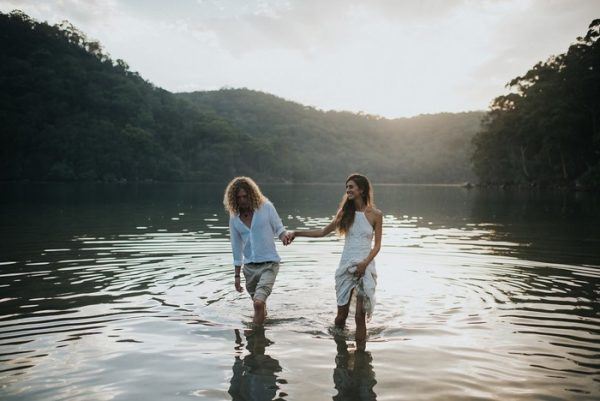 Nina and James's dreamy Australian wedding blended low-key boho vibes with totally personal details! The couple's ceremony and reception was held at the campgrounds of Ku-ring-gai Chase National Park, which is also where their family and friends comfortably camped out during the wedding weekend. From the floral design by the bride's mom to the potluck dinner provided by all of the wedding guests, we love how every inch of this wedding was DIY! Nina wore a breathtaking gown from Spell & The Gypsy Collective that featured bohemian lace and a stunning open-back design. Jason Corroto Photo beautifully captured every moment of Nina and James's day, including beachy portraits where the wedding party wasn't afraid to get a little sandy!
The Couple:
Nina and James
The Wedding:
Ku-ring-gai Chase National Park, Sydney, Australia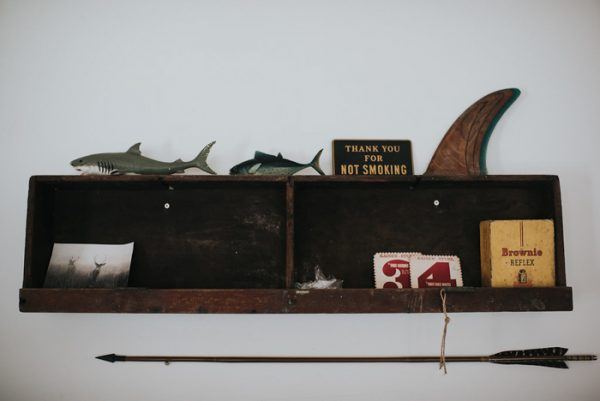 Our priority was to celebrate our love with and in front of all our friends and family. We wanted love to be the center and everything else came second.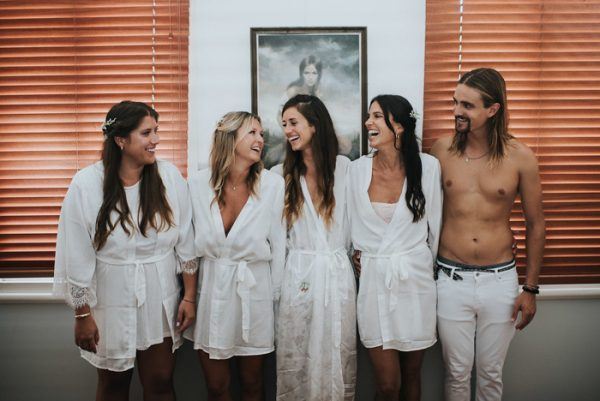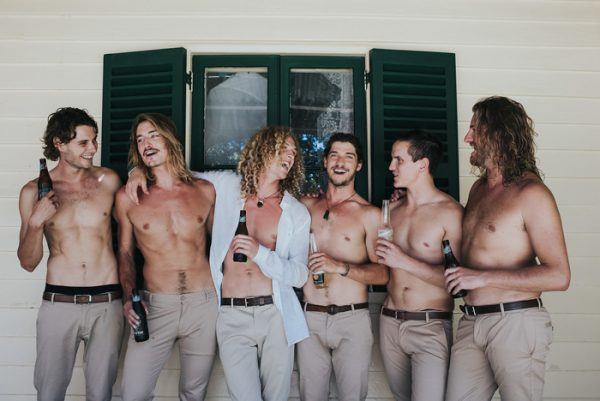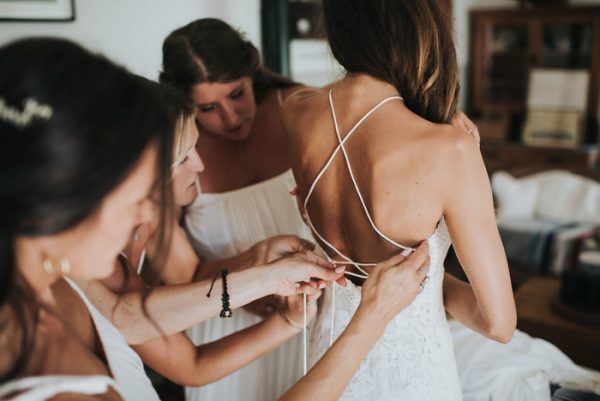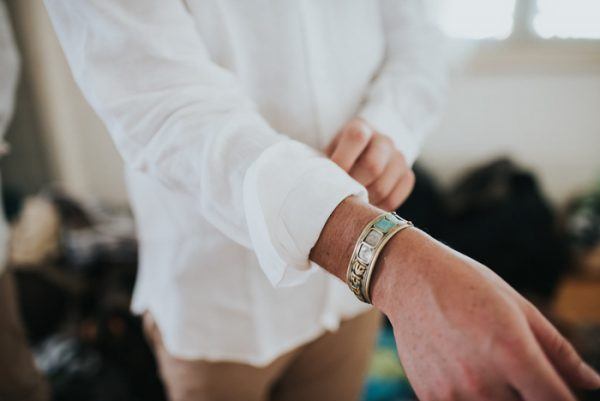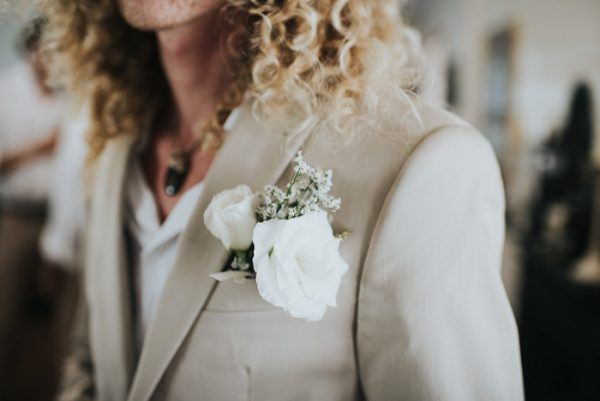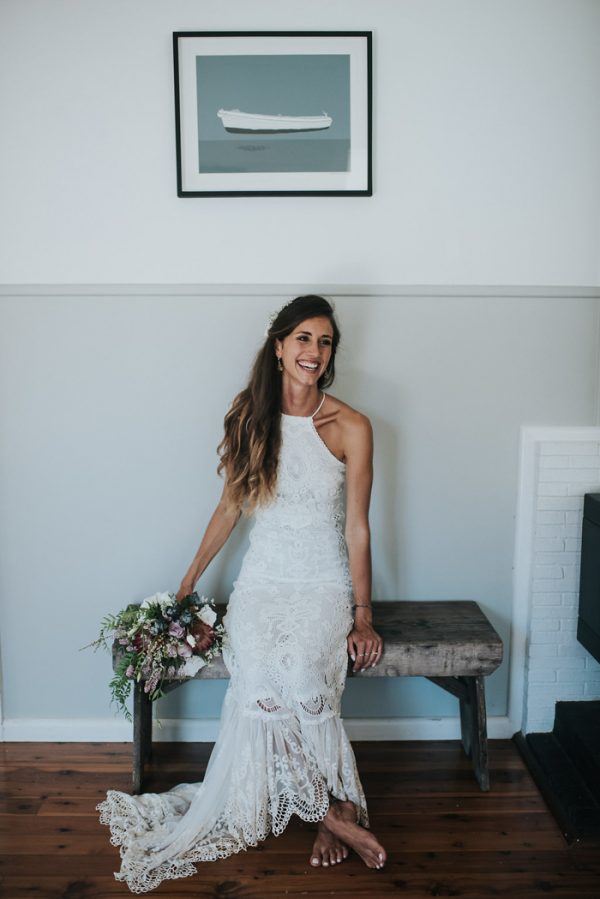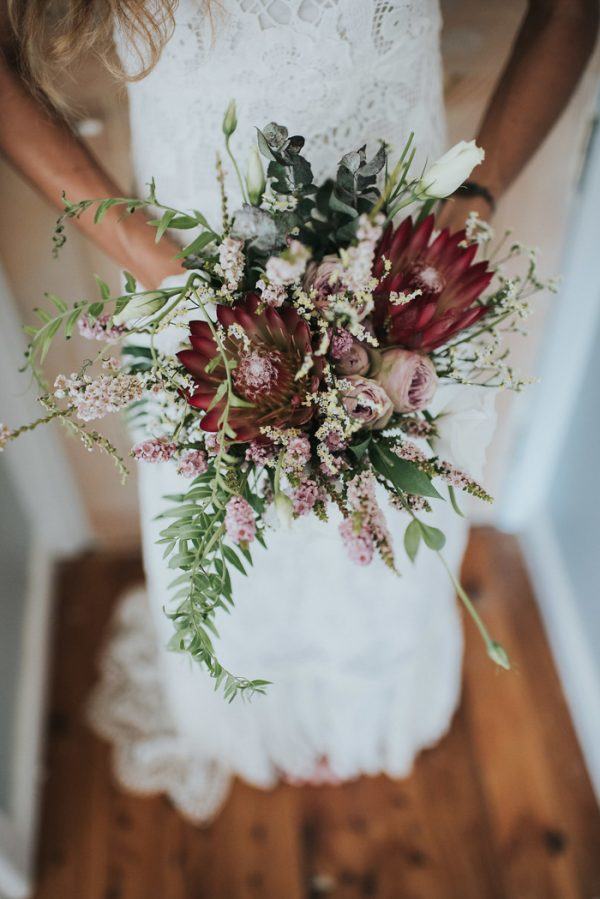 Pretty much everything was DIY. We had great help from our bridal party and we wanted to make the preparation of the wedding a constant process of creation that brought us all together.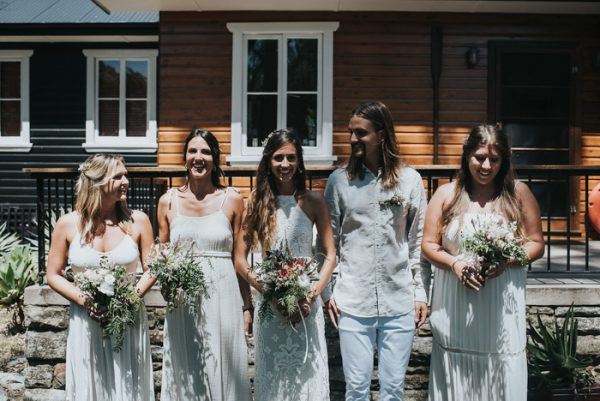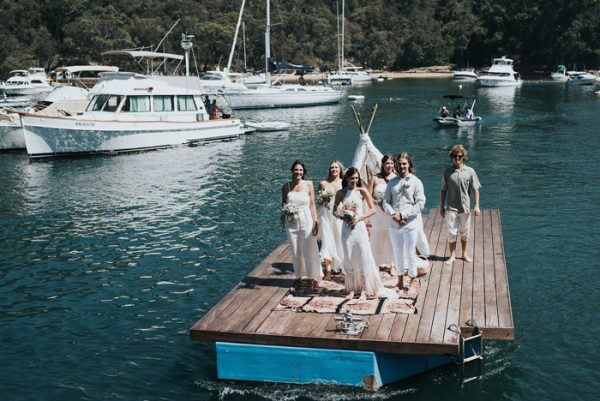 We didn't want anything fancy for the venue, just a genuinely beautiful spot where we felt at ease and our friends could stay over night.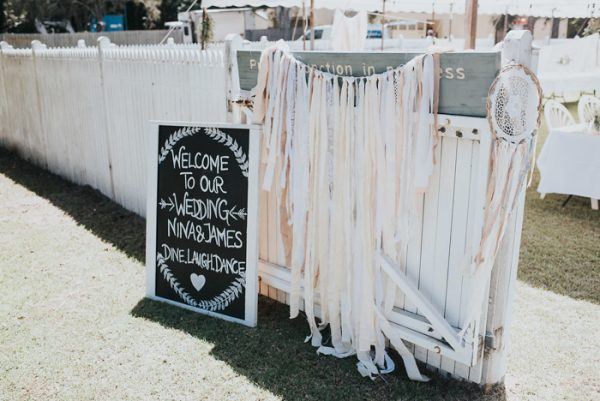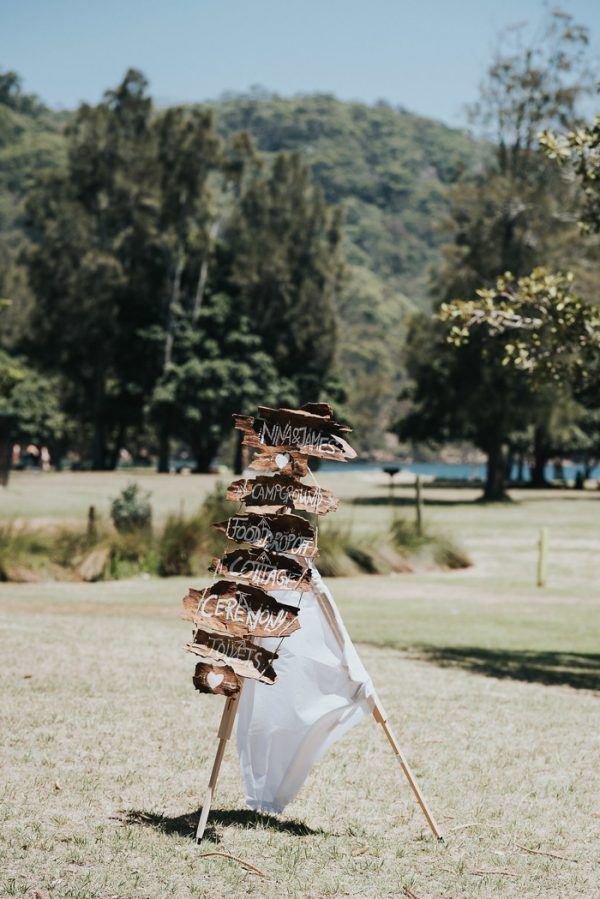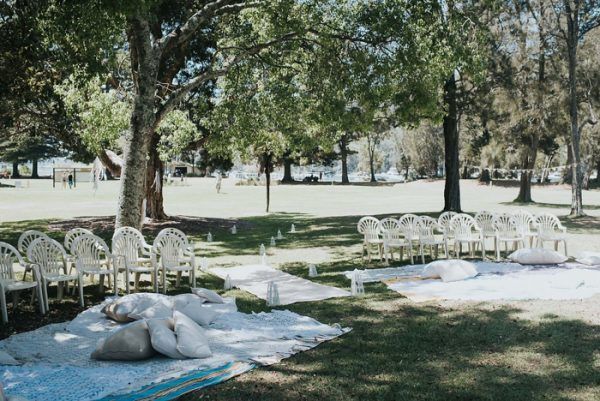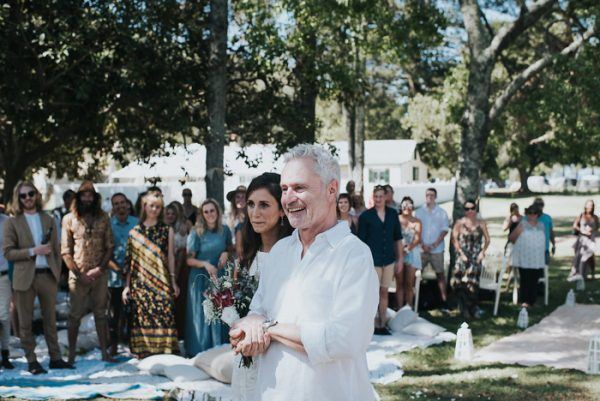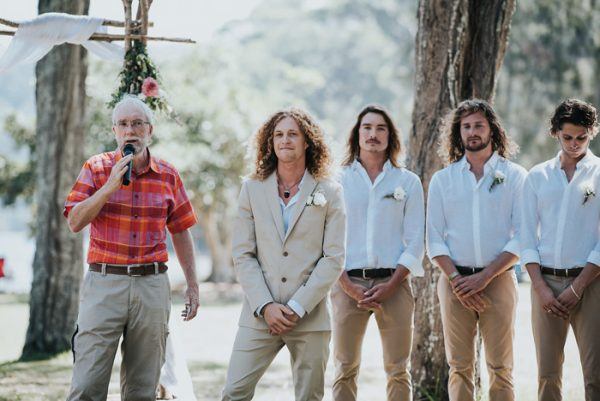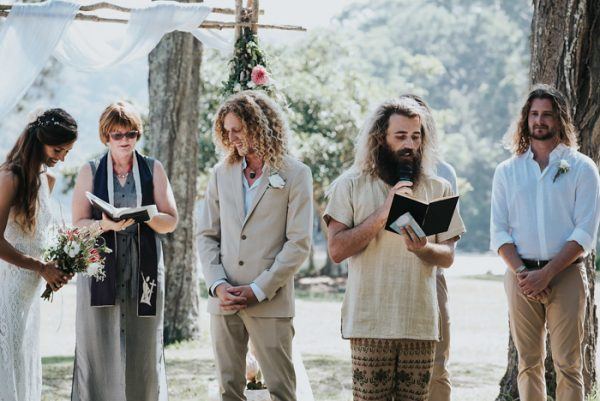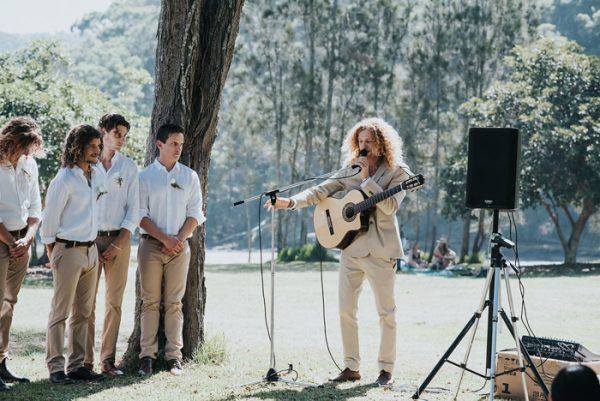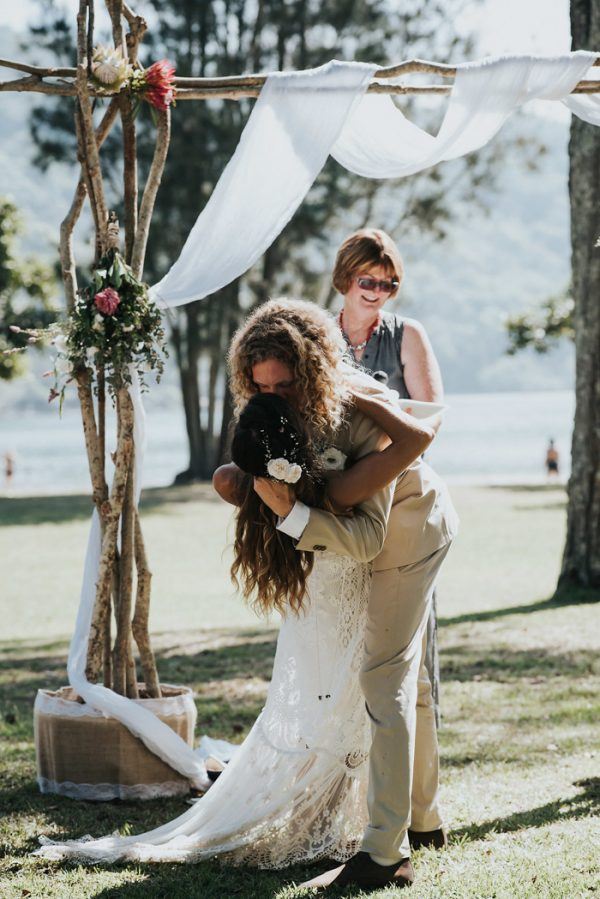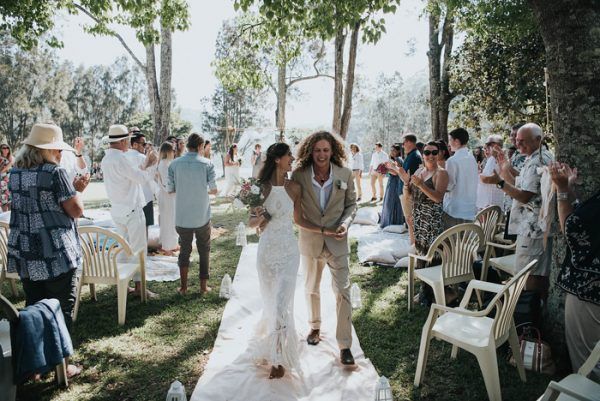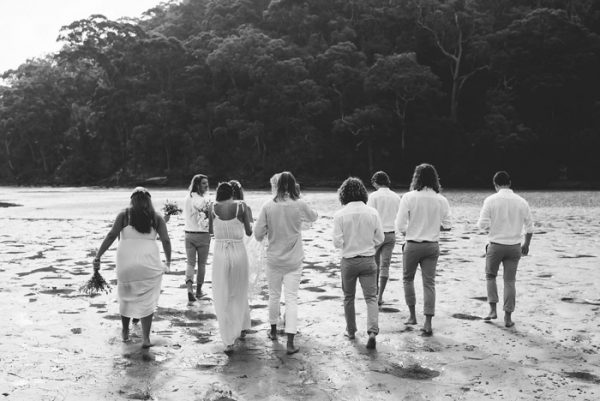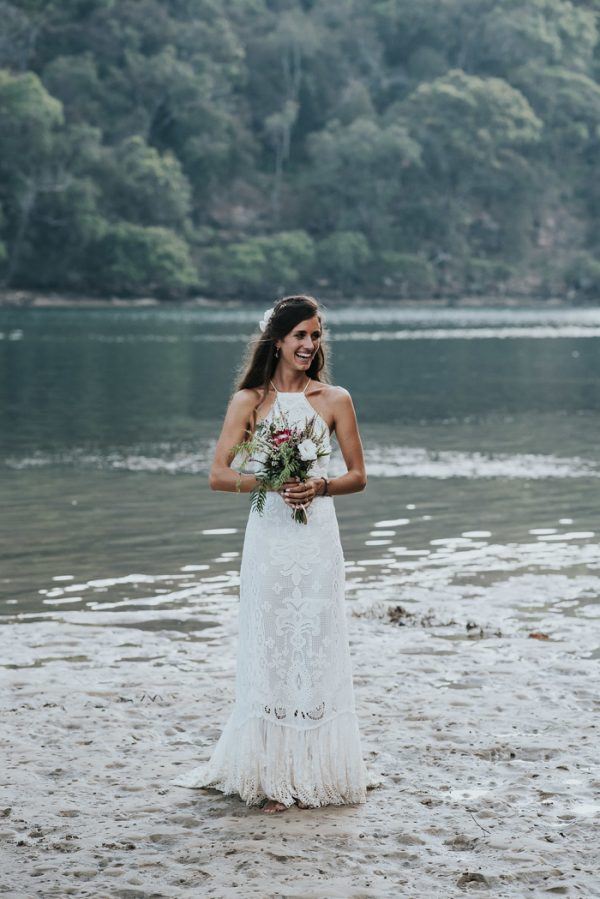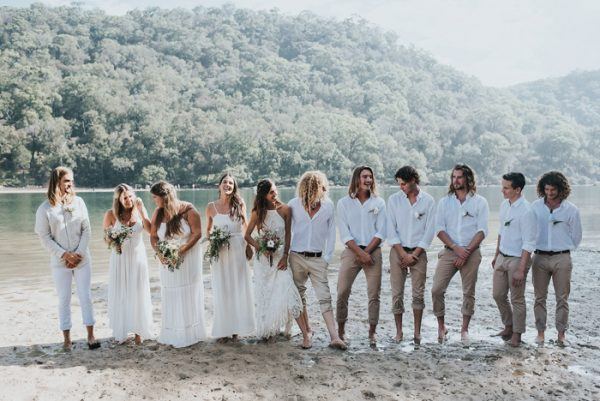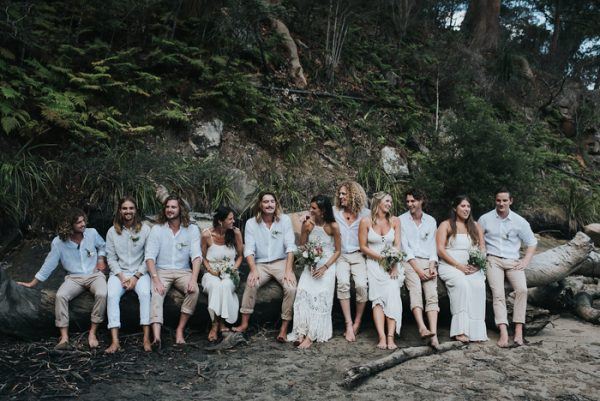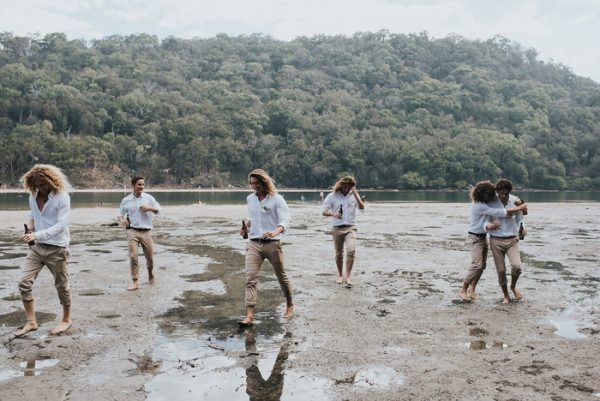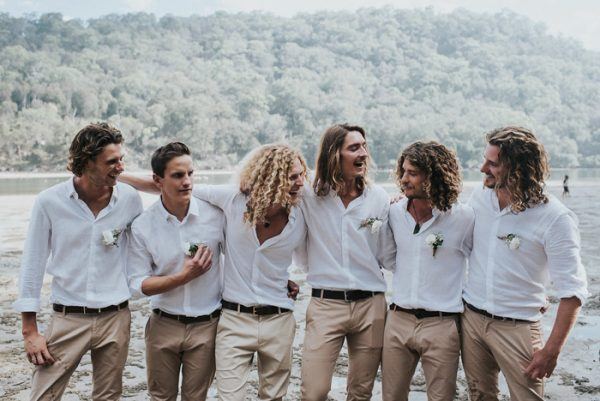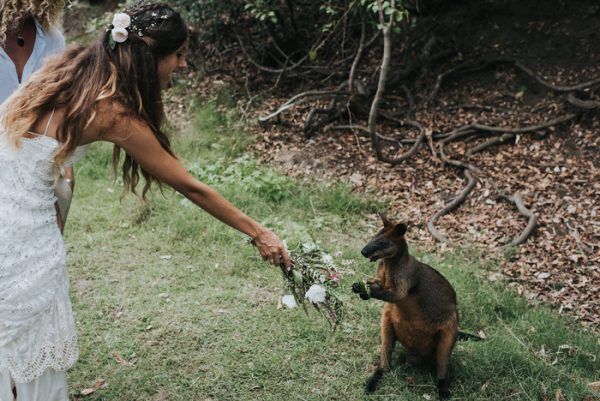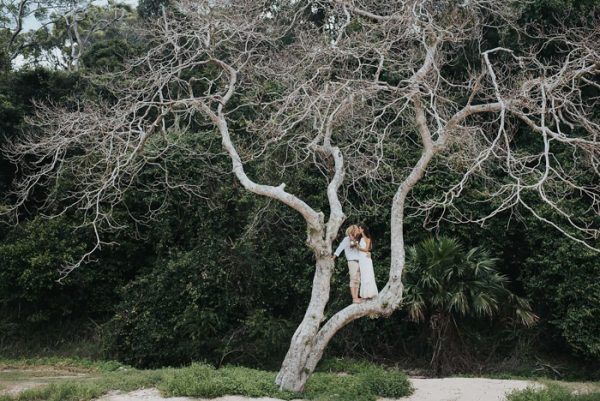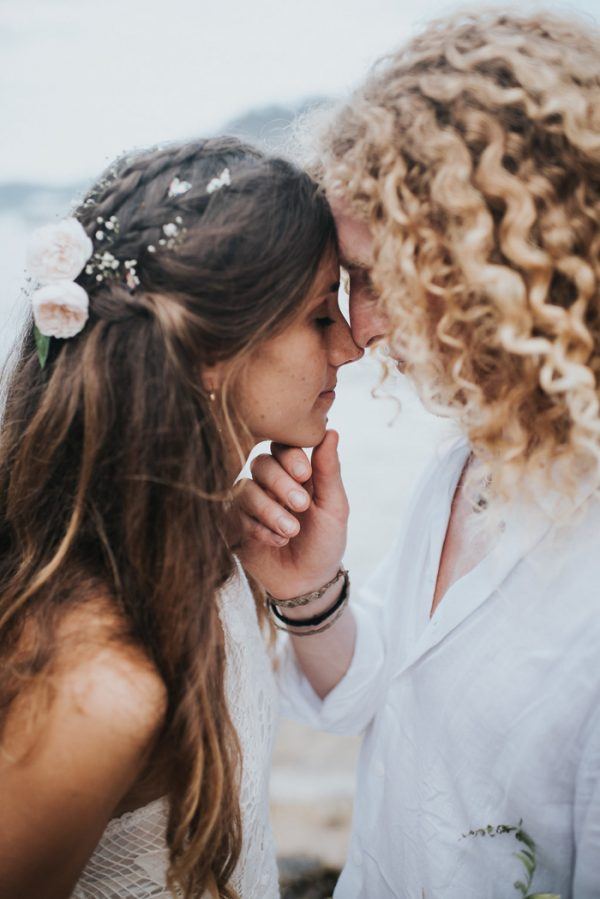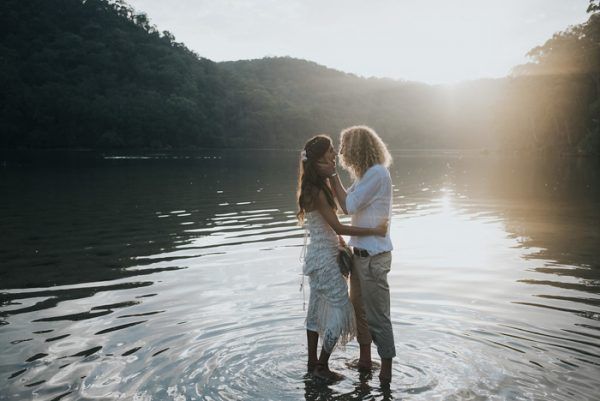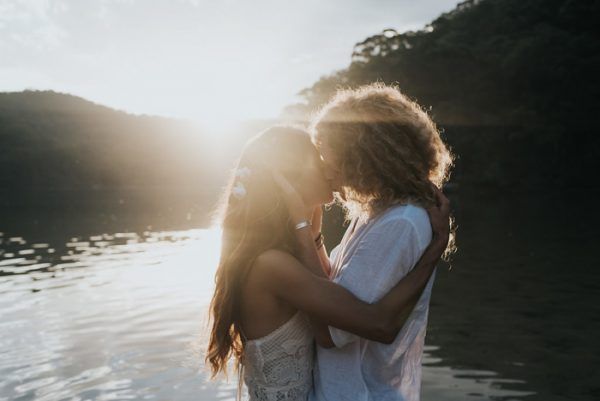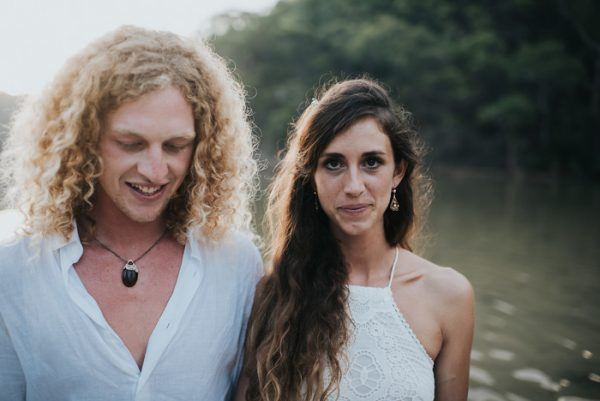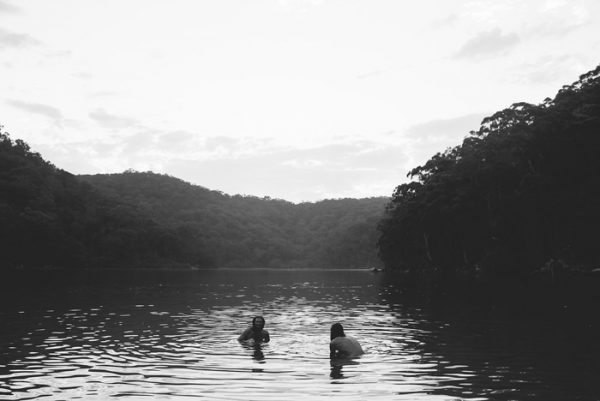 There is a high chance that organising a wedding is unlike anything else you have ever done before. Don't be too hard on yourself and always remember: All that matters is the love between you and your partner, that is why you are getting married. Everything else is a bonus and essentially doesn't really matter. Aaand keeping it simple sometimes requires more effort than you might expect.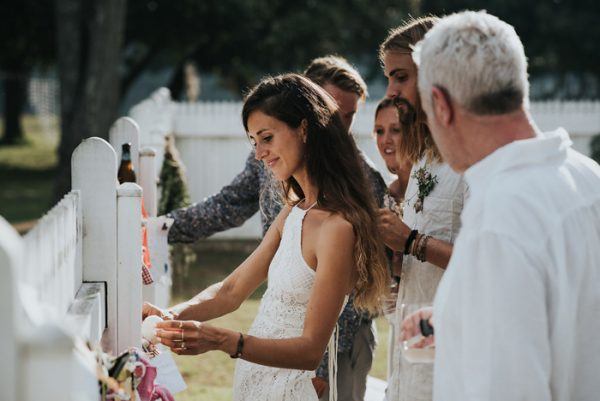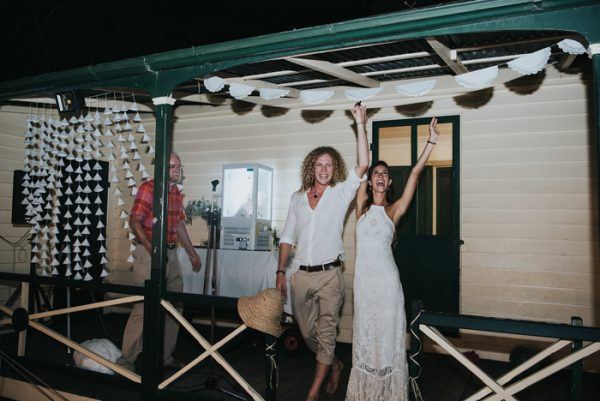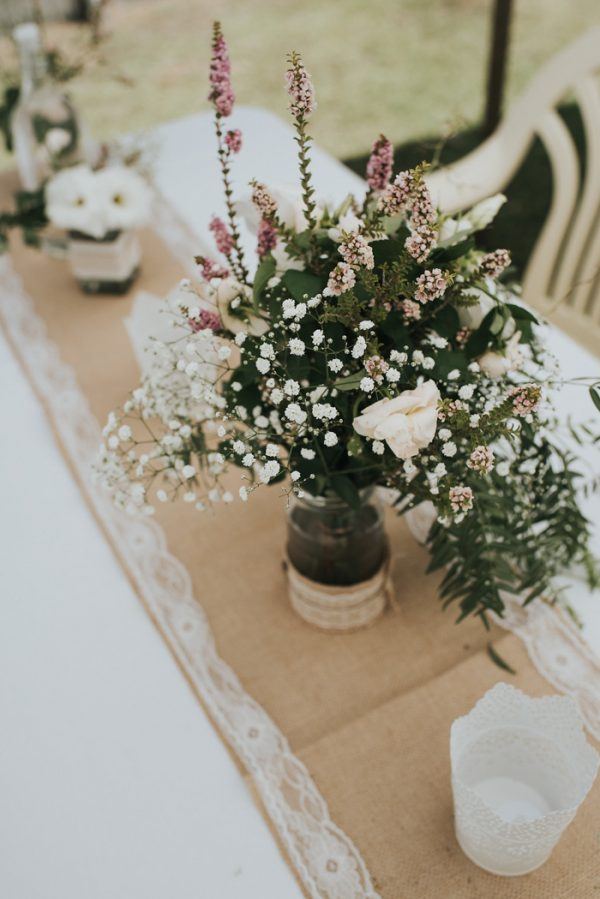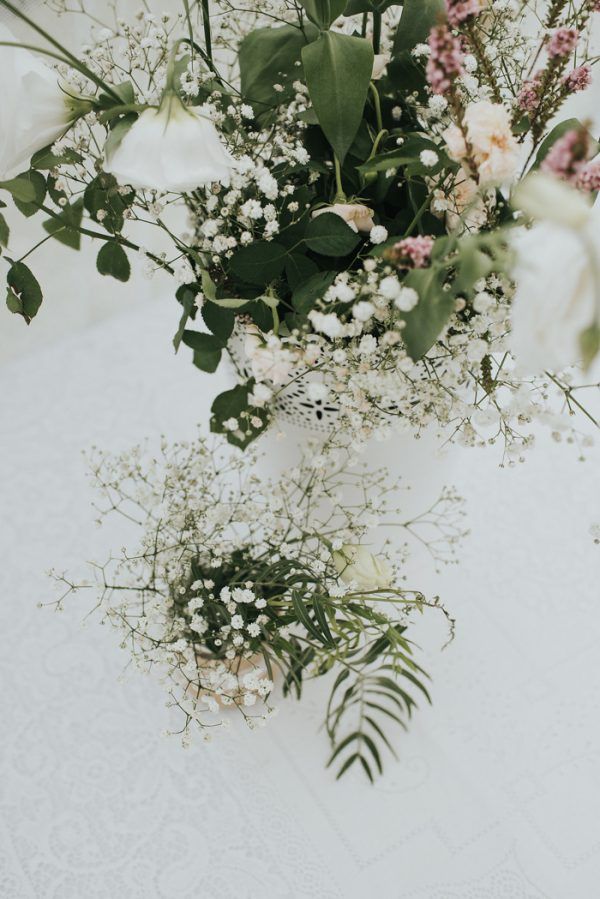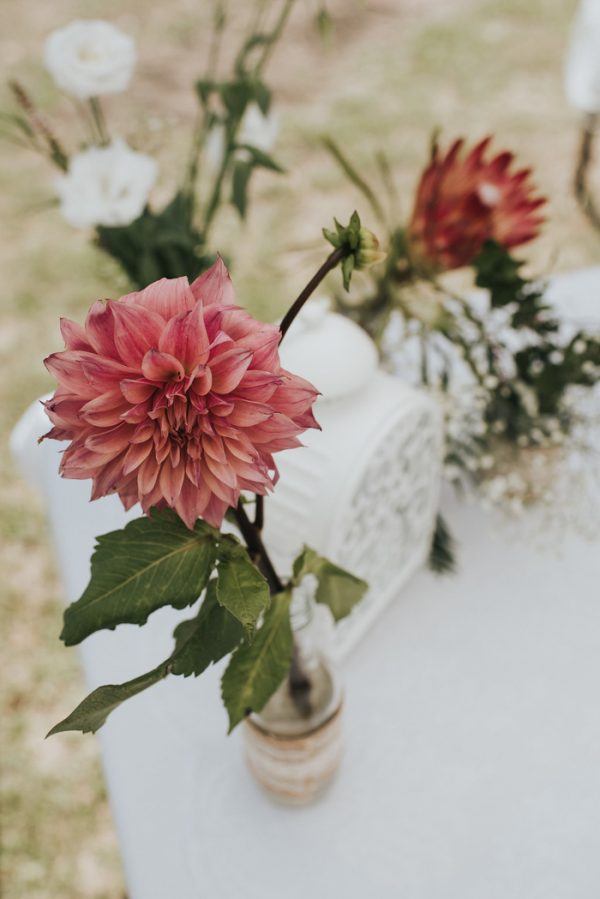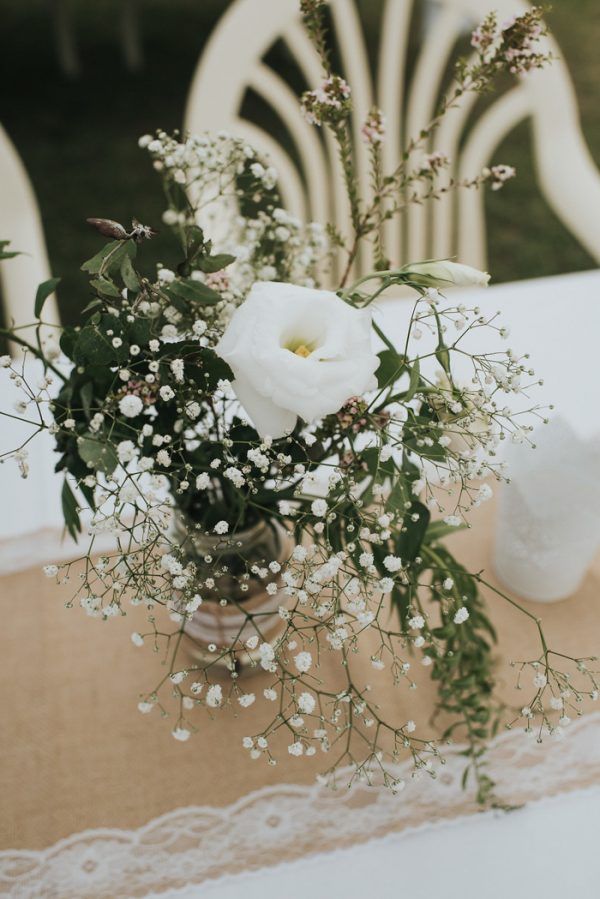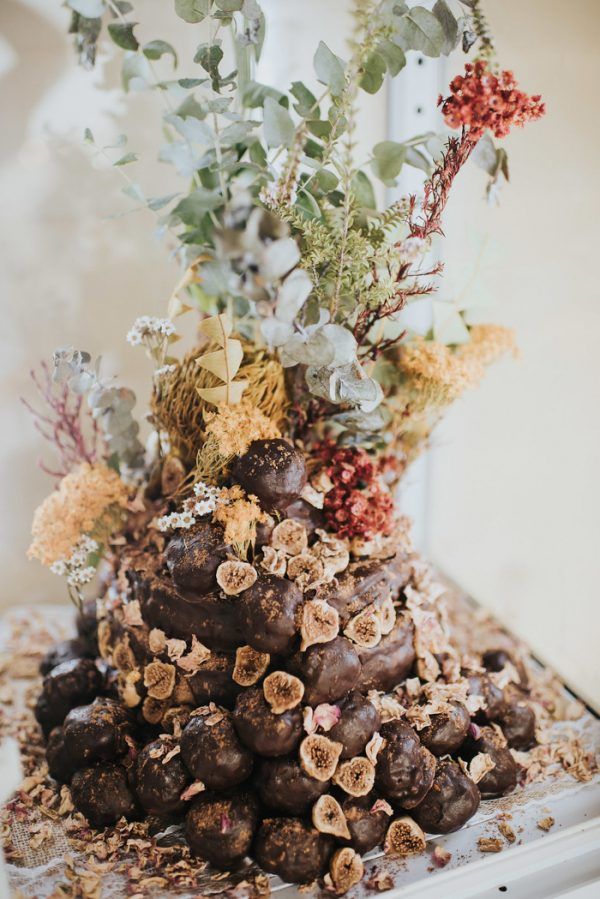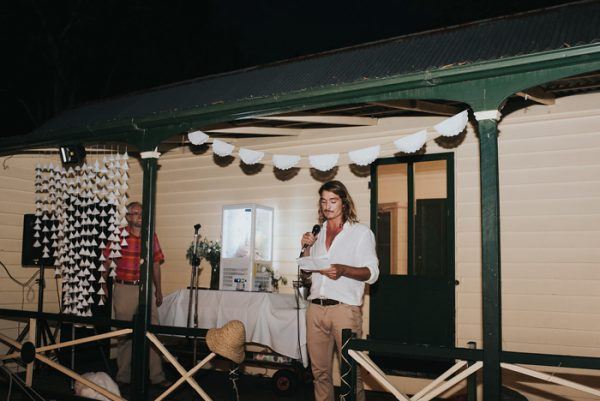 We asked all our guests to bring a plate of food. All our friends and family members are amazing cooks. We thought if everyone makes one dish, they will make it good. We wanted to eat mountains of love on that day and so we did. Everyone put so much effort into their platter! It was a true delight for eyes and bellies.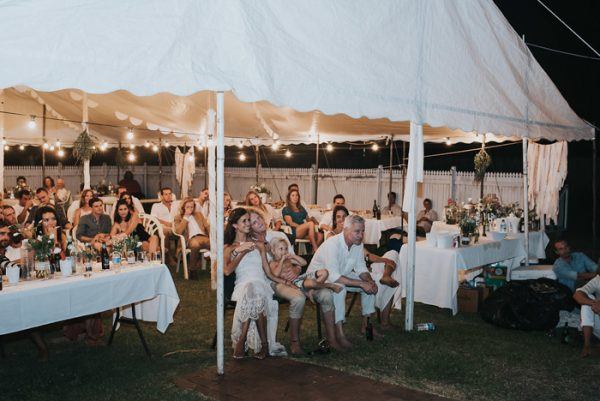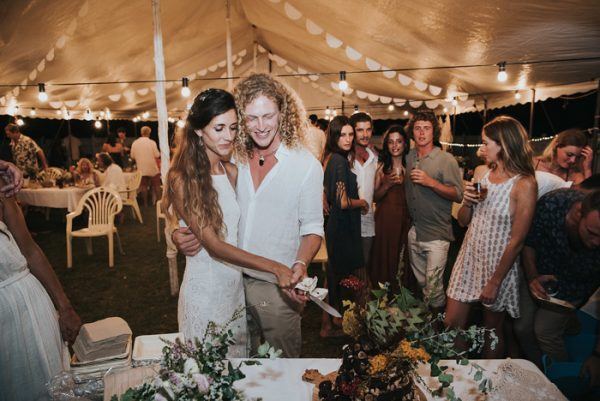 Congratulations to the newlyweds, and a big thanks to Junebug member Jason Corroto Photo for sharing their day with us. Want more Australian wedding inspiration? Then you've got to see this relaxed Yarramalong Valley wedding with a touch of Hollywood glamour, also captured by Jason Corroto Photo!