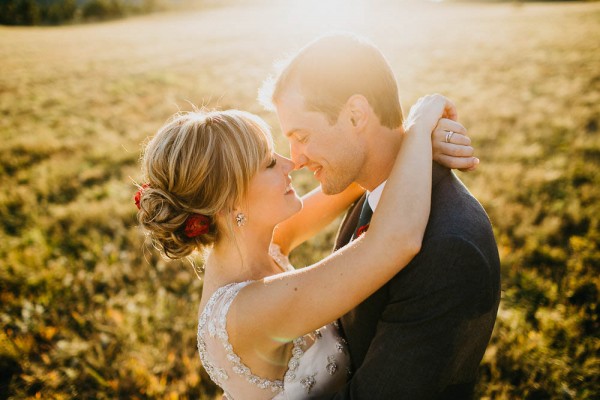 Bailey and Ben have a love for fishing, birdwatching, and everything nature has to offer. Their passion for a timeless botanical aesthetic drove all their creative decisions for their wedding at Spruce Mountain Ranch in Colorado. Wood cabins, pine trees, and wide open views marked the perfect setting for the couple to exchange vows. We love how the tables were covered in lush, unique florals, creating a cozy atmosphere at this gorgeous wedding. The Mullers brilliantly captured beautiful moments between the couple on their big day.
The Couple:
Bailey and Ben
The Wedding:
Spruce Mountain Ranch, Larkspur, Colorado
The Inspiration:
Because we both love to be in the outdoors, I knew that we needed something to reflect our love of nature that was low-key and classic. We also enjoy birdwatching and both work in creative fields, so I eventually decided to use the artwork of John James Audubon, a naturalist and artist in his own right, for our overall inspiration. My grandmother was also a huge birdwatcher, so we thought it would be a nice tribute to her. Audubon's rich, jewel-toned palette, his timeless botanical aesthetic, and nature itself informed all our creative decisions. I tried to do as much of the decor/stationary myself as I could so the whole event would feel truly personal (though I almost went crazy). We ultimately wanted our guests to feel as if they had just walked into an intimate, cozy cabin in the woods for a laid-back, elegant family get-together.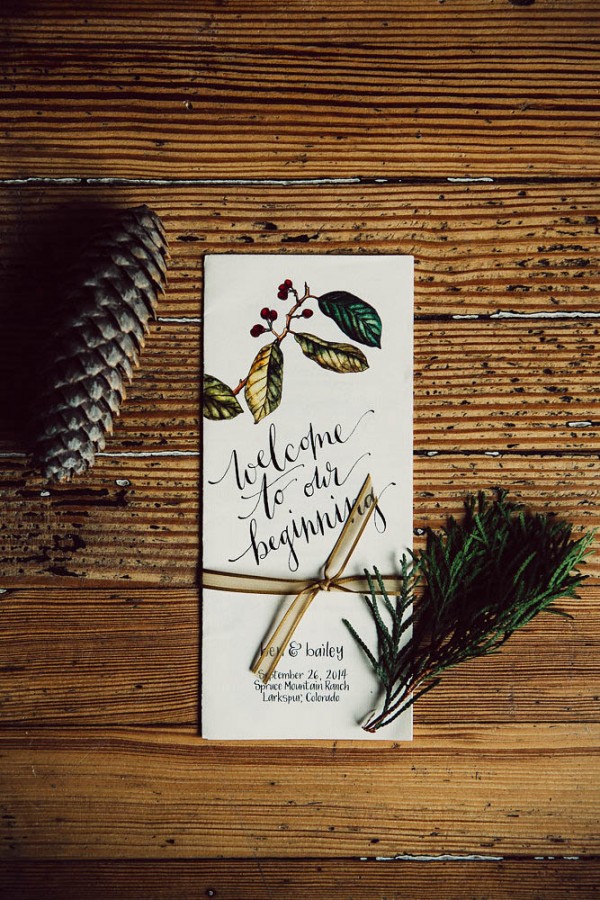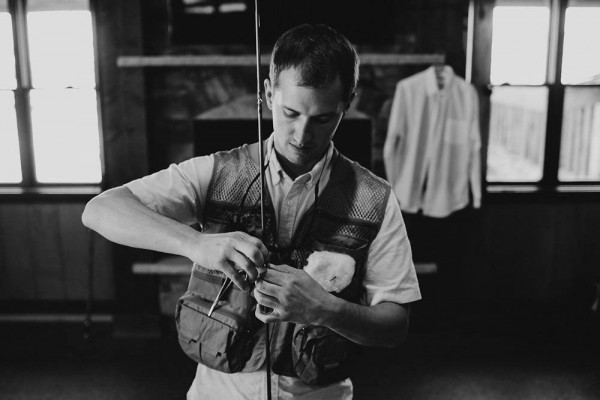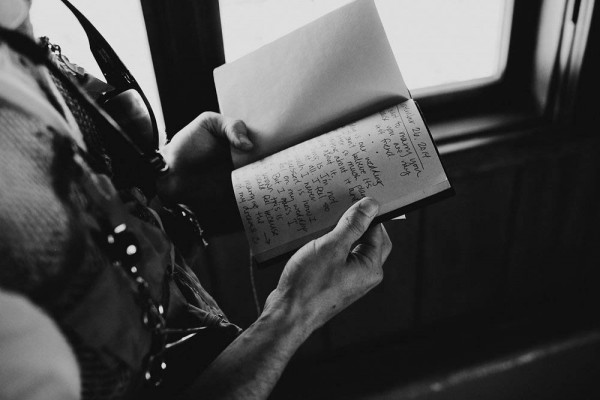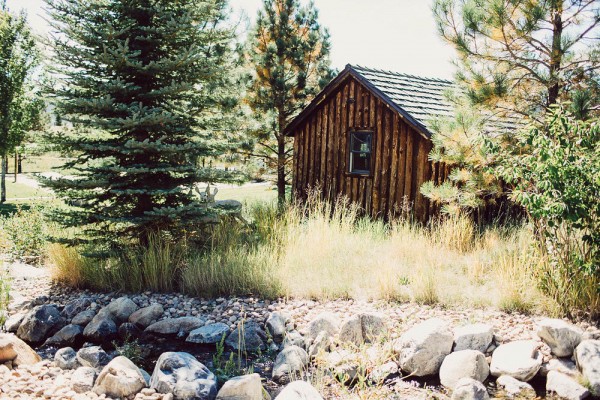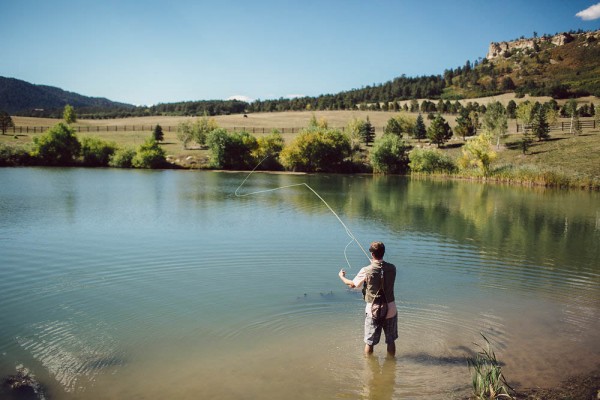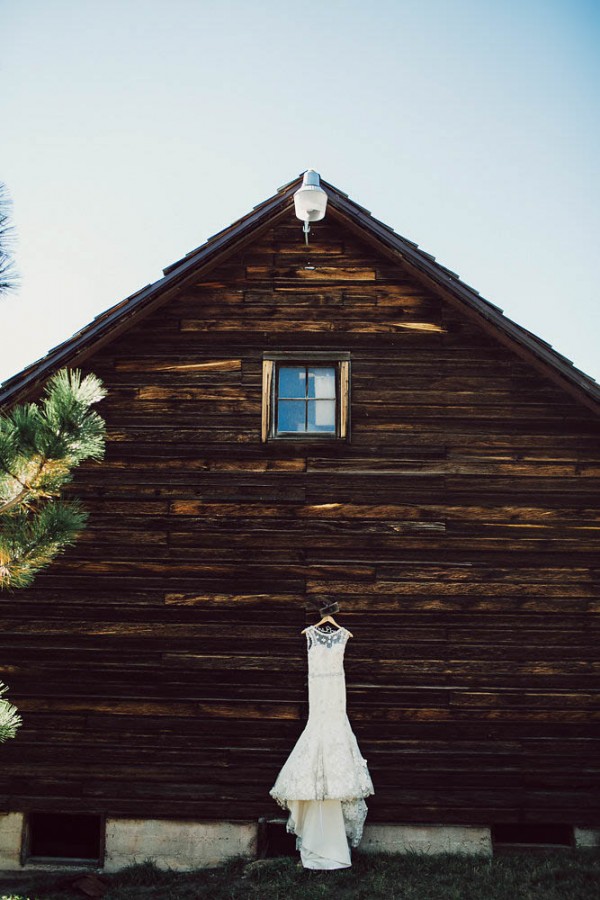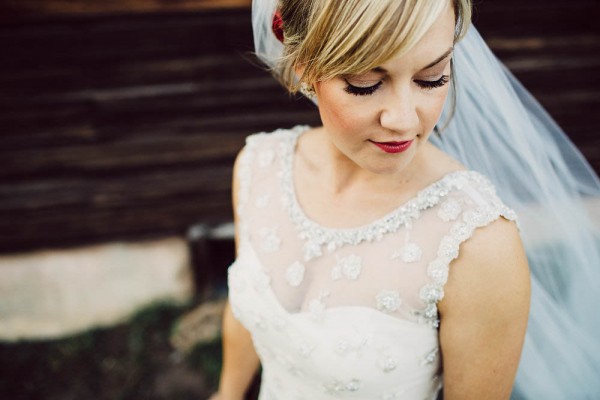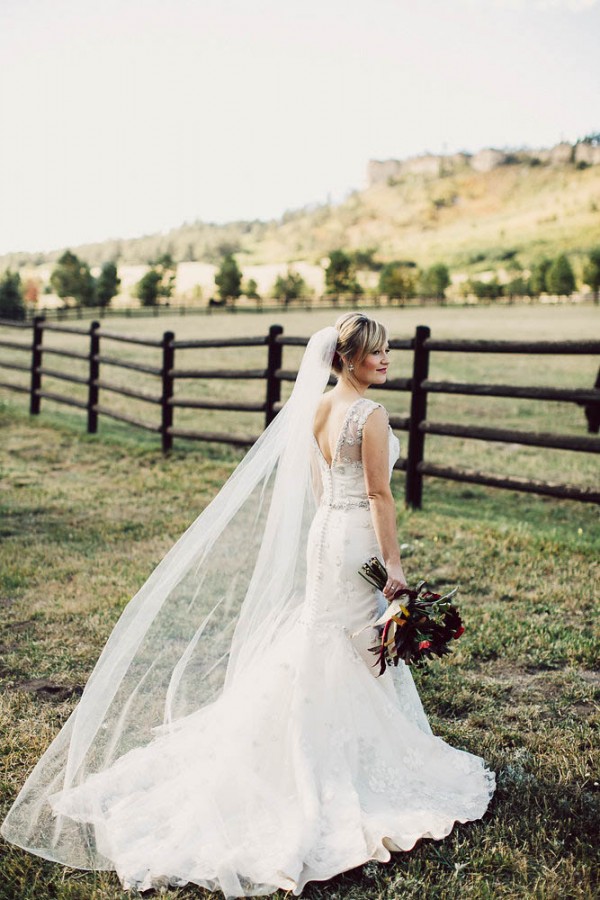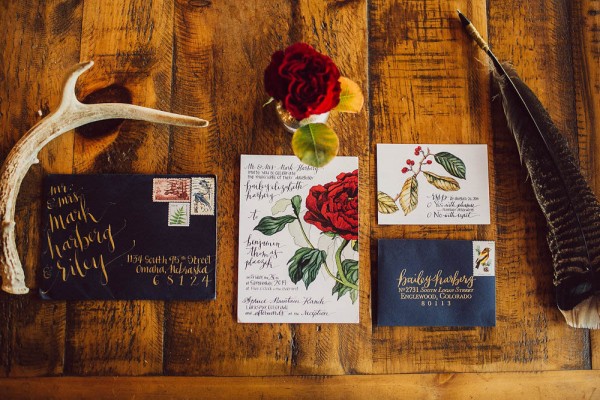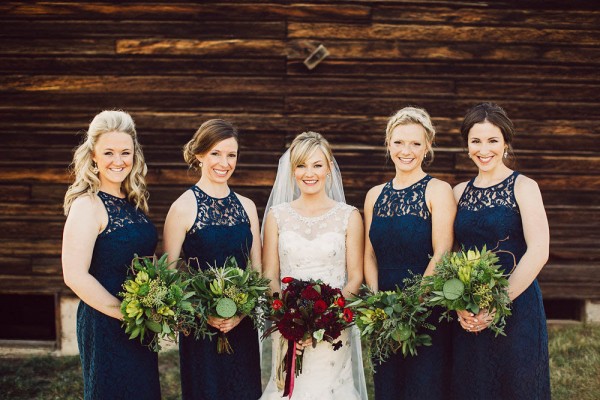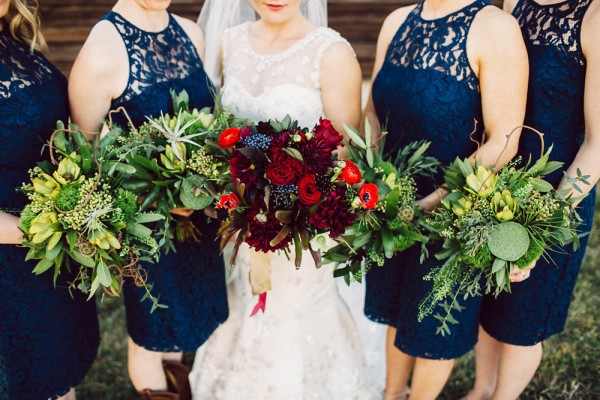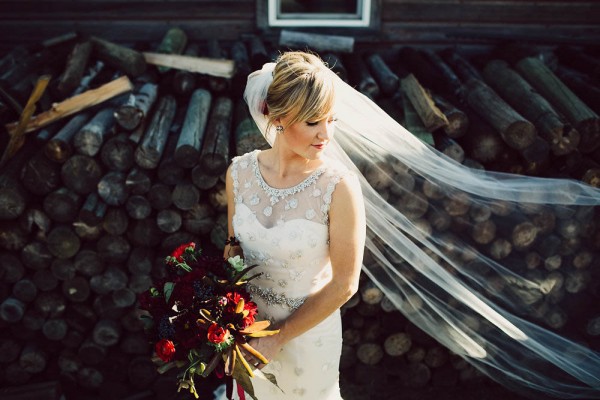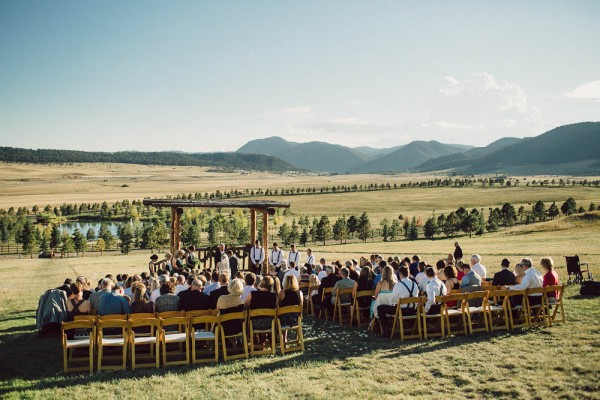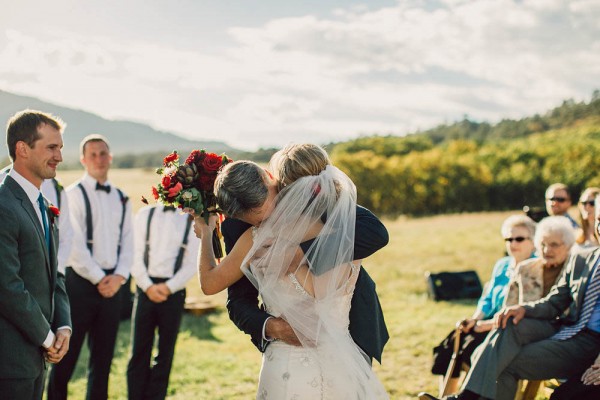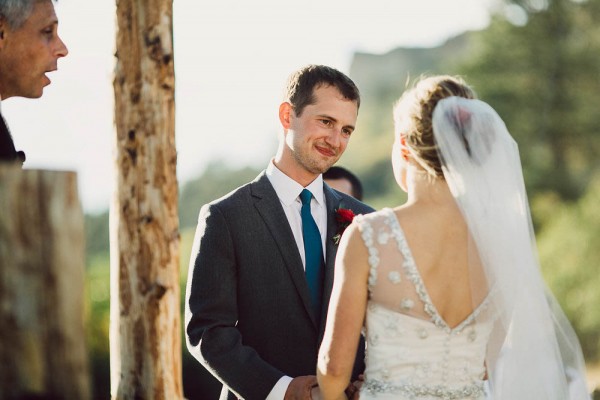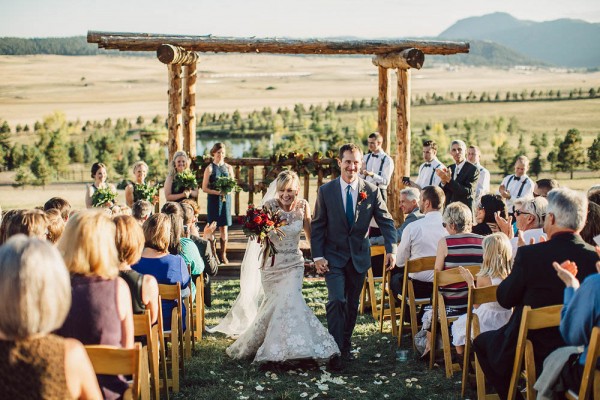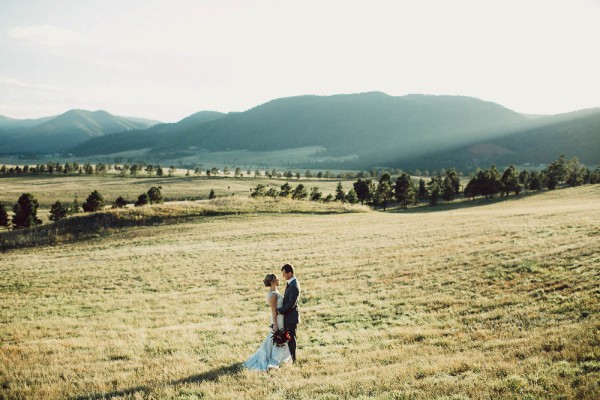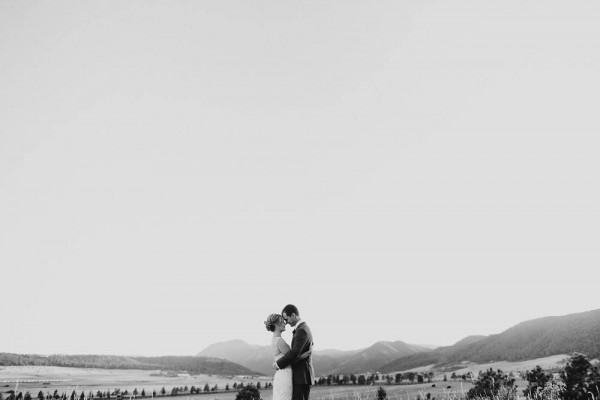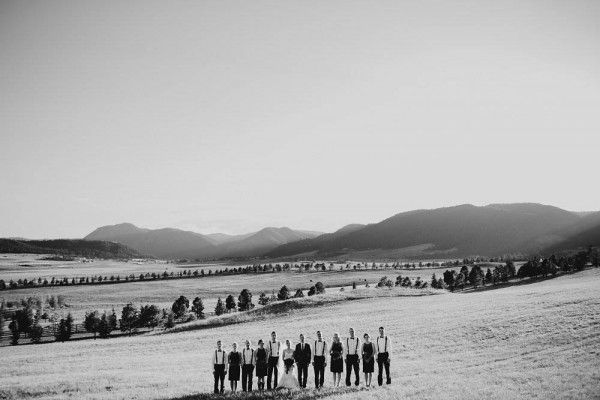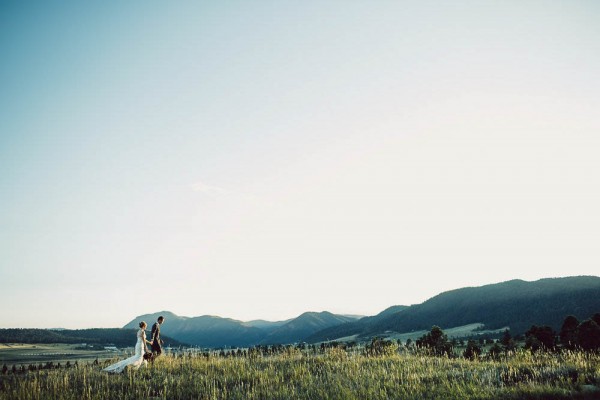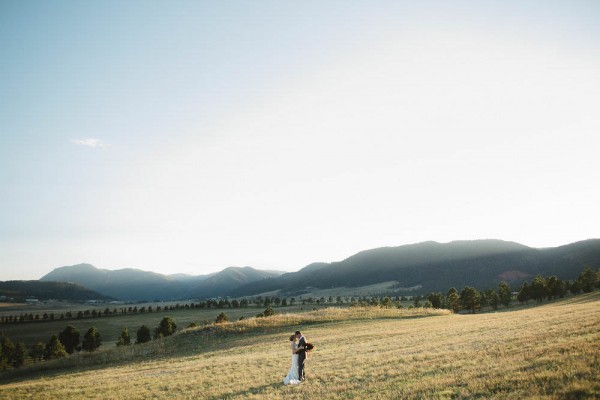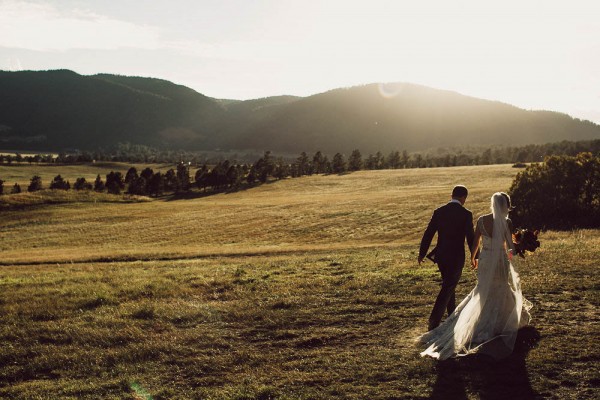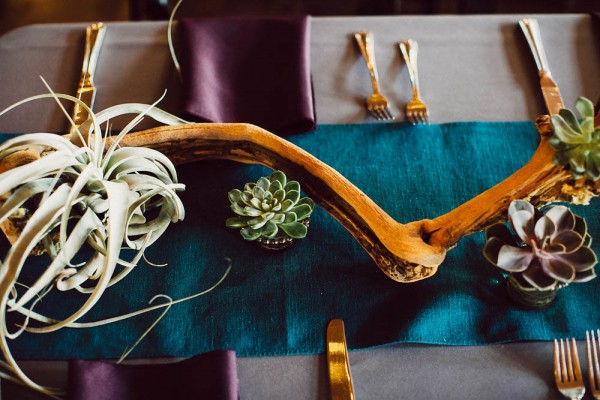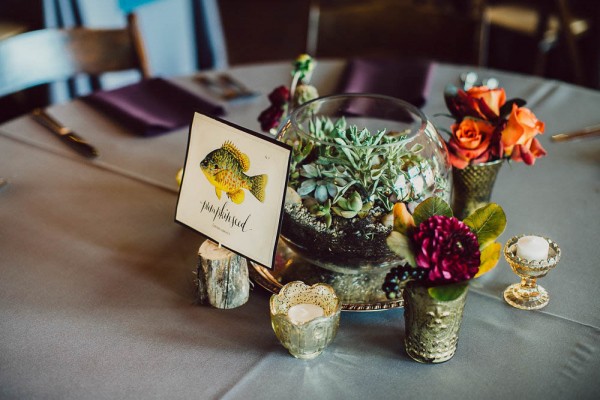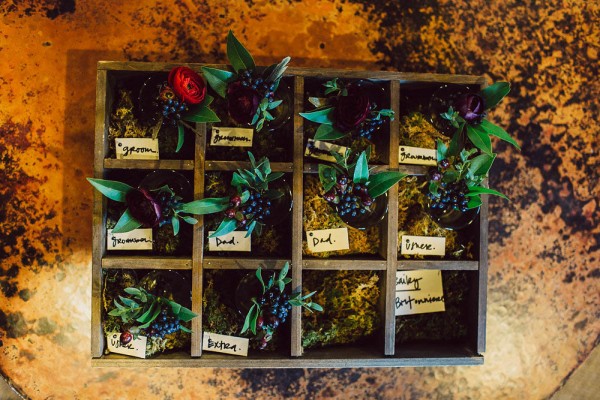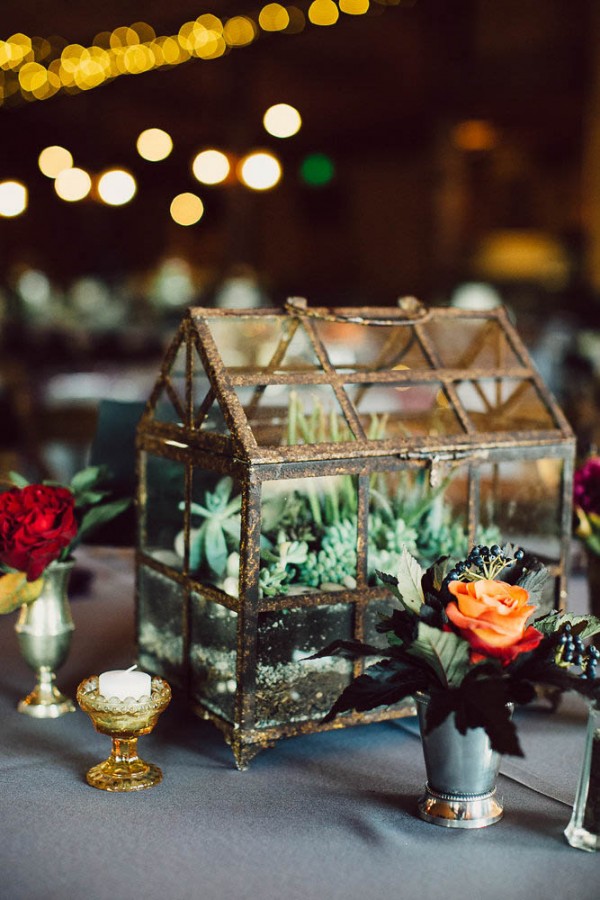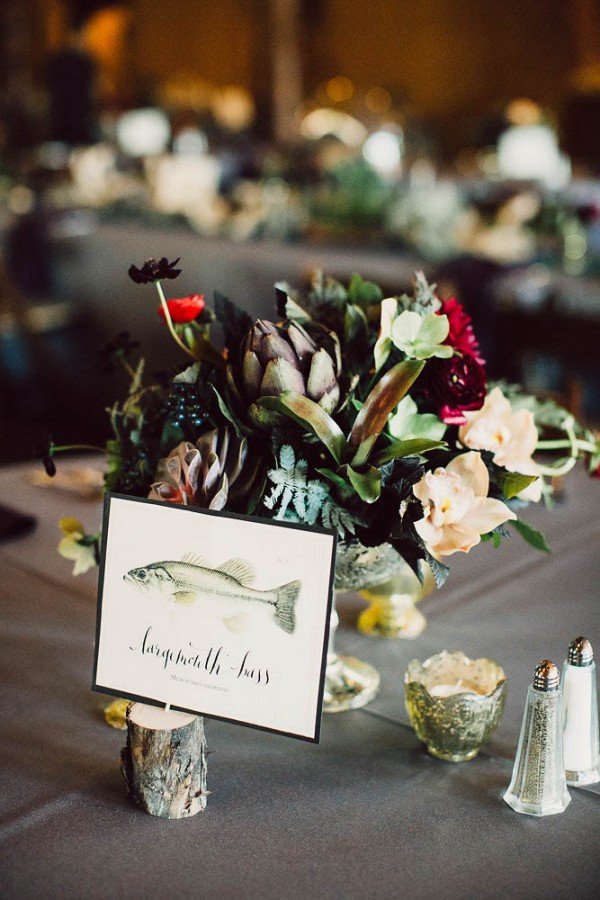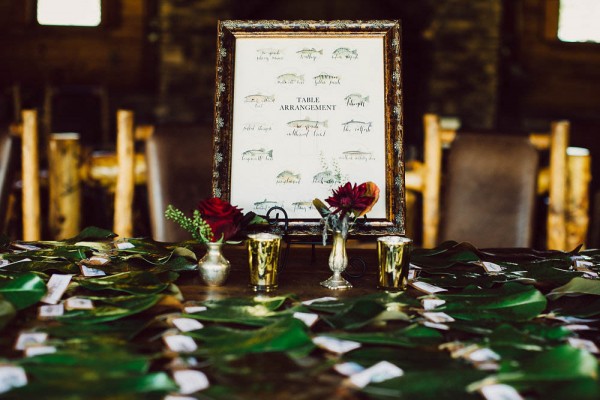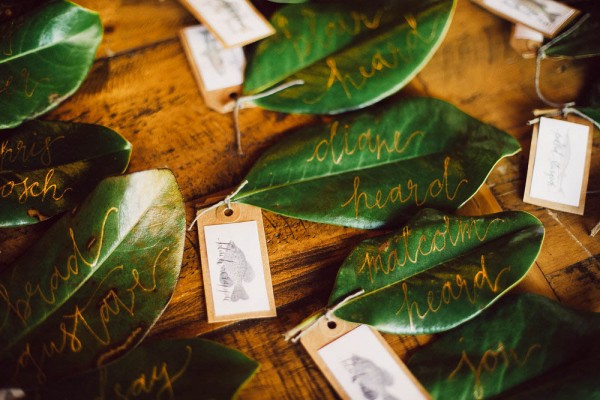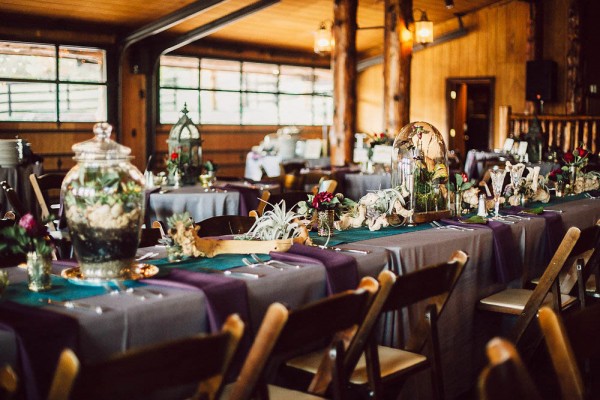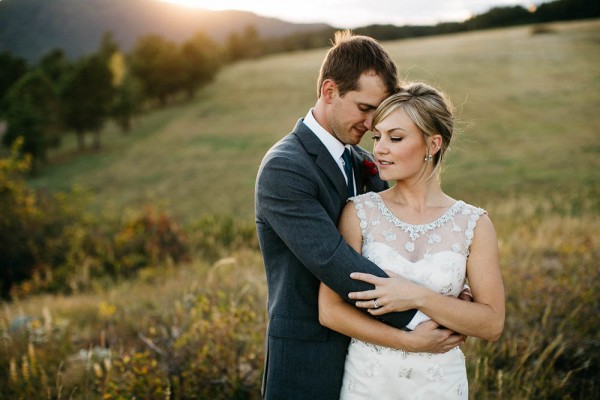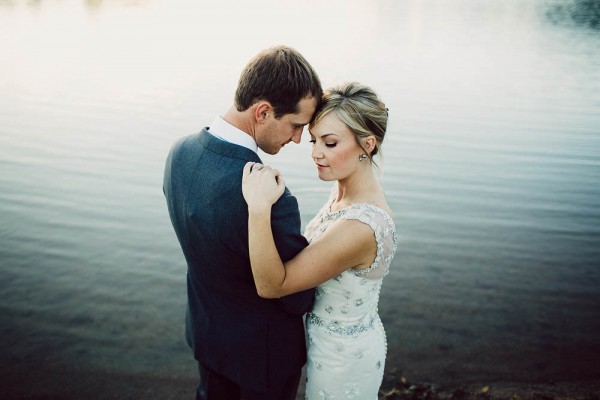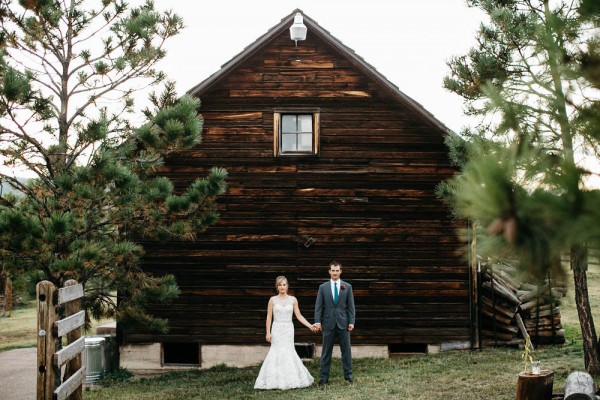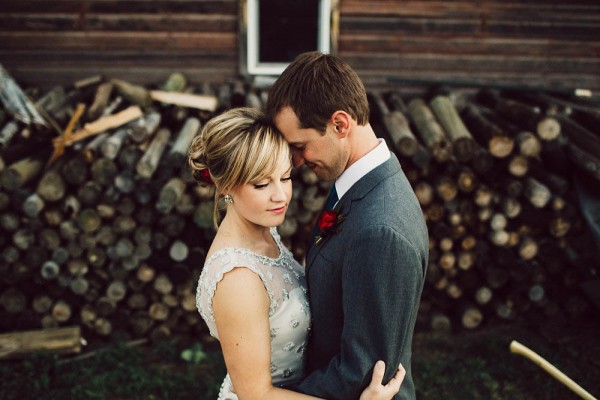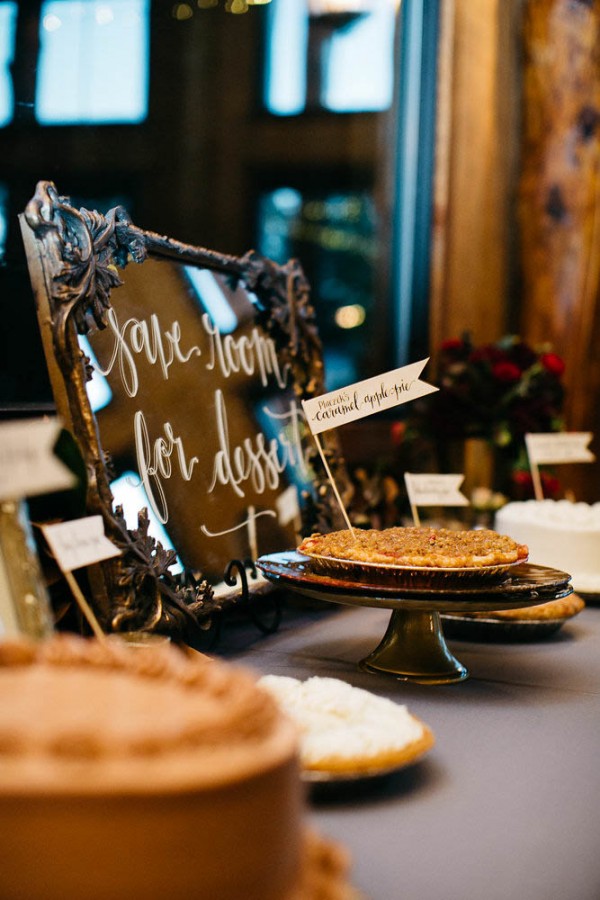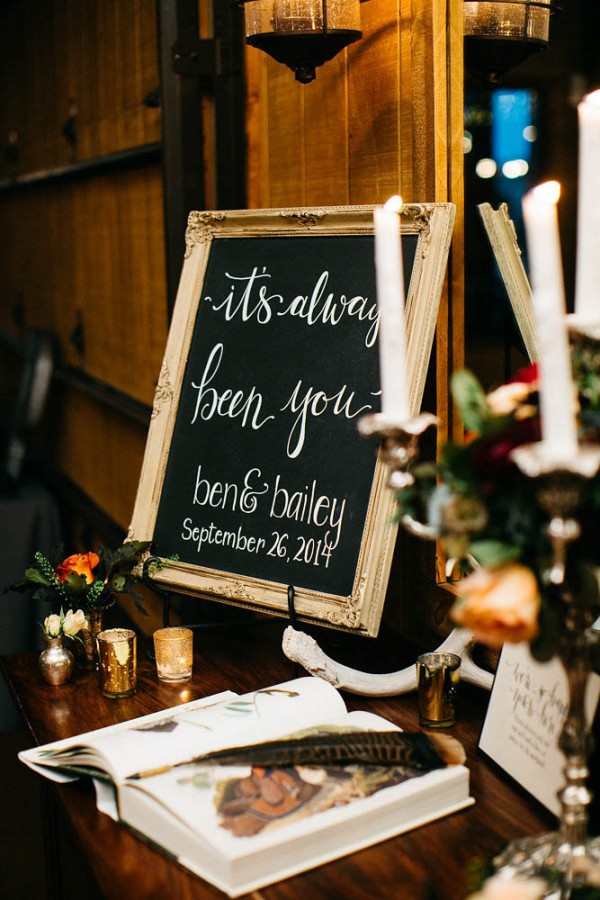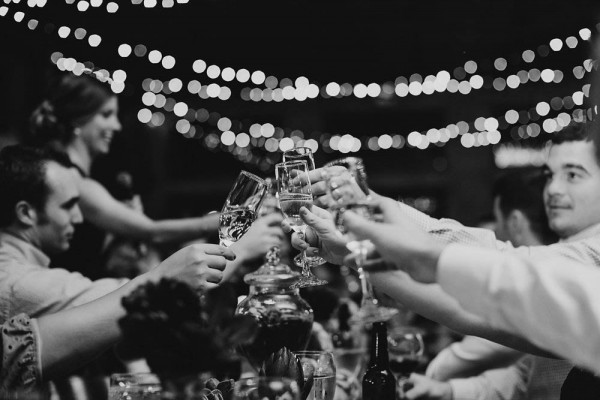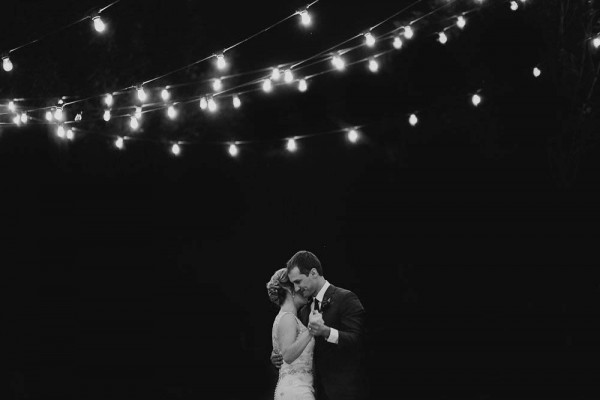 The Moments:
Bailey: Ben pulled me aside halfway through the reception up to a little field overlooking the whole party. It was the first time I had a moment to take a breath and look up at the stars and appreciate how magical everything felt that night.
Ben: Our first dance ("Into the Mystic" by Van Morrison). It was the part of the wedding that I was most looking forward to because we had practiced a few times in our kitchen, and I knew the real thing would be great.
The Couple Recommends:
The MULLERS!!!! They were amazing. From our first meeting and engagement photo session right up through the wedding, they were nothing but easy and fun to work with. Plus, they are both unbelievably talented. Ben is a photographer, so he was super picky about our wedding photographs. When I showed him their work he immediately signed off, and I can't recommend them enough.
The Wedding Team:
Photography – The Mullers
Event Planning – Sarah Viera Events (day-of coordinator)
Venue – Spruce Mountain Ranch
Floral Design – Perfect Petal
Catering – Biscuits and Berries
Invitations – Art by Bailey and Ben
Makeup Artist – Lauren Lontine
Hair Styling – Jaded Beauty
Wedding Dress – Little White Dress Bridal Shop
Bridesmaids' Apparel – J.Crew
Groom's Apparel – J.Crew
Thank you to The Mullers for giving us a glimpse into Bailey and Ben's nature inspired wedding at Spruce Mountain Ranch in Colorado. Want to see more unique floral inspiration? Head over to this floral inspired wedding at Pharsalia in Virginia!