With winter just around the corner, this relaxed summer soiree is all you need to brighten up your day! Sweet and colorful from start to finish, Heather and Finn's wedding was complete with delightful corn hole games, a fantastic food truck and charming decor. A big thanks to Amanda Marie Studio for sharing this adorable couple's story with all of us!
The Couple: Heather and Finn
The Wedding: 8.3.2013 – Gore Place, Waltham, Massachusetts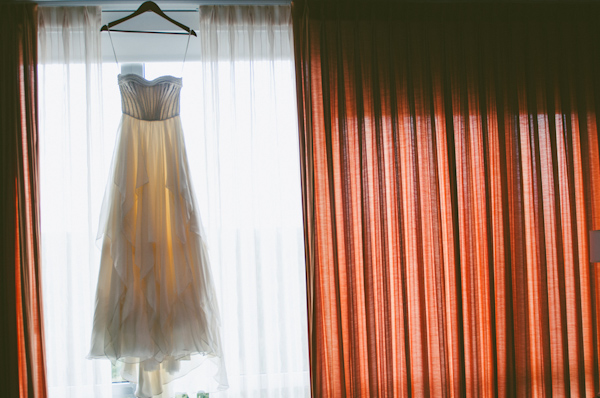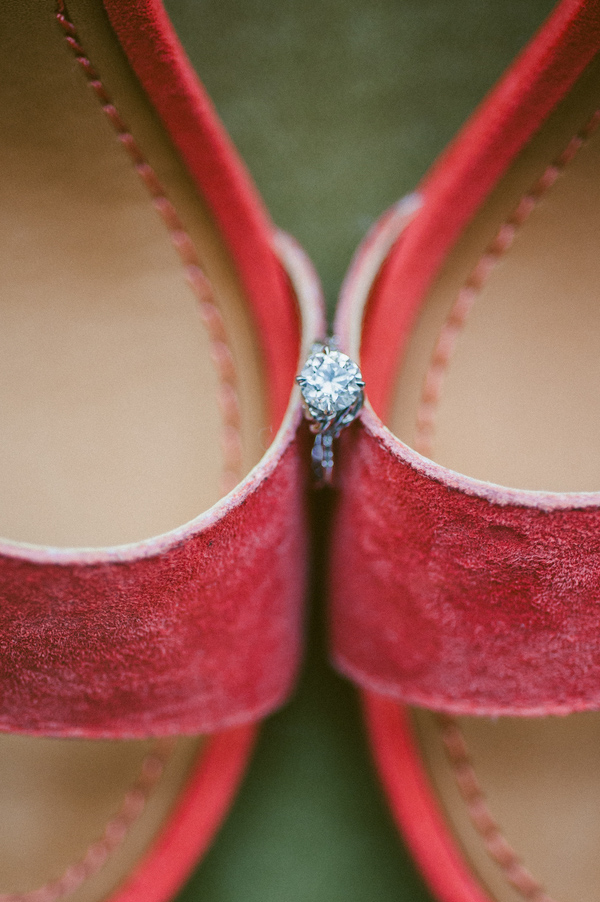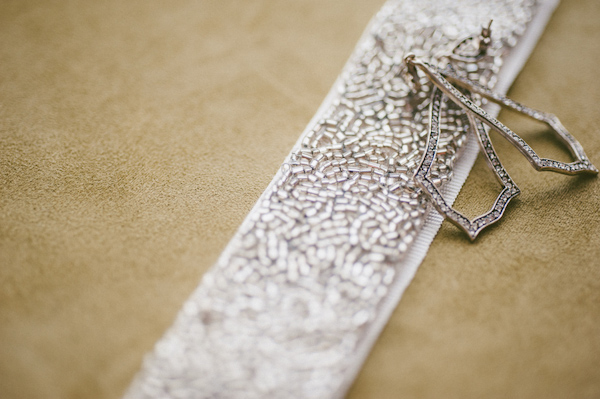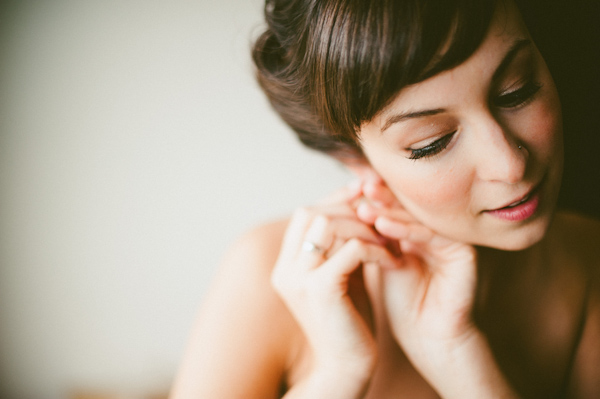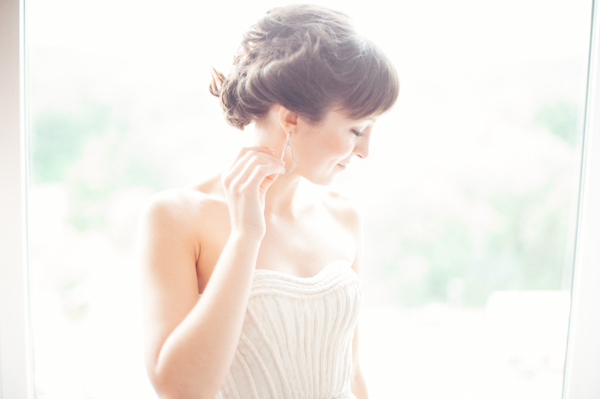 The Goals: Truly, the main priority for our wedding was the food! We knew that we wanted Clover Food Lab to bring one of their food trucks for service. Finn and I are frequent patrons of the various Clover locations in the Boston area. We LOVE them! What we didn't know was how difficult it would be to find a venue who would let us use them as our caterer! We looked at so many venues and eventually found Gore Place, which was a beautiful sprawling place in the middle of a busy suburb. It's like an oasis. We ended up being able to pull the truck right up to the tent for dinner and late night bites.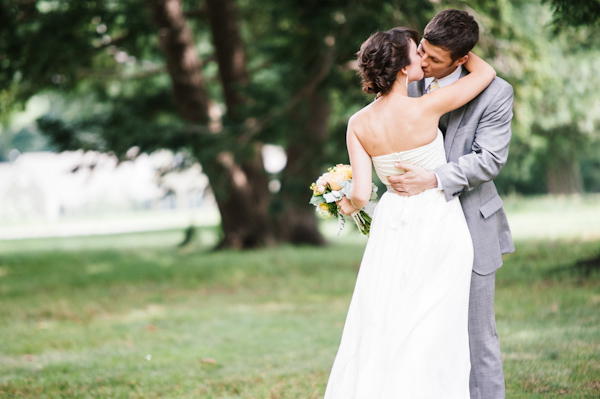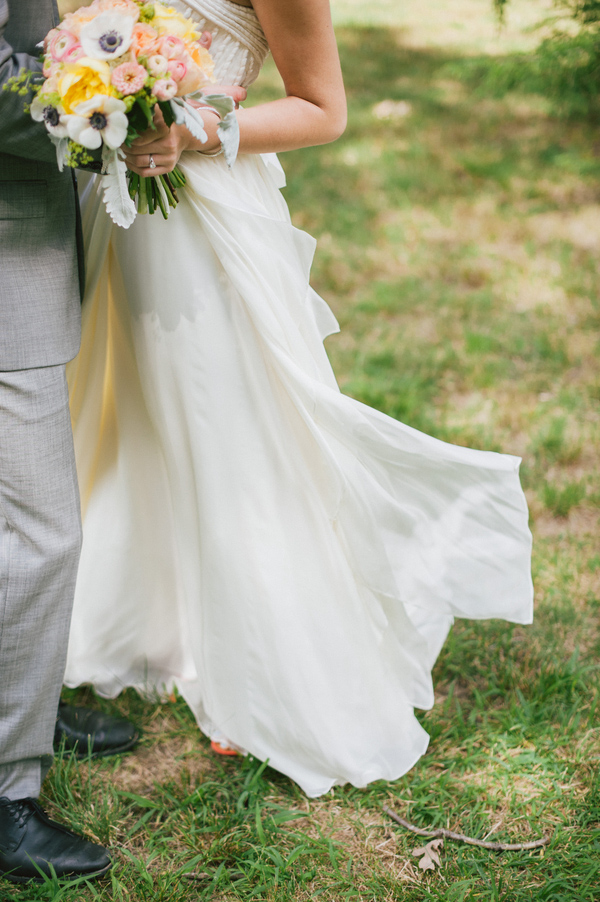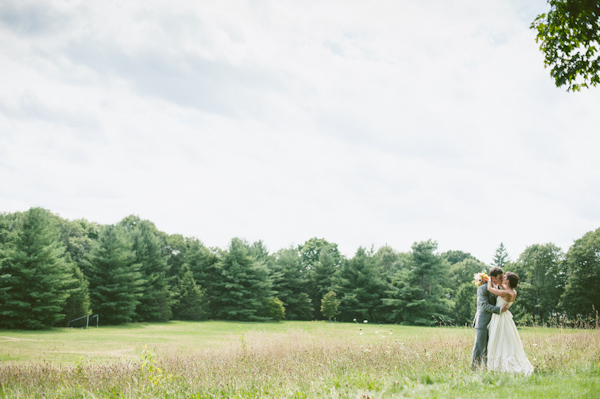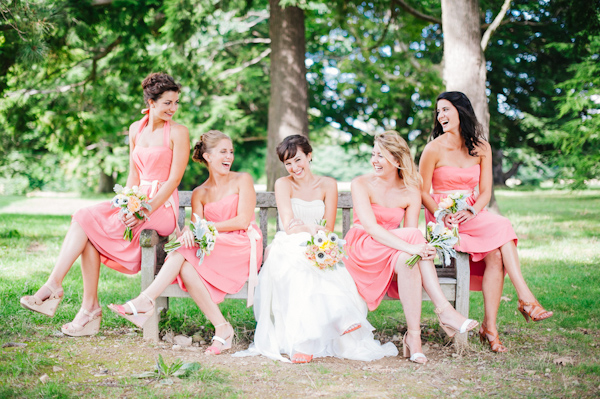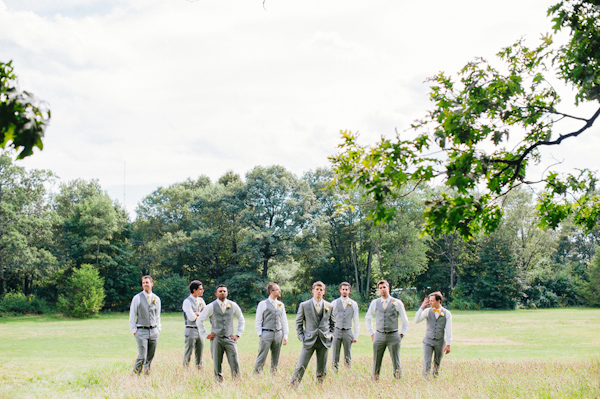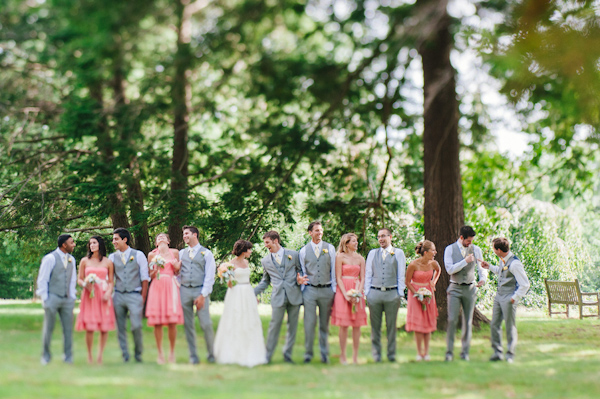 The Design: We wanted the wedding to be beautiful and sophisticated while also being laid-back and relaxing for our guests. We said over and over that we just wanted our wedding to be a fun, happy occasion! To keep the mood light we had a friend perform our short outdoor ceremony, and we chose fun, off-beat music for our processional and recessional songs ("Do You Realize?" by The Flaming Lips for the bridal party processional, "Hoppipolla" by Sigur Ros for the bridal processional and "Midnight City" by M83 for our recessional). We chose to do a first look with Amanda, our photographer, both to ease our nerves and to enable us to be there for our cocktail hour. We wanted to spend as much time as possible with the people who had traveled so far to be with us! Finn and I built two cornhole sets which were set up for guests to play all night. This was a huge hit, even as it got dark! We chose to forego the traditional wedding reception stuff (mother-son/father-daughter dances, garter toss, etc.) so that we could get eating and dancing as soon as possible. Our first dance was to "Here I Am" by Kristoff Krane. By the end everyone was clapping along to the song. It was perfect, and is one of my favorite memories from the day.
Serving food out of the food truck certainly helped contribute to the laid-back, relaxed mood of our wedding. Clover uses all compostable serve ware, so we only needed real plates and forks for the cake! The DJ sent our guests up table by table to get their food from the truck. Some of the food was already prepared (beet, mint & feta salad, wheatberry & blueberry salad), but much of it was made to order in the truck (sandwiches, rosemary french fries). I also make some excellent hot pepper jelly, and I gave Clover her recipe so that they could serve it with cheese and crackers at cocktail hour. It was a hit!
As far as decor, we worked with the wonderful team at Whim Events to come up with a light, airy and pretty design for the ceremony and reception. The ceremony was held outside under an apple tree, so much of the decor was left to nature. Originally we planned to hang ribbons from the branches of the apple tree, but eventually decided on stringing up ribbons between two birch poles, which allowed for an easy transition from the ceremony into the reception, where we used the ribbons as a backdrop for our photo guest book. While the love of blue Ball jars does appear to run rampant throughout the wedding world, we wanted them for our wedding because of my love of canning. My now mother-in-law, Liz, taught me how to can and I haven't stopped since. In fact, I stock-piled local hot and sweet peppers in the freezer for the year before the wedding to make the hot pepper jelly we gave out as favors, and we picked the strawberries used in the strawberry mint and strawberry rhubarb jam favors as well. In the blue Ball jars we had branches, tall light blue delphiniums, hypericum berries, white dahlias, and colorful zinnias. One of my favorite parts of the wedding planning process was going to the The Boston Flower Exchange with Whim to pick out the flowers! Such a fun and unique experience.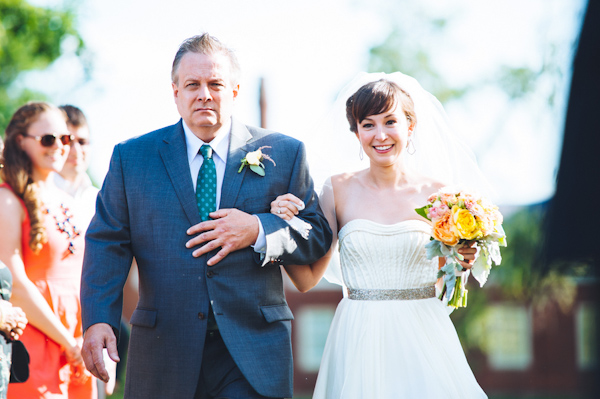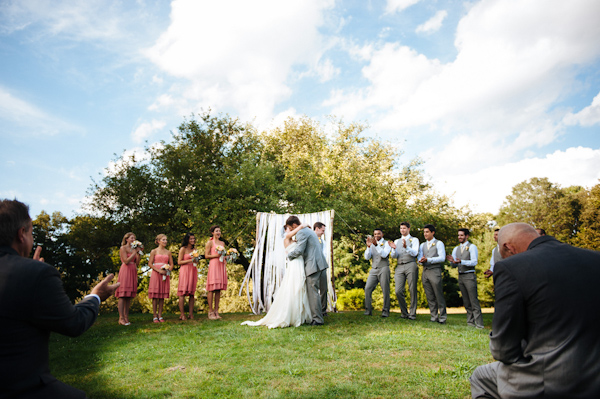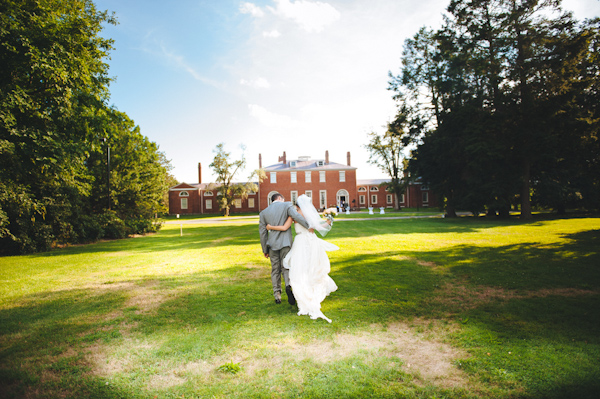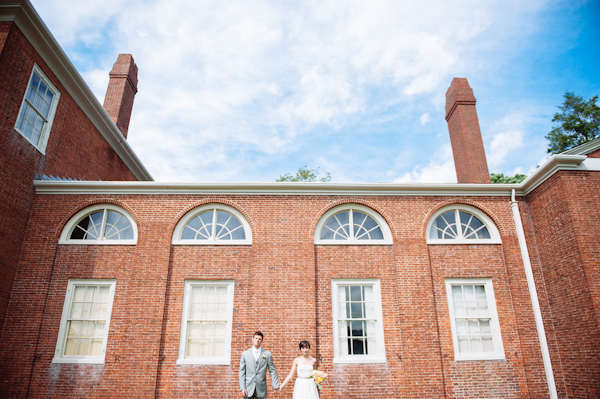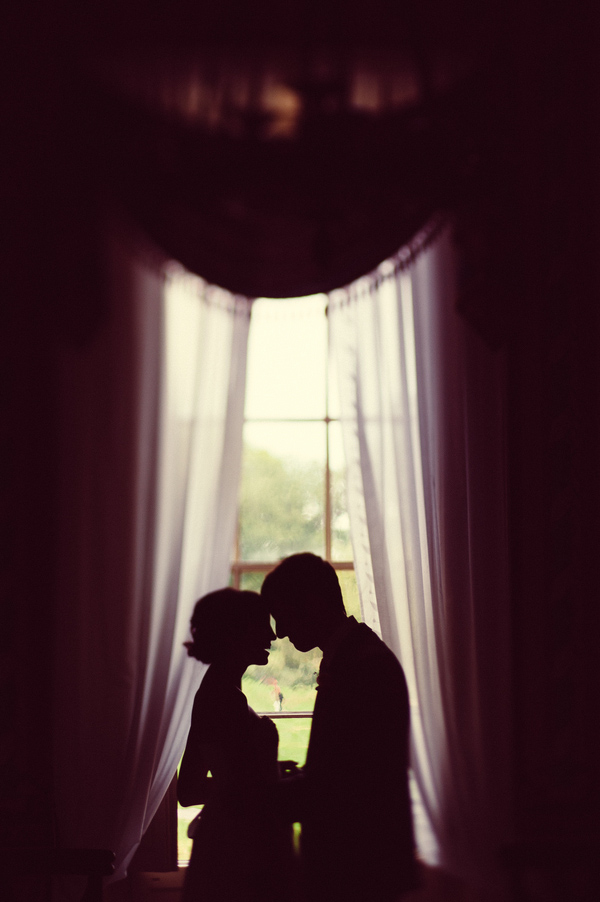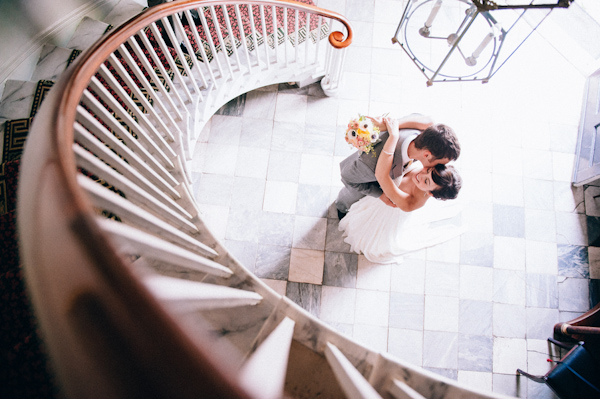 The Look: I am obsessed with Anthropologie, so when BHLDN opened, it was clear that this is where my dress was going to come from. So clear, in fact, that I ordered the Cascading Goddess Gown during a limited time sale, tried it on with one of my bridesmaids when it arrived and declared it "the dress" without ever setting foot in a store or trying on any other gowns. One of the most difficult decisions most brides make is what dress she will wear, but for me it was one of the easiest. To top it off, the dress fit like a glove and only needed to be shortened! I loved that my dress was very clearly a wedding dress, but had some whimsy to it. I didn't want any flowers or beads on it, but I didn't want it to be plain either. The rope design of the fabric in the bodice was so flattering, and the asymmetrical layers of silk in the skirt made the dress flow beautifully in the wind. The bridesmaids wore BHLDN as well, thanks to the sale section!
Finn chose his own suit (and thus the pants and vests for his guys) at Men's Wearhouse. We wanted grey since black seemed too formal, and it would fit very well with the rest of the color scheme. It was surprisingly difficult to find a grey three-piece summer suit for August. Luckily, the first acceptable suit we found was a great one, and the search could end there. Finding a tie was probably the hardest part of determining what the guys would wear, but eventually we found one we felt matched the wedding. We didn't really have "wedding colors" and we didn't want the ties to match the bridesmaids' dresses.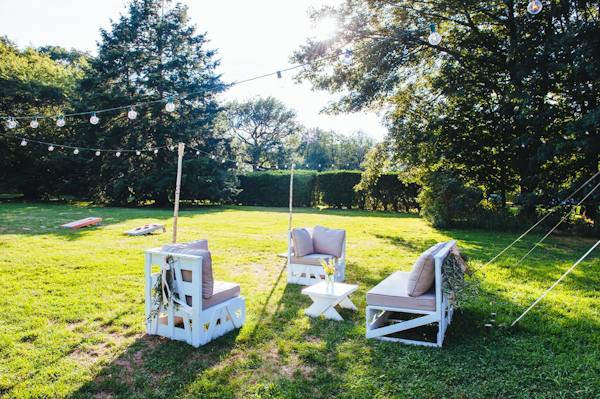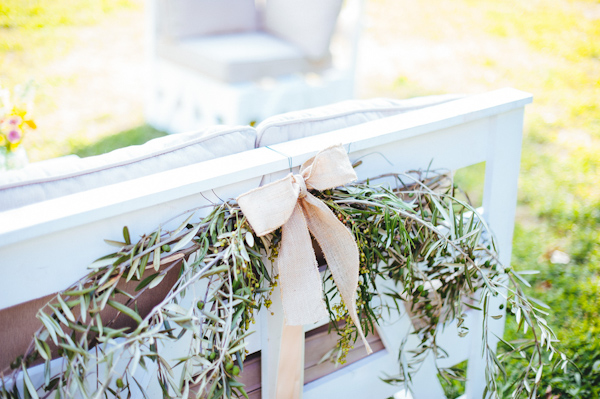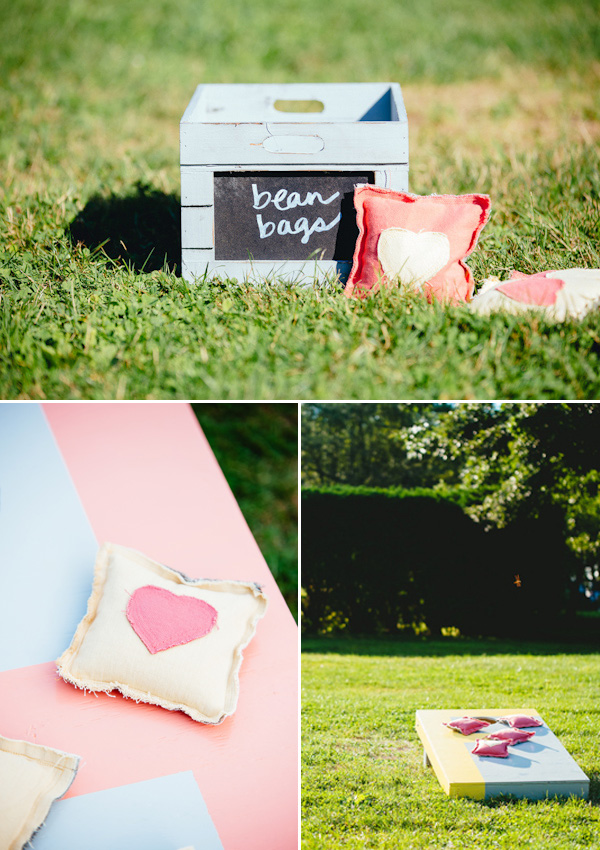 The Moments: The first look was such a relief! It was so wonderful to see and be able to talk to each other after such a long day of getting ready! I loved the first dance. Towards the end of the song our guests began clapping along to the beat while we danced. It was really special. We had four flower girls (ages 2, 2, 4, and 6), all Finn's cousins' daughters, and spending time with them together in their matching dresses was so special! They are all so close, and to be able to create memories with them is such a joy. They were so excited to be a part of the day, and they all did their jobs perfectly! We were so impressed!
Finn's favorite part of the wedding was hearing the first few notes of the processional. At that point, every decision (big and small) has been made — you've already decided that you're going to spend the rest of your life with somebody, and when that moment finally comes, you get the most extraordinary feeling. You are at once arriving at your destination and taking the first step of this huge journey. It sounds cliche, but I (Finn) really felt that, as I watched her walk down the aisle, we were the only two people in the world. All of the stress and the nervousness completely disappeared. It was the beginning of "us" as a thing that lasts forever.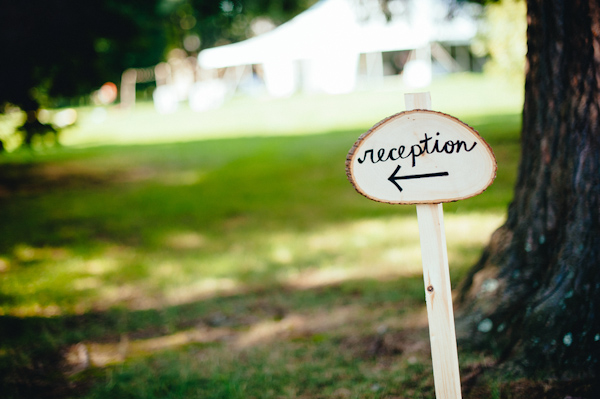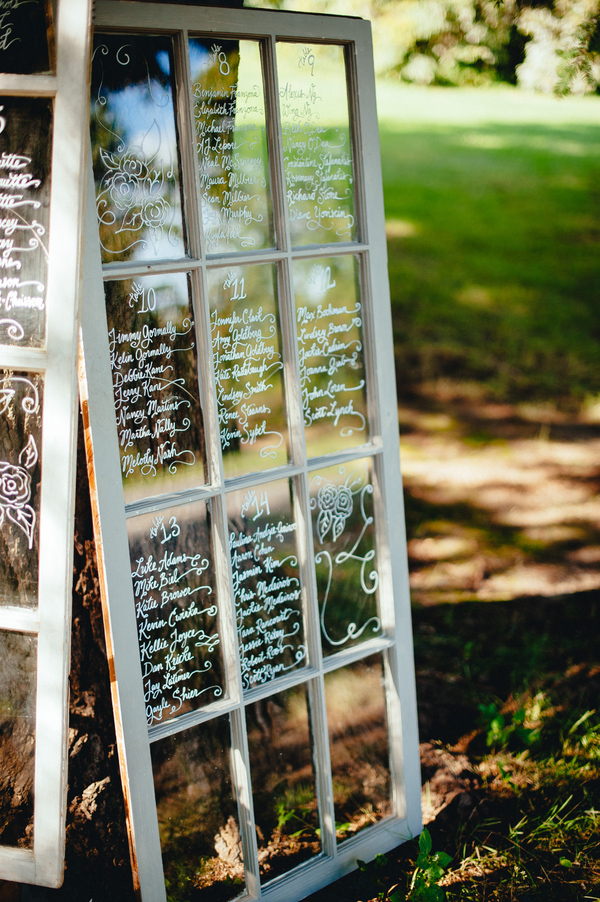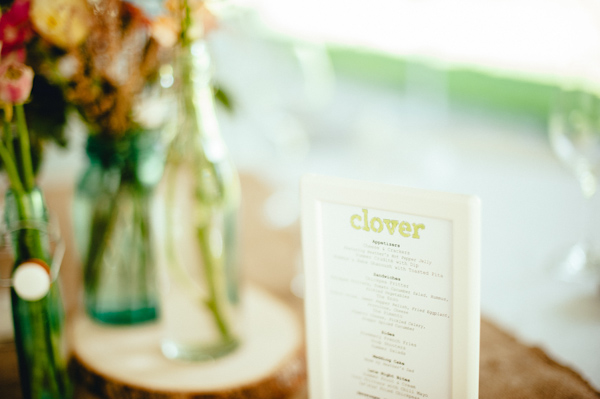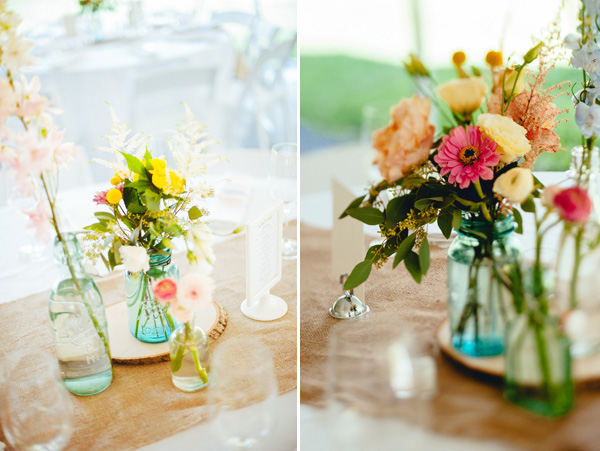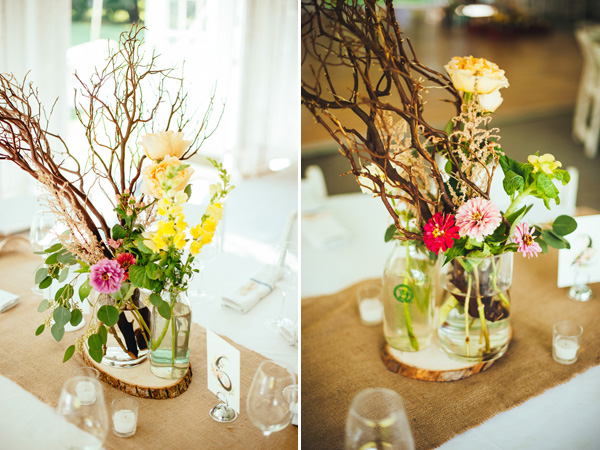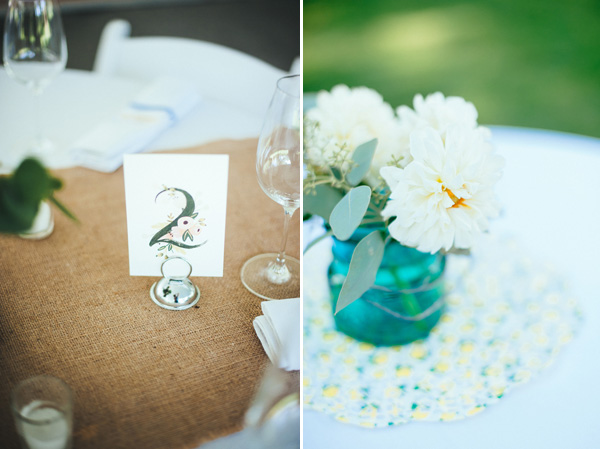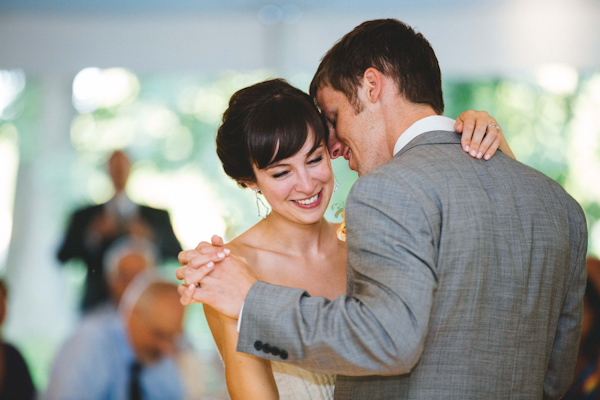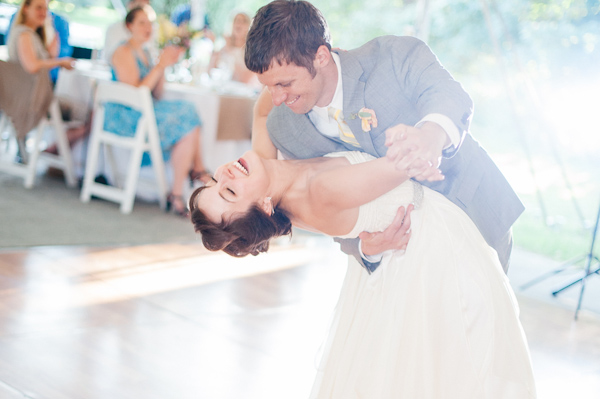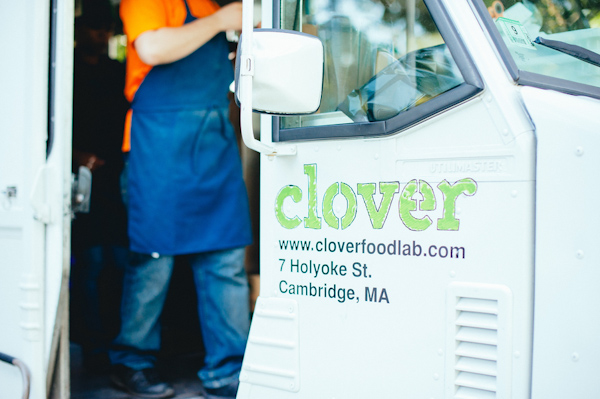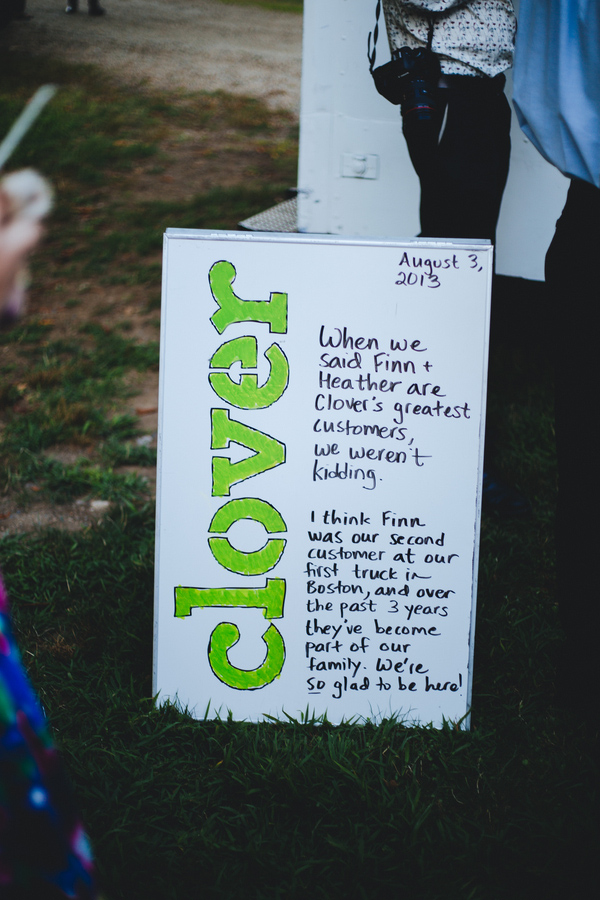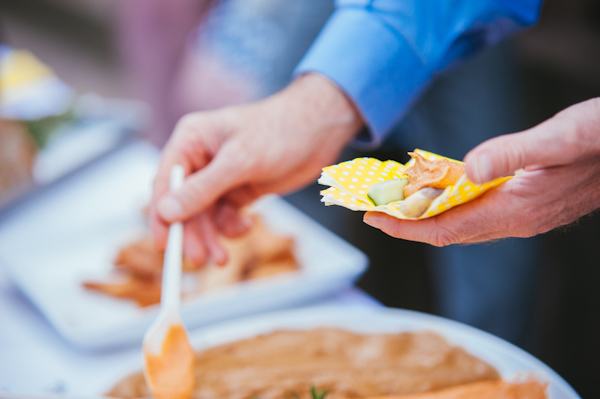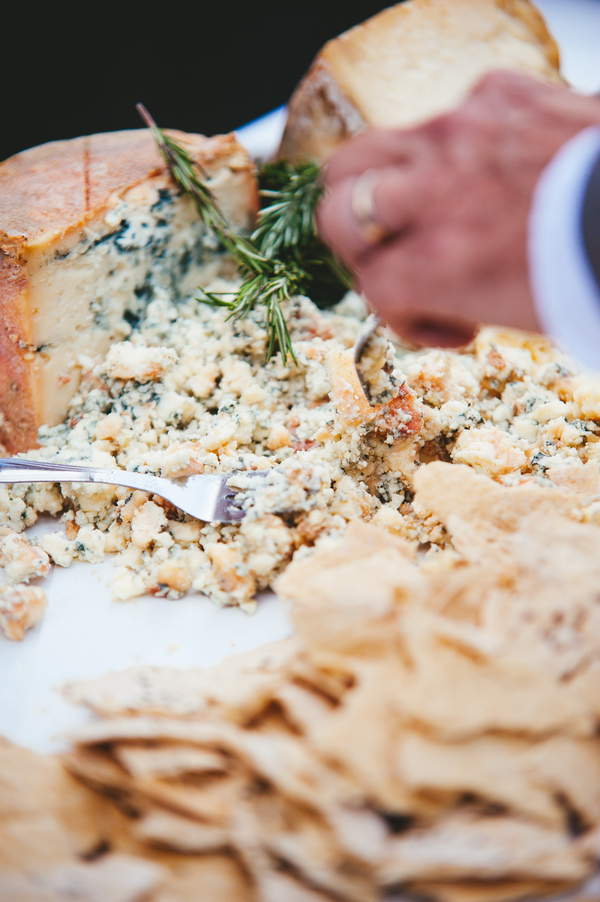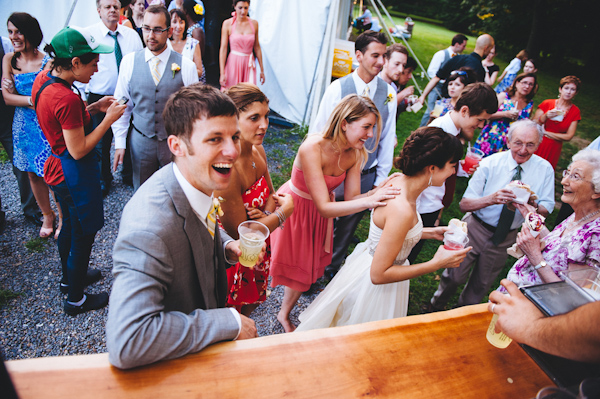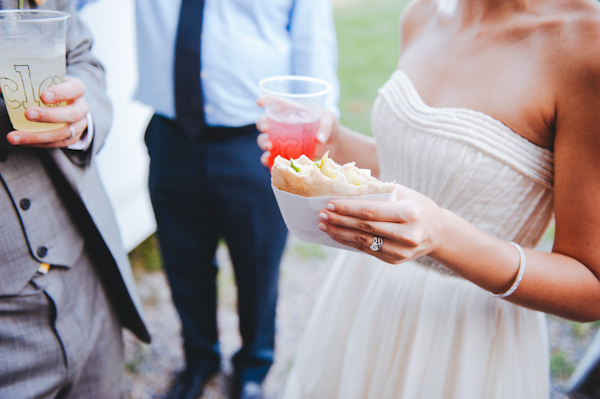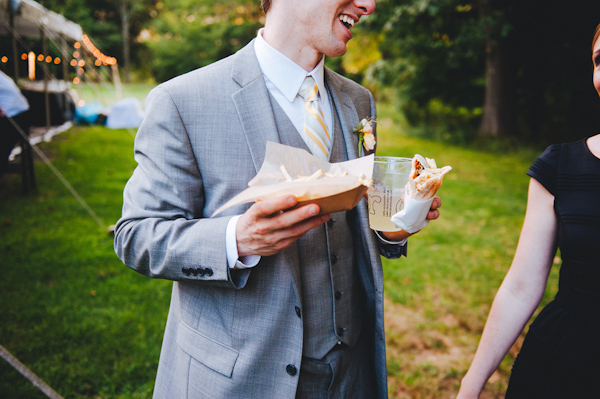 The Advice: One thing we didn't do very well was budget. We would recommend you do that! While we don't regret a cent, we realize we could have probably planned a little bit better where that was concerned. Our absolute greatest success was hiring our day-of coordinator from Whim Events. MANDI, WE LOVE YOU. It may seem like an unnecessary expense at first, but on the day when you don't have to worry about anything (and we do mean anything) you will realize it was money well spent. Finn was skeptical leading up to the wedding, but even he says it was all worth it in the end!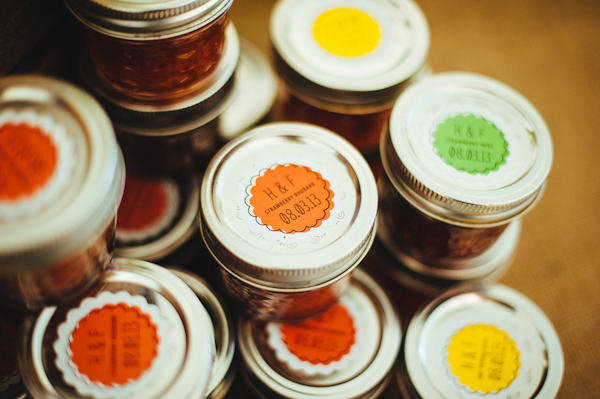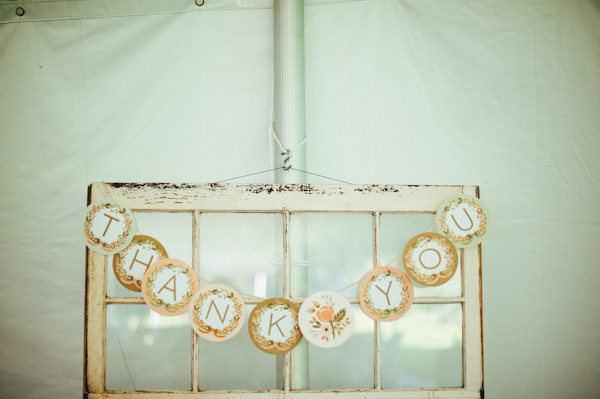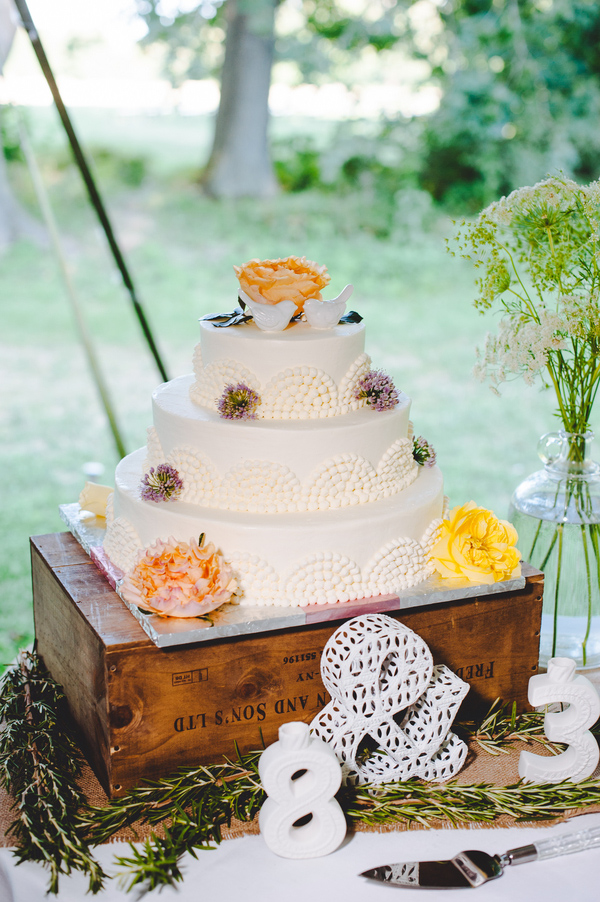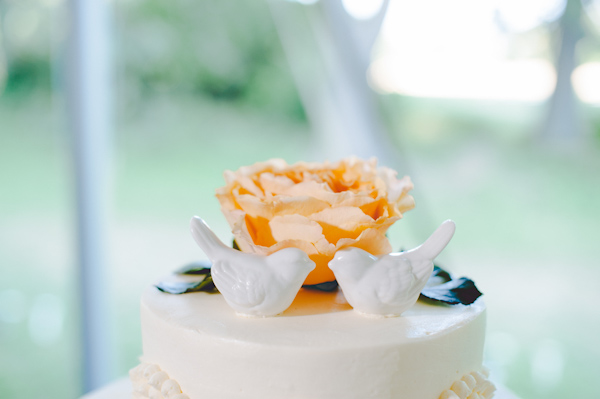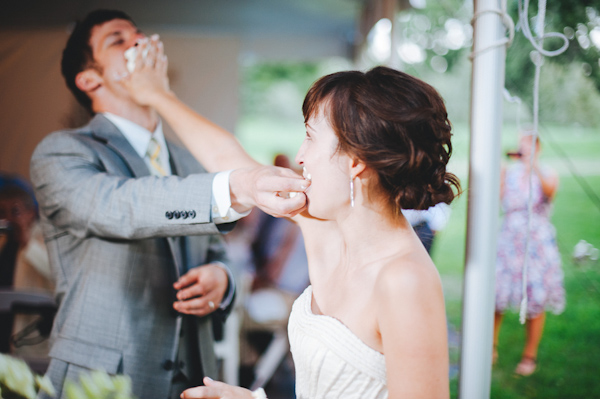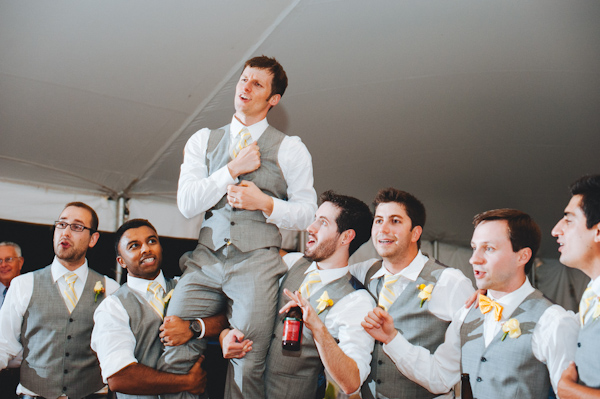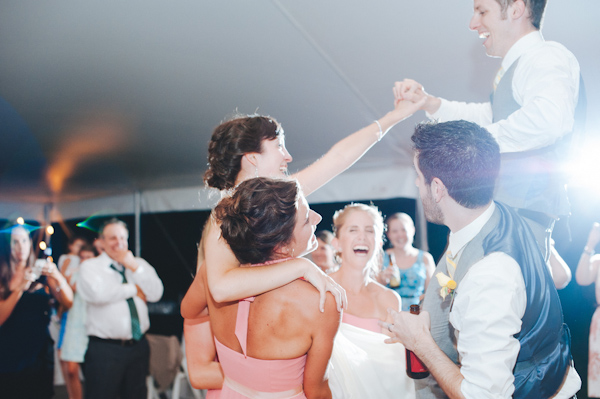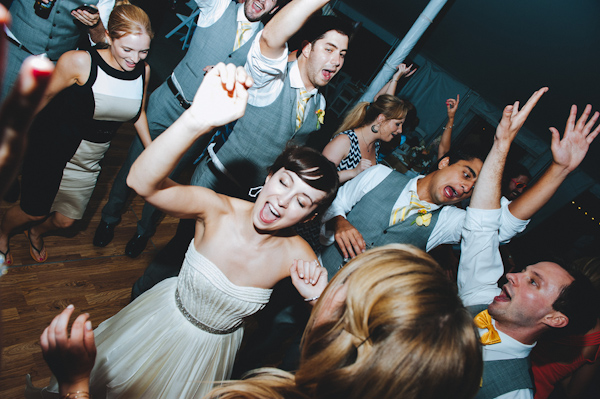 The Wedding Team:
Photographer: Amanda Marie Studio
Event Planner: Whim Events
Ceremony and Reception Venue: Gore Place
Videographer/Film Maker: Evan Kutsko
Invitation Designer: Jenny Romanski for Wedding Paper Divas
Catering: Clover Food Lab
Florist: Whim Events
Cake: George Caouette of The Dessert Shelf
Wedding Dress: BHLDN
Bridal Accessories: BHLDN
Bridesmaids' Apparel & Accessories: BHLDN
Groom and Groomsmen's Apparel & Accessories: Calvin Klein via Men's Wearhouse
Hair & Makeup: Hair & Make-up by Natalie
DJ: DM Productions
Transportation: M & L Transit Systems, Inc.
Rentals: New England Country Rentals, Peterson Party Center, Whim Events
Rings: Ken & Dana Design
Thank you Heather and Finn!
Are you loving the playful elegance of coral as much as we do? Check out Cristina and Dan's coral and grey wedding!