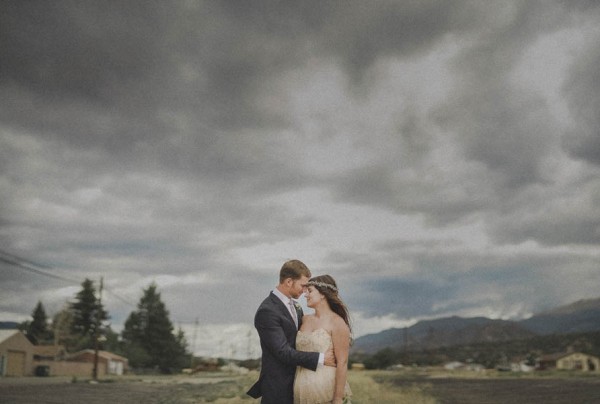 When you say "I do" in a spot called Love Meadow, you're guaranteed a day filled with romance, sweet moments, and happy tears. Former camp counselors Anna and Collin headed back to their childhood stomping grounds at Bighorn Lodge in Nathrop, Colorado for a morning wedding celebration with their friends and family. We love that the pair chose a brunch reception over dinner, and how they incorporated their loved ones through sentimental games and a personalized ceremony of special songs and readings.
The Couple:
Anna and Collin
The Wedding:
Bighorn Lodge, Nathrop, Colorado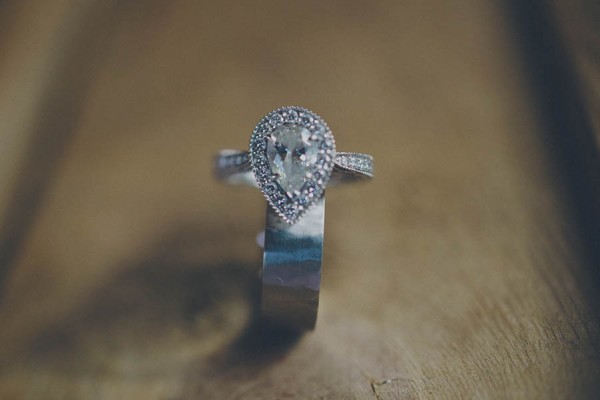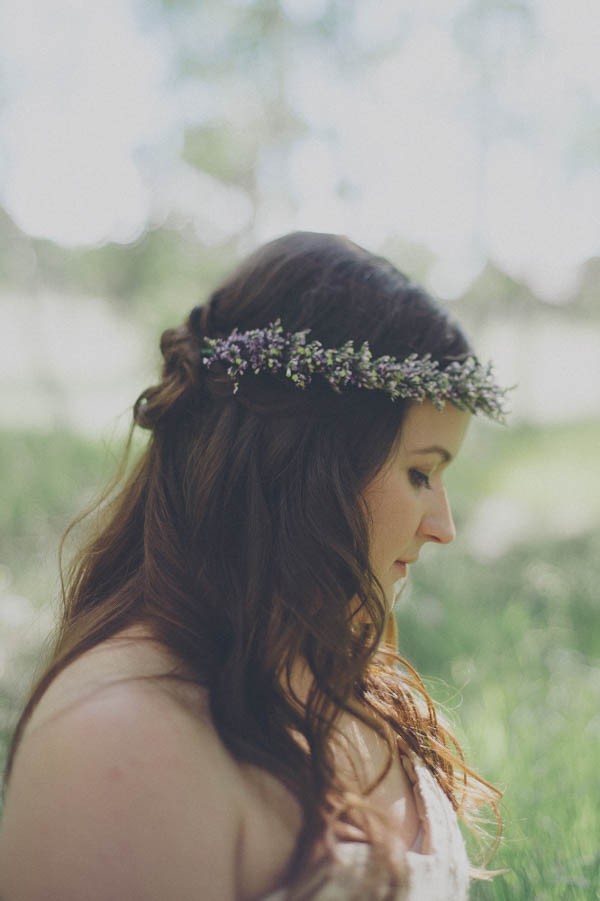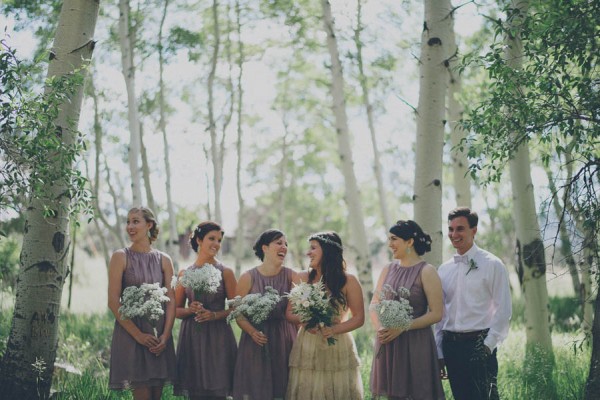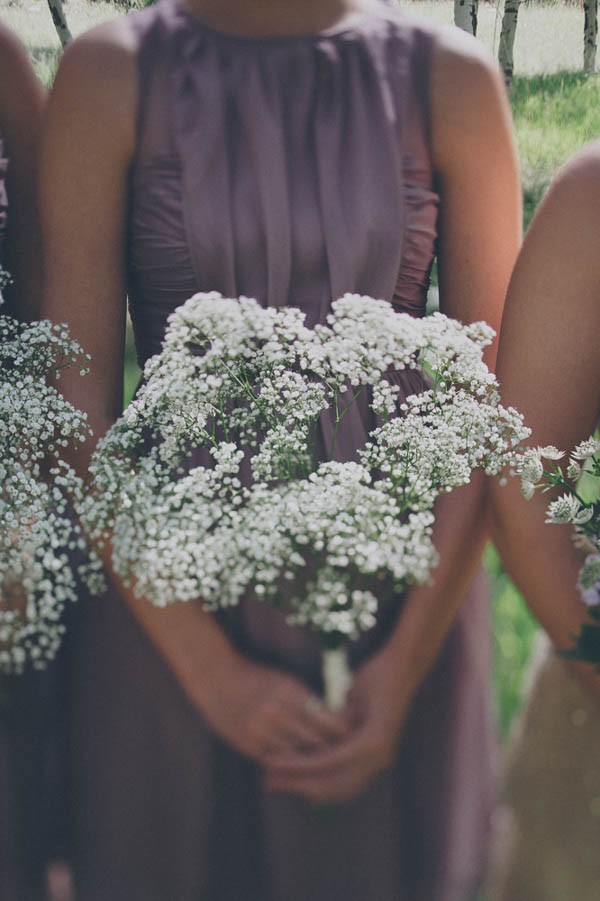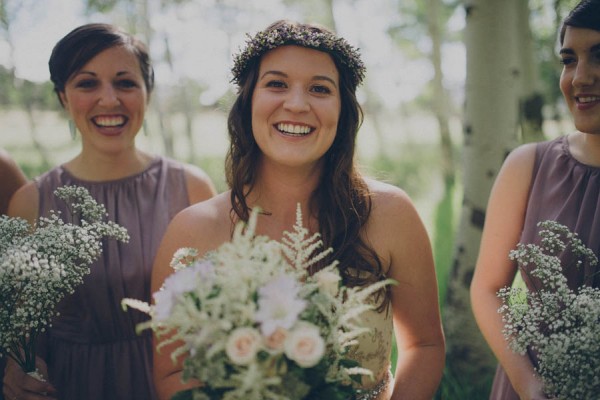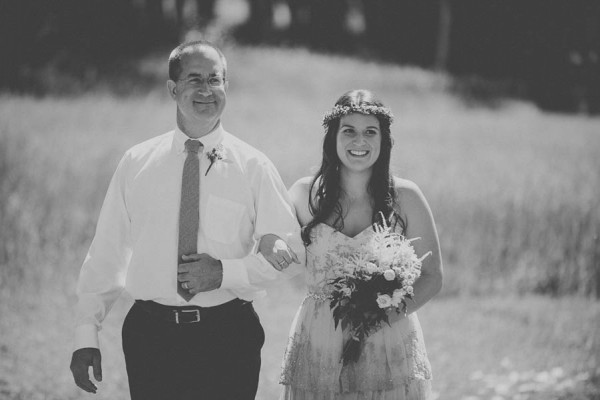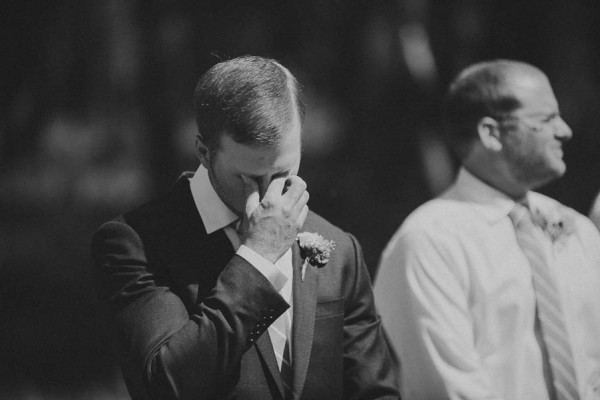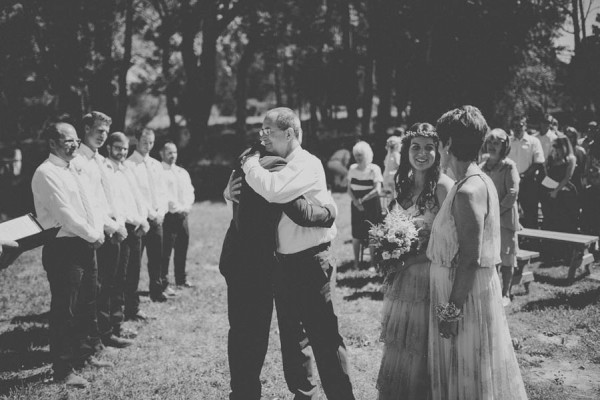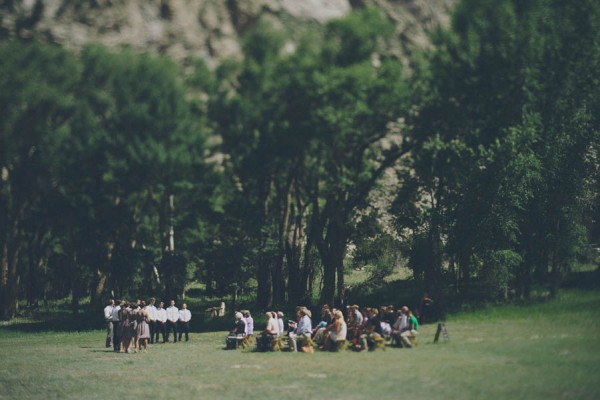 The ceremony was completely designed by us. Our close friend and professor, whom we traveled with to Nepal, officiated the ceremony. I walked down the aisle to Collin's uncle playing "Can't Help Falling In Love," both of our parents shared spiritual readings, we exchanged original and touching vows, an animated friend recited "Oh, The Places You'll Go!" by Dr. Seuss, and the ceremony ended with a rousing singing of a favorite camp hymn led by my's first Camp Director on guitar. My best friend, my younger brother, was the "Man of Honor" and stood by my side during the ceremony.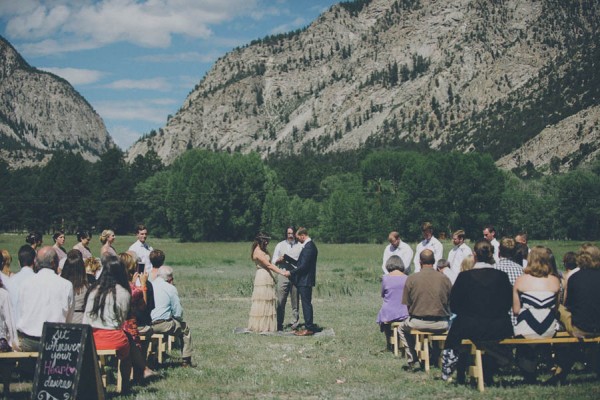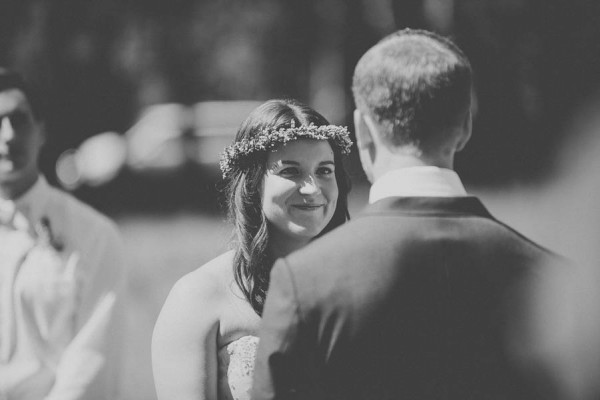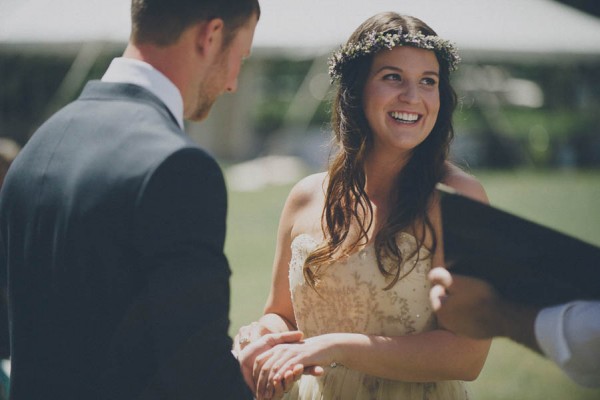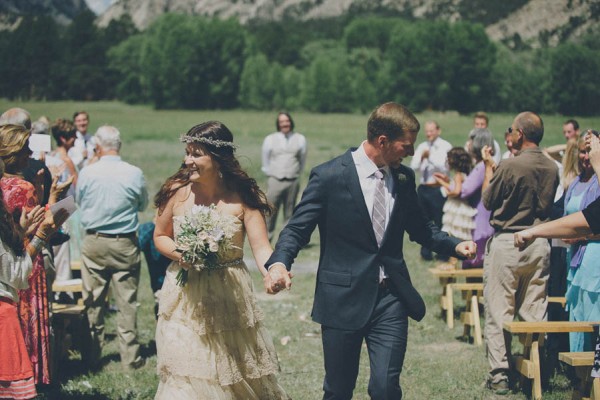 The most memorable part of the day for us was walking down the aisle after being announced as husband and wife and sharing a few minutes alone to bask in the glow of being married. These few quiet moments were filled with so much love, laughter, excitement, gratitude, and happiness…something we will never forget!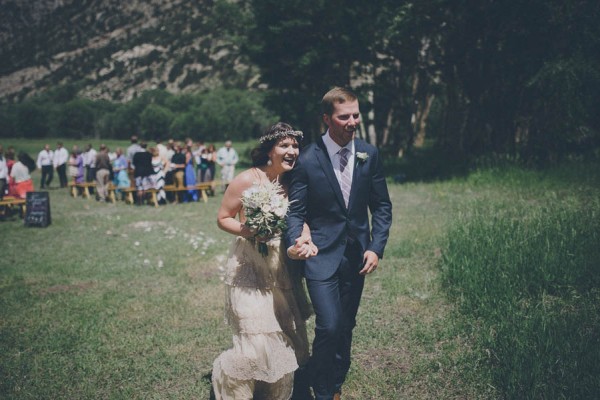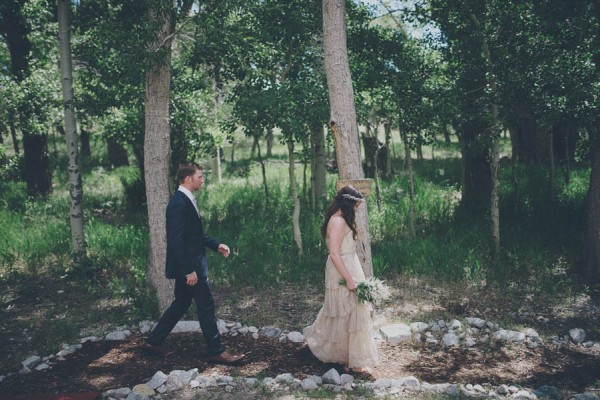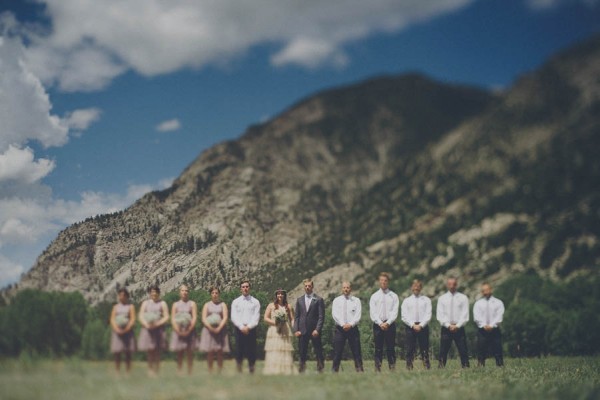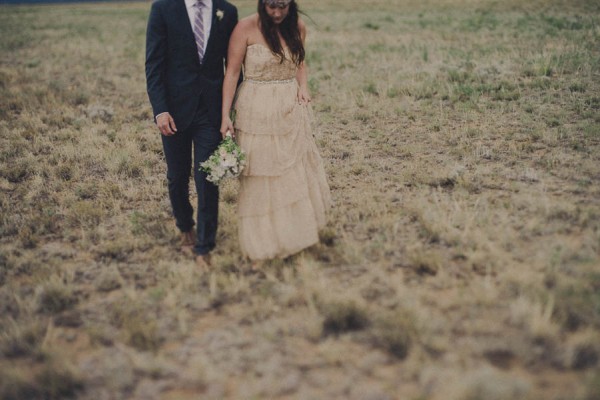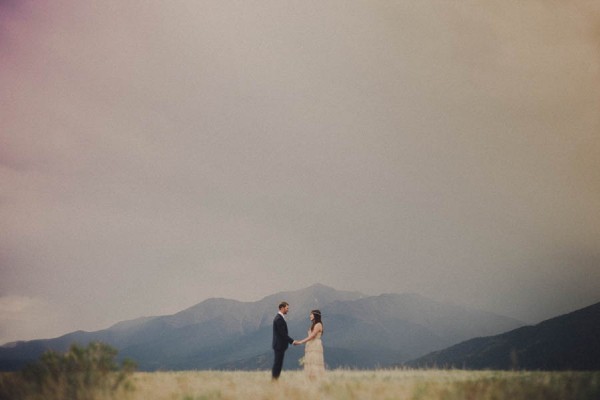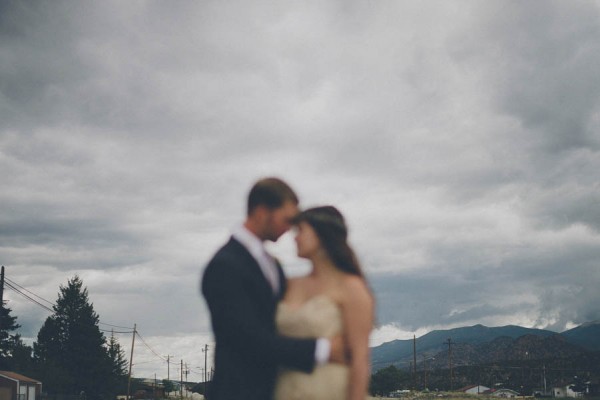 I grew up going to summer camp in this small mountain town and wanted to get married in her most favorite place (Collin had also worked for a few summers with me at the camp). We also wanted to share the slice of heaven that is Nathrop, Colorado with all of our guests. We rented a 5-bedroom cabin where both of our families stayed for a week leading up to the wedding. The ceremony and reception took place in the backyard meadow — perfectly enough called, "Love Meadow." The wedding took place at 10:30am with a brunch reception to follow. Anna figured, who doesn't love brunch!? Plus, having a morning ceremony helped avoid the inevitable afternoon mountain rain.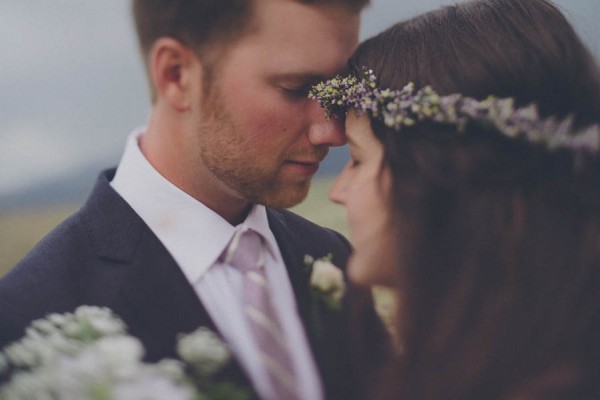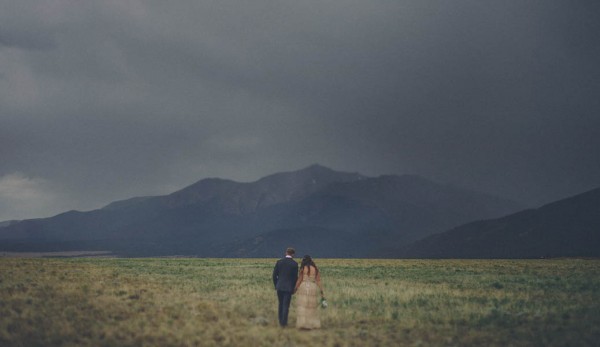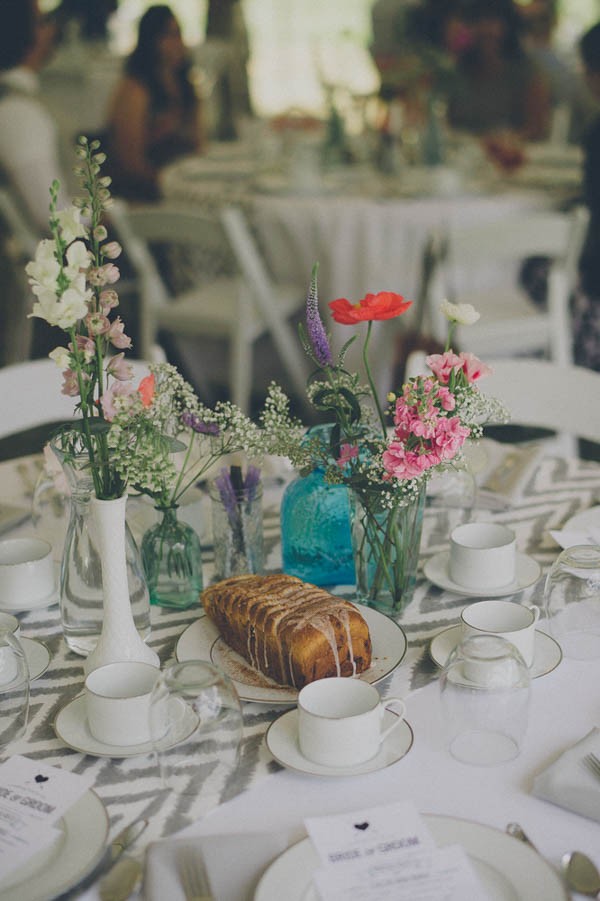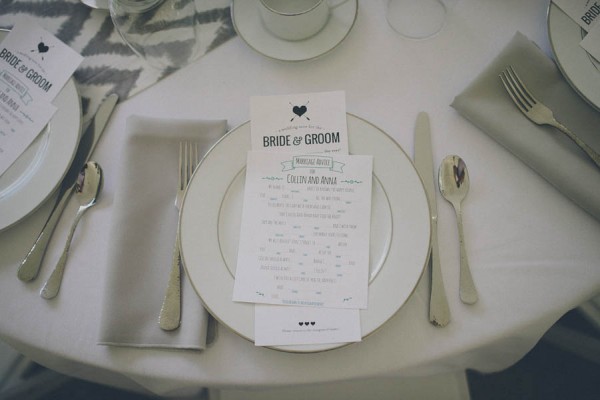 We really wanted our guests to participate in the wedding. Prior to the wedding, we requested that our guests send in "pictures of love" which were displayed on old wooden shutters. At the reception, there were canvases that read "Always…" "Never…" and "Love Is…" which guests left comments on, Mad Libs that guests filled out about us, and "Date Idea" cards for us to enjoy. After the wedding, it was so much fun to read through what our guests had written. The canvases now hang in our home.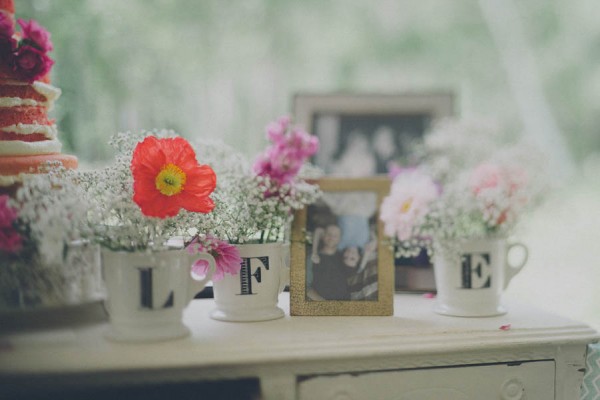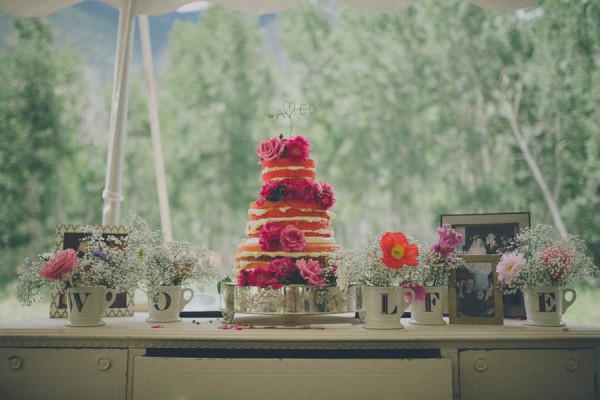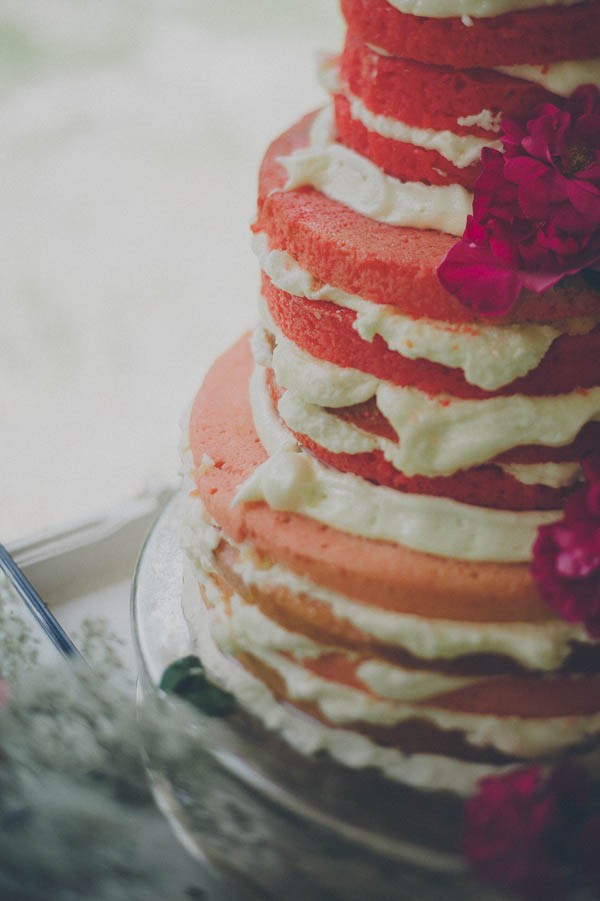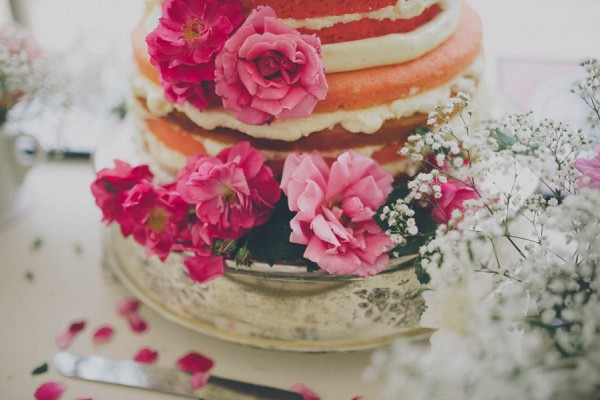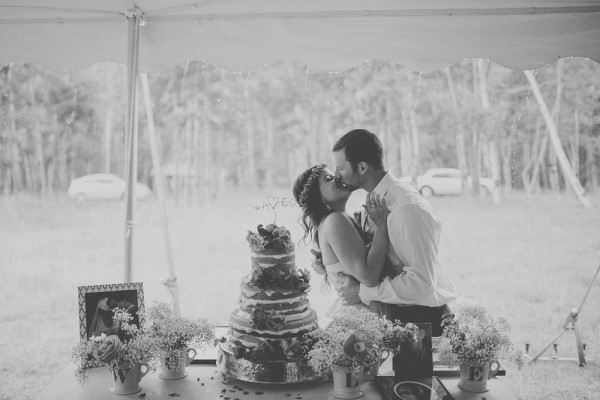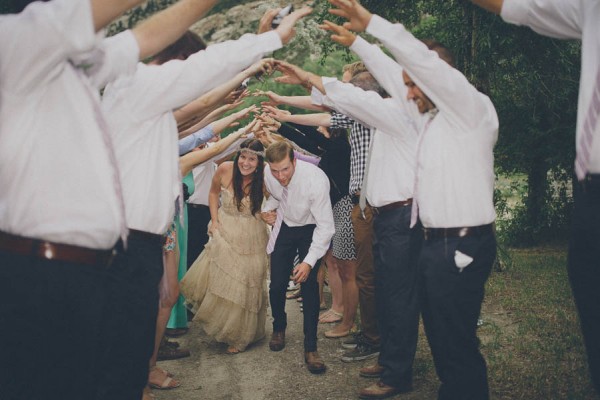 Congrats to Anna and Collin on their casual Colorado wedding! Thinking of getting hitched at your childhood camp? Check out Ali and John's quirky elegant wedding at Camp Mataponi for more inspiration!