Junebug's week in LA was jam-packed and so much fun, I hardly know where to begin to tell you about it! Luckily, being the photographers we are, we had cameras in hand every step of the way. We stayed in a beautiful house on Newport Beach and although we were running from appointment to appointment we did manage to catch a few stunning sunsets and we loved watching the surfers who were in the water from morning 'til night. (Yes, that's us in the photo below, on our patio directly next to the boardwalk and the sand! Heaven!)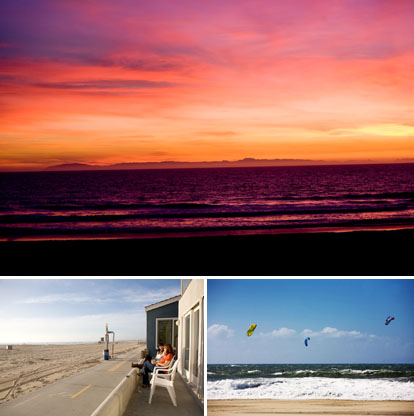 On one of my favorite afternoons we had some time to kill between meetings in Beverly Hills so we had a delicious lunch on the patio at Le Pain Quotidien, peeked inside the Helen Ficalora shop next door (I wear one of her gold "C" monogrammed pendants nearly every day) and then loaded up on cupcakes across the street at Sprinkles. Yum! Could it be any cuter in there?

(images above by Junebug, Le Pain Quotidien and Helen Ficalora)
We met up with our dear friend and super talented wedding consultant Stacy Kvam of SK Wedding and Event Design at the Ritz Carlton in Laguna, where we fell in love with the spectacular views and gorgeous floral arrangements. I can't wait to go back and stay there, and to see a wedding take place in any of their multiple event spaces!

We drove south to scope out the Del Mar Racetrack where we'll be shooting an upcoming Fashion Report and got unbelievably excited about all the visual possibilities.

And while we were down that direction we checked out some beautiful reception sites including the fun and beachy Powerhouse Park…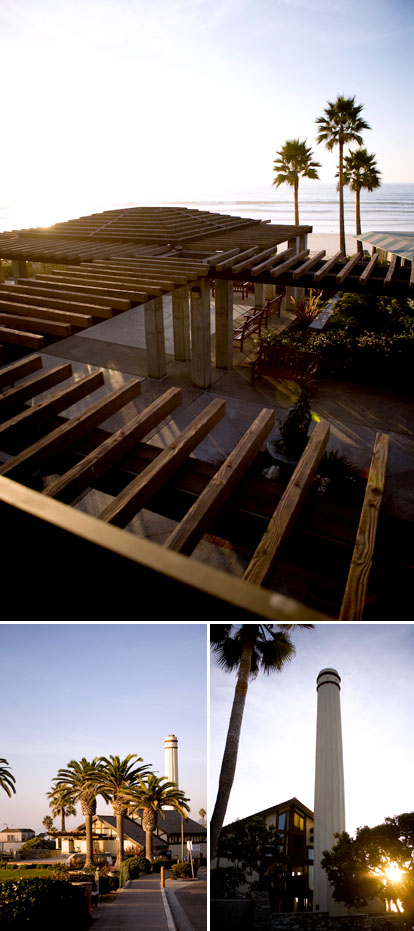 …and the relaxing and luxurious L'Auberge Del Mar.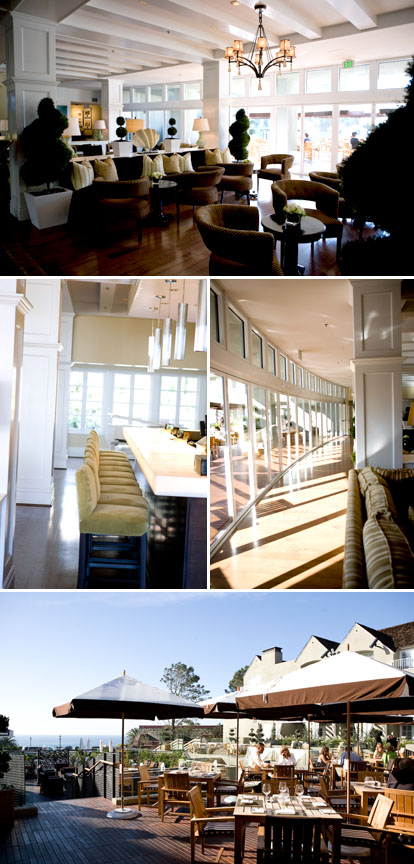 Throughout the week we were also lucky enough to spend some quality time with one of our new favorite people, Wedding Consultant Cassandra Santor. Cassandra is everything you would want in a coordinator and a friend: smart, savvy, sweet, creative and genuinely passionate about you and your wedding dreams. She's worked for Martha Stewart and Mindy Weiss and is an absolute wealth of wedding knowledge. We were honored to finally meet her in person, and are now so grateful to call her our friend!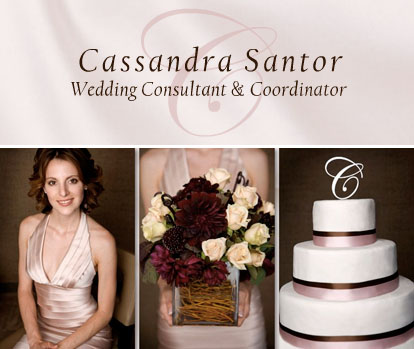 We've got lots more to share, so stay tuned all week for more of our LA adventures, including Lehr and Black Invitations, Robin Layton Photography, Wildflower Linens, Raj Tents and Owen's Market by Mindy Weiss. Oh the inspiration!