Happy Friday everyone! It's our final day of giveaways here on Junebug and we sure have enjoyed spreading the holiday cheer and reading all of your thoughtful and creative comments this week! Today we want to offer you support, encouragement and helpful tools for your wedding planning process! Planning a wedding is no small feat, so we have two giveaways going on today to help you plan your wedding, your way.
Four Junebug readers will receive:
– A copy of our new book, Planning Your Wedding: A Step-by-Step Guide to Creating Your Perfect Day!
And one grand prize winner will receive:
– A copy of our book!
– A beautiful Custom Marriage Certificate from Wiley Valentine!
– A Be Wed Planner from Evotive!
– A Name change gift card from Miss Now Mrs.!
– And a free wedding website from Nearlyweds.com!
To enter to win, leave us a comment telling us about your most valuable wedding planning resource. Blogs, magazines, websites, books, professional references, family, friends? Where have you been finding your most useful wedding planning information? We will accept entries through Sunday night and we'll announce all the winners from the week on Monday, December 21st. Good luck!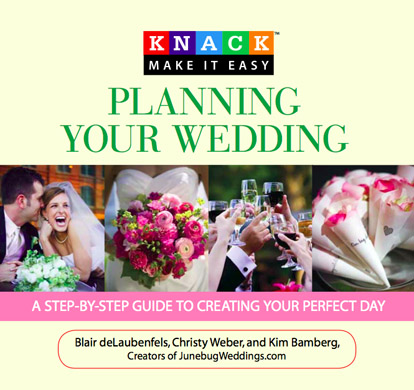 Planning Your Wedding: A Step-by-Step Guide to Creating Your Perfect Day is the book that Blair, Kim and I wrote as part of the new Knack how-to book series. We worked hard to make it as helpful, encouraging, and stylish as we possibly could, and we packed it full of gorgeous photos to give you all kinds of inspiration for your big day!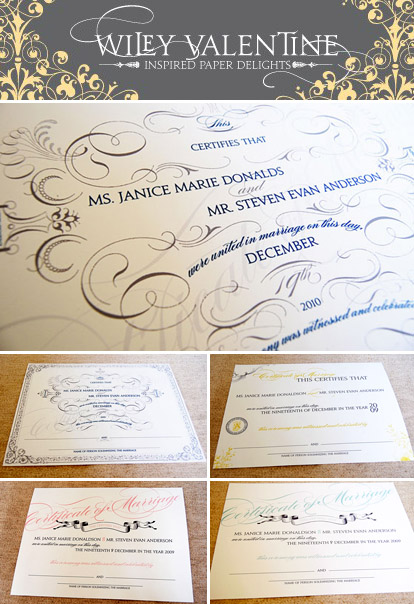 Wiley Valentine's wedding invitations are favorites of brides everywhere- their super creative designs are truly one of a kind! Another fun item they recently came up with? Custom marriage certificates to save as keepsakes! Genius! So much lovelier than the official paperwork, these certificates would look amazing as part of a wedding album or framed and hanging on the wall of your home.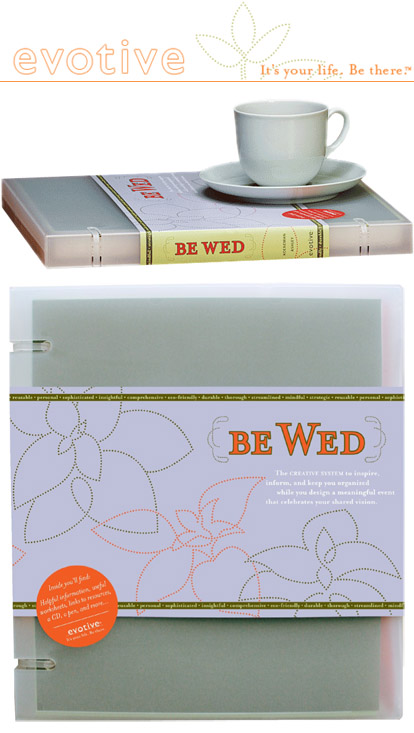 The Be Wed Planner from Evotive is a modern wedding planner and organizer that helps make your wedding planning process organized, strategic, and personal to you. No matter what your budget, and whether youre planning the wedding yourself, or working with a consultant, this creative system has everything you need to keep you on track and feeling like you've got it all under control in one handy place!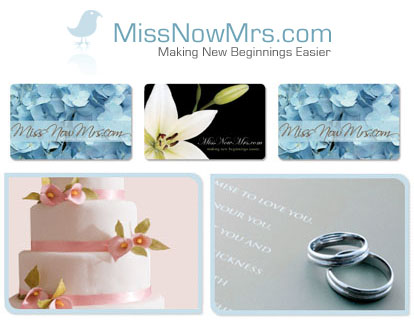 If you're changing your last name after your wedding, spare yourself a big, big headache, and don't try to navigate all that paperwork alone! The Miss Now Mrs. Name Change Service supplys you with all the forms you'll need for your state, an auto-fill feature so you only have to enter in your information once, specific instructions for proper filing, and fantastic personal customer service to help you through it all. Nice!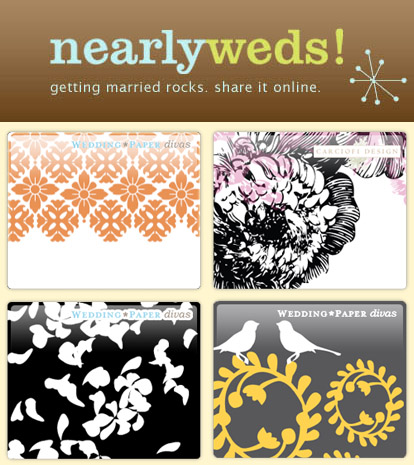 Nearlyweds wedding websites offers up creative wedding website templates (with matching invitations- how smart!) that are full of useful features and gorgeous designs. You can write a blog, track on-line RSVPs, upload unlimited photos to galleries, use push-pin maps to show where your guests are traveling from, upload music, share all of your wedding information and let your guests comment and share photos and stories of their own. All this with an easy to use drag-and-drop editor and layouts created by popular wedding invitation designers. What more could a girl ask for from a wedding website? We love it!
Thank you, thank you, thank you to all the businesses who've participate in our holiday giveaway week! We've been thrilled to show your work to the world! Readers, don't forget to enter all the giveaways from the past week- Monday, Tuesday, Wednesday, and Thursday, and check back on Monday to see who's going home with what! Have a wonderful weekend, and the happiest of holidays! xoxo