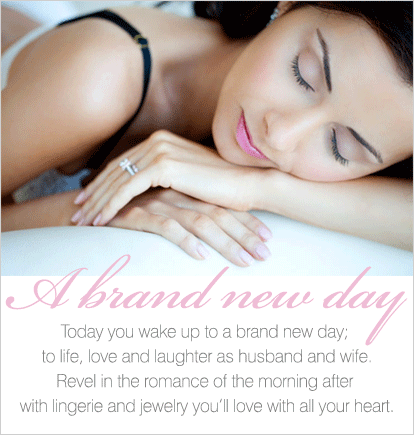 Junebug's all new Fashion Report has arrived, and if I do say so myself, it is H.O.T! This time around we thought we'd celebrate the romance of getting married in a whole new way, with a sweet, sexy and intimate look into the joys of life together after the wedding! We planned a playful boudoir photo shoot featuring decadent lingerie and sparkling jewelry that would make any bride feel beautiful, and the resulting photos are here today to steam up your computer screen and encourage you to have fun with fashion everyday, not just on your wedding day. Check it out, and enjoy!


The day of the shoot was so much fun, and we had an amazing time collaborating with our super talented crew at the stunning Seattle Pan Pacific Hotel. On set we had a slew of beauty experts from Habitude Salon, the radiant, Justine, with jewels from Fox's Gem Shop, and our all around go-to guy and second shooter, Kim's loving husband, Adam. We were blessed with accessories from Something Blue Boutique, unbelievably beautiful lingerie from Elle MacPherson, Kiki De Montparnasse and Eberjey, and we were thrilled to photograph Oksana, our model extraordinaire. What a doll, and an absolute joy to work with! Kim, Blair, and I adore any chance we get to photograph together. We had so much fun we don't know who shot what, but we sure had a blast! Thanks so much to everyone who got involved and contributed their time and talents, we were truly honored to work with you!


To see more, don't miss the all new Junebug Weddings Fashion Report!