After sharing Veronique and Glen's wedding with you last week, we had to know more about how this creative couple met. Without giving too much away, it's safe to say Veronique had a lasting effect on Glen during their very first encounter.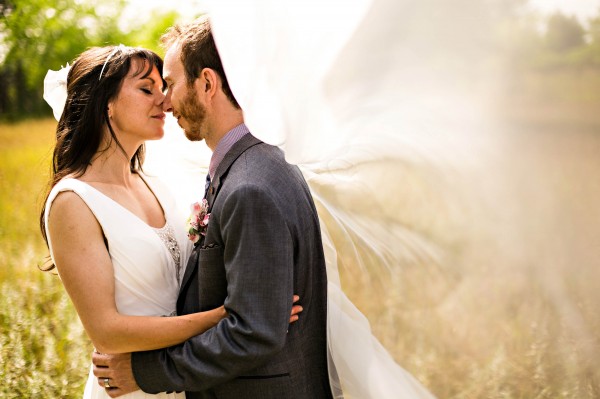 How They Met:
Veronique: Glen was looking for a new tattoo. I was a tattoo artist. Thankfully, Mr. Google, when asked about "tattoo Calgary" spat out my business' website. Click…Click…'Hmmm…She's a great artist, and, in the pictures of her in her aprons, she looks pretty cute.' He decided he wanted to meet me – for my art and my smile. A phone call later, the appointment was set.
I was a cute and strong woman from Montreal, running my own business in Calgary and being quite successful at it. I had many hobbies and a cute little dog. I didn't know that this guy "Glen" who would be coming in for a tattoo just might wind up to be someone special.
After our first session for his tattoo, Glen couldn't get me off his mind. I couldn't forget his gentlemanly ways. 2 tickets to a show as a tip resulted in a memorable first-date (although we weren't dating yet), complete with homemade picnic and live music, and left me with an impressed palate. Over the next few months, we began to know each other and spent time together at the symphony and over dinners. Eventually, the tattoo came to an end but the relationship started with an awesome ski trip to Banff where the shooting stars and visiting wildlife told them that this was 'right'.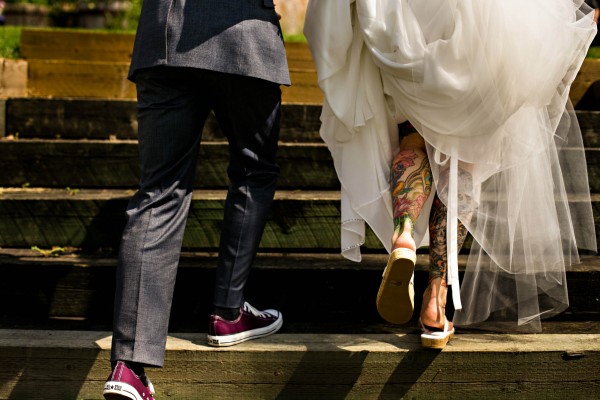 The Moment They Knew:
Veronique: The courtship was a long 6 months where we both grew to know each other. I was impressed by the home-cooked picnic Glen brought to the show and his gentleman ways, and Glen was impressed by my beauty, knowledge, intelligence, and sense of humour. There wasn't one particular moment when we knew it was love, but a series of events where love grew naturally. It's pretty hard to ignore how awesome the person next to you is while shooting stars are firing over your head, though!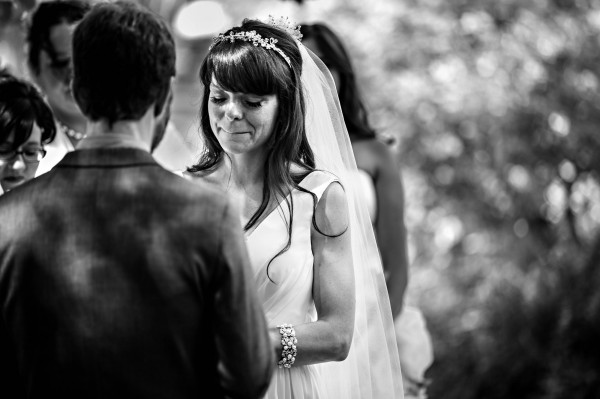 The Proposal:
Veronique: Our relationship "officially" started in Golden BC on New Year's, with our first kiss in a frozen gondola just after midnight. So, while driving out to the west coast of Canada for a vacation, Glen made the suggestion that we stop by the ski hill (during the summer) to take the gondola to the top and have a look around since he'd never seen it before during the summer. On the way up, while reminiscing about the happy events we had shared and the peace that our love brings to their life, Glen got down on one knee, in the same gondola where we first kissed, and asked for my hand in marriage. I said yes.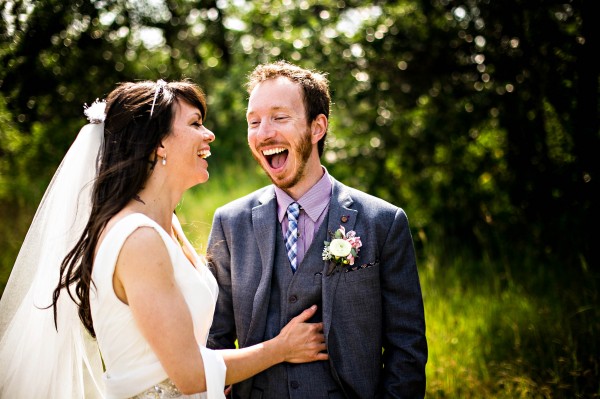 I Always Think of My Partner When:
Veronique: I see the world. The air, the birds, the many hearts that we each find while walking around, the ground beneath us and the sky above all make us think of each other. We are constantly connected.
We're so grateful to Veronique and Glen for sharing their day, and to Curtis Moore for sharing his stunning images. For more behind-the-scenes romance, read the story of Kim and Travis' Christmas proposal.