Saying "thank you" is not only a must for proper etiquette, it's also a fool proof way to spread joy and bring more abundance to your life. No doubt your wedding planning process will be full of people who share their time, resources, and talents to help make your dreams come true, so there is no better time say thank you and to say it with style. Here are some of our favorite ideas from Planning Your Wedding: A Step-by-Step Guide to Creating Your Perfect Day, that will help you get your message across.
Chapter 11: Your Wedding Party- Gifts and Gratitude
Show your appreciation and celebrate your relationships with thoughtful notes and gifts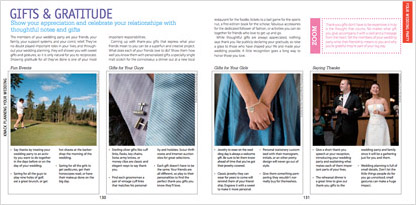 The members of your wedding party are your friends, your family, your support systems, and your comic relief. Theyve no doubt played important roles in your lives, and throughout your wedding planning, they will shower you with sweet gifts and gestures, so it is only natural for you to reciprocate. Showing gratitude for all theyve done is one of your most important responsibilities.
Coming up with thank-you gifts that express what your friends mean to you can be a superfun and creative project. What does each of your friends love to do? Show them how well you know them with personalized gifts: a specialty single malt scotch for the connoisseur, a dinner out at a new local restaurant for the foodie, tickets to a ball game for the sports nut, a first-edition book for the scholar, fabulous accessories for the dedicated follower of fashion, or activities you can do together for friends who love to get up and go.
While thoughtful gifts are always appreciated, nothing says thank you like publicly declaring your gratitude, so raise a glass to those who have shaped your life and made your wedding possible. A little recognition goes a long way to honor those you love.
Remember that thank-you gifts dont have to be expensive; it truly is the thought that counts. No matter what gift you give, accompany it with a card and a message from the heart. Tell the members of your wedding party what their friendship means to you and why youre grateful theyre part of your big day.
Fun Activities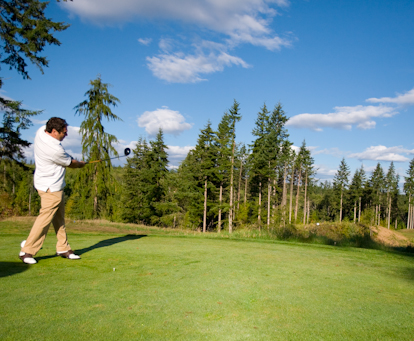 Say thanks by treating your wedding party to an activity you want to do together in the days before or on the day of your wedding.
Spring for all the guys to play nine holes of golf, eat a great brunch, or get hot shaves at the barber-shop the morning of the wedding.
Spring for all the girls to get pedicures, get their horoscopes read, or have their makeup done on the big day.
Gifts for Your Guys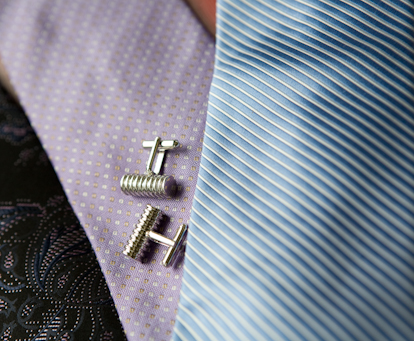 Sterling silver gifts like cuff links, flasks, key chains, Swiss army knives, or money clips are classic and elegant ways to say thank you.
Find each groomsman a pair of vintage cuff links that matches his personality and hobbies. Scour thrift stores and Internet auction sites for great selections.
Each gift doesnt have to be the same. Your friends are all different, so play to their personalities to find the perfect thank-you gifts you know theyll love.
Gifts for Your Girls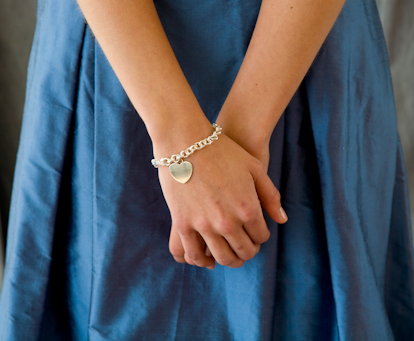 Jewelry to wear on the wedding day is always a welcome gift. Be sure to let them know ahead of time that youve got their jewelry covered.
Classic jewelry they can wear for years to come will remind them of your friendship. Engrave it with a sweet note to make it more personal.
Personal stationery customized with their monogram, initials, or another pretty design will never go out of style.
Give them a gift of pampering they wouldnt normally buy for themselves.
Saying Thanks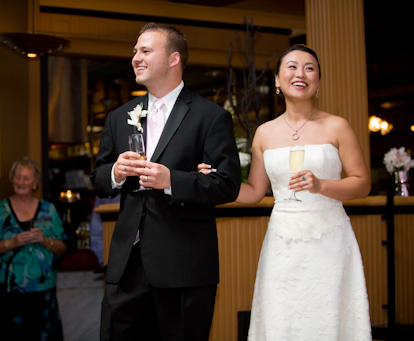 Give a short thank-you speech at your reception, introducing your wedding party and explaining what makes each of them an important part of your lives.
The rehearsal dinner is a great time to give out thank-you gifts to the wedding party and family since it will be a gathering just for you and them.
Wedding planning is full of small details. Dont let the little things people do for you go unnoticed; small gestures can make a huge impact.
(Excerpted from the book Planning Your Wedding: A Step-by-Step Guide to Creating Your Perfect Day. Real Wedding images by: 1 and 4- La Vie Photography, 2- Junebug Weddings, 3- One Thousand Words Photography)