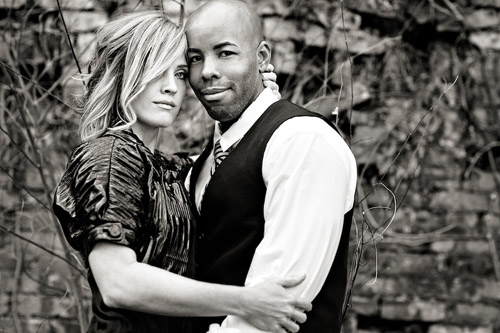 Being photographed as a couple isn't just for engagements and wedding days. Having photos taken throughout your marriage is a wonderful opportunity to celebrate and document your relationship as the years go by. This wedding anniversary photo shoot comes courtesy of LA-based photographer Jillian Bisinger, and the gorgeous couple is none other than the supremely talented Joy and David of Joy Marie Photography, both our dear friends and Junebug members.

Shot in Nashville to commemorate their 13th wedding anniversary (hooray!) it's easy to see how deeply in love Joy and David still are to this day. This duo is so cute together, and we love the style and high-fashion feeling they brought to this shoot. Can you believe these two have three growing boys?!

To see more fabulous images from Jillian Bisinger, be sure to check out her blog. And for a peek at some recent work of Joy Marie Photography, head over to Photobug right now to see last week's sexy boudoir shoot, and Cari and Jared's lovely Real Wedding featured today!
Joy and David, we congratulate you on 13 years together. You are a stunningly beautiful and insanely talented couple and we simply adore you!