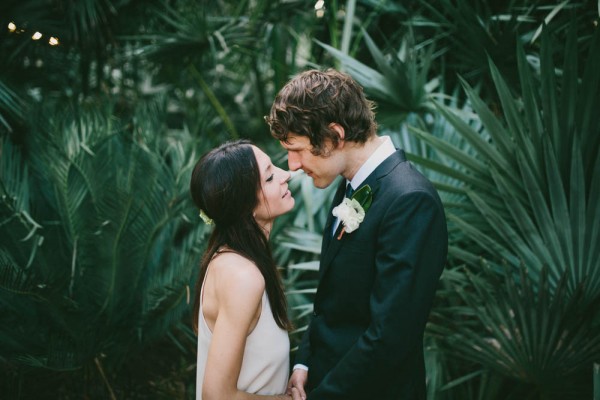 Minimalist, natural, and intimate are words that come to mind when describing Janeane and Adam's gorgeous Palm Beach wedding. The small celebration took place at Ann Norton Sculpture Gardens where the couple's closest friends and family gathered among the lush greenery and brick statues to hear Janeane and Adam exchange vows. Joshua Kane Photography so elegantly captured the ease and romance of the day, including all of the subtle details that made it so special.
The Couple:
Janeane and Adam
The Wedding:
Ann Norton Sculpture Gardens, Palm Beach, Florida
The Inspiration:
We wanted things very simple, very anti-wedding, and to be focused on what was actually happening that day. We didn't want the day to be about dresses or decorations- we wanted it to be beautiful, but also laid back and enjoyable. It was easy to just let the nature around us speak for that — the tropical foliage and flowers, the blue sky and warm air. It was more about being with our families and closest friends, and feeling love and support from them and each other.
Both Adam and I share a similar aesthetic — less can most of the time be more. We had a few elements that we worked with: a print of the galaxy from a book printed in the 1880s, my favorite flowers (Gardenia, Magnolia) and a color theme that included a Peachy-pink, copper, creamy white, dark green, and mint. These colors were spread across the wedding in small ways. My dress was minimalist, off-white, and beautifully made. The bridesmaids wore minty blue lace dresses. The invitations were in copper and peach. The bridal bouquet featured a large Magnolia with dark verdant leaves.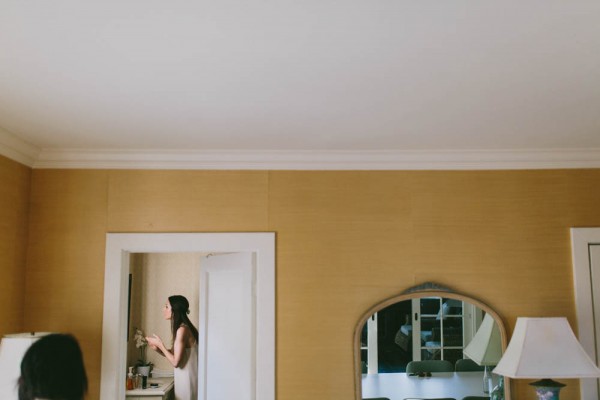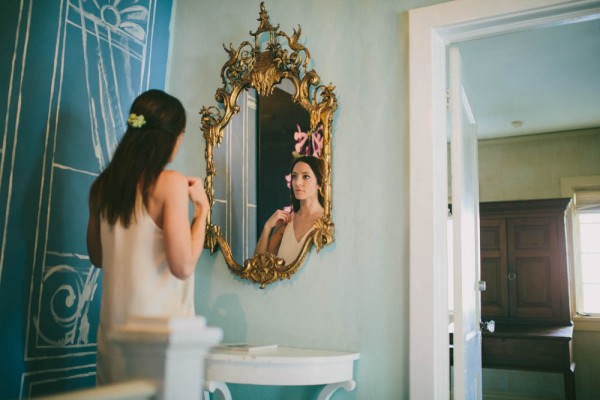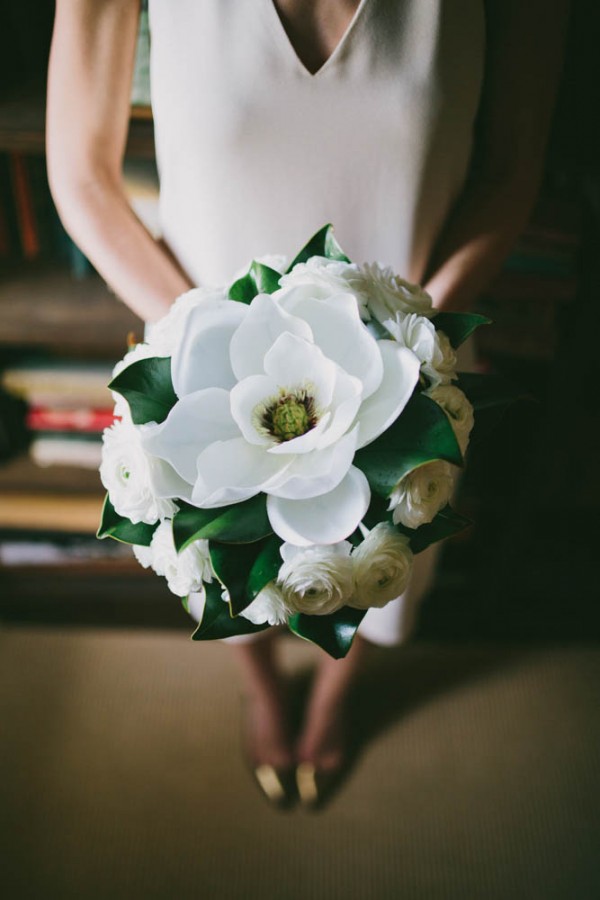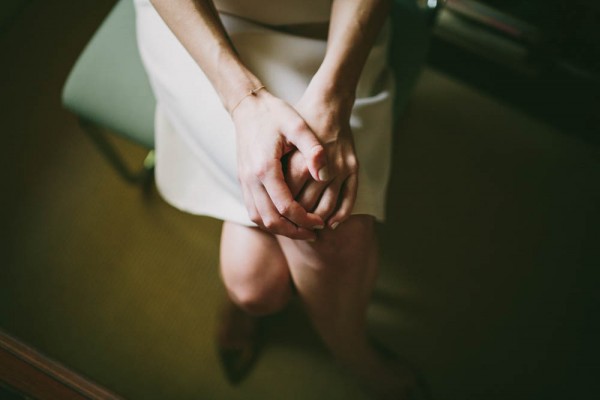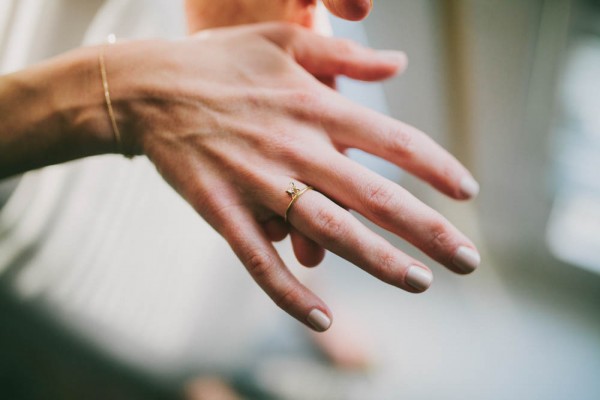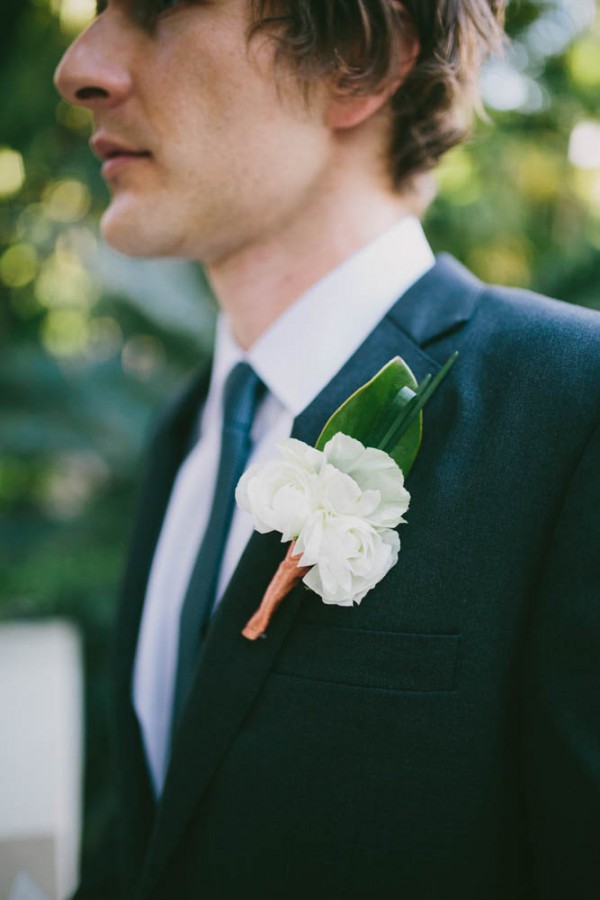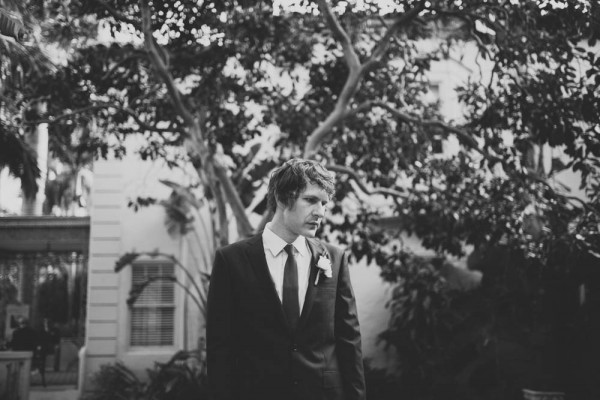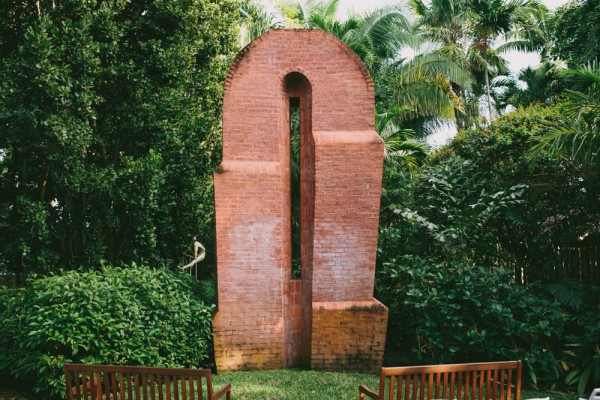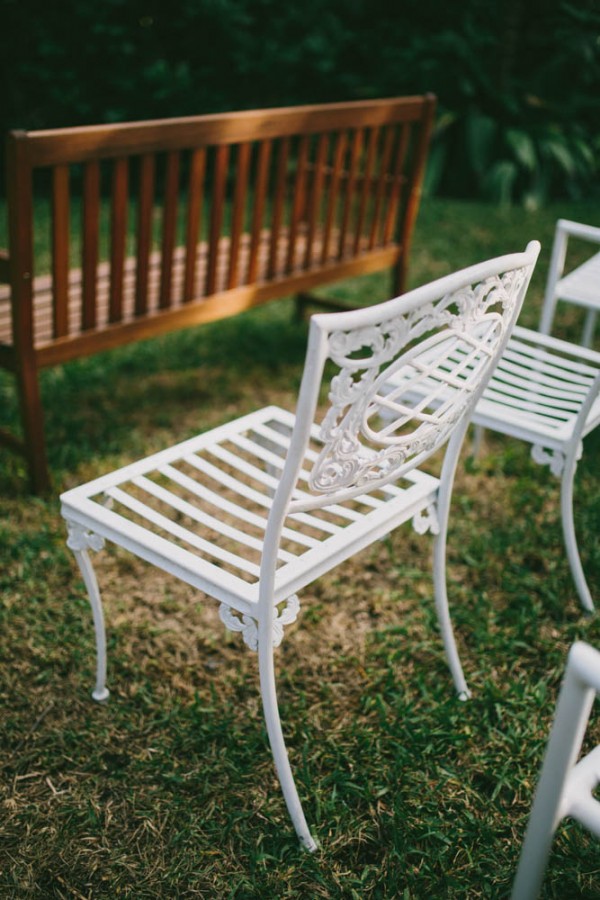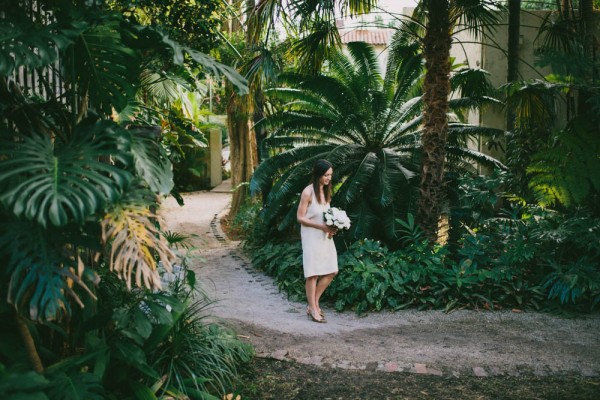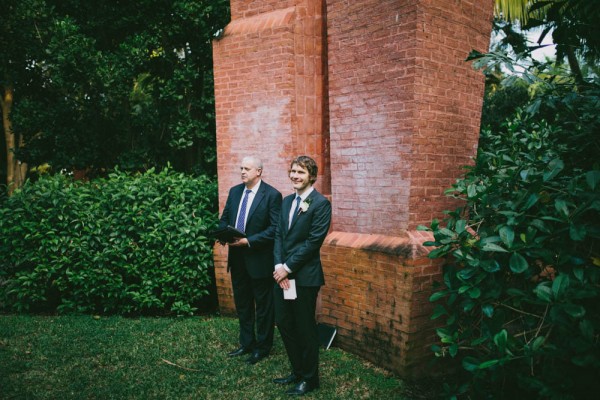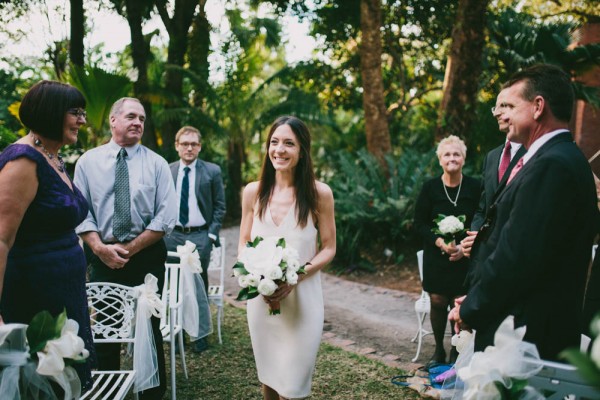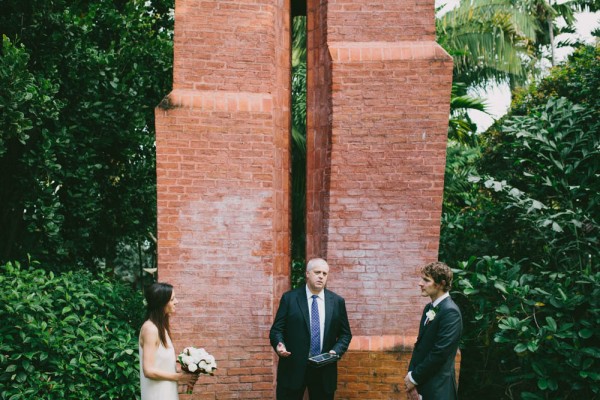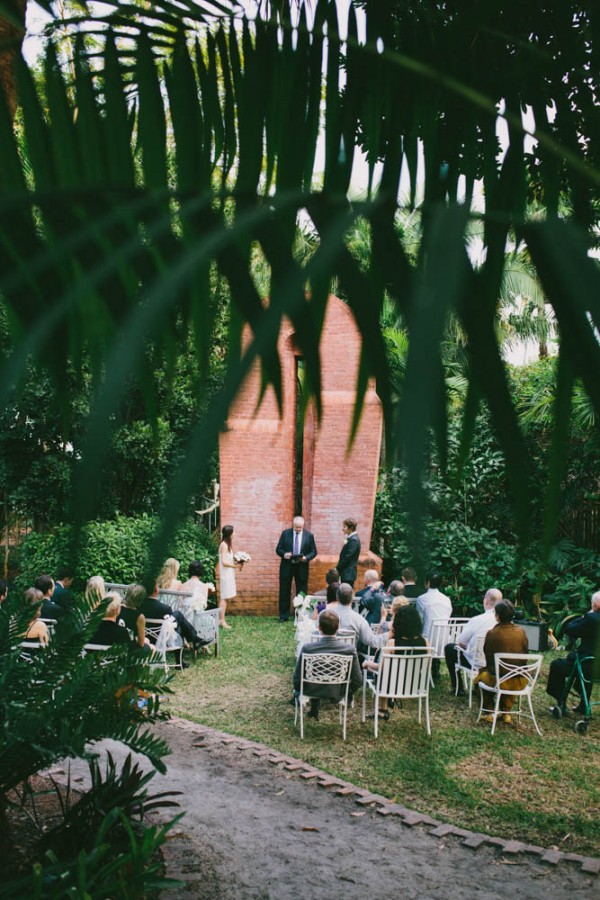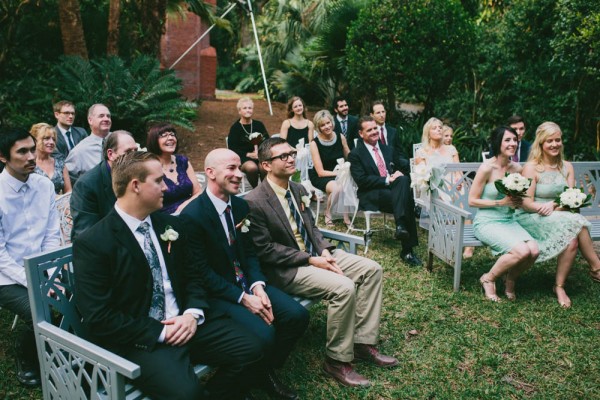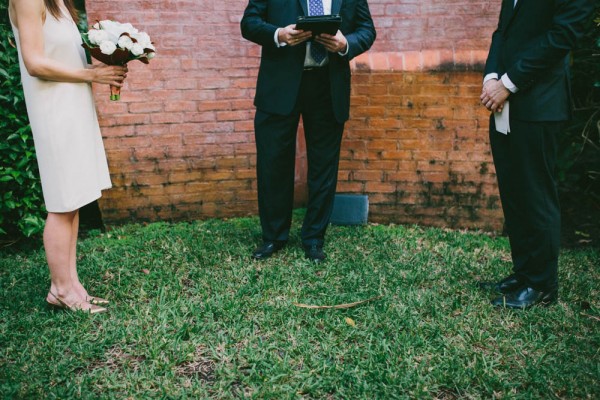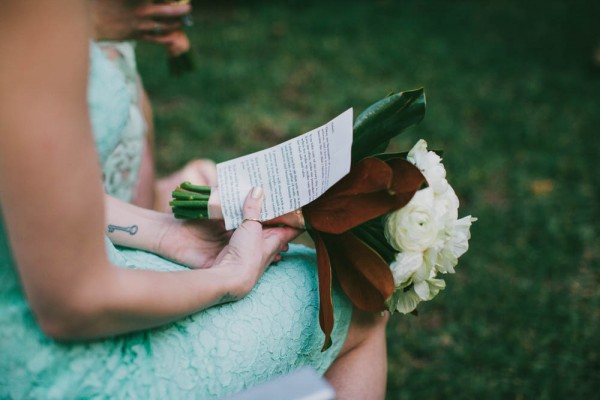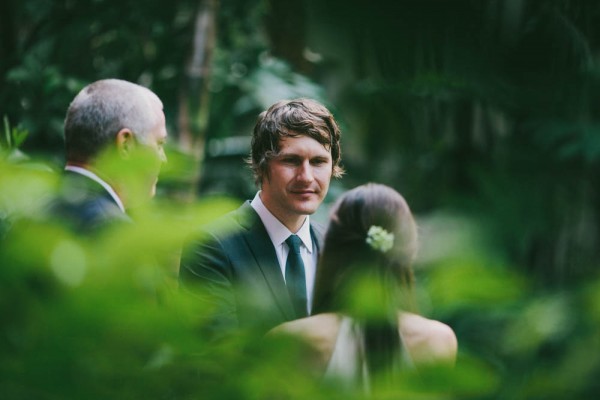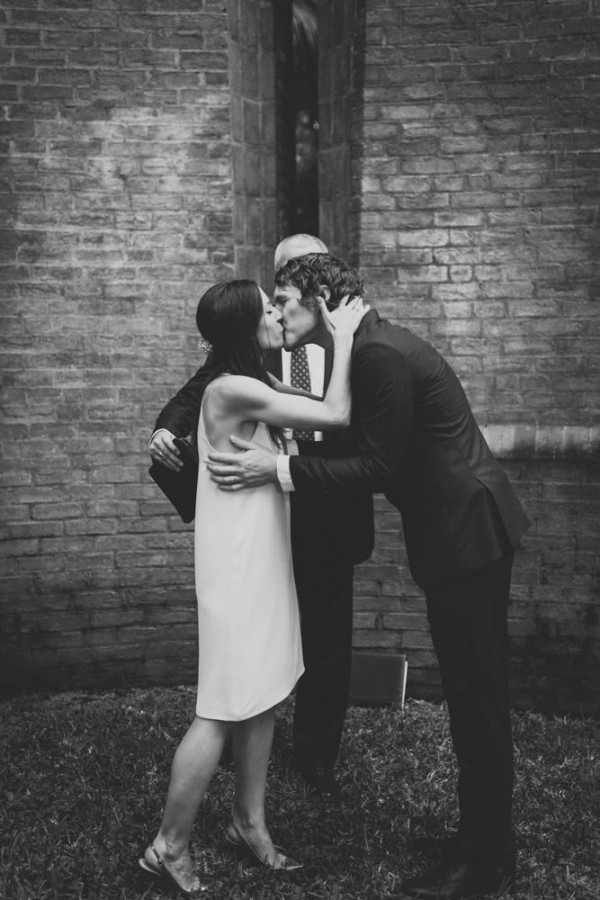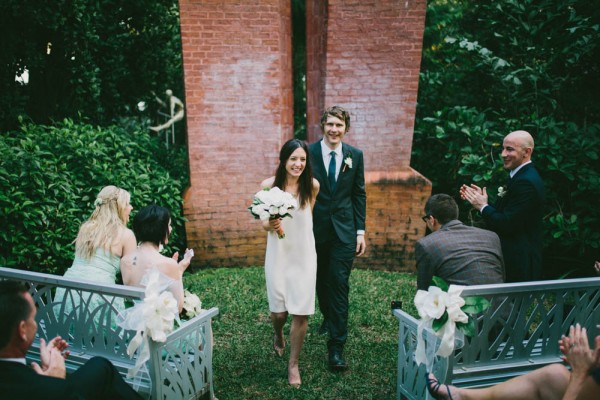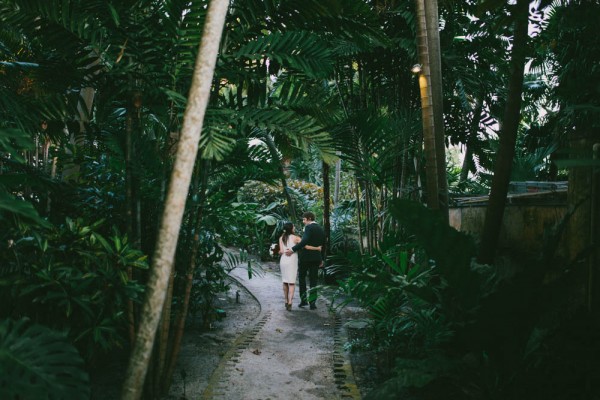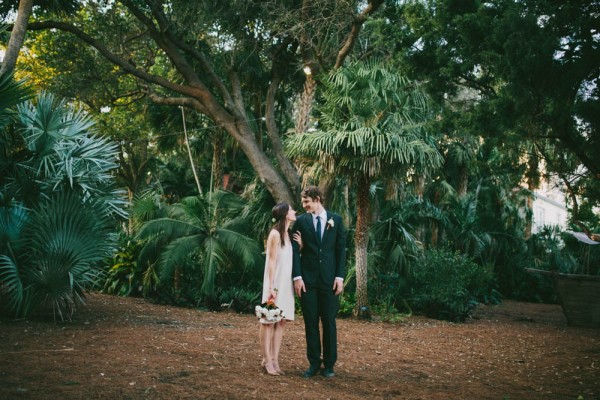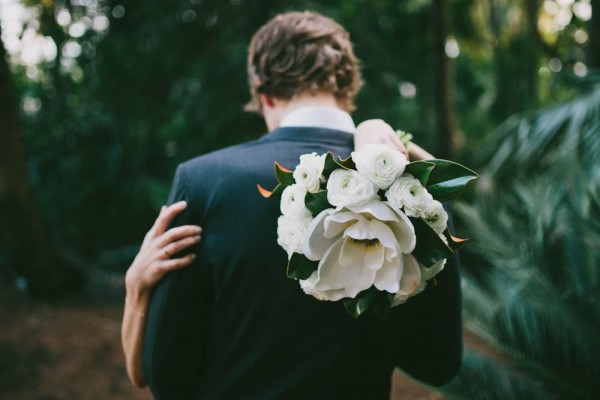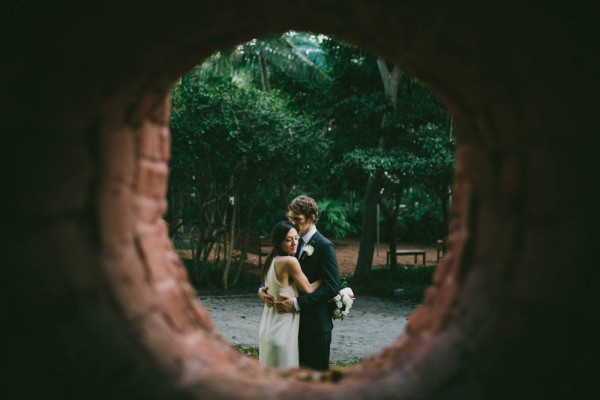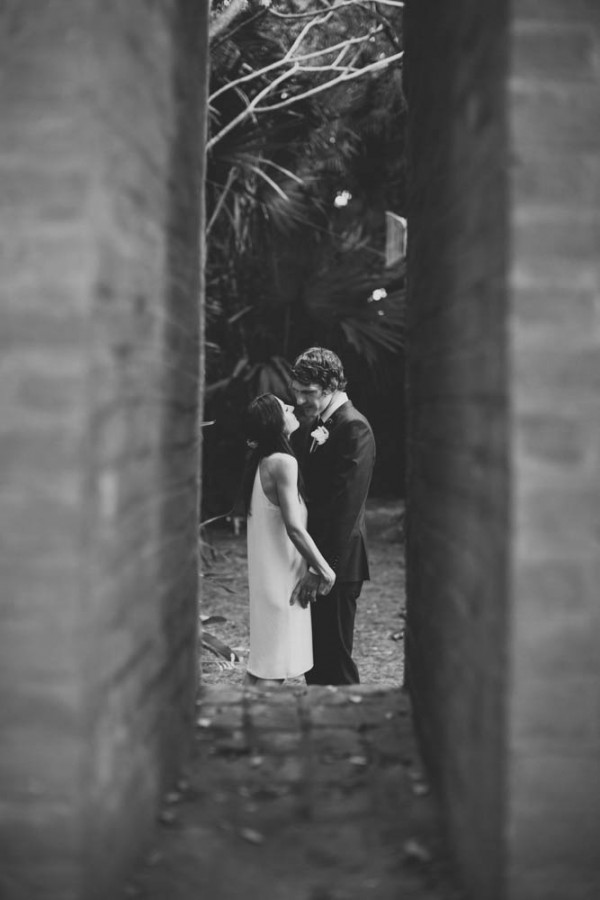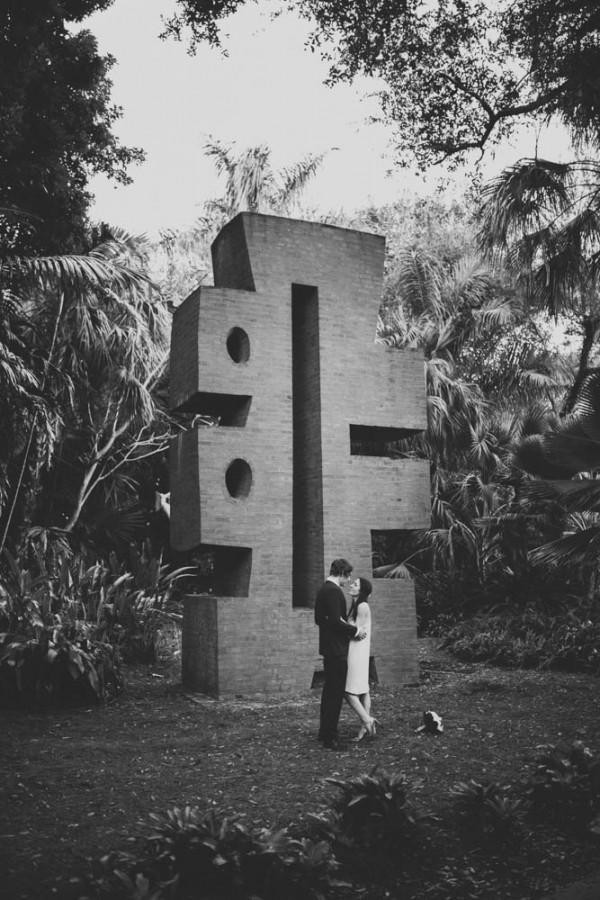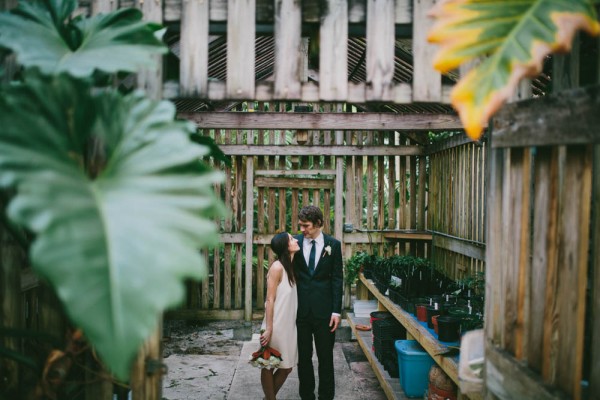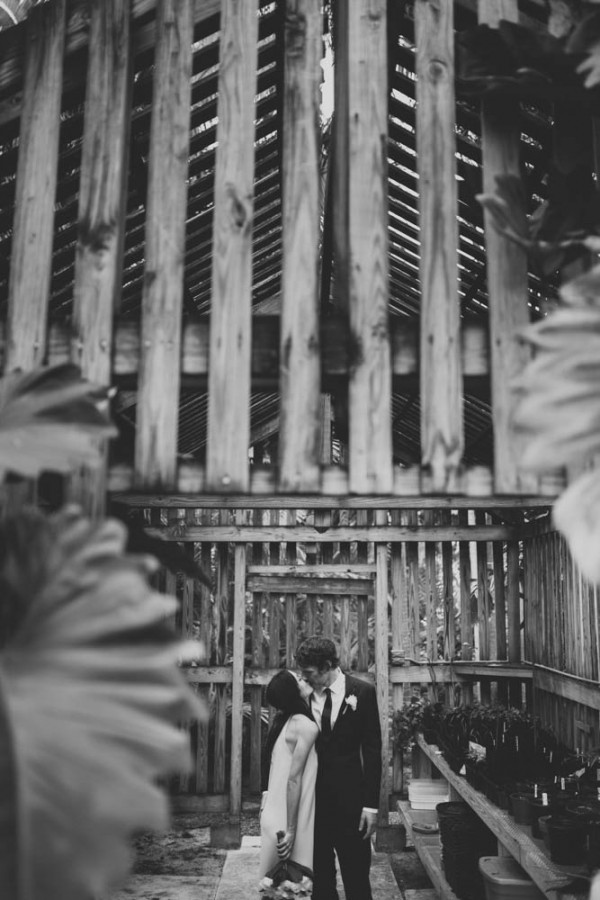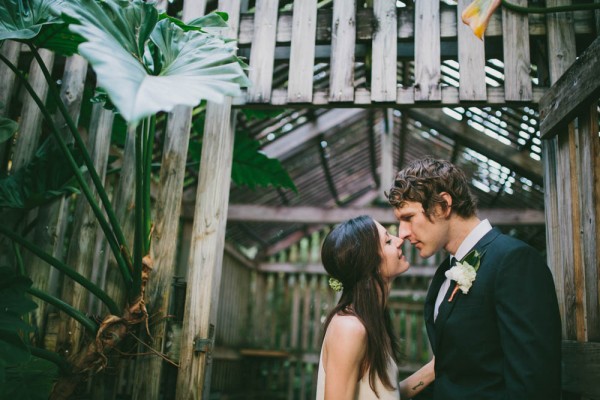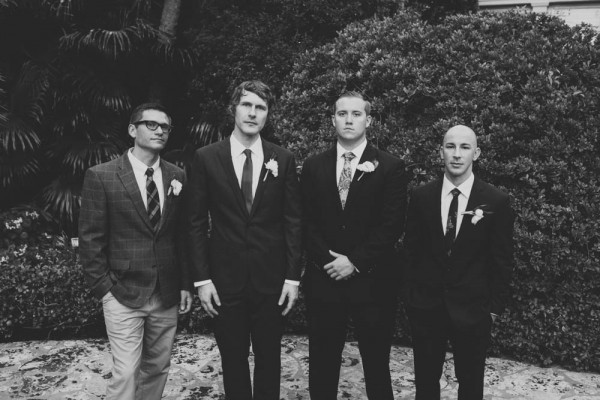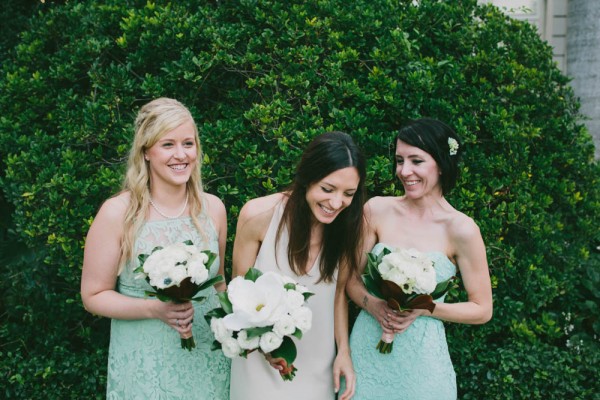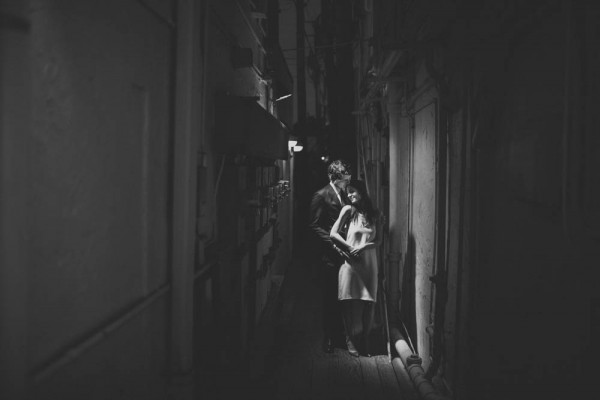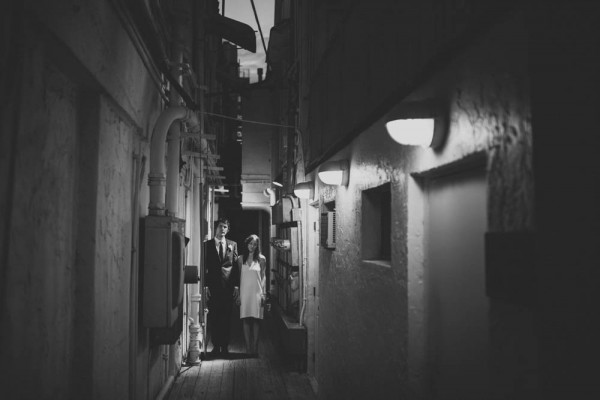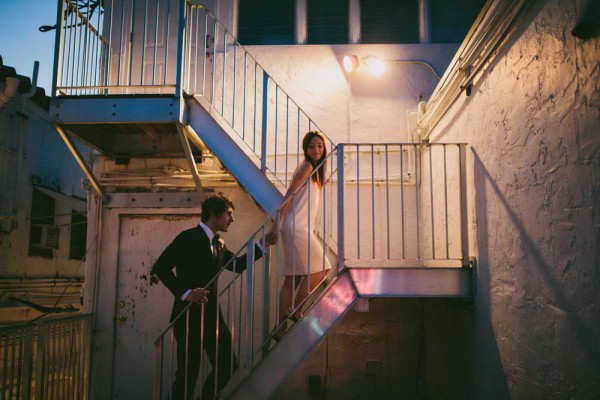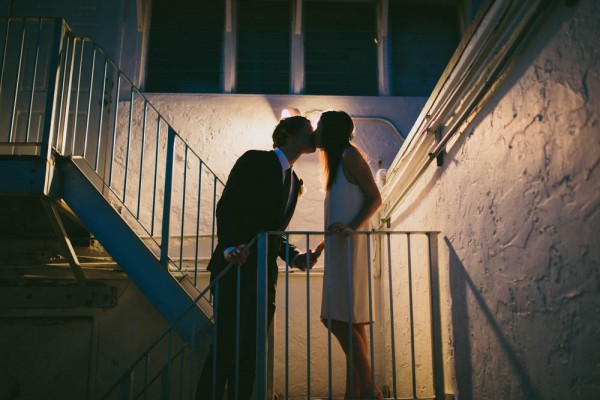 The Moments:
Our favorite moment (other than being pronounced man and wife!), was at the end of the reception, when we told our families that we were expecting a baby. We had found out the night before we flew down to Florida, and decided to wait to tell everyone so that we could all enjoy the wedding for the wedding, and then celebrate the news together. It was very hard to keep a secret for those few days, however! Everybody in the room was so happy, and we spent a long time getting and giving hugs!
The Couple Recommends:
Joshua Kane was a truly amazing wedding photographer – it was the perfect balance of having a good eye, getting a shot that he knew he wanted, and also standing back and letting the day happen naturally. He is incredibly talented and cool. The photography didn't feel contrived or the images posed… he was able to weave together the story of the day through images.
The Wedding Team:
Photography – Joshua Kane Photography
Venue – Ann Norton Sculpture Gardens
Reception Venue – Renato's Palm Beach
Floral Design – Belden's Florist
Catering – Renato's Palm Beach
Cake – Sweet Tiers
Live Music – The Jameses
Hair Styling – Christa McSpadden
Wedding Dress – The Row
Bridal Accessories – Yayoi Forest
Bridesmaids' Apparel – Nanette Lapore
Groom's Apparel – J.Crew
Rings – Mociun, Catbird
Thanks to Joshua Kane Photography for sharing Janeane and Adam's beautifully natural Palm Beach wedding. For more intimate wedding inspiration, check out Monika and Artūras' natural and rustic wedding in Lithuania.