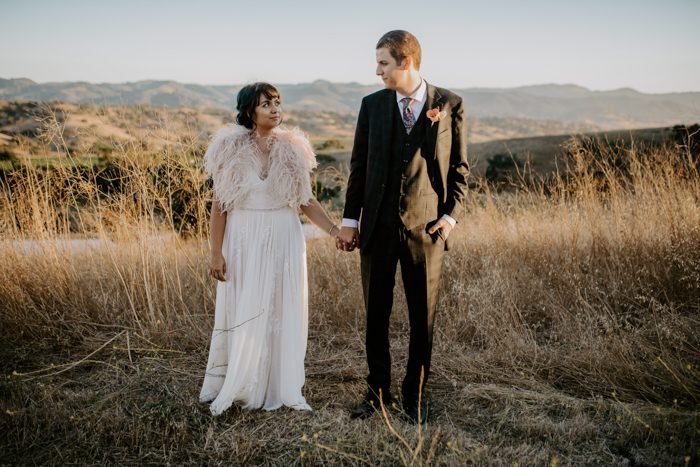 Sarah and Hunter's Dovecote Ranch wedding was bursting with color, personality, and just a little bit of Harry Potter fan-dom! We love how Sarah put her heart and soul into her DIY wedding by learning calligraphy, hand tying blue cloth napkins, and creating each wax-sealed seating card. For the non-DIY planning, the couple hired Desert Child Events to help them pull off their vision, including a ceremony that was anything but ordinary, featuring their "best-dog," Whiskey, a mixture of Scottish and Filipino traditions, and sentimental words from I Do Santa Barbara. For the reception, the bride and groom snuck away for wardrobe changes—Hunter into his "party tie" and Sarah looking oh-so-glamourous in a fabulous BHLDN dress and shawl. We can't wait for you to see how Nicole Henshaw captured every detail, including multi-colored glassware, jewel-toned rentals, and two vintage truck beds that housed the live band for the evening!
The Couple:
Sarah & Hunter
The Wedding:
Dovecote Ranch, Los Alamos, California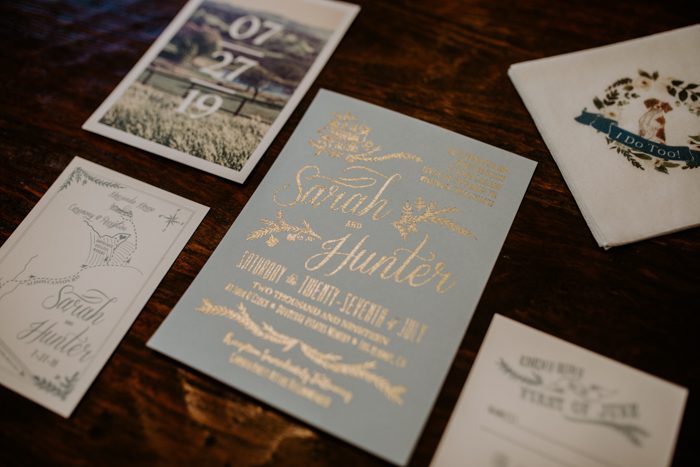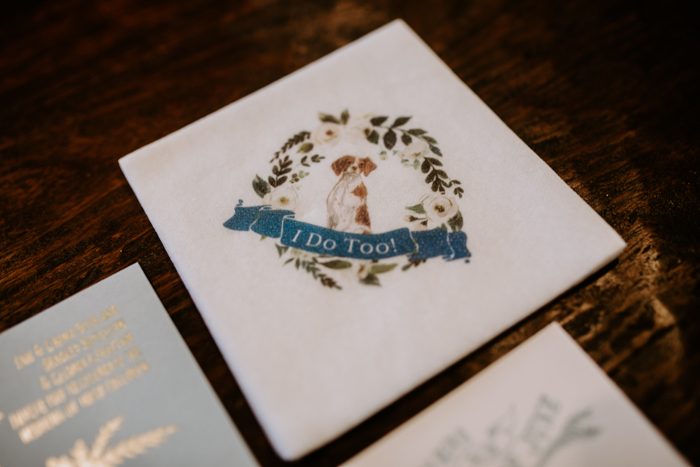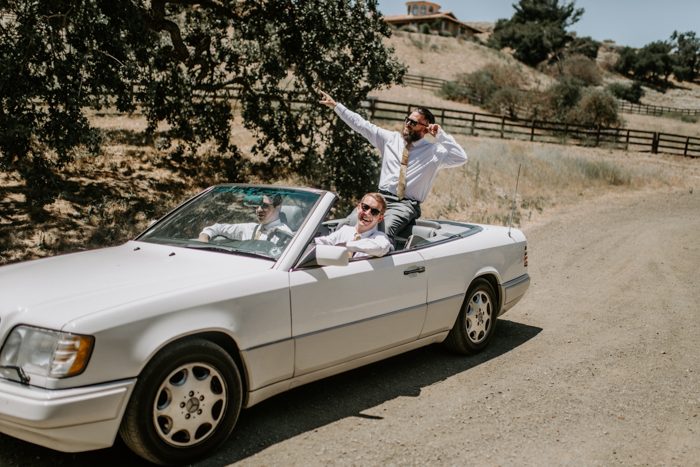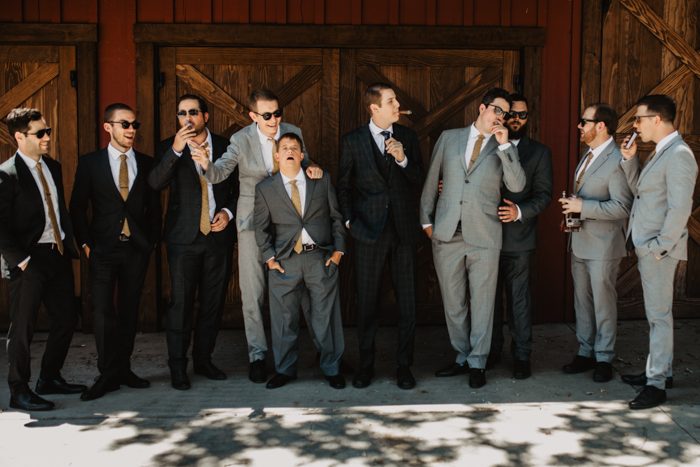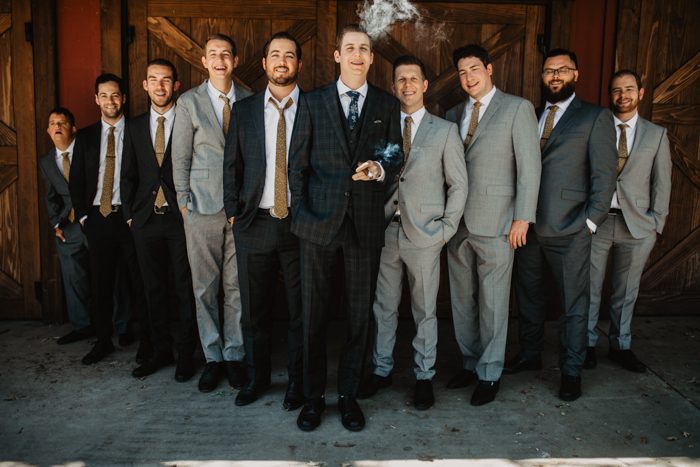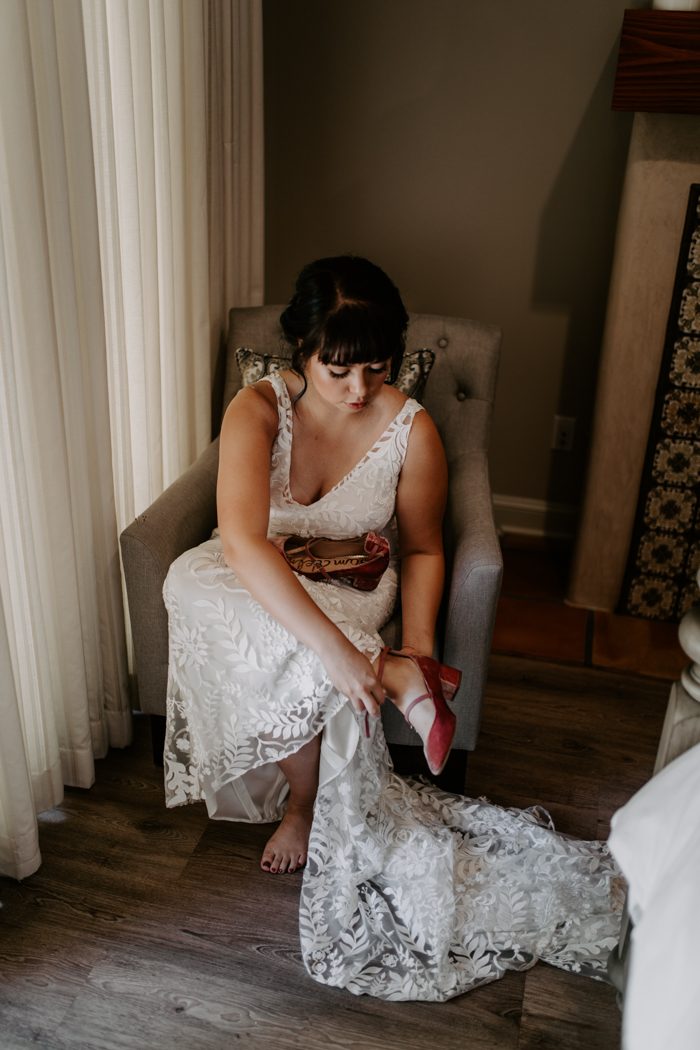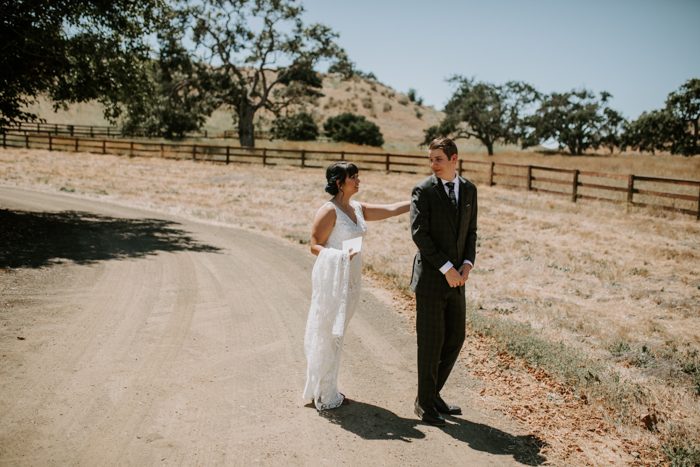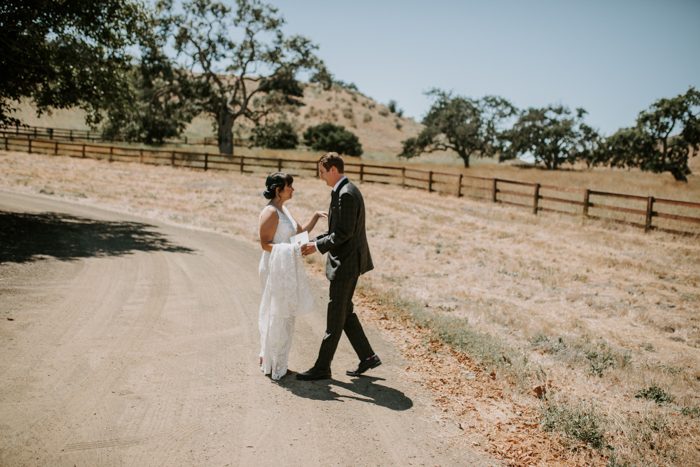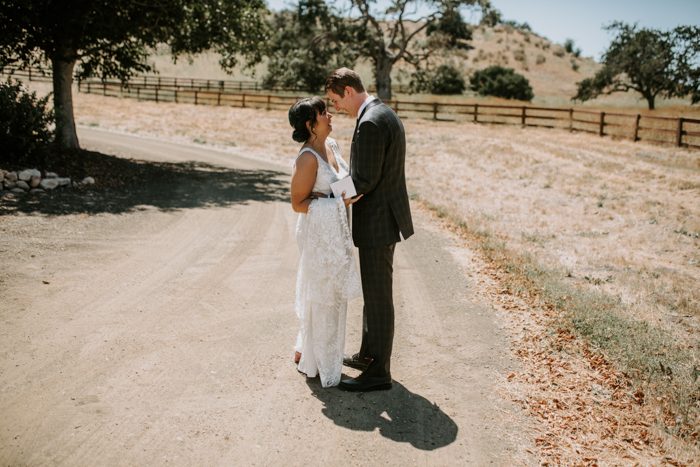 We decided to exchange our personal vows during our first look and that just made the whole day start off so magically. It was nice to say share our words one on one and have our own moment before continuing on with all the day's events. It also took off the pressure of having to read our personal promises in front of everyone and it gave me the opportunity to be more spontaneous! As a huge Bachelor Nation fan, I had my Maid of Honor bring out a final rose for me to present to Hunter like in the Bachelorette. Spoiler: He accepted the rose!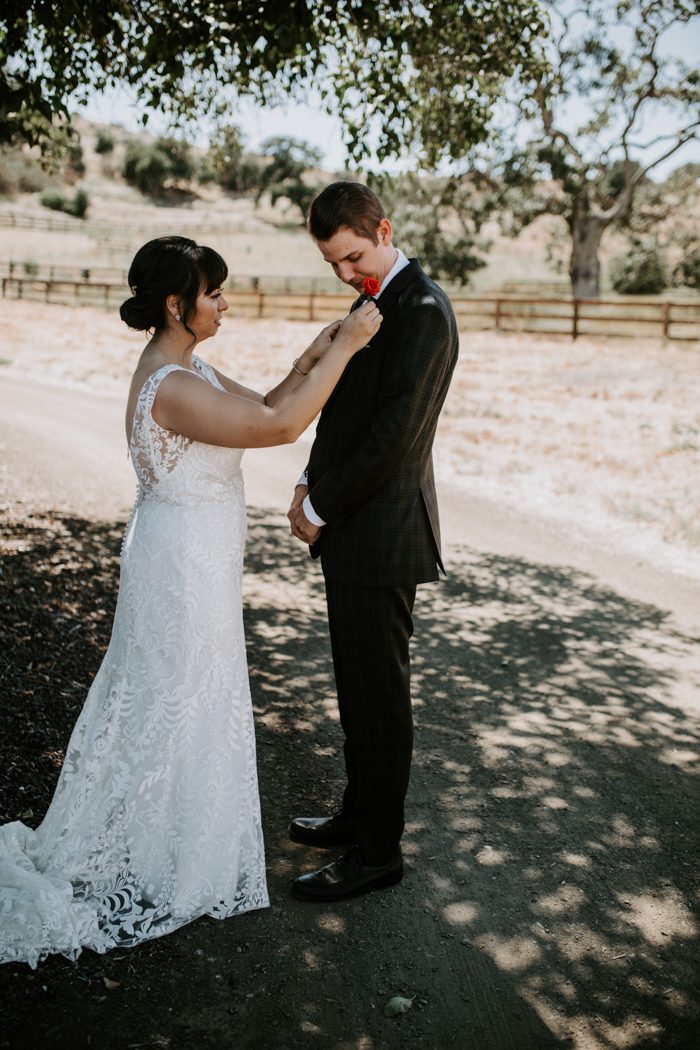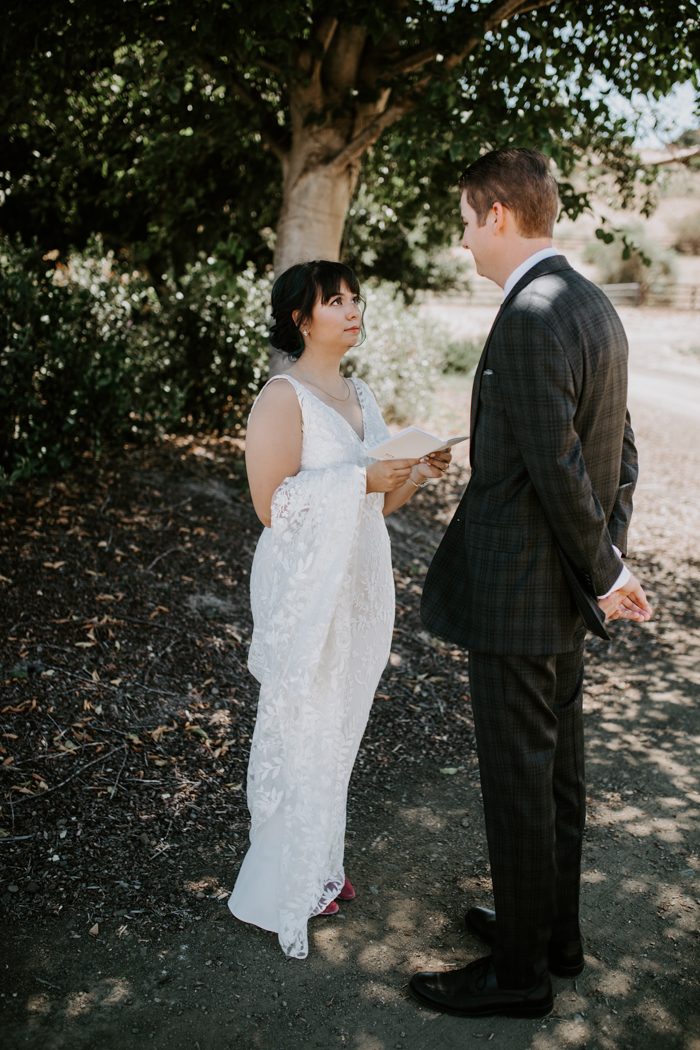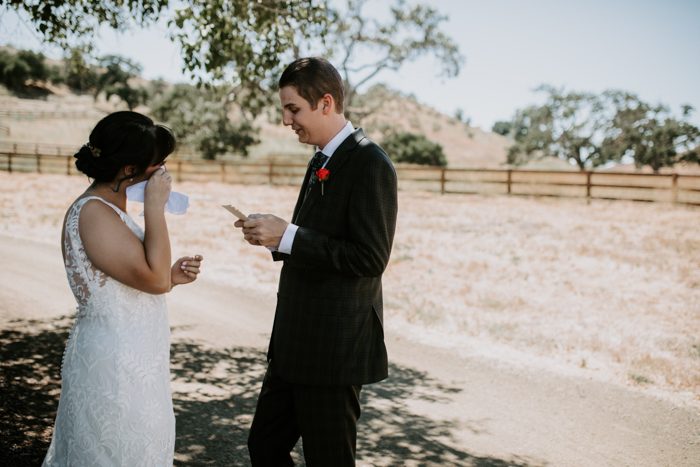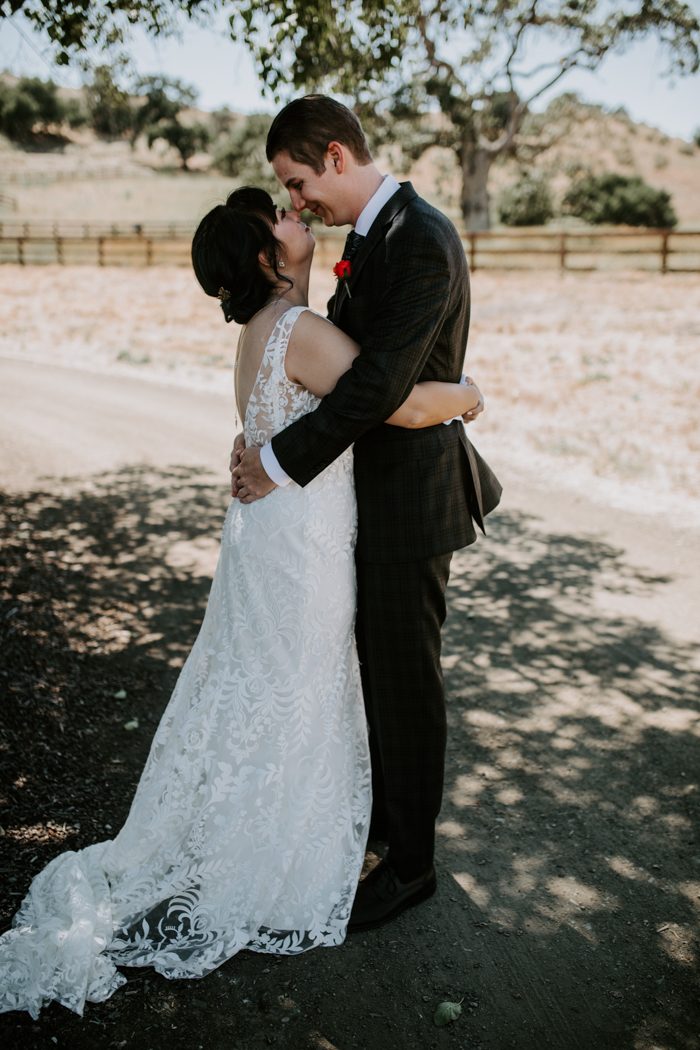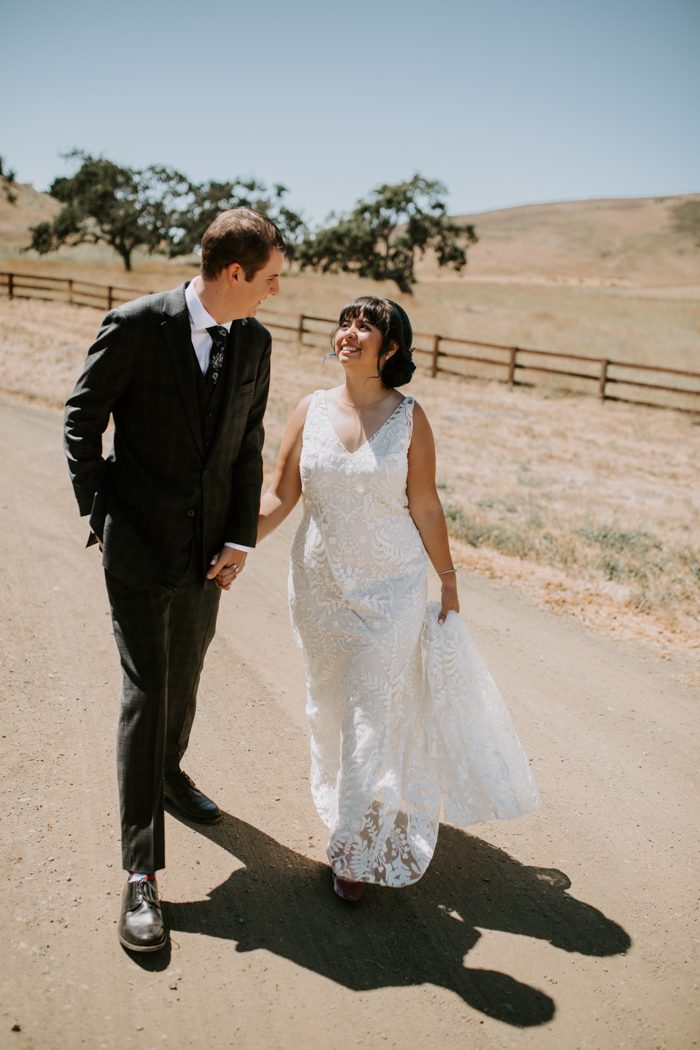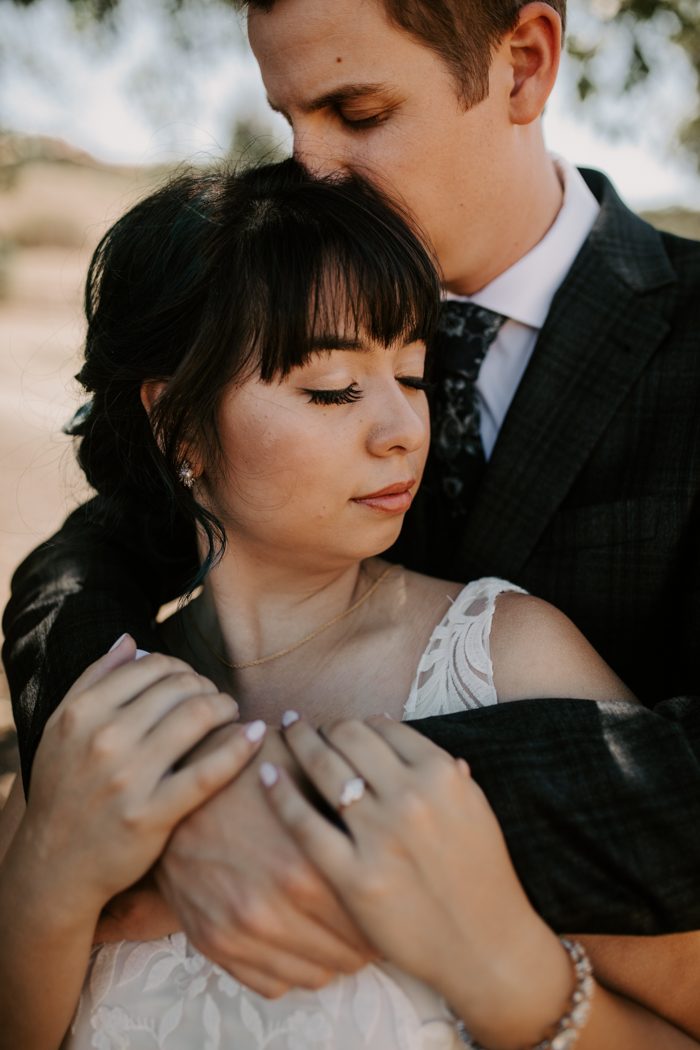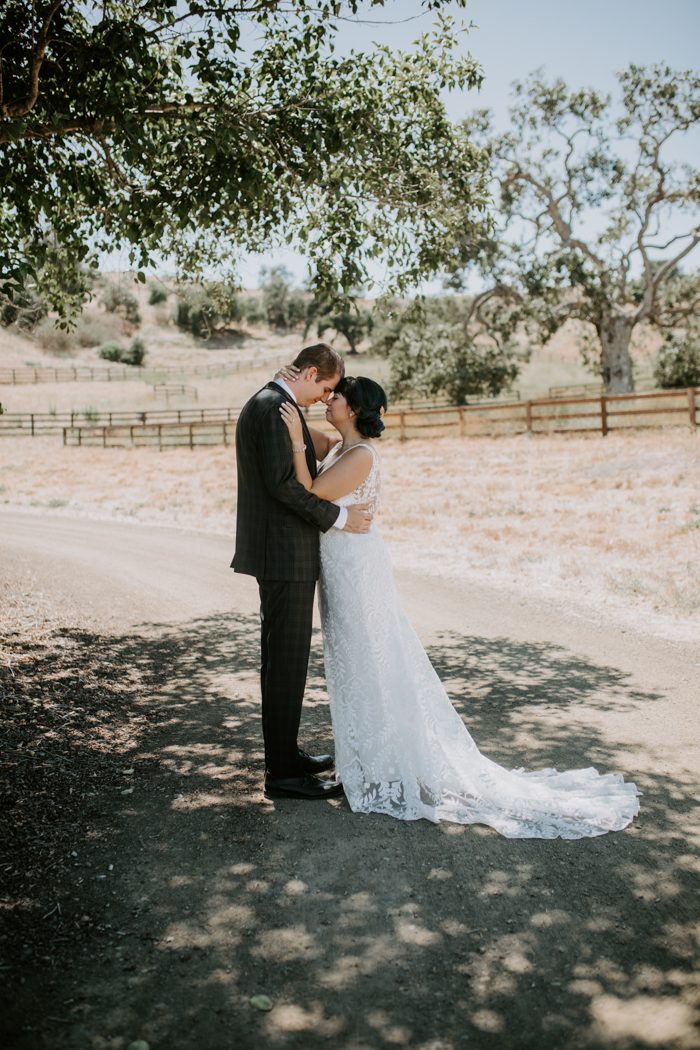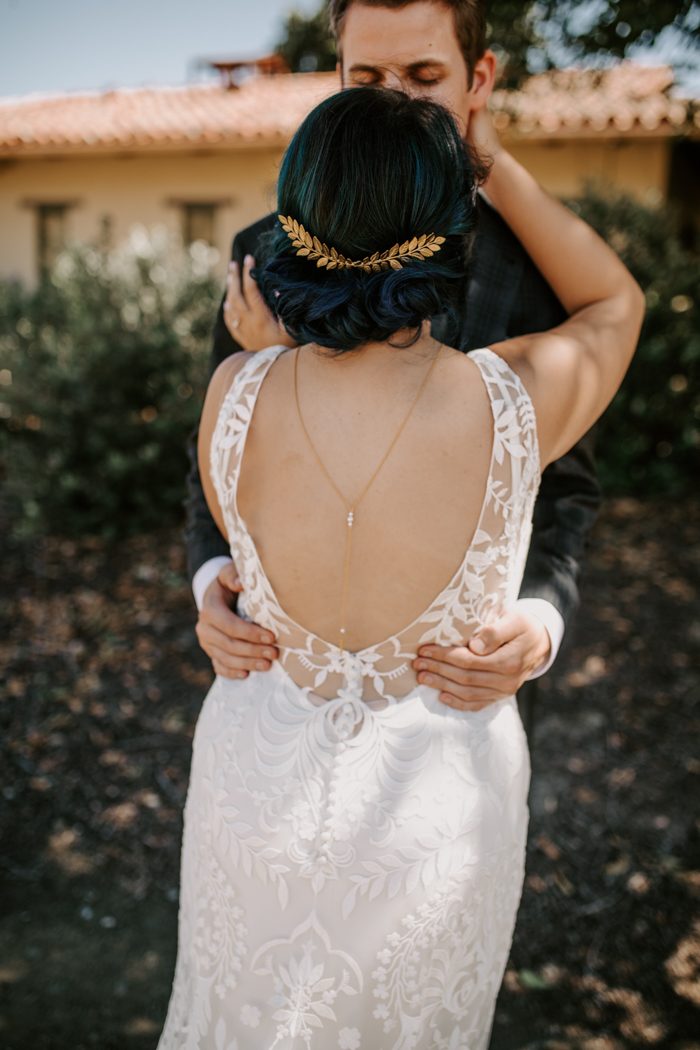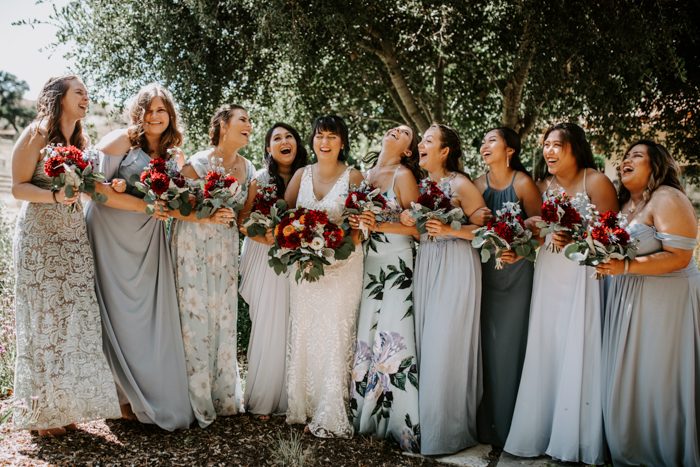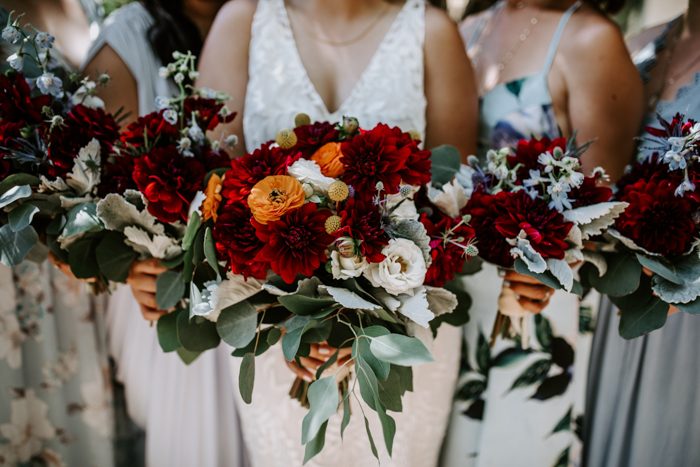 We fell in love with Dovecote as soon as we drove up to it. One of the owners, Tamara, drove us around the property in an ATV and the scope of it's beauty was astounding. It felt breathtaking, yet familiar and welcoming. It felt like it could be someone's backyard wedding – or as Hunter would remind me -if your backyard was a gorgeous winery. Dovecote also has two rental properties, the larger of which served as a rehearsal dinner and day after brunch venue and the smaller as a bridal suite. It was wonderful to be able to have the whole weekend come together on the property.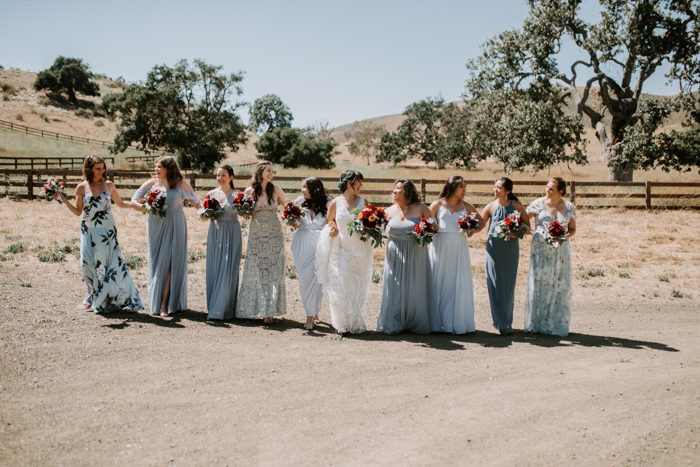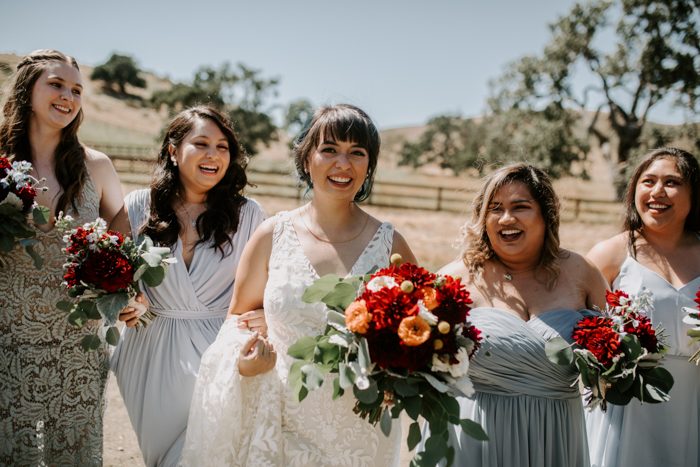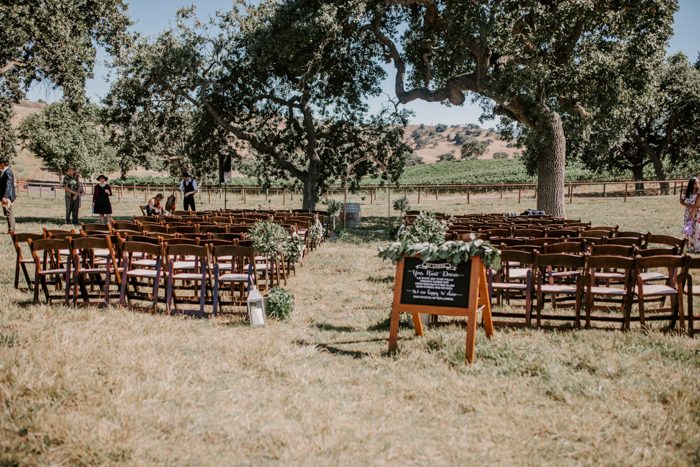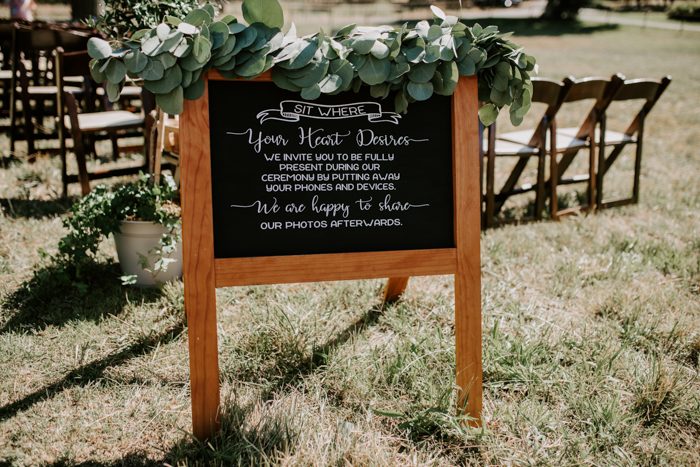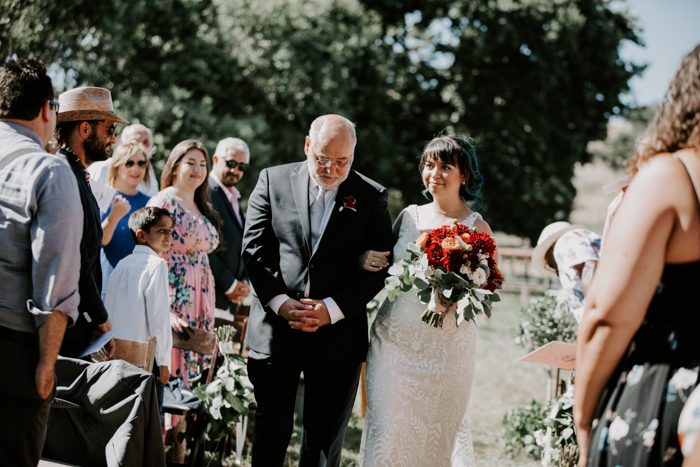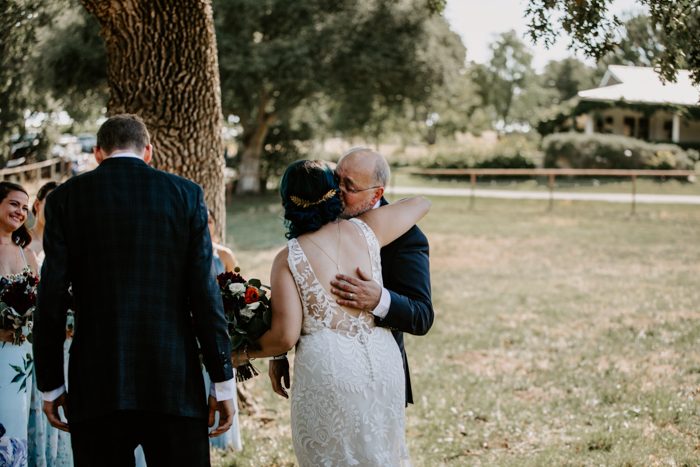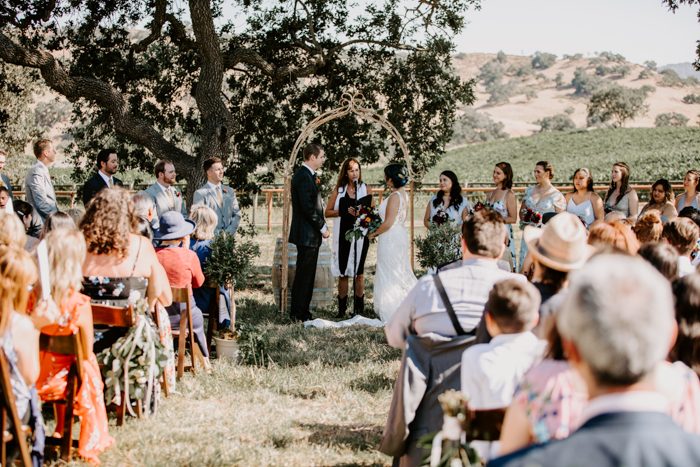 Our officiant, Barbra, made our ceremony so personal and tailored to us as a couple. I was worried at one point that it wouldn't feel as personal, because we were exchanging our personal vows at our first look, but the ceremony still conveyed so much of our words and feelings. Leading up to the wedding we did pre-marital counseling sessions with her that she offers along with officiating. Those sessions really gave her a chance to see us one on one and how our relationship built. She asked us to each write her separately about each other and hearing those pieces during the ceremony were so moving. She also incorporated the Filipino tradition of having wedding sponsors into our ceremony. Normally that is part of a Catholic Church ceremony, but we were able to have some close family and friends serve as candle, cord, and veil sponsors which was so meaningful to us.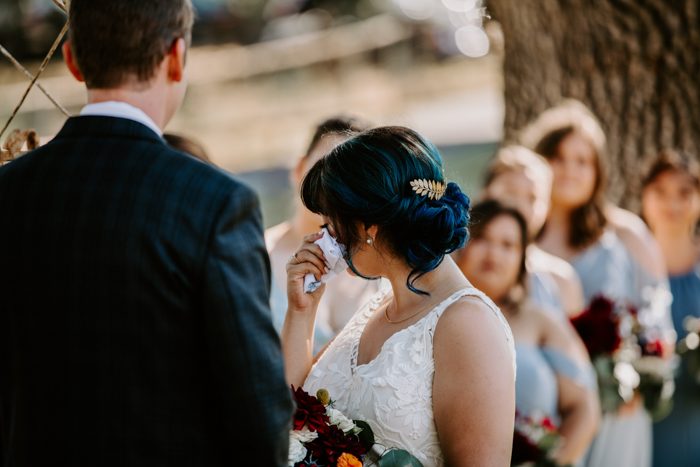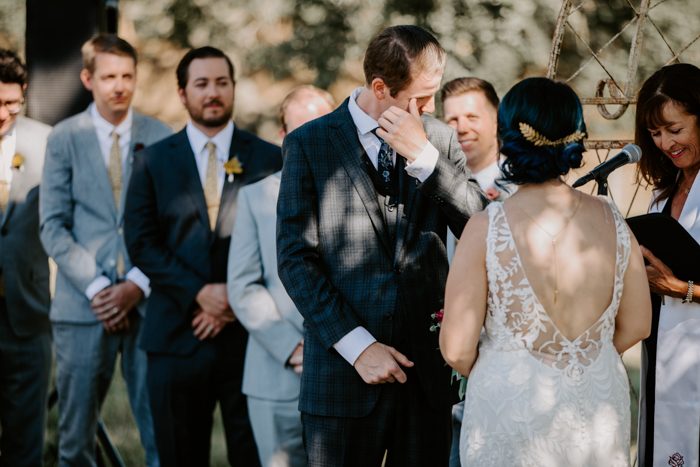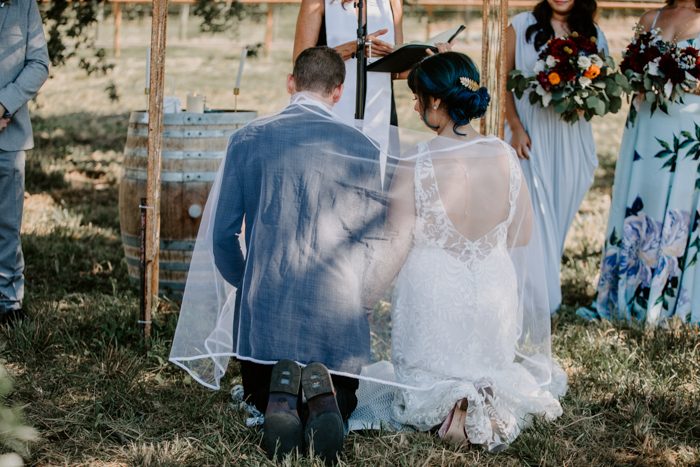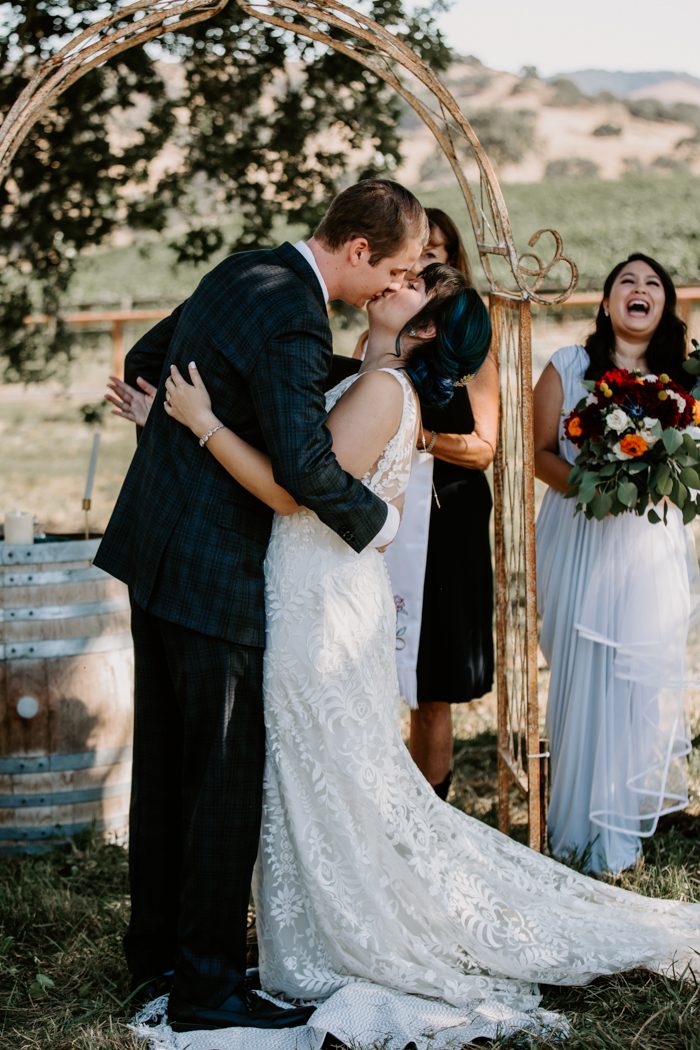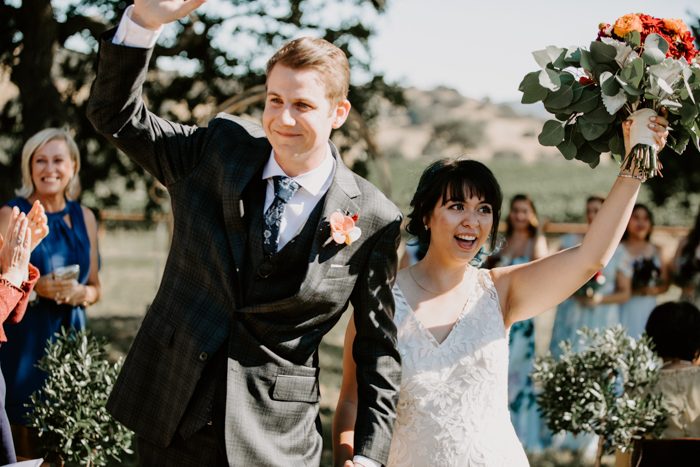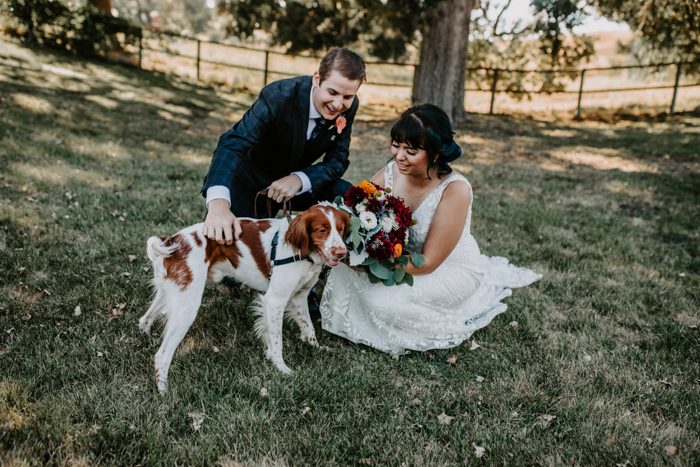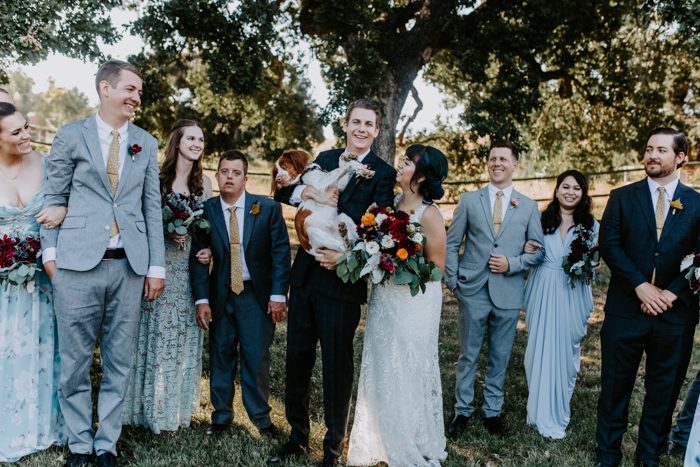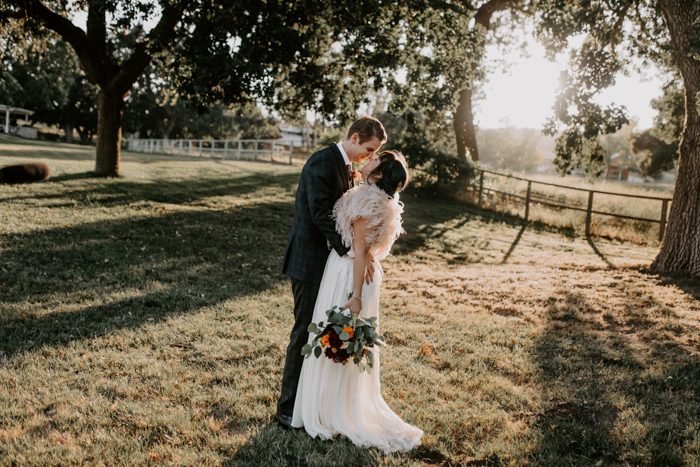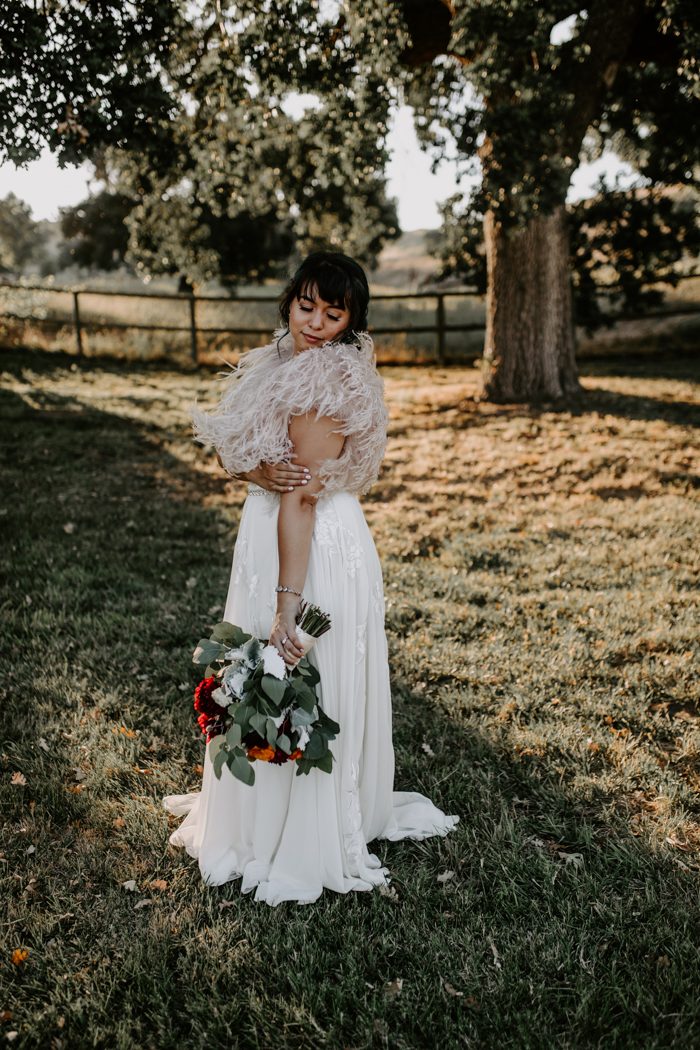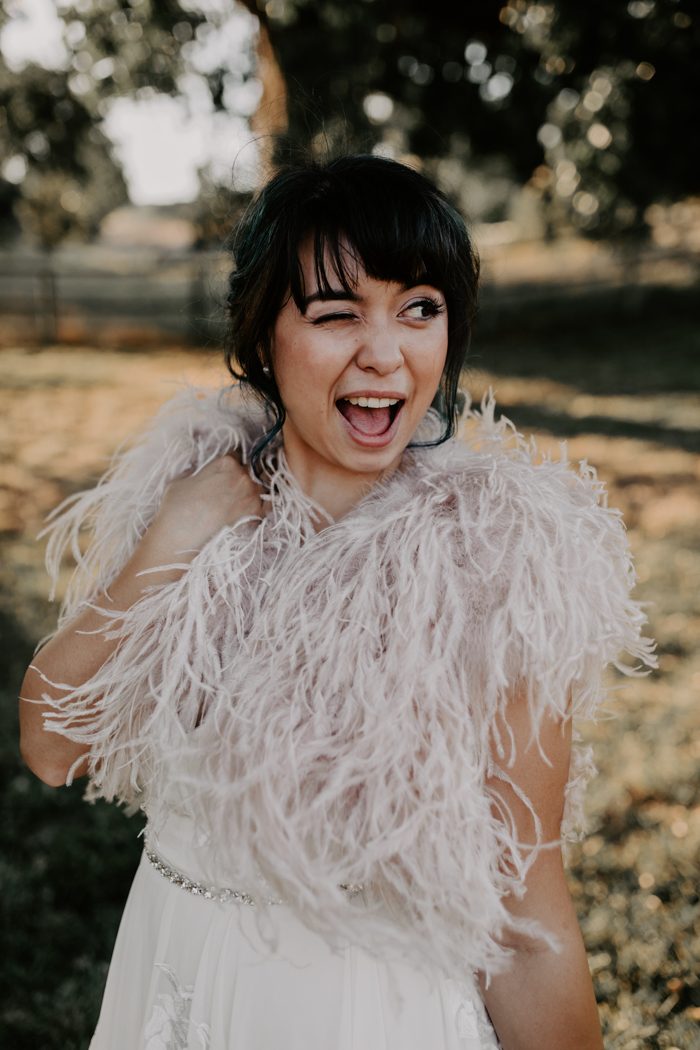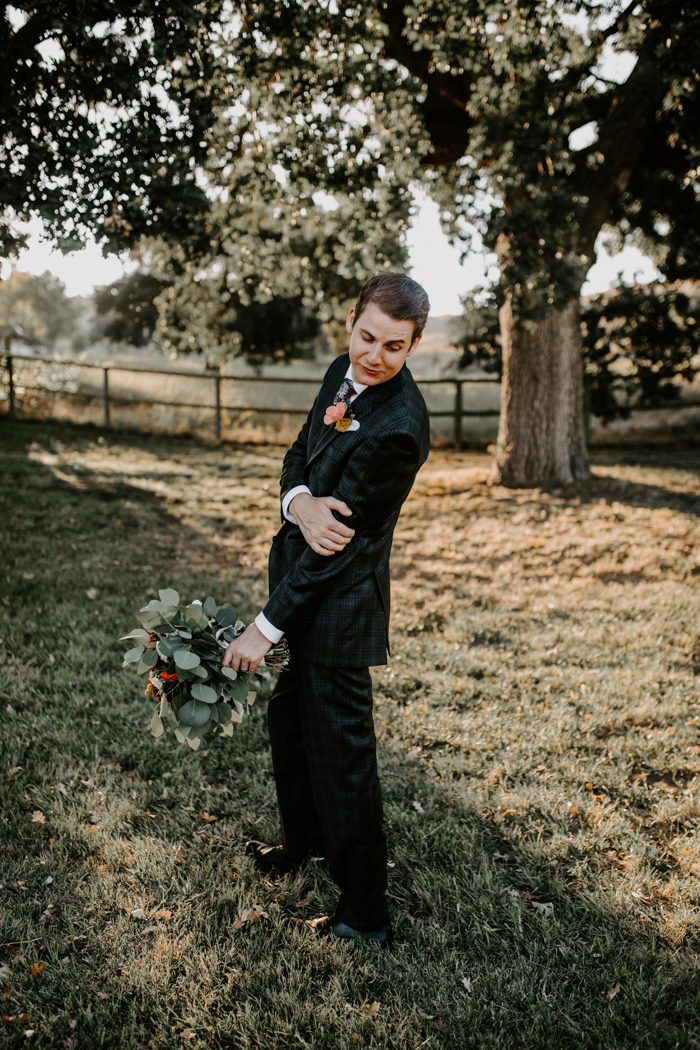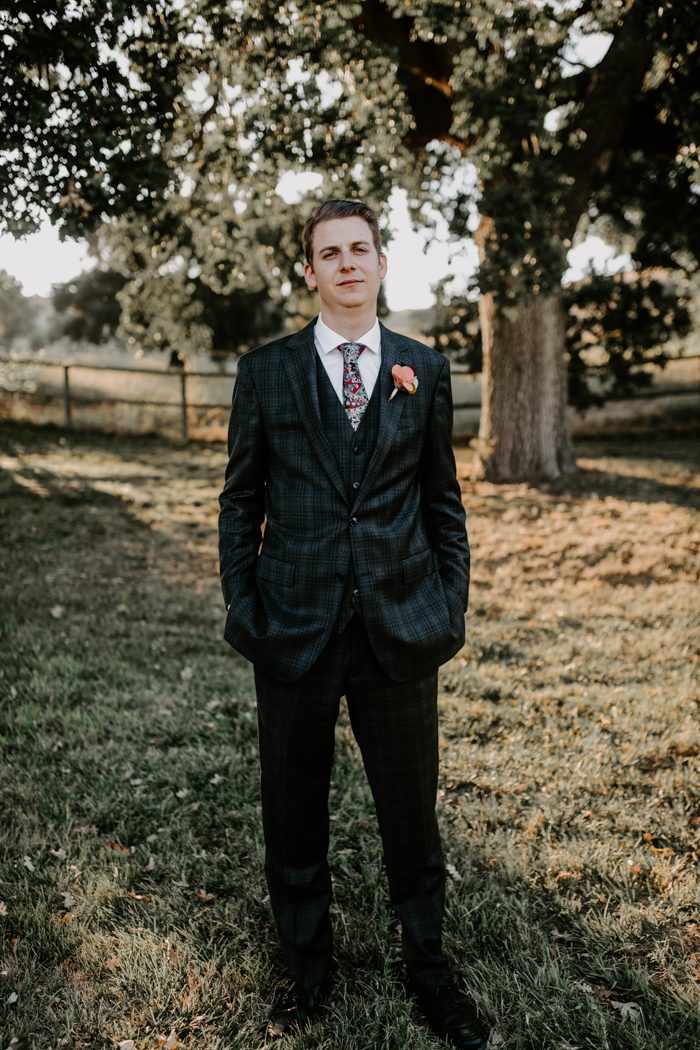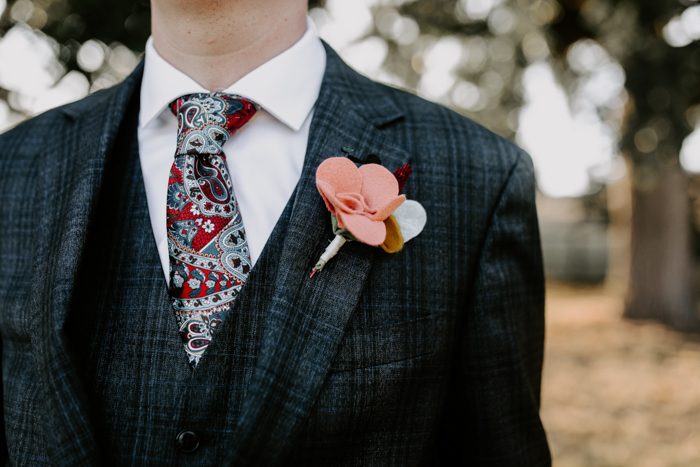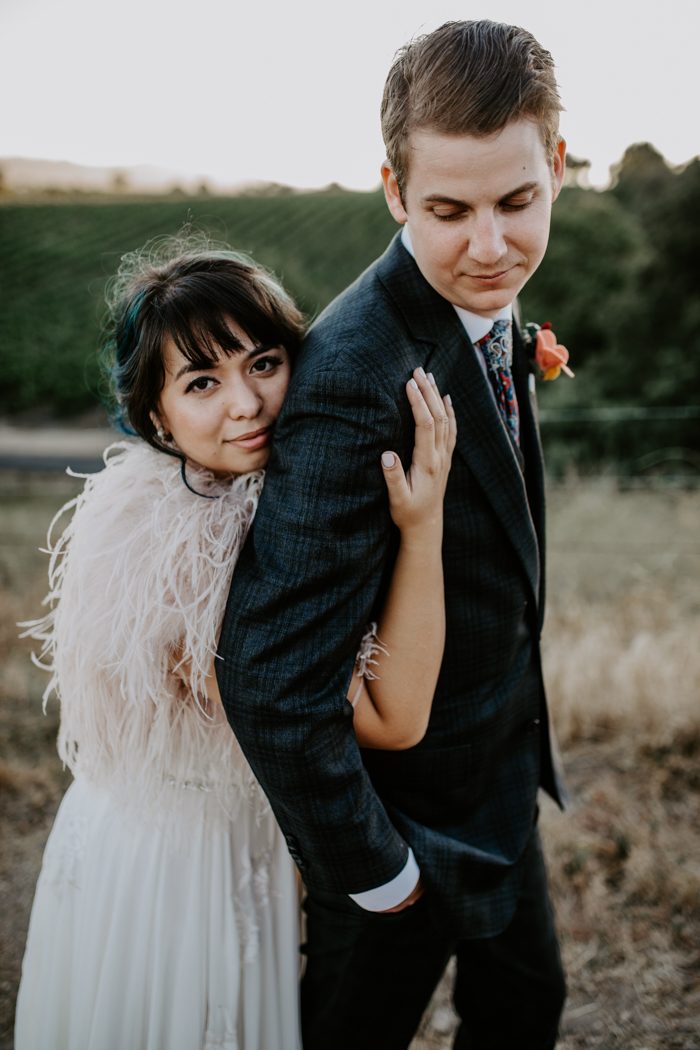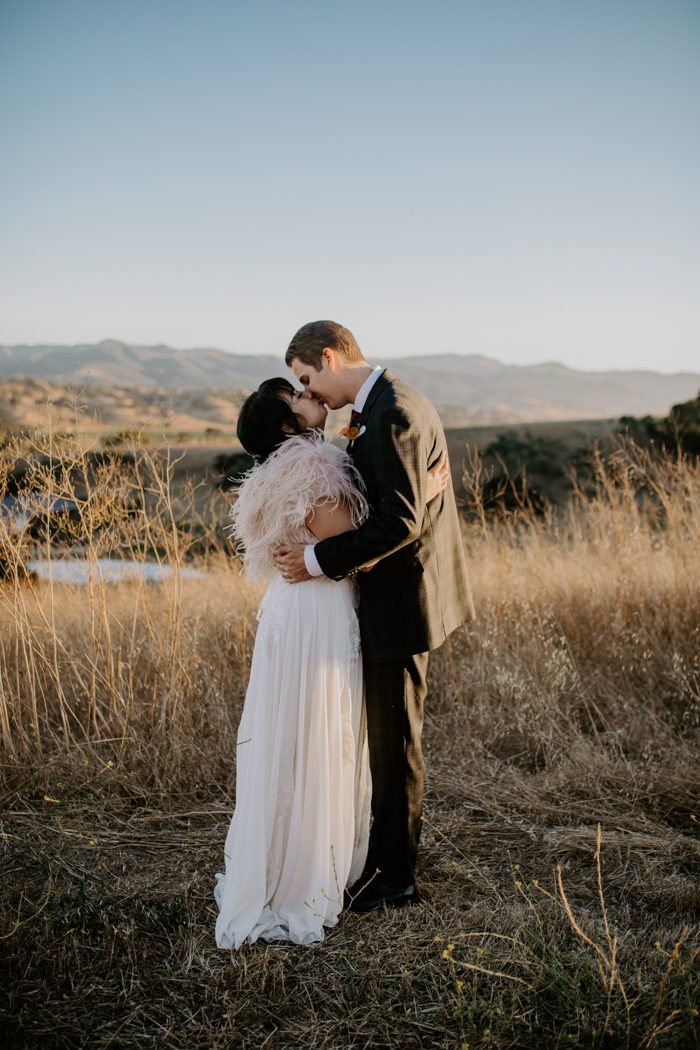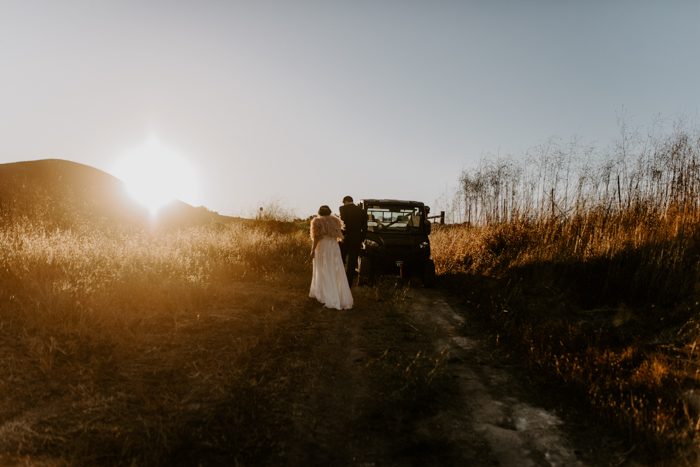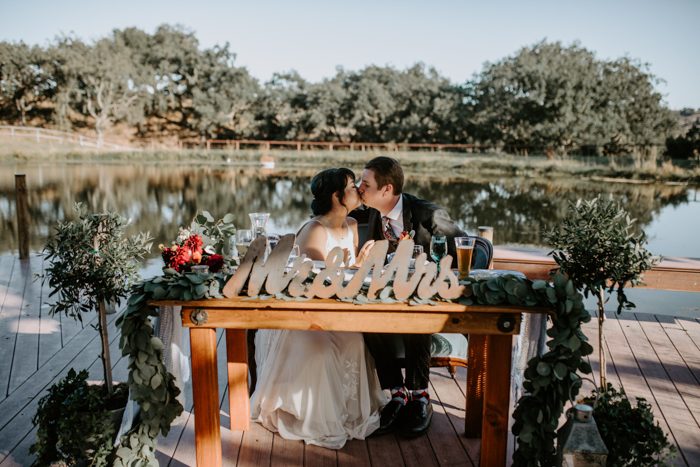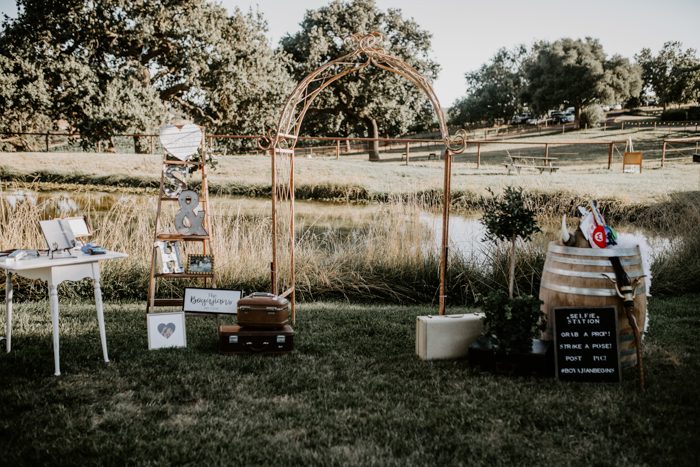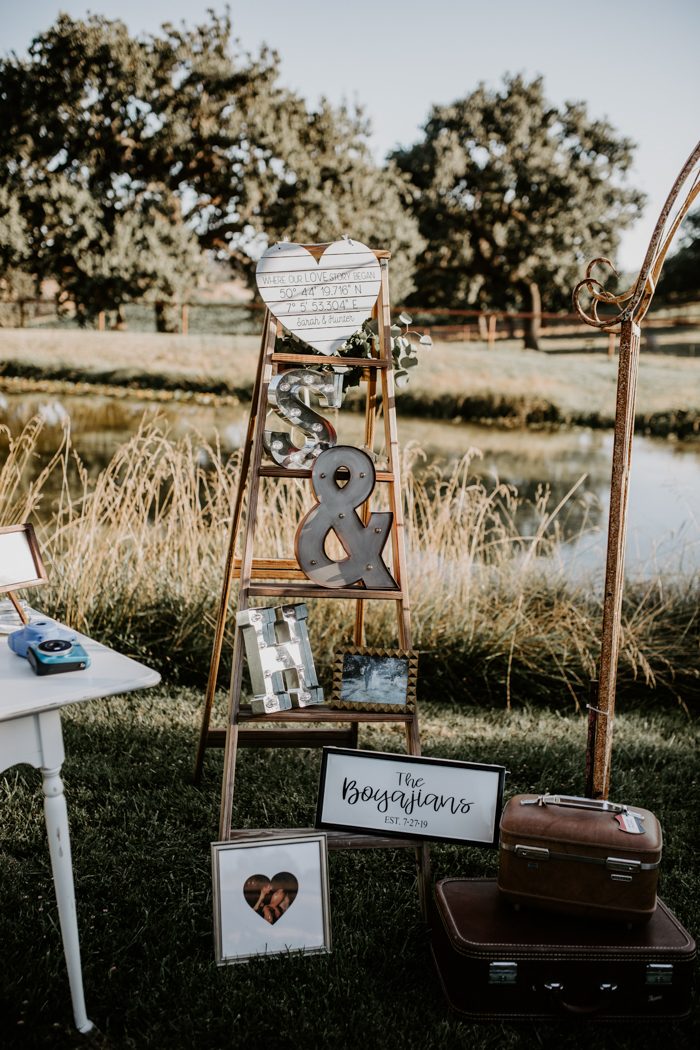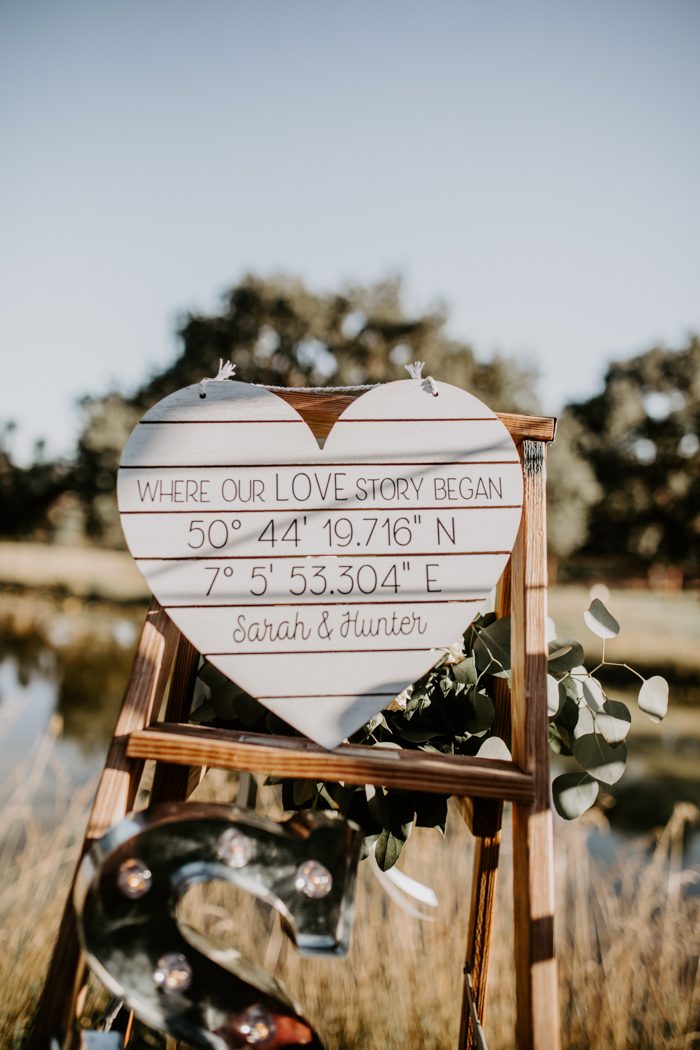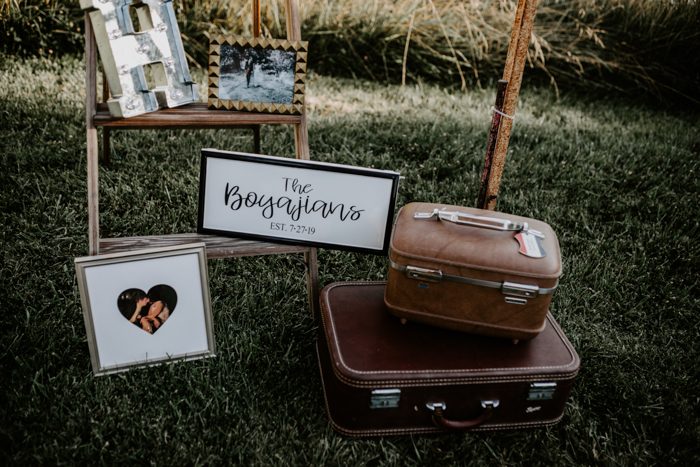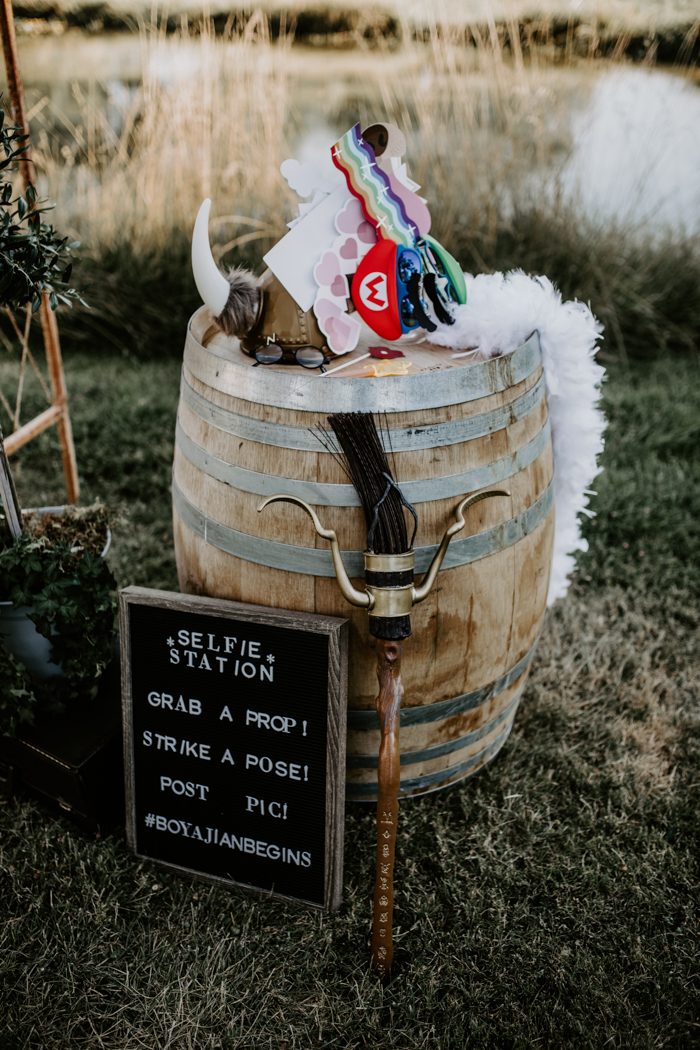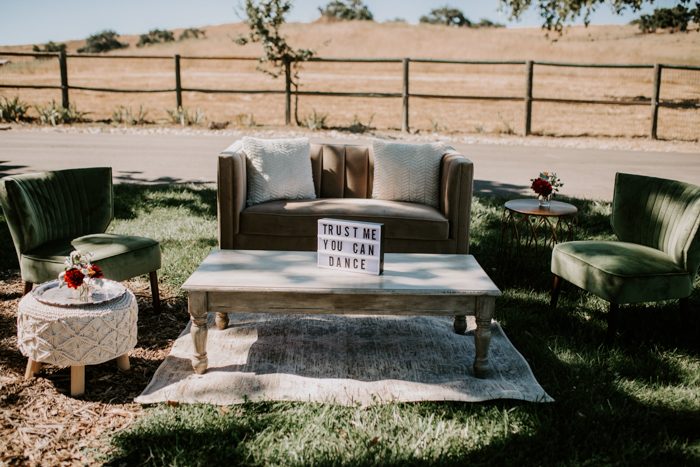 I ended up DIYing many pieces for the wedding along with some help from my bridesmaids and now husband. The biggest commitment though was learning calligraphy. I fell in love with all the images on Pinterest of envelopes with beautiful writing and took an online course and bought all the tools to start dip pen calligraphy. I ended up addressing all of our invitation envelopes with calligraphy and then went on to make all our place cards for the seating chart and the Princess Bride quote sign with chalk markers. I truly enjoyed the process of learning and practicing calligraphy and have continued with the hobby after the wedding.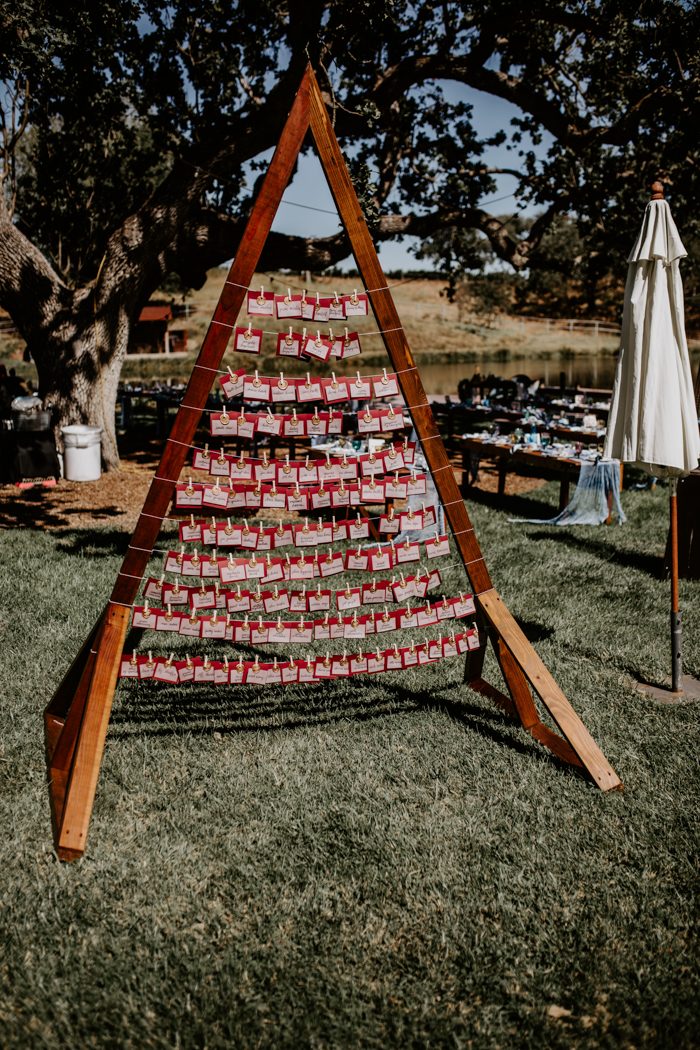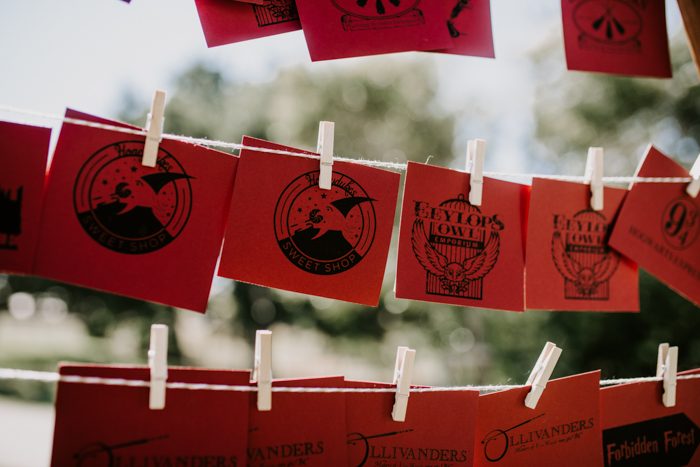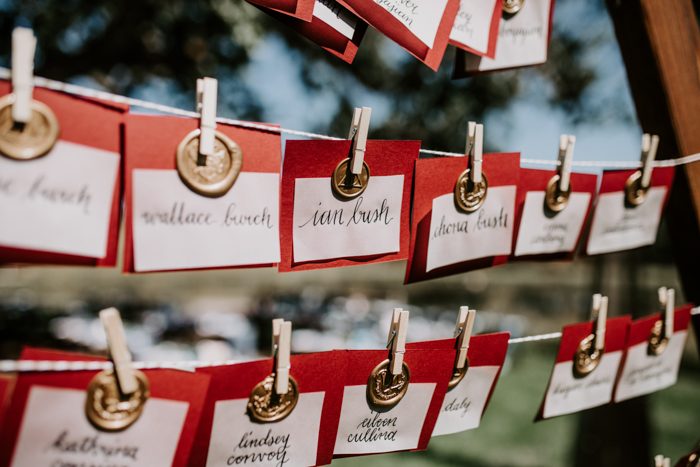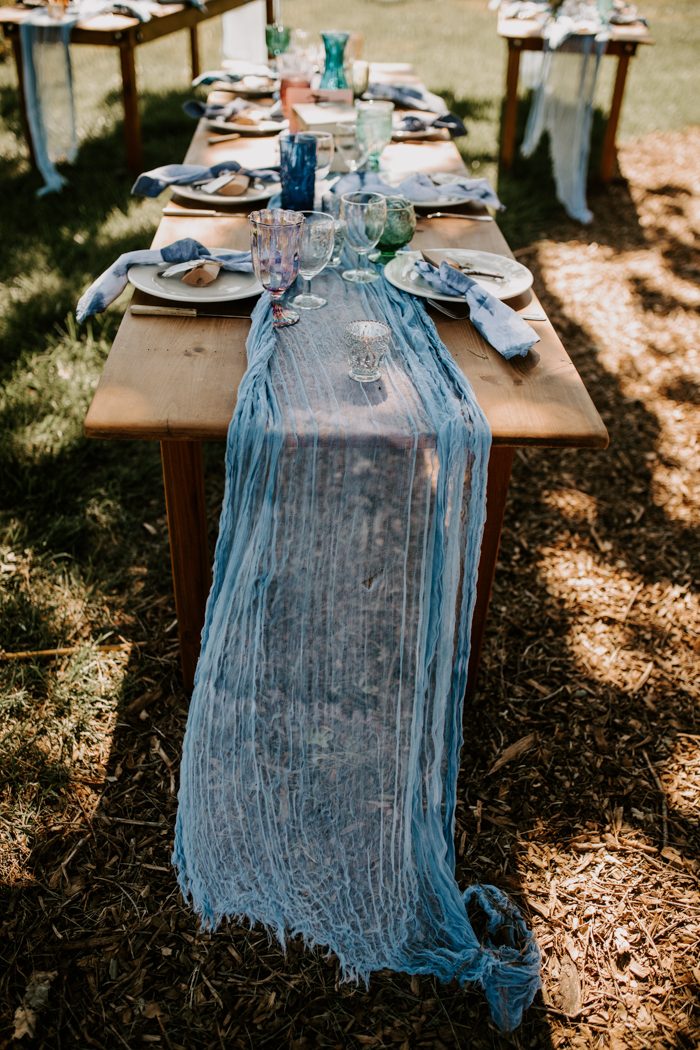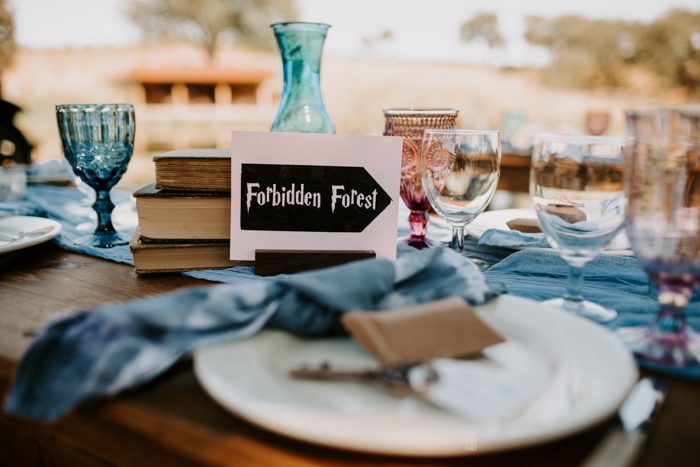 We couldn't have pulled off the day without Desert Child. Bri was our person from the start and she made it so easy to work with her team. She took on the challenge of helping us with a venue and city that wasn't local and made it an awesome event. We brought her on for month of coordination, but she was a great resource throughout the entire process. It wasn't until she started putting the timeline together that I realized how many vendors we were bringing into the space and she made an organized symphony from what I thought was going to be a complicated web.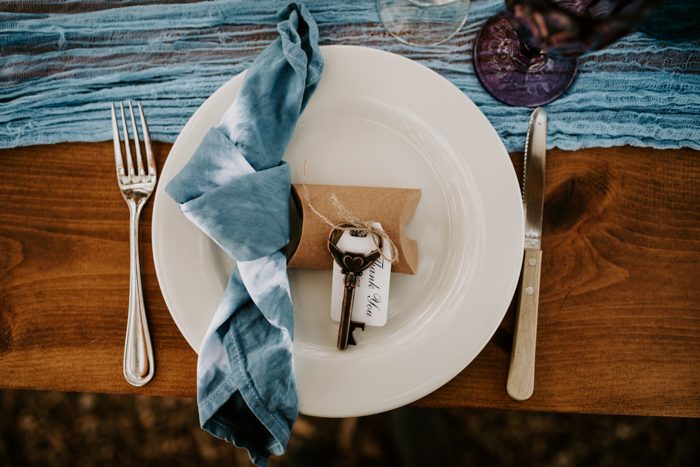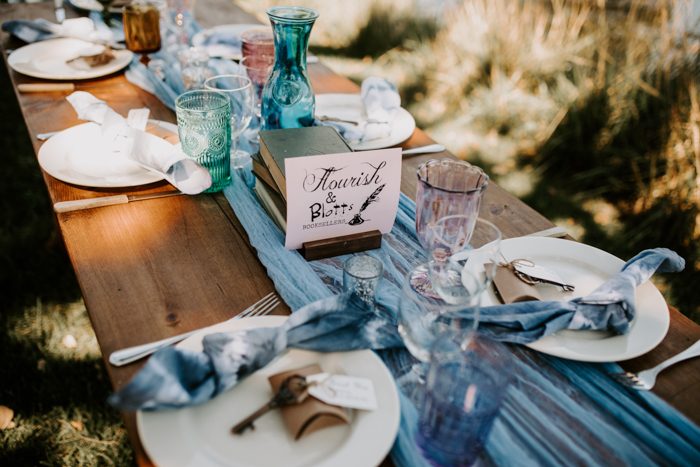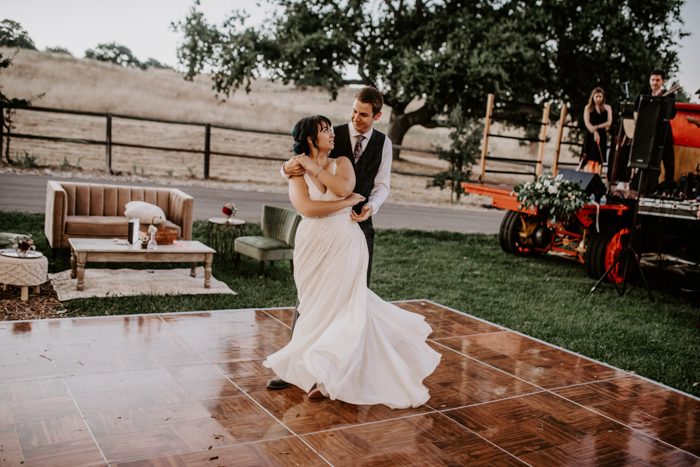 Congratulations Sarah and Hunter, and a special thanks to Junebug member Desert Child Events for sharing their incredible DIY Dovecote Ranch wedding with us! Loving what Desert Child Events pulled together? Be sure to check out their page in our vendor directory for even more wedding planning goodness!