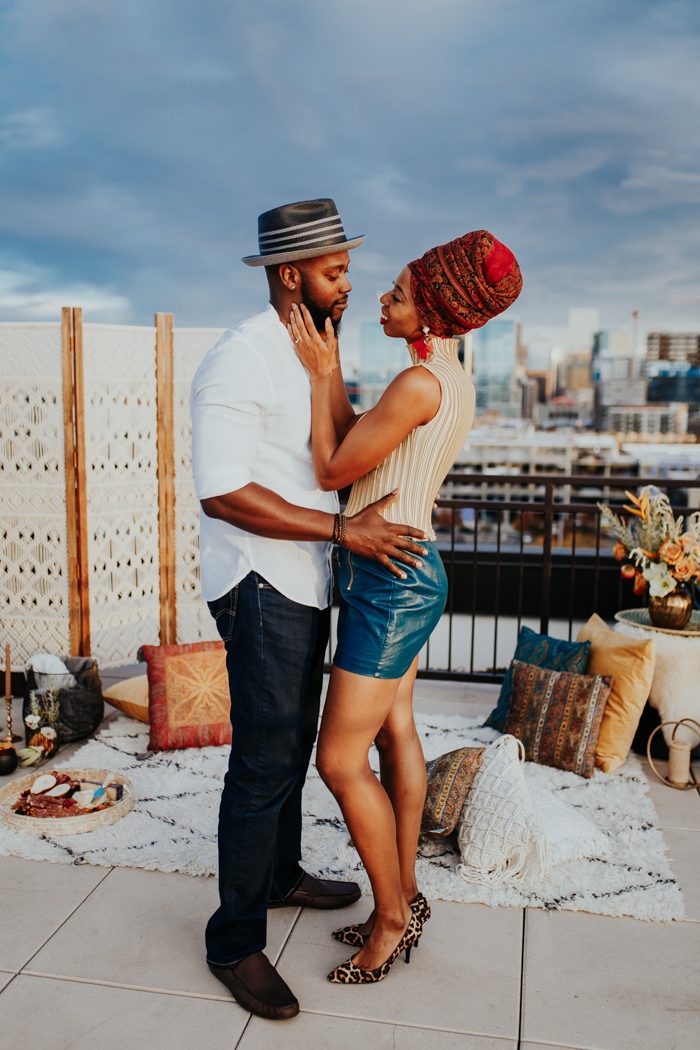 The colors in this rooftop anniversary shoot from Megan Blowey Photography look almost too vibrant to be real! Megan and the team at Promise Event Planners chose real-life couple Tanisha and August for this Denver anniversary shoot that featured a modern sweetheart table and cozy picnic-style seating that would make anyone want to hang out on a roof all night long. Their focus was a modern design, vibrant colors, and meaningful attention to the Nigerian concept of "Omalicha," or beauty, which they accomplished by featuring tons of textures, floral masterpieces created by Helios Floral, and colorful Oma Wraps that Tanisha wore with two different outfits. The sweetest detail of all came with the love letters Tanisha and August wrote to each other that Abby Co. Design transferred into calligraphy for the couple to read aloud as the bubblegum pinks and blues of the Colorado sunset transformed the sky.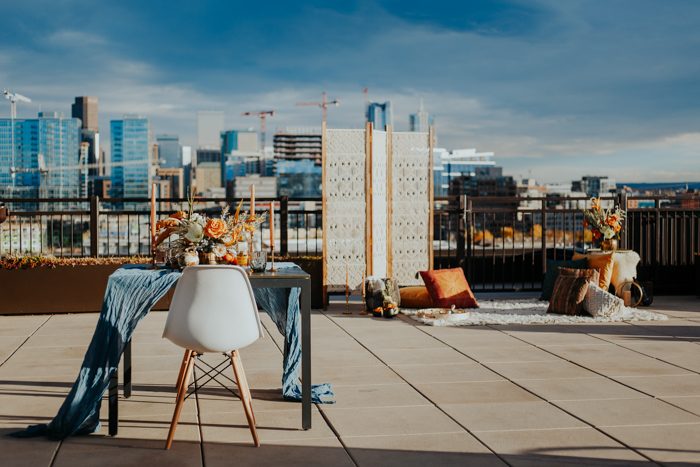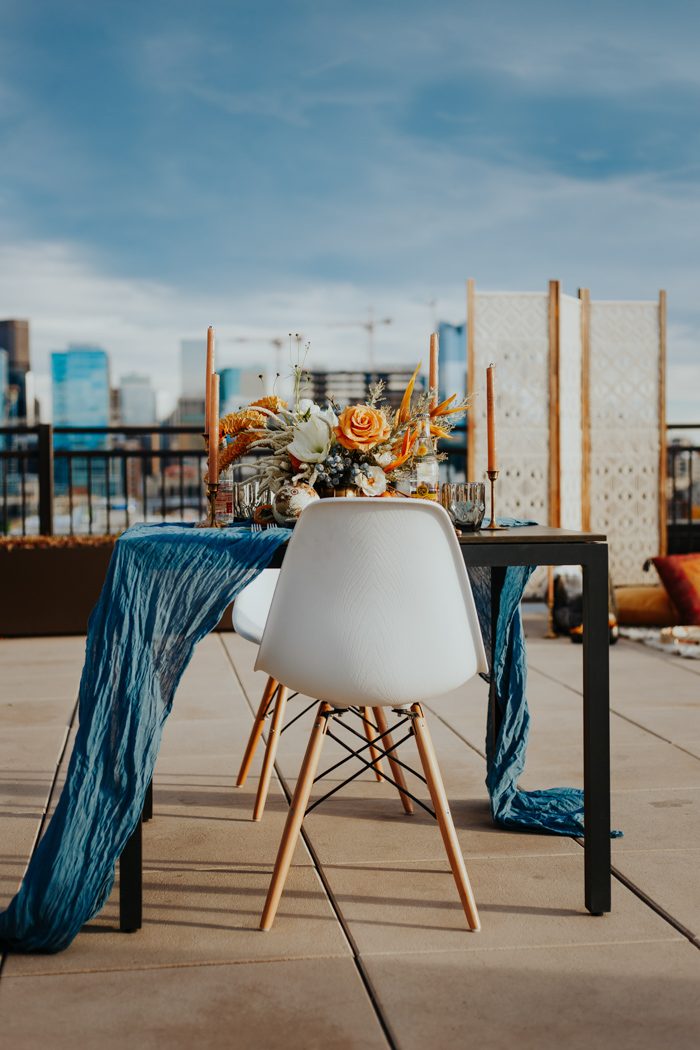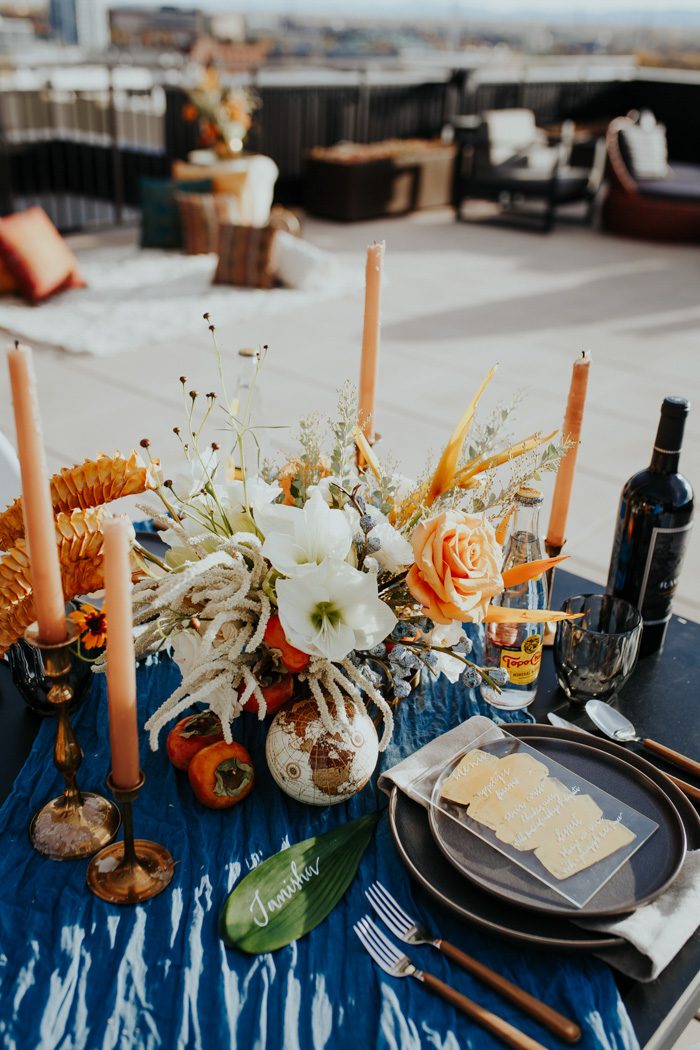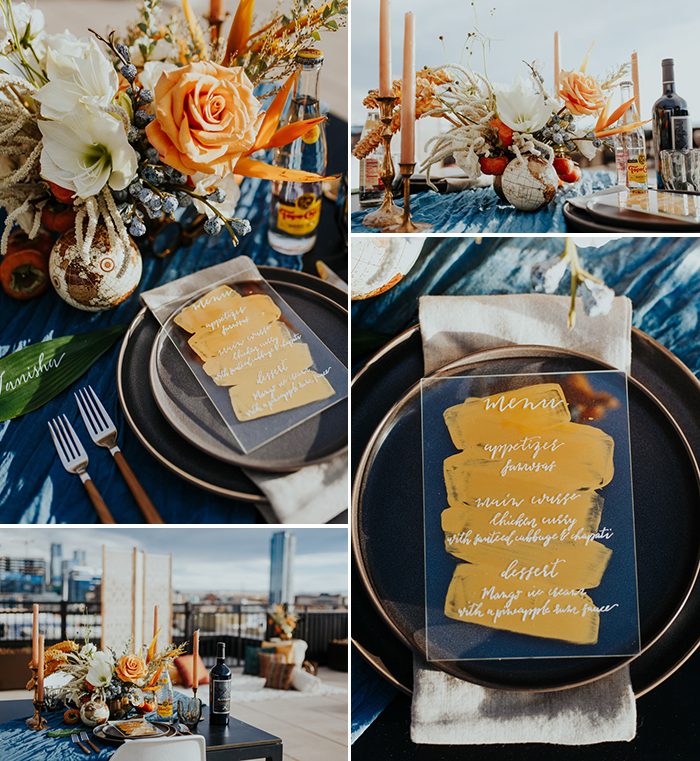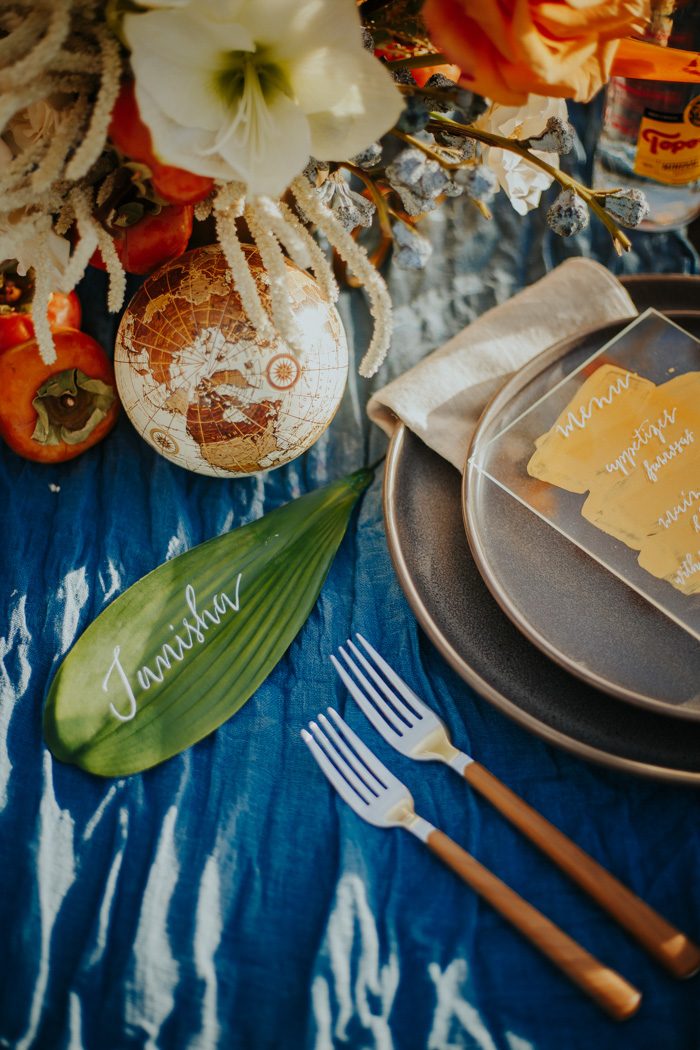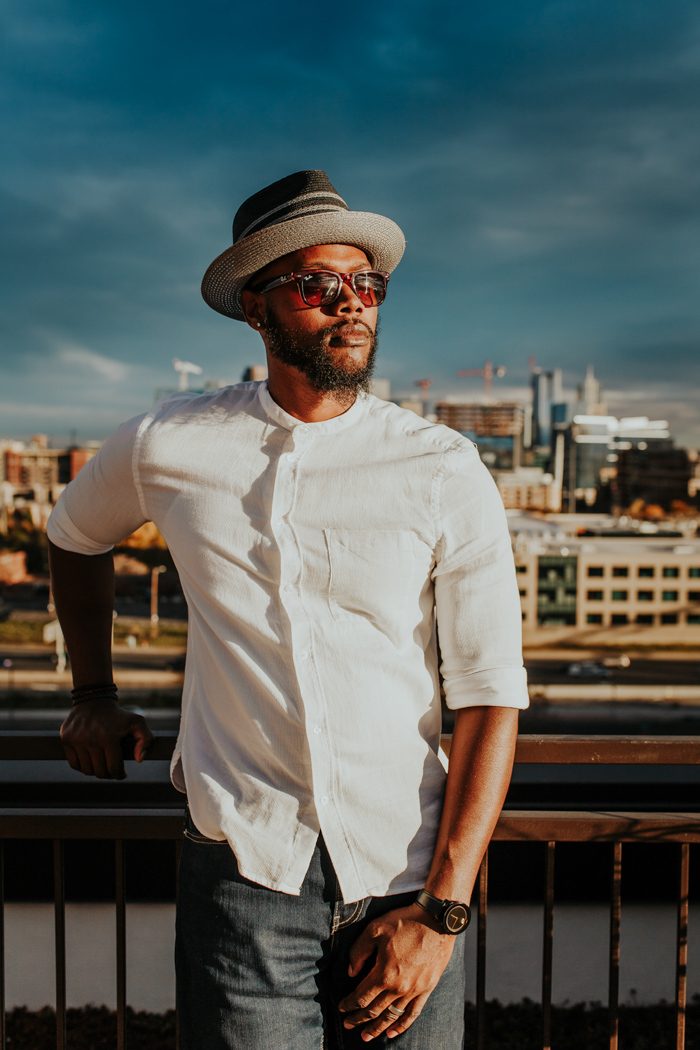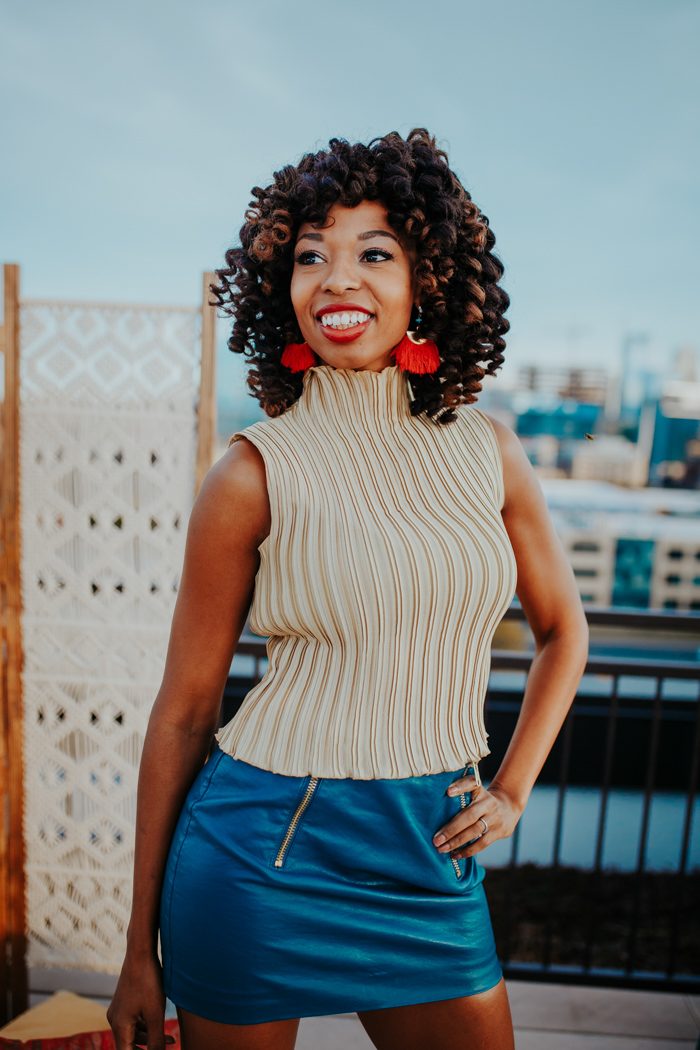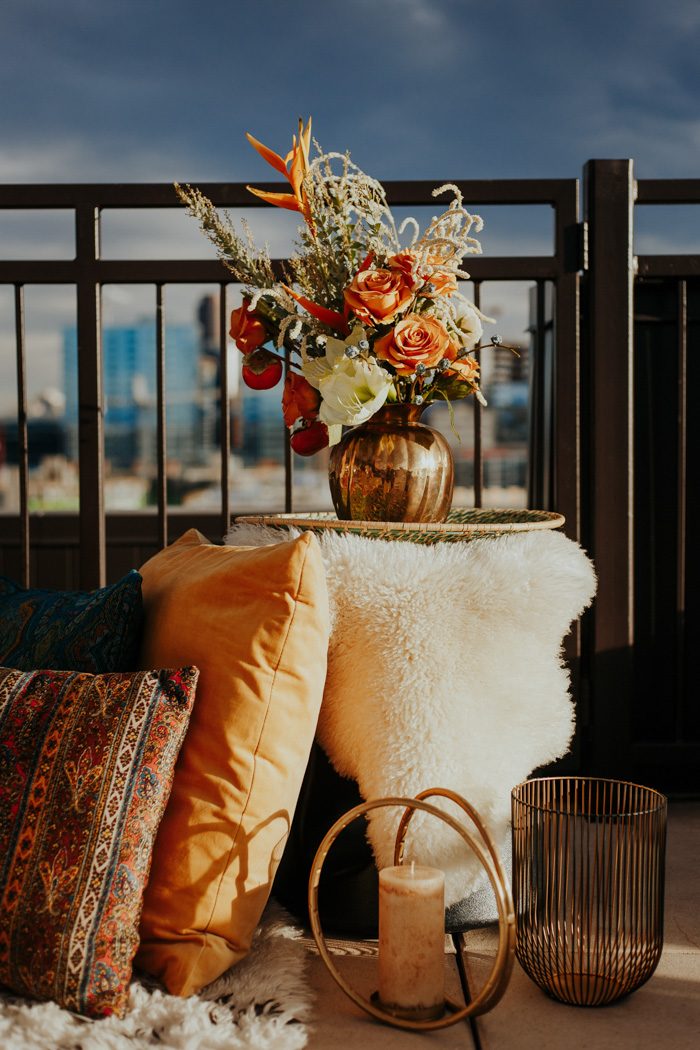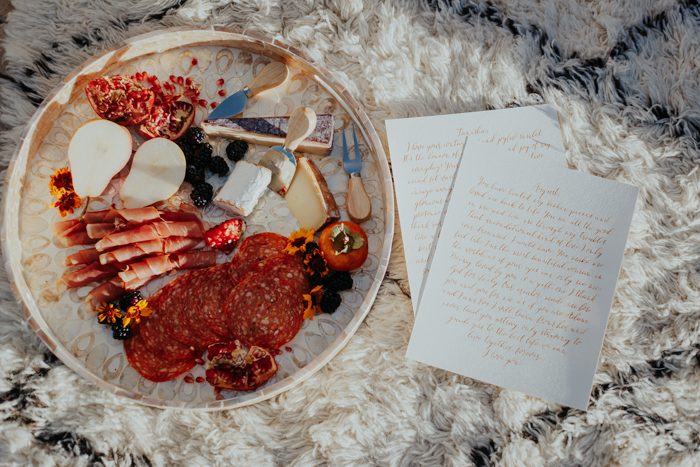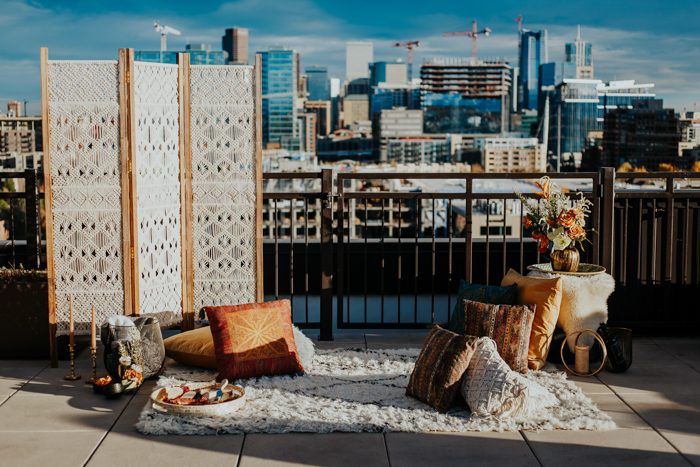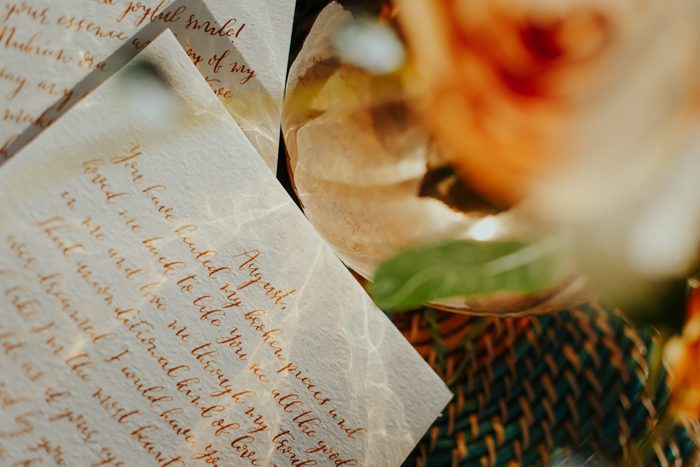 From the photographer: Oma, shortened from "Omalicha," means beauty in the Igbo language. Oma Wraps is a movement by Linda, the fashion designer, and her journey into what it truly means to find beauty in oneself. We wanted to bring this same curiosity into this shoot by incorporating an African staple (the head wraps) into the forefront of modern culture. I then worked with the event planner to create details around this theme. Keelia brought our shoot to life with unexpected floral design and texture! The rooftop had a romantic, yet simple dinner vibe bringing culture and diversity to the modern cityscape of Denver.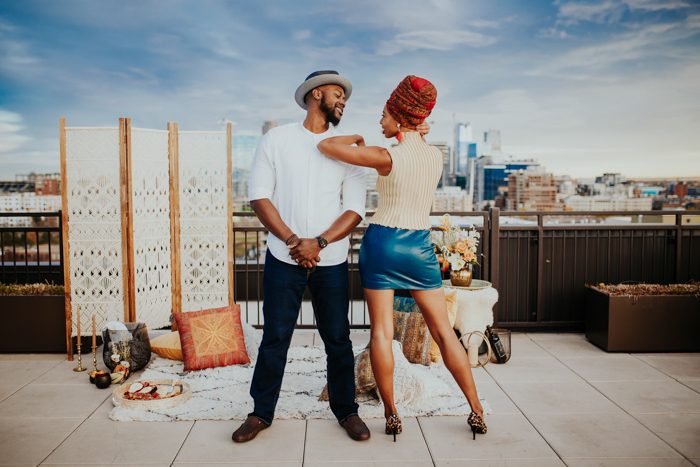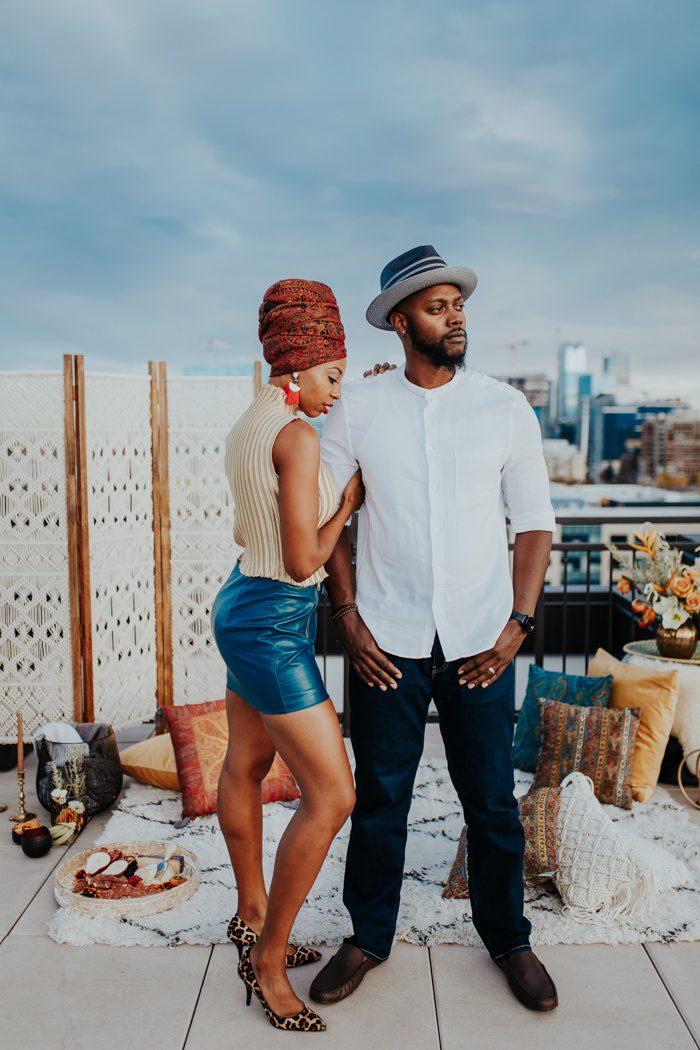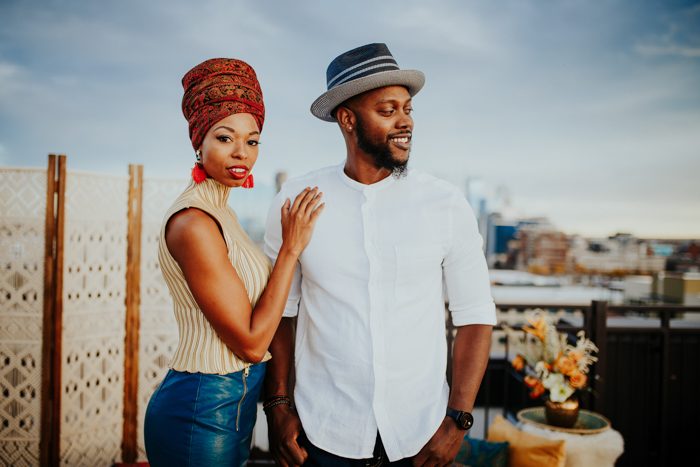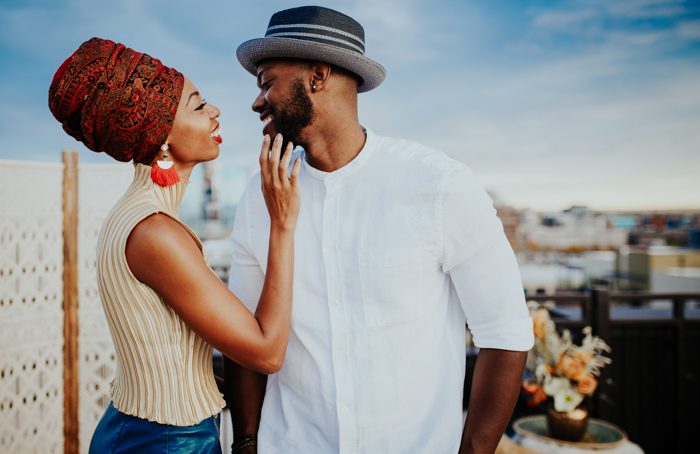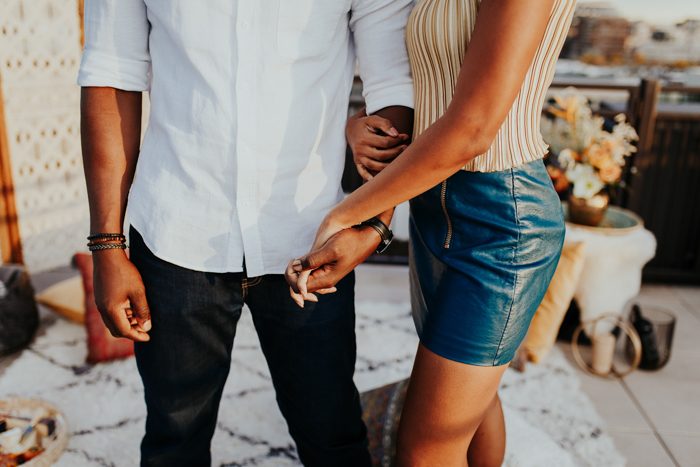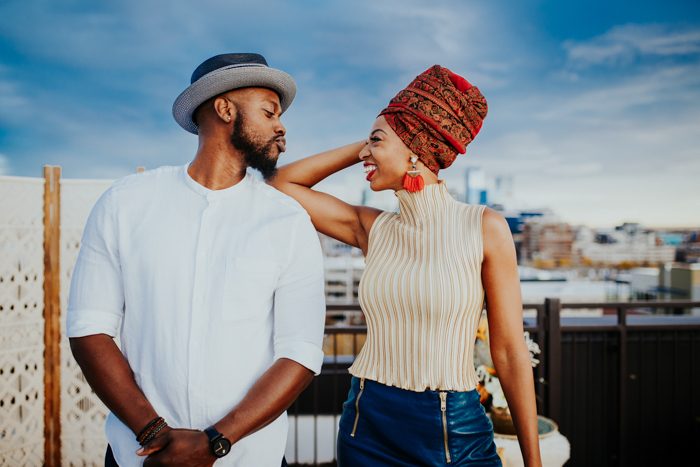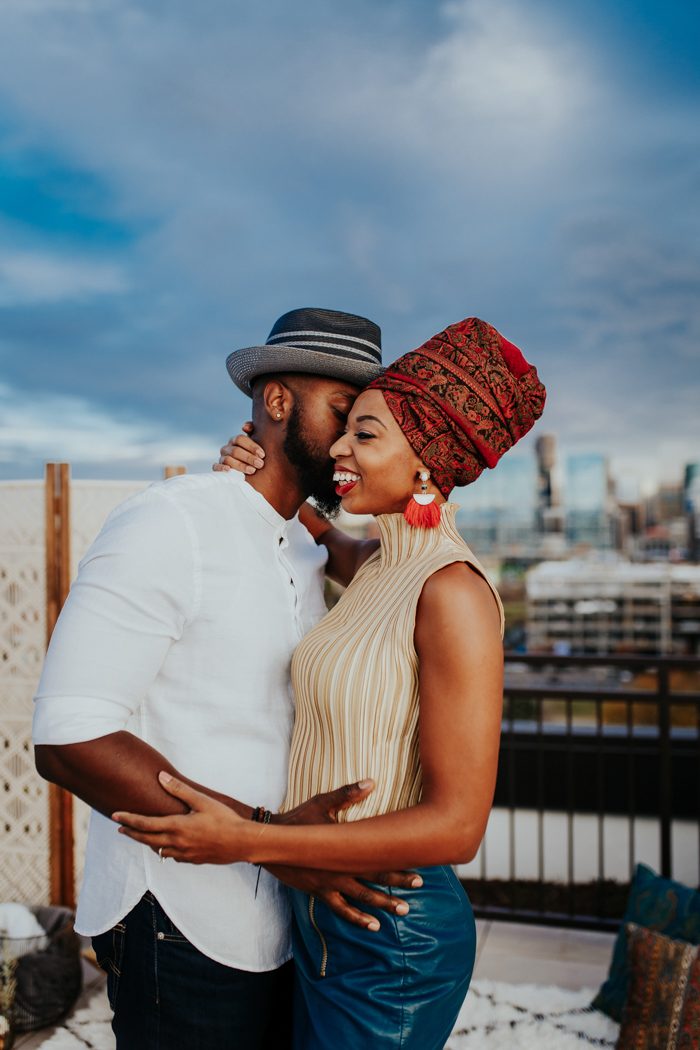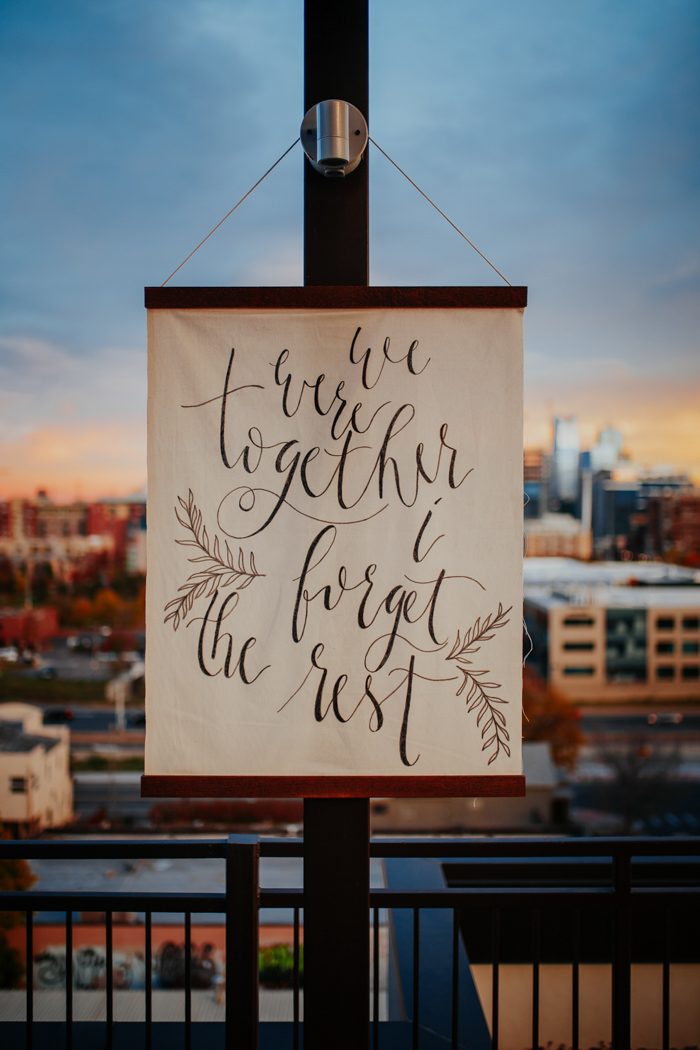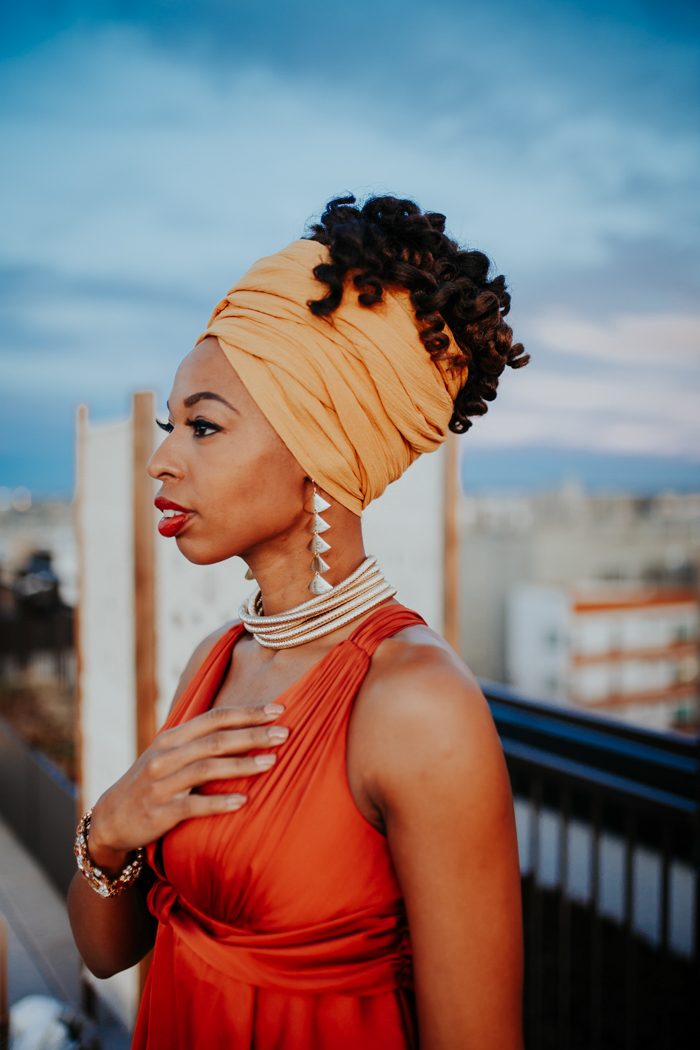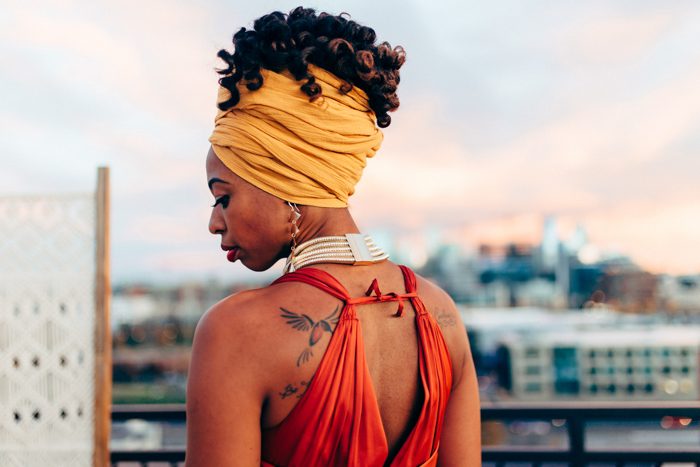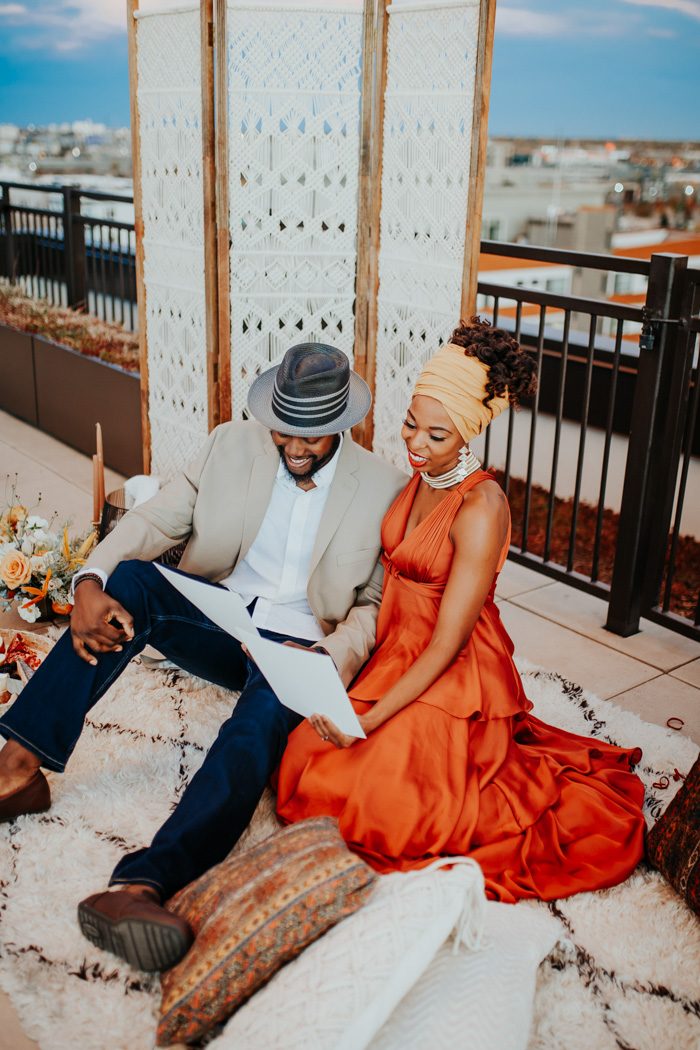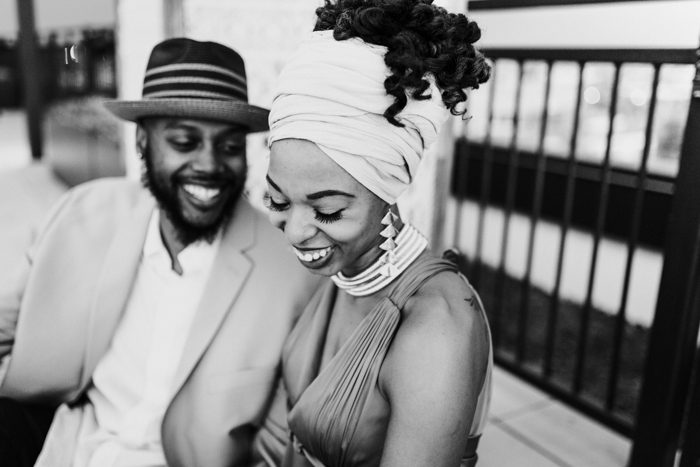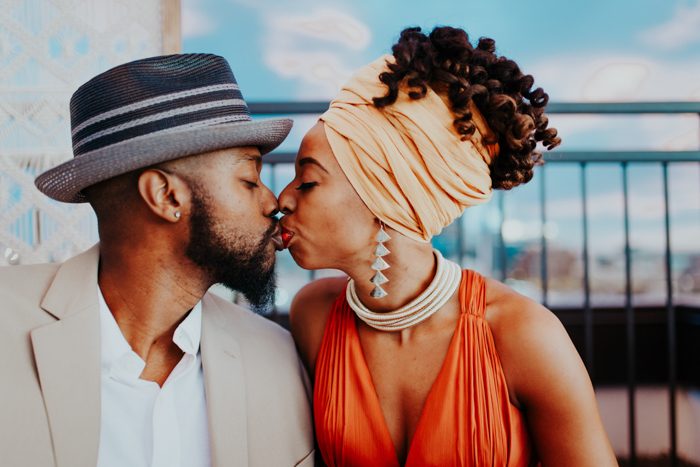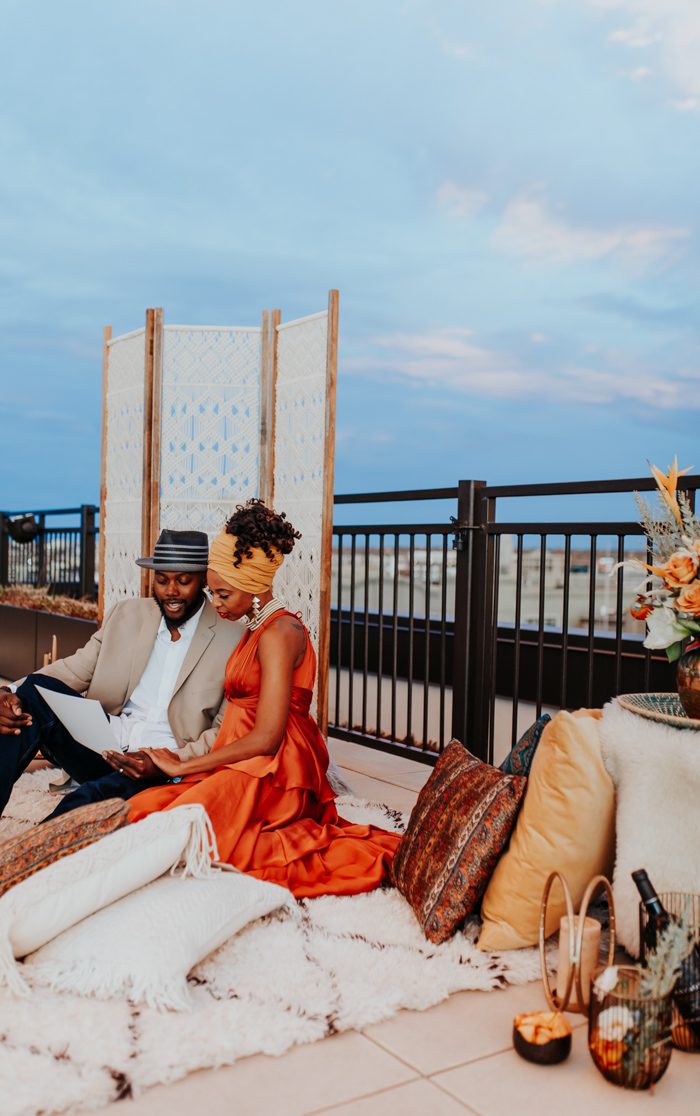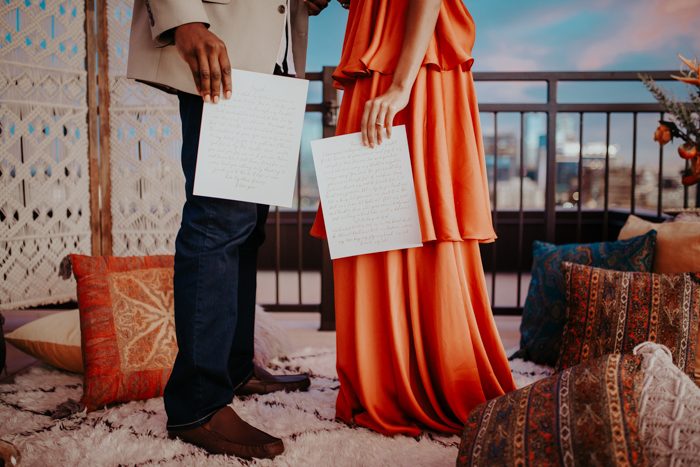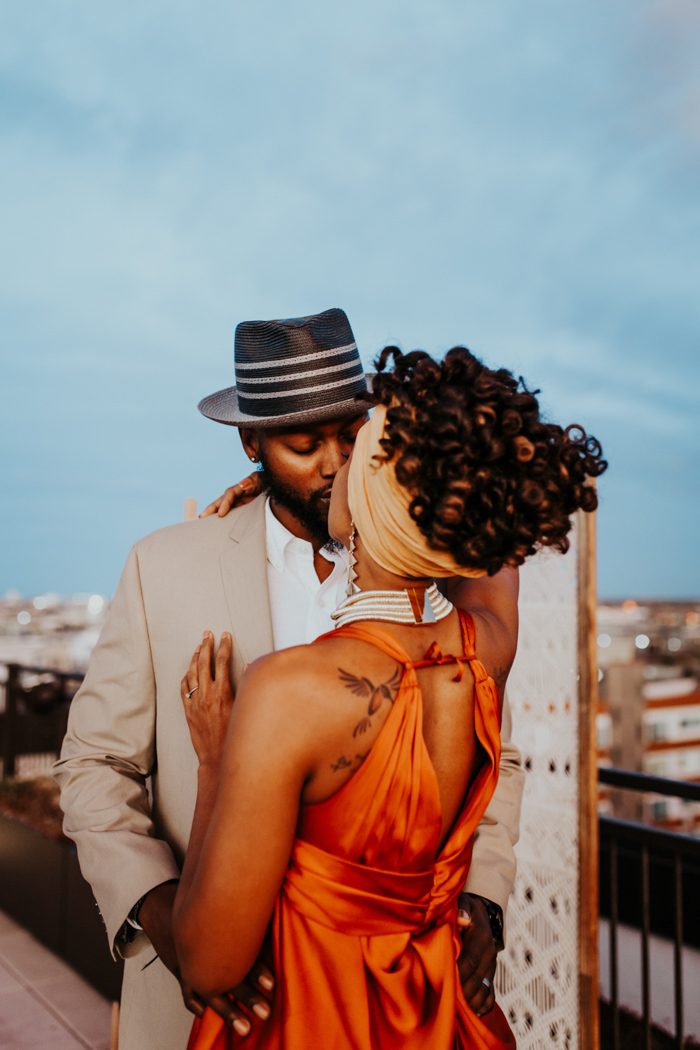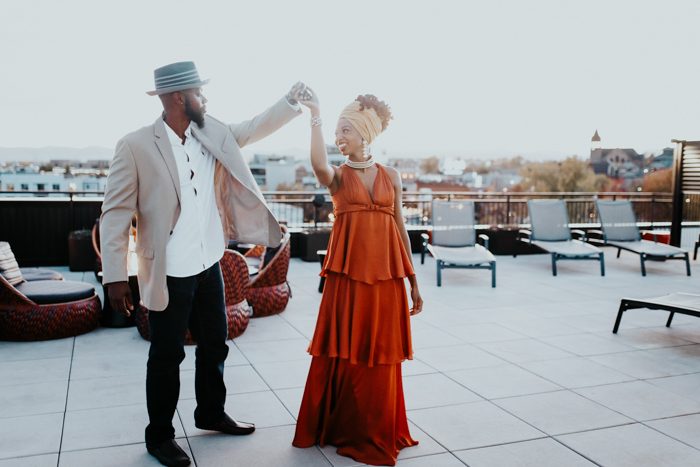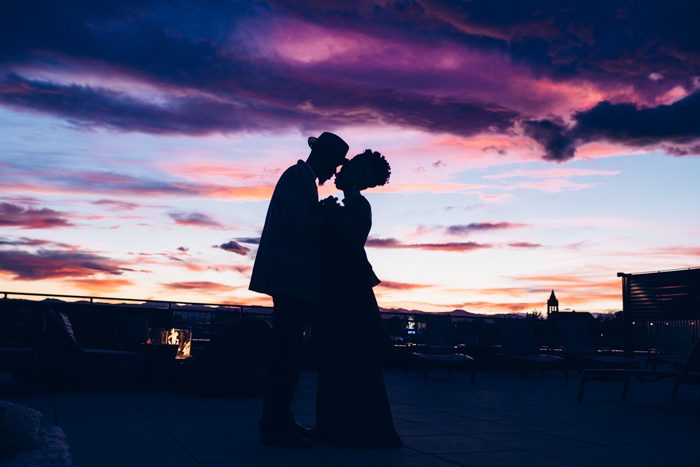 Our biggest thanks to Megan Blowey Photography for sharing this incredible rooftop anniversary shoot with Junebug! Thinking about celebrating your next anniversary with a vow renewal? Here's everything you need to know about how to have a vow renewal and why you should consider doing it!