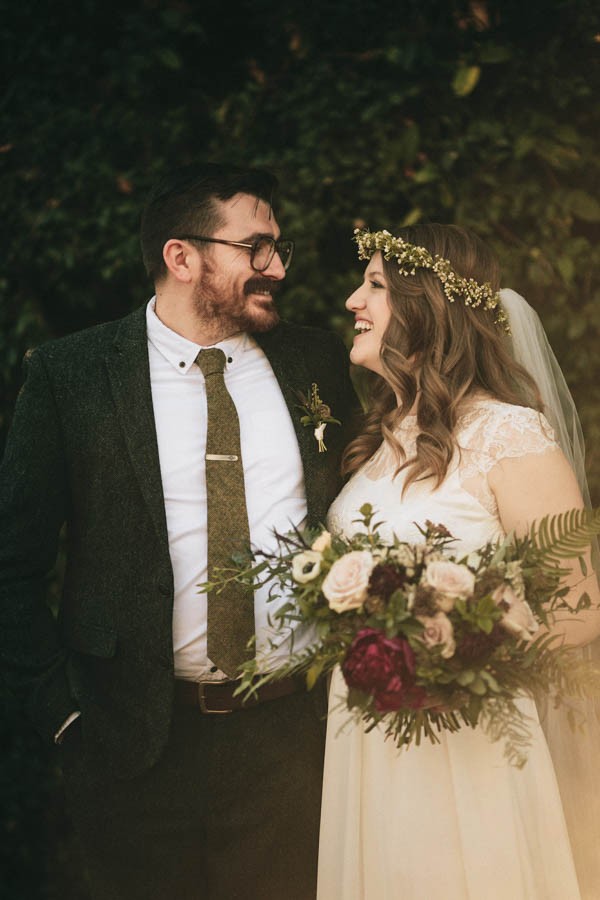 With the help of their wedding coordinator, Jamie Joe Designs, Charlotte and Luke were able to transform Luce Loft into the wedding venue of their dreams. The building's natural industrial vibe paired with rich colors and dark woods made for a completely customized ceremony and reception that felt warm and comfortable. They chose to focus a lot on the ceremony, because they both value the vows they made to each other on their big day. After closing out the ceremony with a benediction from Romans 15:13 they shared their first kiss as husband and wife, and photographer Lauren Scotti captured every single moment of the joyful event.
The Couple:
Charlotte and Luke
The Wedding:
Luce Loft, San Diego, California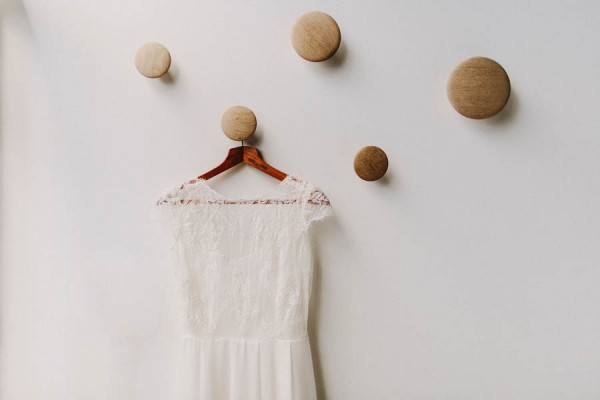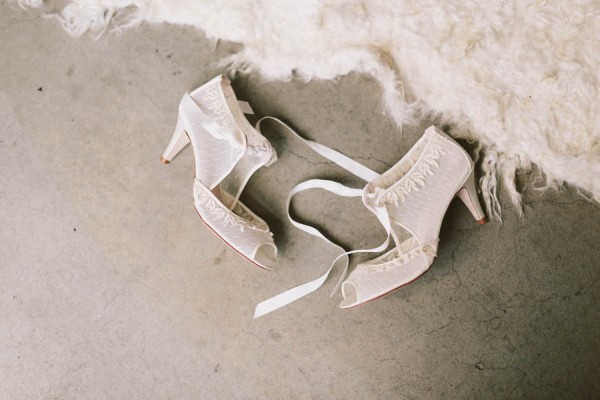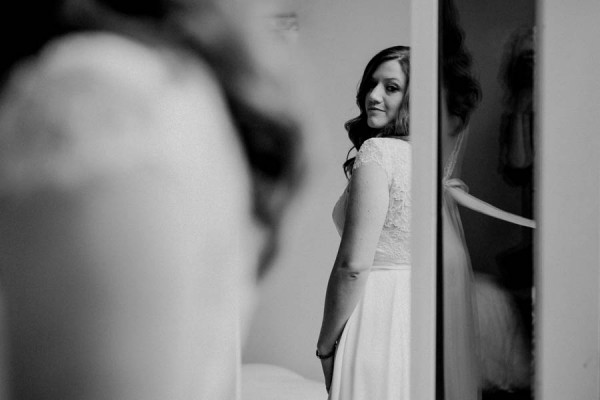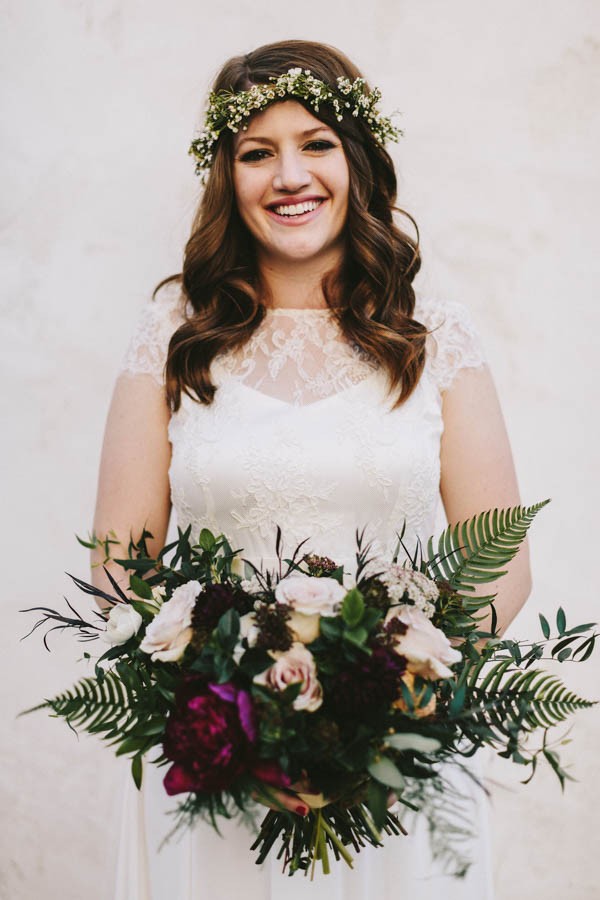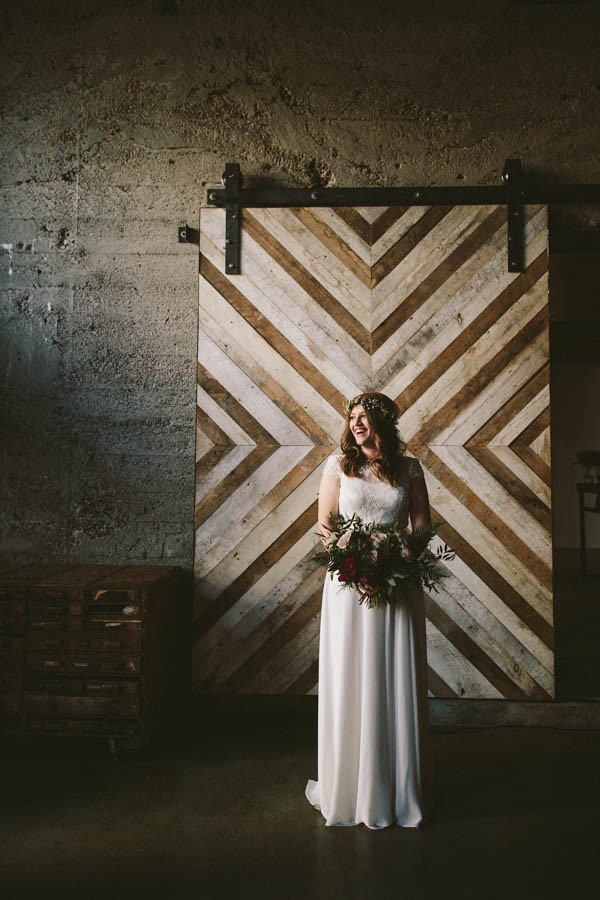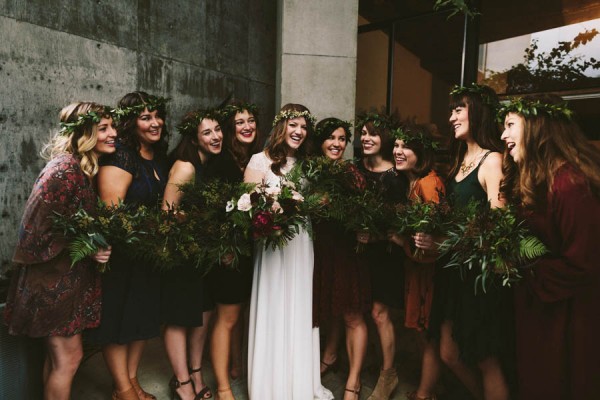 I wanted flower crowns on both me and my bridesmaids. I just love the look of that and it helped tie us all together, especially with all the different colored bridesmaid dresses. I let my bridesmaids chose their own dresses but assigned them colors. I wanted them all to have texture and work with their style as well as mine. I love how they all worked together.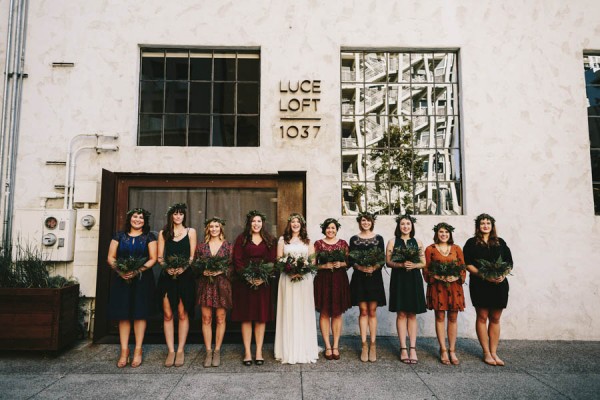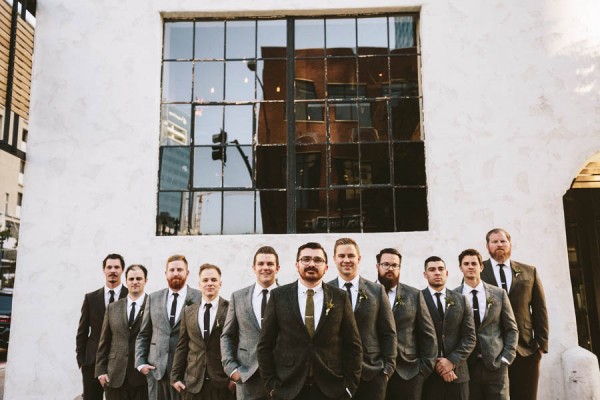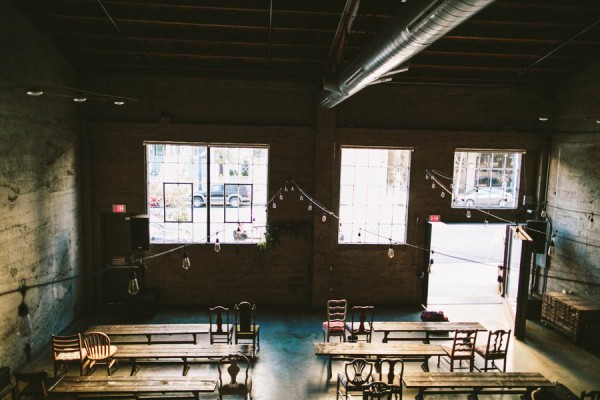 We landed on Luce Loft because it had so much potential. We loved the industrial vibe and knew that with an open space like that we could design our wedding vibe the way we wanted it. They also were so good about letting us do our own thing. They didn't force us use any of their vendors and were so easy to work with. So it was the perfect fit for us.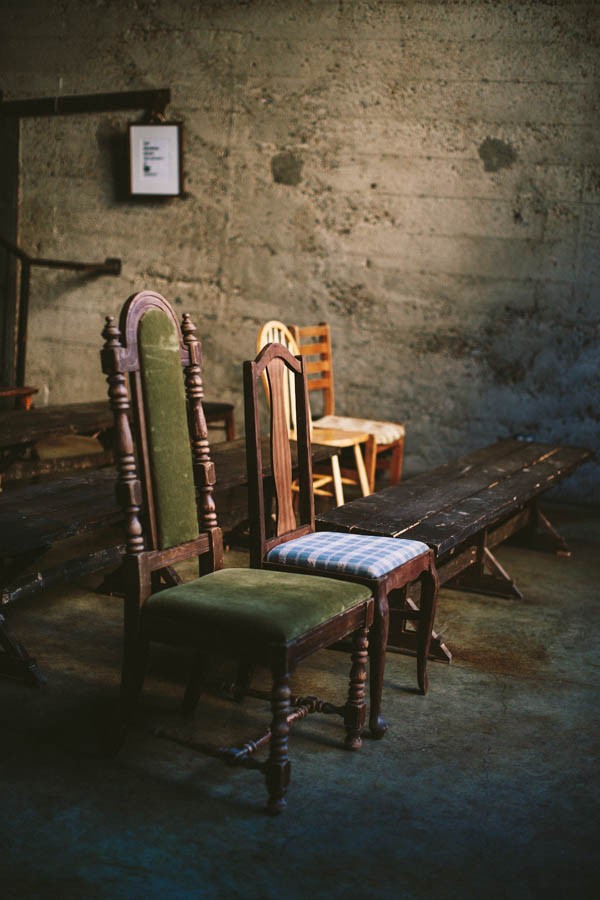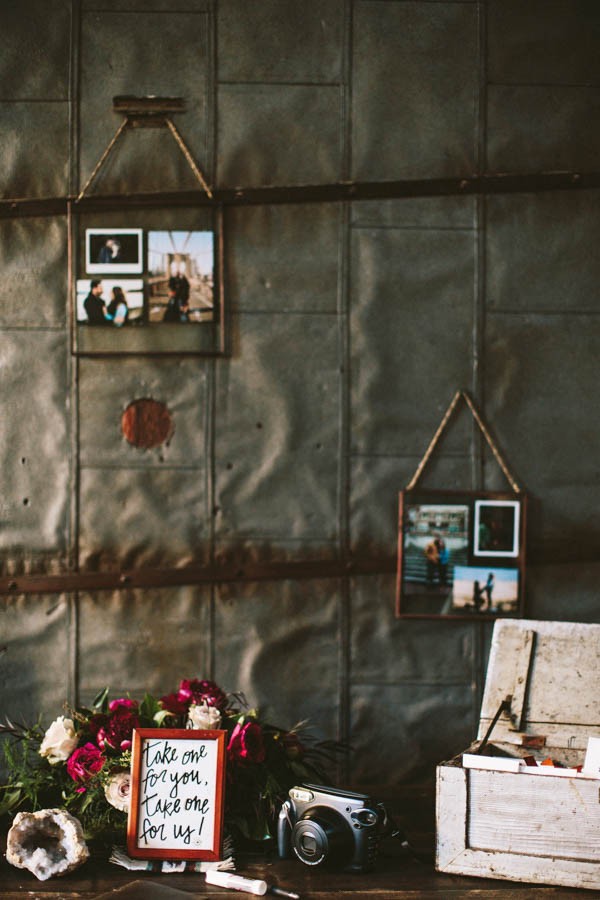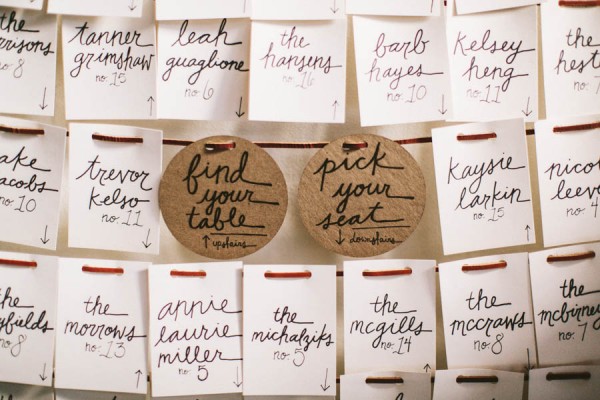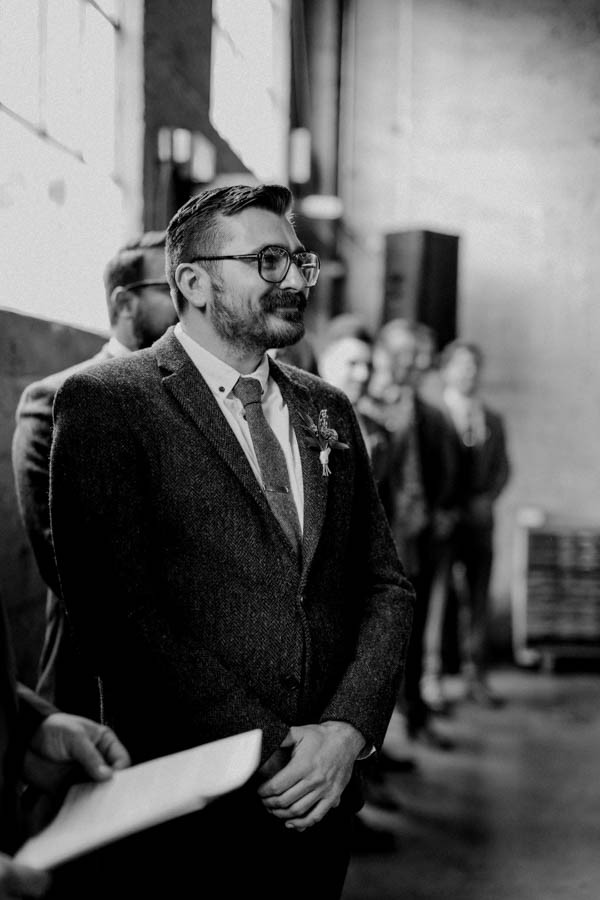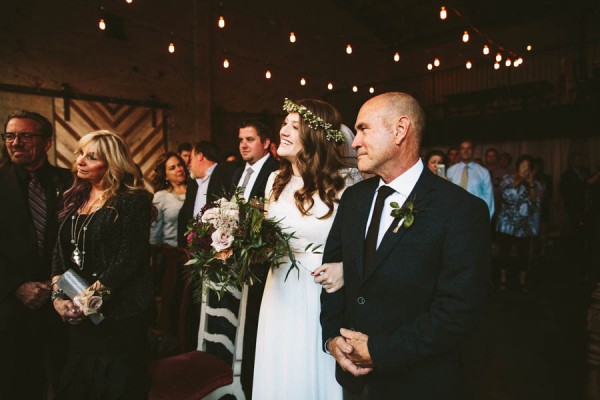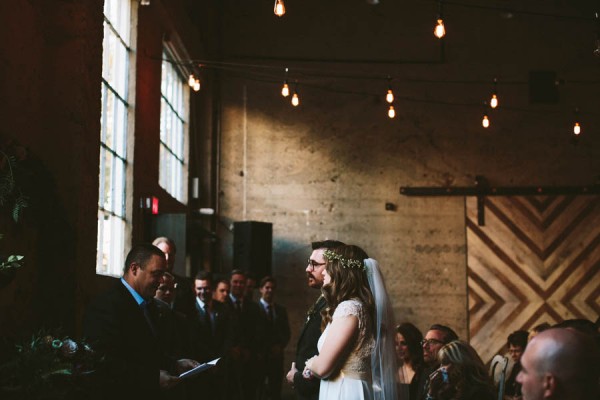 We spent time on our wedding message and focused it on the vows as the base of our commitment to each other. After we made our vows, we had our entire bridal party and our close family come and pray for us. We kept the ceremony pretty simple, but we took a long time on the things that we found important to us.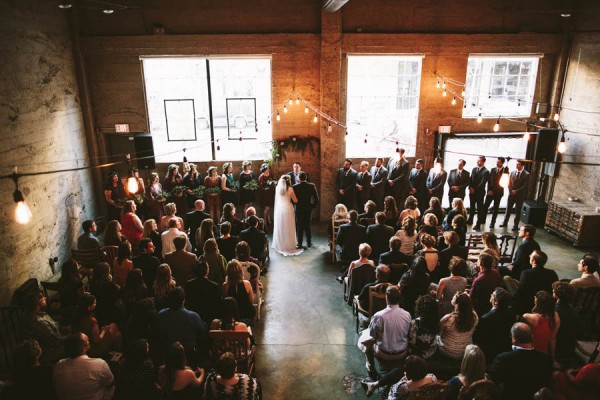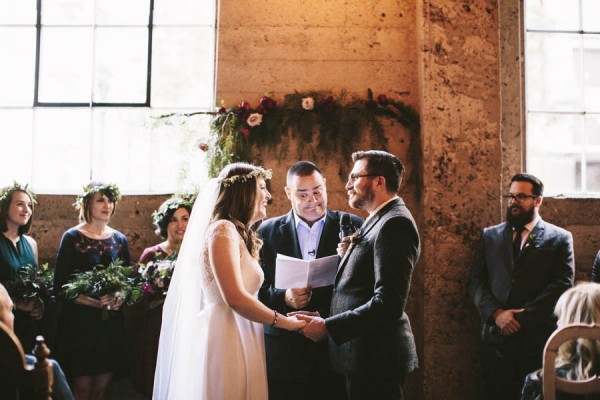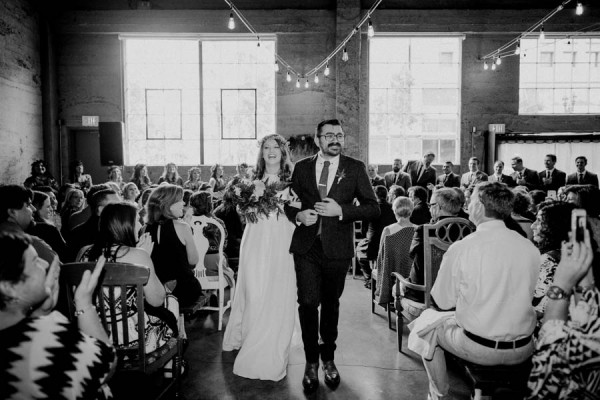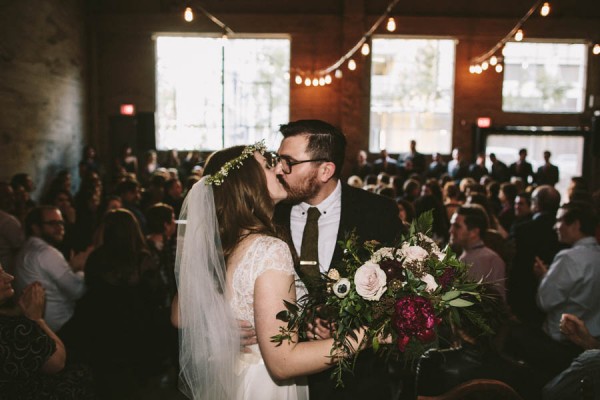 I wanted to have a dress that I was comfortable in and that felt like me. The funny thing is that I asked my fiancee the night before our wedding what he thought my dress looked like and he described it perfectly. I actually thought that he peaked or something, he didn't. But I think that showed how perfectly my dress worked for me.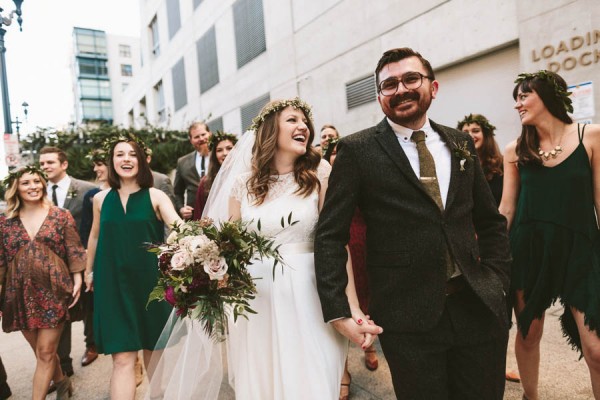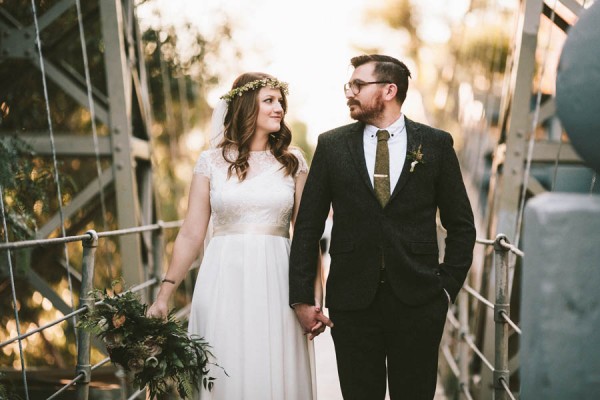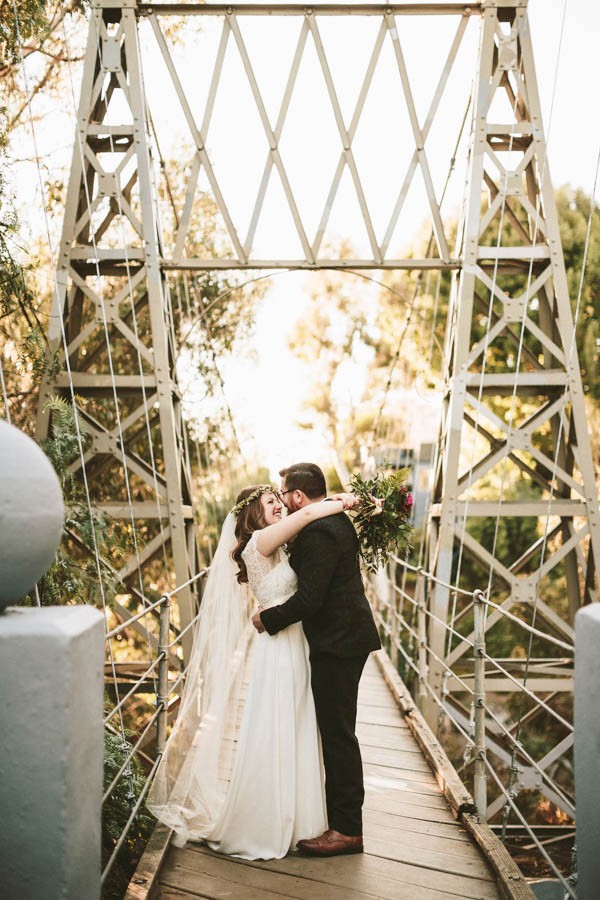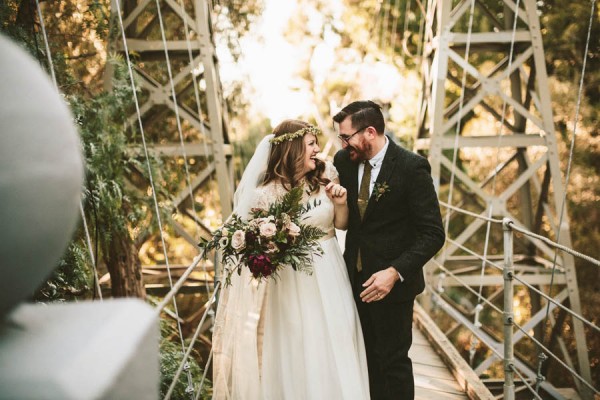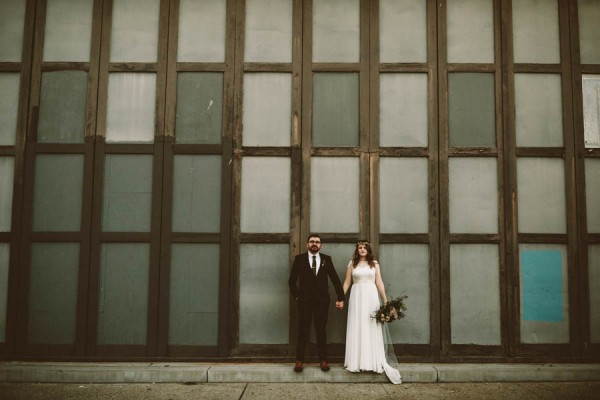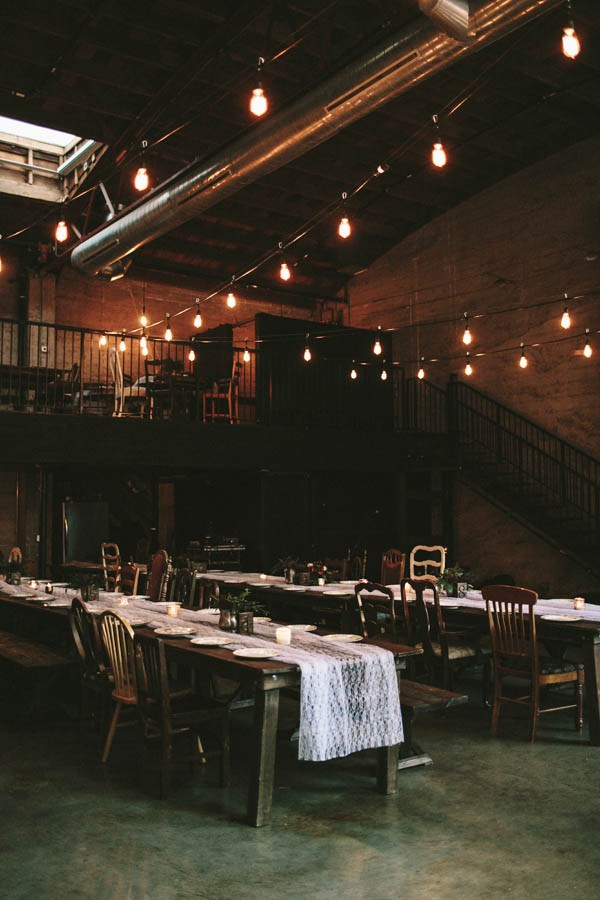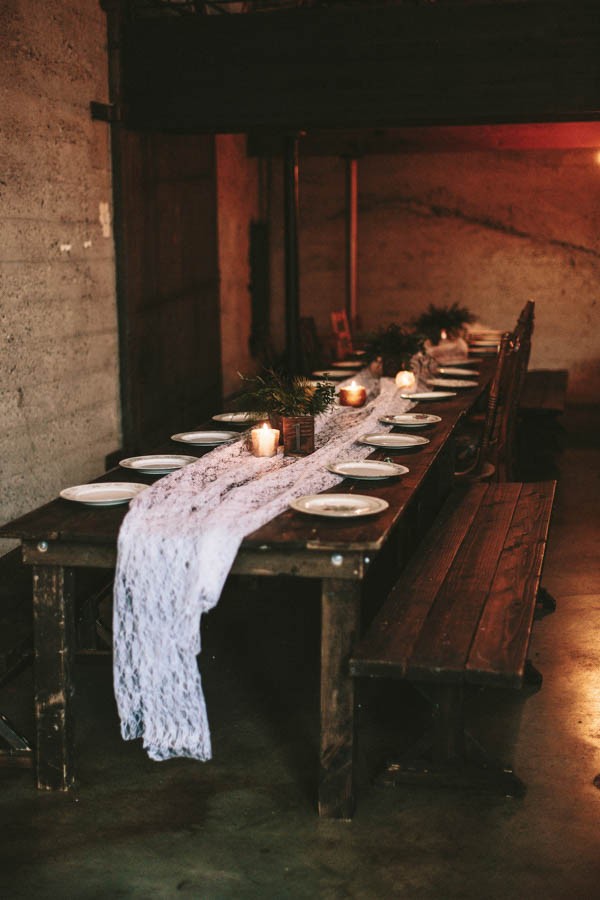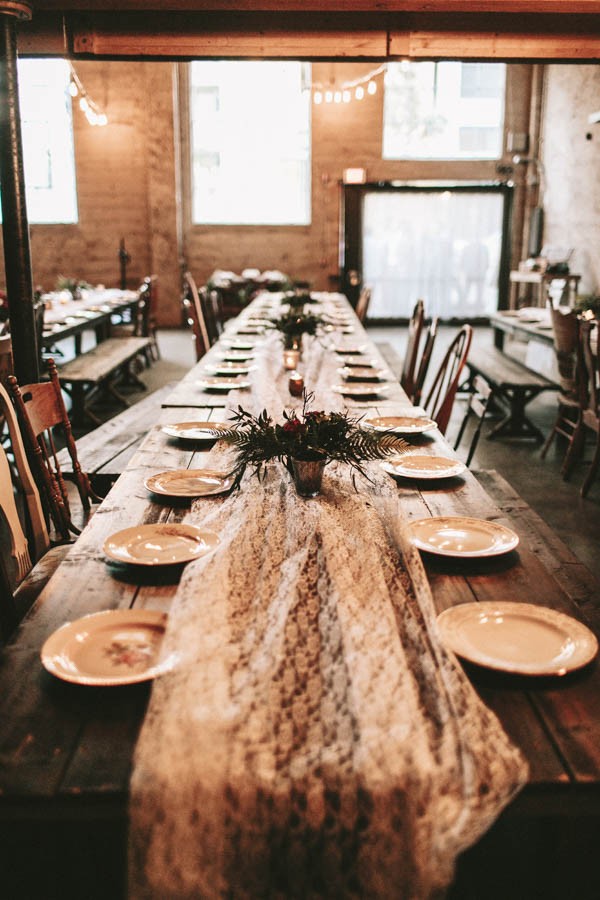 Luke made our table numbers by cutting wood blocks, staining them, and putting numbers from home depot on them. We made our table runners just by cutting lace off a super long lace bolt. I had my bridesmaids hand write all of the food identifiers and seating assignments. Then we put the table assignments on twine and hung them across a picture frame.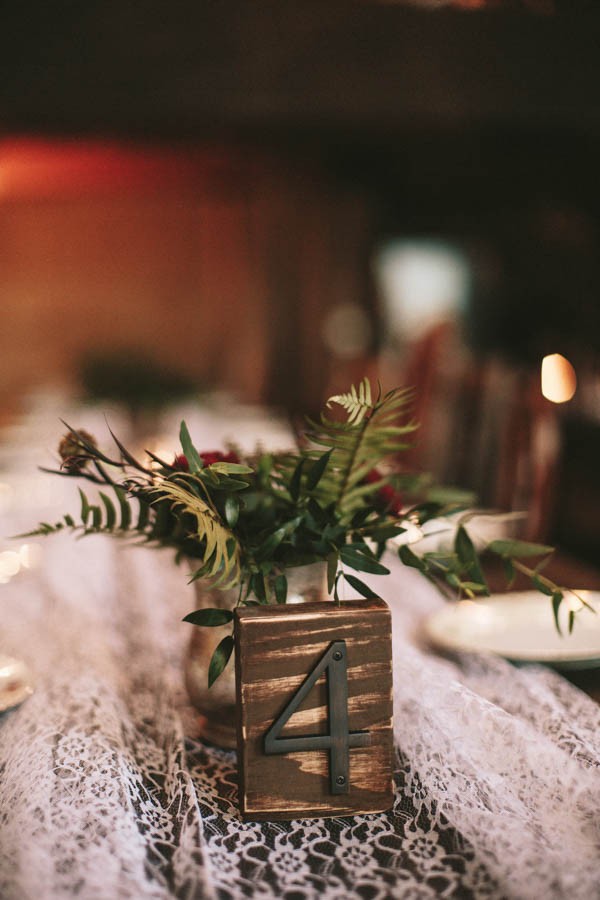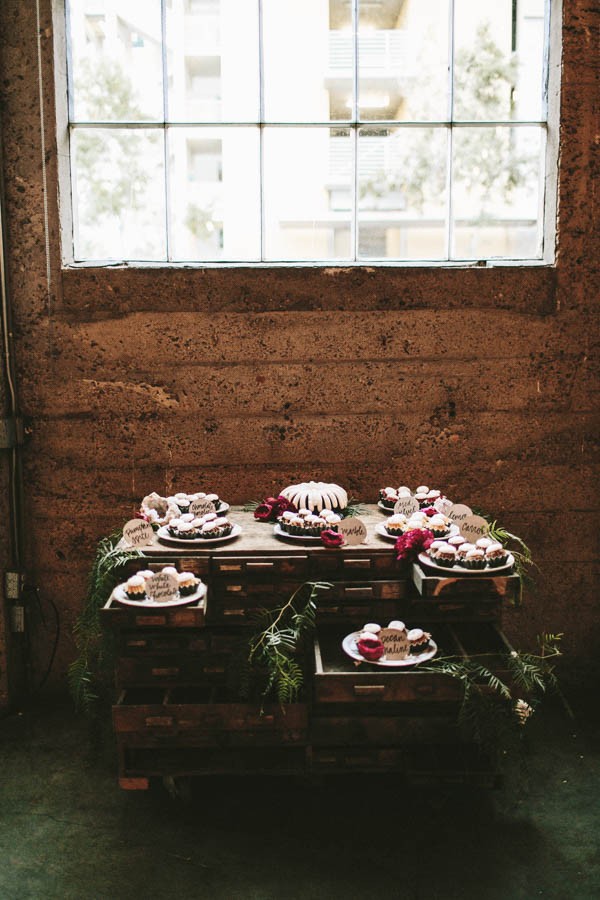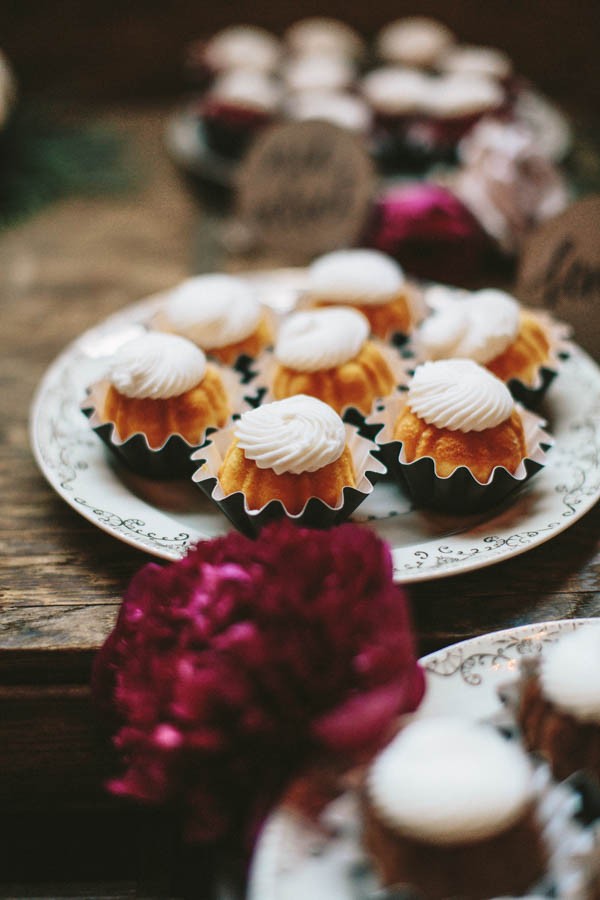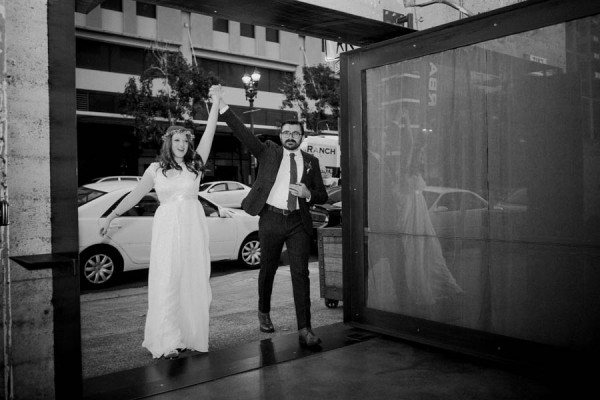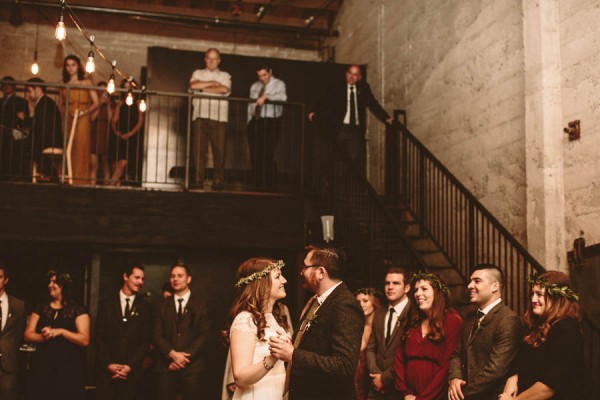 The other best moment was dancing the last song with my husband with all our guests around us. When I imagined my wedding when I was younger, I always imagined that moment… kind of weird, but I like dancing a lot. So when it happened, it was awesome.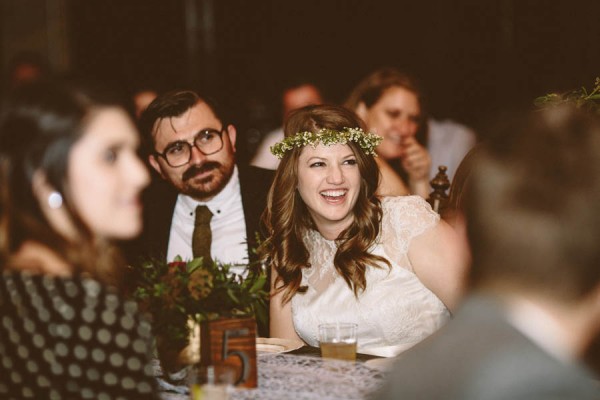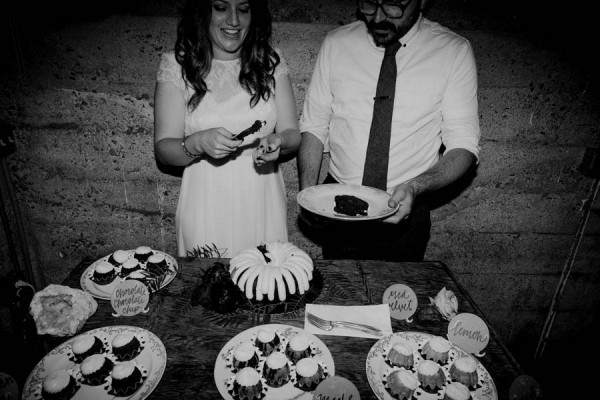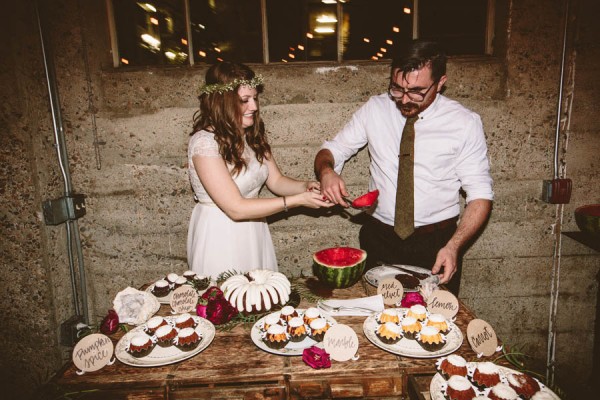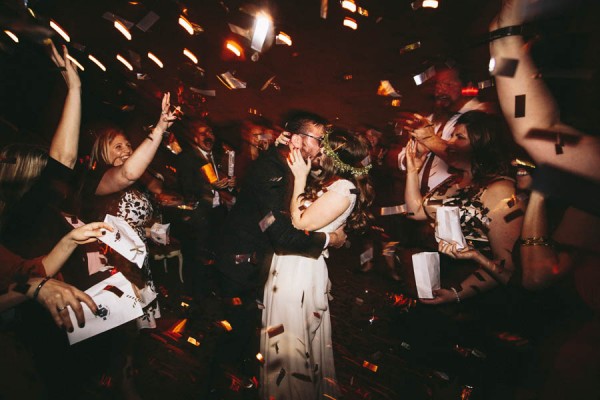 Many thanks to Jamie Joe Designs for sharing Charlotte and Luke's Luce Loft wedding with Junebug. Do you love their San Diego wedding? Take a look at Joanna and Jared's naturally glam wedding at The Water Conservation Garden!