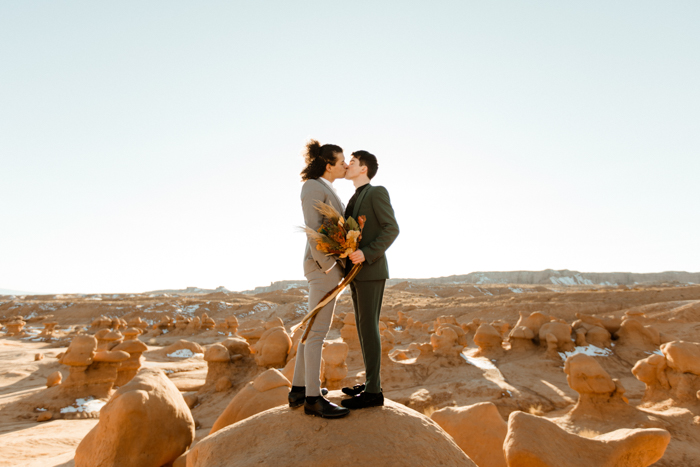 From the groom's vibrant suit choices to the towering Utah red rock views—there was no detail overlooked in this Goblin Valley elopement ceremony. Photographer Dallin and Cienna Photography assembled a talented team of wedding professionals that worked together to pull off an elopement that was full of trendy fashion and intentionality.
The floral arrangements by Brims and Blooms, paired with the groom's pop of color suits, brought life to the muted Goblin Valley, Utah desert backdrop. Dallin and Cienna Photography captured the intimate and powerful details of this elopement that is sure to influence couples looking to forgo the traditional wedding ceremony route.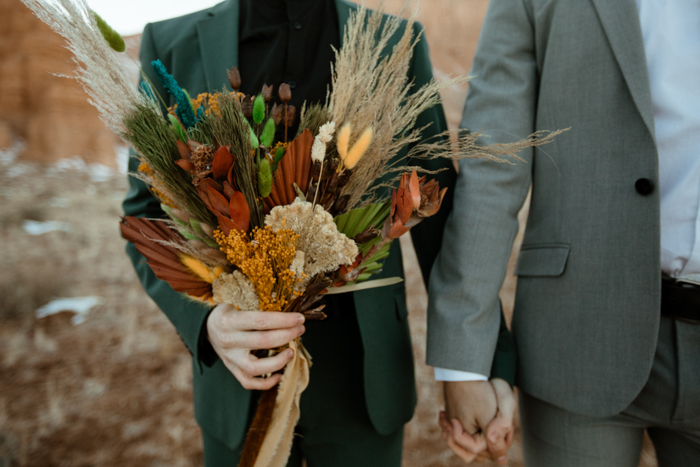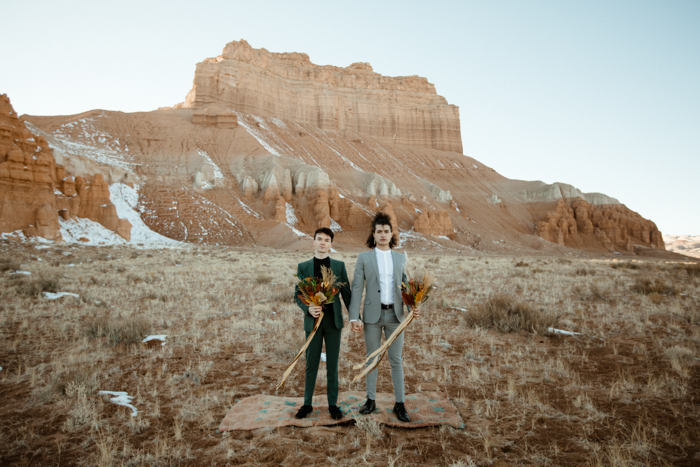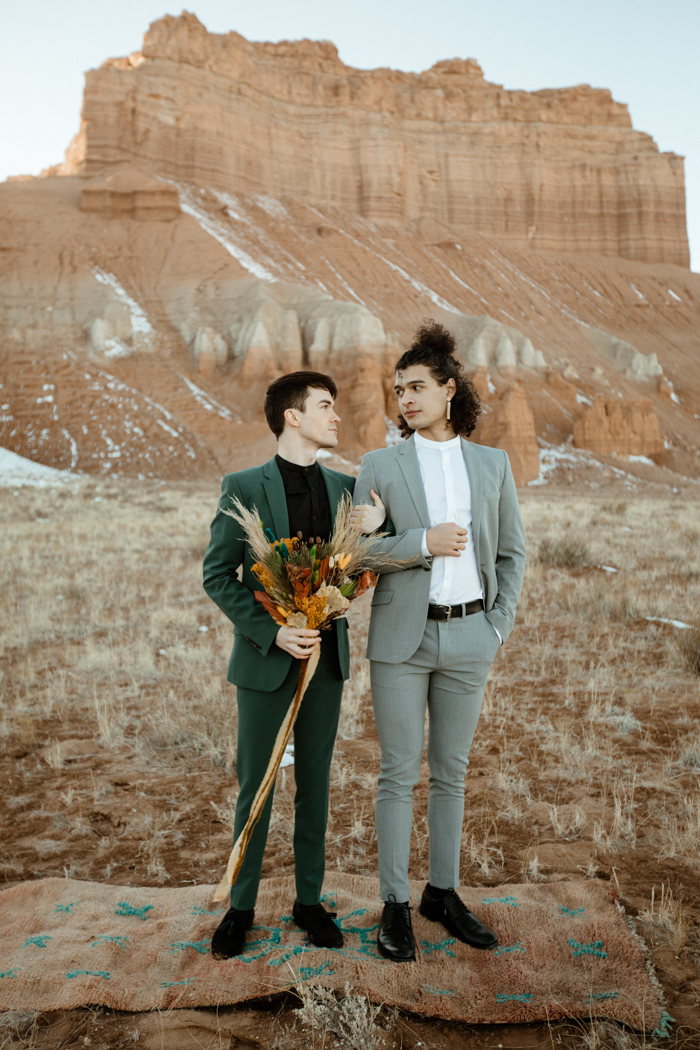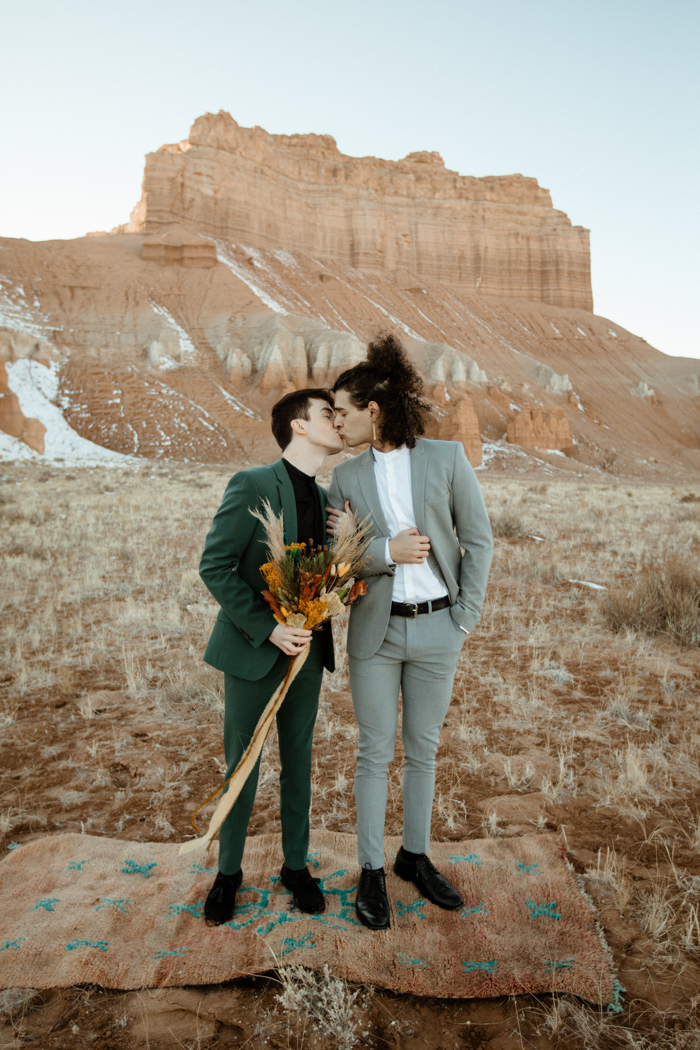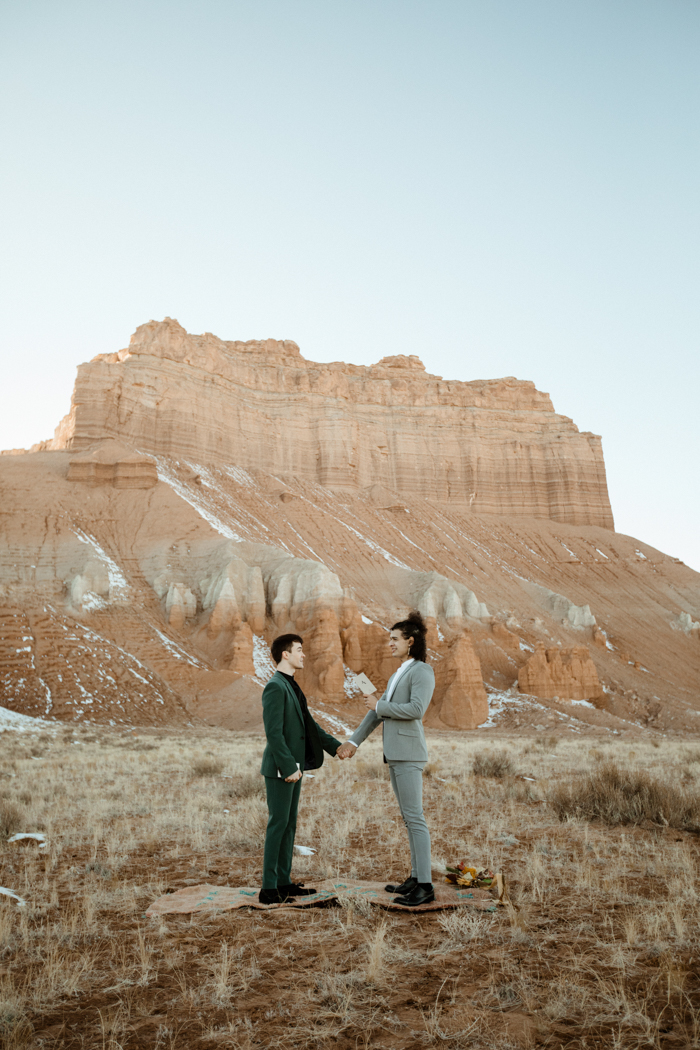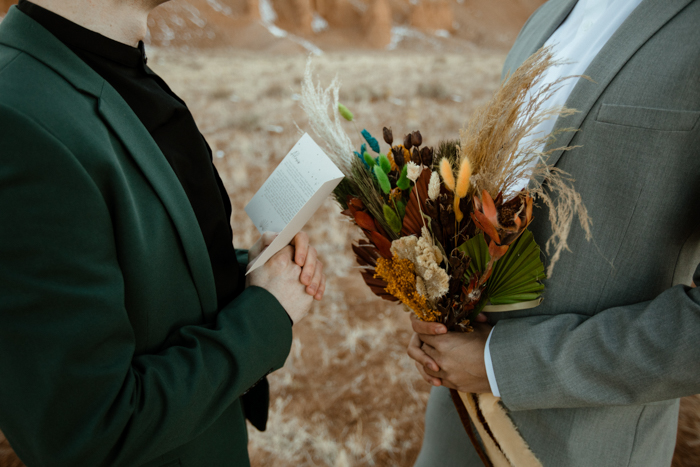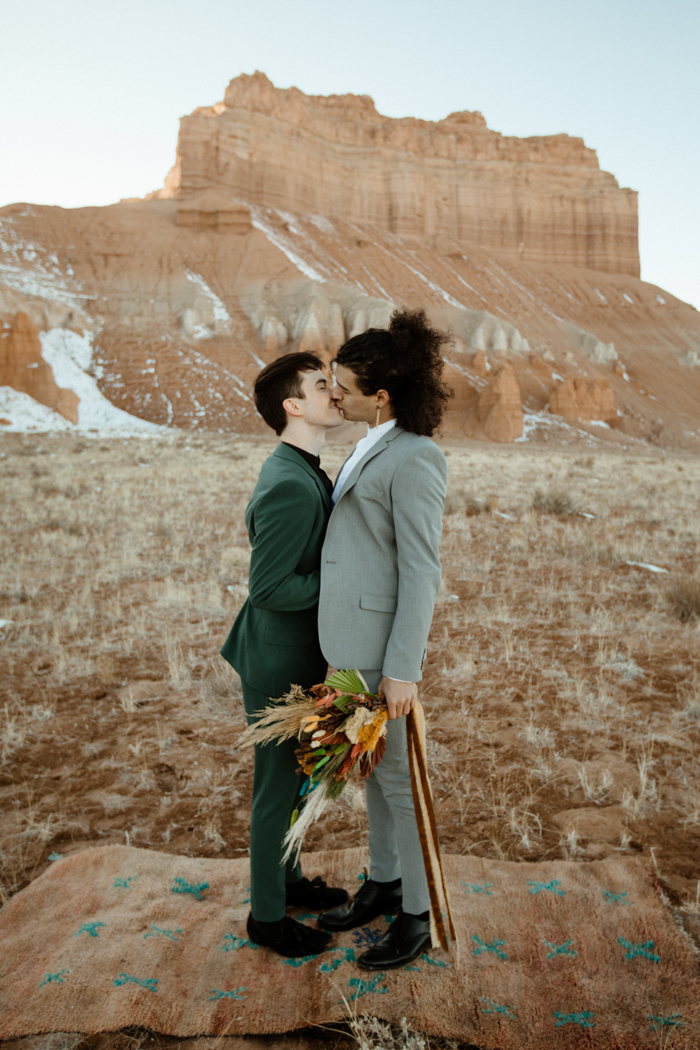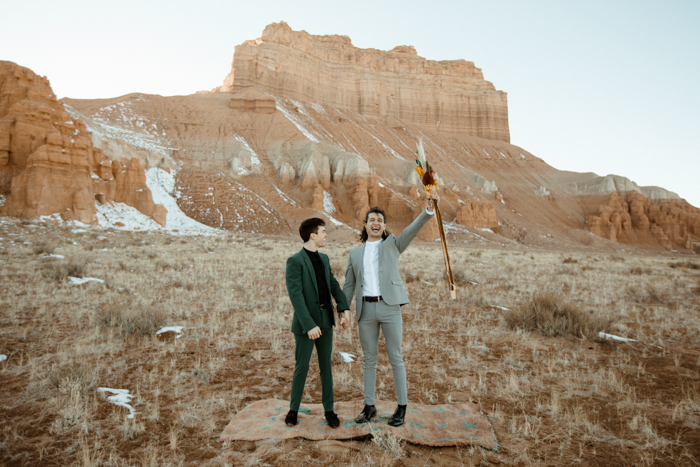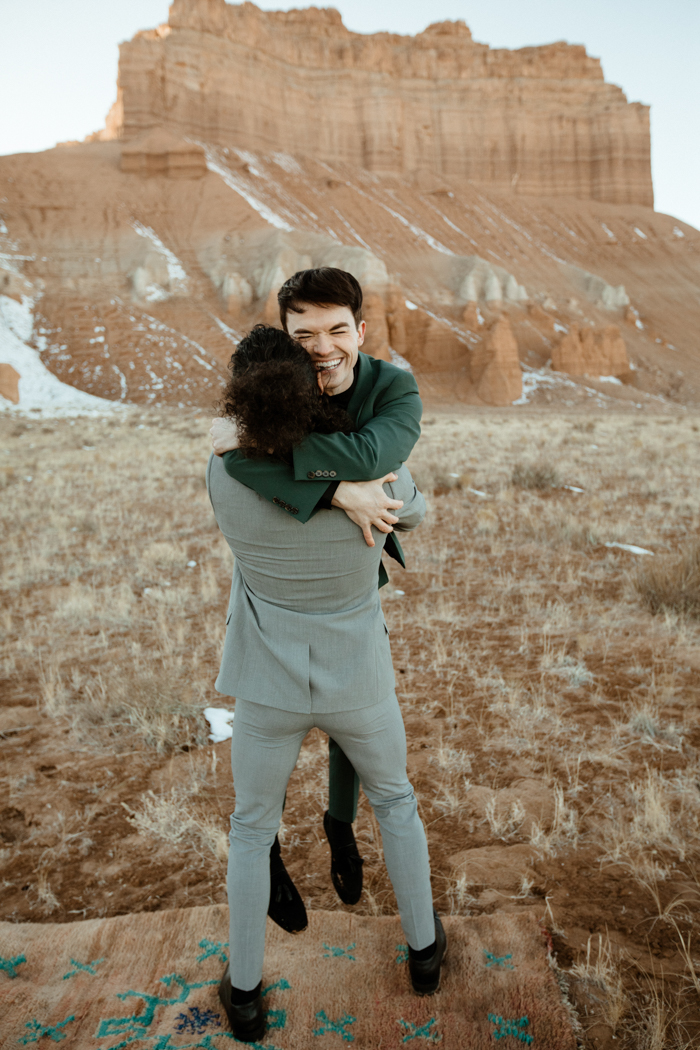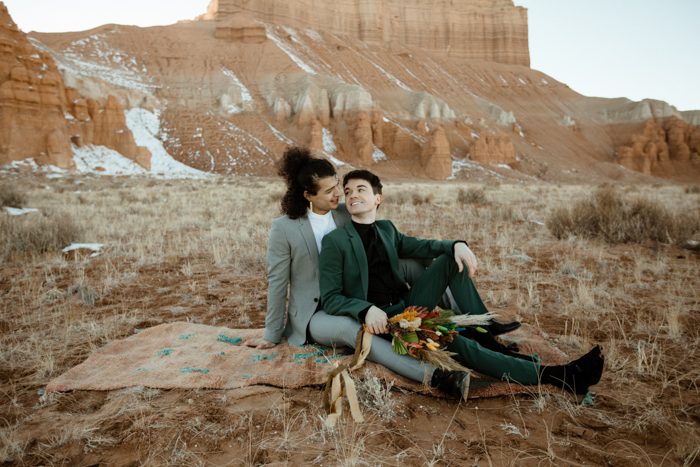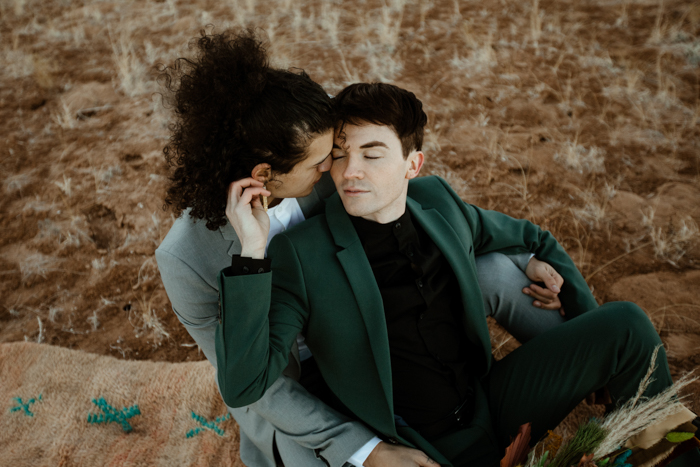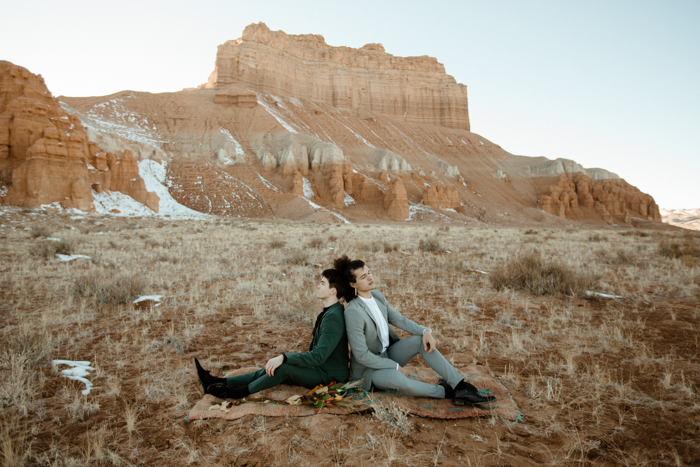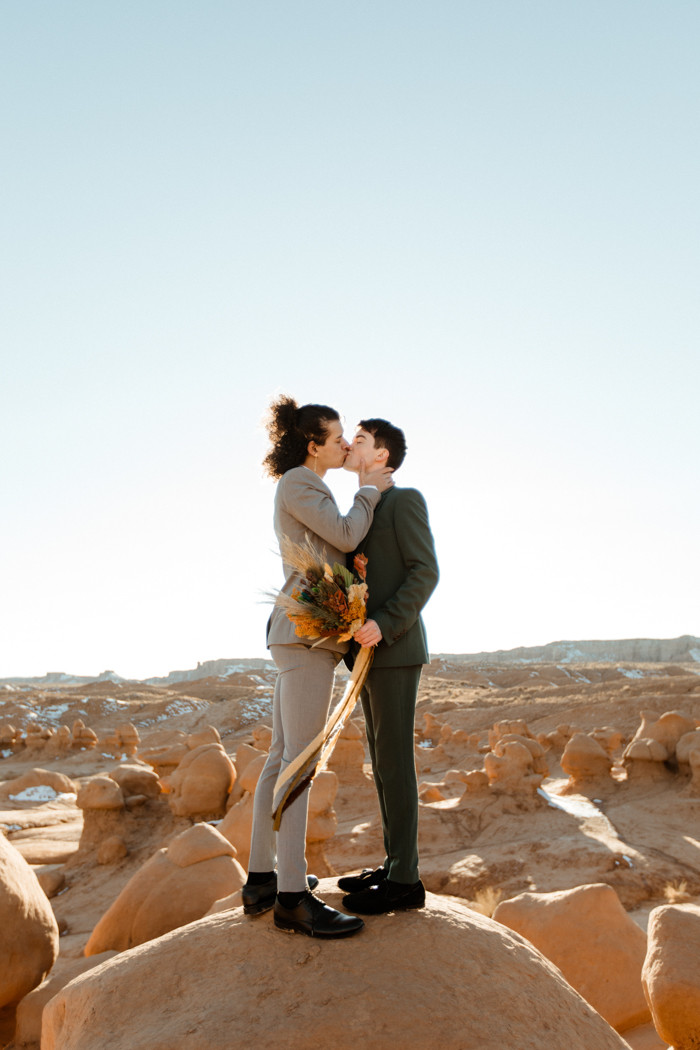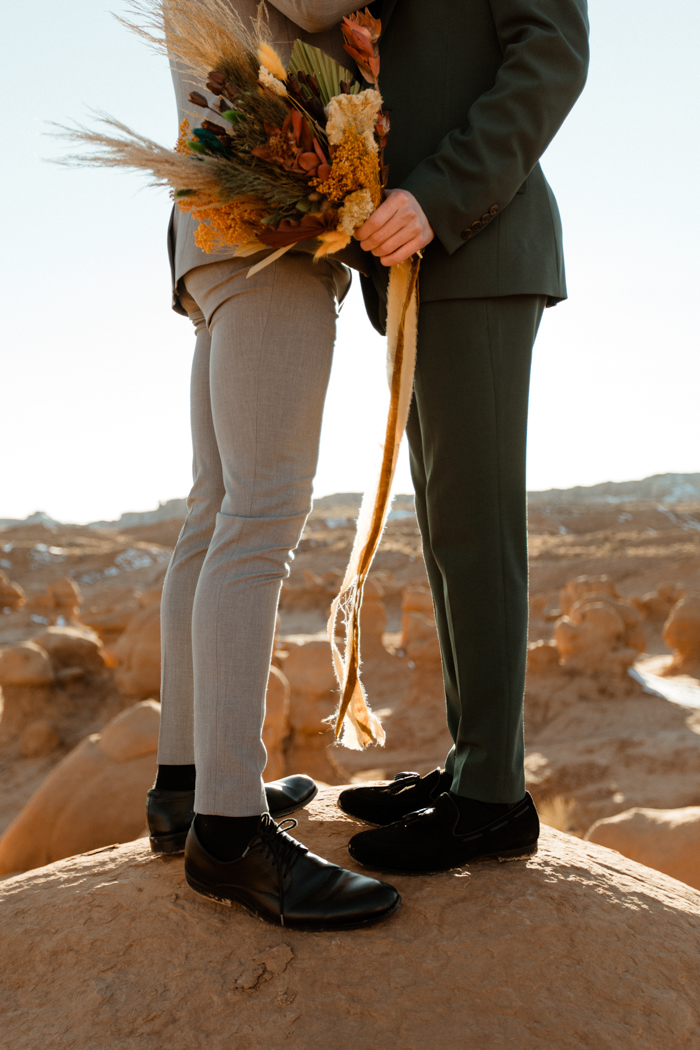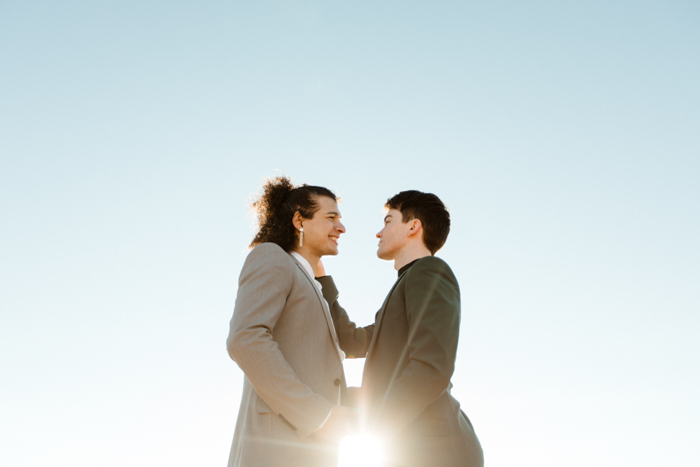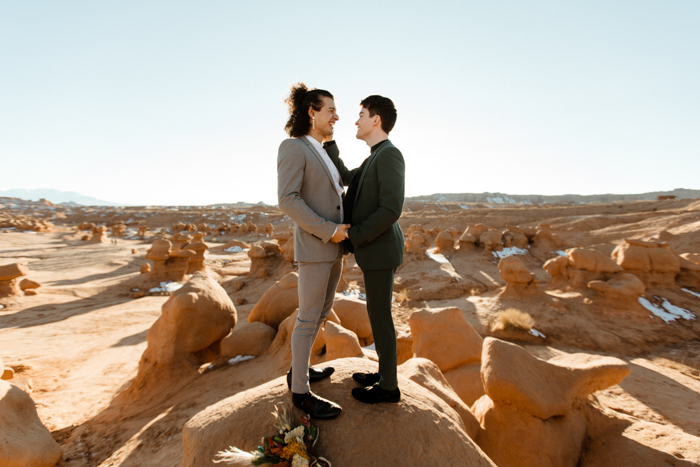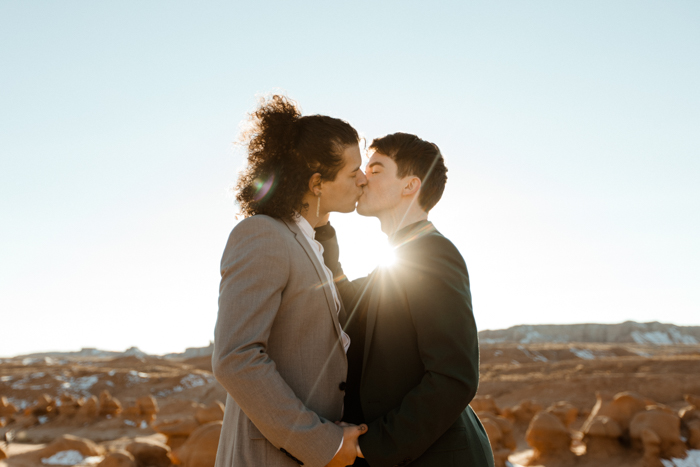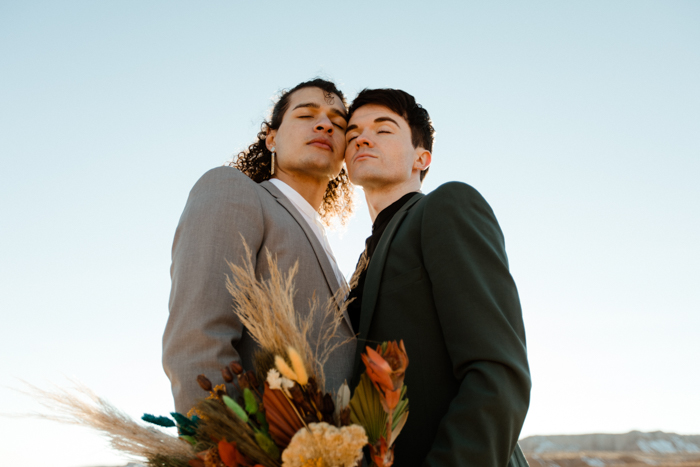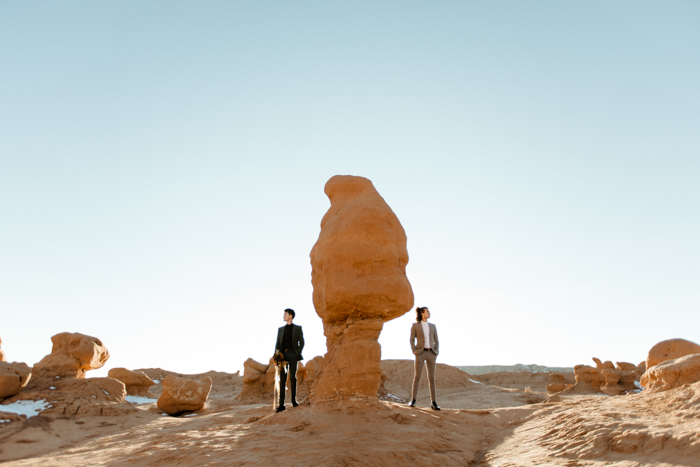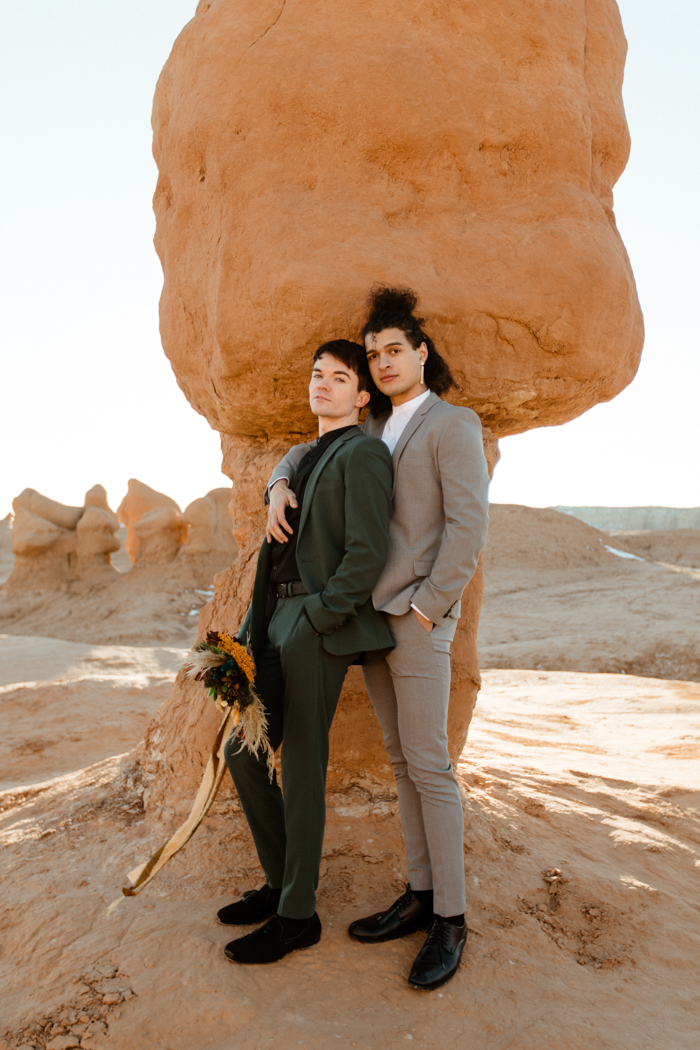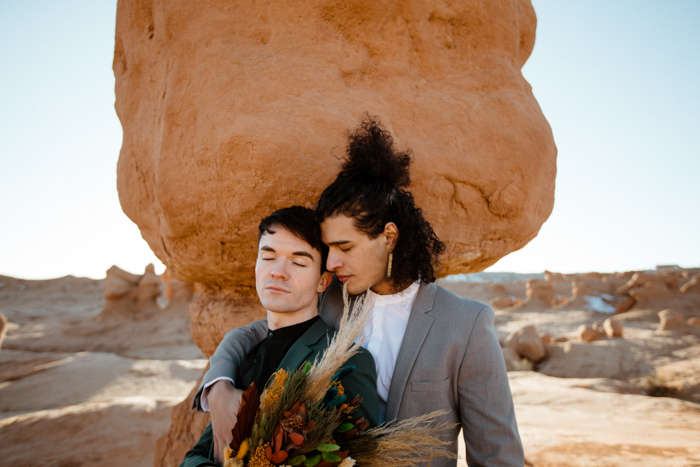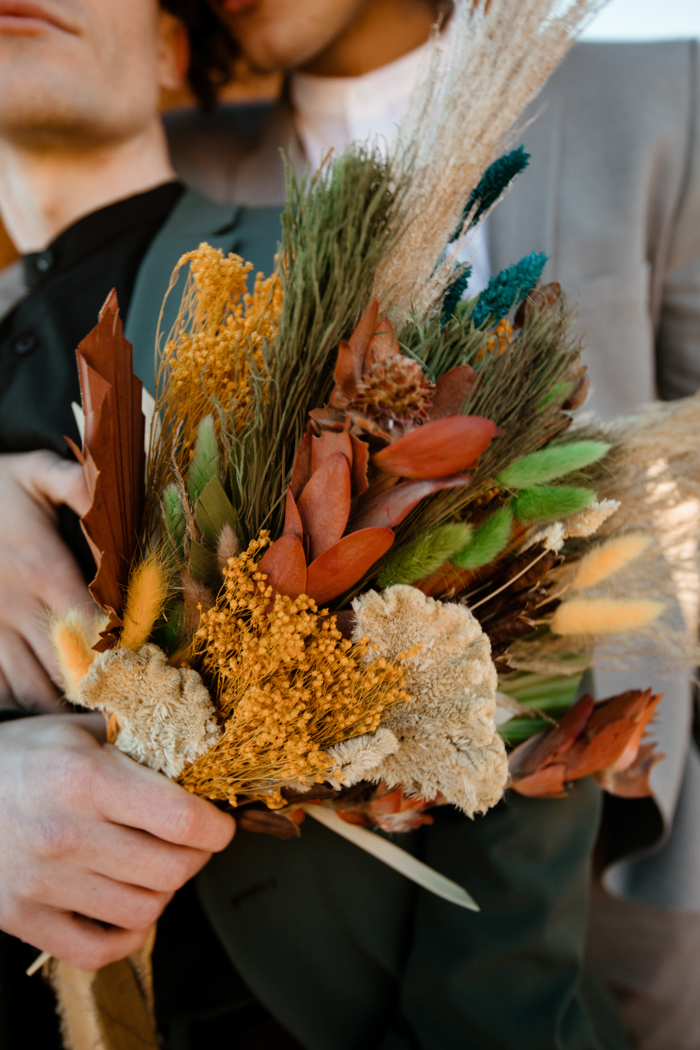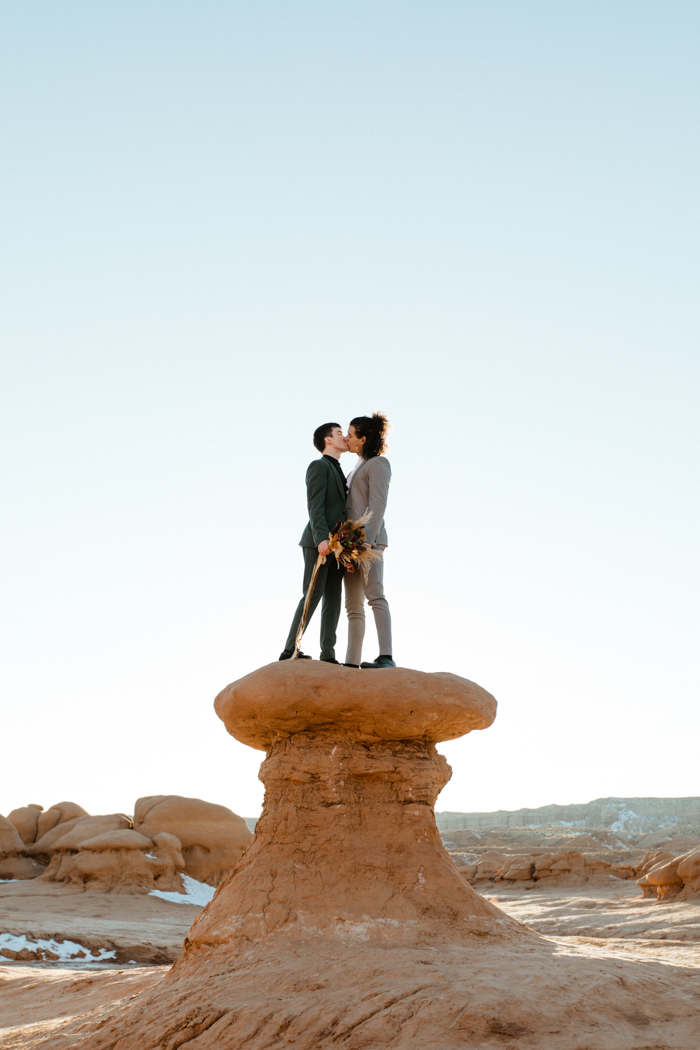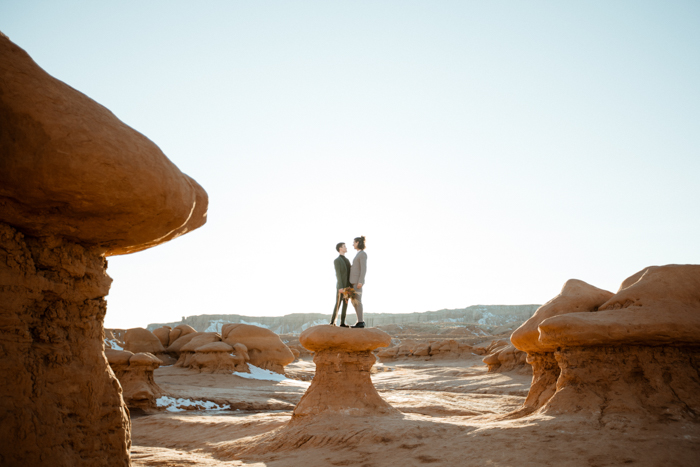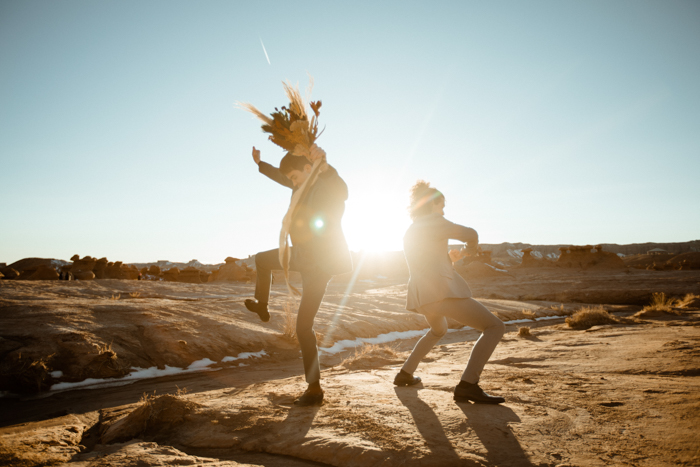 This colorful and stylish Goblin Valley elopement demonstrates the importance of hiring talented wedding vendors. With trusted wedding professionals come magical stress-free celebrations—from beginning to end.
Planning a wedding, but not sure where to start? We've got you covered. Check out the ultimate wedding planning checklist to kick start your creative wedding planning—showing you all of the possibilities that exist for your big day.