Designed by Junebug Member Thomas Bui Lifestyle with gorgeous photography by Viera Photographics, Meaghann and Darren's San Diego nuptials boasted eclectic industrial inspired wedding decor with a vintage vibe. We are simply in awe with what can be done with an empty warehouse serving as a blank event canvas! Enjoy!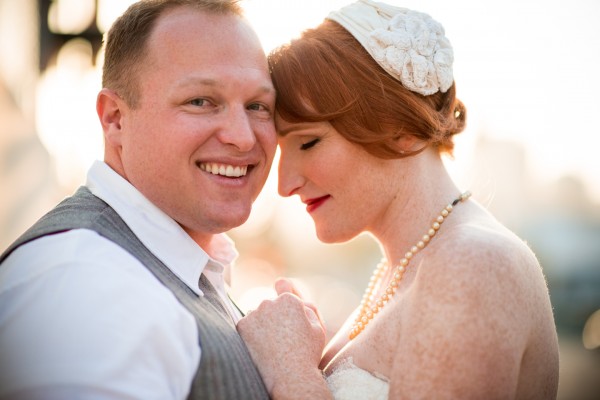 The Couple: Meaghann and Darren
The Wedding: 4.7.13 – Moniker Warehouse, San Diego, California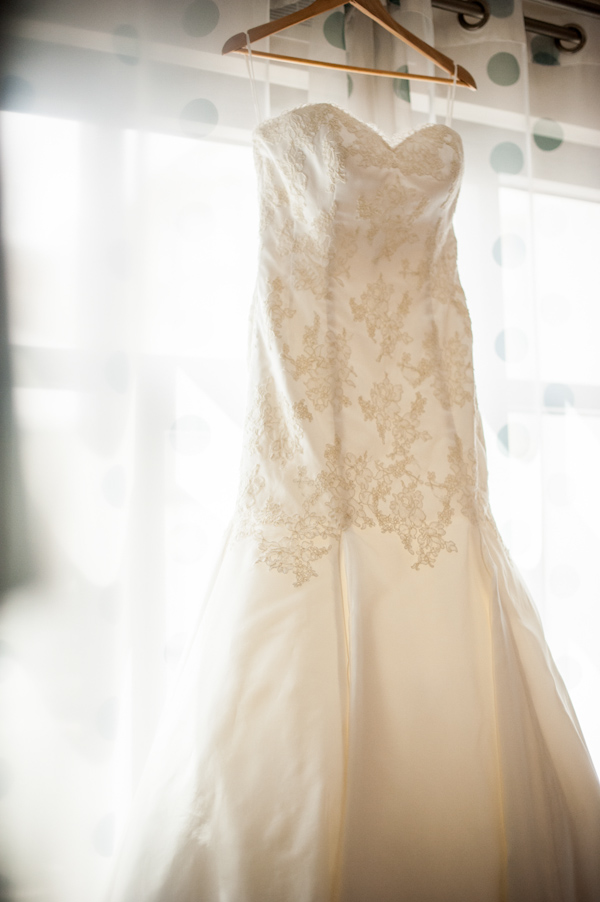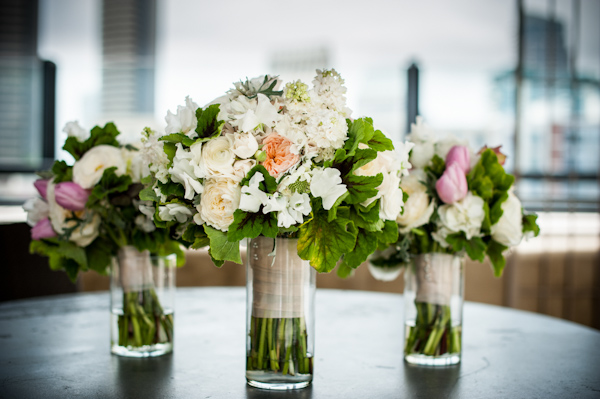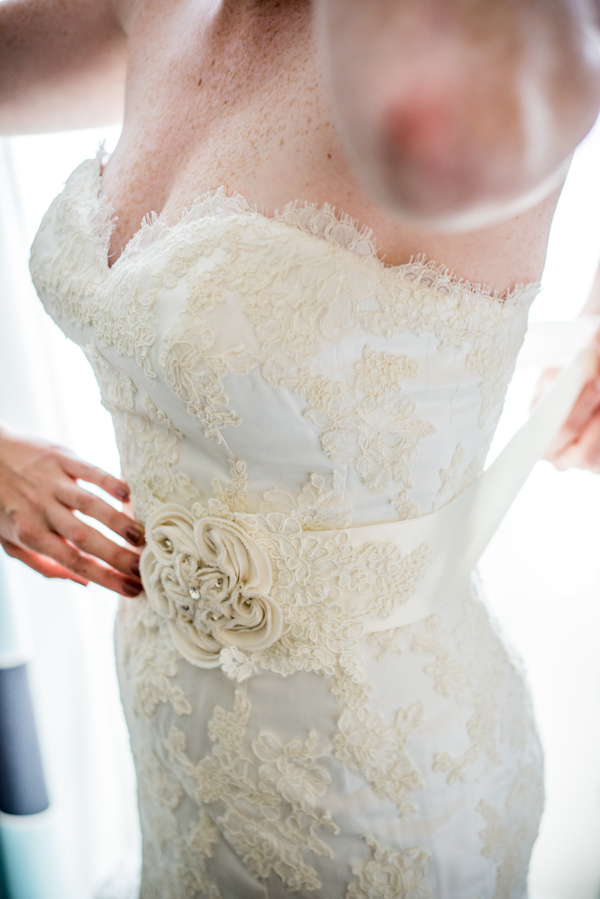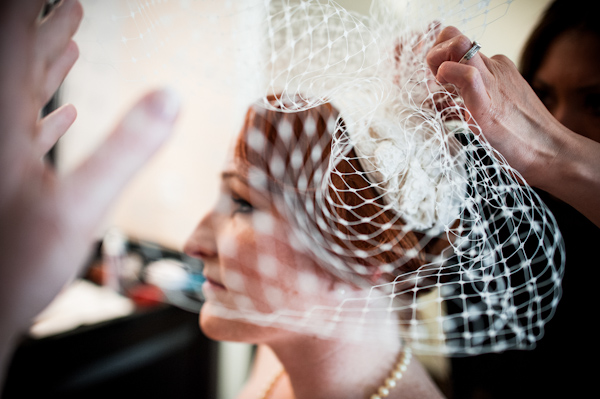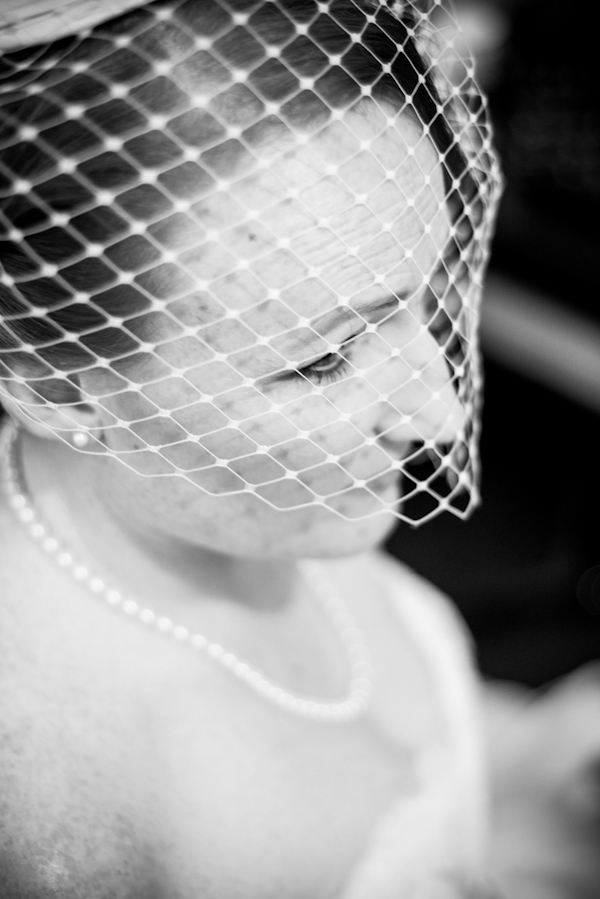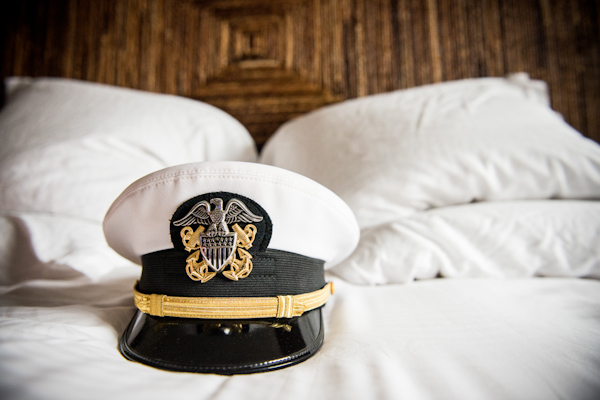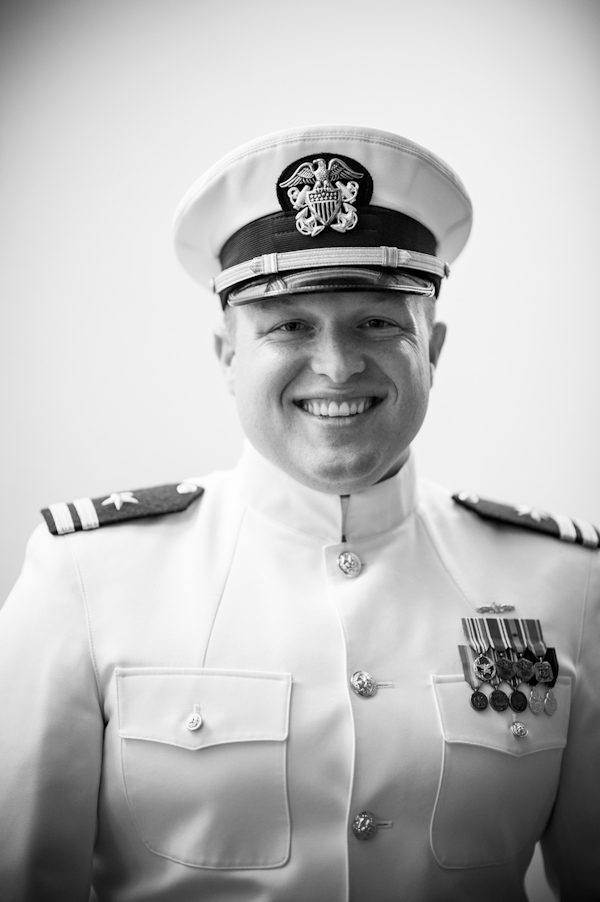 The Location: We wanted our wedding to be reminiscent of another time. For that reason we chose a military chapel from World War II for our ceremony and an old factory from the 1920's for our reception. The exposed wood and iron work of the warehouse fit perfectly with our vintage industrial theme.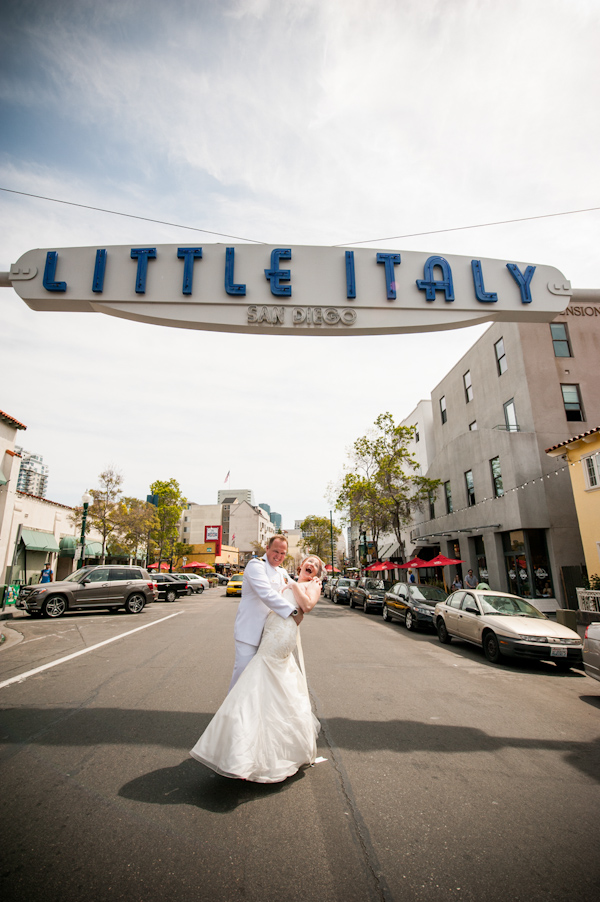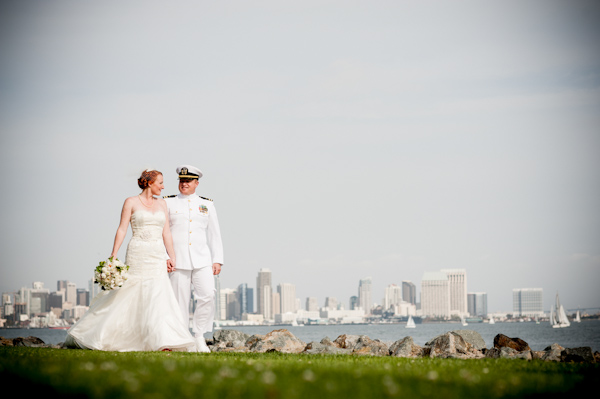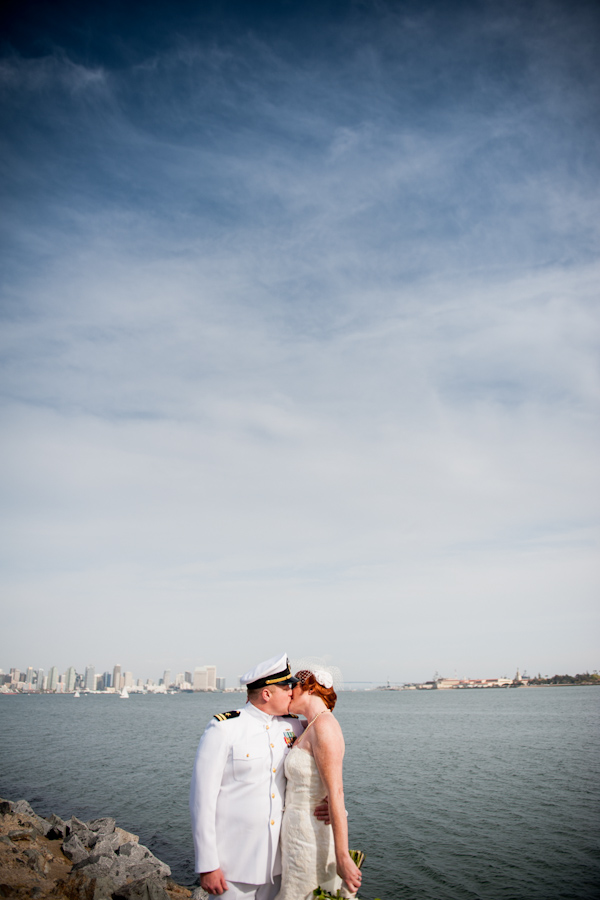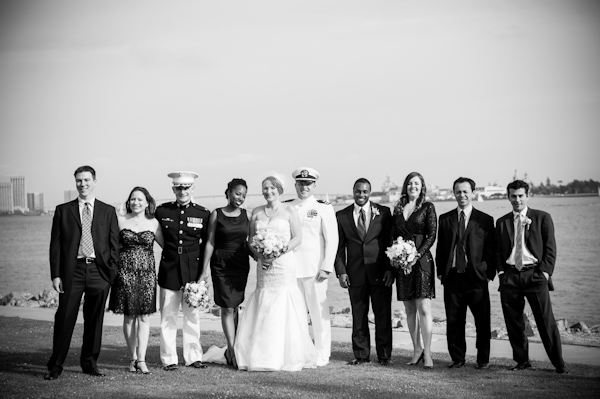 The Inspiration: We wanted a vintage industrial feel to the wedding. I told Thomas Bui I wanted it to be beautiful, classy and edgy all rolled into one. I told him that I wanted a 1940's atmosphere – a party where everyone wanted to be there, but they feared their reputation would be in tatters if anyone found out they went. He didn't disappoint!
The Design: We wanted the focal point to be the beautiful decor with a backdrop of an old, 1920's warehouse. The exposed beams and oxidized metal were perfect! The lighting made the iron work of the building pop. We wanted to keep the tables simple at first glance so we went with farm tables and no linens. Lavonne at Adorations Botanical Artistry went way beyond centerpieces and created environments. The stunning flowers were enhanced by found objects like Edison lights, old spools, books, globes and other fascinating pieces.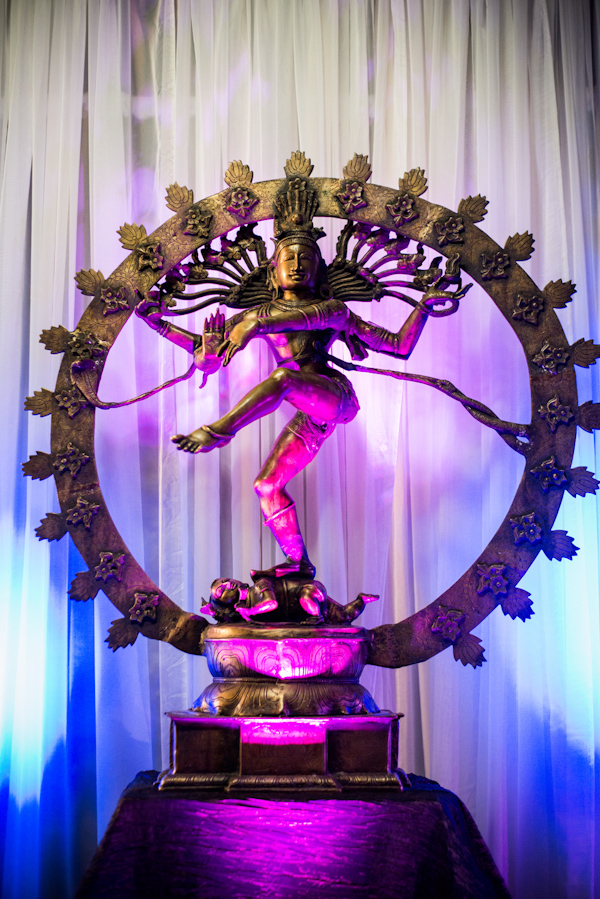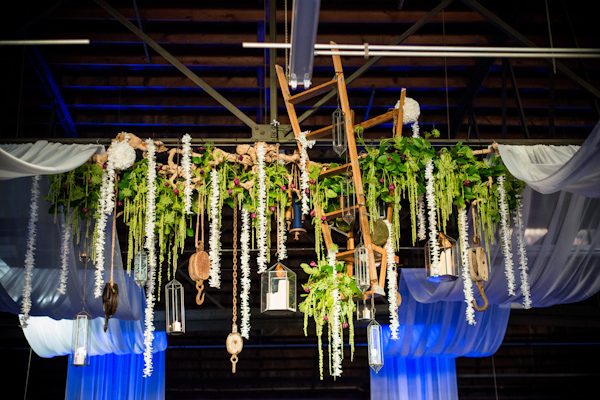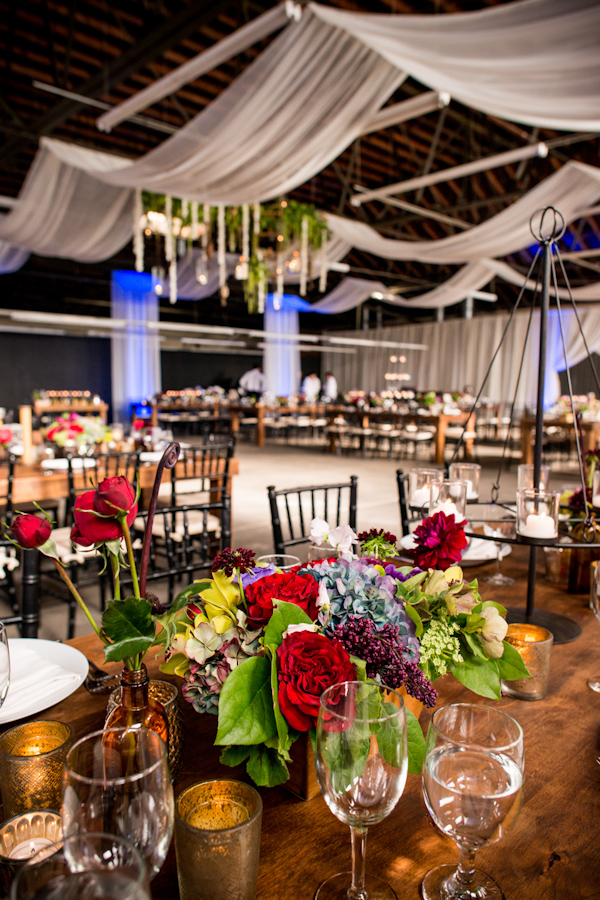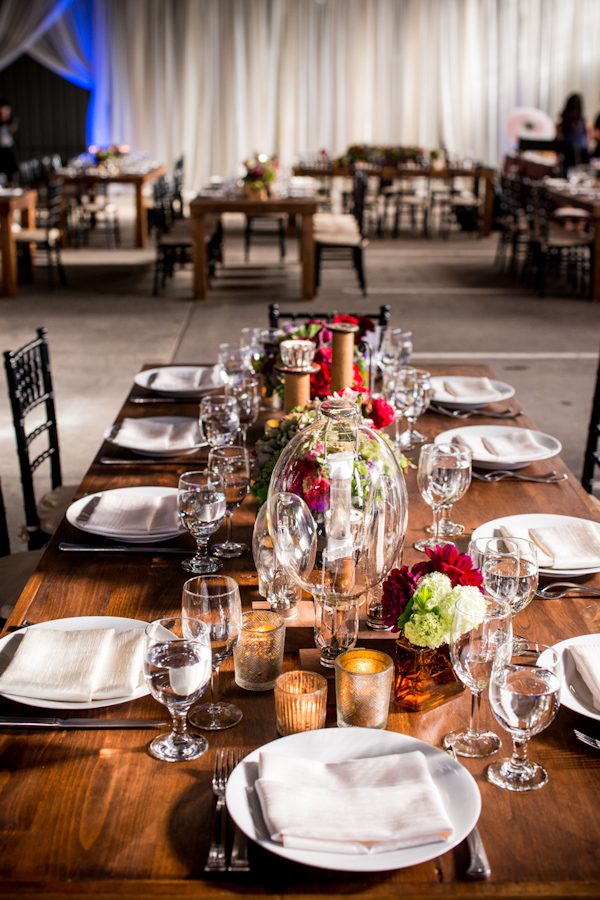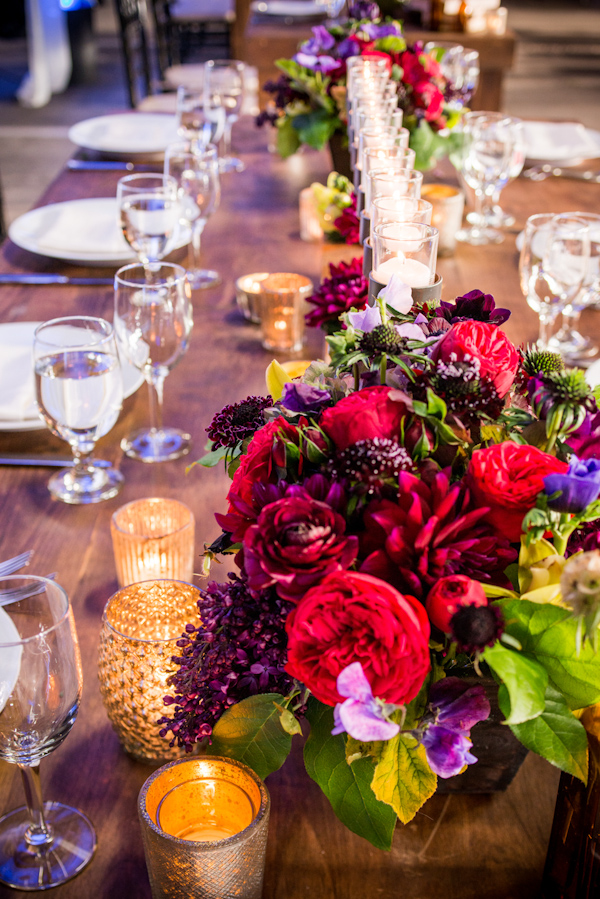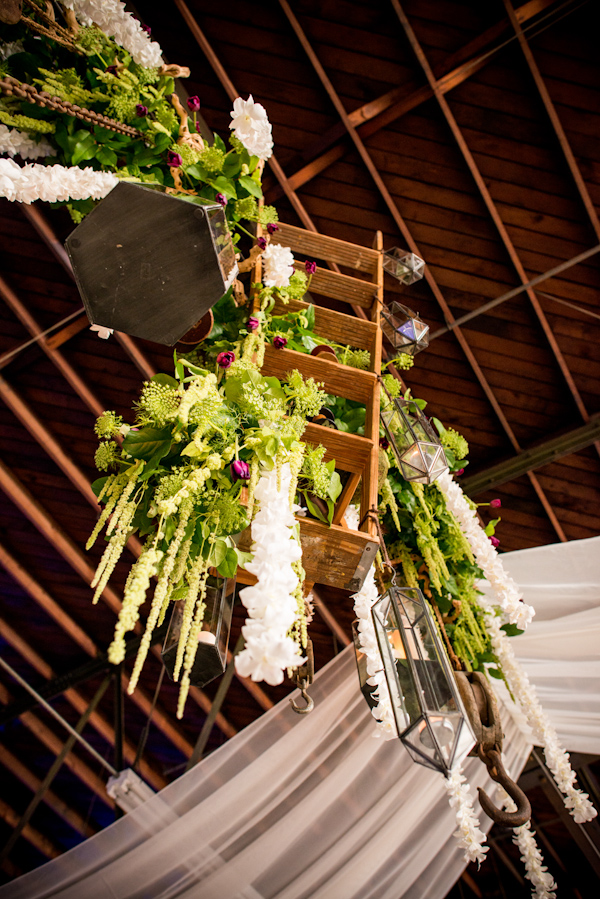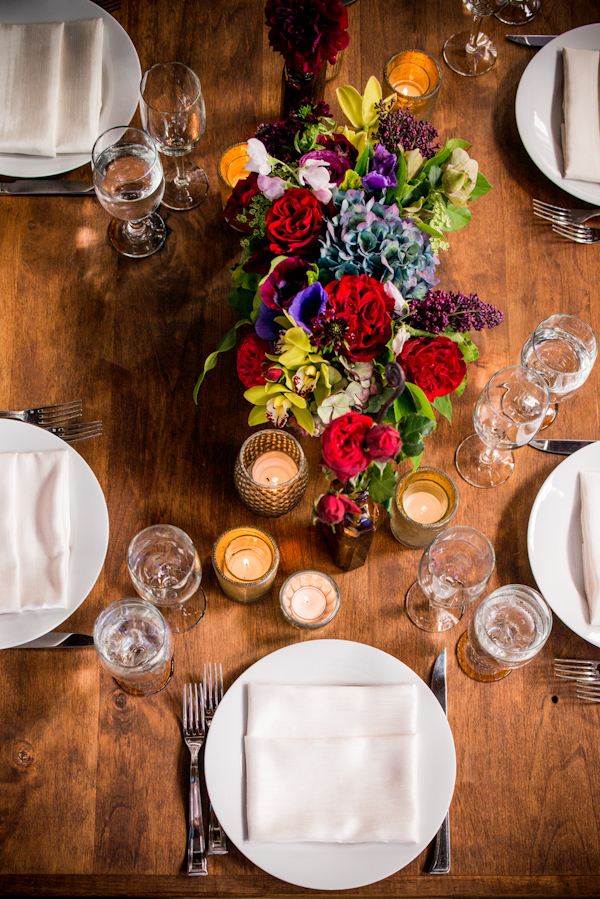 The Moments: I loved walking into the reception site, it was more than I could have ever dreamed. We are not a typical couple so a lot of the time honored traditions were not that important to us. One thing we kept was the unity candle. Since Darren is in the military it is something that we will always have to symbolize our marriage, even if he's deployed the candle can be lit and he'll be right there with us. More than anything we both loved being with our friends and family. Darren and his military unit were deployed three weeks after the wedding for a year. Our wedding ended up being the last big gathering we had as families before they all left. That was really special.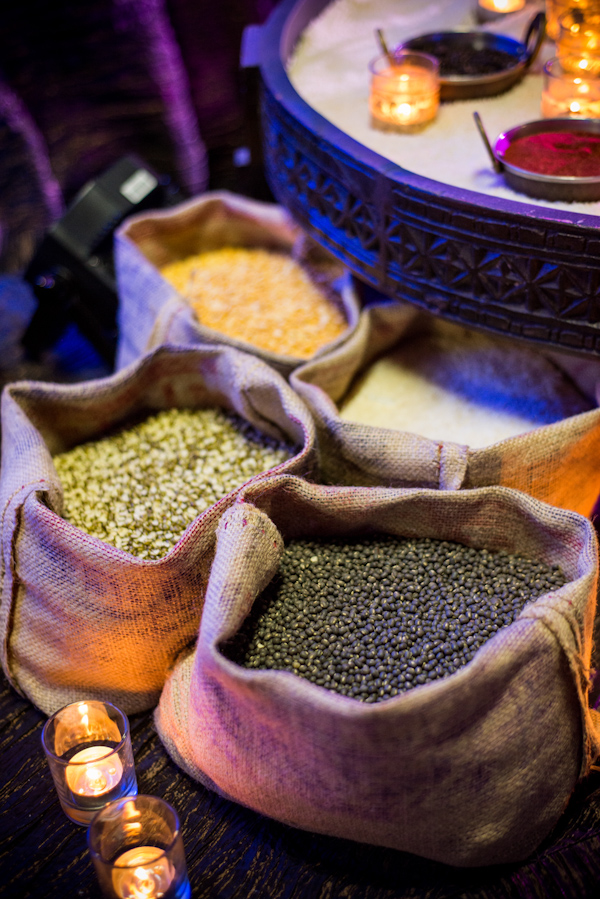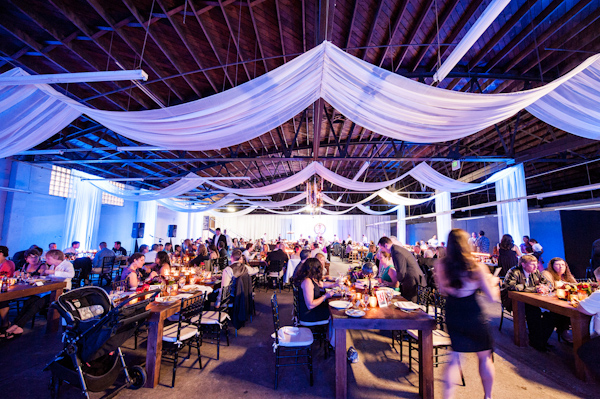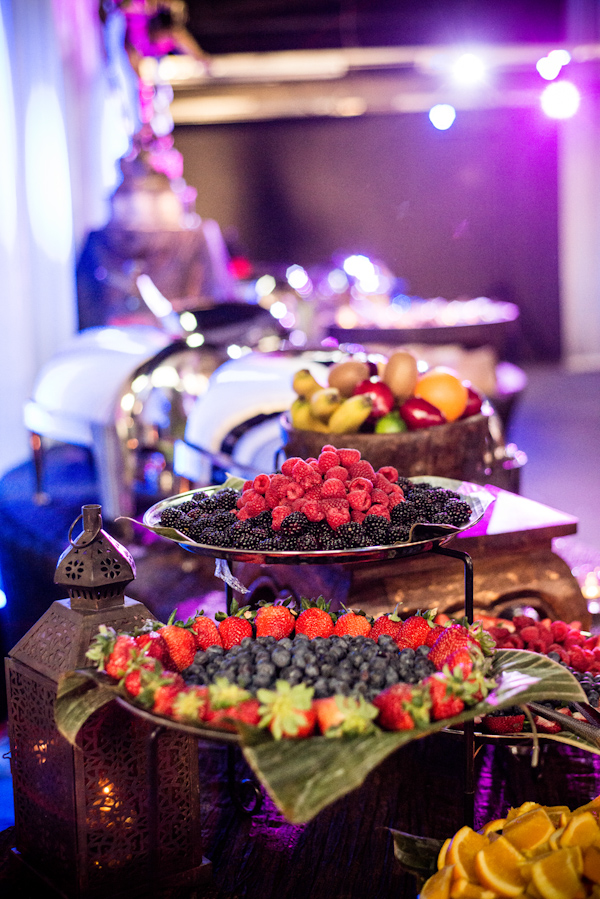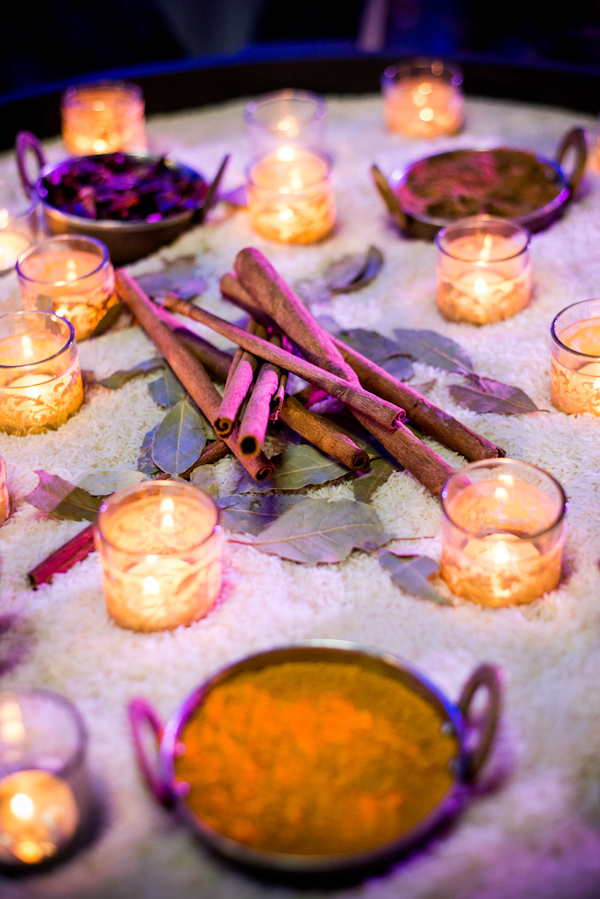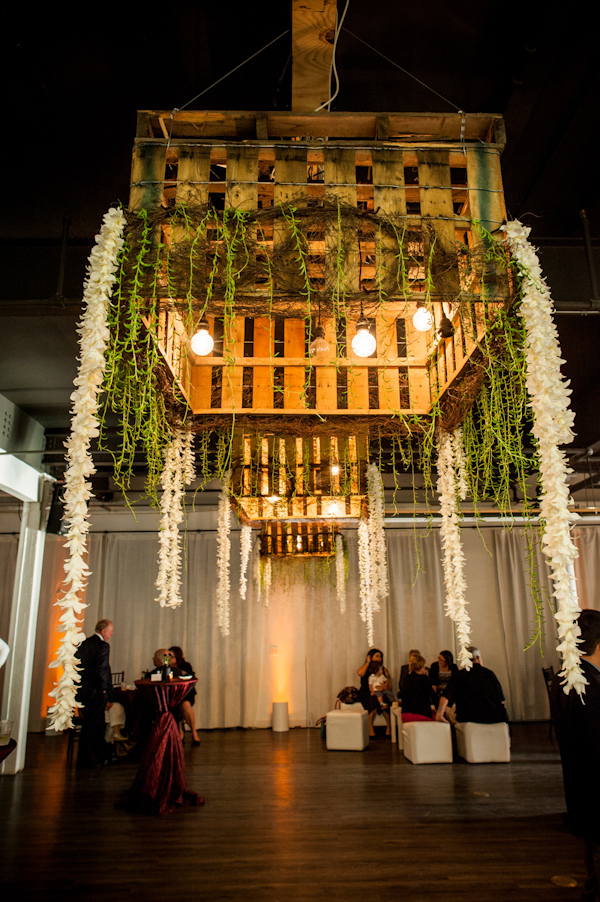 The Advice: I would tell people to hire a planner and refuse to settle. Our planner got us discounts with every vendor we used. Also, instead of finding one caterer who could kind of do several things okay, we hired experts who did one thing well. We went to our favorite restaurants and ordered our favorite foods. It kept the cost down and the quality was out of this world. People are still talking about the food. Along the same lines neither of us were really big fans of cake so we got a cheese cake to cut from our favorite dessert restaurant, hired a caterer who made the best cookies I have ever had, ordered chocolate samosas from our Indian Food caterer and hired a crepe company to make crepes to order. It was more food than anyone could every eat (we did our best to try though), everyone found several things they loved AND it was still cheaper than getting a crazy cake that probably wouldn't have tasted that good to us anyways. It took a long time to find a venue that was restriction free, meaning we would hire whoever we wanted and did not have to hire one of their preferred vendors. That said, it was worth the wait and and saved us a lot of money!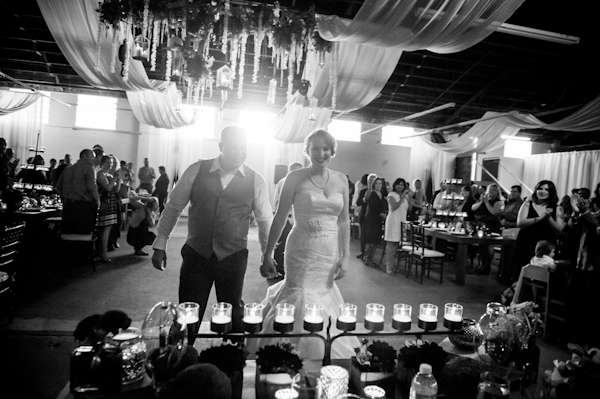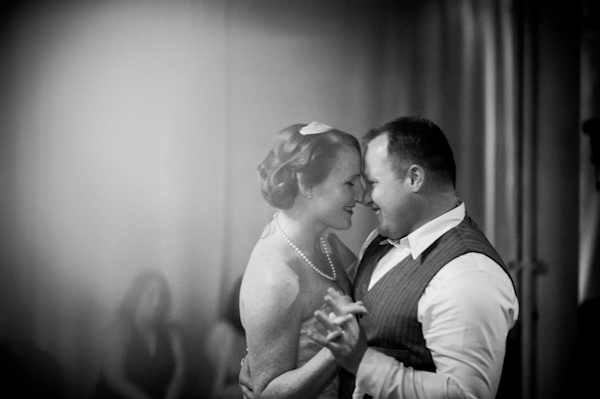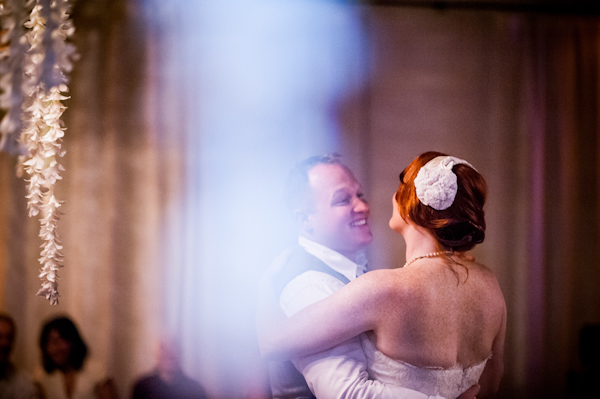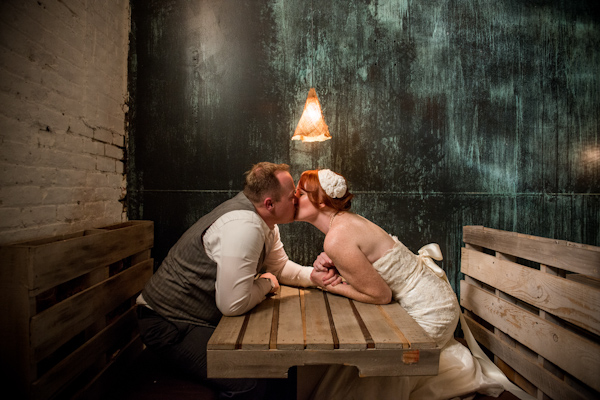 The Wedding Team:
Photographer: Viera Photographics
Event Planner: Thomas Bui Lifestyle
Ceremony Venue: The North Chapel
Reception Venue: Moniker Warehouse
Officiant: Kevin Crim
Invitation Designer: Rachel Jane Couture Invitations
Catering: Holy Rice Balls, Azuki Sushi, Monsoon Restaurant Group, Julie Darling Private Chef, Cassie's Crepes
Florist: Adorations Botanical Artistry
Cake: Extraordinary Desserts
Wedding Dress: Anne Barge via Bliss Bride
Bridal Accessories: Jill Courtemanche (custom headpiece), Anne Barge via Bliss Bride (custom veil)
Groom's Apparel & Accessories: Crow Thief
Hair: Henna Rodriguez of Henna's Hair Studio
Makeup: Ann DeNicolo, Makeup Artist
DJ: Vynce Pham of Music Phreek
Live Music: Teagan Taylor Trio
Transportation: Top Dog Limo
Rentals: Concepts Event Design, Inc., Classic Party Rentals
Rings: Don Faulhaber
Thank you Meaghann and Darren for sharing your eclectic wedding style with us!
Looking for more industrial inspired decor? Check out this urban chic wedding inspiration photo shoot!