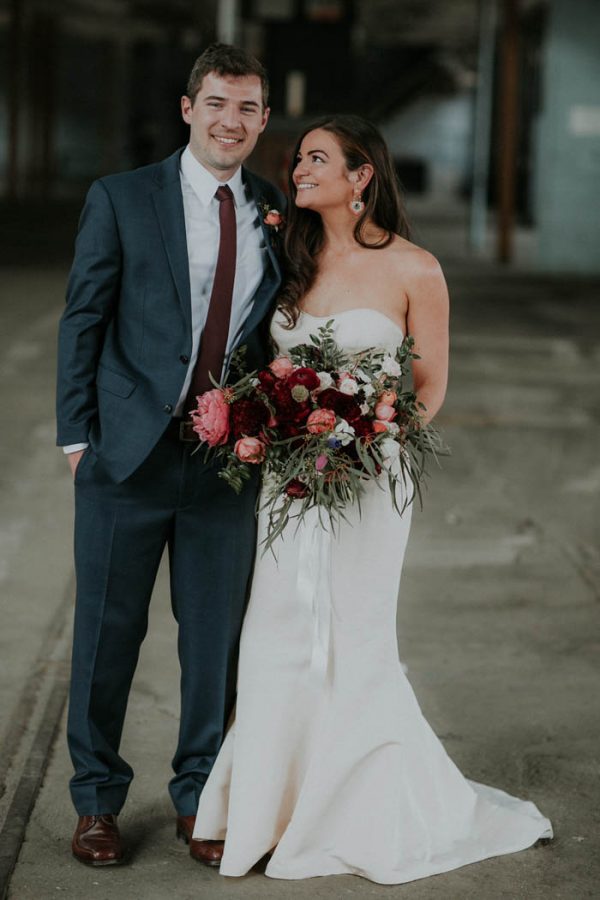 Kate and Luke had two main goals for their glam wedding at 58 Fore: to have a meaningful ceremony that broke tradition and was uniquely "them," and to throw a killer party for their family and friends. When you see these photos by Abby Lorenz Photography, you'll agree that they totally nailed it! Their ceremony was filled with loving advice from married couples whom they admire, a special song from the groom's parents, and even a slight mishap with the rings that had everyone crying with laughter. With the help of expert planner Sarah Goodwin of Daisies and Pearls, they were able to cohesively tie together an industrial + glam + rustic vision with flea-market finds, DIY décor, and moody floral arrangements from Broadturn Farm. All in all, this is a great example of how to customize a space to fit your personal style(s)!
The Couple:
Kate and Luke
The Wedding:
58 Fore, Portland, Maine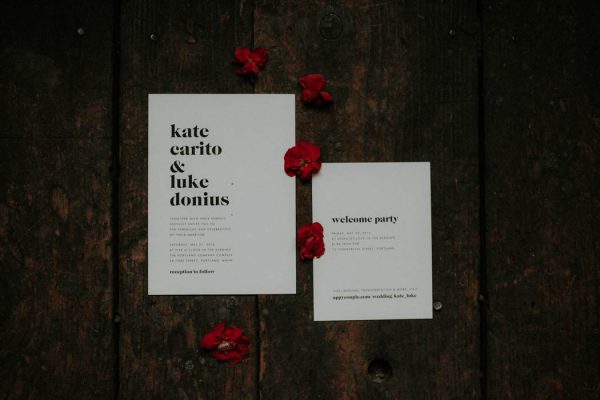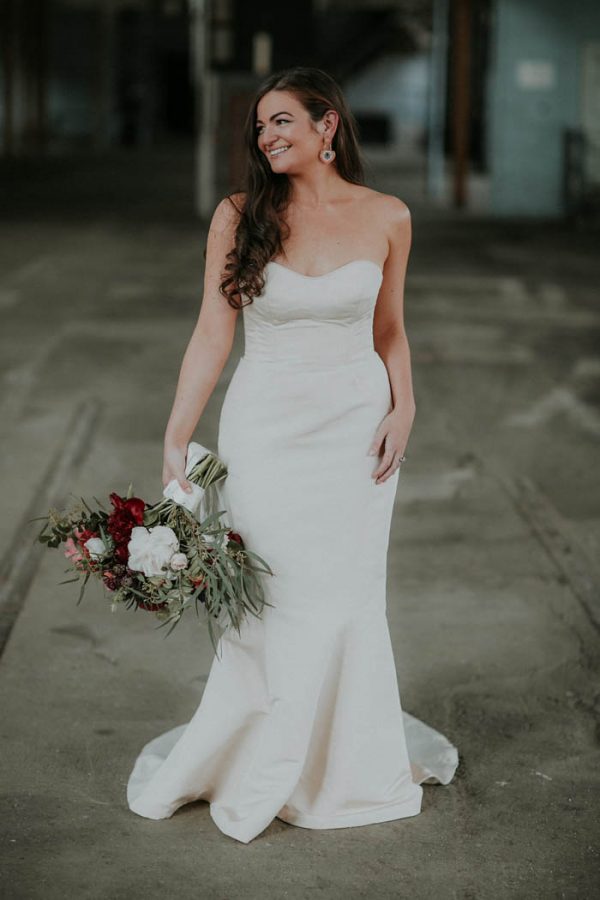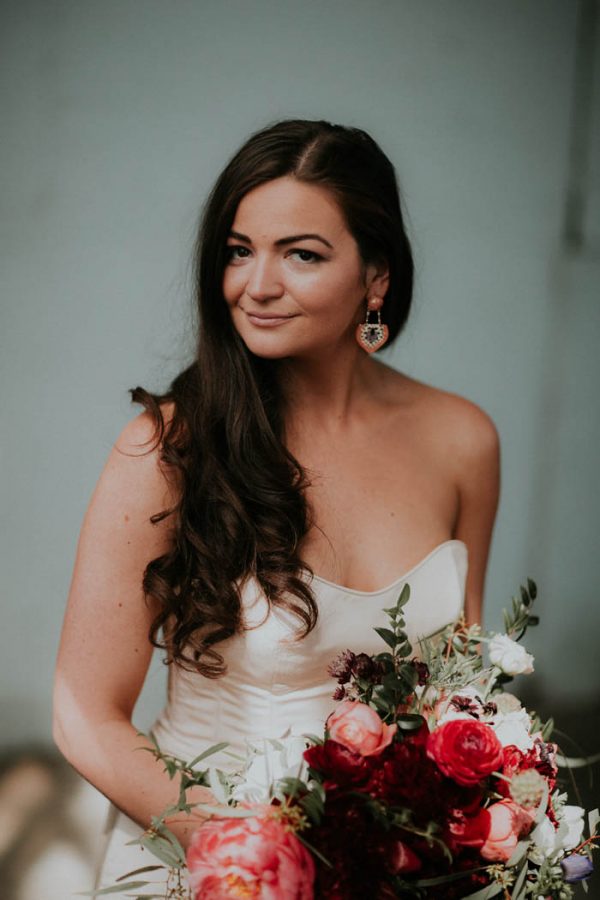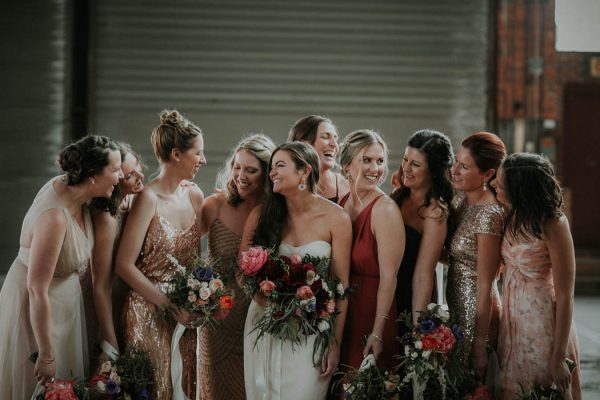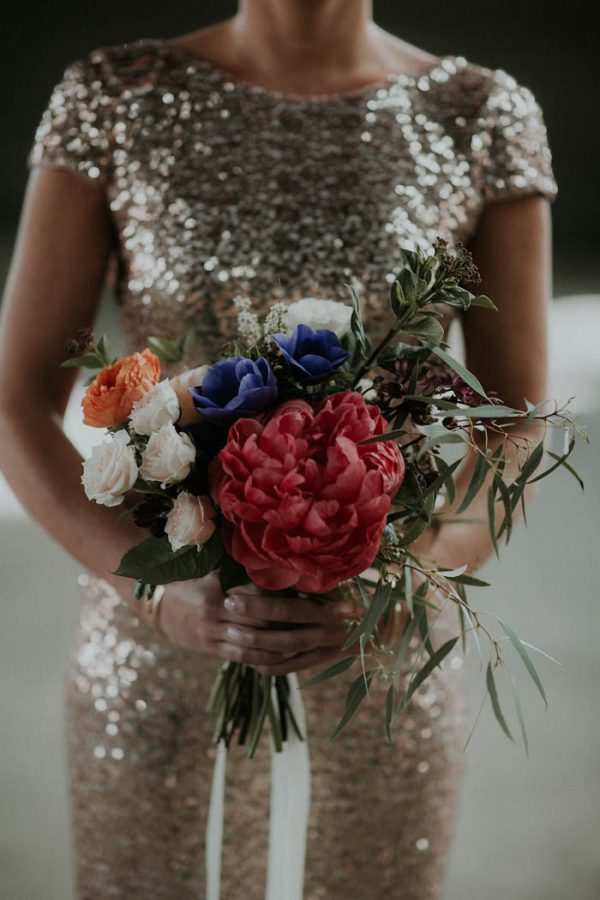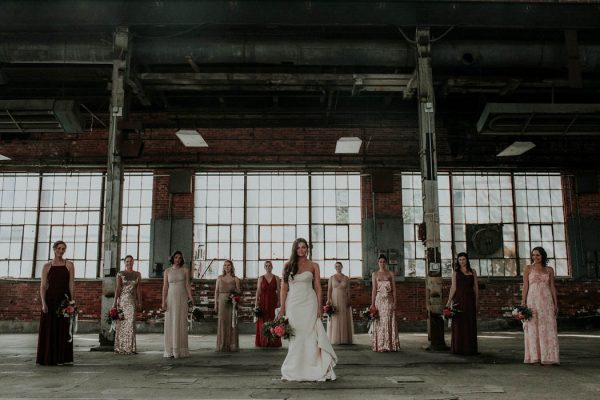 We both strongly felt that having a meaningful ceremony was important. We wanted someone who knew us and understood us as a couple to marry us, so we asked Luke's uncle to officiate. Instead of traditional readings, we asked three couples we admire — my brother and sister-in-law, Luke's sister and brother-in-law, and the couple who introduced us — to offer advice and wisdom on marriage. Luke and I did not know what they were going to say beforehand, and it was amazing to take in how each couple was able to express their love and our love so eloquently. Luke's parents sang "Perhaps Love" by John Denver, which was also their wedding song and a moment we'll never forget.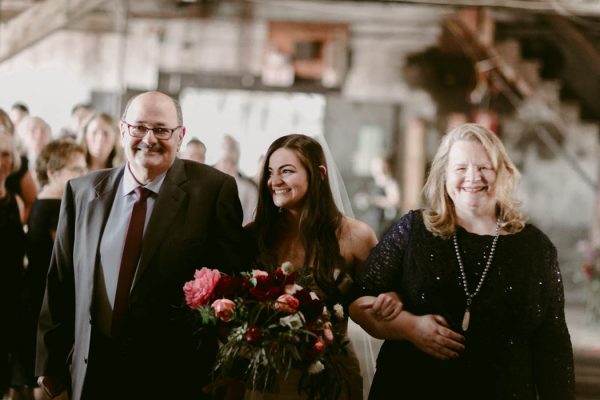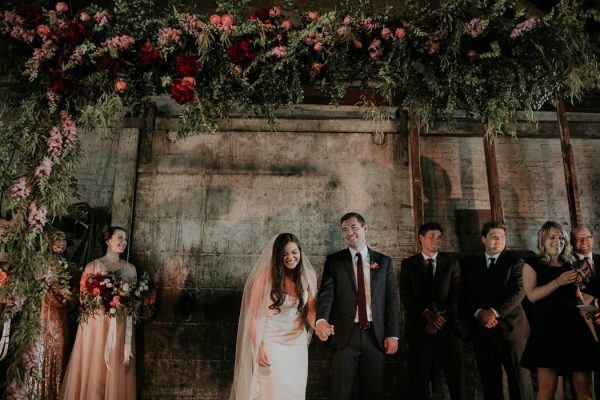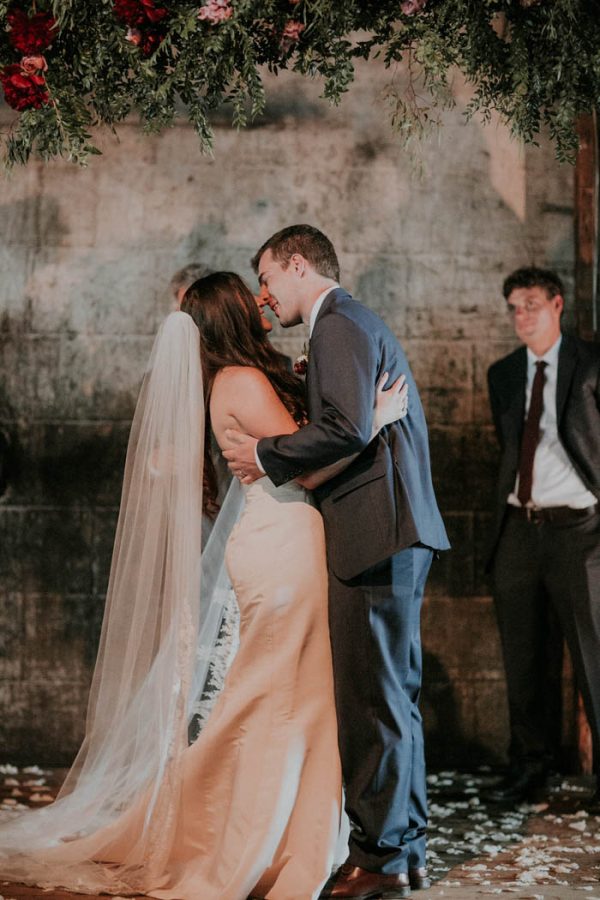 One of the most memorable moments was when our officiant reached for my wedding band from Luke's brother, and it slipped from their fingers. Our ceremony space was incredibly rustic, and there were large spaces between the floorboards. We thought for sure the ring was a goner, but instead of panic, Luke and I just started laughing. Soon, the whole room was laughing. Luckily, Luke's brother had kept a careful eye on the ring and was miraculously able to recover it. We've since deemed the event the "ceremonial tossing of the rings." We have no illusions that life will be perfect, and we loved that our wedding day embraced wonderfully imperfect instances such as this.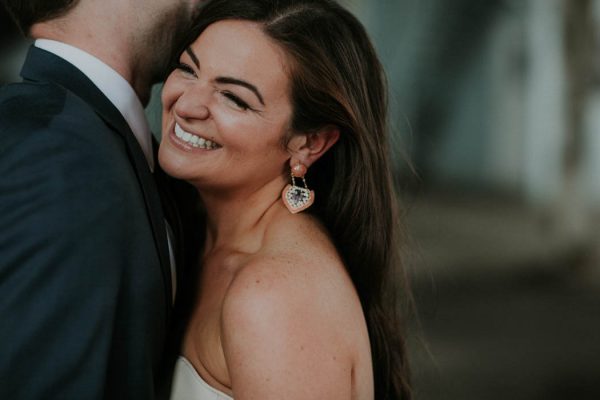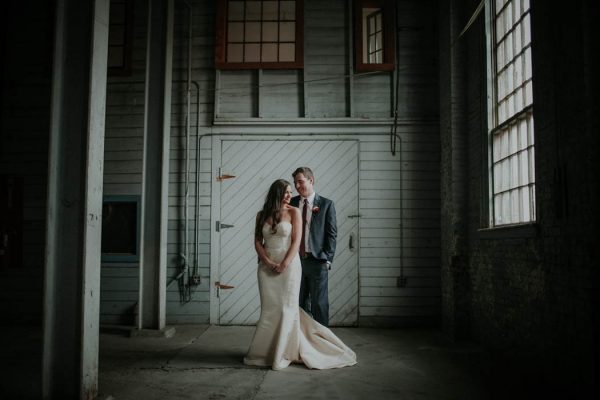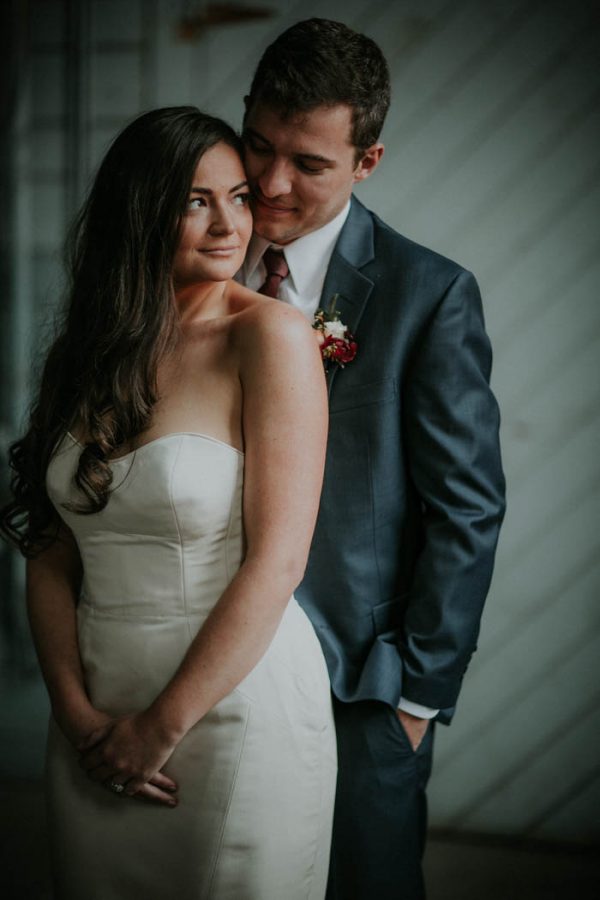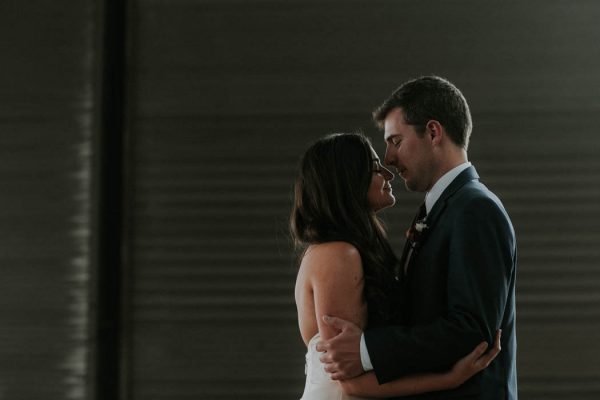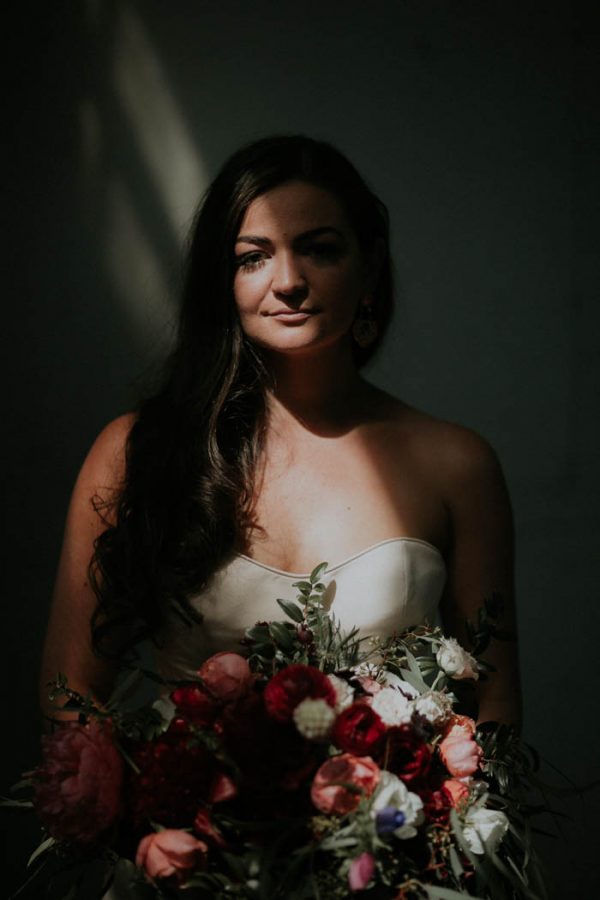 Luke and I had an unbelievable experience working with Abby Lorenz. It's not only her stunning pictures that make her such an excellent photographer, but it's also the manner in which she connects with people. She made us feel so comfortable and was able to sense what each of us needed in the moment. She took our great dance party photos by jumping in and dancing right along with the guests. Abby recognizes that a wedding is about more than just capturing the memories — it's about living them. This outlook allowed us to enjoy and take in every second of our day.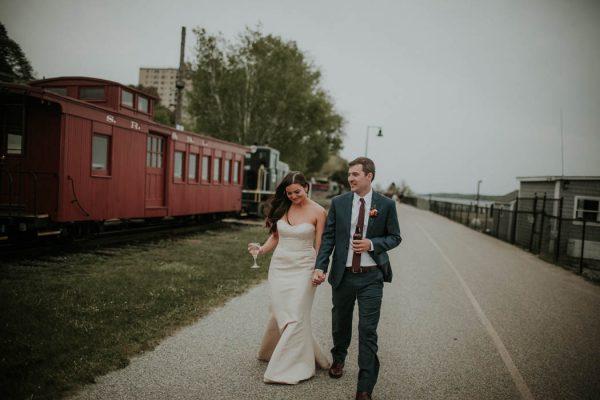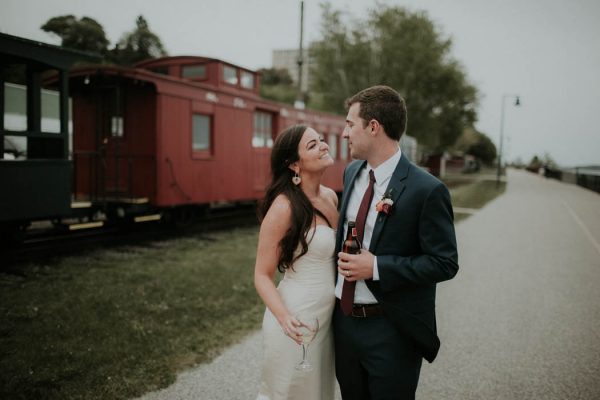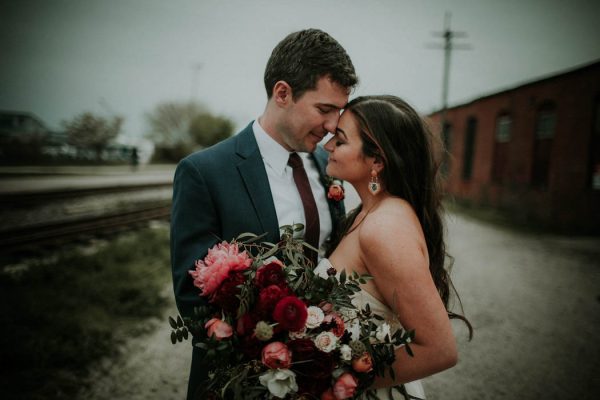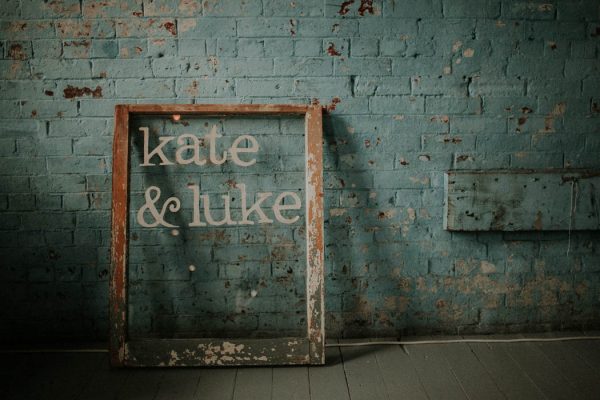 The DIY details were some of our favorite décor from the day. My dad and I went to the Brimfield Flea Market and found distressed windows that we used to partition the lounge and reception area. My mother-in-law made all the signs on vintage window panes. She also wrapped pencils with pages from each of our graduate theses. Luke's aunt hand-wrote the menus, also on vintage windows, and one of my bridesmaids hand-wrote all the place cards on agate slices. To display our signs, Luke's uncle made stunningly crafted easels out of metal fence posts. We also constructed a wall made of vintage doors to hang our parents' and grandparents' wedding photos. We are so thankful to have had so many talented hands work together to make our day so beautiful and personal!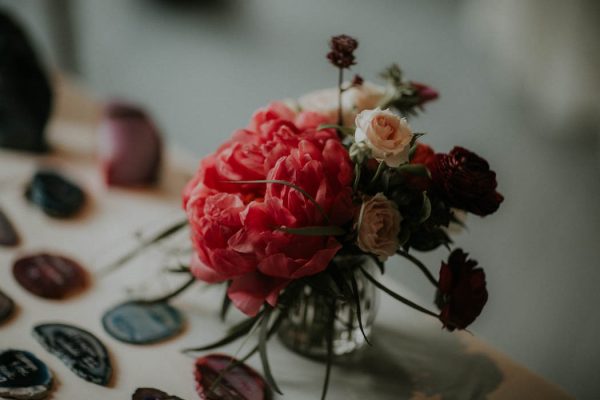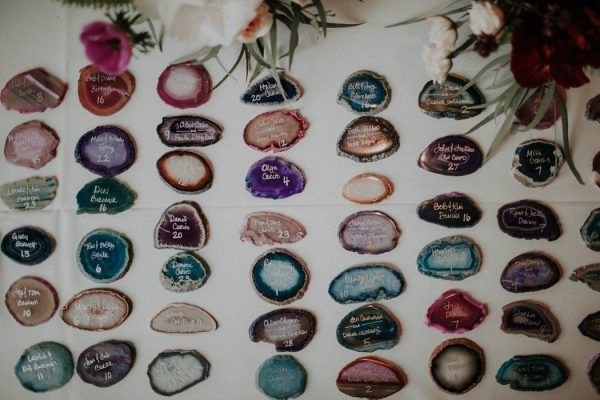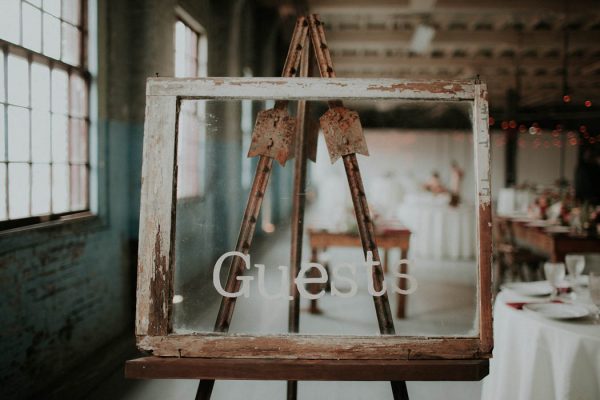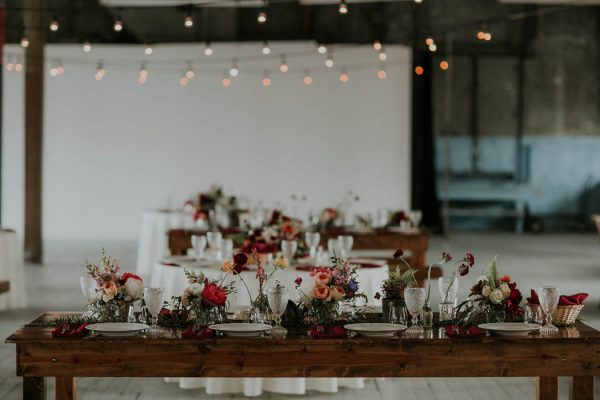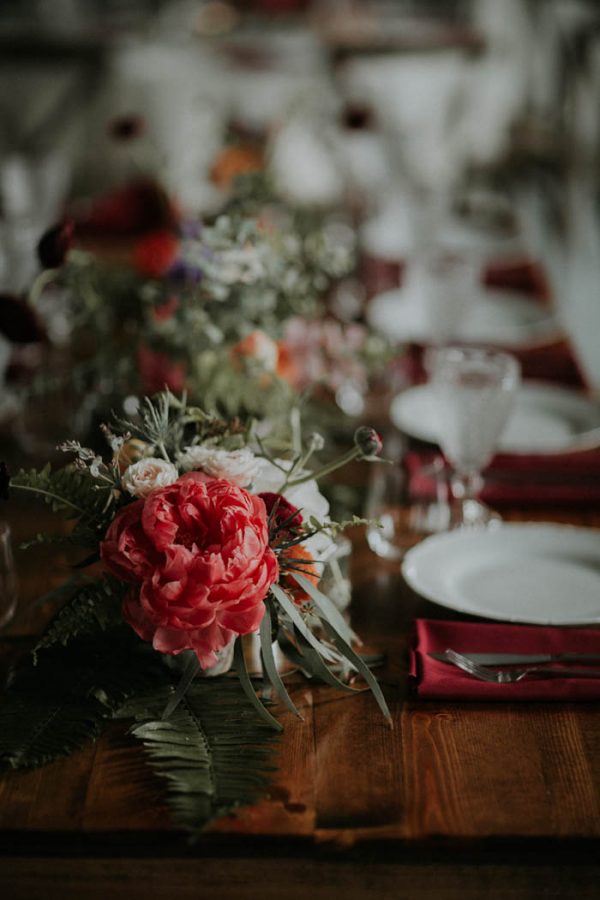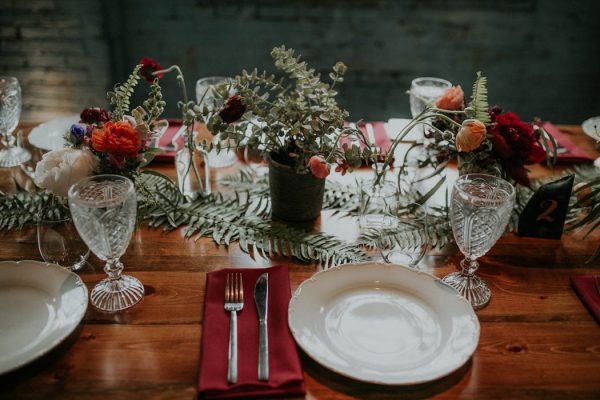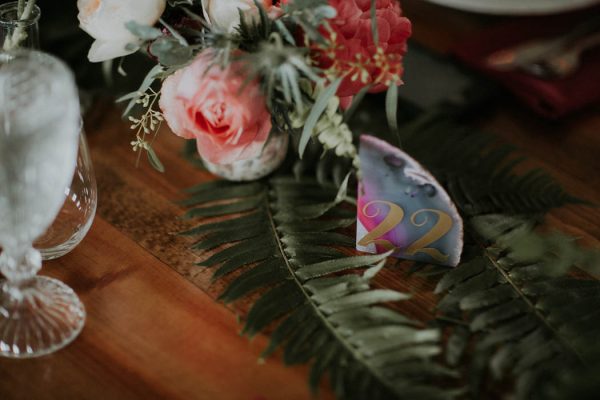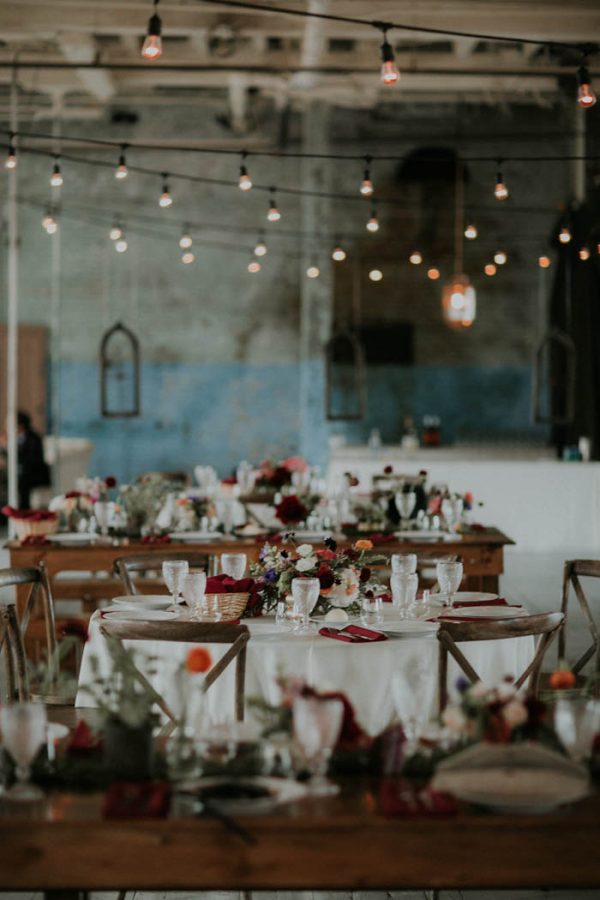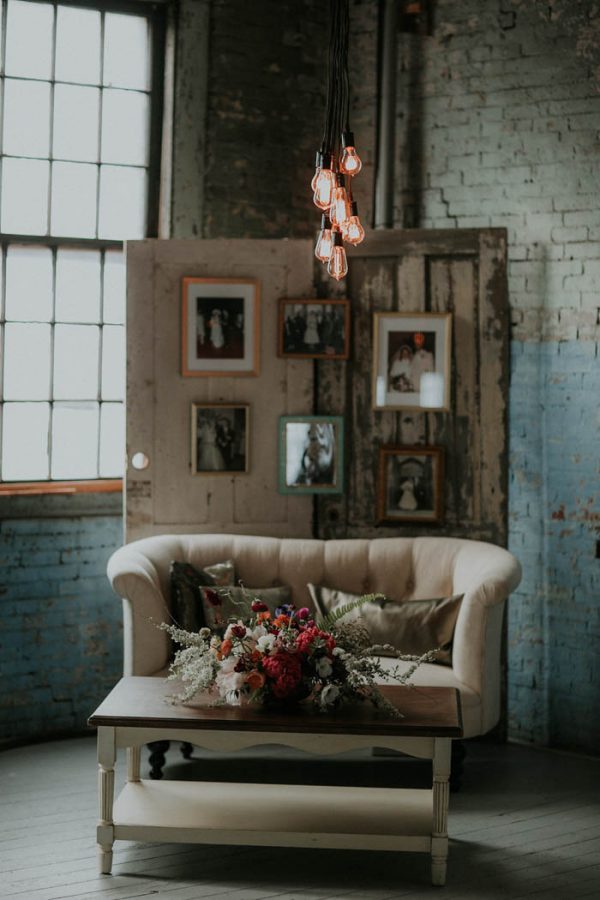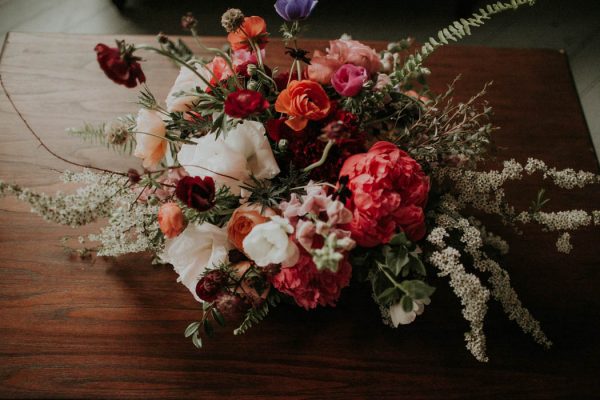 Our first piece of advice is to have fun with the process and work together. We stayed up late nights and listened to music, carefully selecting our wedding songs. We ordered food and watched movies while stuffing our invitations. We embraced each step and made it an experience. We also loved including our families in the planning. Our next piece of advice — trust your vendors! Luke and I were so lucky to have fantastic vendors who understood our hopes for the day. With Sarah Goodwin of Daisies and Pearls at the helm, we could not have asked for a better team to make our vision a reality.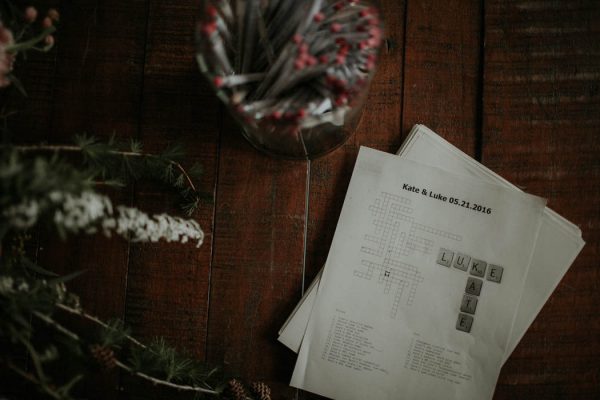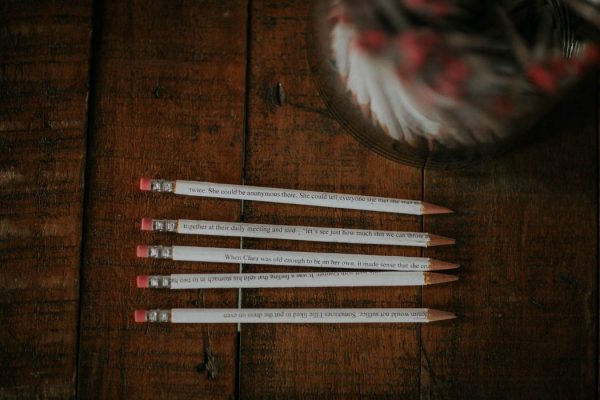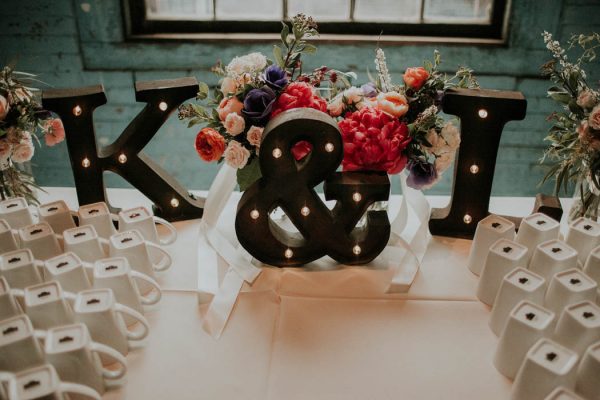 Congratulations to Kate and Luke, and a special thanks to Abby Lorenz Photography for sharing their gorgeous wedding photos with Junebug! Want to see what other couples have done to personalize an industrial space? One of our faves is Chandler and Jesse's organic industrial Louisiana wedding at Aubrey Hall!