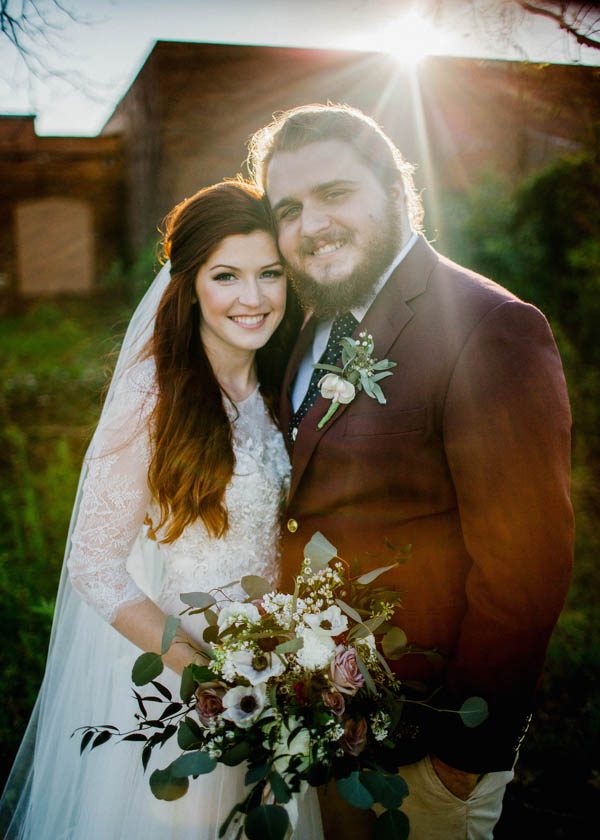 Calligraphed banners, a make-your-own trail mix station, and a homemade reception dinner are just a few of the countless DIY details that make this Aubrey Hall wedding truly shine. When Chandler and Jesse decided to get hitched, they initially imagined a lush outdoor wedding, but ultimately chose an indoor venue for shelter from Louisiana's rainy season. Dozens of Persian rugs and mind-blowing florals transformed the already stunning industrial warehouse space into Chandler and Jesse's dream organic wedding venue. Unveiled Radiance Photography captured the happy couple and all of their newlywed radiance with brilliant portraits and candids alike.
The Couple:
Chandler and Jesse
The Wedding:
Aubrey Hall, Monroe, Louisiana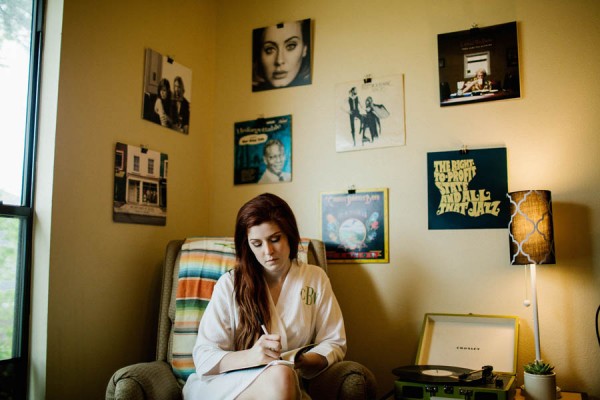 From the beginning of the planning process, our ultimate goal was to create a celebration that our friends and family would remember forever. We wanted it to be memorable, not because of great music and food or cool decor, but because of how good and gracious God is to us. And in light of that, we began planning the biggest party of our lives, celebrating the God-given gifts of marriage and love.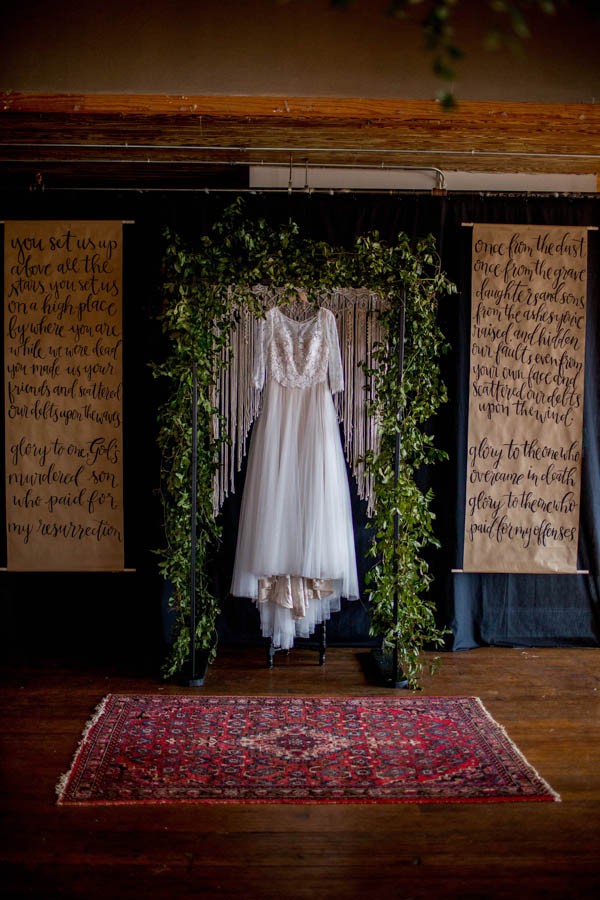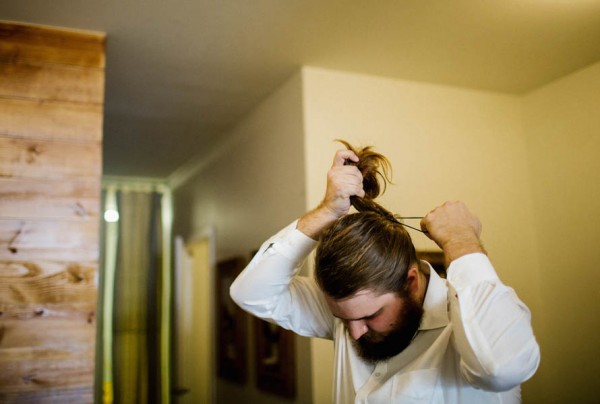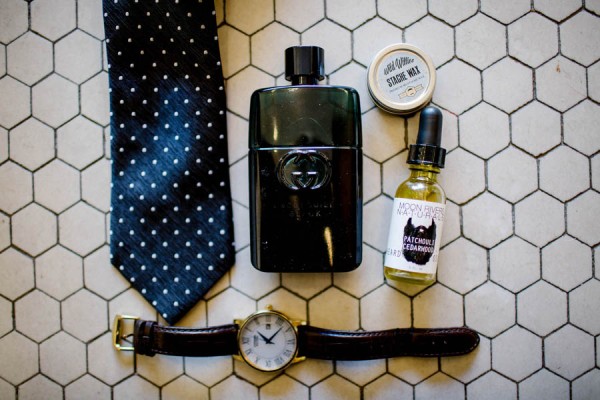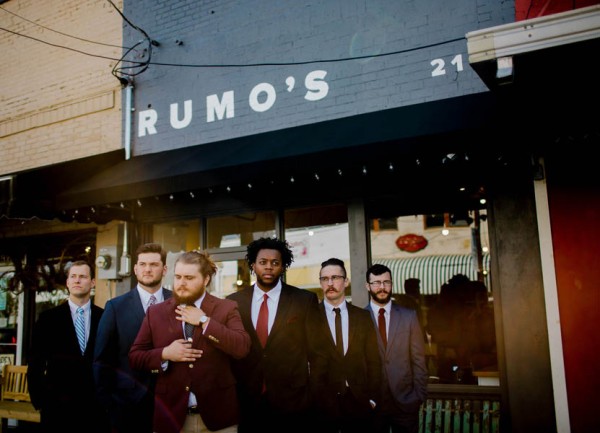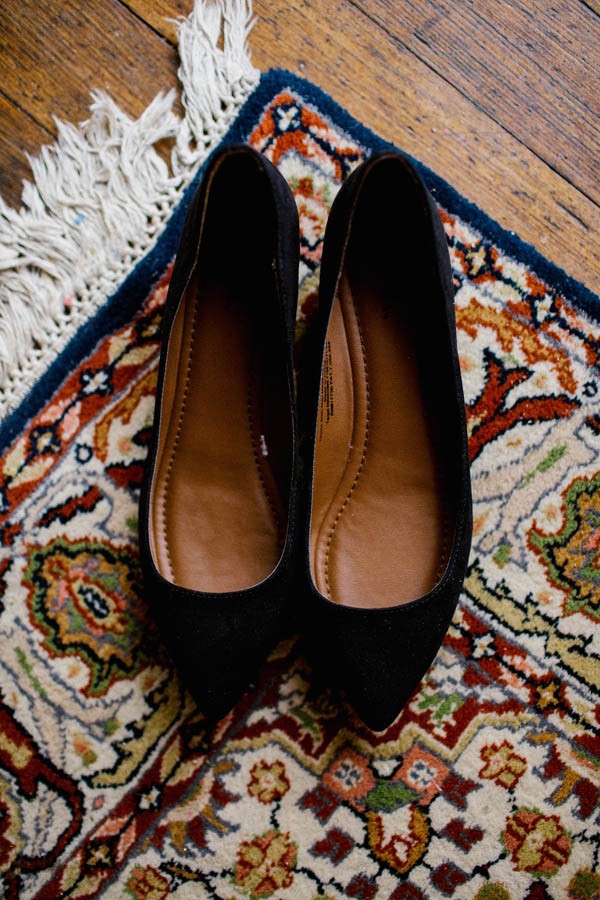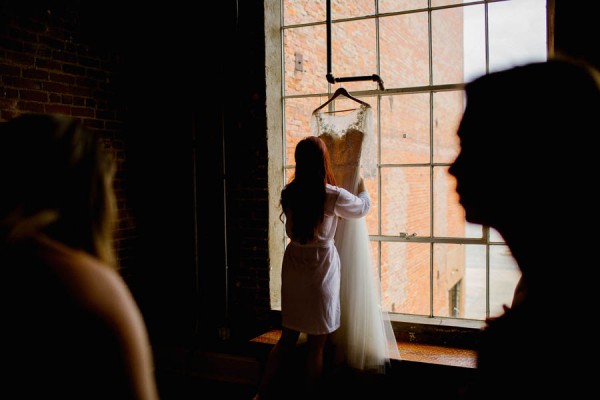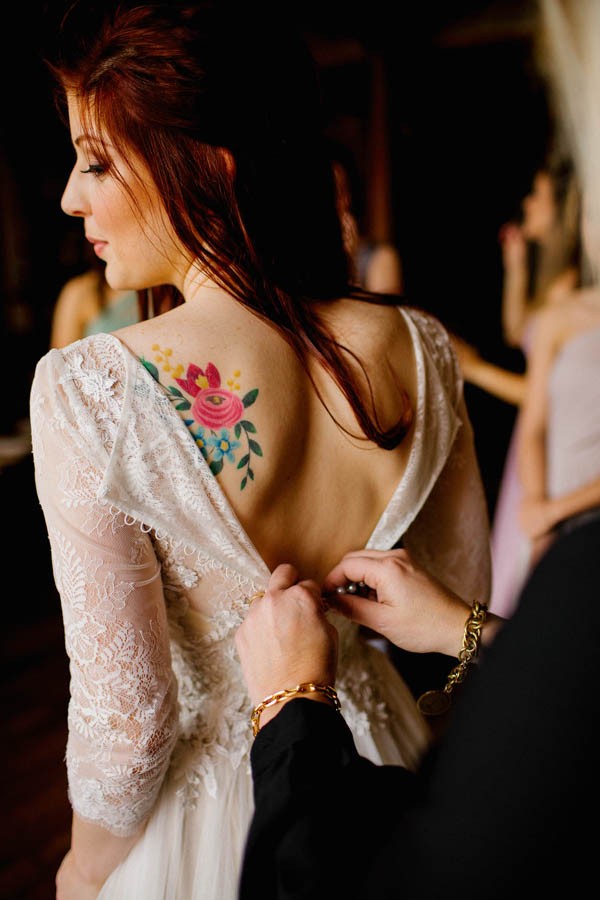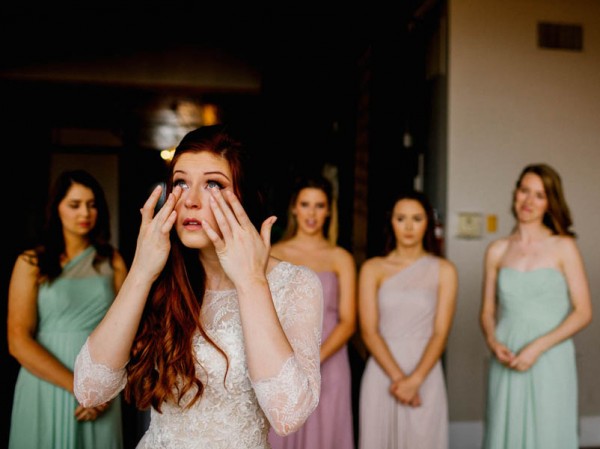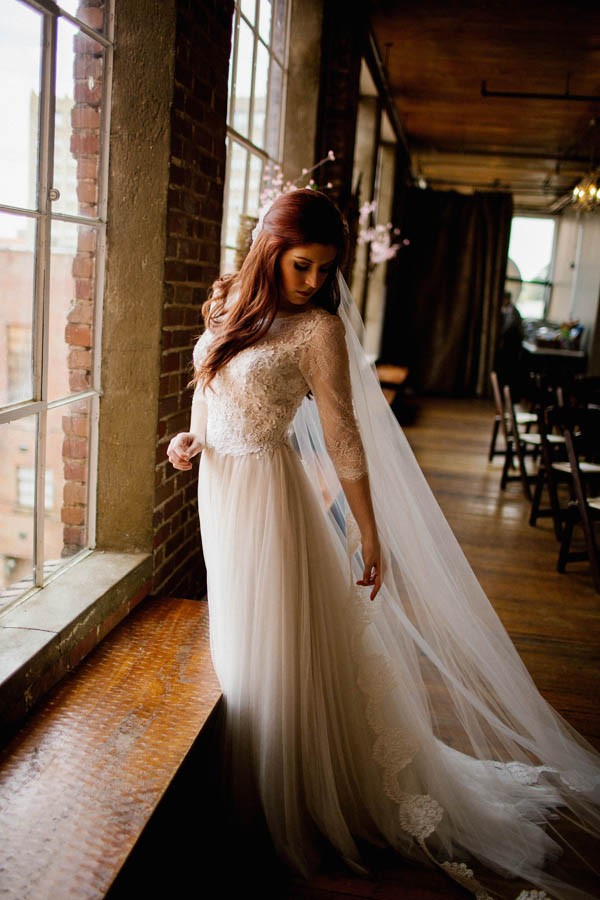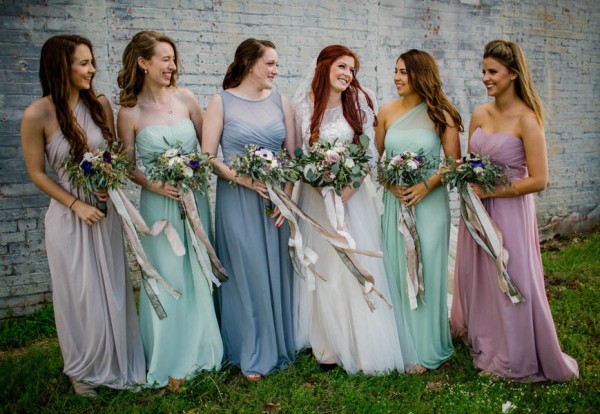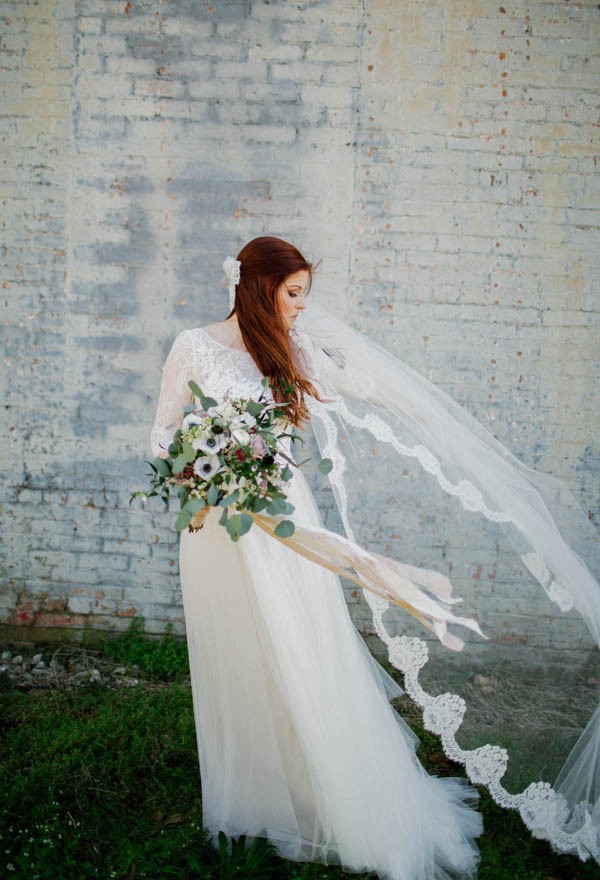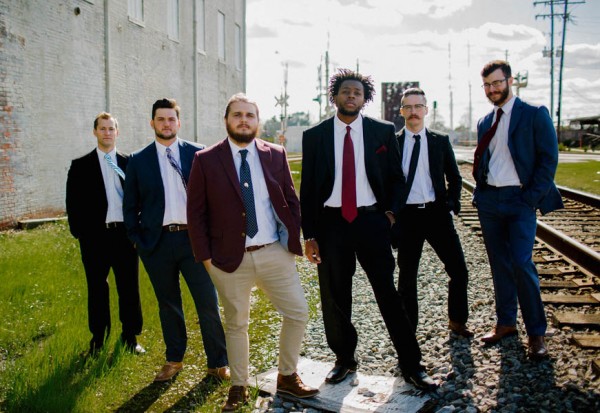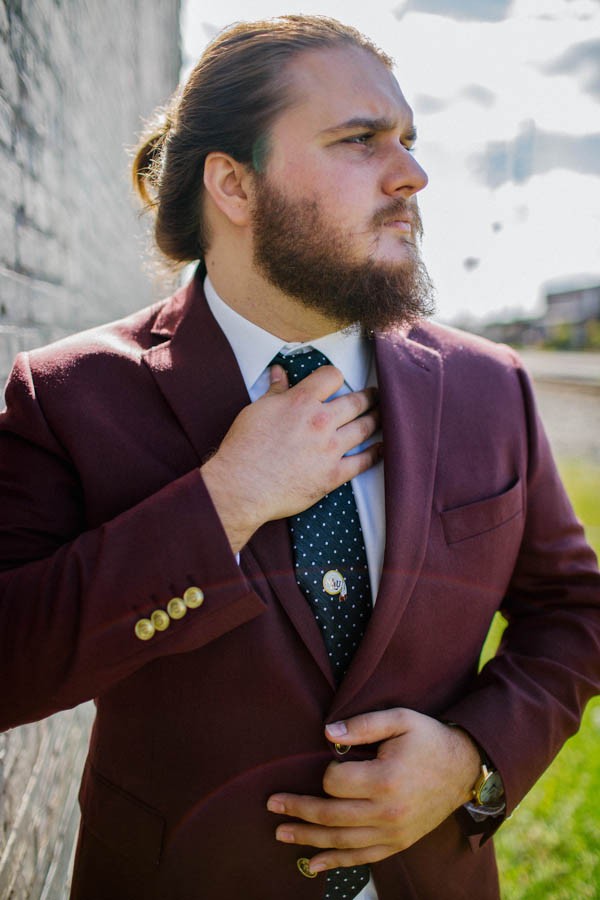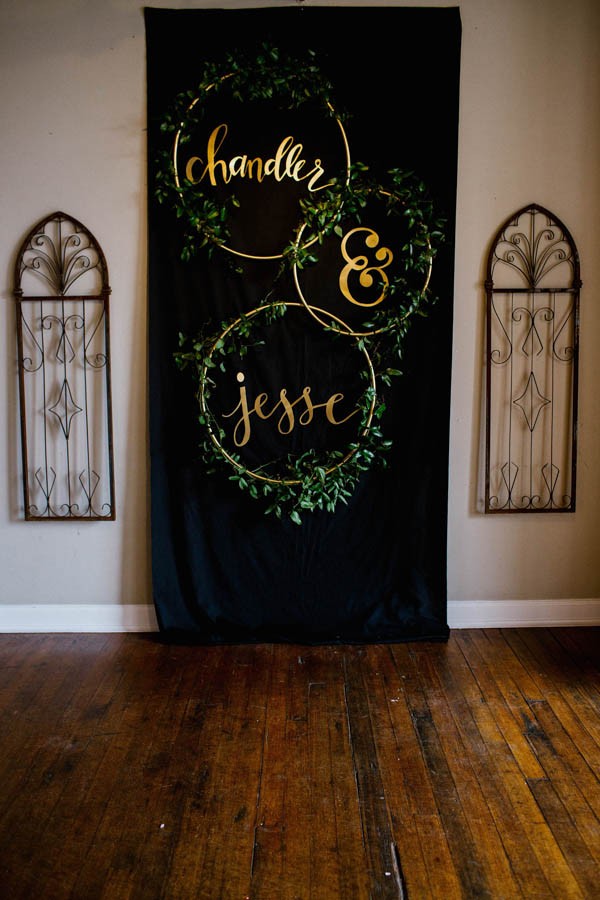 Due to the unpredictable nature of Louisiana weather, particularly in March, we decided to go with a beautiful indoor venue despite my vision to have an outdoor wedding. With this, our decided 'vibe' was organic industrial- flowers everywhere and as much greenery as possible, with warm and intimate details like the rugs down the aisle.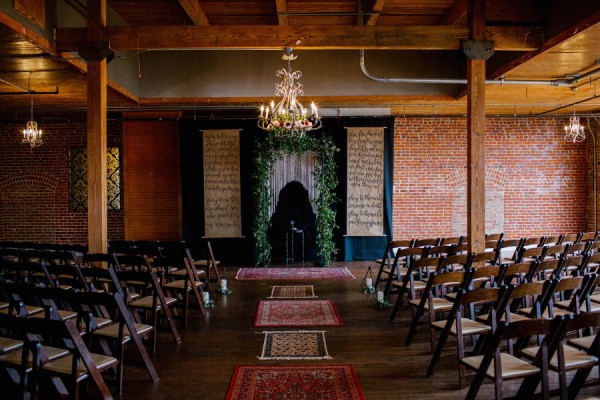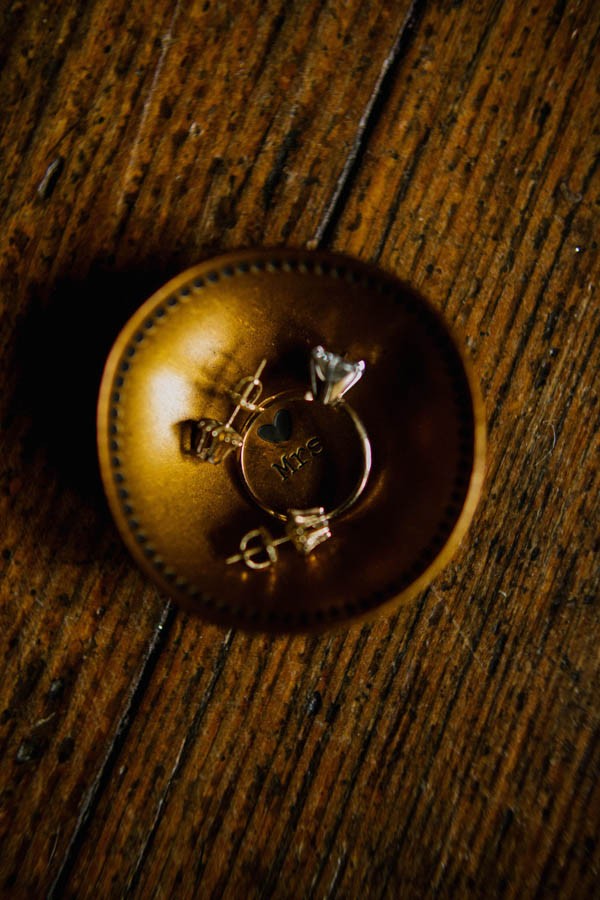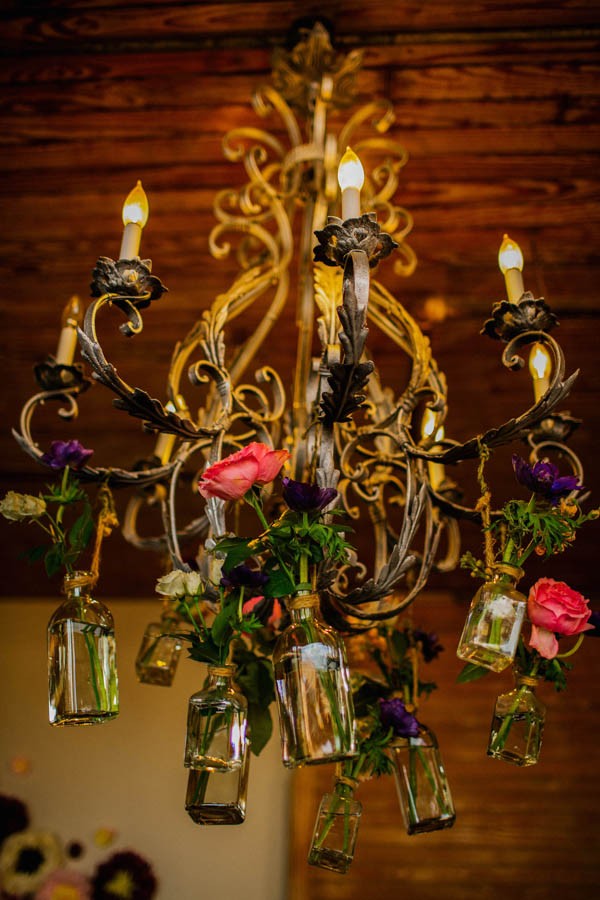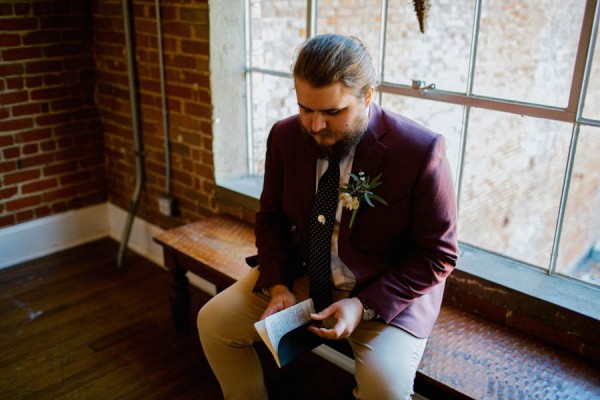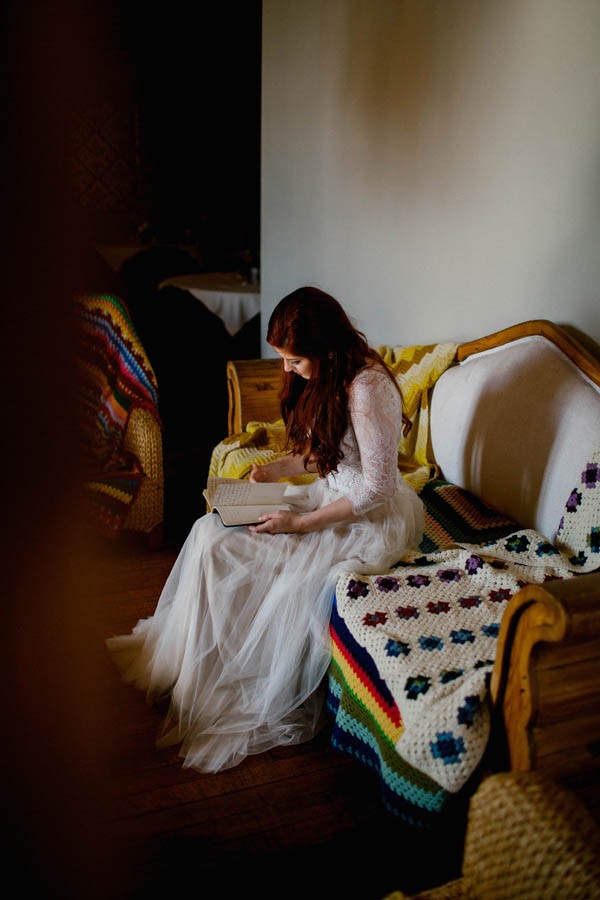 We DIY'd almost everything, actually. We hired our photographer and videographer, and nearly everyone else were very talented and very gracious friends. We did all the food for the reception on our own, with the help of friends and other family. Chandler created most of the wedding signs herself. Her mom coordinated and/or created basically all the decor, including the foraged greenery for the arch, which was crafted by her grandfather.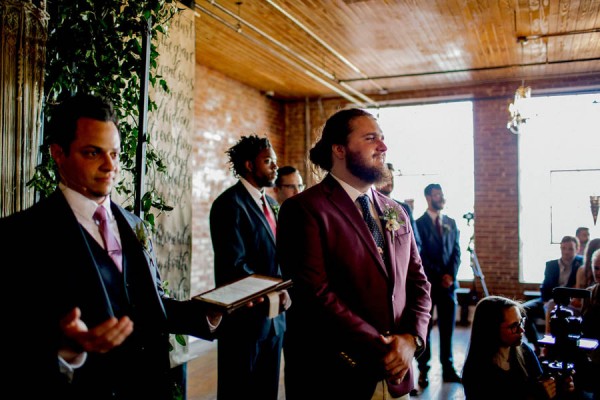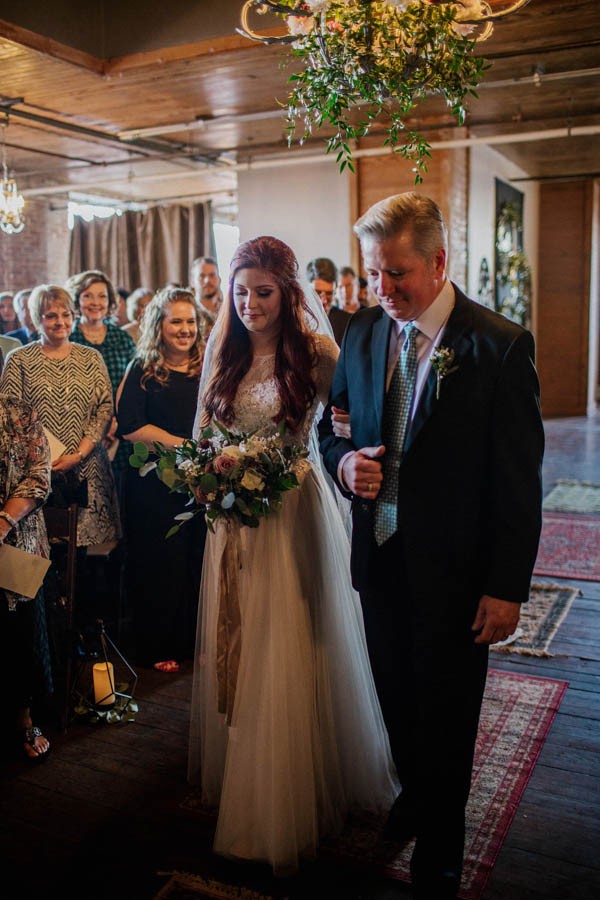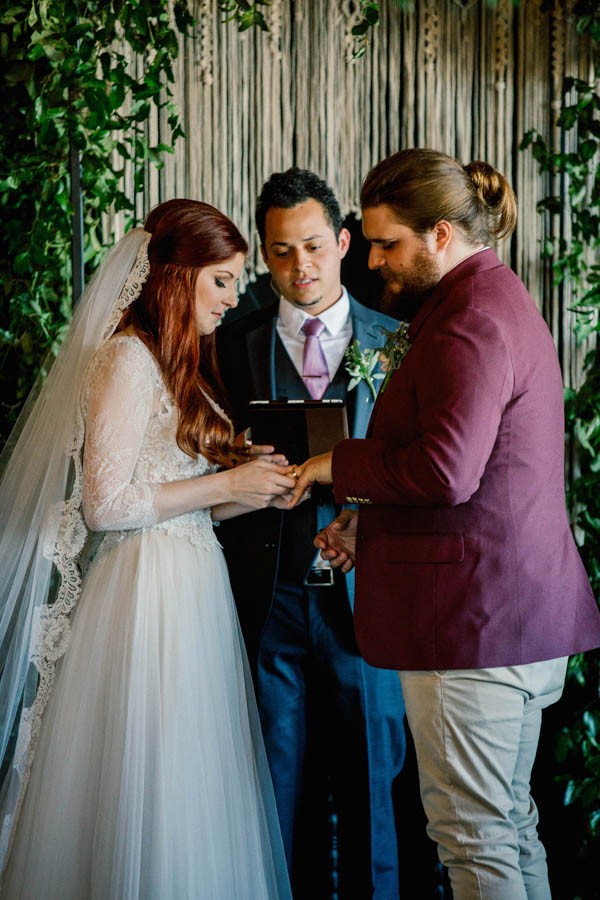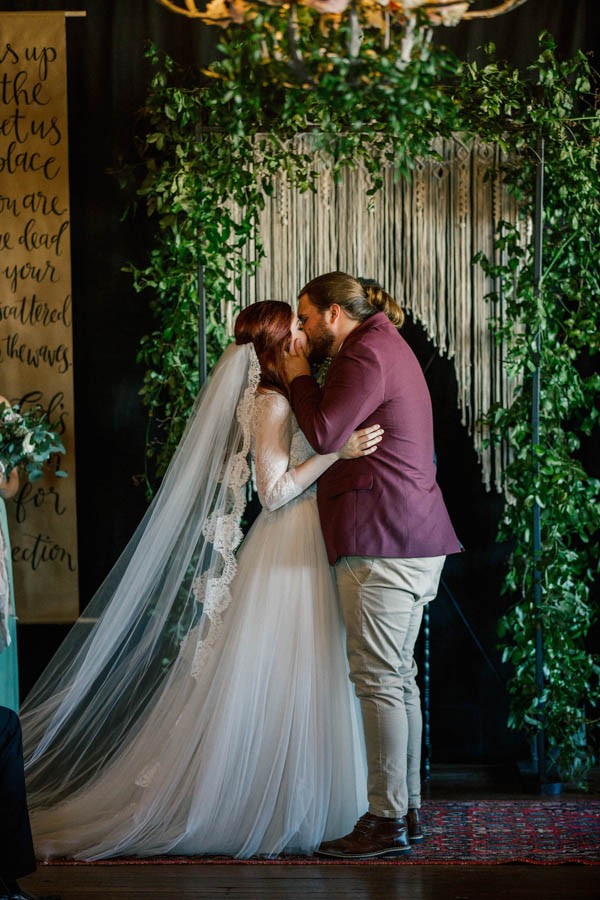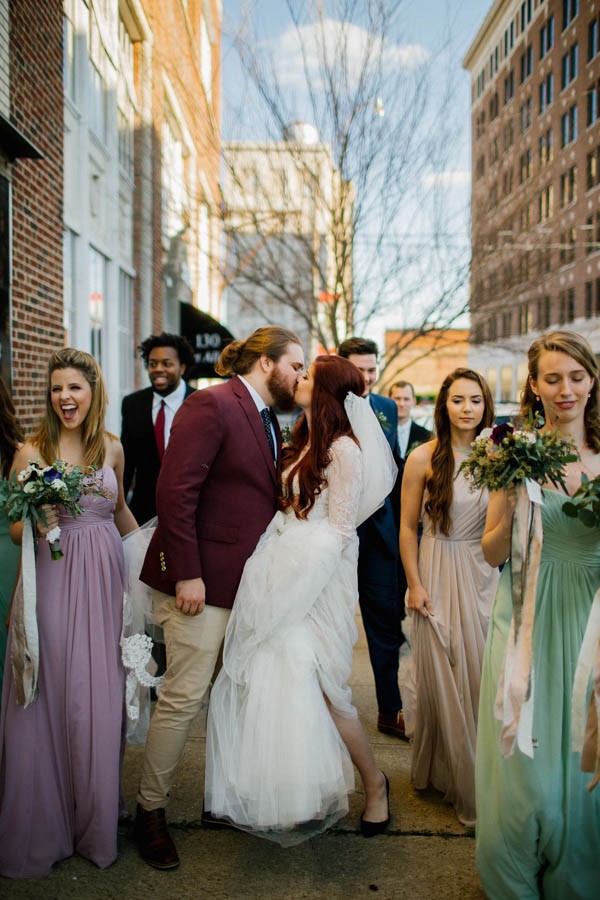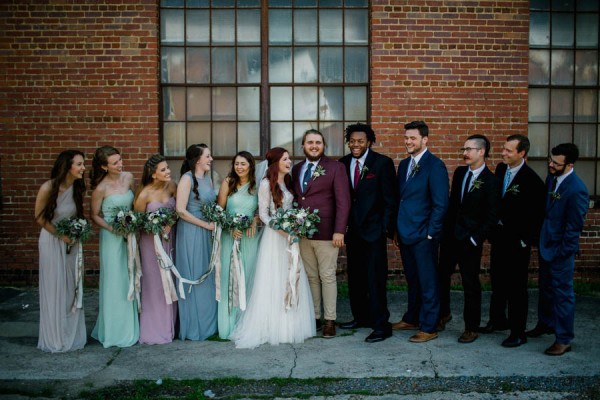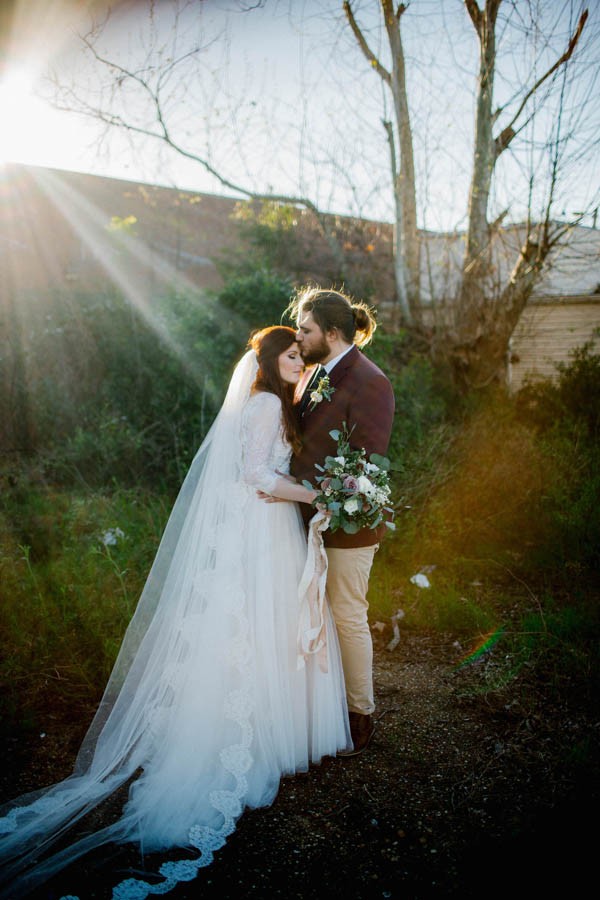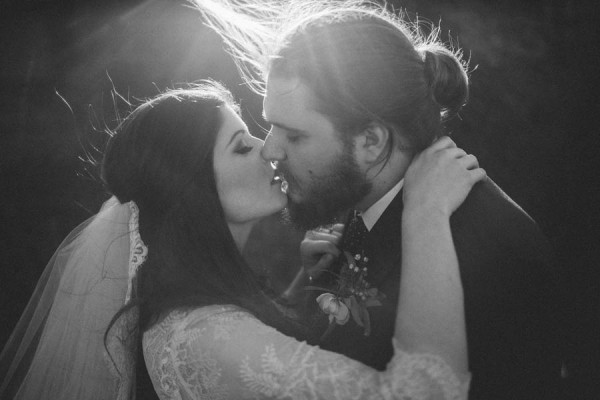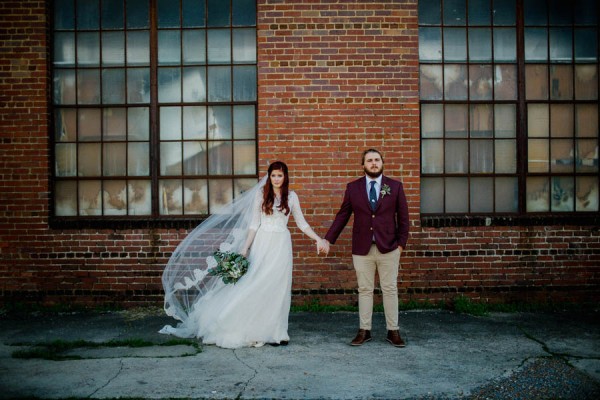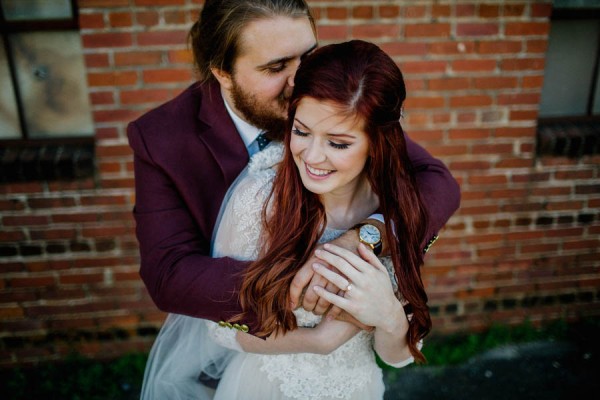 While stressing over some small detail, Chandler's recently-married best friend mentioned that she couldn't even remember what decision she had made about that detail while planning her own big day. In that moment, we realized the small details just don't matter. So our advice would be to not stress about the small things that won't change your over-arching vision for the day.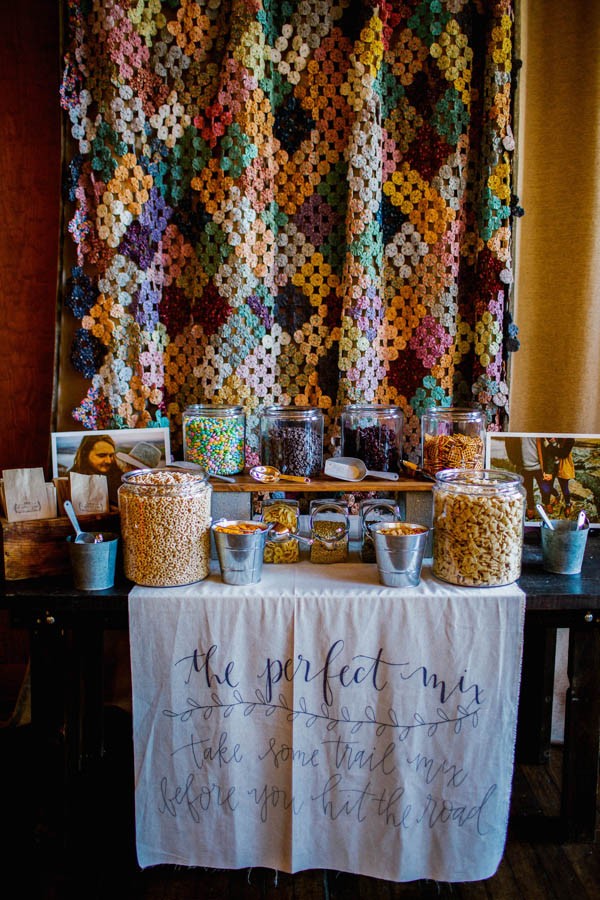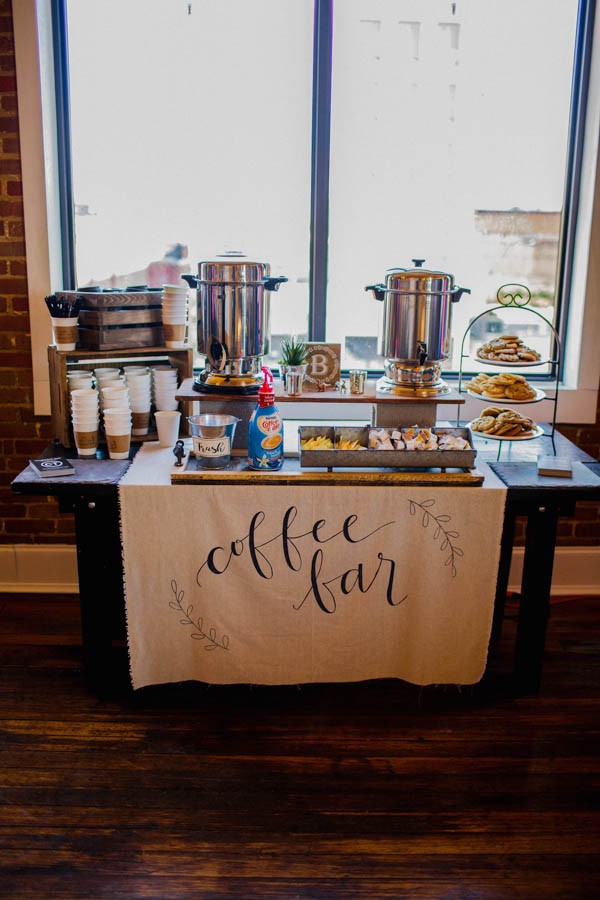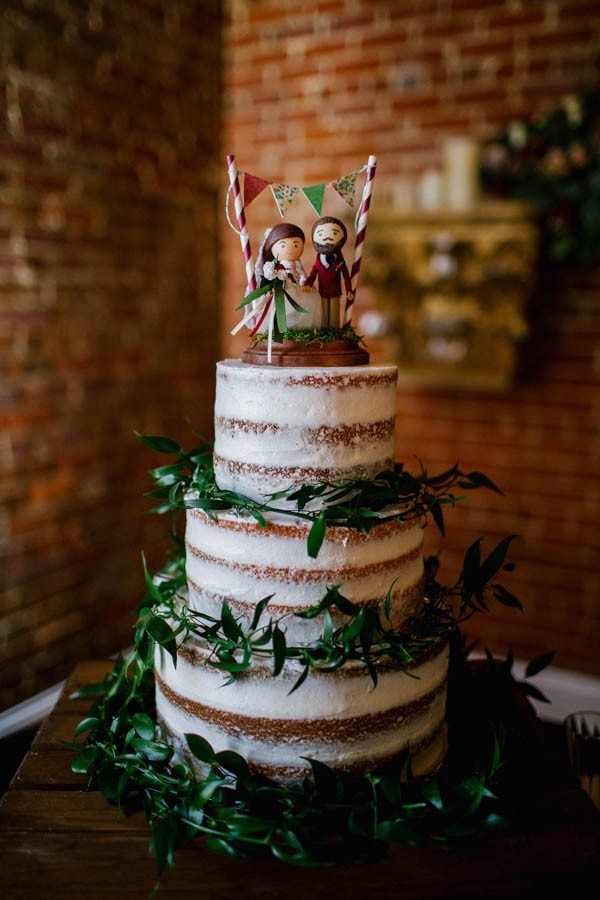 Processional: Future/Past by John Mark McMillan
Recessional: This Will Be by Natalie Cole
First Dance: God Willin' & The Creek Don't Rise by Ray Lamontagne
We changed our first dance song the week before our wedding. In pure Louisiana form, severe flooding completely overtook the northern half of the state. Until just days before the wedding, there was still uncertainty about our families' abilities to travel their short distances to our venue due to road closures. By the grace of God, our families all made it, but the irony of that beautiful song is something we'll always remember.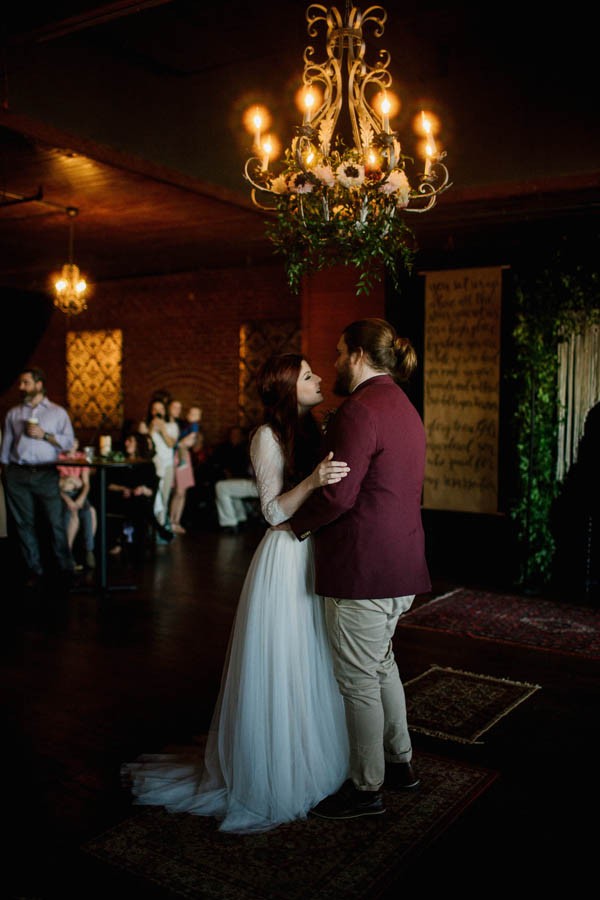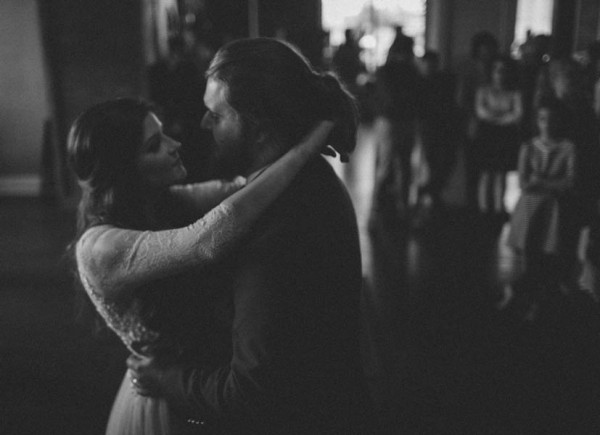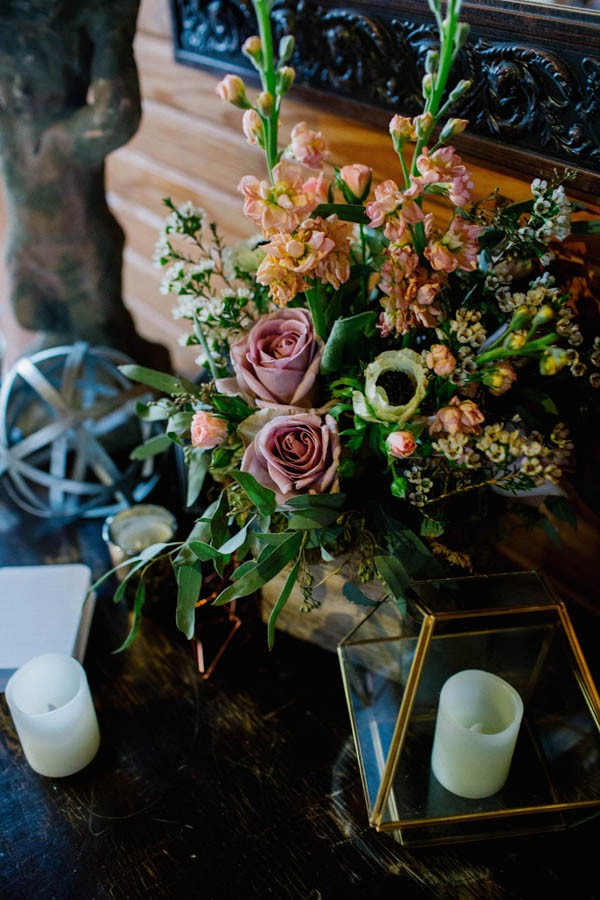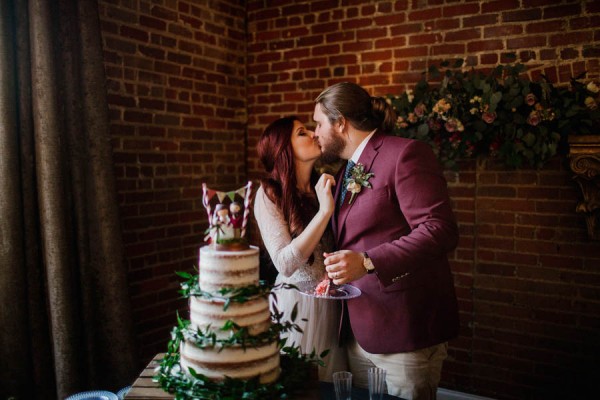 There were so, so many beautiful moments throughout the day. But at the very end of the night, after all the love had been poured out by our friends and family, after all the food and the dancing and celebrating, after all the "wedding things" had happened- that's when the most memorable moment happened. Driving away from the venue, looking at each other and realizing, we're really married! Such a strange, beautiful feeling.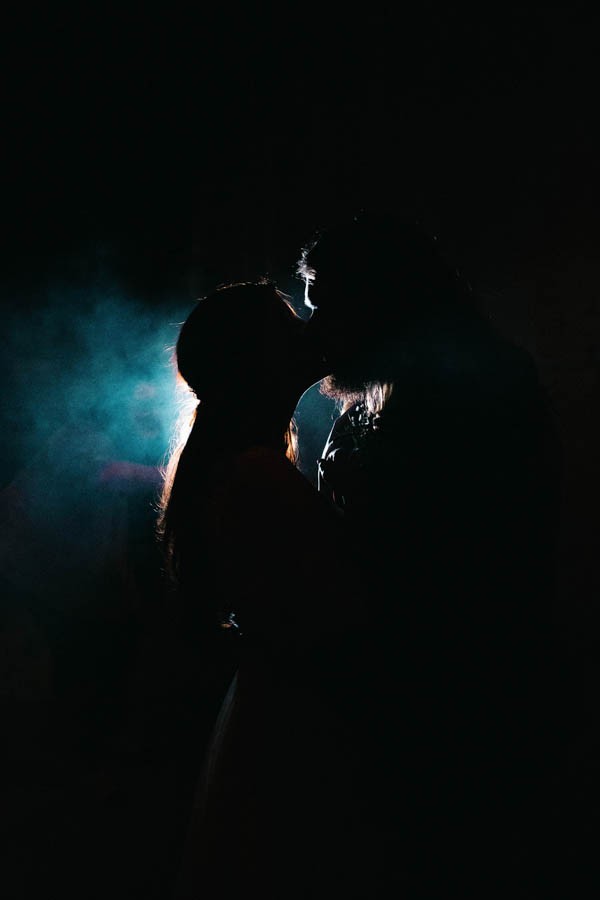 Congratulations to Chandler and Jesse, and a massive thanks to Unveiled Radiance Photography for sending us this stunning wedding! Love the organic industrial vibes of this wedding? Check out this Industrial and Wood San Diego Wedding at Luce Loft!