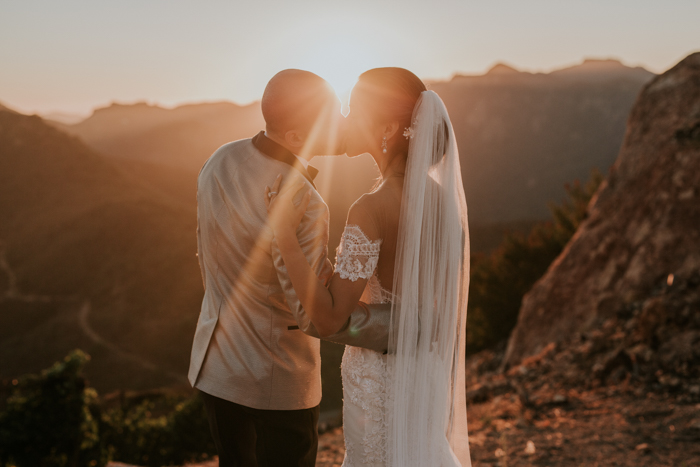 Between the mountaintop views, the rustic landscape, and the old-world stone architecture, Rachel and Jake's wedding at Malibu Rocky Oaks had us all fooled into thinking this was set in the hills of Tuscany. Even the bride thought this was Tuscany when she first saw it years before getting engaged and knew it would be the perfect place to create an elegant wedding that was still intimate and cozy. Best of all, Rachel and Jake managed to keep this stunning location a complete surprise for their guests, who had no idea until they arrived that they were in for a grand, Italian-esque day in the middle of Malibu. We love that the couple channeled classically romantic style in every aspect of their decor and personal looks, but especially Rachel who wore an off-the-shoulder lace gown by Lian Rokman with a long train and veil. With so many unbelievable moments happening, we are forever grateful that Christy Kendall Photography was there to capture it all!
The Couple:
Rachel and Jake
The Wedding:
Malibu Rocky Oaks, Malibu, California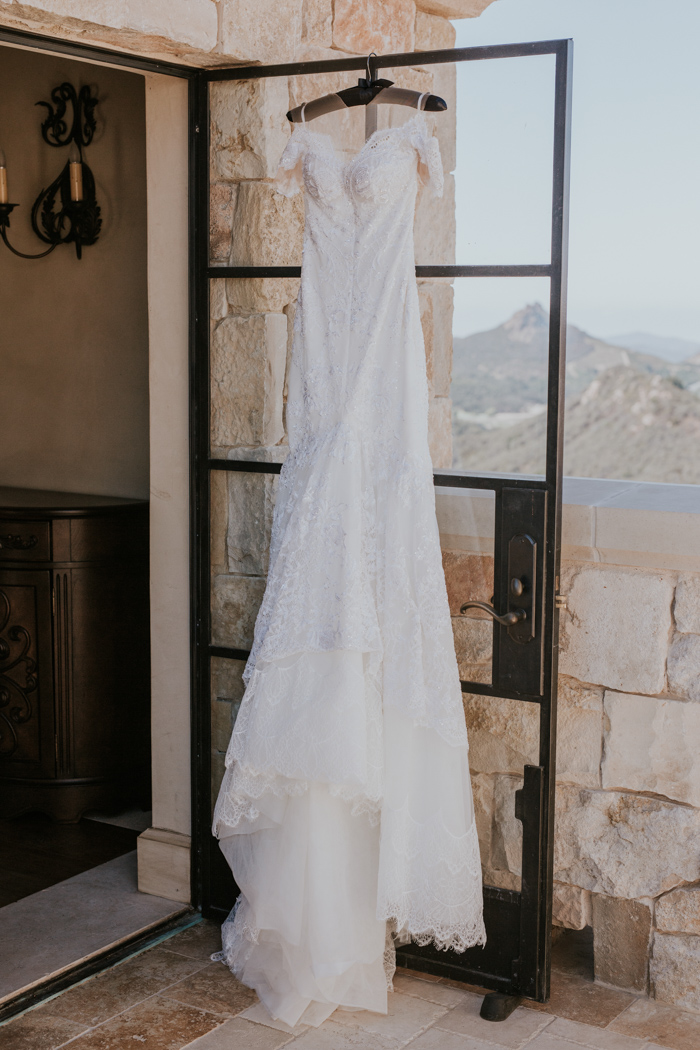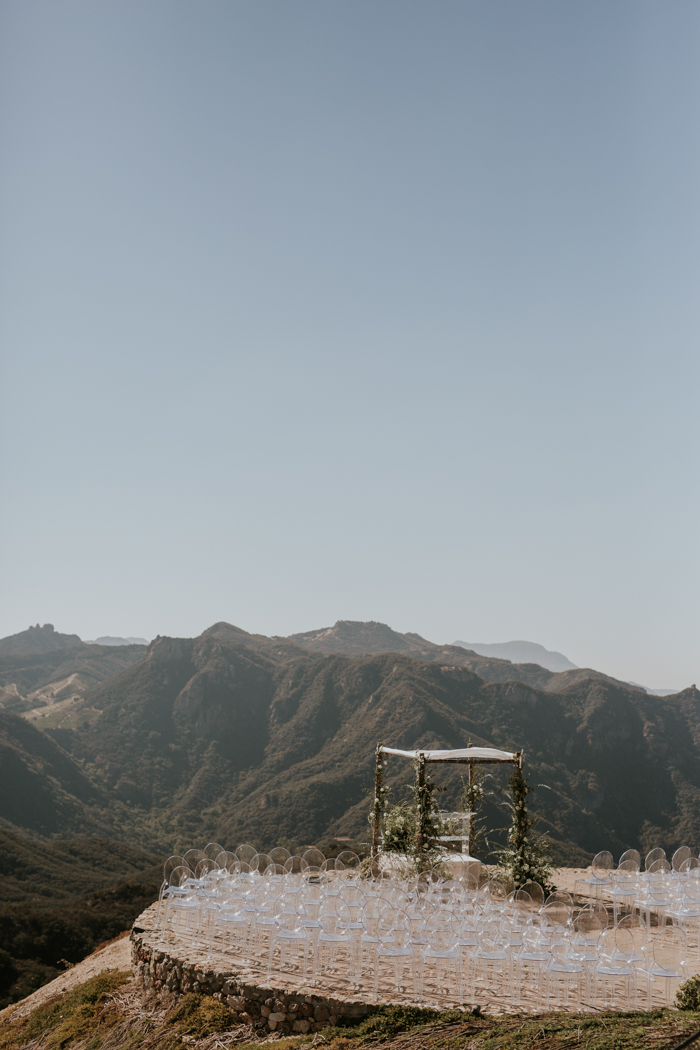 We wanted to keep most of the wedding a surprise so none of our guests knew the location. We loved that it was a surprise for them, and it also meant there were zero expectations! Our wedding day was all about bringing the people we loved the most in the world — from all over the world — together to celebrate our love. We wanted it to feel grand but cozy and intimate.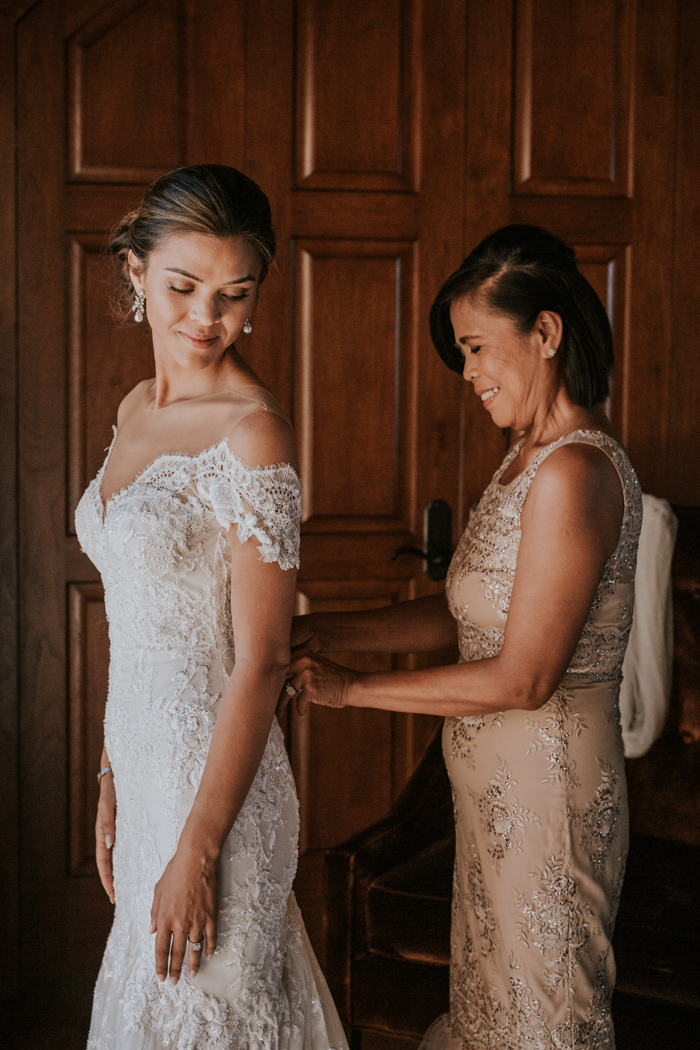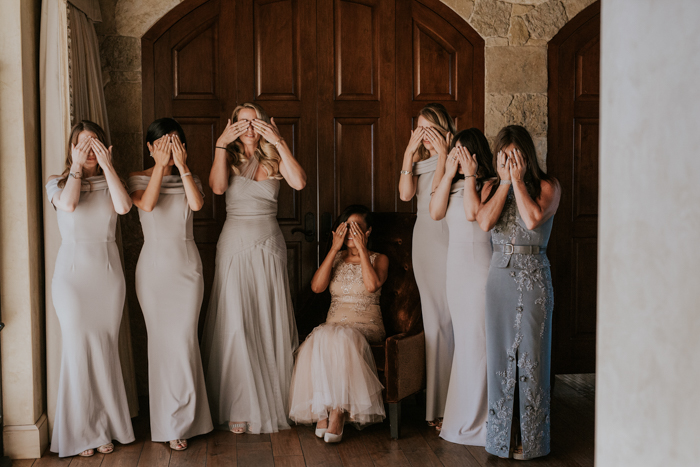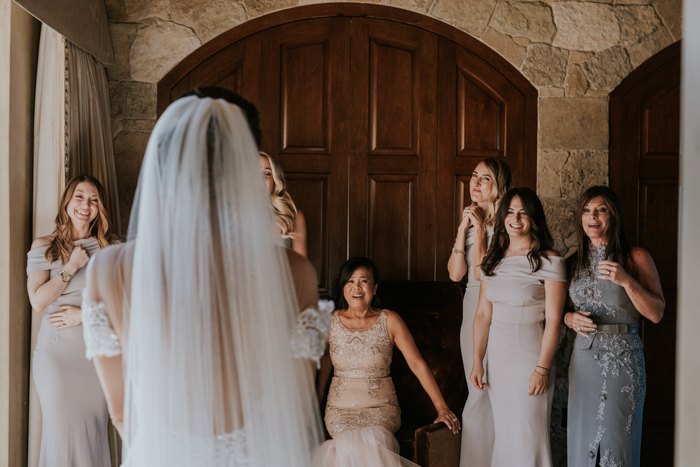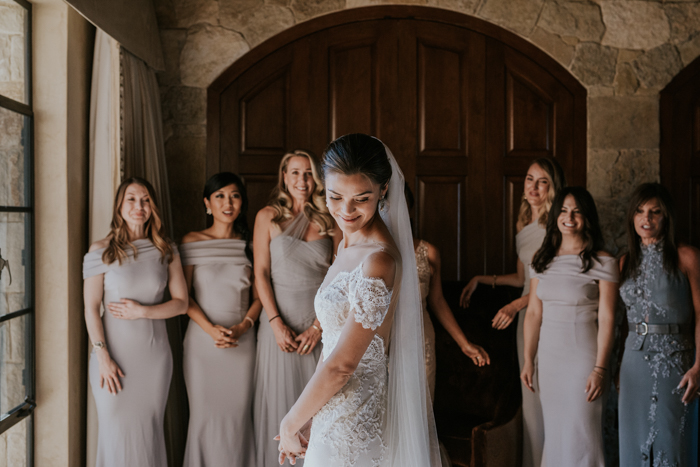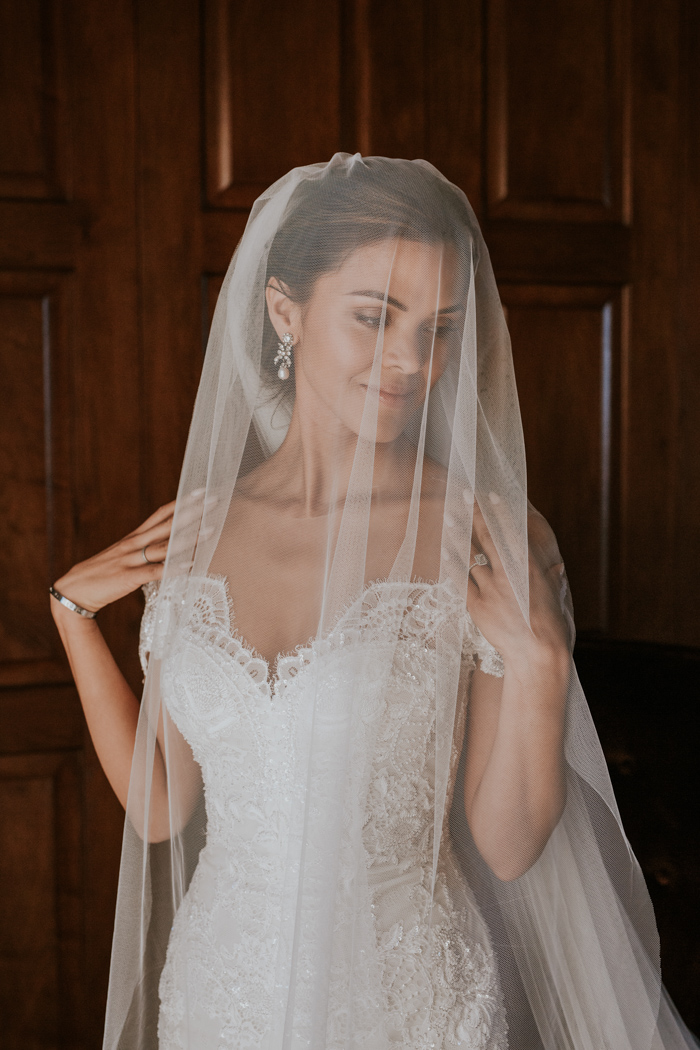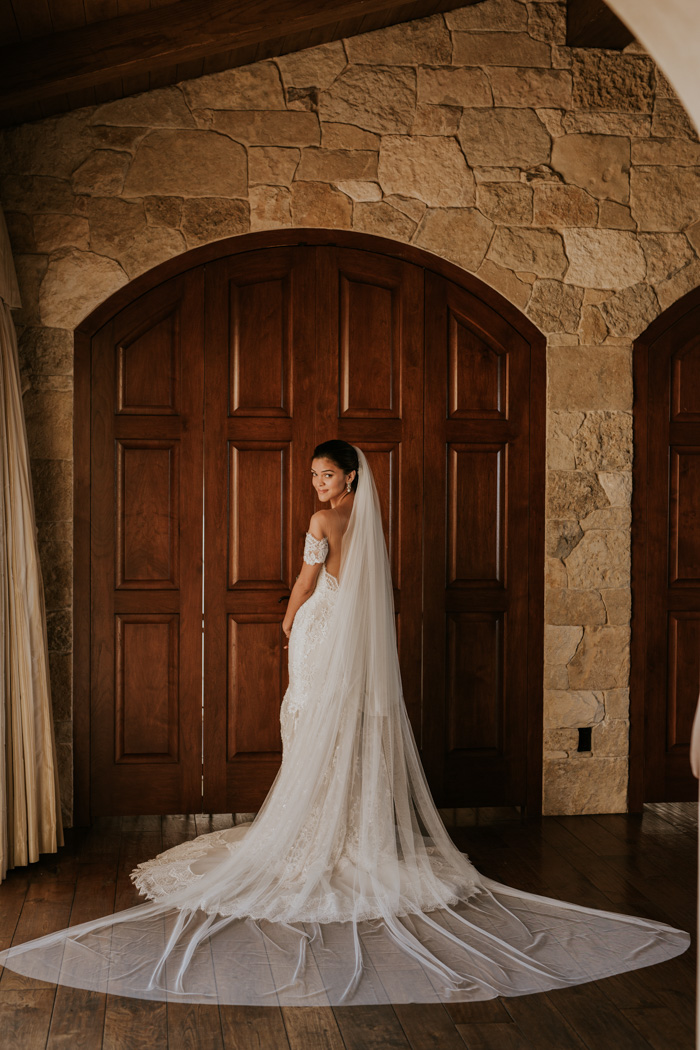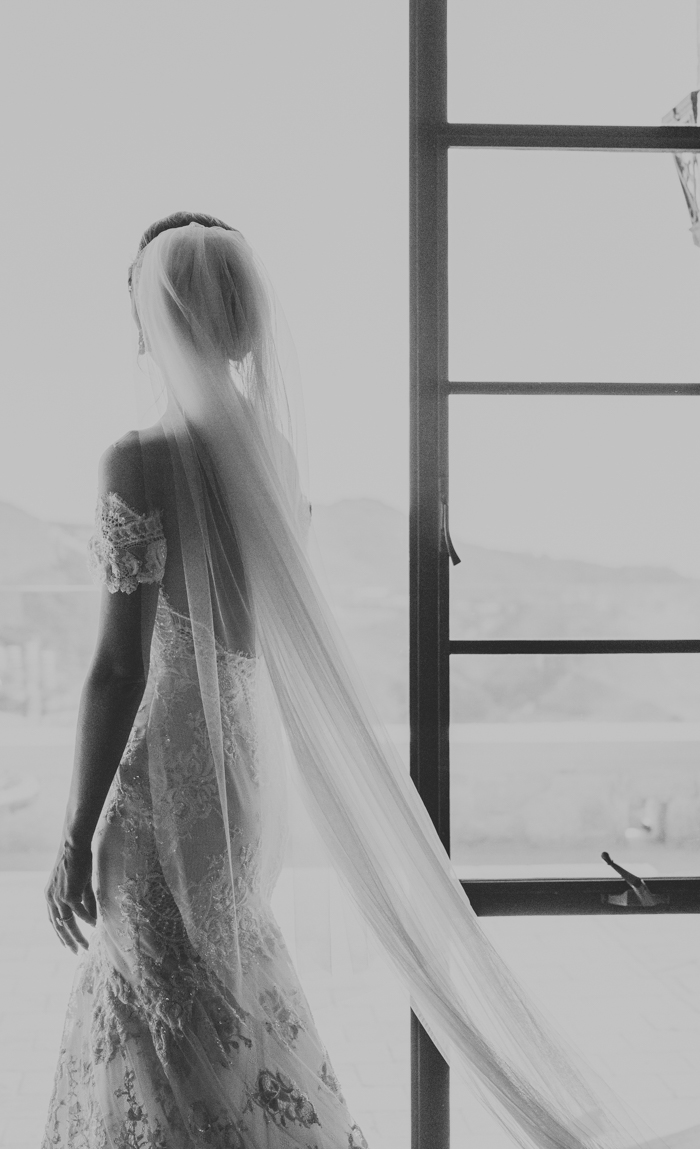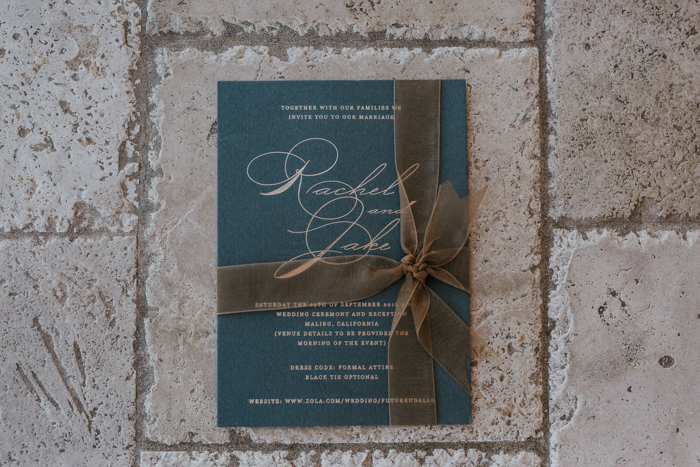 One of the best and most memorable parts of our ceremony was that, when Jake walked down the aisle, he took a moment to stop at each row and acknowledge everyone (with just a pause and eye contact) to let them know how much he appreciated them being there. We also had our dear friend — who was the founder of a self-development training course in LA — officiate the ceremony. She is an incredible lady who we love dearly and whose program we had both taken individually. We both admit that, if we hadn't taken her course, we would not have been standing there that day.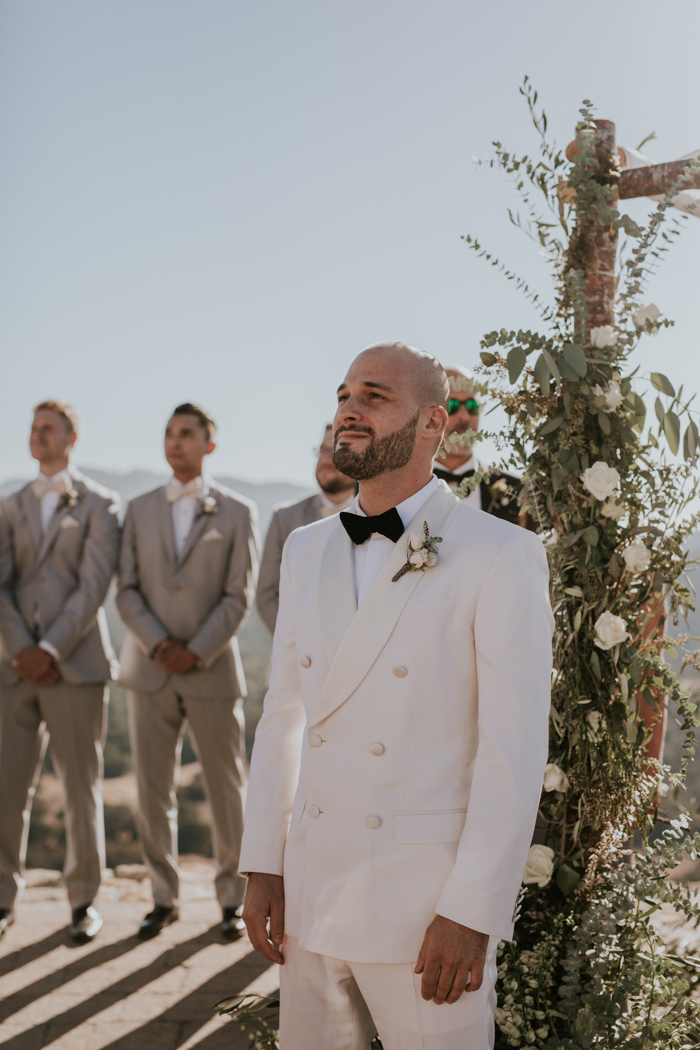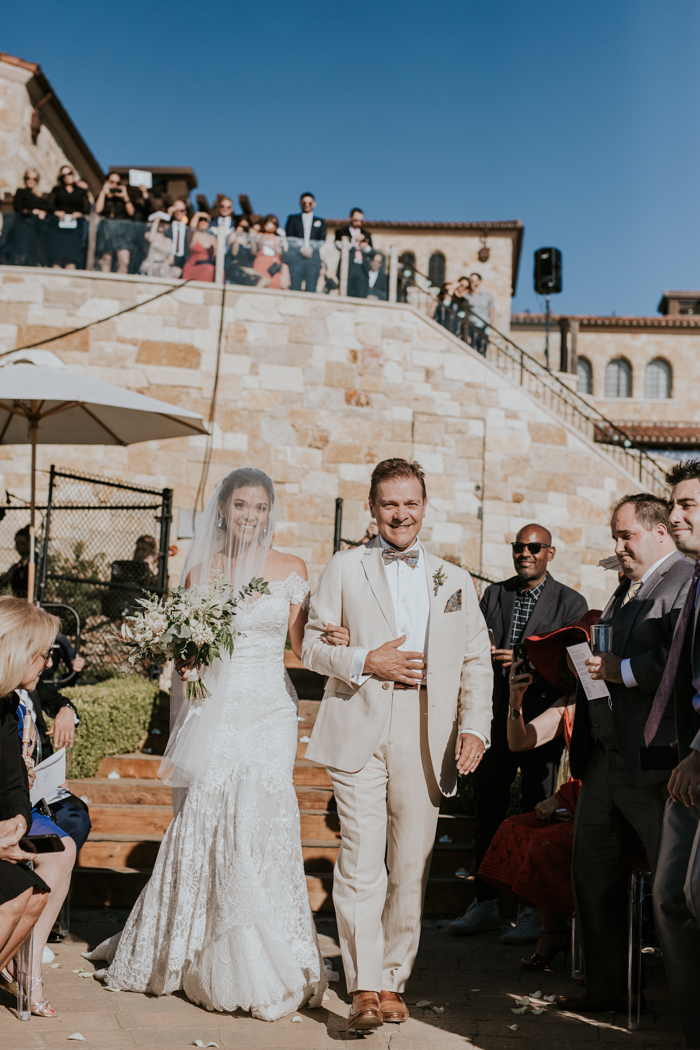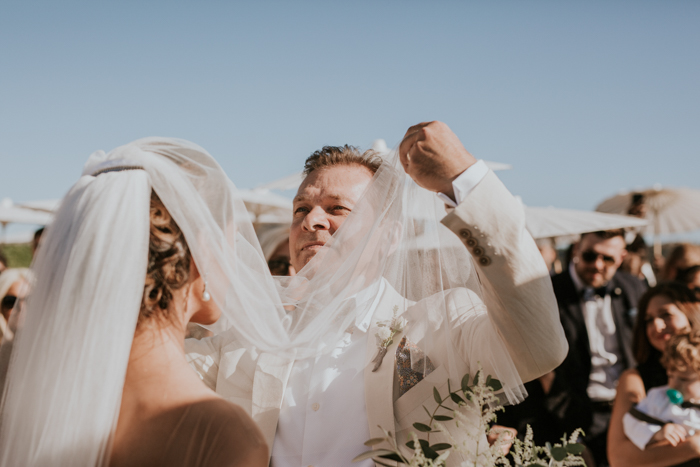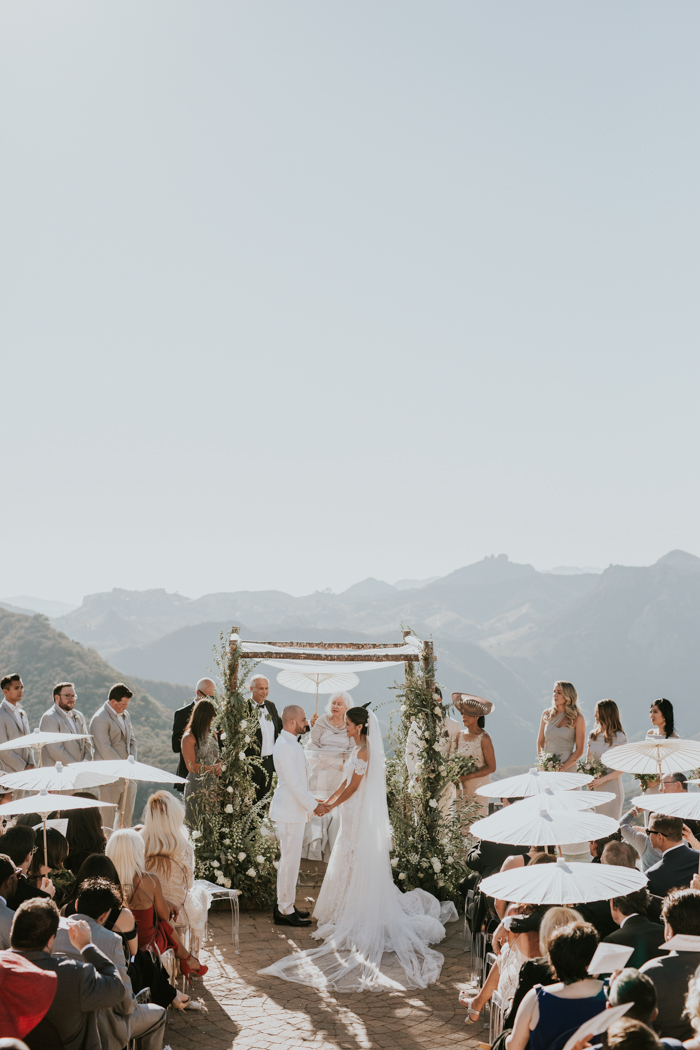 We were very blessed in that Jake's incredible artist who he manages, Emmitt Fenn, wrote an entirely original classical score for our wedding ceremony. It was his interpretation of both of us, which our string quartet was able to learn and play at the wedding. Both of us broke down in tears the first time we heard the music and are forever grateful to Emmitt!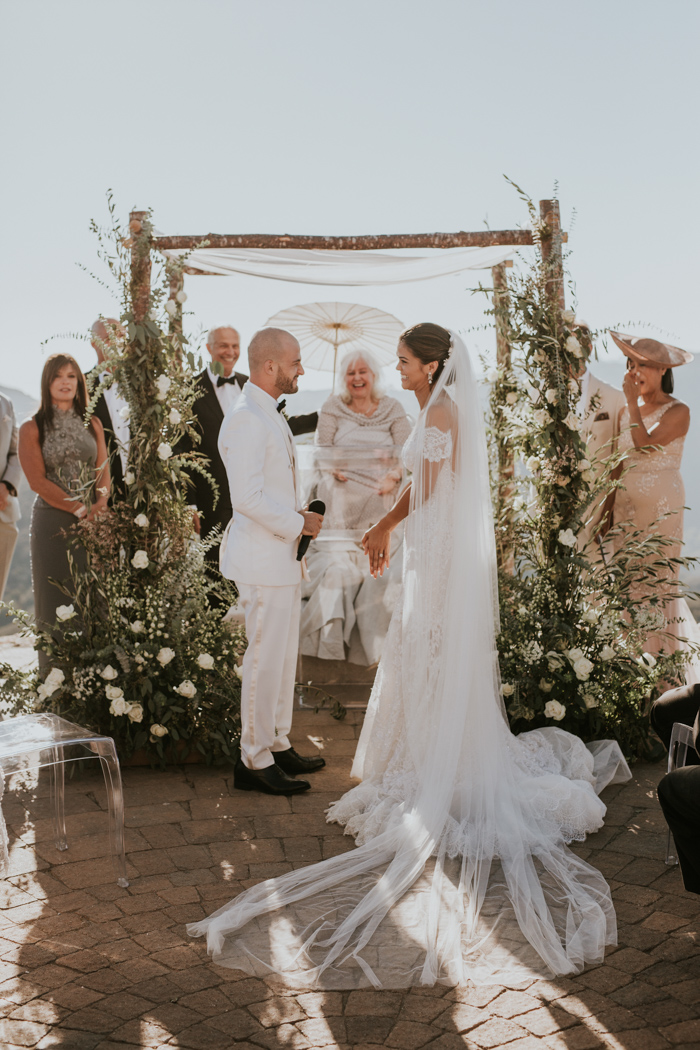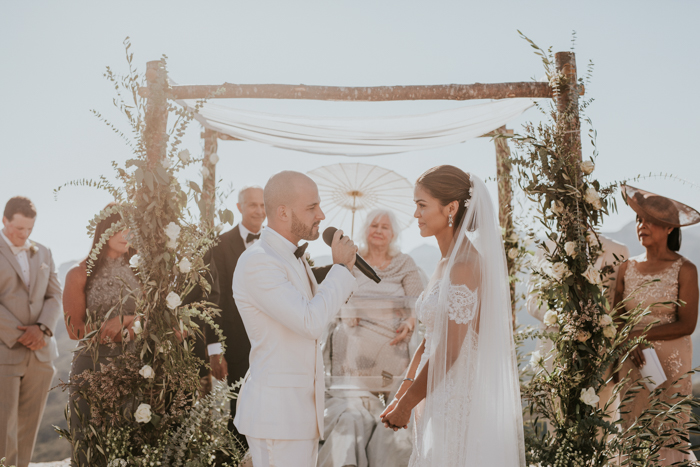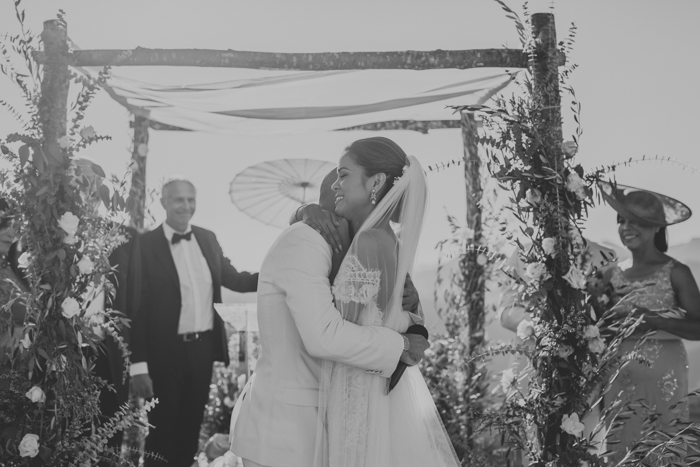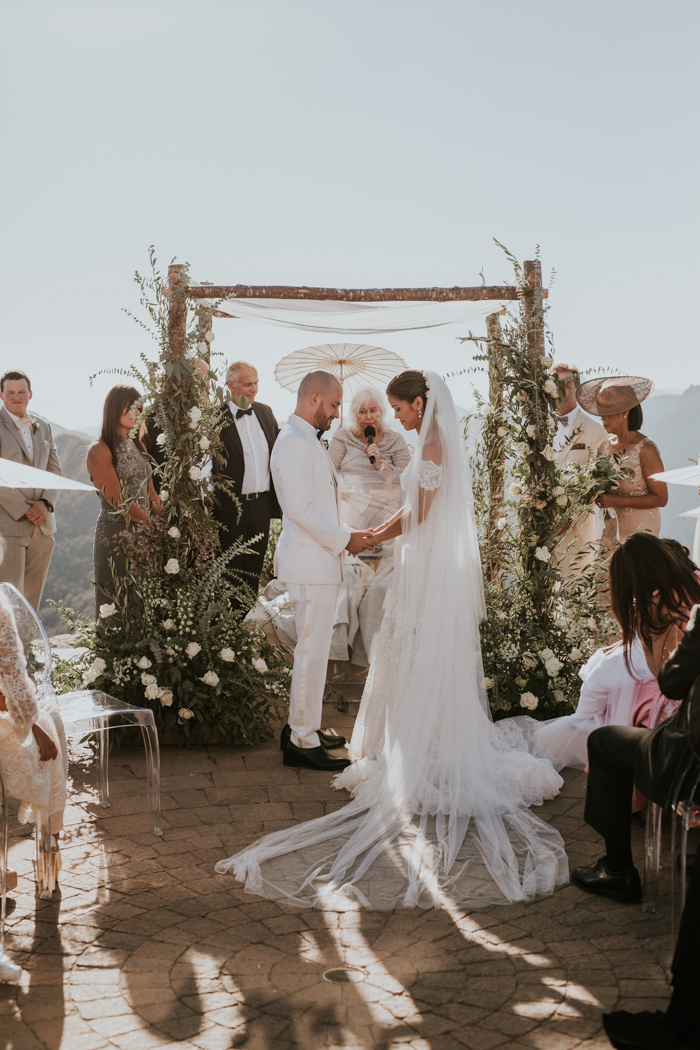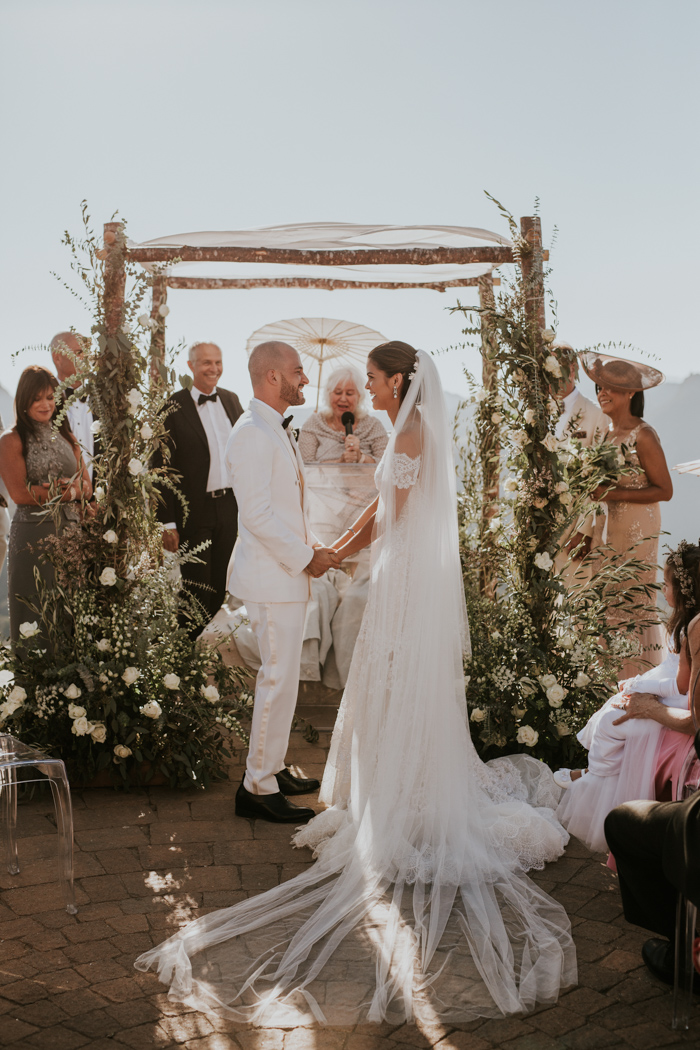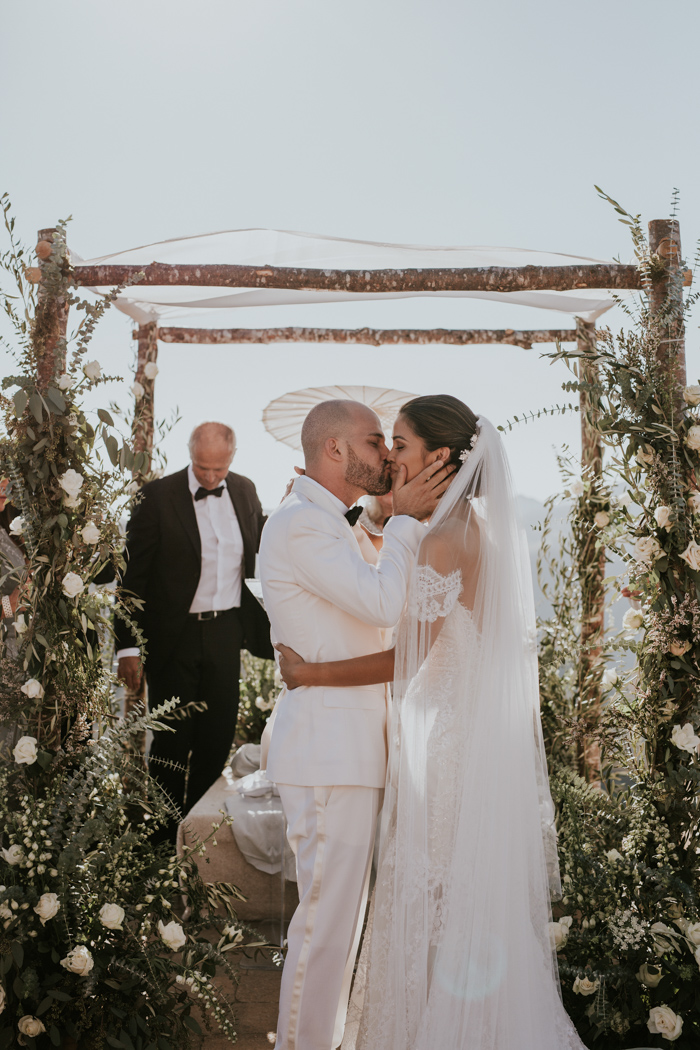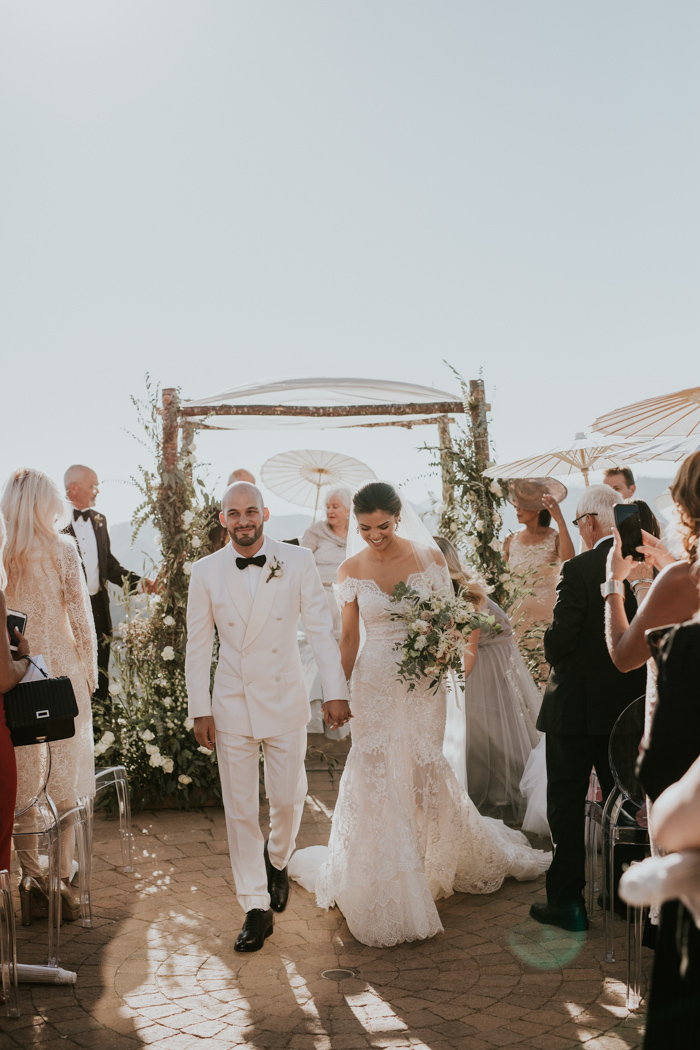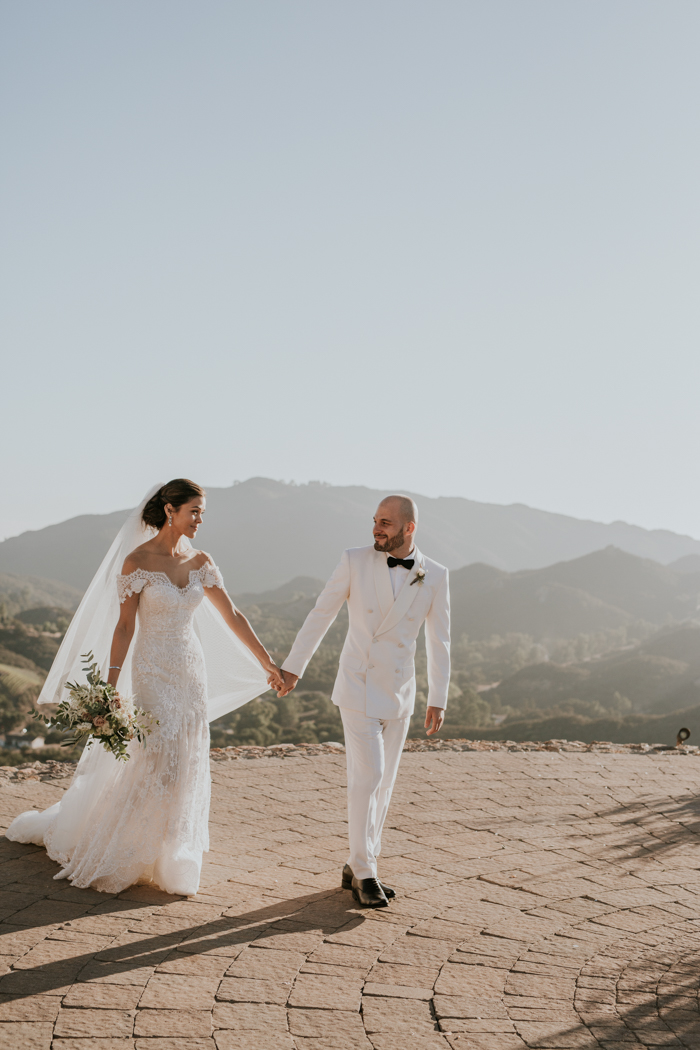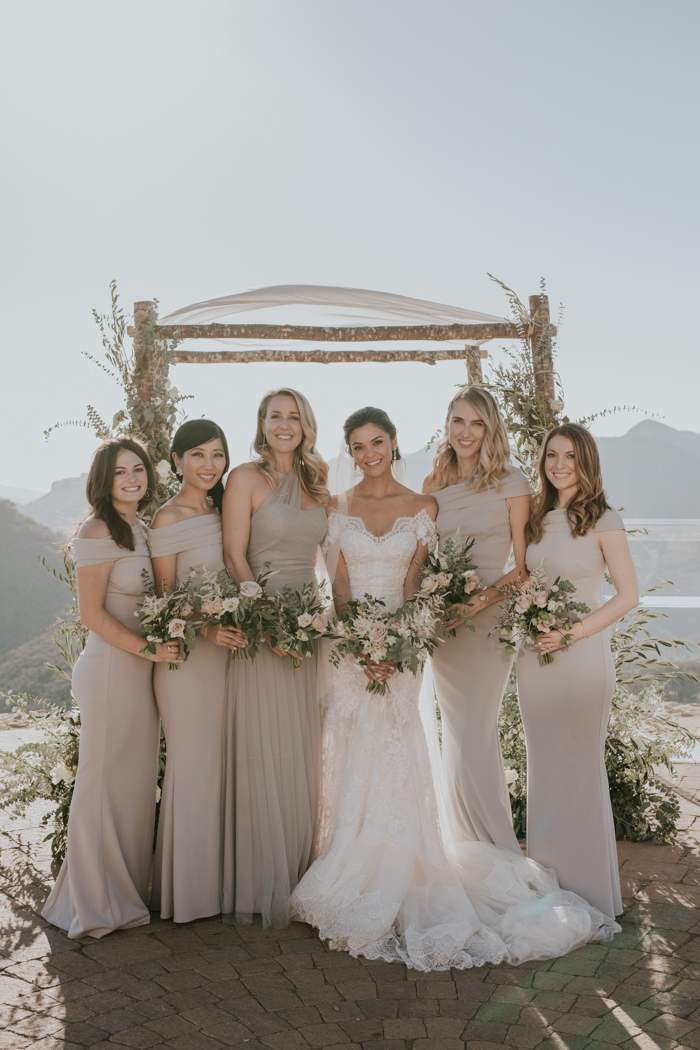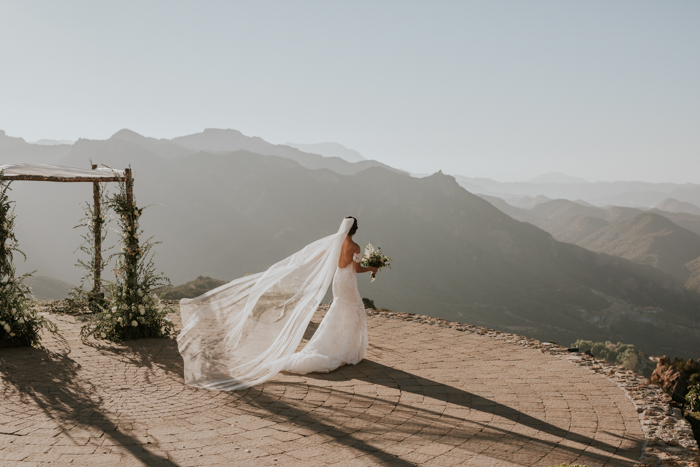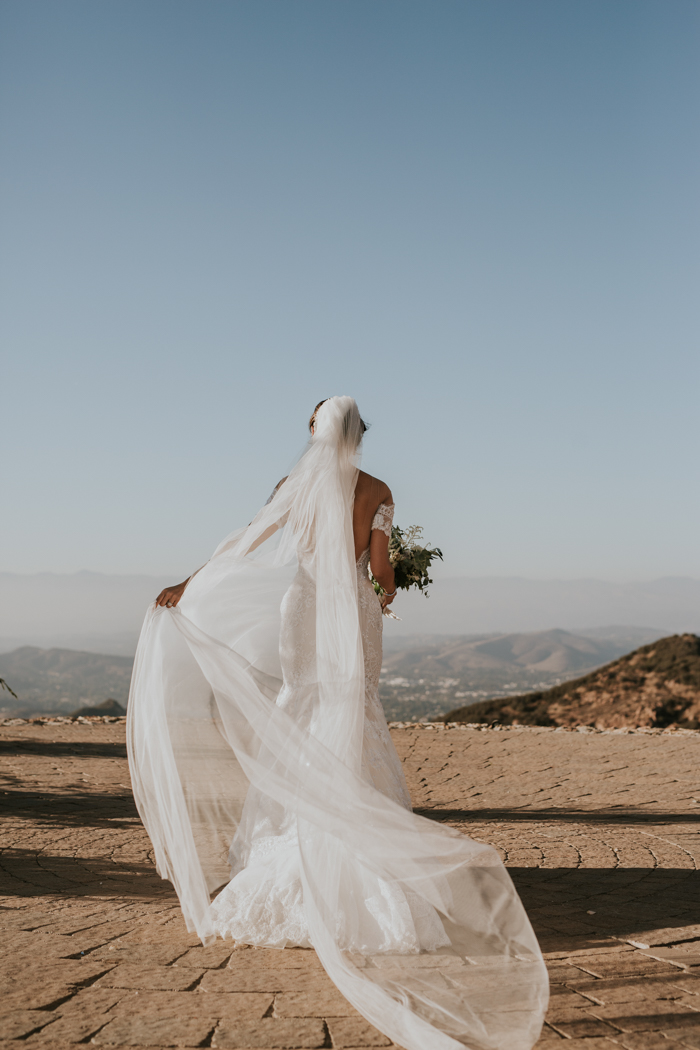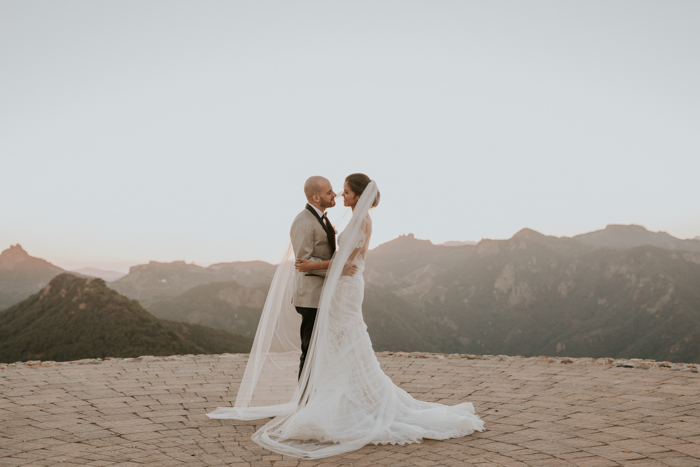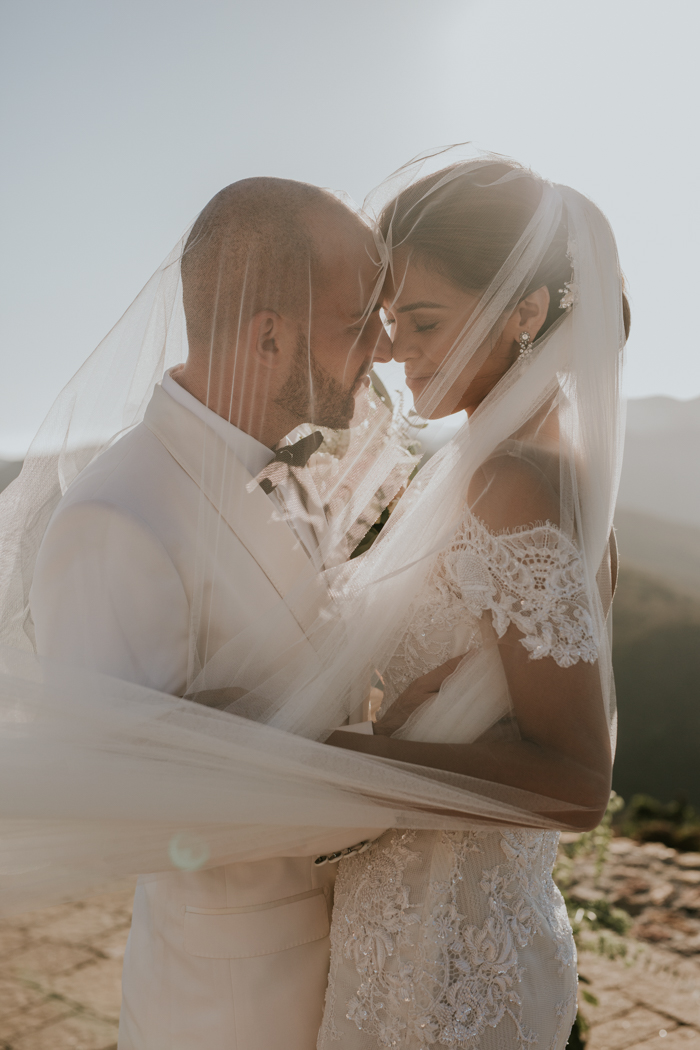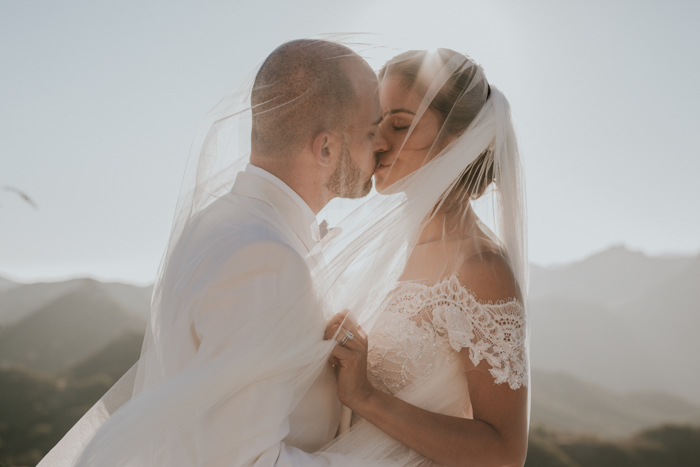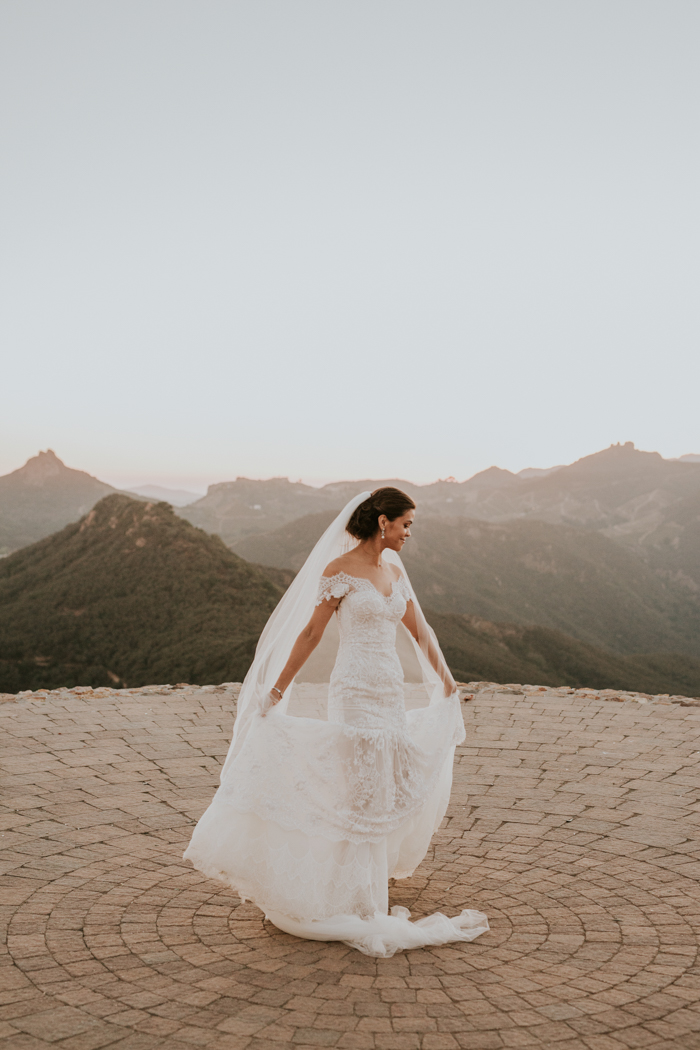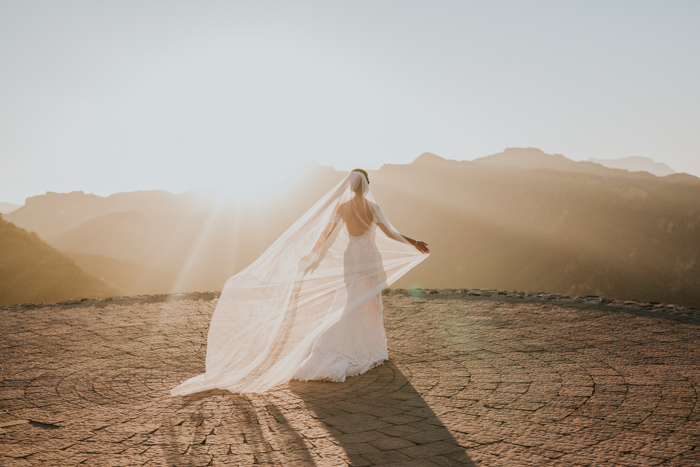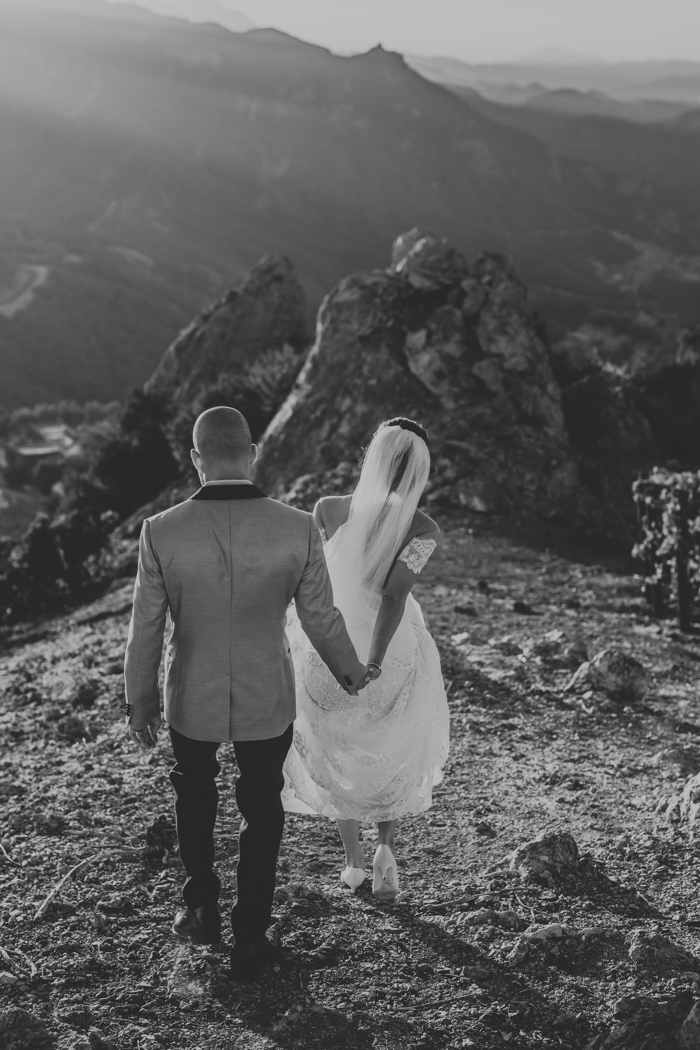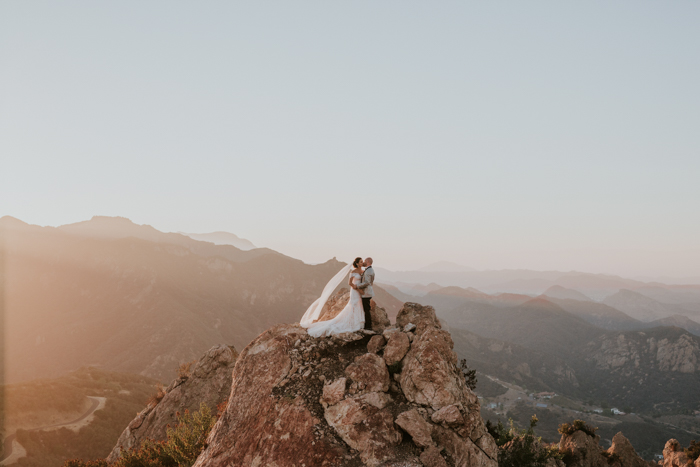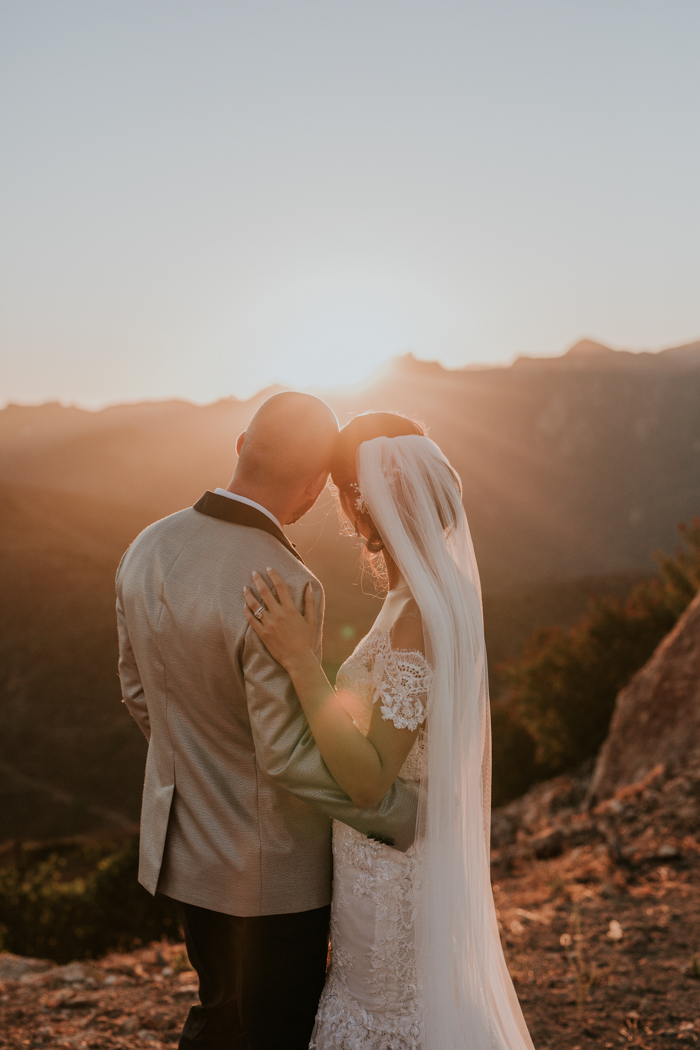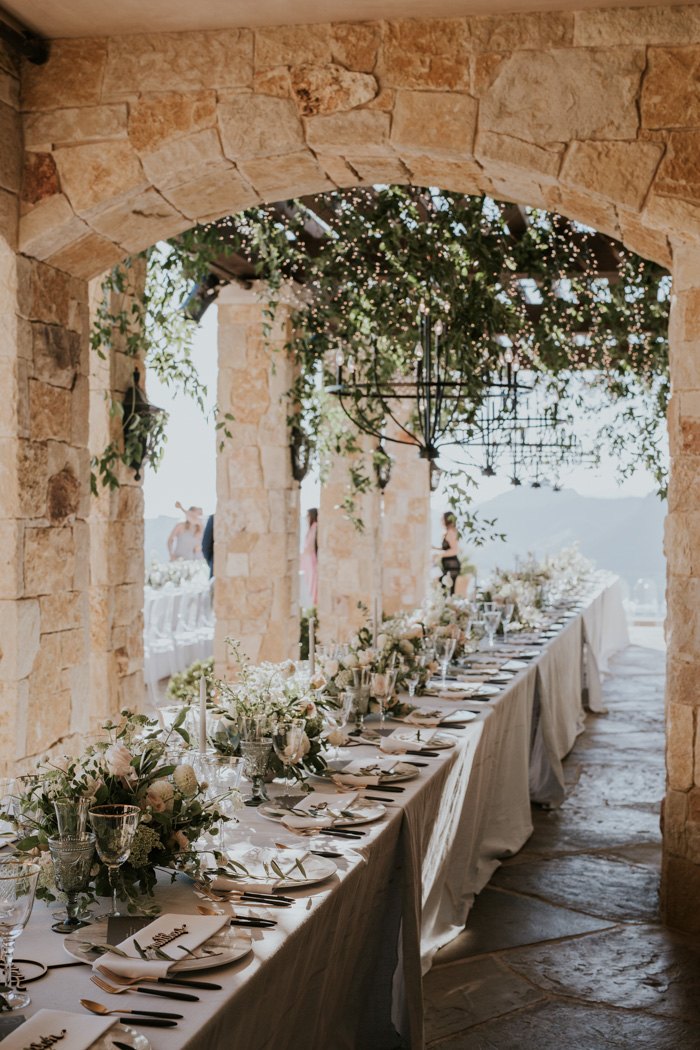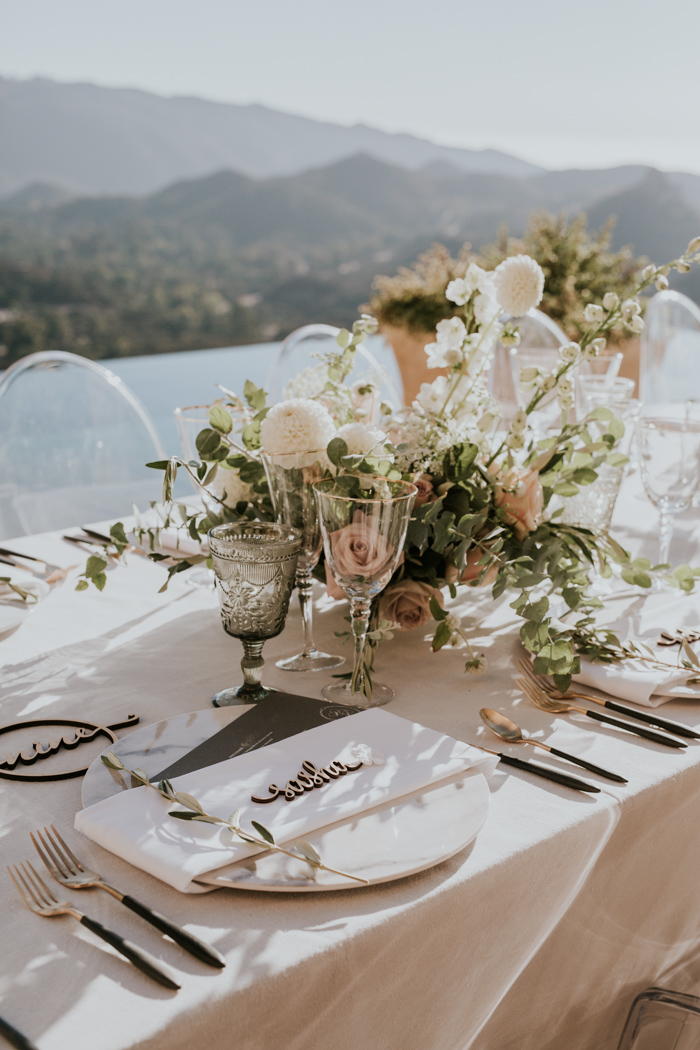 I love neutral colors as they are so classic and elegant. Our color palette was Ivory, light grey and blush which blended beautifully into the backdrop of the venue. I am blessed with a brother who is a very talented graphic designer, so he and I designed the wedding invites, menus, and programs ourselves. I even handled all the printing myself with a local printer. Also, my amazing mother hand-tied 200 gold ribbons around each invite!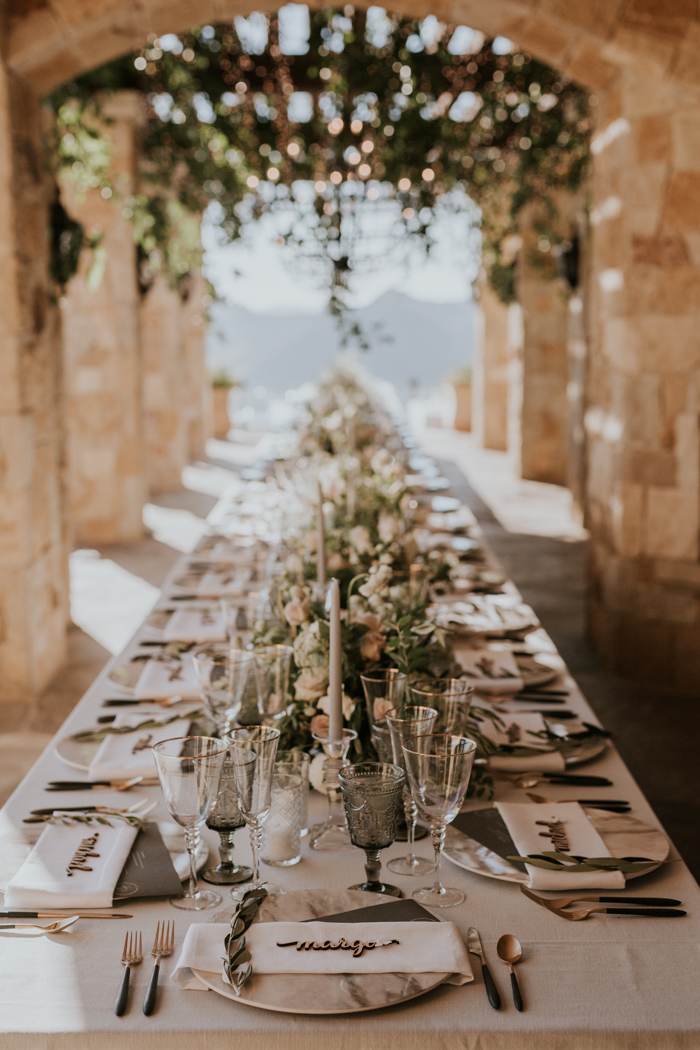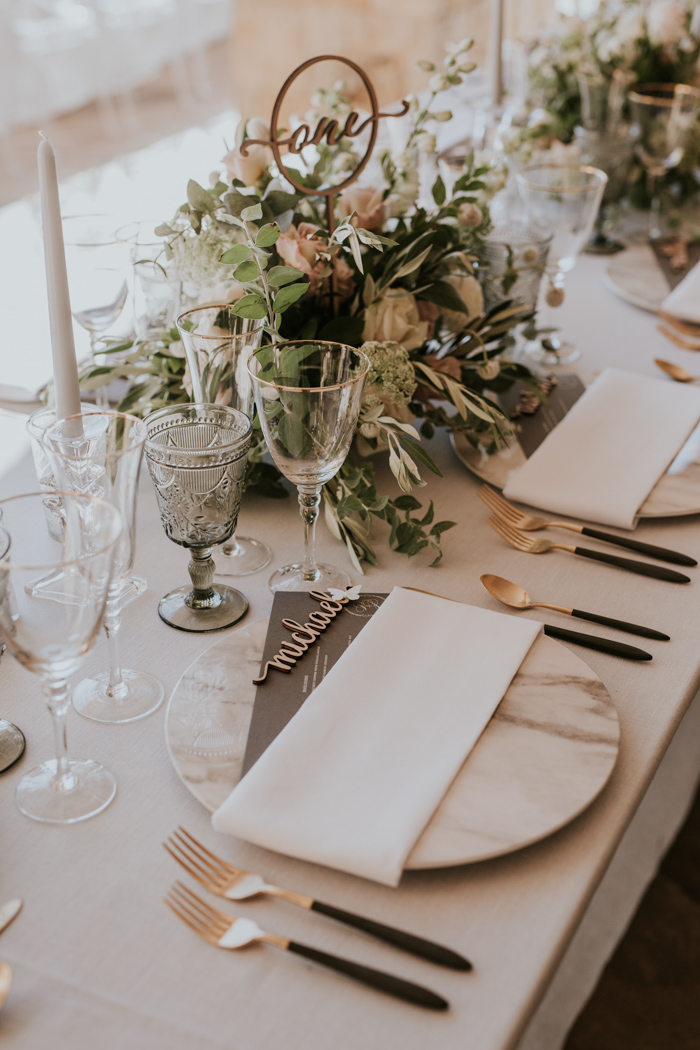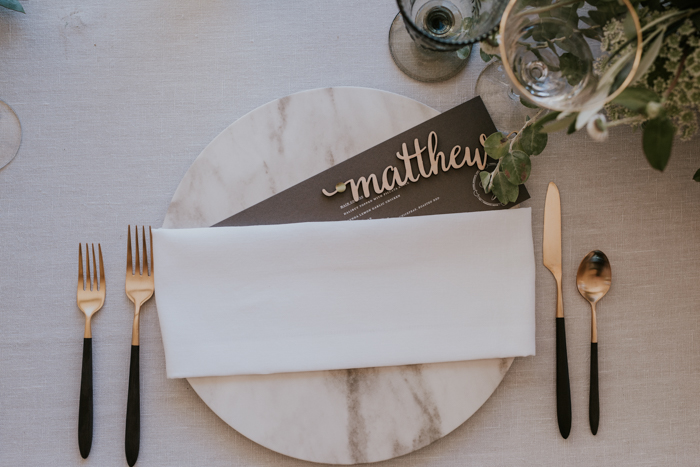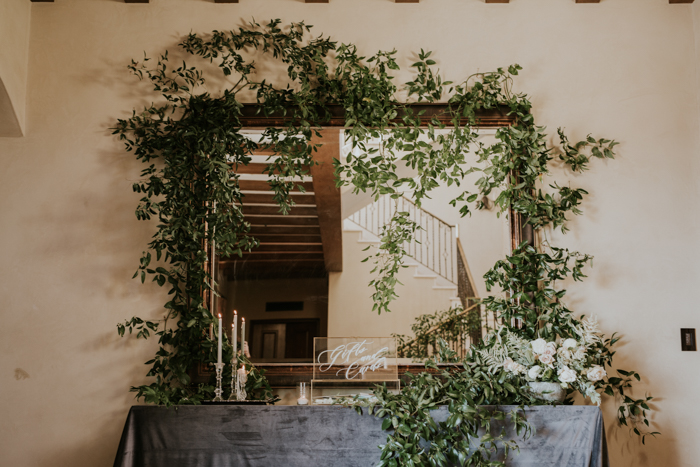 On our wedding invitations, we had just written "Malibu CA (venue to be announced the morning of the wedding." Three days before the wedding, we sent an email to all the guests with instructions to meet at the Four Seasons Westlake (a hotel 10 mins from the venue). We arranged for them all to be picked up there and taken to the venue through the mountains. It was so very special!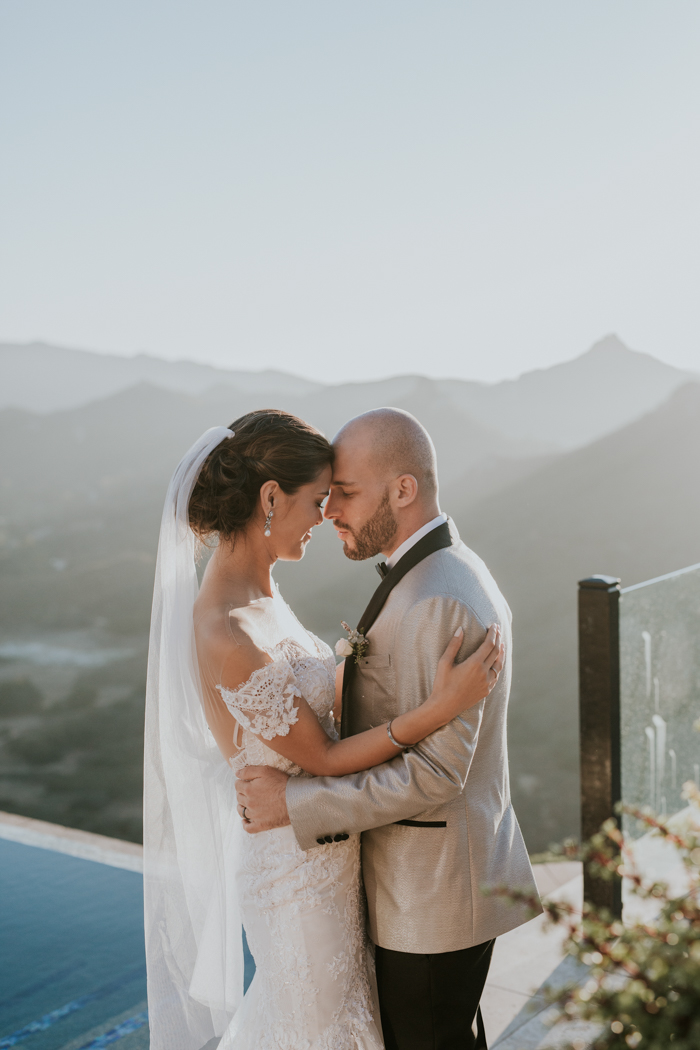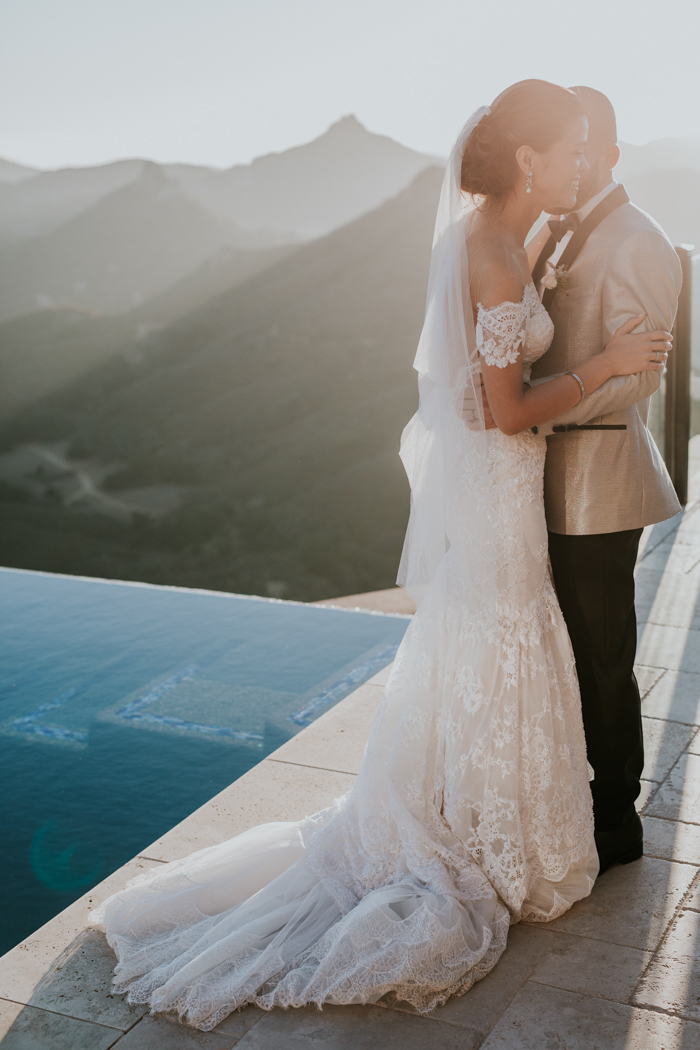 We also had surprise performances including our first dance, sang by 12-year-old Angelina Jordan from Norway (who won Norway's Got Talent). She has one of the most incredible voices and she sang "Fly Me to the Moon," which had all the guests in tears.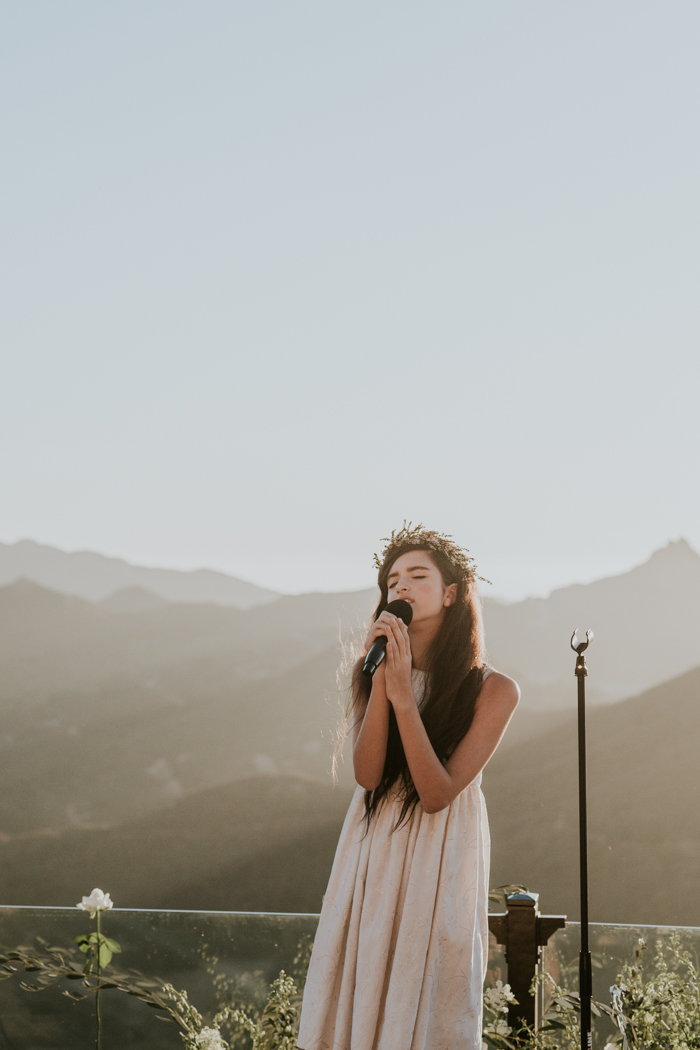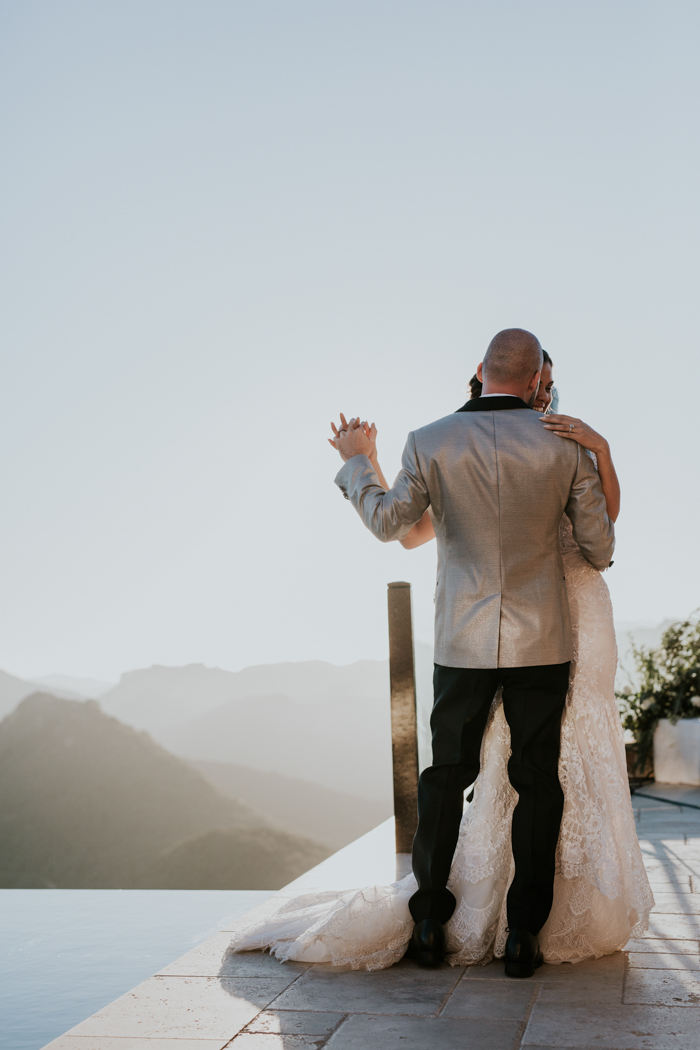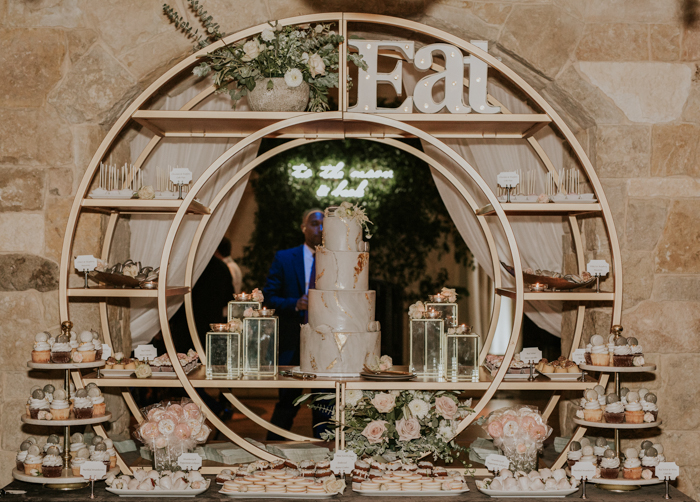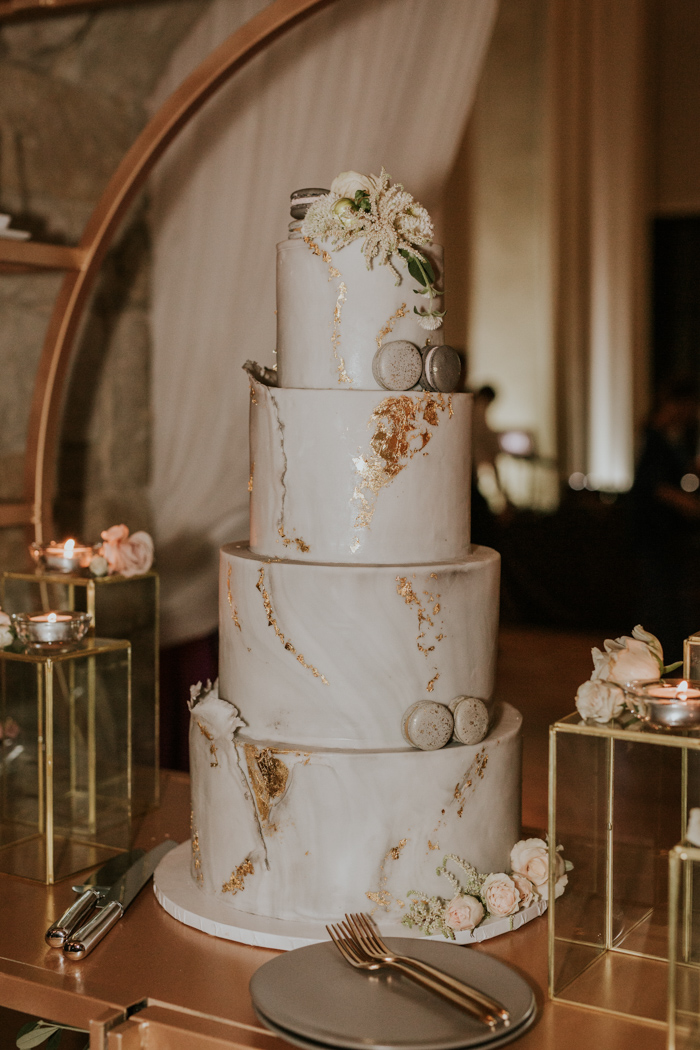 Our biggest congratulations to Rachel and Jake, and a special thanks to Christy Kendall Photography for sharing this Malibu Rocky Oaks wedding with Junebug! If this wedding has you itching for a wedding in Italy, look no further than this dreamy pastel Italy wedding at Paolo Bonomelli Boutique Olive Farm for all the inspiration you need!