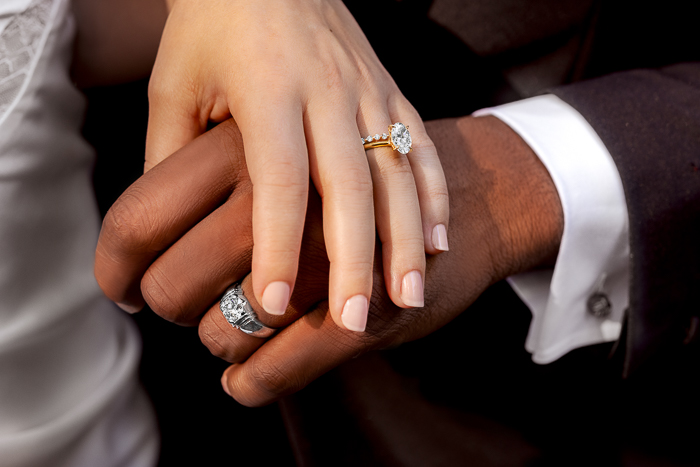 Your wedding is a momentous occasion–one that demands the perfect accessories to complement the beauty and significance of the day. We know there's a lot involved in wedding planning, including picking out the right jewelry. From the engagement and wedding rings to the smaller details like wedding day jewelry and thoughtful anniversary gifts, each piece captures the essence of your love story. That's why we're breaking down how to choose your wedding jewelry while giving you some of our favorite pieces from Charles & Colvard.
Understanding Personal Style and Preferences
Before diving into the details of specific pieces, it's important to understand your personal style and preferences. Think about your everyday choices. Are you typically attracted to classic, modern, or bohemian looks? Envision how you want to showcase your personality through your jewelry on the big day. And most importantly, remember that this jewelry is going to become sentimental. Although you can always upgrade your engagement ring or wedding band down the line, these are pieces you may want to pass down to generations. They're also going to be photographed often. Make sure they feel true to you.
How to Choose Your Wedding Jewelry
Engagement Rings
An engagement ring symbolizes the promise of love and commitment. When choosing an engagement ring, consider the four Cs–cut, color, clarity, and carat–as well as the diamond shapes and cut styles to ensure you select a timeless piece that resonates with you. If you're looking to save a little money, consider opting for a moissanite stone or another gemstone, which offer just as much beauty for a fraction of the cost.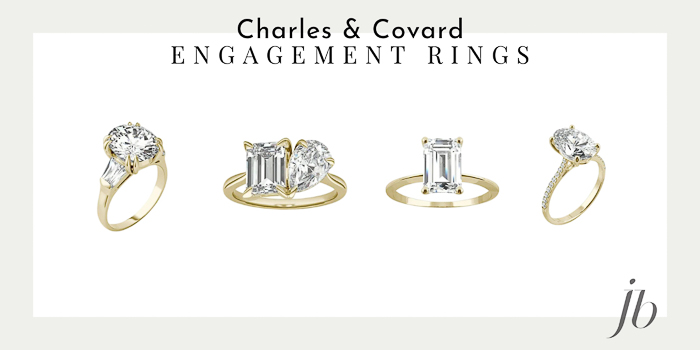 Oval Forever One Moissanite Halo with Side Accents Ring 2. 3Emerald and Pear Forever One Moissanite Classic Toi et Moi Ring 3. Emerald Forever One Moissanite Classic Solitaire Ring 4. Elongated Oval Forever One Moissanite Side-Stone Engagement Ring
Wedding Bands
Wedding bands serve as a tangible representation of your vows. When selecting wedding bands, consider intricate engravings, unique finishes, or matching designs to complement your engagement ring. Remember, you will be wearing them together, so you want them to create a unified look when stacked. Enhancers and stacks can help achieve this look if necessary.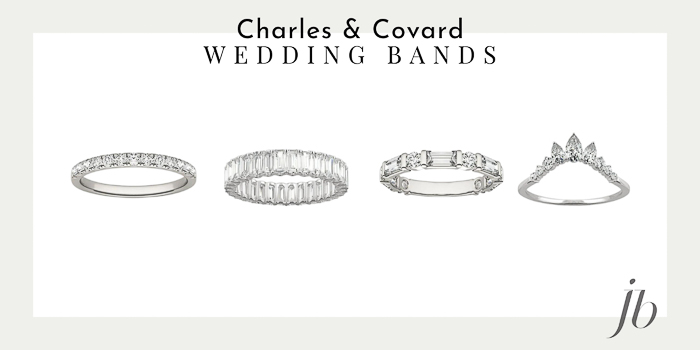 Round Forever One Moissanite Ring 2. Emerald Forever One Moissanite Eternity Band 3. Straight Baguette Forever One Moissanite Alternating Stackable Band 4. Pear Forever One Moissanite Curved with Pear Accents Ring
Wedding Day Jewelry
Wedding jewelry–including necklaces, earrings, and bracelets–is the final touch to complete and elevate your wedding attire. To create a cohesive look, coordinate the style and metal of your wedding jewelry with your engagement ring and wedding bands. If you don't mind mixing things up, there's nothing wrong with mixing metals or gemstones! Lastly, opt for delicate pieces that accentuate your gown without overpowering it.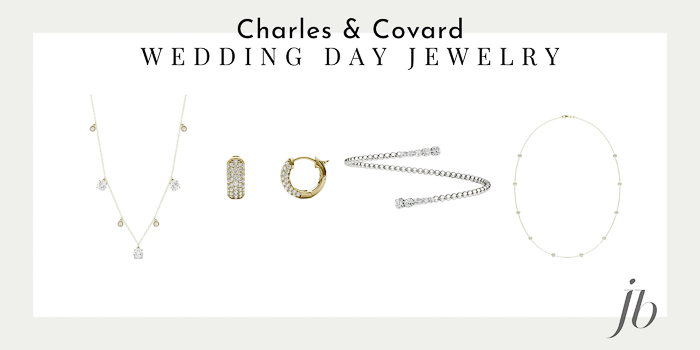 Forever One Moissanite Fixed Station Necklace 2. Round Caydia Lab Grown Diamond Five Row Huggie Hoop Earrings 3. Round Forever One Moissanite Bypass Cuff Bracelet 4. Round Caydia Lab Grown Diamond 18in Station Necklace
Anniversary Gifts
Celebrate milestones with thoughtful anniversary gifts that capture the love that you share throughout the years. If you want to make it super sentimental, consider custom-designed jewelry that incorporates meaningful symbols or significant dates, such as a pendant with your wedding date engraved or a ring adorned with birthstones representing each family member.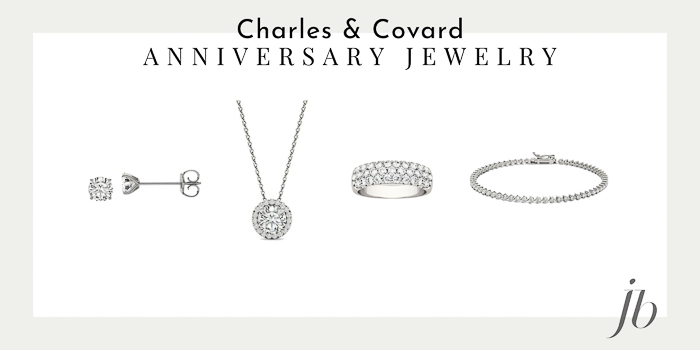 Round Forever One Moissanite Four Prong Martini Solitaire Stud Earrings 2. Round Forever One Moissanite Halo Necklace 3. Round Forever One Moissanite Three Row Pave Anniversary Band 4. Round Forever One Moissanite Three Prong Tennis Bracelet
Find a Trusted Jeweler
While choosing wedding jewelry and anniversary gifts can be overwhelming, seeking guidance from trusted jewelers can make things a little easier. That's why we recommend Charles & Colvard. They live by the idea that fine jewelry should be both accessible and conscientious. They use lab-grown gems set in recycled precious metals, so you can wear jewelry that sparkles–but it won't hurt your wallet. That's what we call a win-win!
With careful consideration and a dash of personality, selecting the perfect wedding jewelry can be easier than you think. If you're ready to get started, head over to Charles & Colvard and explore all of their stunning pieces that you're sure to love.