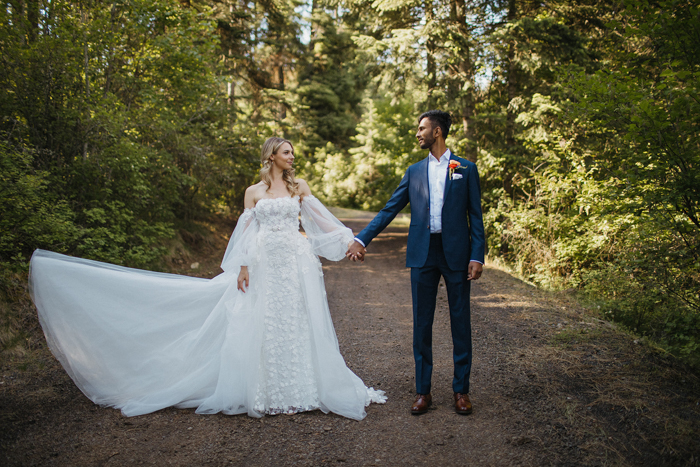 Katherine and Varun had their hearts set on a wedding weekend packed with intention and all of their favorite people. That's why, when it came time to tie the knot, they knew exactly where they wanted to say their 'I dos.' It was none other than Katherine's stunning lakefront family property—the very spot where Varun popped the question.
With the help of event planner Jaime Johnson, they transformed the property into a wildflower haven. Garden of Eden Floral Design added that extra pop of personality with a custom asymmetrical arch and the dainty seasonal blooms that adorned the wooden chairs. Plus, infusing the wedding space with vibrant colors of the summer season completed the outdoor ceremony location and enhanced the Coeur d'Alene lake backdrop. Every detail was worthy of celebrating with a cozy cabin reception complete with twinkling lights, cake, and a whole lot of dancing.
Lucky for us, Junebug photographer Jaime Denise captured every moment that made this Coeur d'Alene wedding oh-so-special. From colorful floral arrangements to whimsical fashion, all the summer wedding inspiration is just a scroll away.
The Couple:
Katherine and Varun
The Wedding:
Coeur d'Alene, Idaho, United States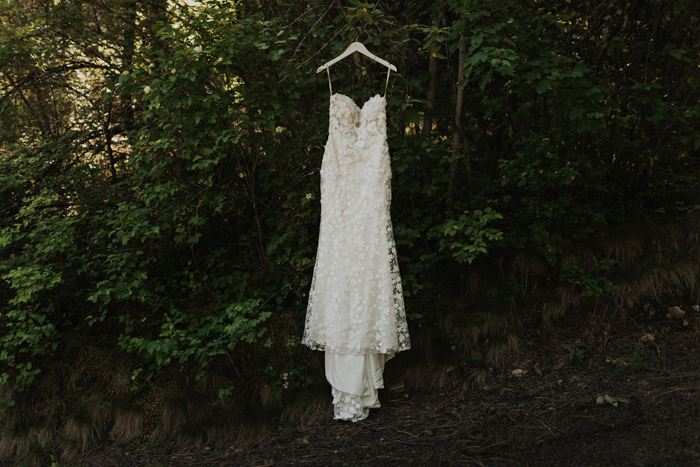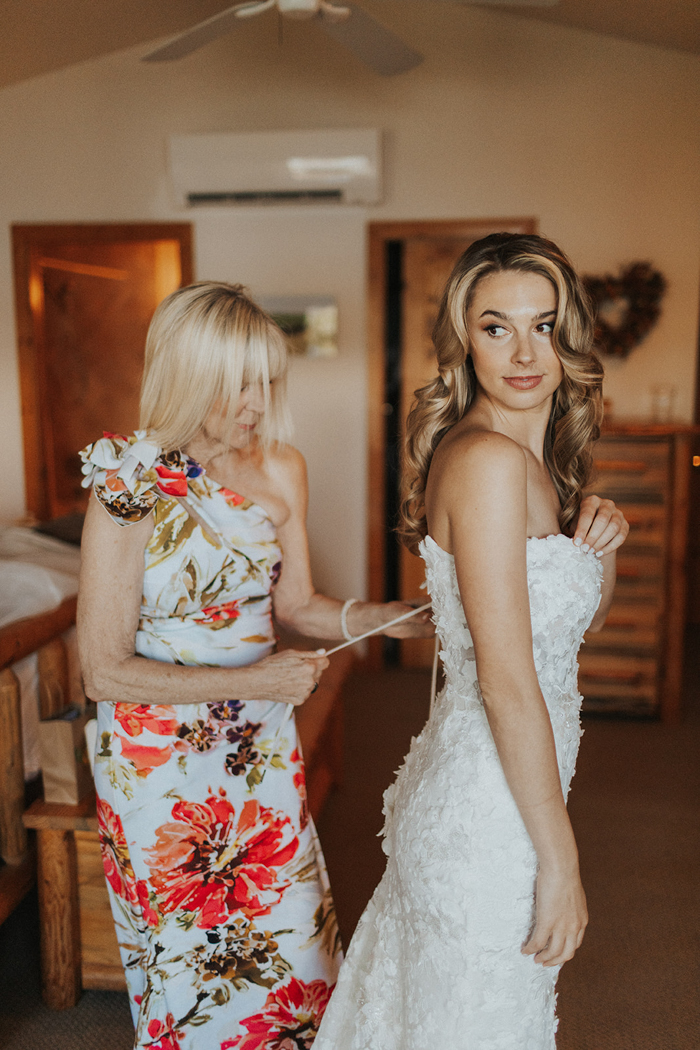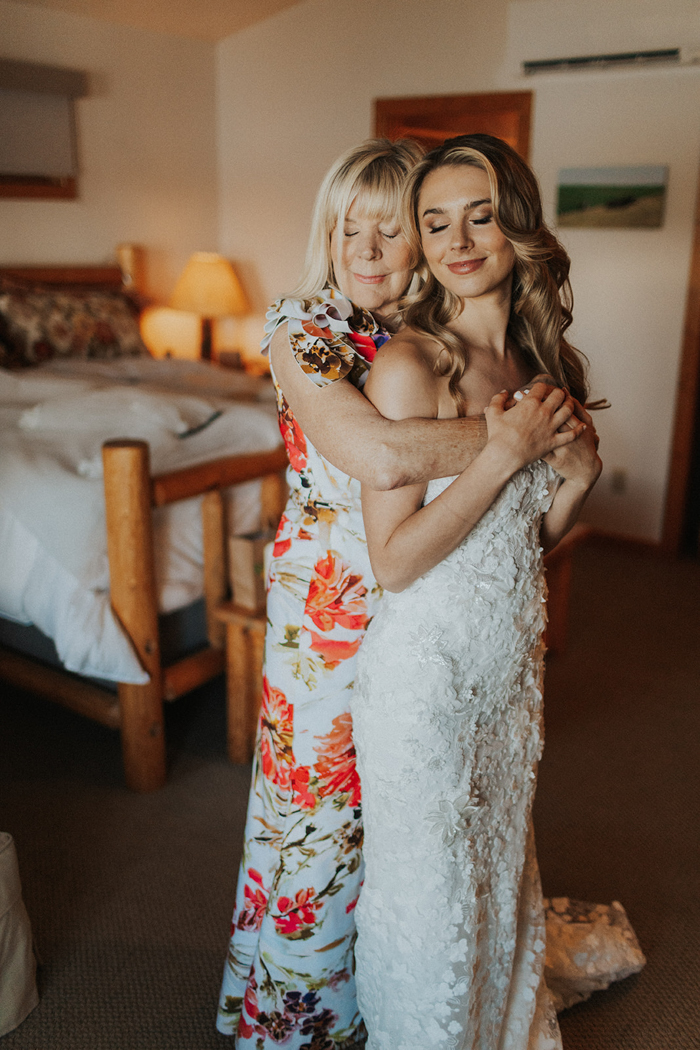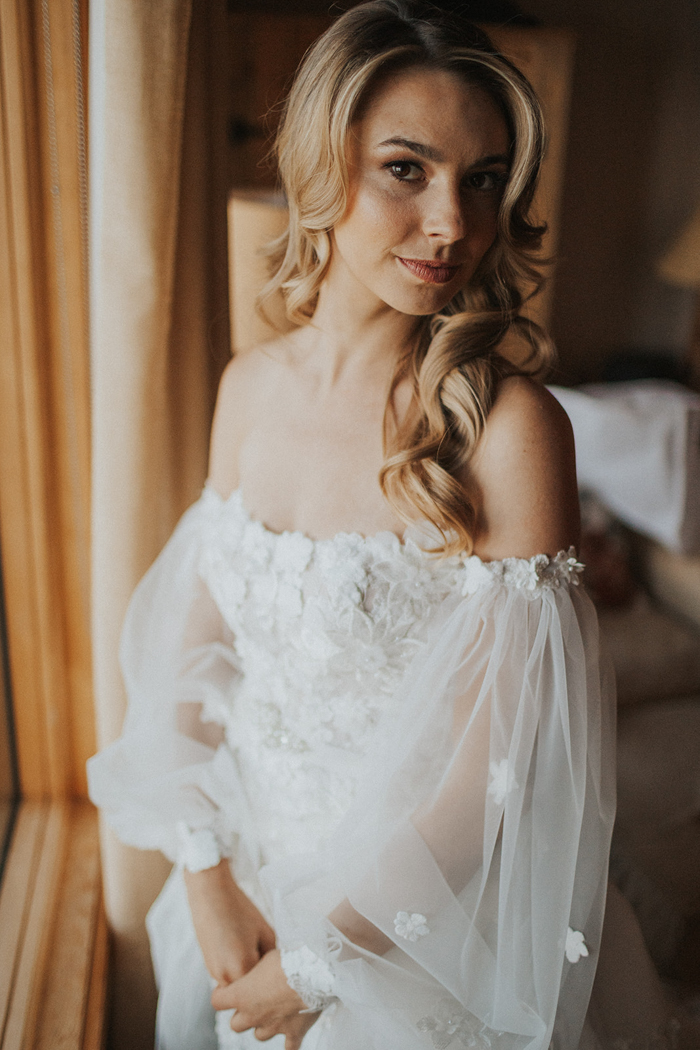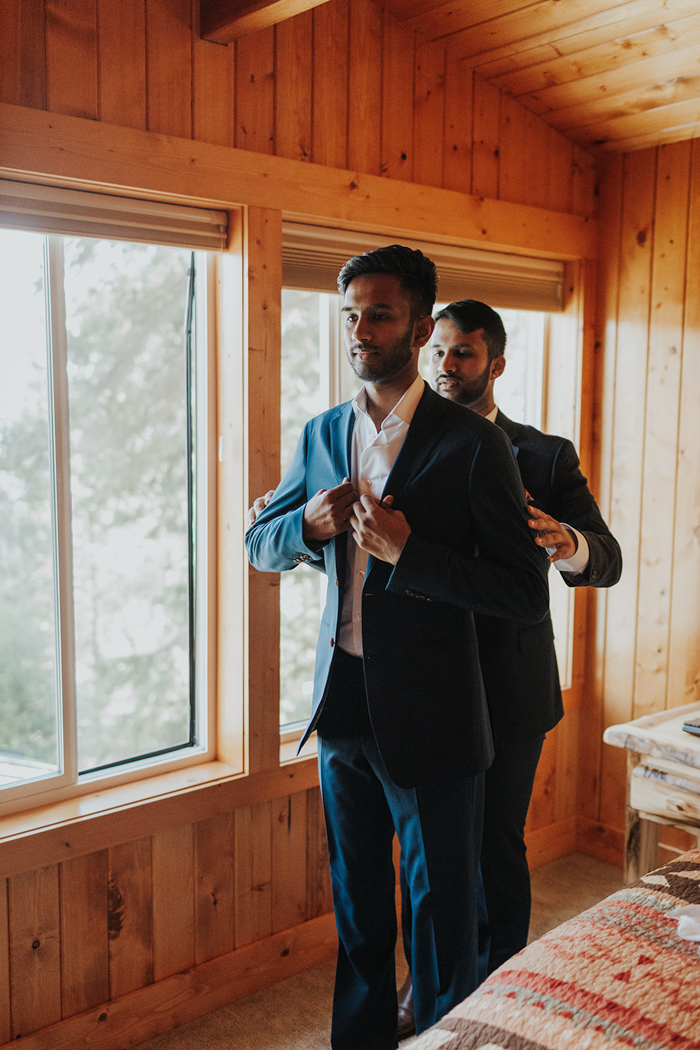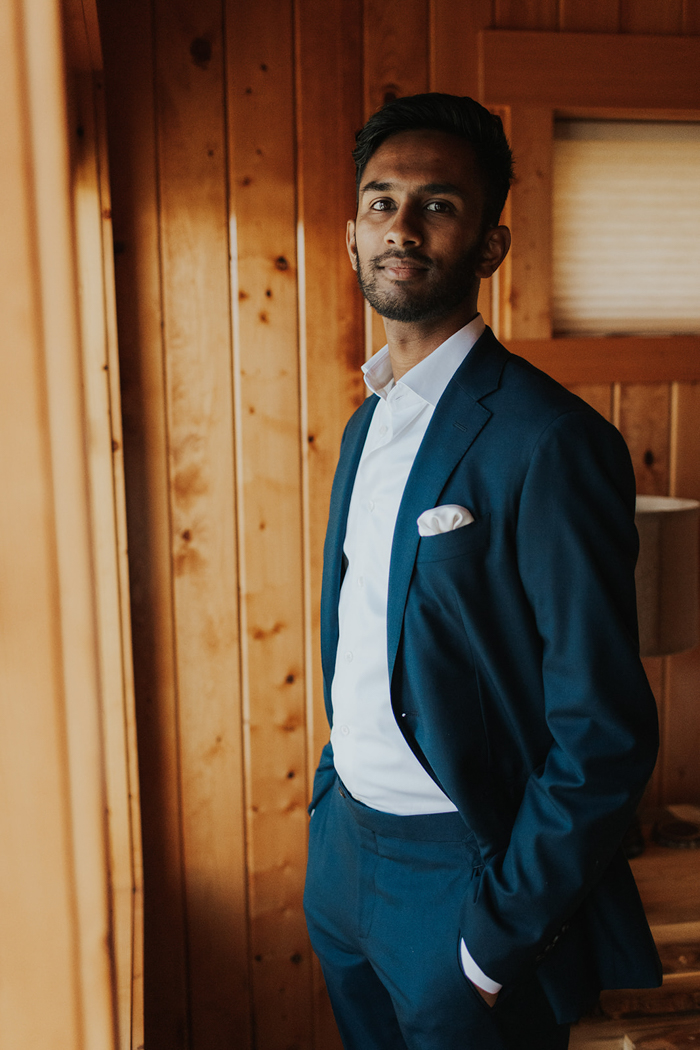 A Wedding Day Turned Weekend Long Coeur d'Alene Wedding
Varun and I are most proud of how wildly fun and connective our wedding was for everyone! We saw it as an opportunity to blend our very different worlds, especially coming out of a pandemic that prevented Varun from seeing and me from meeting his Australia and India-based family and friends for four years. We jokingly called it Camp McDadi (a blend of our last names) because we filled our days with hikes, sports, games, and parties. We kept the wedding small (due to lack of space mostly), so by the end of the 3.5 days, everyone really knew each other. And everyone had an absolute blast.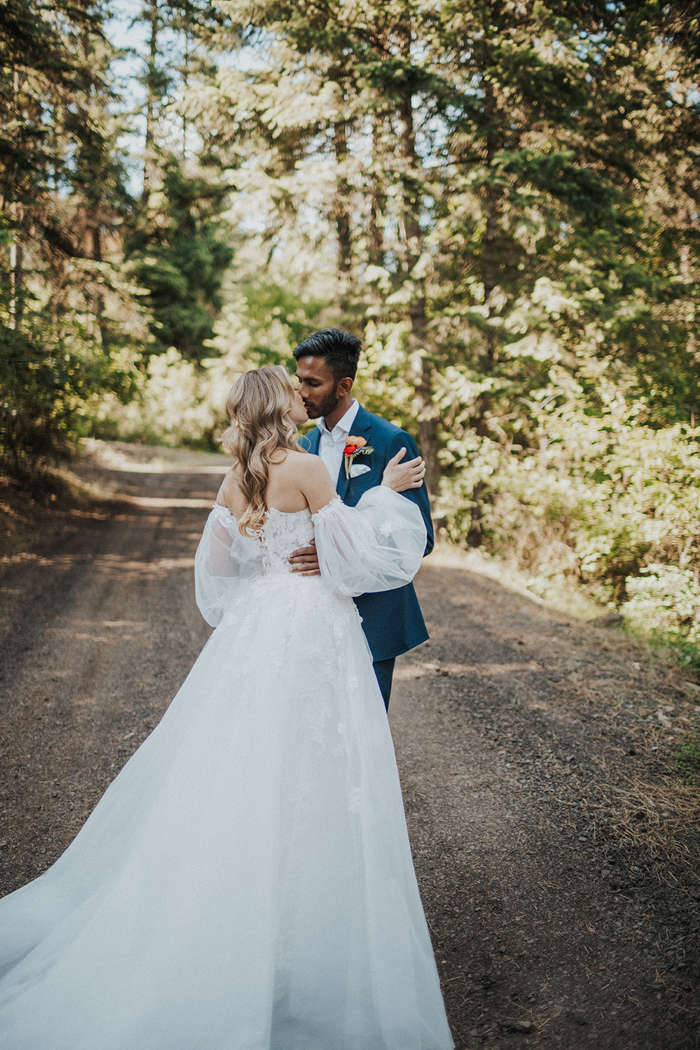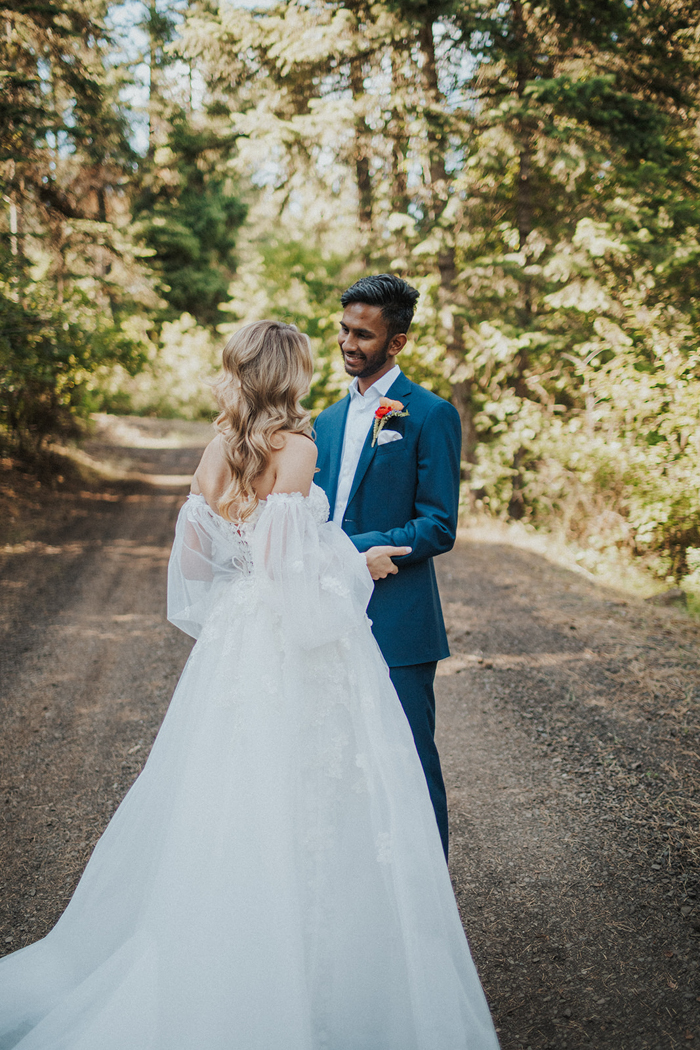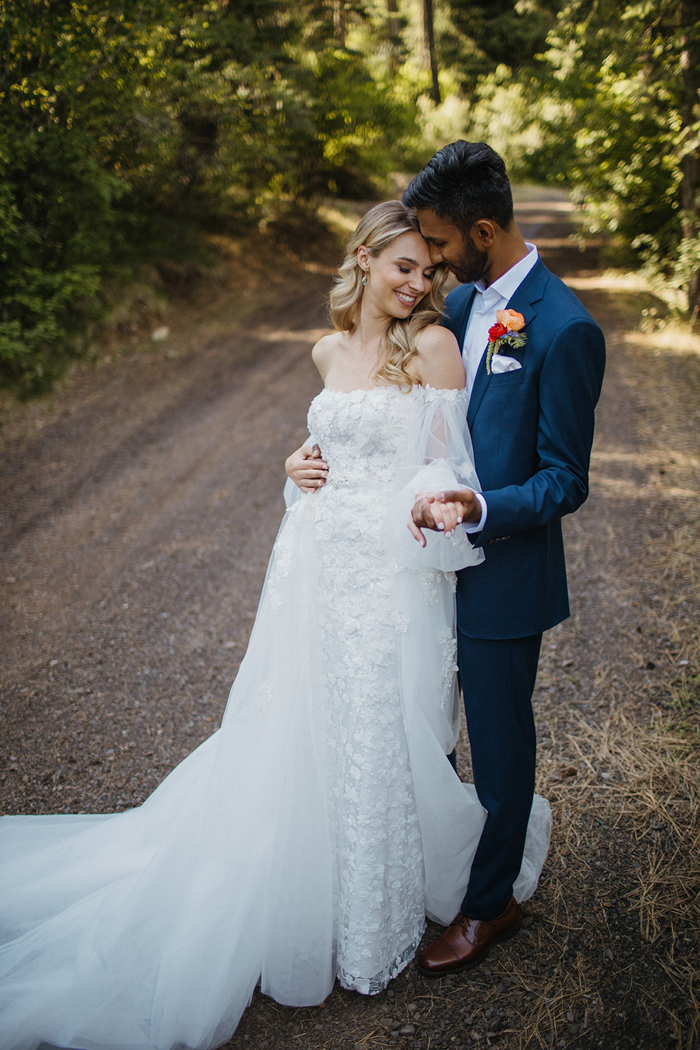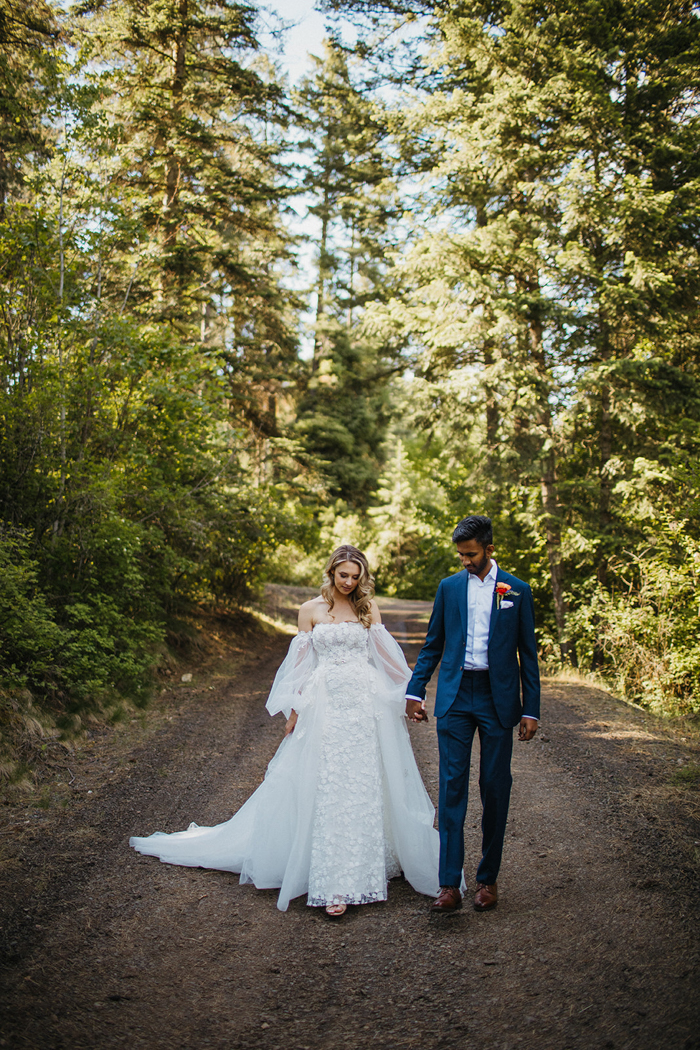 The Moment You See Your Vision Come to Life
One memory of particular note was walking down the aisle with my father and seeing the vision I had in my mind for so many months come to life in a way beyond my wildest dreams. This was all thanks to the unbelievably talented Garden of Eden Floral Design. And to see my community gathered in this beautiful little world she created, with the love of my life waiting for me next to my sister, who officiated, against the backdrop of the place I love most in this world—that was extraordinary.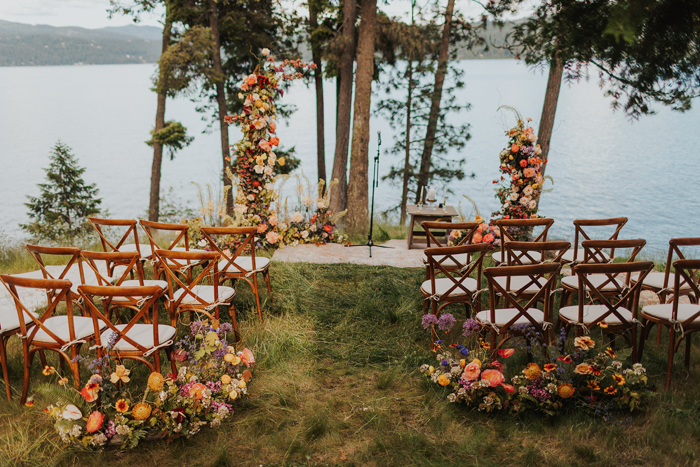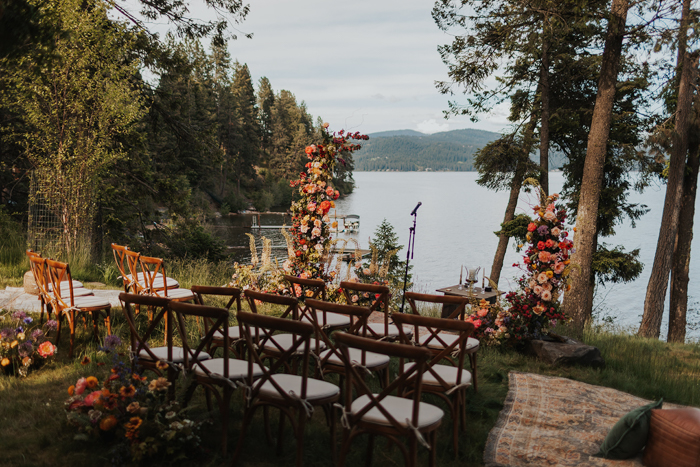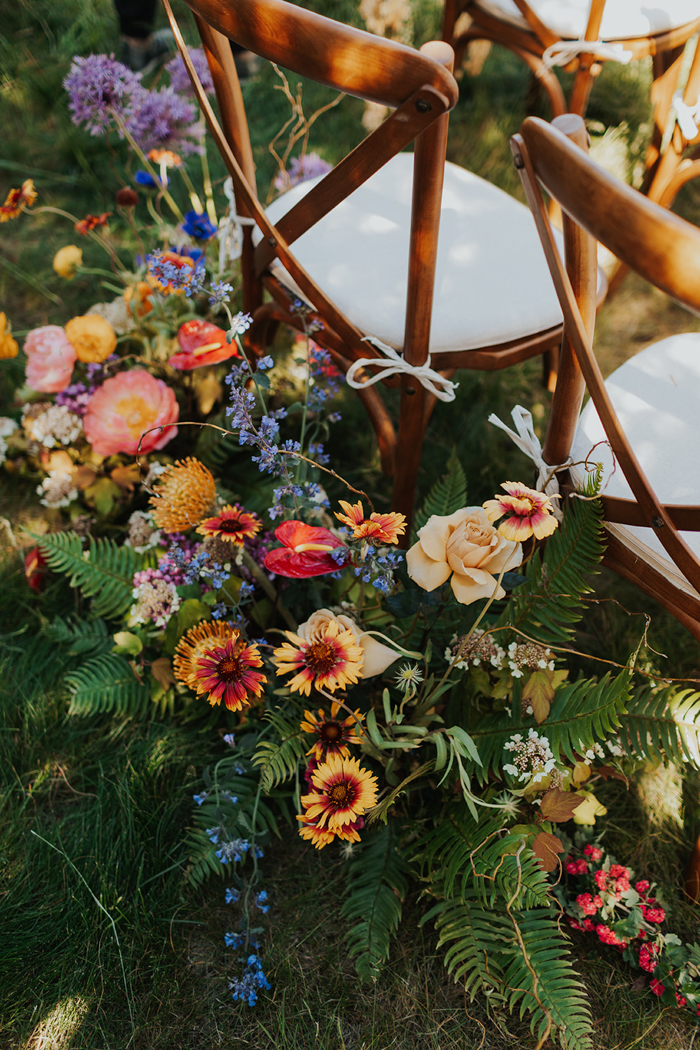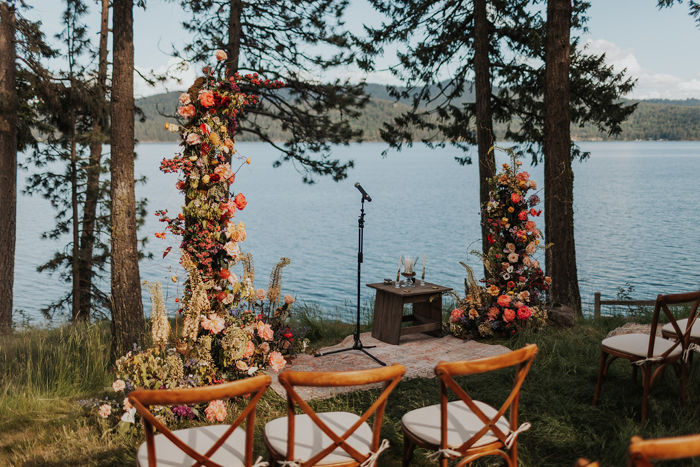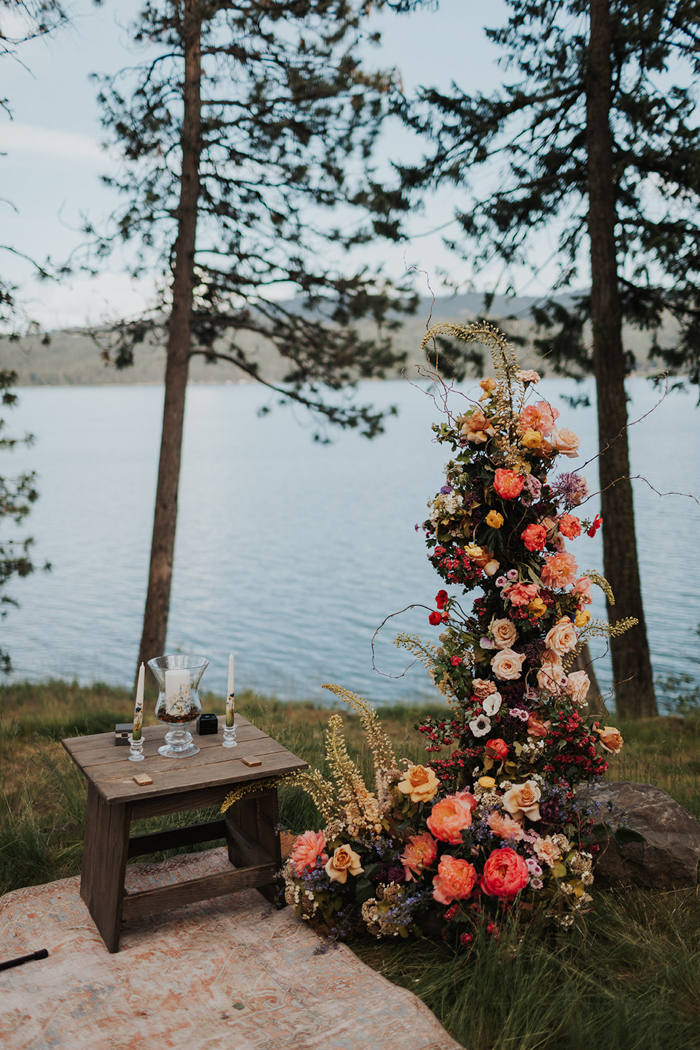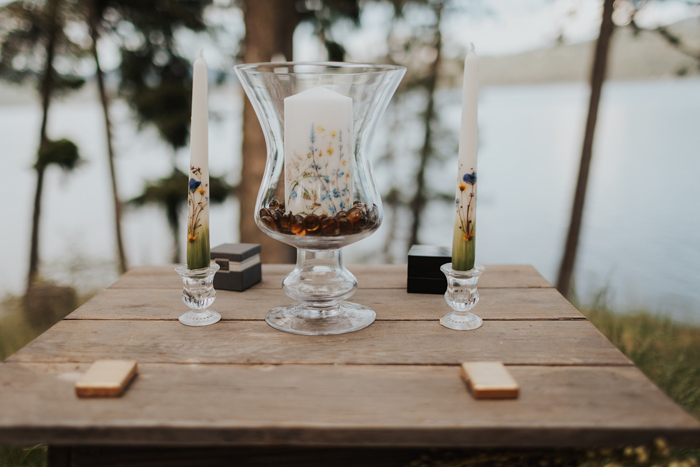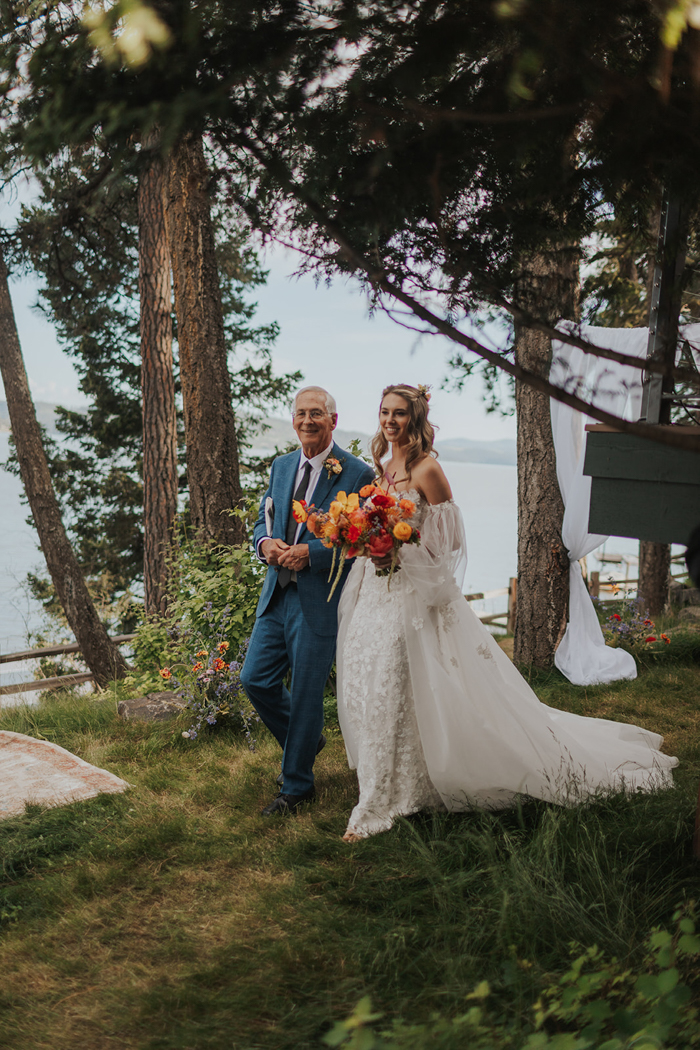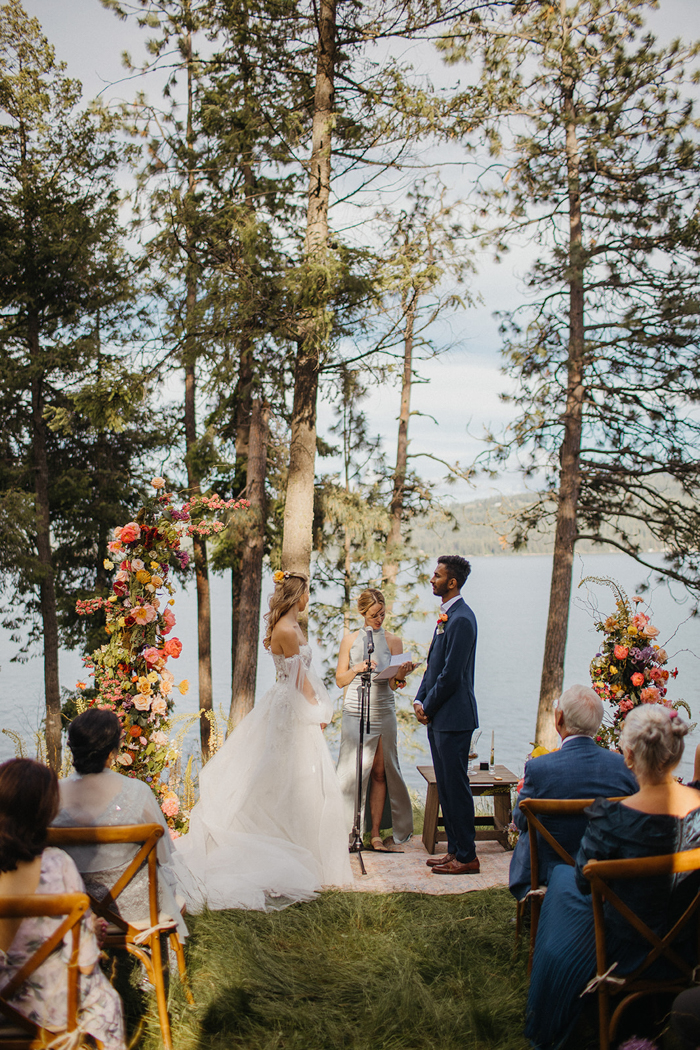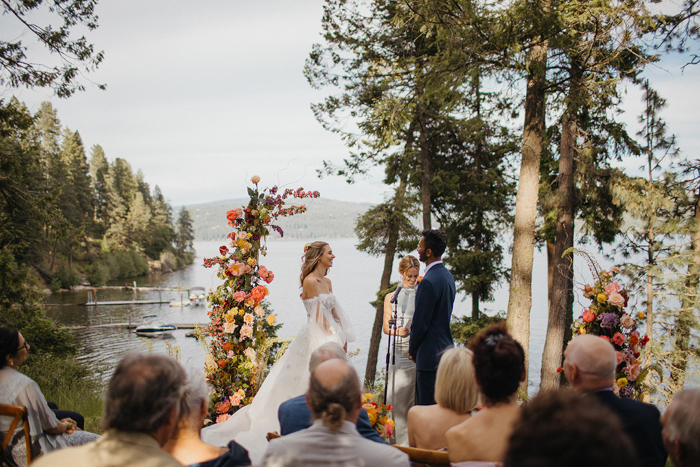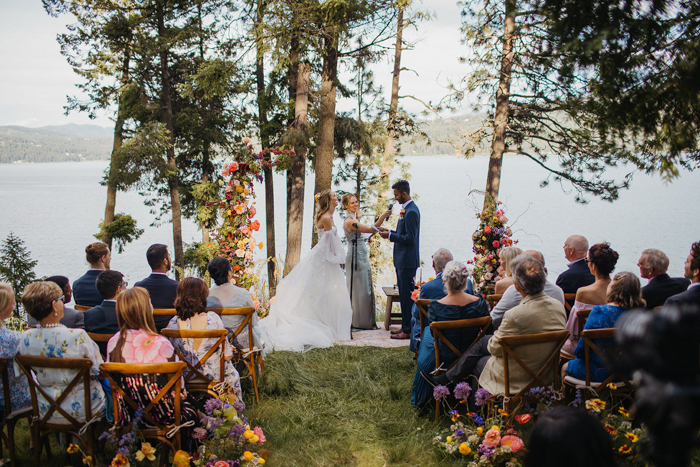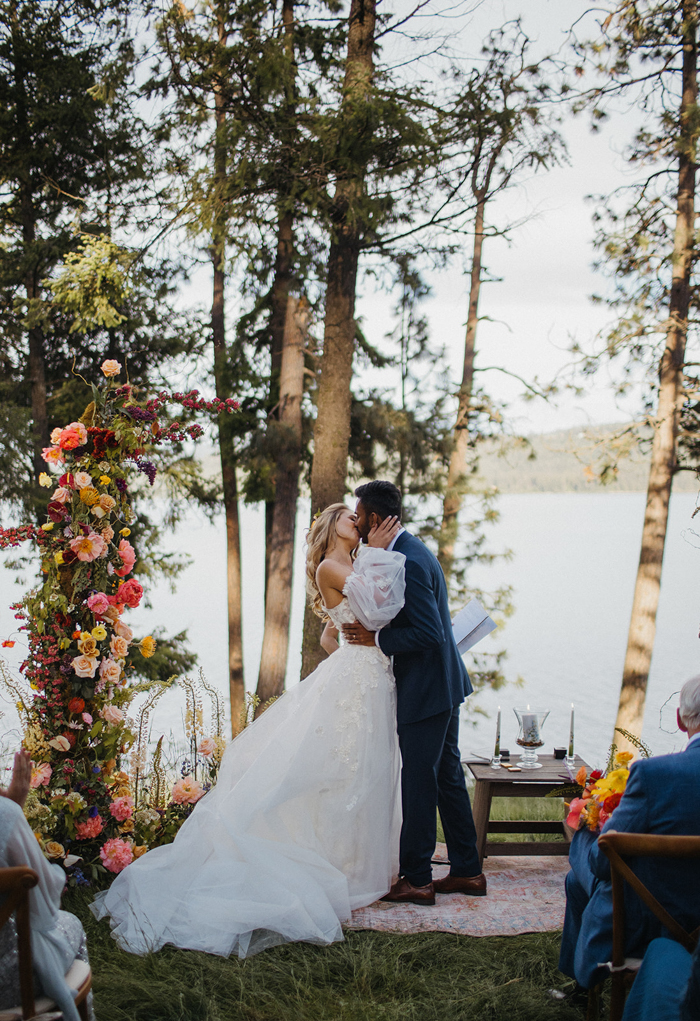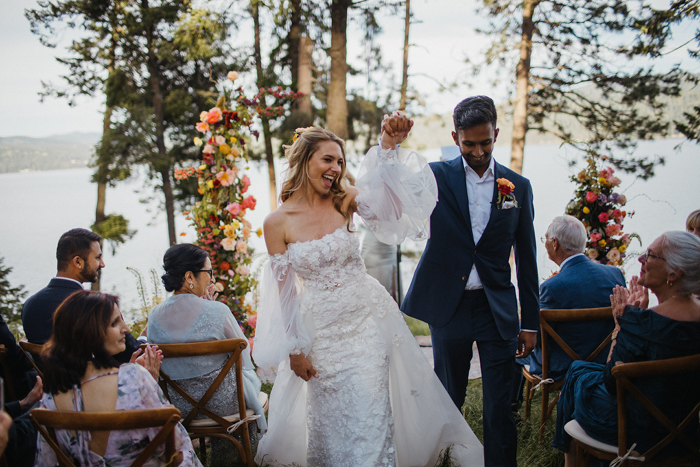 Advice From the Newlyweds: Don't be Afraid to Ask for Help
Don't be afraid to ask for help! I spent too many months buried under the weight of it all before I began delegating tasks effectively. That worked okay for a while, but I eventually decided to hire a wedding planner to smooth out the details and relieve stress. That's when I found the indomitable Jaime Johnson—she made all the difference, especially on the day of. She took care of everything with so much professionalism and care, so me and my loved ones could be fully present in the moments that really mattered. Best decision ever, the best wedding planner ever.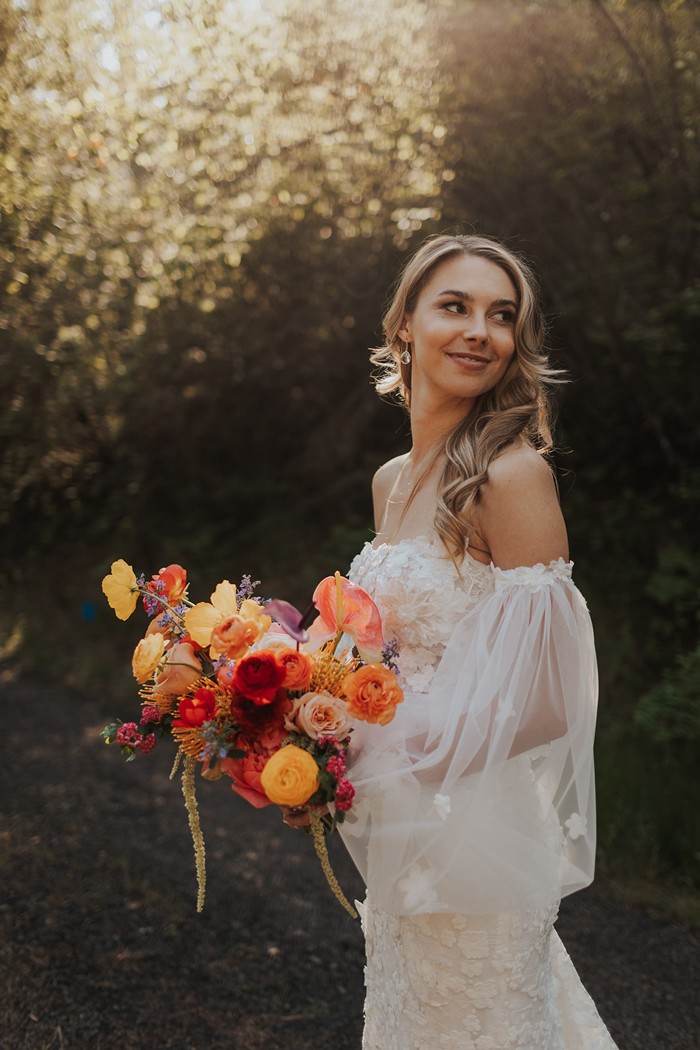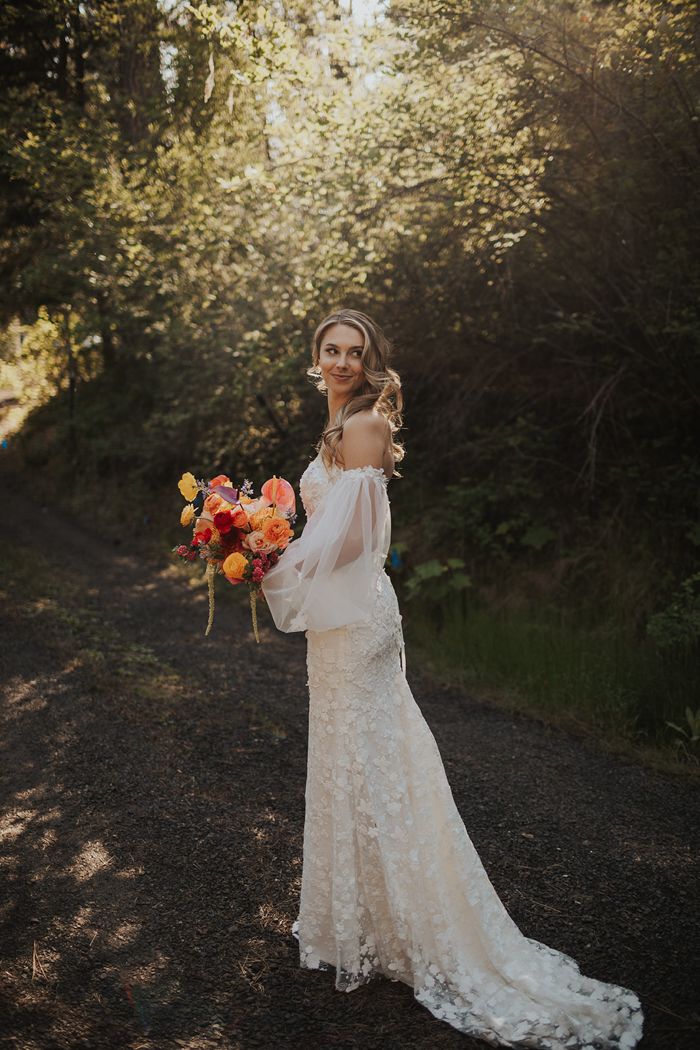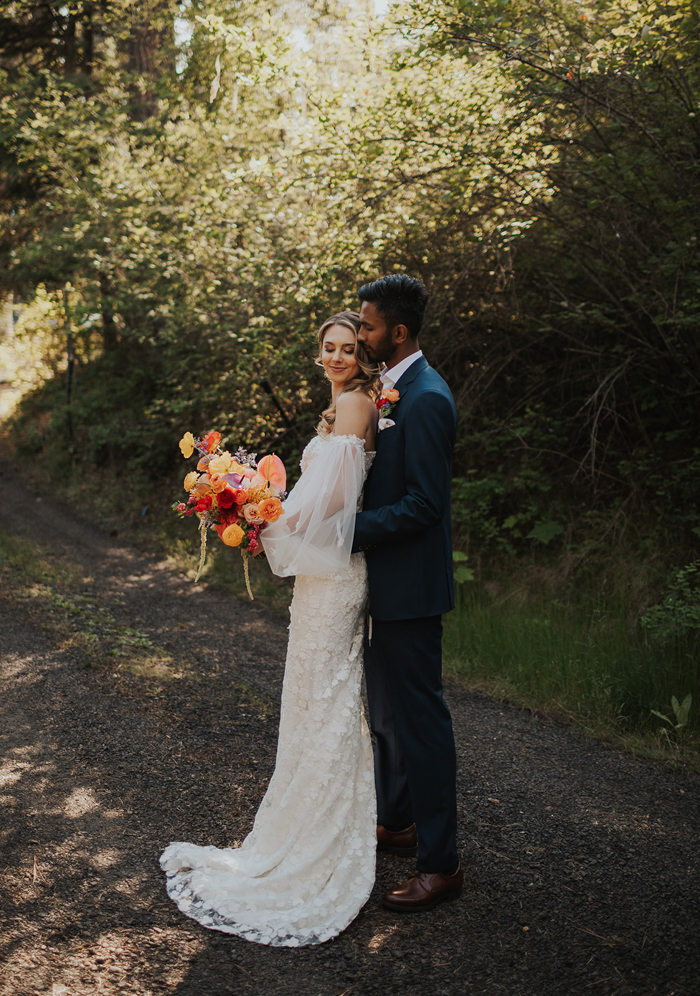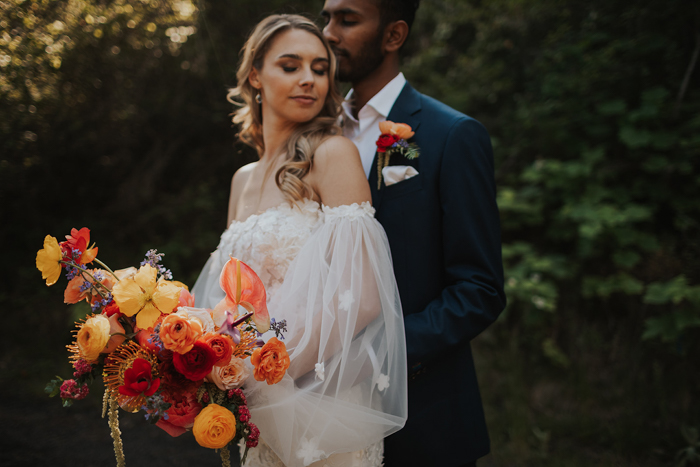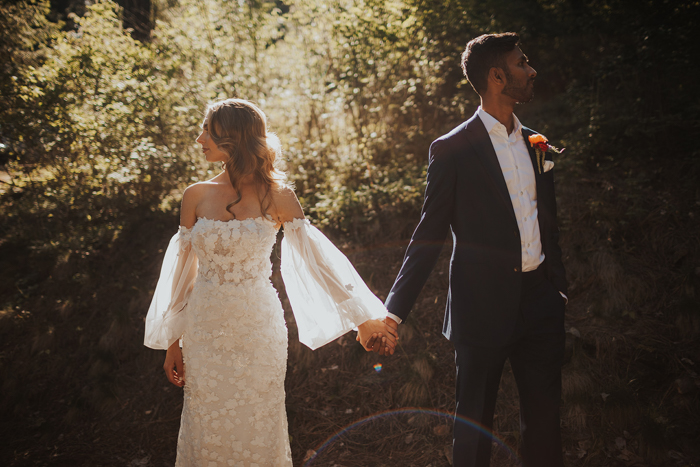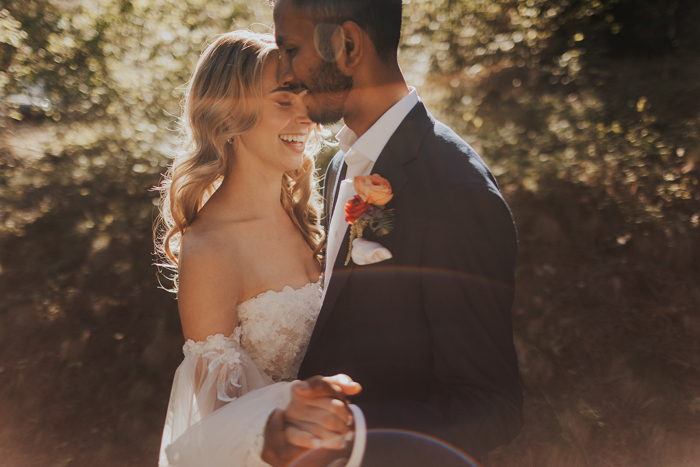 Transforming Their Family's Property Into the Perfect 'I Do' Space
We chose my family's property on Lake Coeur d'Alene because it holds deep significance and family history for me. It has also become meaningful to Varun, as well. The property has been in my family for 70 years, with my then-11-year-old father helping my granddad build the original cabin by hand. The property has evolved as the family has grown, and now two generations have spent almost every summer here. Varun even proposed in the exact spot we had our ceremony.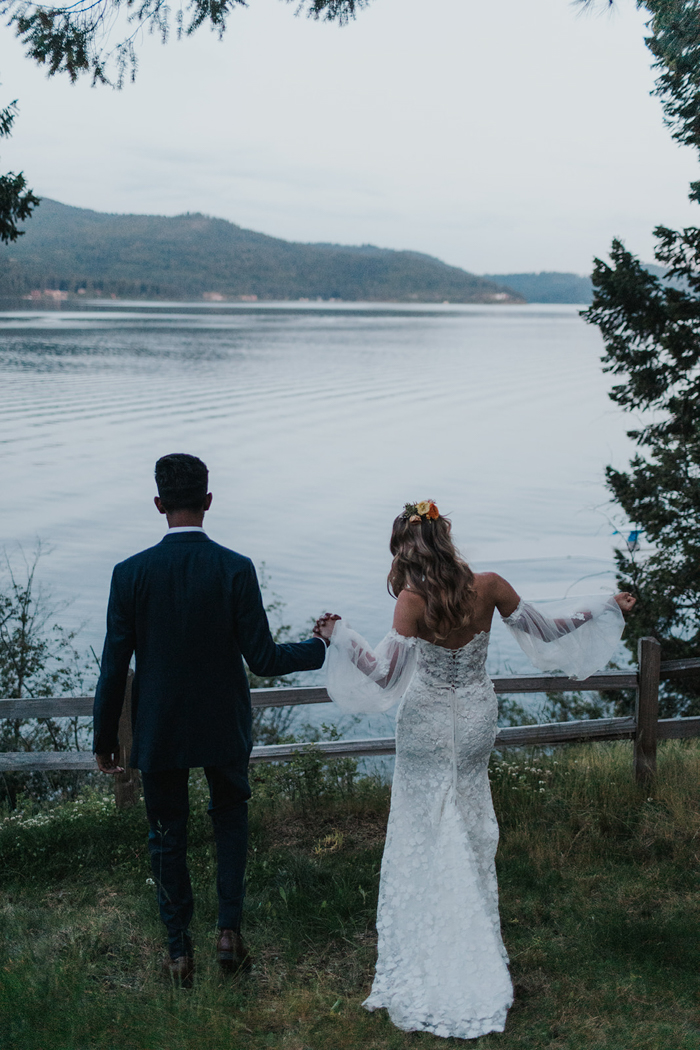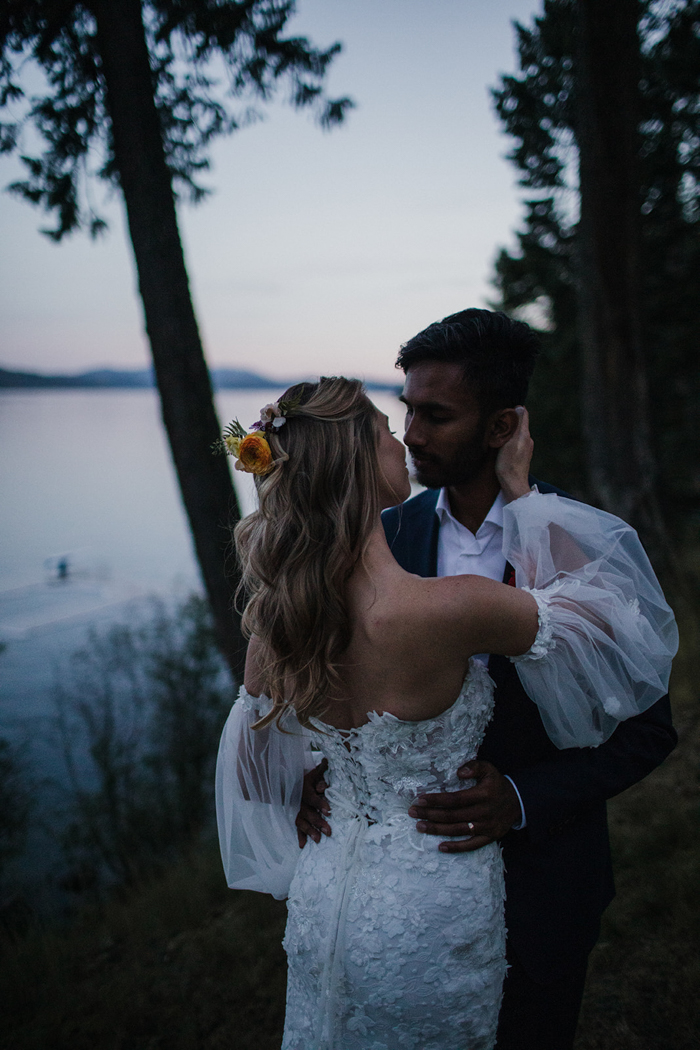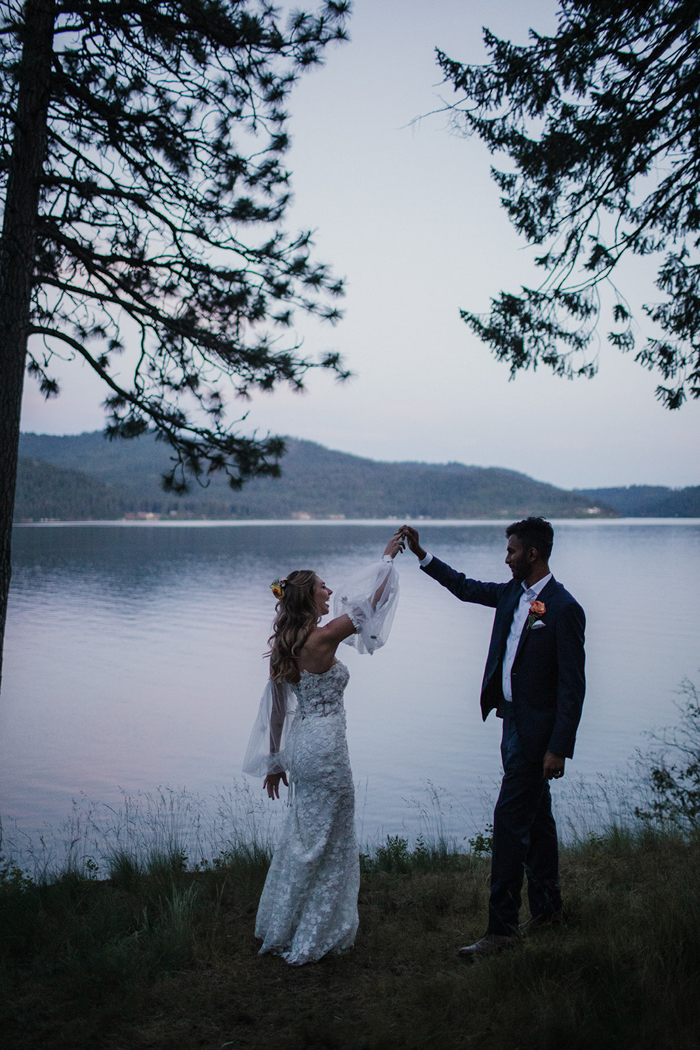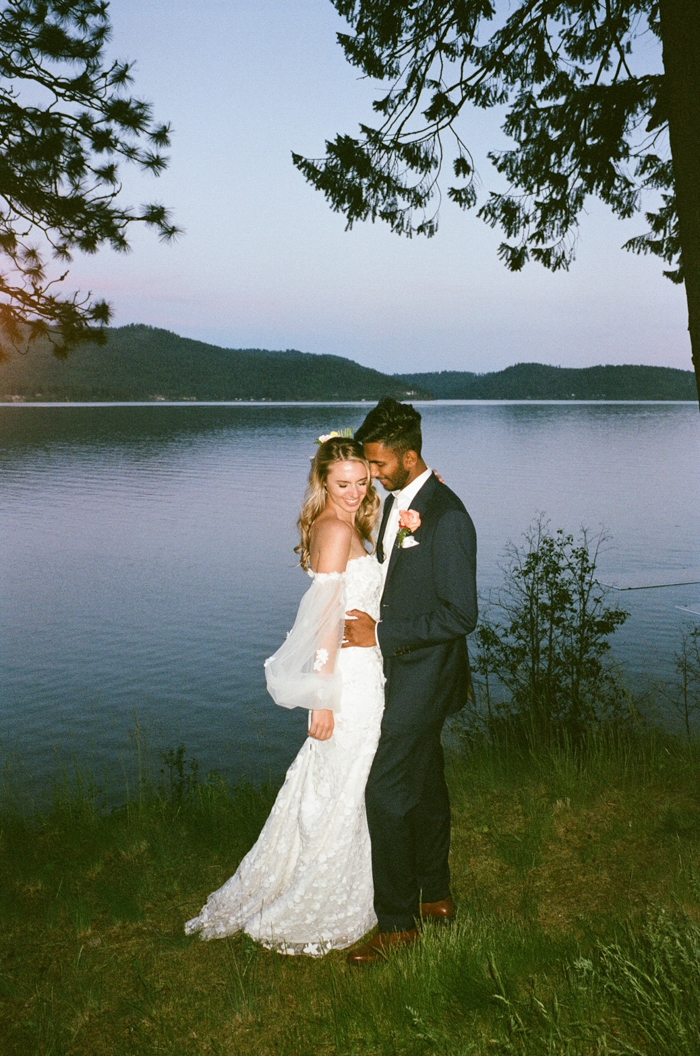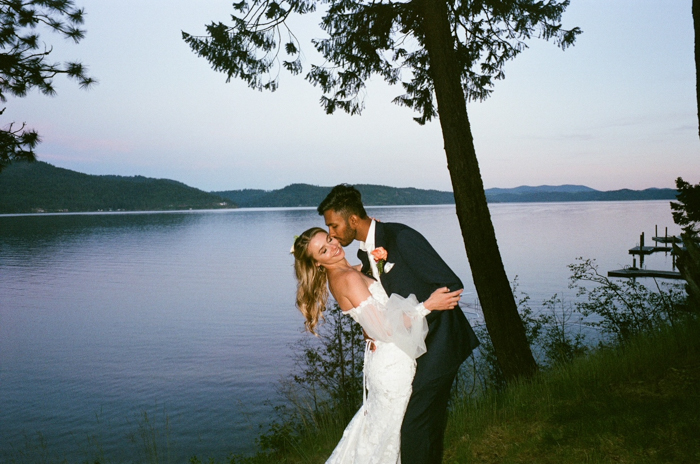 DIY Details to Help Welcome Their Guests to their Coeur d'Alene Wedding
We wanted all of our guests to feel welcome and well cared for during their time with us, so I handmade a lot of small details that I thought would go a long way in making each person feel connected and special. I made personalized welcome bags for everyone, with everything from tea to face masks, from electrolytes to incense. Also inside were programs that I had designed on Canva that gave folks a clear idea of the weekend ahead—where to be, when, and in what attire. Additionally, Varun and I hand-wrote personalized cards to everyone, with flowers and a wax seal enclosing the envelope, that we handed out on the morning before folks left. It took significant time and effort to create these beforehand, but it only added to the experience of love and connection we all felt. Well worth the effort.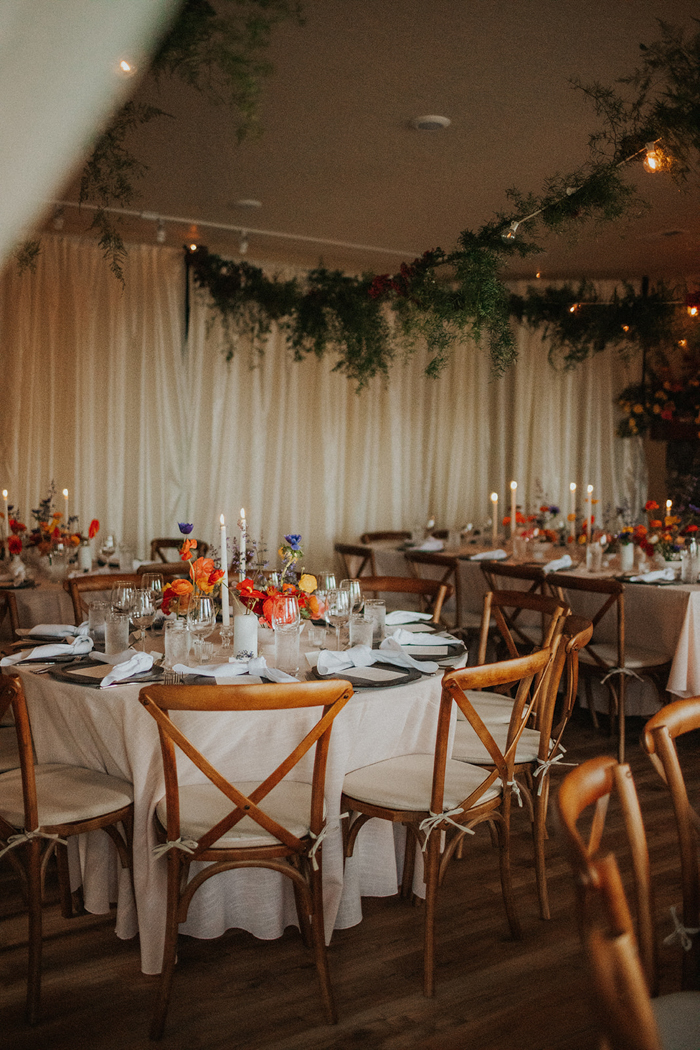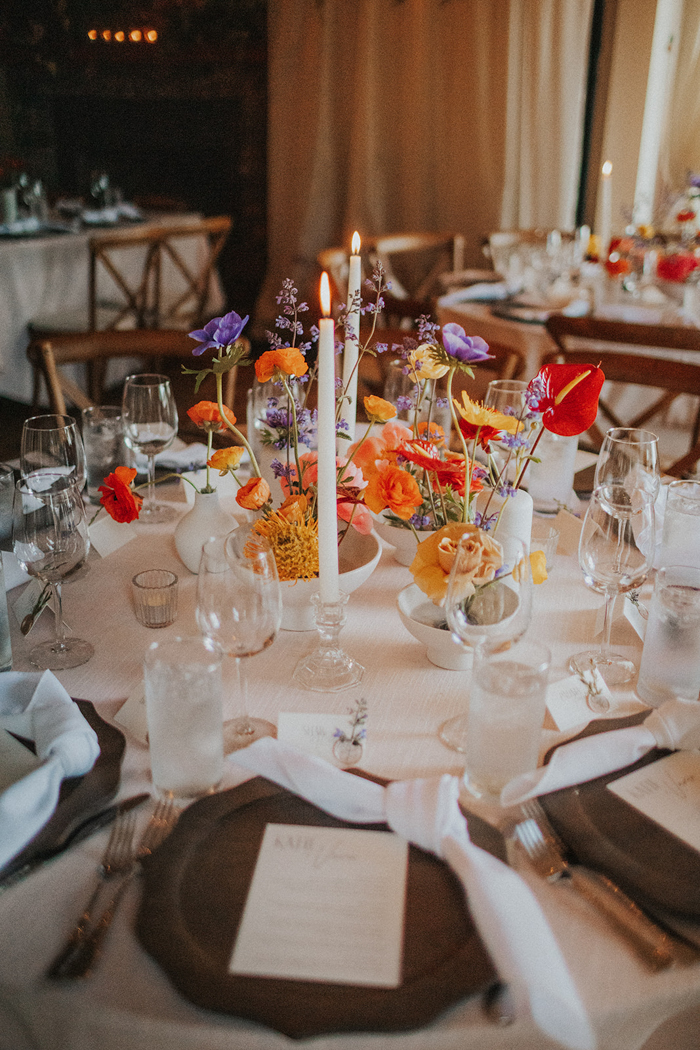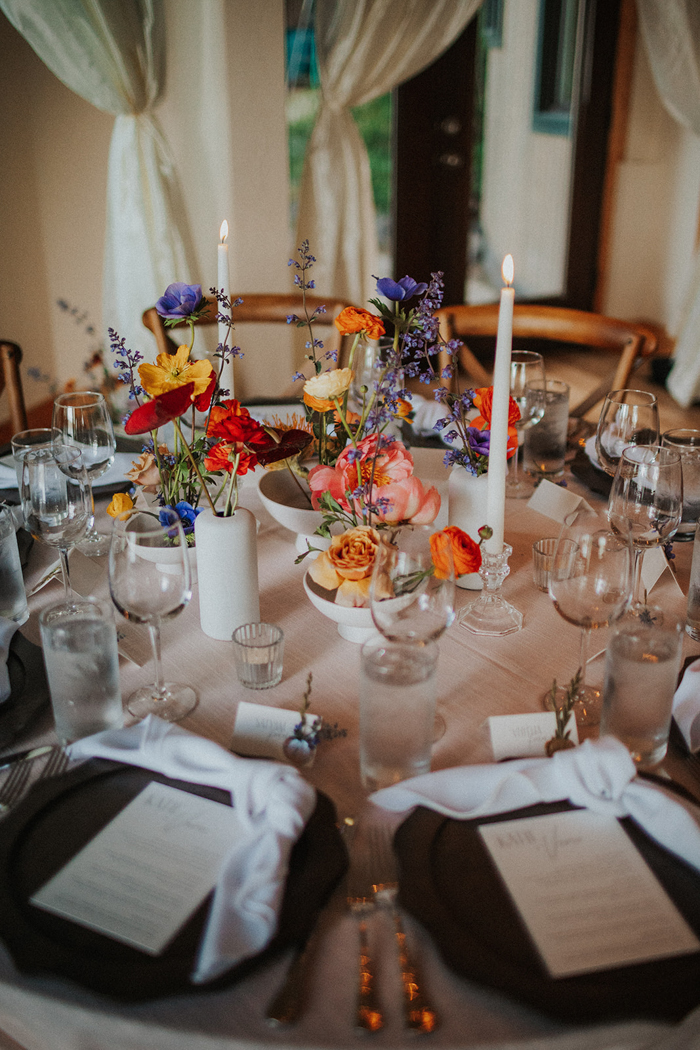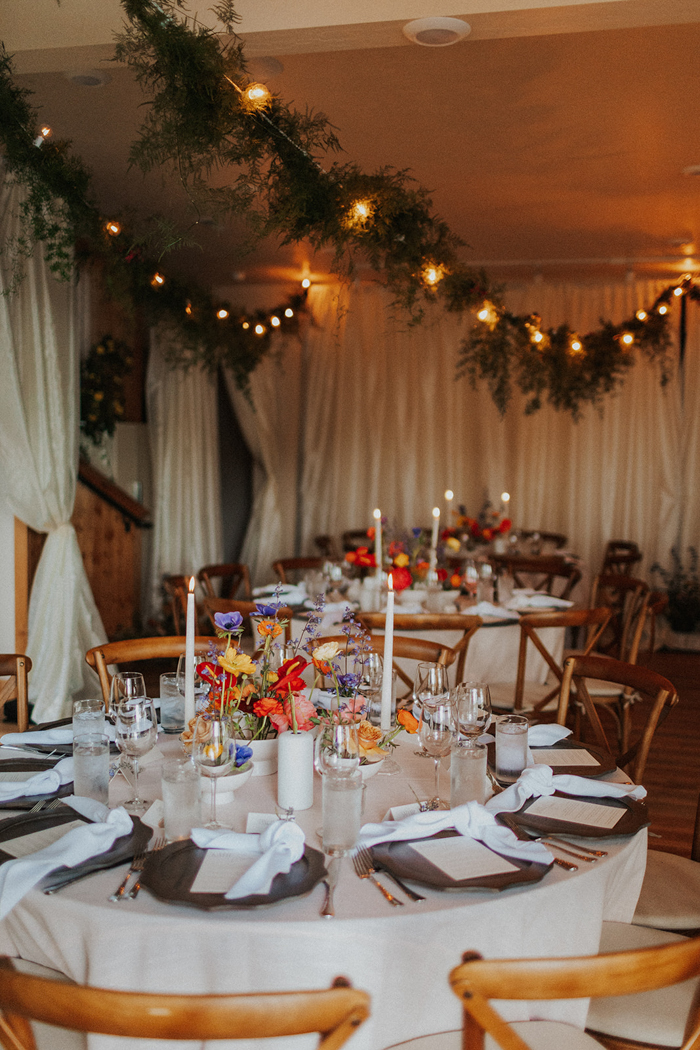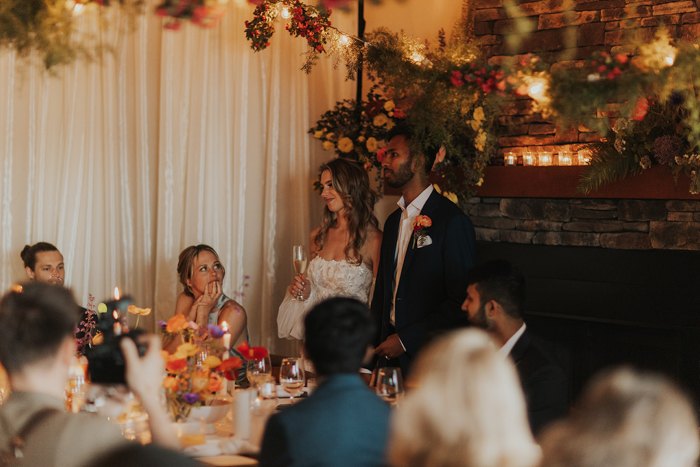 Working With Junebug Photographer Jaime Denise at their Coeur d'Alene Wedding
Working with Jaime Denise was a wonderful experience. Varun and I are admittedly camera shy and don't spend much time in front of the lens, so we were nervous about the shoot. But her warmth and professionalism made a world of difference to us, and we felt immediately comfortable in her care. It was so easy to trust her to do what she does best, and she went above and beyond. We adore the photos.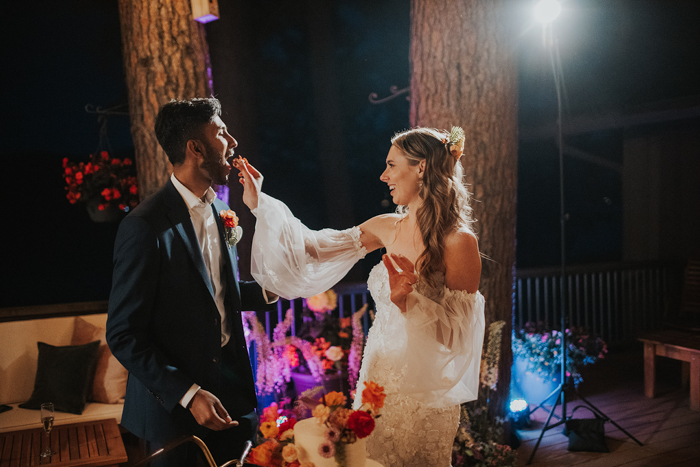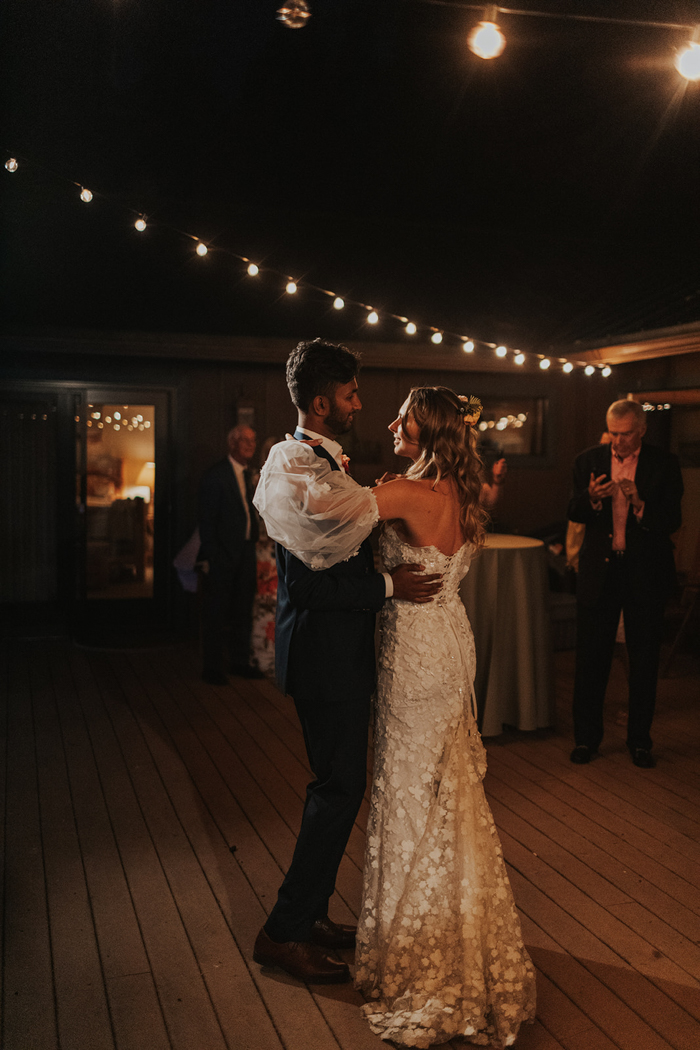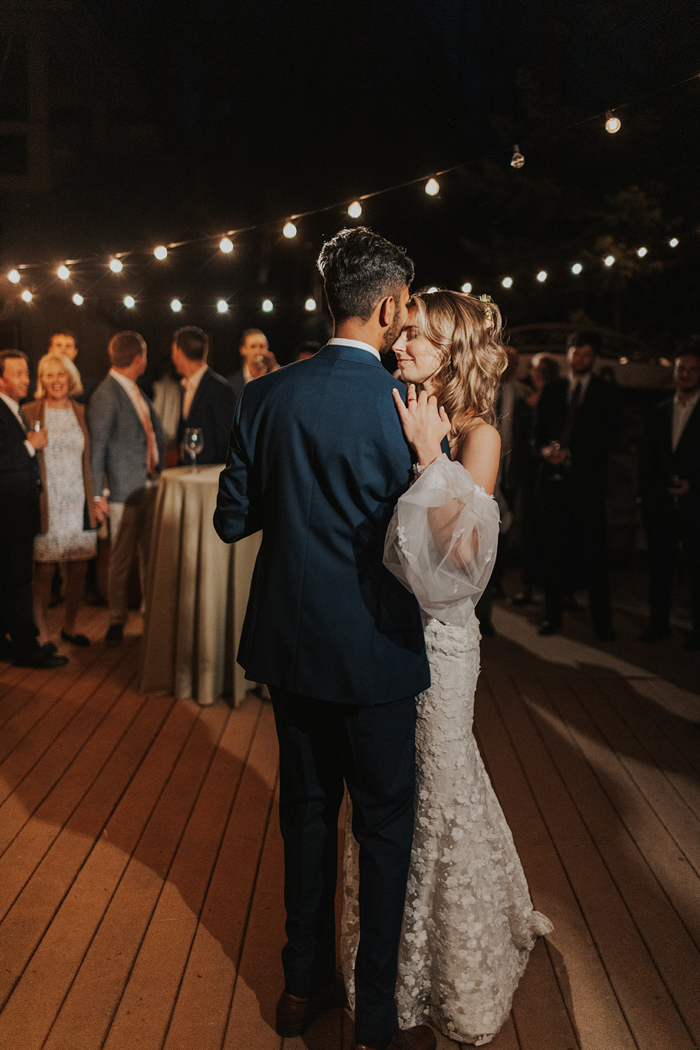 Congratulations Katherine and Varun on their Coeur d'Alene wedding. And big thanks to Junebug photographer Jaime Denise for capturing every intentional moment that made this celebration one for the books. If you want to see more of her work, check out her portfolio in our directory of the best wedding vendors from around the world.
After scrolling through these images, odds are you're ready to take on the challenge of transforming your backyard into the dreamiest wedding venue space. But guess what? You don't have to do it alone. We've got you covered with our guide to planning a backyard wedding and our directory of vendors that can make it happen.