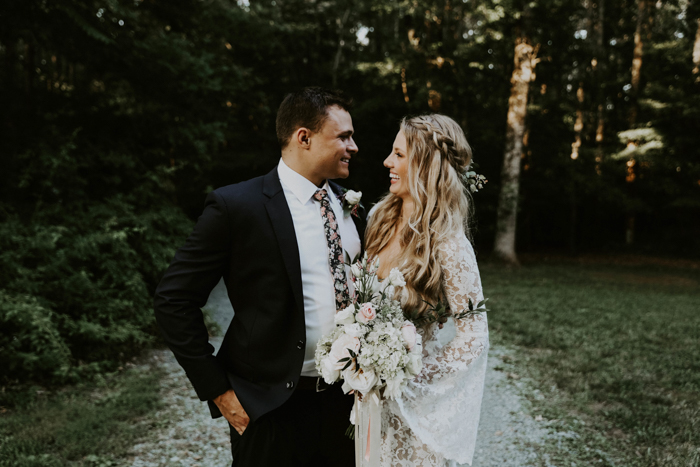 Caroline and Alex's Rock Quarry Farm wedding was as charming as could be! Their outdoor/indoor celebration focused on family, friends, and handmade details that added a personal touch and carefree, boho feel. The bride looked stunning in a bell-sleeve BHLDN gown, beachy boho braids, and sun-kissed makeup, while her groom was totally stylish in a classic black J. Crew suit and floral print tie. The sweet simplicity of a ceremony in a garden and a reception filled with wildflowers and minimal decor was a breath of fresh air that we simply can't get over! Not only did Caroline and Alex hit the jackpot with photographer Ashlan DaShawn, but the bride even got to hire her dream videographer, Inkspot Crow, to capture the day!
The Couple:
Caroline and Alex
The Wedding:
Rock Quarry Farm, Chapel Hill, North Carolina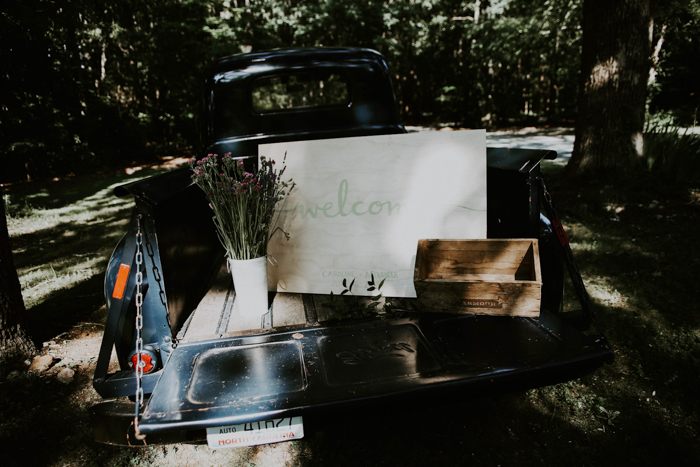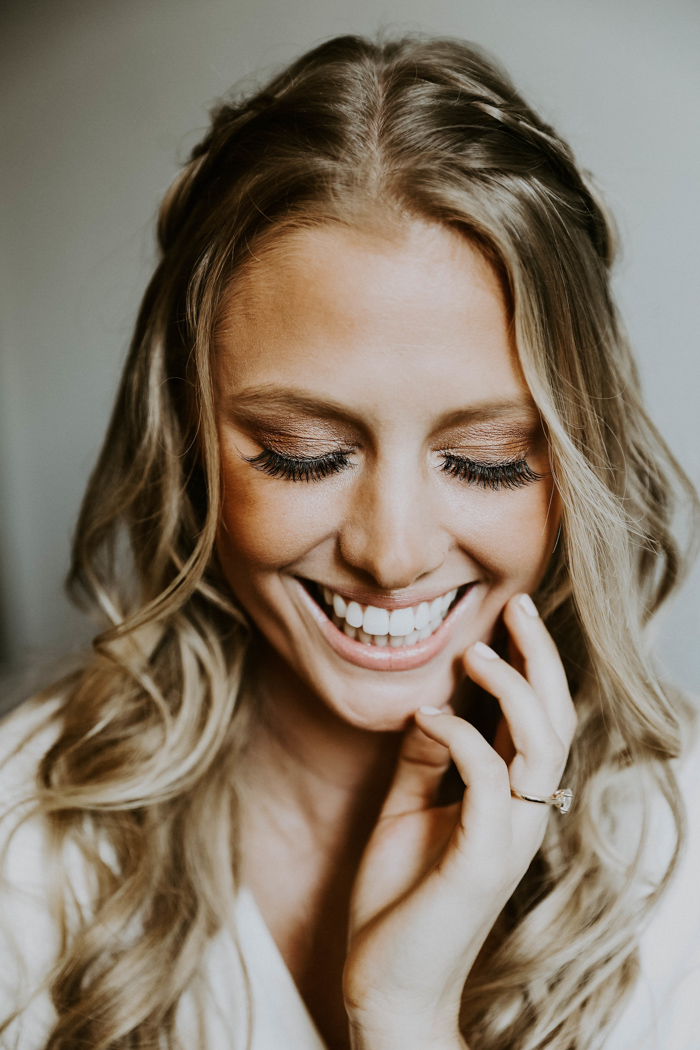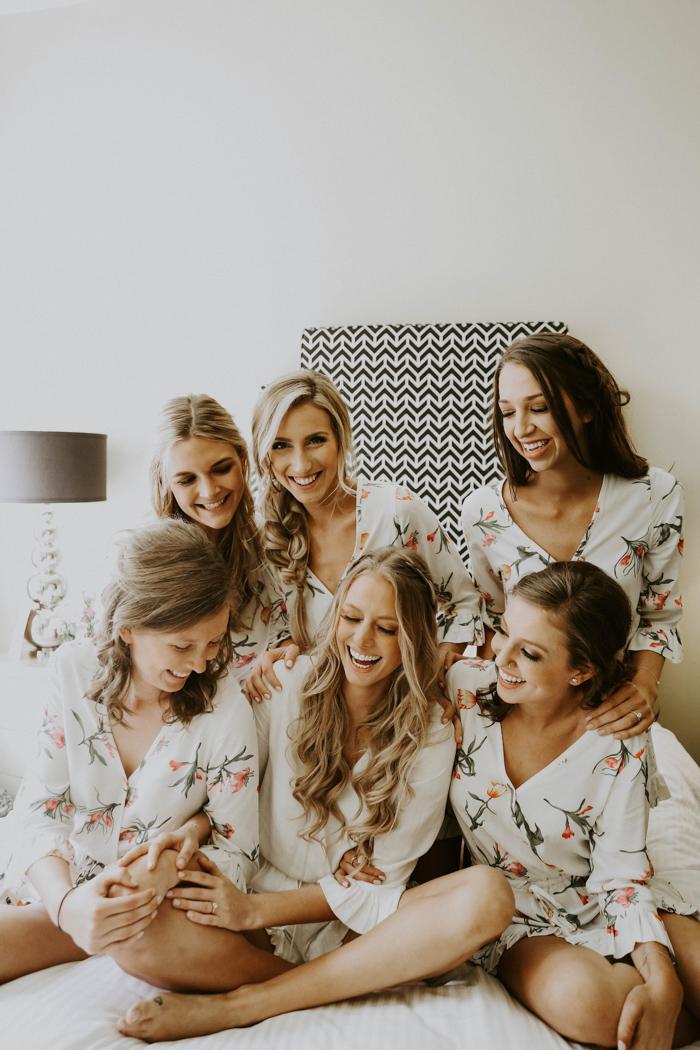 When we posted our proposal to Instagram the day we got engaged, it went viral (InsideEdition picked it up and it now has over 1 million views on YouTube!) A woman commented on our post saying she was a wedding photographer and to check her out. I loved her profile, but she was just a random woman somewhere far away. Turns out, and she didn't know this when she commented on our post, but she lived just 30 minutes from us… she was local! We hit it off immediately, talking first in the Instagram comments before meeting for engagement photos and later for the big day.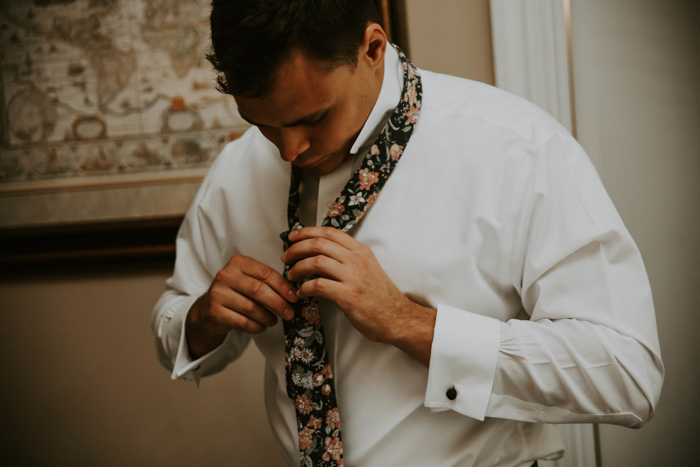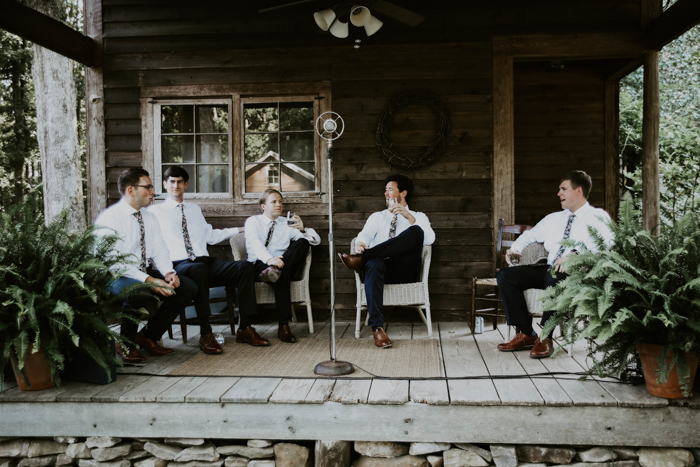 Ashlan and her husband AJ were the perfect pair to photograph our wedding. They totally understood the fun, bohemian vibe of the event and fit in seamlessly. They were not pushy or demanding and made us feel so comfortable and relaxed. After my mom met them for the first time, she said "Wow, you knocked it out of the park with these two!" and I could not agree more.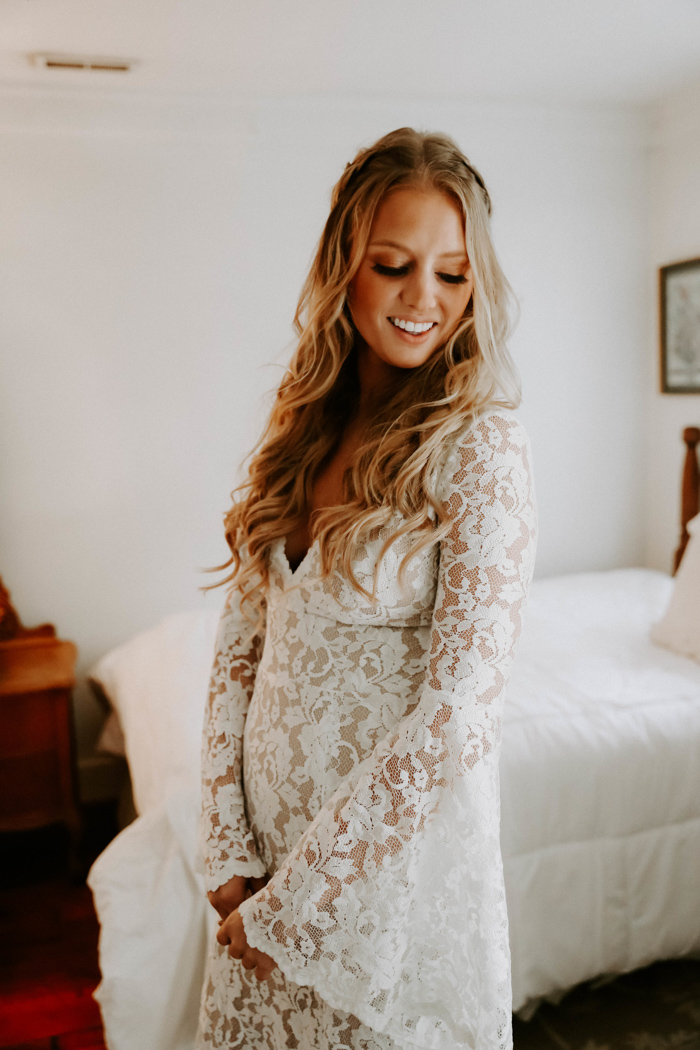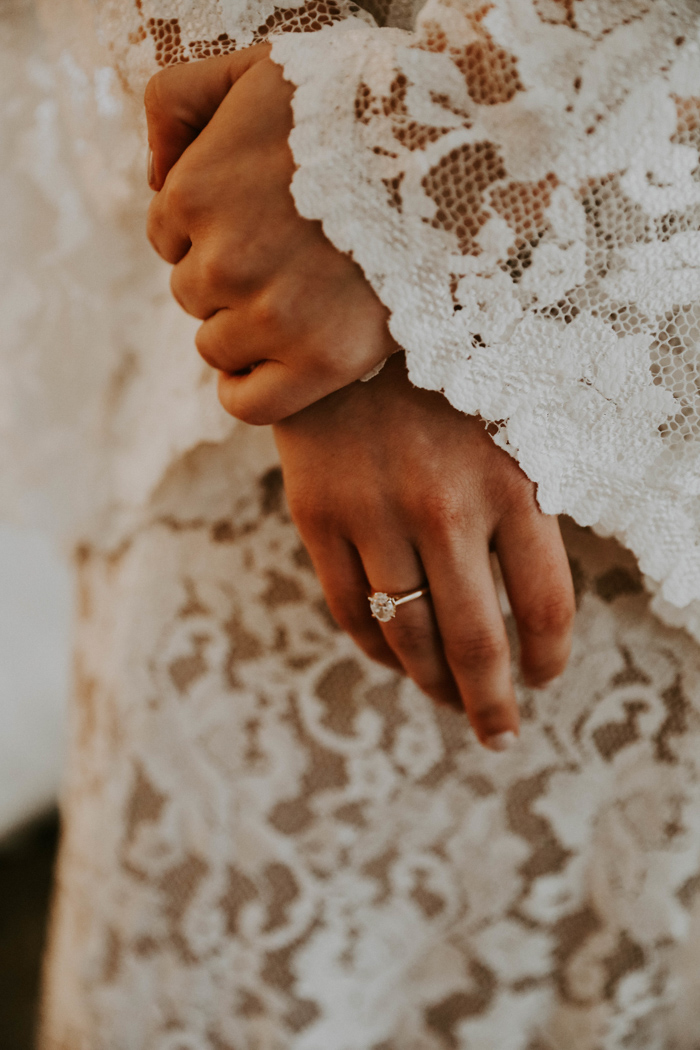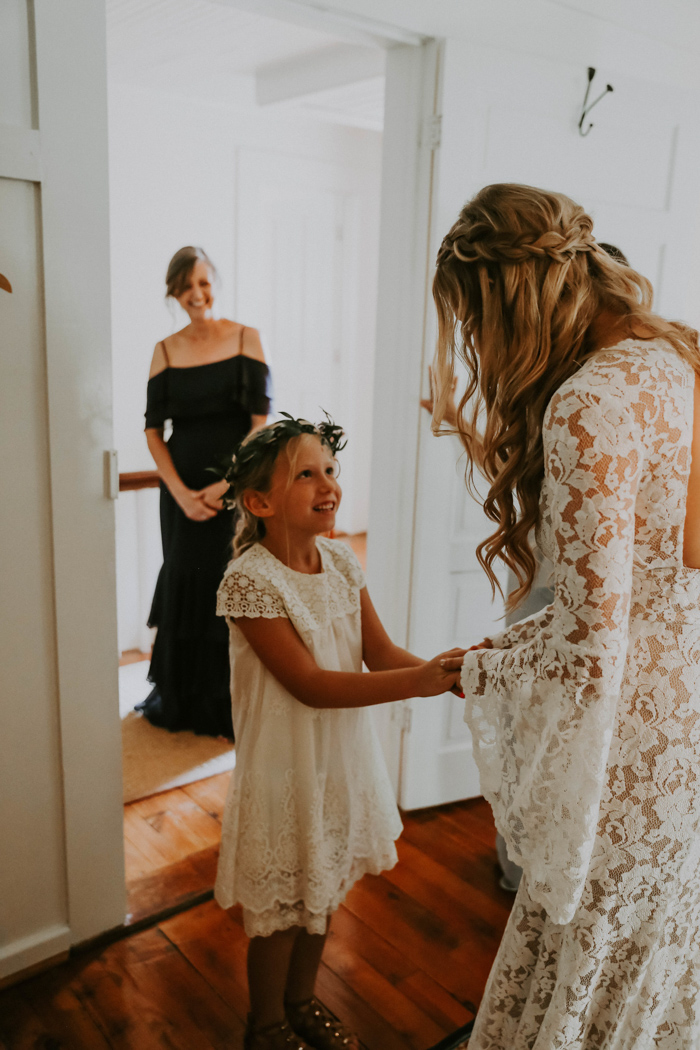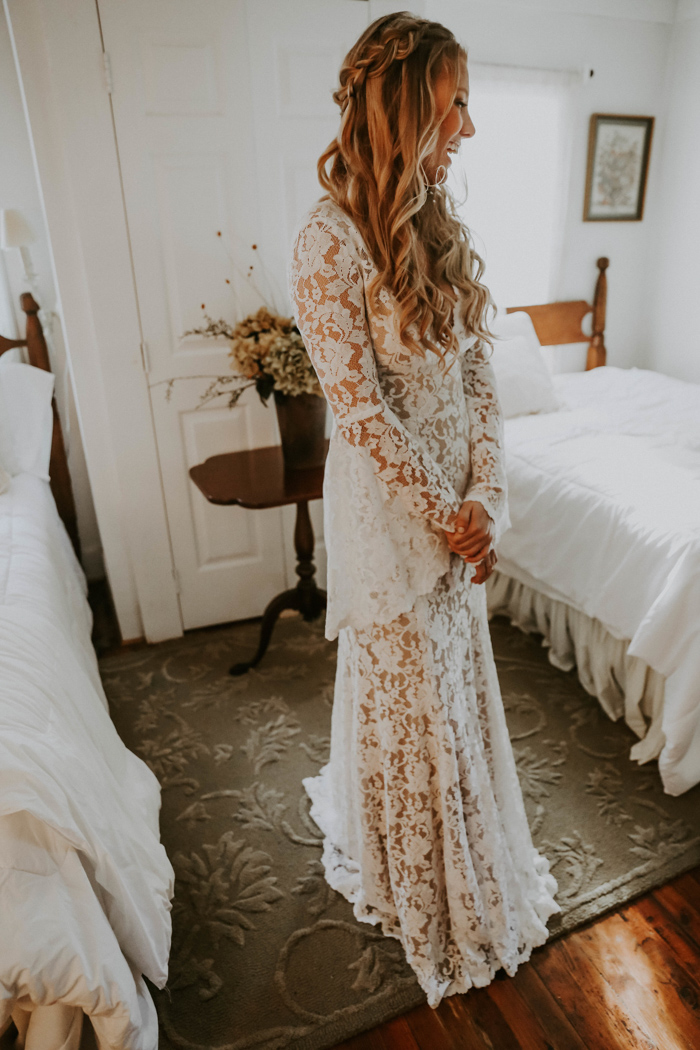 Throughout the entire wedding planning process, I kept saying "I just want everyone to be happy." It's easy to – as the bride – make the wedding all about yourself, but I really wanted to make sure that my mom and his mom, especially, were just as involved and happy in each decision that was made. My #1 priority for the 10 months of wedding planning was to NOT be a bridezilla! I would ask my sisters periodically, "How am I doing? I'm not acting like a diva, am I?!" I wanted to be grateful and gracious throughout.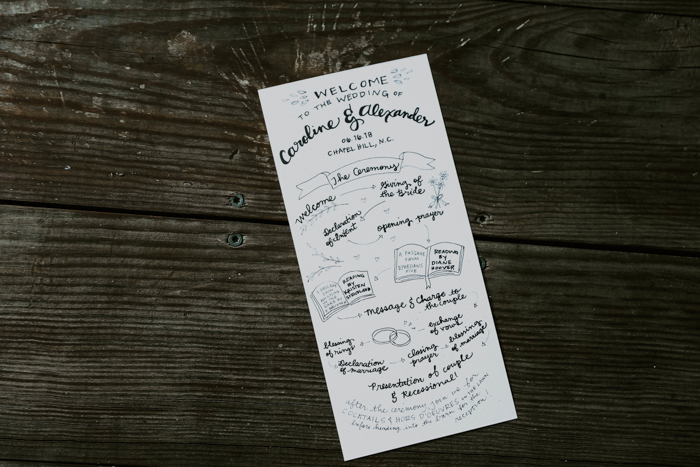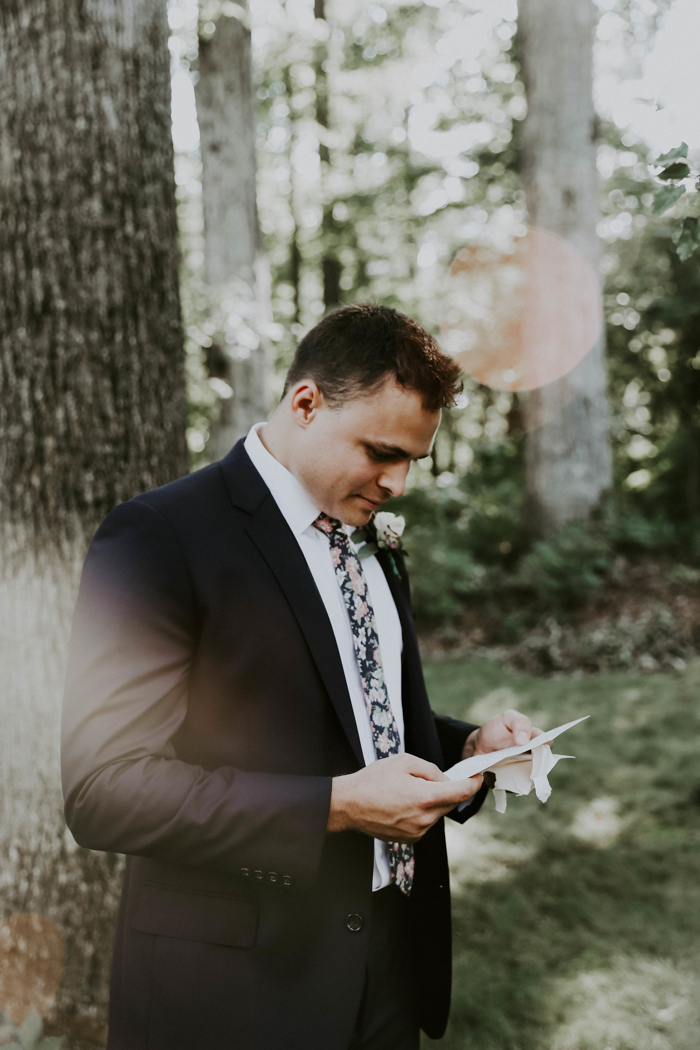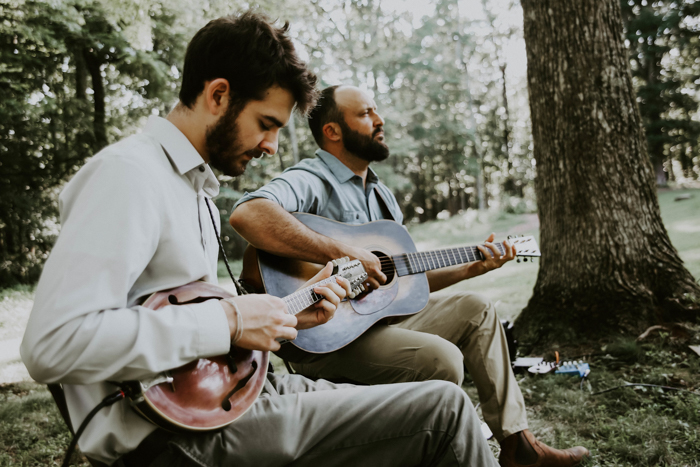 Without a doubt, the most memorable part of the day was walking down the aisle. Everything and everyone else faded away as I locked eyes with Alex. We both could not stop crying! We had a guitarist playing an acoustic version of the very first song Alex ever performed on guitar for me when we met 8 years ago. The first time Alex played the song for me, way back then, I said: "I want to walk down the aisle to that song one day." Hearing that music, seeing him at the other end of the aisle, and having my dad by my side… it was perfect!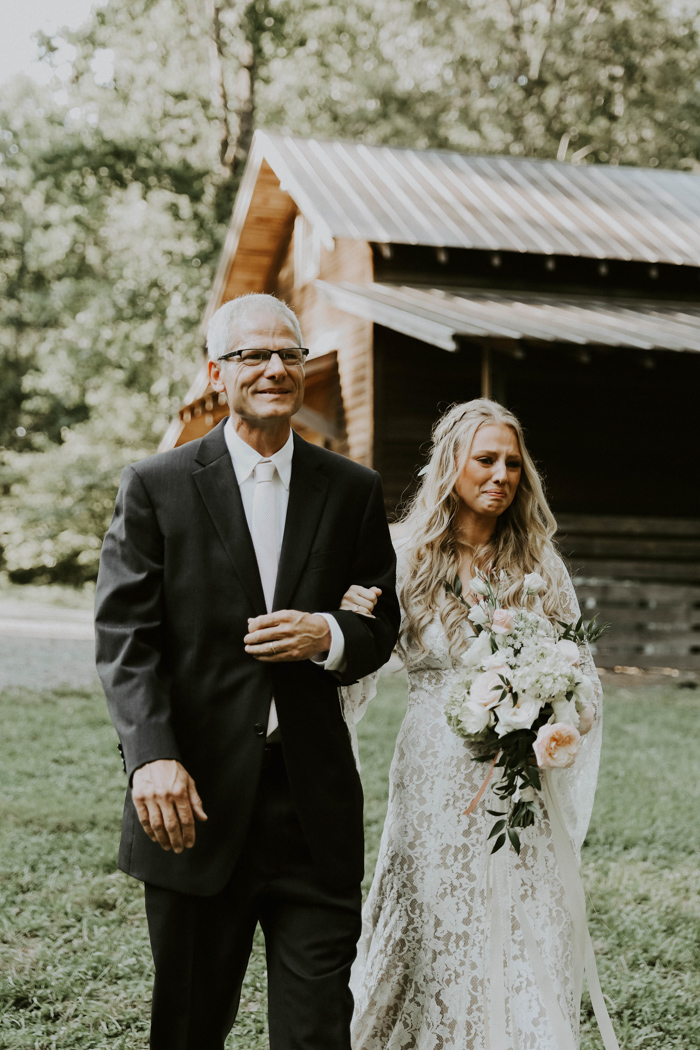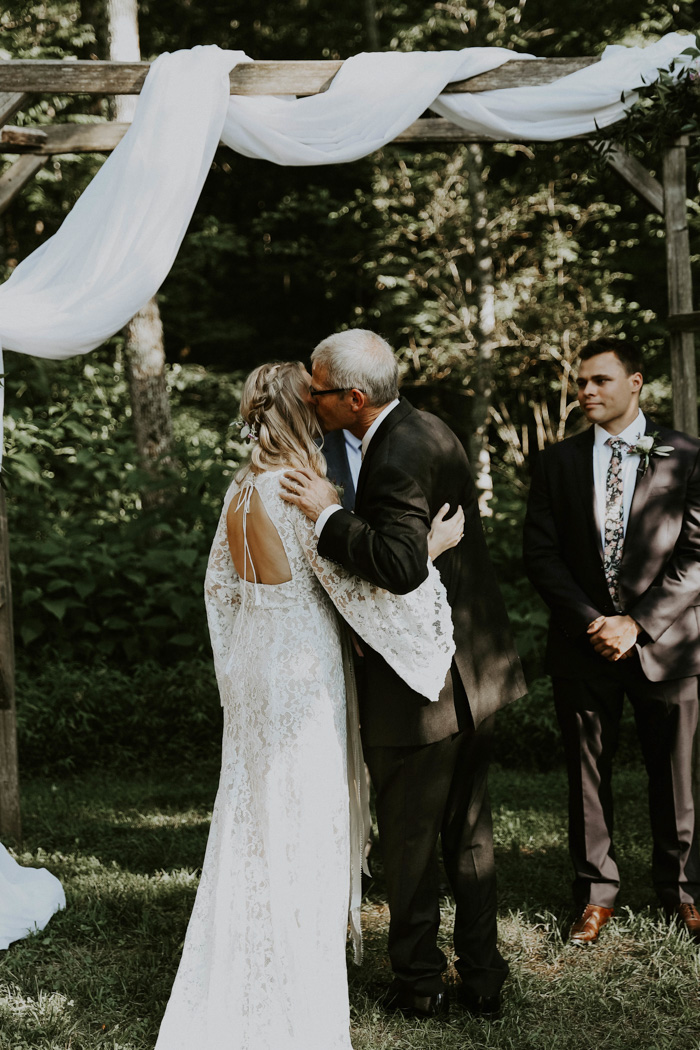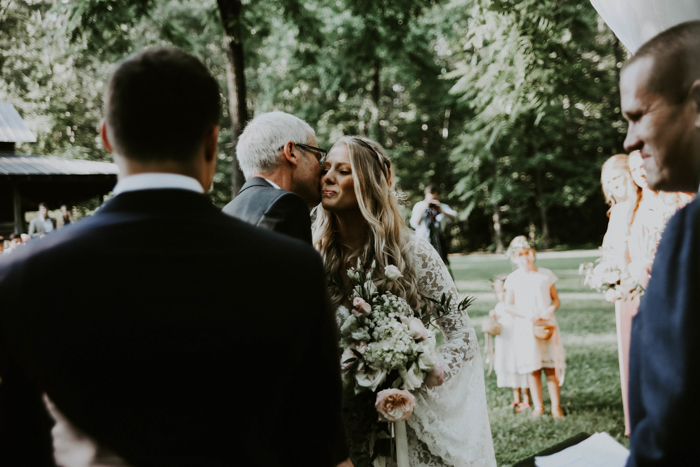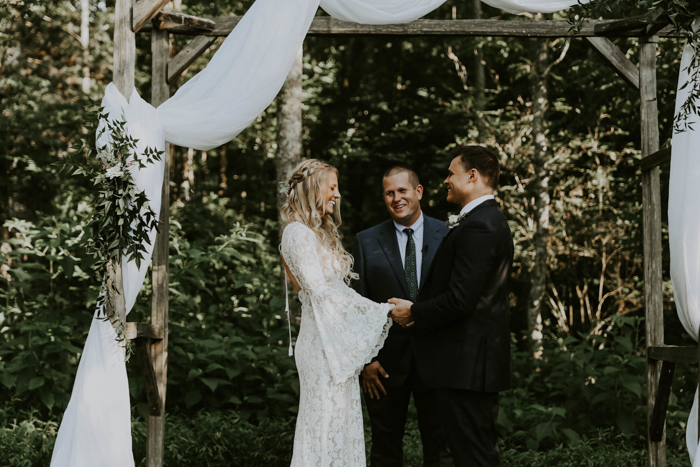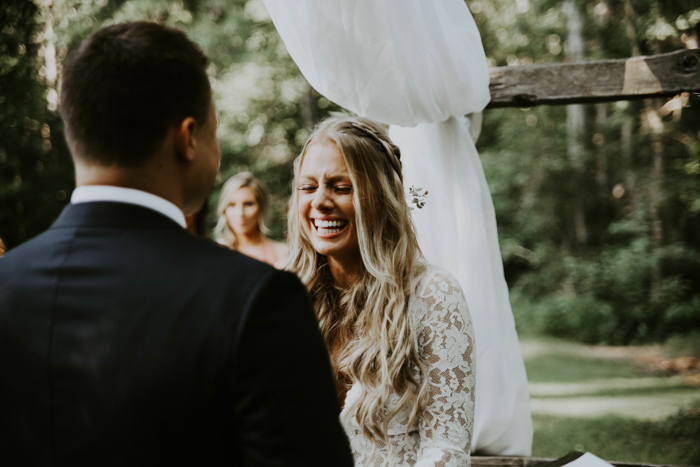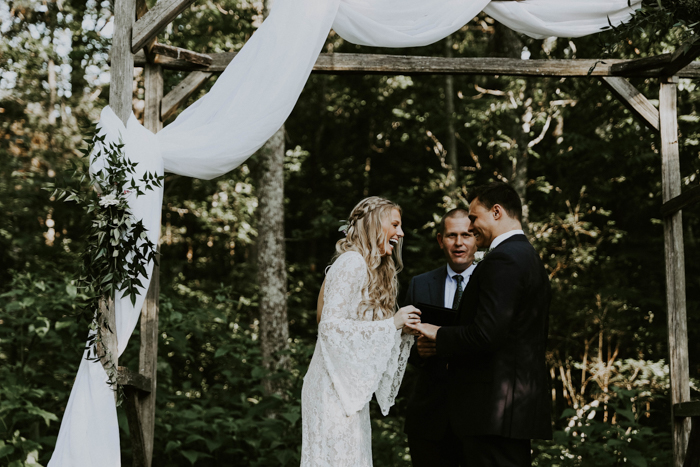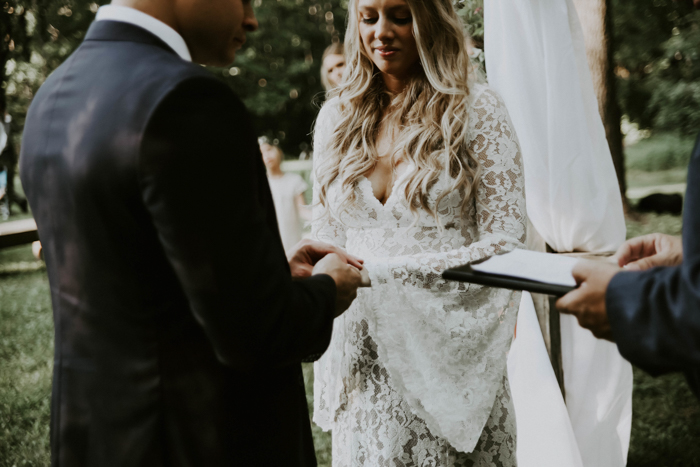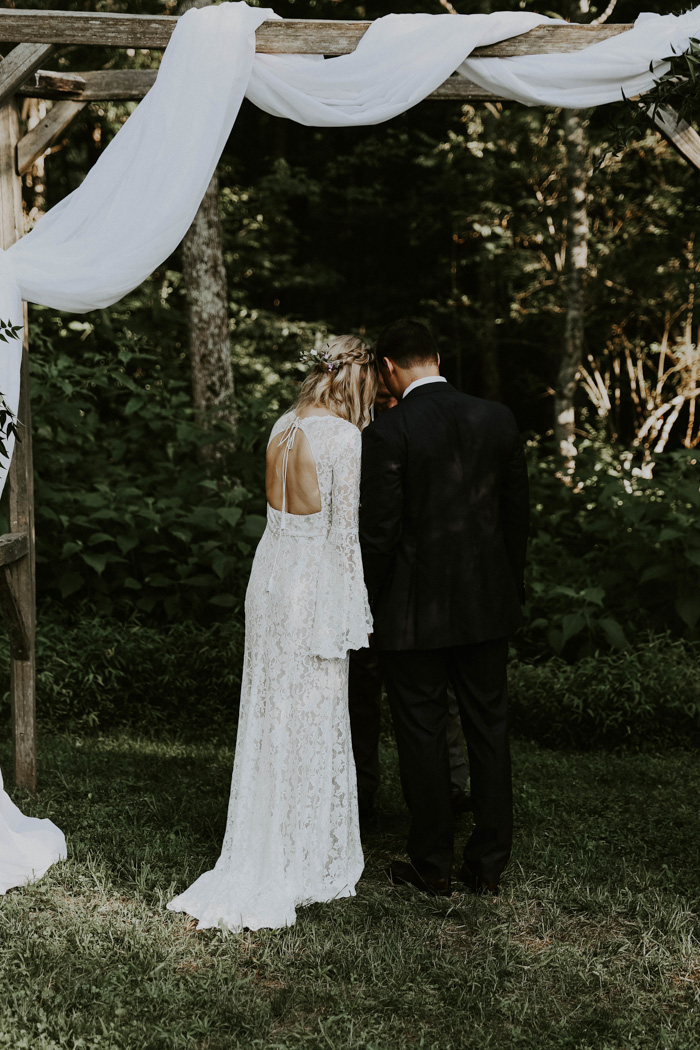 One of the most meaningful and personal parts of our wedding was during the ceremony when our officiant stopped delivering his message and told us to turn around and face the crowd. He told us to look at everyone gathered there to celebrate us. He said, "Find a couple that has been through hard times. Look at them, and choose to follow their example of strength. Find a couple that has always lived with joy. Look at them, and choose to follow their example of happiness." He went through a few more, asking us to lock eyes with the couples in our audience who we look up to, knowing there were so many people there we honored and admired. It was an incredibly special touch I had never seen done in another ceremony.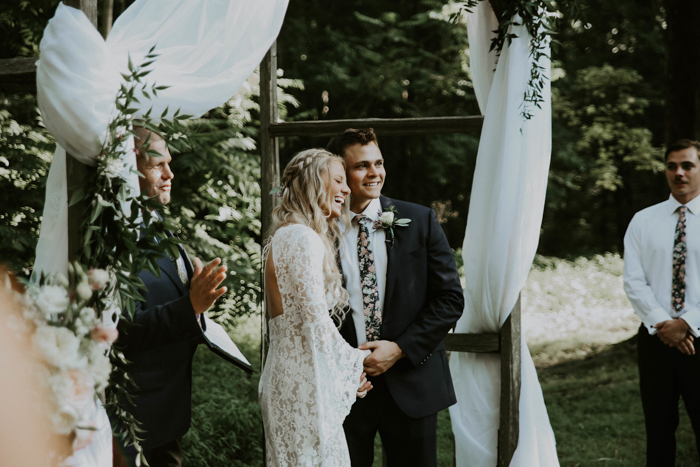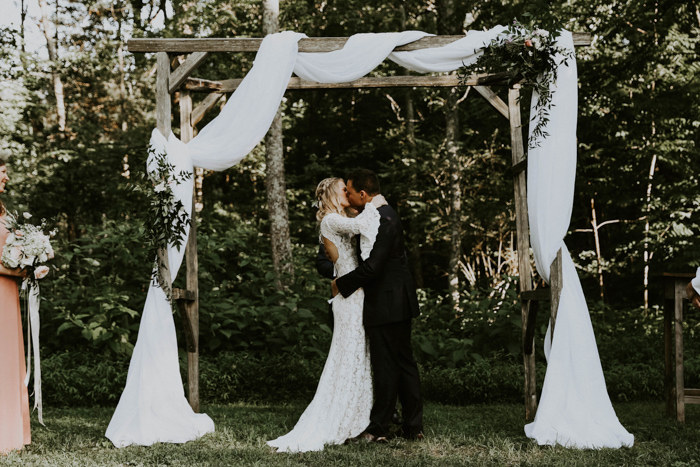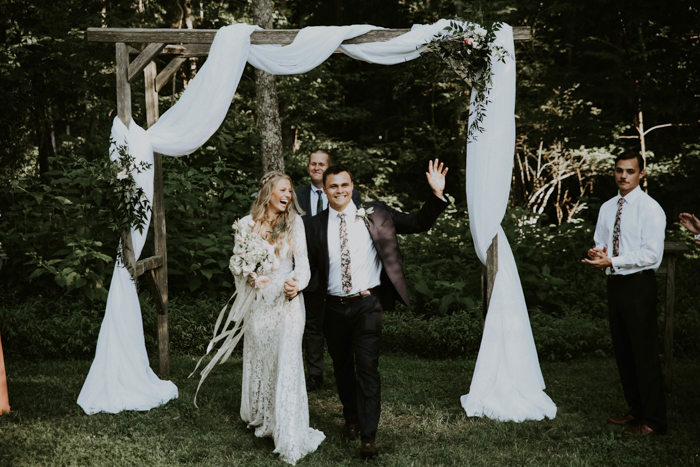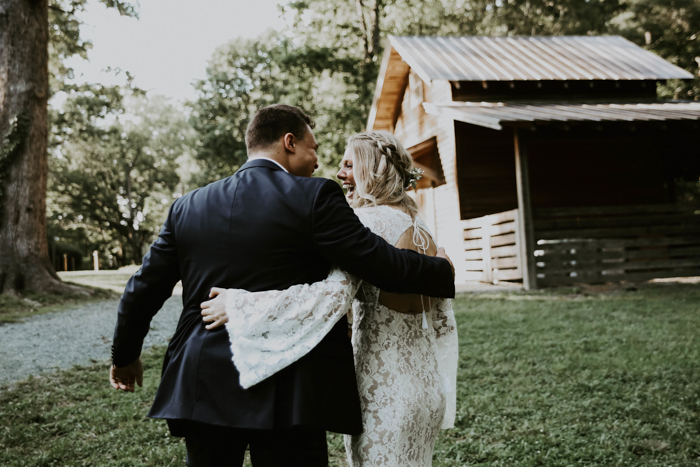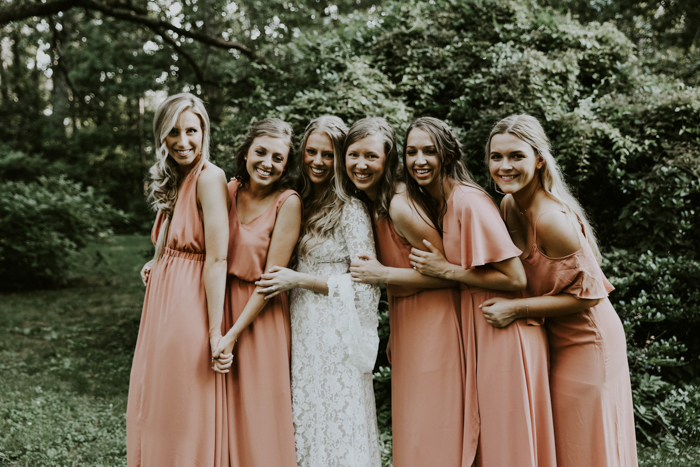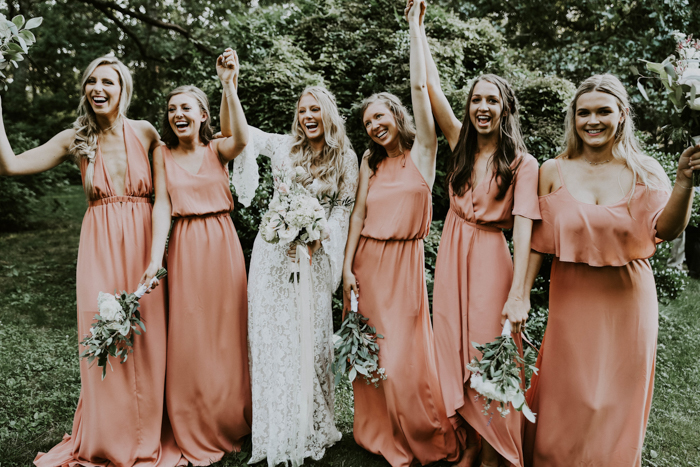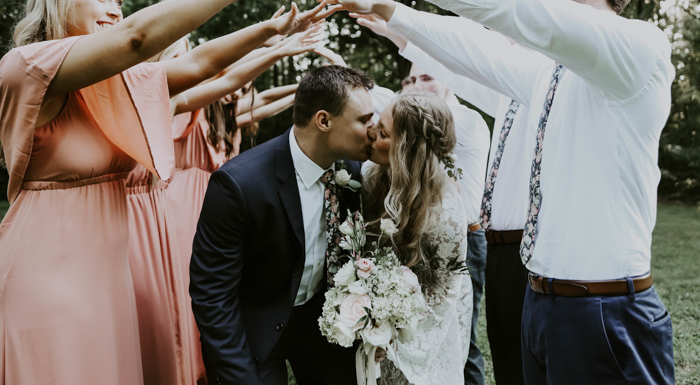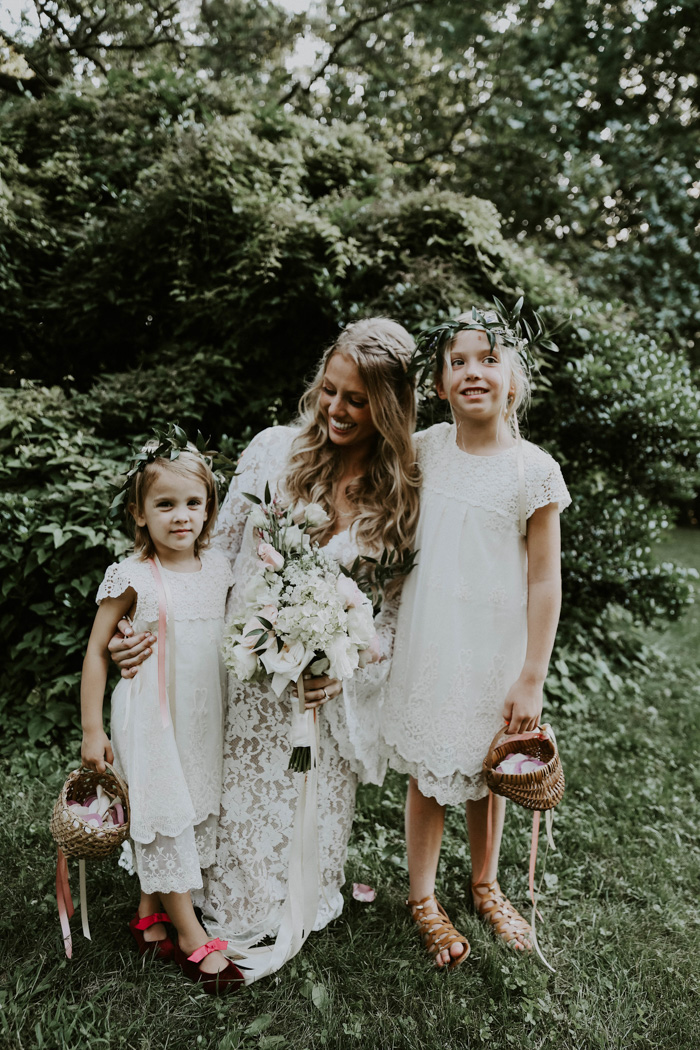 There is so much information out there – in bridal magazines, on wedding planning websites, etc. – telling you what you're "supposed to" do for your wedding. It's all meant to be helpful, and to a certain extent it is, but my advice would be to delete the phrase "supposed to" from your wedding planning vocabulary! There is no "should" when it comes to planning your day! You do you! It's easy to get caught up in the timelines, the traditions, the desires of others, but there's no one size fits all formula you "should" follow when planning.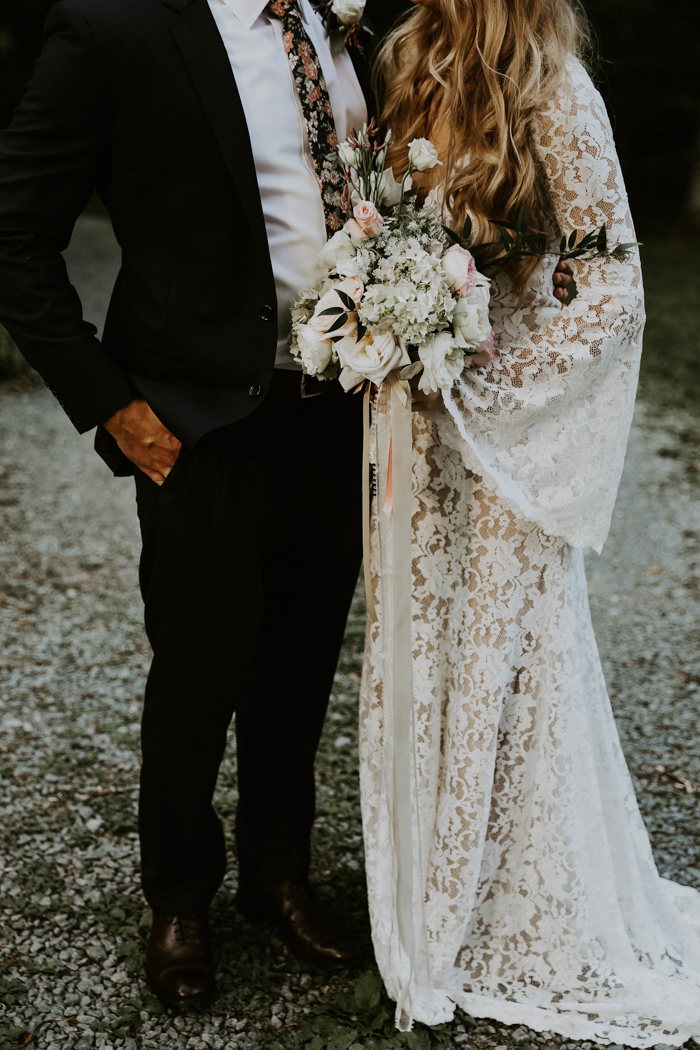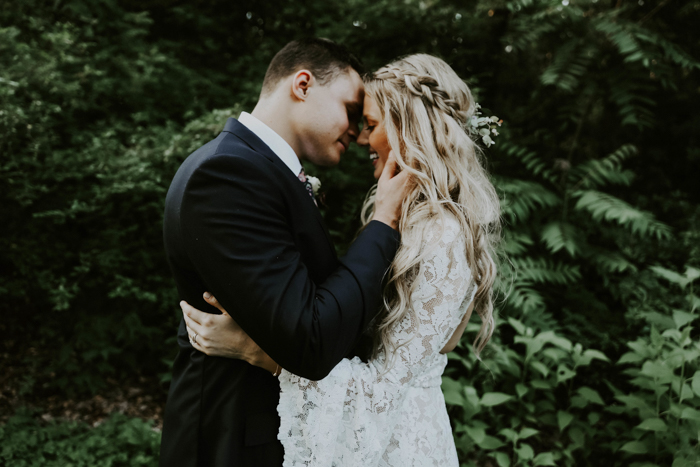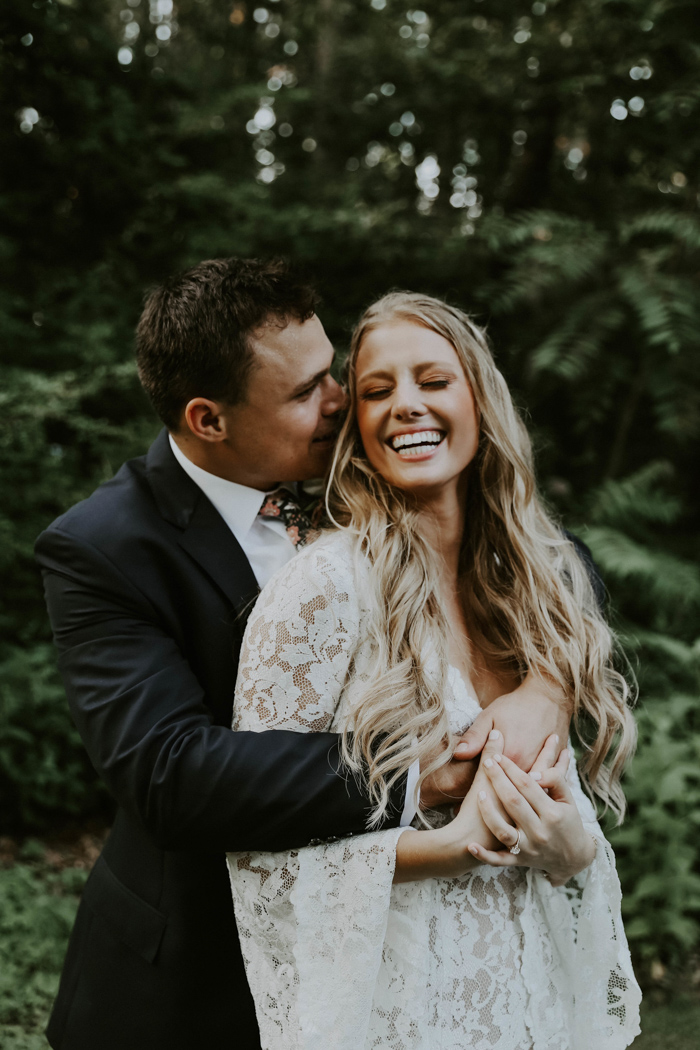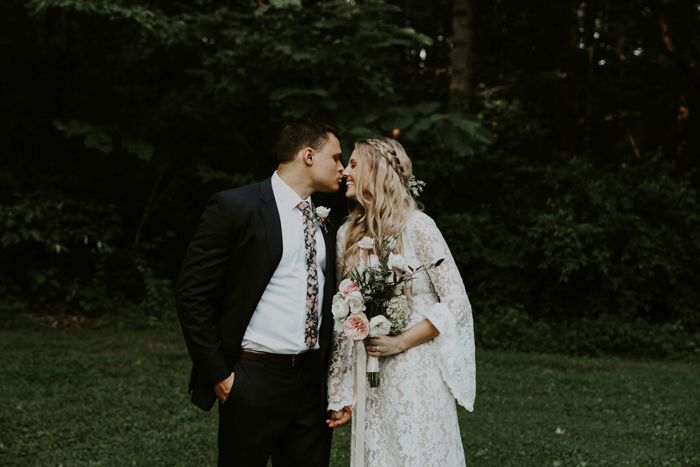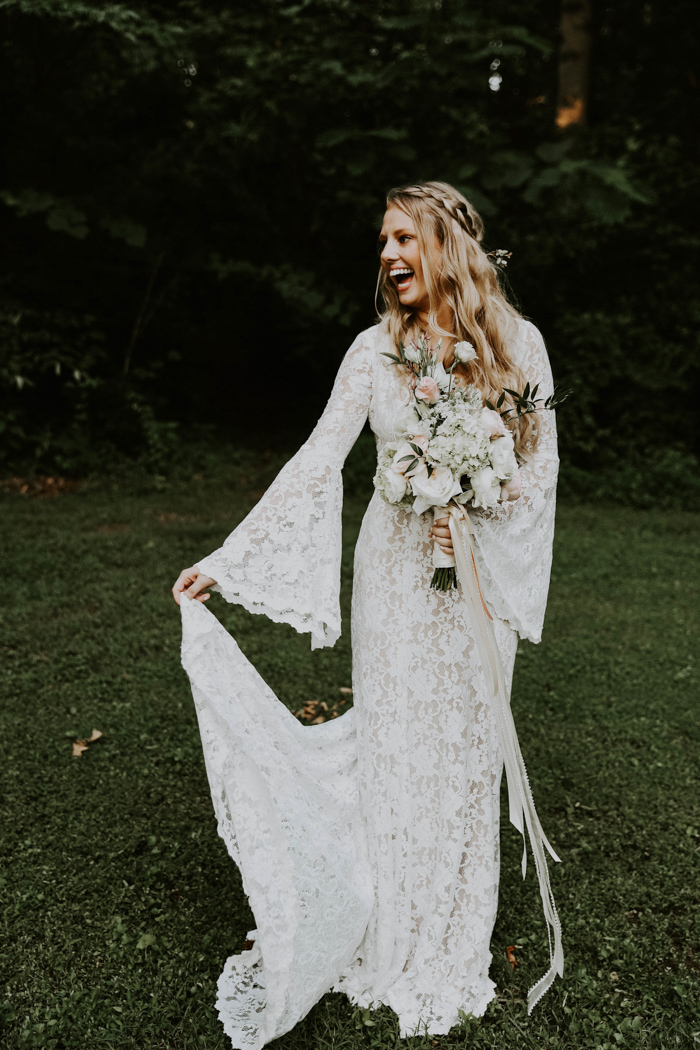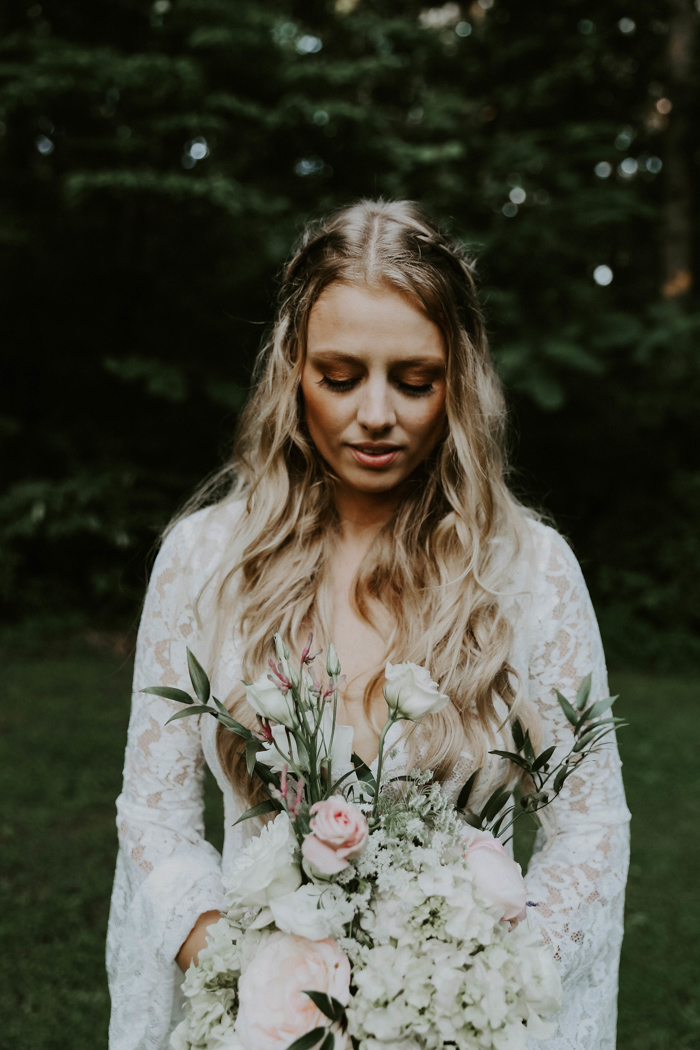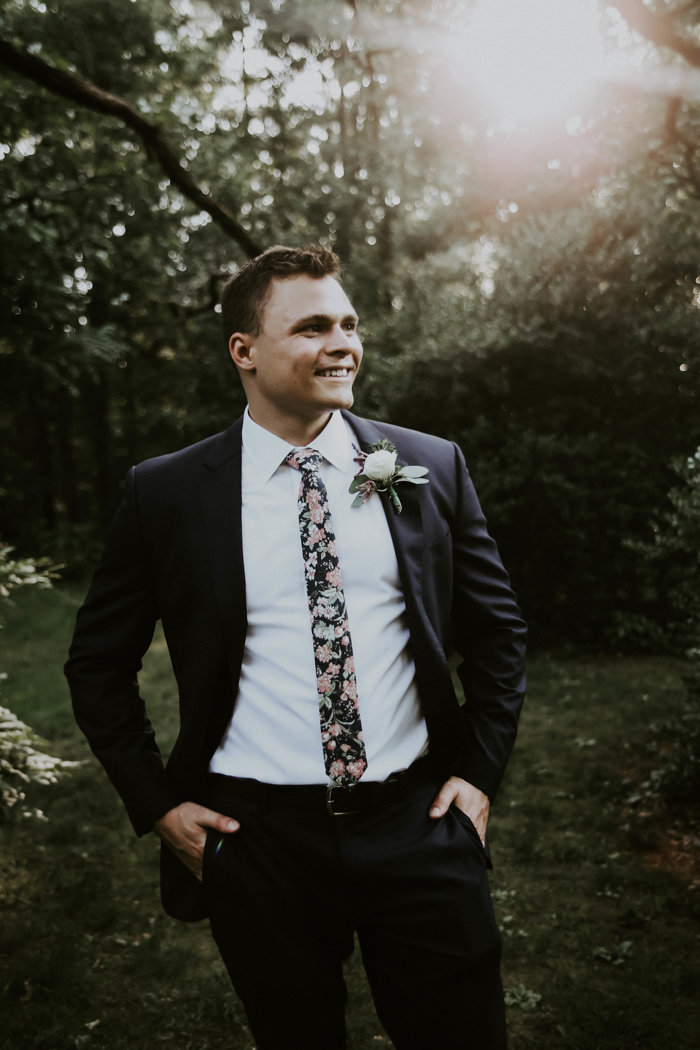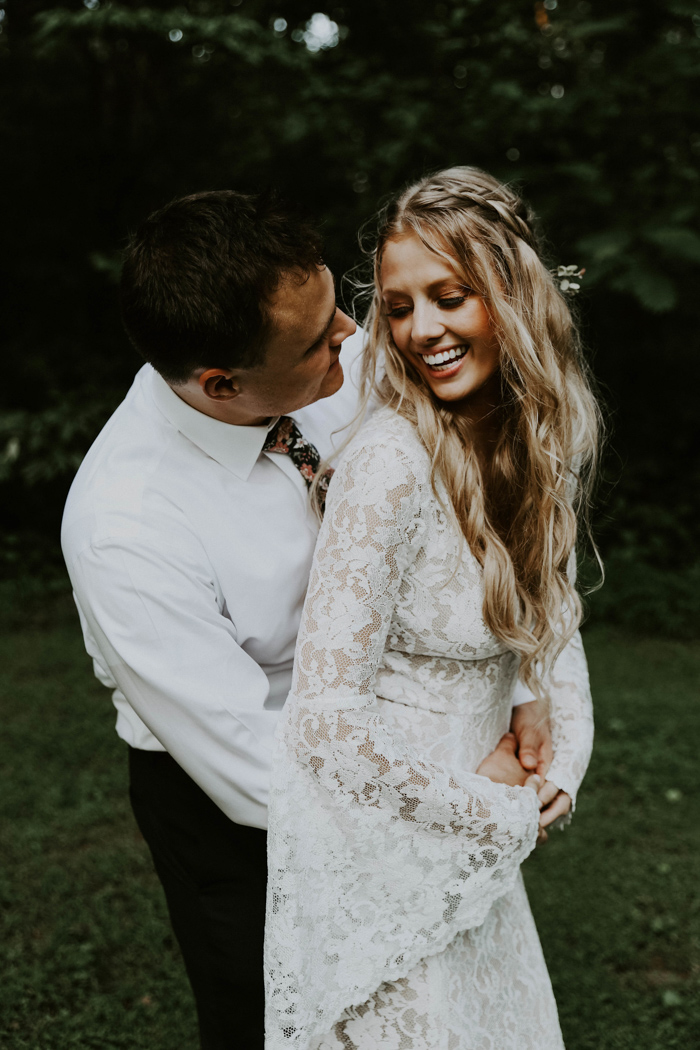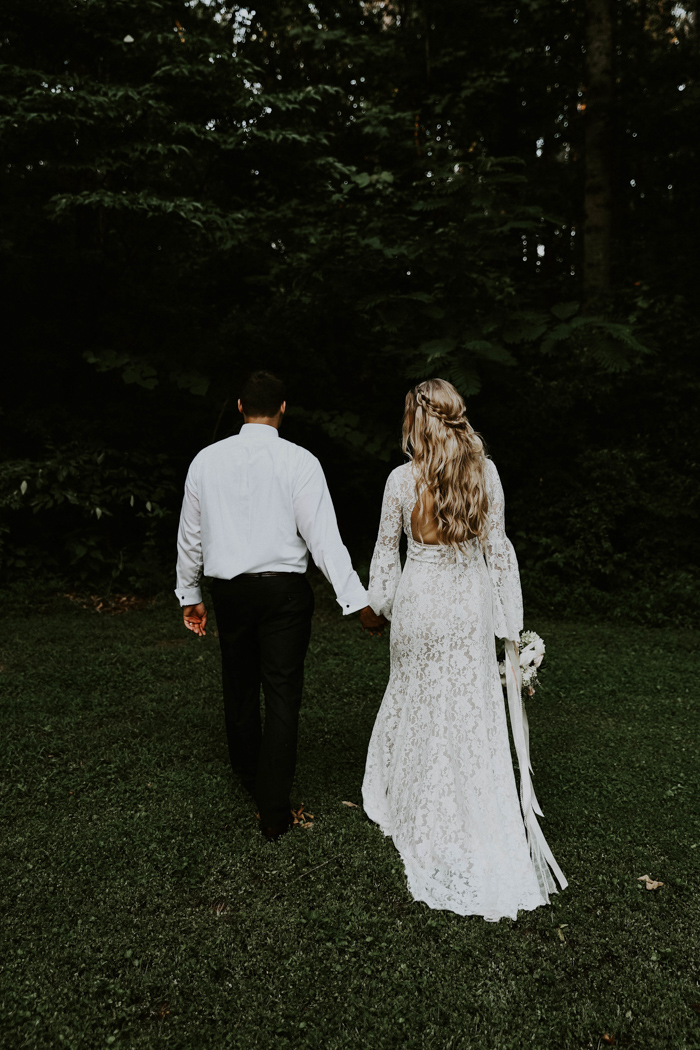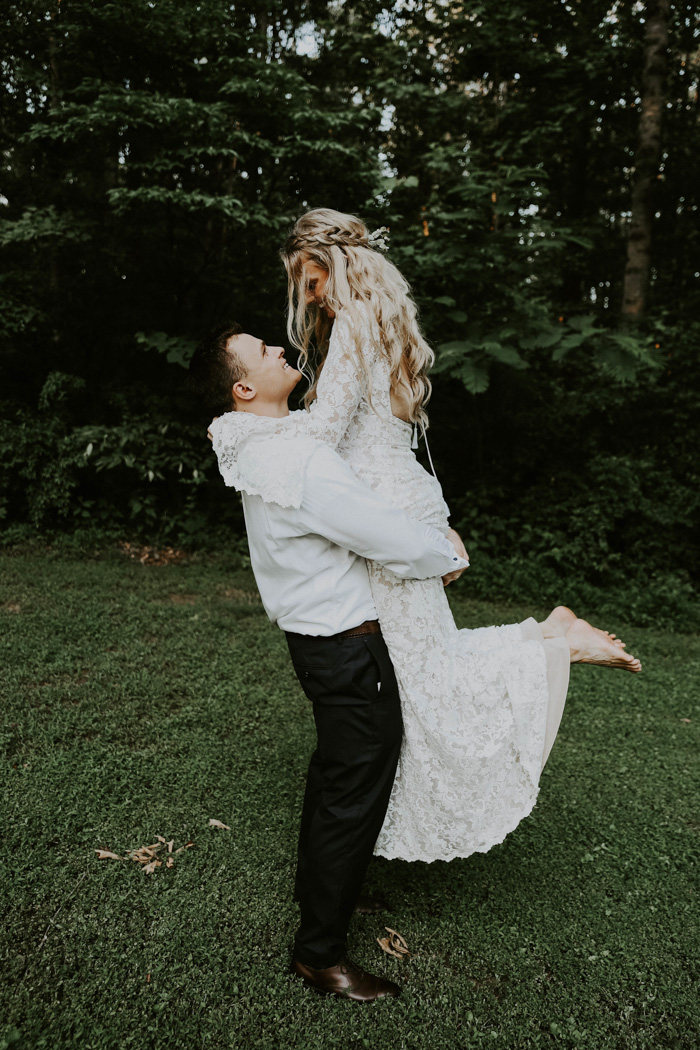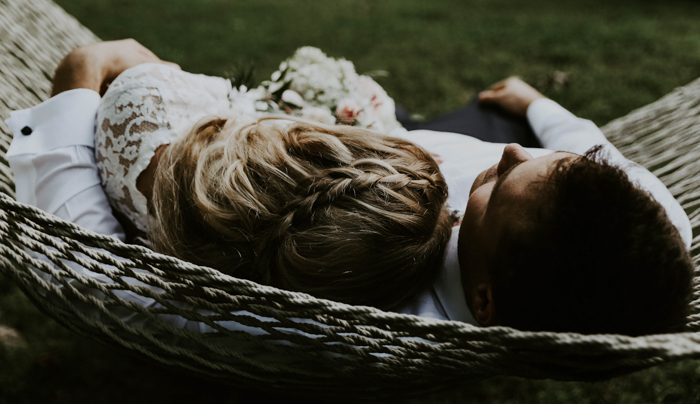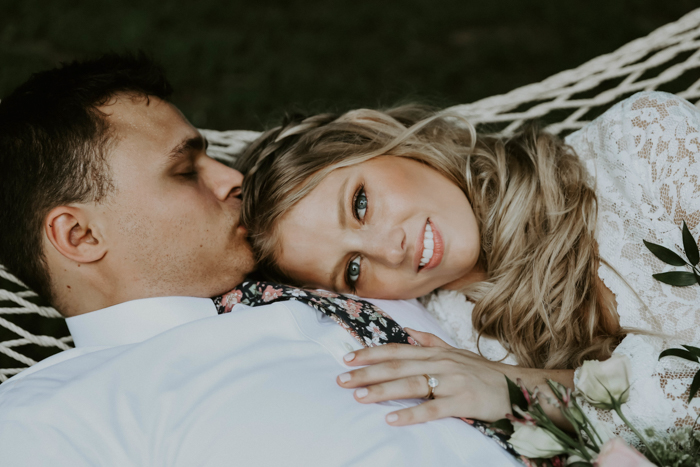 We wanted the vibe of the wedding to be homegrown, but not tacky or kitschy, so we were very mindful of that when doing DIY projects. My sister and I did the seating chart ourselves by painting "Find Your Seat" on plywood then stringing twine across in rows, with handwritten table assignment cards hung up with mini clothespins. It was the perfect balance of homemade yet not tacky or cheap. My sister also hand-illustrated the program and welcome letter for all the guests. It was an incredibly personal touch and so beautiful!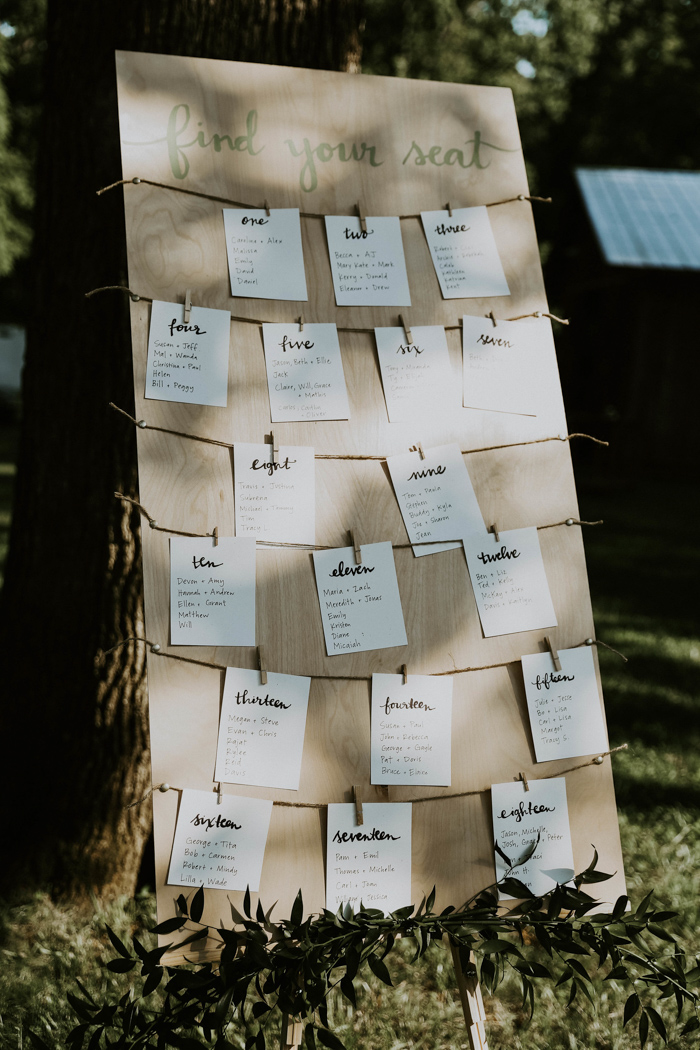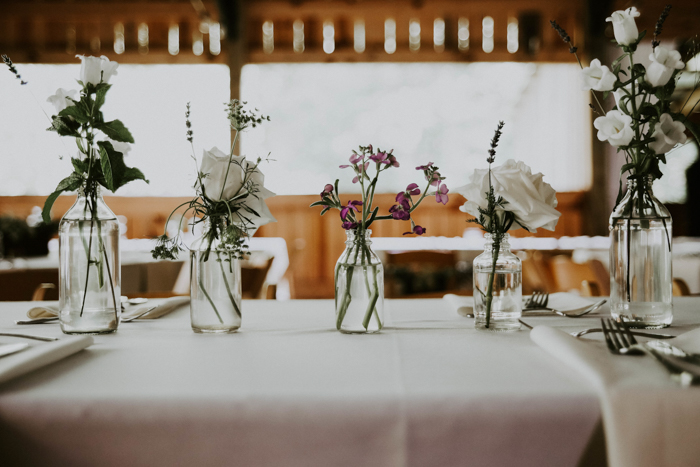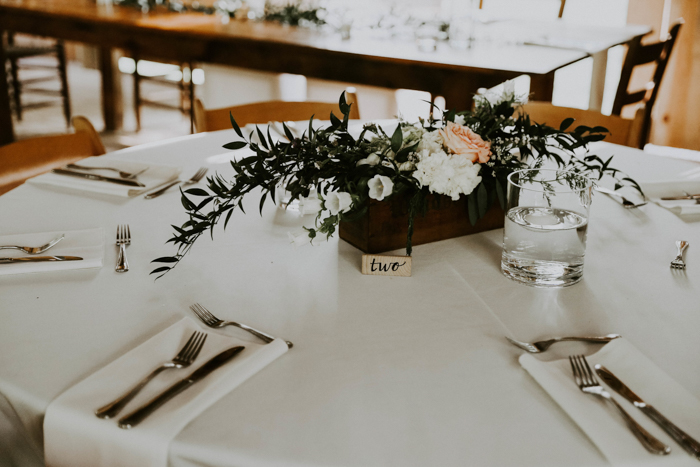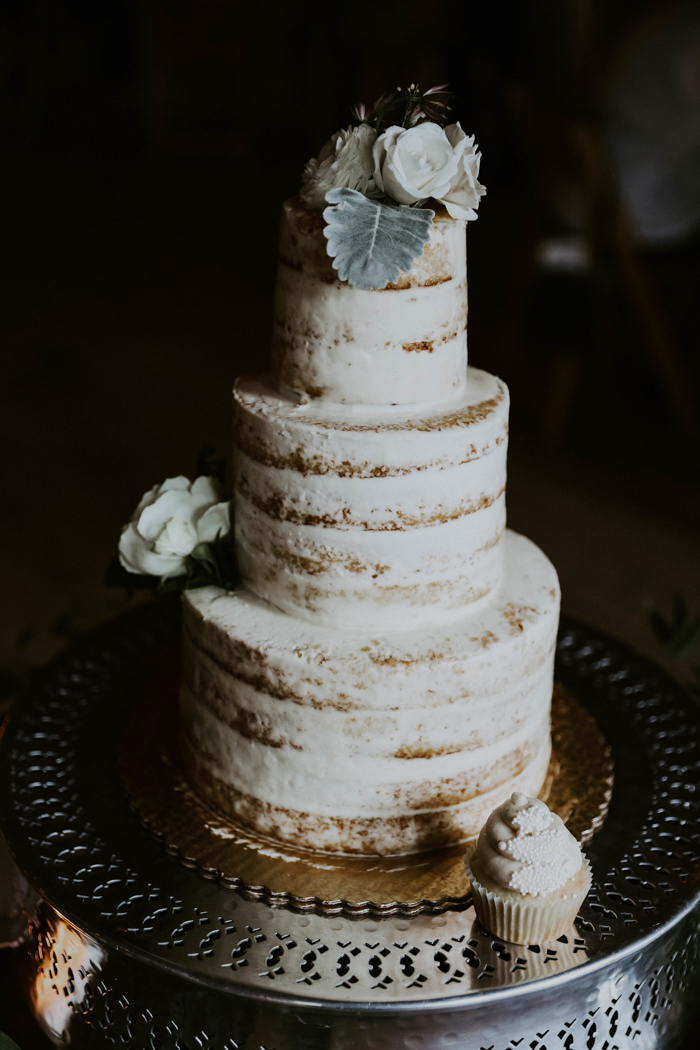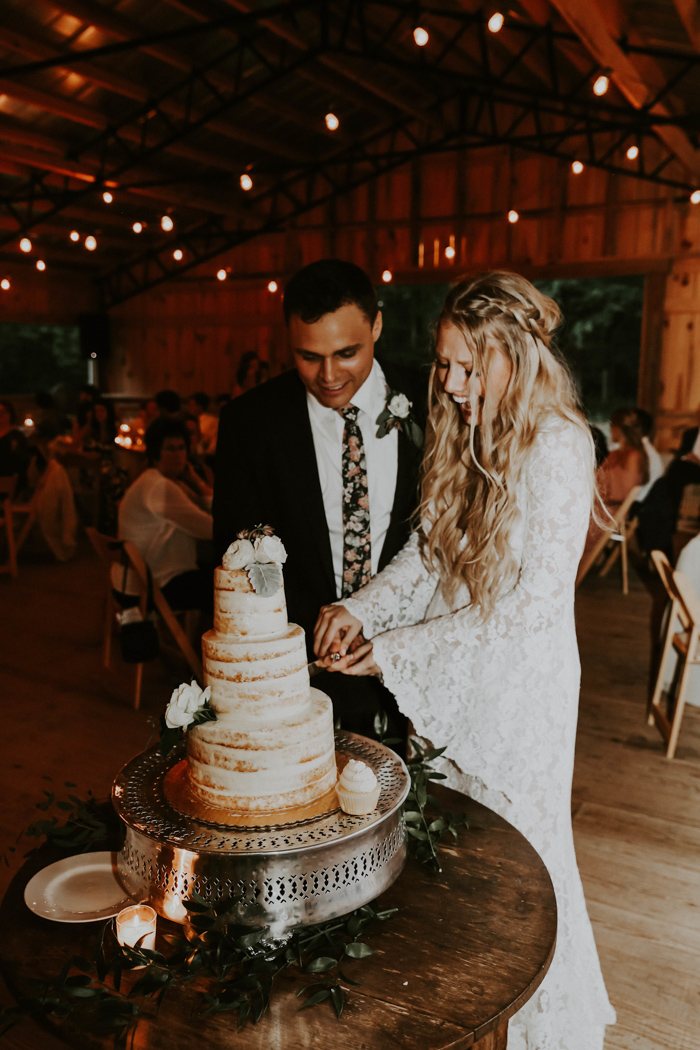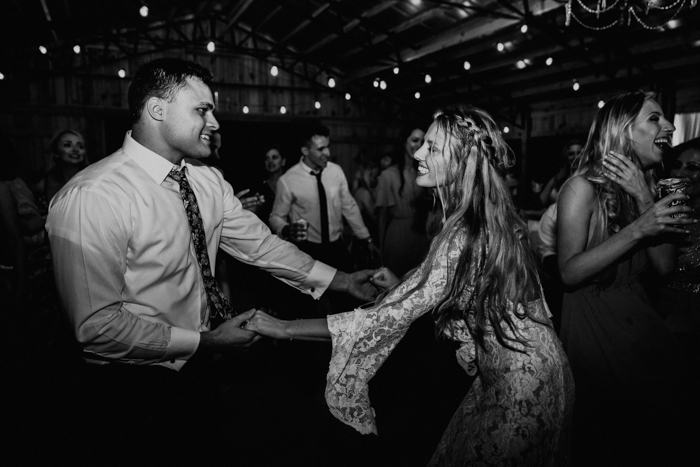 Our biggest congratulations and thanks to Caroline and Alex for sharing their Rock Quarry Farm wedding with Junebug! Love the homegrown feel of this wedding? The homegrown details in this Howell Family Farms wedding will give you life!