Happy holidays dear Junebug readers! To thank you for your love, support and participation all year long we've put together a week of giveaways for you, filled with wedding goodies you won't want to miss! From food to fashion to beauty to wedding planning extras we hope these items will help make your holidays bright. And if you're a lover of photography, head on over to Photobug to enter to win our amazing photography giveaway too!
First up… it's Fashion Day! One very lucky winner will soon be receiving these sparkling bridal fashion accessories:
– Rachel Leigh's Zelda Crystal Necklace from The Aisle New York
– Teardrop Edwardian Style Earrings from Emma Stine
– Swarovski Crystal Bridal Comb from Bride's Head Revisited
Read on to learn more about the prizes, and to enter to win simply leave us a comment describing your personal wedding style and the fashion accessories that you're most excited about wearing on your wedding day. We'll accept entries all week long, and randomly choose our winner this Friday, December 24th. Good luck everyone! And happy holidays!!!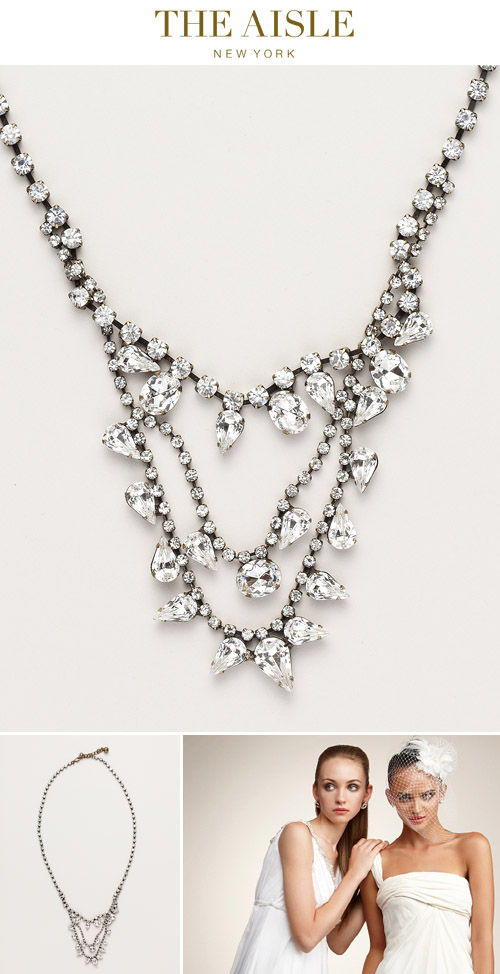 The Aisle New York, the new online members-only boutique that gives you access to the best in luxury bridal fashion and accessories, is launching on Januay 3rd and we're counting down the days! To celebrate they're giving away this gorgeous Rachel Leigh necklace that we simply love! Head over to www.theaislenewyork.com to pre-register before their official launch date so you'll be the first to know about all their incredible collections and sales.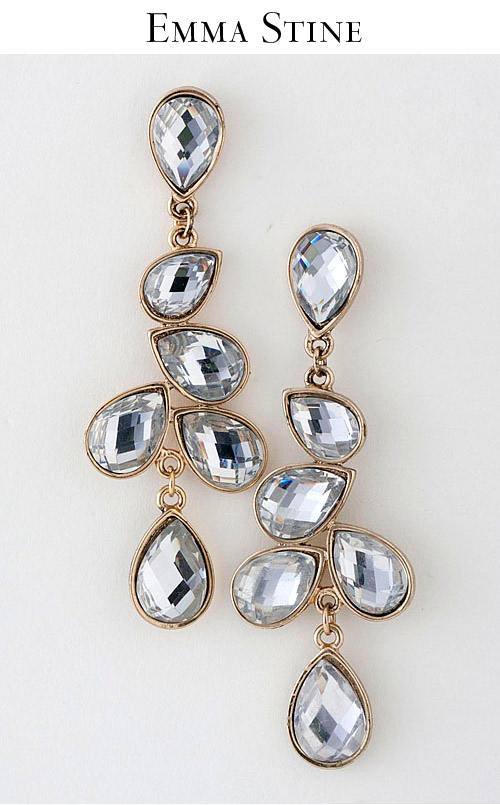 Emma Stine makes jewelry and accessories that are classic and timeless yet still on the cutting edge of style. Their passion and goal is some thing we can really get behind – creating luxury for all women. These beautiful Teardrop Edwardian Earrings, inspired by raindrops and antique style, sure would look incredible on every woman we know!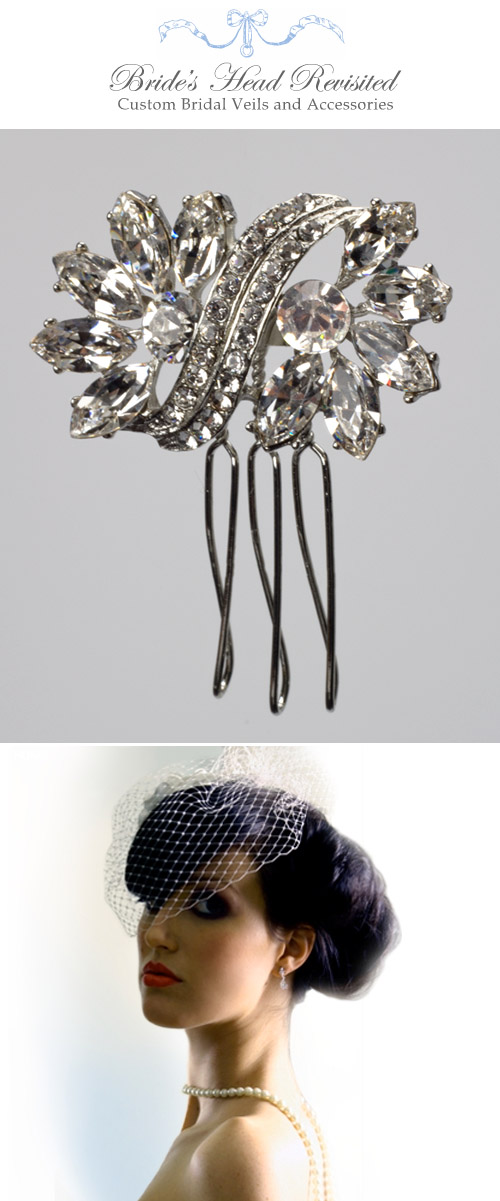 Bride's Head Revisited has long been making stylish veils and hair accessories for the modern bride, and now with their brand new Flagship Store in New York City's Flatiron District seeing their incredible selection of customizable veils, French veils, crystal combs, silk flowers and garters has never been more fun. To learn even more, check out their blog and Facebook page, and use the promo code "move2010" when you visit their new boutique in January or February and receive 10% off your purchase!
Brides Head Revisited
1123 Broadway, Suite 1001
Between 25th and 26th Streets
New York, NY 10010
212-465-2613
A very special thank you The Aisle New York, Emma Stine and Bride's Head Revisited for generously donating this giveaway. We adore you.