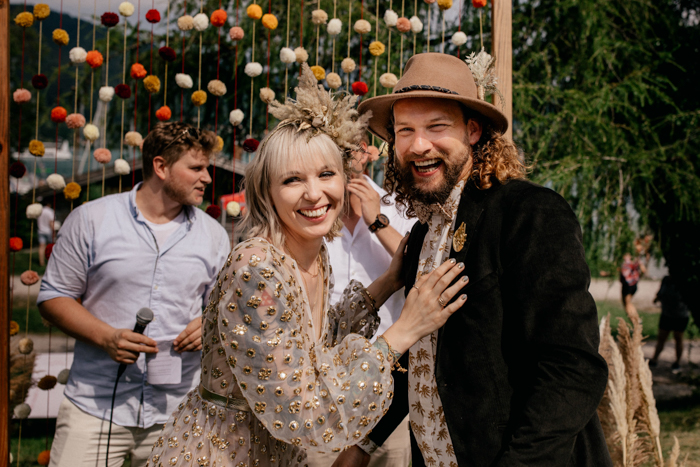 What do Burning Man, boho style, and Star Wars have in common? They all inspired Jule and Domi's hippie chic German wedding at Hotel Terrassenhof! This couple planned and designed their wedding themselves, and we must say…we're impressed! We're swooning over the colorful ceremony backdrop that Jule's mother DIY'd for their day. Fun fact: She made every pom pom by hand! In addition to the handmade arch decor, the couple's day also included an incredible custom wedding gown, handwritten signage, lace cloths, and more. Get your Pinterest boards ready, do-it-yourself brides! These photos by the talented Maria Luise Bauer Photography are sure to make you melt.
The Couple:
Jule & Domi
The Wedding:
Hotel Terrassenhof, Bavaria, Germany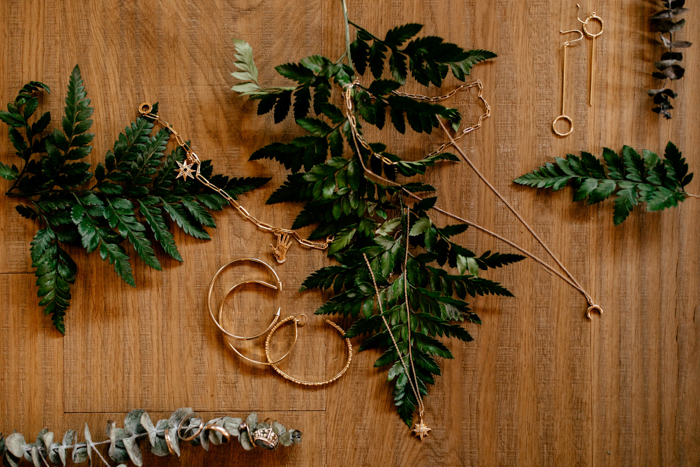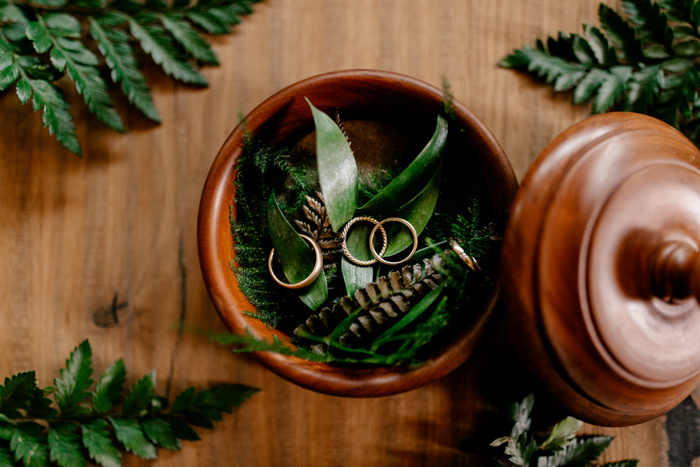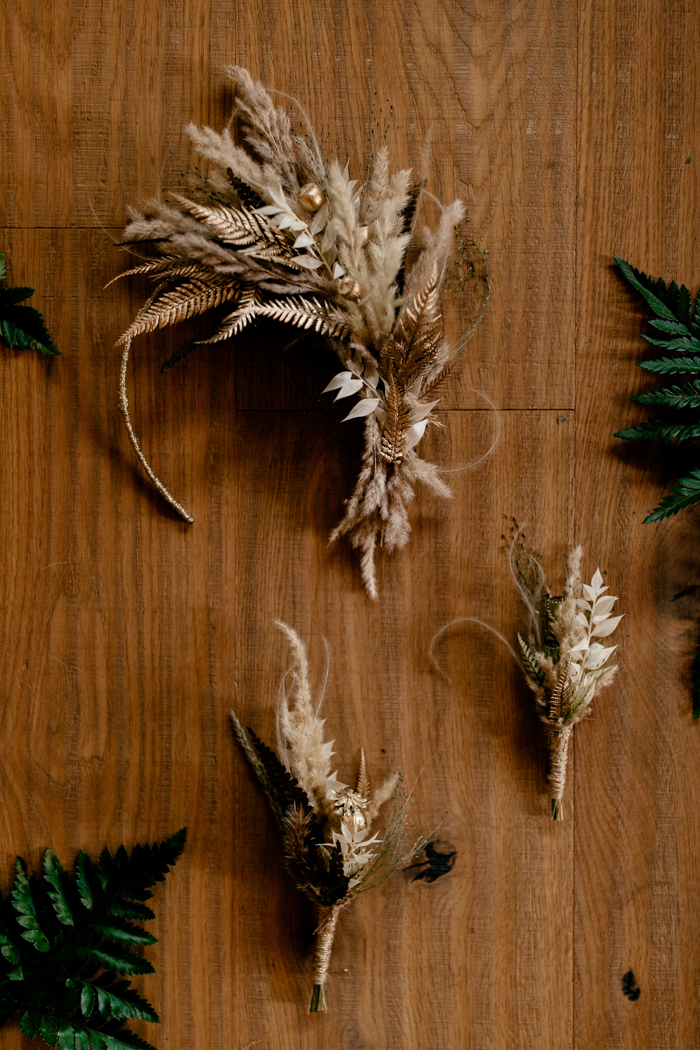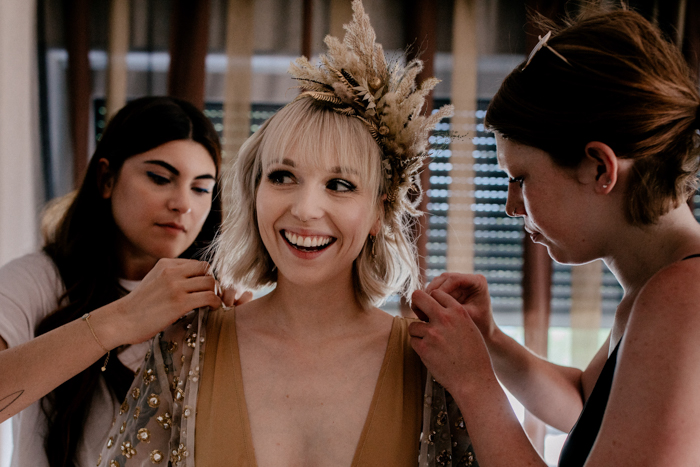 The bridal gown was designed by me, Jule, and a young and super talented tailor. I had a vision for a cape-like and transparent wedding gown, and didn't particularly want to have a white dress. Together, with Aisha, I created the perfect dress for our big day! I am a hairdresser and my make up was done by my lovely colleague Laura and the head piece made everything perfect. I chose the headpiece as I didn't want to wear a cheesy flower crown but yet I wanted to have a floral element to wear, so I developed a vision for a headpiece which was made by our florist Julia.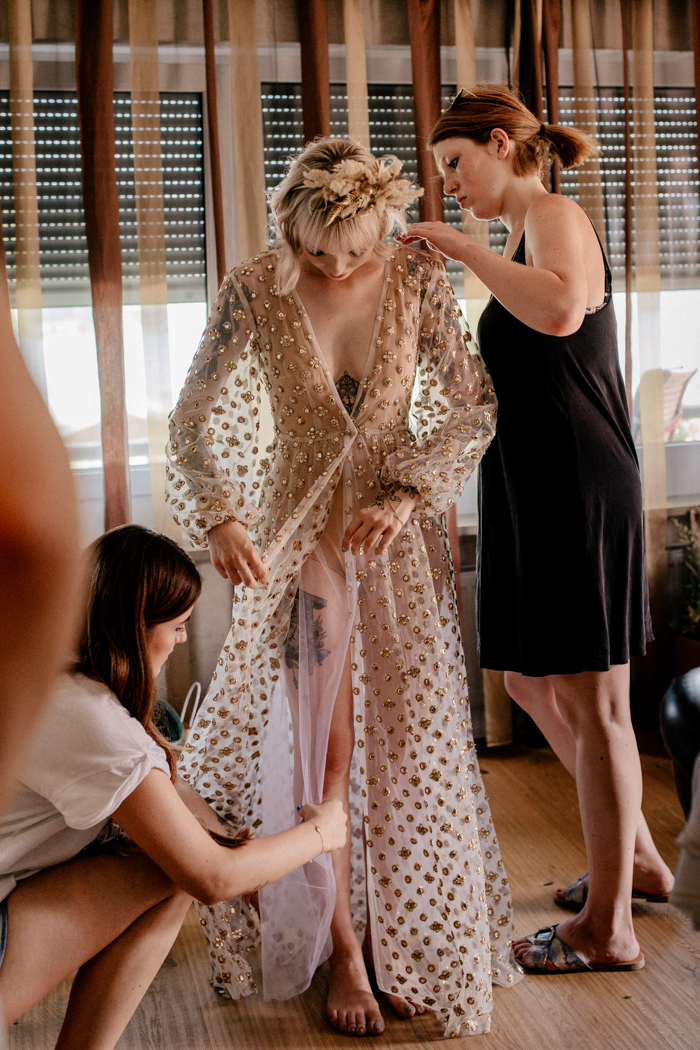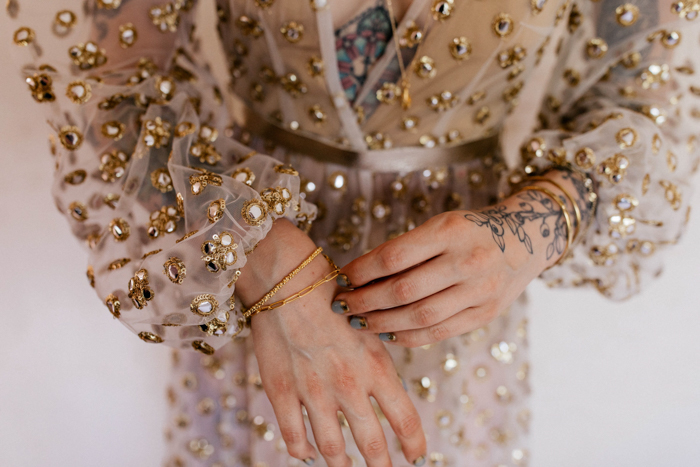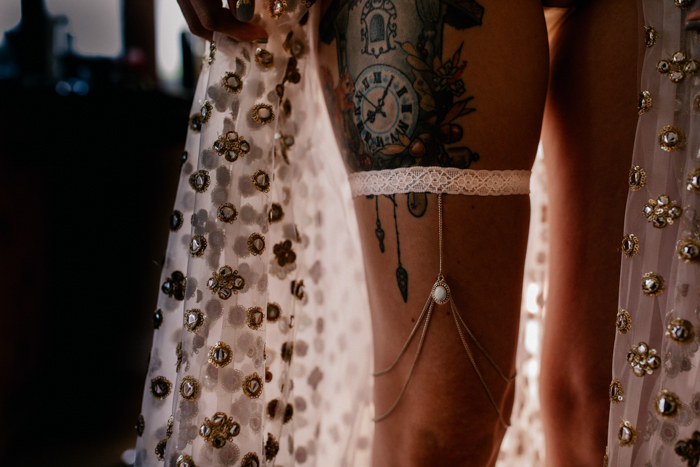 SHOP SIMILAR STYLES: Silver Boho Garter Leg Chain ($32.00); Black Lace Garter Chain ($24.33); Dainty Gold Pendant Leg Chain ($5.00); Something Blue Wedding Garter With Gold Chain and Flowers ($30.40)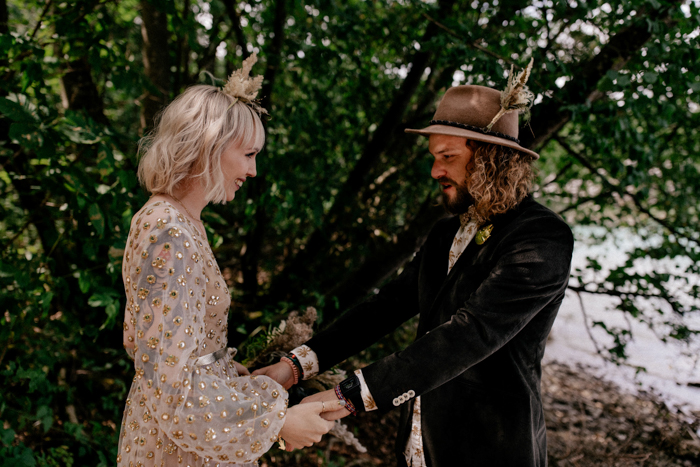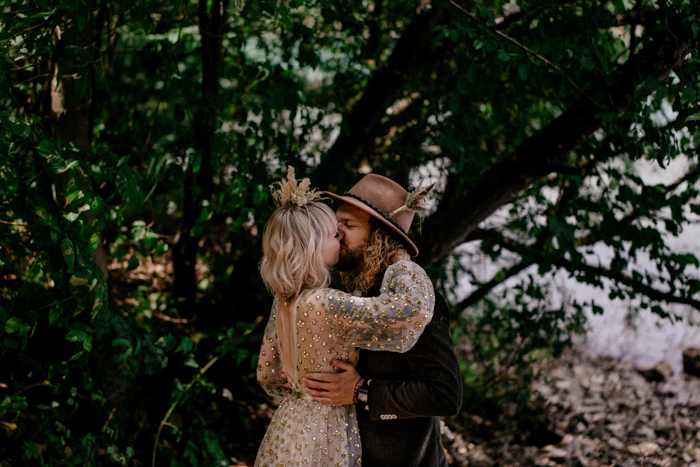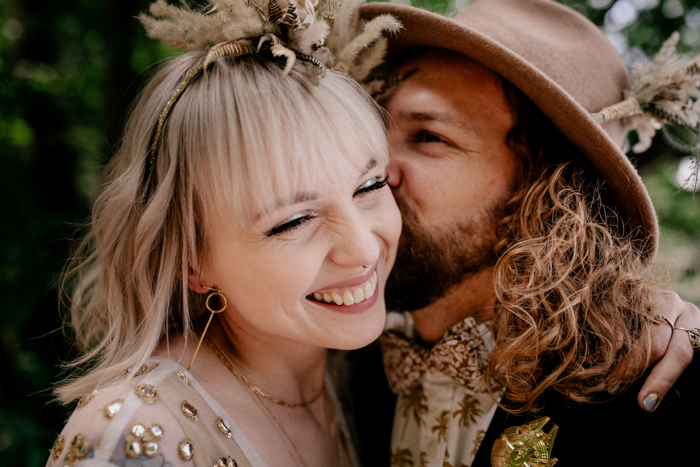 Our favorite moments was the first look in the forest! We did a first look where we initially had planned our ceremony. As we didn't get the permission to have the ceremony there, we thought we would completely miss out on this wonderful spot but then Maria, our photographer, suggested to do the first look there.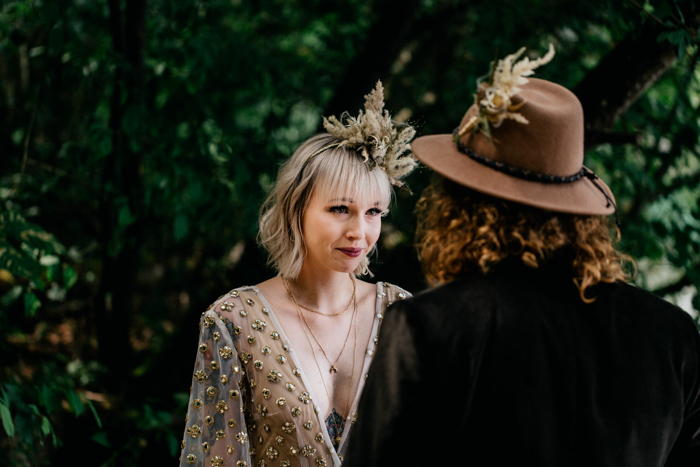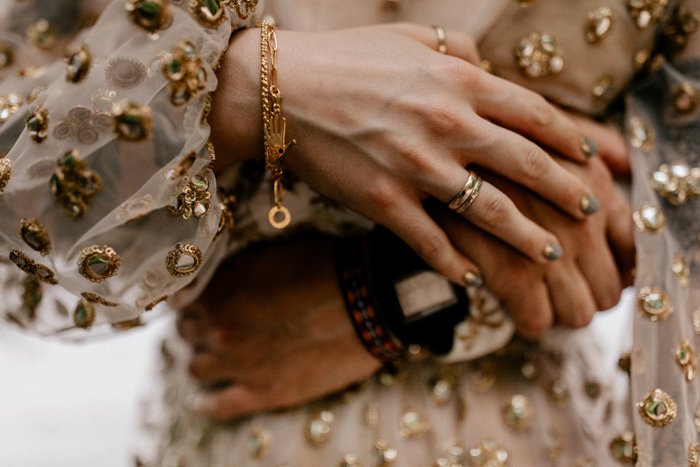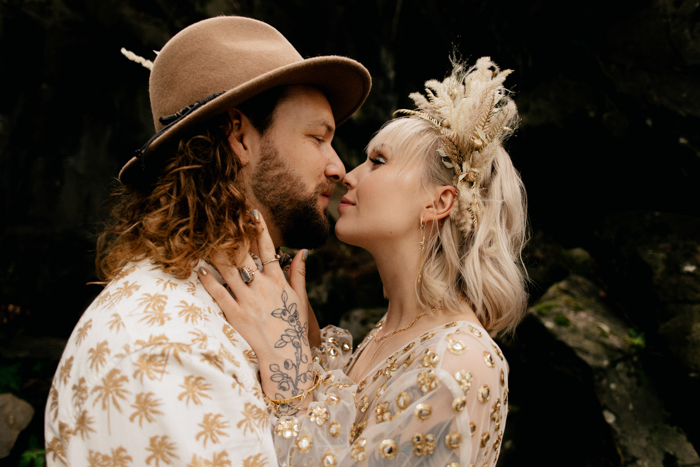 We met Maria at a wedding fair and right from the first moment we felt that the chemistry between us was just perfect! We booked her 1.5 year prior to our wedding and closer to the date we caught up for a dinner to chat about details and to get to know each other a little and from there on it felt more like we were friends than vendor and client. On the day itself we basically didn't notice her and her husband working, it was more like they were "normal guests". They even sat on our bridal table for dinner so they could capture every moment right when it happened and we had such a good time!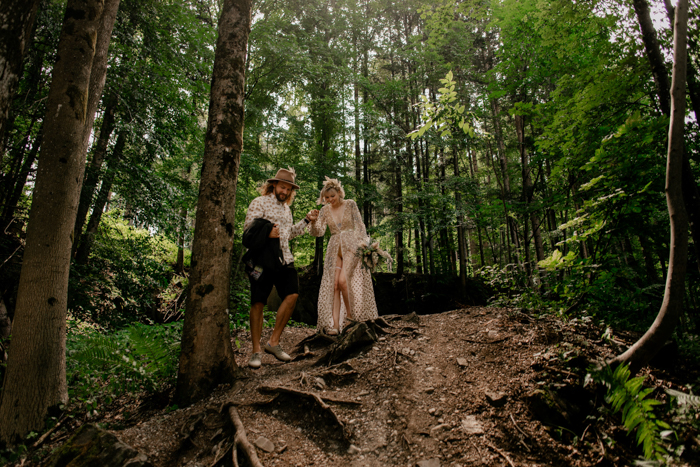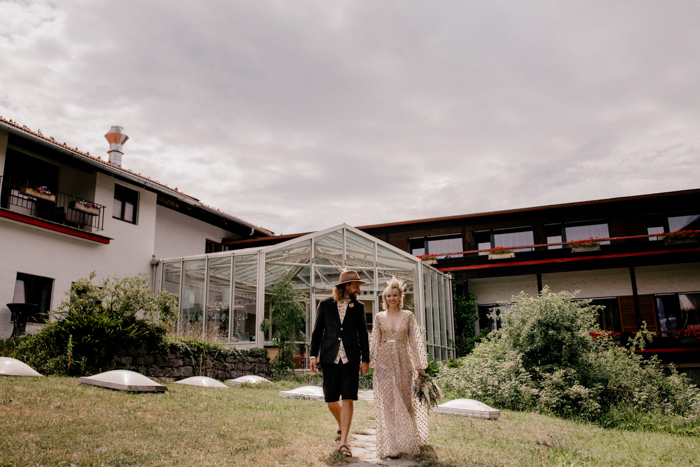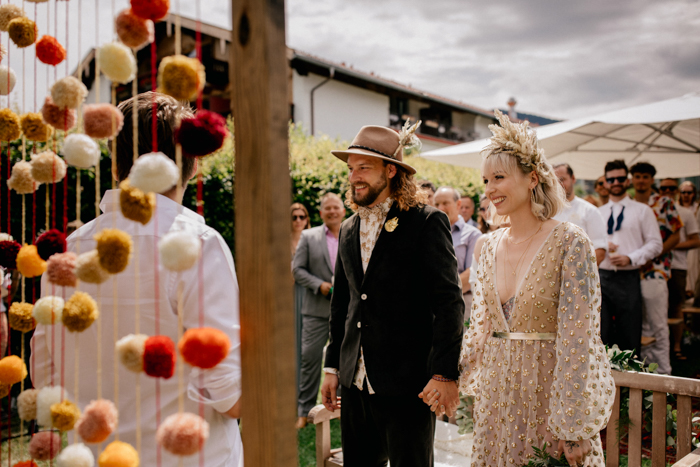 Two of our closest friends have held our wedding ceremony. They prepared it as a surprise for us, we did not know what and how they'll say it but we loved the ceremony. It was so personal and special because two people who are so dear to our hearts created and heard it. The ceremony backdrop was handmade by Jule's mom, she made every single bobble herself!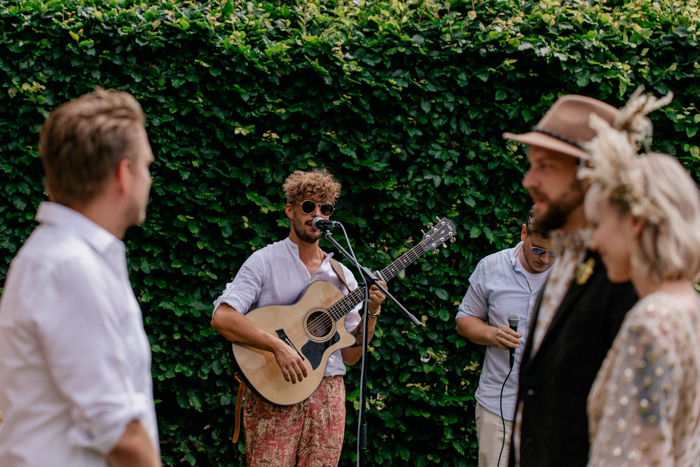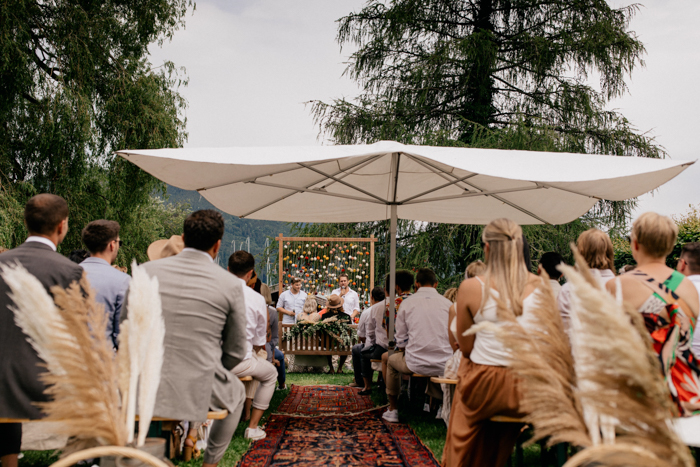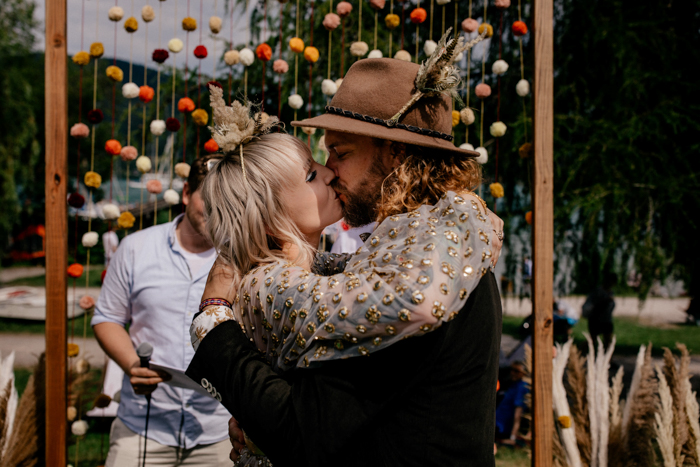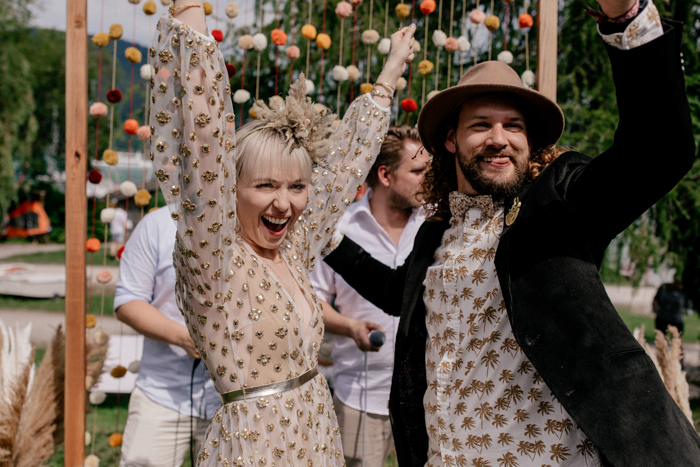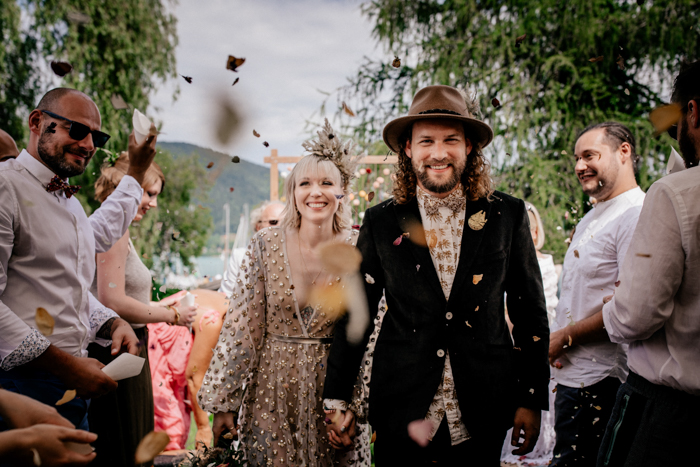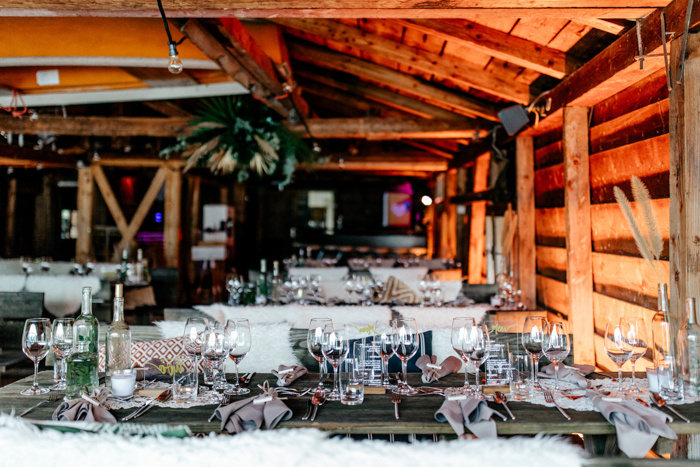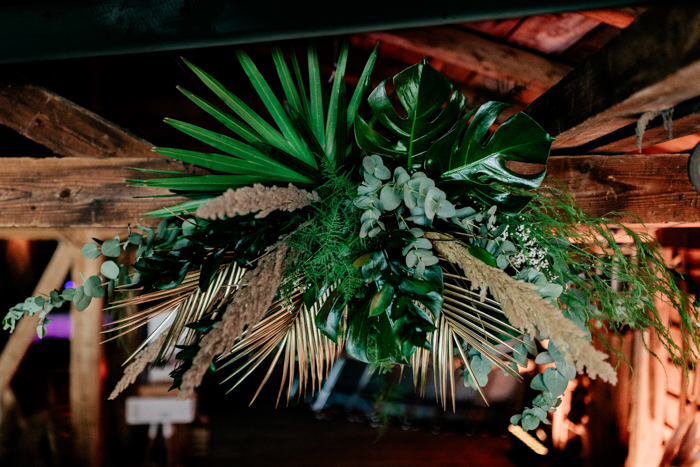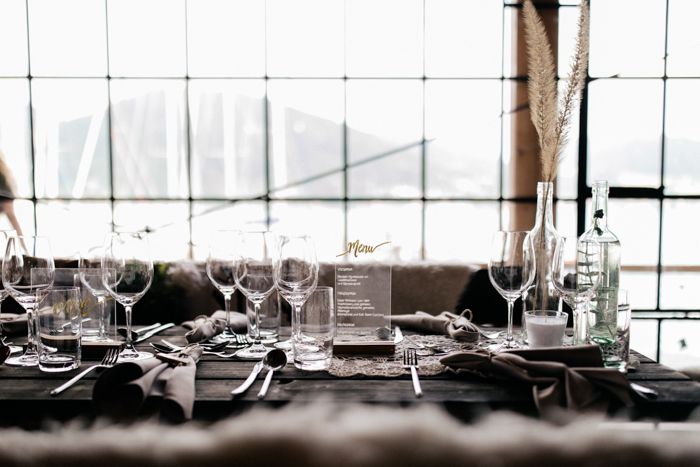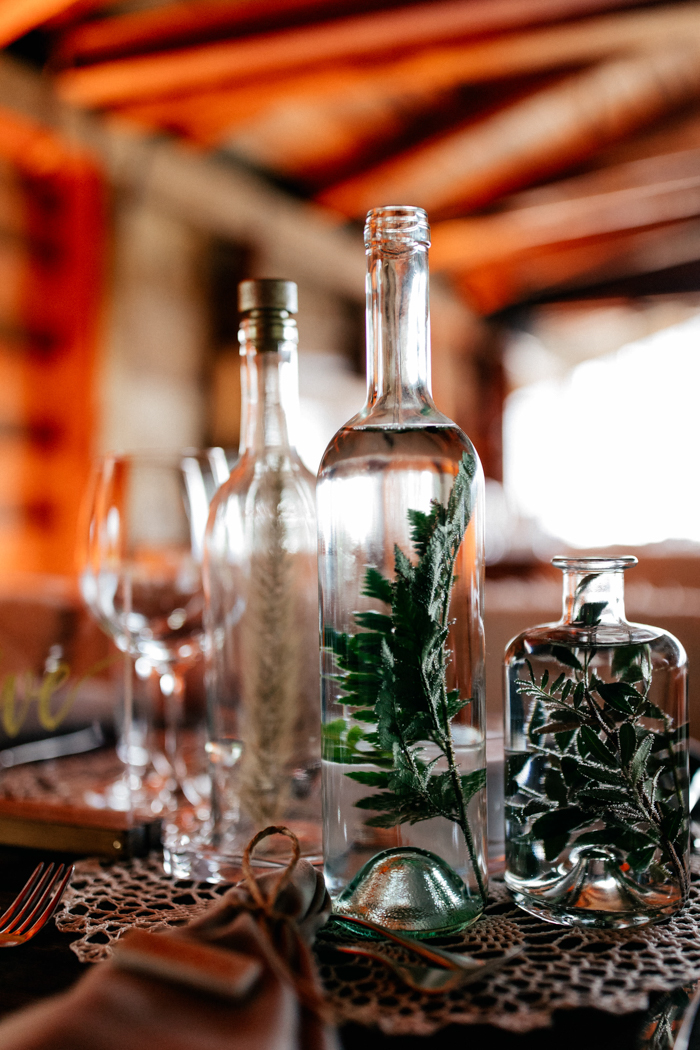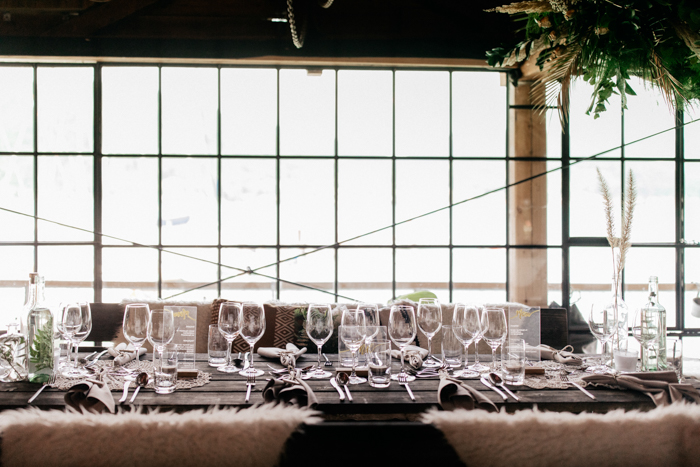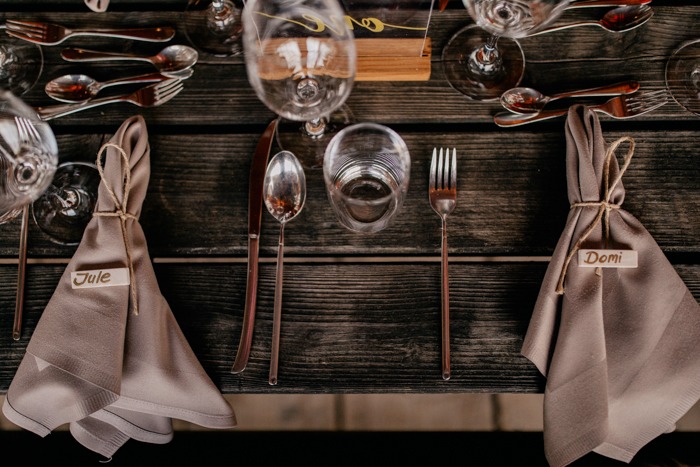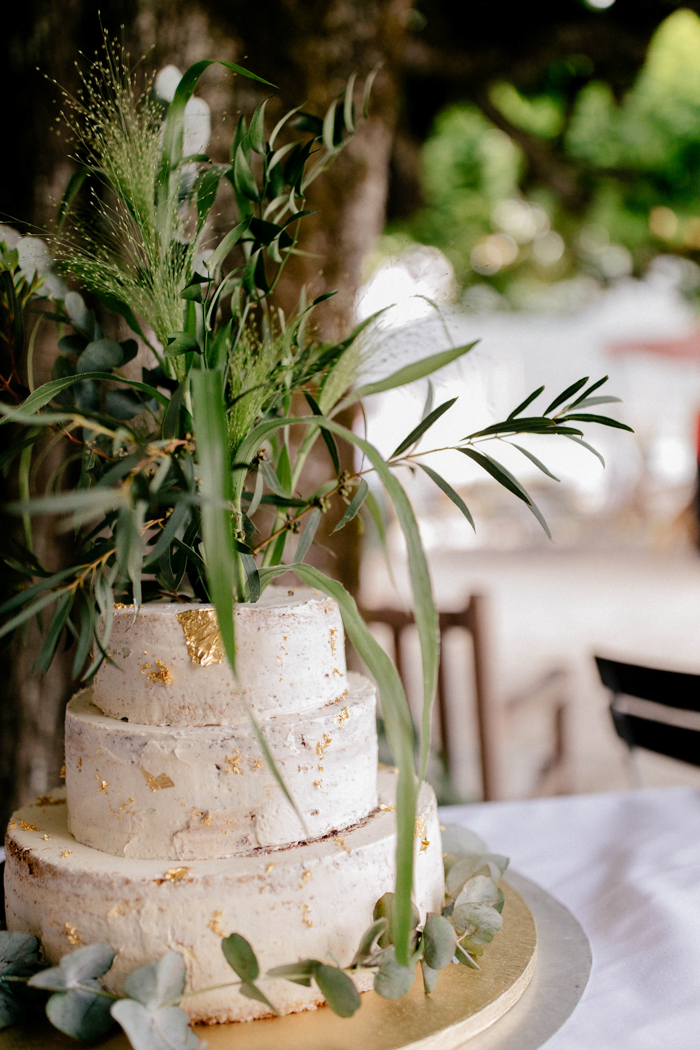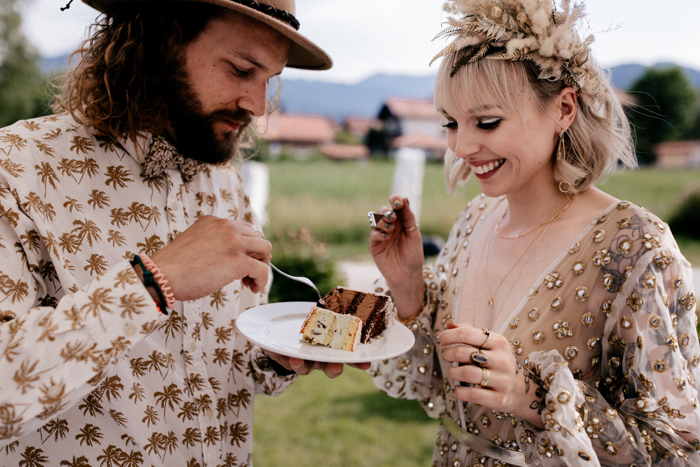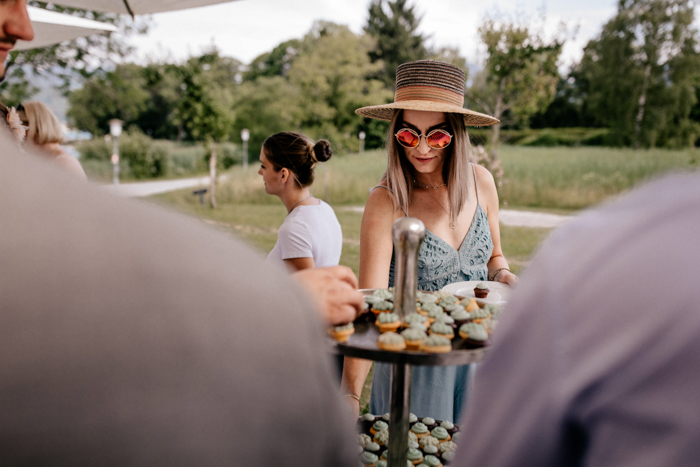 Wedding planning advice from the bride: Find someone who organizes everything during your wedding day and is in control of things—either a wedding planner or an organized friend. In our case, it was Domi's brother and Jule's cousin. They made the day run smooth and were in total control so we could enjoy the day!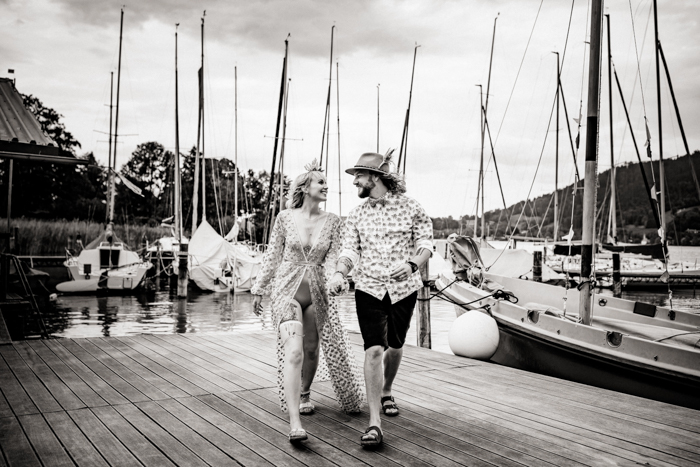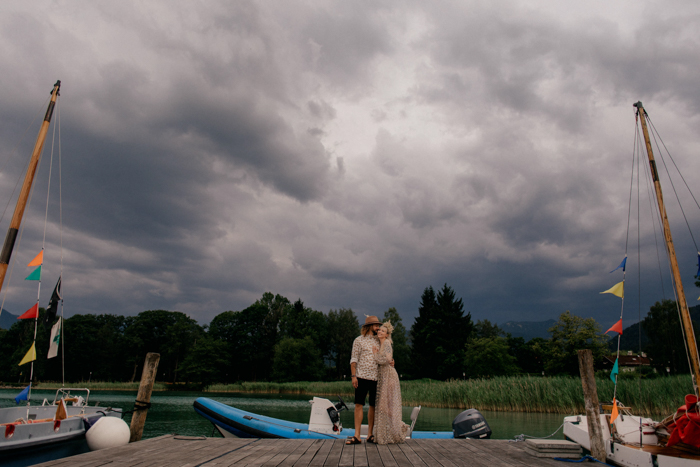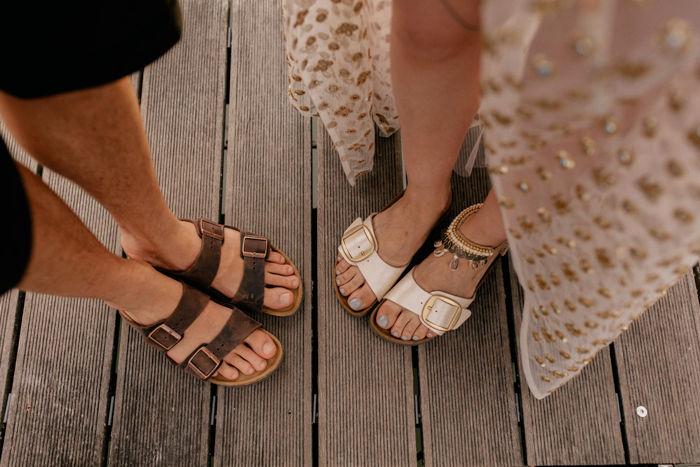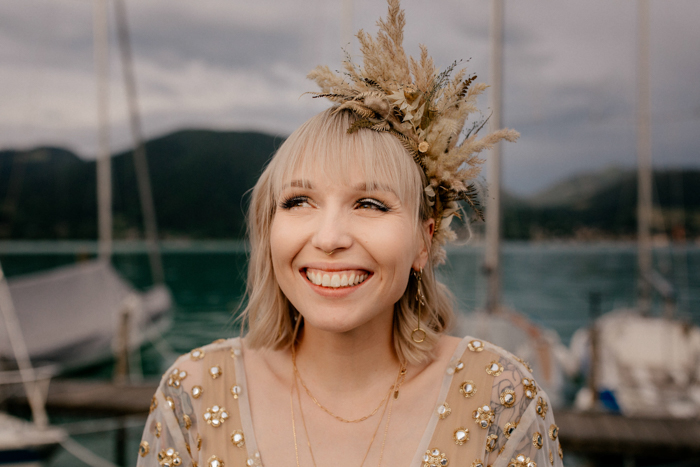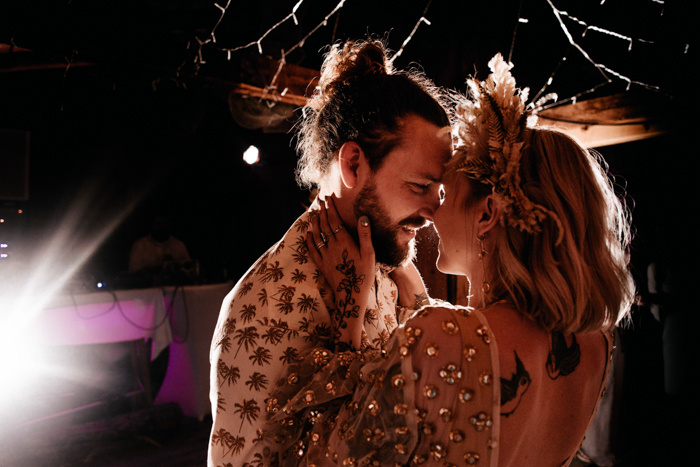 Congratulations, Jule and Domi, and many thanks to Maria Luise Bauer Photography for sharing their day with Junebug! Loving Maria's work? Be sure to check out her page in our directory of the world's best wedding photographers.