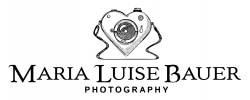 Best Wedding Photographers in Melbourne and Iceland
Maria Luise Bauer Photography
7 REVIEWS
About
MEMBER SINCE 2016
Hi, I am Maria and I am an excited traveller and dog lover.
And I also love to photograph weddings. I deeply care about my couples and I want to create creative and emotional images which you will cherish forever. When you look at them in 20 year and still get the feels from the wedding day - then I did my job right.

I love telling stories with my images and to find the real "you" in them. I create photos which are honest and personal. As I am interested in getting you to know you before the wedding day I will always capture, what I find is special about you. I observe, I ask and I feel what it is.

For me this isn't just a job - wedding photography is what I truly want to do. It is all about you as a couple and what is between you as well as your story as two humans. I want to get to know you and not just arrive, take photos and leave. I want to take photos which will mean something to you in many years, too.
Holding hands with your grandmother, smiling at your parents and finally you saying "I do" to your favorite person - a wedding is a celebration of your love with people that mean a lot to you. And for me it is important to deliver wedding photos which show this, too.

In the end it all starts with love…And I would love to meet you!
Why couples love Maria Luise Bauer Photography
Lisa J.
Burg Staufeneck
Reviewed on Jun 15, 2020
Maria's pictures, the wedding ring, and hopefully your partner - will stay with you. Other stuff, even memories, eventually fades. I am so so proud of our wedding pictures, they are a work of art. The portraits have strength and depth, even tho...&nbsp &nbsp Read More
Vanessa F.
Geelong, Vic
Reviewed on May 24, 2020
I don't even know how to put into words how amazing this woman is! Her passion for photography is second to none and her friendship over the last 3 years has been incredible! Maria has shot our engagement, wedding and maternity photos and we CANNOT W...&nbsp &nbsp Read More
Wendy
Iceland
Reviewed on May 16, 2020
Ingo and Maria are an exceptional pair of talented humans, radiating love with each other and with their work. From when we first met Maria over the internet, we realized that not only is her work authentic and exquisite, but that she is trustworthy,...&nbsp &nbsp Read More
Aaron Z.
Melbourne
Reviewed on May 15, 2020
Not only is Maria exceptionally skilled with a camera, she is also an amazing human being. The photos that she managed to take of me and my partner were nothing short of amazing. We look natural and comfortable (not always easy being a same-sex coupl...&nbsp &nbsp Read More
Ally M.
Melbourne, Australia
Reviewed on May 15, 2020
We hired Maria for our engagement photos around Melbourne, Australia and she was incredible! She really took the time to find out about our relationship and our personalities to make sure the photos truly reflected us. She has a gentle way about movi...&nbsp &nbsp Read More
&nbsp

+ See More Reviews
Request Information
Thank you for your submission. We will be in touch soon!
X

Email Sent.