Maria Luise Bauer Photography
Best Wedding Photographers in Melbourne, Iceland, Austria and New Zealand
About
Hi, I am Maria and I am an excited traveller and dog lover.
And I also love to photograph weddings. I deeply care about my couples and I want to create creative and emotional images which you will cherish forever. When you look at them in 20 year and still get the feels from the wedding day - then I did my job right.

I love telling stories with my images and to find the real "you" in them. I create photos which are honest and personal. As I am interested in getting you to know you before the wedding day I will always capture, what I find is special about you. I observe, I ask and I feel what it is.

For me this isn't just a job - wedding photography is what I truly want to do. It is all about you as a couple and what is between you as well as your story as two humans. I want to get to know you and not just arrive, take photos and leave. I want to take photos which will mean something to you in many years, too.
Holding hands with your grandmother, smiling at your parents and finally you saying "I do" to your favorite person - a wedding is a celebration of your love with people that mean a lot to you. And for me it is important to deliver wedding photos which show this, too.

In the end it all starts with love…And I would love to meet you!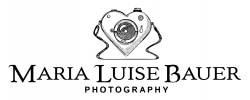 Request Information
Thank you for your submission. We will be in touch soon!
X

Email Sent.