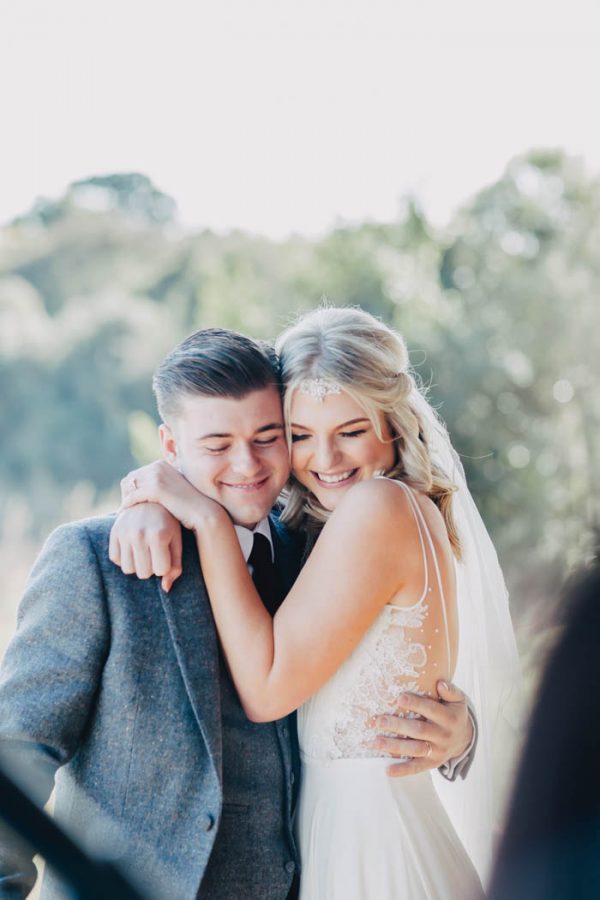 MiKayla and Sam's winter wedding was the perfect combination of elegance and bohemian style. The Glades Farm provided the ideal backdrop with an open-air ceremony and rustic reception area. Because the typically lush greenery outside was dried up for winter, MiKayla and Sam used as much greenery inside as possible with garlands that ran the length of each table and cascaded from the rafters. Vanilla Photography captured every joyful moment, including the waiters breaking into a surprise chorus of "I Love You, Baby!"
The Couple:
MiKayla and Sam
The Wedding:
The Glades Farm, KwaZulu-Natal, South Africa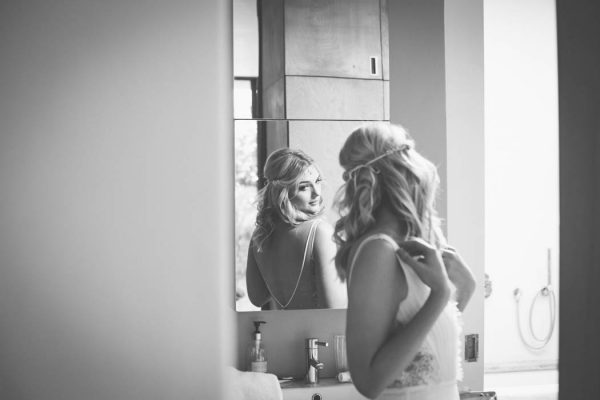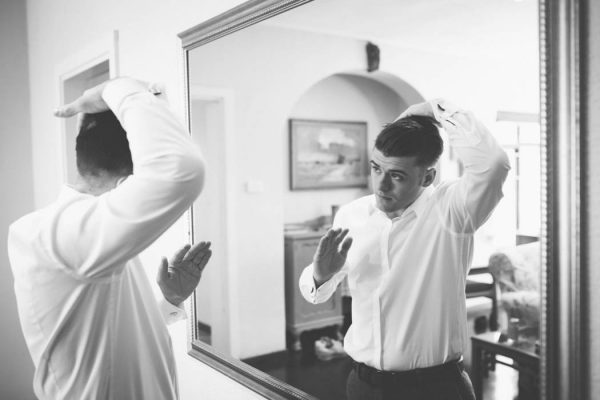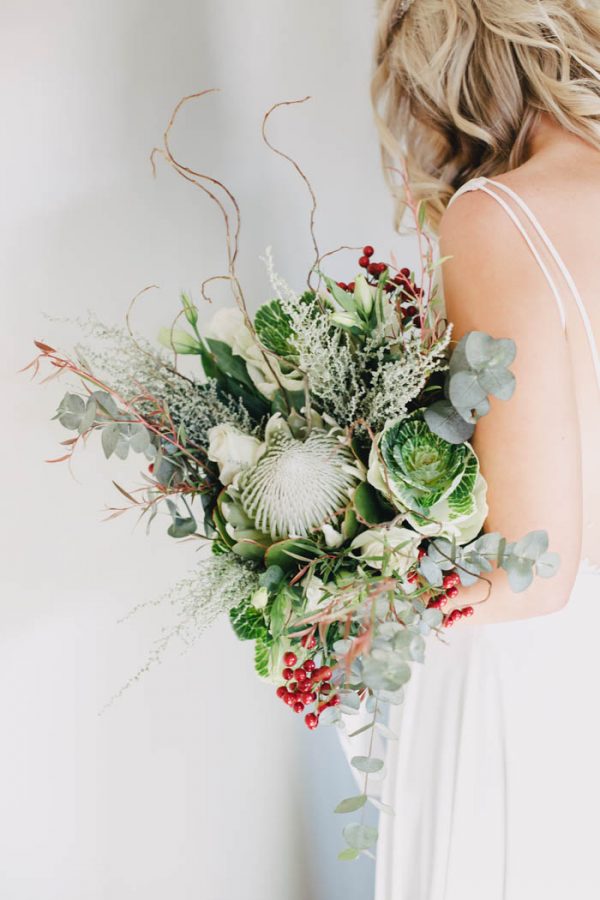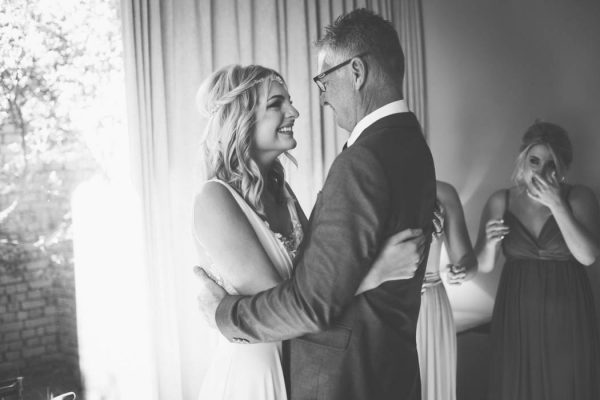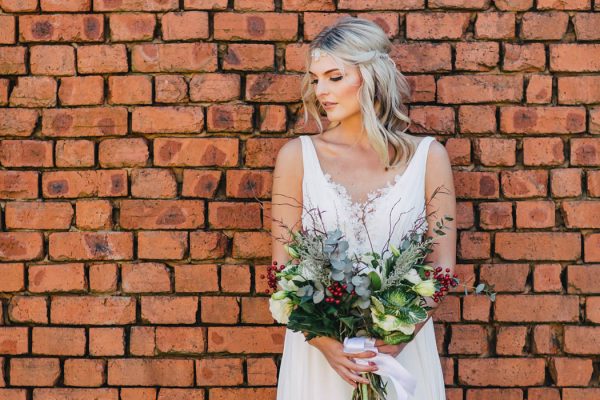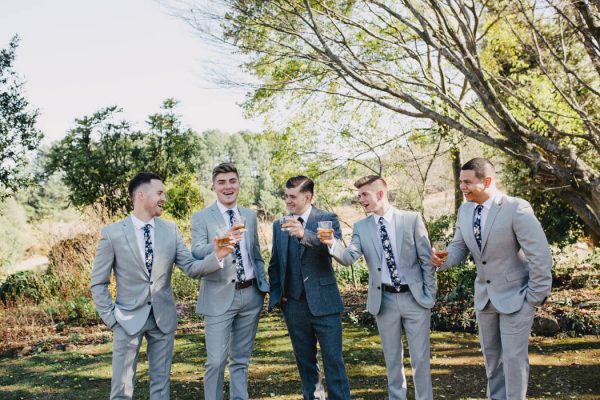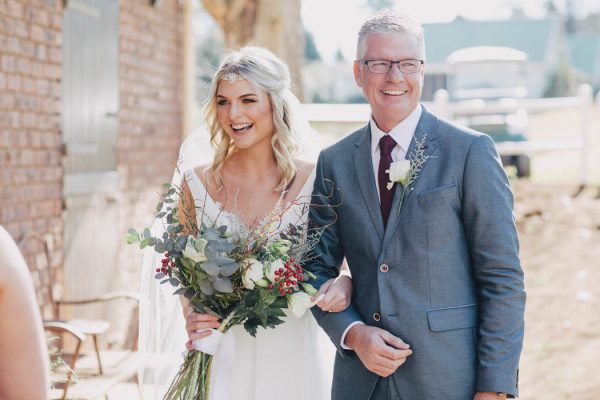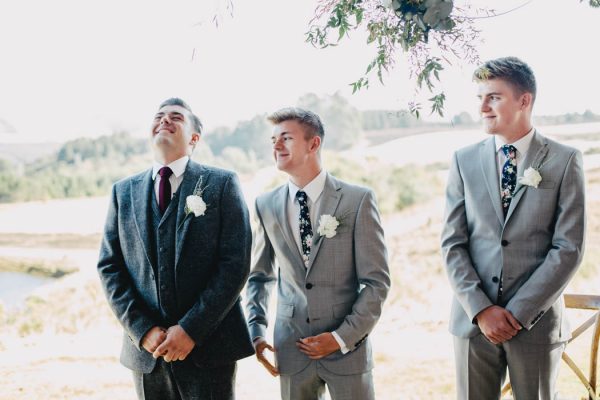 When we both went to the venue it was the most perfect weather – we went to the front of the aisle – said "I Do" and it felt so right, so perfect – so true to who we are that 5 minute later we booked, cried from joy, excitement and nerves and then started planning.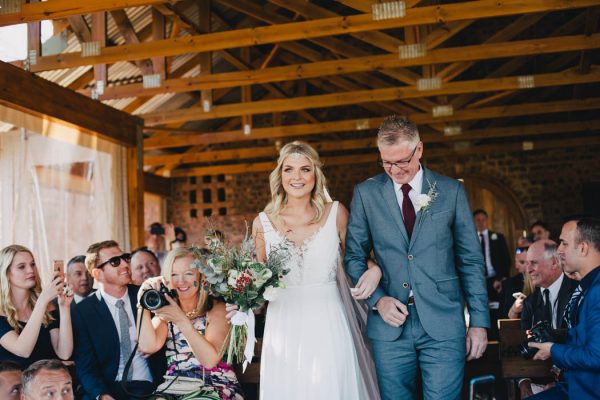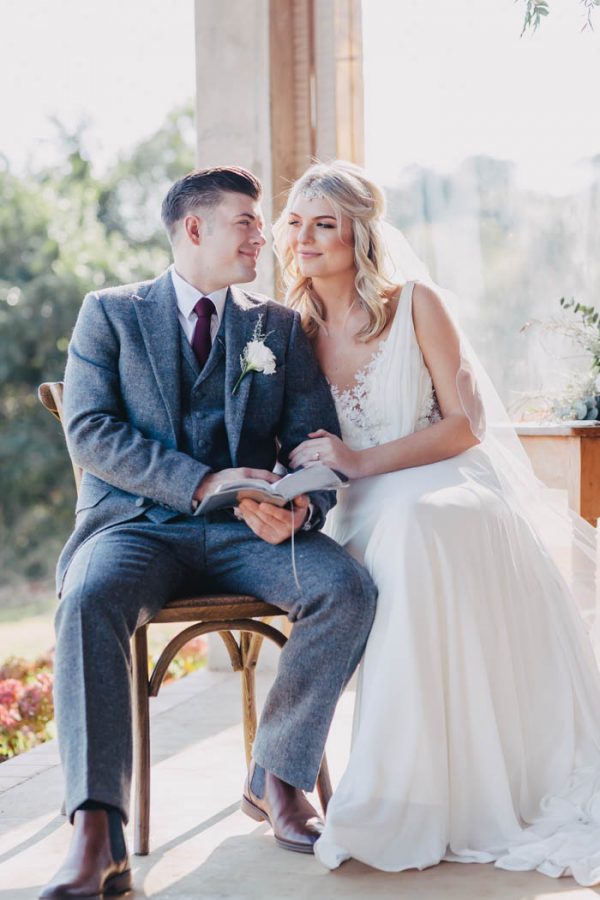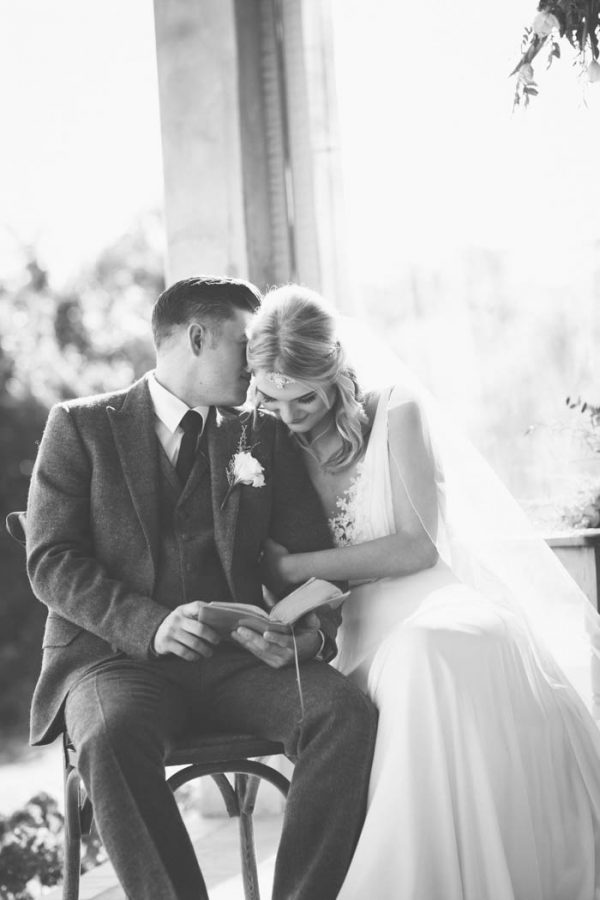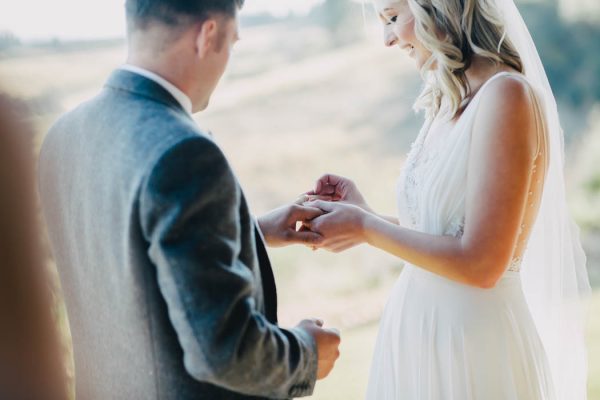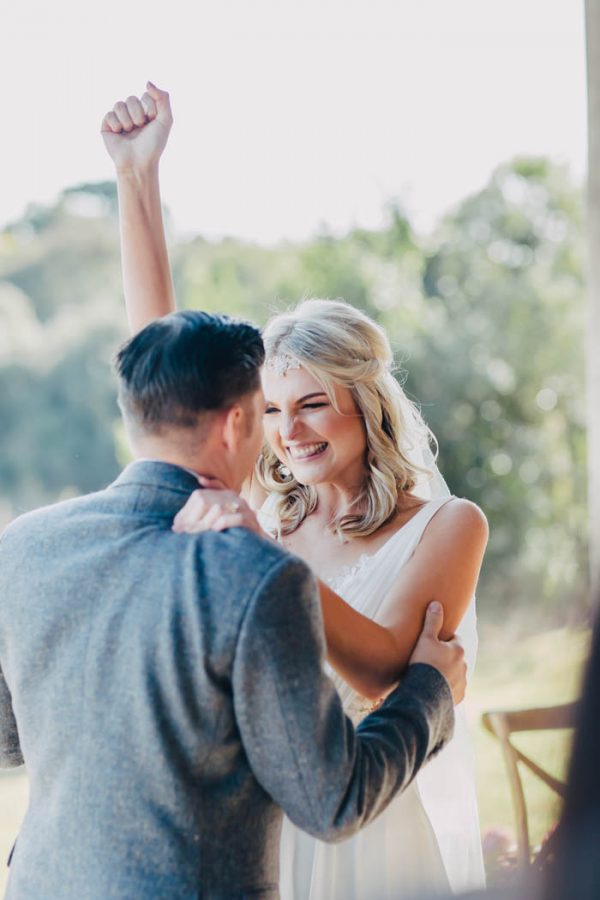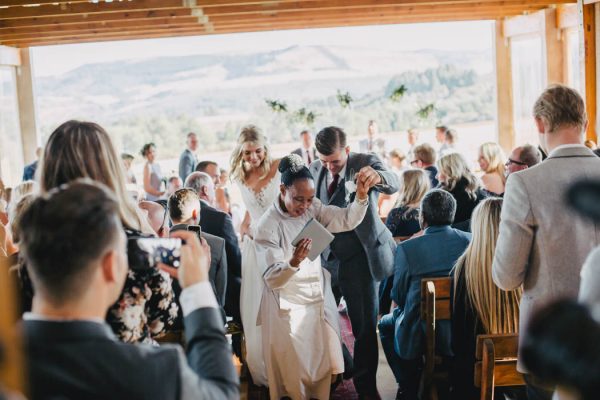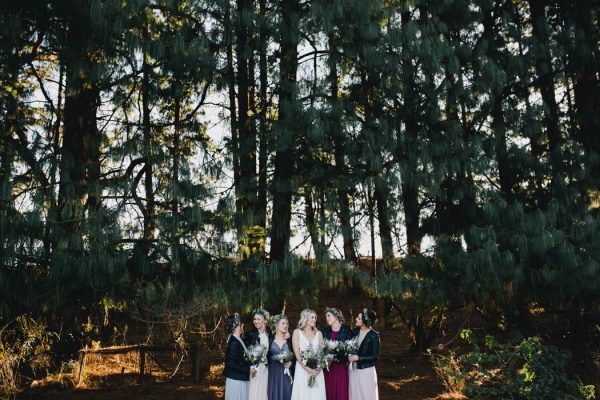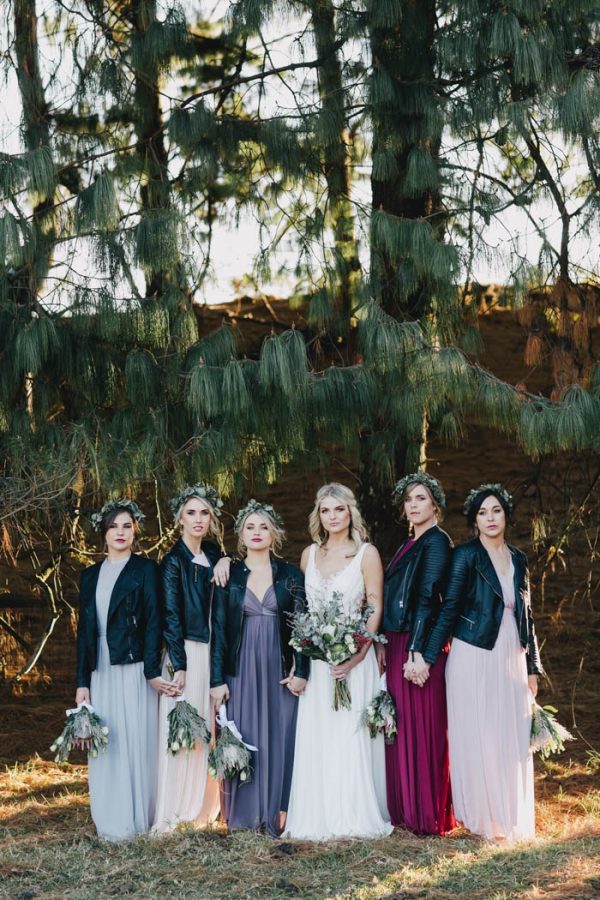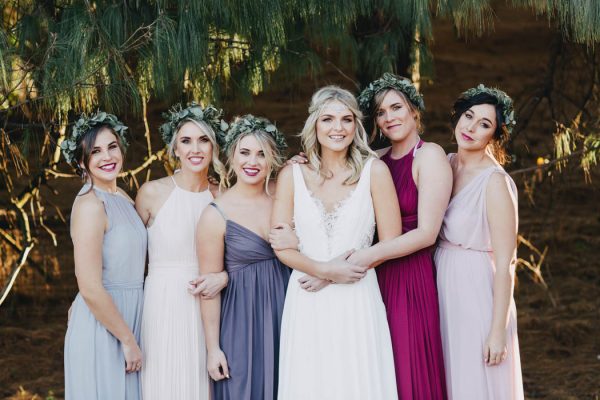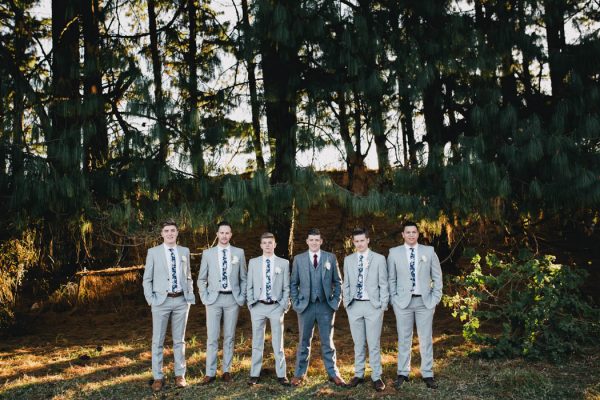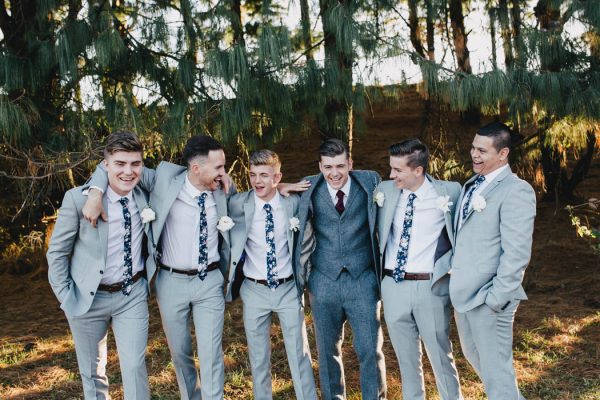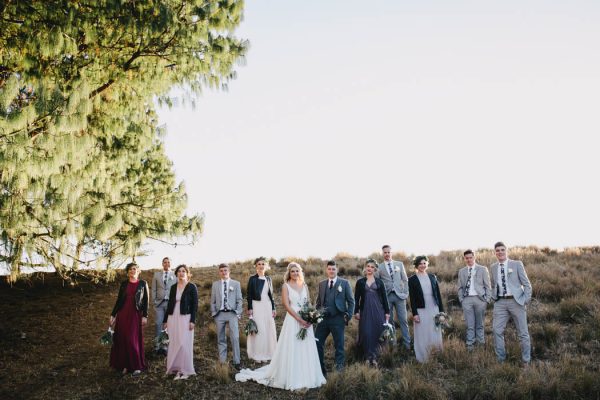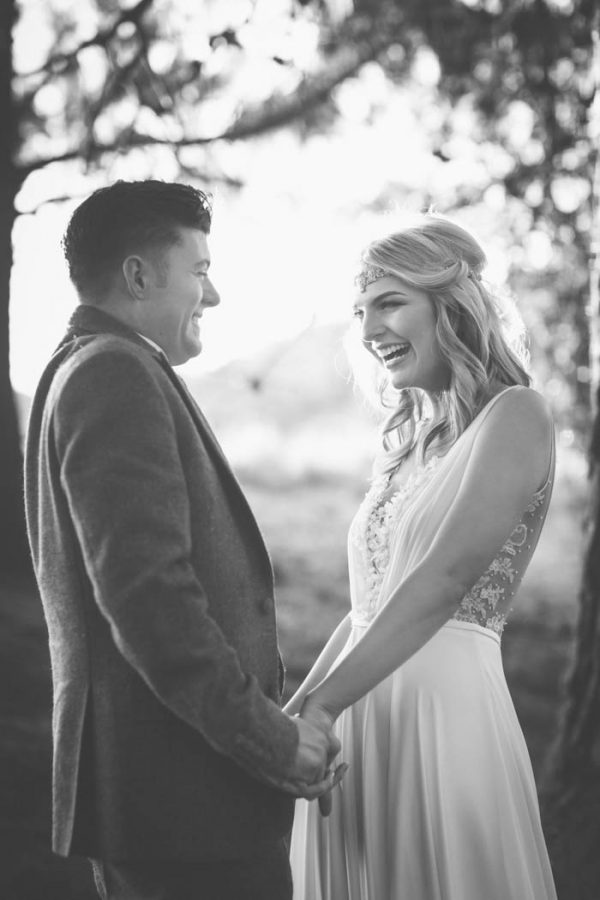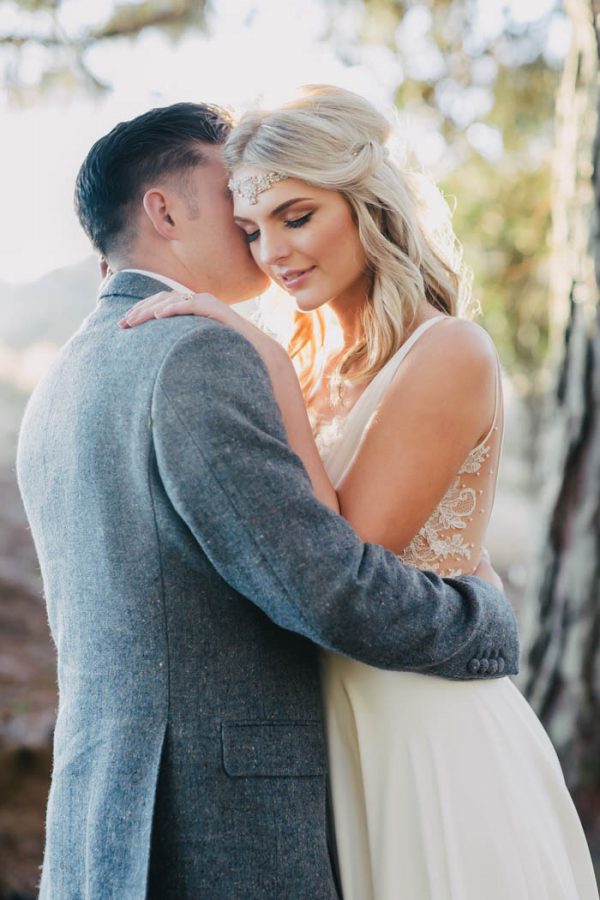 Remember that the day is about love. It's not about how amazing the food is or what glass goes best with which wine. It's about your chapter one with your best friend.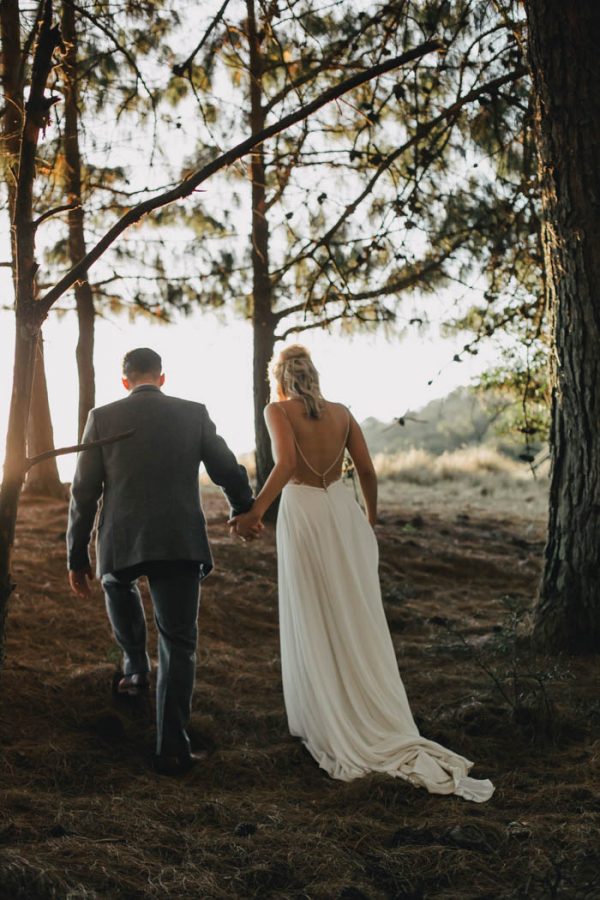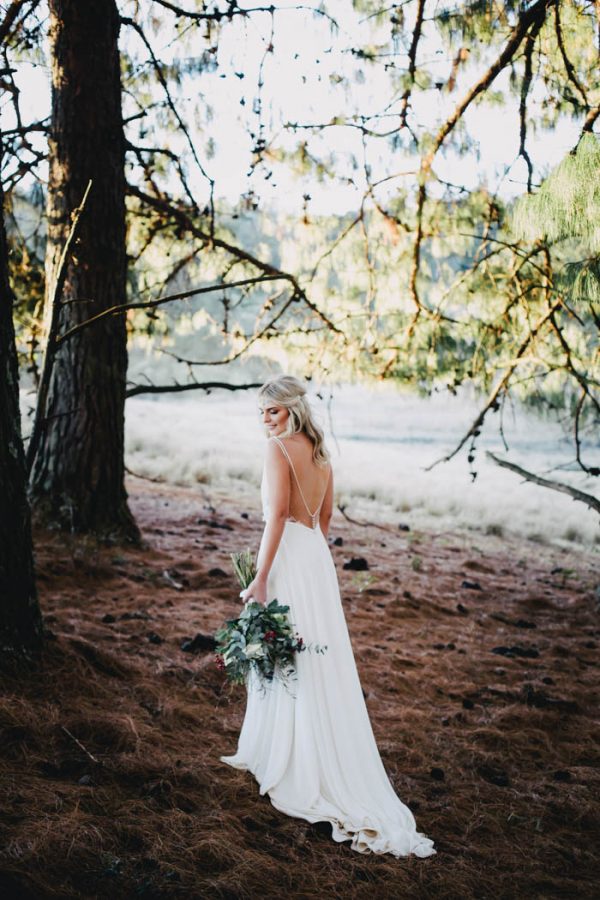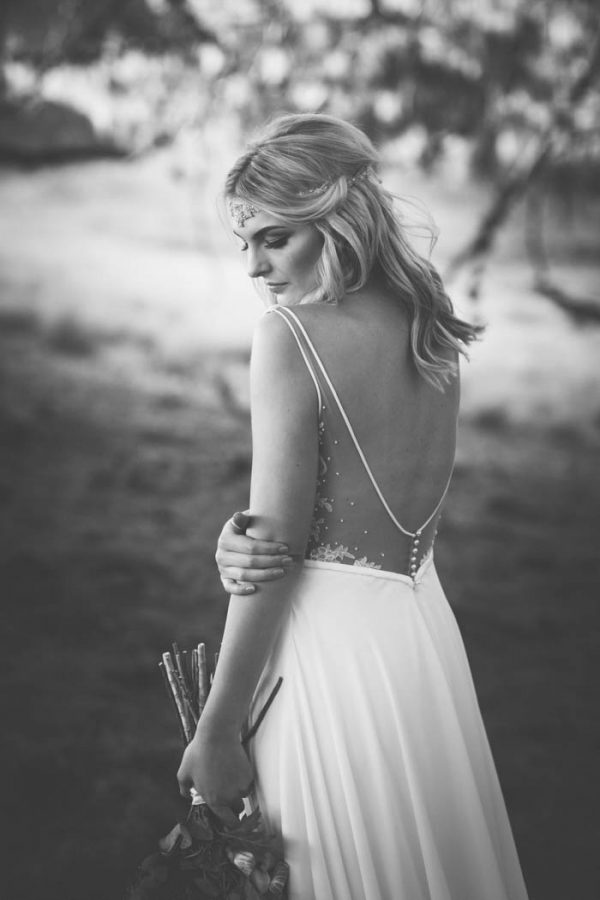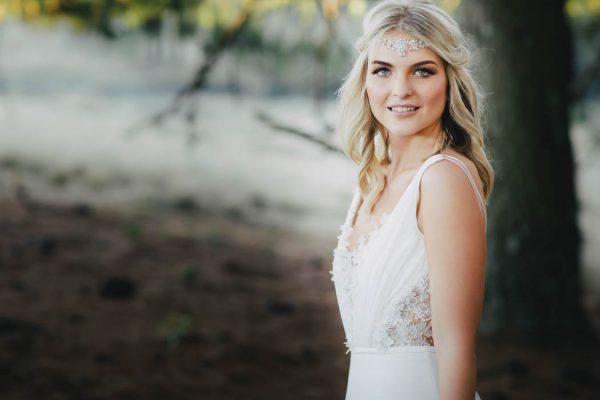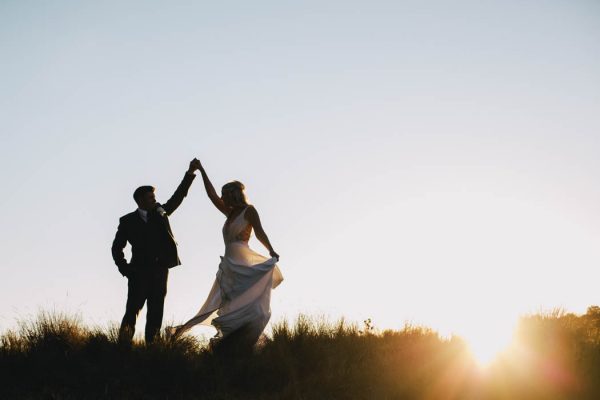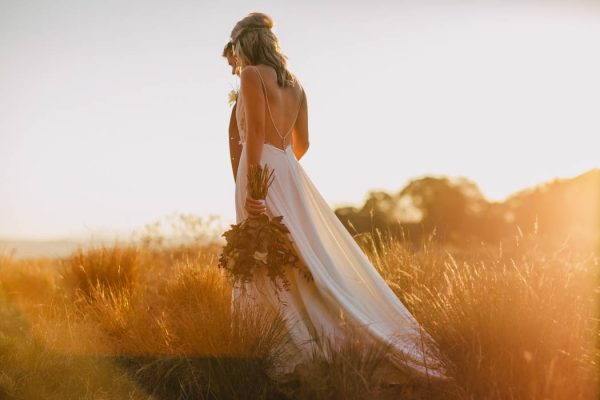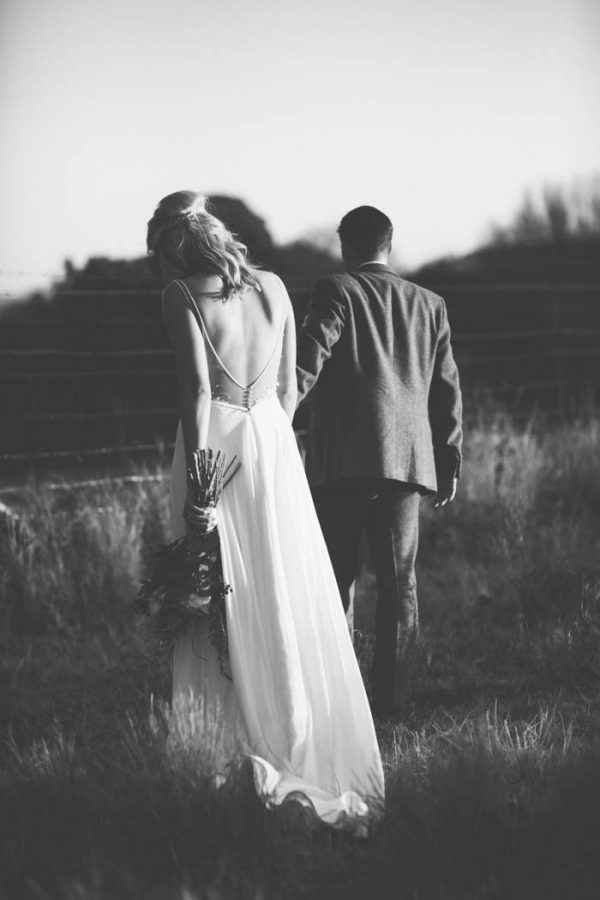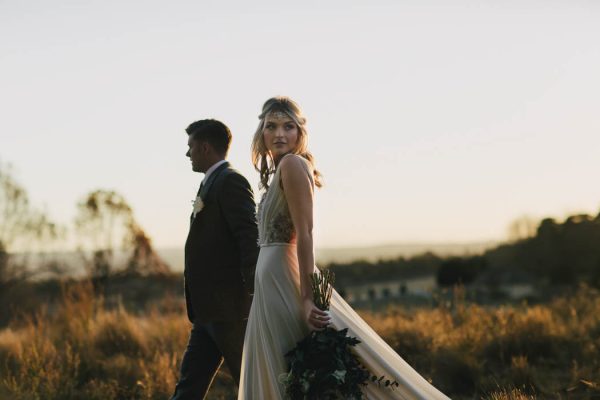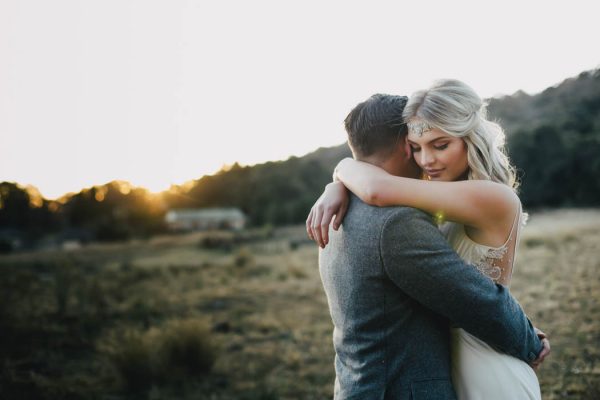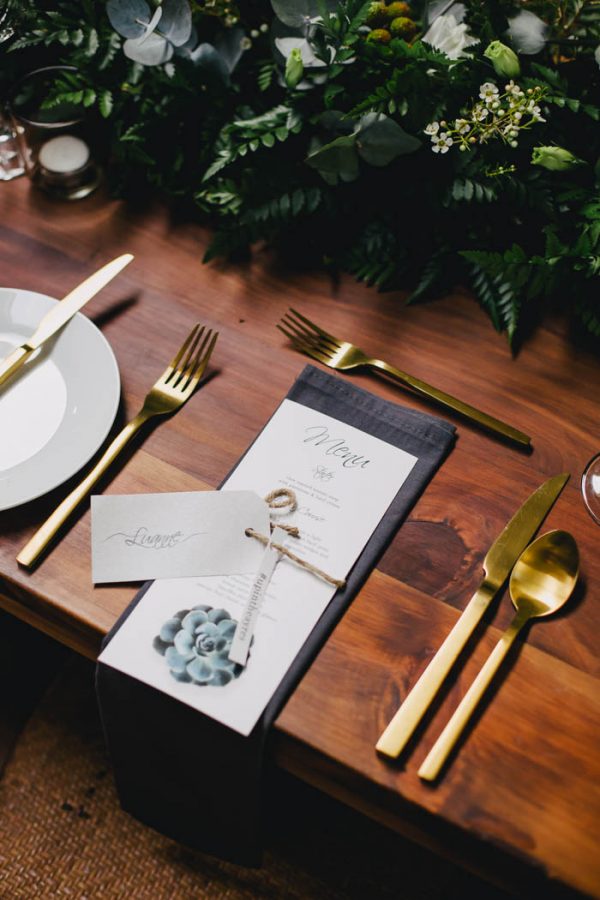 We DIYed all our song sheets and menus…that took forever! It was simple printing, cutting and putting together. Along with a lot of wine, friends help, and an oh-so-typical "I'm so over doing this" comment.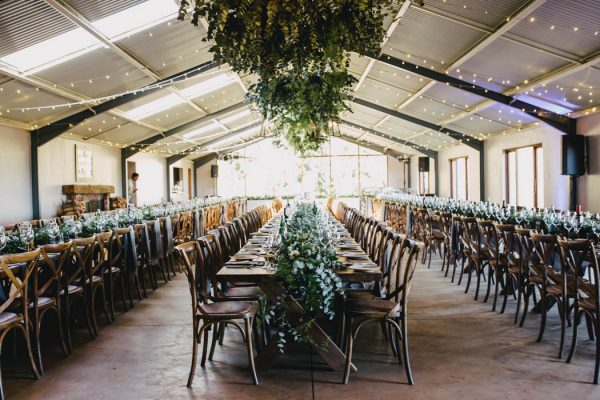 It was winter and quite dry so we wanted a lot of greenery, and A LOT of greenery is what we had. Along with a few neutral colours and touches of gold. And your odd pop of berry.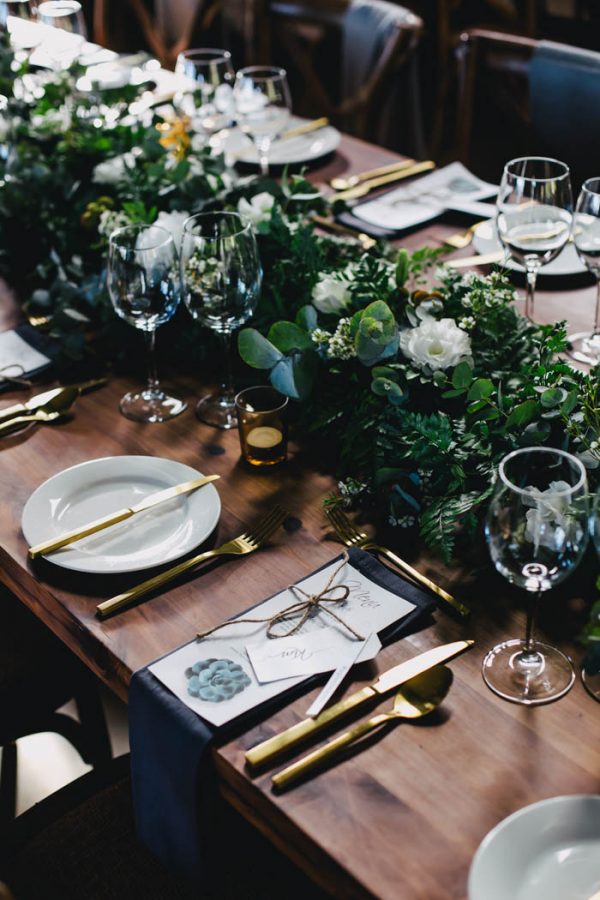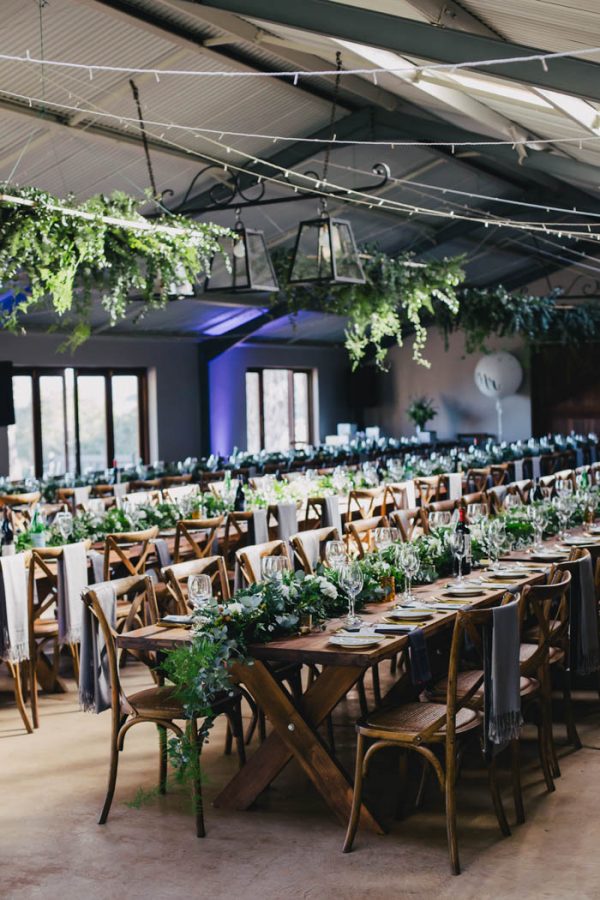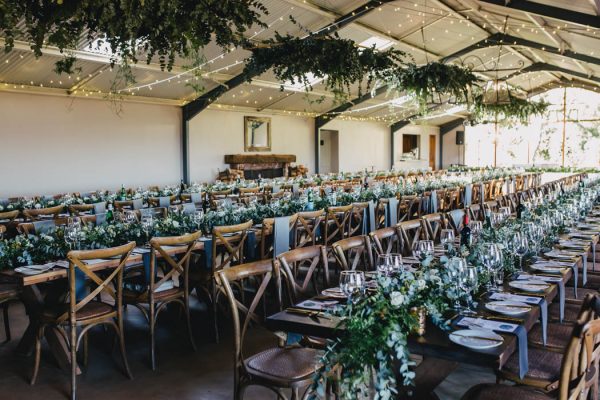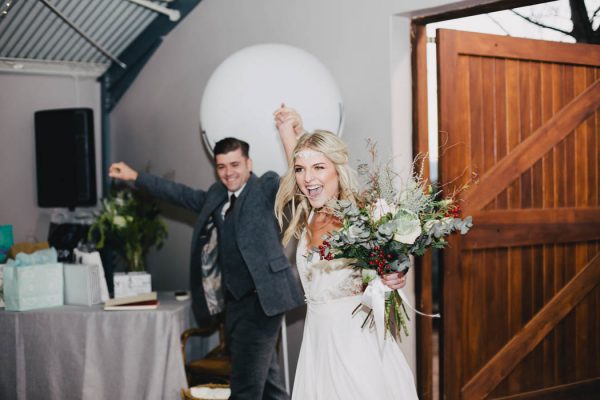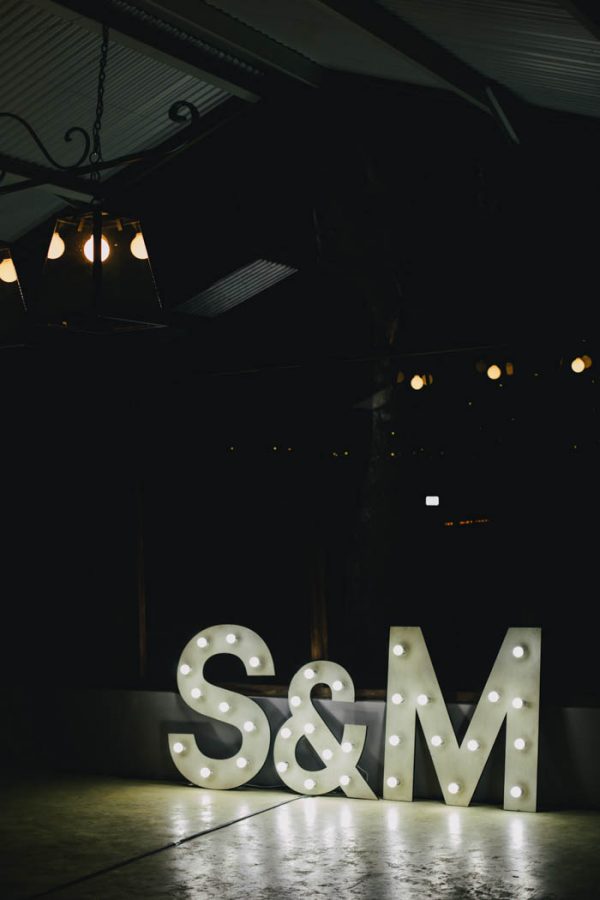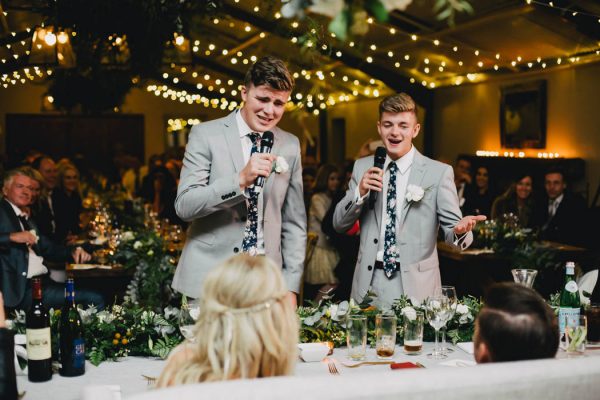 WE HAD OPERA SINGERS!!! WHAT!! It was firstly the most confusing part of my day when our "meant to be waiters" started singing just after our main course to the funnest part ever – everyone was up and dancing to "I LOVE YOU BABY."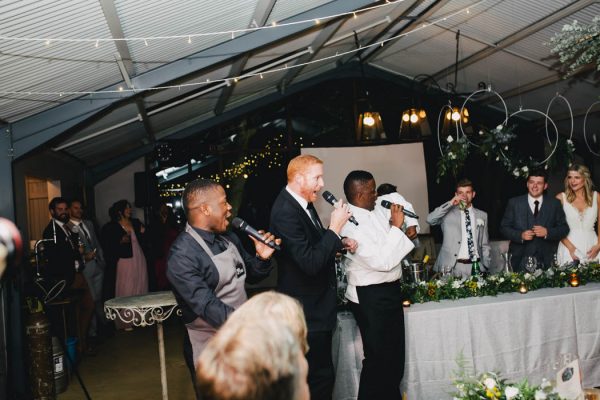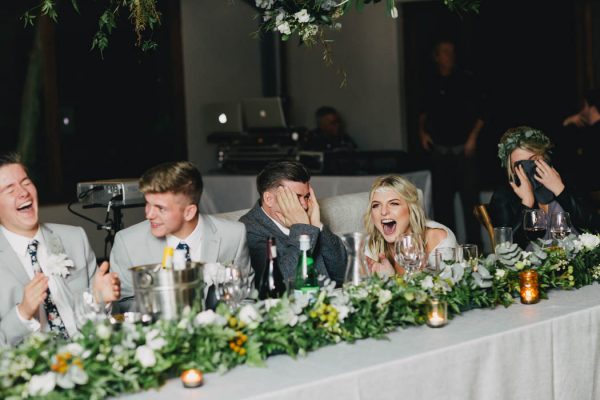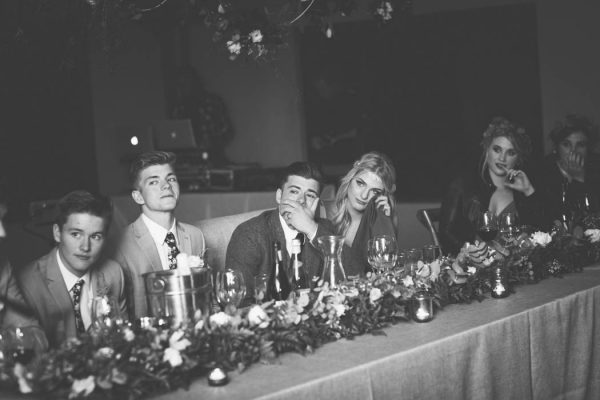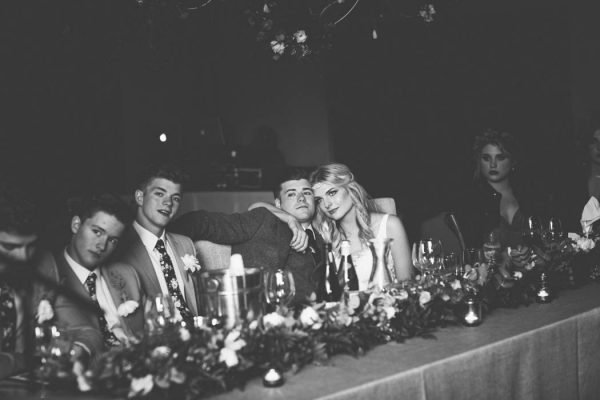 Never before have I been in a room where over 170+ people expressed the exact same emotions of my heart. From the excitement of getting ready, to the proud moment when my dad saw me in my dress for the first time, to the absolute awe of walking down the aisle with the first man who I ever loved by my side to the last man I'll ever love.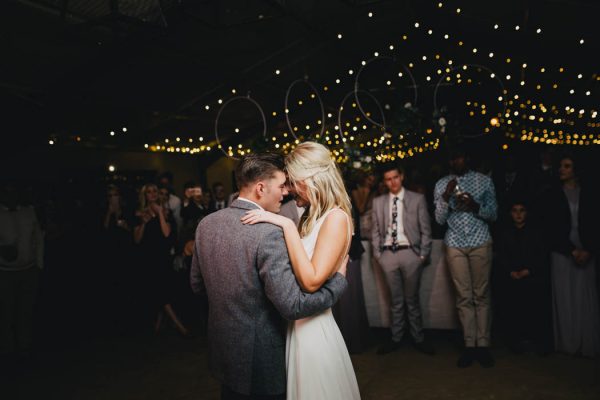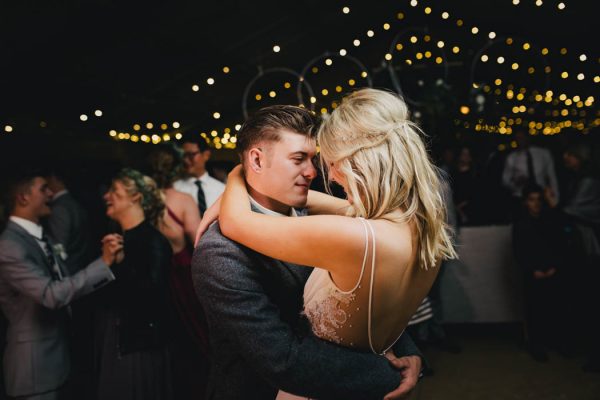 Congratulations to MiKayla and Sam, with a special thanks to Vanilla Photography for sharing their wedding with us! Looking for more farm wedding inspiration? You've got to see this Black Tie Farm Wedding in St. Louis, Missouri!