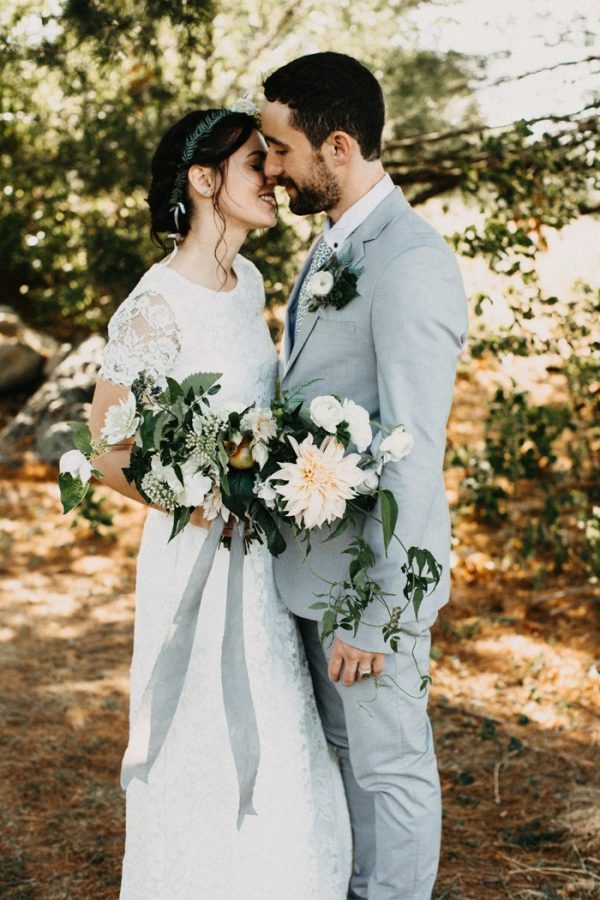 Amy and Joseph's fun and relaxed outdoor wedding on Wright-Locke farm kept the day focused on love, friends and family. The couple's art school background enabled them to use their own skills and the help of talented friends to create customized details and curate the perfect day, such as the handmade save-the-date banners and Tuesday Bassen sweetheart patches sewn into the bride's dress and groom's suit jacket. Floral design by friend of the couple, Luna Moss created a fresh, stylish look with lots of greenery to compliment the outdoor, summer wedding. We love how Ramble Free photography captured the lush countryside and moody forests, without taking away from the fun day.
The Couple:
Amy and Joseph
The Wedding:
Wright-Locke Farm, Winchester, Massachusetts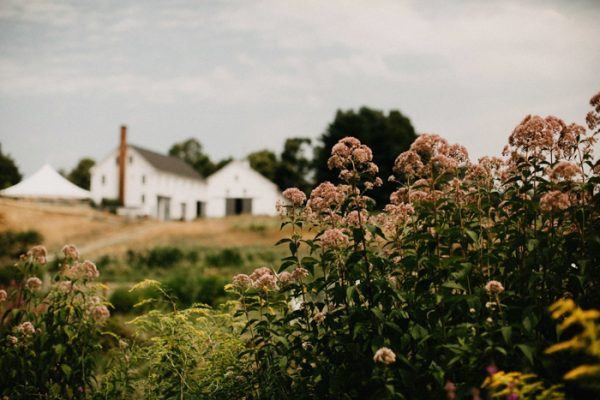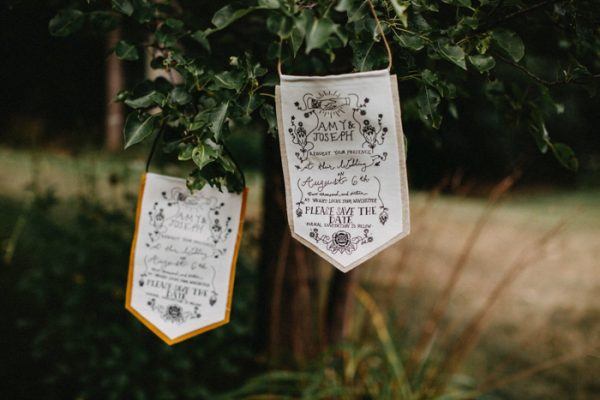 Joe and I met in art school, so we relied a lot of our own skills and the help of our very talented friends. We made custom banners for our save the dates, the imagery from which our graphic designer friend turned into invitations. Joe painted our ring box with flowers and our initials.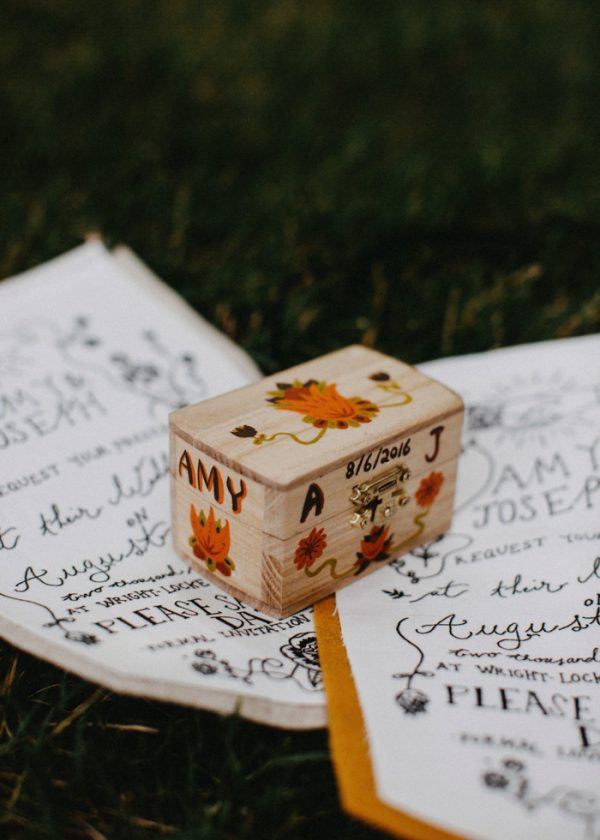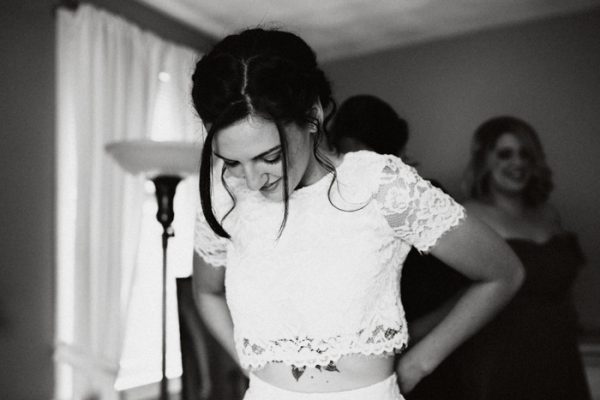 I really wanted to feel like myself and to be able to move and dance. I decided on a crop top wedding dress from Reformation that I had secretly decided I would get married in way before I was even engaged. My maid of honor was also in Reformation, her dress was the most beautiful deep green with a plunging neckline. My other bridesmaids wore charcoal dresses that were flowy and flattering on all of them.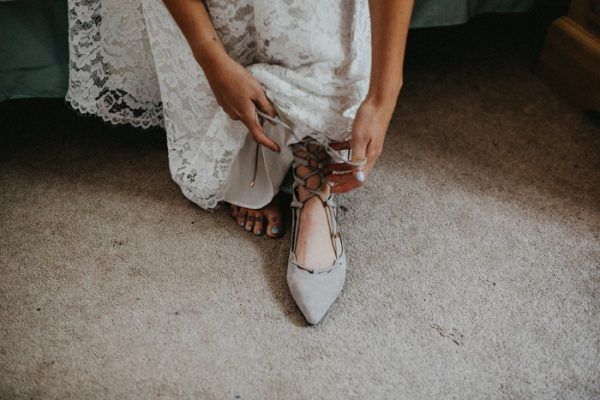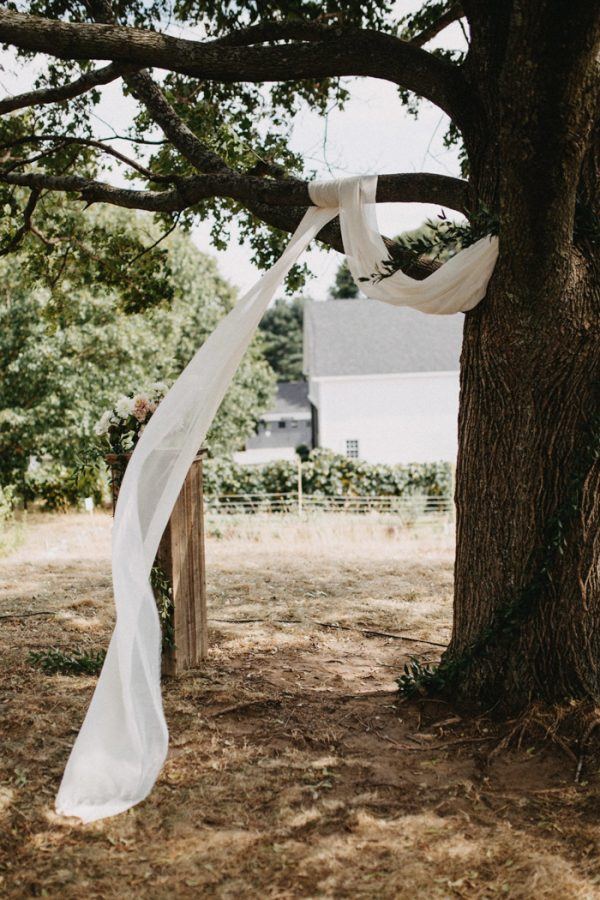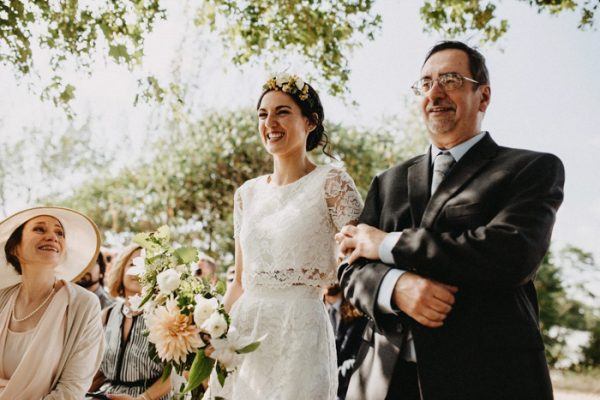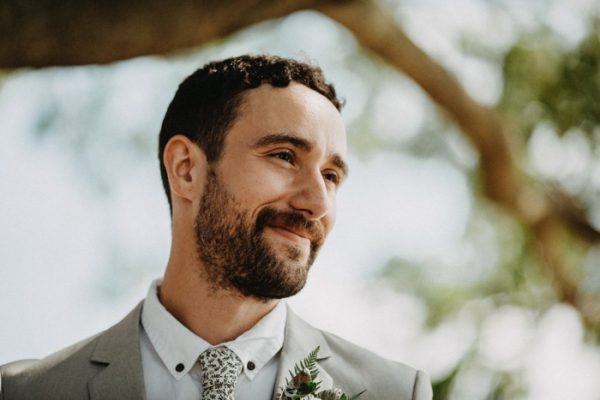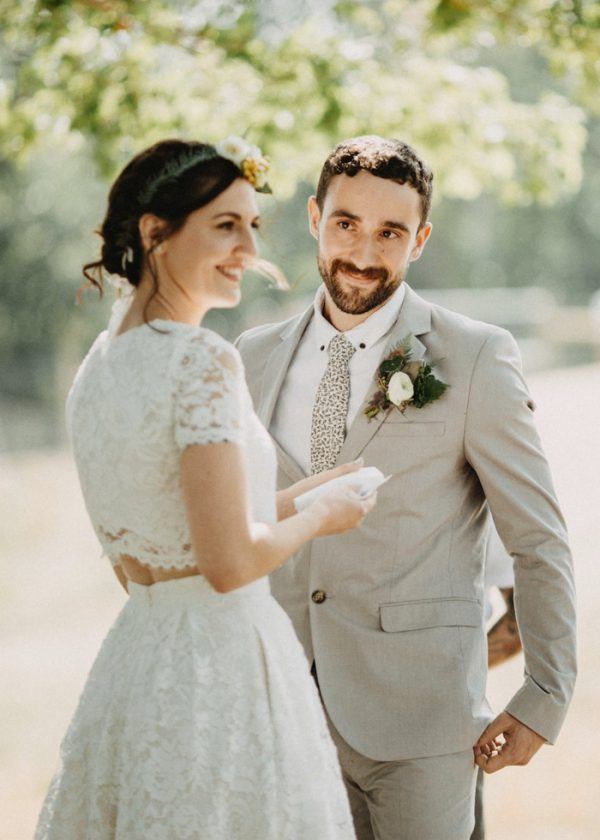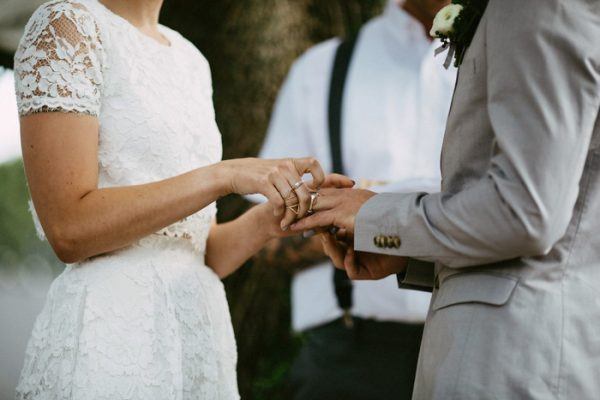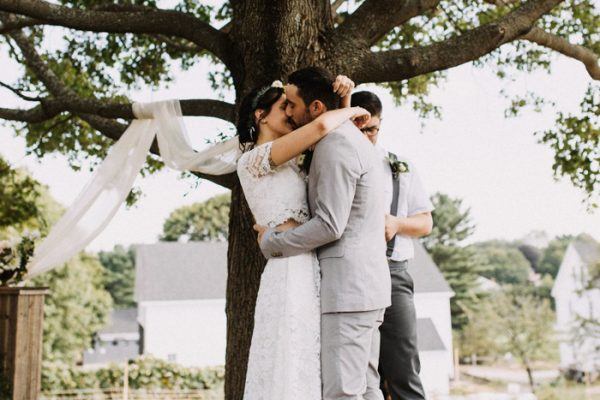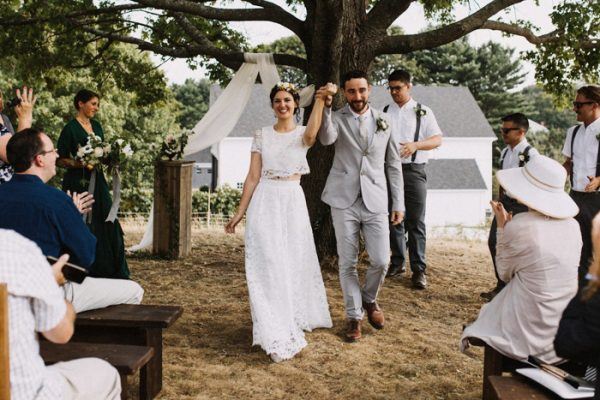 I work at a center for children with autism, so I had invited a very special guest to my wedding, one of my students and her Mom. I have been working with this family for a very long time and so they are more like good friends and family at this point. I wasn't sure if they were going to make it, and I was worried that the day would be too overwhelming for her. I even waited to start the ceremony because I knew that they hadn't arrived yet. After a few minutes though, I knew we had to begin either way. After the ceremony, we recessed around some trees to go take pictures and as I rounded the corner, they were there waiting (and cheering). I started to ugly-cry because I was so happy that they could be there for my special day and I knew it was a big deal that they made it.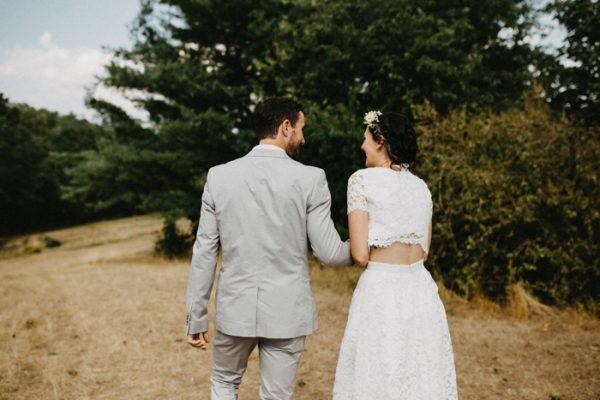 Our wedding colors were gray (ranging from light gray to charcoal) and green. I chose them because gray is a versatile color and I wanted to use different saturations of it in our attire and decor, and green because it was an outdoor summer wedding and I wanted lots of greenery.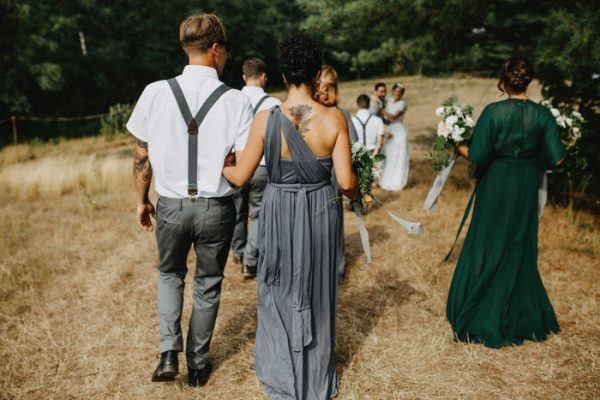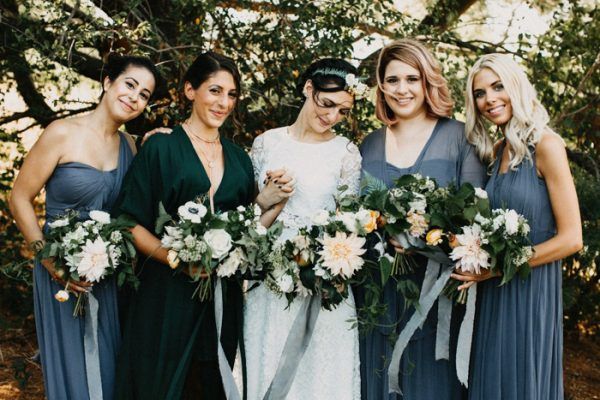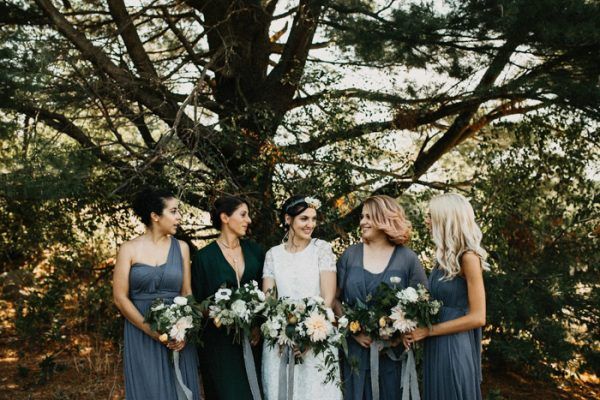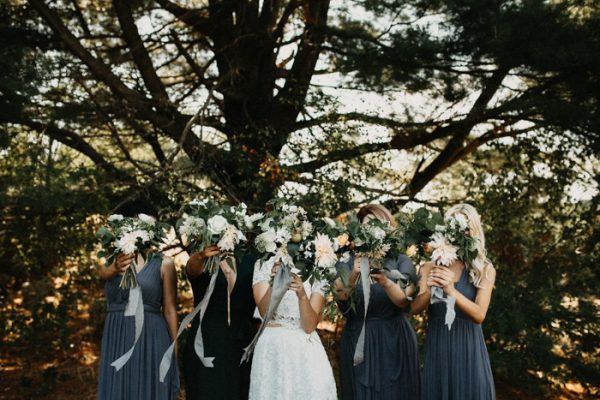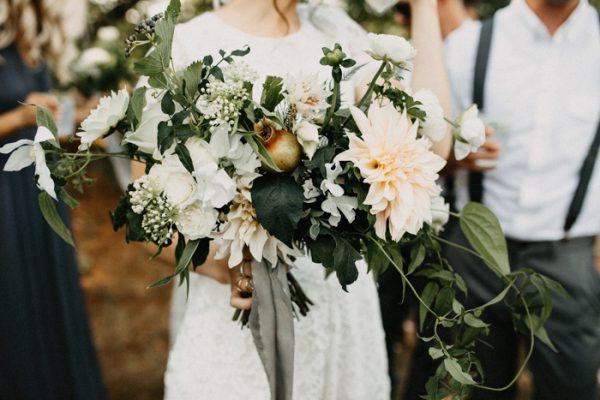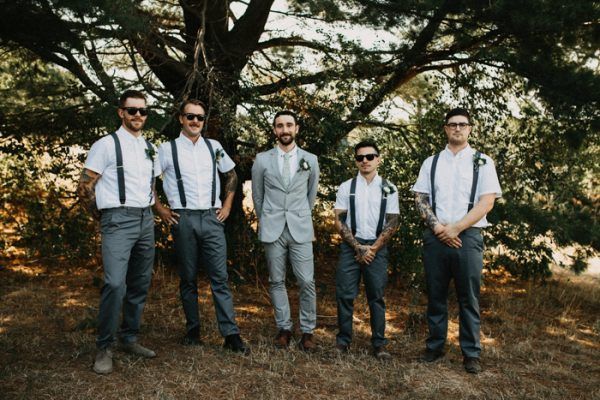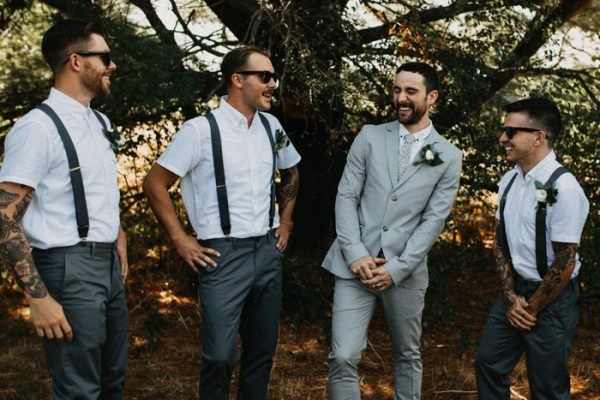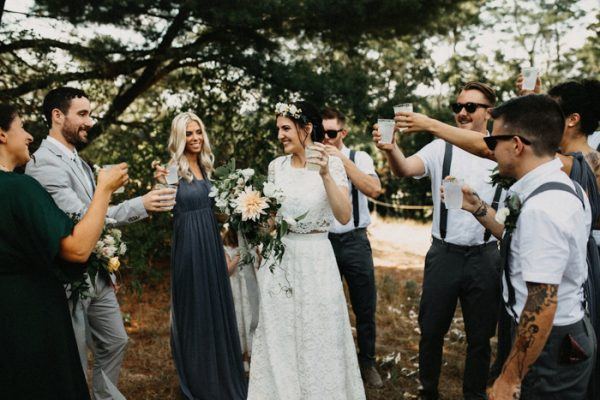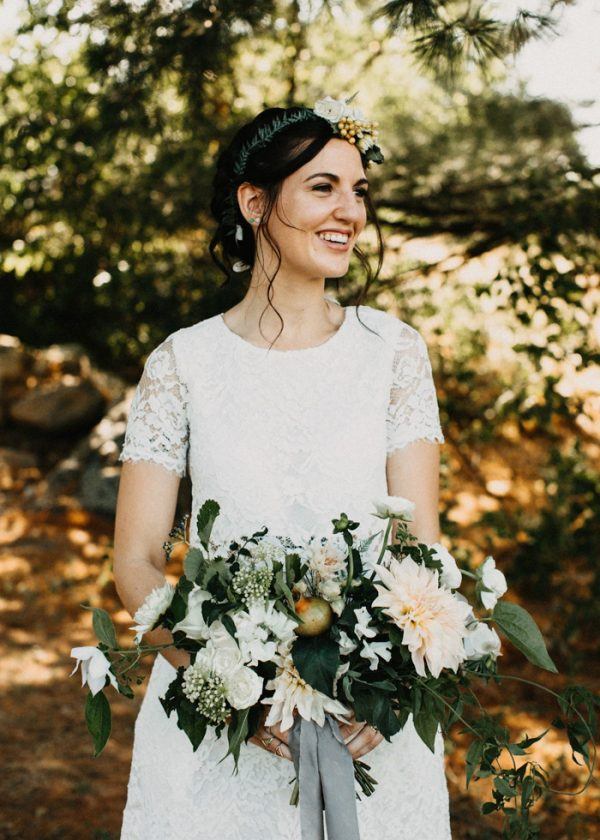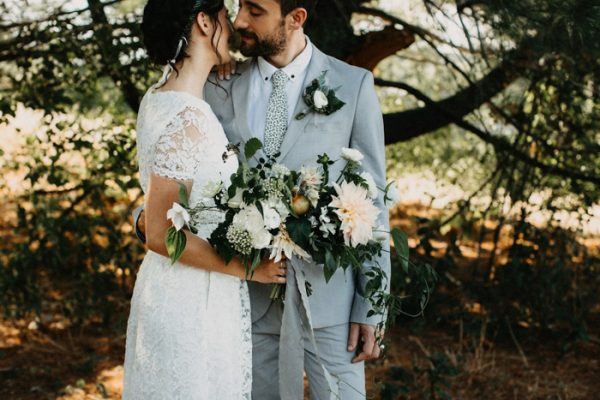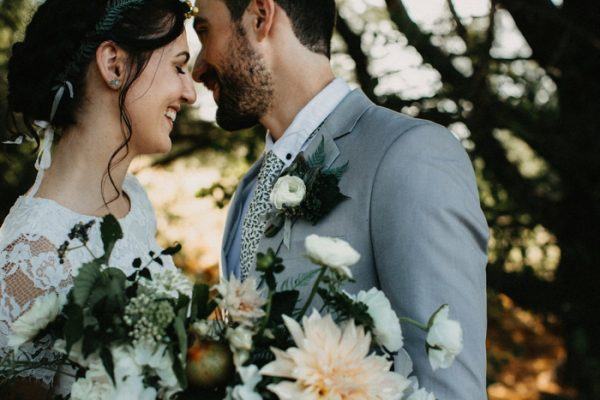 The wedding was a labor of love for all of us. My favorite personal detail was a set of Tuesday Bassen sweetheart patches (mine sewn into my dress, and Joe's sewn into his suit jacket) with custom chain stitching.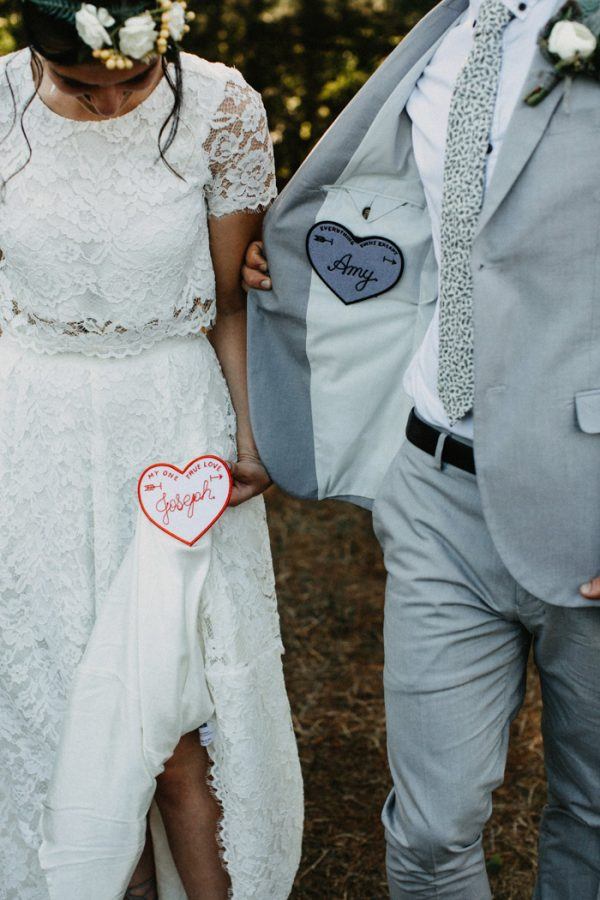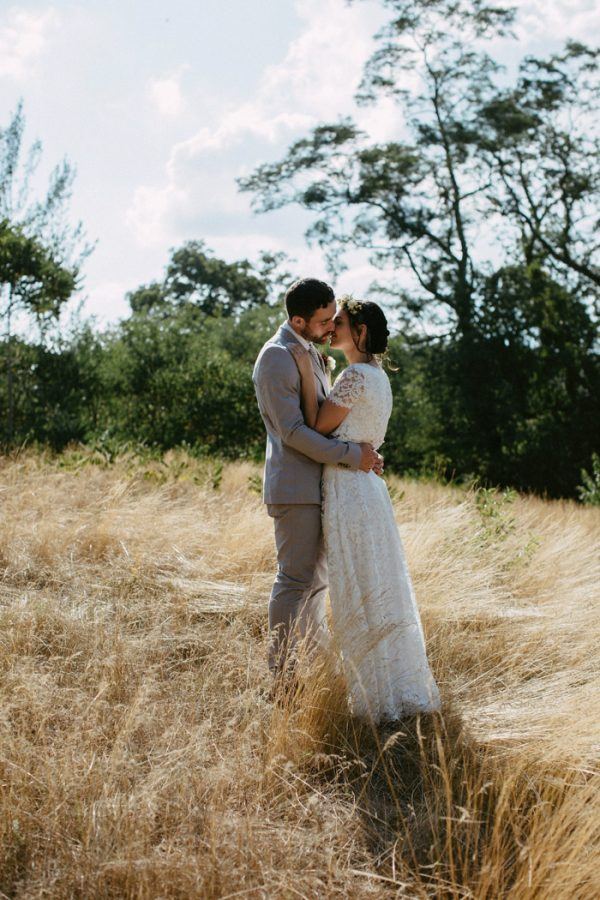 My favorite picture is the first picture that she sent me a few days after the wedding. It is a picture of us embracing in some tall, dead grass. I looked at it and said "that's us?!" because I couldn't believe that I was in such a beautiful picture.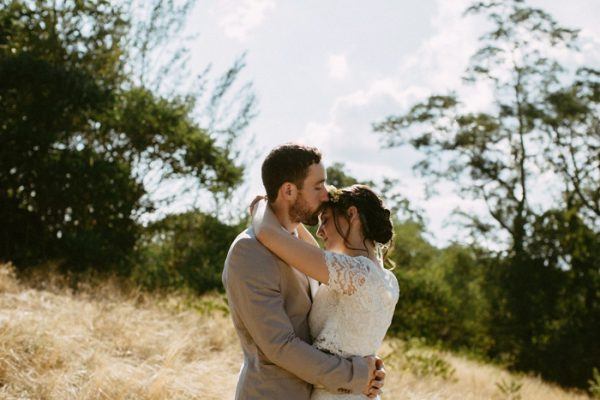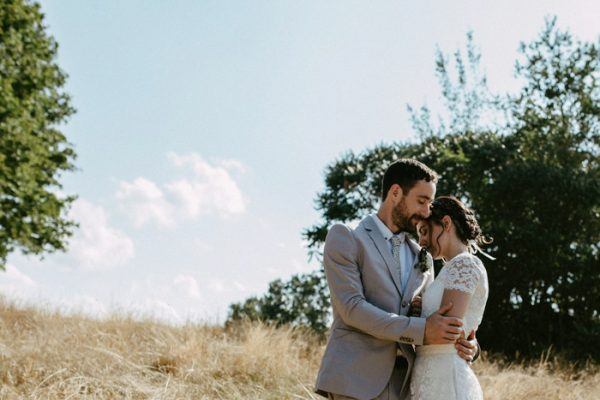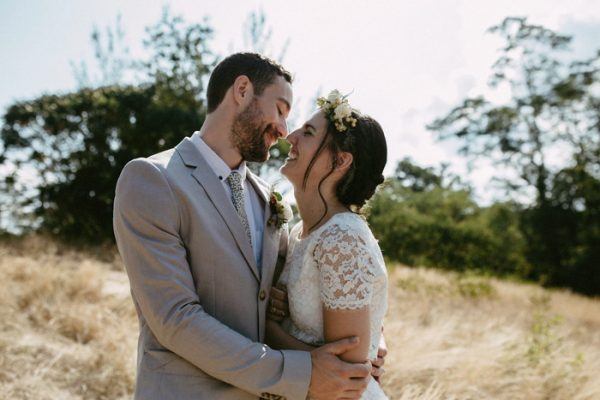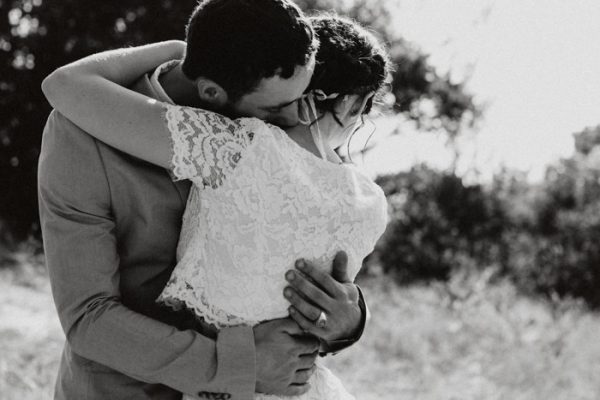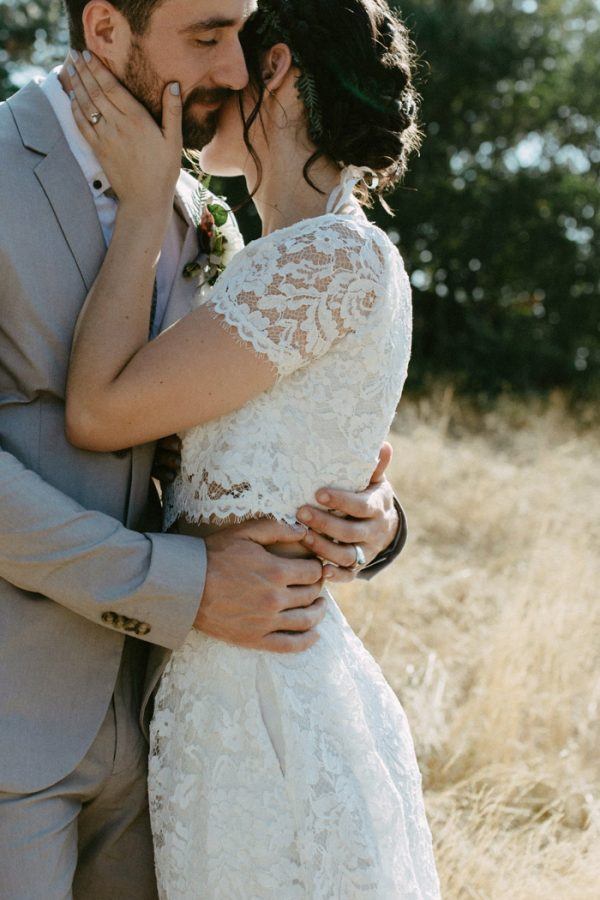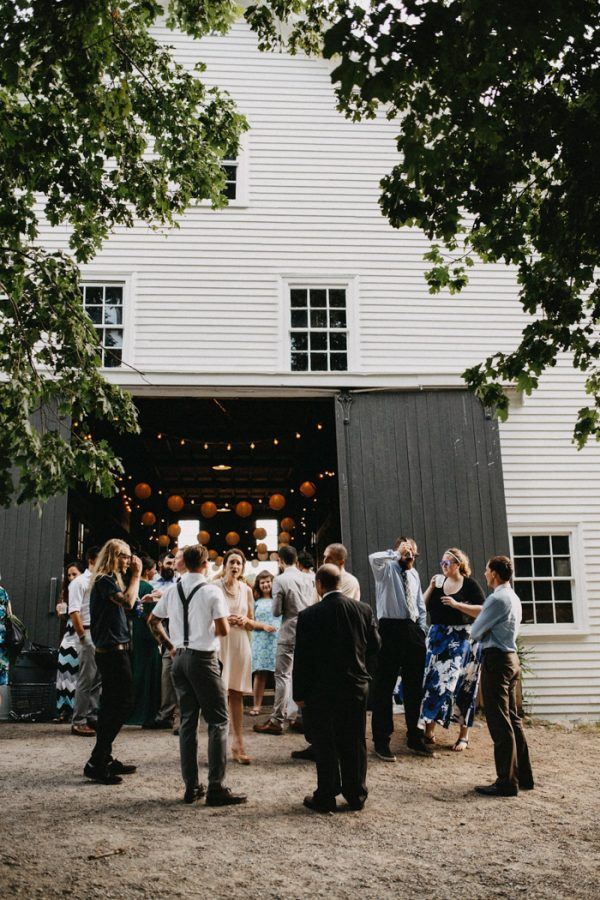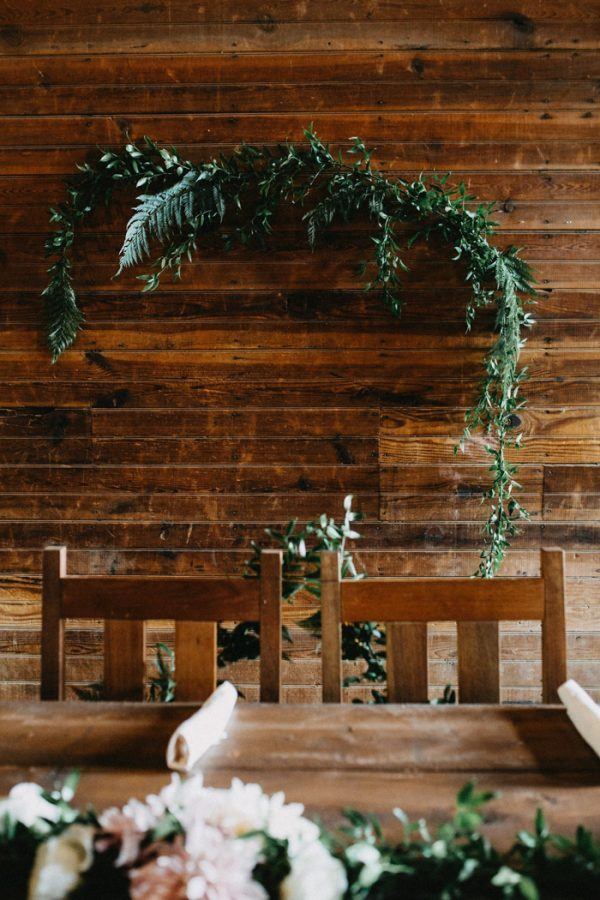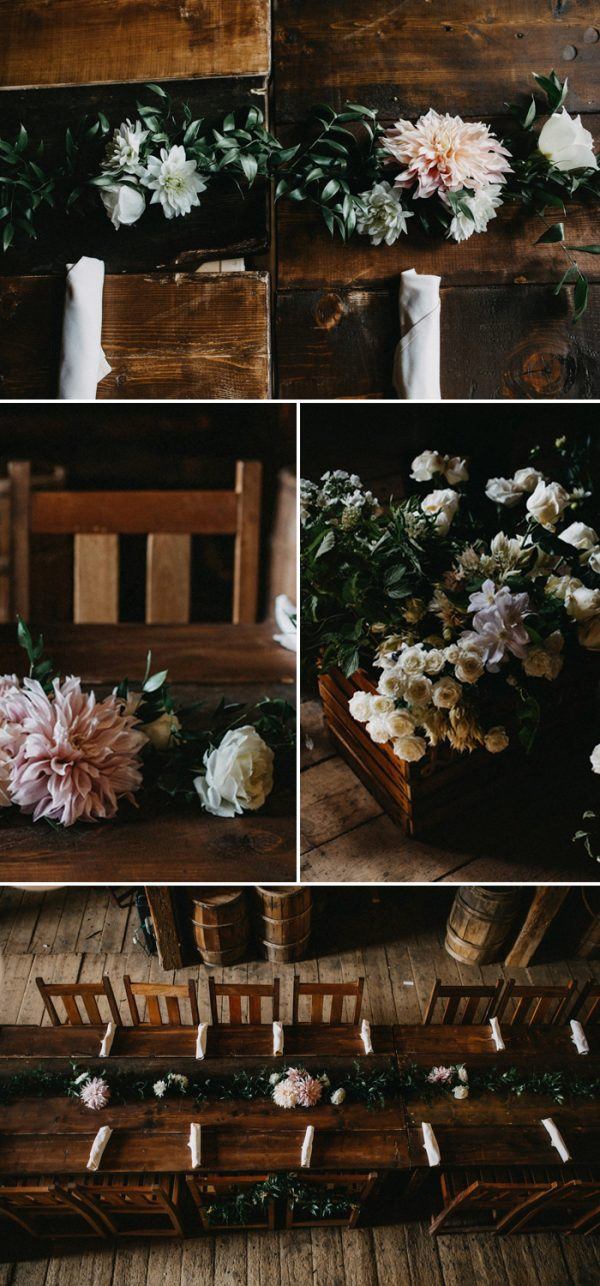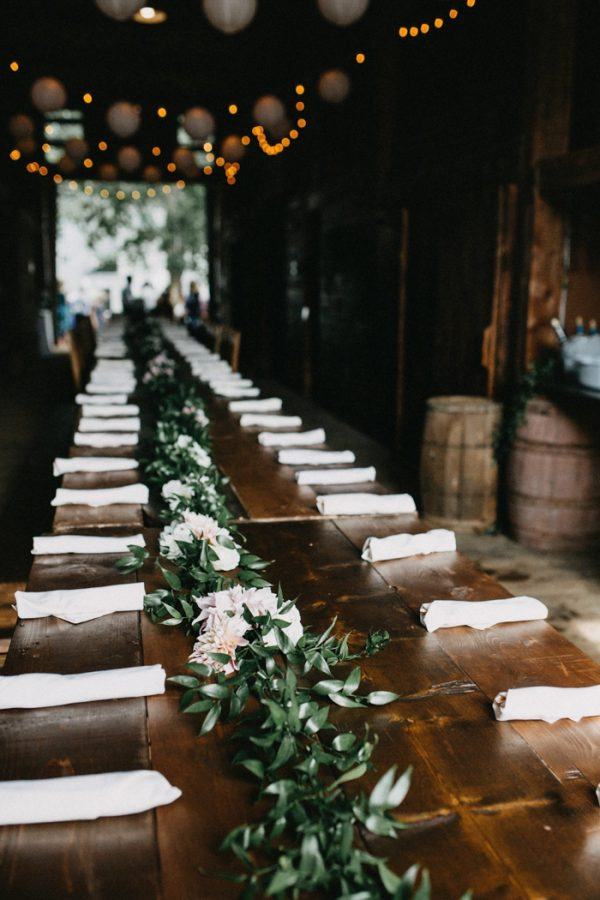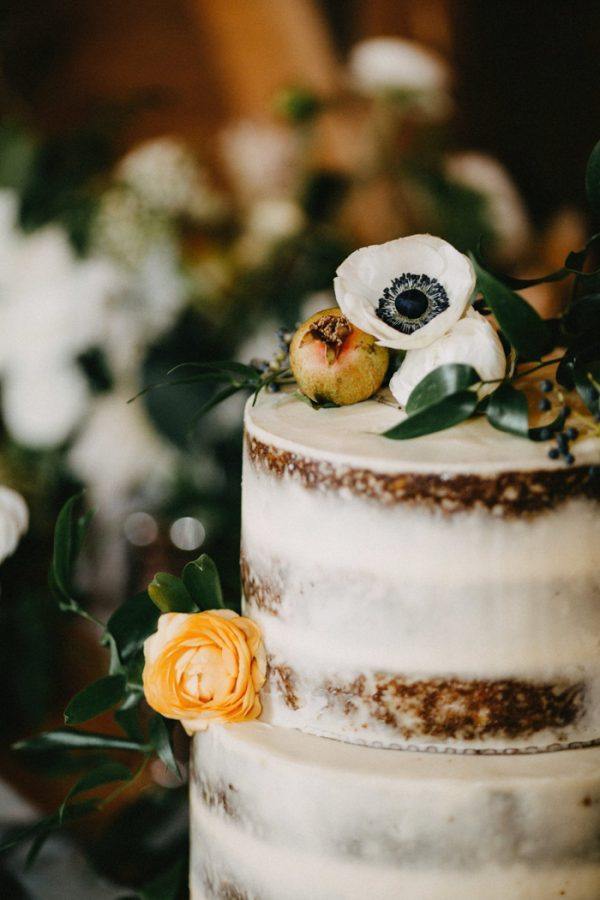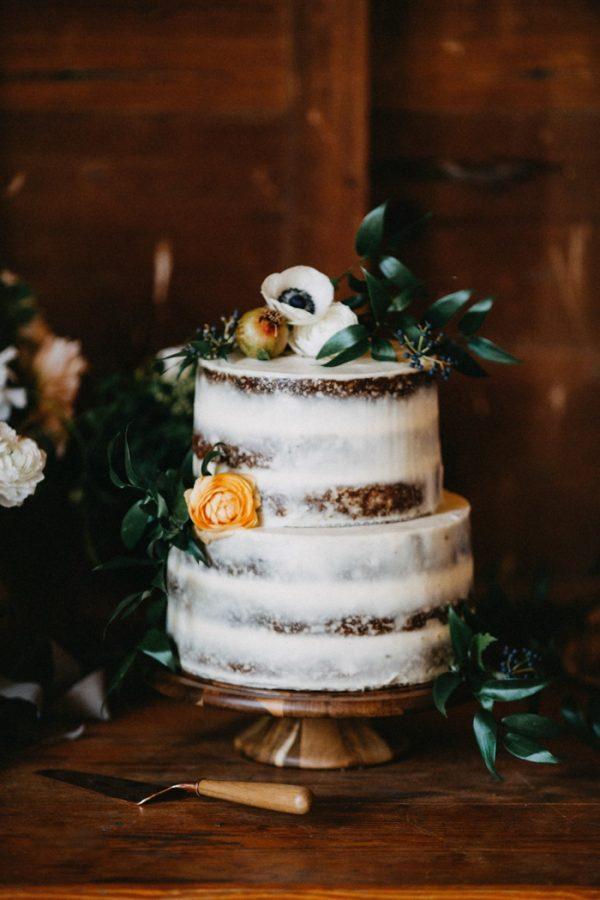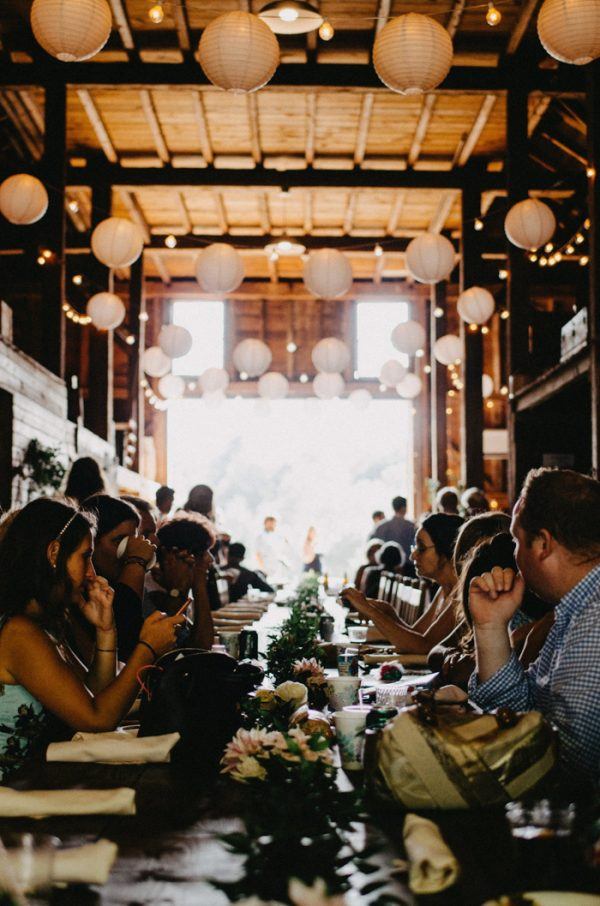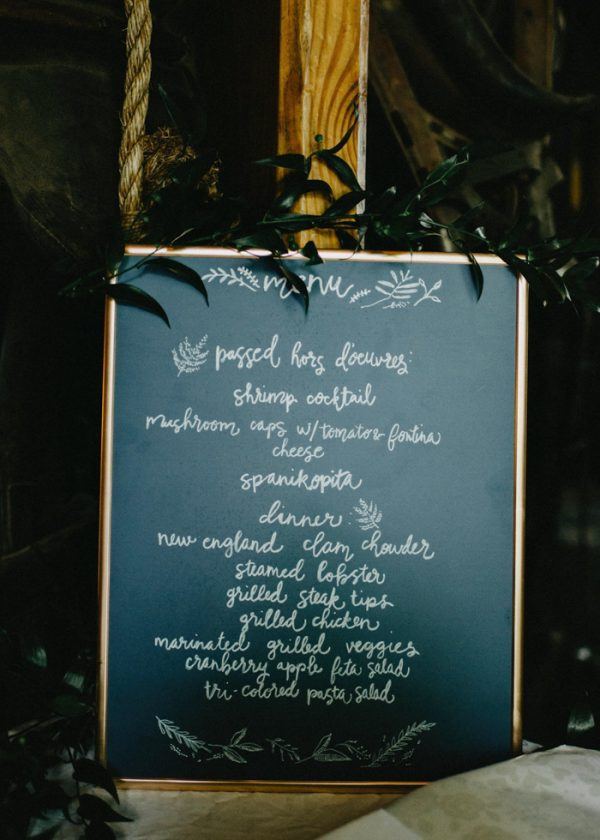 Our wedding food was SO GOOD. We were catered by Ipswich Clambake Company. The passed hors d'oeuvres were: shrimp cocktail, mushroom caps with tomato & fontina cheese, and spanikopita. Our dinner was: New England clam chowder, steamed lobster, grilled steak tips, grilled chicken, marinated grilled veggies, cranberry apple feta salad, and tri-colored pasta salad. There was so much food that the next day, we were able to make huge, heaping lobster rolls from the leftover lobster meat.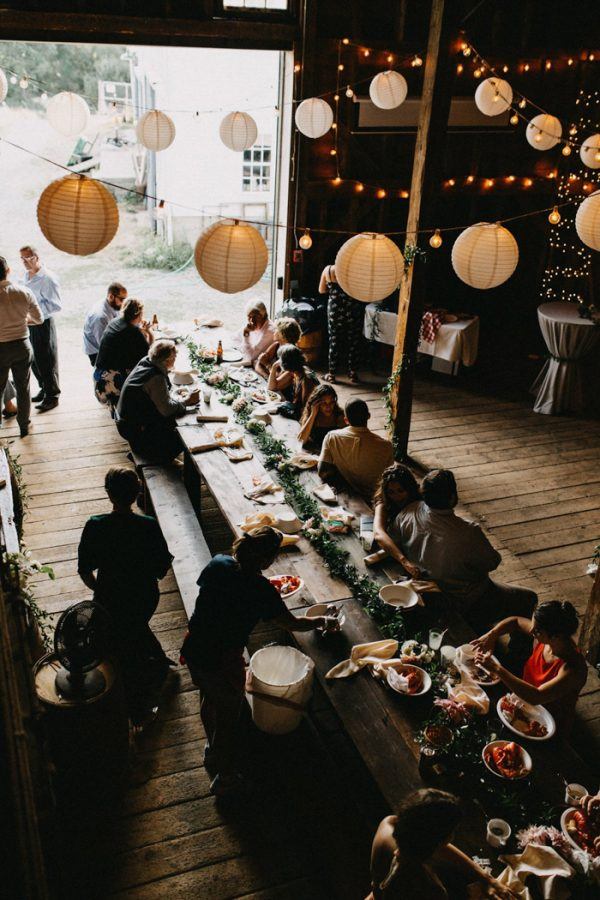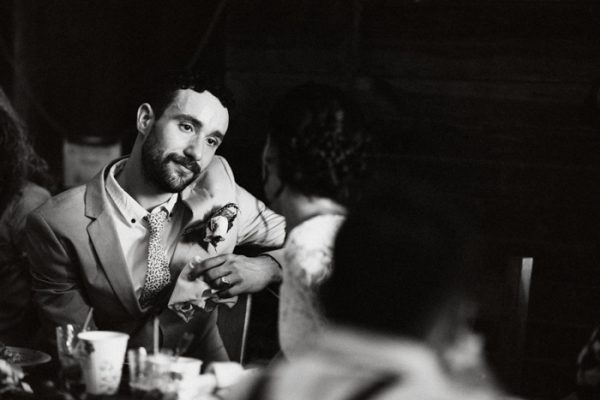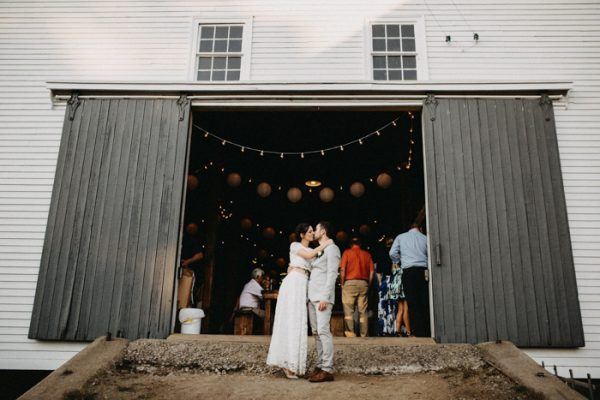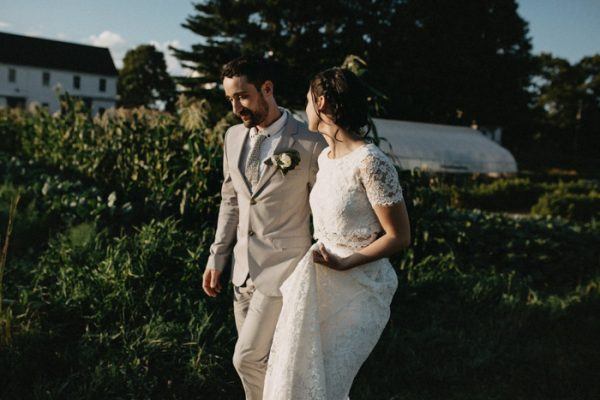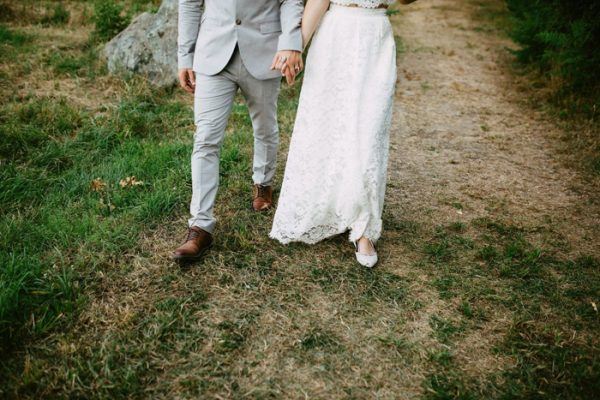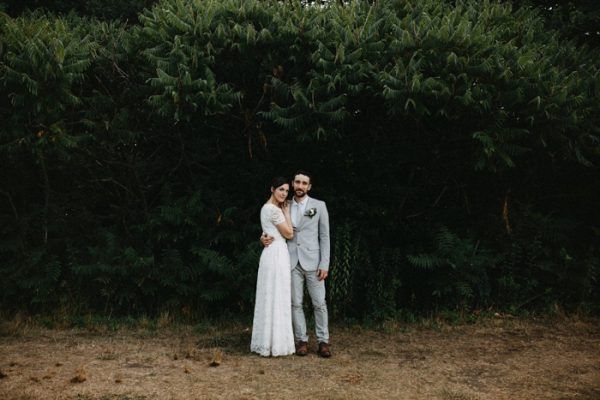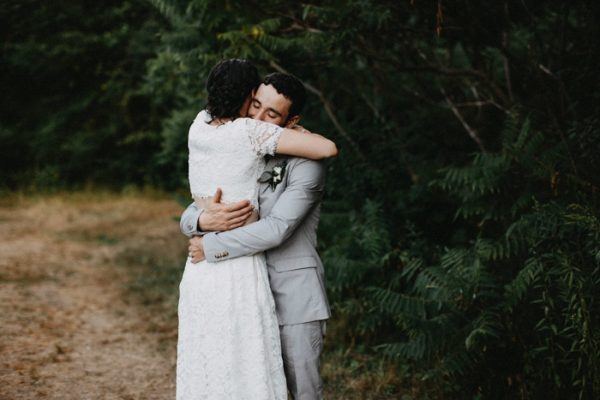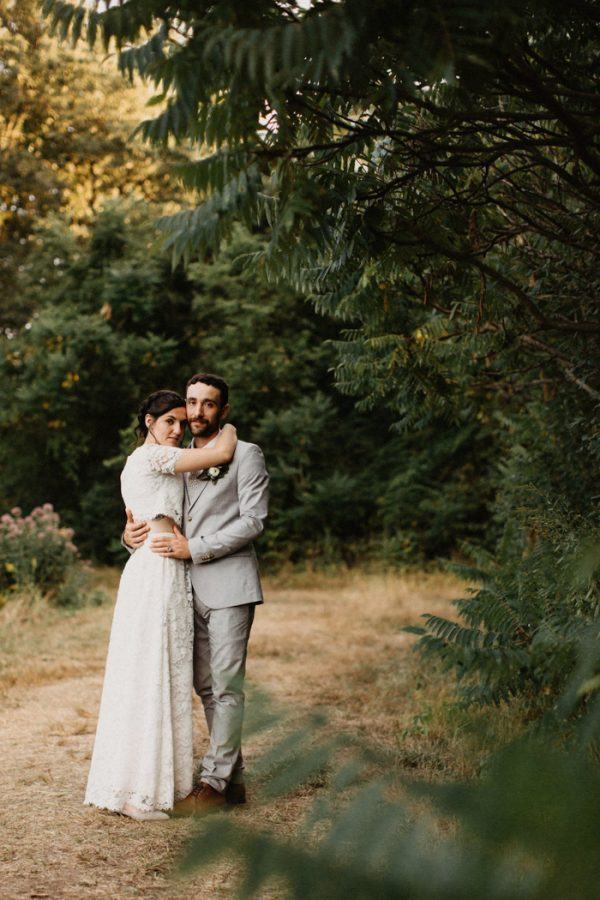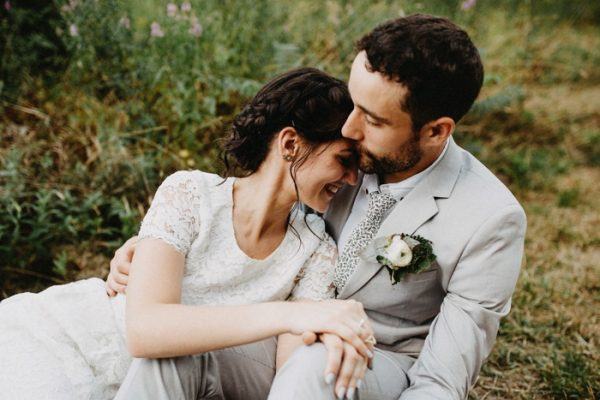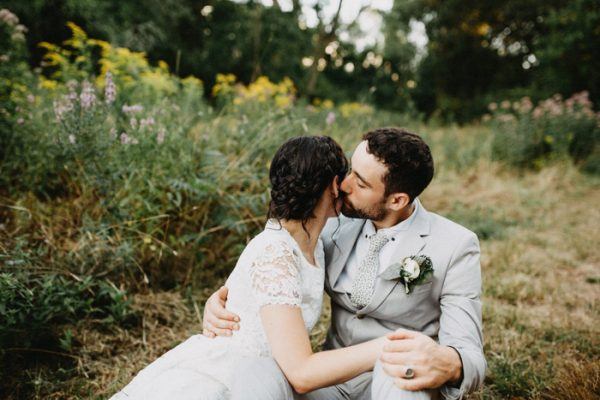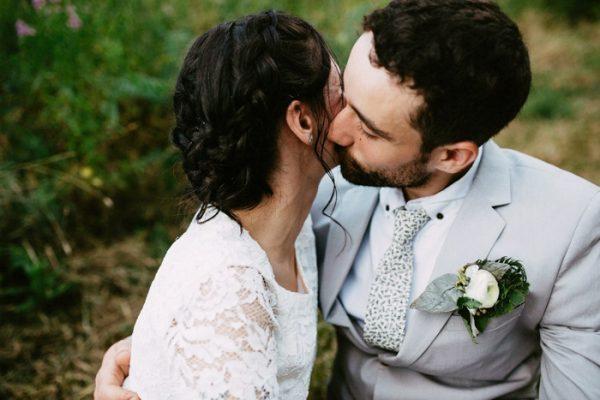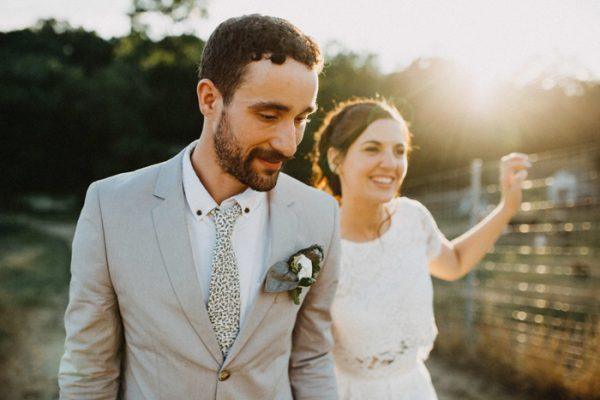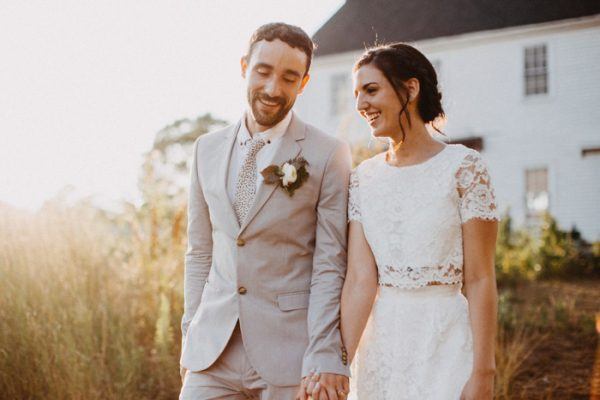 Processional: I'll Believe In Anything- Wolf Parade
Recessional: The Taming of the Hands That Came Back to Life- Sunset Rubdown
First Dance: I'll Be With You- Black Lips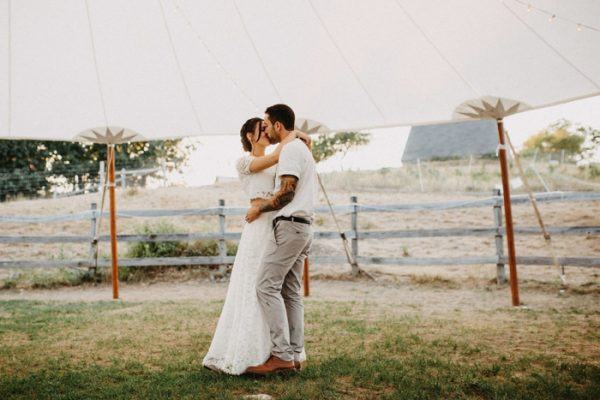 Lots of love to Amy and Joe for sharing their lovely wedding, and a special thanks to Ramble Free photography for capturing the beautiful day. For more green and gray wedding inspiration, check out this sage and gray wedding in Chicago.