Mike Larson has a dream job…not only does he photograph beautiful weddings, but he specializes in weddings held at spectacular private estates and vineyards. Mike particularly loves these historic venues filled with character, history, and rustic elegance. I suspect it might also have to do with that glowing light (it always seems golden in his images)! Tatum and Dane's wedding is the perfect example of a Mike Larson wedding, and I'm thrilled to share it with you today!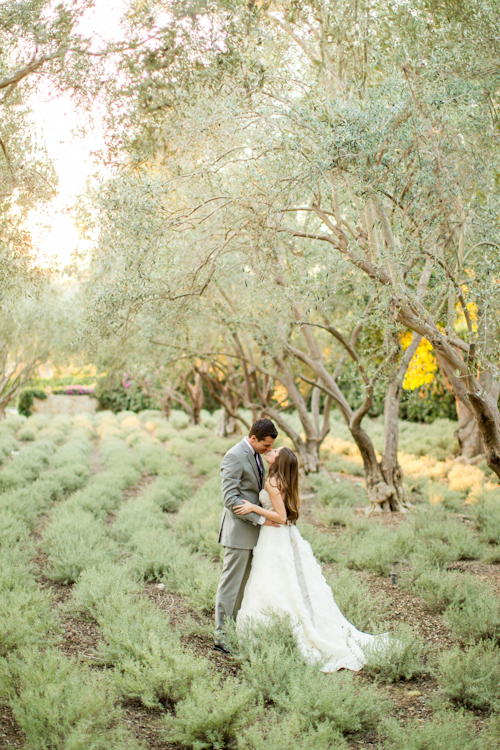 The Couple: Tatum & Dane
The Wedding: 10.13.12 – Montecito Country Club – Montecito, CA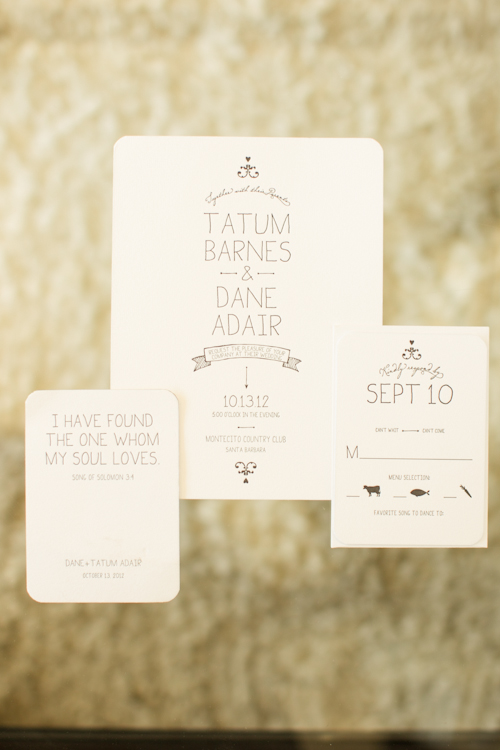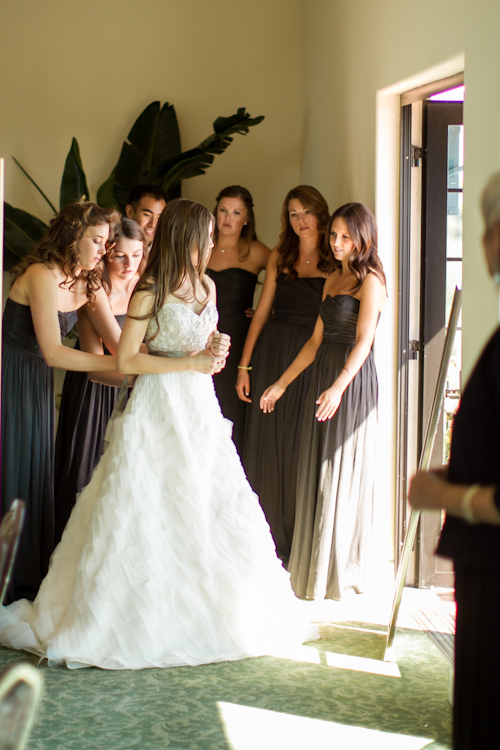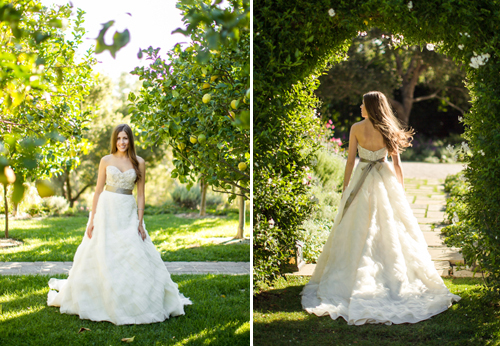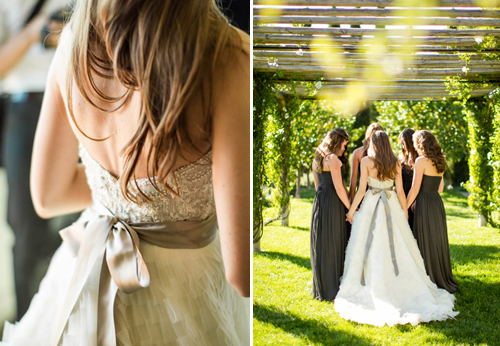 What three adjectives best describe your wedding? Cape Cod, comfort, beauty
What was your wedding color palette? Navy, charcoal, and neutrals.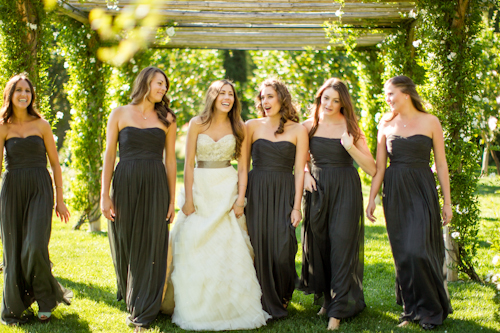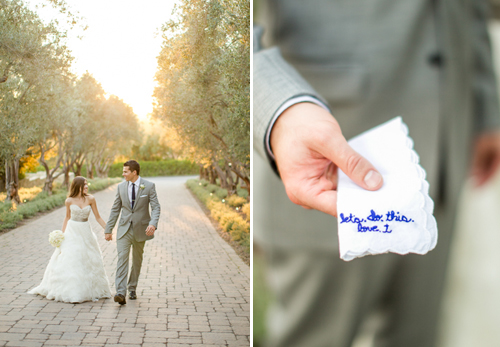 What inspired your personal wedding style, and how did you incorporate your style and personalities into your big day? My (now) husband and I both have a very classically understated cape cod style. We love blues, neutrals, and clean colors. It was important to us that our wedding reflected our personality as a unit. We love the ocean and we wanted to stick to colors a decor that made us feel comfortable and at home. It was kind of like how we imagined designing our dream living room. With that, we chose lots of woods, dark navy's, greys, and beautiful creams. The subtle hint to our cape cod taste was seamlessly carried out by our vendors.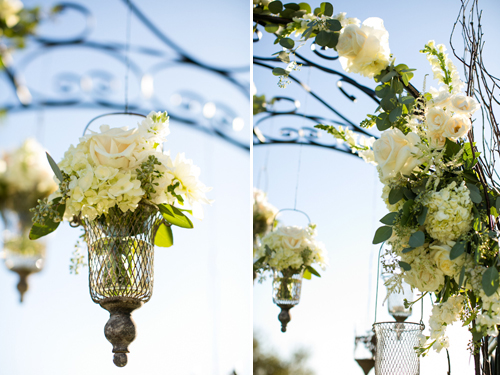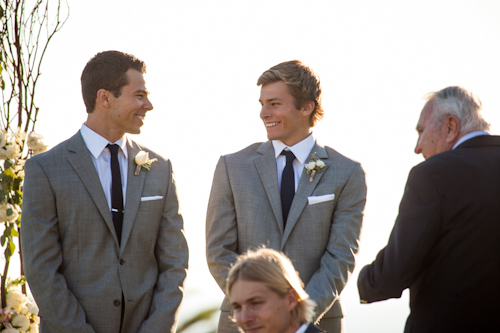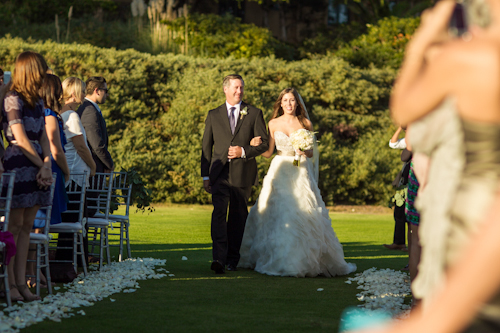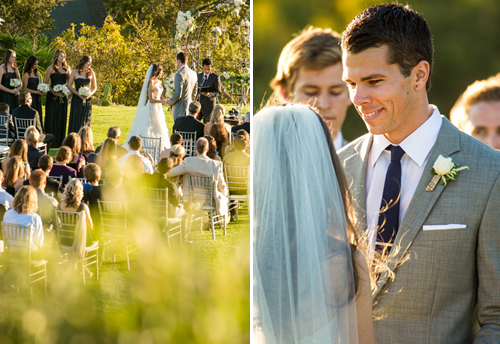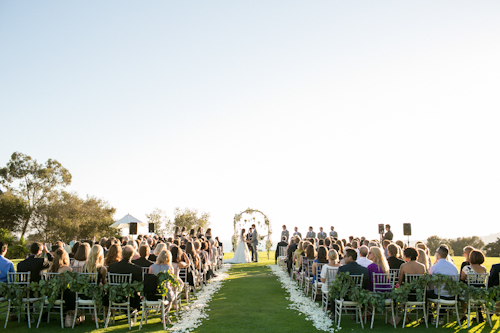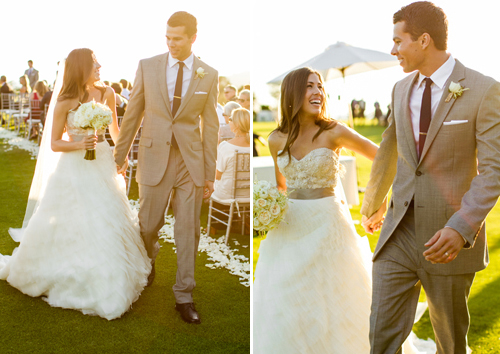 Looking back, what are the moments, decisions or memories that you love the most about your wedding? The best decision I made while planning our wedding was to really remind others (and myself at times) that we were getting married to be married. We were excited about the marriage, about the thirty years down the road, experiencing life together, serving people together, and having each other's backs, forever. The wedding was a celebration of that commitment, and nothing more. That reality-check for me was huge because it made the wedding what it was supposed to be. This concept may sound boring or unglamorous, but the focus we had on making it about our loved ones, preparing for our life together, and loving others made it the most beautiful wedding we could have ever dreamed of.
The best memory I have of the wedding was looking at my husband while we said our vows to one another. It felt like time froze and there was a feeling of love from our supporters. It definitely felt like a holy moment.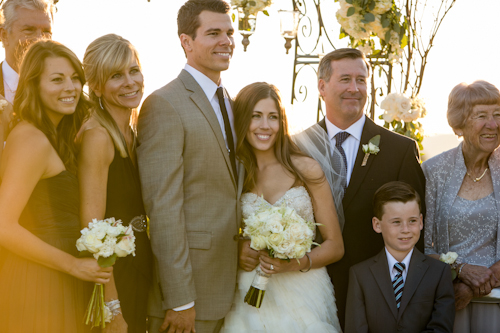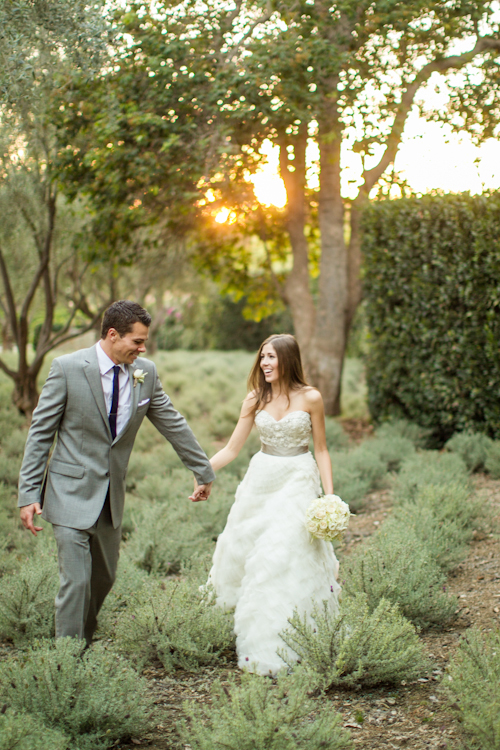 What piece of advice would you give to a bride planning her wedding today? My biggest piece of advice is going to relate to your wedding theme or style, because that was in my opinion the most fun part of wedding planning. Im a strong believer that your wedding should reflect how you love to dress and how you love (or would love) to decorate your home. Whether this means feminine and lacy, or modern with straight lines – choose whatever kind of style really speaks to your heart and avoid getting sucked into other wedding trends. Once you decide on a style, stick to it because the end results will truly blow you away. This for me, was one of the reasons why the aesthetic beauty of our wedding was so rewarding to us.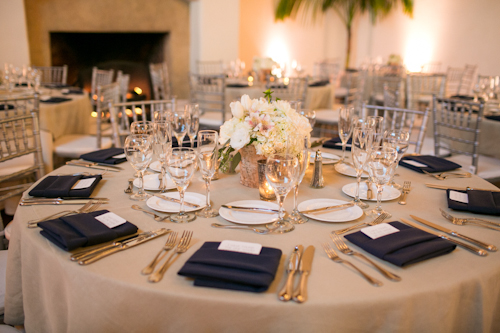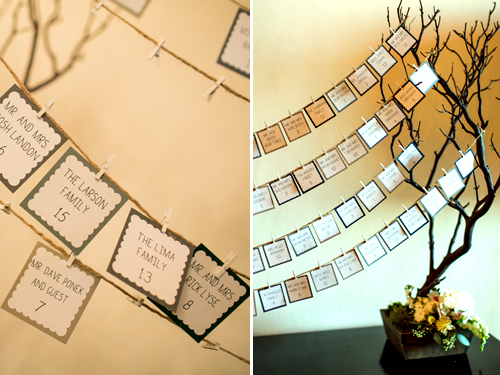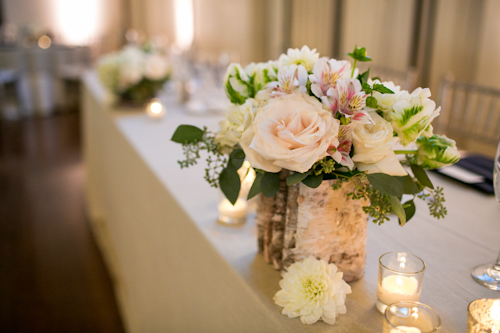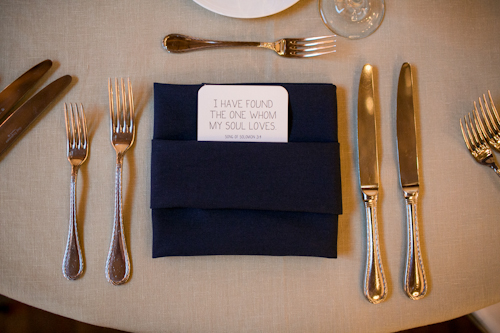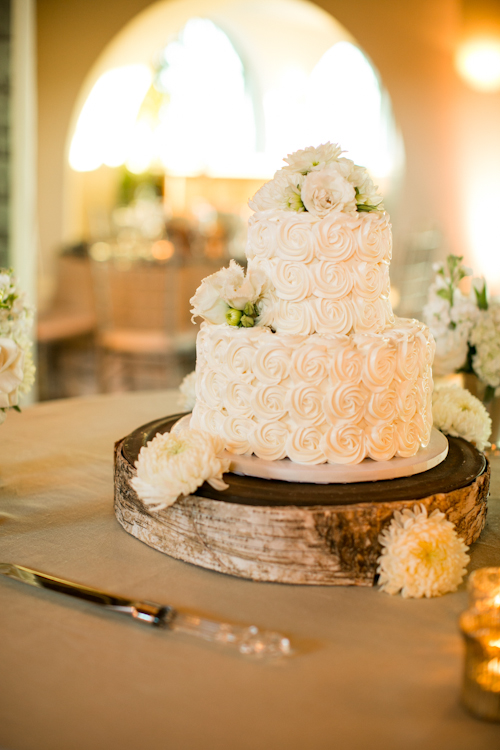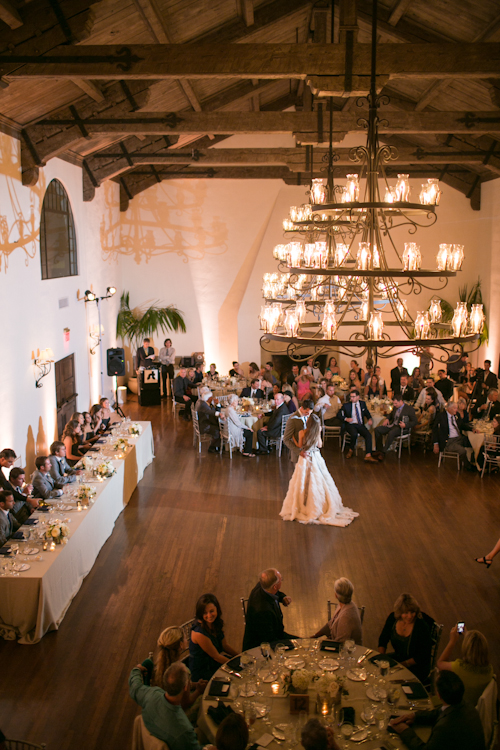 The Wedding Team:
Photographer: Mike Larson
Event Planner: Amber Weir
Ceremony & Reception Venue: Montecito Country Club
Officiant: Paolo Cembraon, Reality Church
Invitation Designer: Bella Figura
Florist/Rentals: A Beautiful Day Productions
Cake: Janas Creative Cakes
Wedding Dress: Lazaro
Bridesmaids Apparel & Accessories: J.Crew
Hair & Make-up: Emily Majzoub
DJ: Scott Topper Productions
Lighting: Ideal Lighting and Sound
Rings: Van Gundy
Thank you, Tatum and Dane, for letting us experience the beauty of such a personalized wedding!