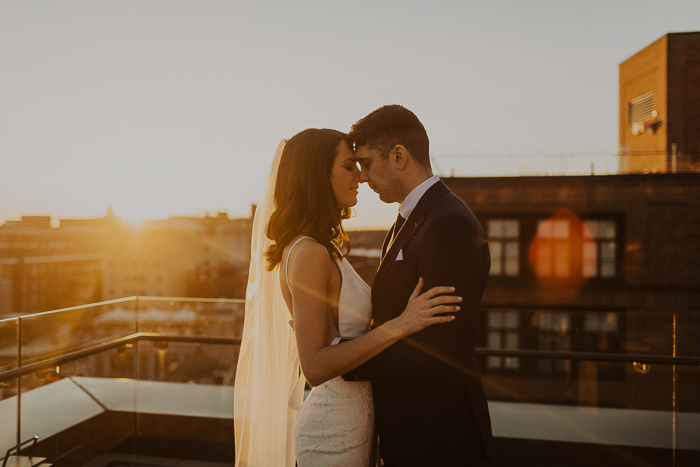 Is there anything more beautiful than a sunset wedding? We don't think so! Jenna and Mike's golden hour rooftop elopement at the LINE Hotel in DC looks like it came straight out of a magazine. The couple went into planning with no idea of what they were looking for until they fell upon Shelly Pate Photography who helped them organize their modern and sleek elopement.
With Mike himself acting as their officiant, the venue being in the state where they met and live together, and takeout from their favorite wine bar—which they fell in love with after a trip to Barcelona—these two made sure that their ceremony was completely unique and personalized. This sunset elopement is the epitome of making sure your special day is all about the love you and your partner share. Bonus points in this case that it also happens to be absolutely stunning.
Shelly Pate's Take on the Day
"Jenna and Mike have known all along that New Years Day would be the day they chose to become man and wife. Besides all of the significance of the start of a new year, it was also the day that they found their way back to each other a few years ago and rekindled the love that was always there.
When I met them, they were just in the beginning planning of their day; they had not even chosen where they were going to get married. I immediately sprang into action because I love helping plan these intimate elopements to perfectly reflect a couples' values and personality.
They two met and live in DC so they really wanted to exchange vows in a spot that celebrated that. They wanted to keep their ceremony private, so it was just the three of us on the balcony at sunset overlooking the city as they became husband and wife. DC is a self-solemnizing state so they married themselves! Their closest friends were waiting with champagne to celebrate the night away with the new Mr + Mrs!"
The Couple:
Jenna and Mike
The Wedding:
The Line Hotel, Washington D.C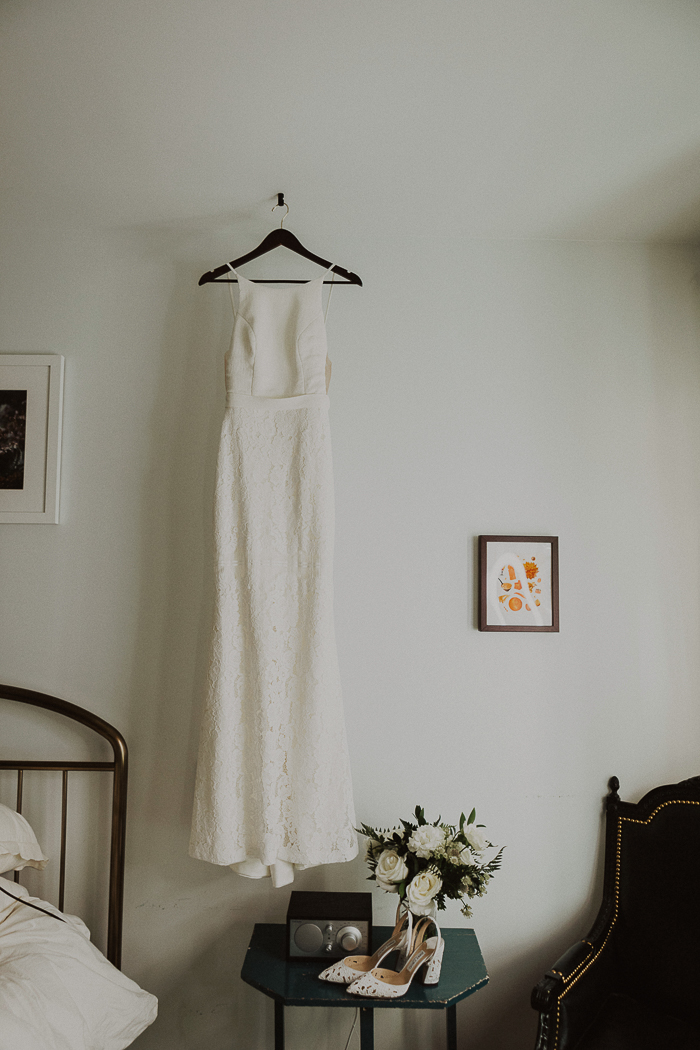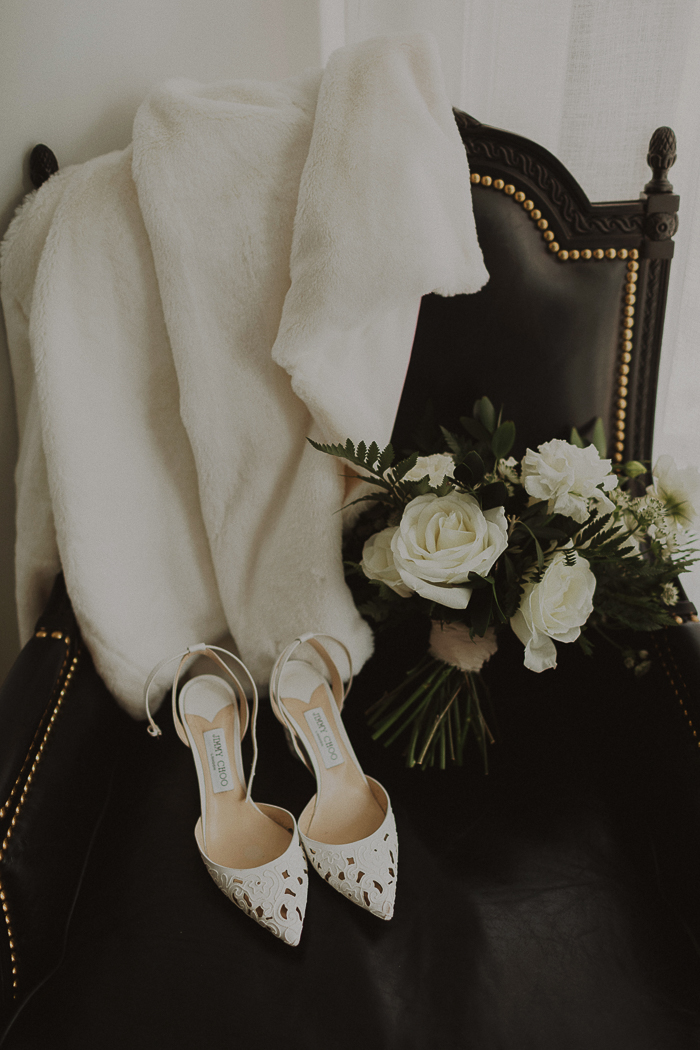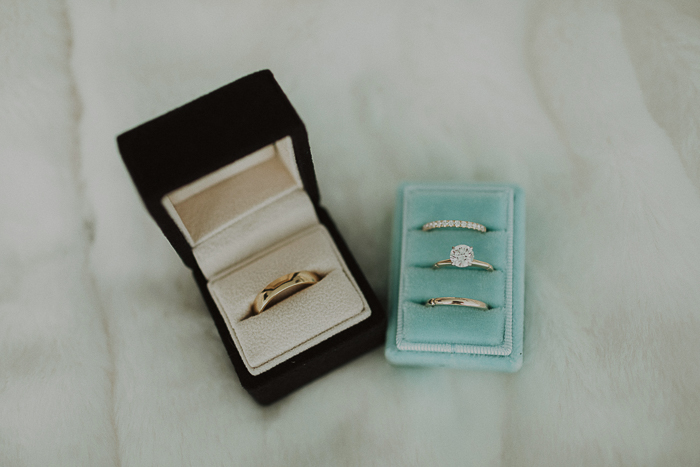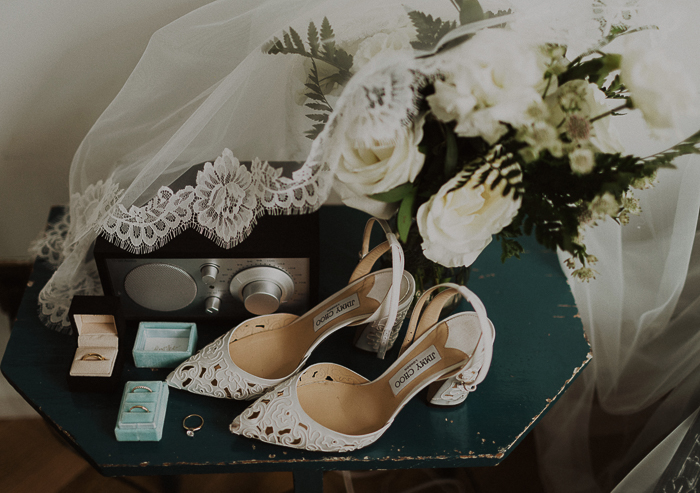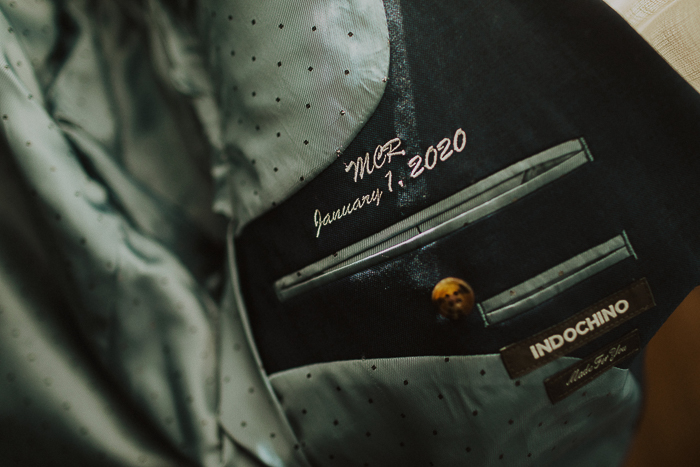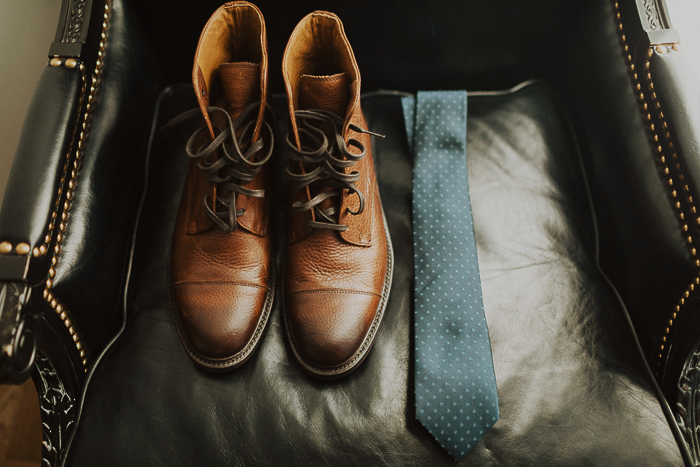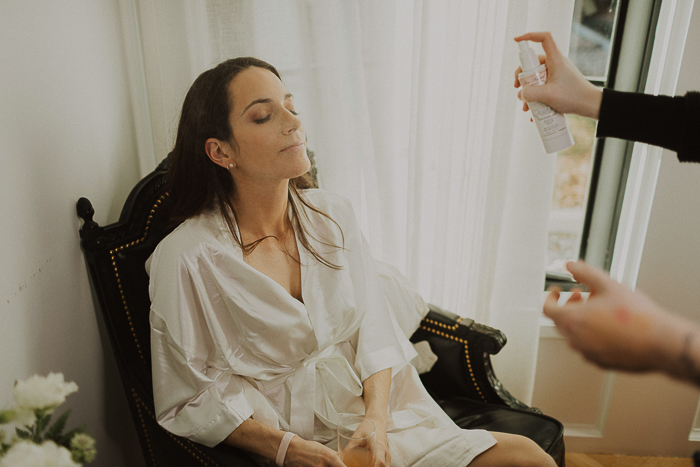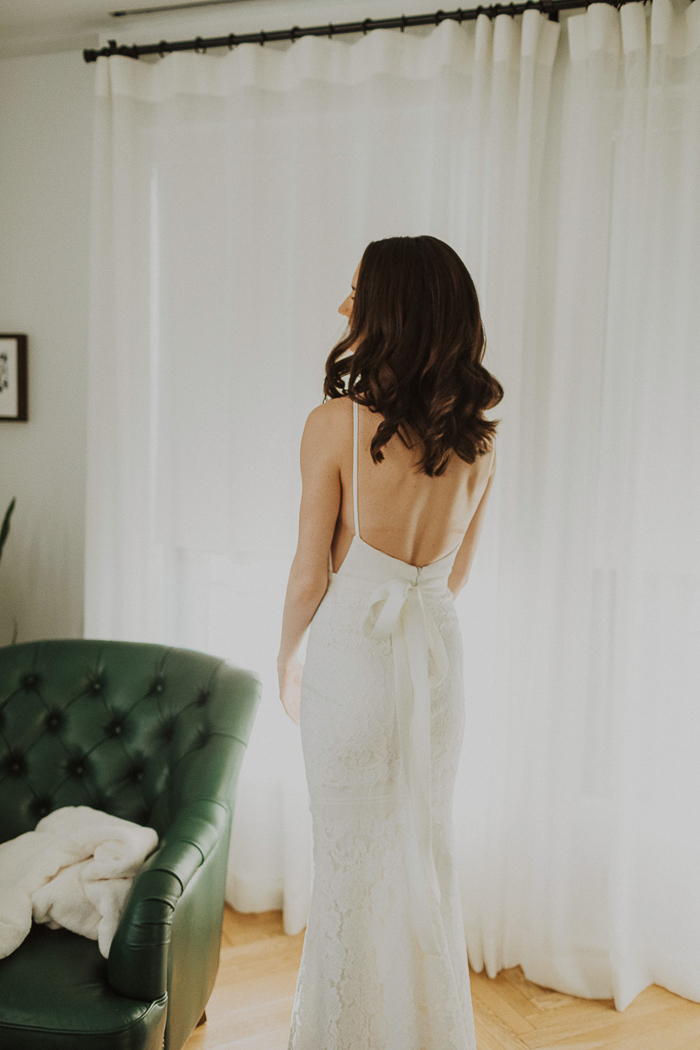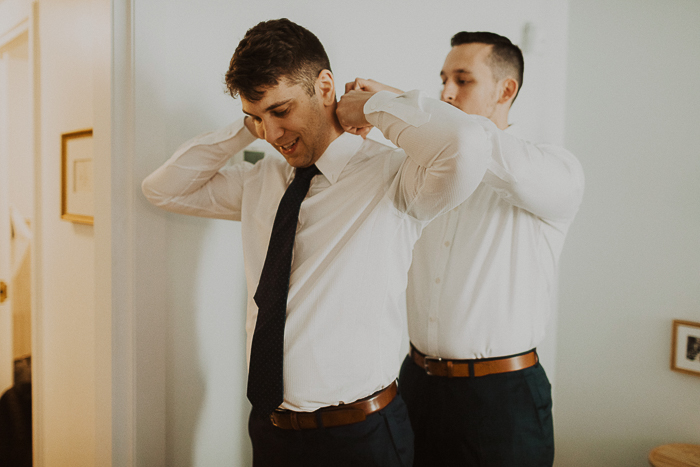 Wedding Day Advice
My advice would be to do what feels true and right for yourselves as a couple – I think in planning a wedding it is very easy to have a lot of opinions thrown at you and ideas of what is traditional or trendy at the moment and that can sweep you up and make it harder to objectively think about what would make you and your partner the happiest.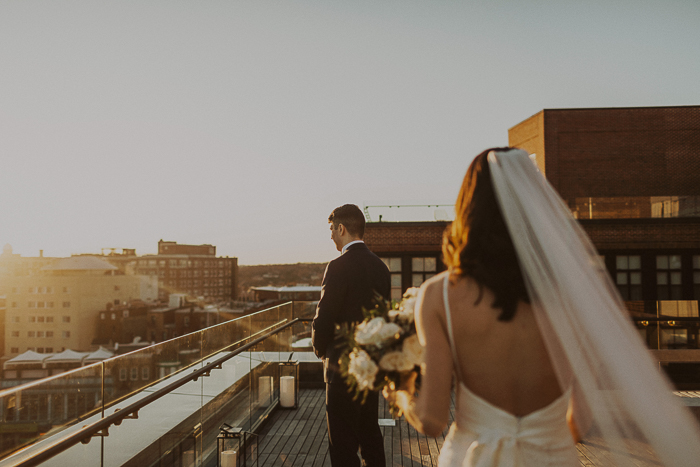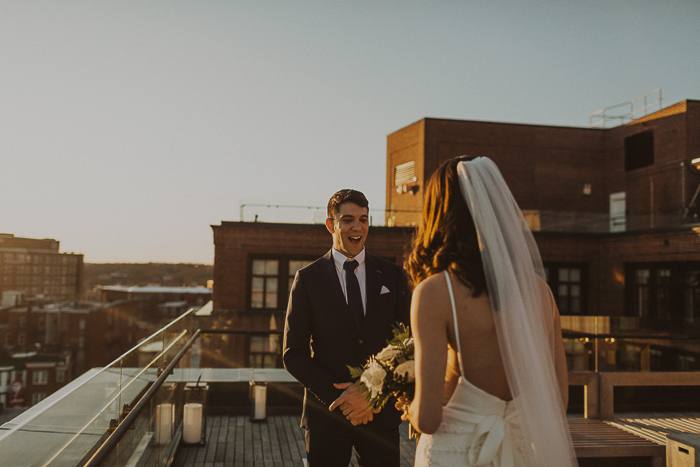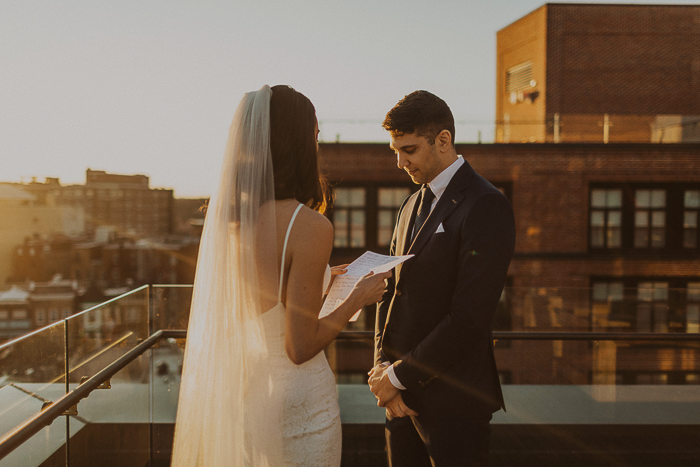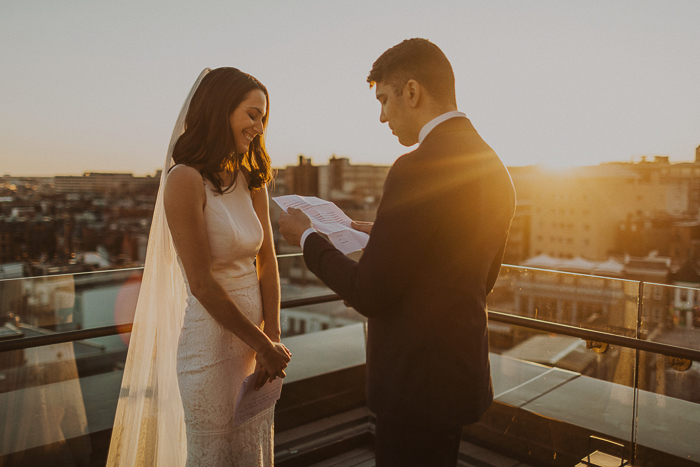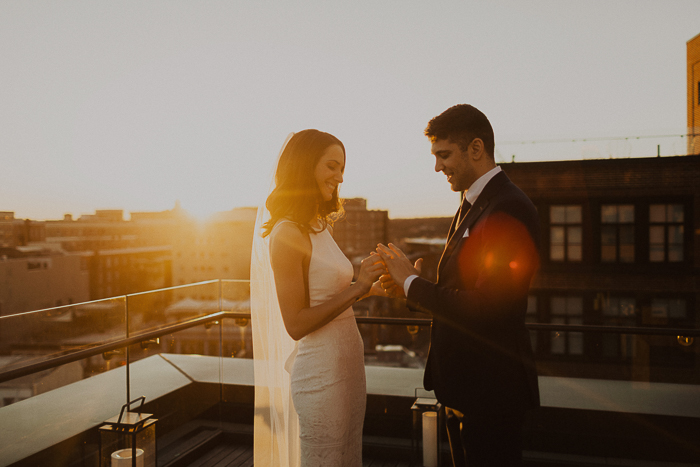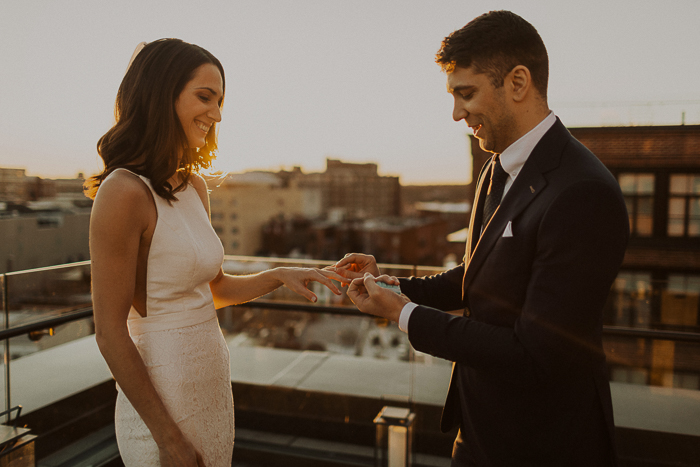 The Couple's Most Memorable Part
I think the most memorable part of the day was our vows and Mike marrying us. I had a loose layout of the day in my head and I thought that we would get ready and then do a first look and then take pictures around the hotel so that after we returned to the suite balcony to do our vows we could immediately start celebrating afterward. As any good plan goes, however, we got a little behind schedule and by the time we did the first look it was close to sunset and we would lose the daylight to do our vows on the balcony if we took pictures first. We decided to spur of the moment just do it right then, which made the vows feel really spontaneous and special (even on a planned elopement day).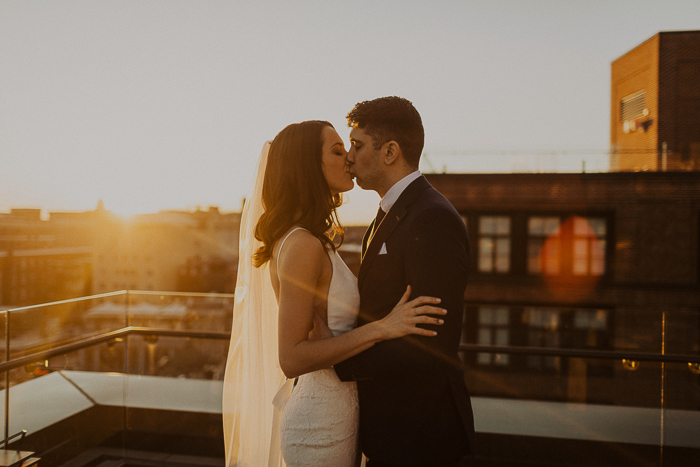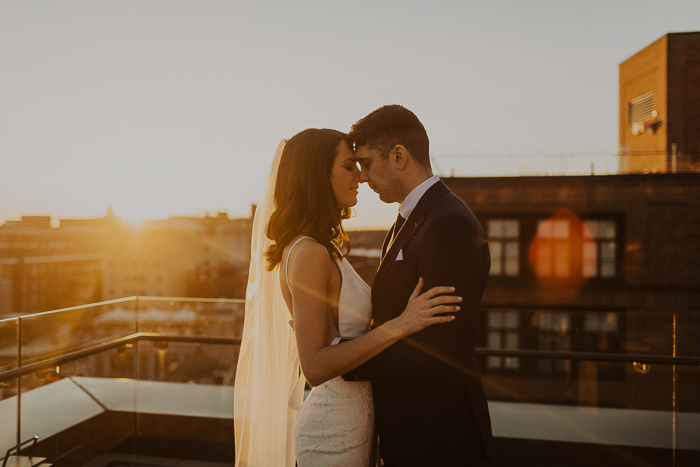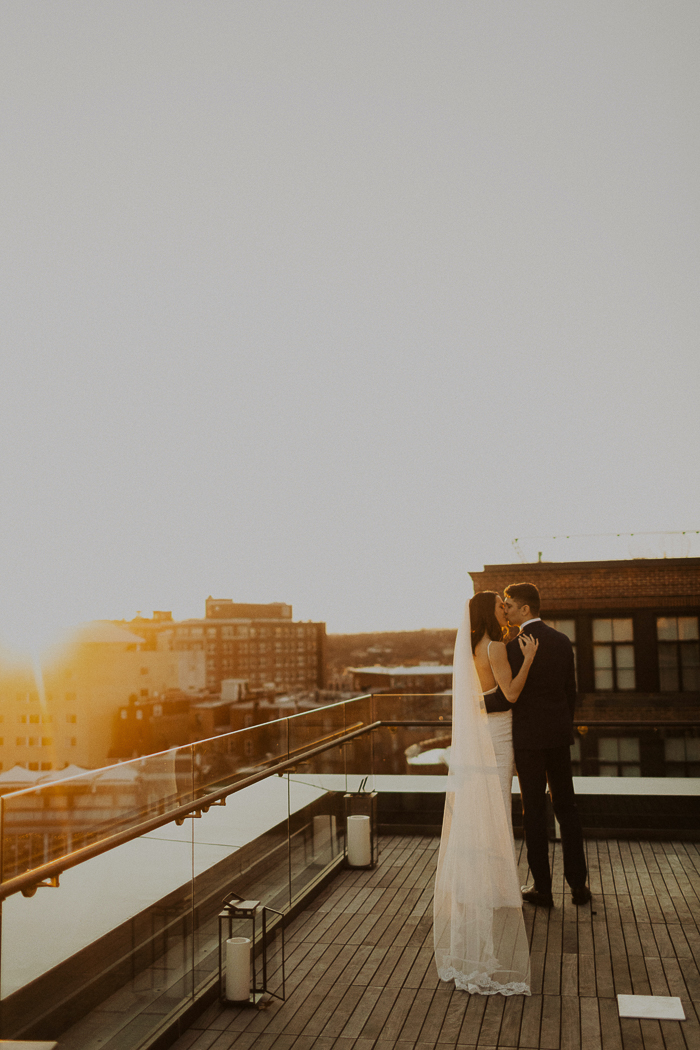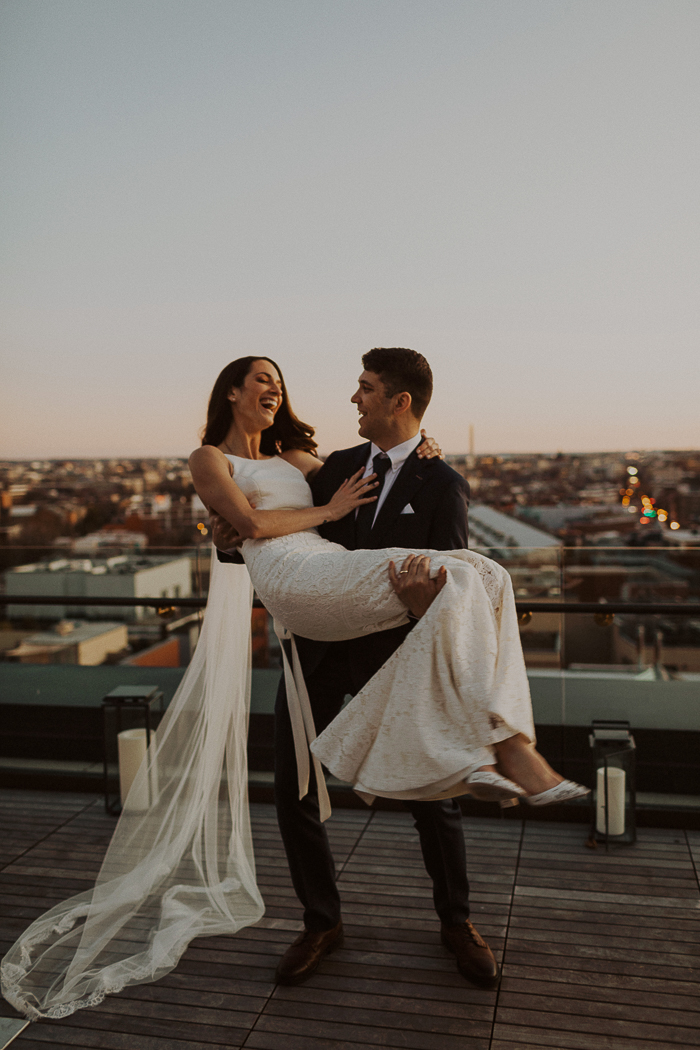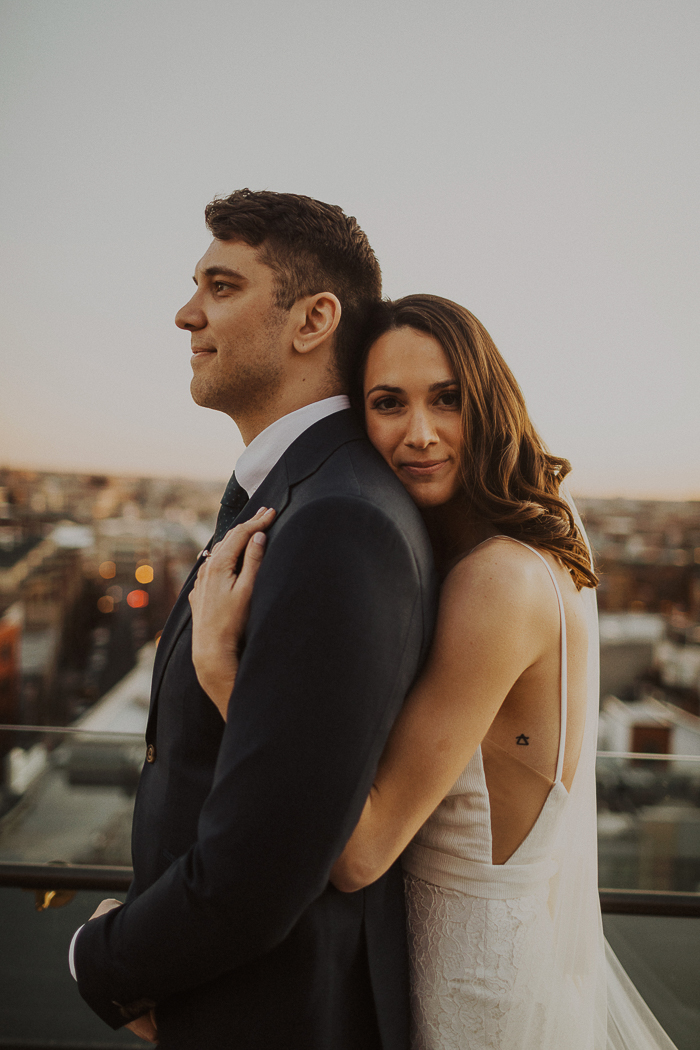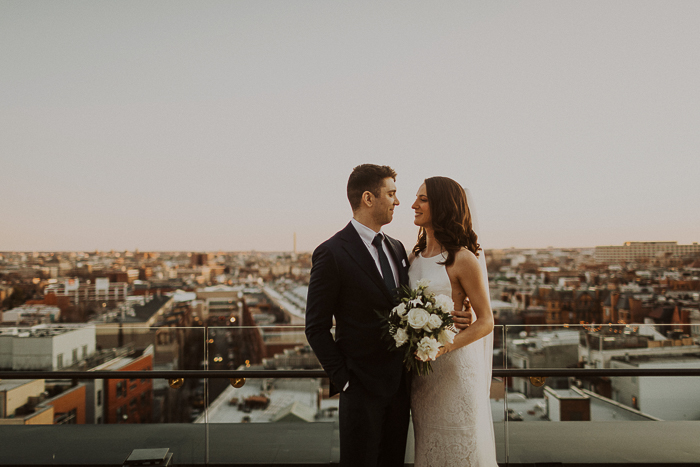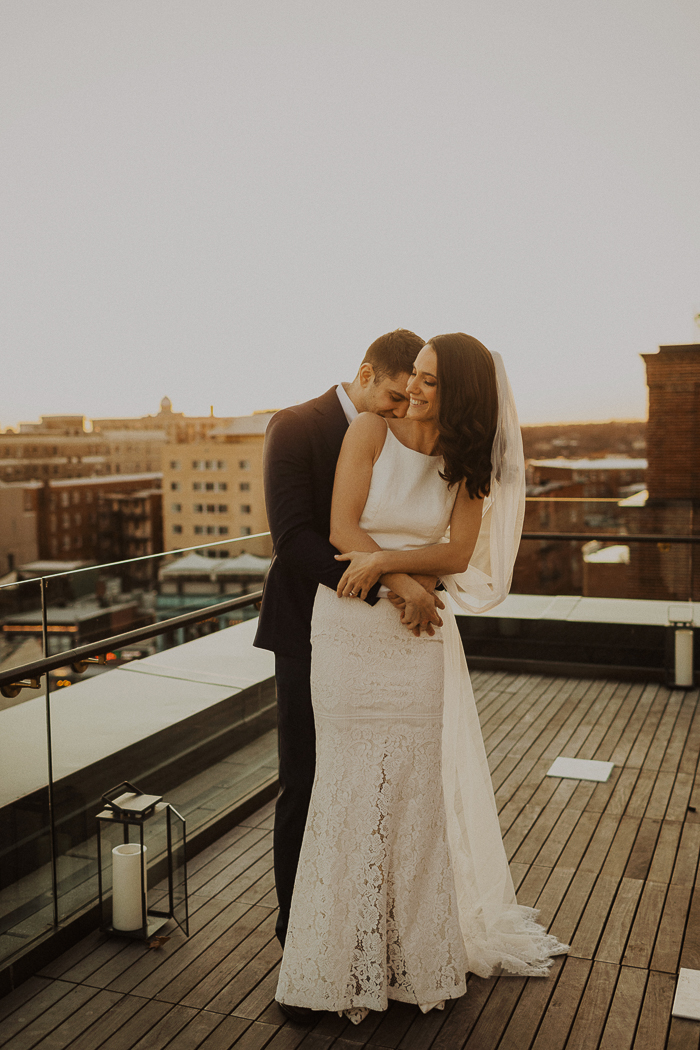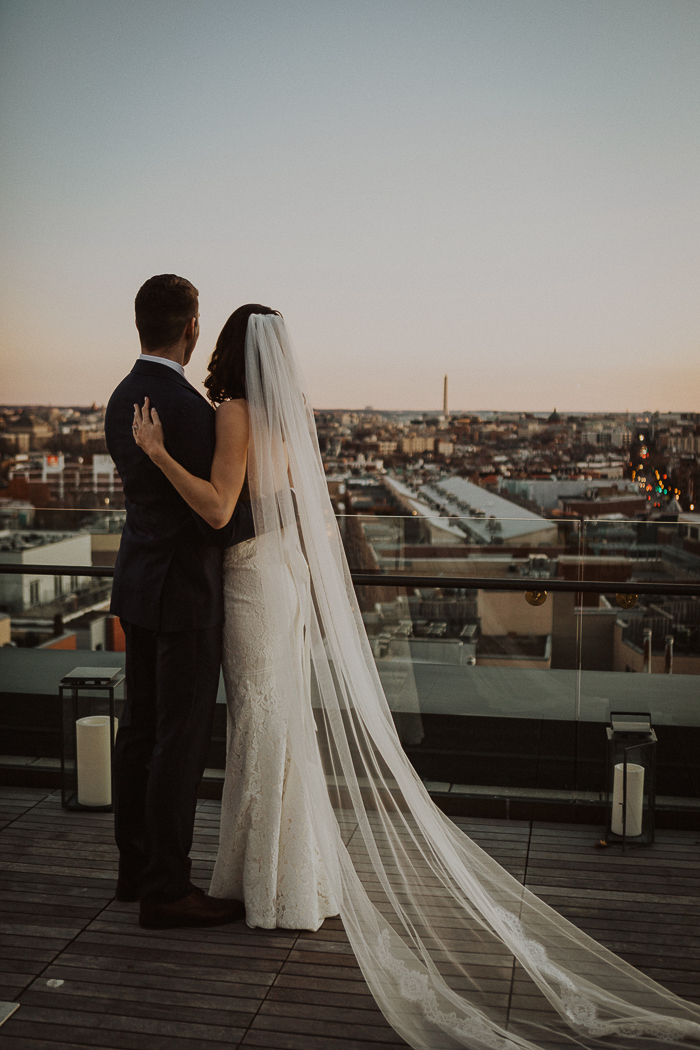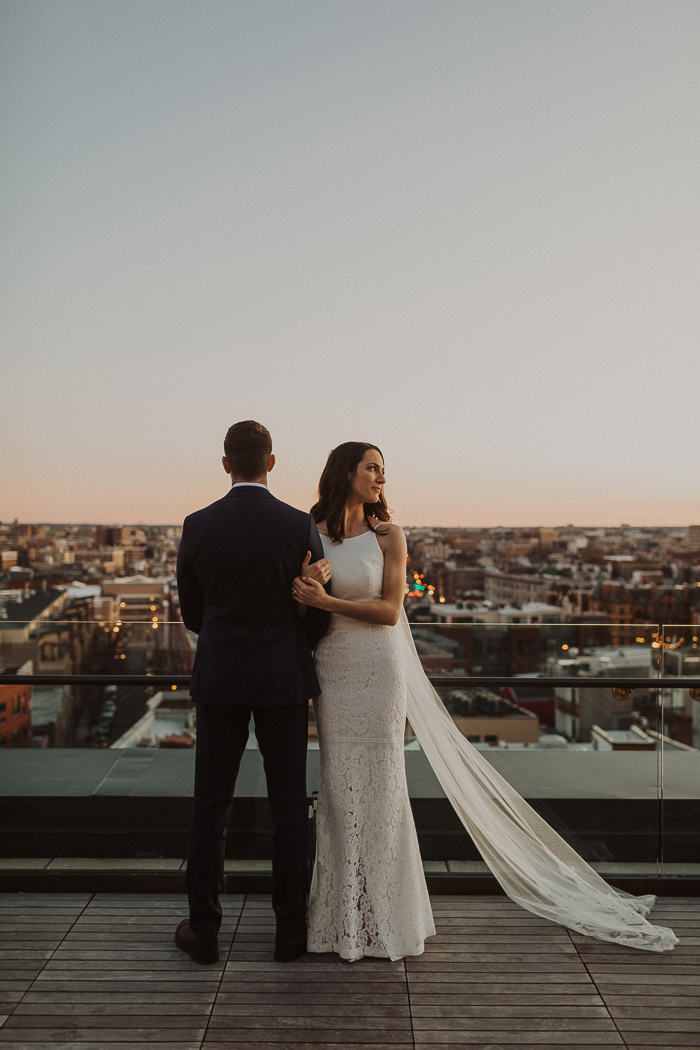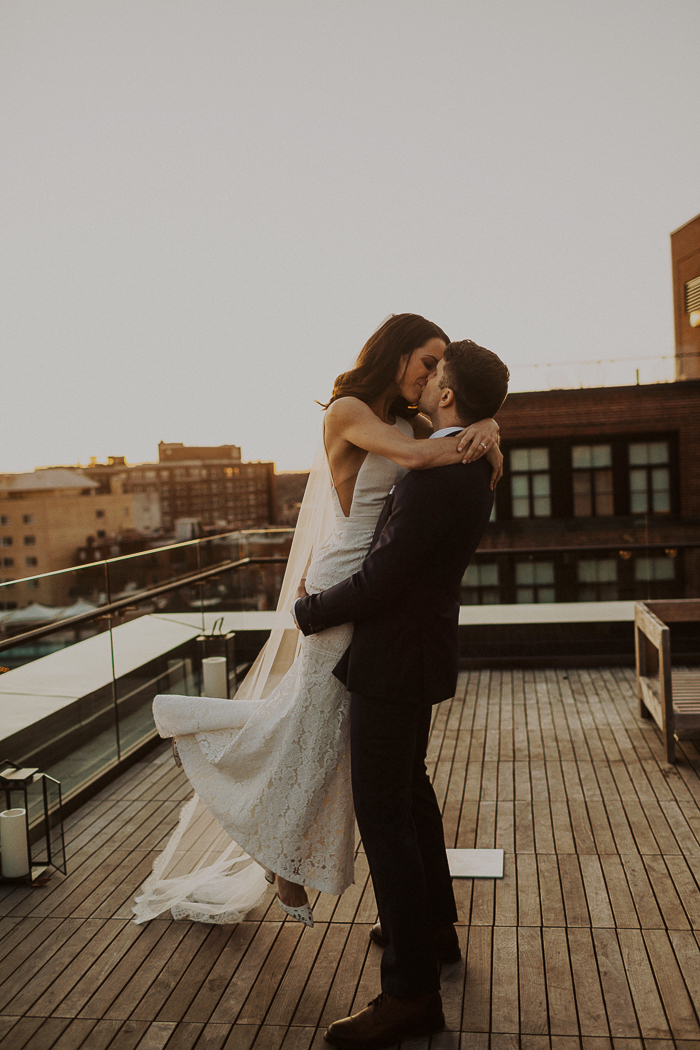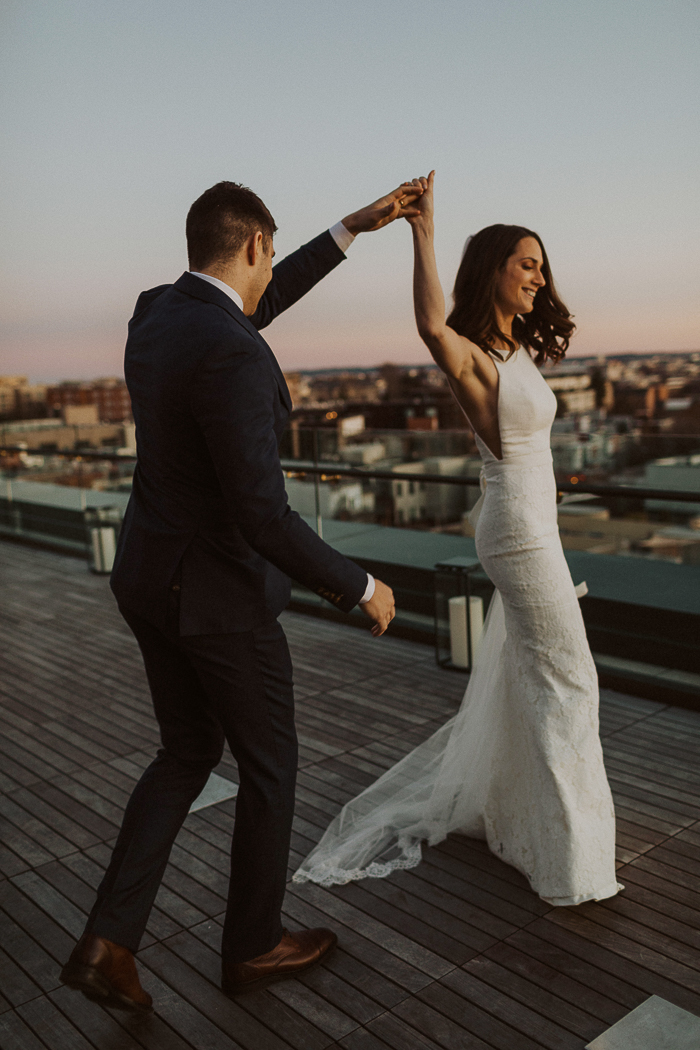 Why the LINE Hotel DC
Besides loving the look of the Line Hotel in D.C., we were also excited to get married in Adams Morgan because it is the first place Mike and I lived together in D.C. We also didn't want to pay a venue fee or deal with jumping through a lot of hoops with a venue since we were having a small planned elopement. We were able to privately say our vows outdoors looking at the DC skyline (with a reliable backup in case of bad January weather), have beautiful decor and backdrops for photos, eat, play music, and dance with a couple of our friends, and have somewhere to stay over rather than just going back to our apartment on our wedding night. It was pretty one of a kind to get all of those things in one venue!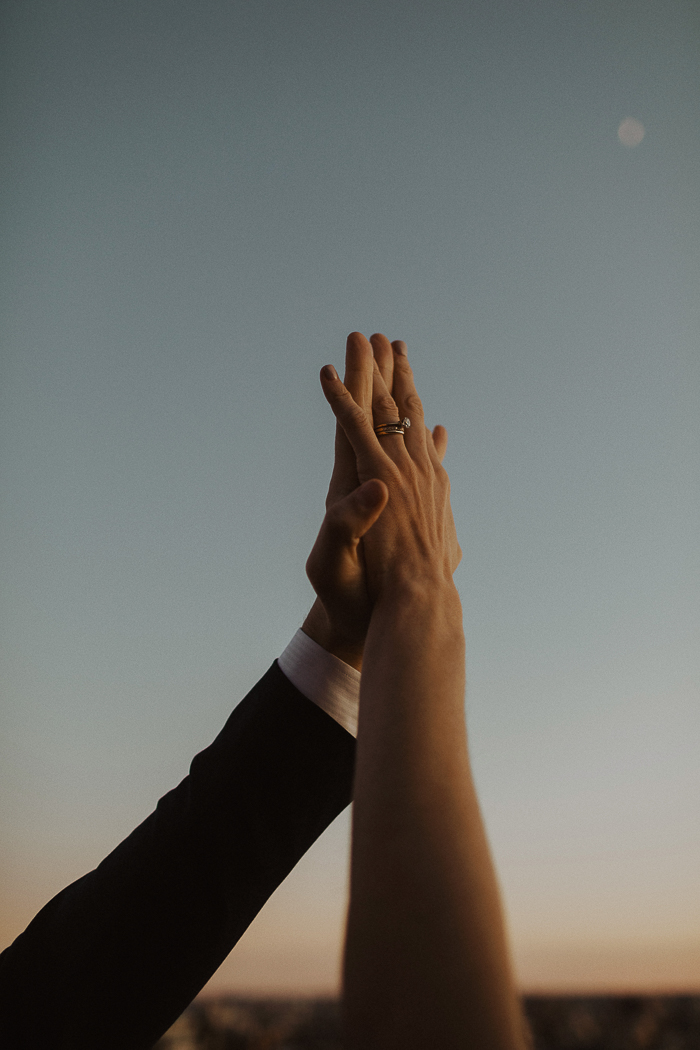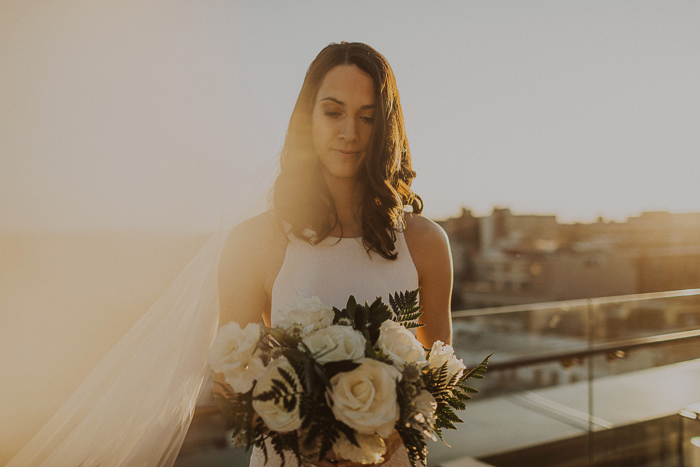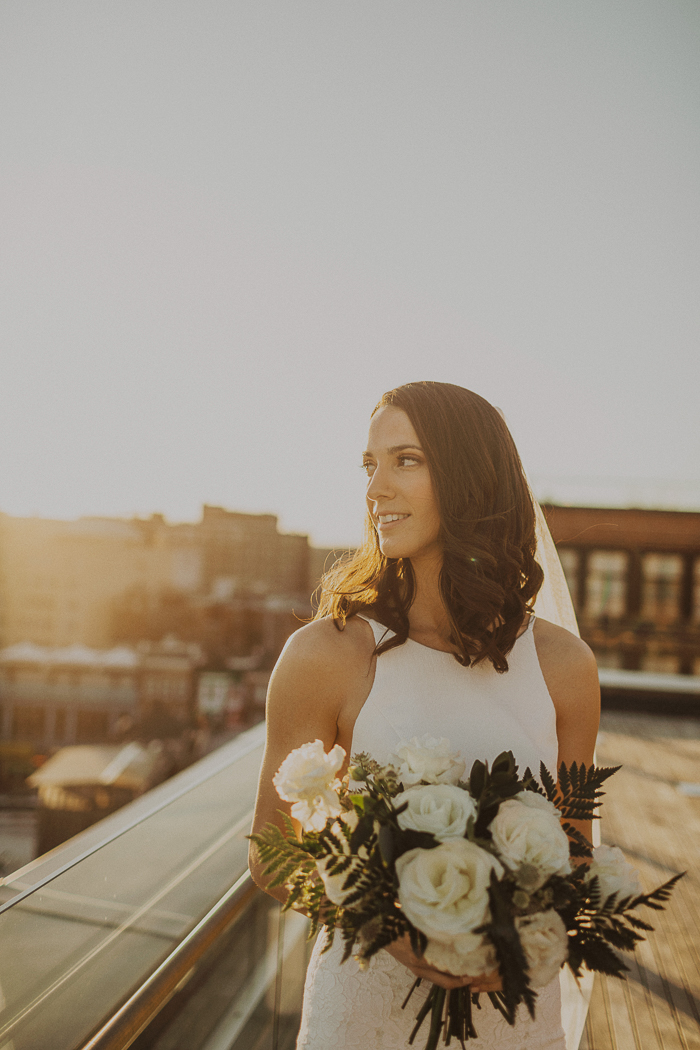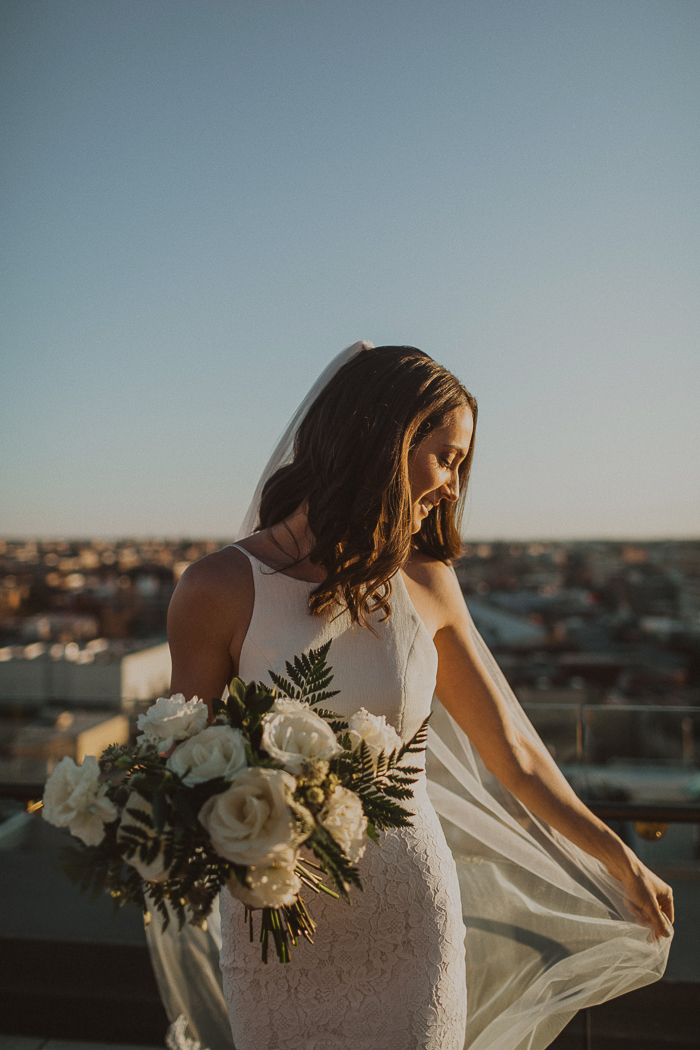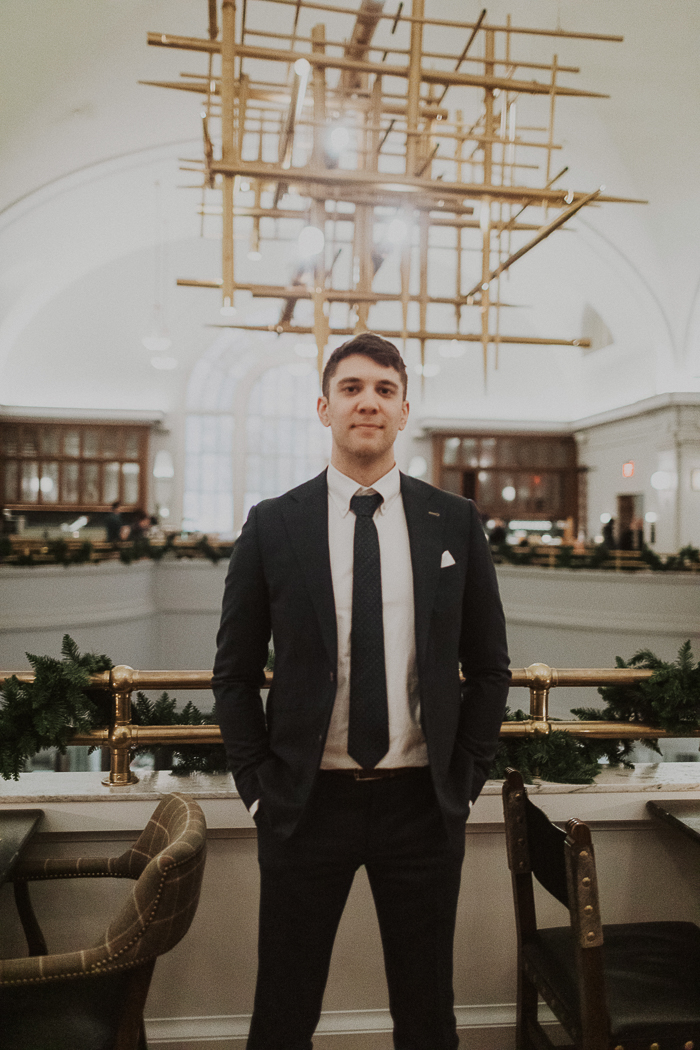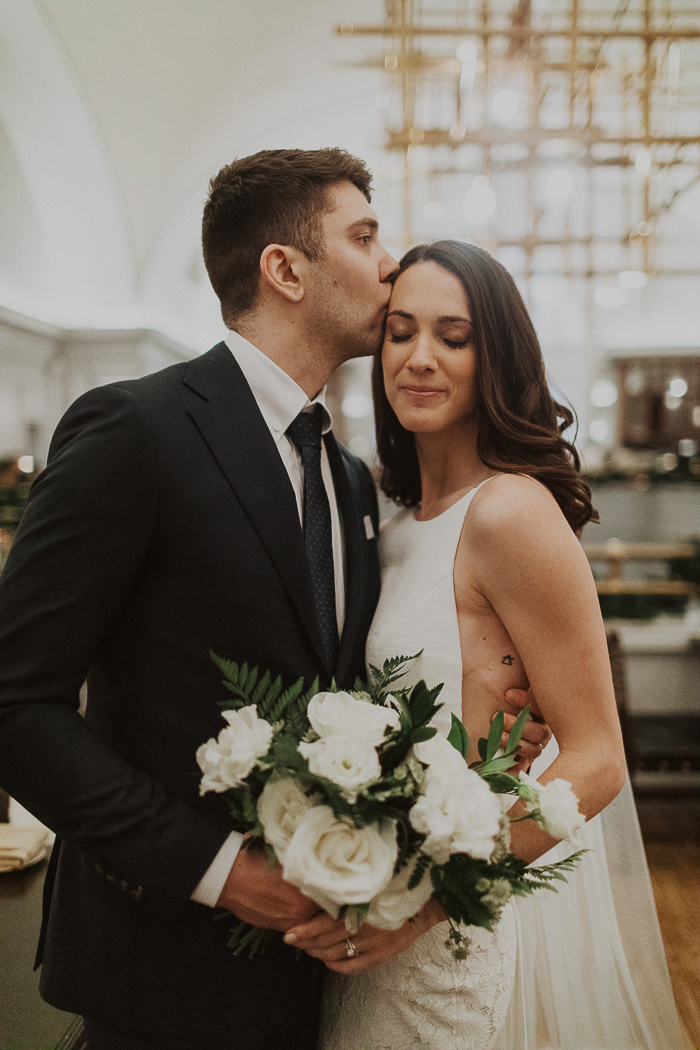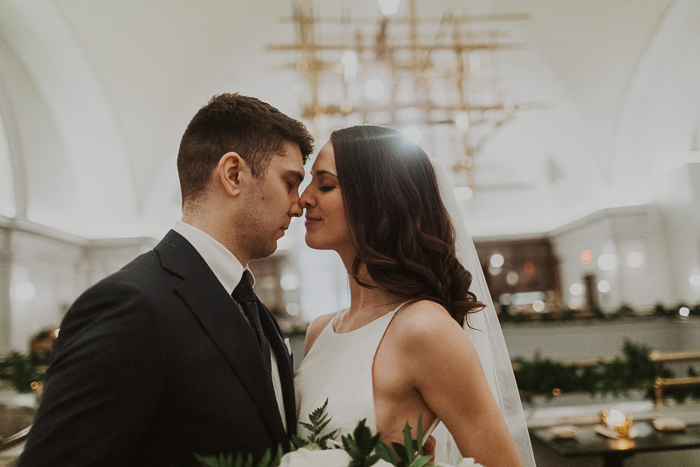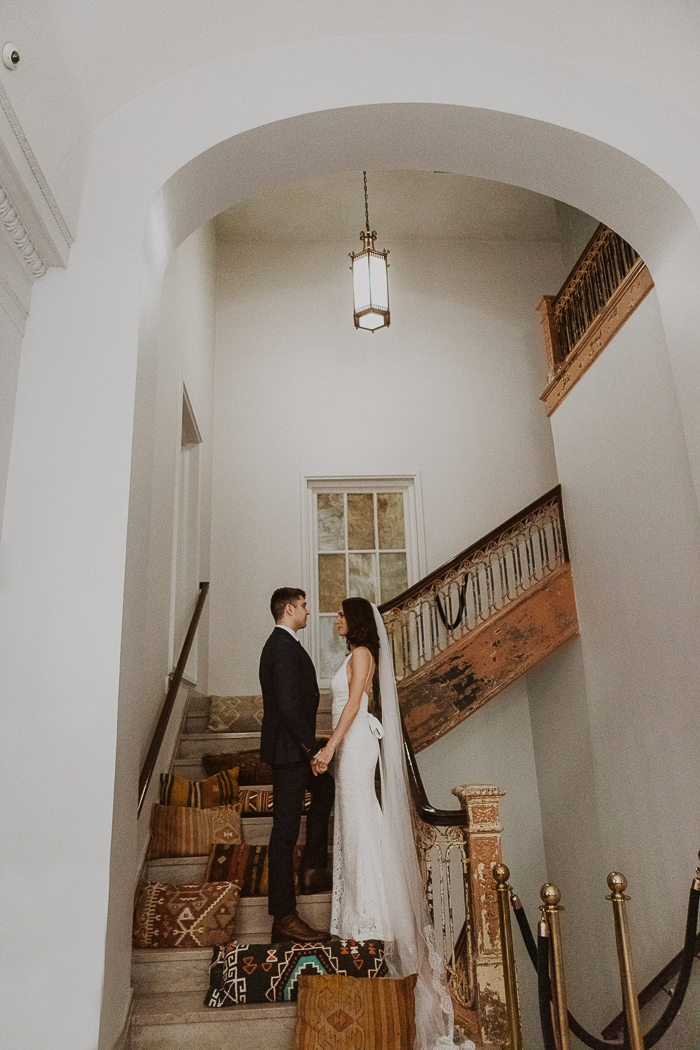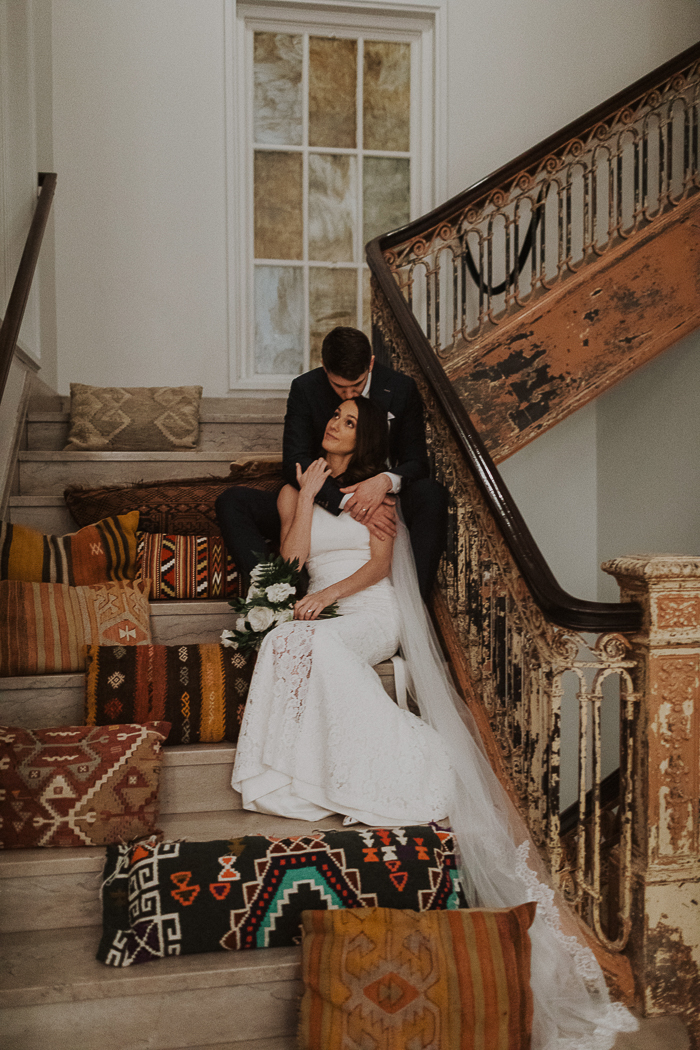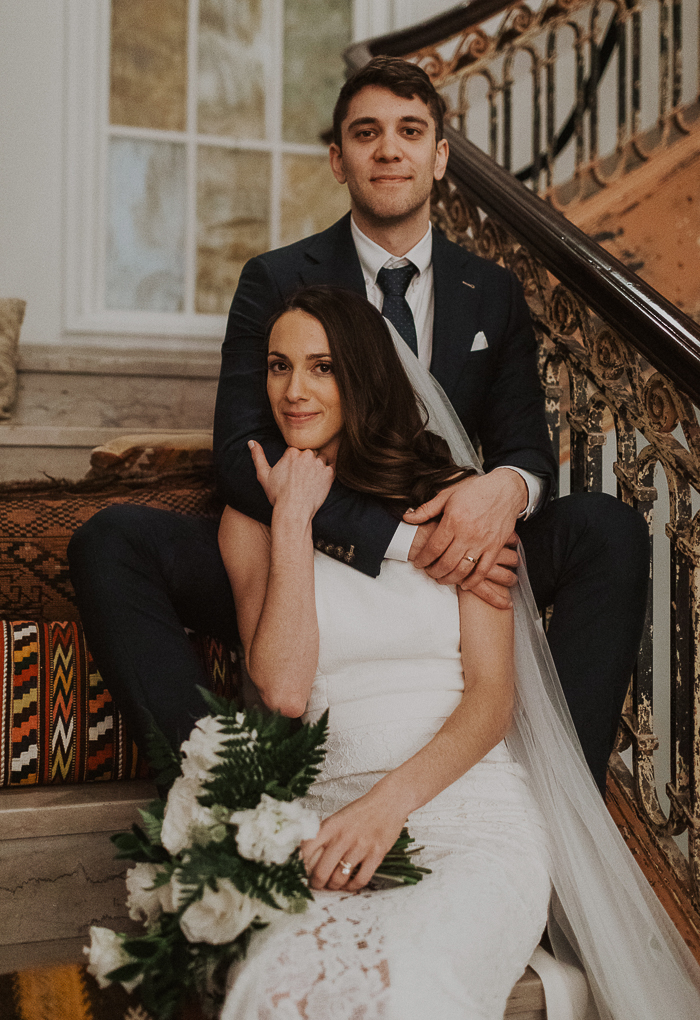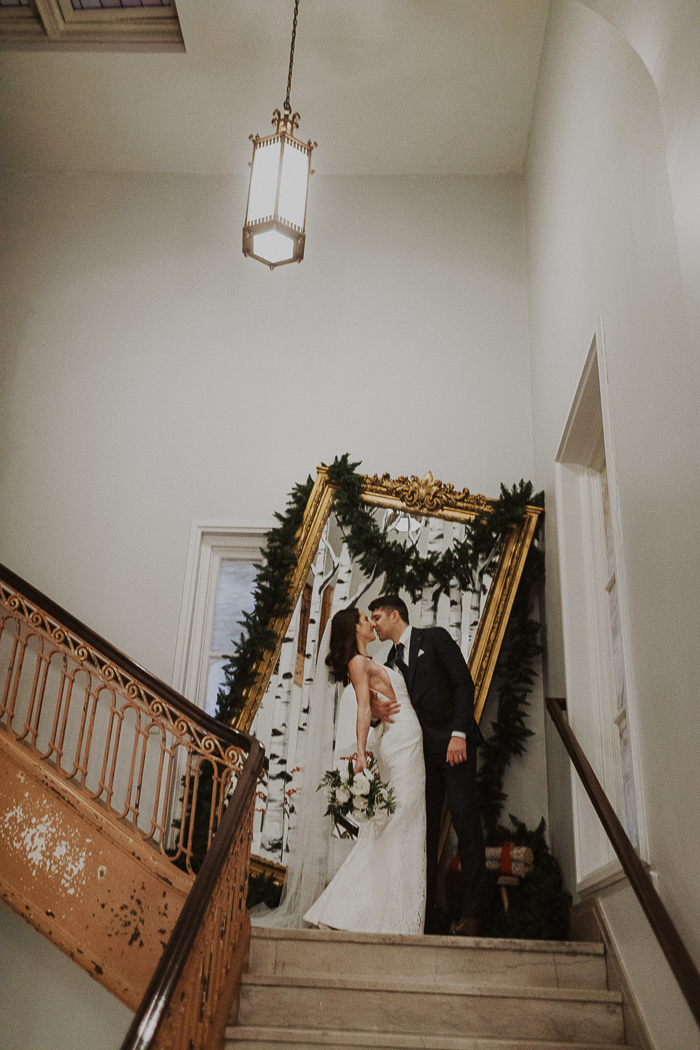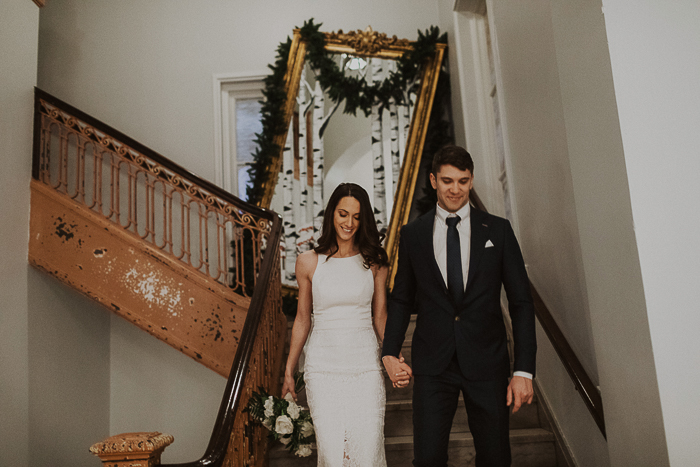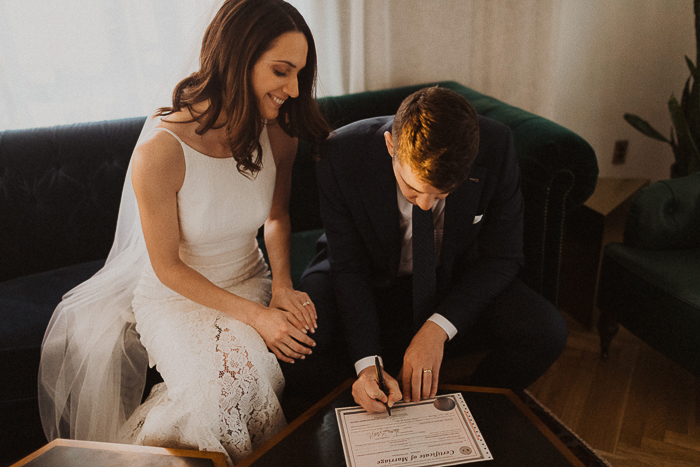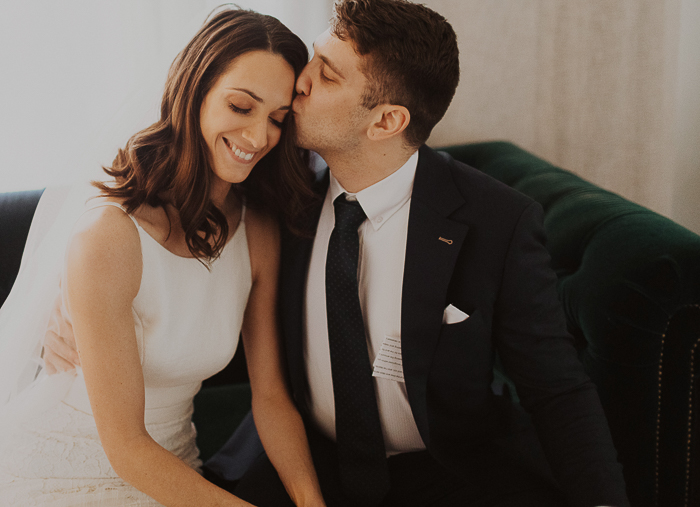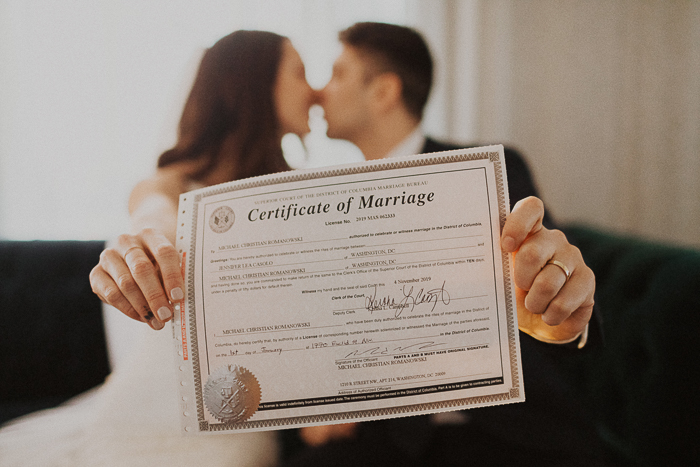 Congratulations again to Jenna and Mike on their special day. And big thank you to Junebug member Shelly Pate Photography for sharing this rooftop elopement with us! To see more of Shelly's work, check out her profile in our directory of best wedding photographers in the world!