We are so excited to share Piper and Matt's three day destination wedding beginning with a welcome dinner featuring a little taste of México, then a sparkling gold and white rehearsal dinner and ending with a shimmering silvery dream wedding celebration. These three magical days at the Capella Pedregal Resort in Cabo San Lucas were all captured by Chris+Lynn Photographers.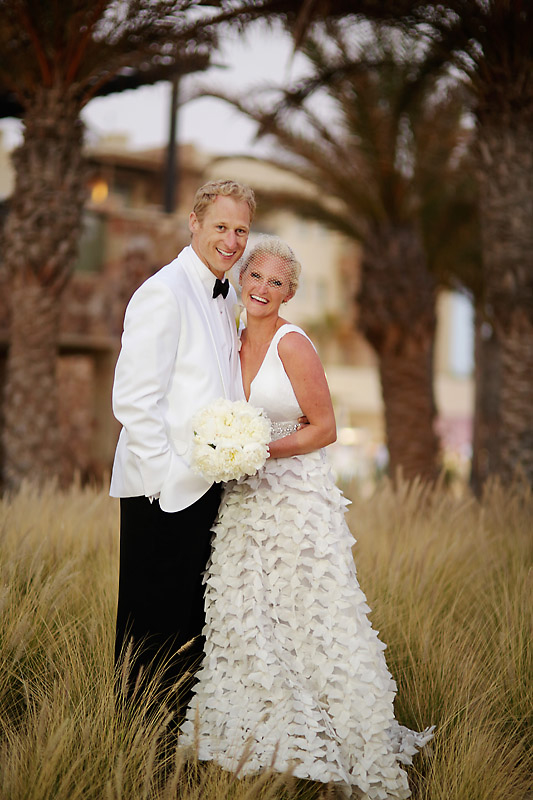 The Couple: Piper and Matt
The Wedding: 6.22.13 – Capella Pedregal, Cabo San Lucas, Mexico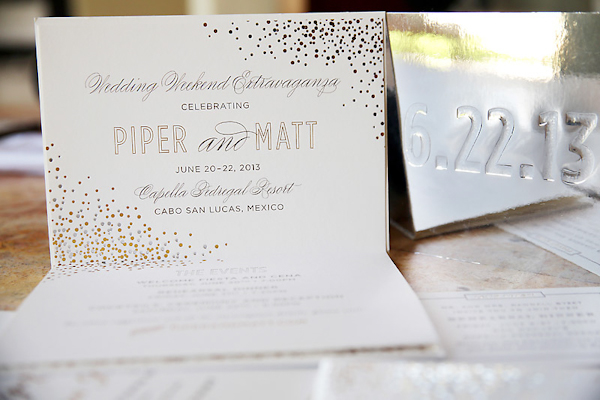 The Goals: One of our main priorities was picking a venue that was special and meaningful to us where the management team at the venue was willing and excited to work closely with us on every detail while being flexible and accommodating and making it fun along the way. We also wanted to secure a fantastic band that would play the music we selected since our friends and family love to dance! The most important goal was ensuring our friends and family were willing and able to travel to Cabo because we werent going to get married out of the country without our closest friends and family in attendance; that number included about 120 people. We didn't want the typical tiny destination wedding. This was so important to us because our friends and family live all over the country, from Vegas to New York, Chicago to Oklahoma, and we dont get to see them as much as we would like. This was our chance to have everyone we love all together and a chance for all of our friends to meet and get to know one another.
Welcome to Cabo! For Thursday night, we had a traditional Mexican theme, welcoming everyone to Cabo with yummy Mexican cuisine! The decor included lanterns, mini cactuses, tons of candles, coral napkins, a mariachi band, and fireworks over the ocean to end the evening!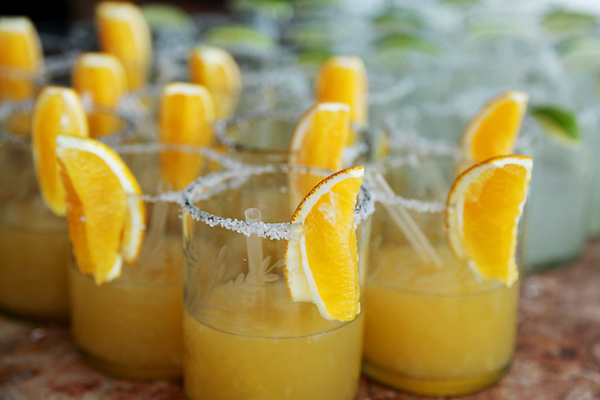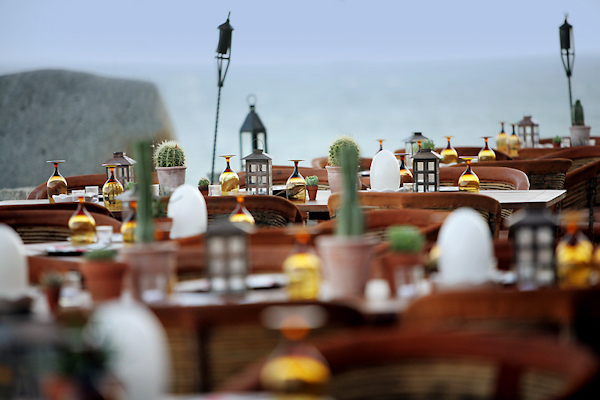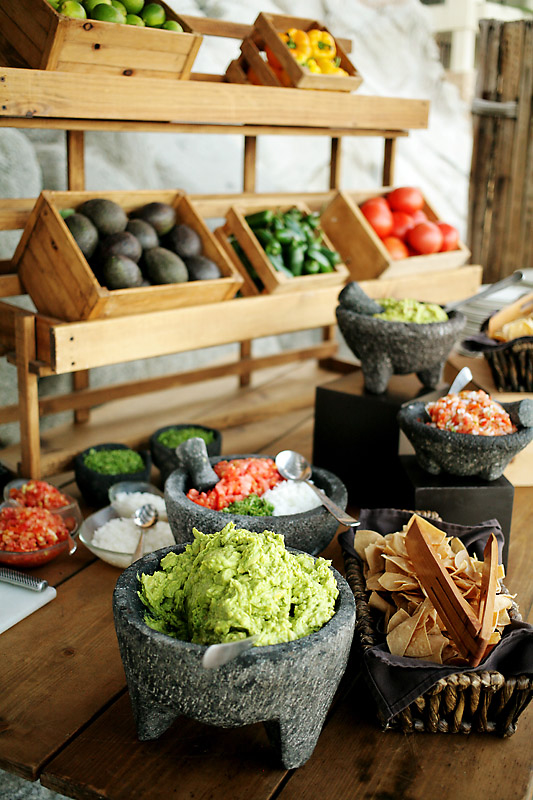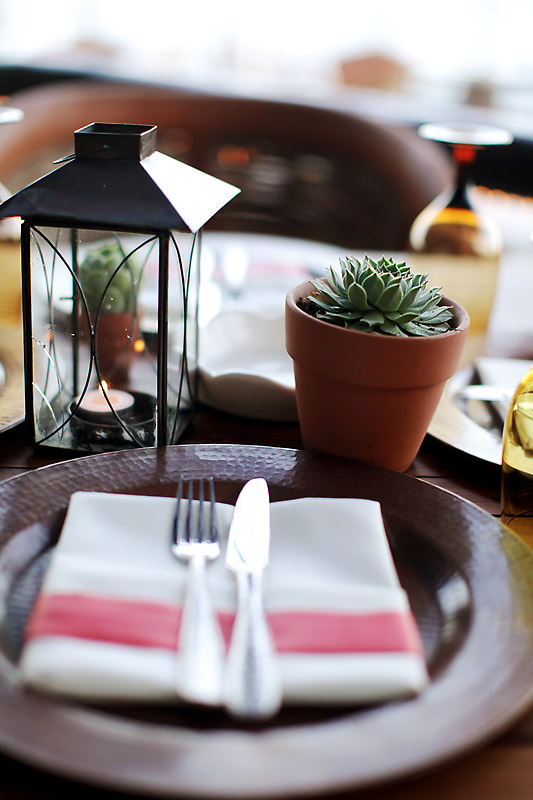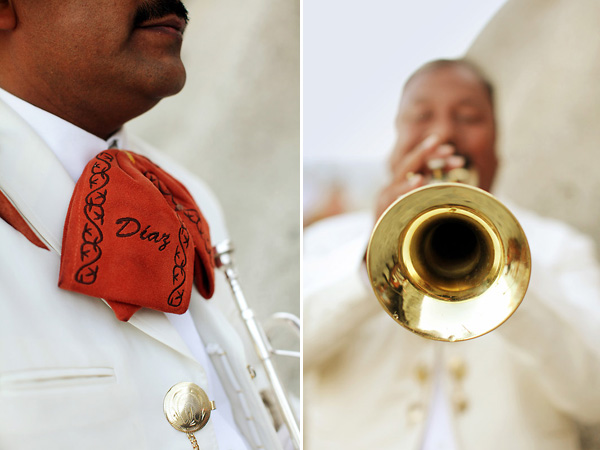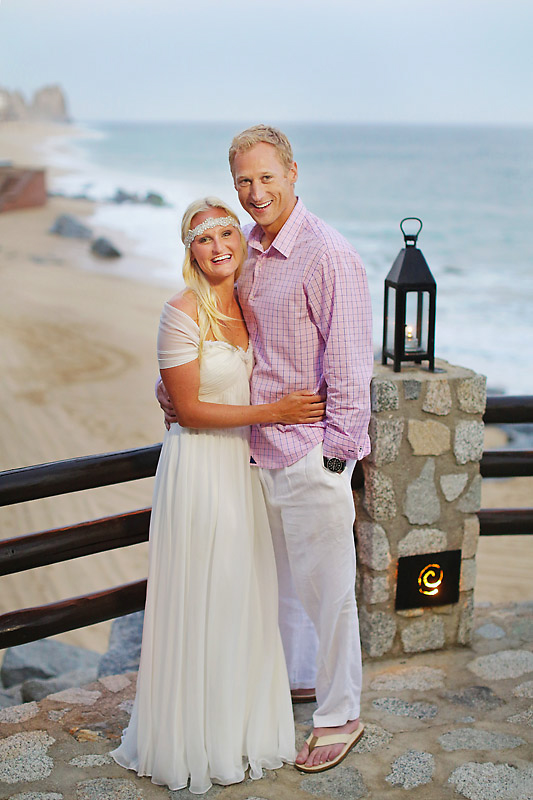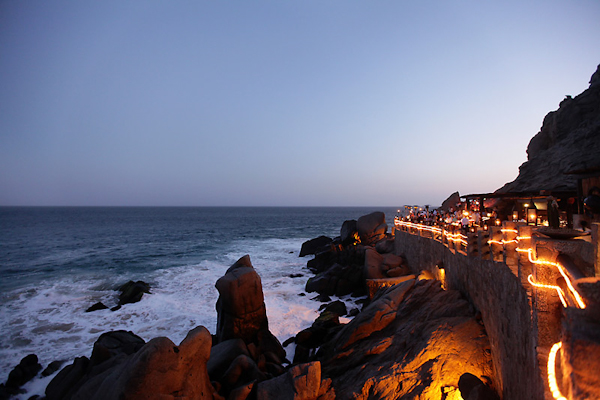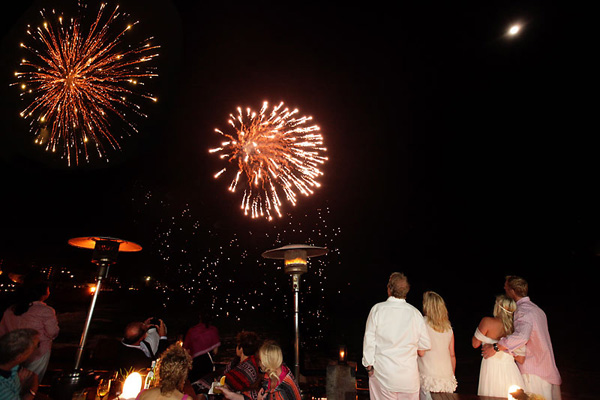 Rehearsal Dinner: Friday night was the gold night. We had a sit down dinner hosted by the grooms parents. The decor included gold shimmer runners, gold mercury candle holders with lots of candlelight creating a very romantic feel, and a single white orchid on each guests napkin.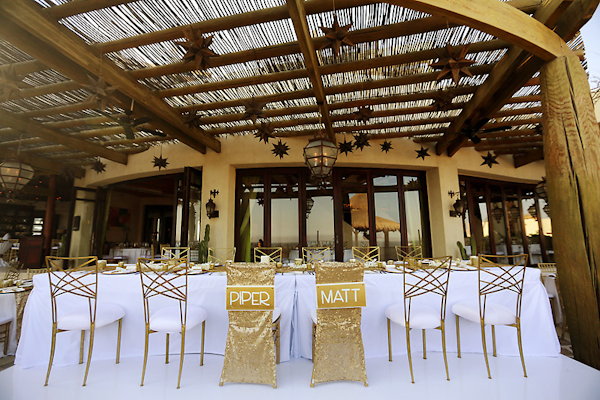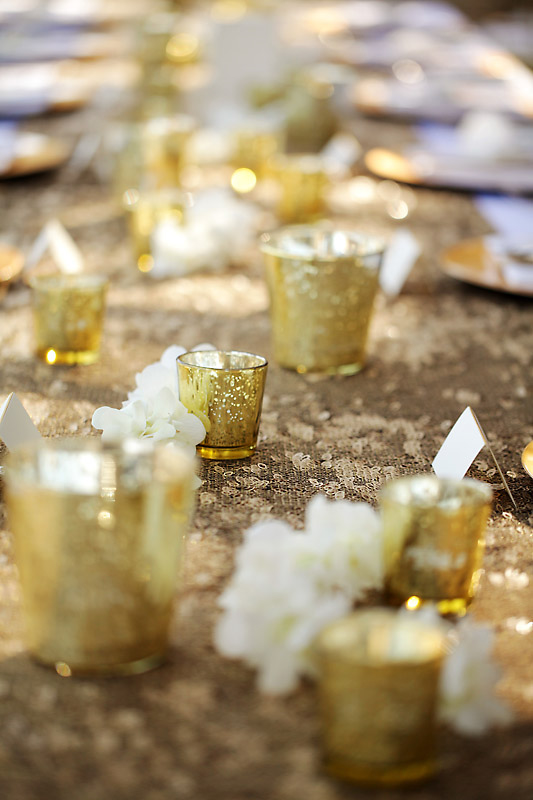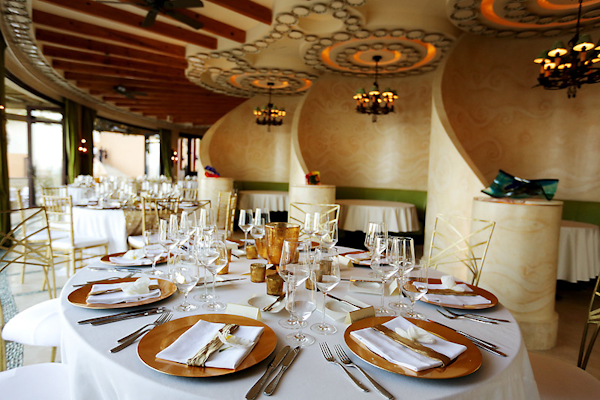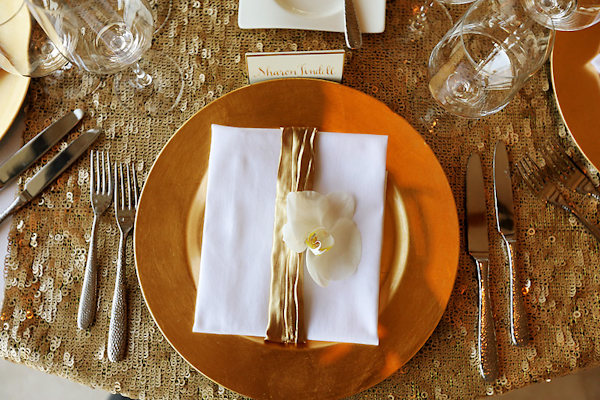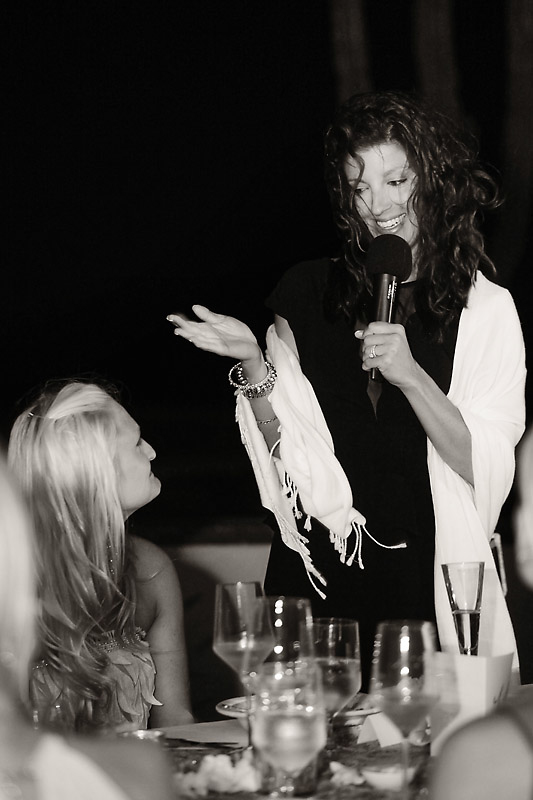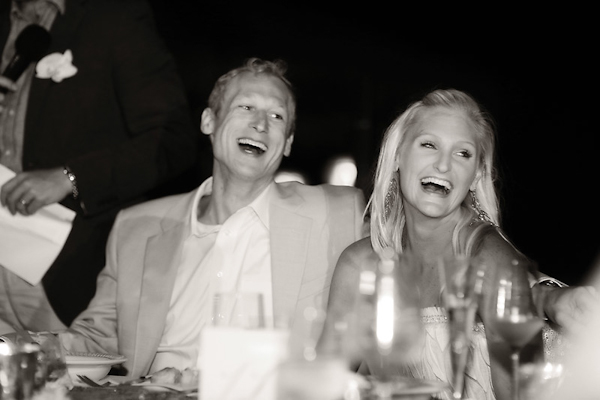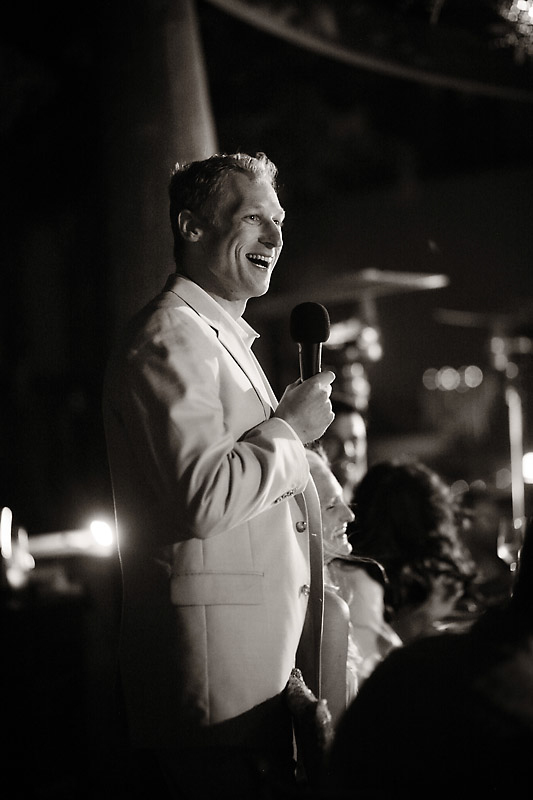 The Design: Elegant, sophisticated, contemporary, intimate, unique, matchless and fun! We used these adjectives to describe our vision of what we wanted our wedding weekend to look and feel like for our guests and us. It was three glorious nights of celebration with each night having its own decor. The color white was predominant during all three nights especially for the bride! I wore a special white dress each night.
The ceremony was at sunset in the lobby on Saturday. We draped the pillars with white fabric, hanging white orchids and white lanterns. We used white calla lilies and peonies for the boutonnières and bridesmaids bouquets. The view of Pacific Ocean as the backdrop was incredible! We had one song sung, a duet singing The Prayer.
The reception was the silver night. The food was served all night long. The decor featured white charmeuse linens, fun lounge furniture, an all white chandelier over the dance floor, a lit up bar, white peonies and orchids with silver accents including the table runners, votives and pillows.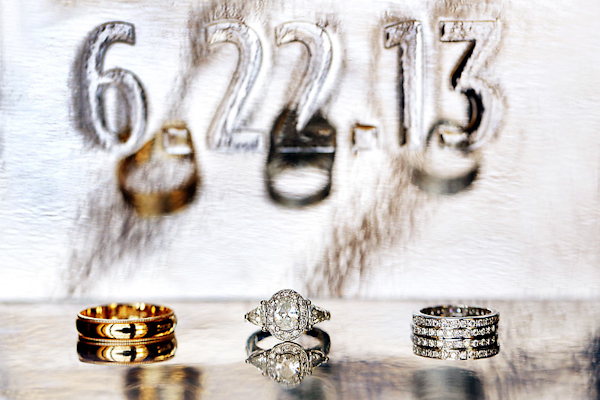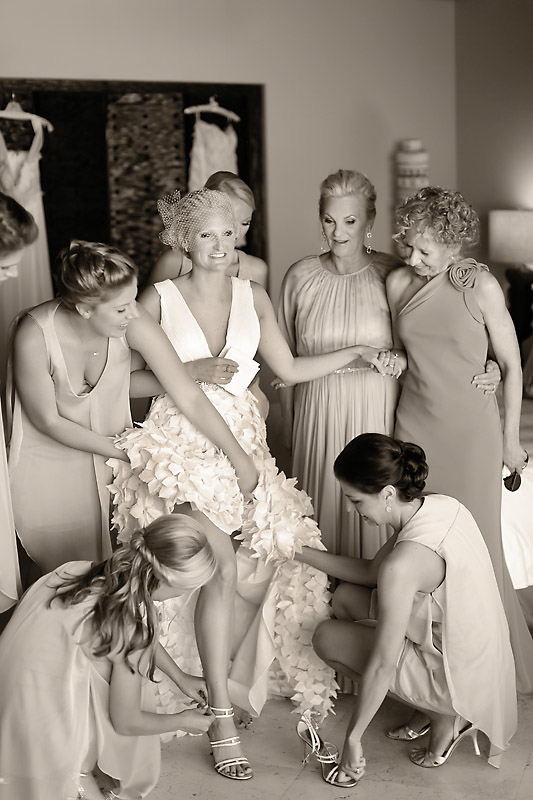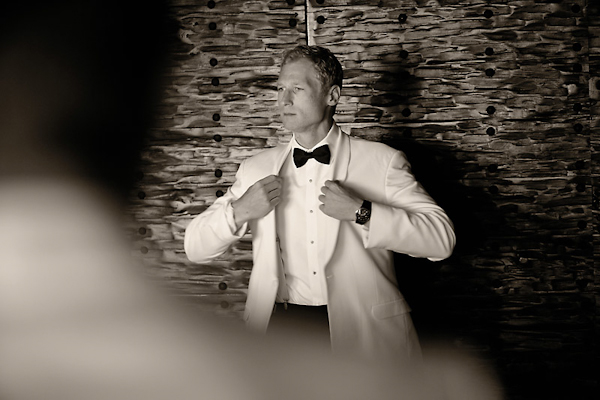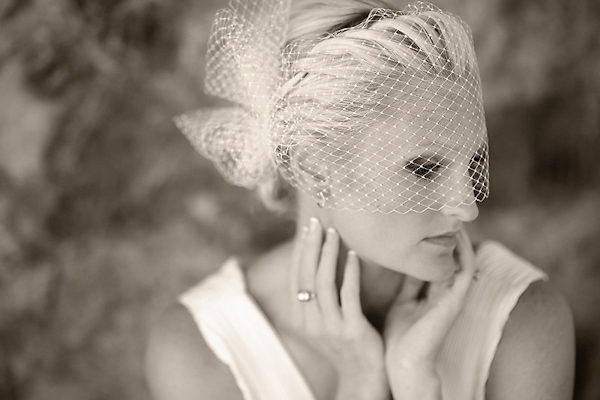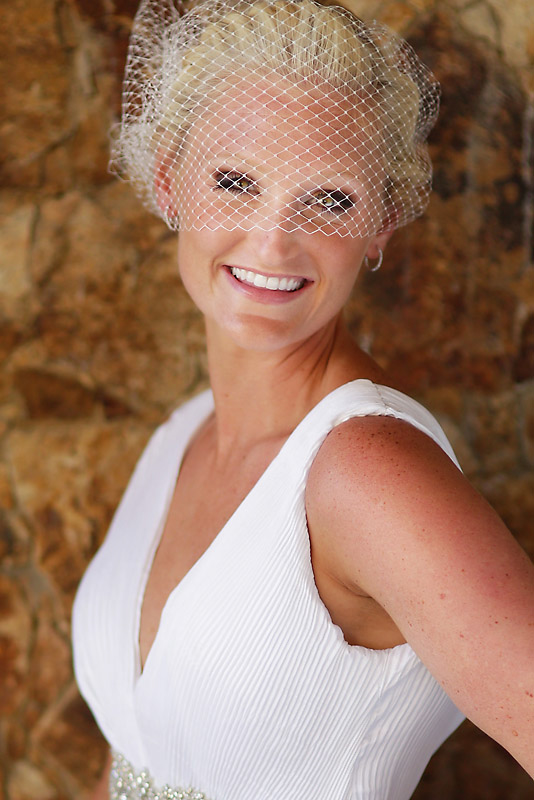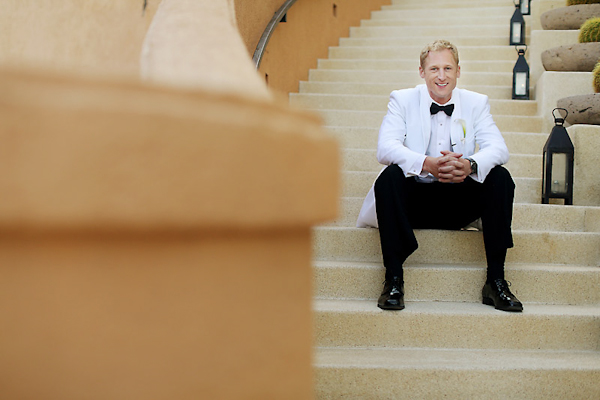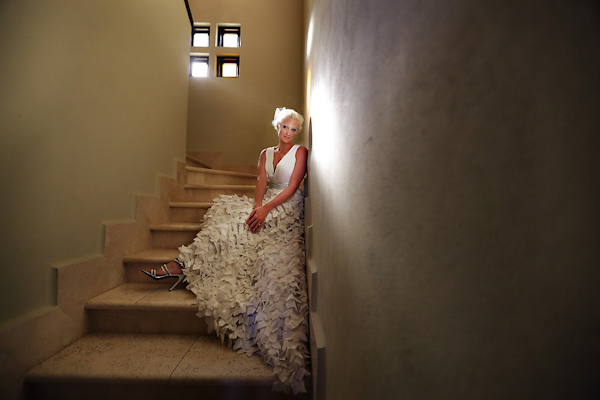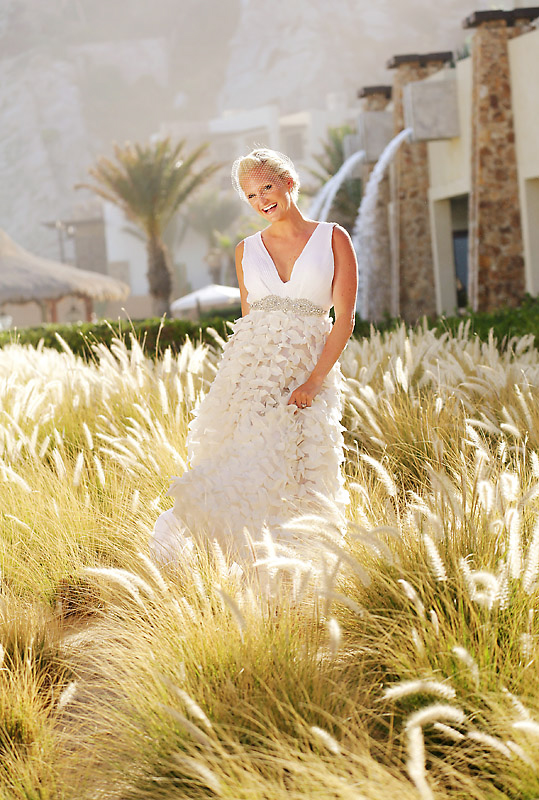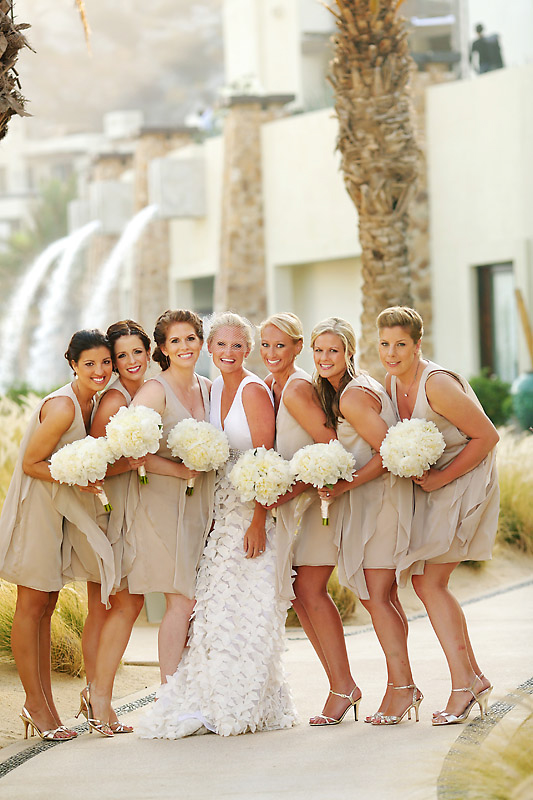 The Look: For all three nights, the look was white, clean, sophisticated, and kind of sassy. My Thursday night dress and headpiece had a hint of bohemian long, flowy, and fun! My Friday night dress was short, strapless, and a bit roaring '20s flair. My Saturday night wedding dress was more high fashion with a birdcage veil that gathered on the side of my head with a hint of the '20s accented with a broach.
I had a handkerchief that was given to me by our closest family friend, Ann Clancy. It was her husbands, Kevin Clancy, who passed away a month before the wedding. He was Irish through and through, so we had Kevins initials embroidered on the white hankie in green. I carried that with me down the aisle and both Matt and I used it a lot during the tearful ceremony. It was my most special accessory.
Matt wanted to be James Bond (literally) with the white dinner jacket and white suspenders very clean and sharp looking.
The bridesmaid dresses were a goldish taupe – very sophisticated and flirty, but also a tad sexy with a v-neck plunge. I loved the overlay fabric the dress had that gave it a romantic feel as they walked in the wind.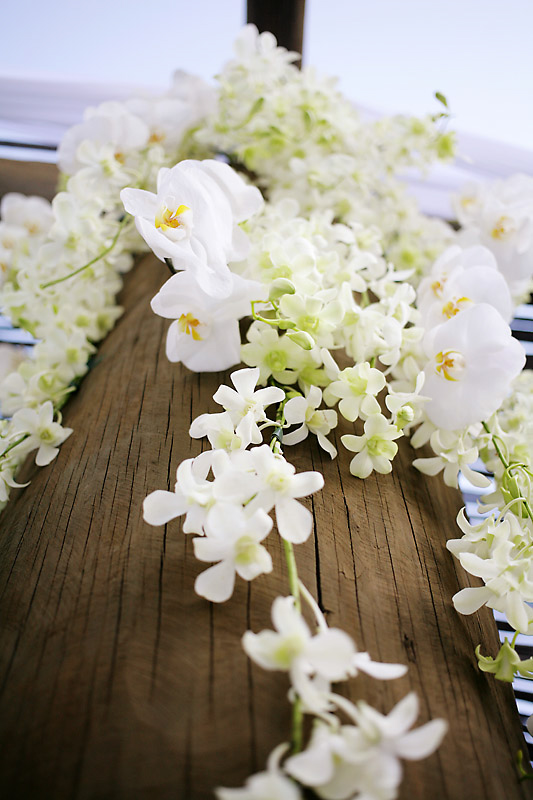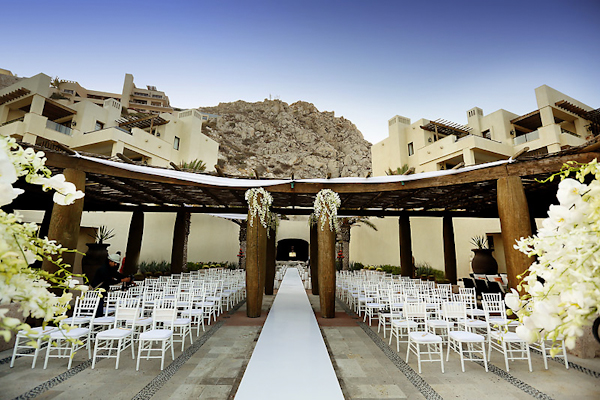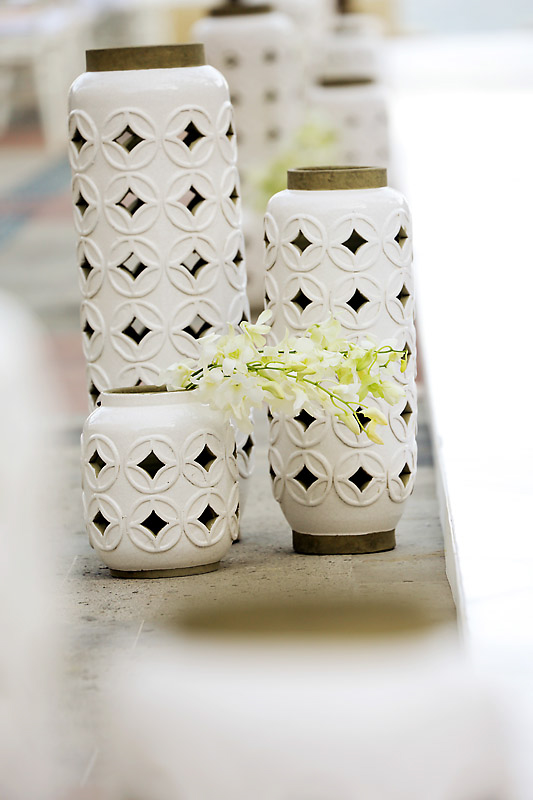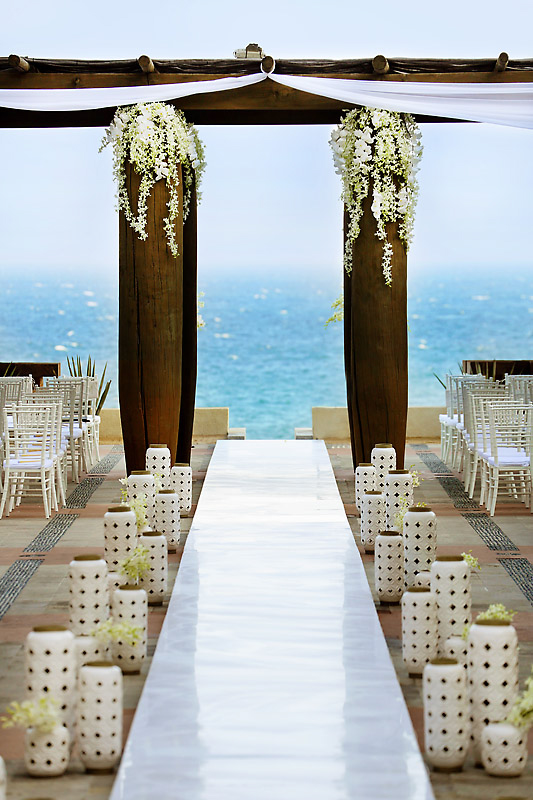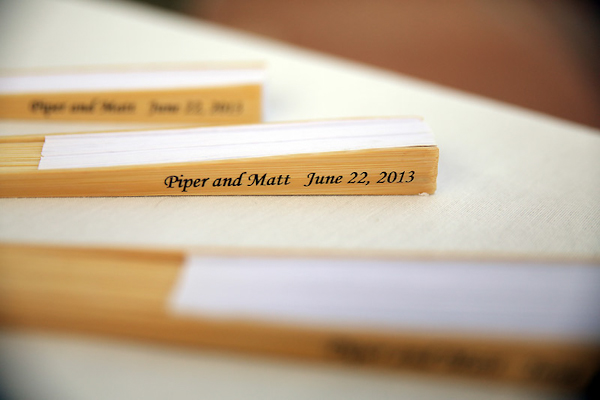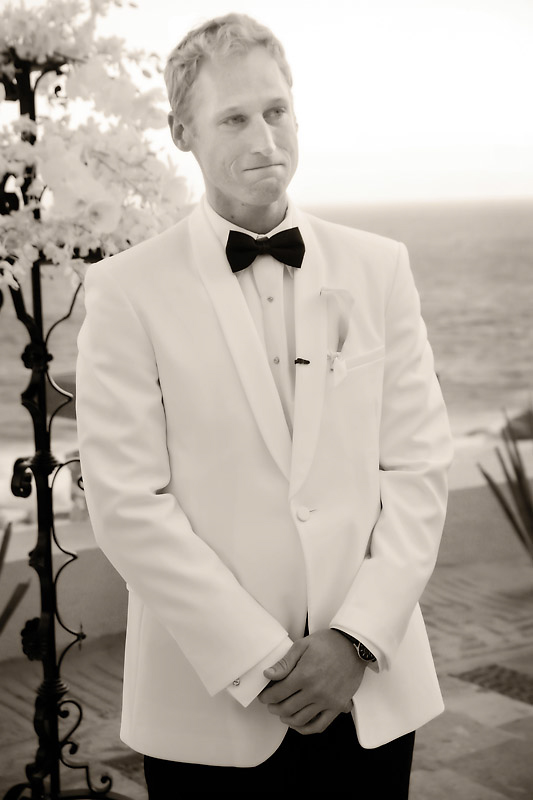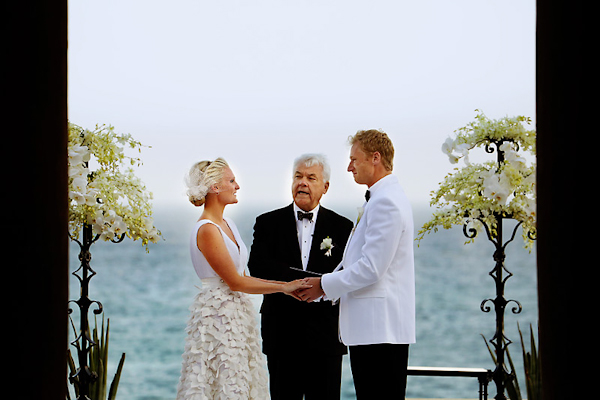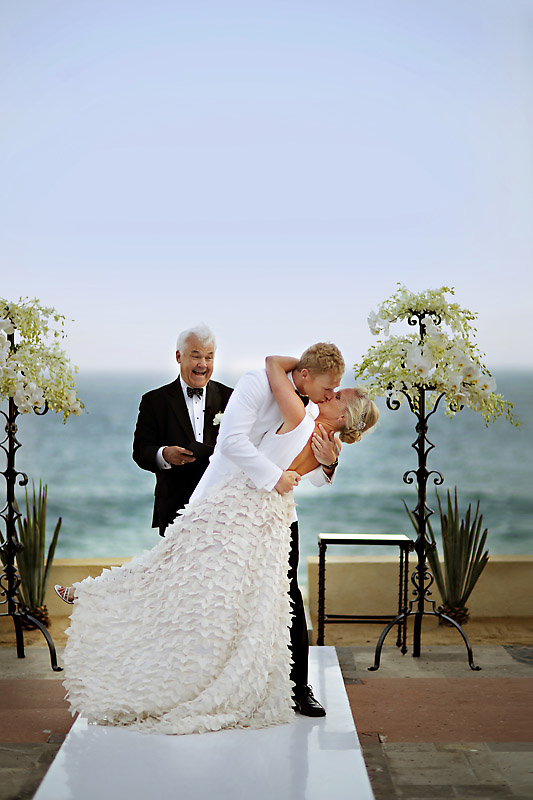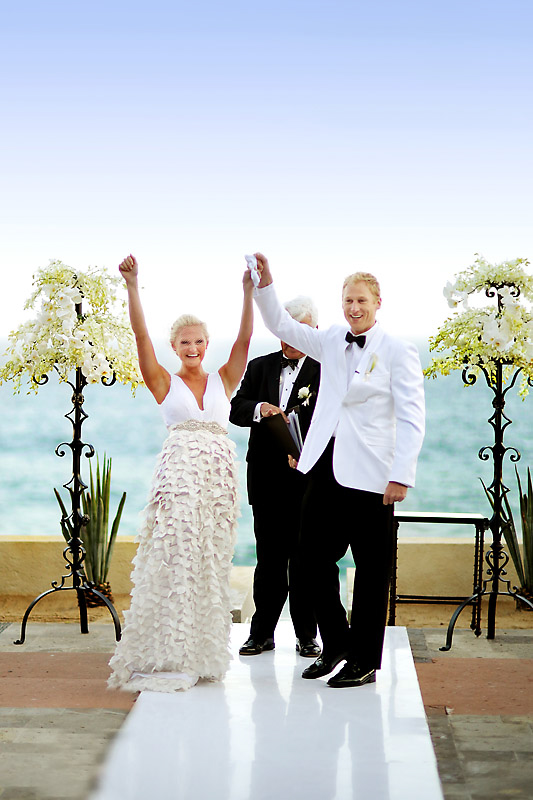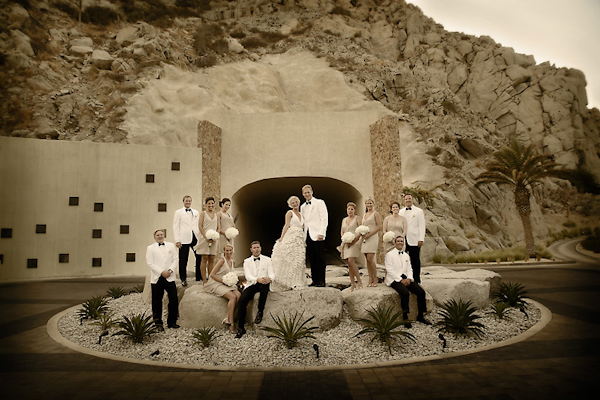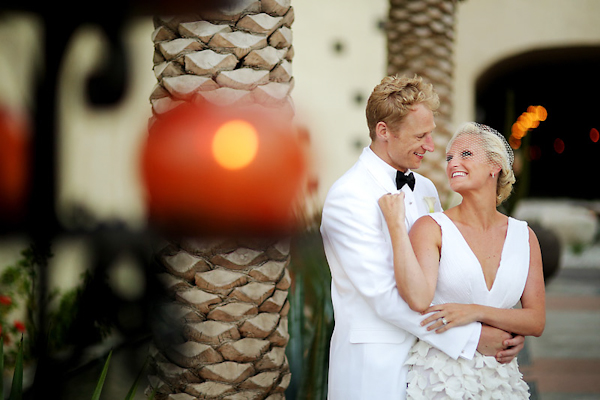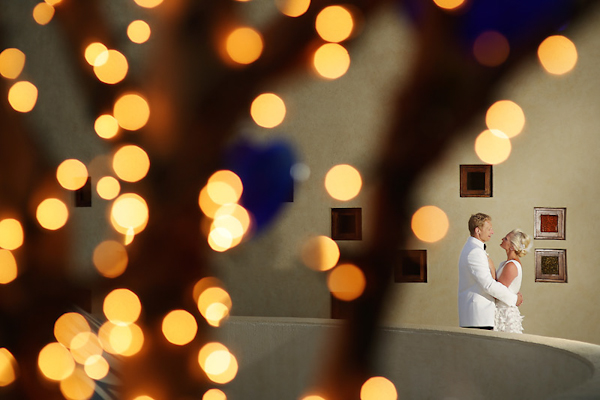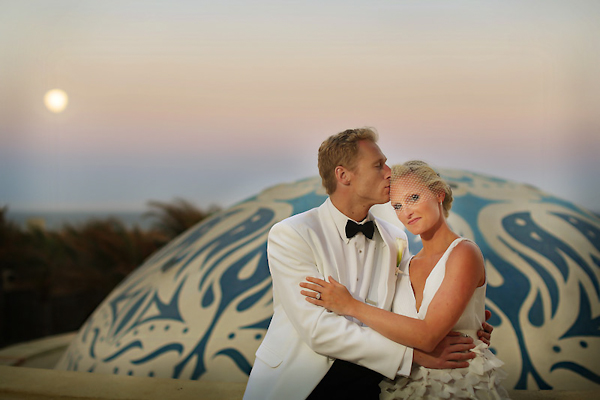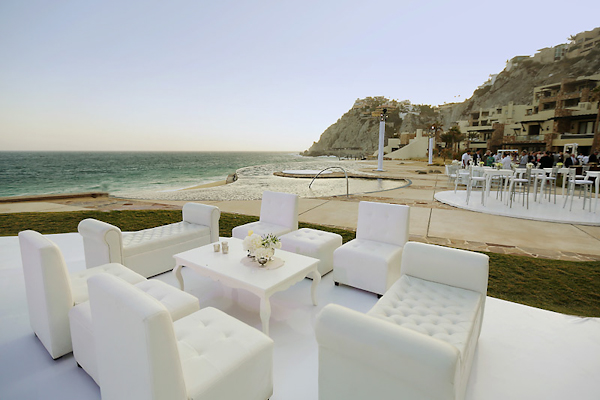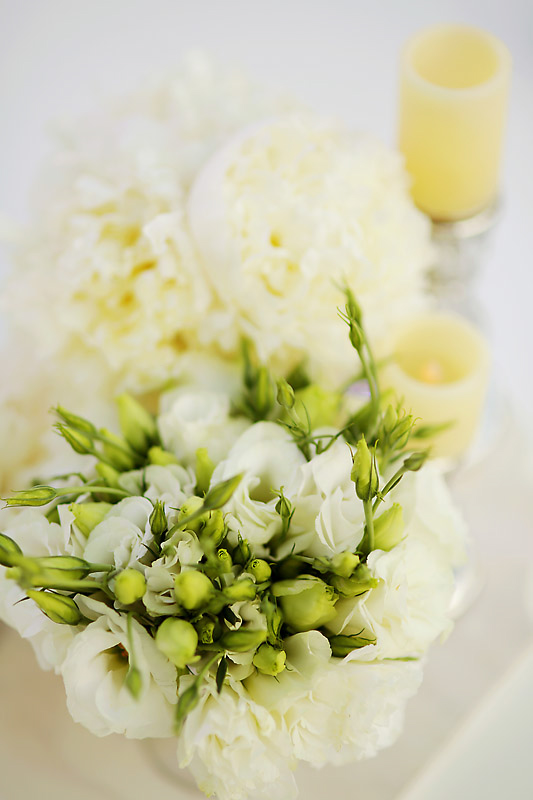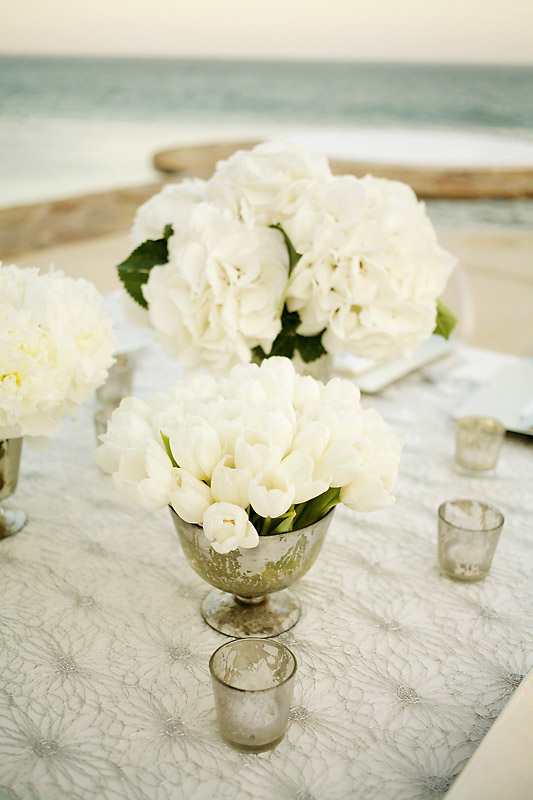 The Moments: Our most special moments included: saying our personal wedding vows to each other, listening to the song, The Prayer, at our ceremony and of course, our wedding kiss! The most fun part of the evening though was at the end of the reception, when the band had everyone come in around us to dance to one of our favorite songs Journey's "Don't Stop Believing" the dancing was such fun!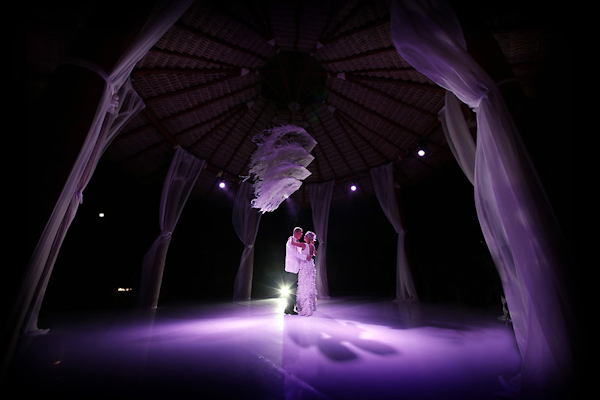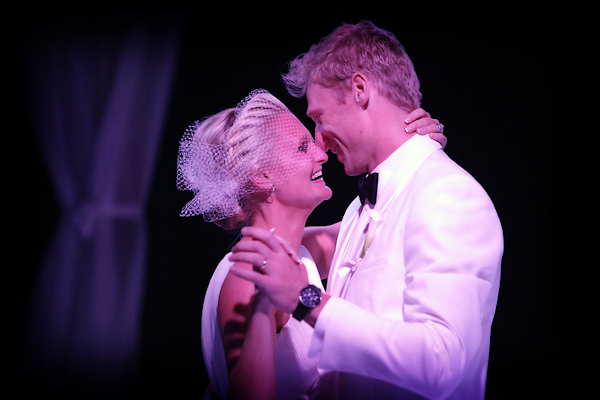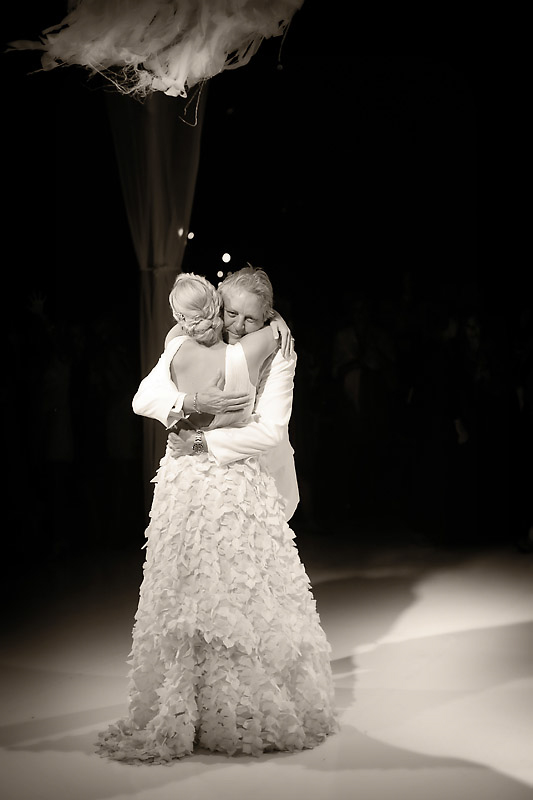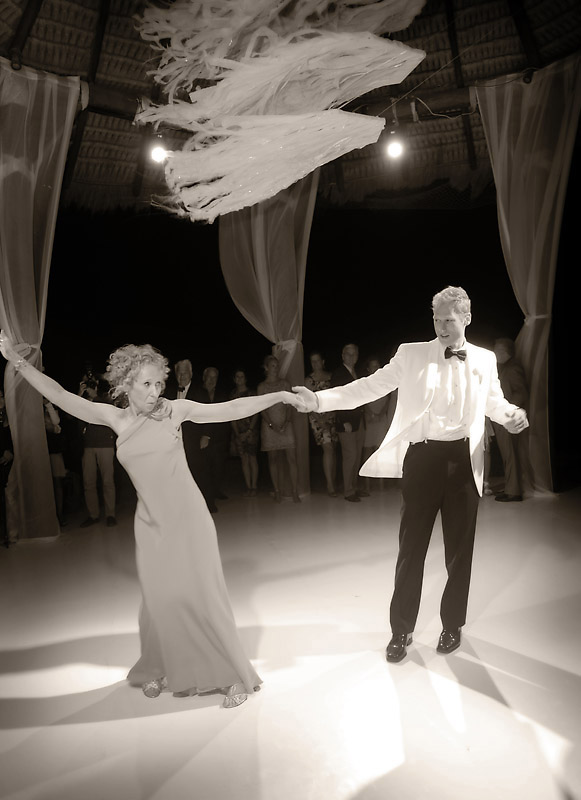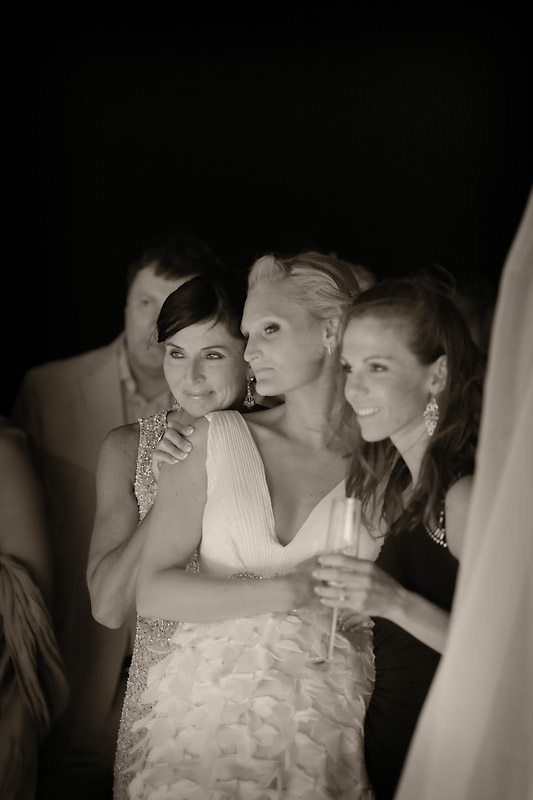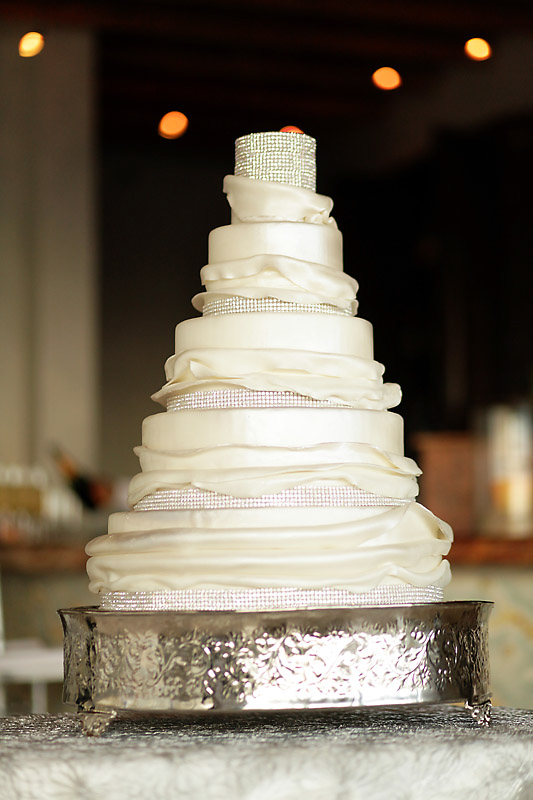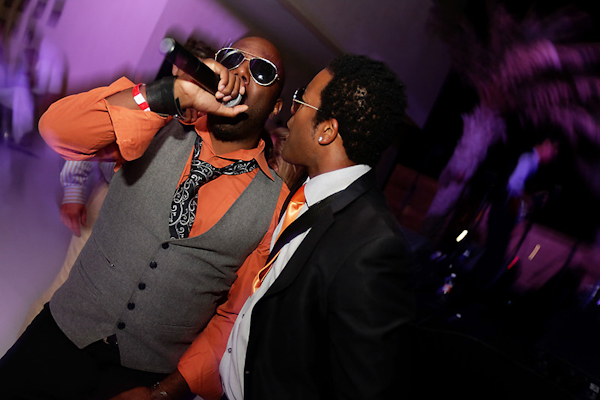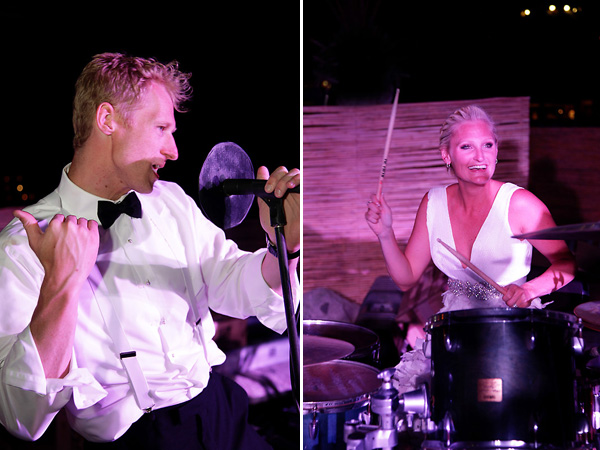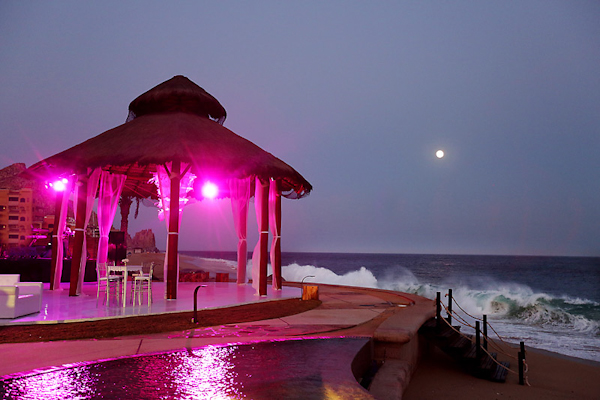 The Wedding Team:
Photographer: Chris+Lynn Photographers
Event Planner: Cecilia Villanueva of Capella Pedregal
Ceremony and Reception Venue: Capella Pedregal
Videographer/Film Maker: Cinematic Touch by Angel Zapien
Officiant: The Honorable Patrick Michael Duffy
Invitation Designer: Mac & Murphy
Catering: Capella Pedregal
Florist: Pina Hernandez
Cake: Capella Pedregal
Welcome Dinner Dress: Monique Lhuillier via Maddison Row Bridal Chic
Rehearsal Dinner Dress: LulaKate via Maddison Row Bridal Chic
Wedding Dress: Badgley Mischka via W
Thank you Piper and Matt for sharing your exquisite wedding weekend with us!
Want to see more incredible destination weddings in Mexico? Check out our Real Weddings Library!