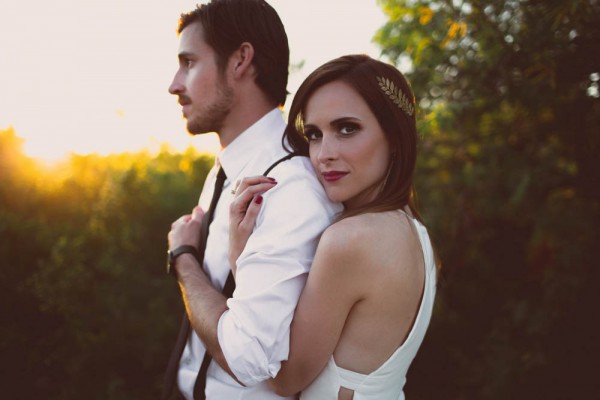 Desert weddings always produce incredibly breathtaking photos, and in Derek and Heather's case there is no exception. Their unique, gold accented wedding at the Coon Bluff at Tonto National Forest allowed for close friends and family to participate in the ceremony. Derek and Heather focused on creating a day filled with meaning and purposeful beauty. The bride chose a classic silhouette gown that combined perfectly with the gold bridal accessories, which were handcrafted by the bride herself. After moving the reception to a friend's backyard and adding a few natural touches, the couple enjoyed making memories with friends and family all night. There to capture it all, Monica Mae Photography perfectly shot astonishing photos of this amazing Arizona wedding.
The Couple:
Derek and Heather
The Wedding:
Coon Bluff at Tonto National Forest, Tonto Basin, Arizona
The Inspiration:
We wanted to keep things as simple as possible in a way that still came across as unique. For decor, that meant letting the environment do the decorating for us. Our ceremony was in the middle of nature, and we didn't bring in anything but a burlap aisle runner in order to keep my dress clean, and even that blended in with the dirt. For the reception we were lucky enough to have friends with a beautiful backyard framed by exposed white brick, wood fences, greenery (a rarity in AZ!), and cafe lights that were already strung. Table decor featured simple beige linen, dried branches, simple floral accents, and candles that doubled as insect repellent. We tried to be very intentional about what we included and what we didn't. If it didn't serve a purpose or if it wasn't meaningful to us, we didn't include it. My halter dress had a classic silhouette but the cutouts and slit made it like no other dress I had seen in the wedding dress market. Our immediate family and bridesmaids/groomsmen all adhered to a color scheme of rose golds/champagnes/bronzes. I gave each of the girls the freedom to find a dress they liked in that color scheme, the unifying factor being to find one with sequins or beading. I wanted them to be able to find something affordable that they would want to wear again. I handmade unique jewelry pieces for the women and myself that were Grecian and Egyptian inspired. Each of the men wore white dress shirts and black slacks and were each given the same rose gold tie. Derek differentiated himself by wearing black suspenders and a black tie.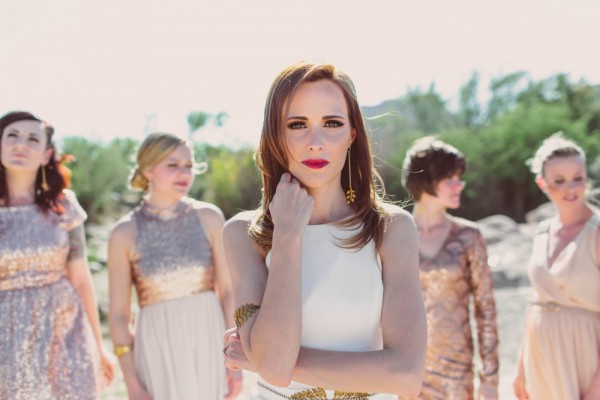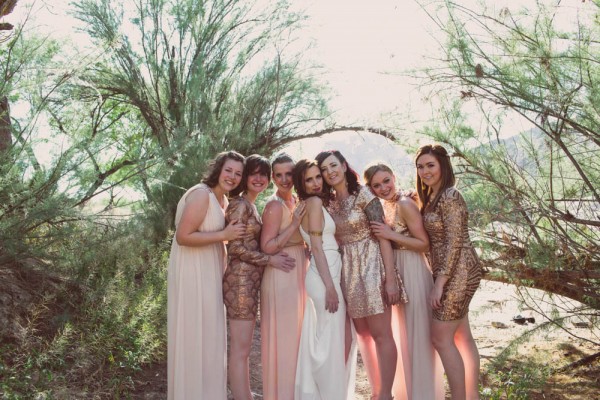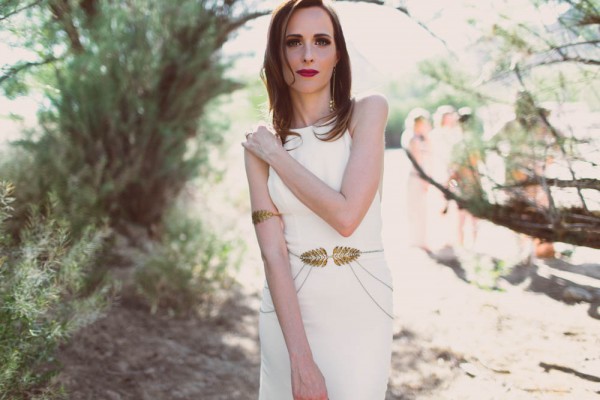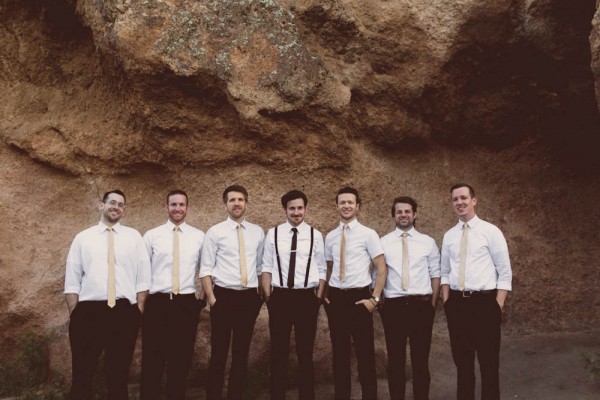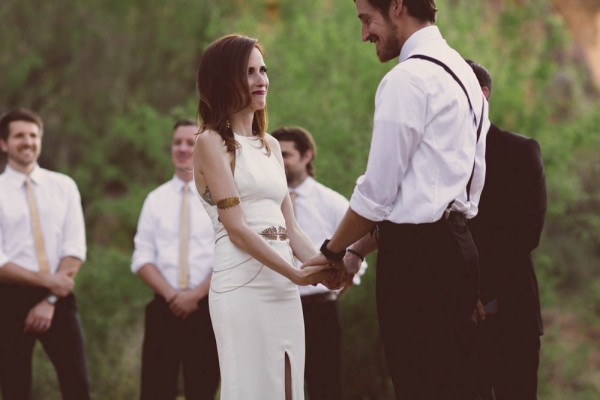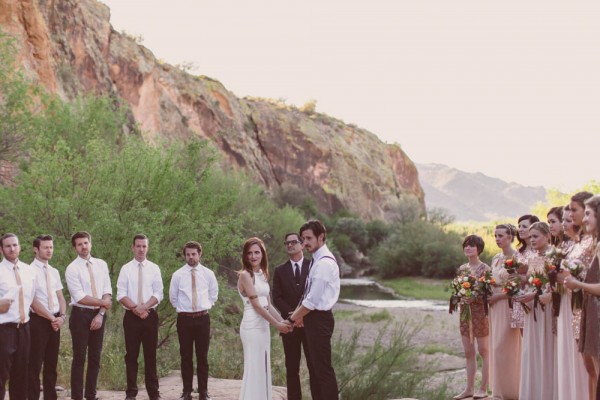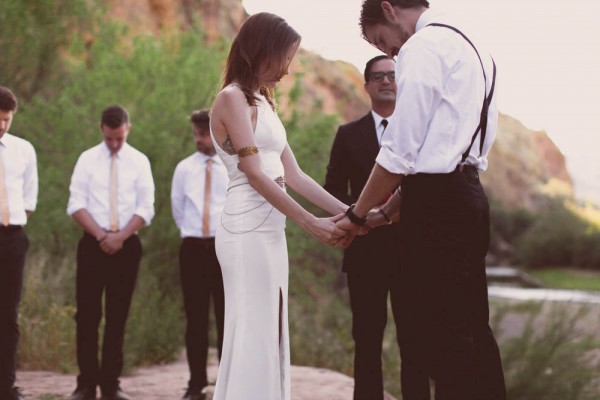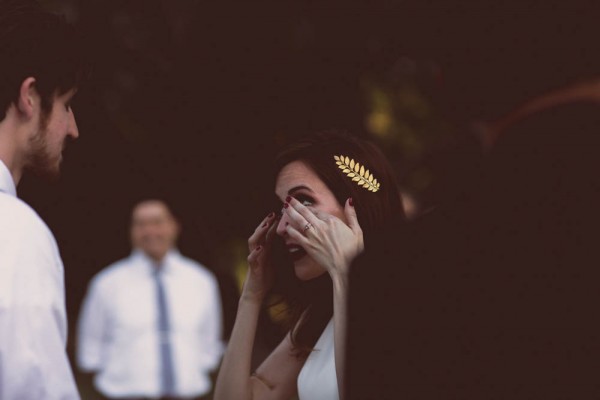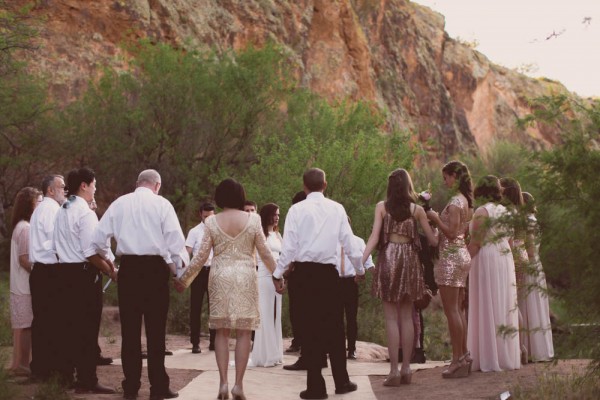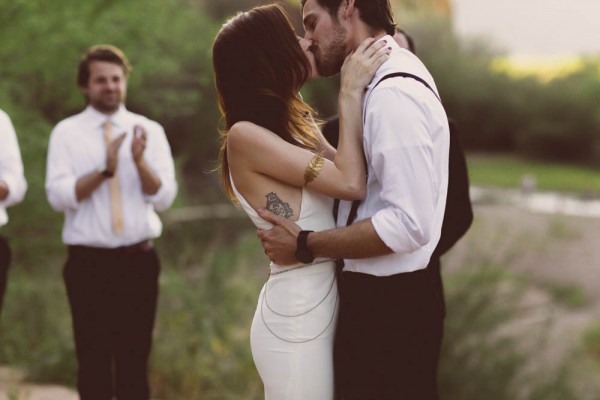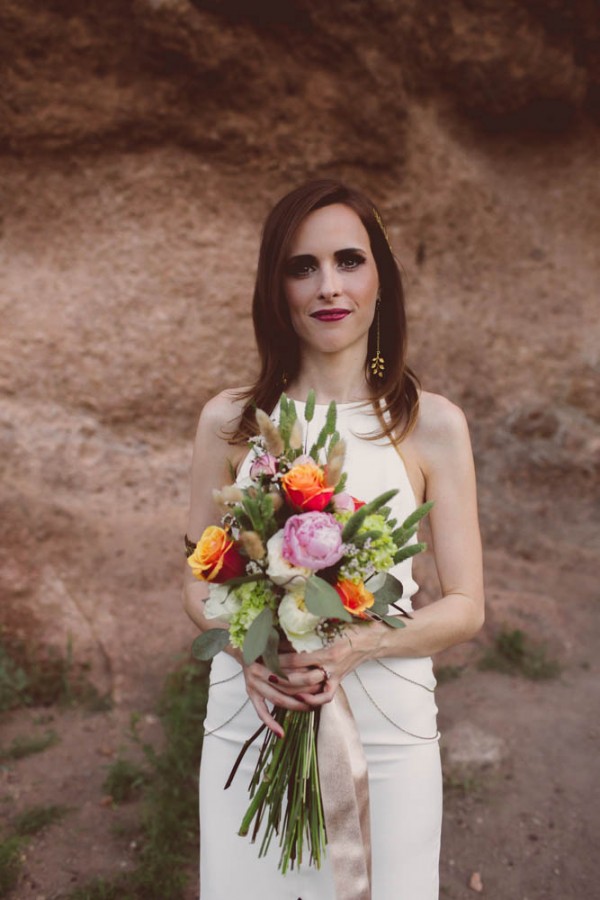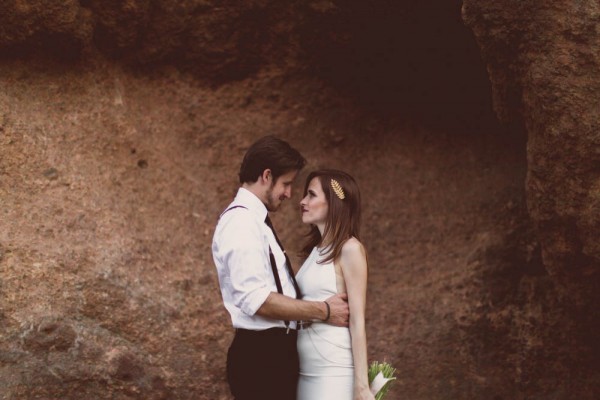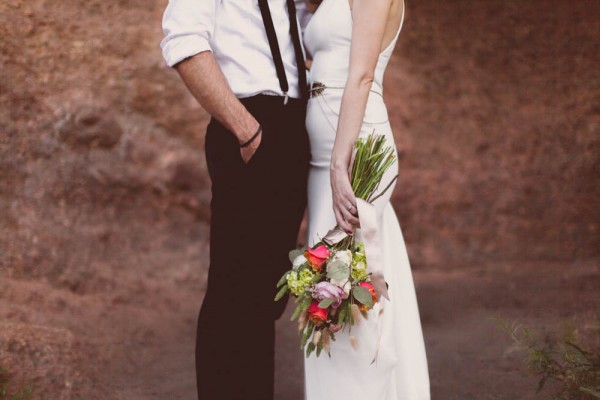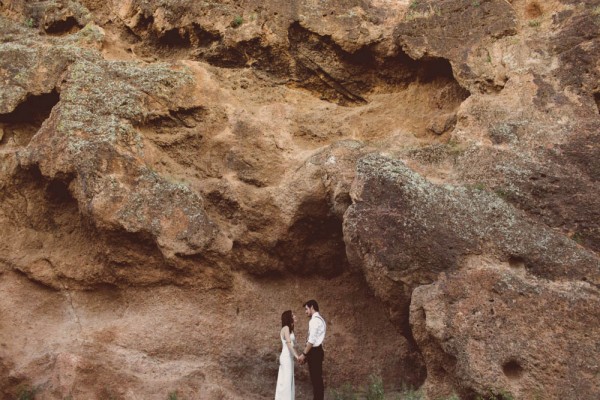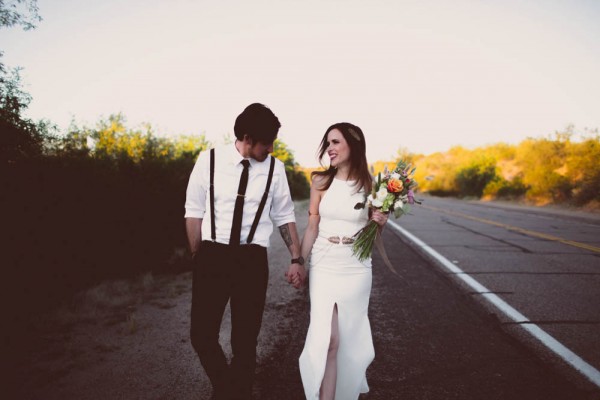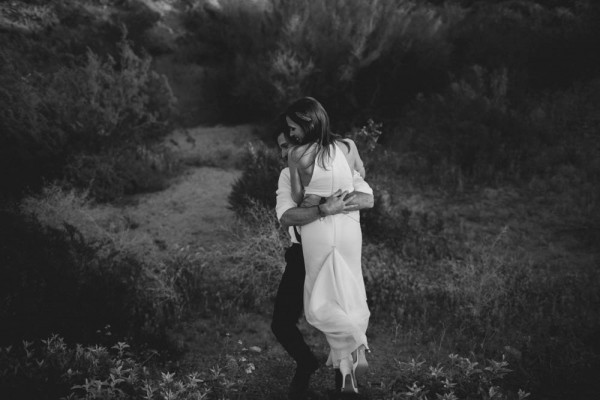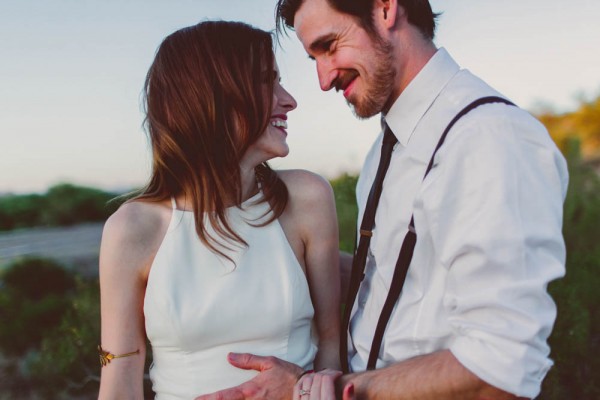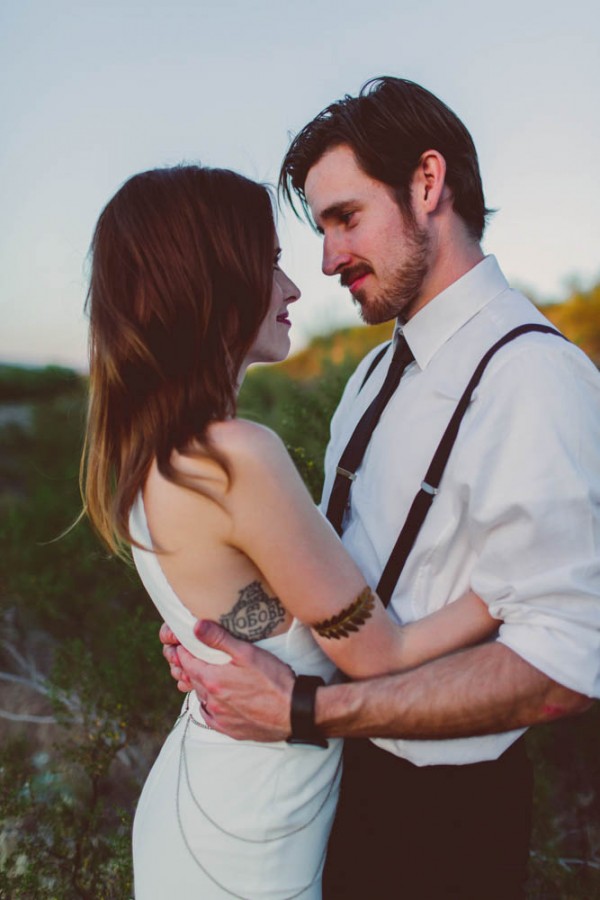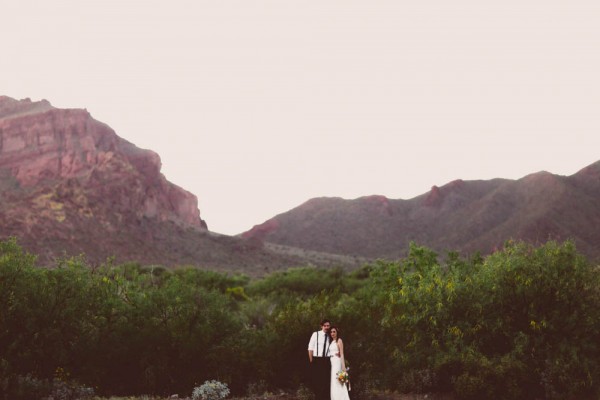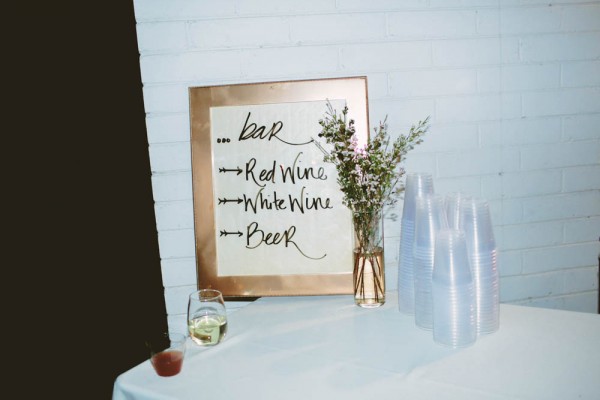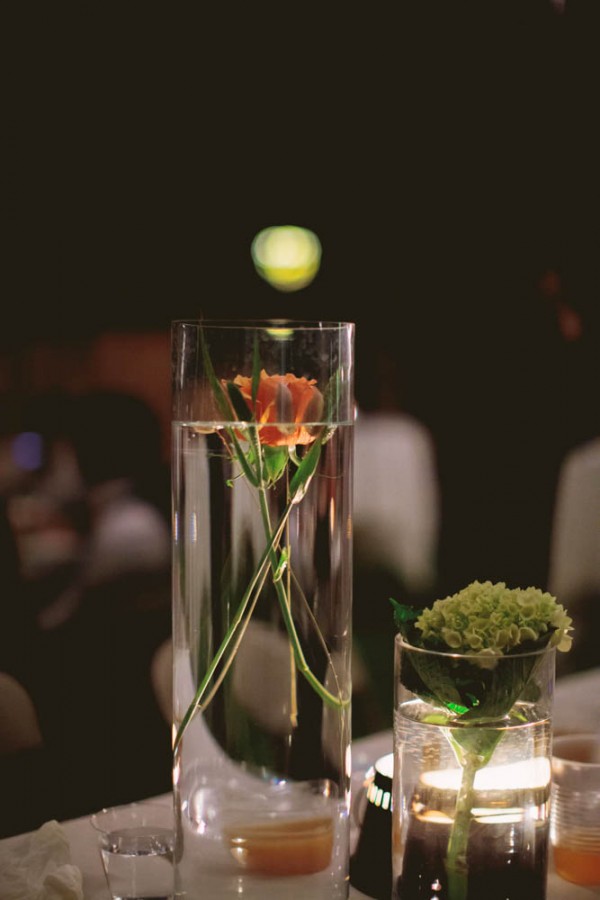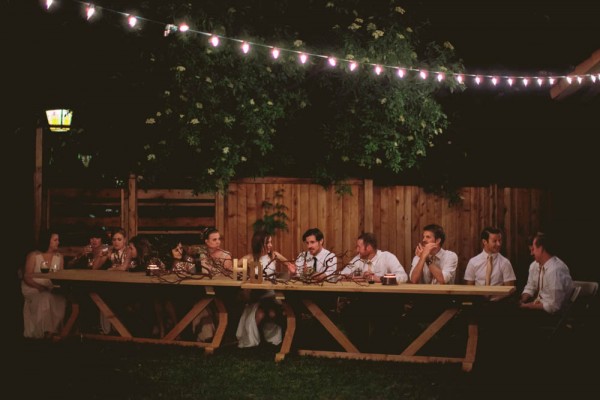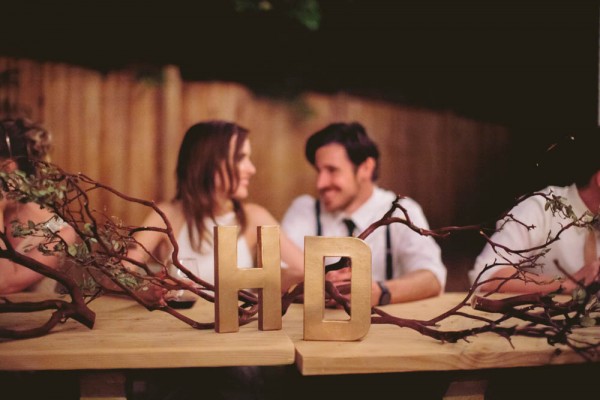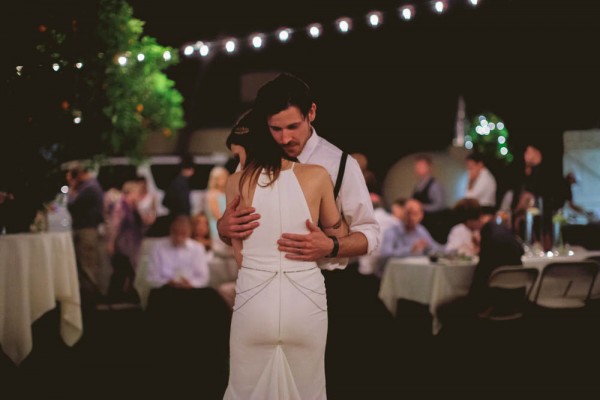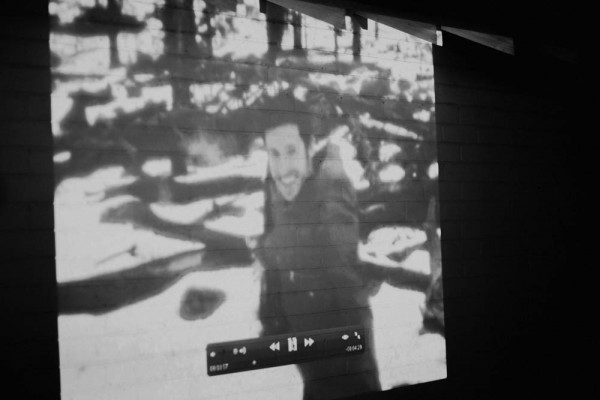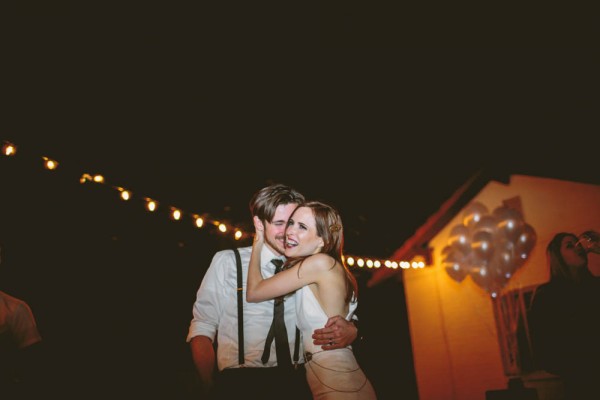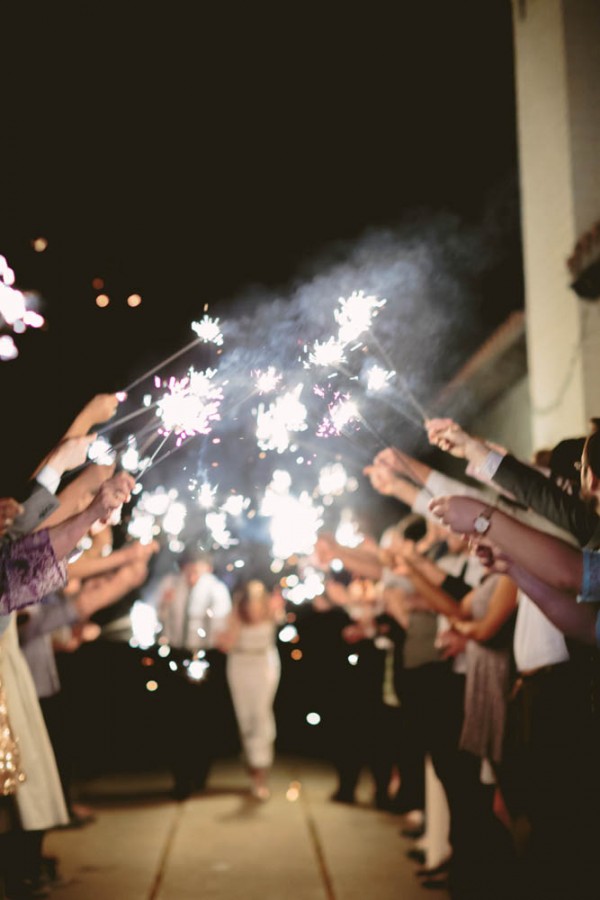 The Moments:
Can I pick one for each part? 1) The ceremony itself was incredibly intimate and special. We threw tradition out the window by only having the immediate family and bridal party there (a few of their significant others watched from the side). Our parents, brothers, sisters, bridesmaids, groomsmen, and officiant surrounded us in a circle for the entirety of the ceremony and each person had an active role. Our fathers shared wisdom about marriage. Our mothers shared what it was like to raise us. A friend shared the incredible story of our meeting each other. Our siblings did the ring exchange, and our wedding party helped the pastor, a close friend, officiate the vows. At the end everyone held hands around us and prayed for our future. There was so much love in that desert that afternoon. 2) At the reception we played a Super 8 video of actual Super 8 footage Derek and I had recorded of each other over the course of dating. I told him that I wanted to pick the song that played along to the video but that it would have to be a surprise. What he didn't expect was that I had contacted one of our favorite musicians–a Londoner by the name of Tom Rosenthal–to write a song about us (seriously…go listen to him). It was such a happy moment when he realized who was singing and what he was singing about!
The Couple Recommends:
Firstly, Monica Mae Photography. Monica & Christian were kindred spirits who, in addition to having an incredible aesthetic, were always checking in with us by giving us sweet notes and gifts leading up to the big day. Second, Andy Castano Design provided us with impeccably beautiful arrangements and decor, and his reliability and flexibility made for a very smooth day. Third, Il Bosco Pizza brings their kiln to your event and wood-fires their gourmet pizza on-site (and the have gluten-free!). How amazing is that? The owner and his staff worked the event and in addition to being affordable & friendly, they really took care of our group.
The Wedding Team:
Photography – Monica Mae Photography
Ceremony Venue – Coon Bluff at Tonto National Forest
Reception Venue – Private Residence
Floral Design – Andy Castano Design
Catering – Il Bosco Pizza
Hair Styling – Amber Pope
Wedding Dress – Light In the Box
A huge thank you to Monica Mae Photography for sharing Derek and Heather's incredible wedding at the Coon Bluff at Tonto National Forest! Love desert weddings? Check out this elegant desert wedding in Phoenix!