Looking for gift ideas to thank your bridesmaids for all they do? Here are a few fun options I've run across recently that span the style gamut from sweet and sentimental all the way to purely practical. Every girlfriend is wonderfully unique, so find each of them a thank you gift to suit their personalities.
Etsy shop owner Hazelnut Cottage handcrafts these romantic looking customized pendants, perfect for the girl who loves pretty, pretty things. Choose your own wording to express what you appreciate about her, and the accompanying pearl, stone or charm to go with it.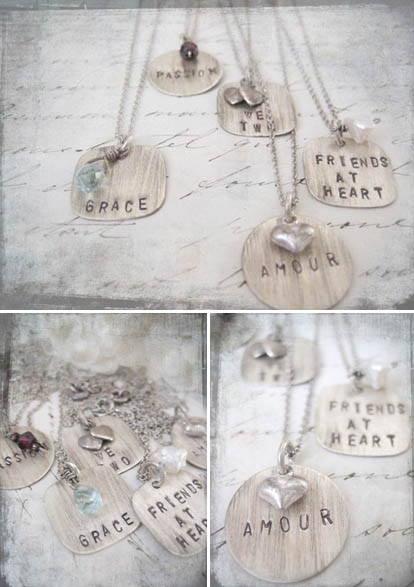 While you're at it, check out Hazelnut Cottage's custom bridal bouquet charms. Tie one to your wedding bouquet and then treasure it as a little keepsake forever after.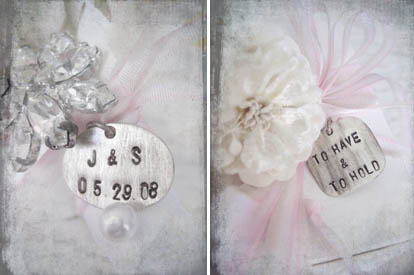 Over the past week I've been burning the Lazy Lemongrass candle and soaping up with the bar of Lemon Milksoap that I received from Nettiescrub, and they are such a treat! Each item in this line of spa goodies is handmade in Southern California with 100% natural ingredients, and have lovely scents like lemon, lavender, peppermint, grapefruit and mandarin. Shop their online store and treat your girls to a couple of these fun little gifts, because really, who doesn't love decadent beauty products?
EXCITING UPDATE: Junbug readers receive 20% off their order, and free shipping! Just write in the comments section during checkout that you found them on What Junebug Loves and you'll get the money refunded back to your credit card. Thanks Nettiescrub!

Jewelry designer and Etsy shop owner Gemmafactrix makes fantastically simple rings that are great to wear alone or stacked together. Her bold mod Bubble rings come in all different colors, and her Bauble ring is made of sterling and brass for a delicate, organic look. Give away one or give away a bunch, they are sure to please your fashion savvy friends.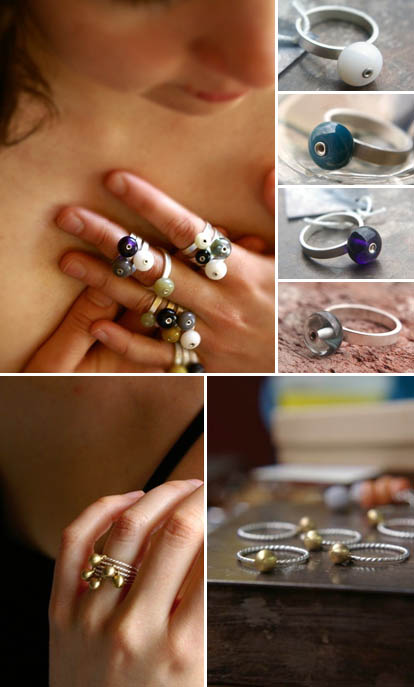 For your girlfriends who are eco-aware, I love these reusable grocery bags from Envirosax on BrightandBold.com. Choose the style of prints they'll like the best and give them a handy pack of five for use anytime, anywhere.