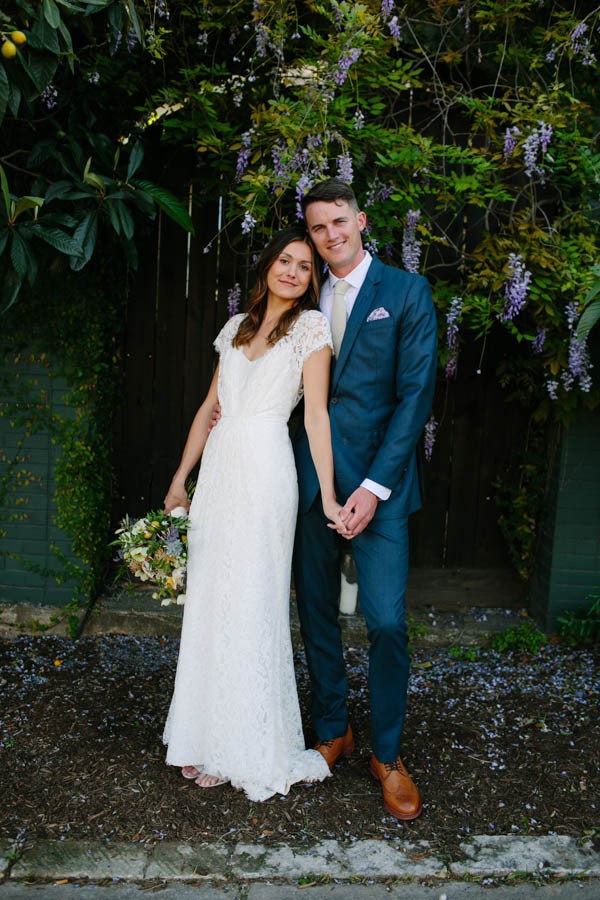 This French-meets-Texan wedding was so full of love, the happy couple decided to throw two parties instead of one! Inspired by their favorite French restaurant, Jen and John chose Justine's Secret House as the intimate venue for their très français ceremony and dinner. The couple embraced the fact that everything's bigger in Texas for their large next-day reception at the bride's parents' ranch, inviting everyone that is near and dear to their hearts and passing out bandanas personalized with the ranch's brand as favors. We are so in love with how Amber Vickery Photography beautifully captured the couple's French Victorian ceremony vision as well as their country sensibilities for the ranch reception.
The Couple:
Jen and John
The Wedding:
Justine's Secret House, Austin, Texas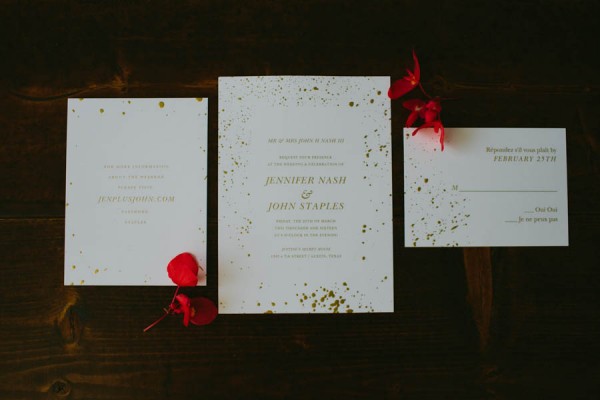 We chose our venue based on our favorite French restaurant in Austin, Justine's Brasserie. They happen to run a small event venue called The Secret House: A beautiful French Victorian house secluded from the business of E. 7th street by a magical fenced-in courtyard lined with palm and loquat trees draped delicately with cafe lights. A New Orleans vibe with a French flair and an oh-so-French attitude. It was beyond perfection.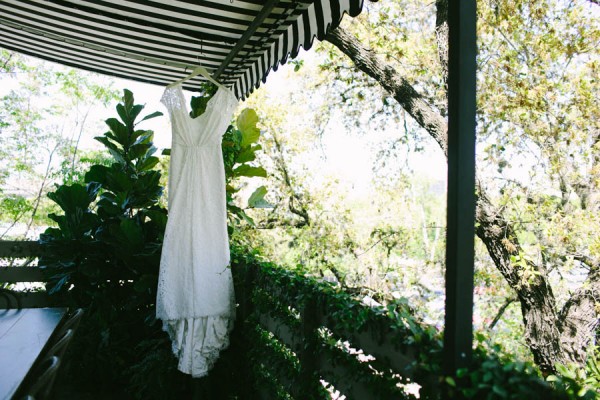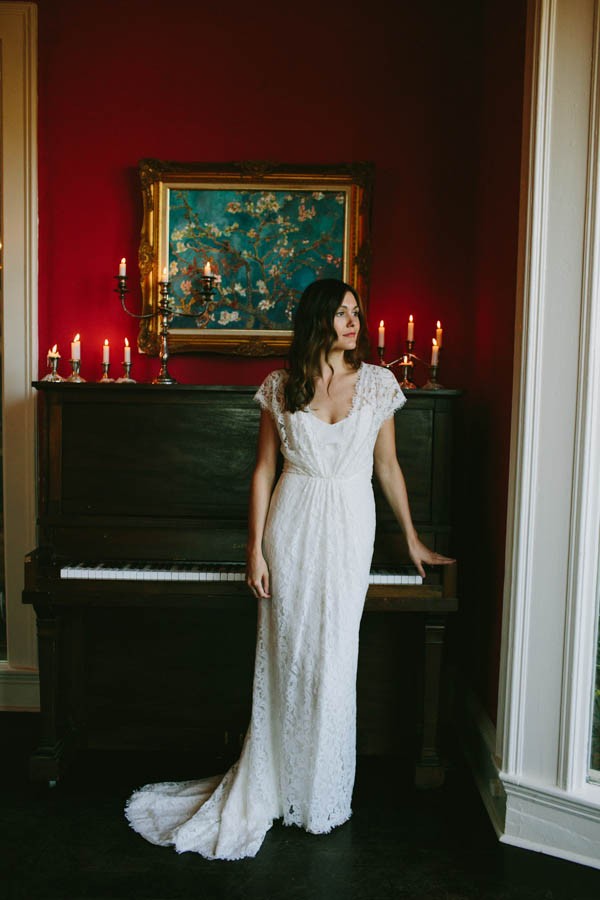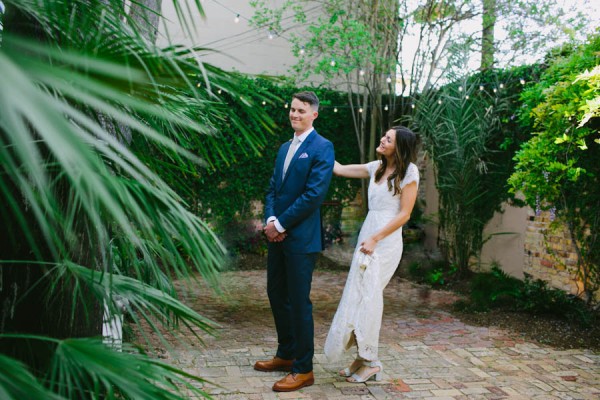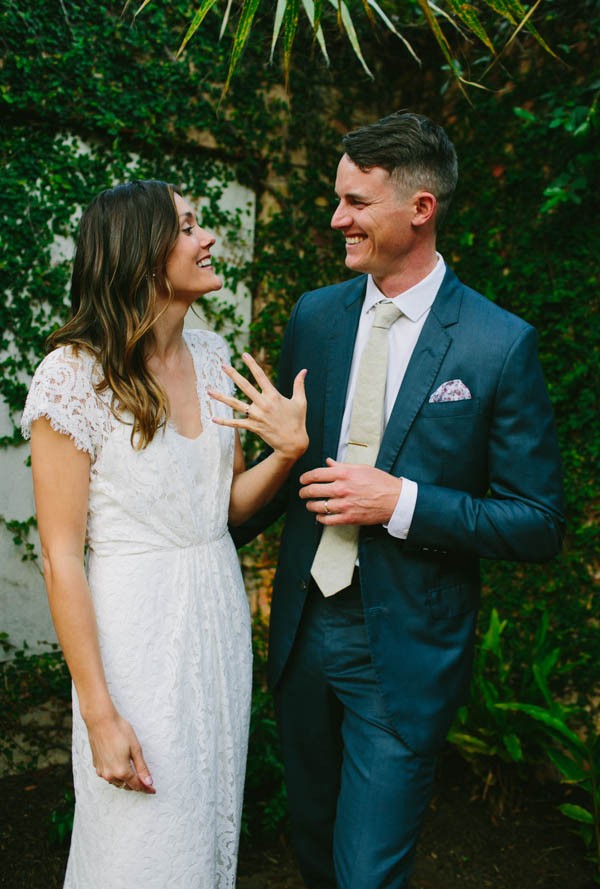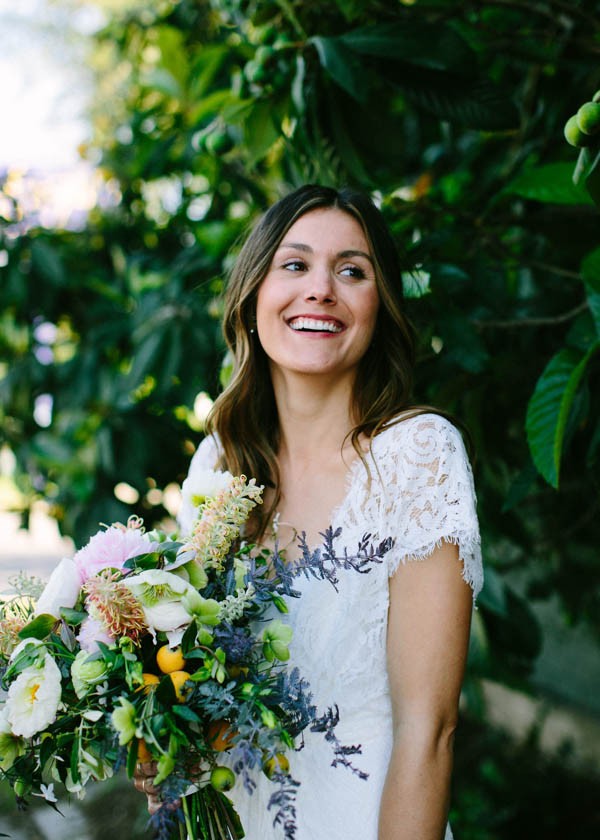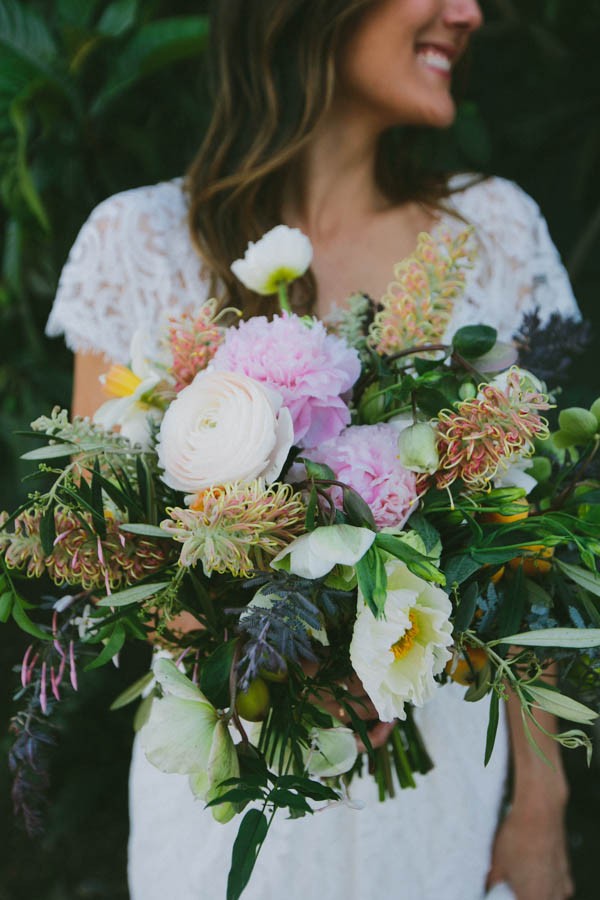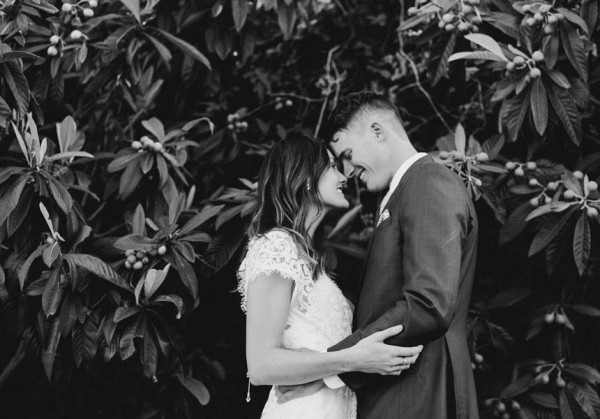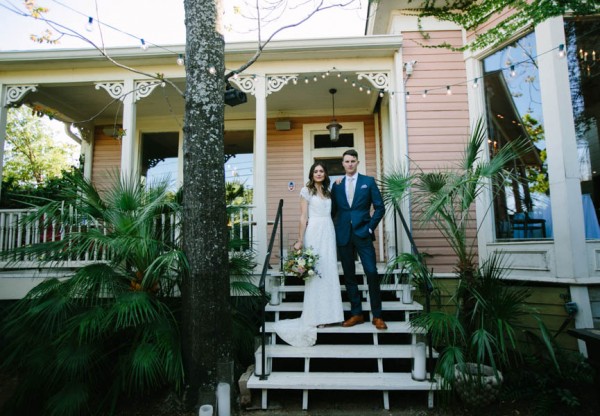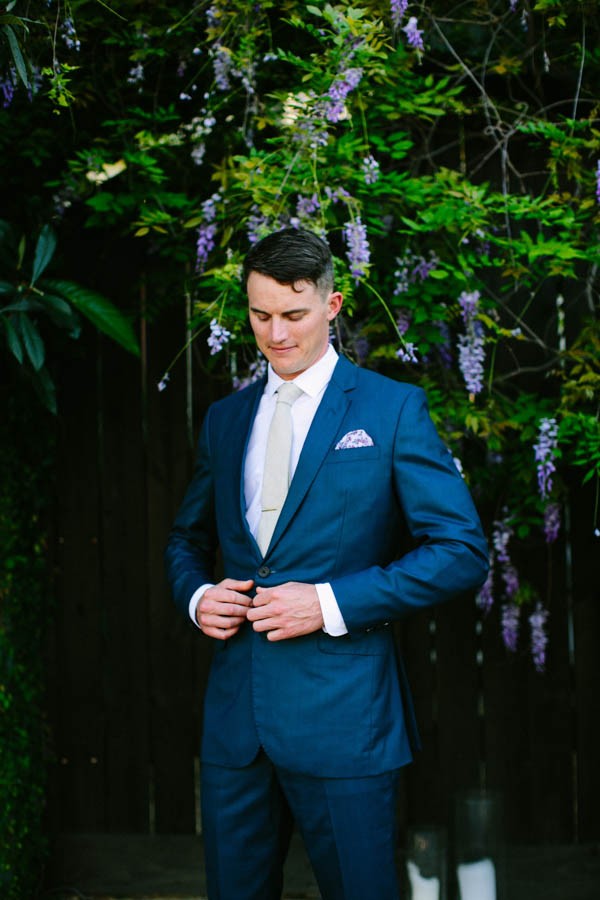 The most memorable part of the day for me was forgetting to carry my bouquet down the aisle. Yup, I forgot it. Never felt more naked standing at the altar sans-bouquet! Lucky for me, the bouquet magically made its way down the isle about a minute into the ceremony.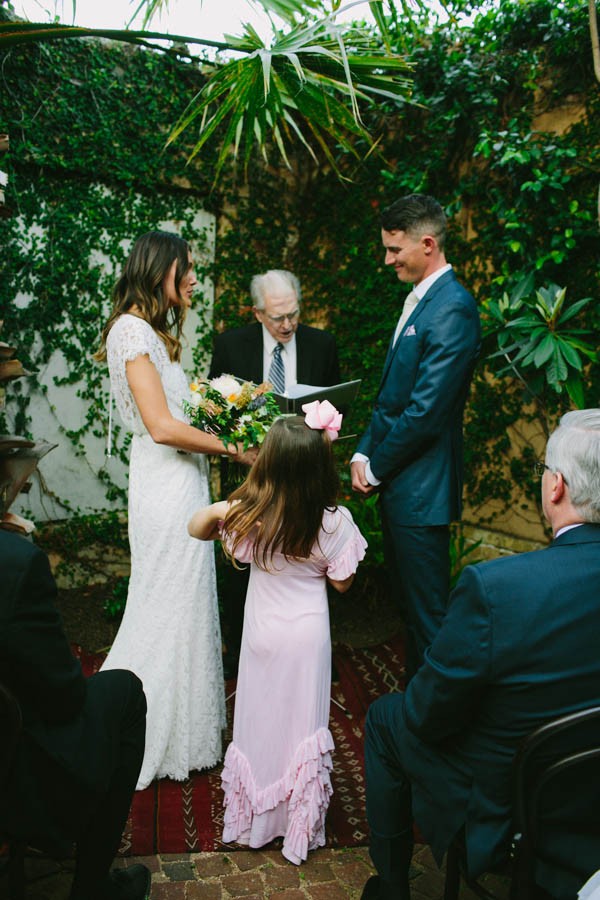 Having my grandfather officiate the ceremony (the same ceremony he performed 30 years ago when he officiated the wedding of my parents), was by far the most memorable and sentimental moment of the entire weekend.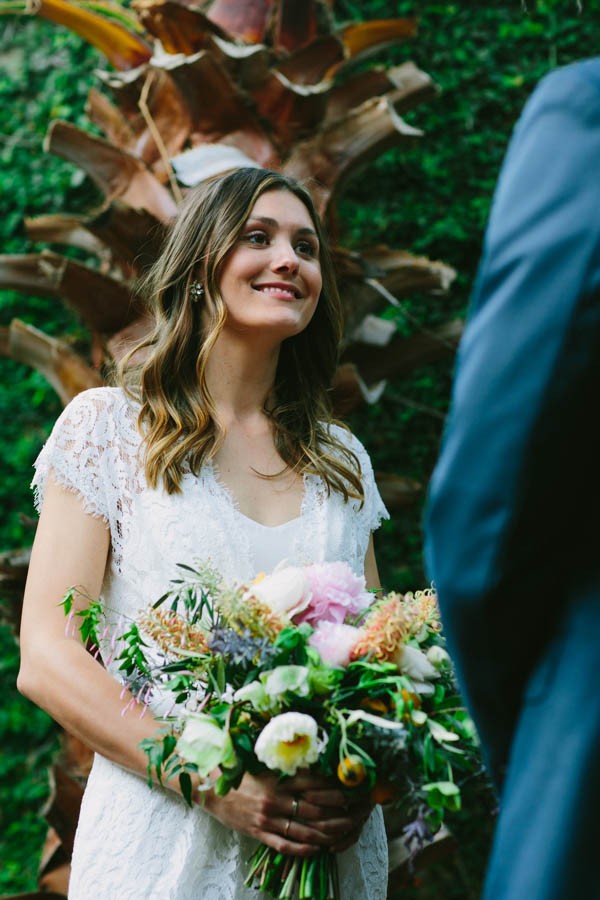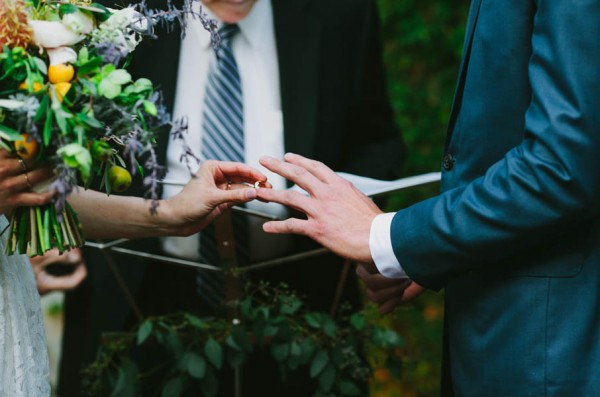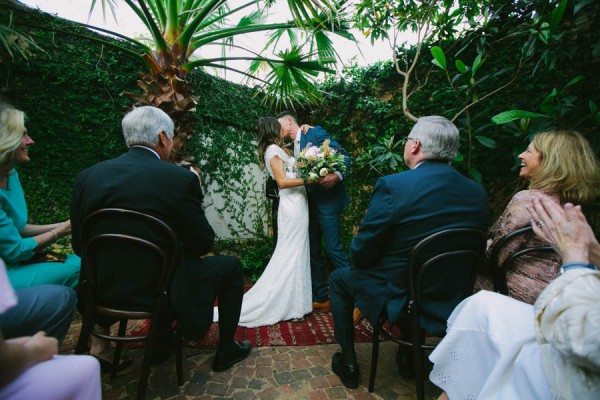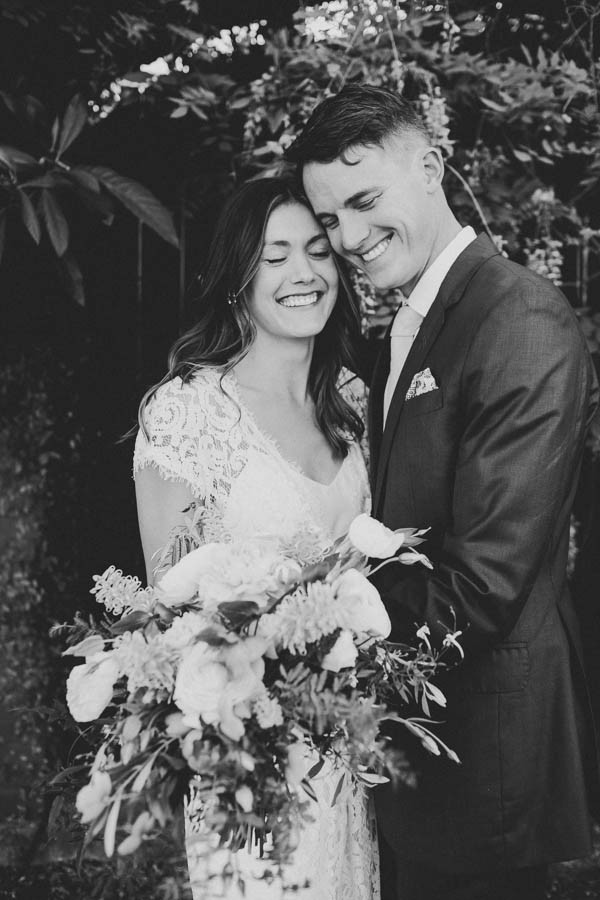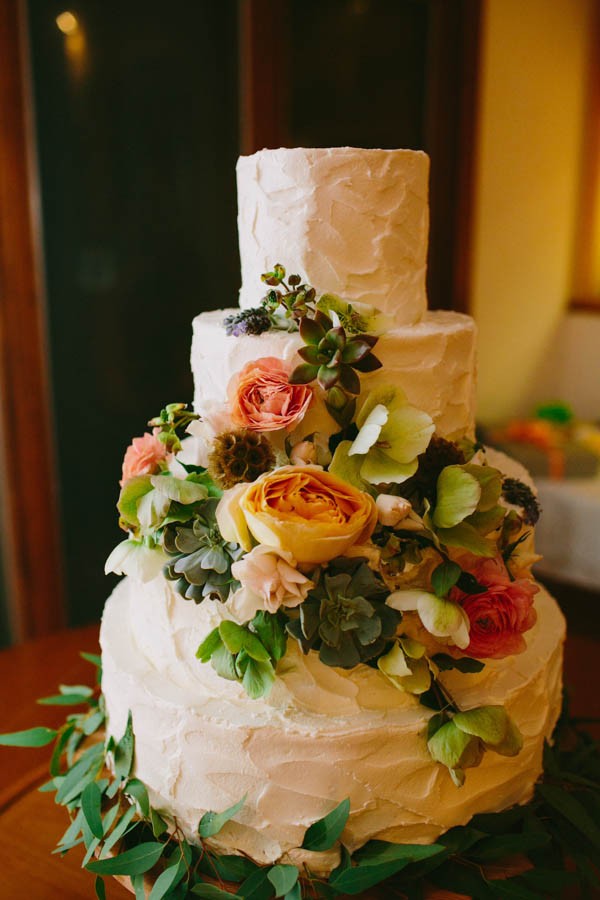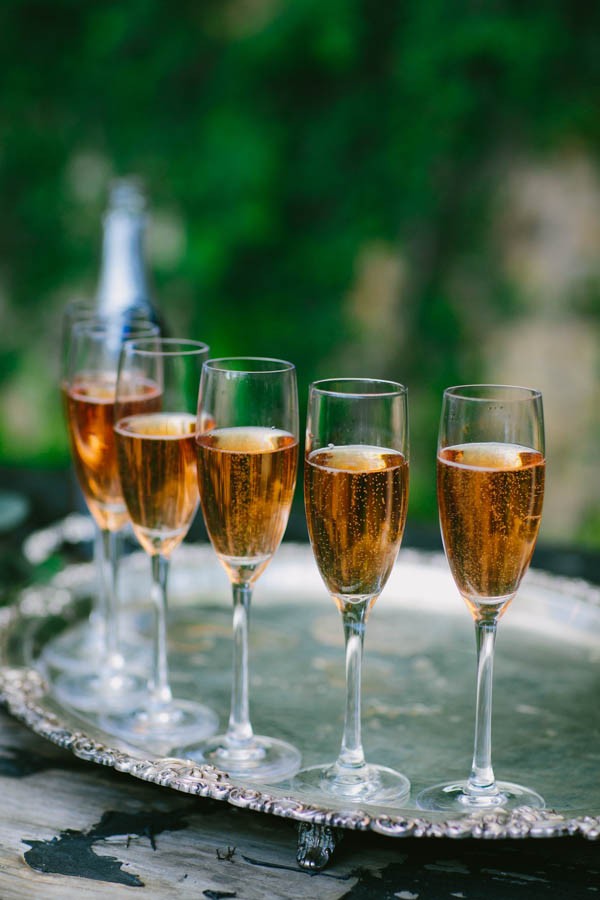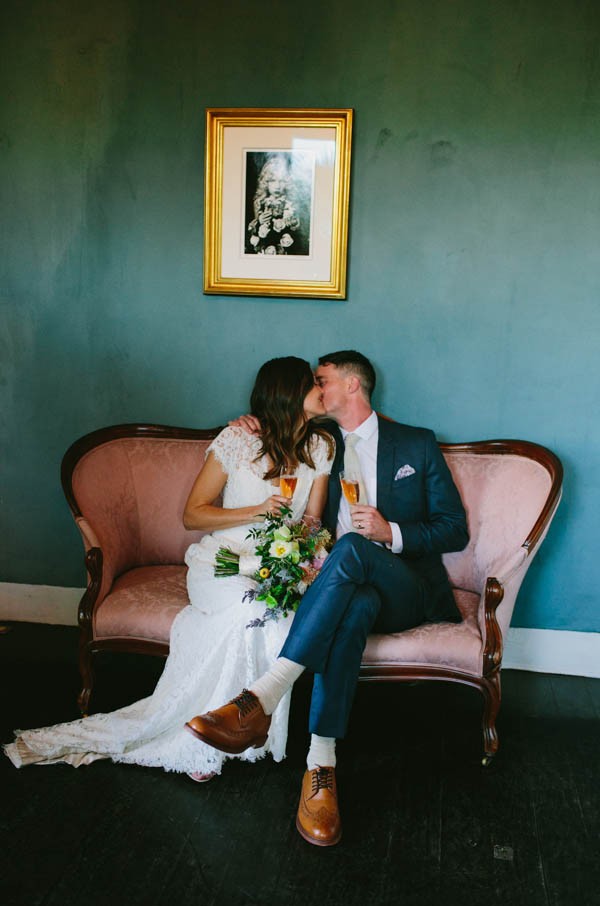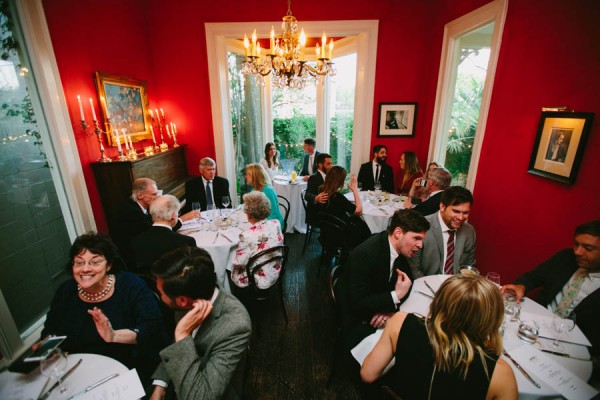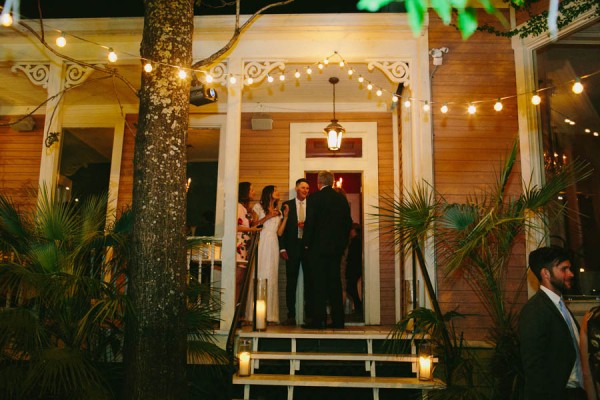 As for a first dance, we did not plan one. It was not a super dancey event, but when Ken Griffin's Marea Baja came on, we took to the front porch of the house and slow danced to the strange and beautiful instrumental track. The rest of the night was almost entirely French music to the likes of Brigitte Bardot and Serge Gainsbourg.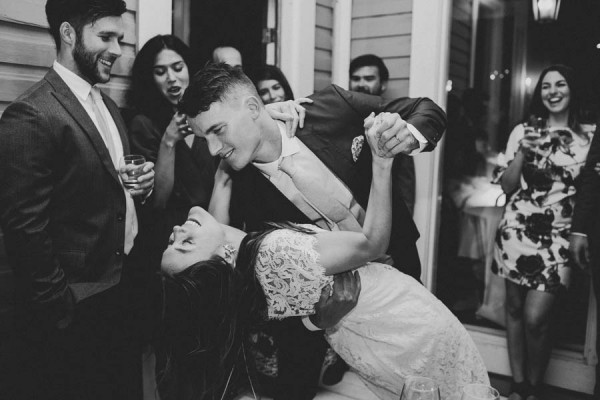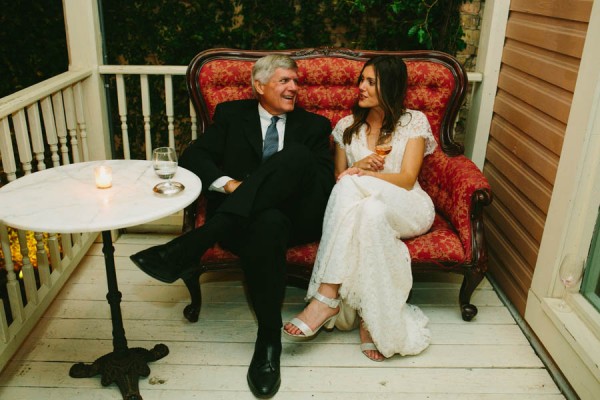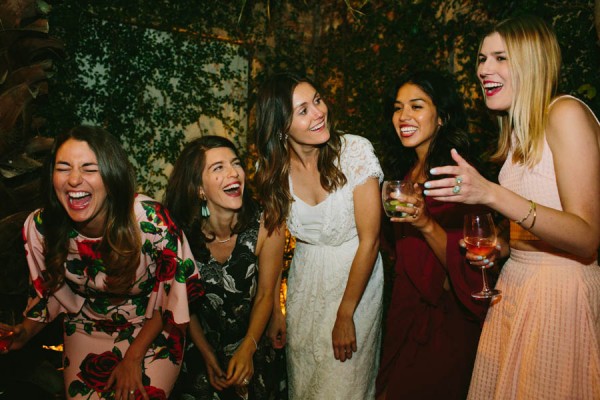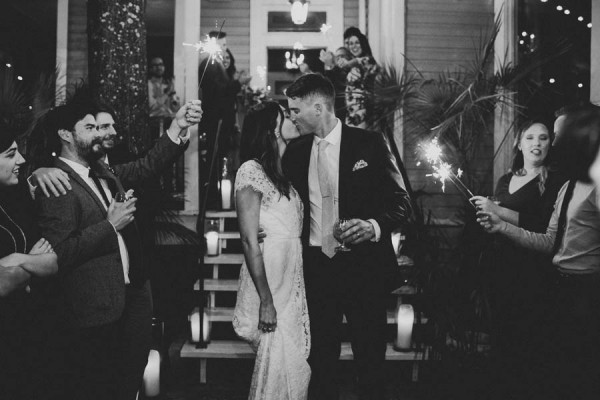 The most important part about planning our wedding was making sure we kept it as intimate and personal as possible. This was hard because there are so many people near and dear to our hearts. Ultimately we were able to find a balance with a small intimate ceremony followed by a larger reception the next day.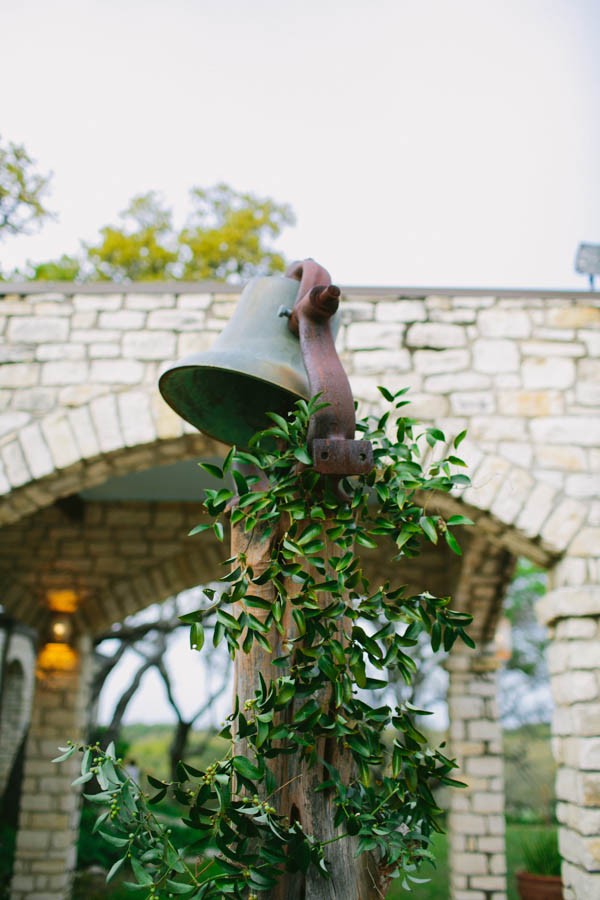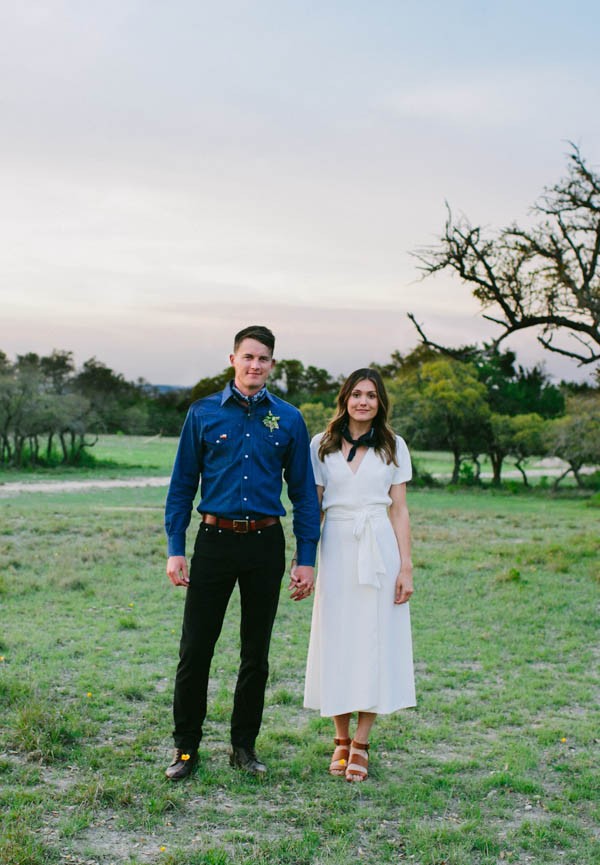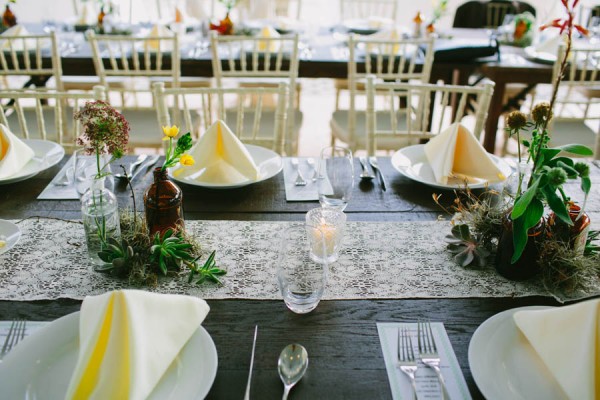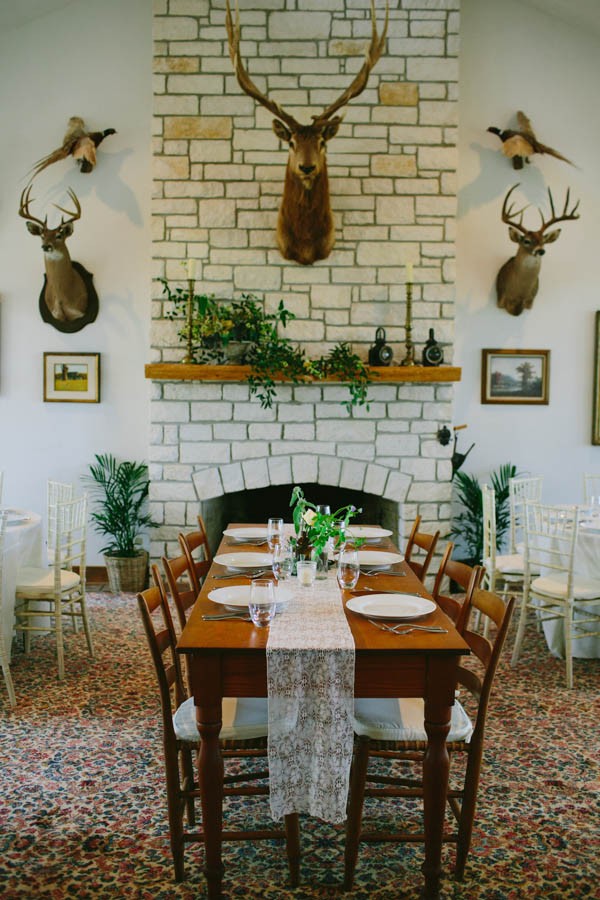 While our wedding reception was heavily French inspired, our reception was quite opposite. Held outside of Austin at my family's ranch, we decided to make custom bandanas for our guests to take with them. With the help of our uber talented friends in Spain, we were able to design our own traditional bandana complete with a cactus design and family ranch logo.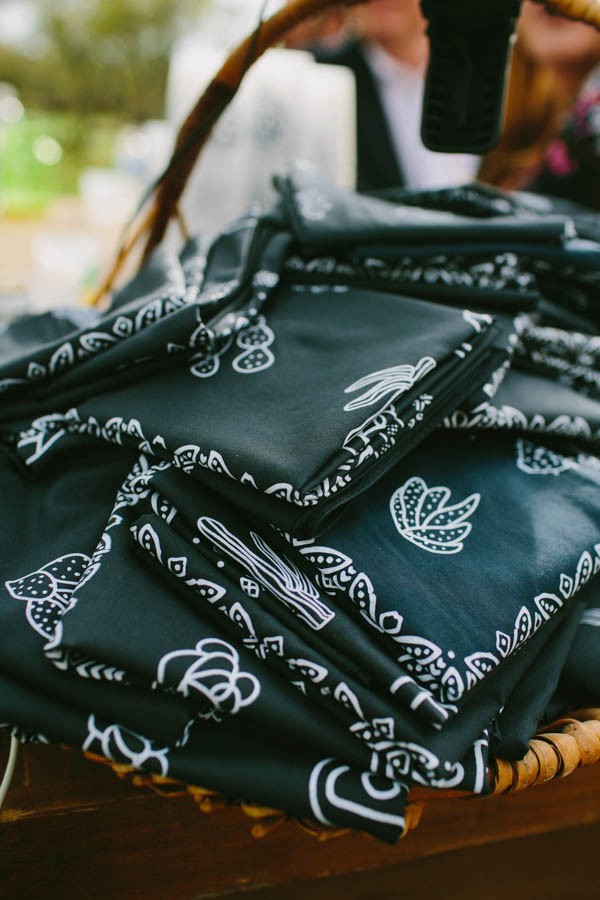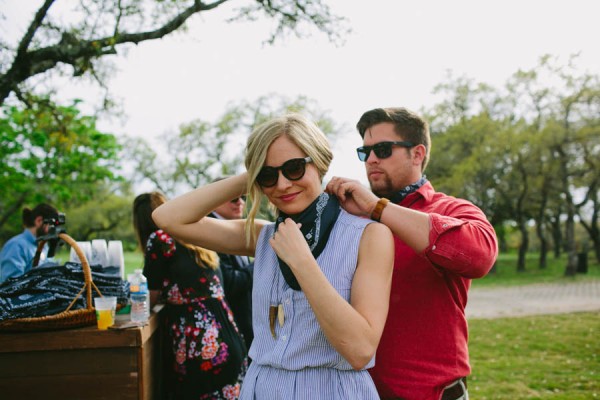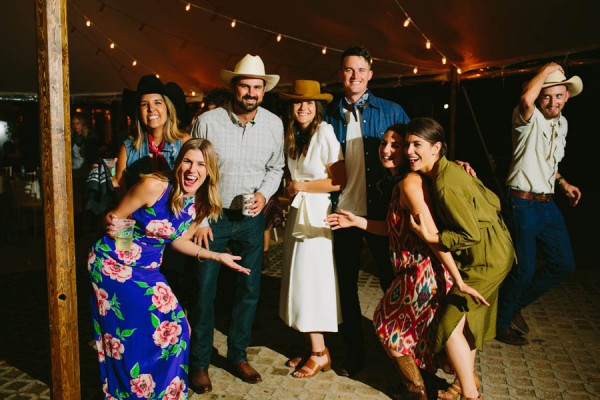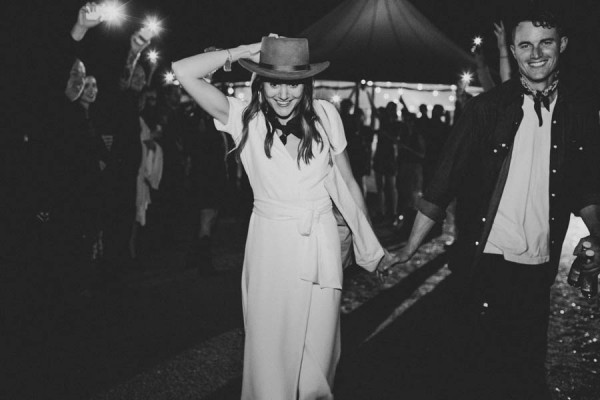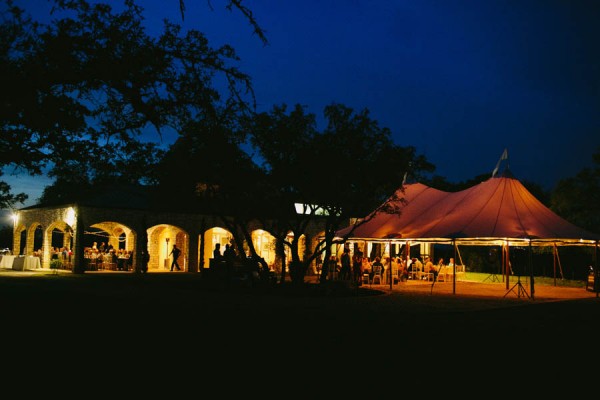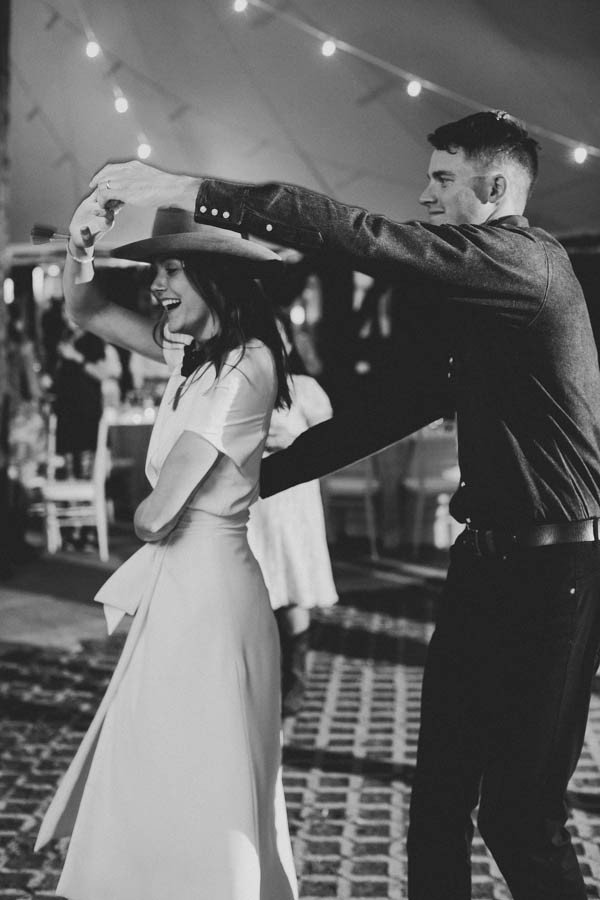 Congratulations to Jen and John on your gorgeous two-day extravaganza wedding, and thanks to Amber Vickery Photography for capturing it! For some more French-inspired wedding ideas, take a look at this Rustic French Inspired Wedding at Cadhay.