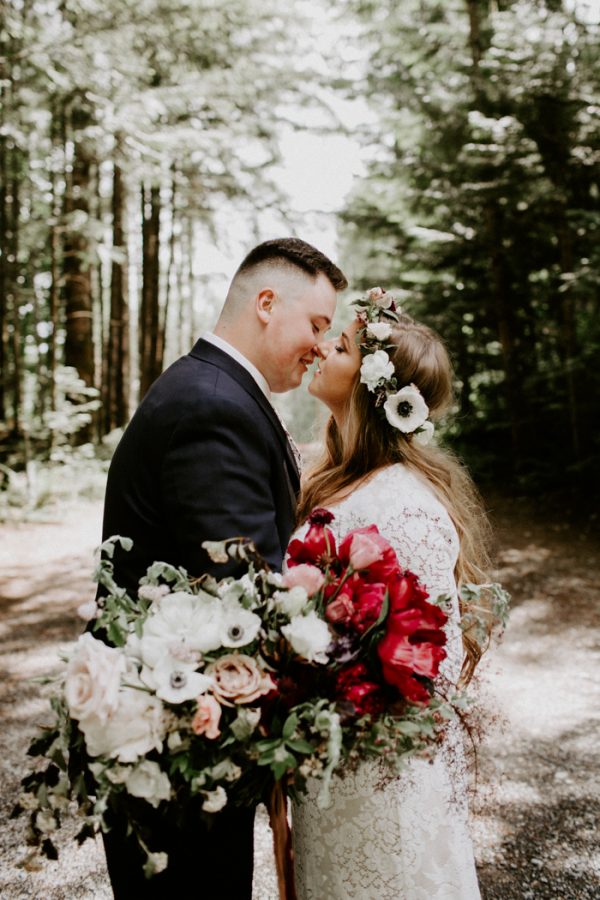 Allison and Nate's bohemian DIY wedding at The Ohop Grange has all the personal touches. From choosing a venue that they would always pass by on their fishing trips, to wedding favors of homemade pickles using cucumbers from Nate's parent's garden, these two definitely made their wedding day unique to them. Allison looked gorgeous in her bohemian dress from Saldana Vintage, and her wild bouquet from Tribes N Pines is the most dreamy. Dawn Charles was there to photograph these sweethearts and their love for each other.
The Couple:
Allison and Nate
The Wedding:
The Ohop Grange, Tacoma, Washington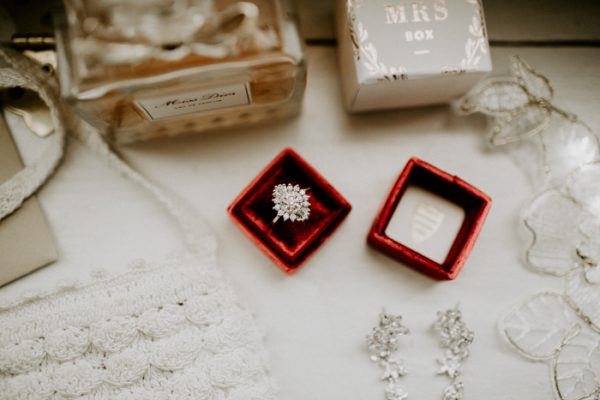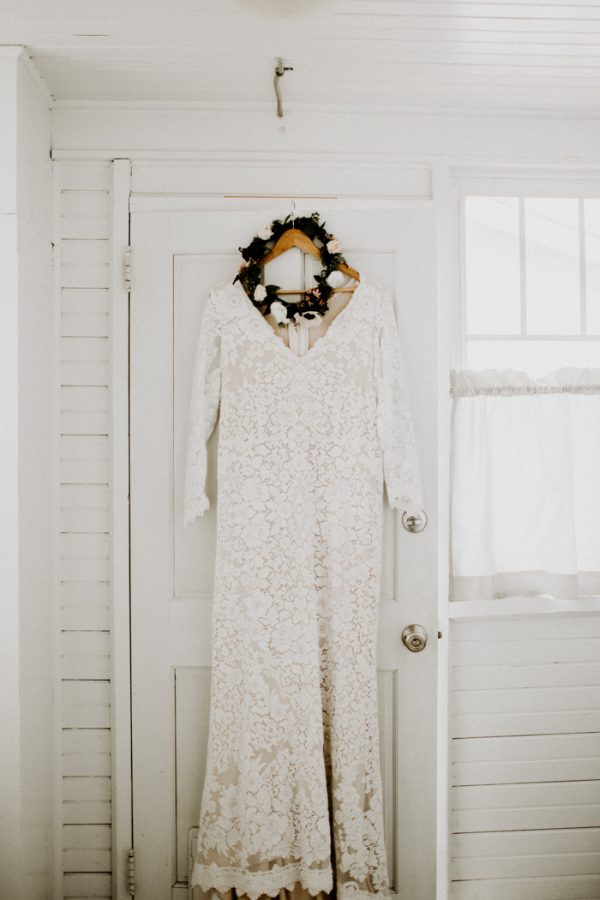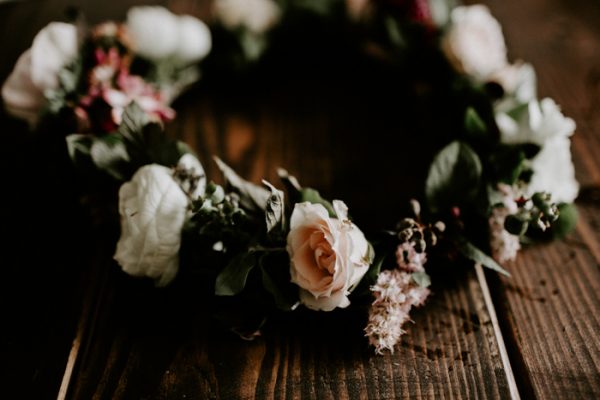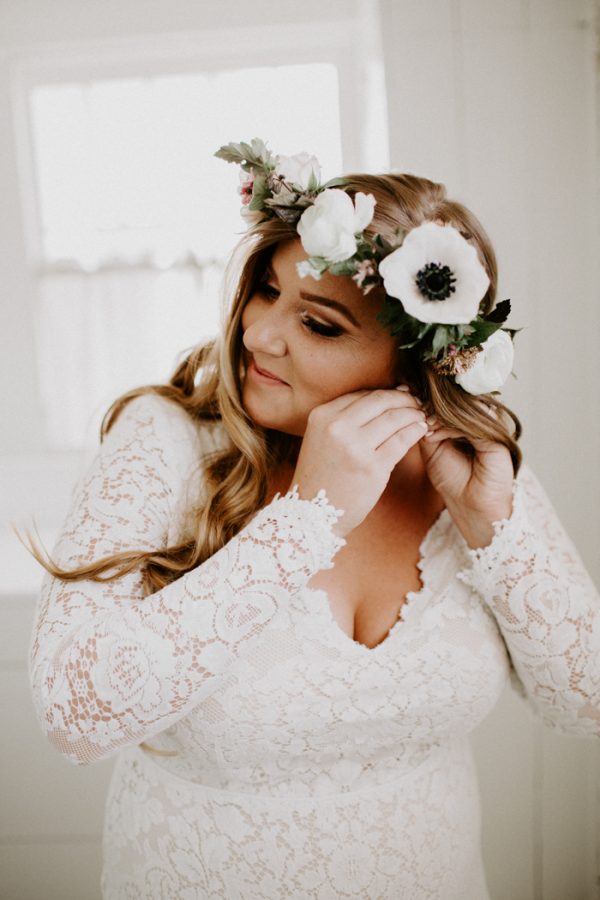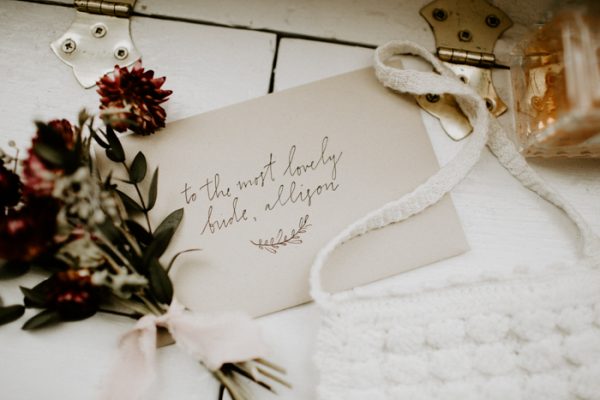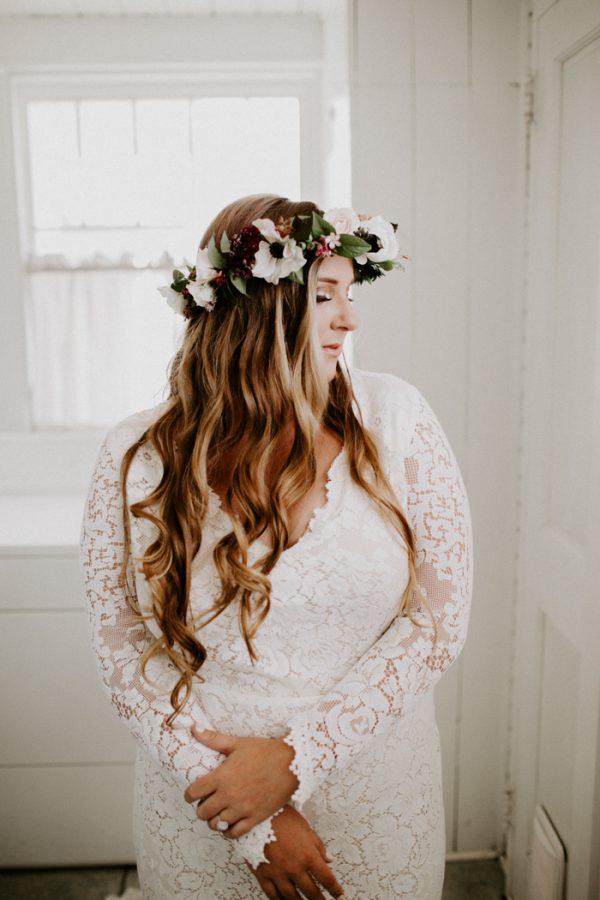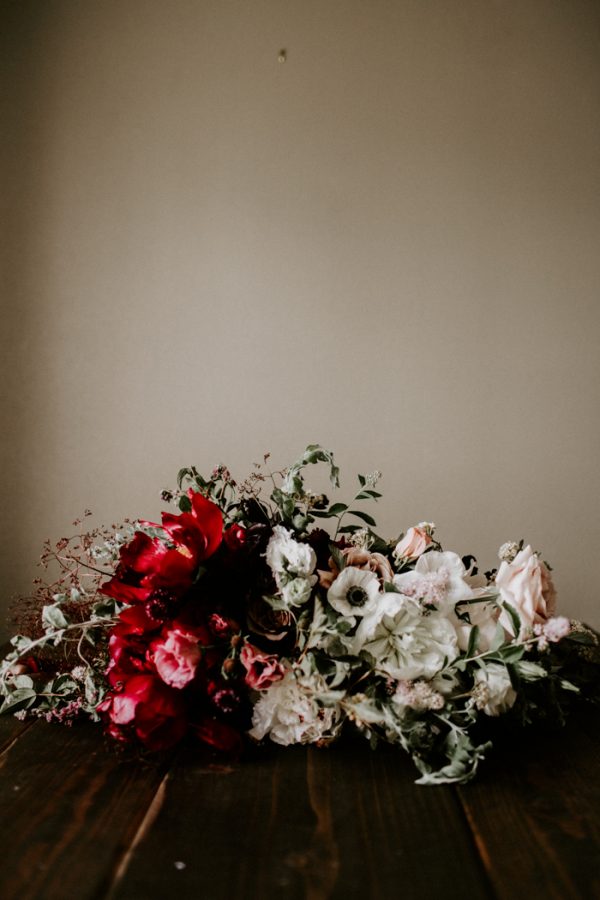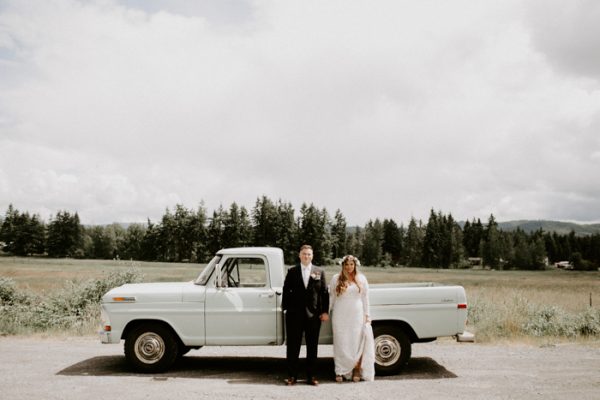 The most memorable part about our day was our first look. I first saw him leaning against our old Ford pickup and he was staring out onto this big pasture, waiting for me. I remember walking up to him and time felt like it slowed down. We held each other, kissed and laughed. Afterward, we jumped into our old truck and headed toward the venue to say our "I dos". On the way there, we came across this lush green forest off the side of a country road and stopped to take bridal portraits. It was all so dreamy and romantic. Thinking back on these little moments with him gives me alllll the feels.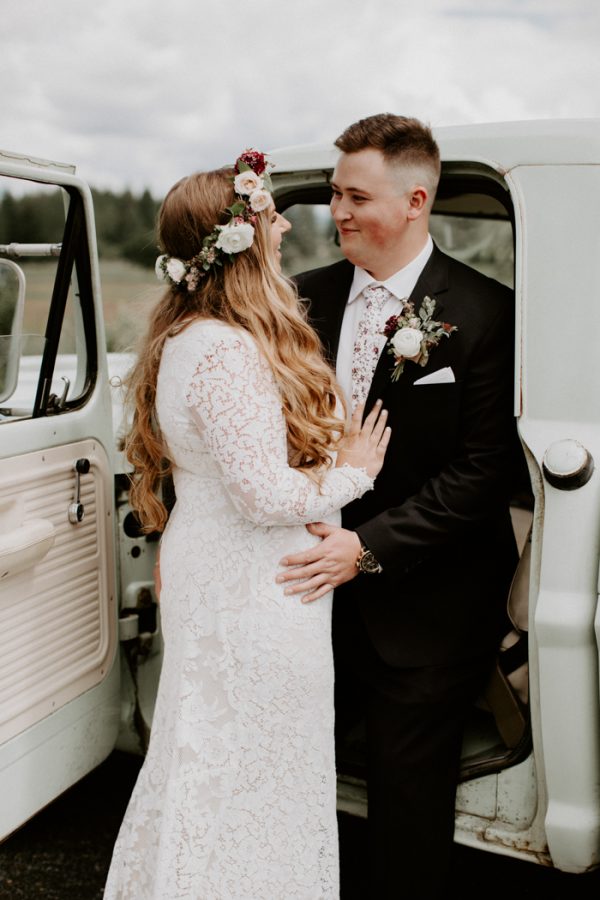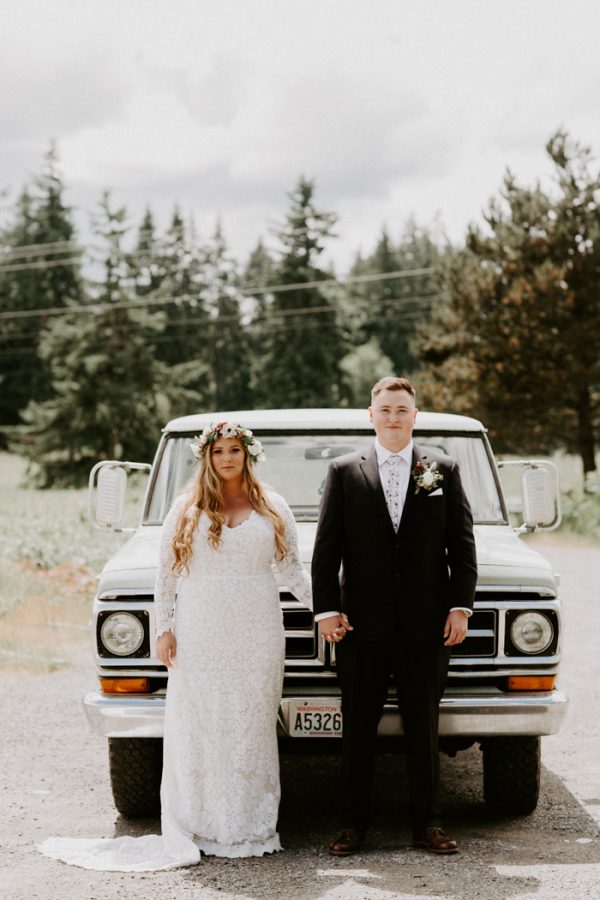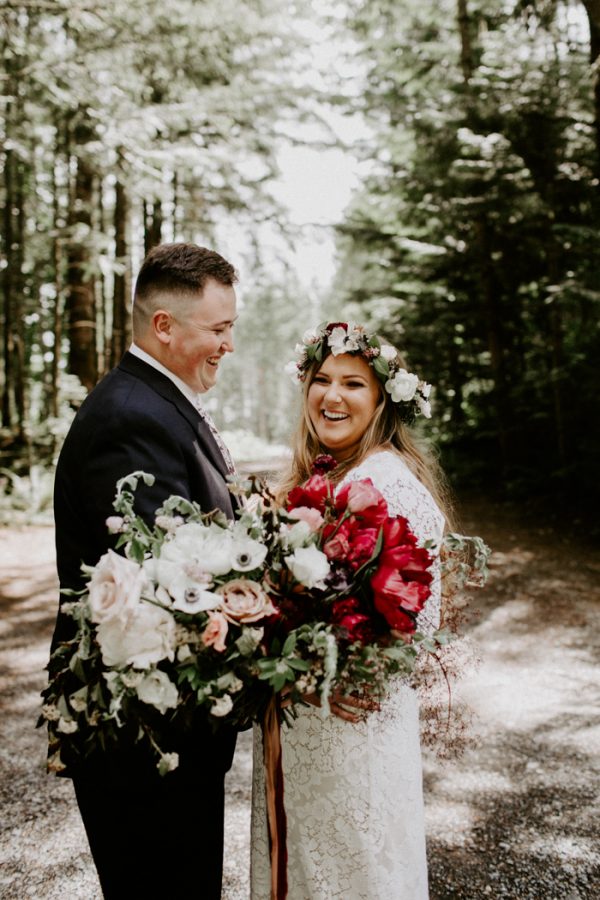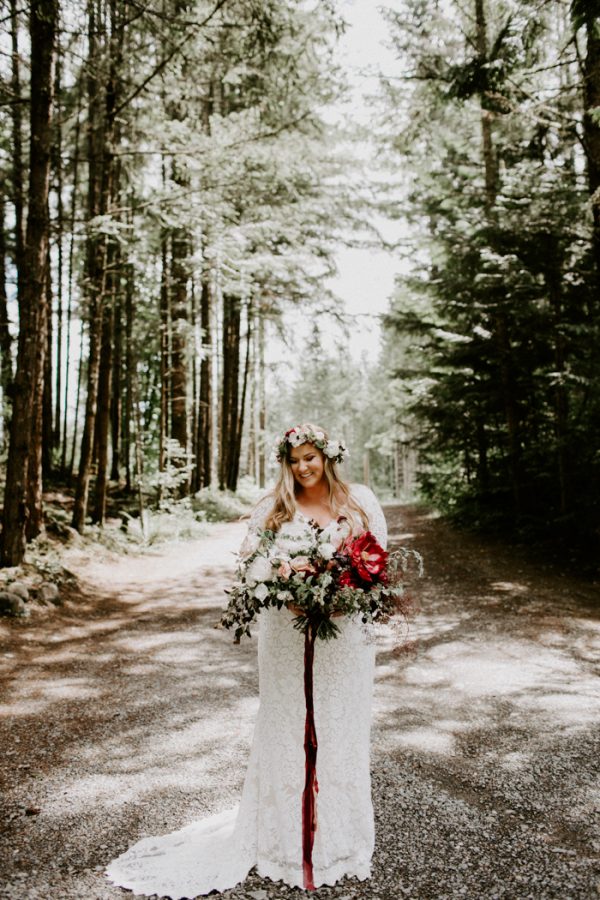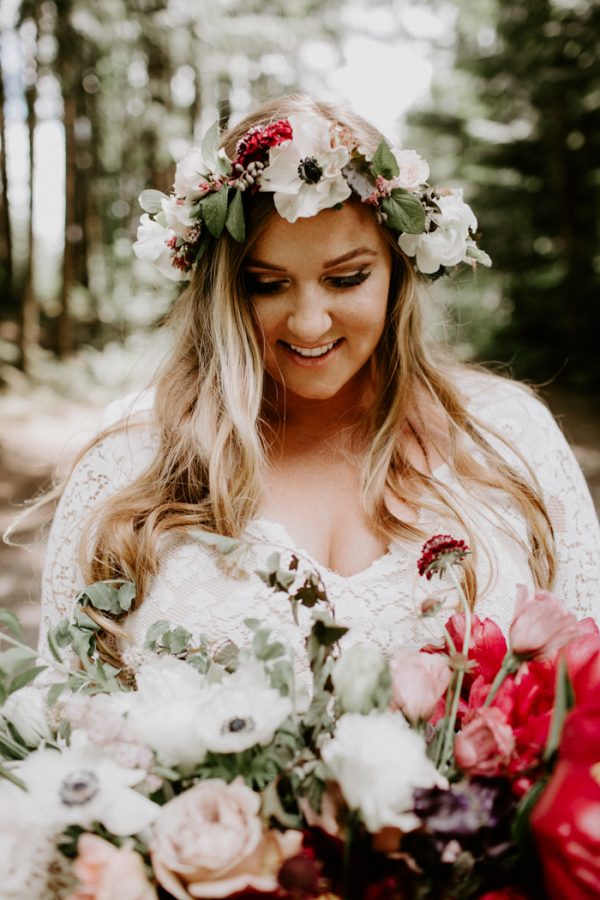 My absolute favorite detail was my bouquet and I think it really helped set the boho/farm vibe I was going for. When I first started talking flowers with my talented florist, Vanessa of Tribes N Pines, I told her I wanted my bouquet to be big, boho, and colorful with lots of greenery. I gave Vanessa creative freedom and let her create what she thought looked best for the vibe I was going for. She went above and beyond and created the most stunning bouquet I have ever seen… and it weighed like 20 pounds I swear, but I never put it down because it was so dreamy and I couldn't stop staring at it the entire day!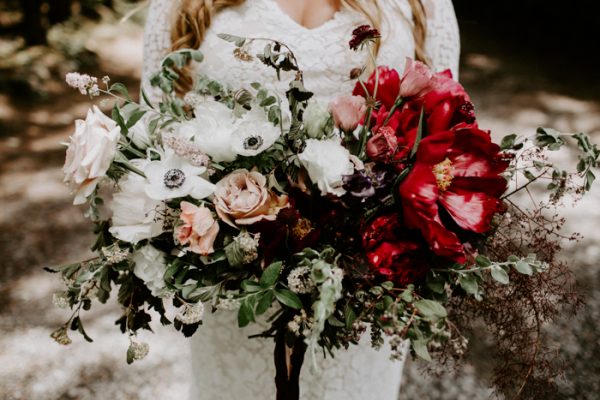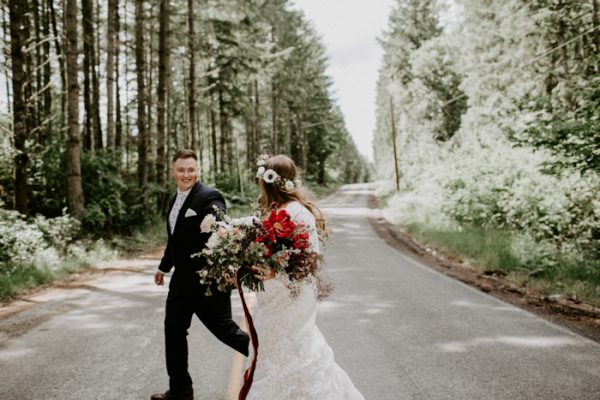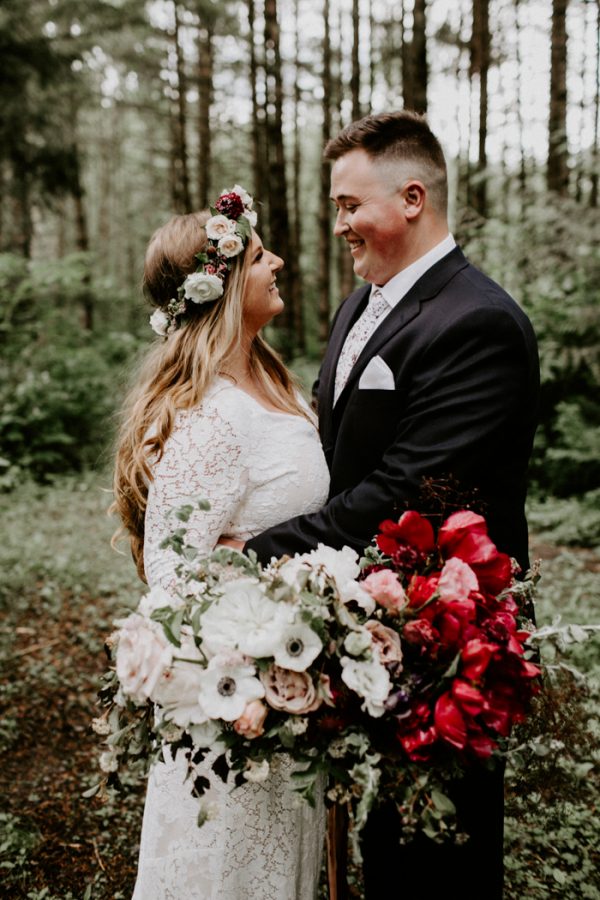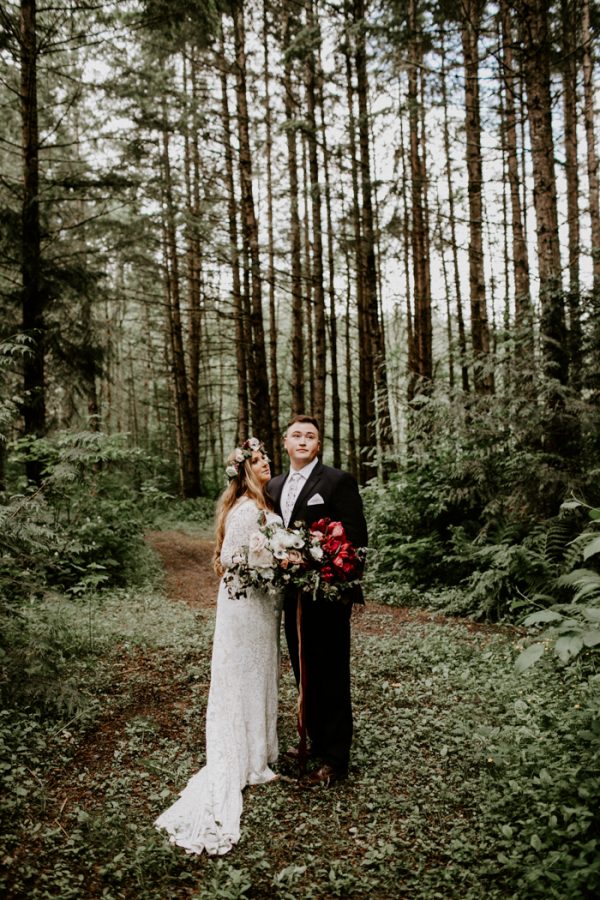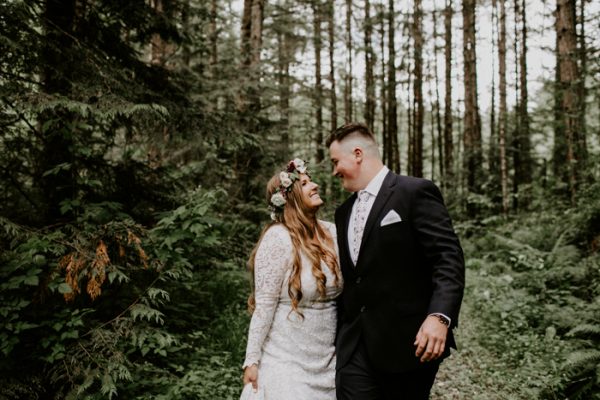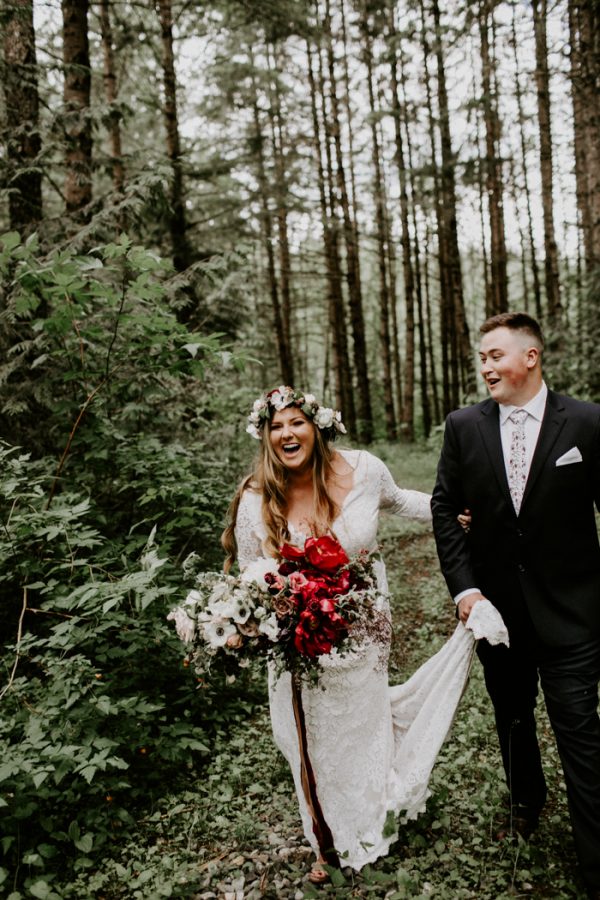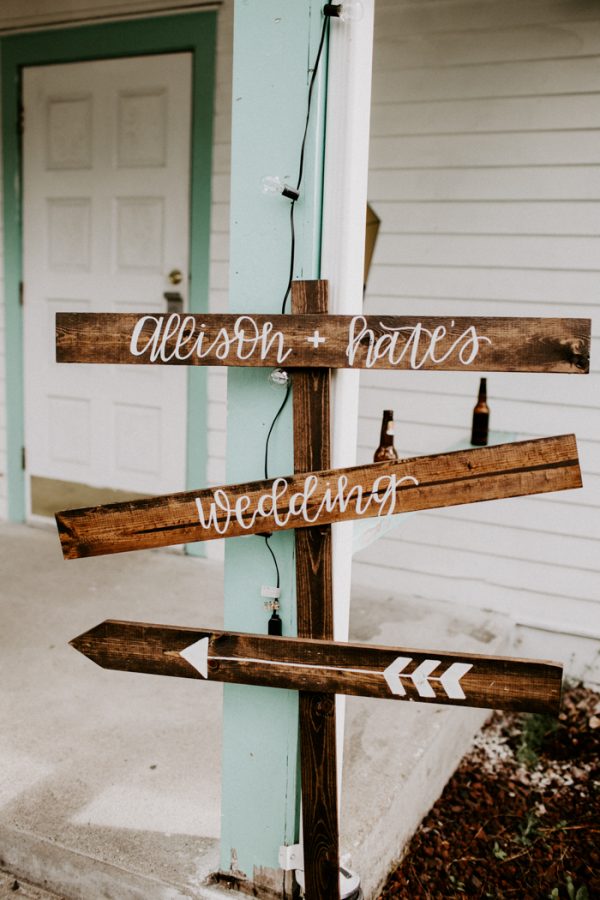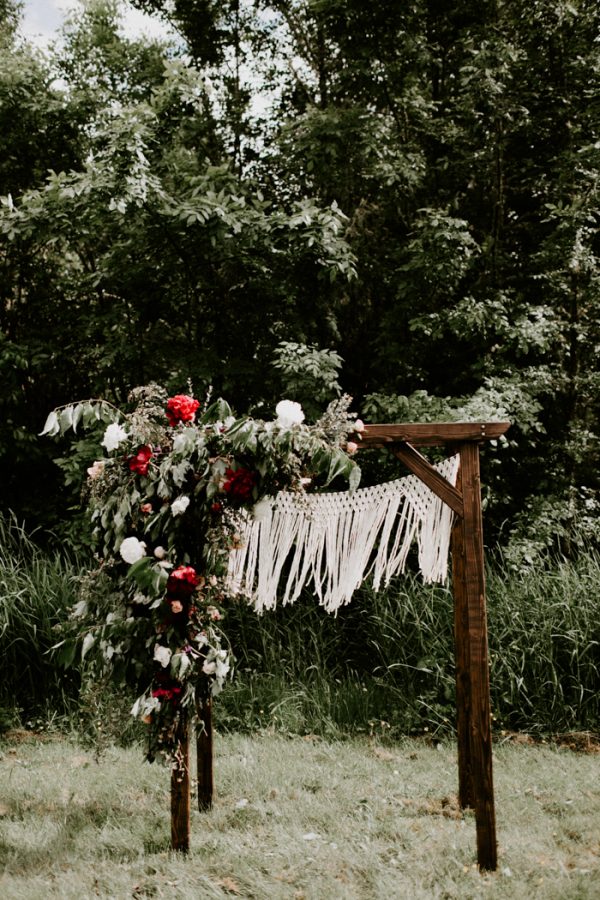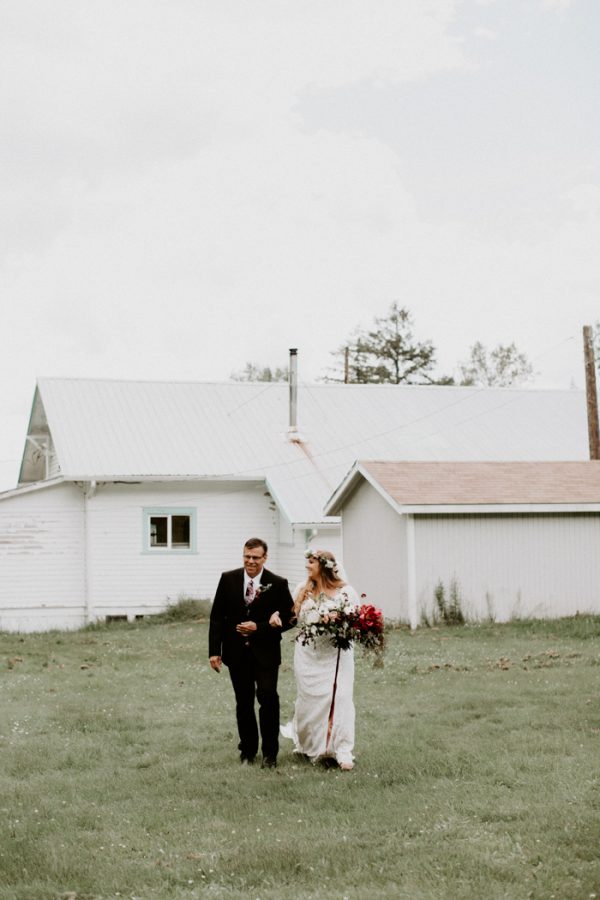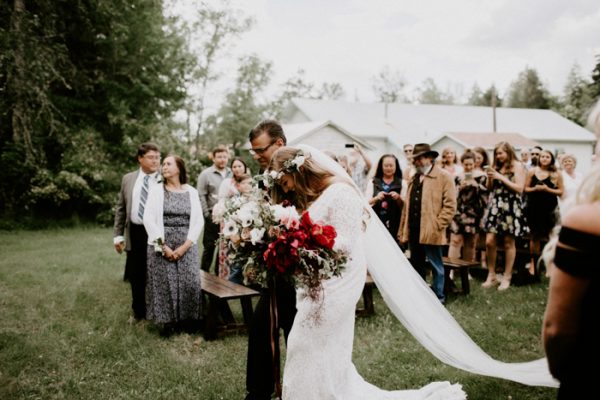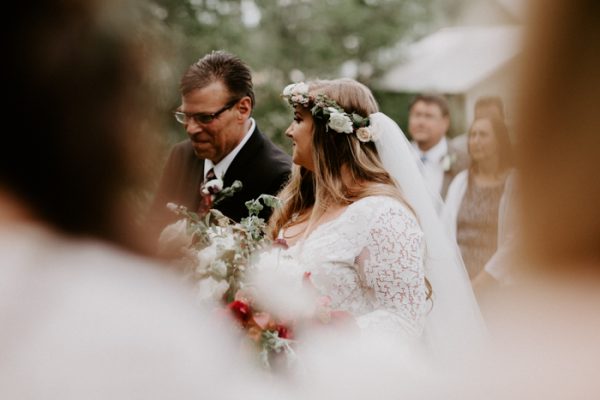 I knew Dawn, our photographer, was "the one" from the start. Not only is she wildly talented and amazing at what she does, there is nothing better than meeting someone for the first time and becoming instant friends! From drinking beers while shooting our engagement session, to dancing to Spice Girls while i'm getting ready on my wedding day, Dawn captured it all perfectly.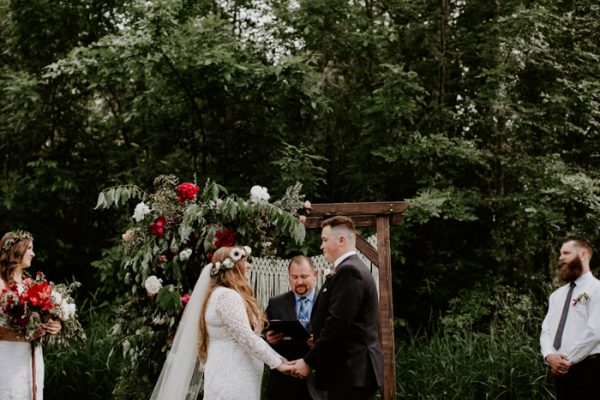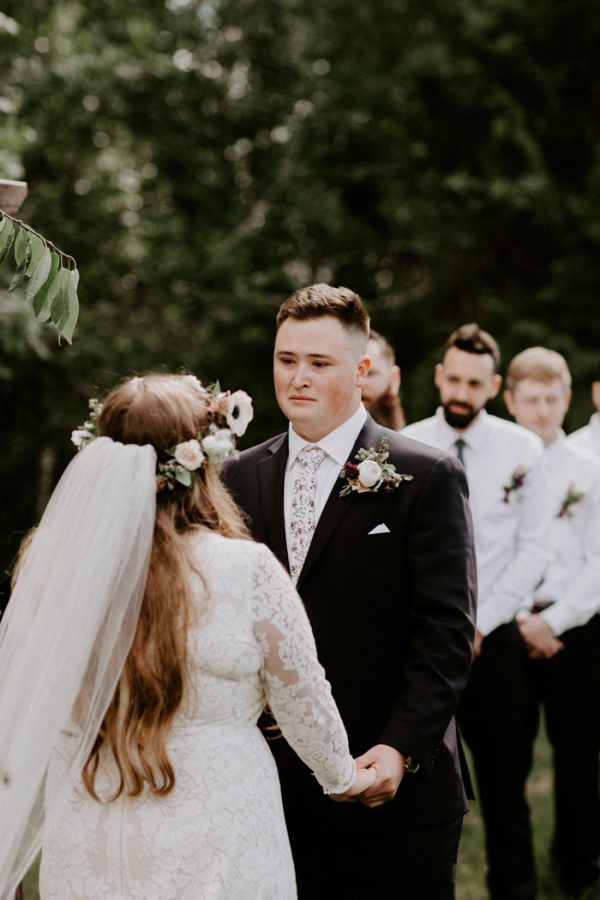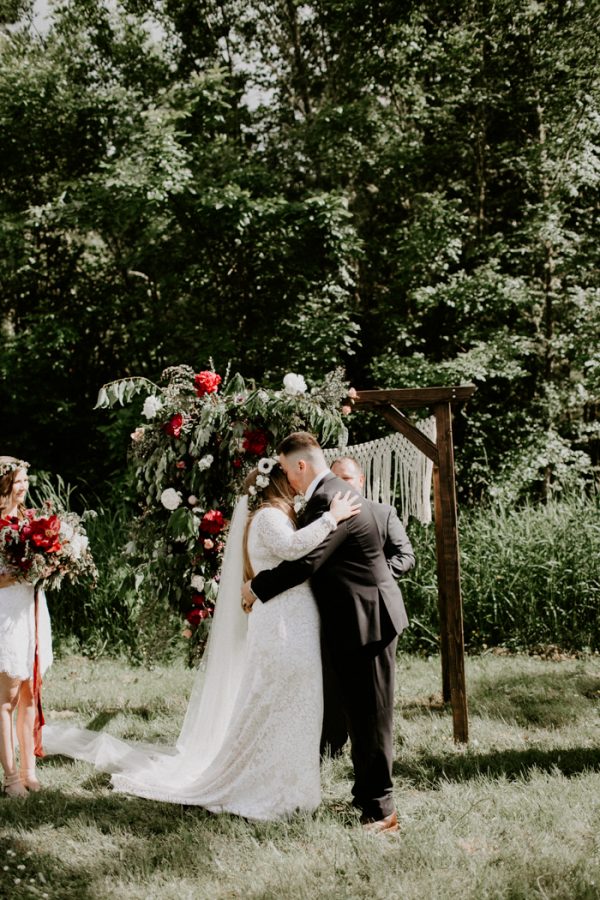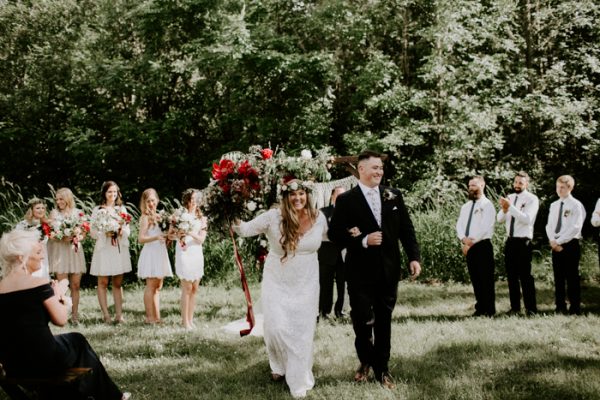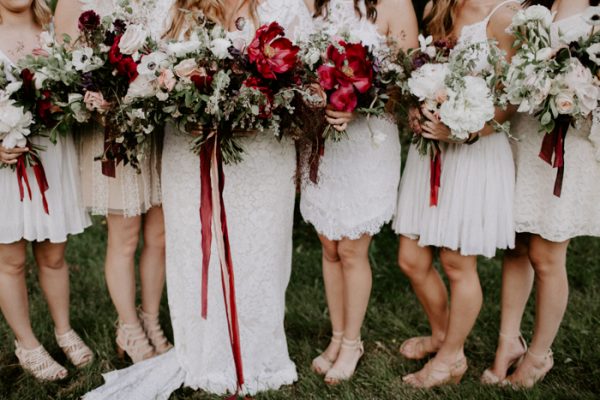 I let my sweet bridesmaids choose their own dresses and I was so excited by how well they all looked together. I'm super obsessed with Free People, so I gave them two guidelines: It has to be white and it has to be Free People!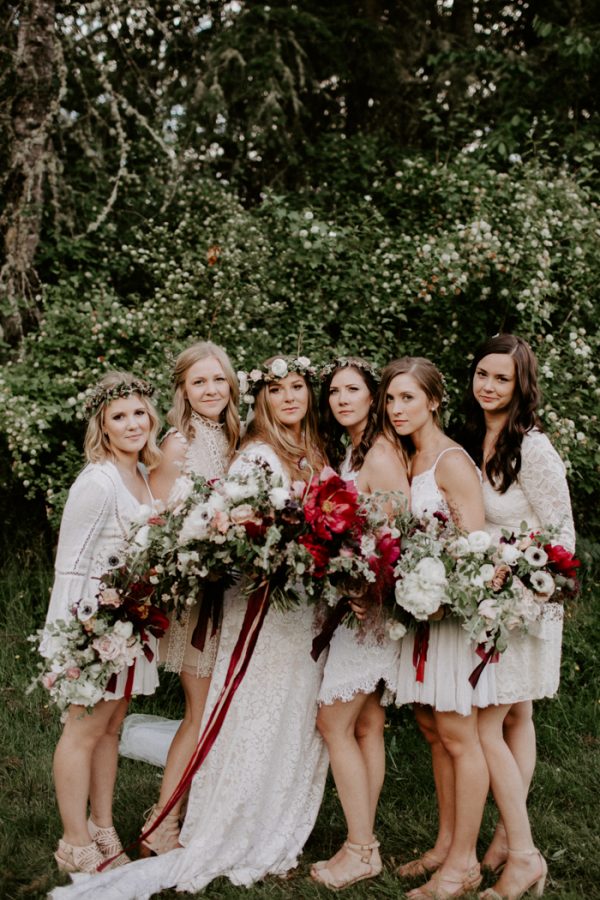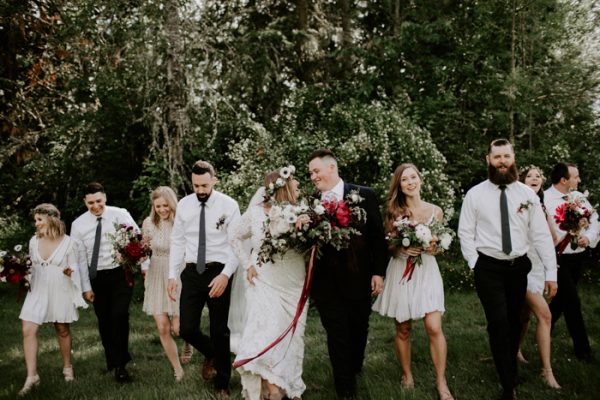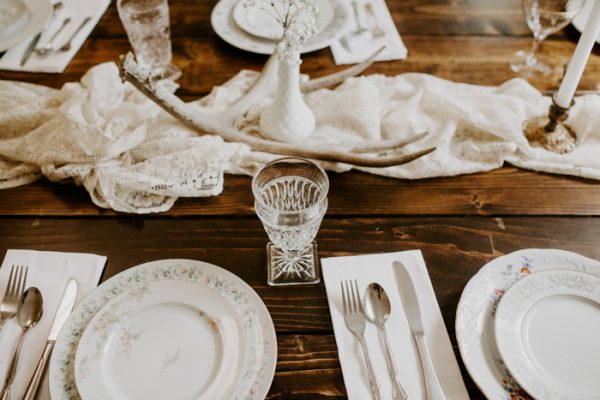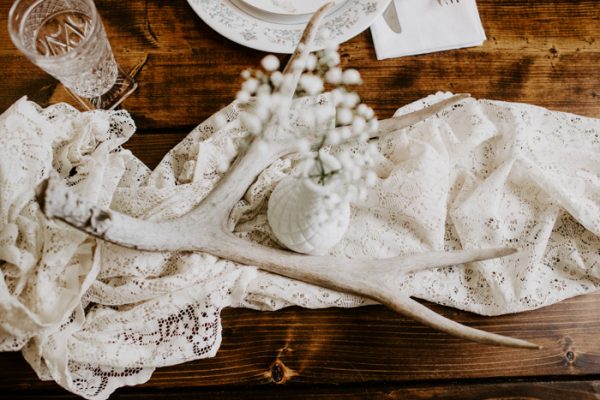 Almost all our decorations were DIY. We didn't hire a professional caterer for our day, because my in-law's made all of the food, so I had to get creative with our table settings. Nate and I would go thrifting and handpicked all the mismatched plates, colored glass goblets, brass candlesticks, and vintage silverware. I even bought old lace curtains and turned them into table runners. It took months to find it all, but it made for the best little weekend dates with my husband. My husband and I also made all of our wooden signs and and my bridesmaid Megan did all of the hand lettering. Lots of time and love went into the décor.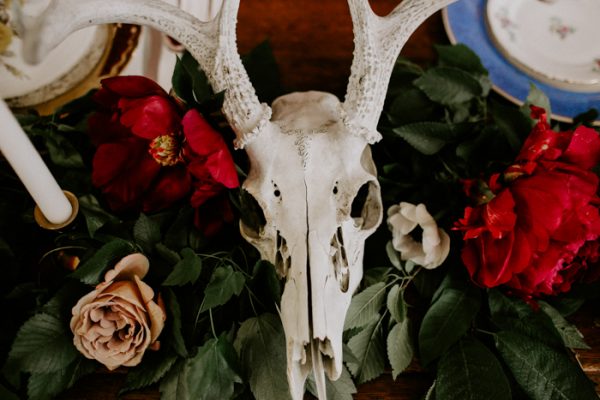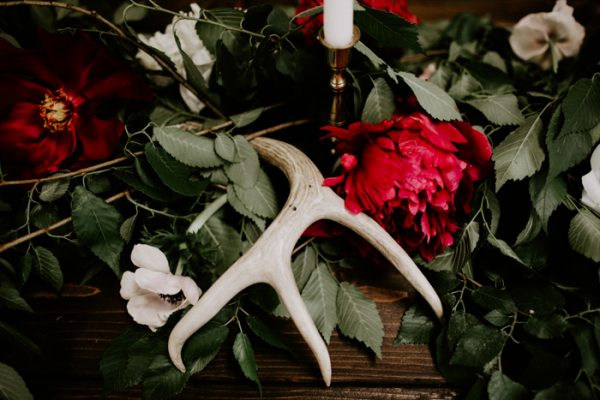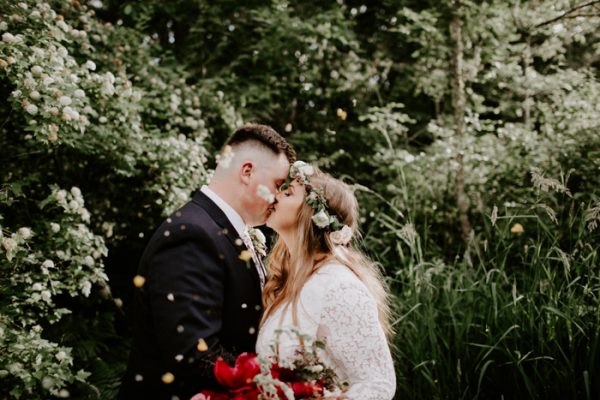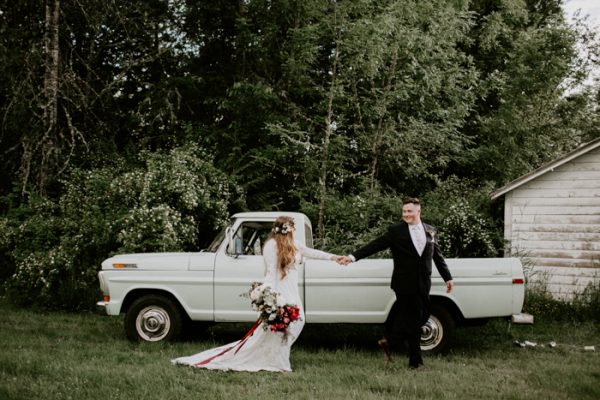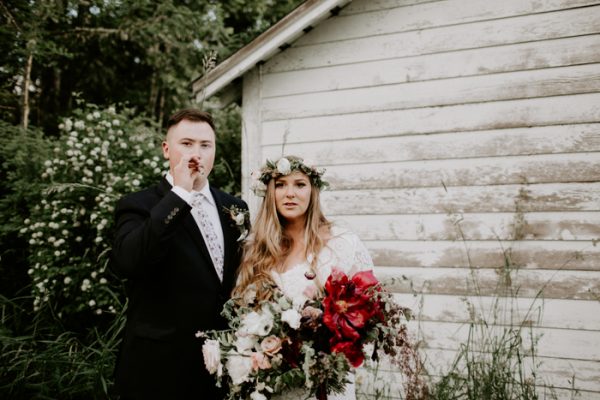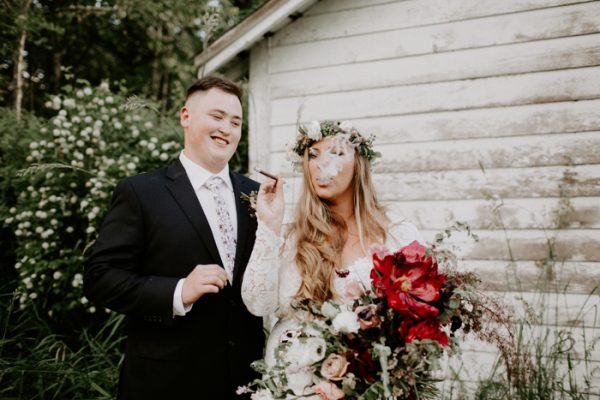 Nate and I love to go fishing and our favorite spot is out by Mount Rainier. Whenever we were driving out there, I always admired the cutest little Grange hall we passed by. The Ohop Grange is this darling old community agricultural hall for farmers built in the 1920s. It had all the little imperfect quirks I love, like old black & white photos of loggers on the walls, creaky original hard wood floors and a sweet pasture surrounded by trees. It was perfect for us. I knew it wasn't an actual wedding venue and would be hard work to make it as dreamy as I imagined, but I was up for the challenge.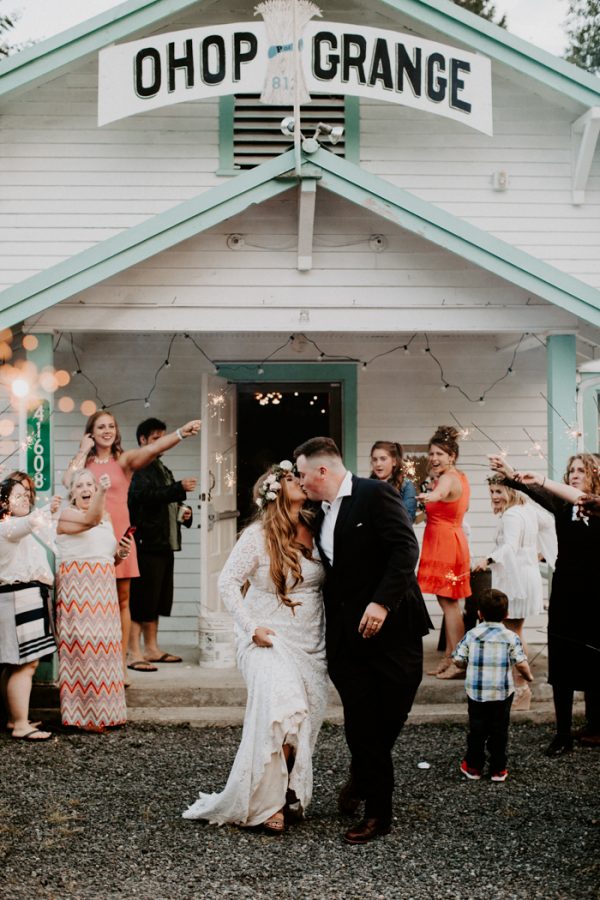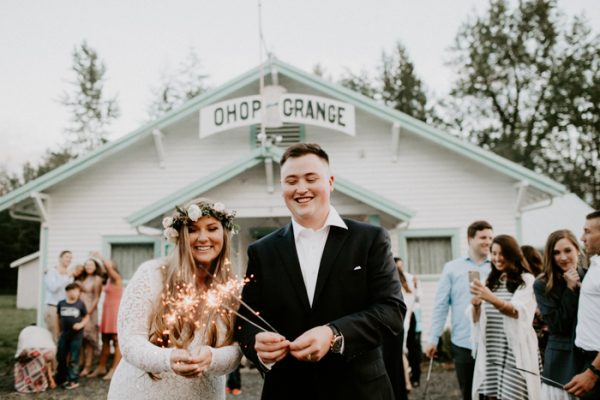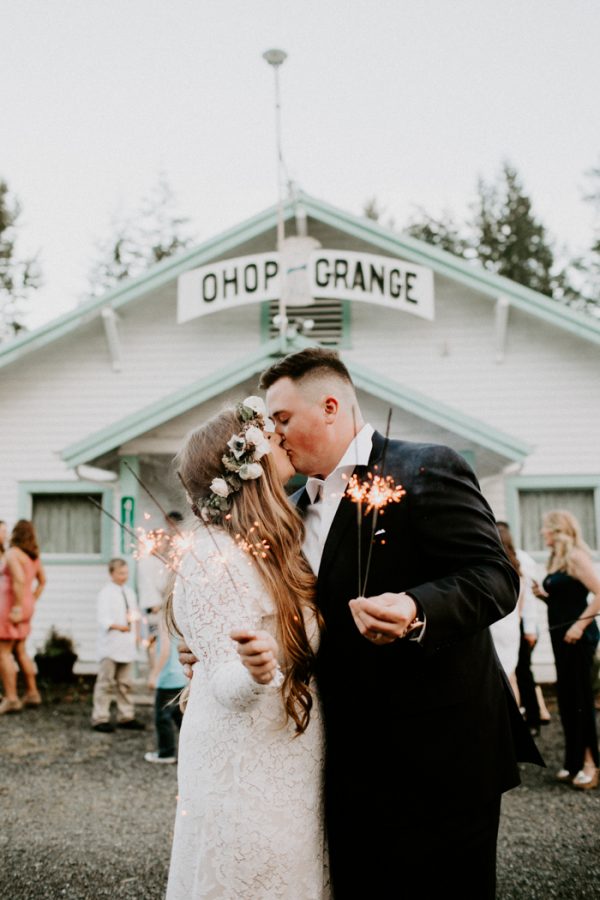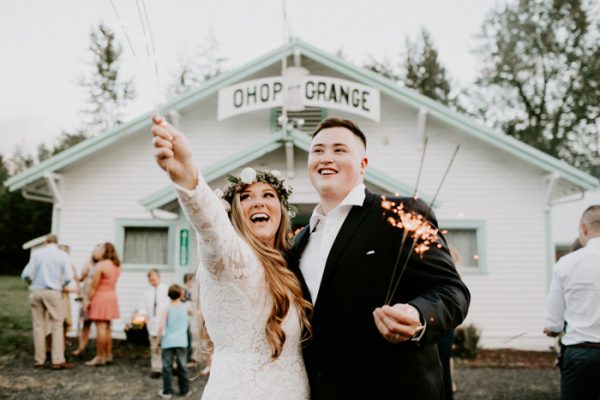 Congratulations to Allison and Nate and on their wedding, and a special thanks to Dawn Charles for sharing their day with Junebug! If you thought this wedding was dreamy, then check out this rustic rose gold Oregon wedding at Heiser Farms.