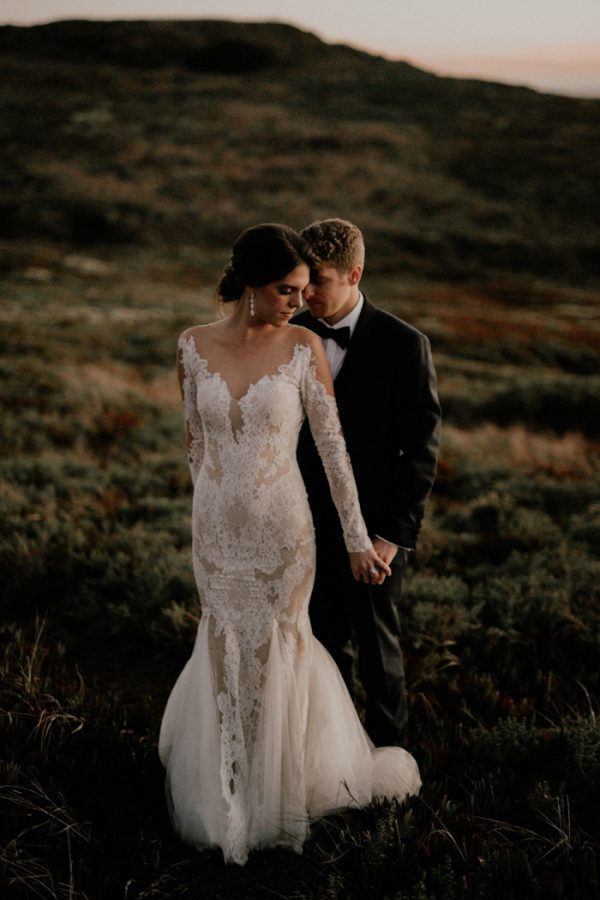 Lanie and Taylor's Sausalito wedding décor was a beautiful blend of rustic romance and modern, industrial vibes! The couple chose The Headlands Center for the Arts as their venue, and balanced the venue's natural, classic environment with geometric shapes and a stunning floral design from Ferndale Studio. From the dessert pie bar to the test tube loose tea favors, the couple let their personalities shine in their reception offerings! Photographer Greg Petersen captured every moment of Lanie and Taylor's wedding beautifully, including a breathtaking couple portrait session by the bay.
The Couple:
Lanie and Taylor
The Wedding:
Headlands Center for the Arts, Sausalito, California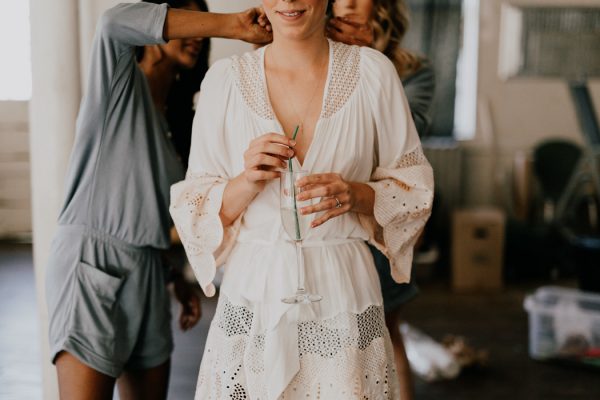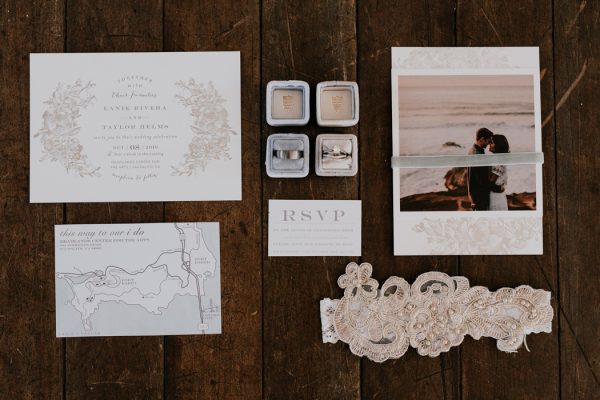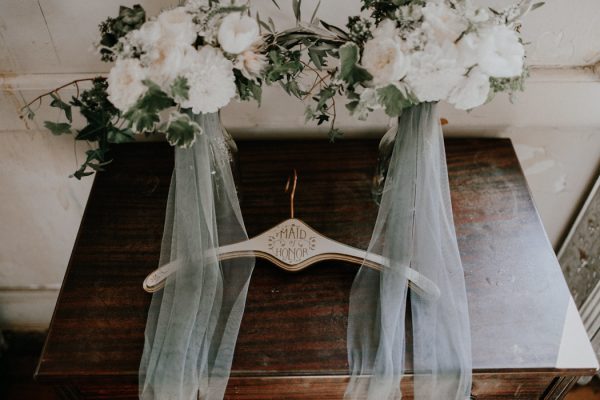 I didn't really have a fashion inspiration. I wanted to keep my look classic and timeless, and less "cute" and more adult. I found my dress online through the designer's website, but the designer is located in Spain. I was able to find a local bridal salon that could get a sample of the dress through a trade program. I forced myself to try on 5-7 other dresses before I finally put on the one I came for, but when I did get to that gown, I knew it was the one. I ordered it that day—that was my first and only time trying on gowns!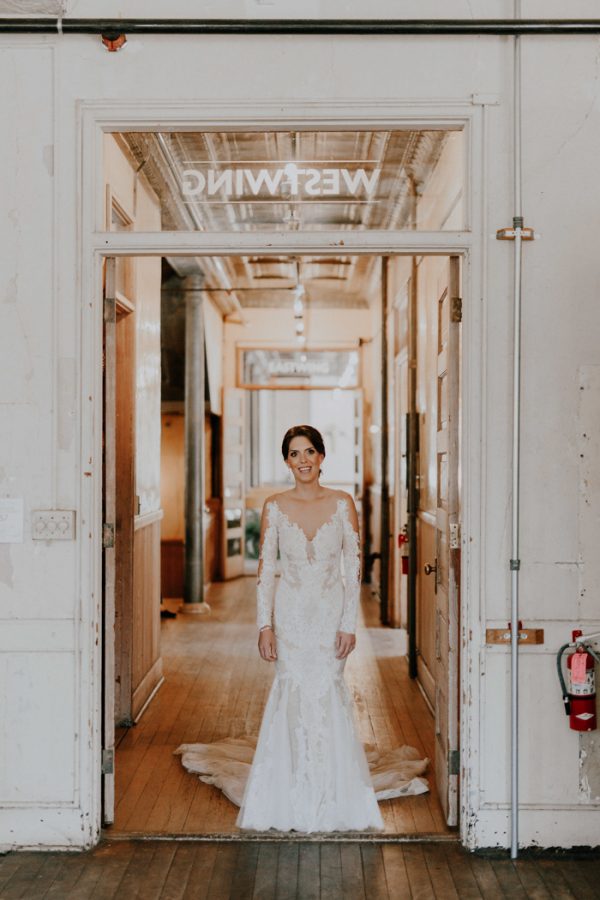 As we replay our wedding day in our minds, all parts are extremely memorable. We particularly loved our first look. It was at that moment that it made the experience "real" for us—we became more grounded and able to grasp that this was the day we had been planning for the past year, and the day that we had been leading up to for the past decade of our relationship.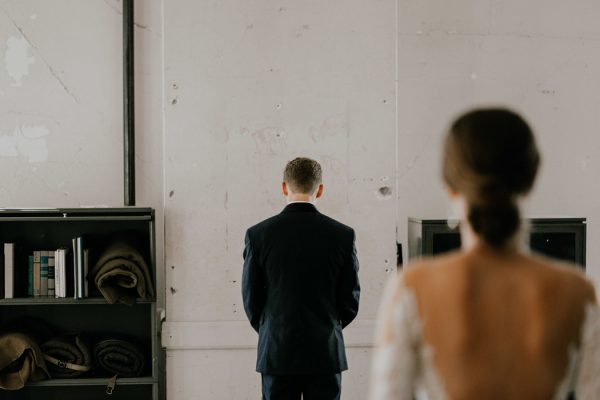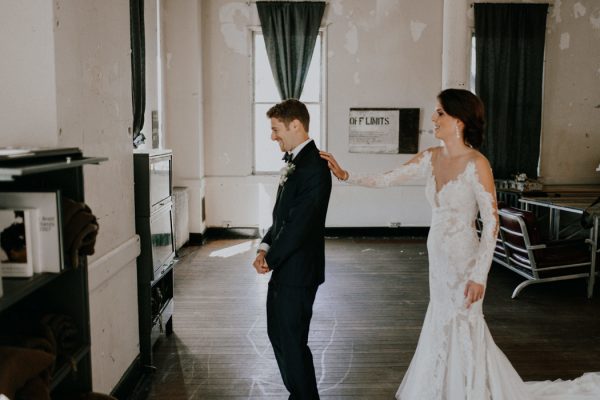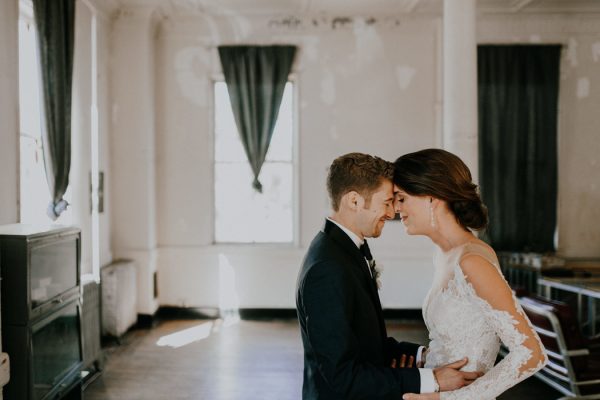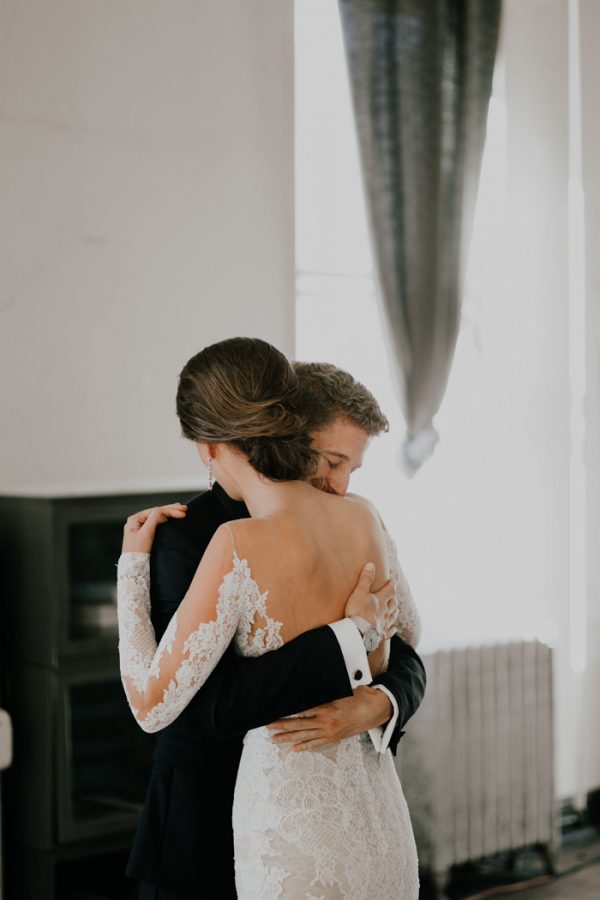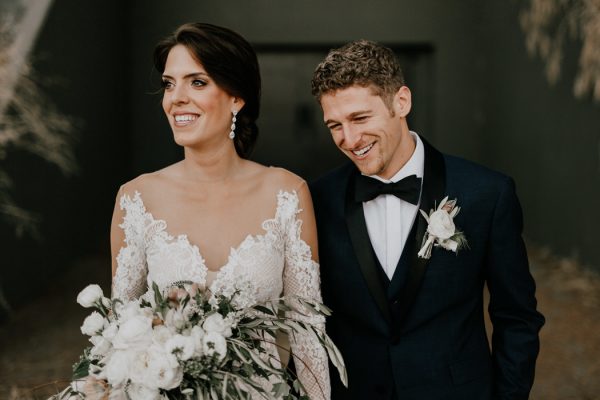 From watching friends and family go through planning their own weddings, we went into our planning experience with the mantra "no stress, no drama." We kept our marriage at the forefront of planning, so we wanted our wedding to reflect that thinking as well—the celebration is more about our relationships and the people involved than the party, decor, or food. Overall, we wanted everyone to have a fabulous day with us!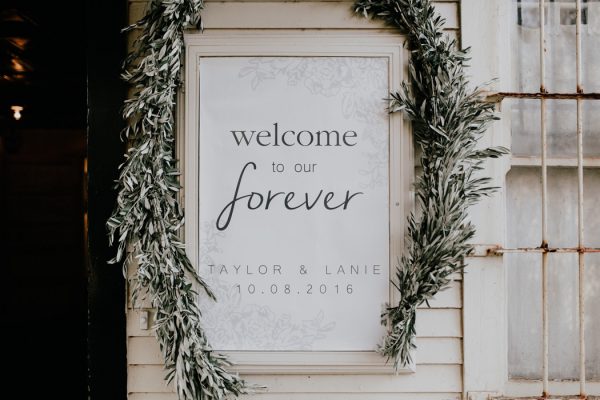 The Headlands Center for the Arts is a historic, renovated military building right on the Marin Headlands, with a 2 minute drive to views of the San Francisco Bay and Golden Gate Bridge. The venue was the charmingly rustic, and the fact that our ceremony and reception could all be in one building gave our day a more intimate vibe, which was important to us. In addition, the location made it great for photos. Plus, it was Fleet Week in the city, which made for a special experience when the Blue Angels flew overhead!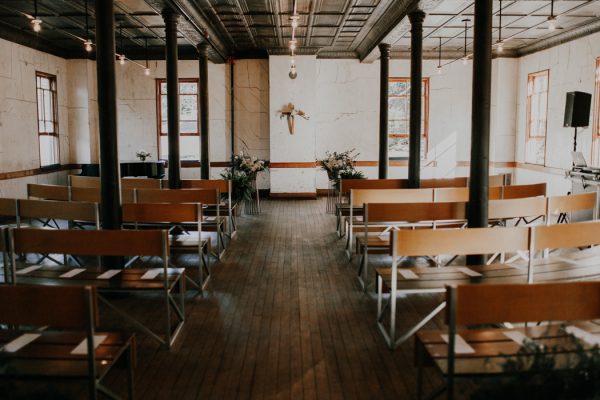 Because our venue was rustic, we added some modern, classy decor to make our wedding a perfect combination of rustic and modern. Our venue's ceilings were tin, the light fixtures were old Edison bulbs, and the floors were all worn hardwood. Our decor, which included plenty of faceted terrariums, geometric shapes, and tons of greenery added a more current look and feel to the space.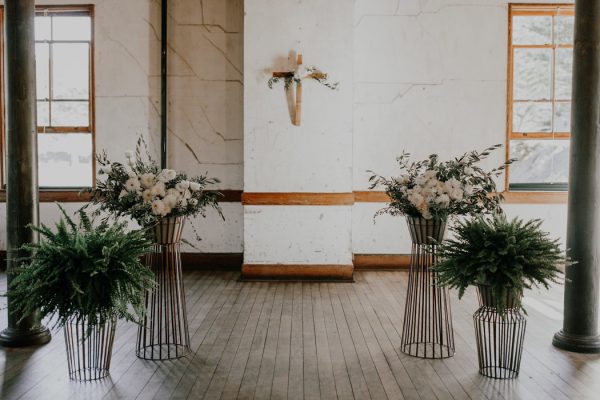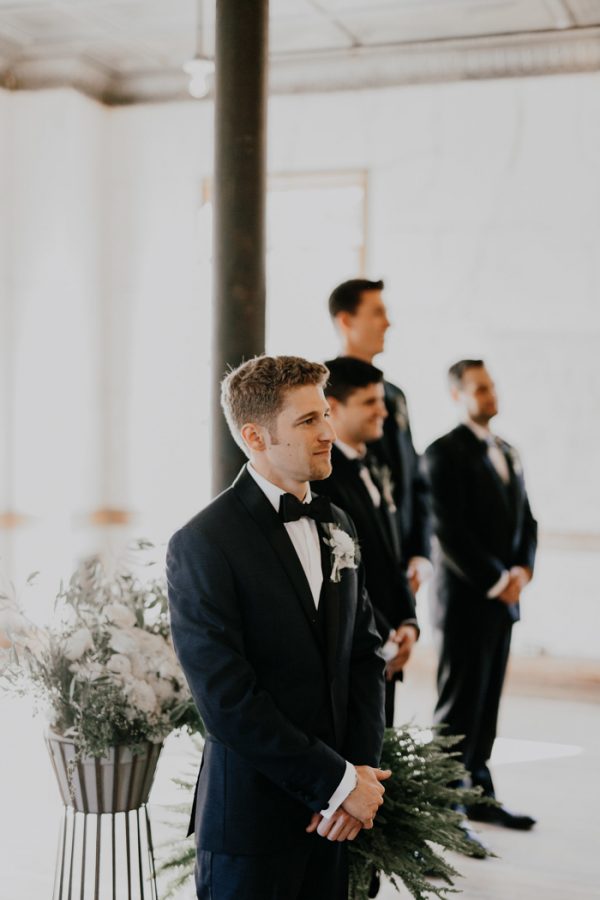 Our ceremony was officiated by a family member, the bride's great uncle. He wrote the ceremony proceedings and the vows. There were also 2 readings: "A Marriage" by Mark Twain, and an excerpt from the Bible (Mark 10). We also wanted to involve our parents, so we asked them to come up and pray with us before the ceremony was over.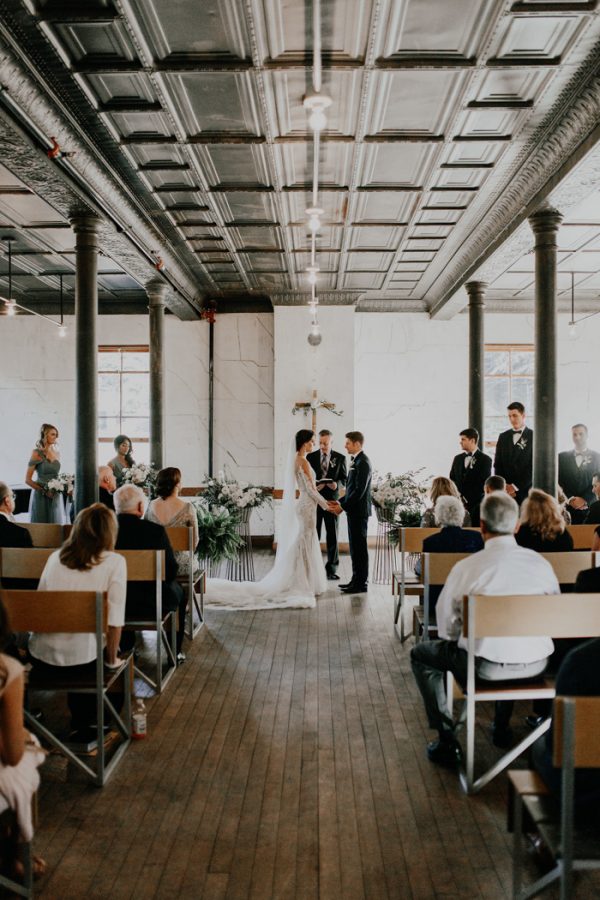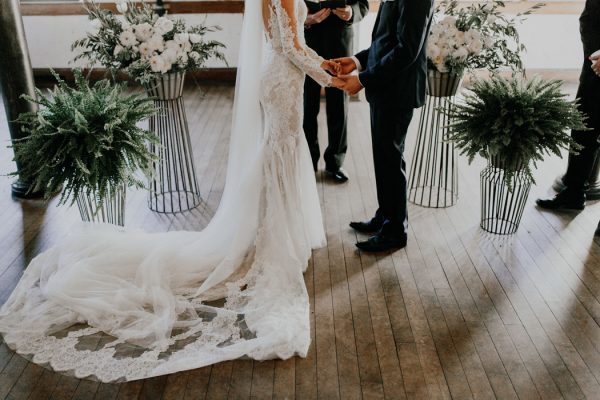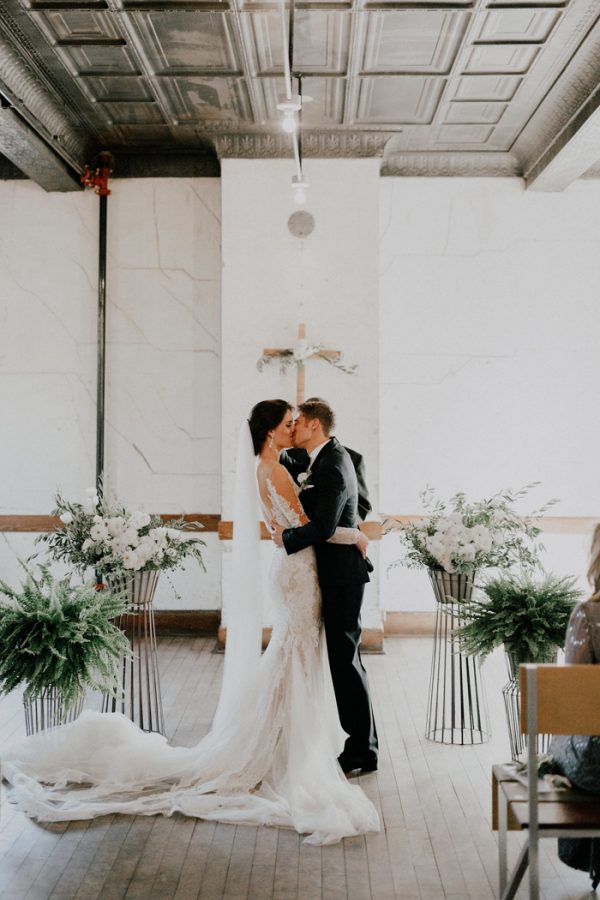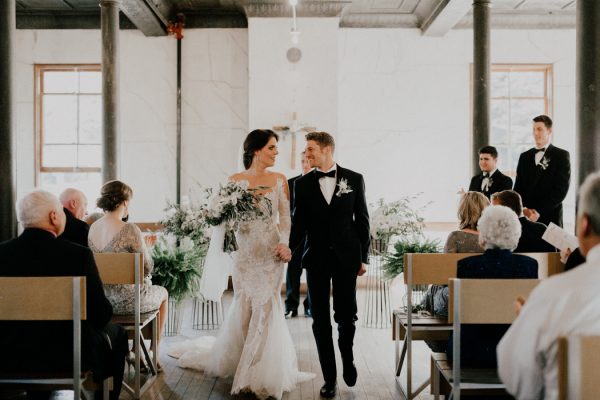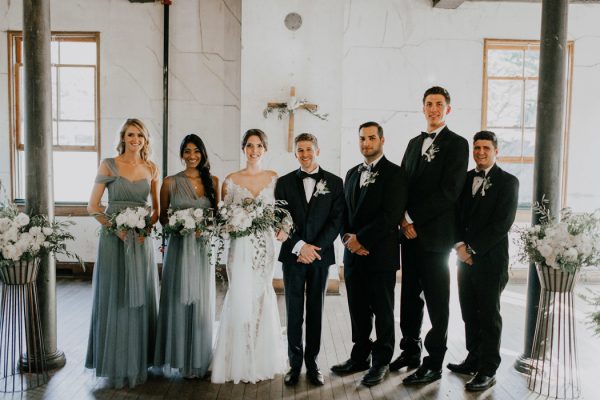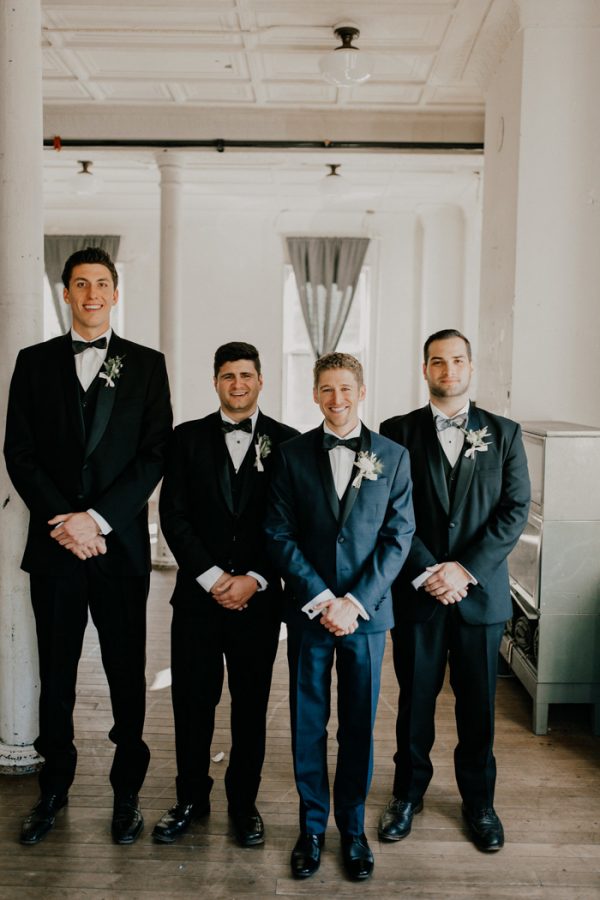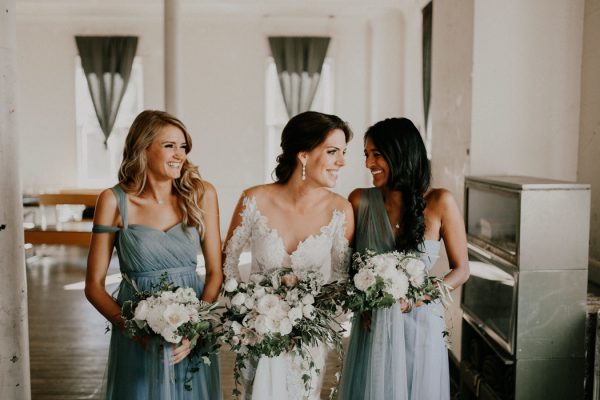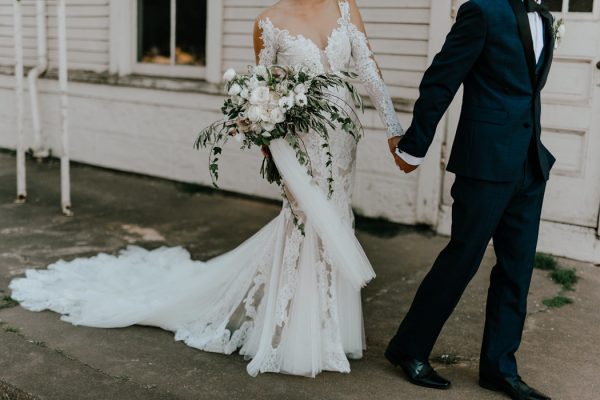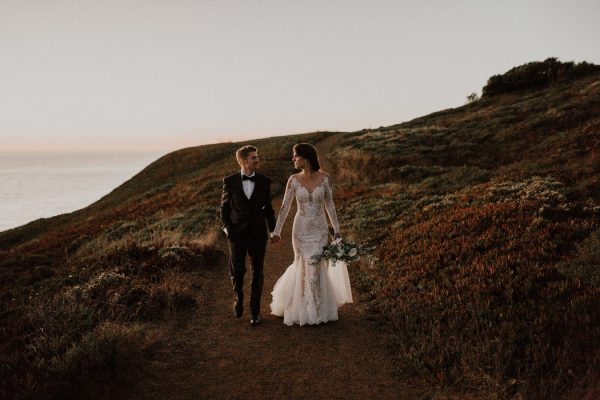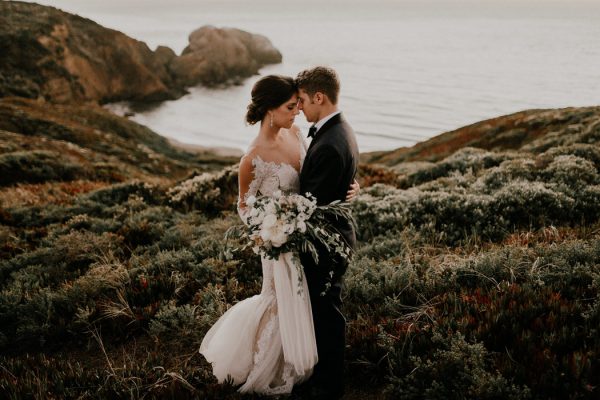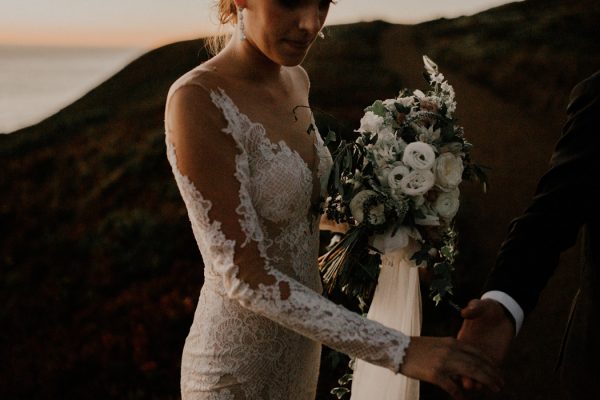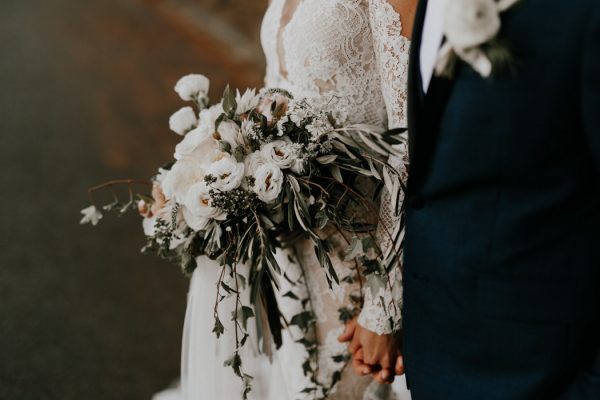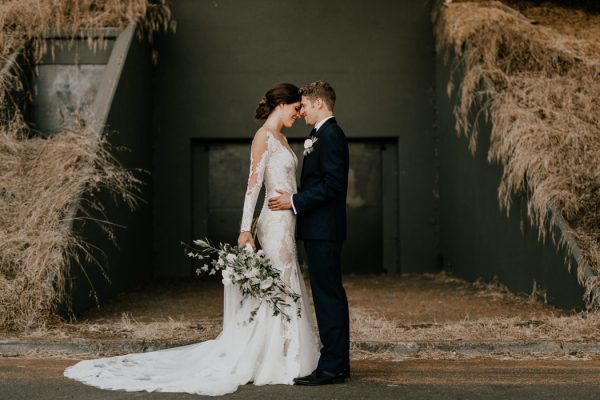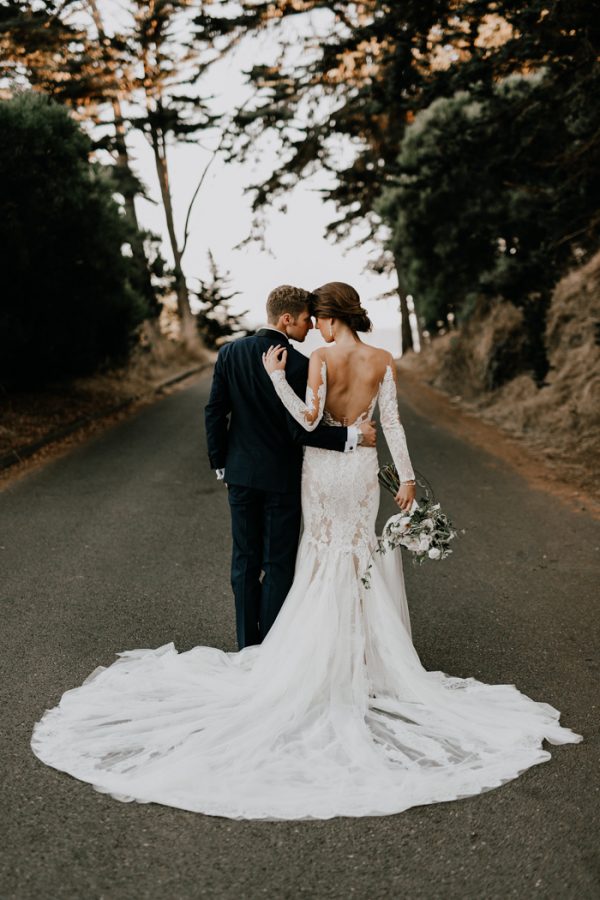 We did plenty of DIY projects. We made our seating chart board out of palette wood together; we put together our favors; we made the design for our guest book wood canvas; we made all of the signs (there were 2 large posters in the venue and a few wood direction signs); we collected paint chips from a local hardware store to create the ombré backdrop for the pie bar.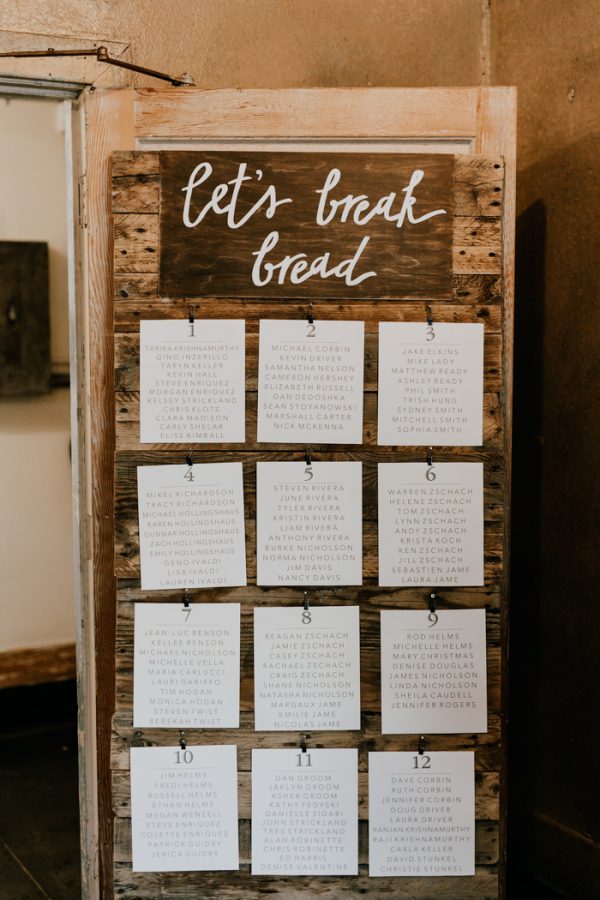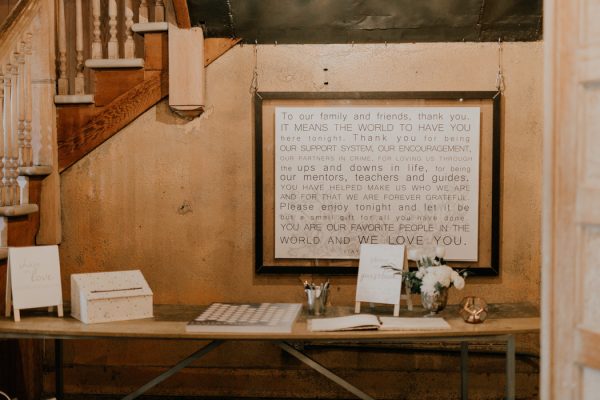 When we got engaged, a sweet friend of ours shared a book with about planning for your marriage, not just your wedding. We found that keeping our marriage at the center of the whirlwind that is wedding planning helped us cope when things didn't go the way they should. Let's face it—big events like weddings always have some sort of hiccup, but if you're focused on the fact that you're getting married, your party will be perfect no matter what happens.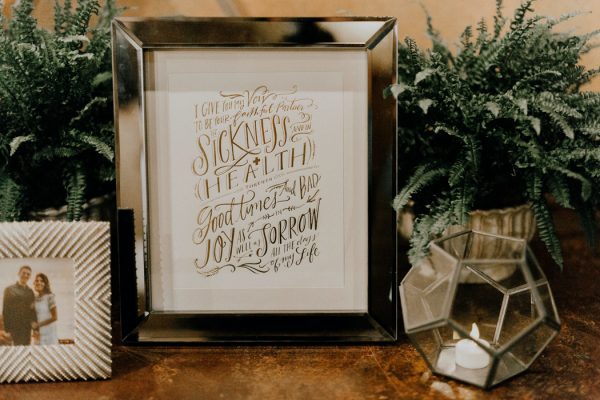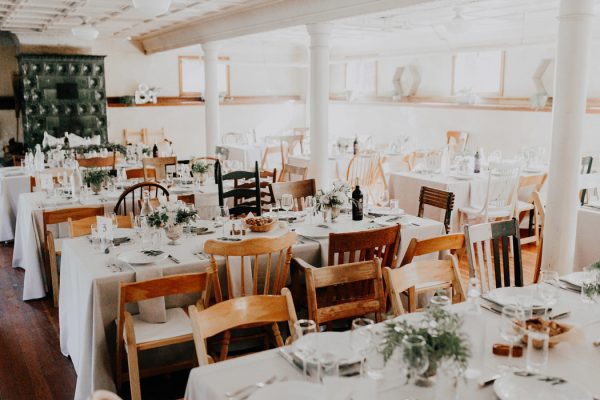 Our venue was a bit dark, so we kept our colors more light but muted. We kept our palette in the whites, grays, and soft blues. Our linens were all a soft dove gray, and my bridesmaids wore dusty gray-blue dresses, which helped lighten the space.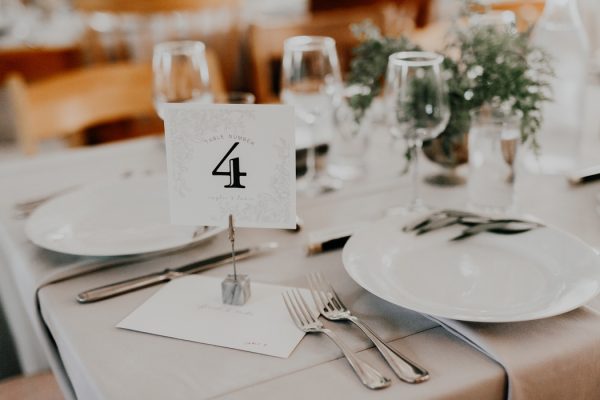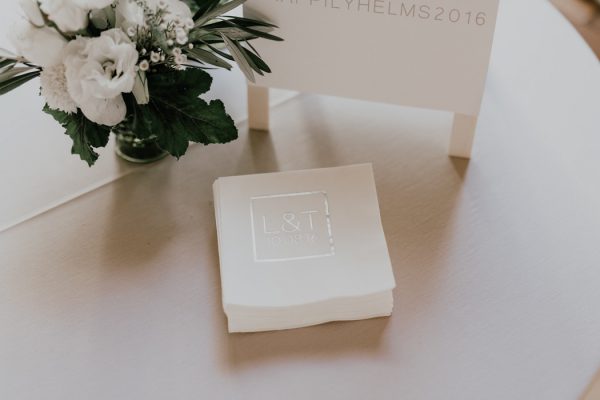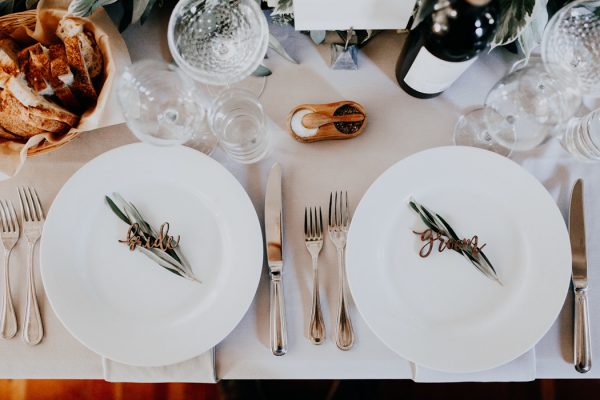 Our wedding favors were pretty unique and really reflected us as a couple. We packed different loose leaf teas into glass test tubes with cork stoppers. We are both involved in science-related careers (represented by the test tubes), and we both love tea. The result turned out pretty great, and we know our guests loved taking them home, too!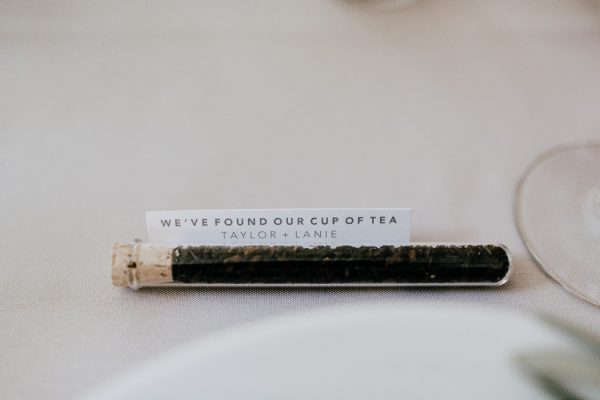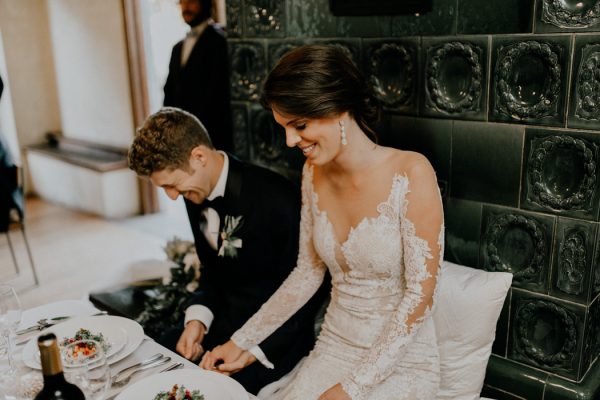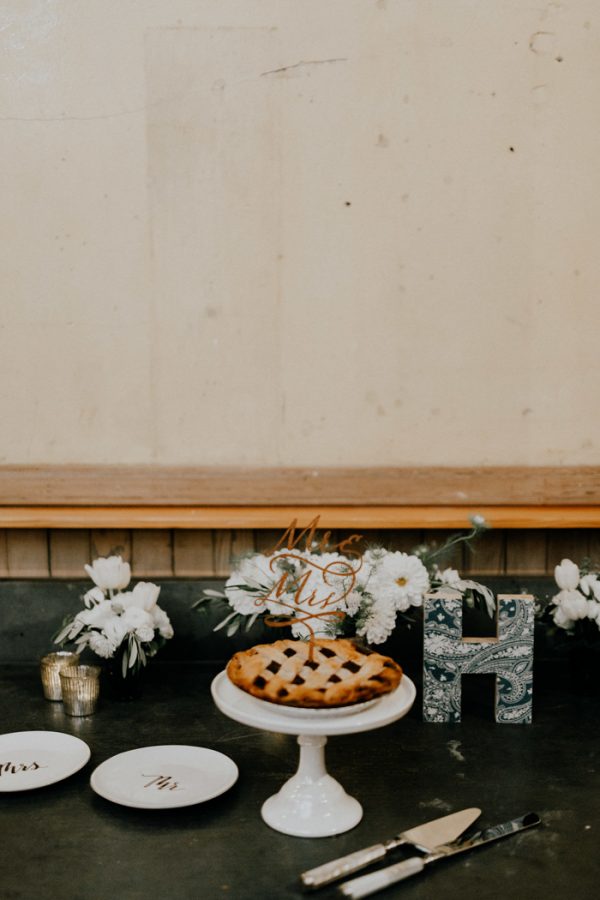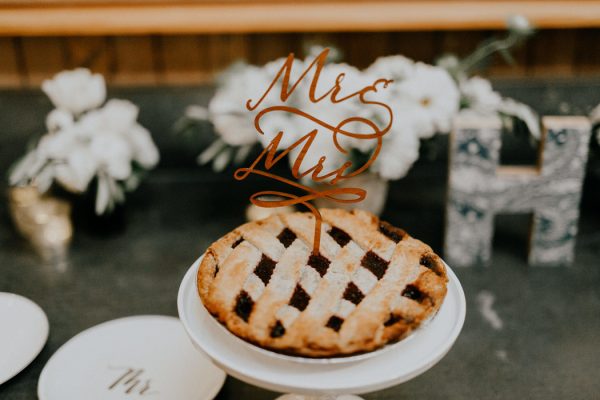 For dessert, we planned a "pie bar" in lieu to cake! We served a great assortment of pies, from cherry to mixed berry to pumpkin to apple.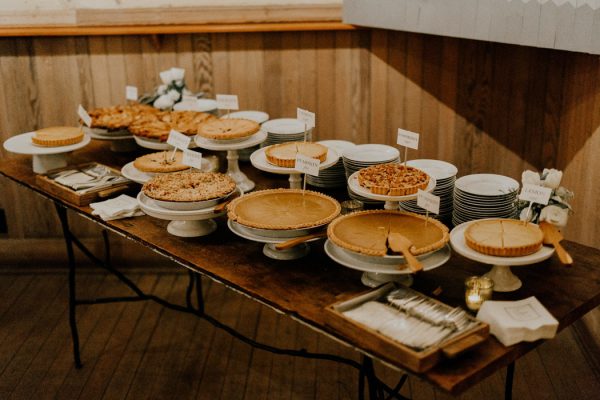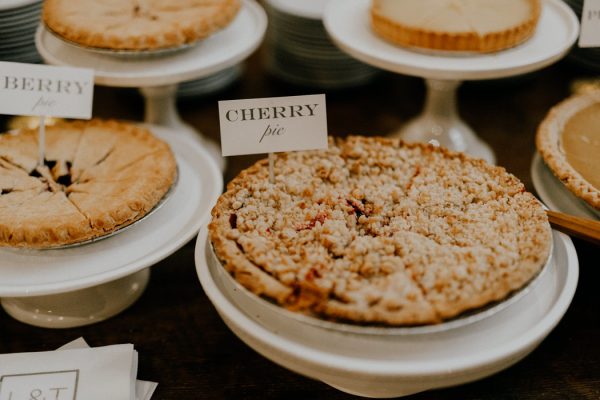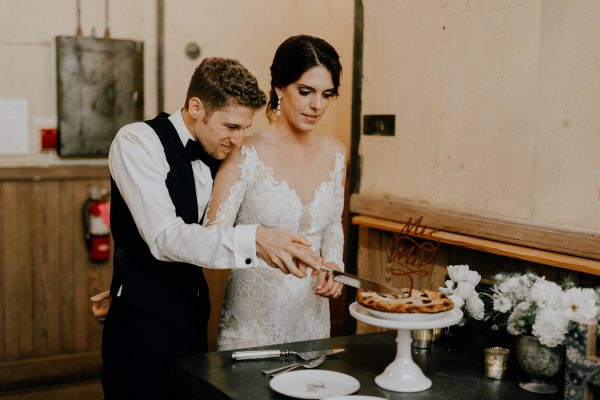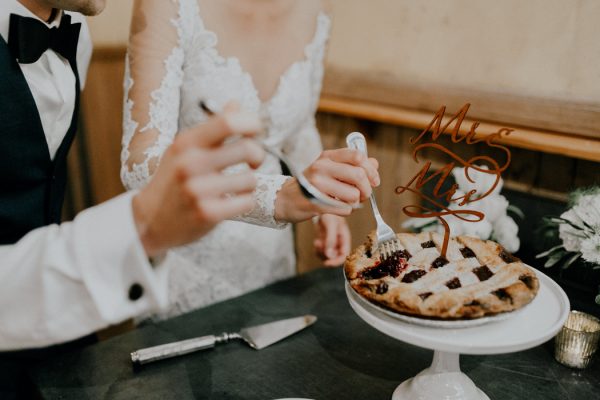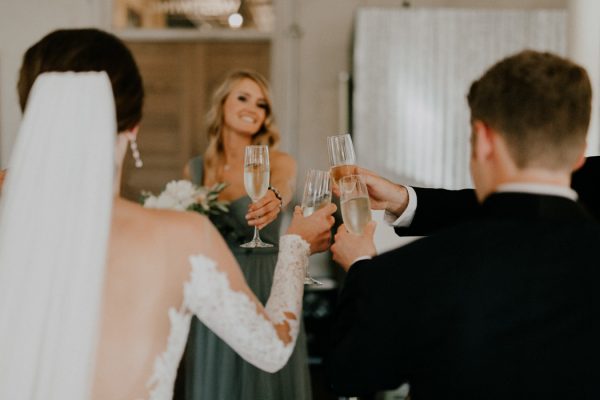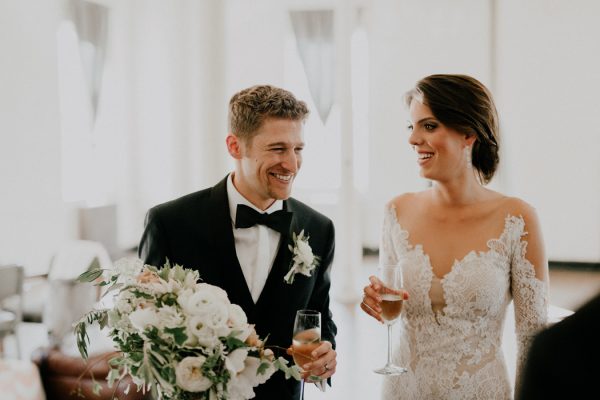 Processional: Magic by Coldplay
Recessional: The Wolf by Mumford and Sons
First dance: The Nearness of You by Mel Torme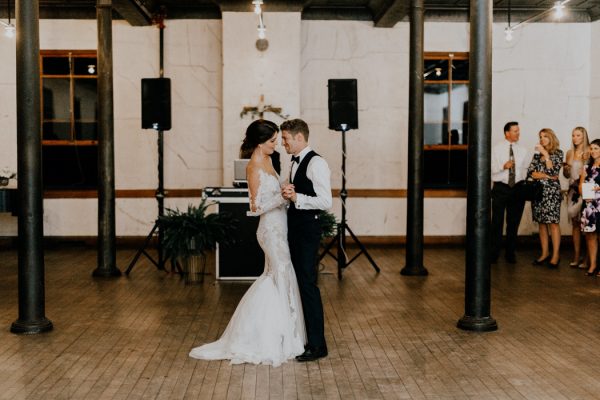 We have a hard time deciding our favorite photo! We both love a couple of the candid images he took on the dance floor—there were some very sweet images of us kissing in the midst of the crazy celebration.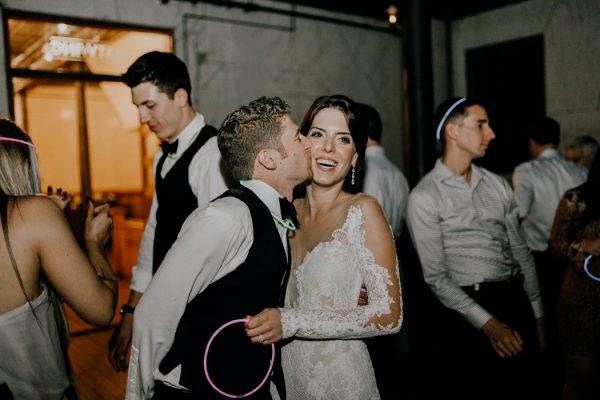 Congratulations to Lanie and Taylor, and a big thanks to Junebug member Greg Petersen for sharing this stunning wedding with us! Love this couple's modern take on a rustic venue? Take a look at this romantic rustic Minnesota wedding at Mayowood Stone Barn!