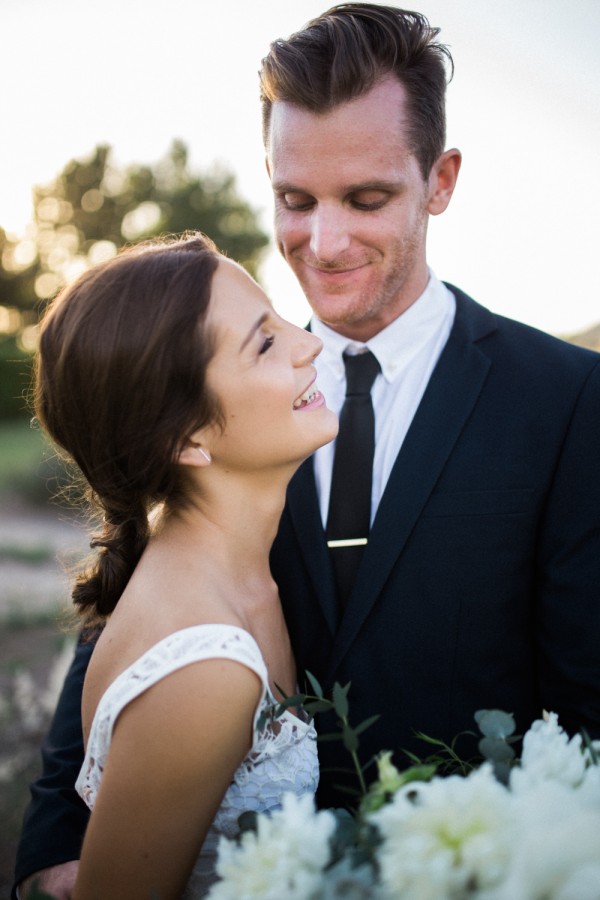 When Iulia and Charles decided to get married, they knew they wanted to stay true to their roots even if it means forgoing traditional wedding customs – and we are so glad they did! Erlenmeyer flask table centerpieces, an interactive alternative to escort cards, and the loveliest charcuterie cocktail hour are just a few of the many breaths of fresh air that this Franschhoek Valley Wedding offers. Dillon Kin Photography captured the couple, their guests, and the sweetest Great Dane throughout a day filled with pure joy, amazing attention to detail, and of course, romance.
The Couple:
Iulia and Charles
The Wedding:
The Conservatory, Franschhoek, South Africa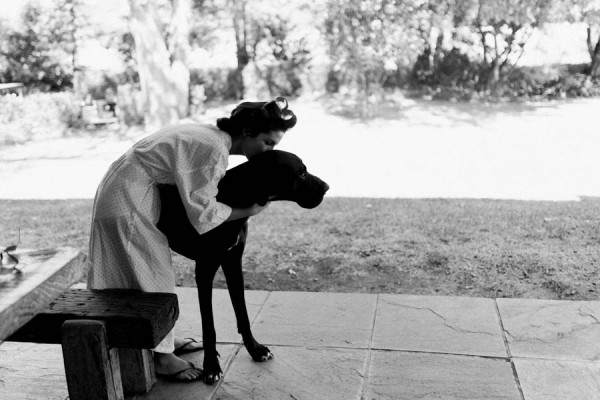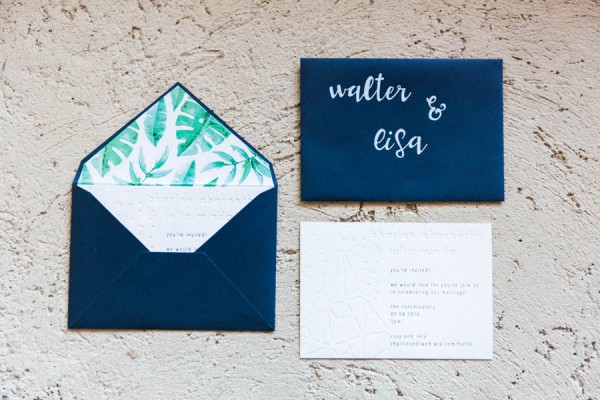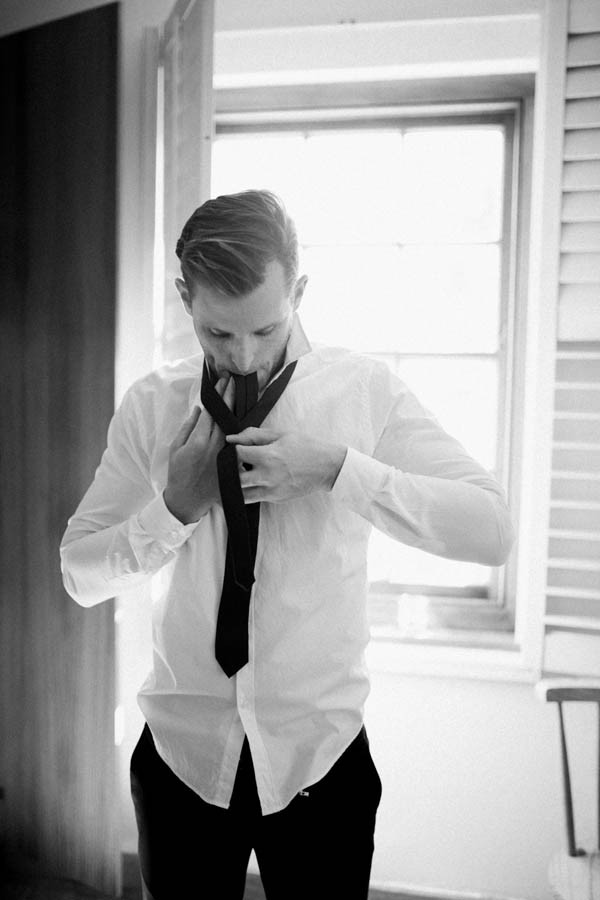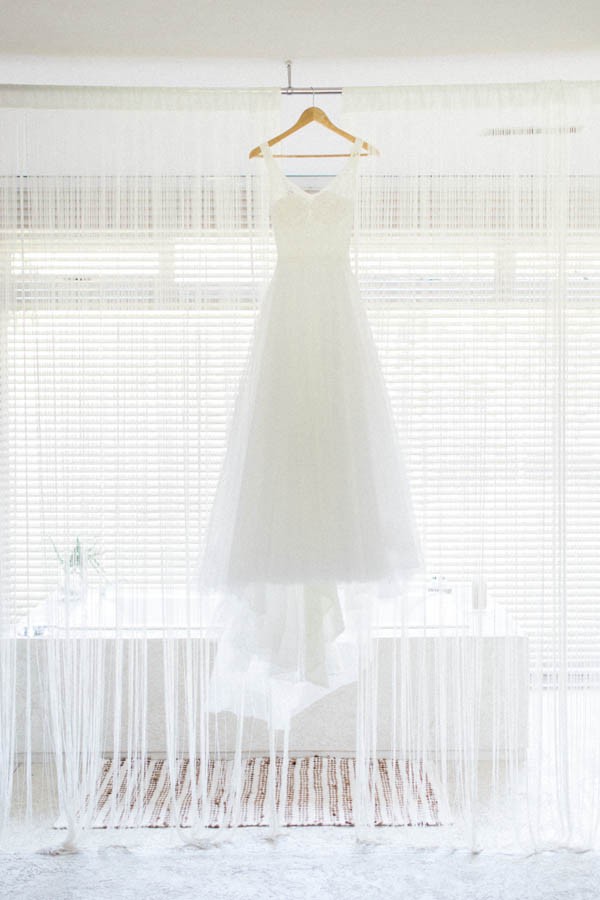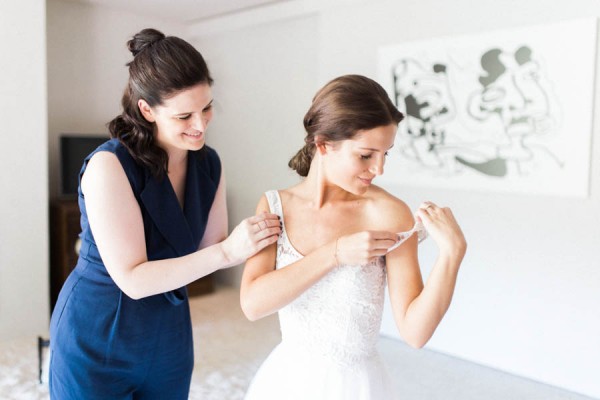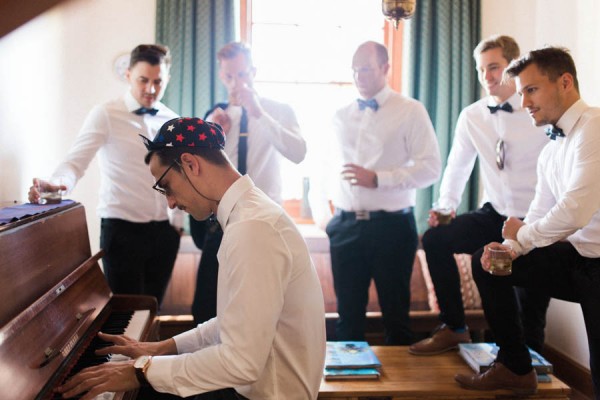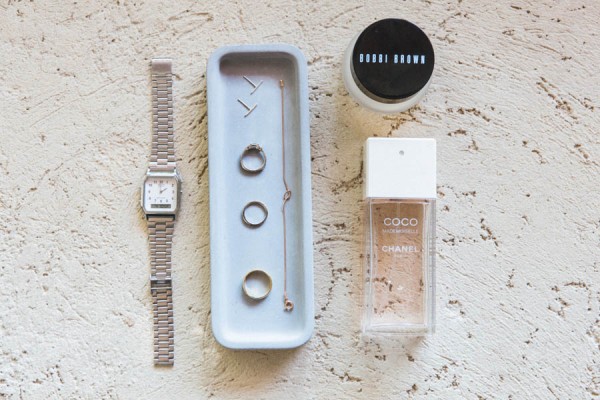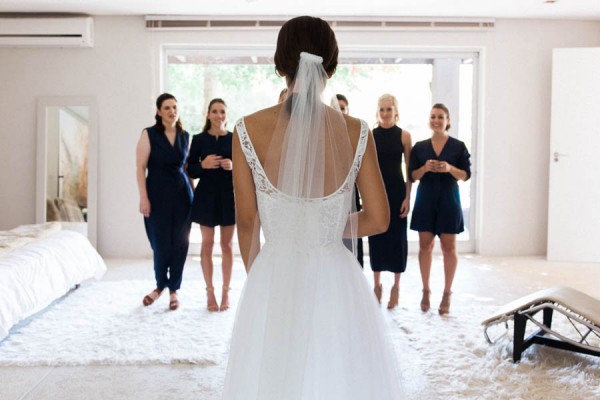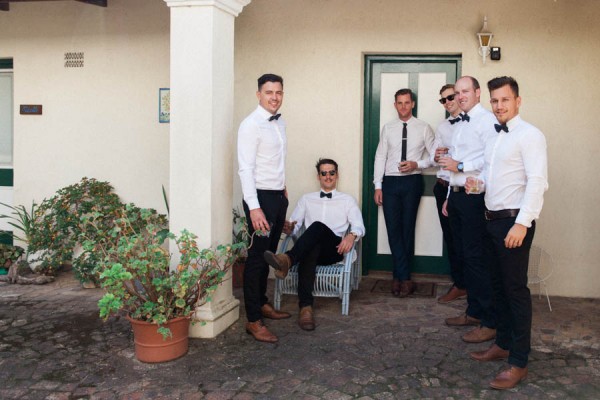 As Iulia is Romanian, having a civil ceremony prior to the wedding day is common. So we were legally married a few weeks before our wedding day. This took off all of the legal pressure of the day and we could concentrate on the promises we wanted to make to one another before God instead.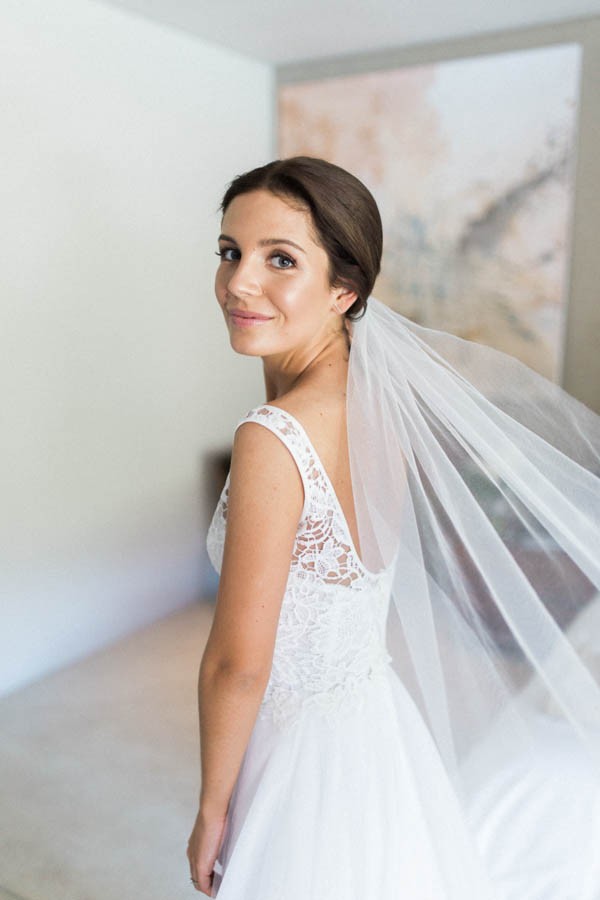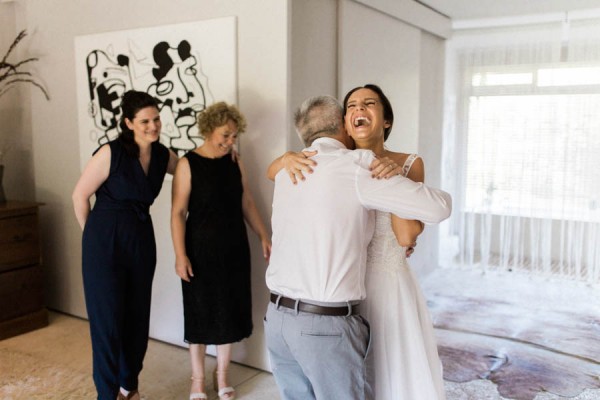 From Iulia: As cliché as may be, the most memorable part of the day for me was walking down the path and seeing Charlie standing under the tree surrounded by the glowing faces of our friends and family. In that moment, it sunk in that I was about to promise my future to my best friend, and the most giant grin came upon my face – I felt like I didn't have a care in the world.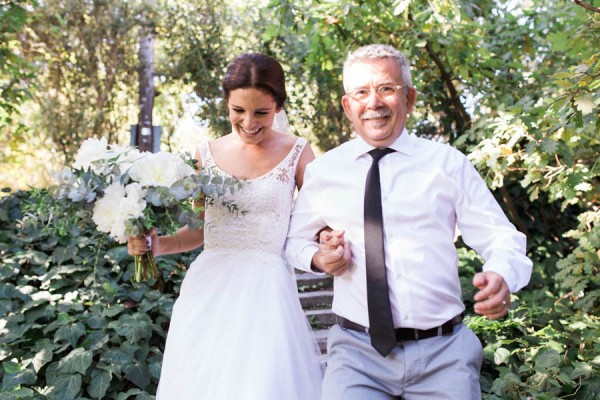 From Charlie: Without a doubt reading our vows to each other was the most memorable moment. We chose to write our own vows and this was our chance to explain how we each felt about the other in front of all our family and friends. I obviously knew I loved Iulia and wanted to spend the rest of my life with her but thinking of the "why" really made me see all the great in her and in us and hearing her vows echo mine in so many ways without us planning them together was really special.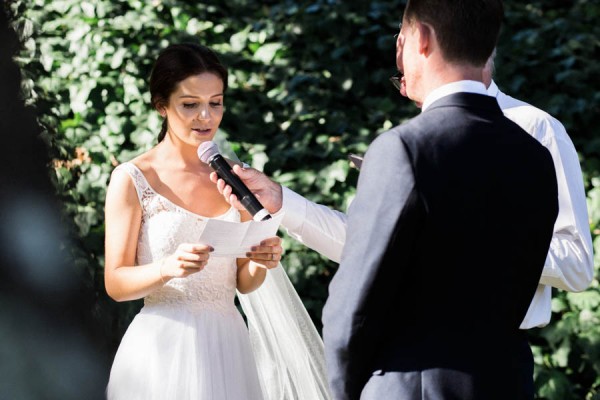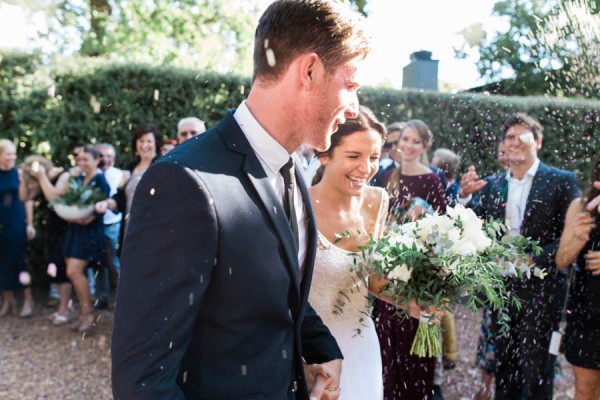 We had the ceremony under a tree between a stream and a bank with all our friends and family standing around us looking down. Our Great Dane, August, was lying next to our feet the entire time. This created a very relaxed and intimate feel to our ceremony.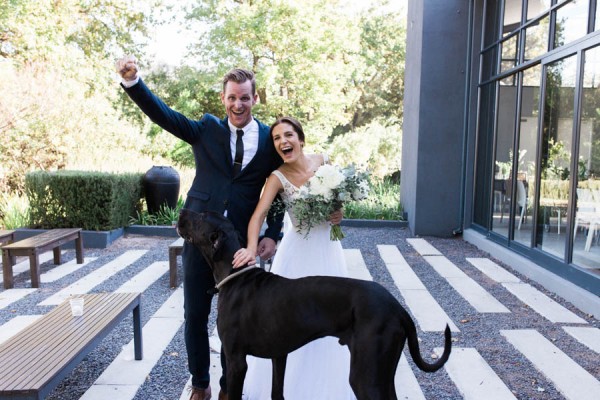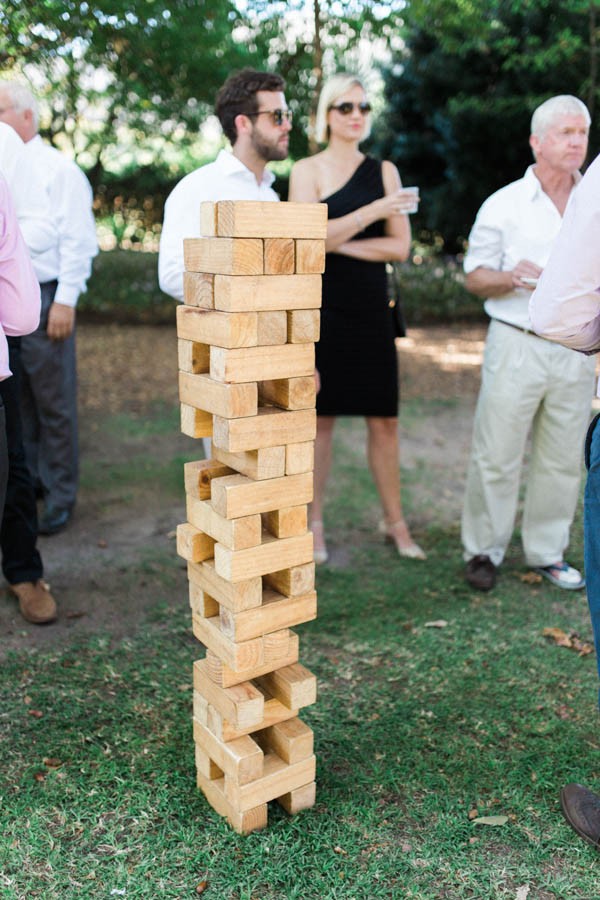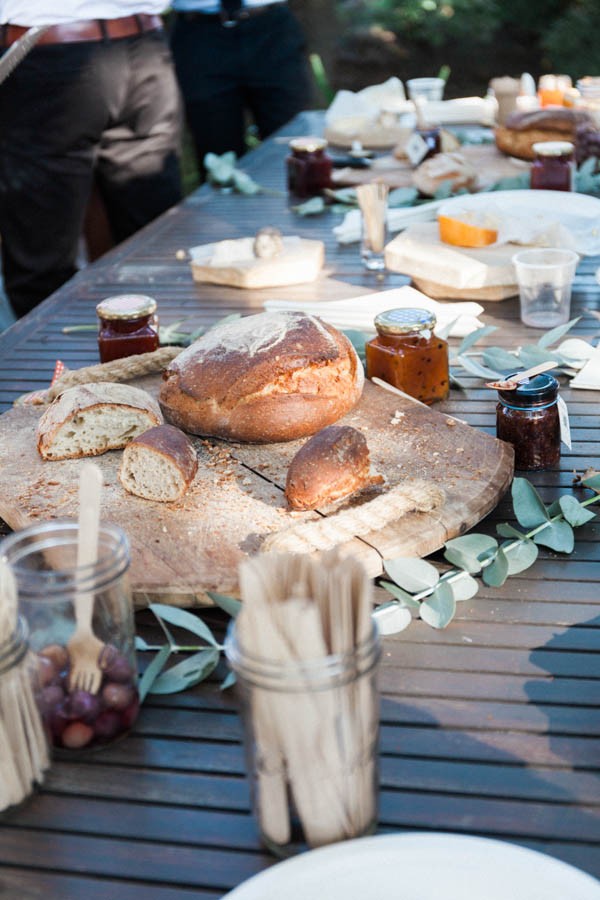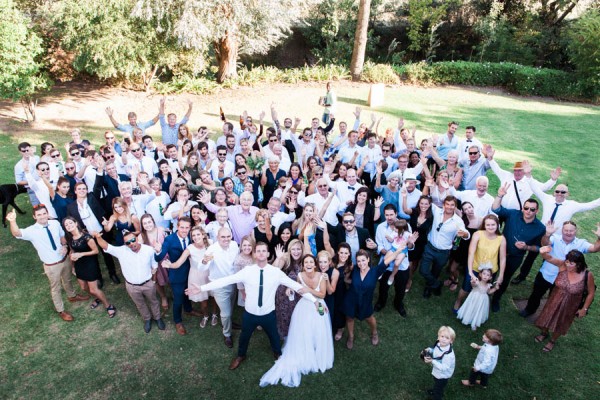 It's important to stay true to who you are as a couple but also as individuals. There are some things you'll have to compromise on to make sure that both of you are equally echoed in the day, but you don't HAVE to do anything on your wedding day – it's yours after all. So if you want dessert before dinner – serve it first!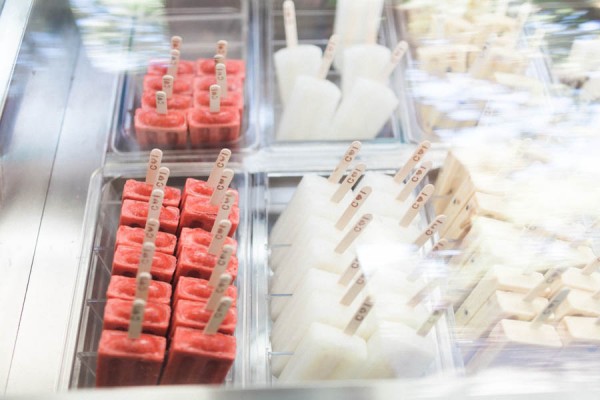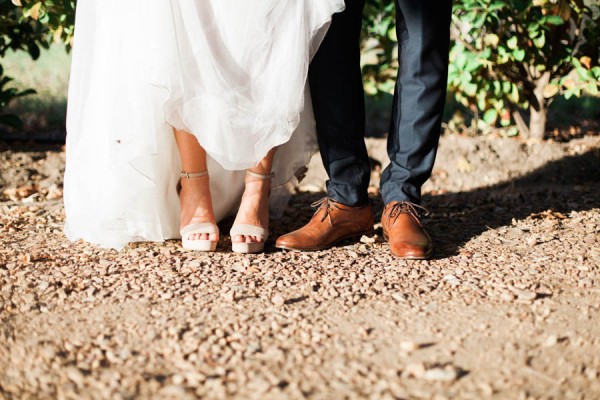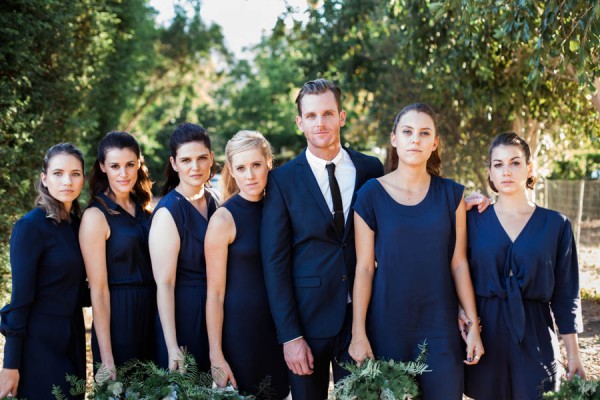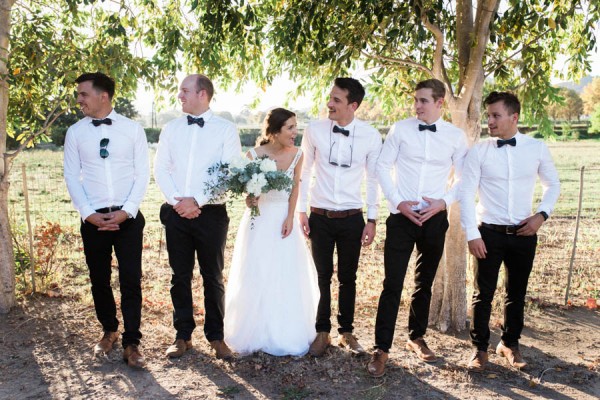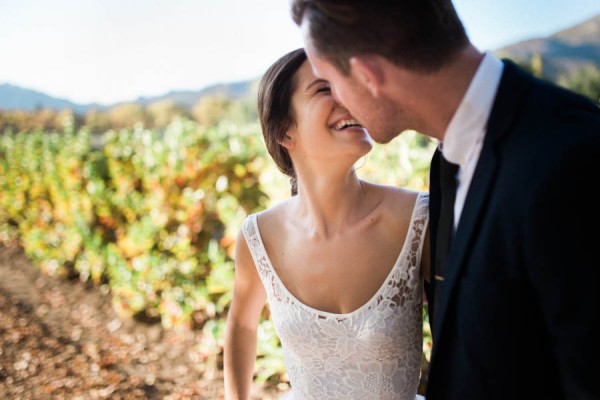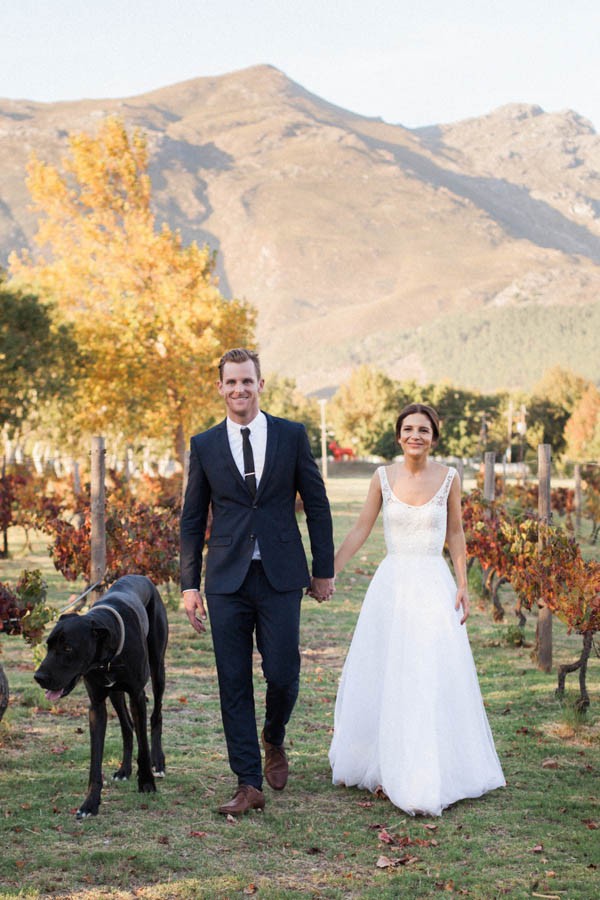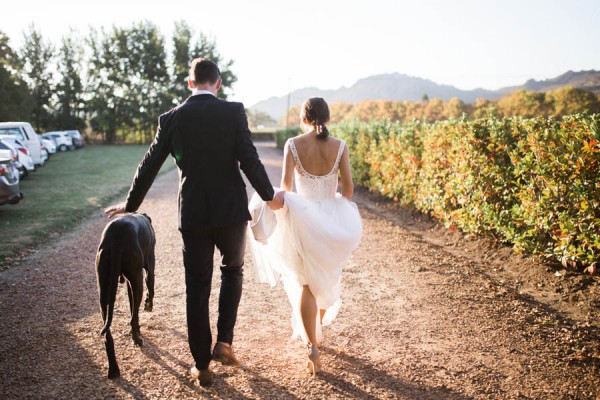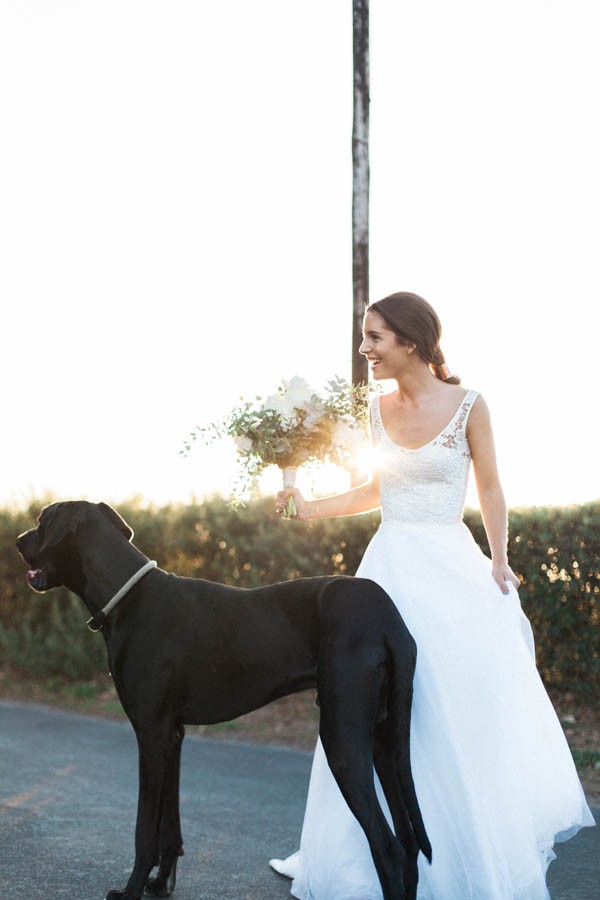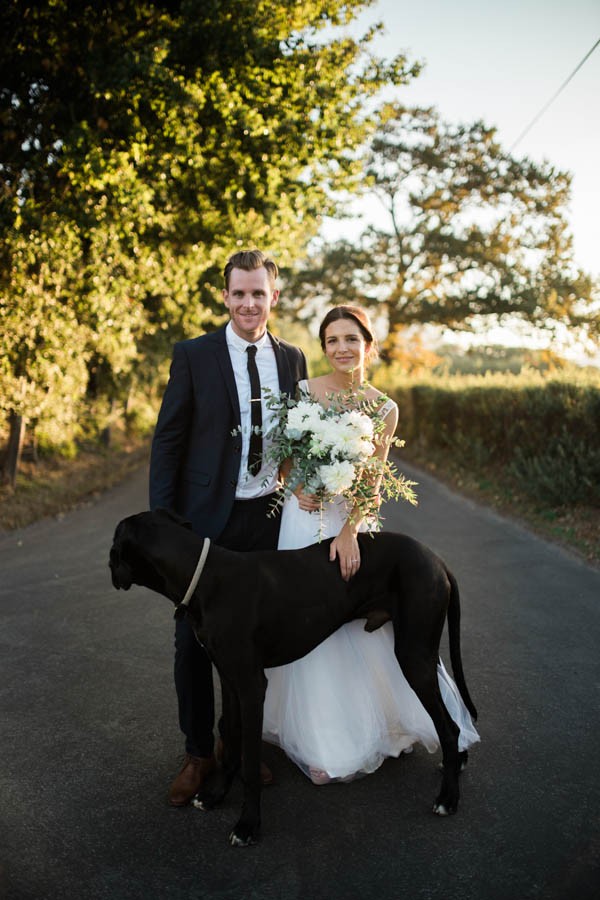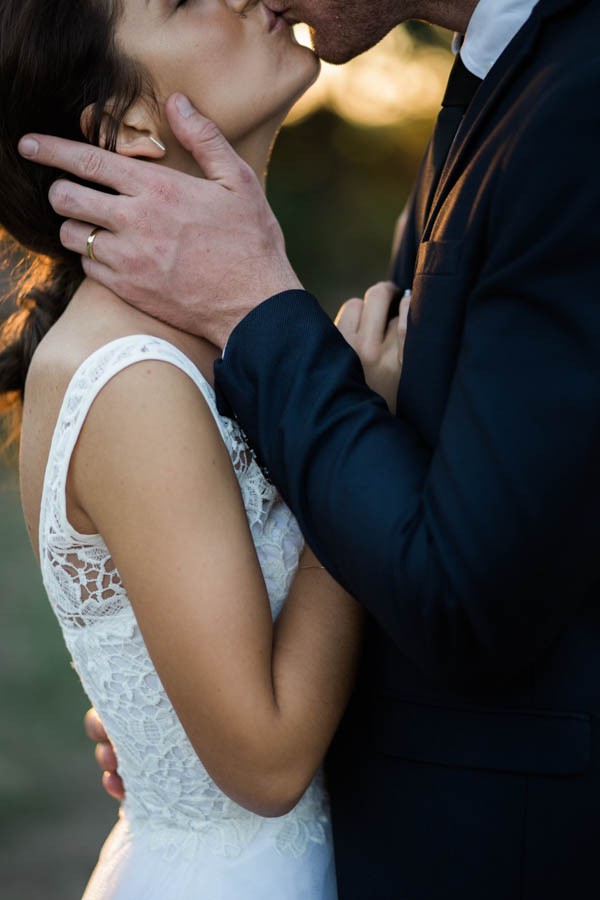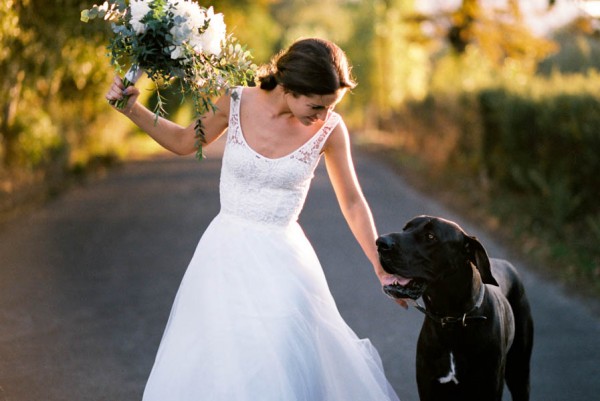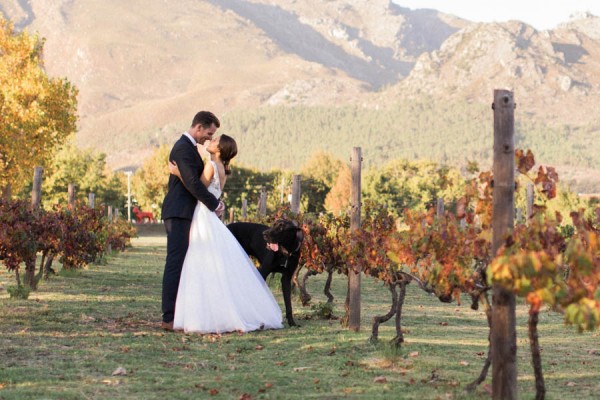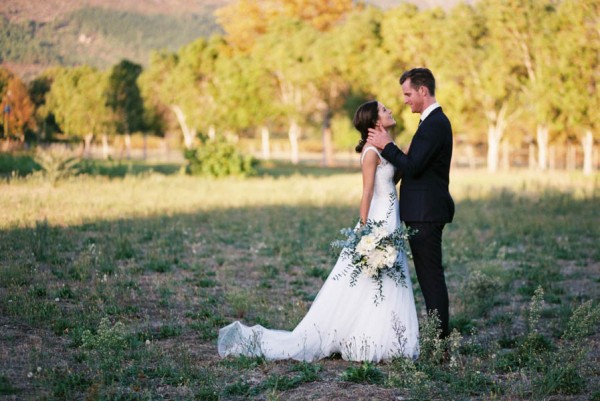 We are avid trail runners so we have a deep set love for nature. Our dream was to get married under a tree and have dinner in a glass house in the forest. We fell in love with the Conservatory when we attended a charity function there a few years ago – it's a glass warehouse venue surrounded by trees and mountains. So when it came time to plan a wedding, choosing a venue was a no-brainer. We didn't even look at others.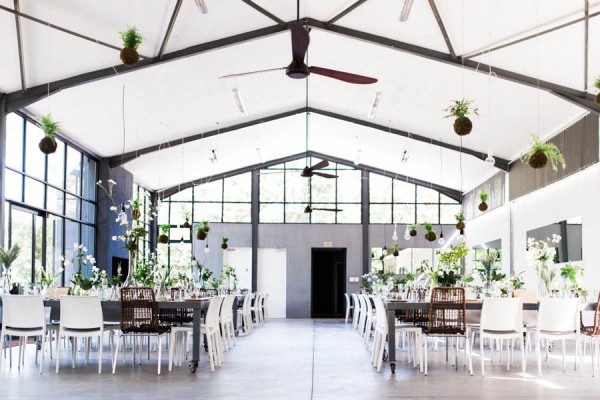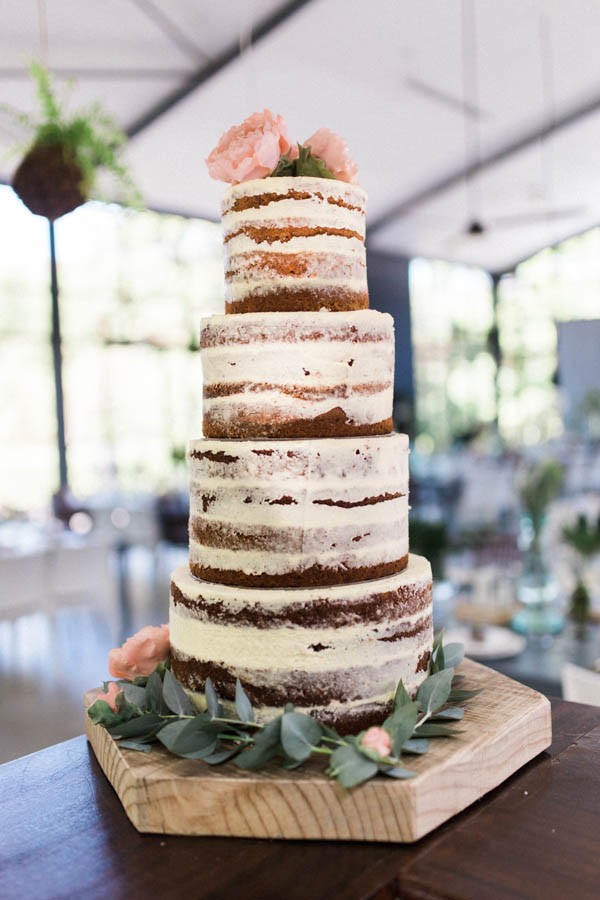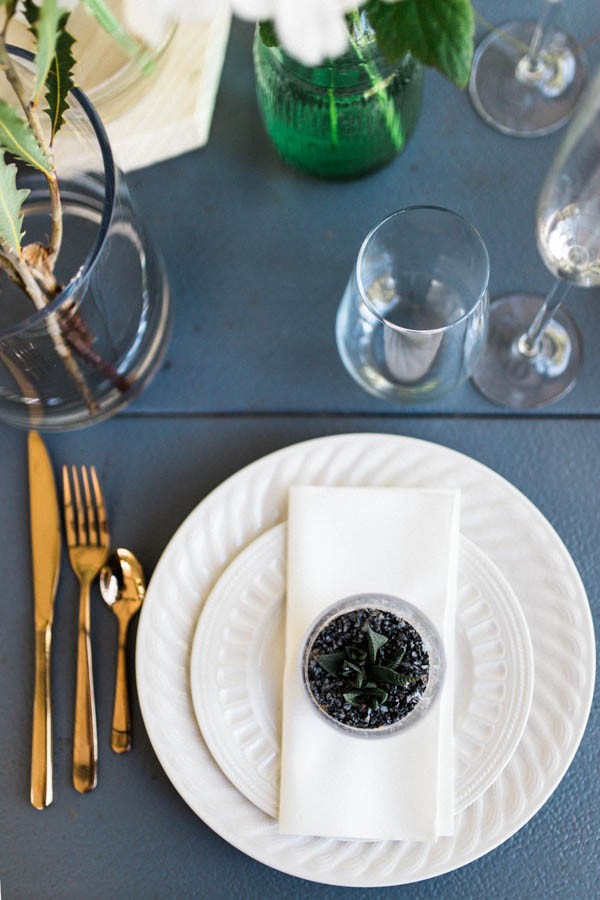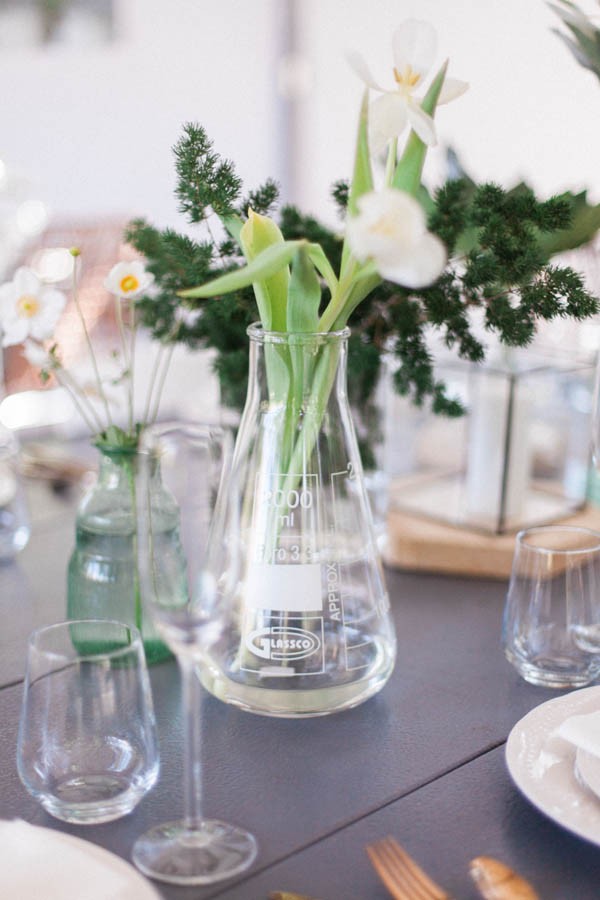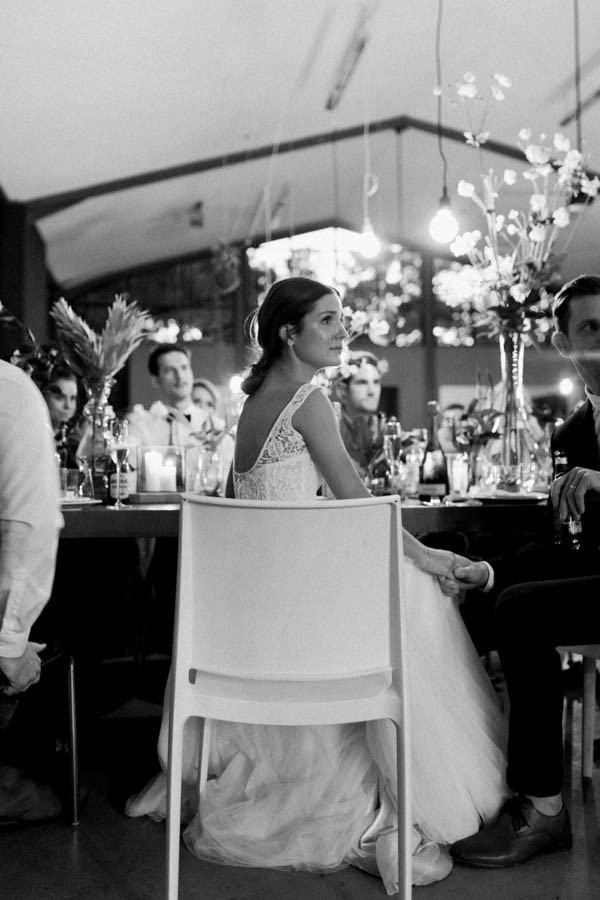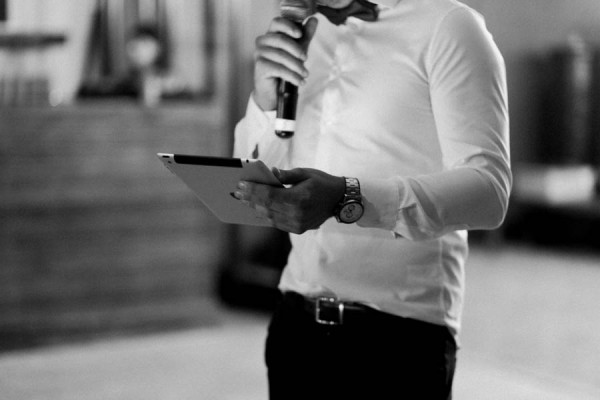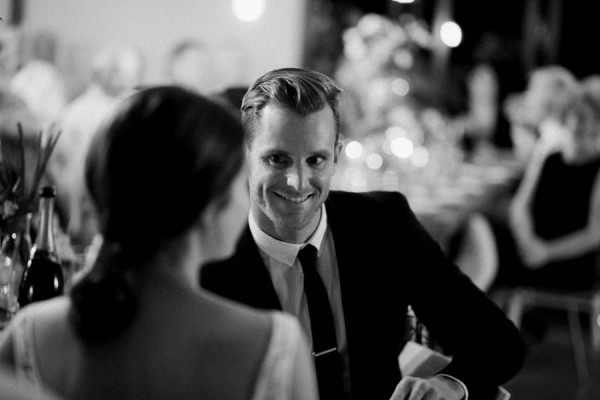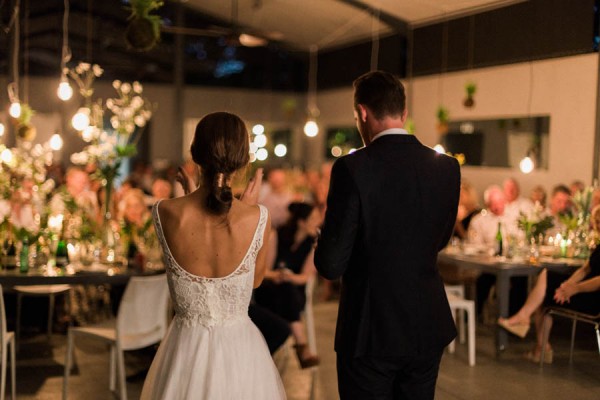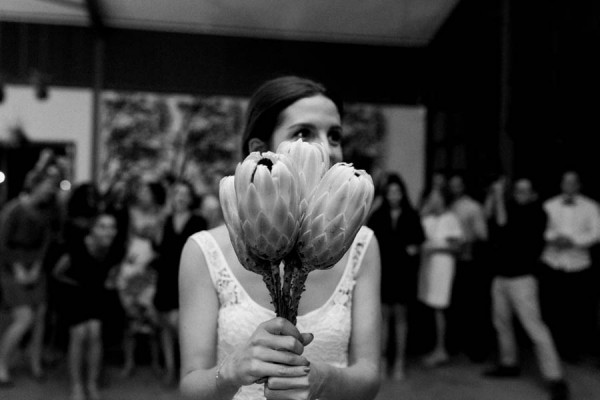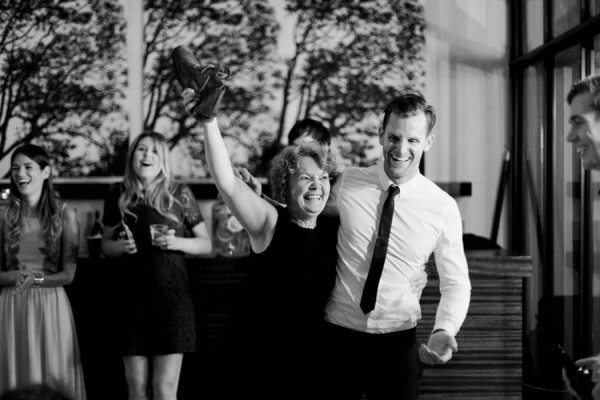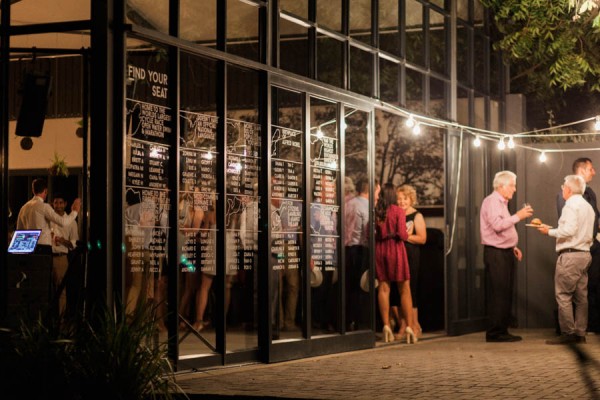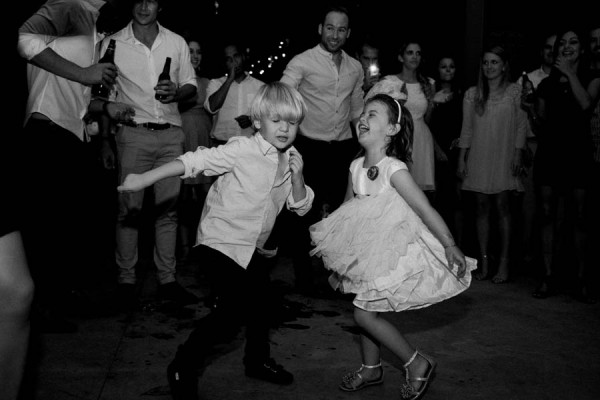 Congratulations to Iulia and Charles on your amazing wedding, and a huge thanks to Dillon Kin Photography for submitting it to Junebug! Want more South African wedding inspiration? Check out this Bohemian Forest Wedding in South Africa!