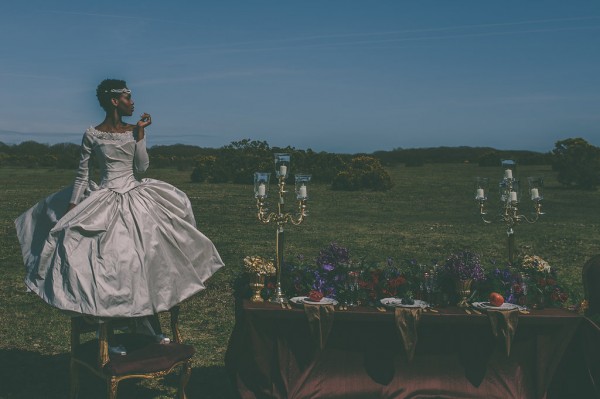 Master wedding planner Matthew Oliver was inspired by Oscar-winning actress Lupita Nyong'o and the organic beauty of Hampshire's New Forest when he designed this high fashion bridal shoot. Bespoke wedding gowns by Bahbua and a regal color palette brought the class and glamour, while Matthew Oliver's fantastically surreal styling brought an unexpected darker edge to the shoot.
Here's a little insight on designing the shoot from the planner himself, Matthew Oliver:
Once we had the location and idea, then we designed the shoot around elegance and class, we wanted to show two parts of a wedding, the formal dining then the evening party! Both parts were set-up in two different areas of the New Forest, an open plain for the formal dining with a simple yet well-dressed set-up and a dark open forest for the evening party which showed a messy set-up instead of a clean elegant setting! We even used dresses to fit these two separate locations and set-up's! Colour wise we went for regals, like golds, dark reds, purples and greens.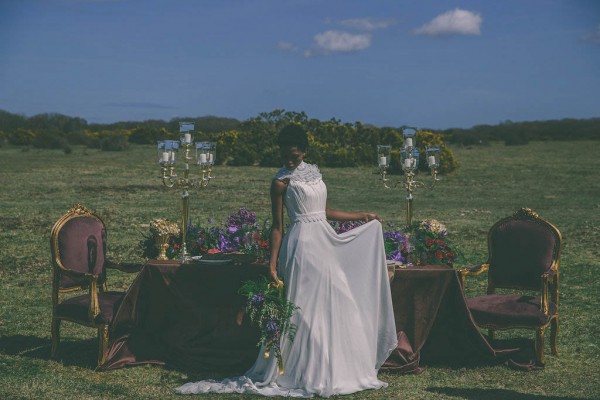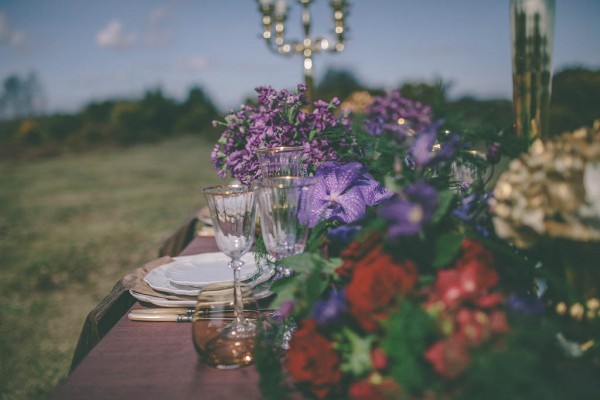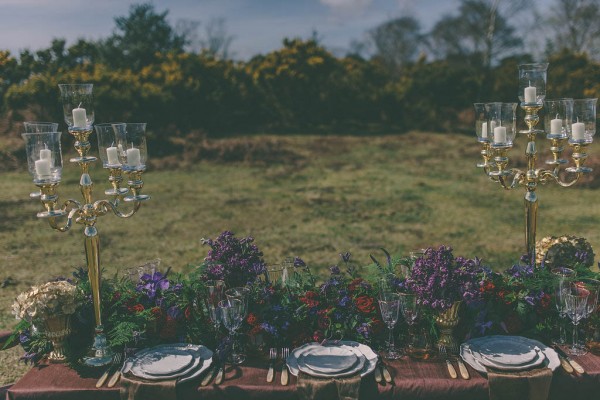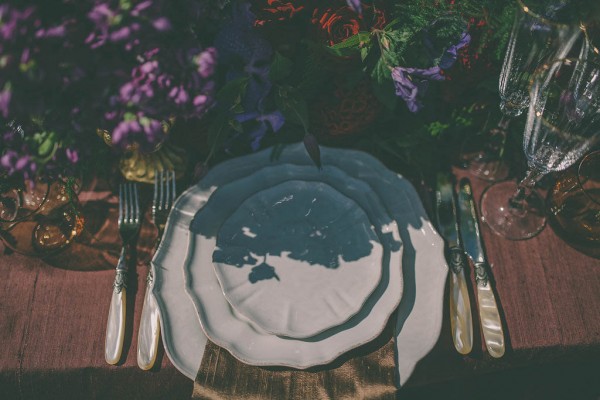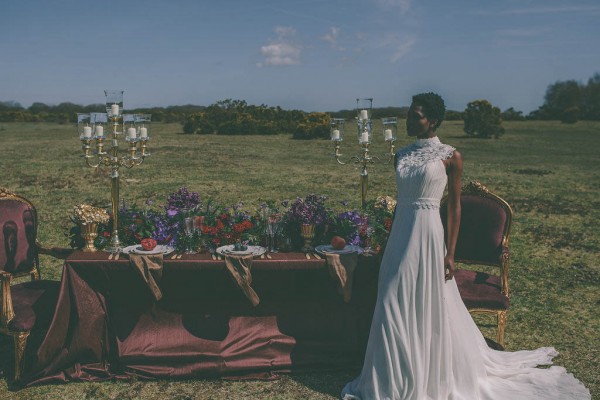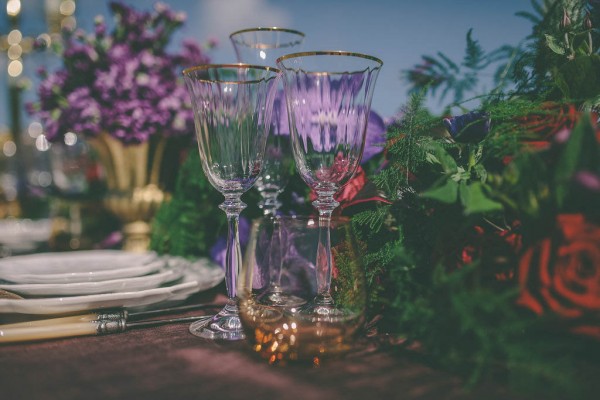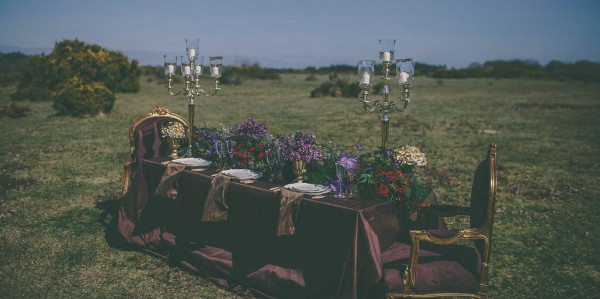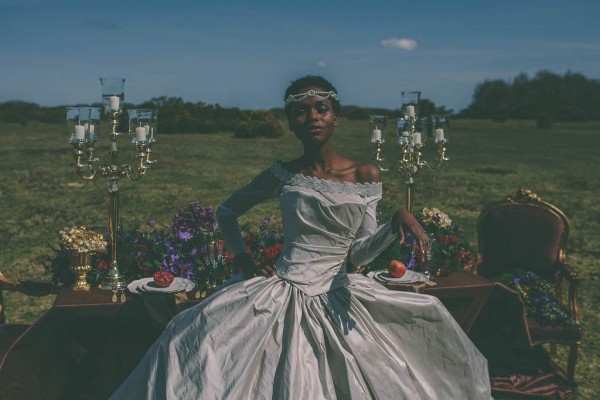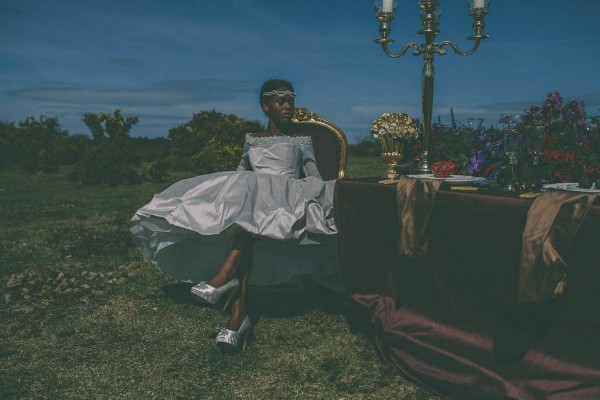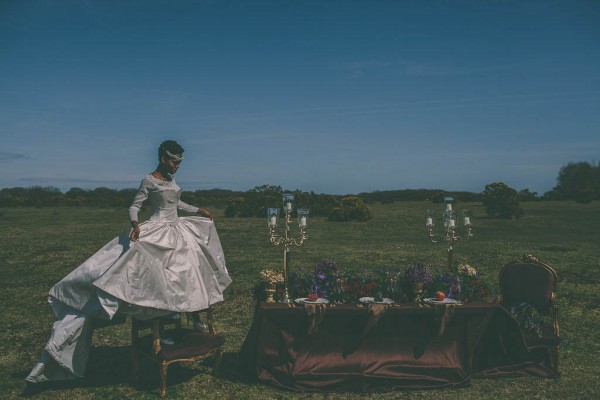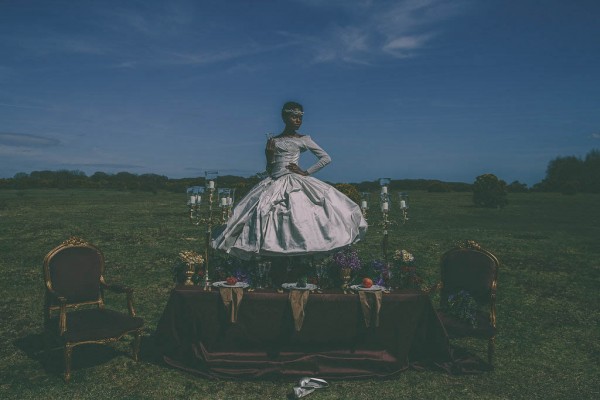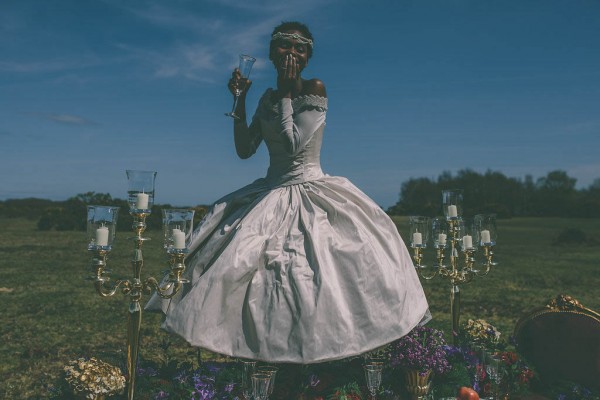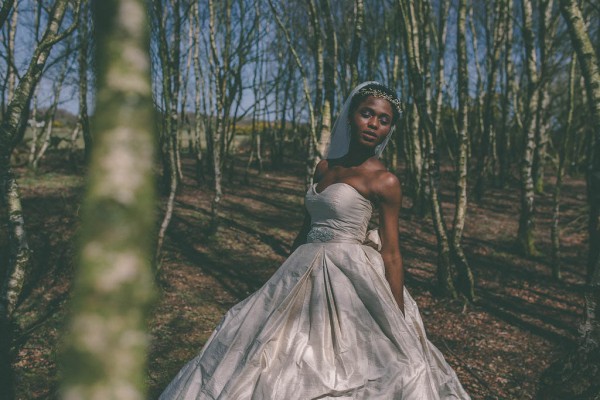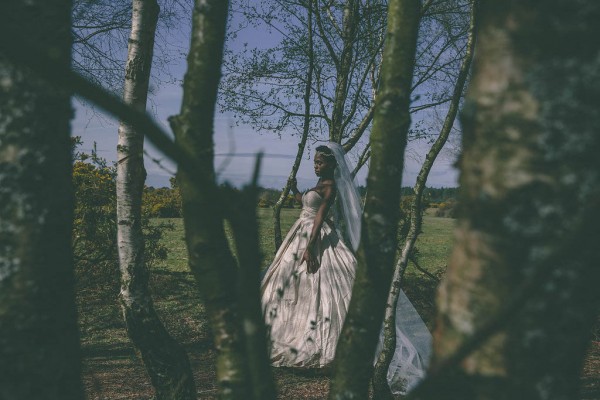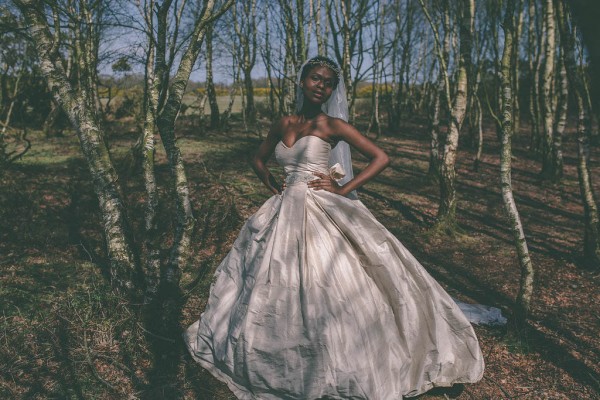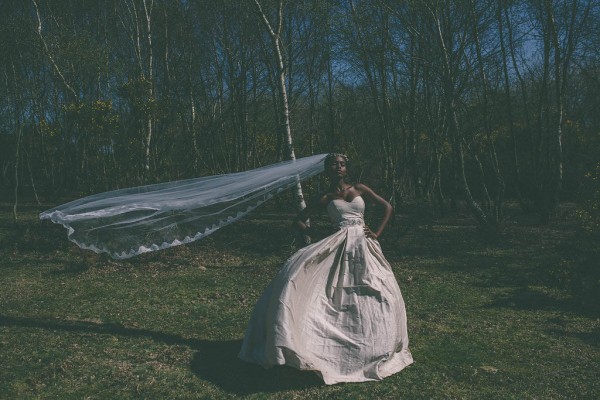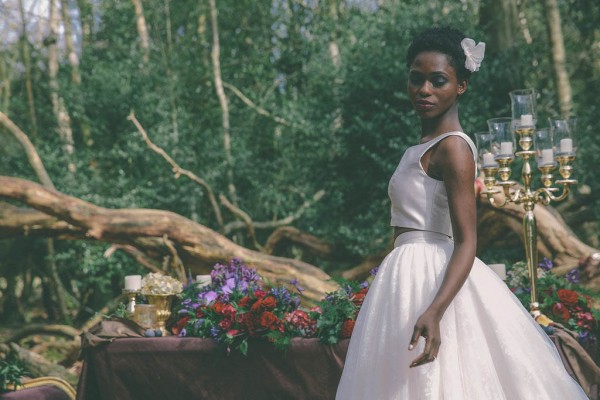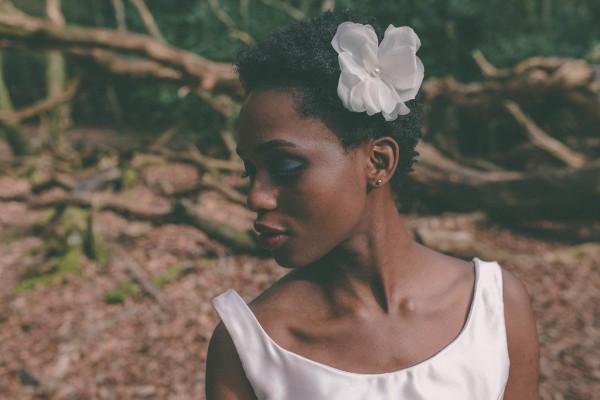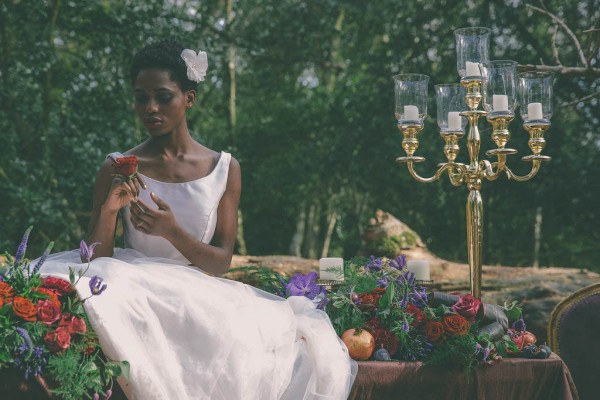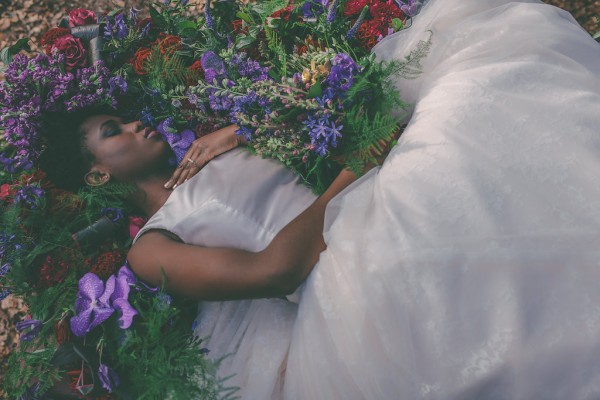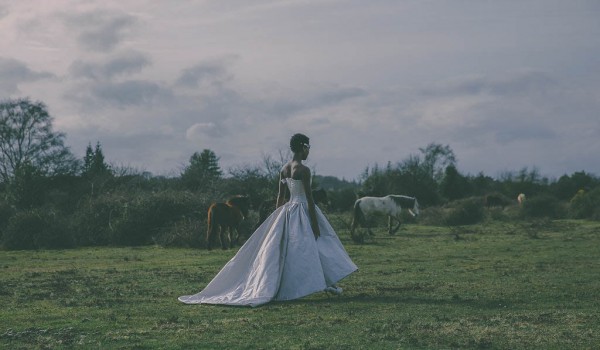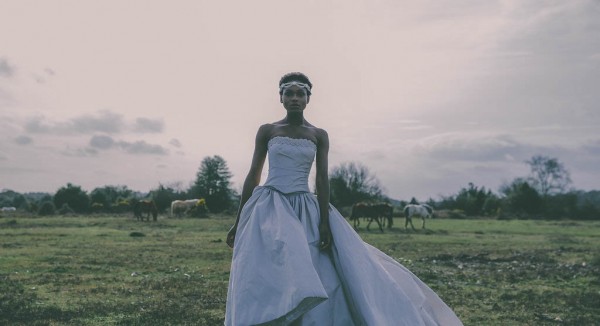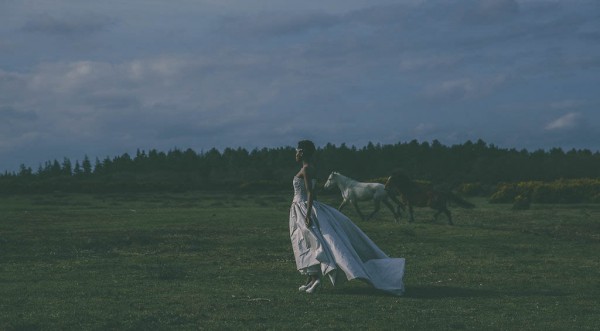 The Wedding Team:
Photography – Paula Broome Photography and Ever Photography
Event Planning – Matthew Oliver
Floral Design – White Lilac
Videography – Verona Lain
Hair & Makeup Styling – Natasha Grewcock
Wedding Dresses – Boo Bridal and Bahbua
Bridal Accessories – Britten Weddings and Wedding Garter Co.
A very special thanks to Matthew Oliver for sharing this incredible high fashion bridal inspiration with Junebug! For more bridal style inspiration, check out this Southwest inspired boho bride style!