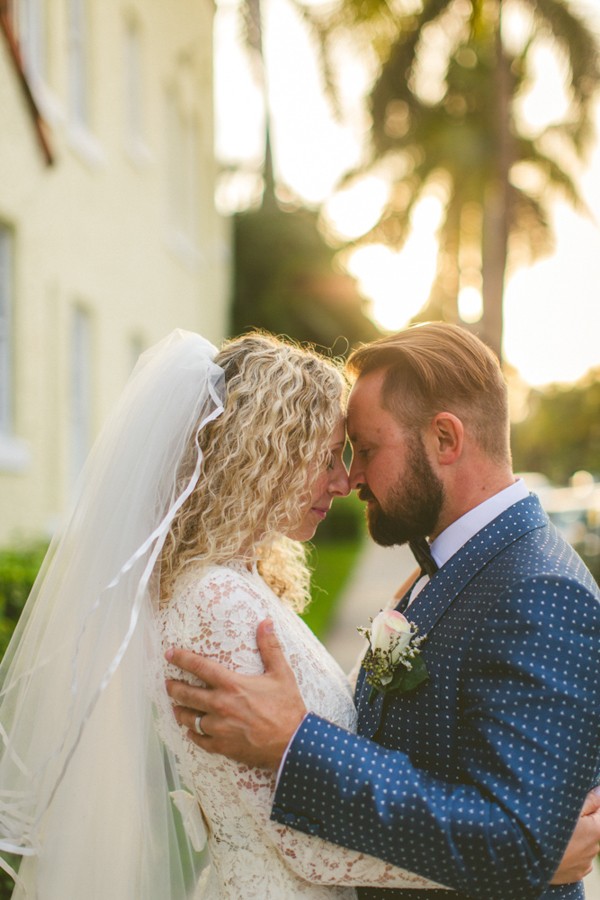 If this couple looks familiar, it's because you couldn't get enough of their West Palm Beach engagement! Abbey and Charlie's festive Palm Beach wedding seamlessly combined three seemingly different looks to make one perfectly-them day: British sophistication, Jewish tradition, and tropical Floridian flair. The celebration took place at The Brazilian Court where the British-born couple said "I do" beneath towering palm trees and the most vibrant, embroidered chuppah, the latter provided by the officiating rabbi. The newlyweds and their guests enjoyed an epic feast from Cafe Boulud and laughed the night away.
The Couple:
Abbey and Charlie
The Wedding:
The Brazilian Court, Palm Beach, Florida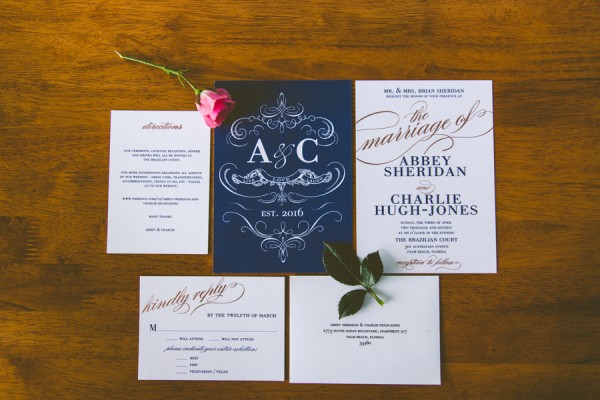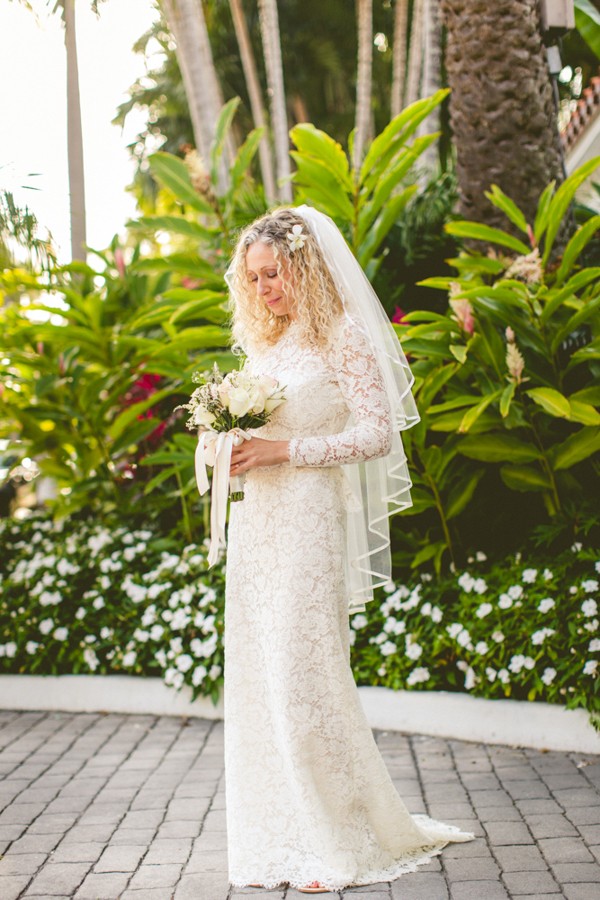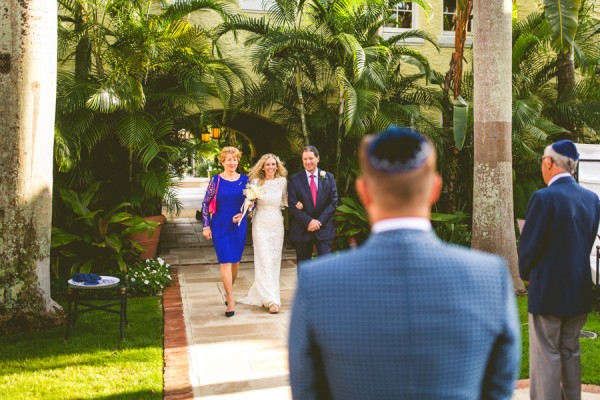 We enjoy spending time outdoors and given we live in this gorgeous tropical paradise, having as much of our celebration under the palm trees, close to sunset, helped us narrow it down. A smaller venue that enabled us to curate a relaxed yet sophisticated atmosphere was important as well. Exquisite food and wine was an additional prerequisite so naturally Cafe Boulud seemed like the perfect choice all round.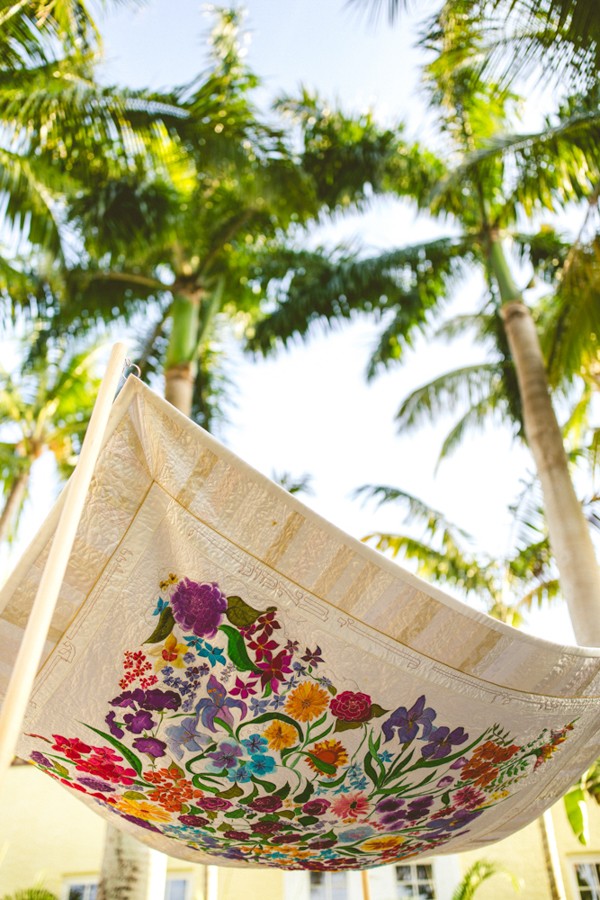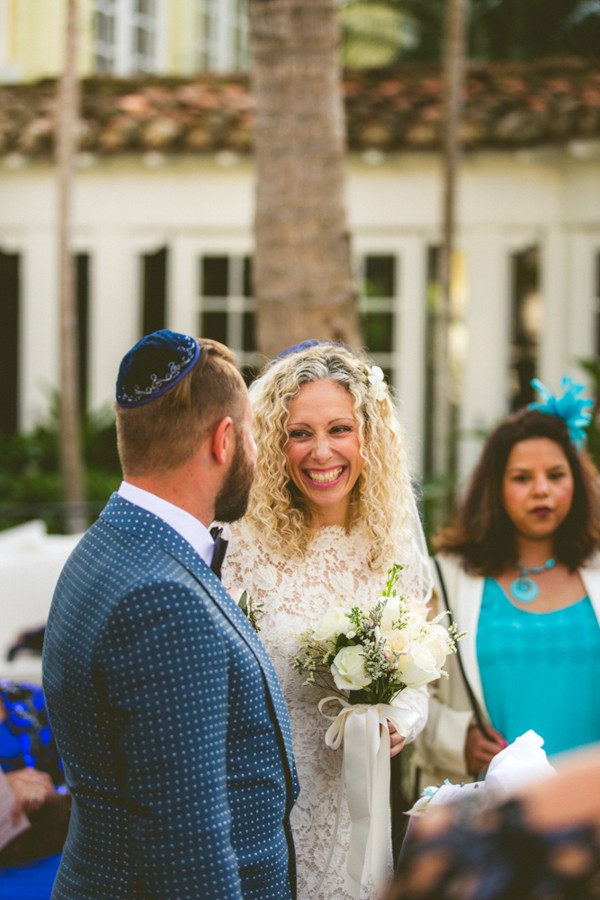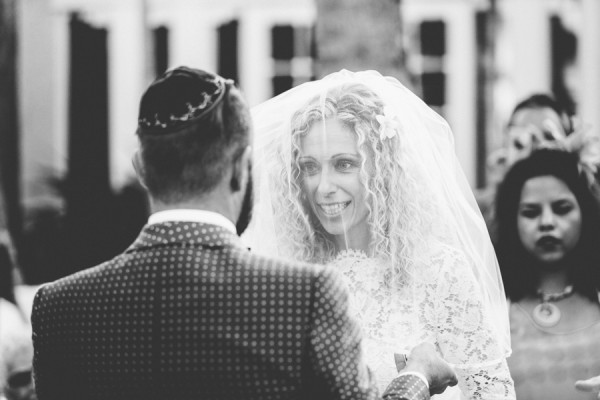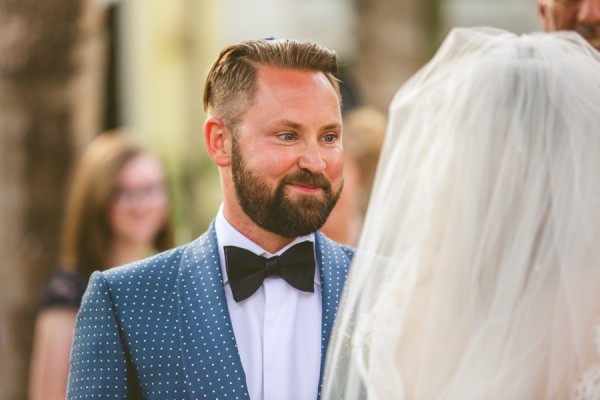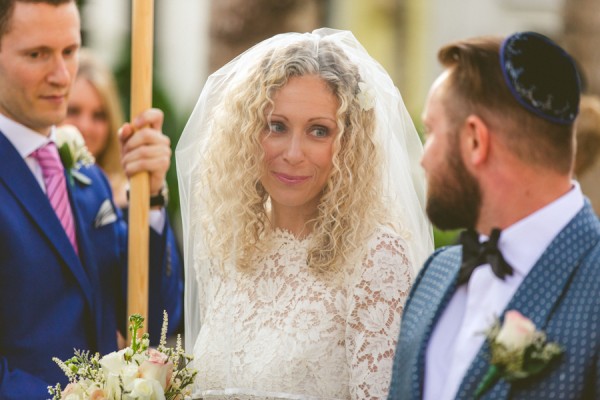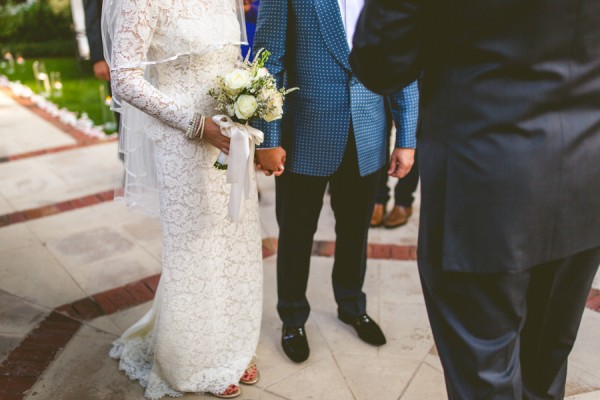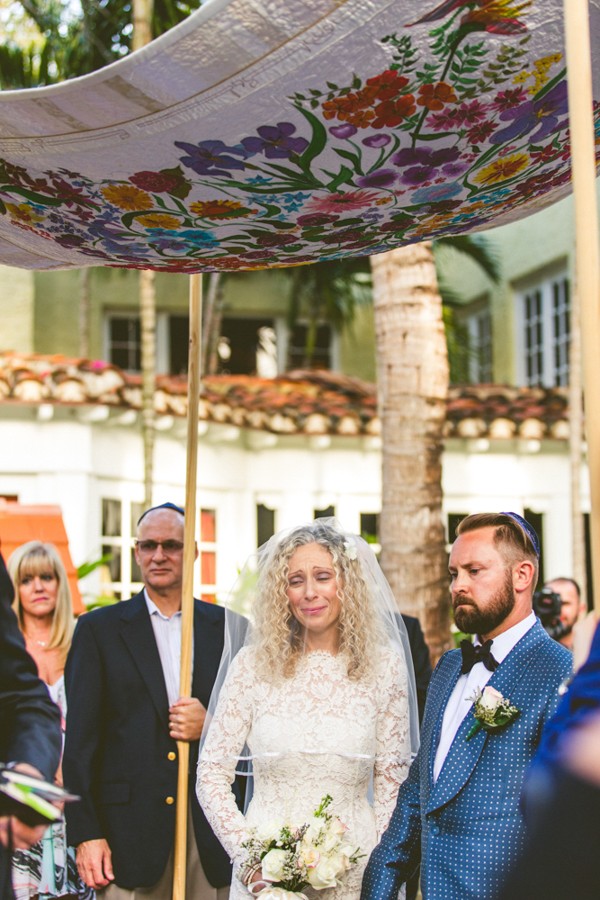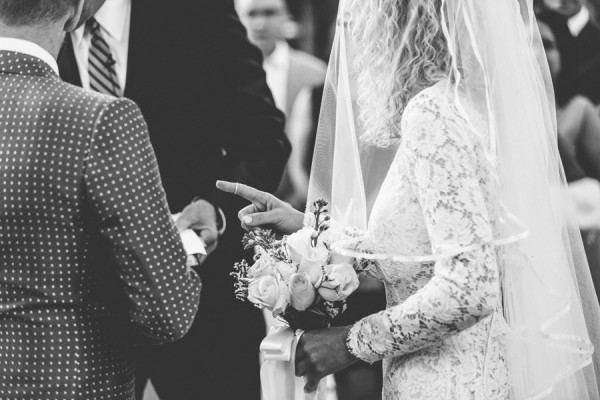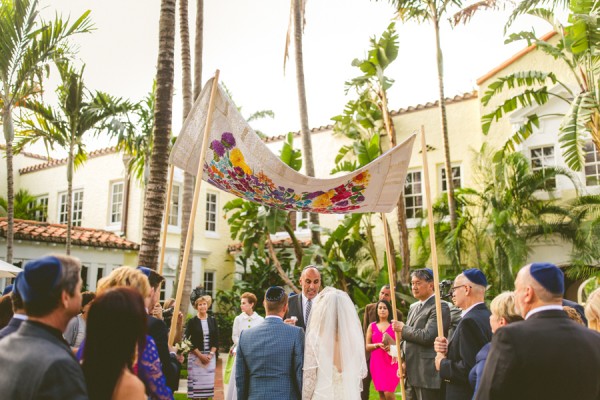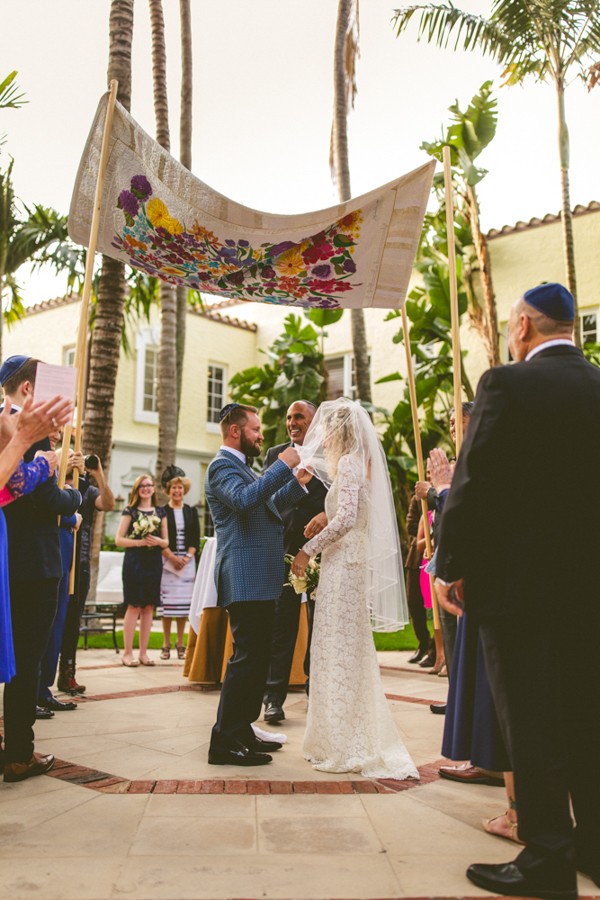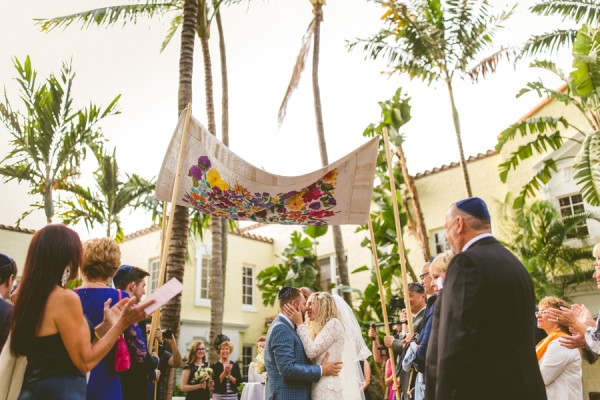 As soon as the religious ceremony was finished, though, we both said "Can we do that again, please?!" Uniting our lives and affirming our love was the best bit.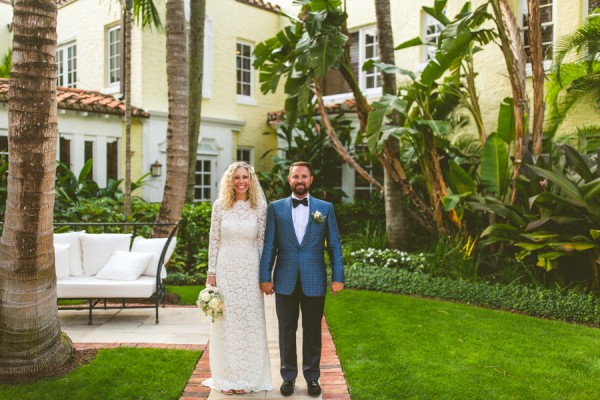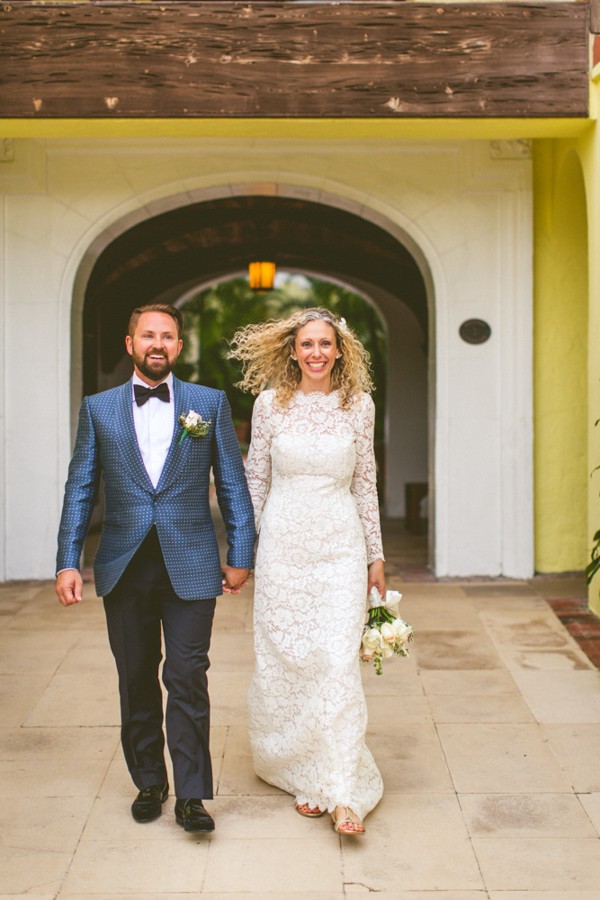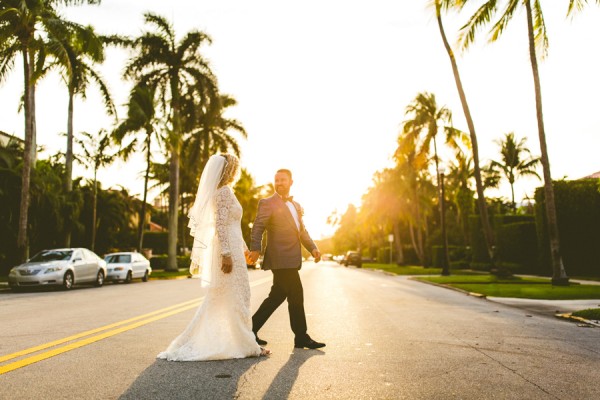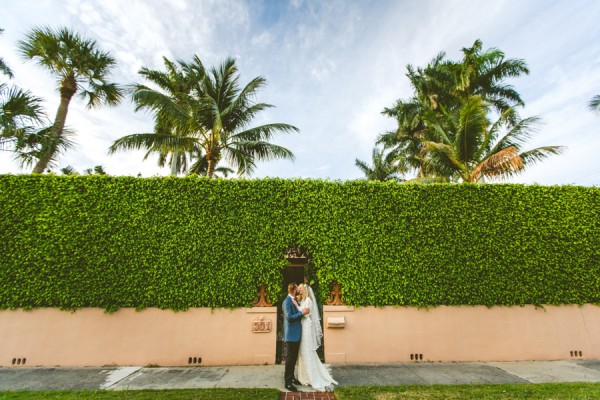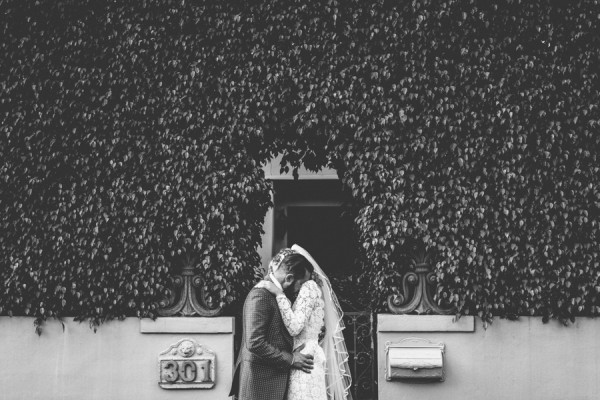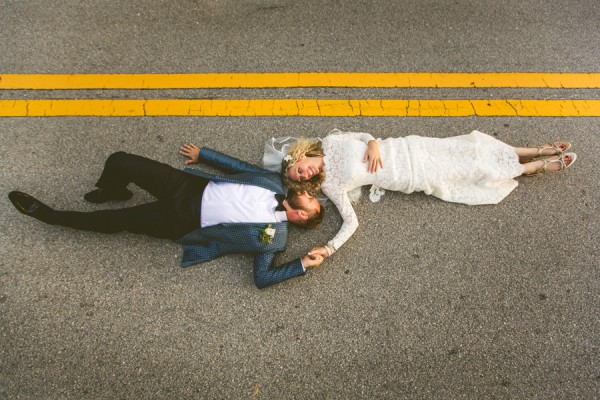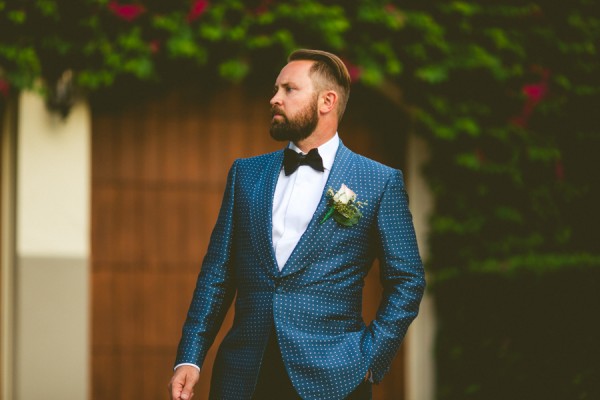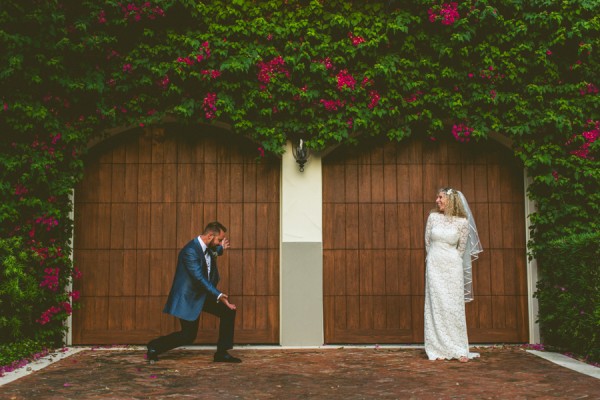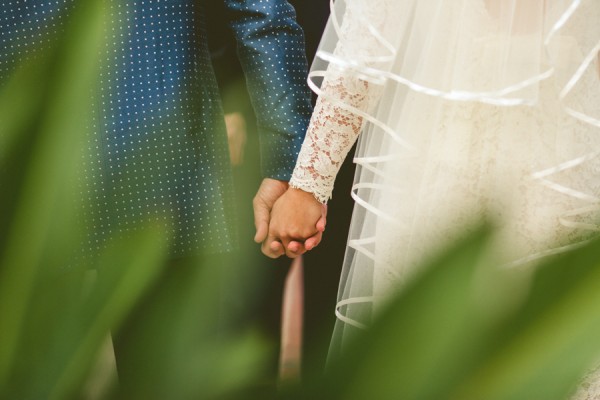 Our wedding style was an evolution since neither of us came to the celebration with a fixed vision, only a set of feelings and experiences that we wanted people to have over the course of the evening. Whilst we're both pretty unconventional we're also traditionalists in some respects, so we "felt" our way through selecting everything: we knew we wanted to look at our wedding photos in decades to come and see a sophisticated, timeless yet contemporary moment that captured the essence of us as individuals but also as a couple.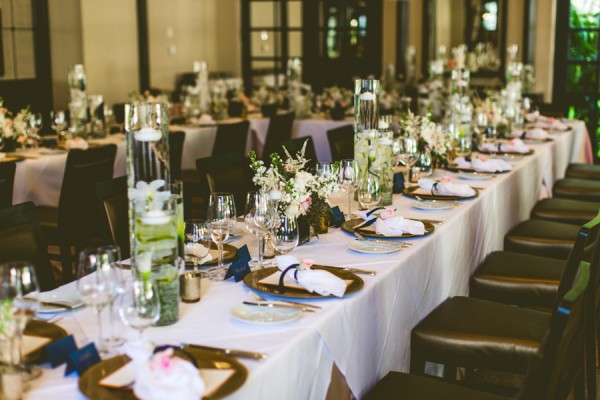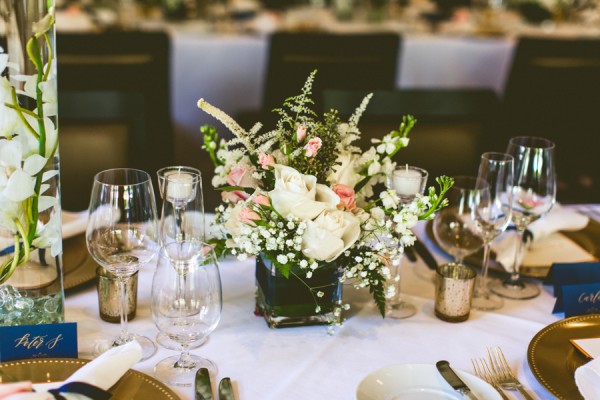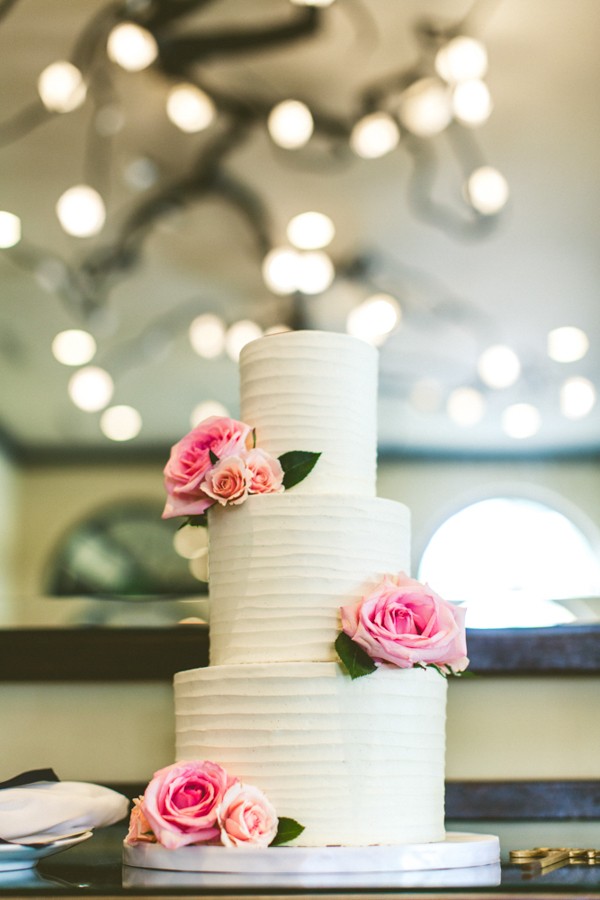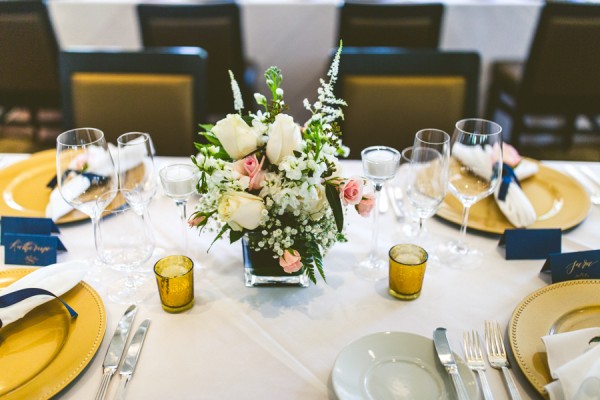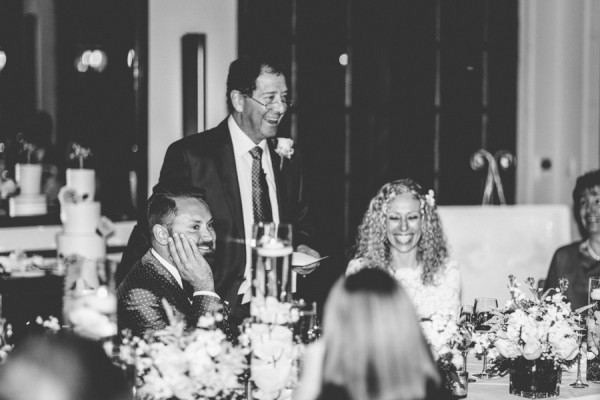 In planning our wedding we wanted to make sure that our ceremony and reception were really intimate and everyone felt like they were at a sumptuous "celebratory feast" rather than at an "event" – we wanted people to remember the most intimate and relaxed dinner party. We're both British and come from a tradition of slightly more reserved celebrations than it seems is customary these days in Palm Beach, so whilst we chose to get married in the US we wanted to keep one foot on English soil with a very simple formula for our evening.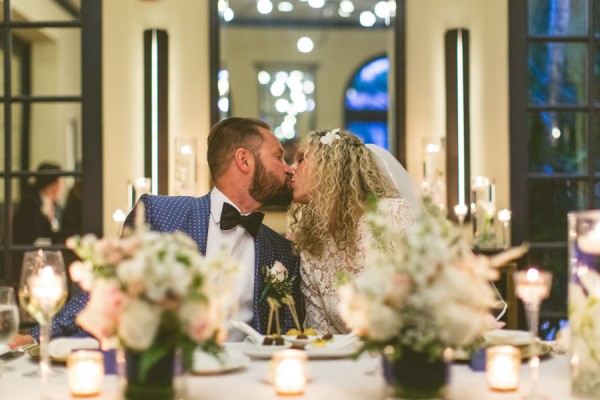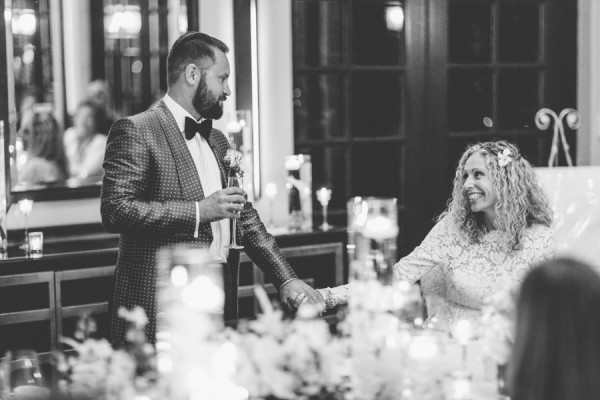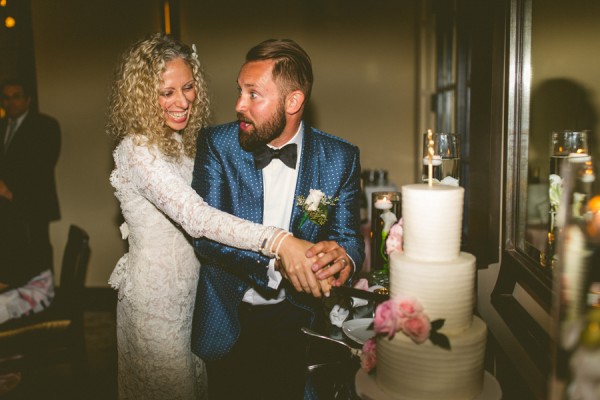 Congrats to Abbey and Charlie on their festive Palm Beach wedding at The Brazilian Court! For more from Concept Photography, be sure to check out Kaylin and Elijah's mint and orange vintage Florida wedding at Artisan Alley Garage.