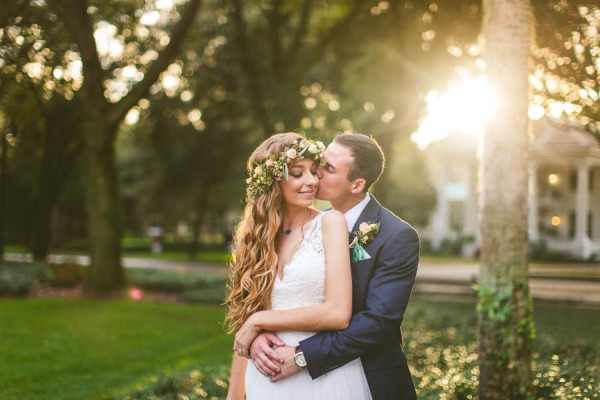 Kaylin and Elijah decided to tie the knot in the same exact location that Eli had asked Kaylin to be his girlfriend at Stetson University roughly two and a half years earlier. Just down the road from that spot is the Artisan Alley Garage, where they had their "Old Florida" themed wedding reception. Being a wedding planner herself, Kaylin, enlisted the help of her family and friends to transform the garage into her dream venue. They decorated the place from head to toe with palm trees, stamped oranges, vintage post cards, and various plants and flowers that are indigenous to Florida. Concept Photography captured Kaylin and Elijah's sweetest moments throughout the day, starting with their adorable "first touch."
The Couple:
Kaylin and Elijah
The Wedding:
Artisan Alley Garage, Deland, Florida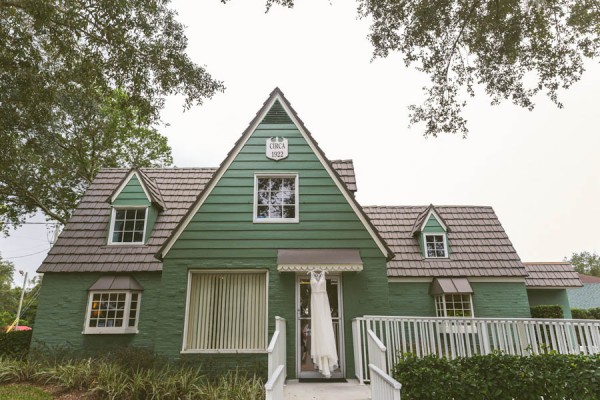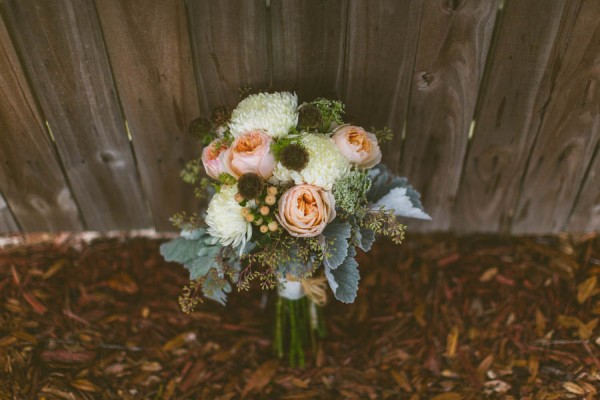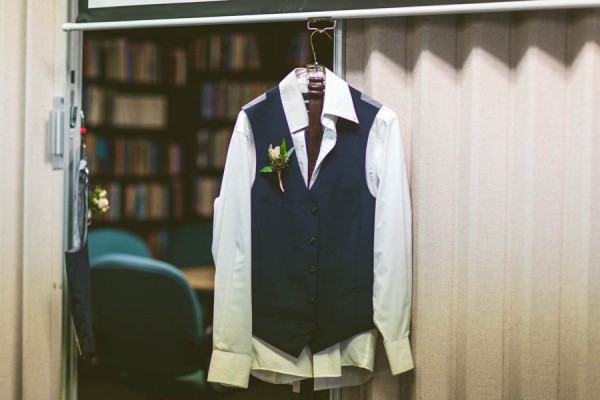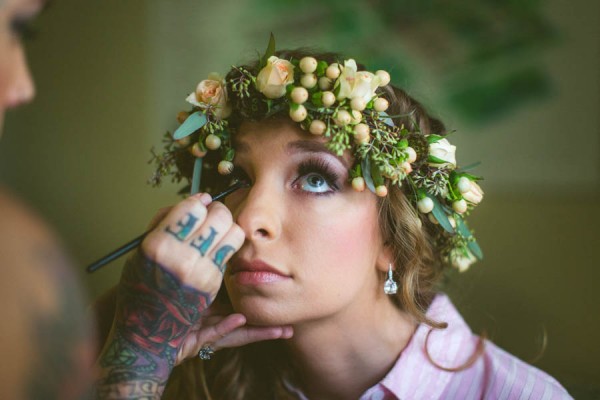 As a wedding planner myself, I was so excited to finally get to plan my own! The process was extremely fun but still had its stressful moments. There are so many questions that fall to preference that I never had to answer when helping other couples. So even though this is my profession, there was still a lot I had to learn and figure out.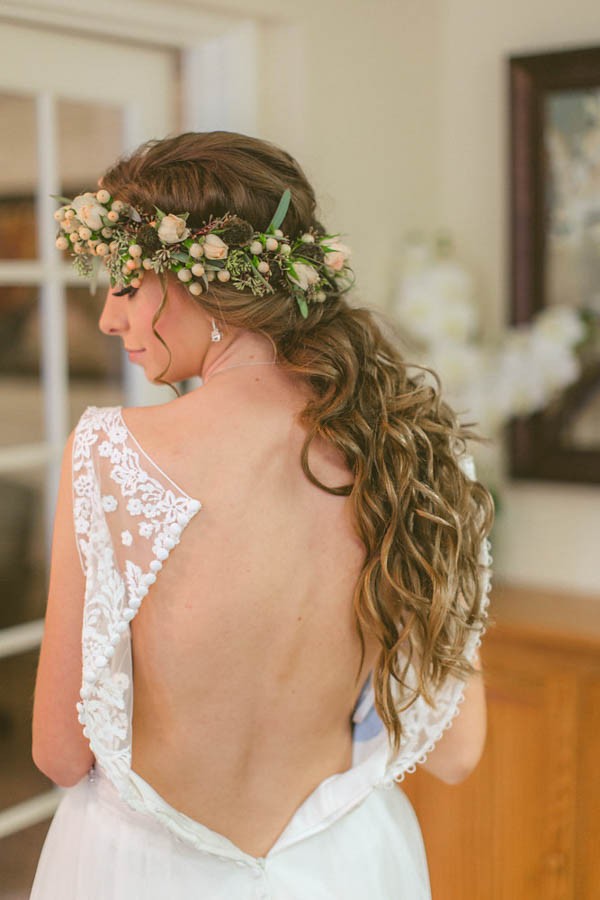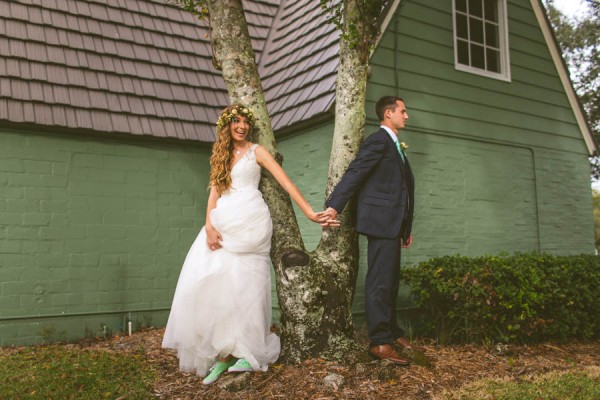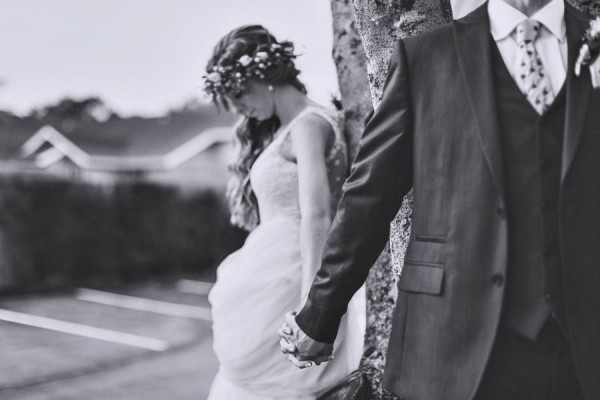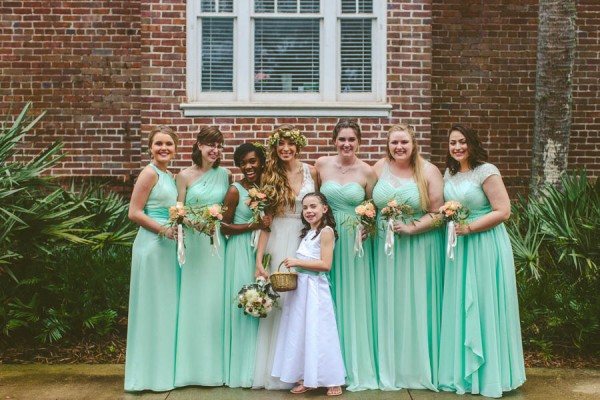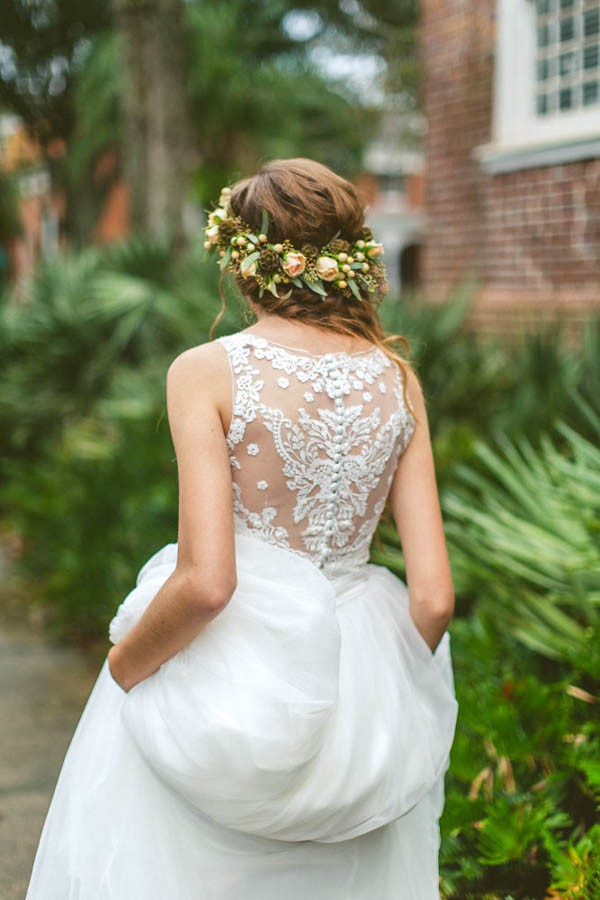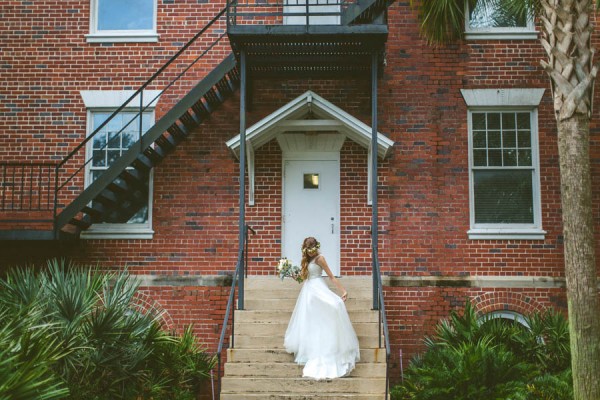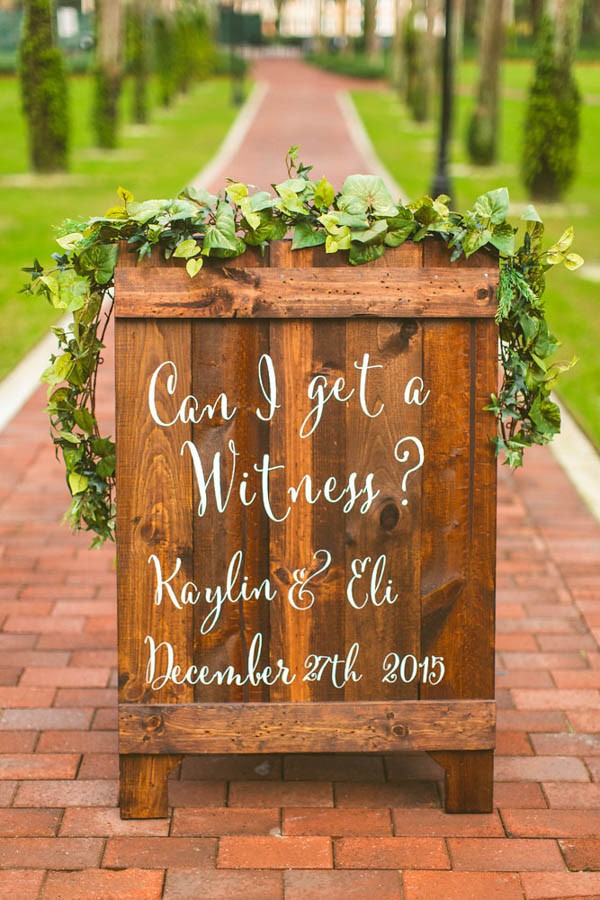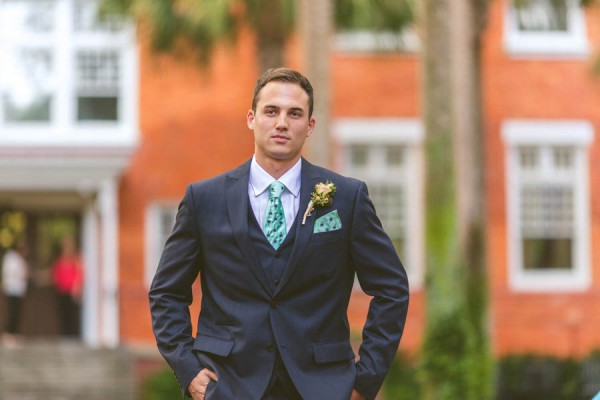 It's difficult to pinpoint any one part, but I think my favorite was seeing my husband's face as I walked down the aisle. We had done a first touch so that we could at least talk and pray beforehand but seeing his reaction was priceless. Even though 130 people were staring at me, I could not take my eyes off of his and it is a memory that I will cherish forever.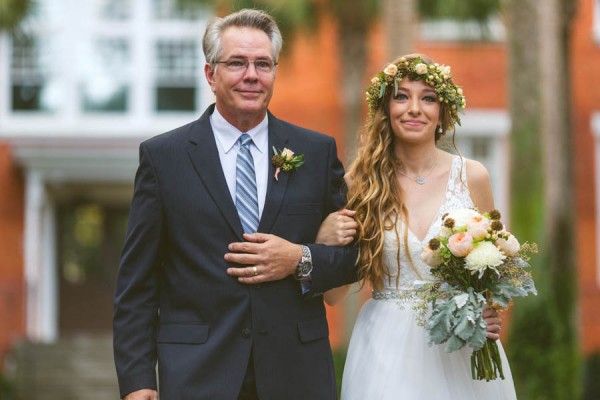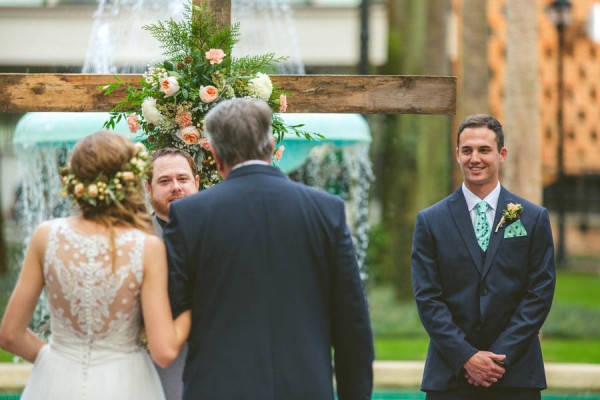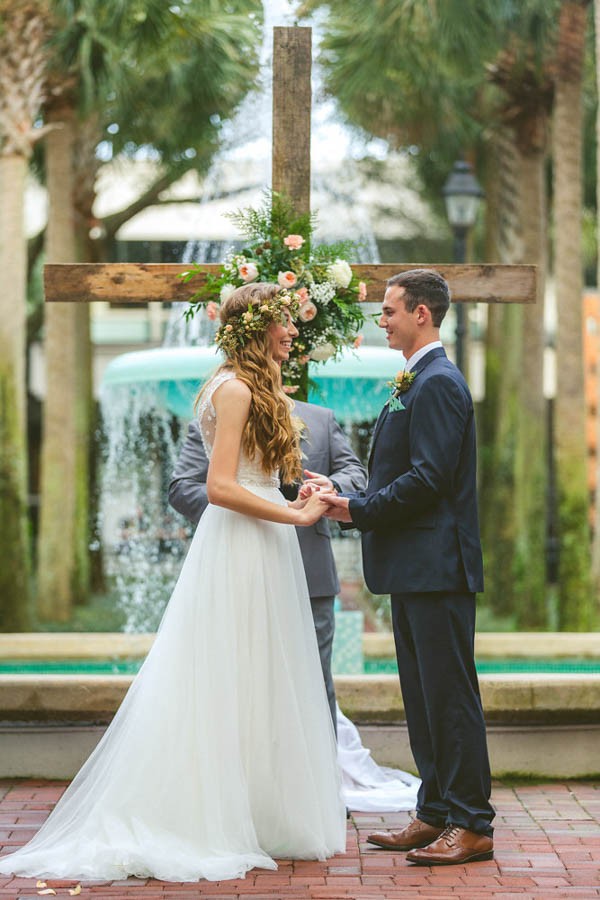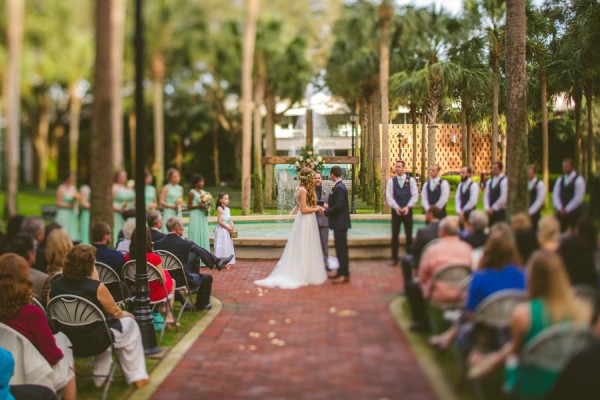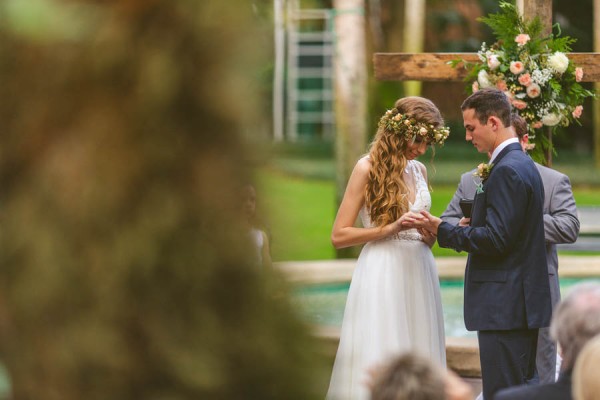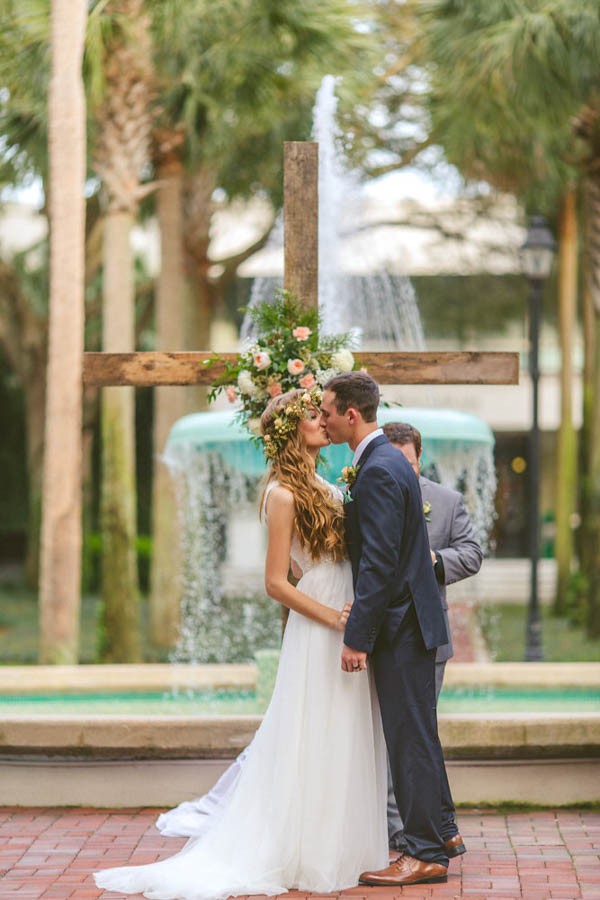 We decided to get married at the same location where Eli had asked me to be his girlfriend two and a half years before. Our reception venue just happened to be an awesome place down the road that was a perfect blank slate for me to get my design on!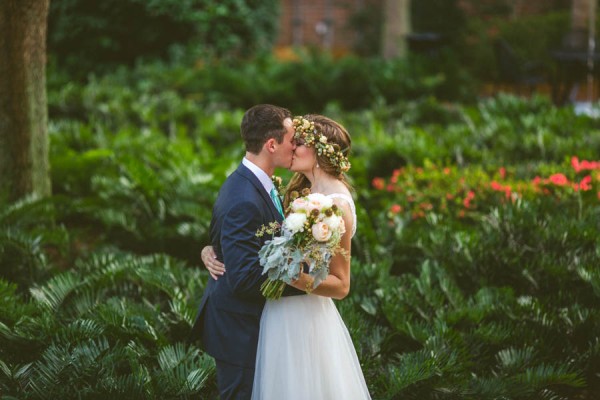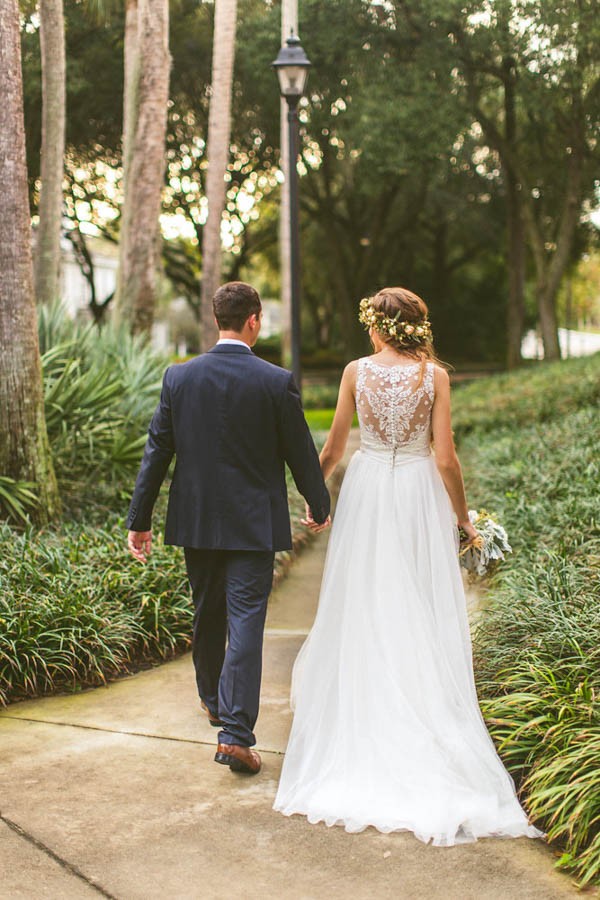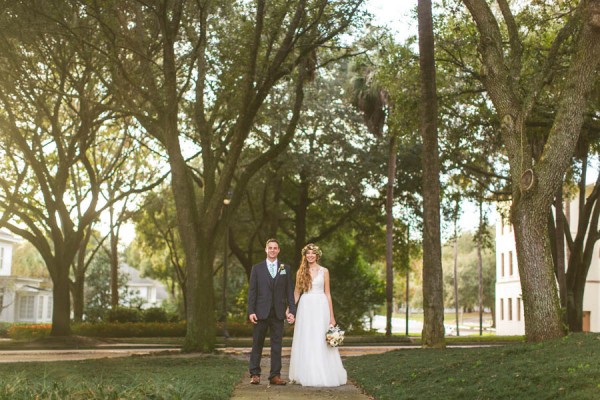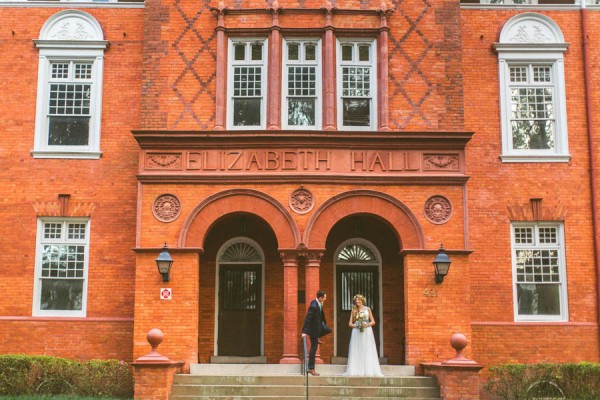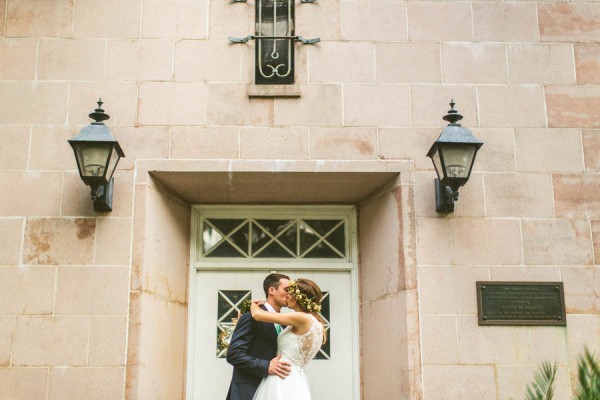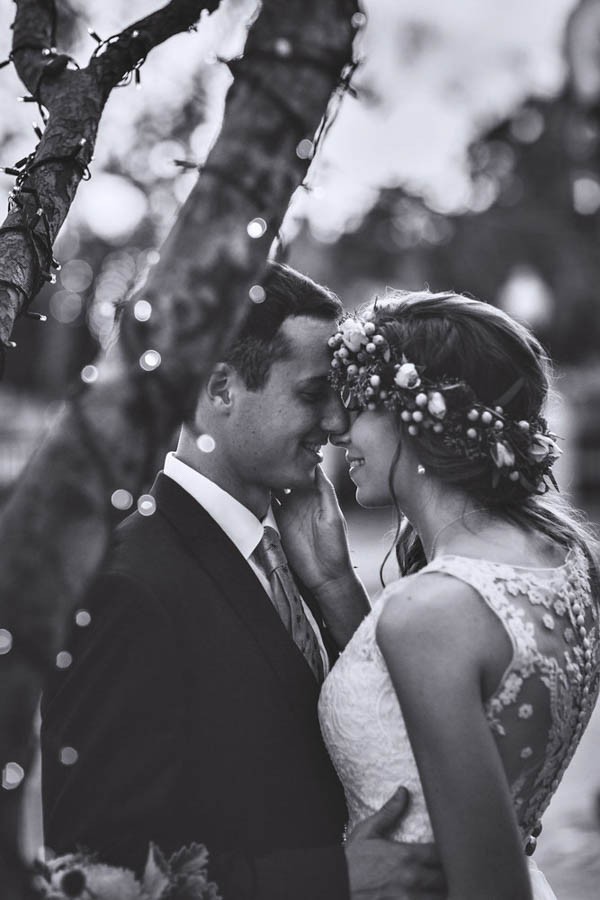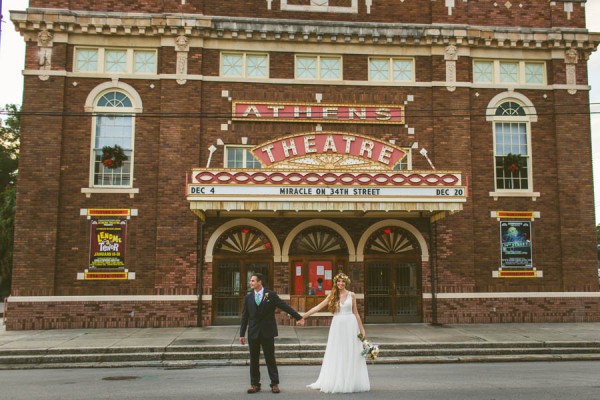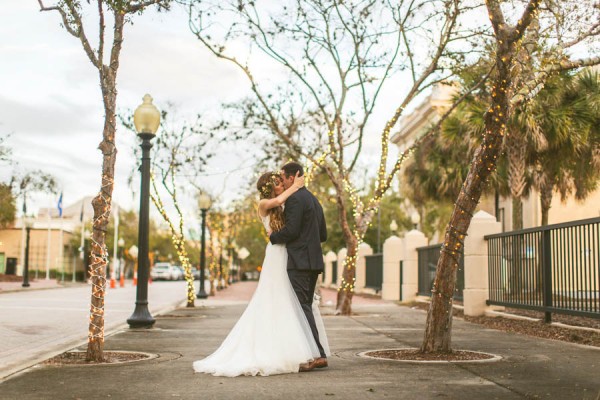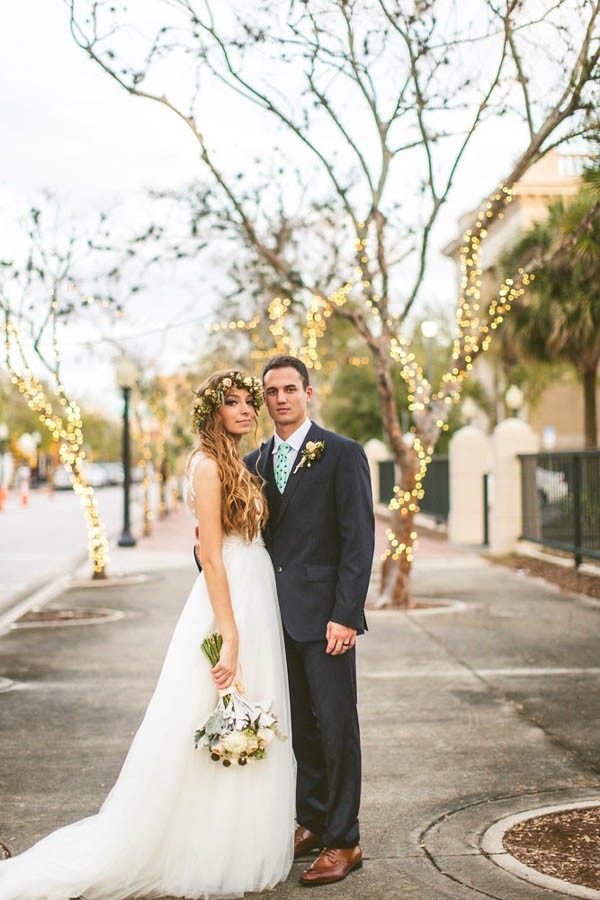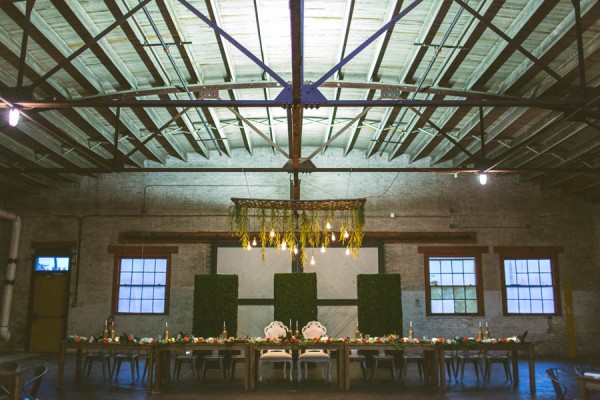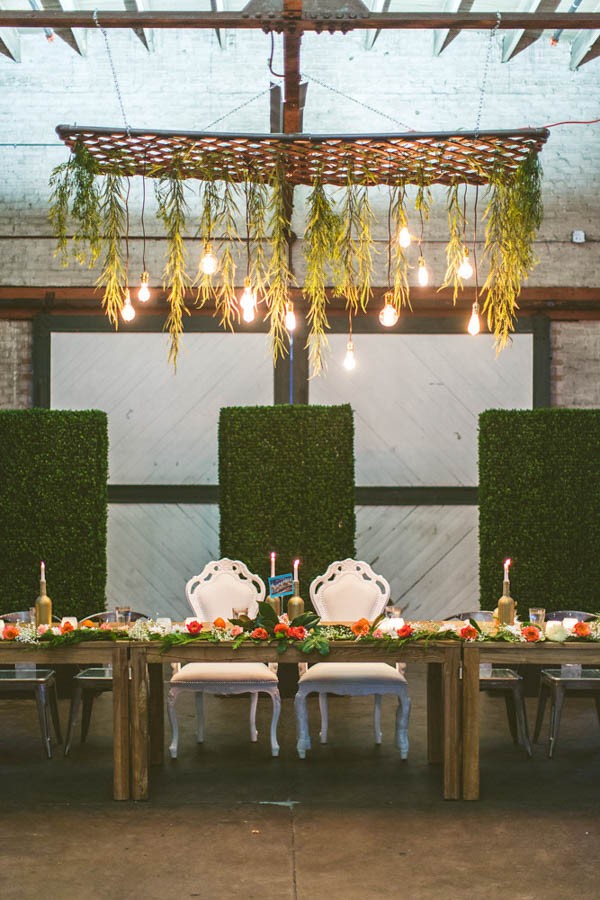 I wanted to avoid the word vintage so I titled our vibe "Old Florida". From there we went with palm trees, stamped oranges, old post cards from around the state and flowers and plants that are indigenous to Florida. Our reception was in a garage so I went with the rough-around-the-edges look with our wooden tables, metal chairs and mix-matched bottles. From there I threw in the pretty touches with our sparkle runners and golden votives.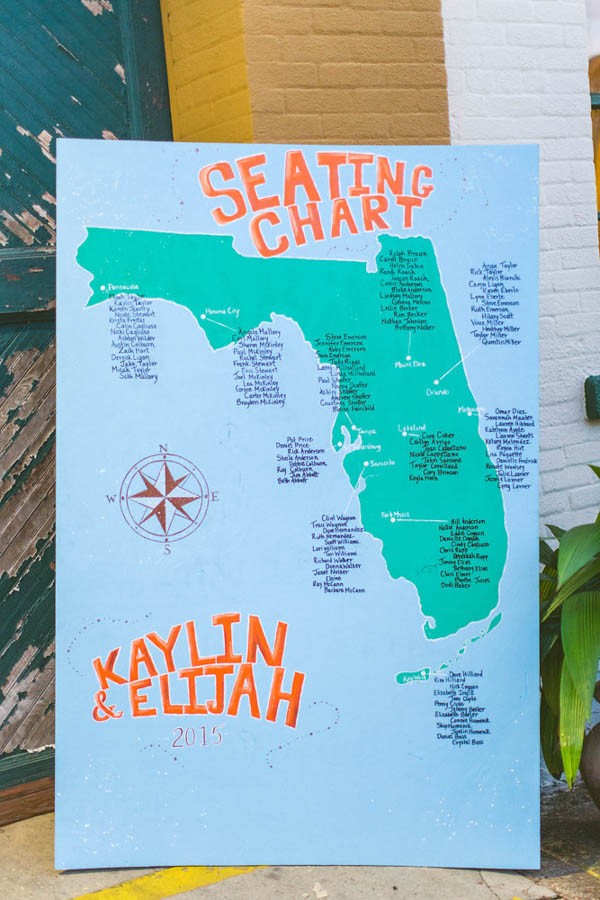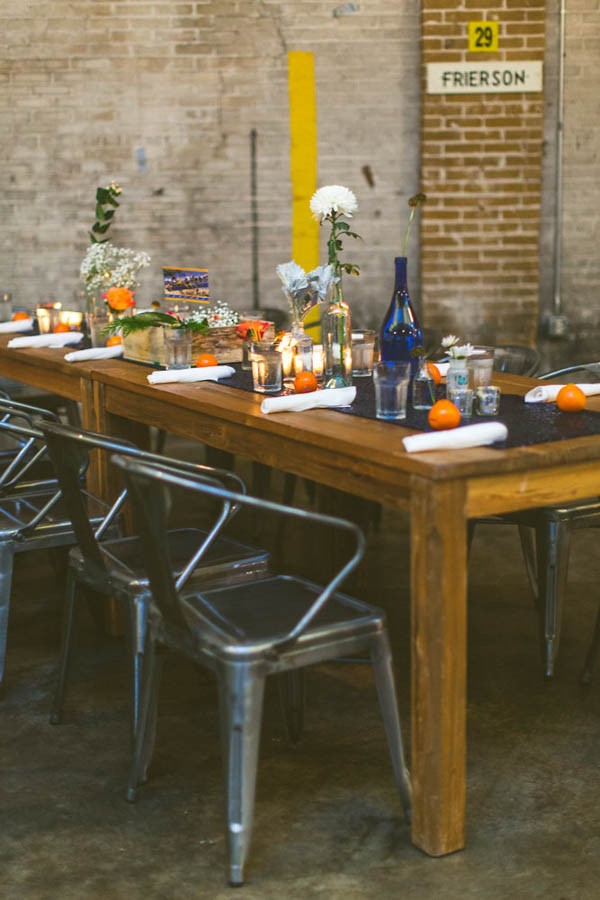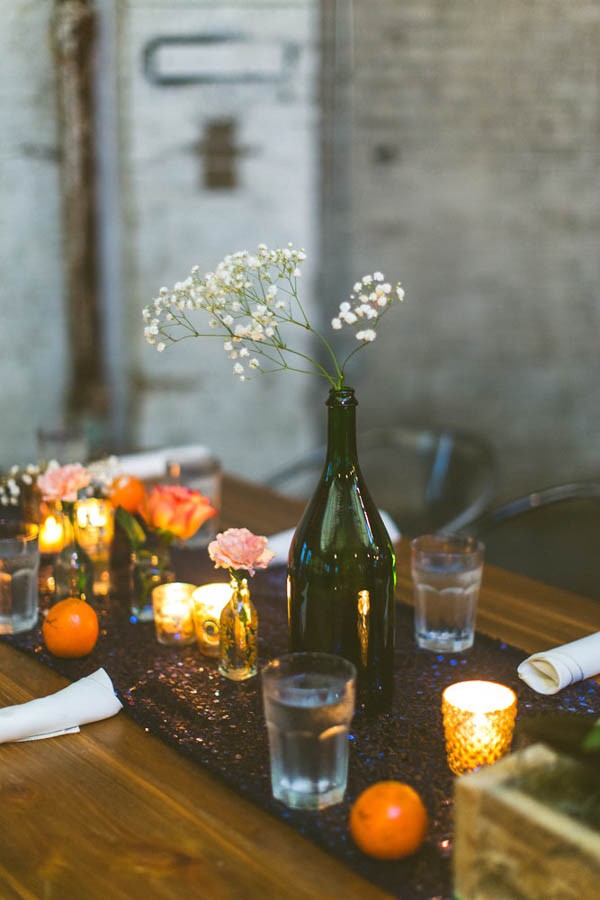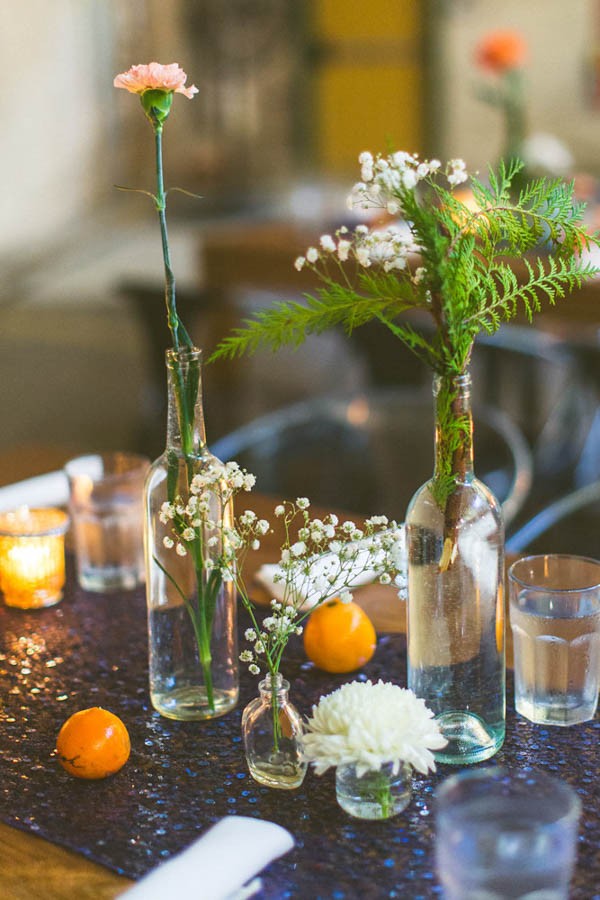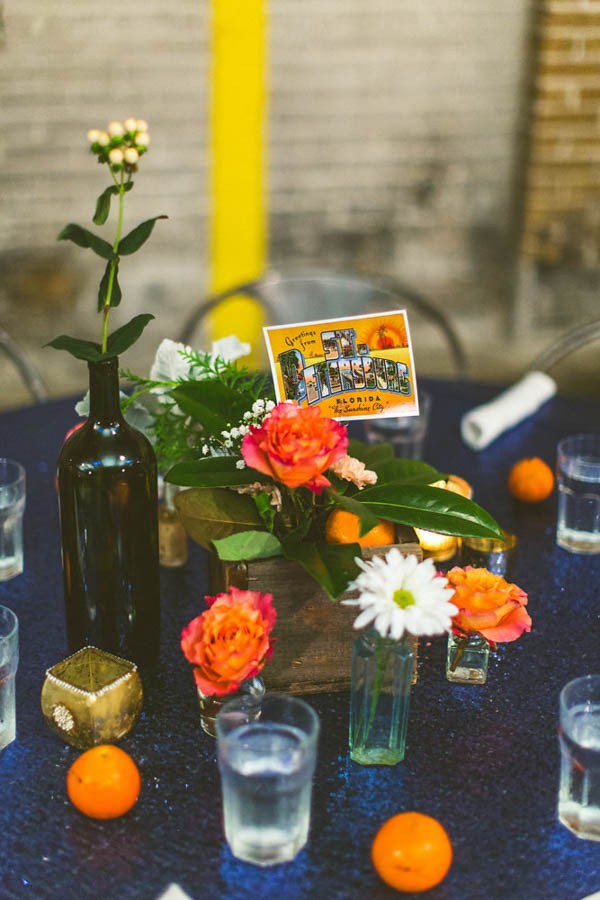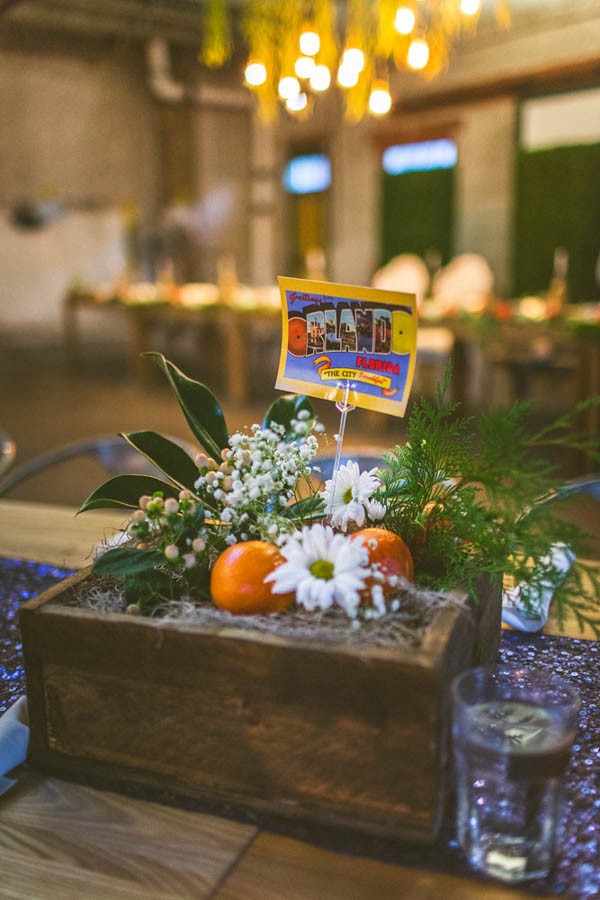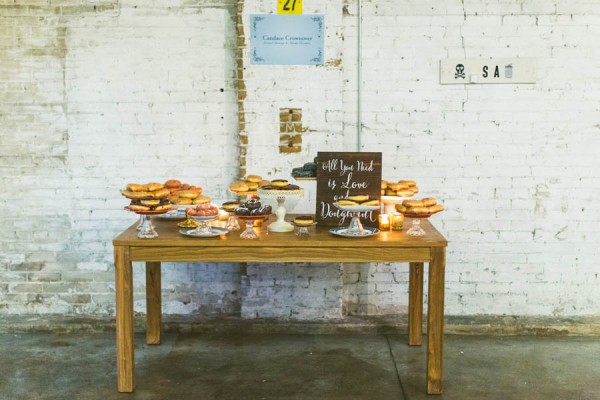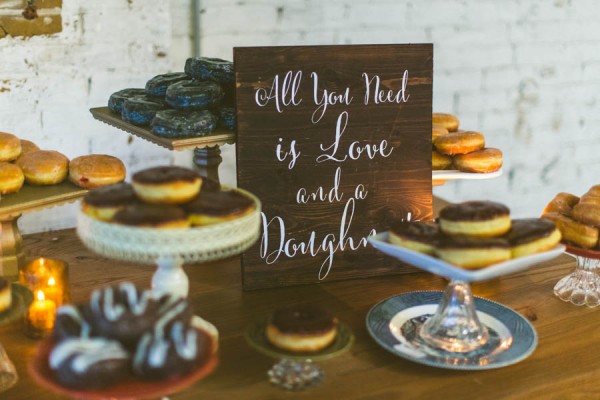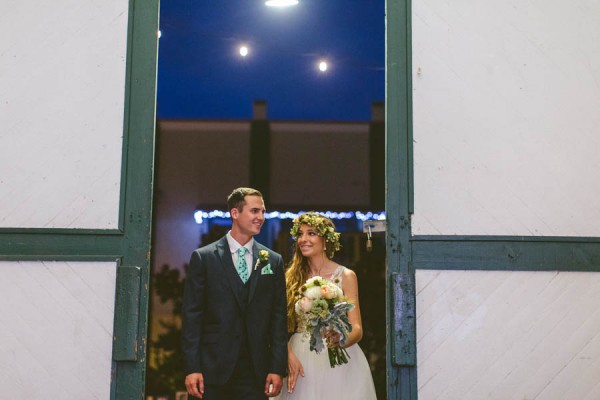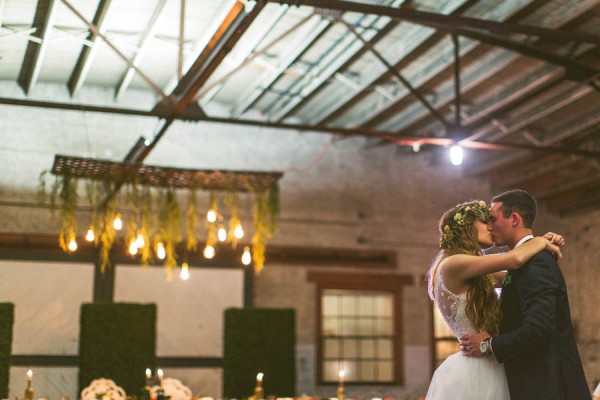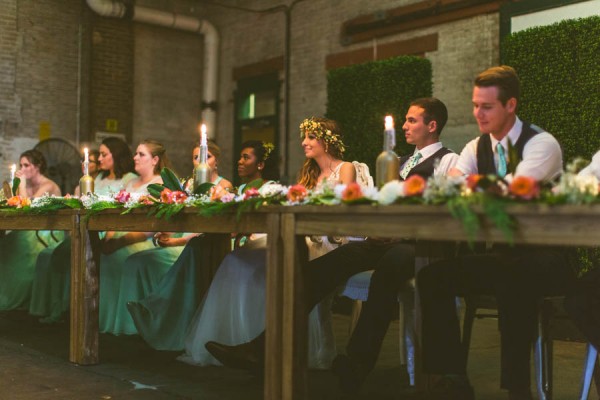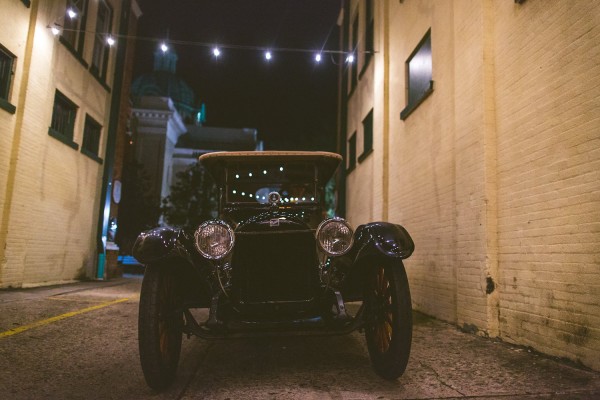 I wanted to end our wedding with a bang and surprise my husband with something that he would never forget. He has a love for classic cars and we just so happened to find a guy in town who has a personal collection of all kinds of vehicles. I chose a 1916 Buick Touring Car that was in mint condition and the look on his face when that car pulled up was almost as good as when he saw me coming down the aisle.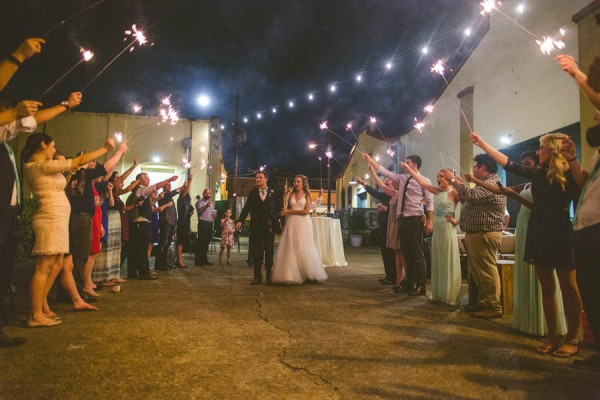 Many thanks to Concept Photography for sharing Kaylin and Eli's Artisan Alley Garage wedding with Junebug. For more urban wedding inspiration, take a look at Anna and Brook's modern classic Ottawa wedding at The Horticulture Building!