Editor's Note: Not a detail seems to be out of place at Kelsey and Anthony's rustic Florida farm wedding, originally published in March of this year, yet it still has an effortlessly relaxed and authentic feel to it. The perfect combination! (And that cake! Oh my goodness, don't miss that cake!)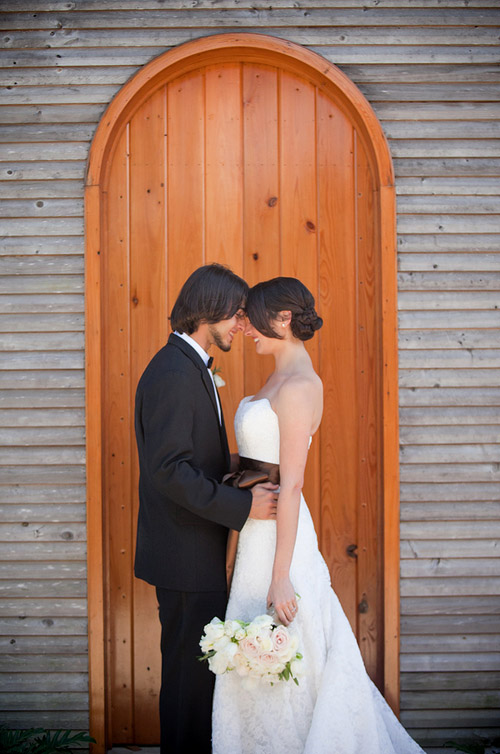 The beautiful details at this rustic chic farm wedding just go on and on! Couple Kelsey and Anthony planned a wedding that was perfectly them, and the images from Captured Photography by Jenny document every incredible design detail and emotional moment of the day. I'm swooning over here!
The Couple: Kelsey and Anthony
The Wedding: 4.7.12 – Estancia Culinaria – Homestead, FL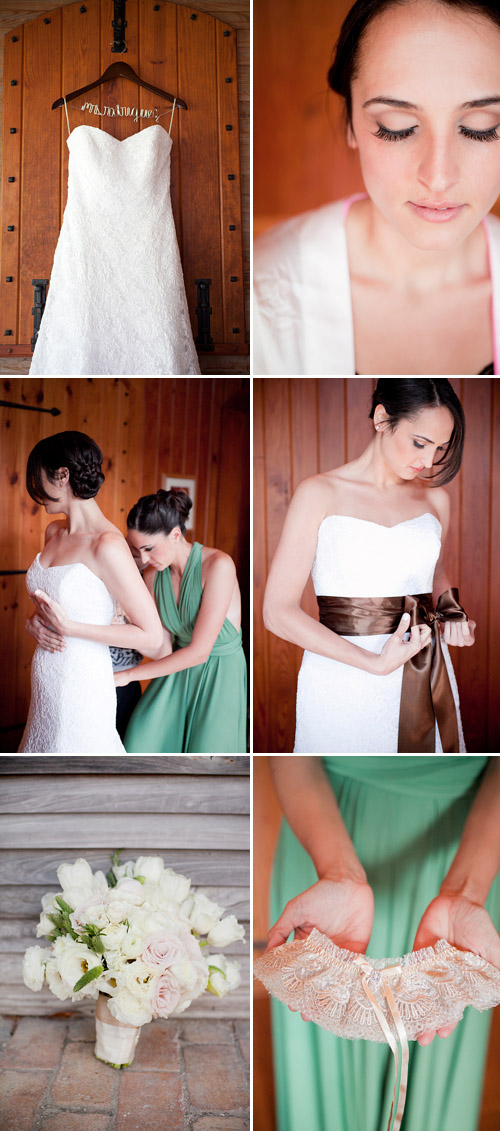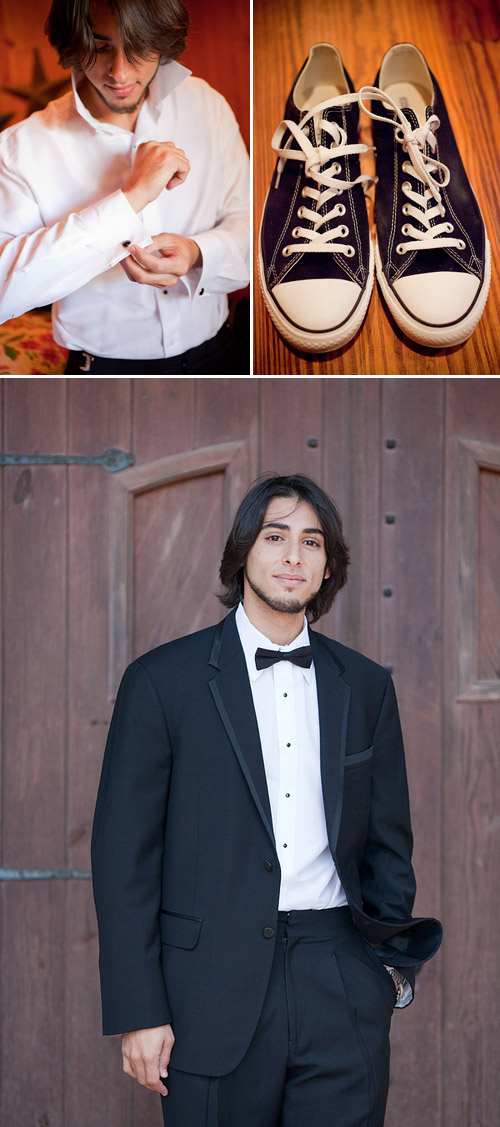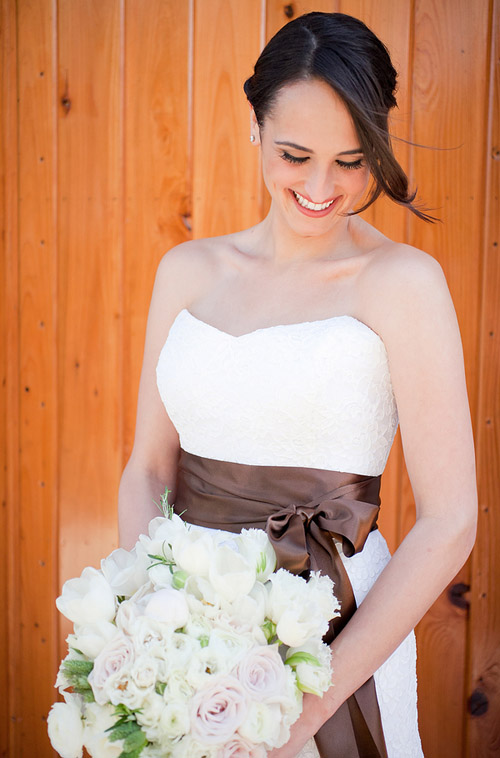 What three adjectives best describe your wedding? Fun, quirky and special
What was your wedding color palette? Brown, green and cream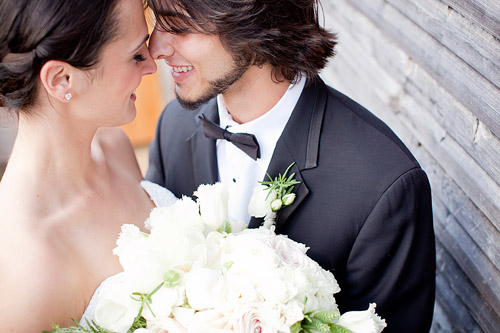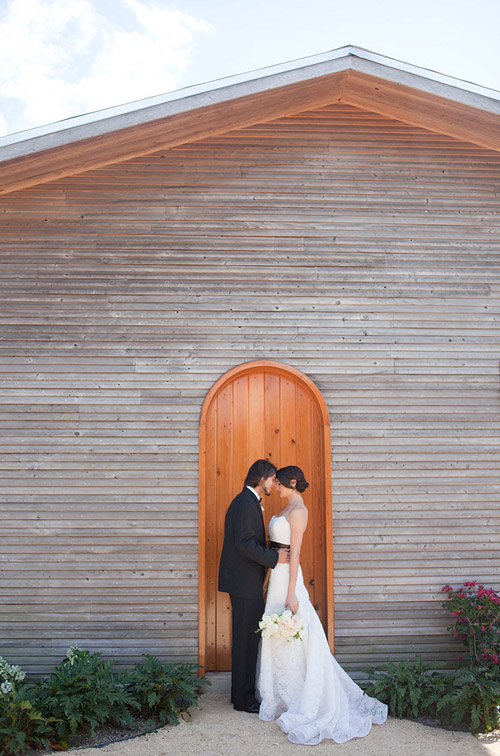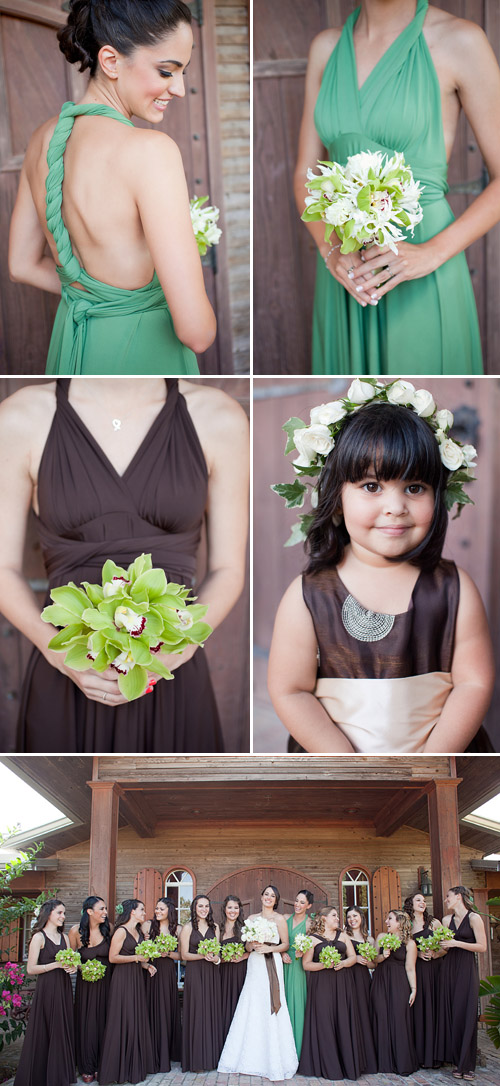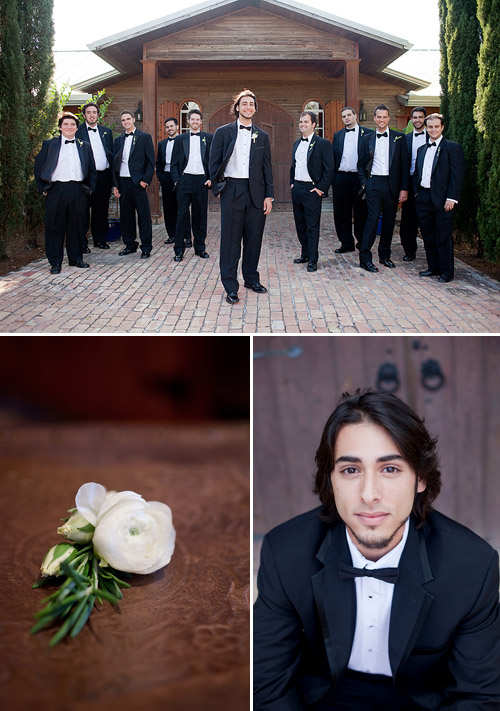 What inspired your personal wedding style, and how did you incorporate your style and personalities into your big day? Our wedding style was inspired by our relationship, personalities and interests, along with the venue itself. The wedding was held at my farm, which really catered to interesting and fun decor. More importantly, it holds a lot of importance in our hearts and its where we always dreamt of getting married. We incorporated our personalities into our big day in pretty much every aspect of the wedding. Our dog, Luna, walked our rings down the aisle and the bridal party was made up of 22 people who meant the most to us. Also, I changed into Toms, and Anthony changed into converse after the ceremony! We wanted the wedding to have a laid-back, rustic feel to it.

Looking back, what are the moments, decisions or memories that you love the most about your wedding? Its hard to narrow it down and pick just a few! Our wedding felt like a fairytale to us. After a four and a half year engagement, walking down the aisle to meet the love of my life at the end felt so surreal and wonderful. Its a moment Ill always remember vividly. We waited a long time for that day and I can honestly say that it was just perfect. Also, I think one of our favorite moments had to have been our first dance. We danced to, In My Life by the Beatles and felt like we were the only ones in the tent. It was a really special moment and well remember it forever.
Choosing to go with our big bridal party was a great choice. We were hesitant at first because we had so many people we wanted up there with us, but were worried what guests might think about the huge bridal party. We finally decided that it was our big day and if we wanted to include all of our friends, we should! Looking back, we wouldnt have changed a thing. It felt great to have all our friends and family up there with us and we like that it was unique and different. Plus, we never once heard that we had too many people up there!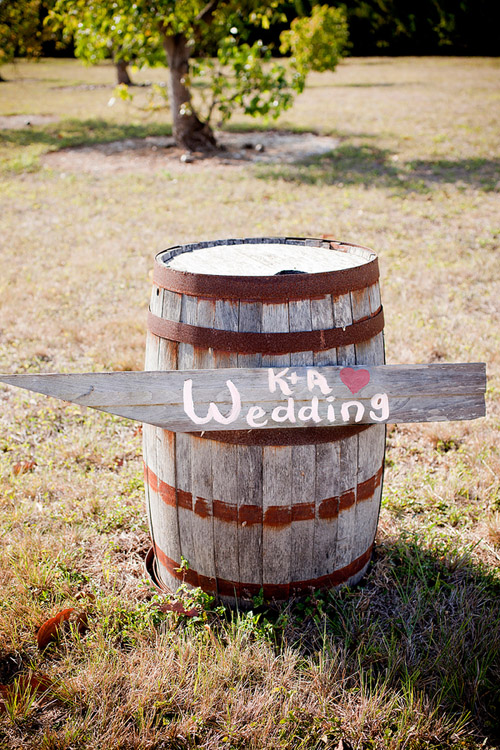 What piece of advice would you give to a bride planning her wedding today? Dont spend so much time stressing about planning that you forget to enjoy the planning process! It can be really stressful trying to plan everything to make sure it all turns out perfectly. But, take time to enjoy it all and have fun with it. Dont be afraid to incorporate quirky details that may seem to be non-traditional. Dont be worried about what guests will think or say. Everyone going is there to support you and will walk away thinking everything was perfect. Enjoy the wedding itself! It flies by! Taste the food, take time to sit down for cake, have a drink, and dance! Your wedding day only comes around once in your life – make it special!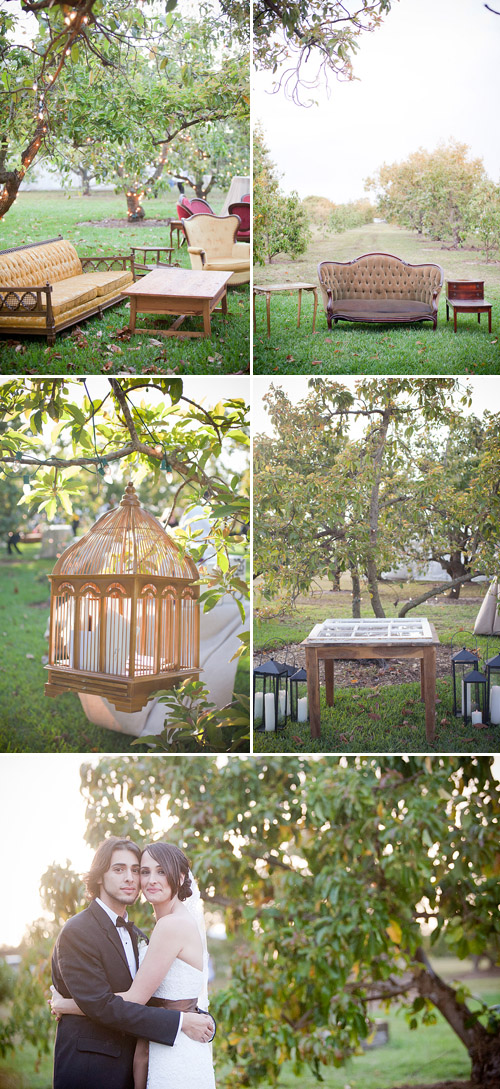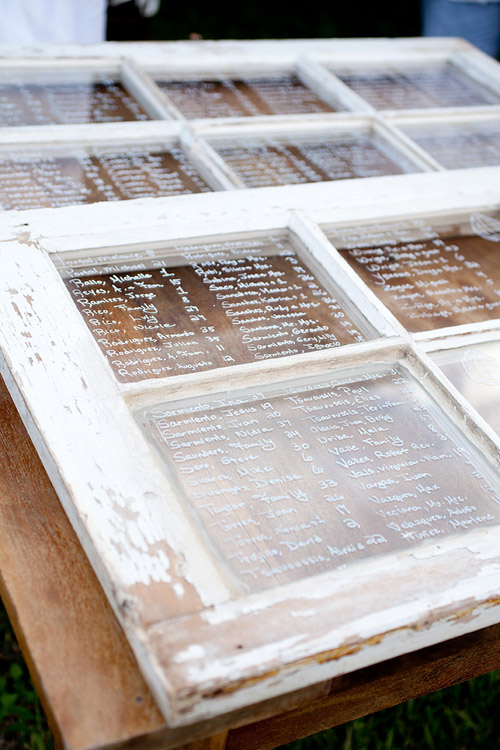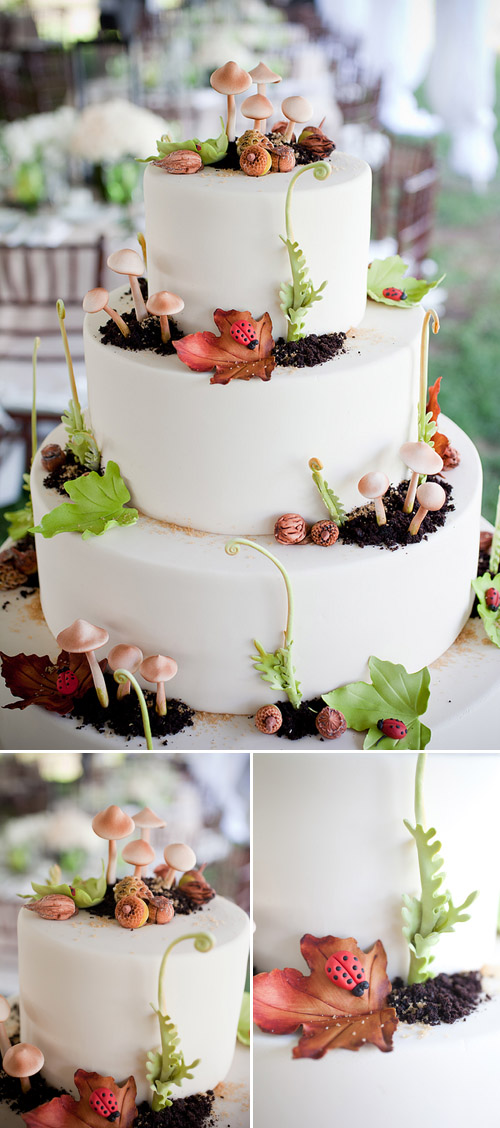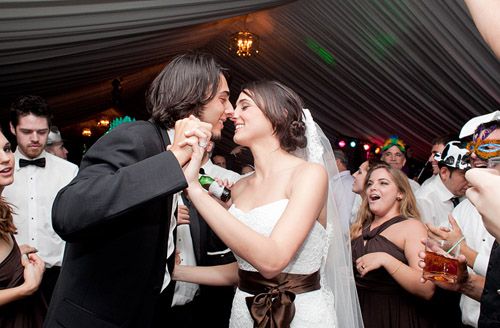 The Wedding Team:
The Photographer: Captured Photography by Jenny
Ceremony & Reception Venue: Estancia Culinaria
Catering: Mena Catering
Florist: Vivian's Petals
Wedding Cake: Elegant Temptations
Wedding Dress: Watters Brides
Bridesmaids' Apparel & Accessories: Apparel – Dessy
Hair & Make-up: Make-up – Christie Lopez, Hair – Celeste Munyon
Live Music: Junior's Entertainent Group
What a wedding! Kelsey and Anthony, thank you so much for sharing your rustic, charming wedding with us!
Readers, to see more stunning wedding photography, check out our Photobug blog!