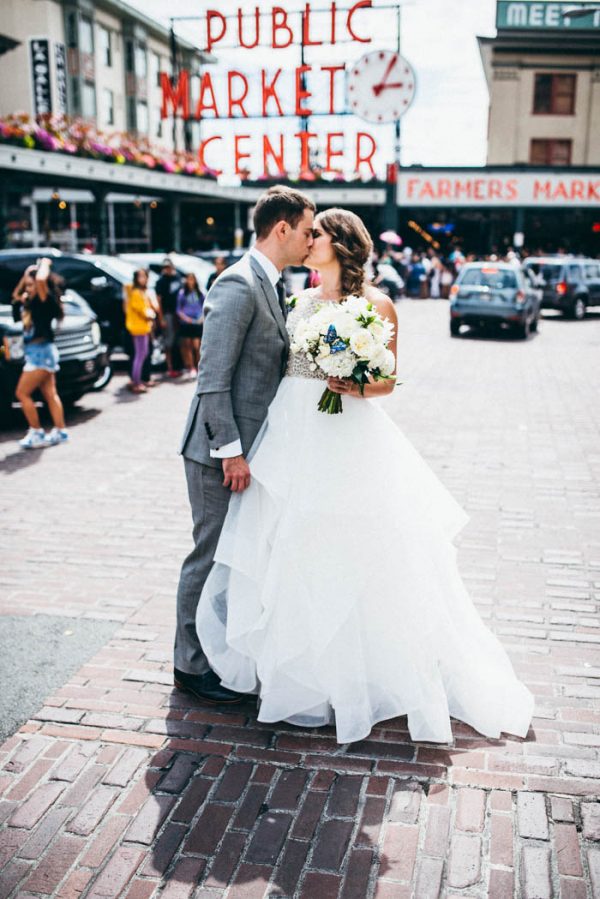 Modern and fun downtown Seattle venue? Check. Gorgeous Hayley Paige wedding dress? Check. Surprise kazoo performance at the end of the ceremony? Check! Jacy and Tyler's summer wedding at Sodo Park was full of elegant details and unexpected twists. They chose a classic color palette of black, white, and gold and added in pops of green wherever possible. They put their personal twists on the decor by using striped table runners and linens, creating place "cards" from agate slices, and offering cotton candy as a dessert option – as well as a take-home favor. Photographer Shannon Rosan was the perfect choice to capture every fab detail of this wedding, including some super cool portraits at the famous Pikes Place Market!
The Couple:
Jacy and Tyler
The Wedding:
Sodo Park, Seattle, Washington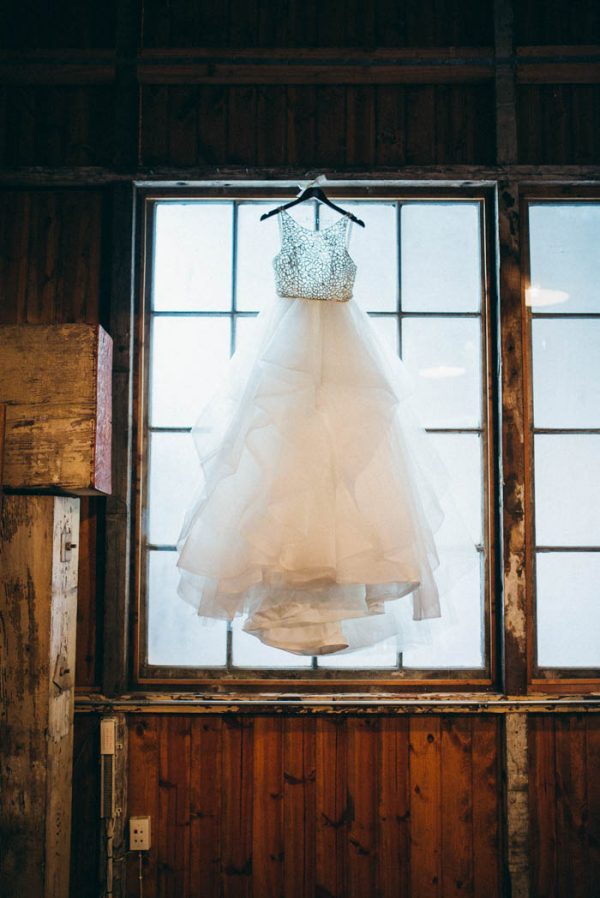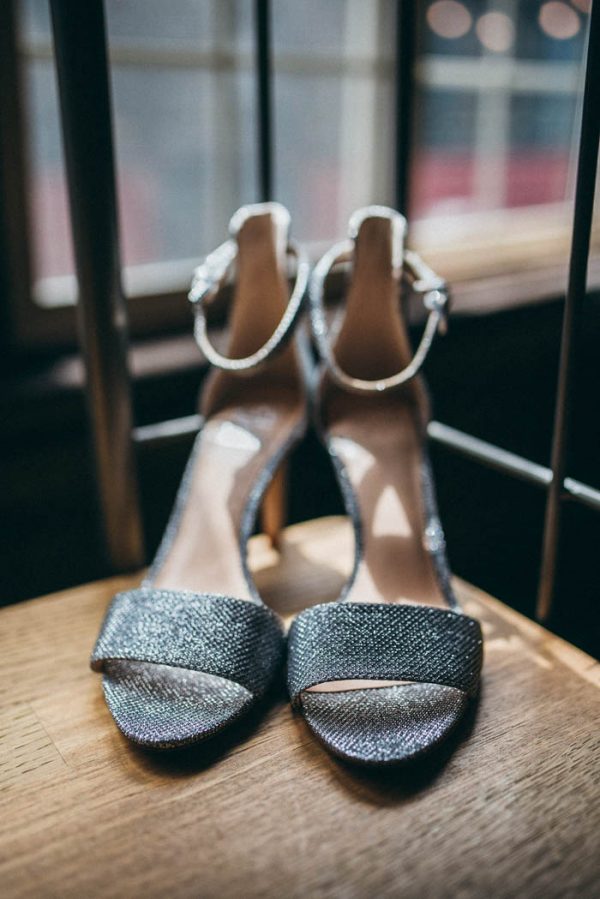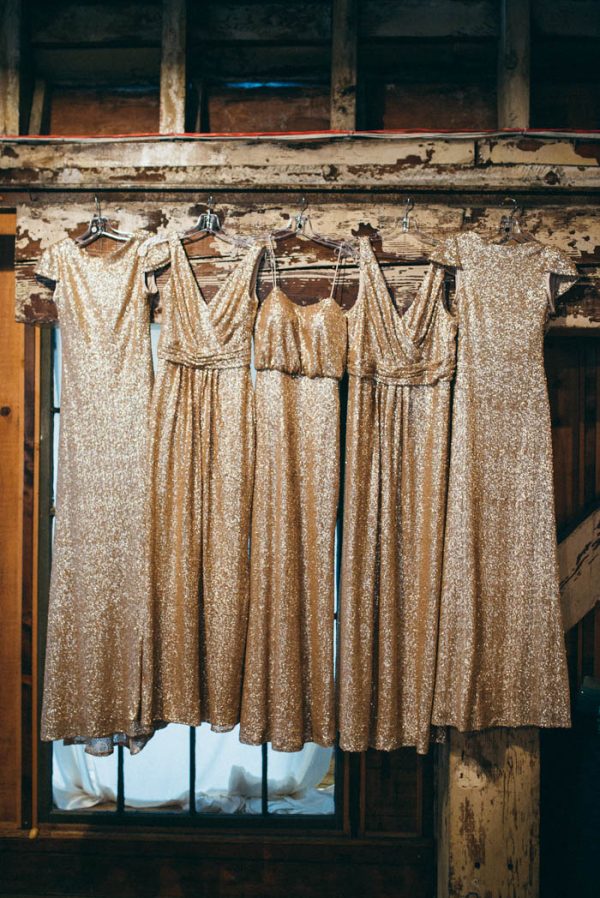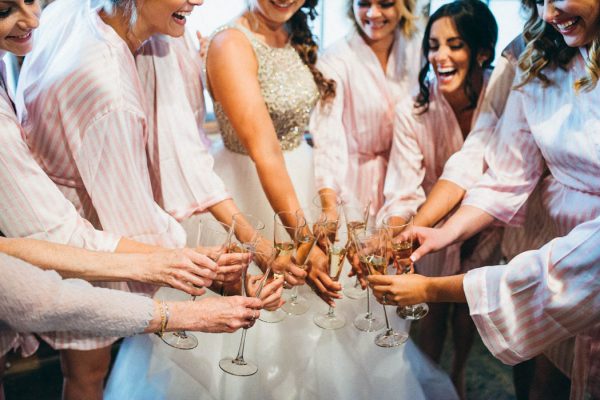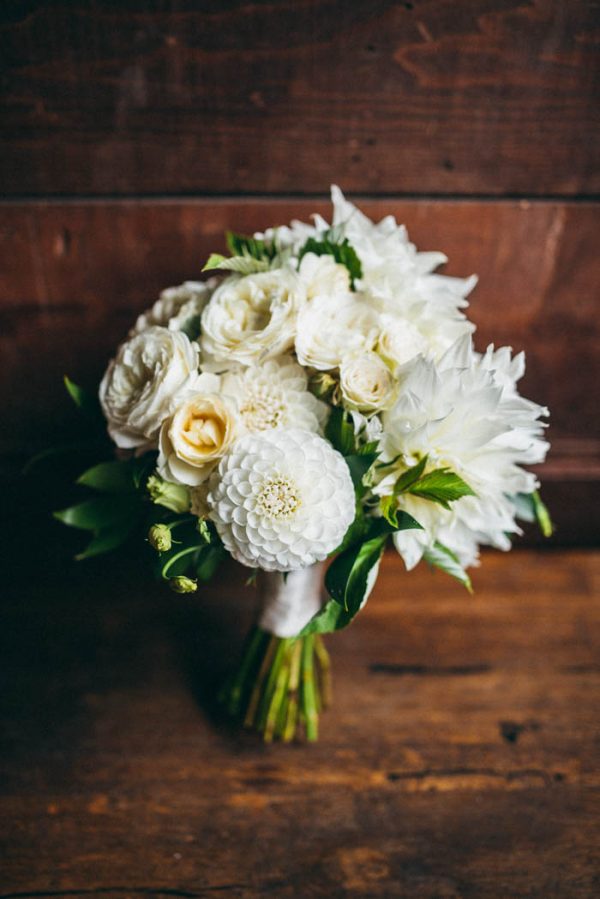 I wore the Dori by Hayley Paige and was obsessed with it the moment I laid eyes on it. I saw an image of it online and literally said, "That's my dress," and searched the entire country for it until I located it! I knew I wanted something that was going to be a statement and definitely accomplished that. I wore my mom's veil that she gifted me before she passed away, and I wore her diamond earrings and wedding ring as my accessories.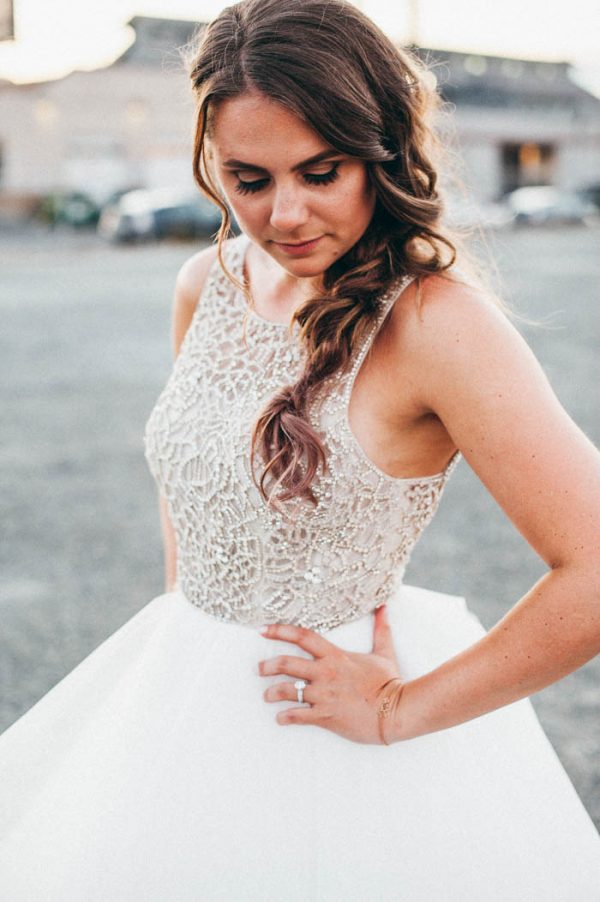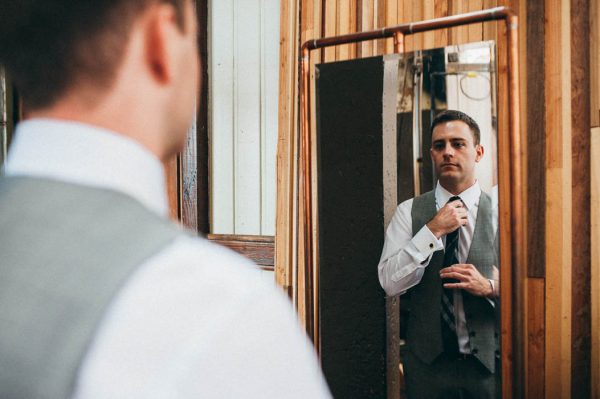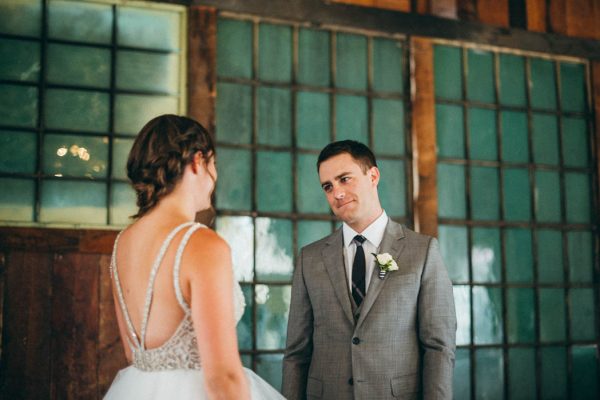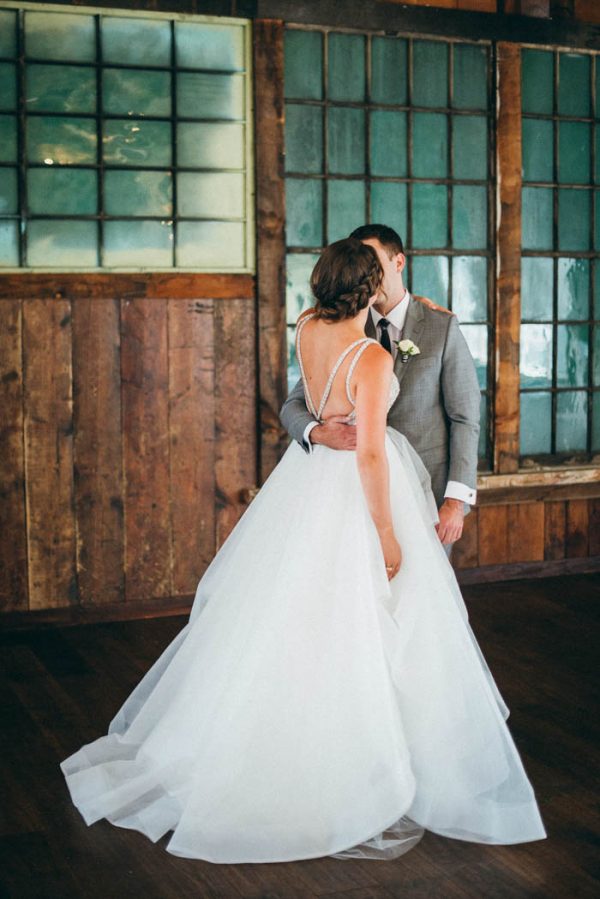 We'll never forget walking through Pike Place Market for photos after the first look. It was INSANE with everyone yelling and shouting congratulations and woohoo's to us! It felt like a movie scene, and I will never forget that feeling of love and glee in the middle of chaos.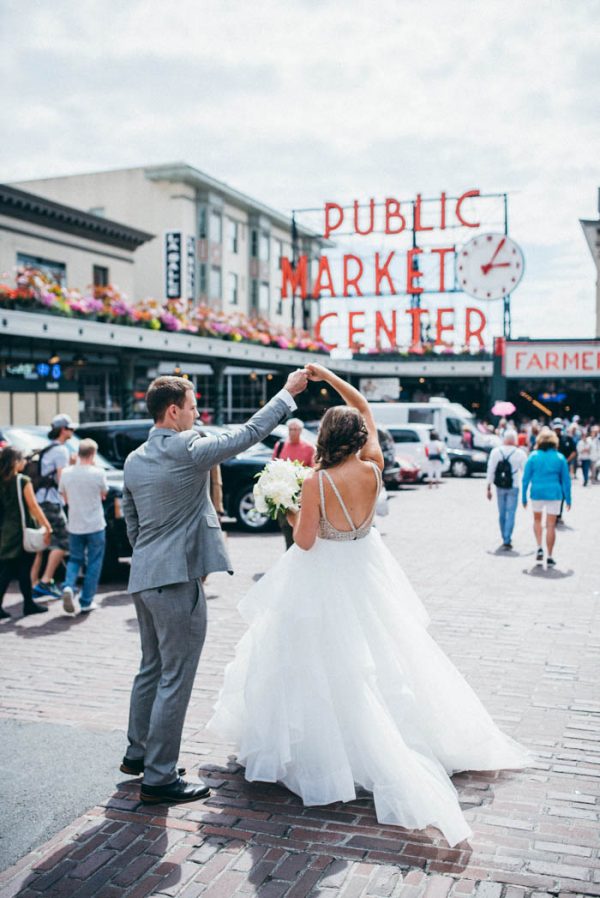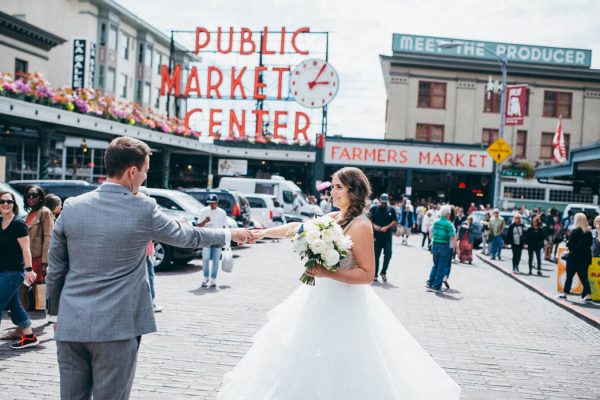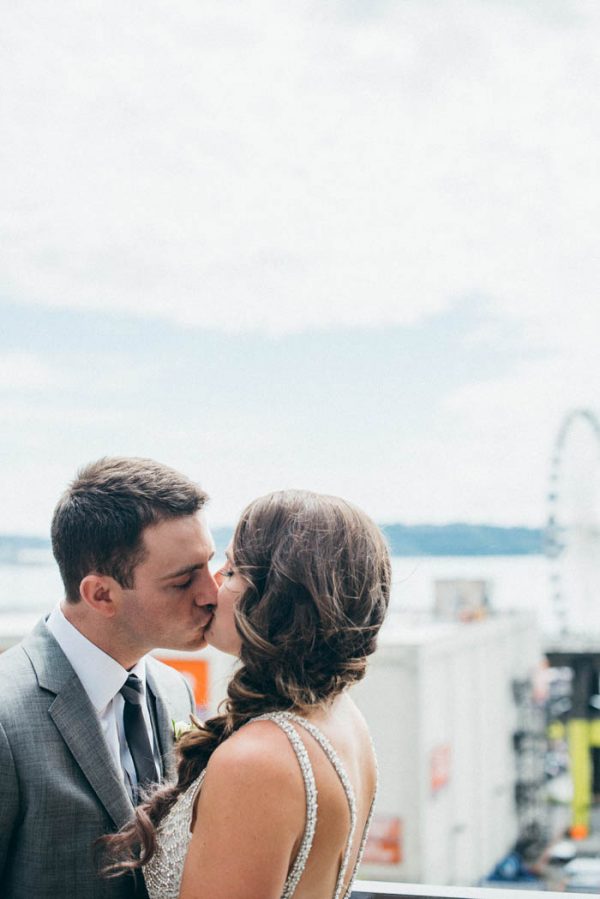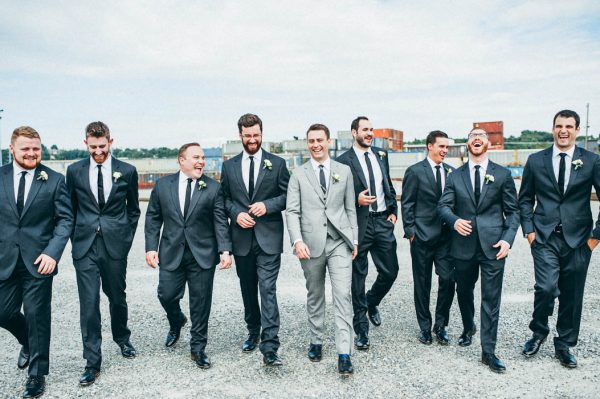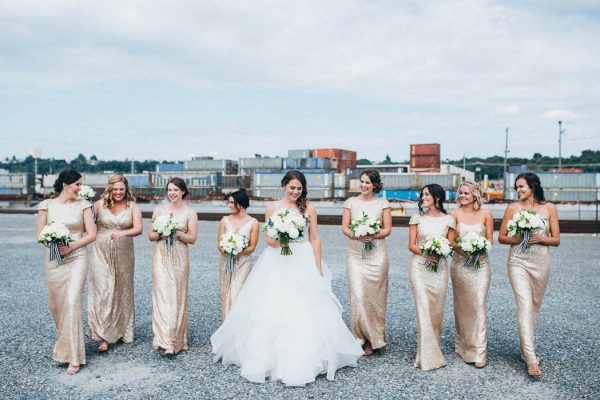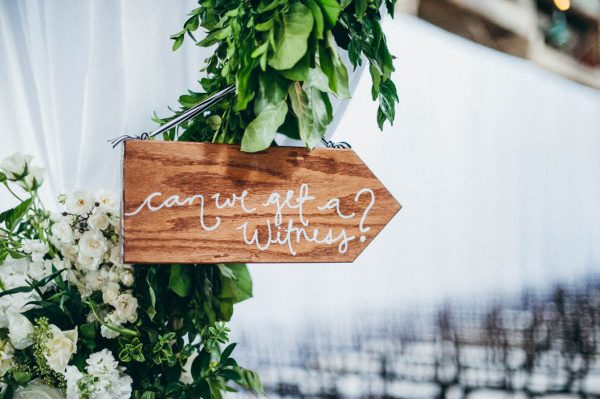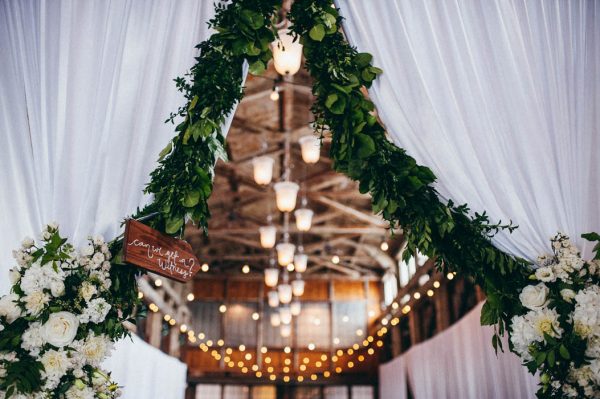 To personalize our ceremony, we had the person who introduced us officiate our wedding. We also incorporated an Icelandic Ceremony Tradition as a nod to my Icelandic Heritage, and a section of the ceremony highlighted my mom who passed away last year. Finally, our best friend and my cousin both read passages during the ceremony, and our other best friend did a solo at the end of the ceremony when they broke into "All You Need Is Love."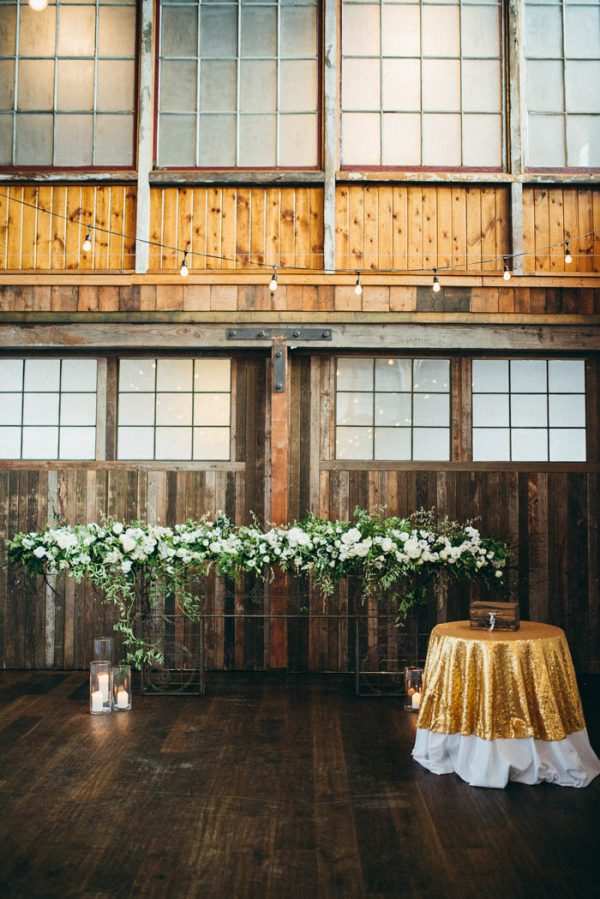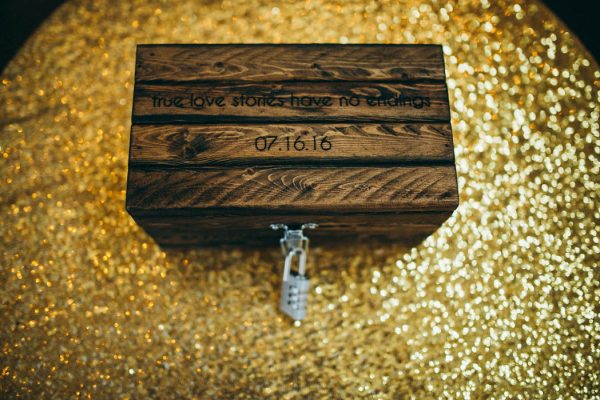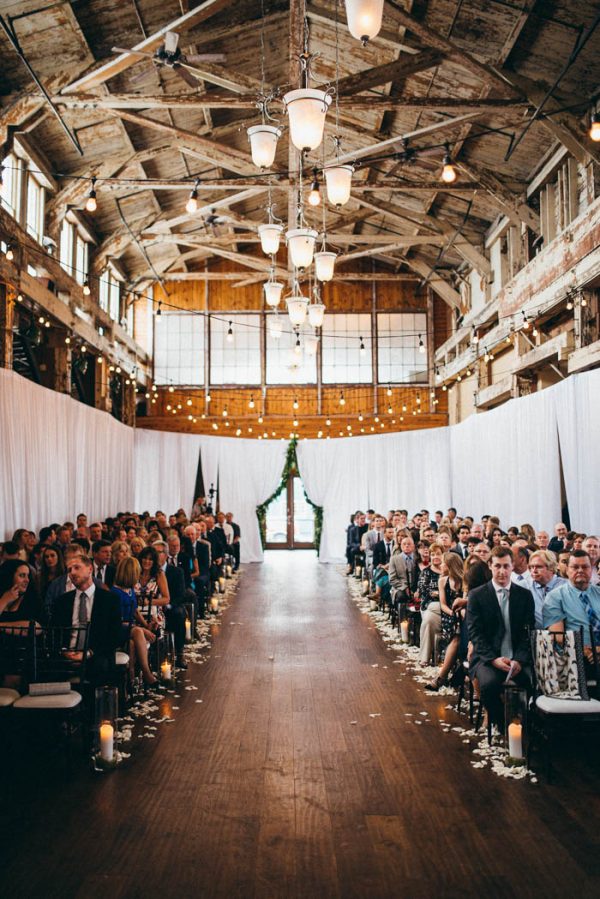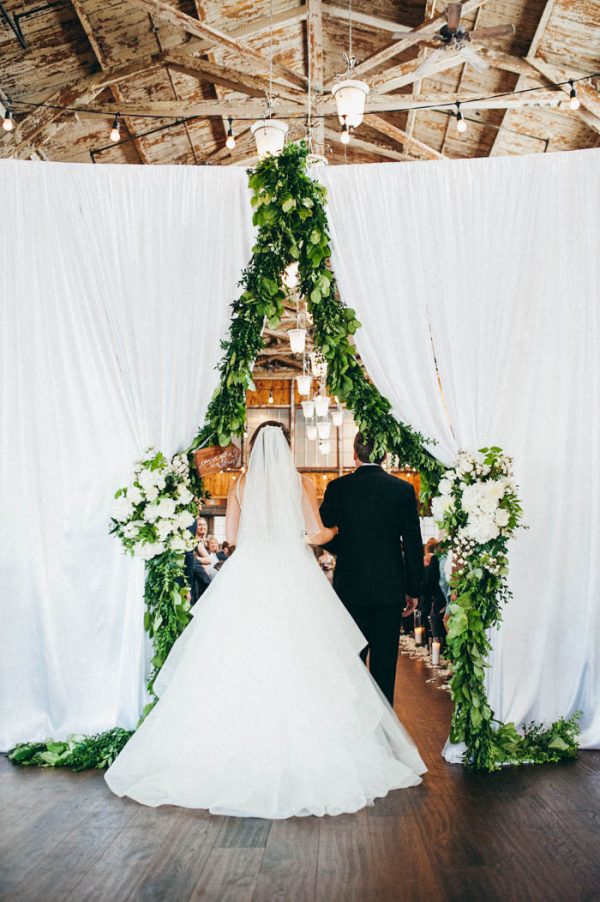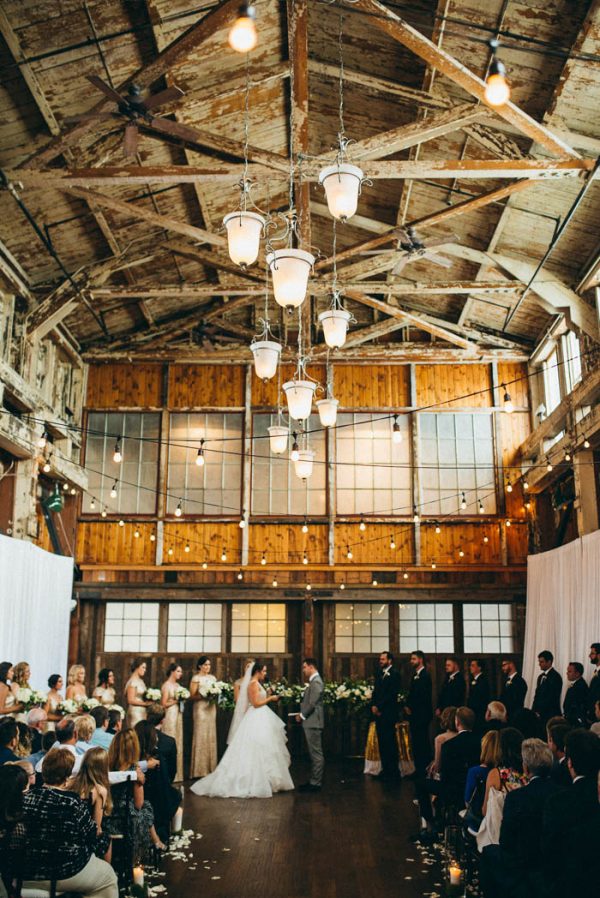 One of the most memorable parts of the day for me was when our officiant and dear friend Mackenzie asked us in the middle of the ceremony to pause, turn around and look out to all of the faces sitting in the crowd. The love in the room was palpable, and that was something I will never forget.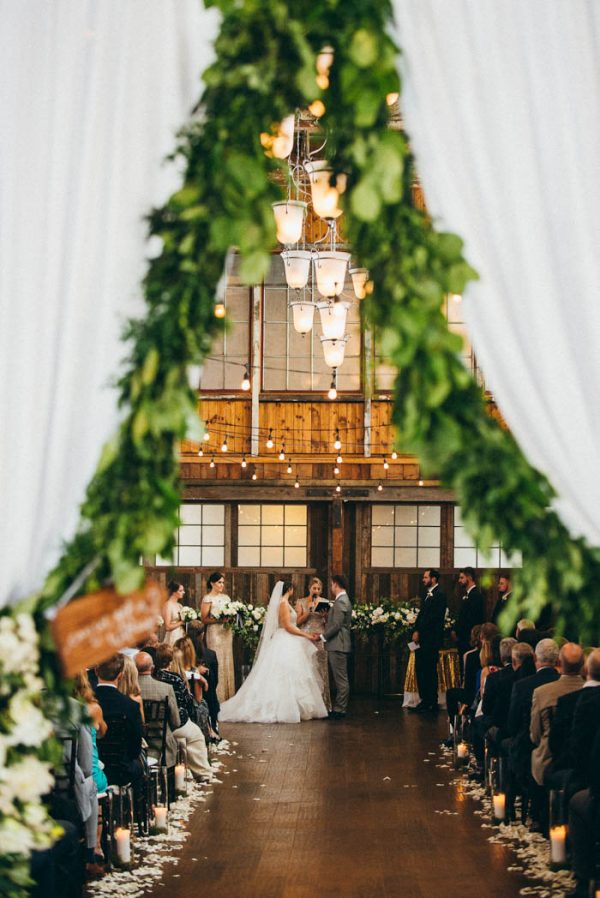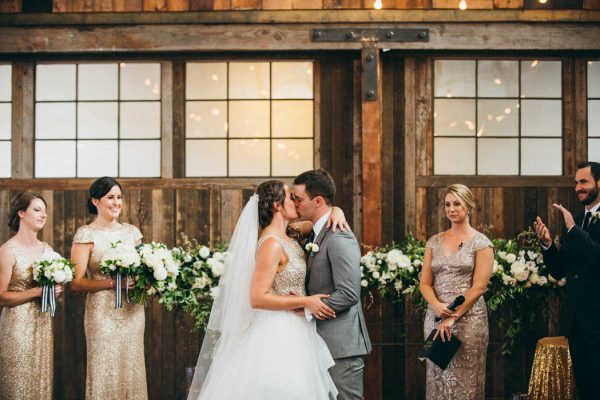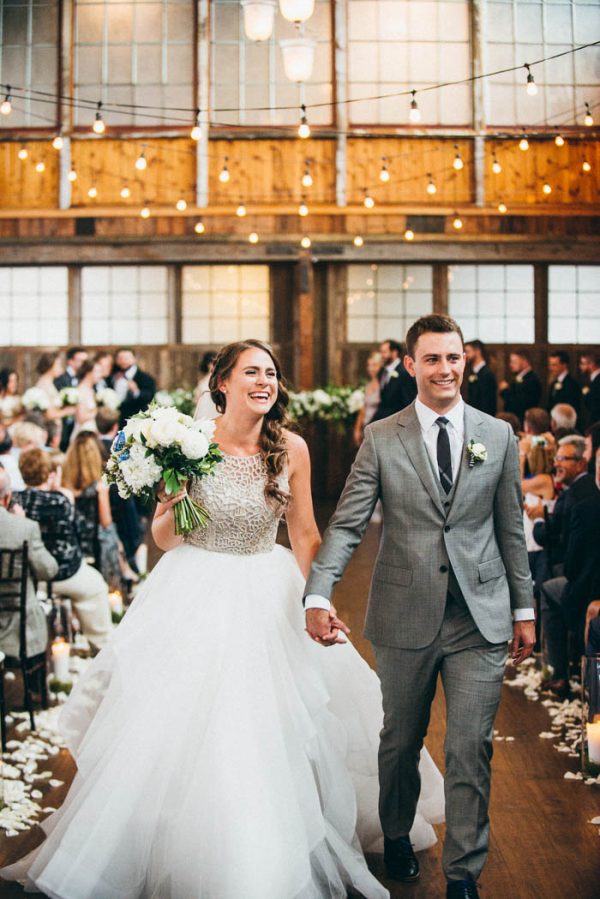 At the end of our ceremony, our band surprised the guests when they started to sing "All You Need is Love" and our bridal party joined in with Kazoos – that was pretty memorable as well!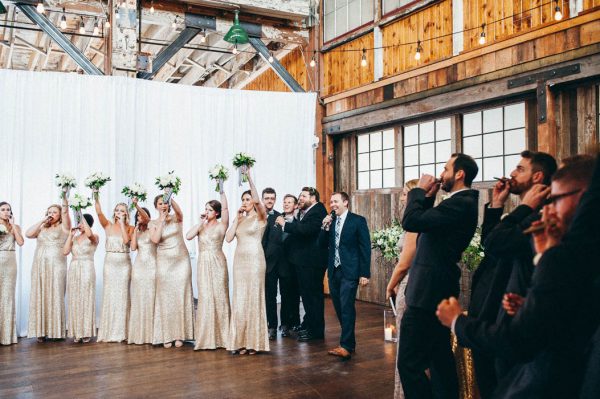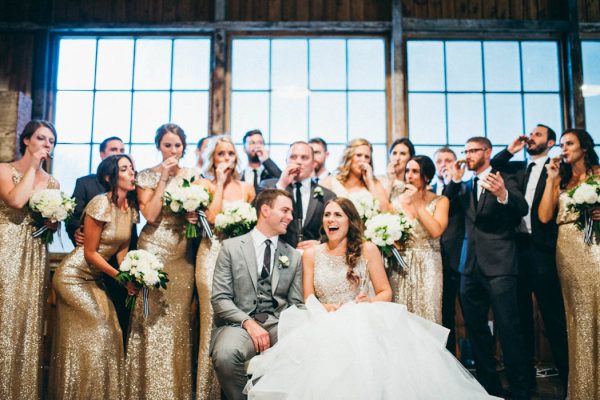 A good friend told gave us the best piece of wedding advice that I'll never forget: throughout your wedding day, and while you're planning for the big day, remind yourself to stop and take mental photographs. Just stop, look around, and remember the smallest moments that all add up to the big day. I was so grateful to have that reminder; those are some of my very favorite (and funniest) memories.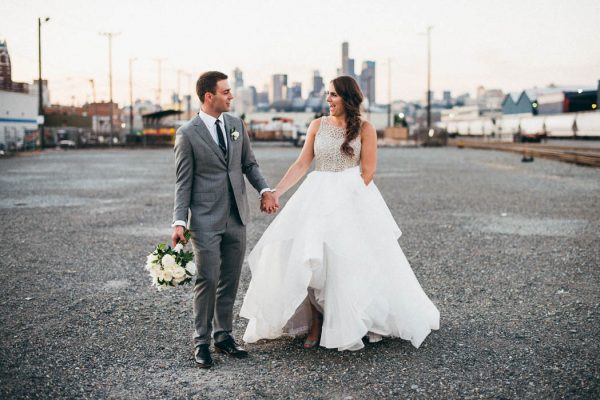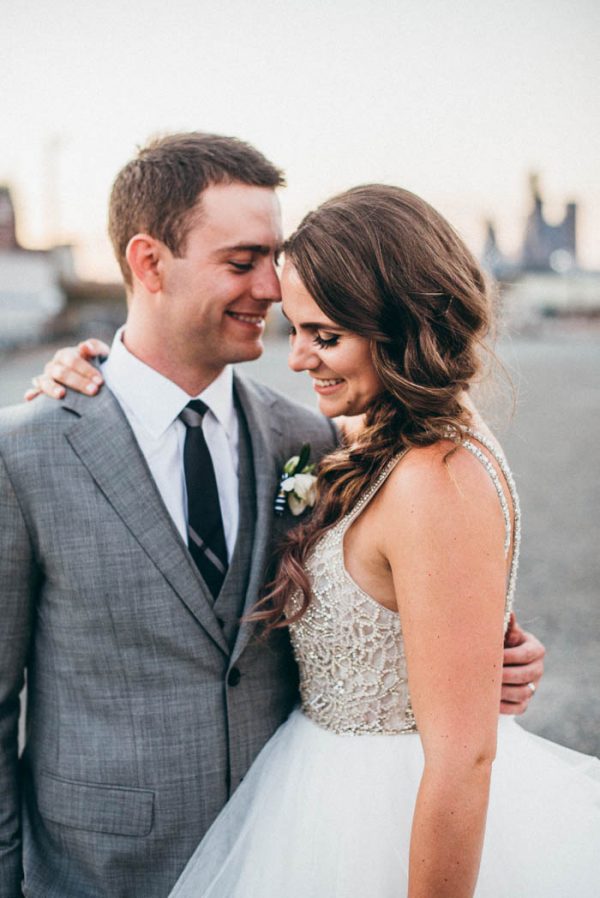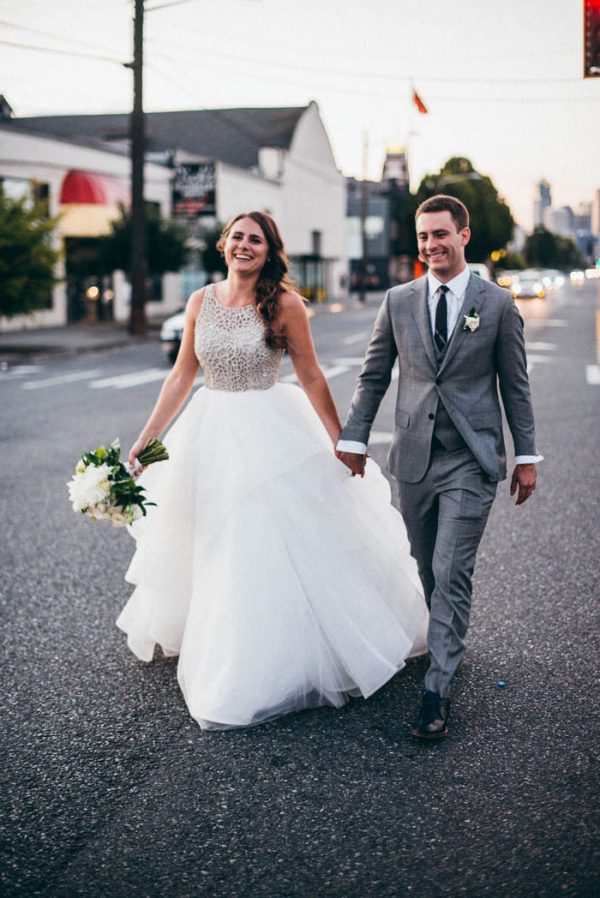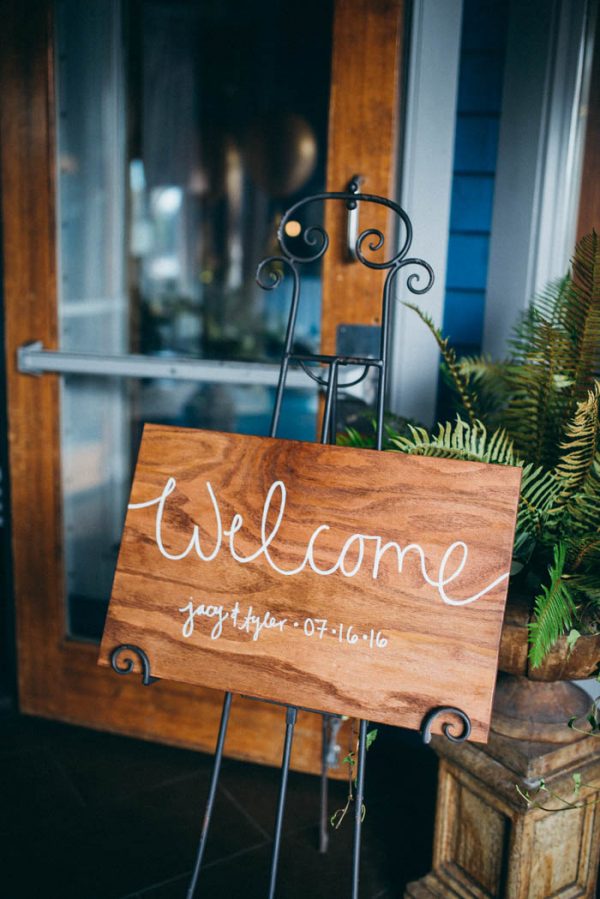 We made the place cards out of agate slices with calligraphy writing. We also made the table numbers, all of the wooden signage, the balloon entrance, and all of the printed materials (menus, programs, etc).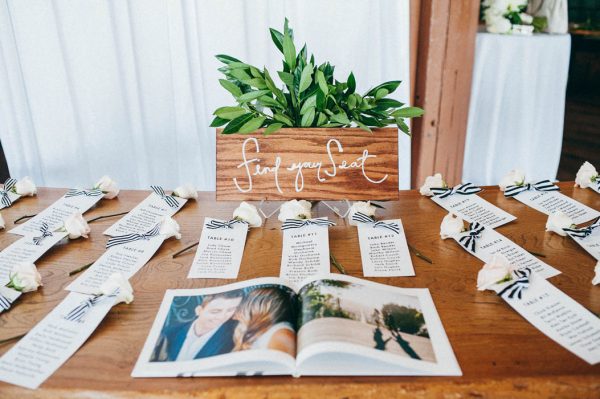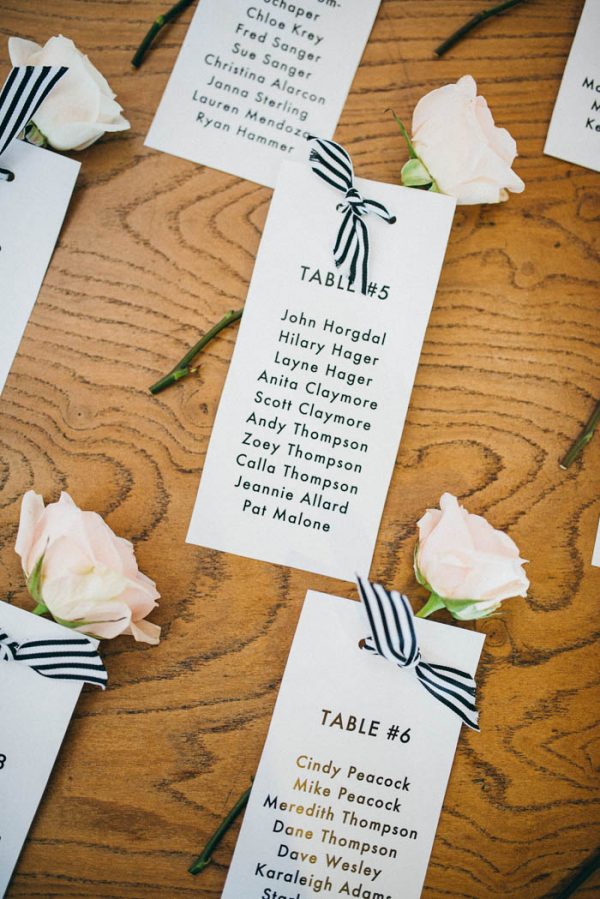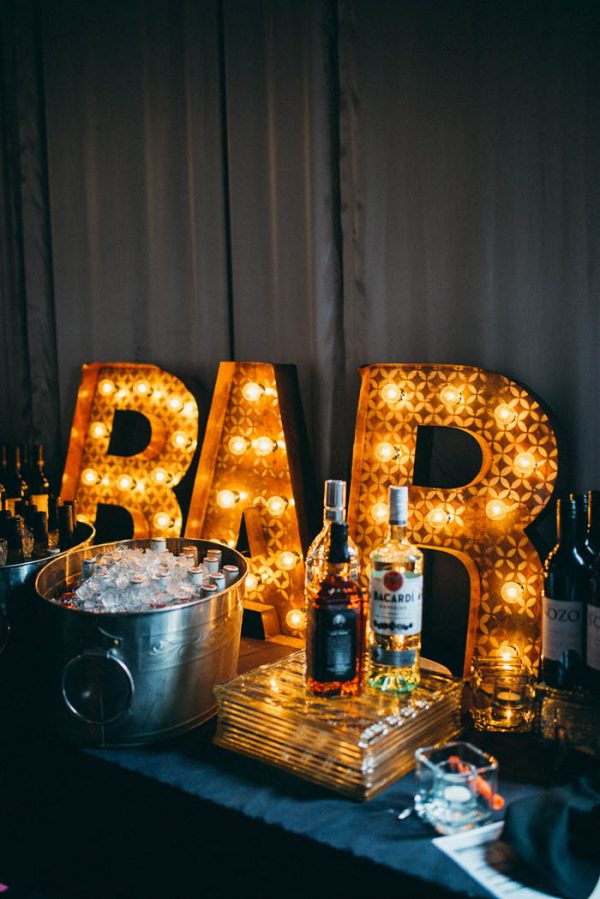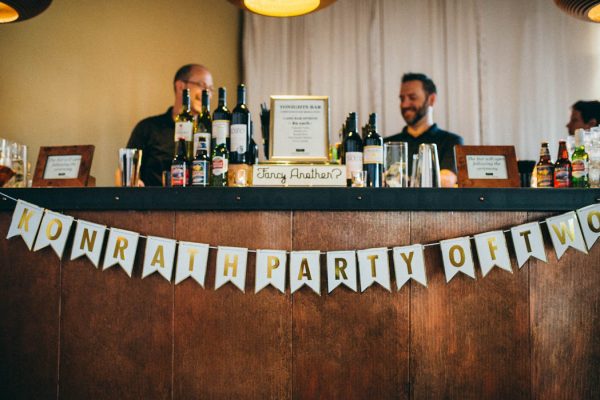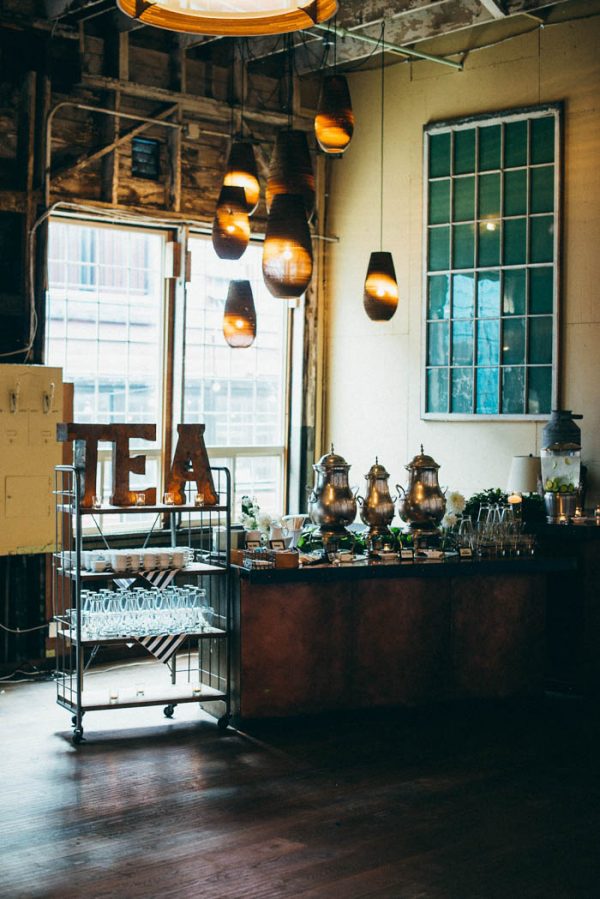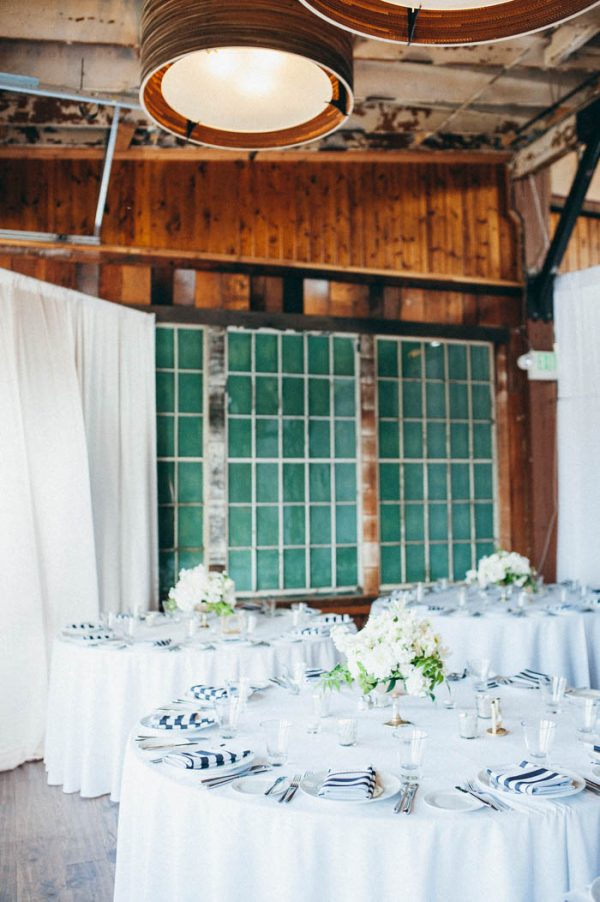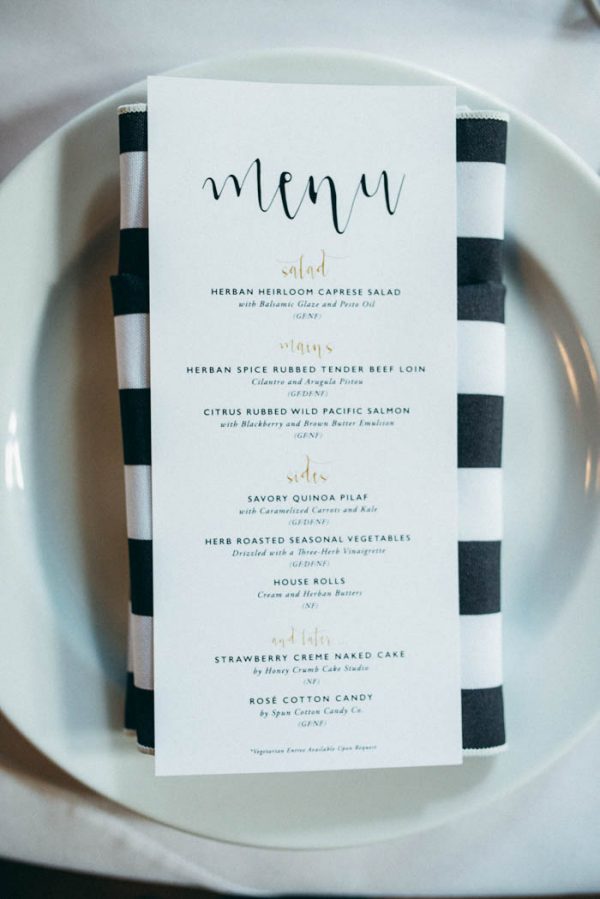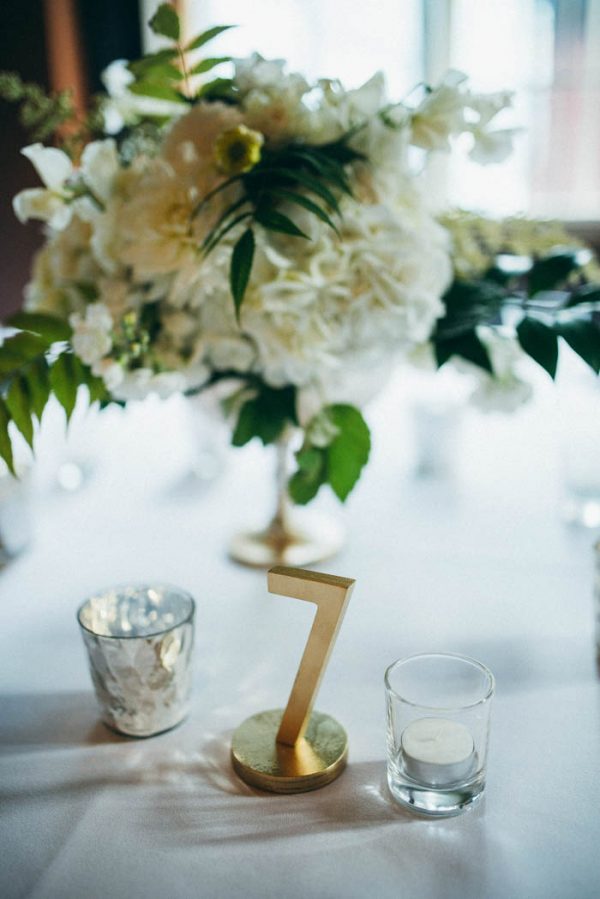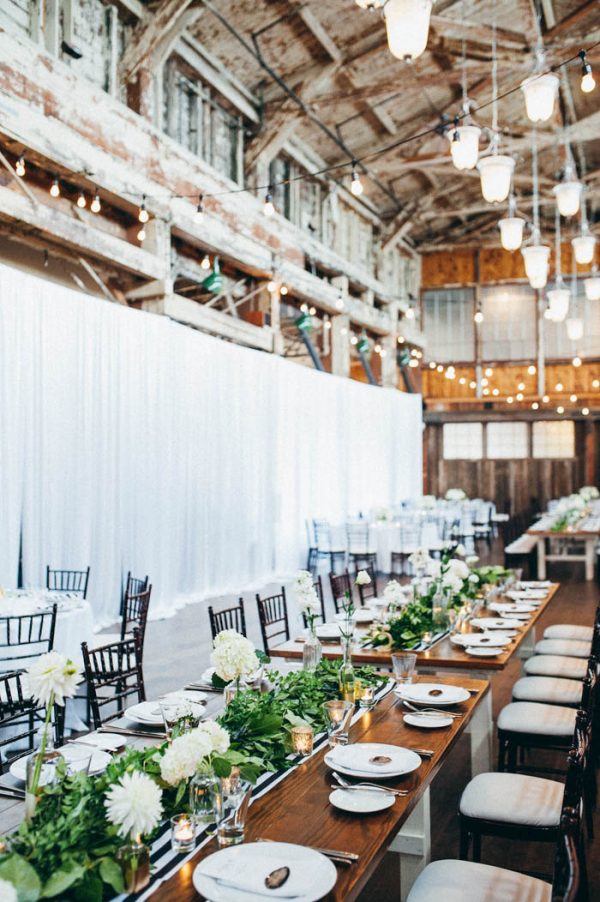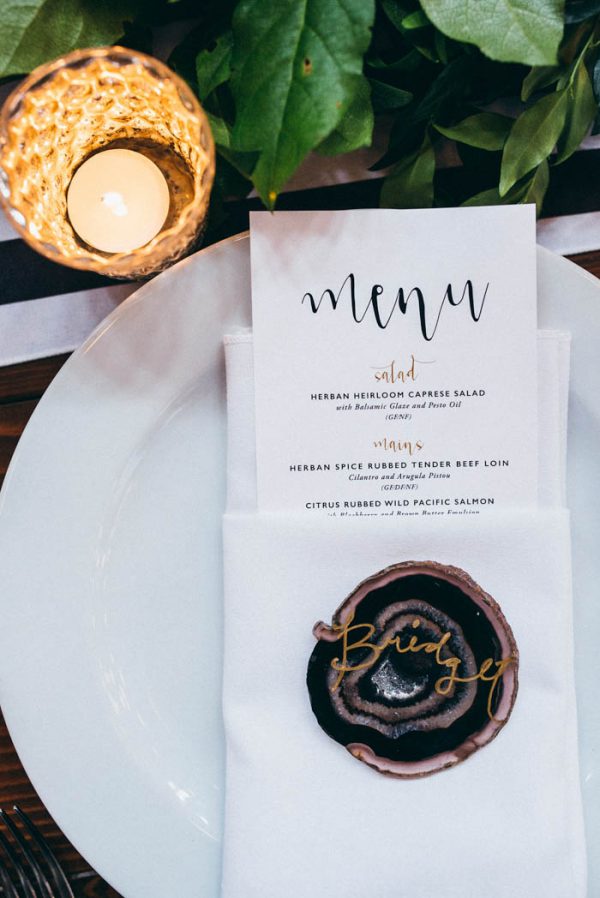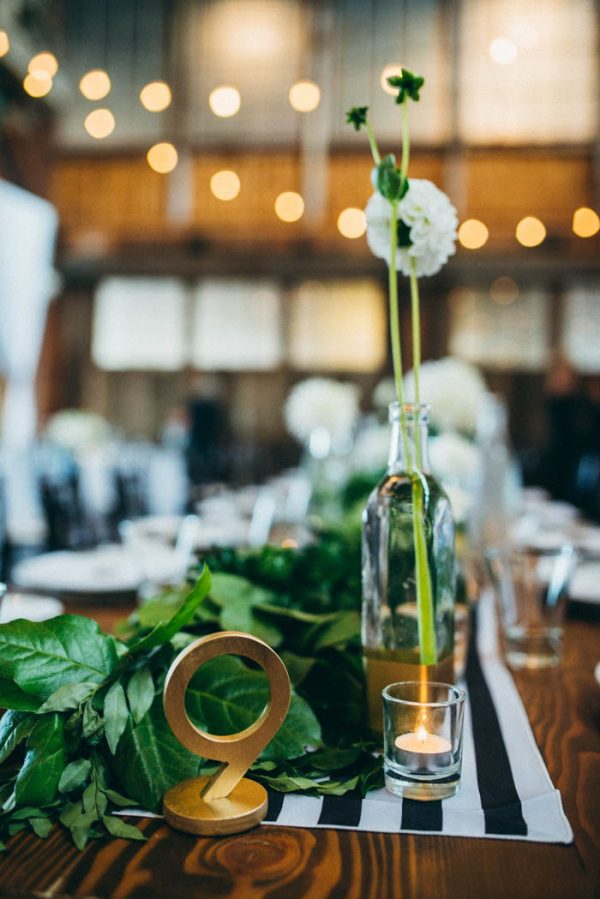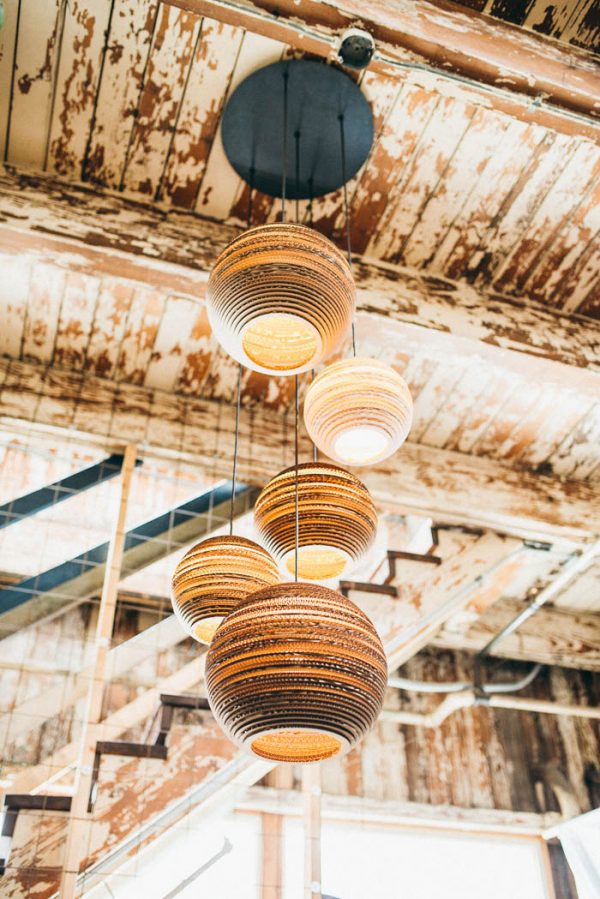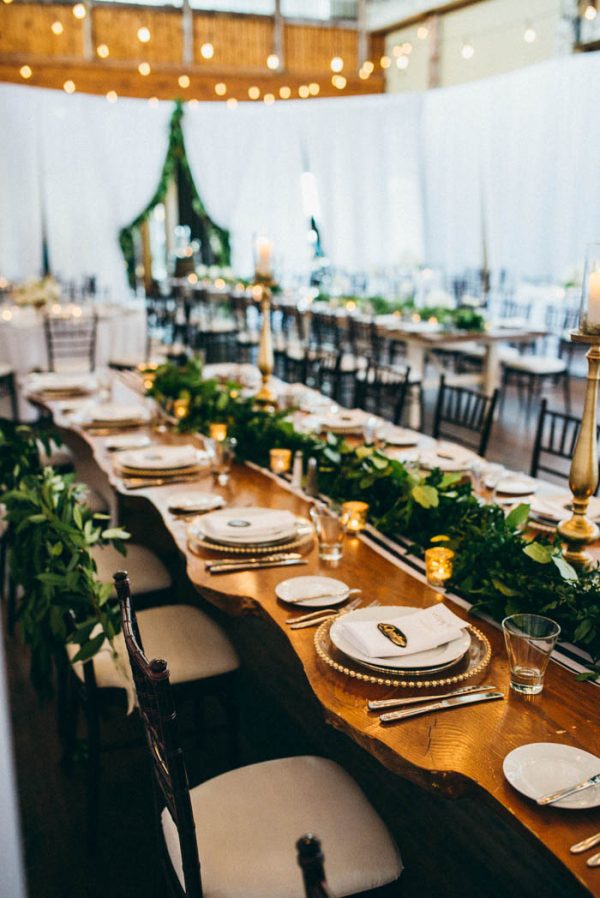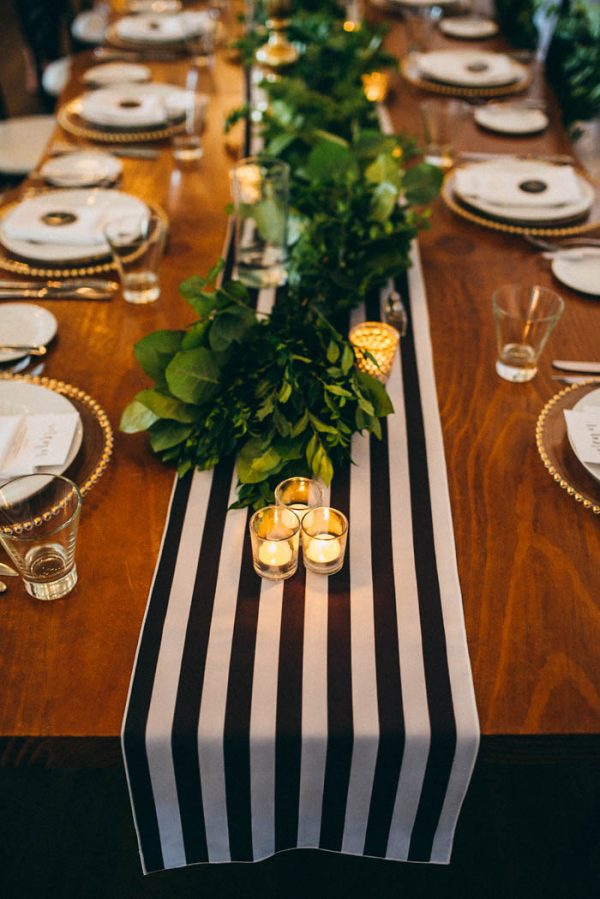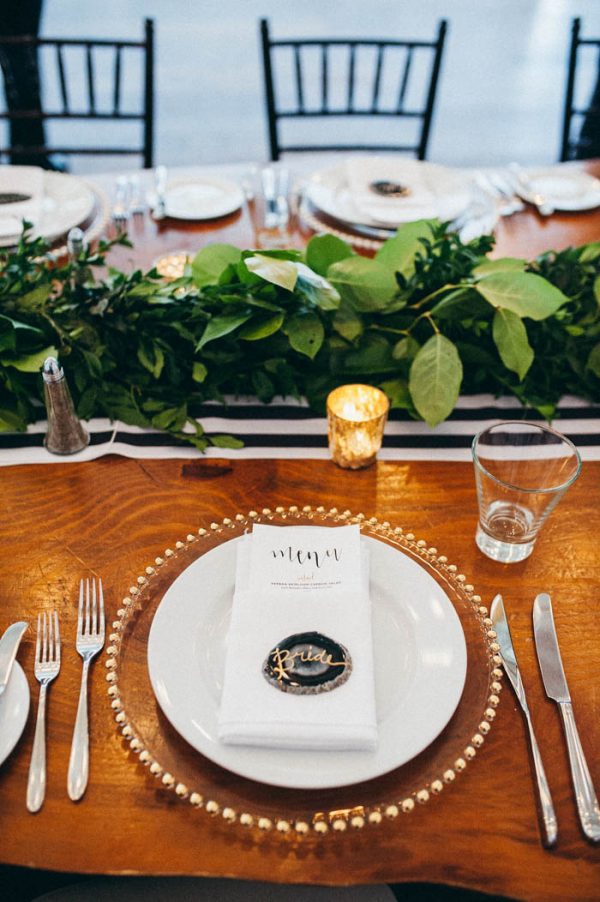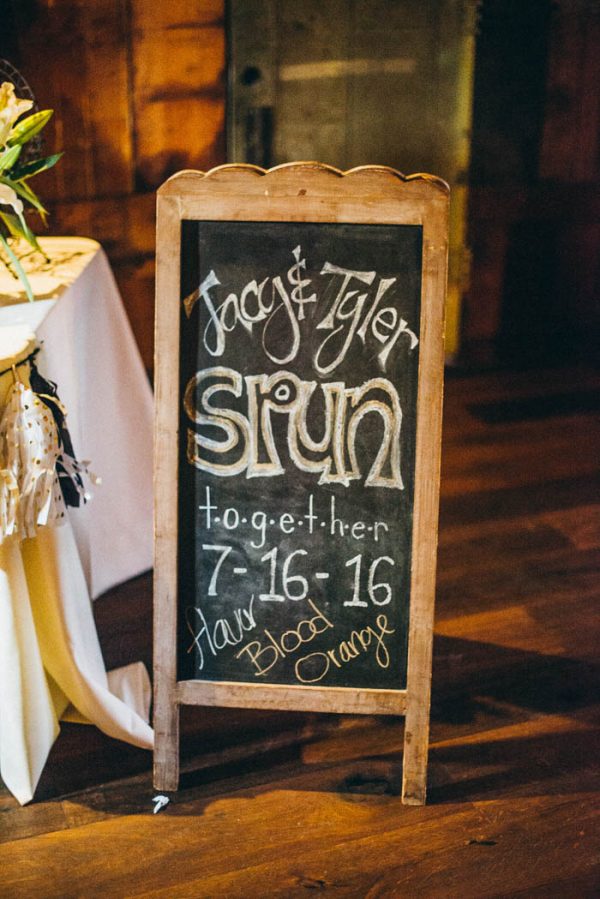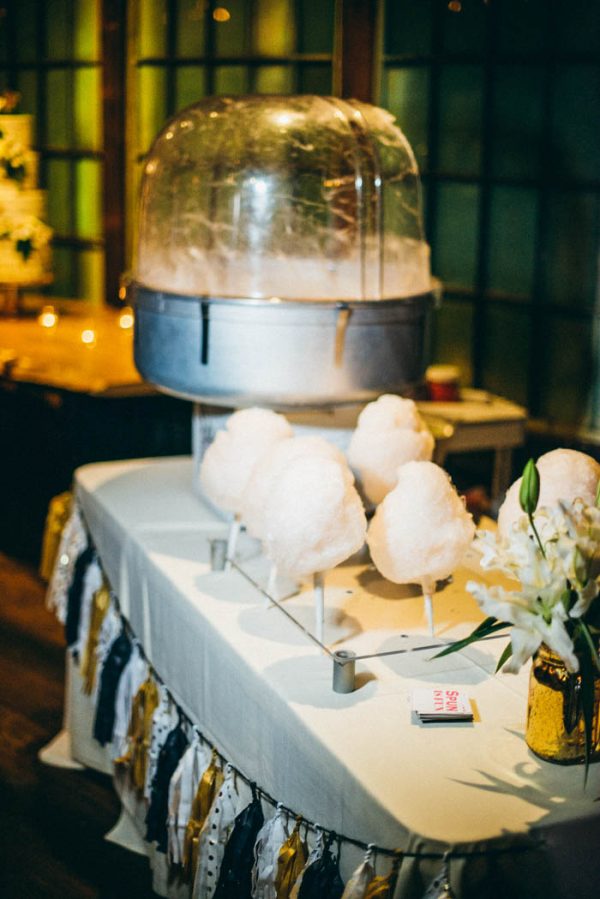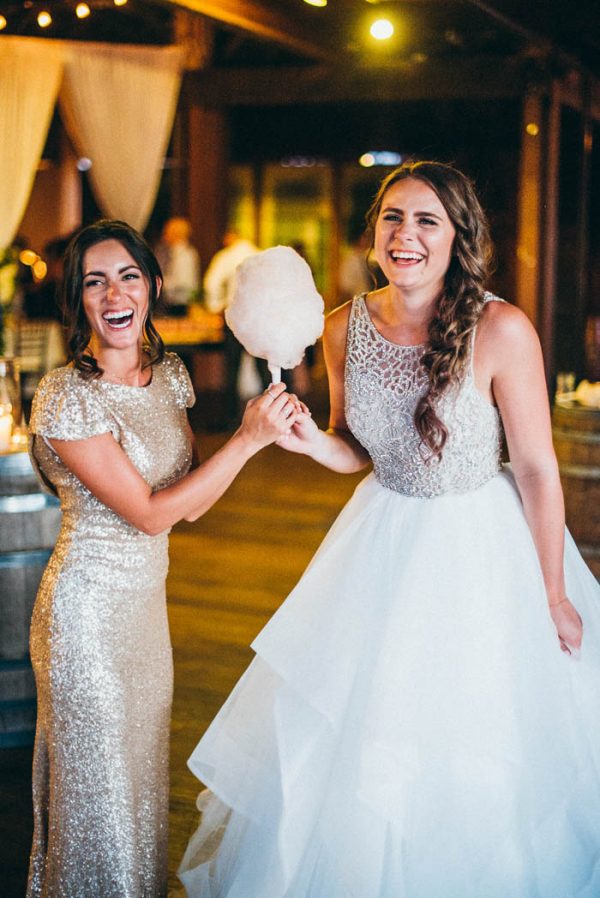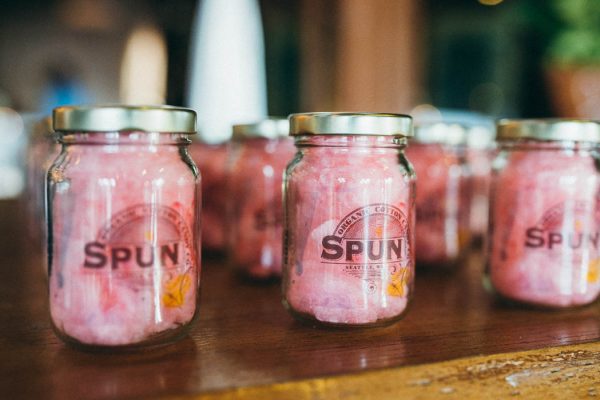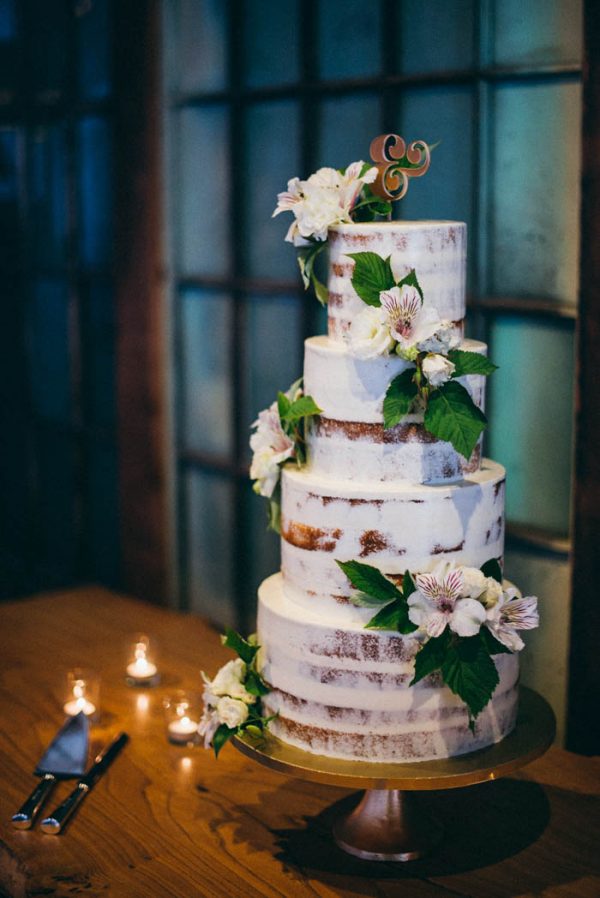 Processionals – "A Thousand Years" by Romeo + Juliet (acoustic version)
Recessional – "All You Need is Love" by The Beatles (performed live by the wedding band with help from the wedding party)
First Dance – "Give Into Me" by Garrett Hedlund and Leighton Meester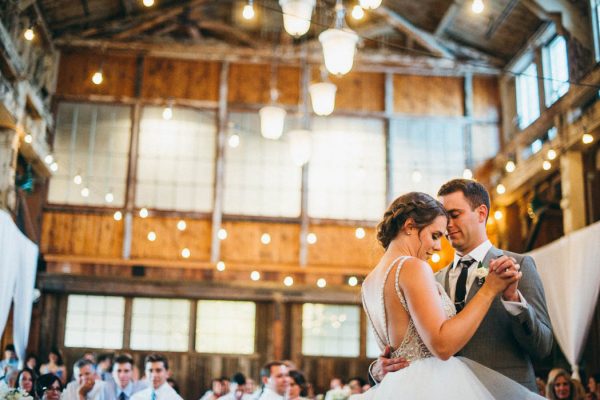 Congratulations to Jacy and Tyler, and a special thanks to Shannon Rosan for sharing these fabulous wedding photos with Junebug! Are you obsessed with the urban wedding vibes in this wedding? Check out Megan and Matt's vibrant urban garden wedding at The Marvimon in Los Angeles!