Rugged rock formations, bottomless canyons, towering sand dunes, and sweeping desert views— Moab is best known for its otherworldly landscape and endless opportunities for elopement adventures of all kinds. With the expert planning of photographer and Junebug member Shutterfreek and the Desert Rover crew, there was no shortage of beautiful scenery for this epic Moab elopement.
They kicked off their all-day adventure with a jeep tour and a pre-ceremony photoshoot against striking rock arches before getting dressed to the nines and renewing their vows. With the open desert landscape as a backdrop, Jasmyn and Travis reaffirmed their commitments to each other at the luxurious Glamping Canyonlands. And on a dramatic overlook with panoramic views of the canyons, this elopement inspiration turned vow renewal, wrapped up as the sun started to set.
If you and your partner have been dreaming of the perfect elopement filled with gorgeous scenery and epic adventures, then scroll through these jaw-dropping photos for inspiration!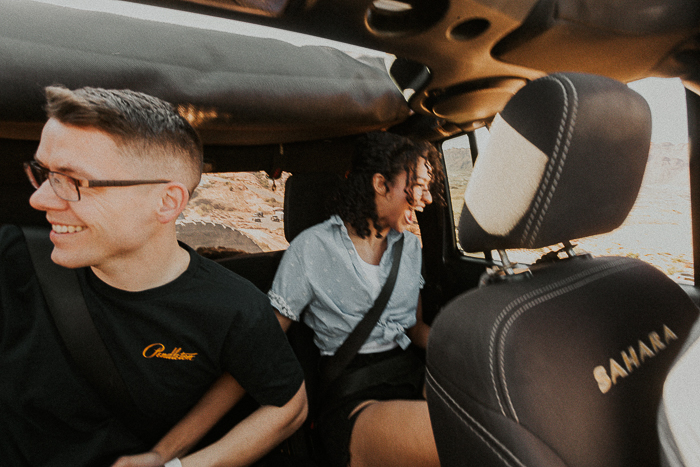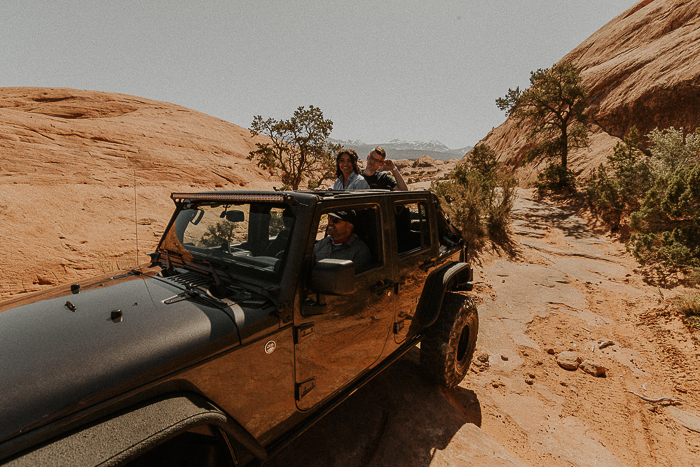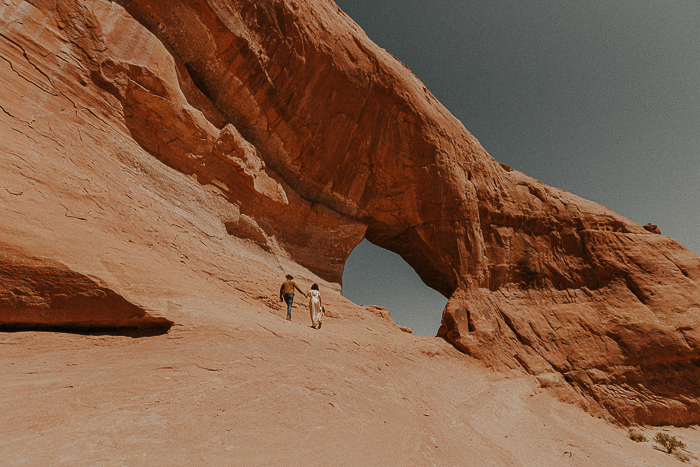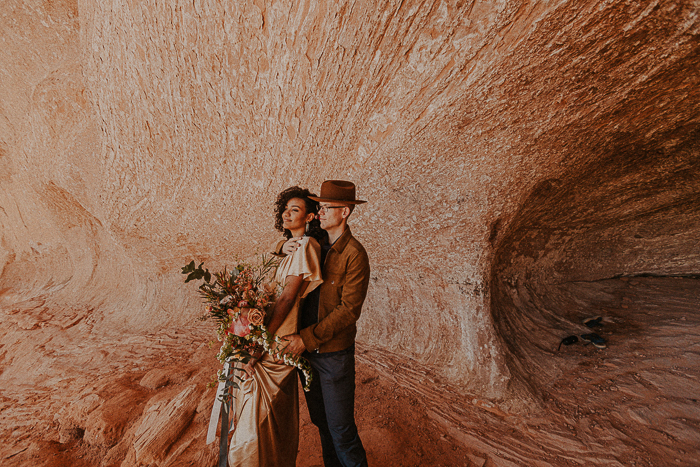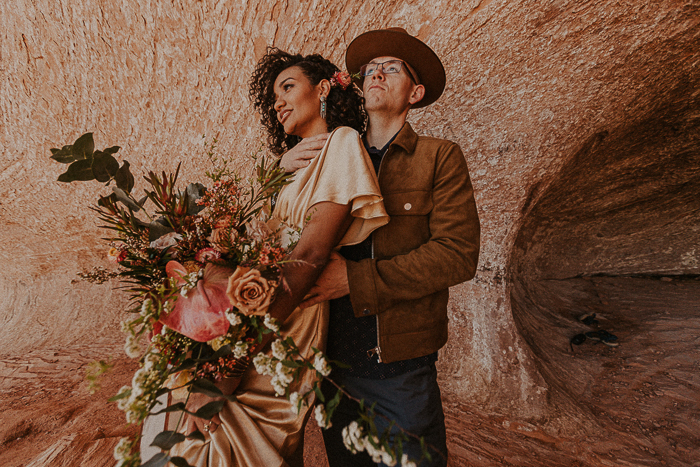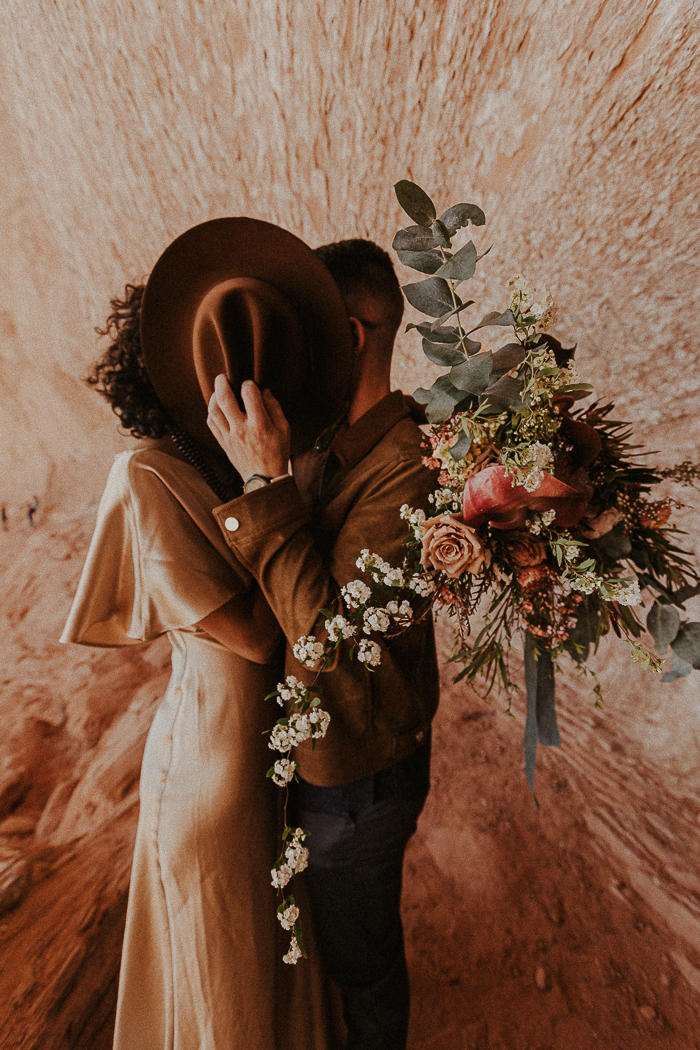 Junebug Member Shutterfreek's Thoughts On This Epic Moab Elopement
A Moab elopement seems to top couples' adventure destination bucket list. Within this distinct desert terrain are endless possibilities for adventurous couples. We wanted to showcase what it would look like to have Shutterfreek and Desert Rover teams—along with an amazing vendor team—plan, style, outfit, and execute a full day of adventure in Moab with a deserving couple celebrating a real vow renewal. One of the key things we've learned about an elopement like this is that as long as "adventure" is at the core of everything that transpires, you can't go wrong. The actual marriage ceremony itself is just the icing on the cake after a day filled with incredible experiences.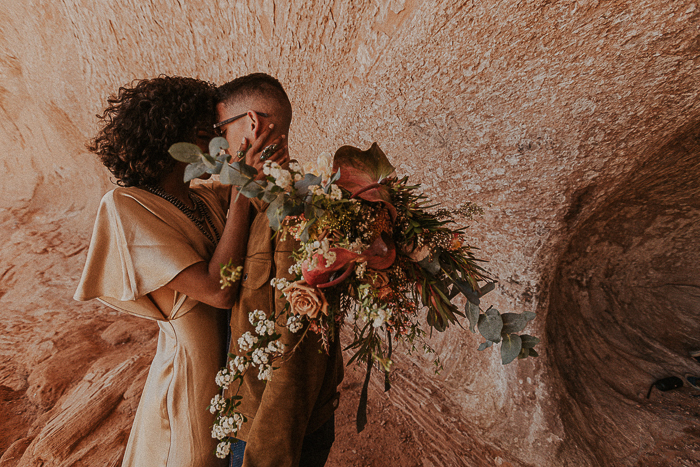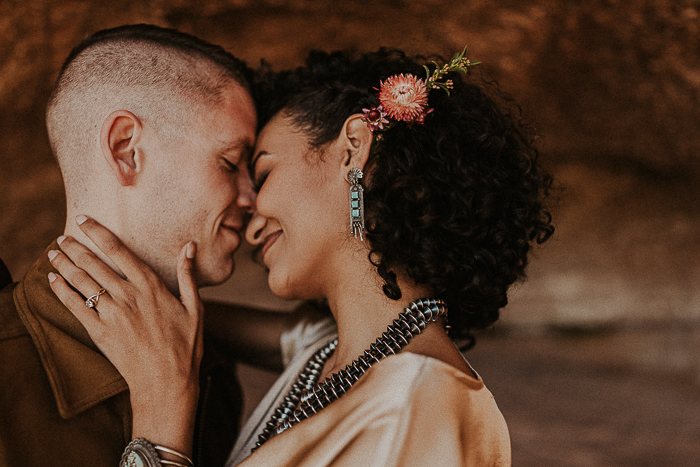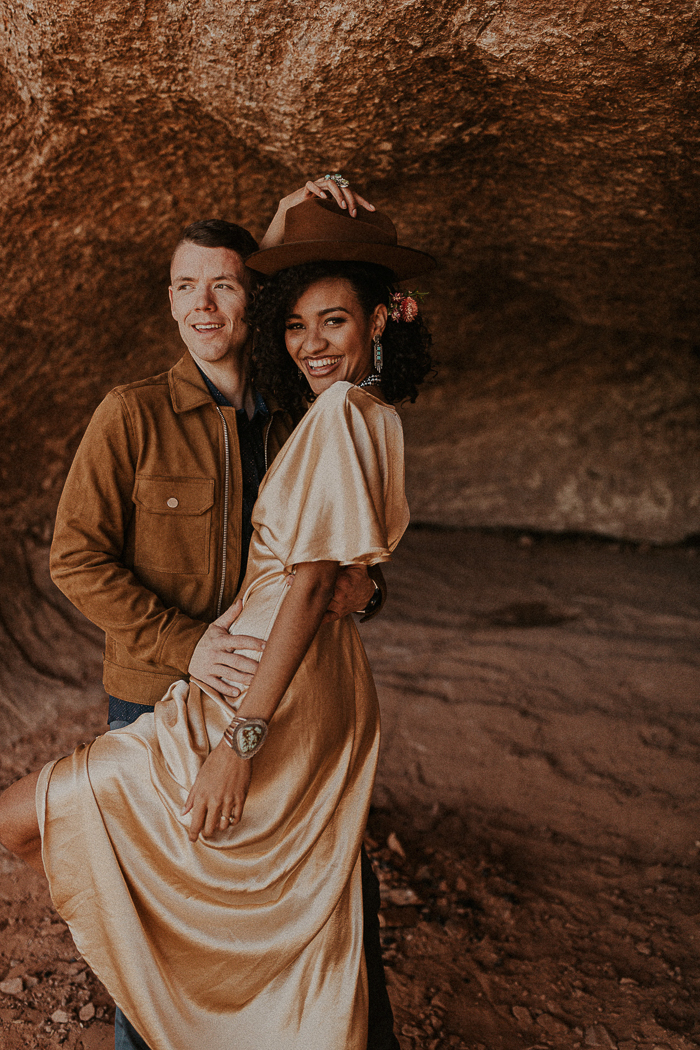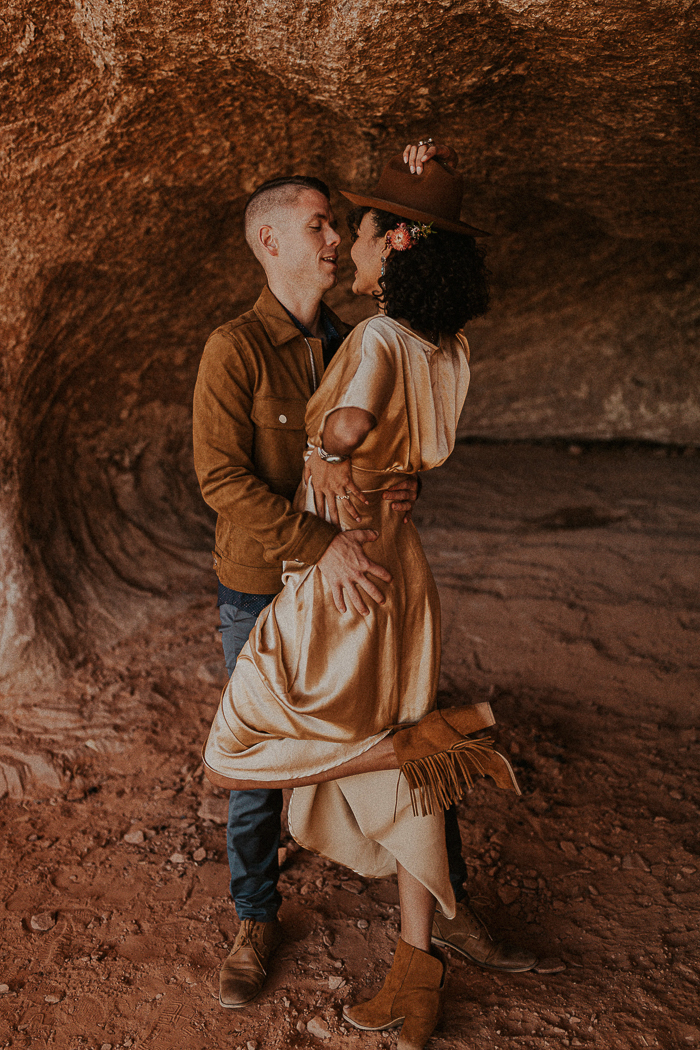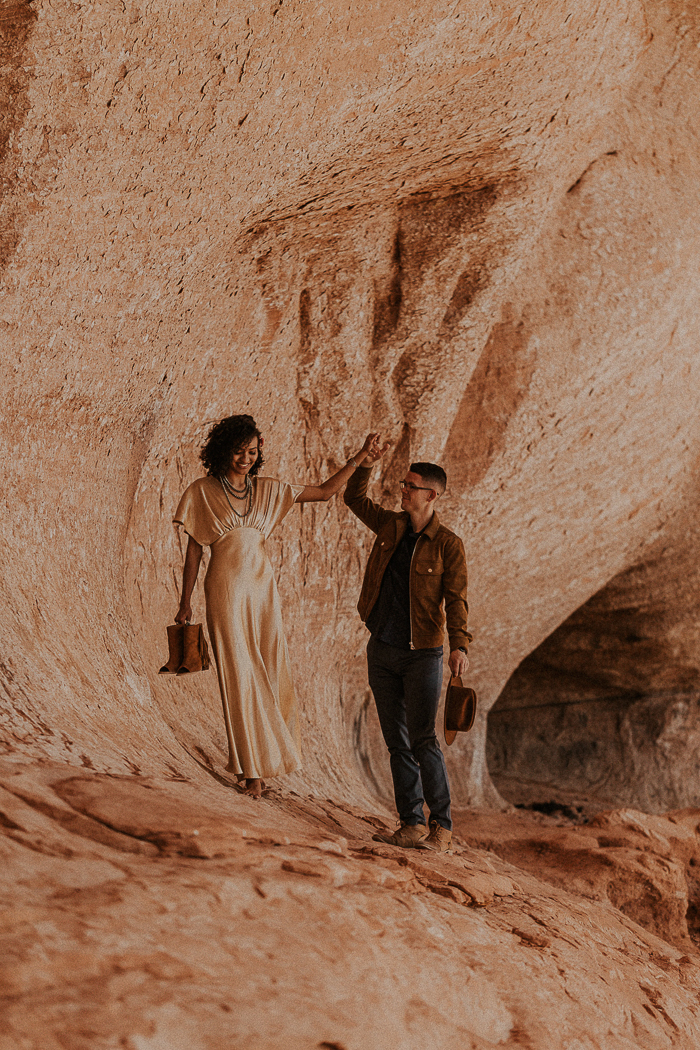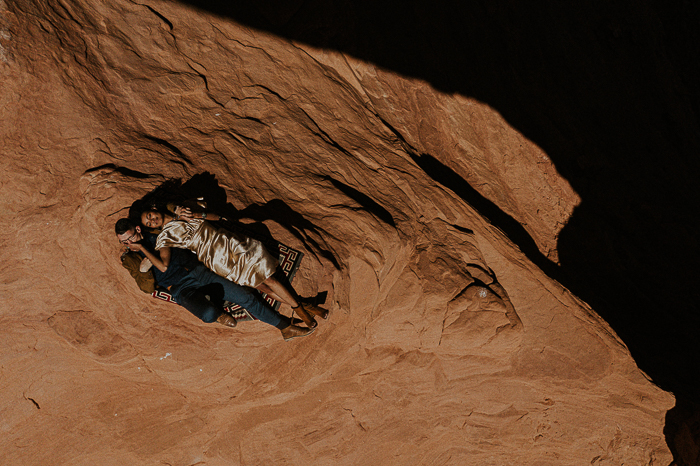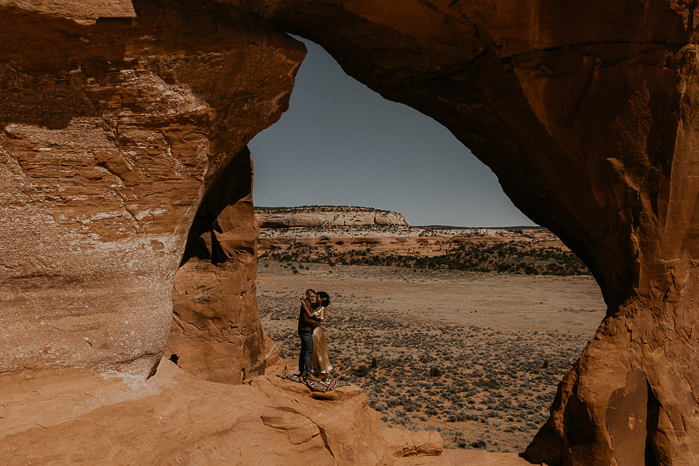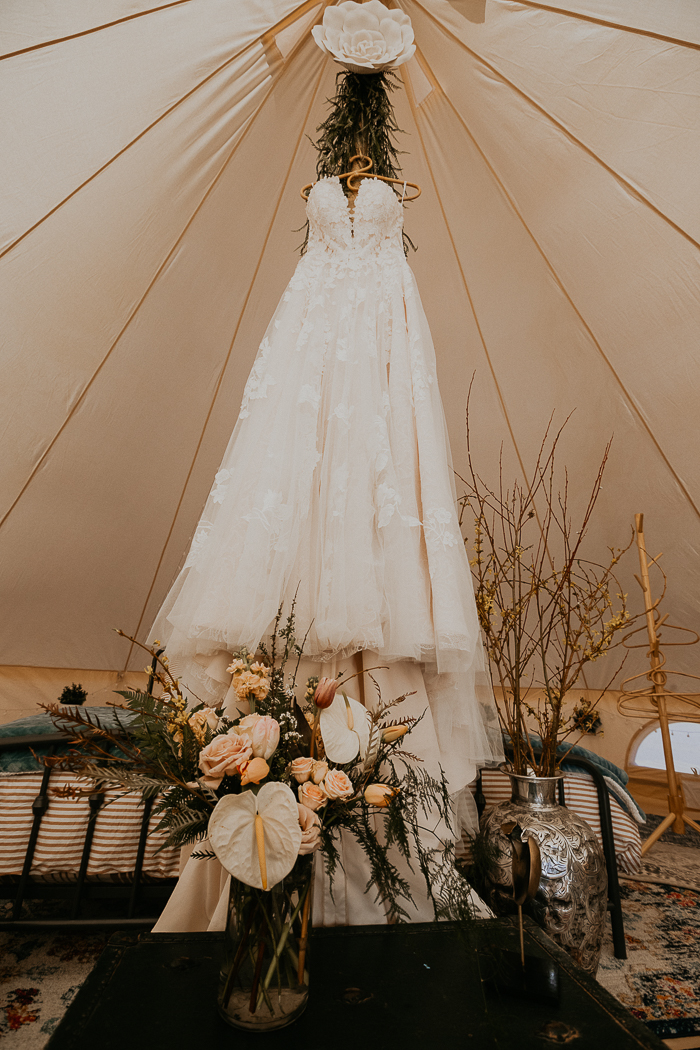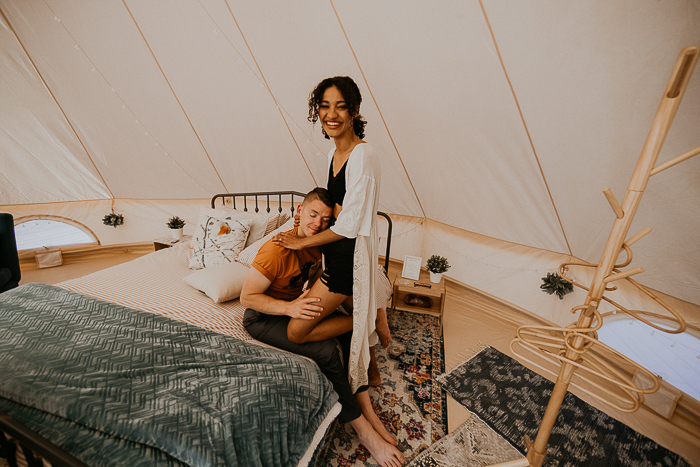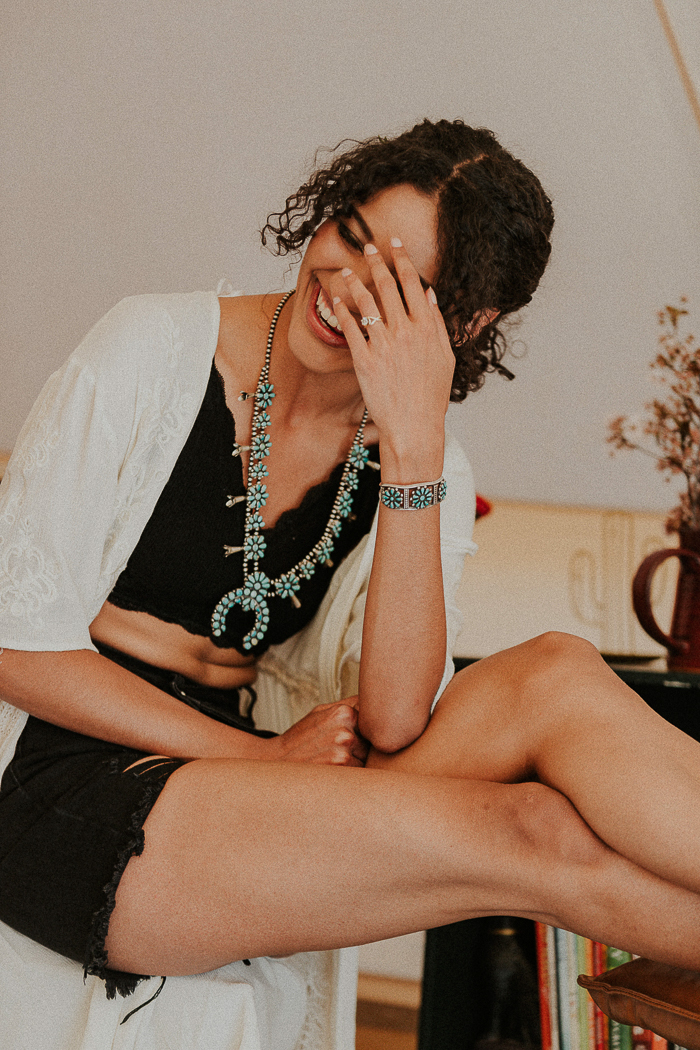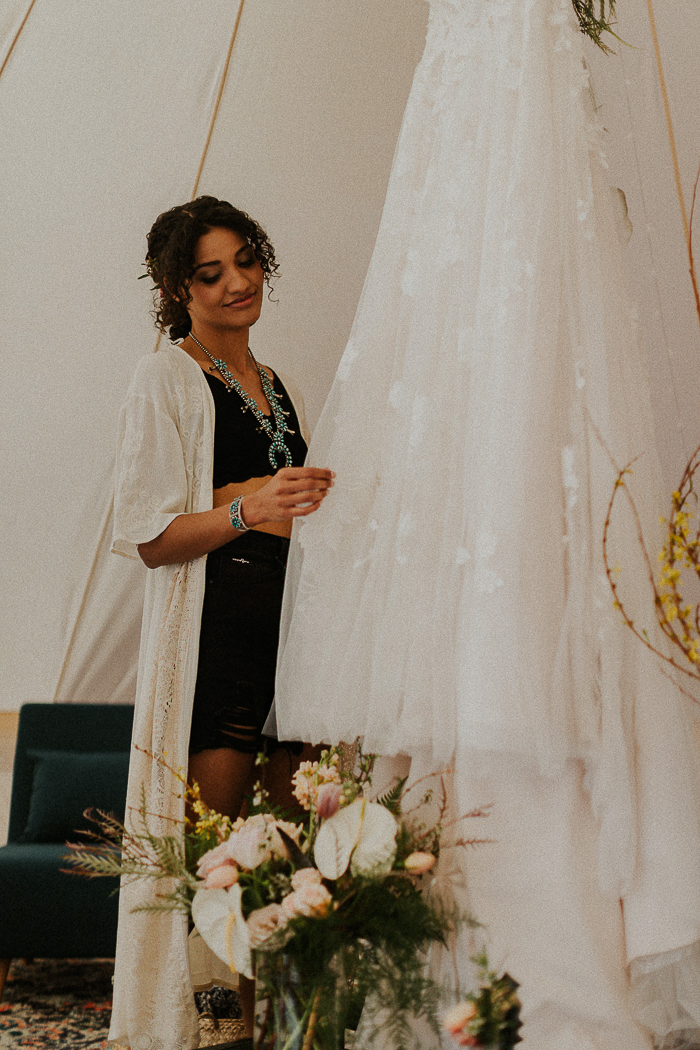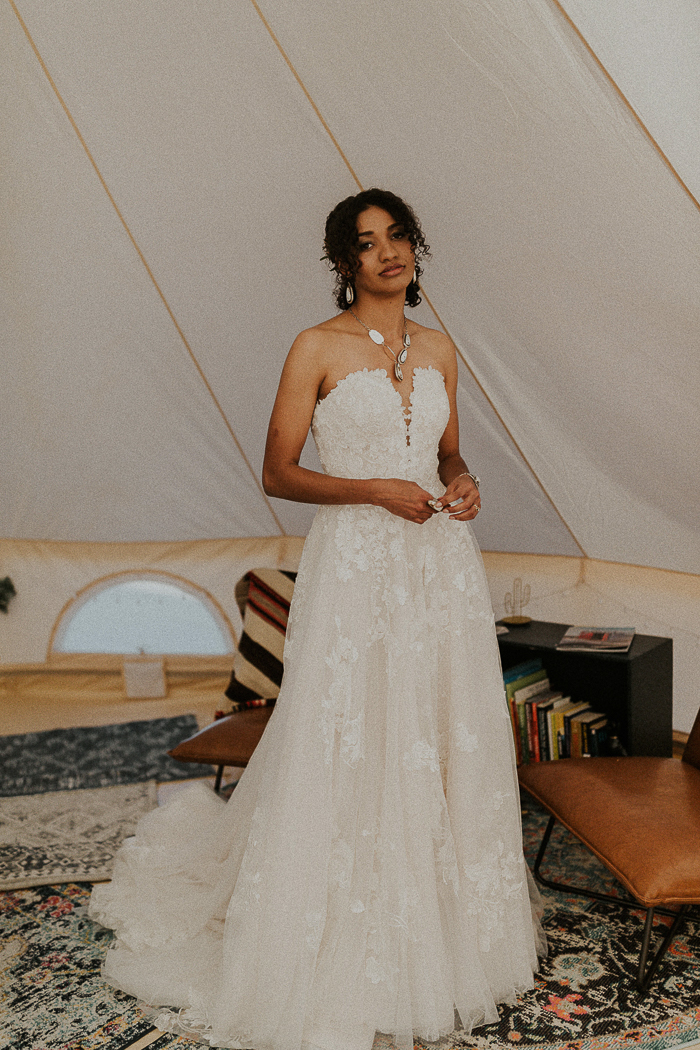 What It Was Like Working With Shutterfreek And Desert Rover
Our experience with Paul of Shutterfreek and the Desert Rover team was nothing less than delightful. They did an awesome job piecing together so many variables and showing how capable they are. Every aspect of the adventure was thoughtfully planned and coordinated. Our adventure with Desert Rover always kept us on our toes. It is amazing how much they were able to put together while capturing all the amazing footage and pictures along the way. At the end of the day, they are just good, honest, open-hearted people trying to create one-of-a-kind experiences of a lifetime.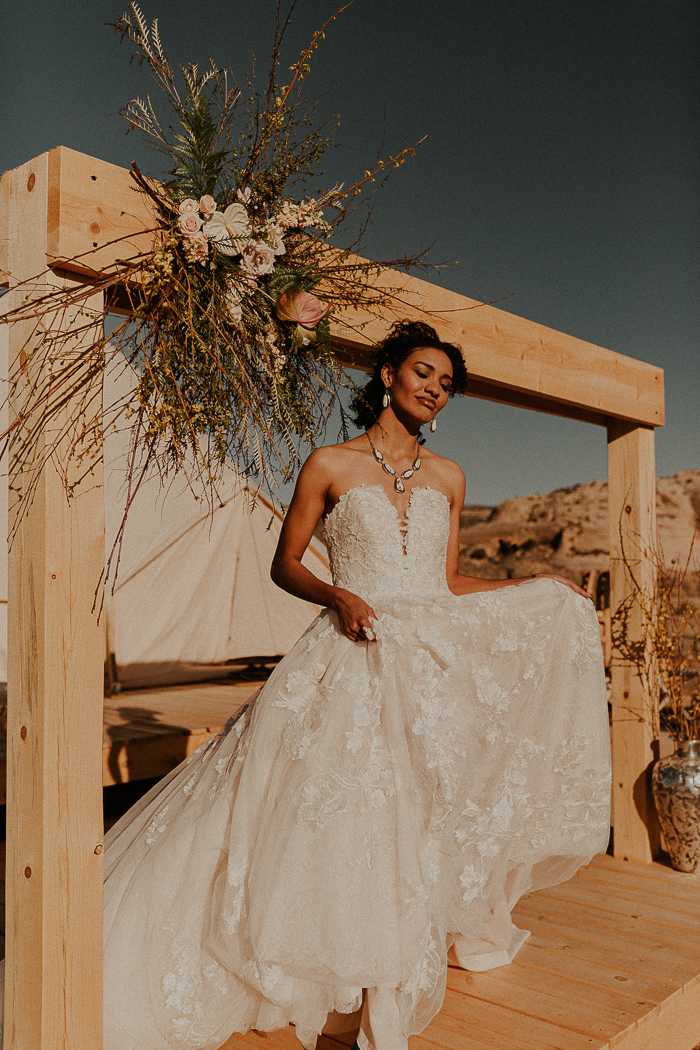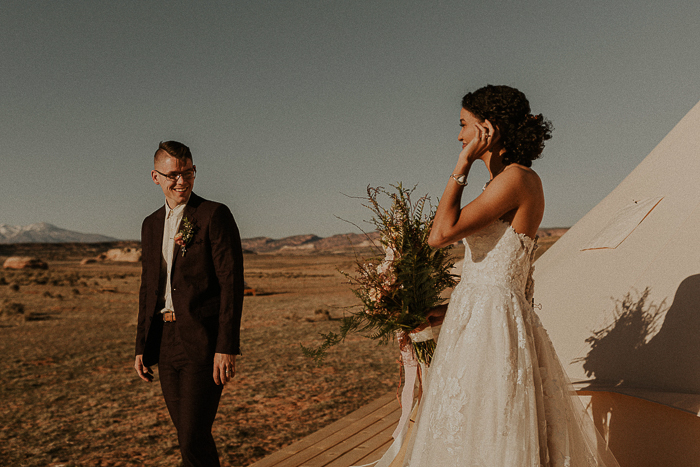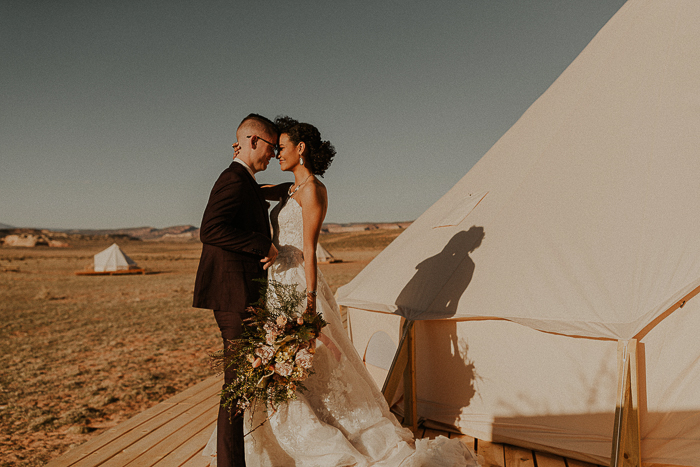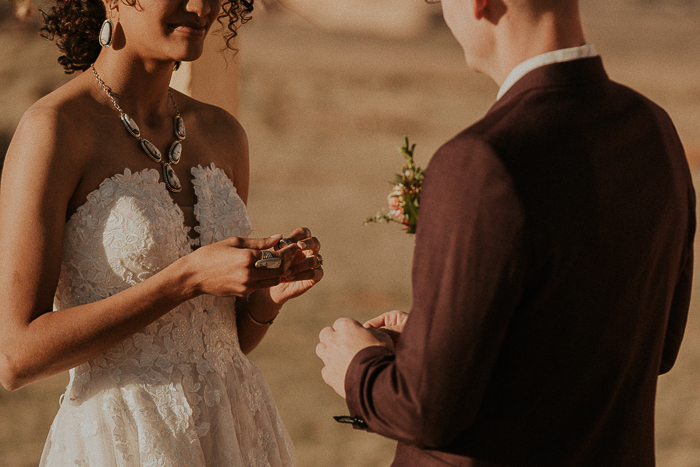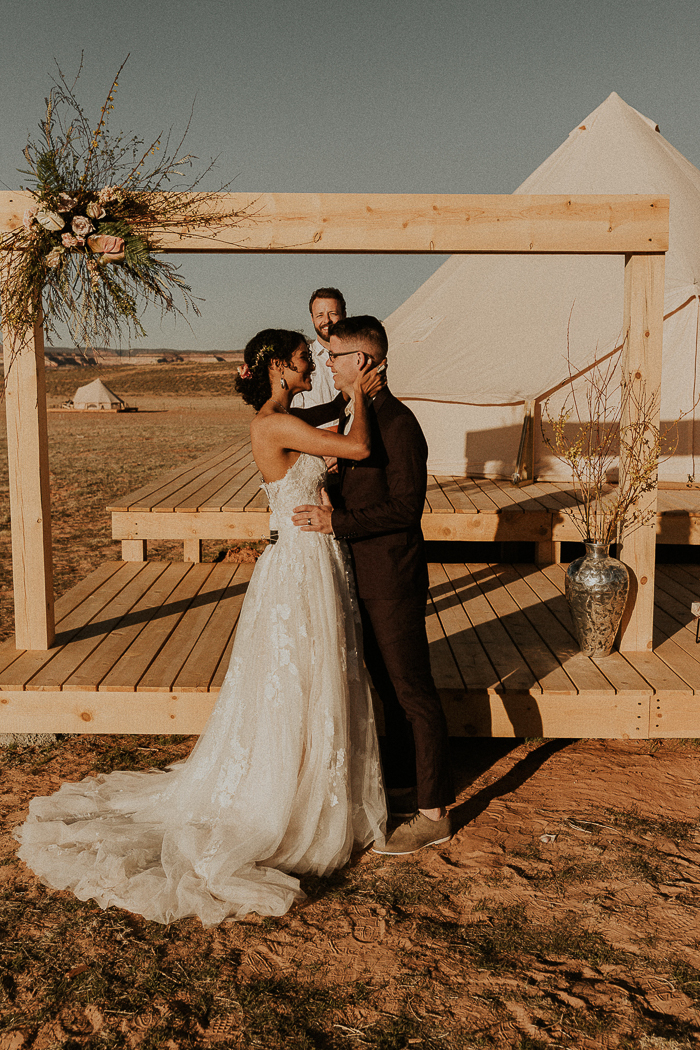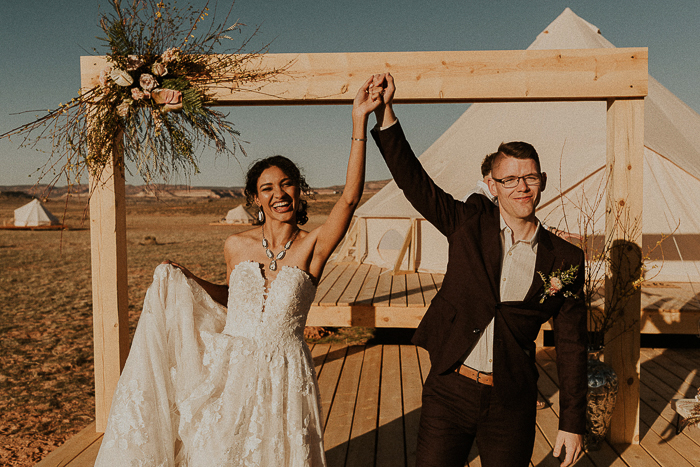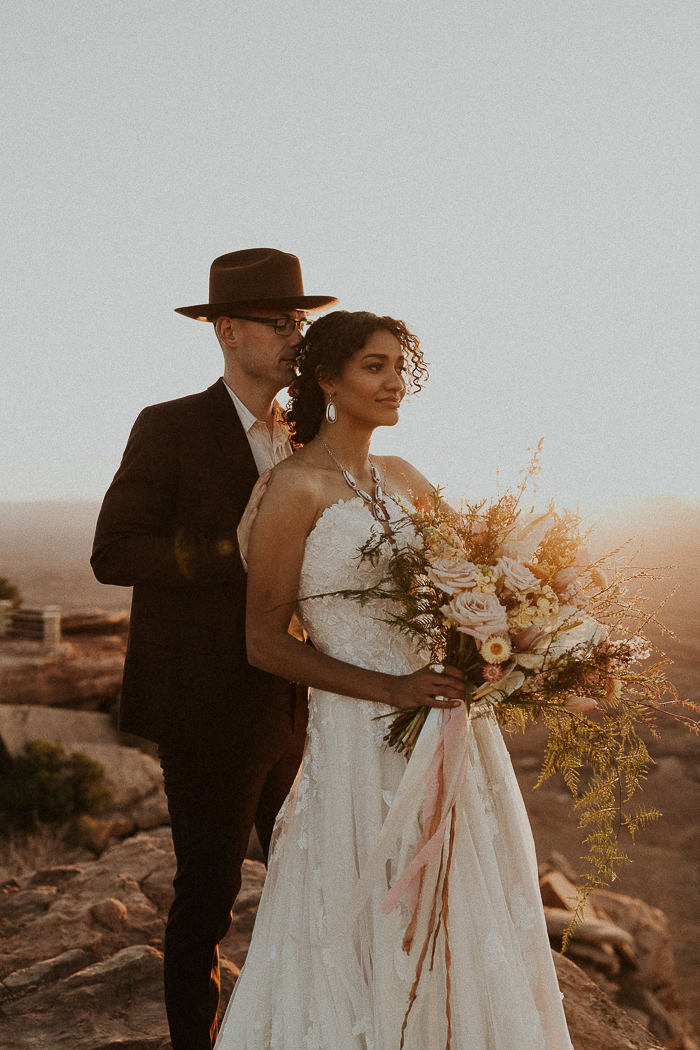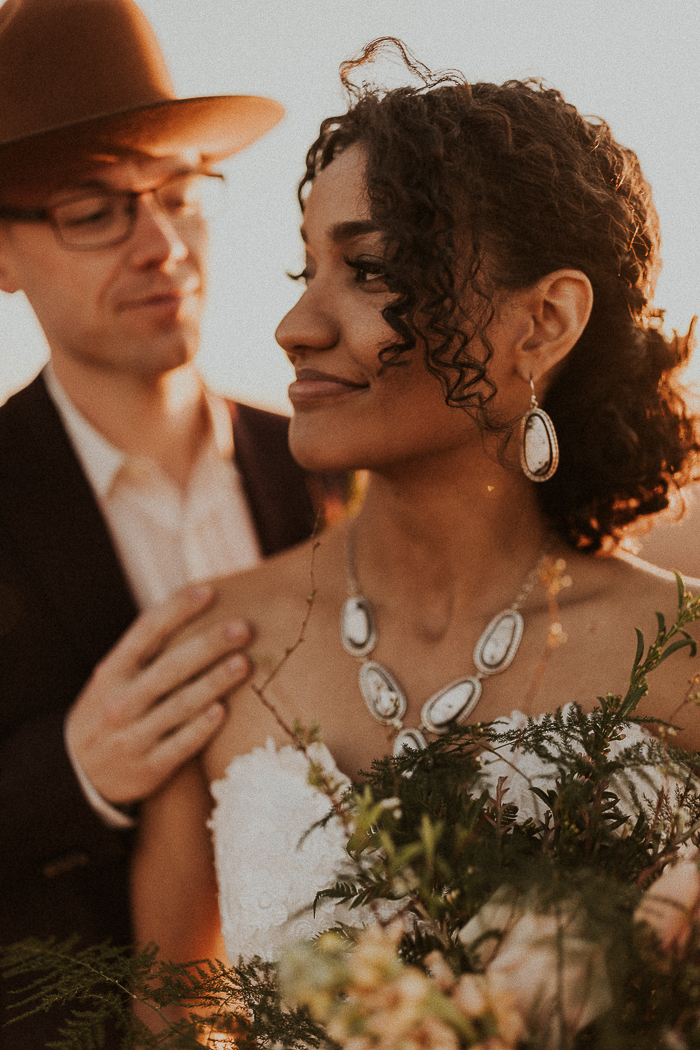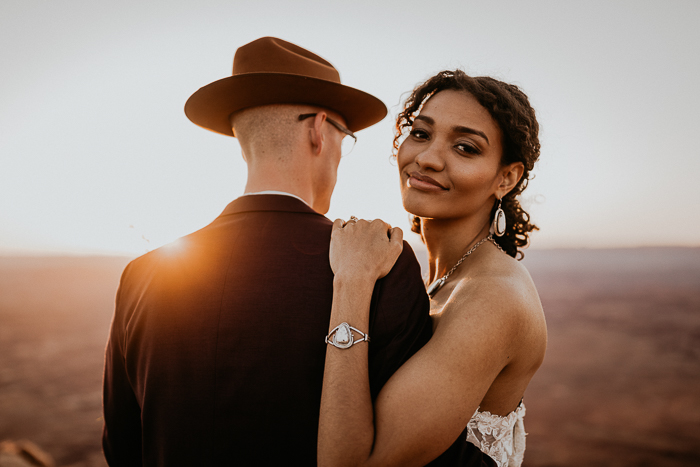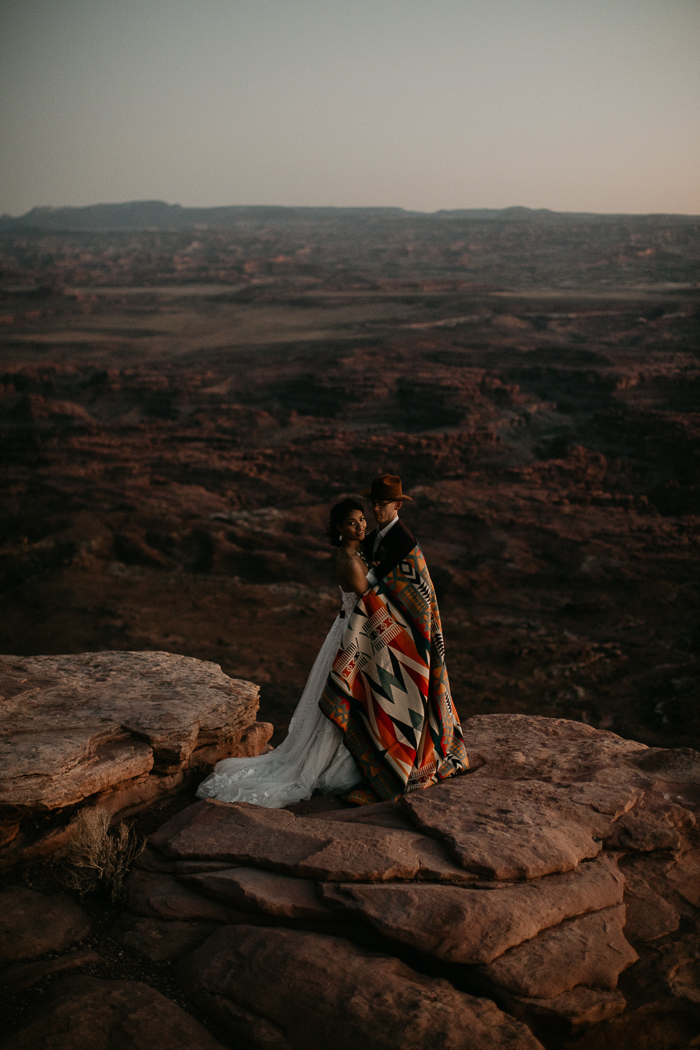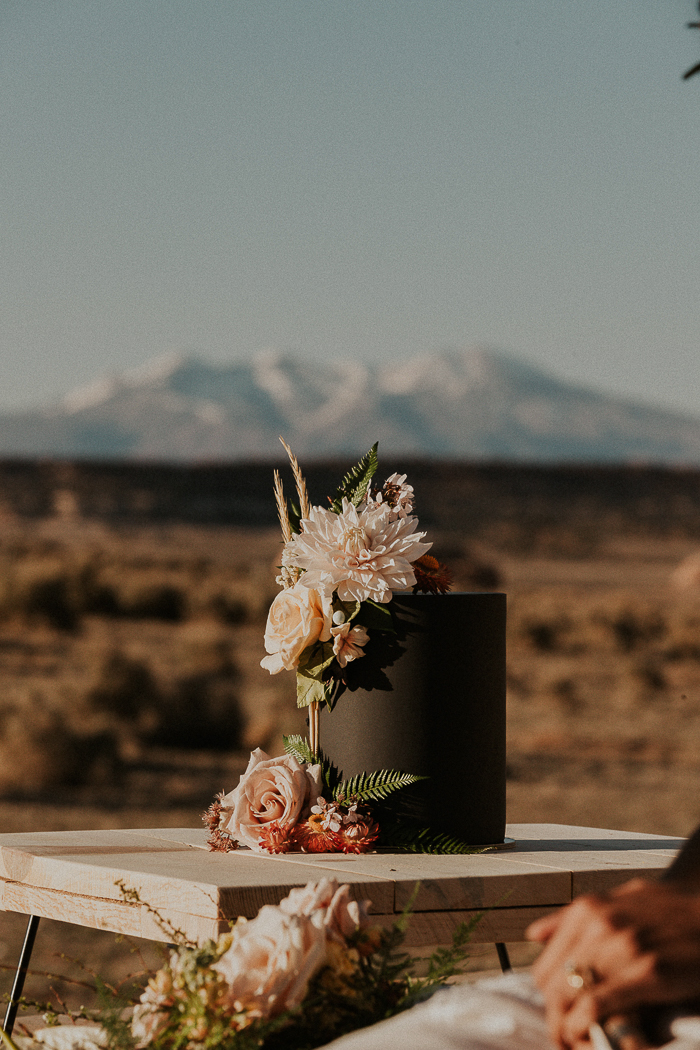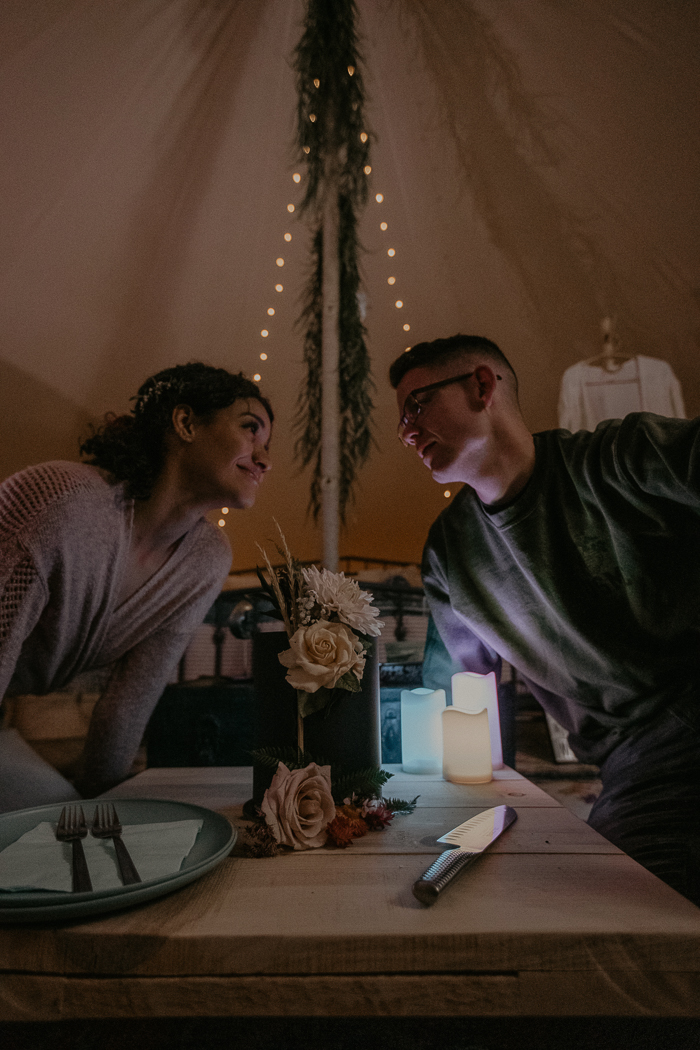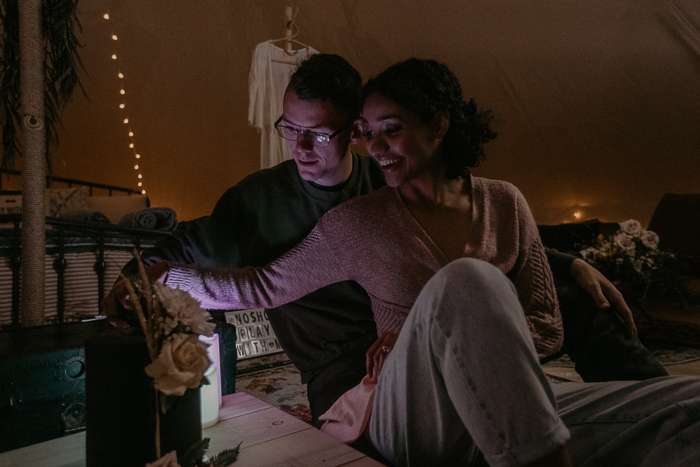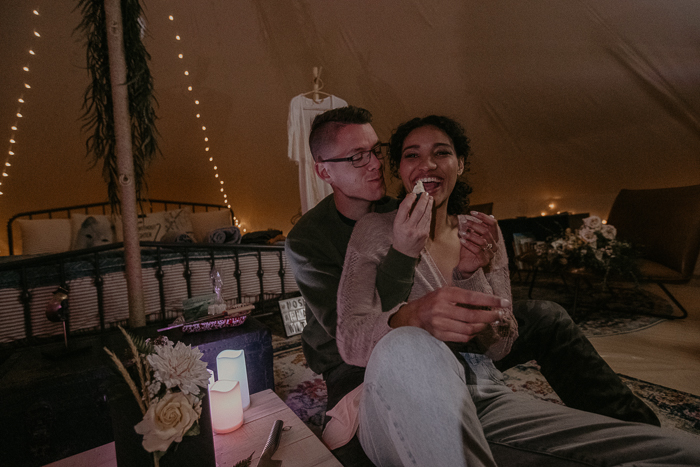 Congratulations to Jasmyn and Travis on their beautiful and epic Moab elopement. And a big thank you to Junebug member Shutterfreek for capturing and bringing this memorable adventure elopement to life. To see more of their incredible work, be sure to check out their profile in our directory of wedding photographers from around the globe!
Thinking of tying the knot surrounded by astounding natural beauty and stunning landscape as your backdrop? From snow-capped mountains and lush green valleys to hidden lakes and rocky beaches, check out our list of the prettiest national parks to find a fave!