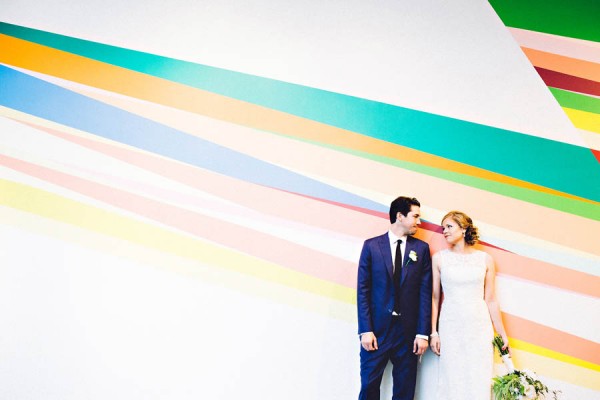 Wanting their wedding to capture the feeling of spring and new life, Cat and Brock said "I do" in the Besthoff Sculpture Garden at the New Orleans Museum of Art. The wedding flowers were all white with green foliage, and they complimented the natural beauty of the sculpture garden. Being in New Orleans, Cat and Brock decided to organize a second line, where they paraded in the street behind a brass band and danced to the music. After that, they and their guests moved into the museum to enjoy the reception, and the historic venue gave their big day a classy and timeless vibe.
The Couple:
Cat and Brock
The Wedding:
Besthoff Sculpture Garden, New Orleans, Louisiana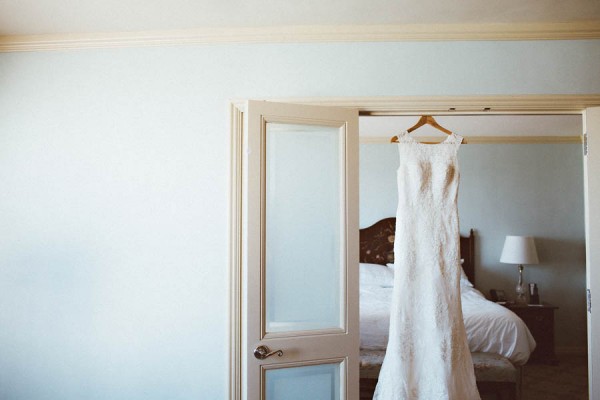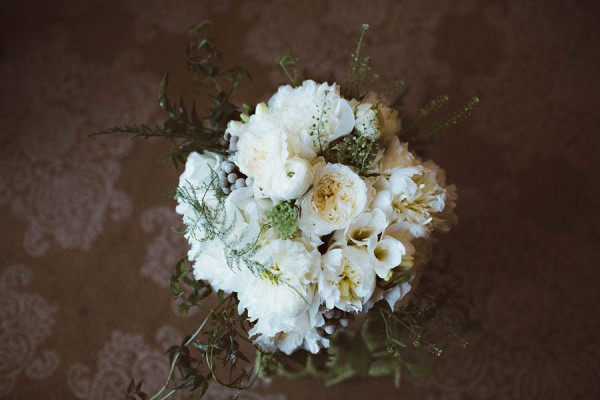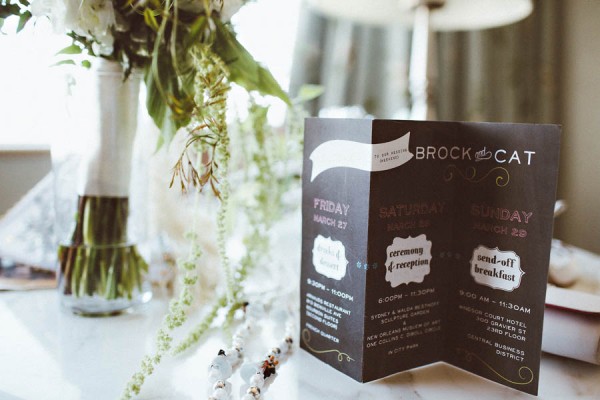 We made gift boxes for our out of town guests and left them at their hotels. We included a brochure-style timeline for the weekend, Virginia peanuts (an homage to Brock's upbringing – his father used to farm peanuts in Smithfield, VA), a tiny king cake (Mardi Gras tradition), Zapps potato chips (a local favorite), Mardi Gras beads, bottled water and Abita root beer (brewed in Louisiana), and Tabasco jelly beans!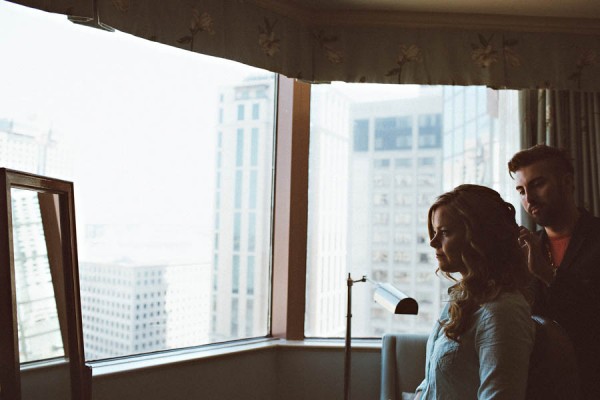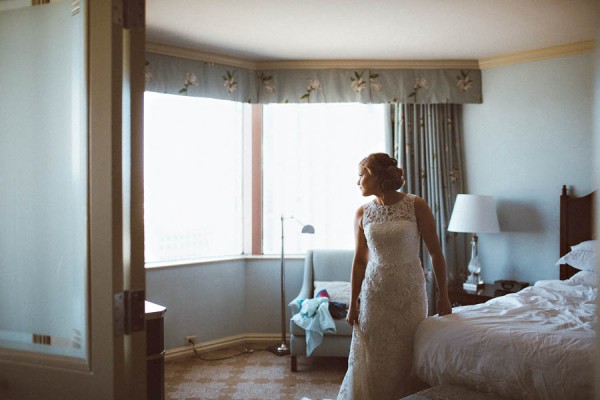 My friend and makeup artist, Sara Kuhl, flew from Los Angeles to do my makeup for our wedding day. This put me totally at ease, and we even did a trial run before the wedding so Sara could be sure of the style I was looking for.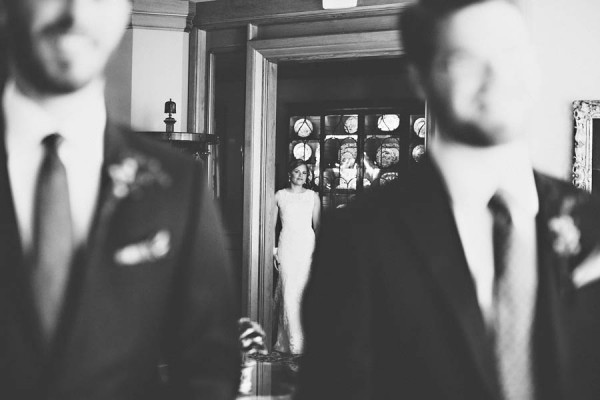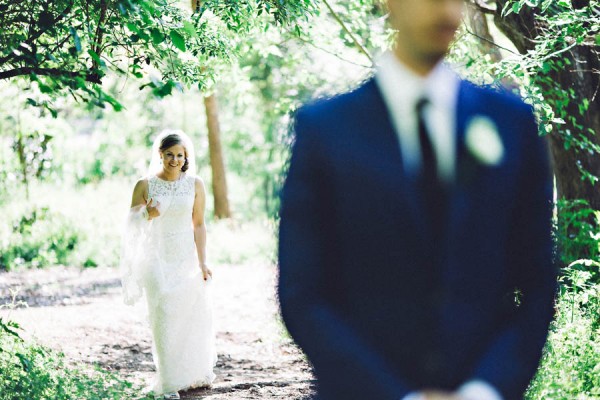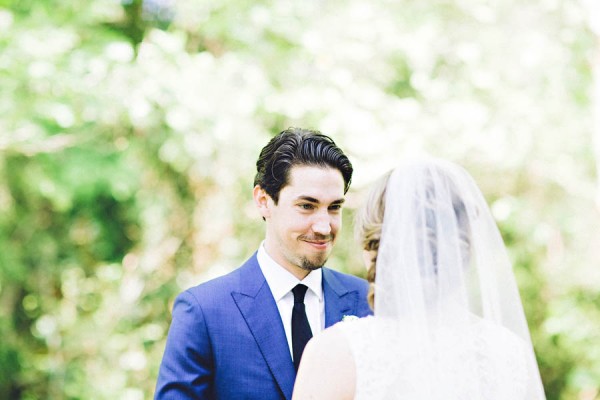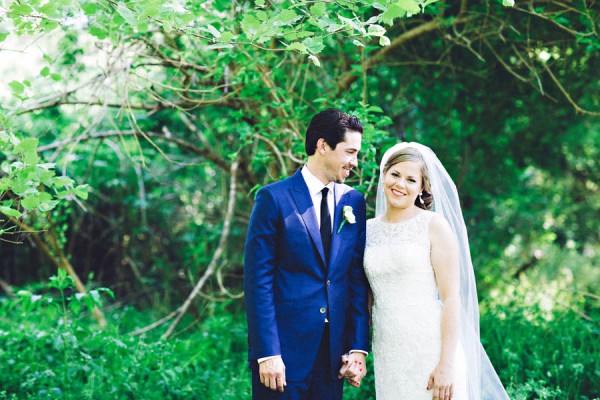 Photography is very important to us – it's the one takeaway you'll always have to treasure and share after the wedding. Our photographer Dorka was actually like a mini wedding planner for us. She worked with us to create a realistic timeline for our wedding day that helped cement our plans. Also, she staked out a private wooded area in City Park near our venue where we took some of our most memorable photos, just the three of us away from the crowd of guests.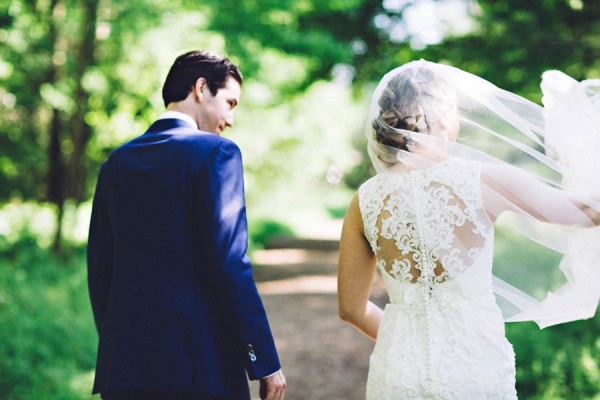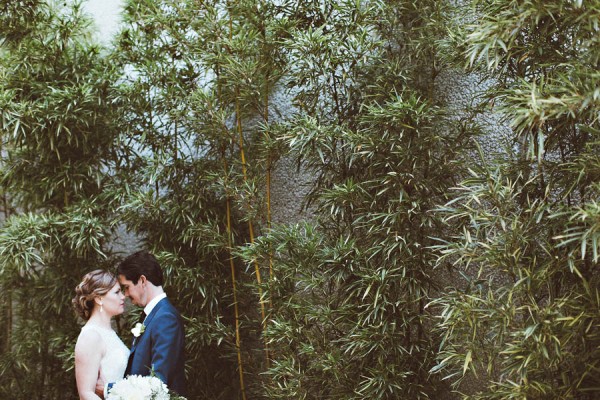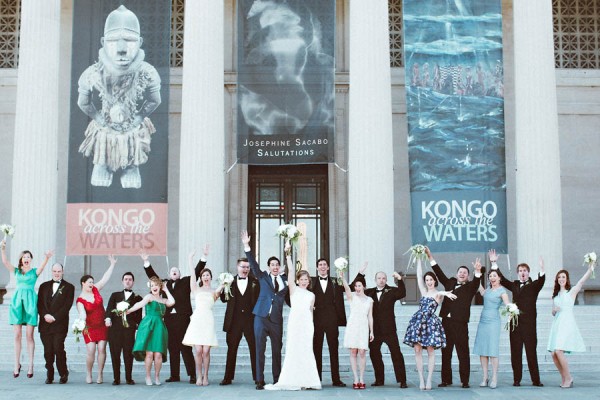 All of the bridesmaids wore a different color/style dress. We set out very basic guidelines, and the girls sent photos of their dresses as they shopped and emailed about their color choices. It was important to me that everyone could pick something that fit them well and made them feel gorgeous, and maybe they'd actually want to wear it again.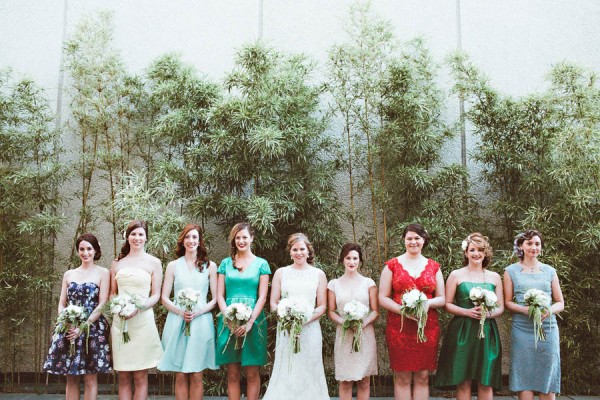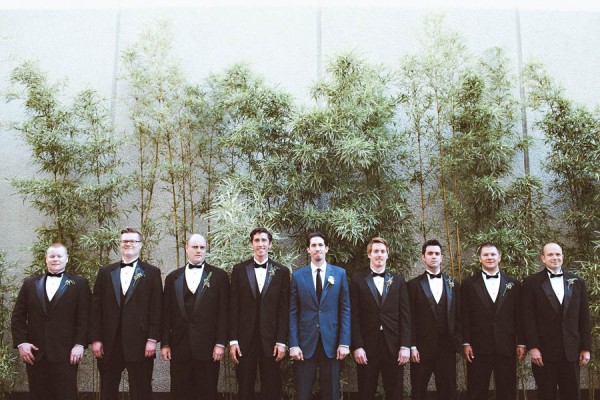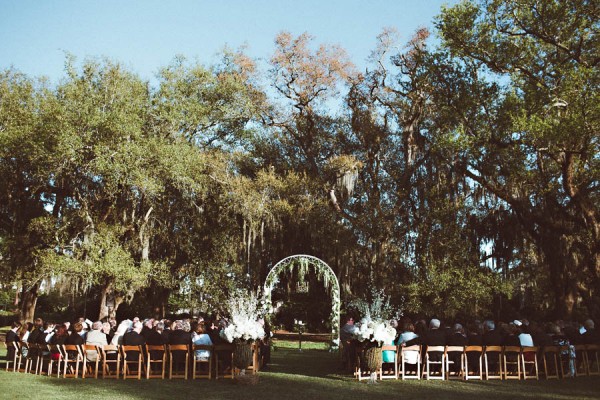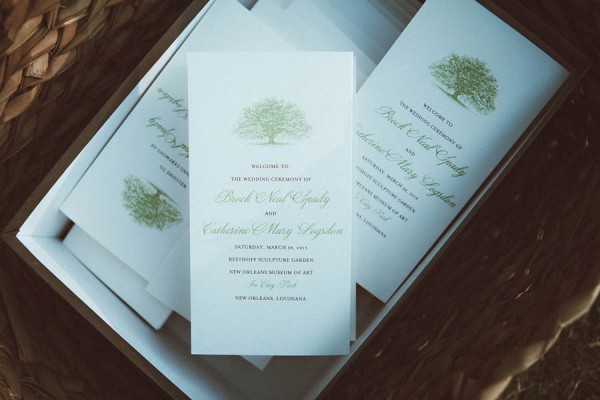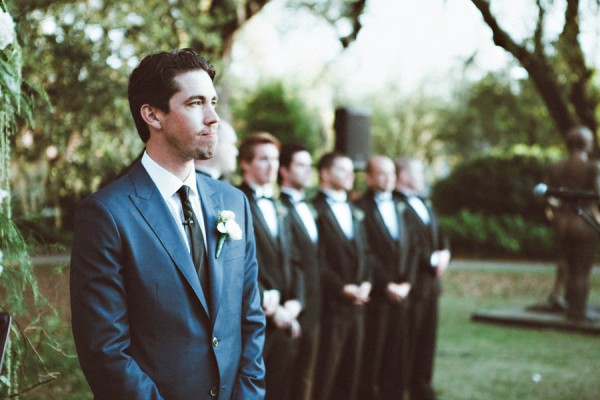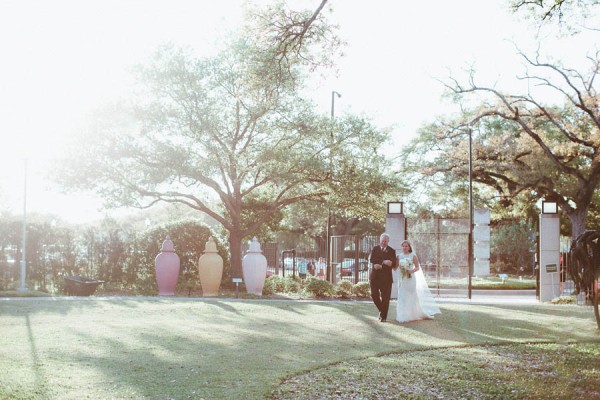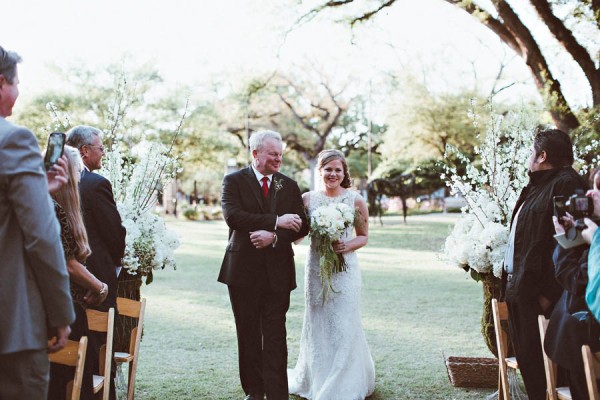 My dad helped arrange a unique wedding gift: our favorite band – HoneyHoney of Los Angeles came to play our wedding ceremony. They are an awesome folk-rock duo who usually tour and don't normally play weddings, so it was a very special treat.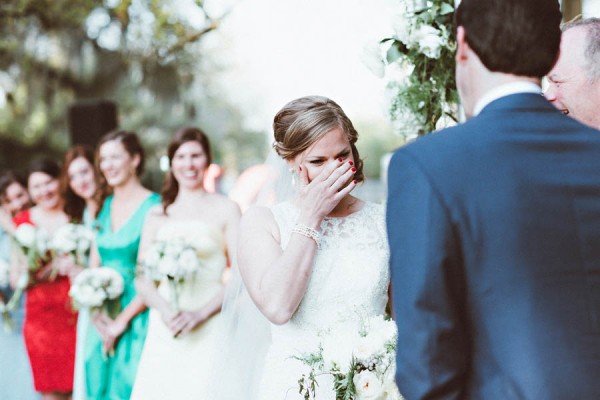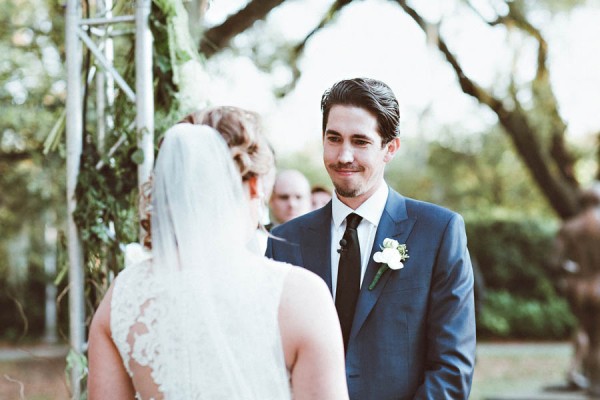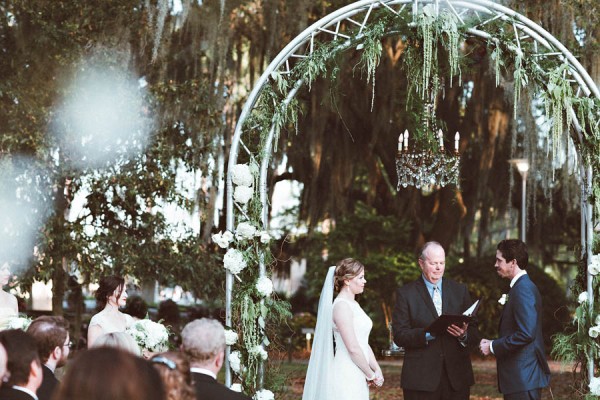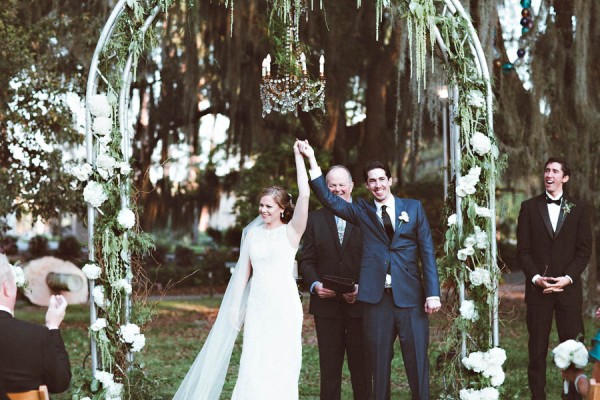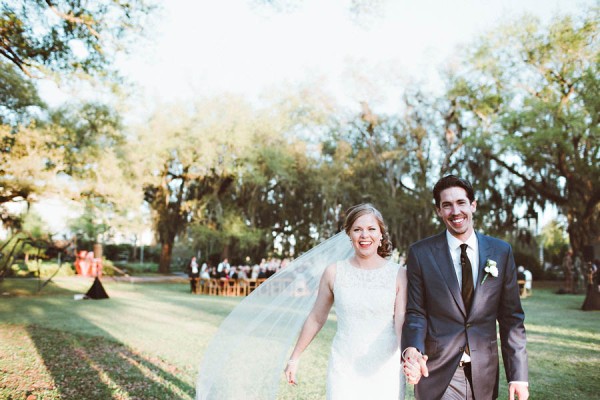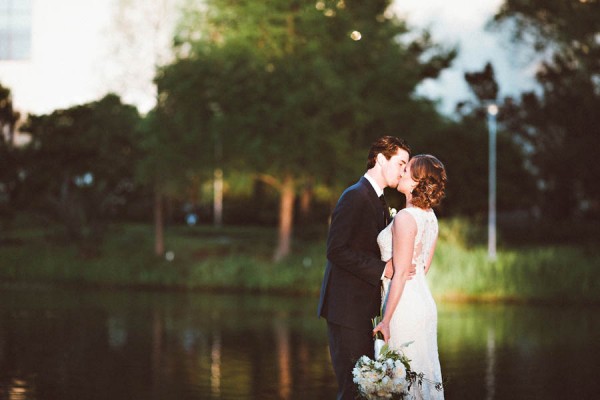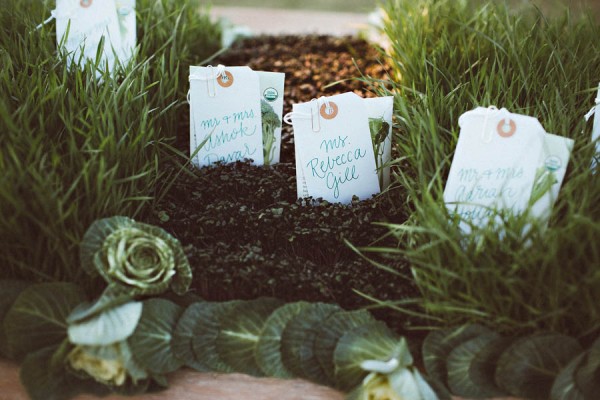 Cat works as a chef in Los Angeles, so we had our florist put together themed arrangements for each table based on a food/vegetable. We had a cauliflower table, an artichoke table, a Rosemary table, and so on. They looked beautiful and were totally personal to us. The guests had a lot of fun with it and took home seed packets of their vegetable as favors.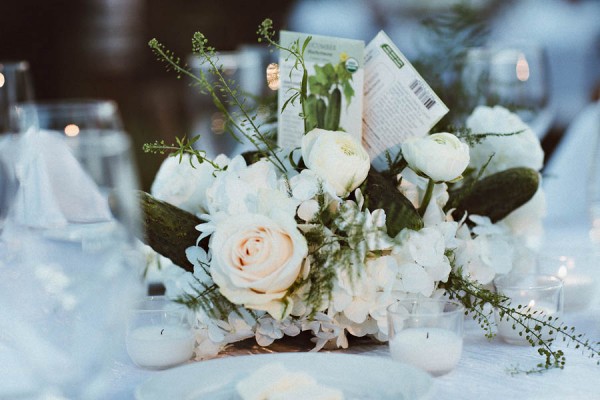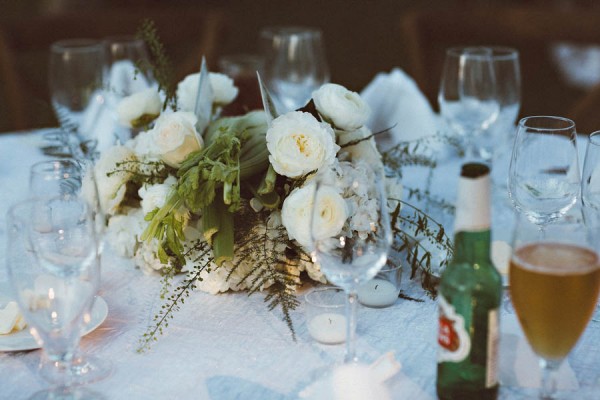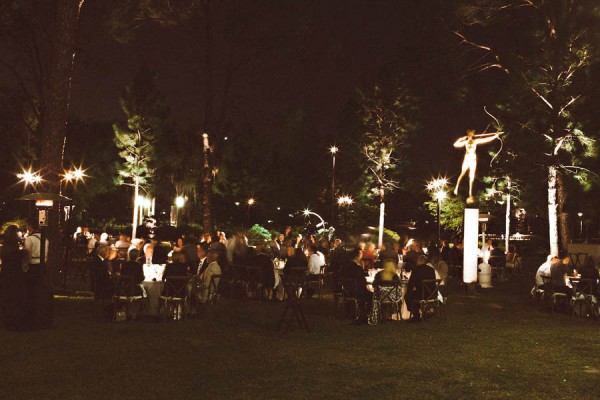 Location was very important to us. We chose New Orleans as our wedding location. Cat used to live there, and it was the best place to host a party with family members who live all across the states. We wanted out of town guests to have a vacation as well as visit for our wedding, and New Orleans was perfect.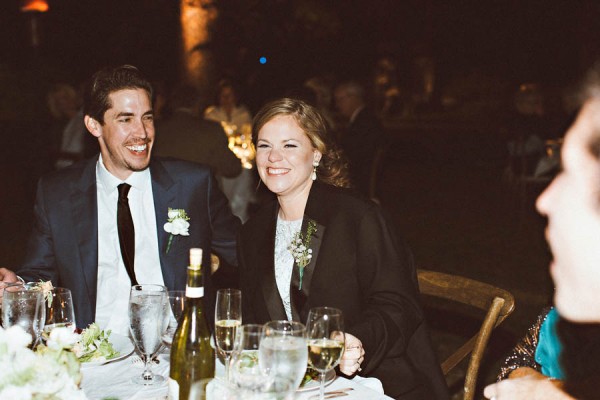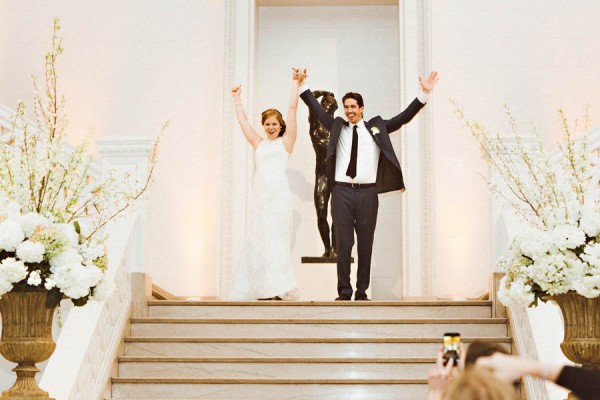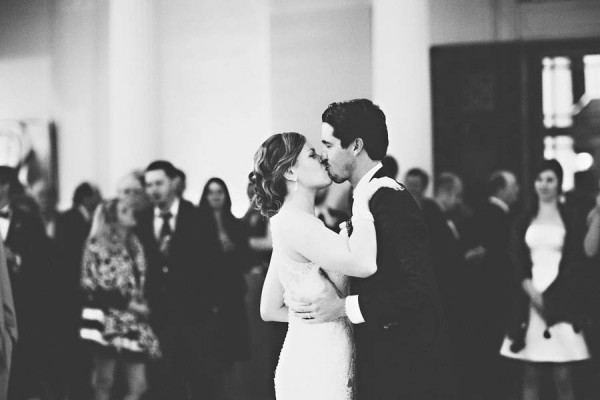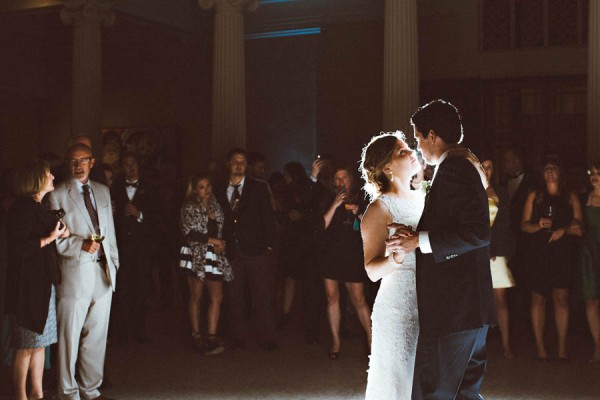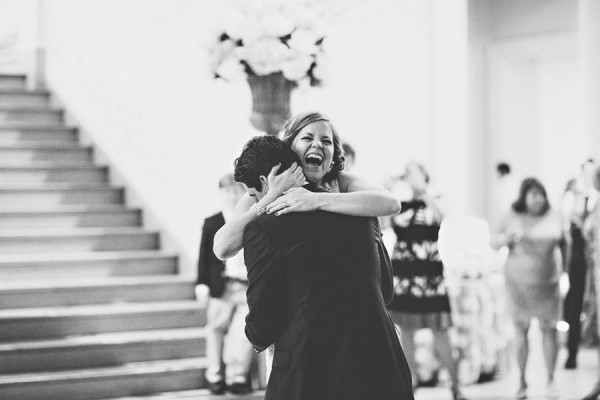 Hiring a local wedding planner (Kenny LaCour of Grand Events) was the most essential thing we did to help make our wedding a success. His relationship with local venues, rental companies, DJs, transportation and so much more was absolutely invaluable when working out our wedding plans.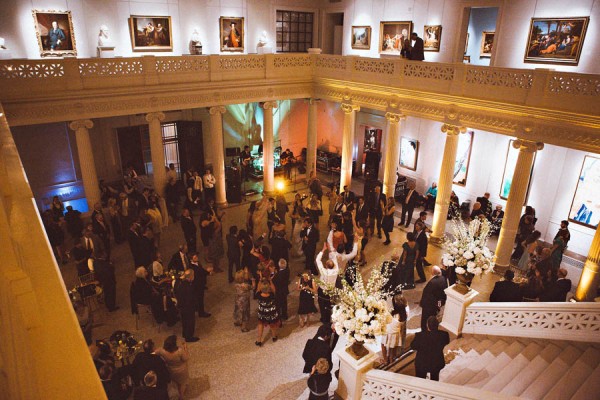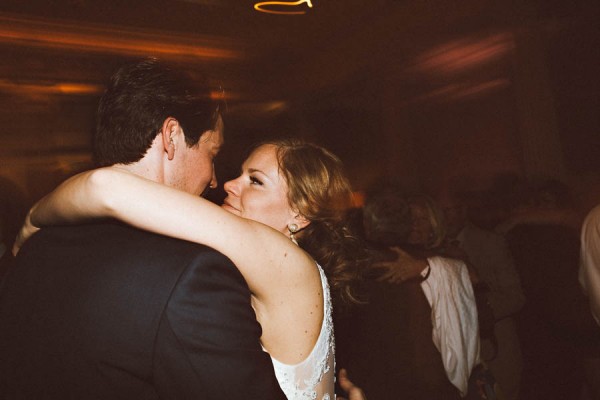 We planned a second line (a local New Orleans tradition of parading behind a brass band and dancing to music in the street). Everyone said this was one of there favorite memories of our wedding. One of my bridesmaids hand-decorated umbrellas for us to carry during the second line parade. I remember our photographer Dorka running with us in the streets to capture everything, both of us laughing and shouting over the music. We had so much fun!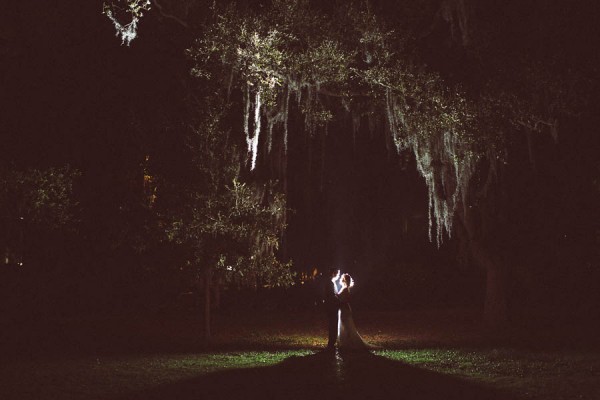 This wedding is so adorable! Thanks to Dorka Photography for sharing Cat and Brock's wedding with Junebug. For similar wedding inspiration, check out this gorgeous Spanish wedding at Finca La Cuadra.