Kara and Bryan's wedding at historic Harkness Mansion in Connecticut, was filled with family, friends, elegant peacock inspired decor, and a bright purple and teal color palette. Enjoy this glimpse of their wedding day, captured by top New England wedding photographers JAG Studios!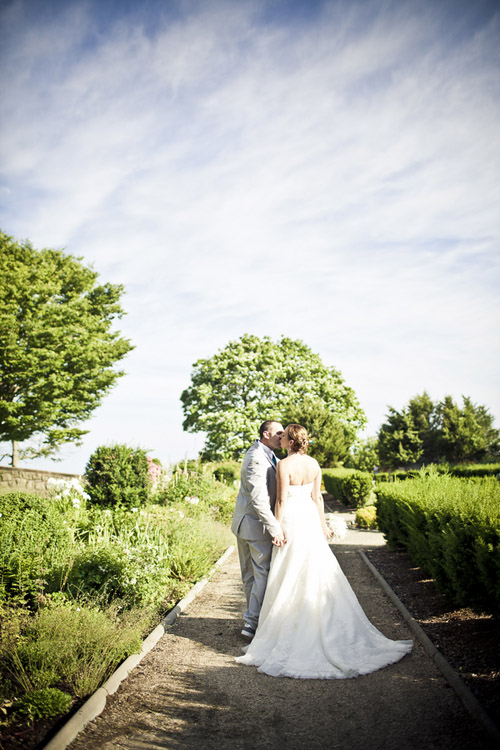 The Couple: Kara and Bryan
The Wedding: 7.2.11 – Harkness State Park – Waterford, CT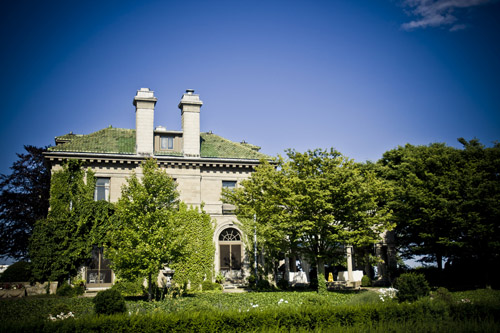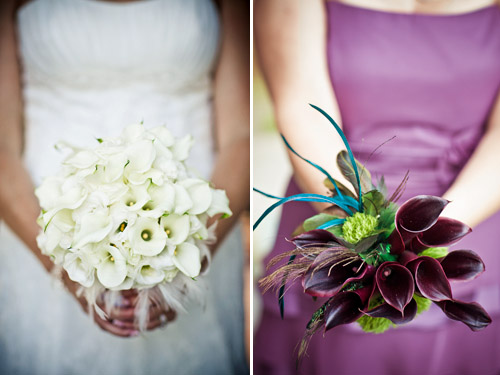 What were the top priorities for you in planning your wedding? We wanted our wedding to have romantic, vintage style. Everything from my wedding dress, bridesmaids' dresses, the guys' suits, accessories, flowers, old low-rider Chevy truck, to the historic venue, revolved around a romantic, vintage theme. We also wanted a non-traditional and personal ceremony that would blend a bit of our culture, beliefs and spirituality. This is a group of people who like to get down! It was important for us to blend together a variety of music genres for all people celebrating with us. We also wanted to have a wide variety of delicious foods served at stations since we prefer to eat a bit of everything and were not interested in having a long sit-down dinner.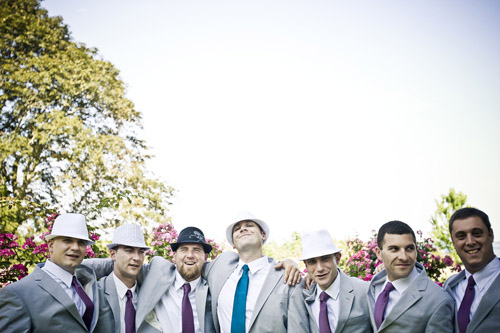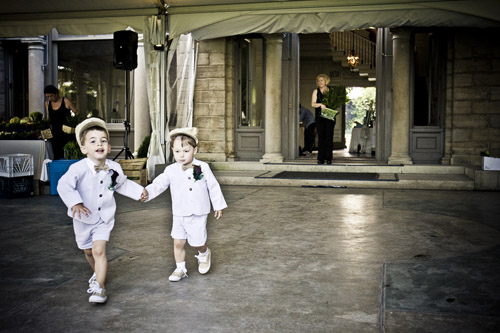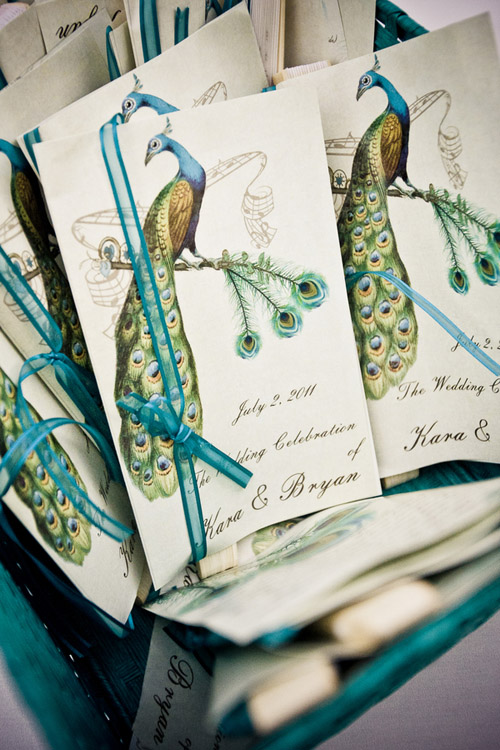 What wedding traditions or cultural traditions did you incorporated into your wedding and what did they mean to you? We carefully selected music that was deeply meaningful to us and our guests. We had our wedding party of Phish fans walk in to the beautifully orchestrated Phish classic I am Hydrogen. My father and I danced to Eddie Vedder's cover of Forever Young; my favorite musician, singing words written by my father's favorite musician. We also included both Apache and Irish blessings in our ceremony to honor our cultures and spirituality.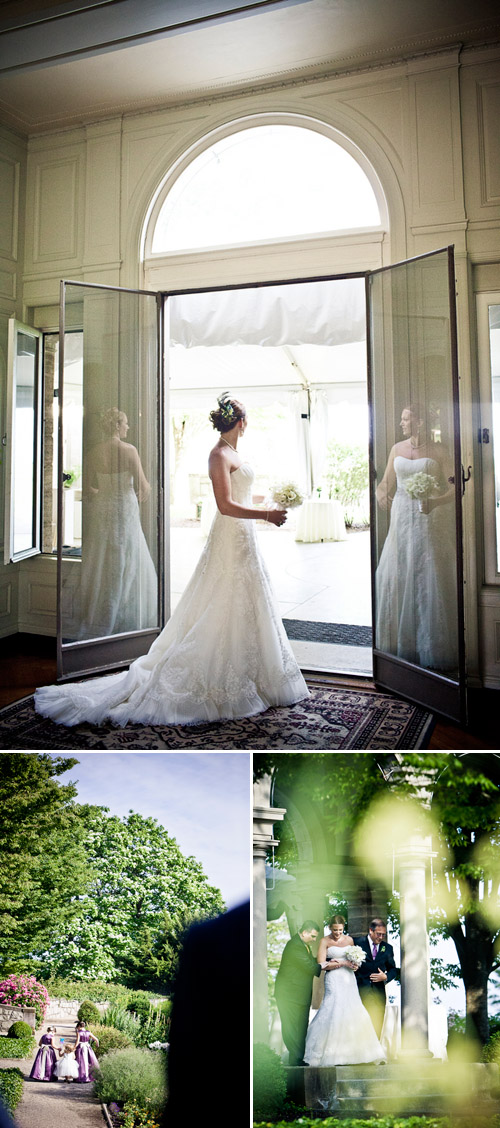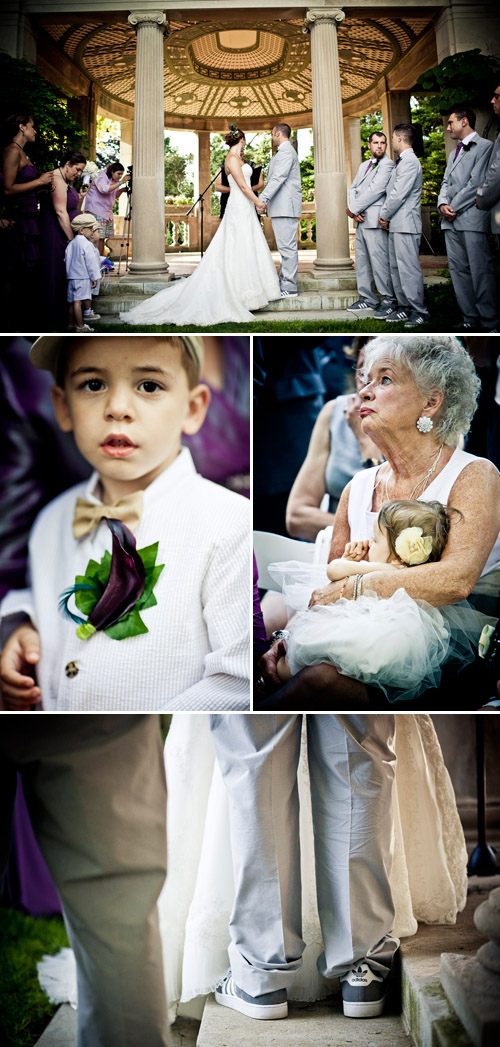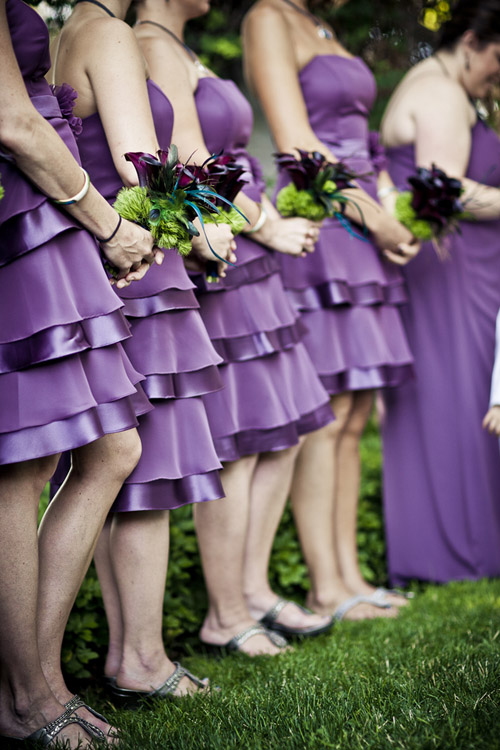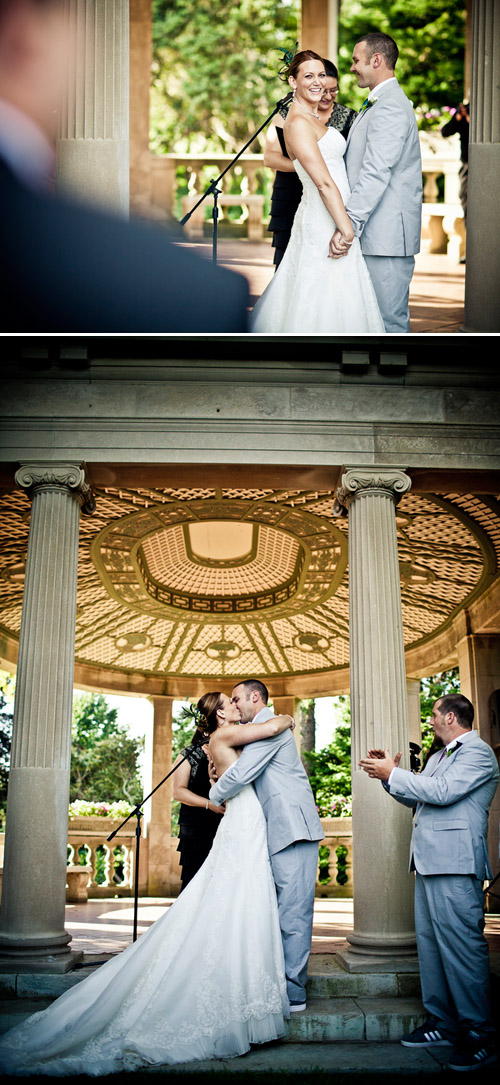 Were there any places where you broke the rules in your wedding planning? We spent a lot of time hand making stylish bunches of long sparklers that matched our colors and peacock theme with the cute little saying Let Your Love Light Shine. After requesting that our friends and family join us by the ocean, under the moonlight, for a group photo with the sparklers, we learned that the sparklers were not allowed at a historical landmark and state park…I really WANTED to break the rules but didnt!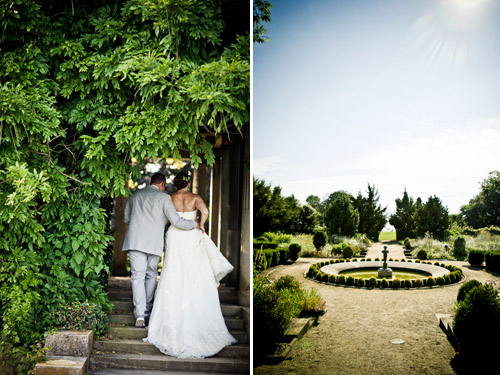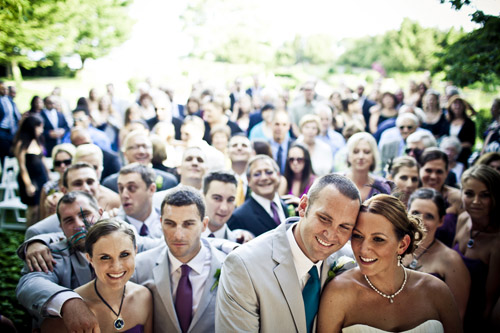 What was your biggest wedding planning success? Everything came together in a lovely, elegant way! We are so grateful that we were surrounded by our friends and family, and were lucky enough to have my fun loving step-sister Krista marry us. Our down to earth friends, Jacklyn, Chris and Jeremy from JAG Studios, photographed our celebration of love and captured the day's beauty in a timeless fashion through their amazing photos.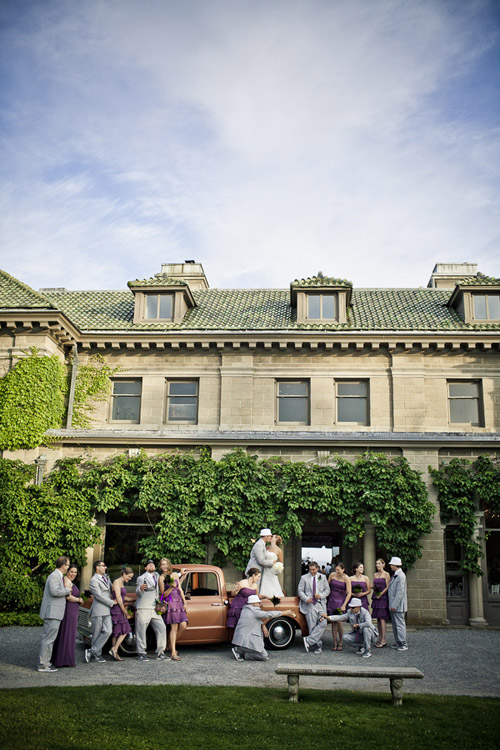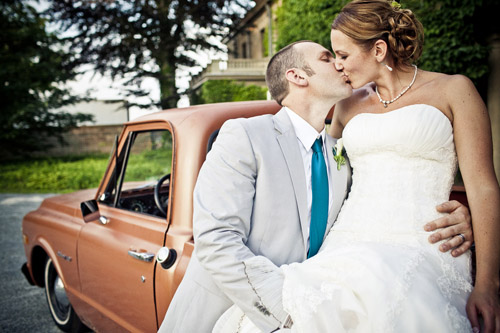 What was the most important thing that you learned through the wedding planning process and what would you tell other brides-to-be? Dont drive yourself crazy, but do pay attention to details. It is the small things in life that matter the most, and all of those small details on your wedding day are really what will make your day intimate, unique and true.


The Wedding Team:
The Photographer: JAG Studios
Ceremony Venue: Pergola and Gardens at Harkness Park
Reception Venue: Mansion at Harkness Park
Videographer/Film Maker: Rebecca Dornman
Catering: Culinary Concerts
Florist: Datura
Wedding Dress: Pattis Bridal
Bridal Accessories: Shoes – Frye, Ring – Libero Jewelers, Necklace – April Rose, Headpiece – Datura
Bridesmaids' Apparel and Accessories: Dresses – Dessy, Accessories – Crowning Glory Shop
Groom and Groomsmen Apparel and Accessories: Suits – Kenneth Cole, Ties – Dessy, Shoes – Adidas, Hats – Datura
Hair and Make-up: Hair – Cory and Megan Moon, Make-up – Marisa Corvo
DJ: A Starry Night
Rings: Libero Jewelers
Thank you so much for sharing your beautiful wedding with us Kara and Bryan!
We recently featured another incredible wedding from JAG Studios – Kristin and Ilina's gorgeous Massachusetts garden wedding, complete with historic stone buildings and Indian wedding attire – on our Photobug blog. Check it out for more wedding inspiration from these talented photographers!