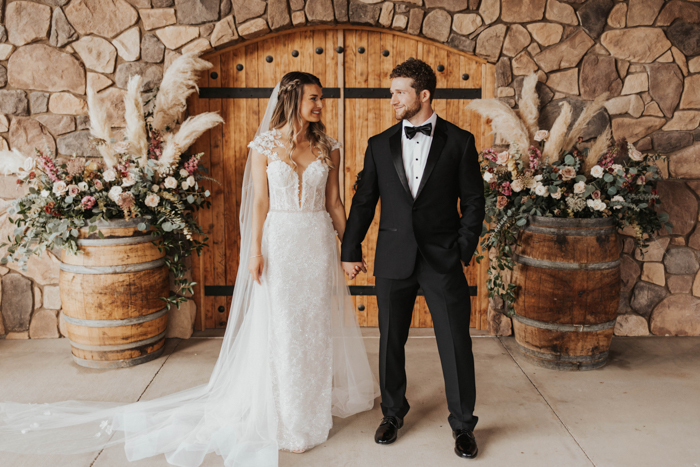 When you can't decide on a venue, sometimes it's best to go with a place that you're sure to be comfortable in—like your own backyard. Thankfully for Aubrey and Dimitri, their backyard is their family's private estate in the mountains of Escondido, California. The gorgeous natural colors of the ranch mixed with some beautiful pops of pink made this couple's I do's picturesque, to say the least.
Almost every inch of this wedding was a "do it yourself" project—making it the ultimate DIY wedding. From a handcrafted arch to the bar inside the barn, this couple created an elegant, rustic, chic wedding with their two hands—and some help from their families too.
Keep scrolling to see some seriously gorgeous photos captured by Tayler Ashley Photography that include a donut bar, a beautiful red barn reception, and a star-embellished reception gown.
The Couple:
Aubrey and Dimitri
The Wedding:
Escondido, CA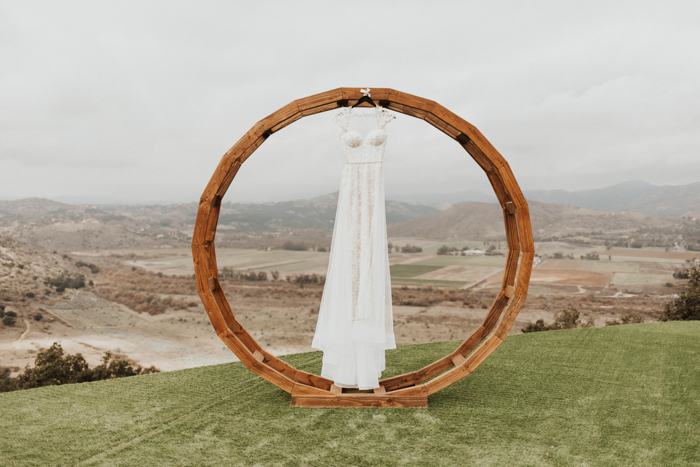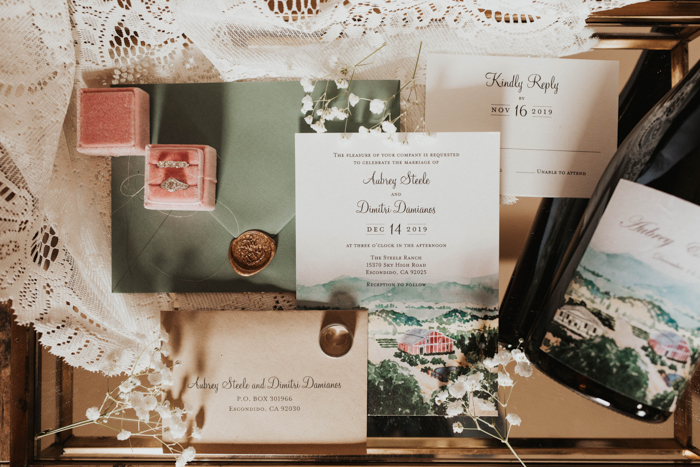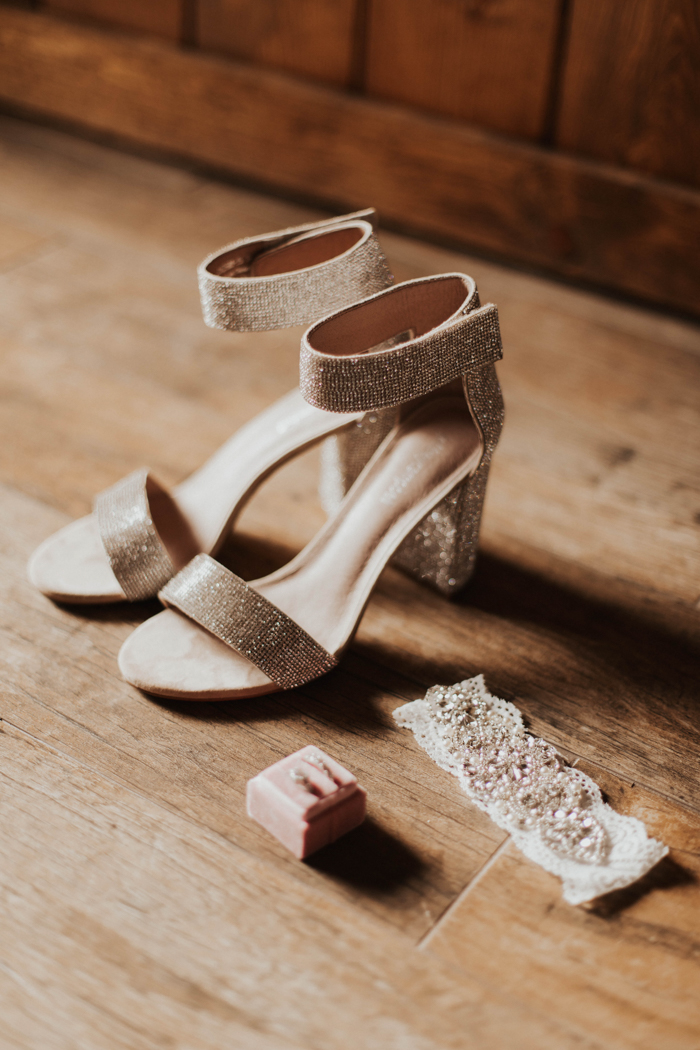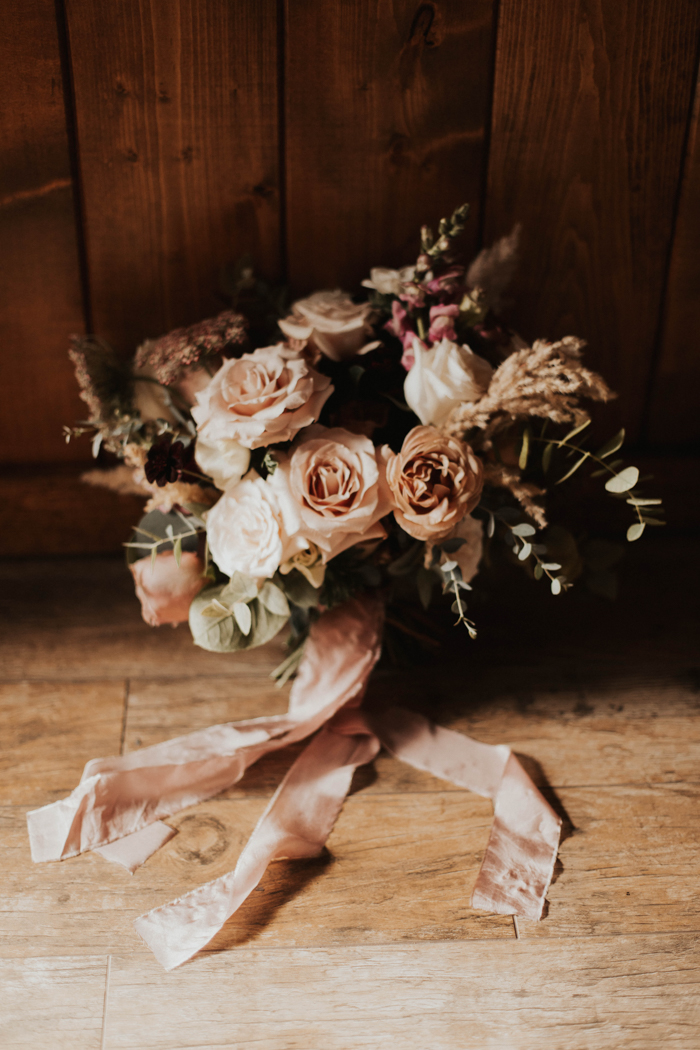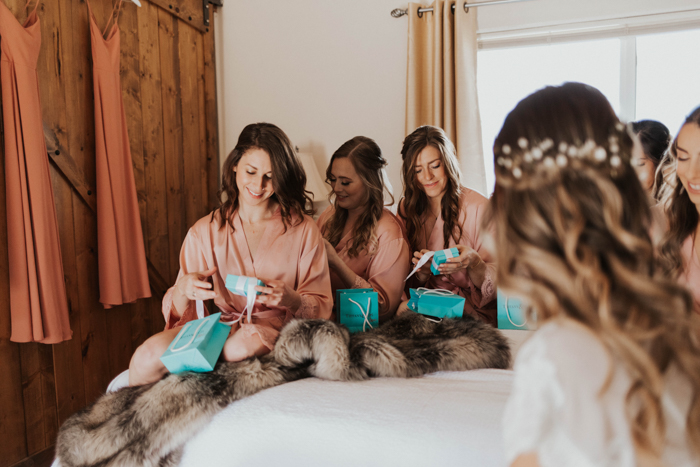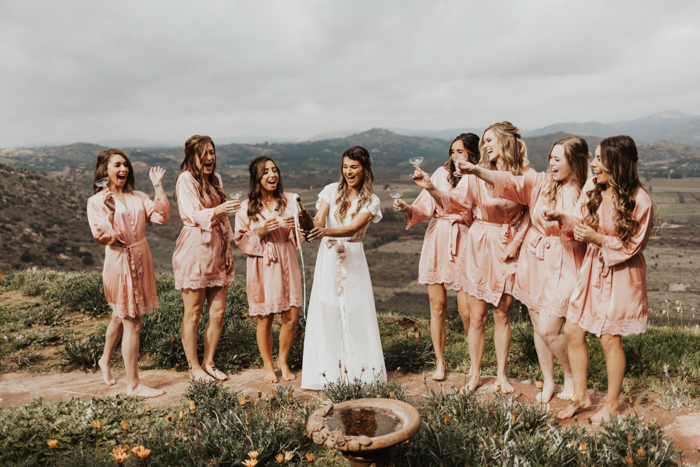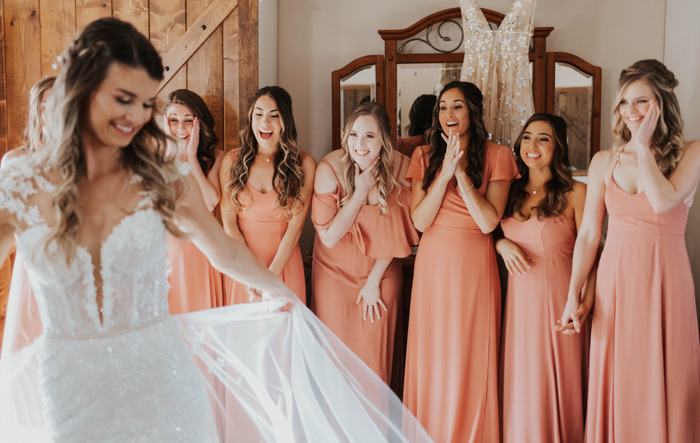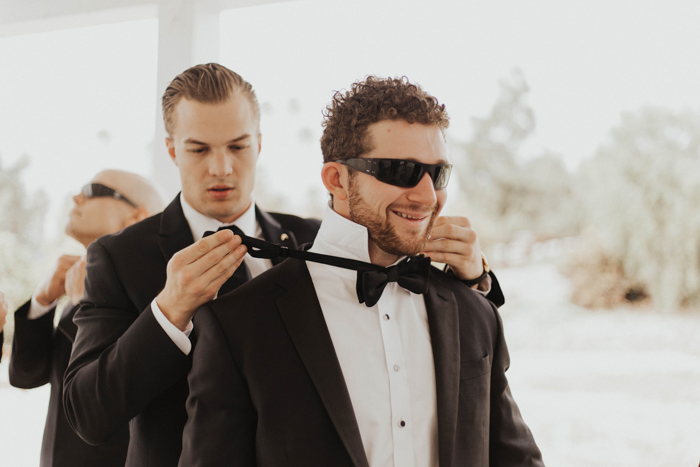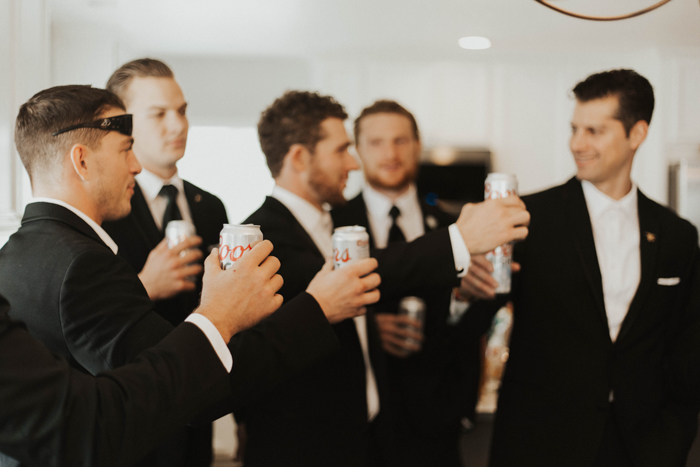 A Backyard DIY Wedding
The entire wedding was pretty much DIY since a wedding had never been hosted there before. My dad built the circular arch used for our ceremony. We painted things, we grew flowers, and we added power for lighting in some areas. We also built the deck over the pool to have the ceremony on top of it and then we built the bar inside the barn. We pretty much did everything ourselves.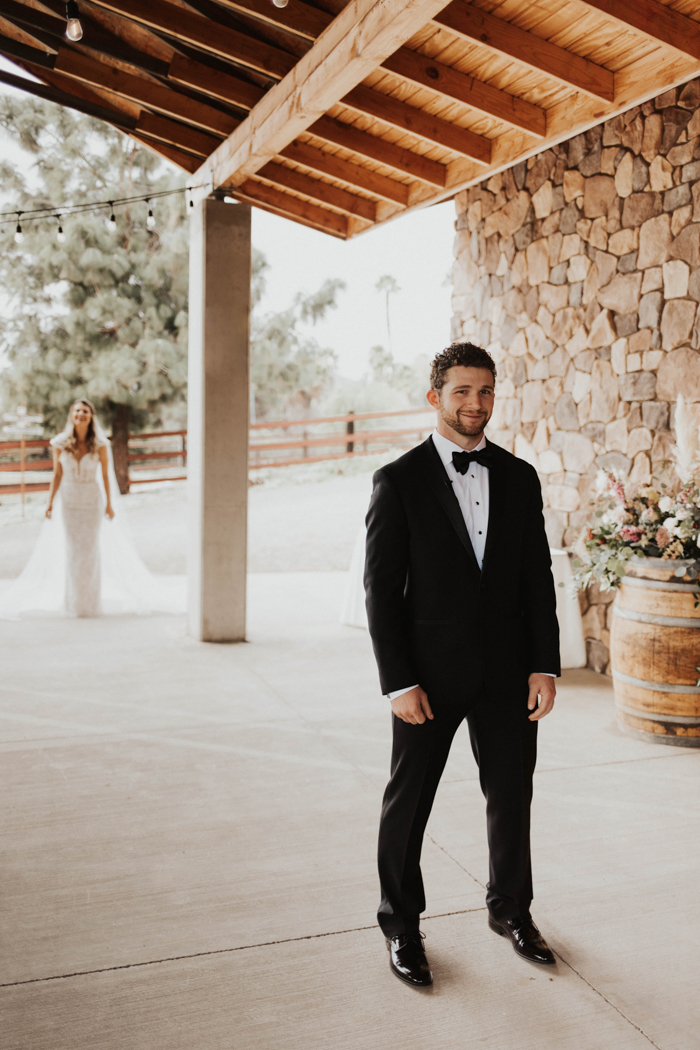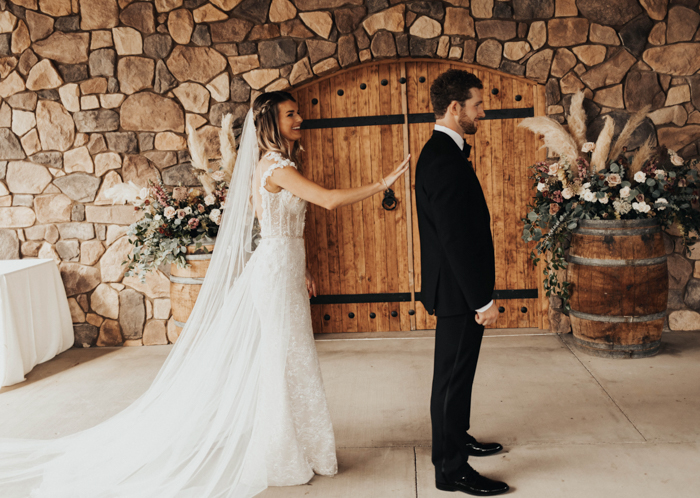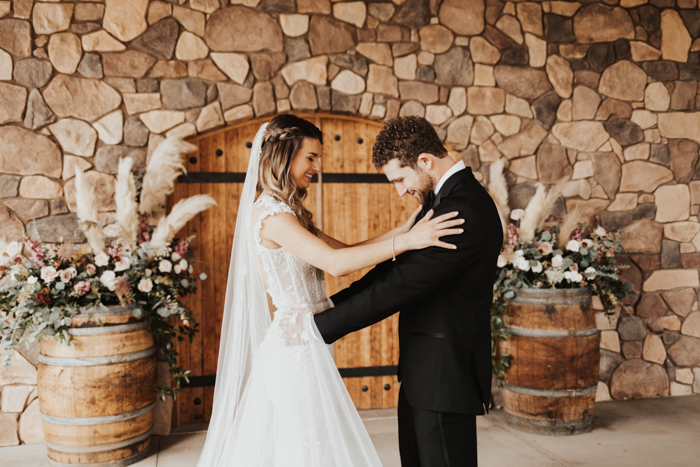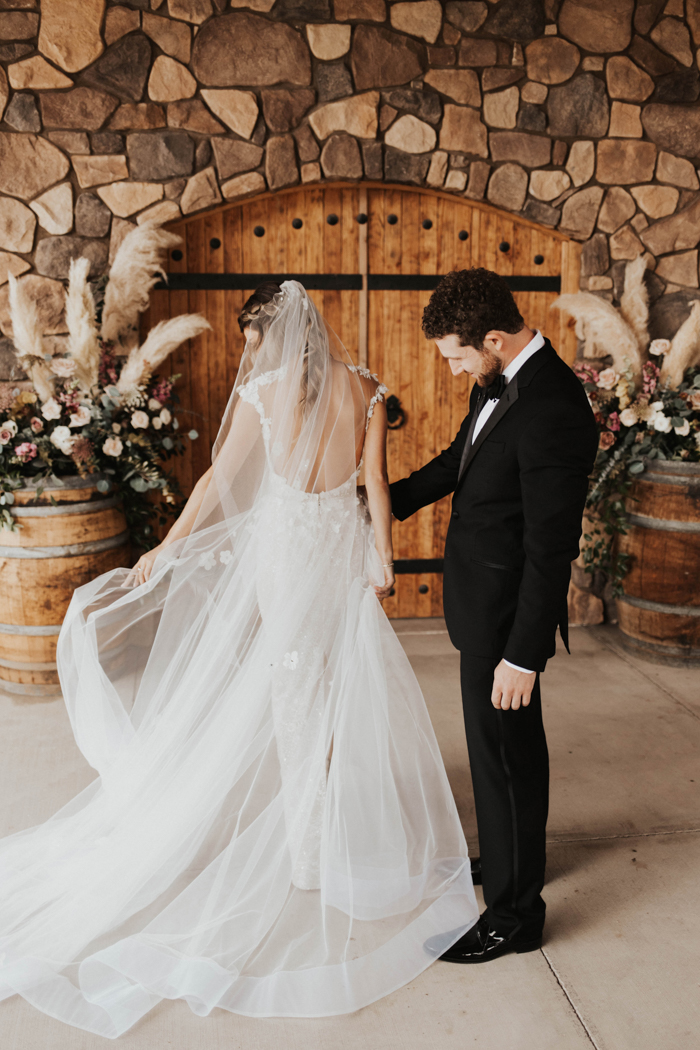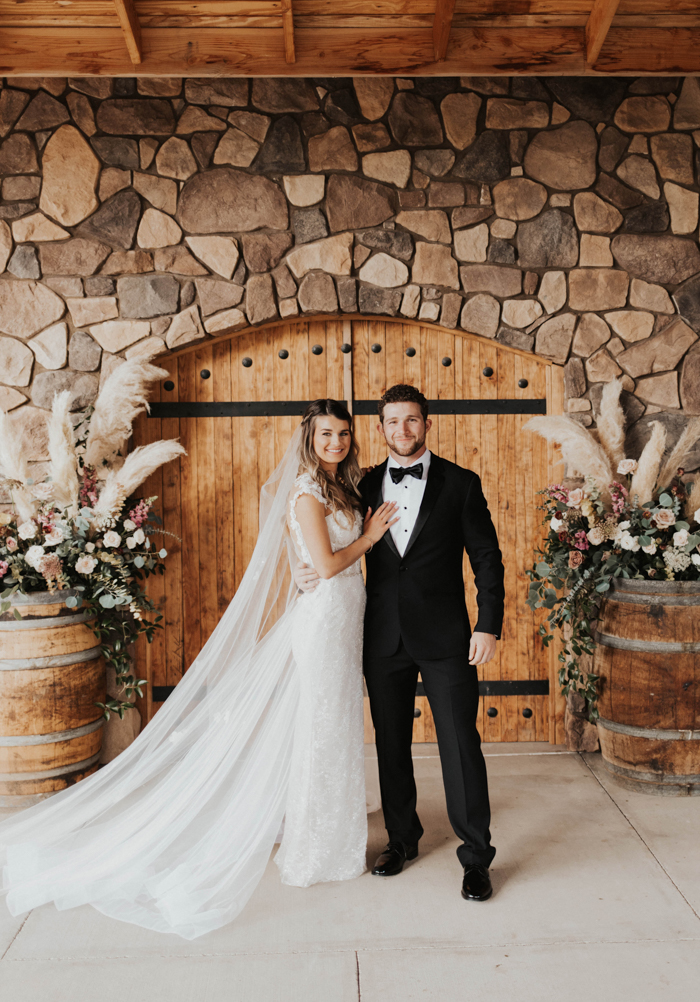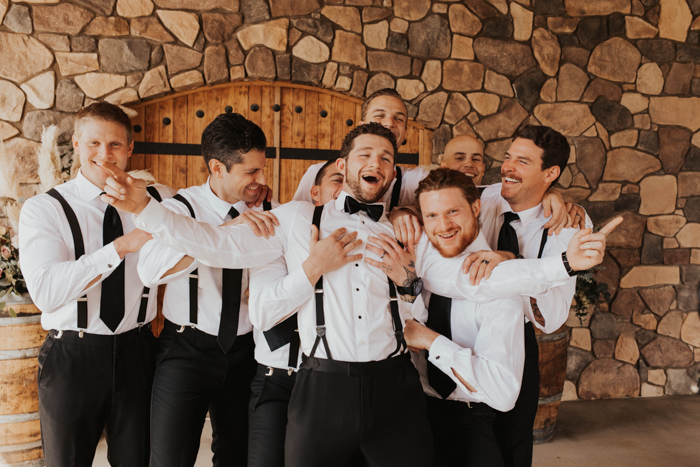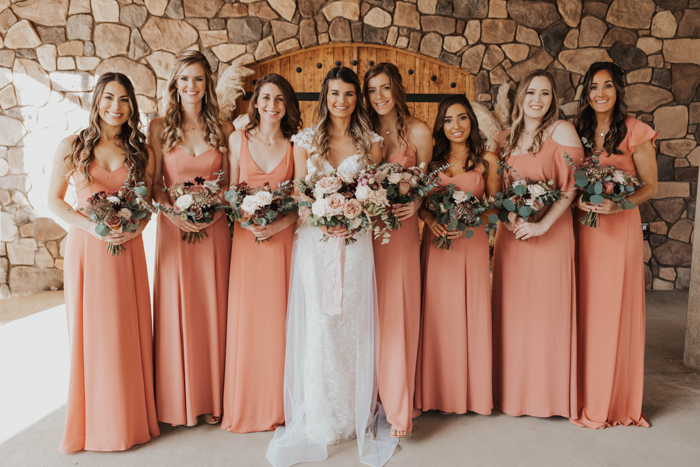 Two Dresses Are Better Than One
My wedding dress had a little bit of every style that I loved. Wedding dress shopping was definitely a highlight, but it was very difficult because I really liked every dress I tried on. I wanted something A-line, but also fitted—something with 3D flowers and sparkle. The dress I chose had it all. My Wedding gown is Muse by Berta in the style "Caroline." I got it at The Bustle store in Del Mar, California. This store is the only location in San Diego that carries designer Berta dresses. My Reception gown or "Cake Cutting Dress" was a Willoby by Watters Orion gown that I got from Bhldn. I fell in love with it because of the stars. Knowing this would be one of the only opportunities to wear such beautiful gowns, I decided I might as well take advantage and wear two!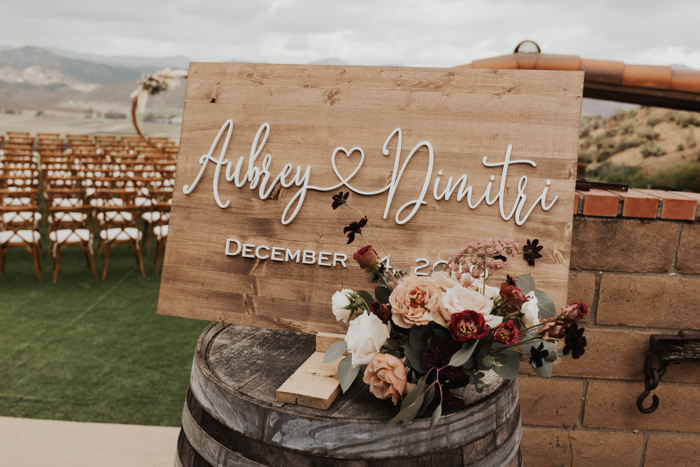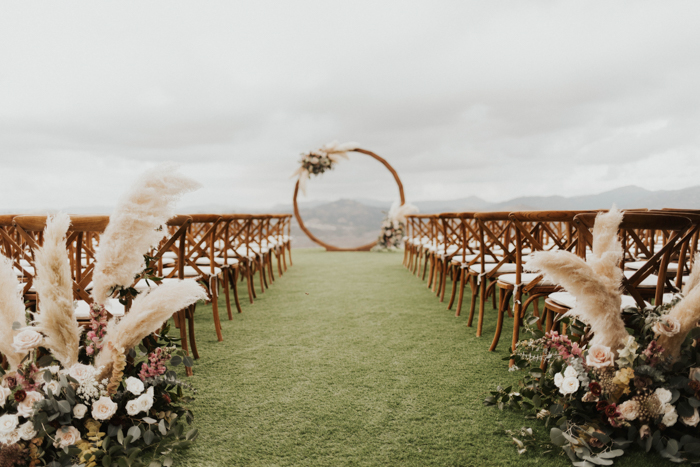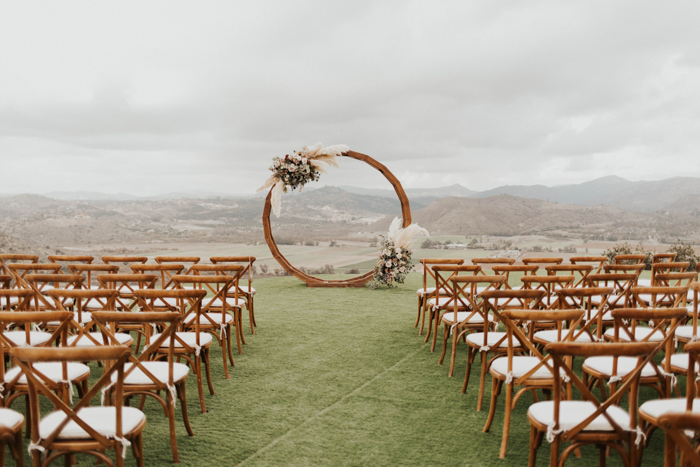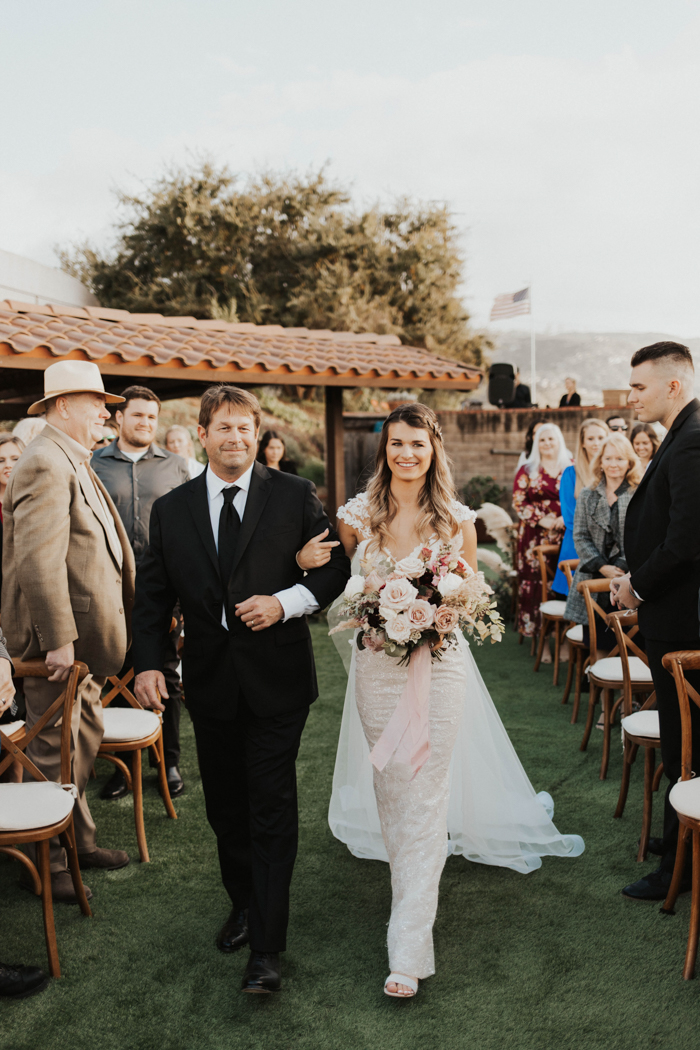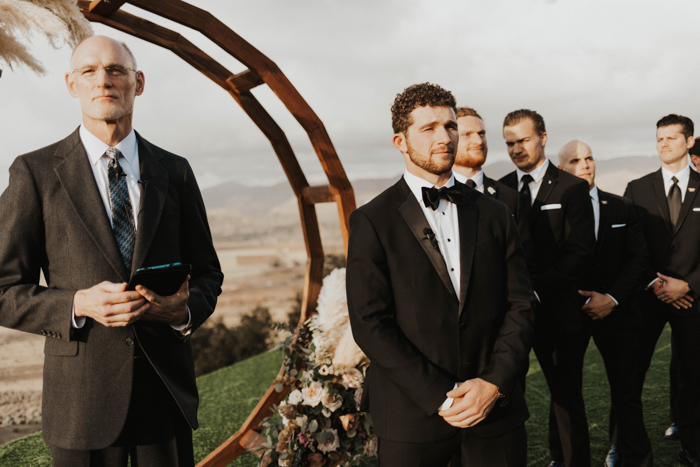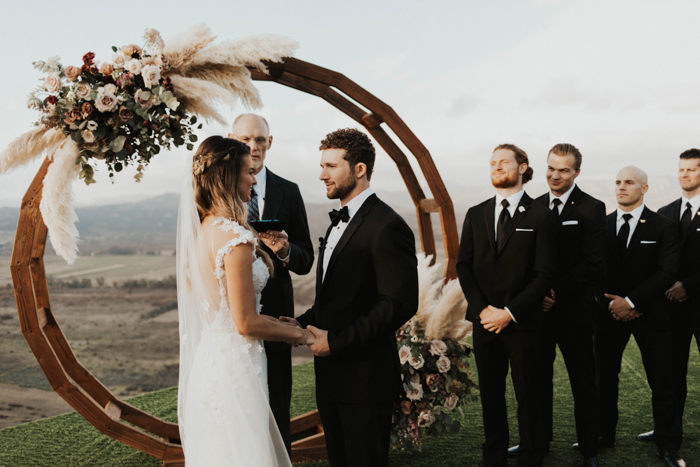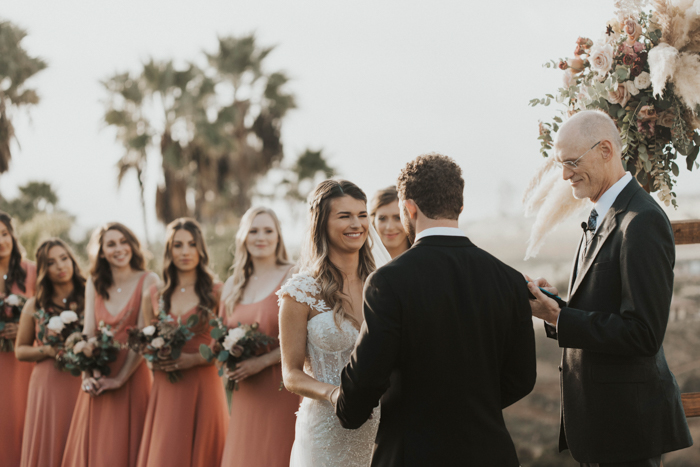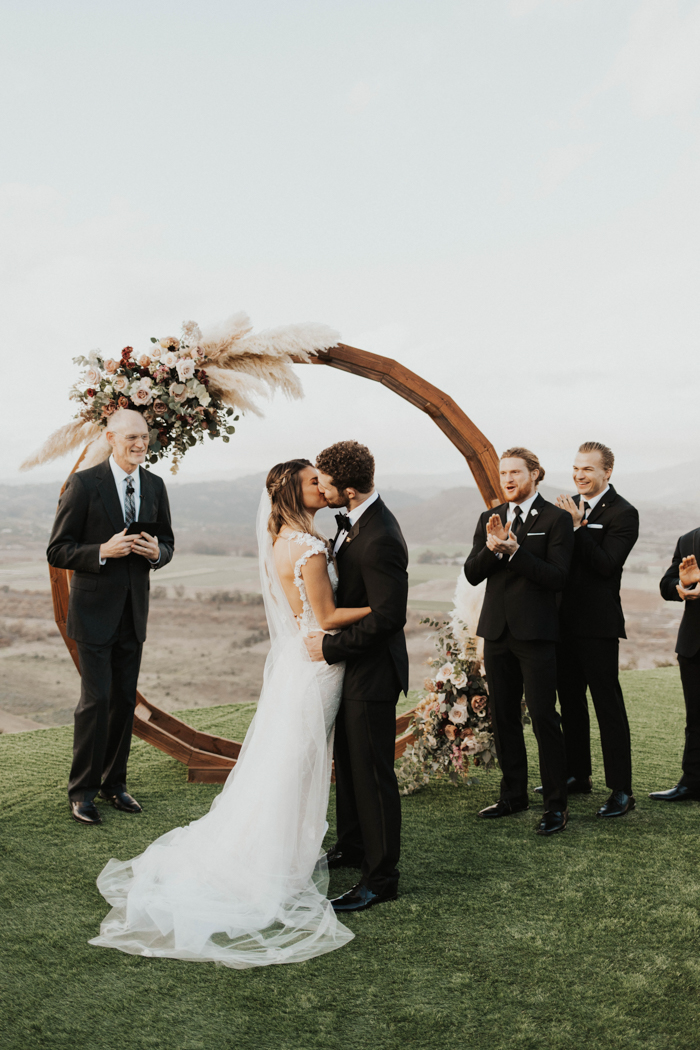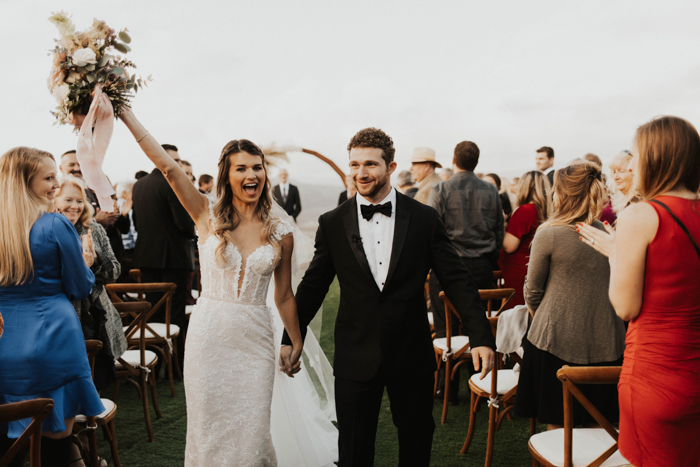 Backyards Are A Perfect Venue
My family's ranch was always in the back of my mind as a venue option. After touring a few different venues, none of them felt special. I wanted our wedding to be one-of-a-kind and knew that hosting it at my family's ranch would be incredibly unique, and meaningful to me. It's where I grew up and I wanted to create more memories in that place.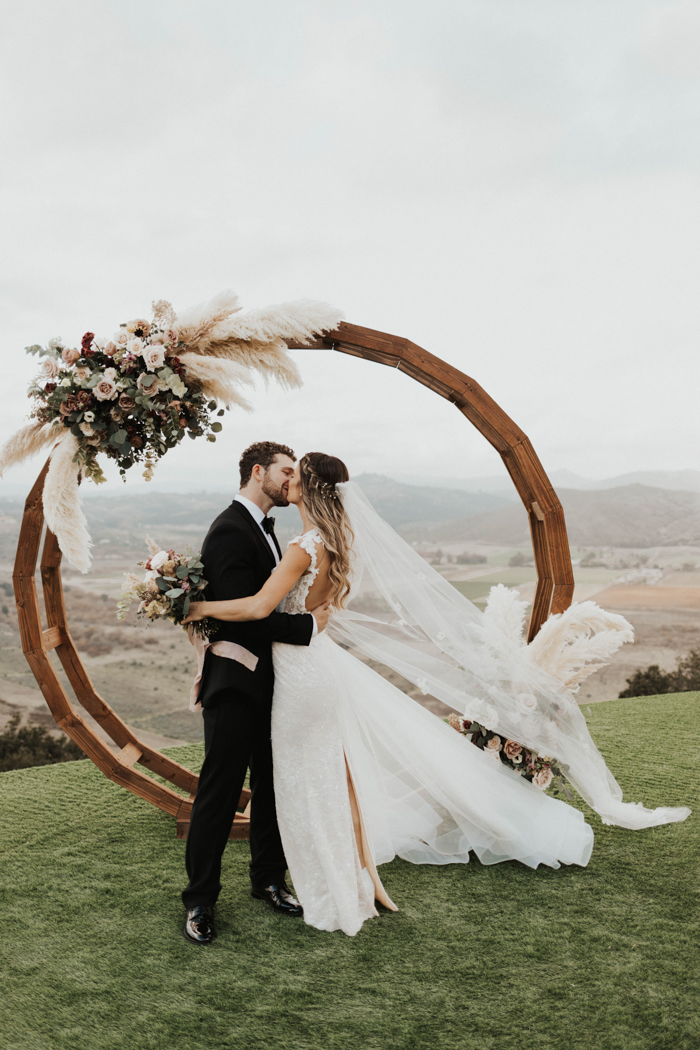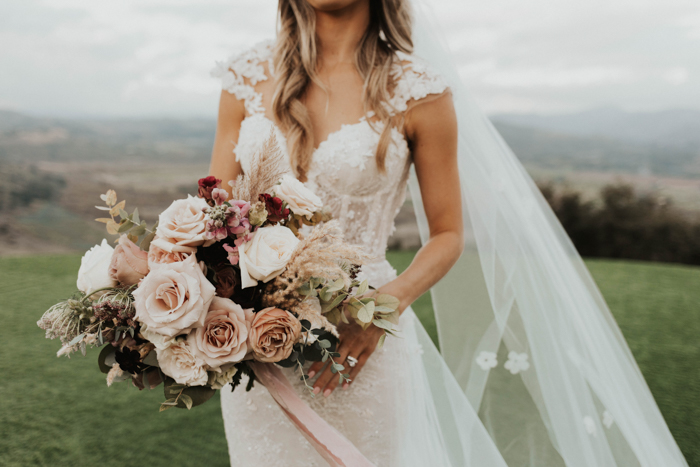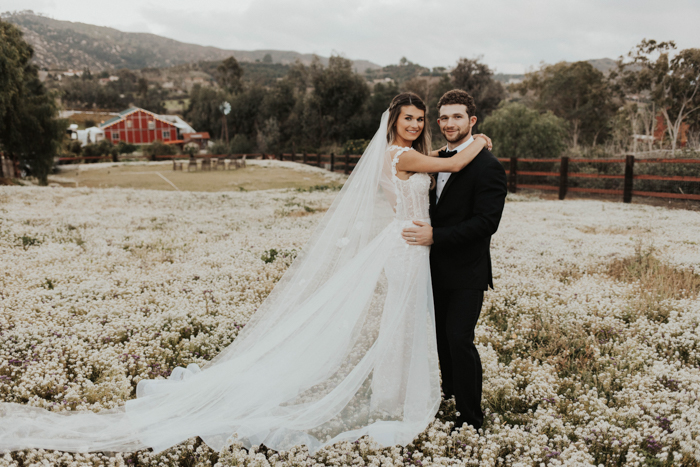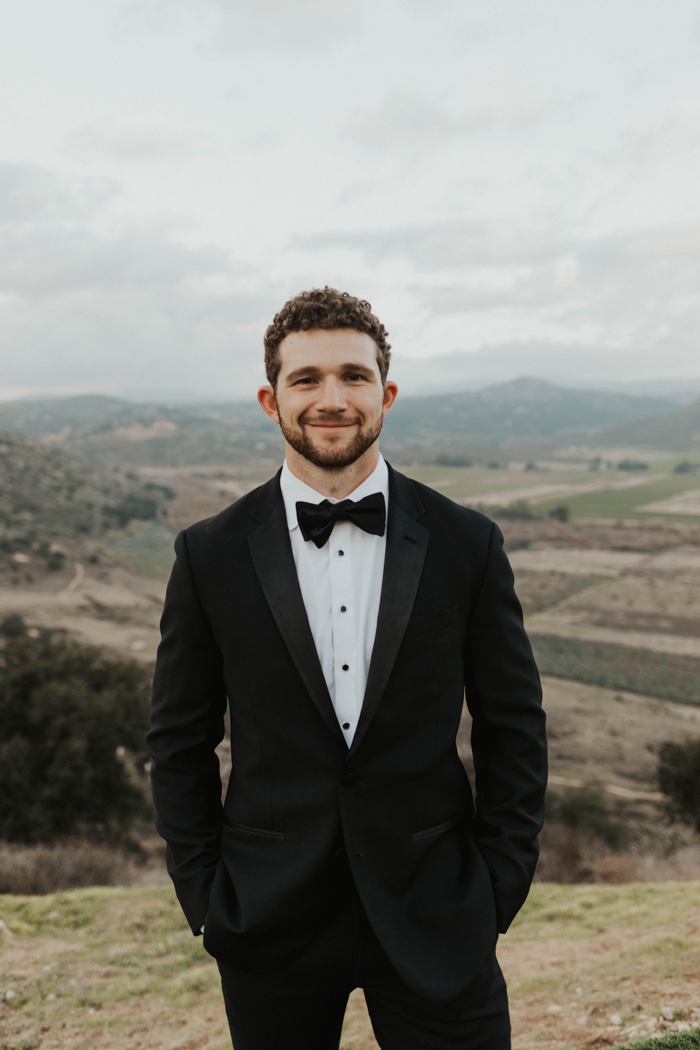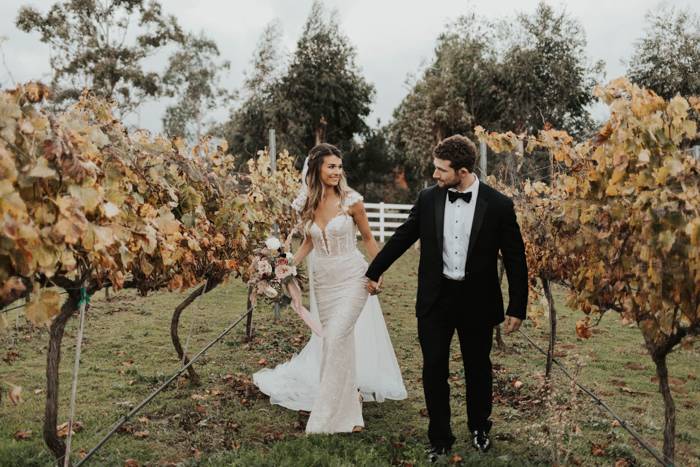 What Planning An Elegant Ranch Wedding In A Backyard Really Means
As far as planning a wedding "in your own backyard" versus a normal venue—it's a whole new world! There are many details that you have to think about when having a wedding at your own home. Like, "how many people can you fit in this area? Is there power, lighting, restroom availability, wheelchair access, shelter for bad weather, parking?" The list of questions you have to think about goes on and on. However, there are a lot of positives too. We were able to work on it whenever we wanted, try our ideas out, have rentals delivered a day or two earlier, basically there are none of the limitations. My favorite bonus is that you get to put so much of your time, money, and effort into your own place.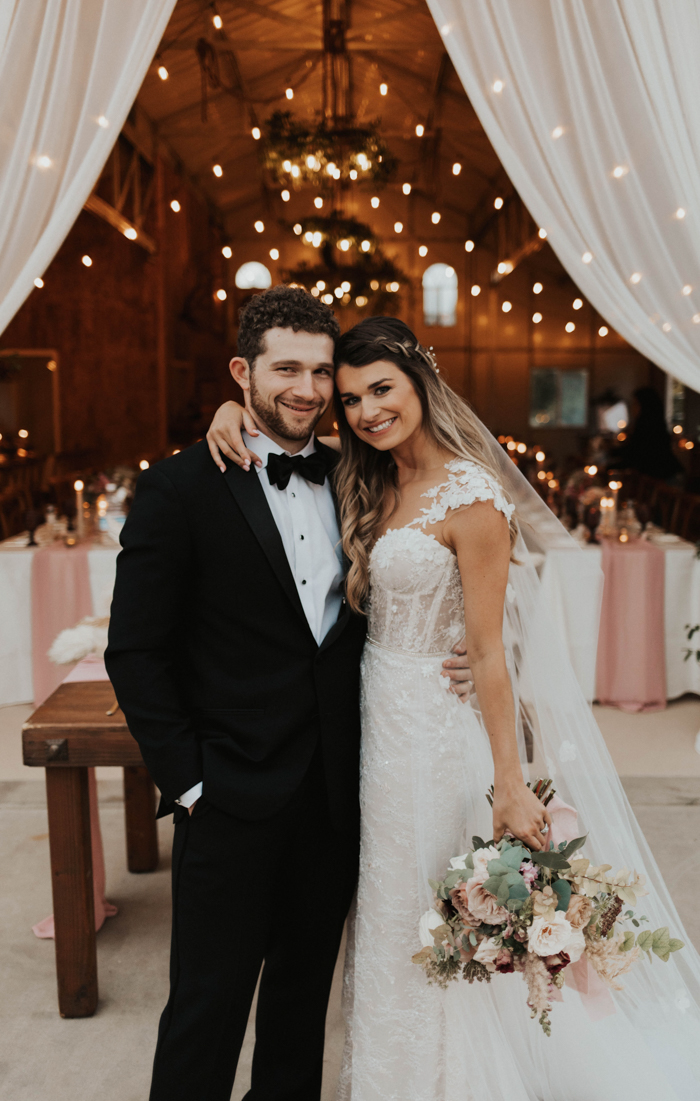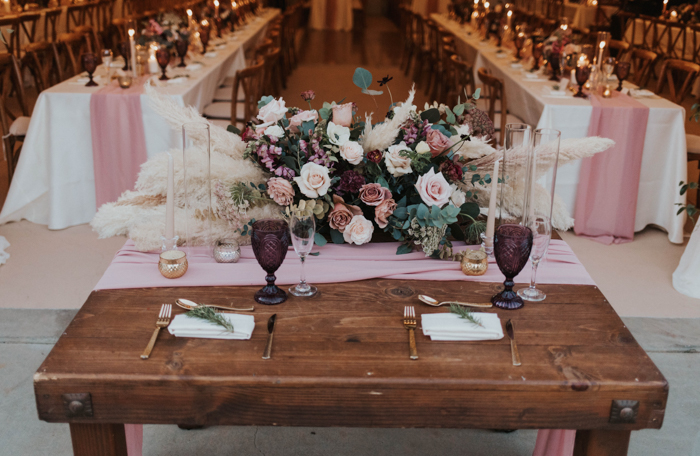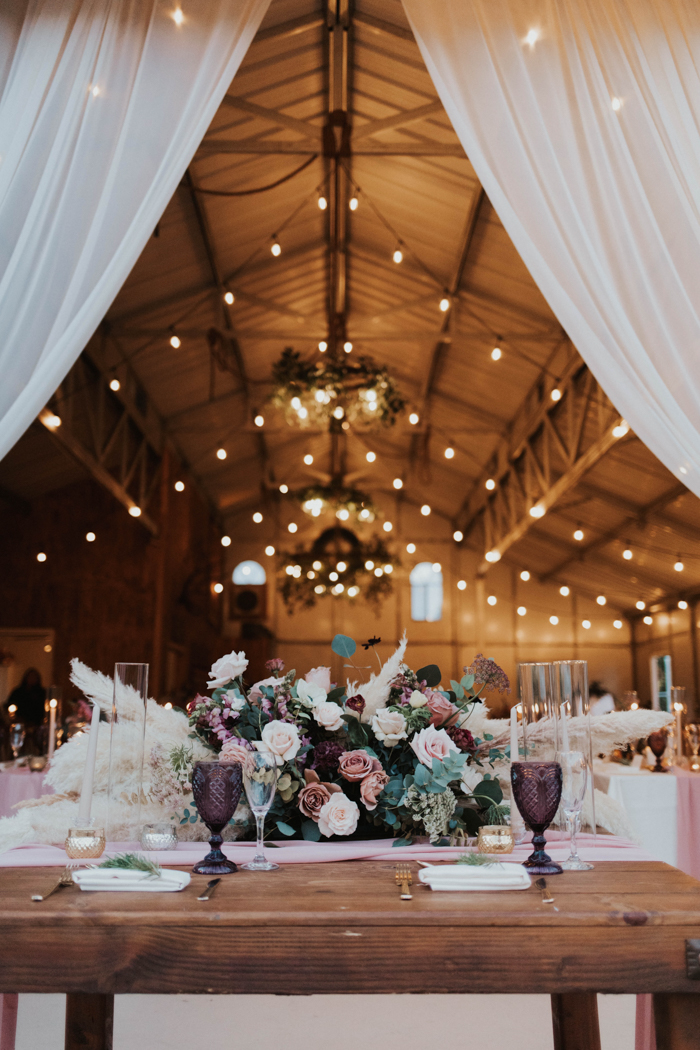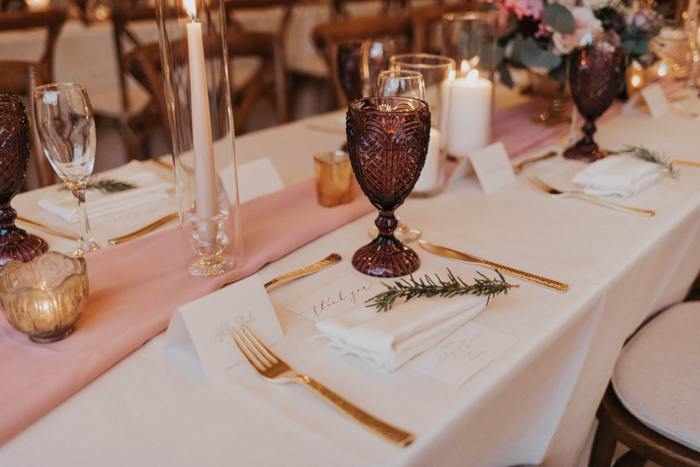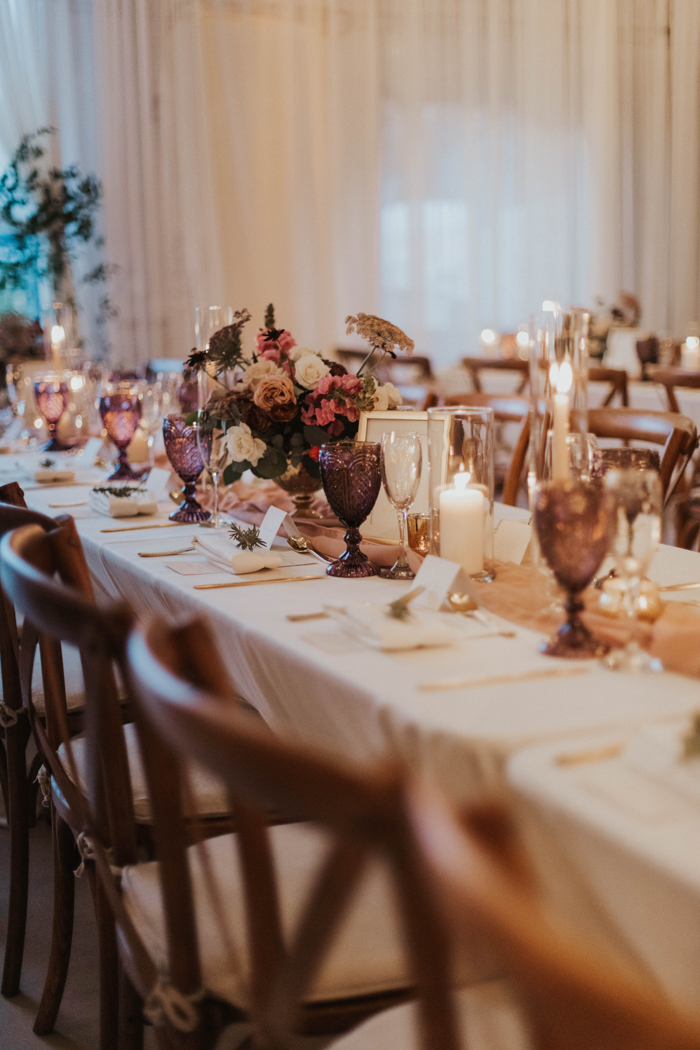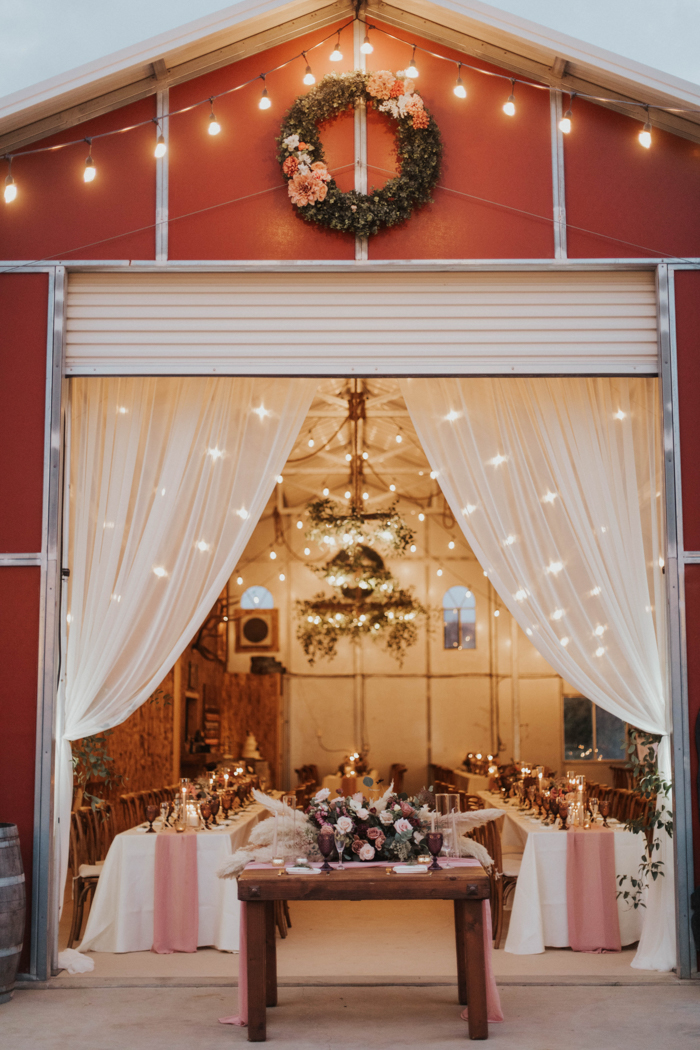 Don't Stress The Small Stuff
It's not all going to be perfect. At the end of the day, it feels like it was perfect though. Go over your timeline a bajillion times and then do a walk through at the actual times to see what your lighting, etc will be like in those moments. I didn't think I needed to say this, but remind your vendors that you'd prefer they dress to blend in with the background or with your guests. Otherwise, you might end up with vendors drawing attention in a way that you didn't expect.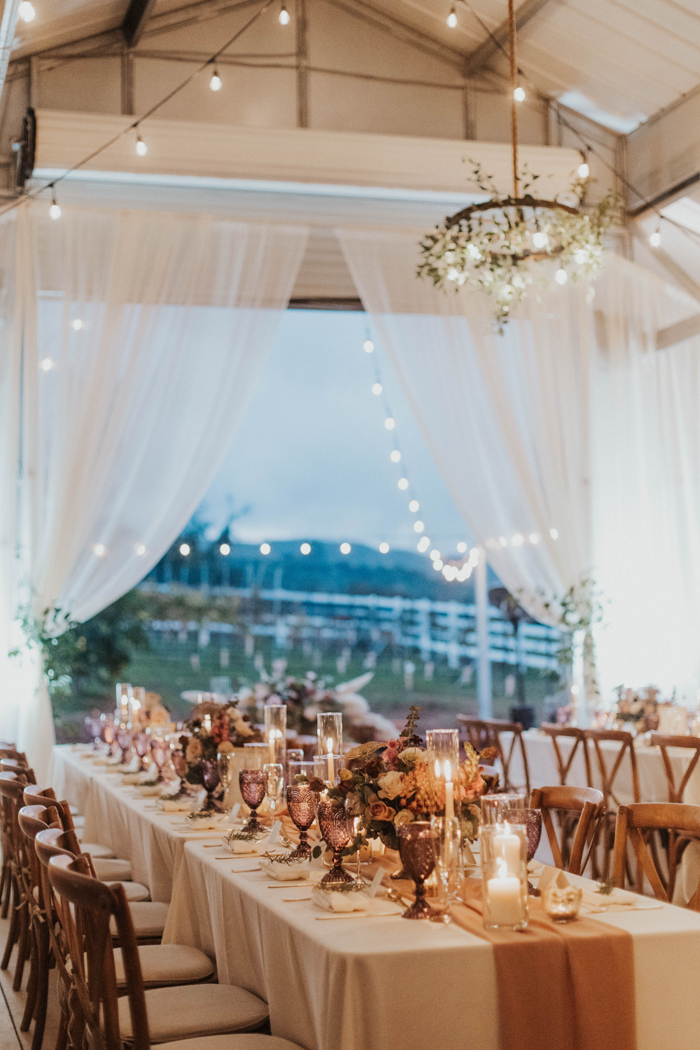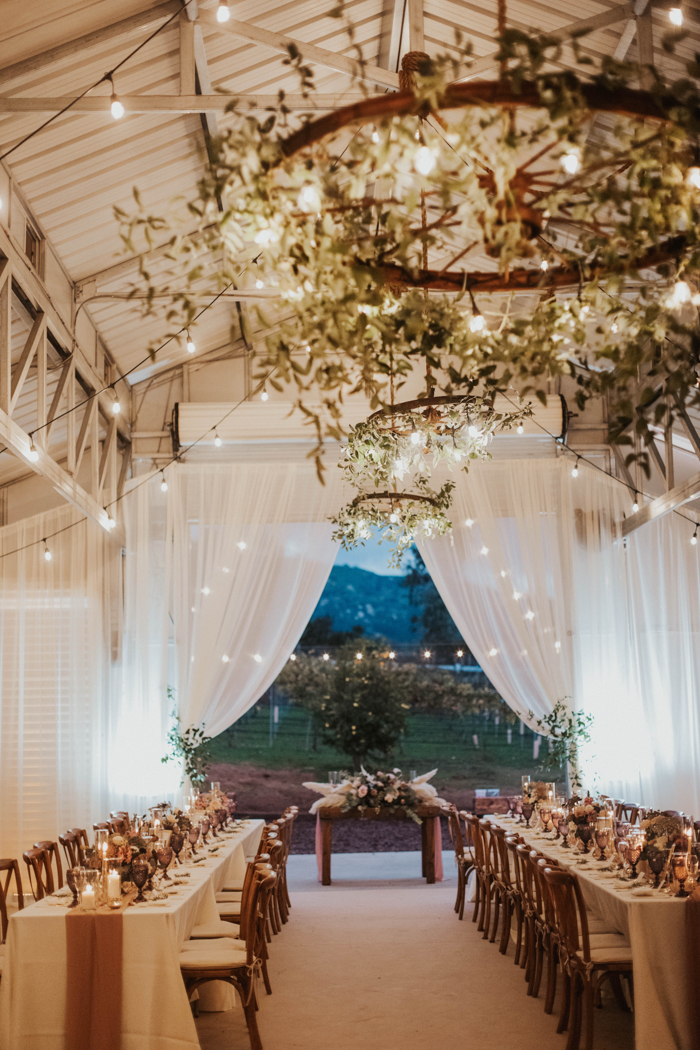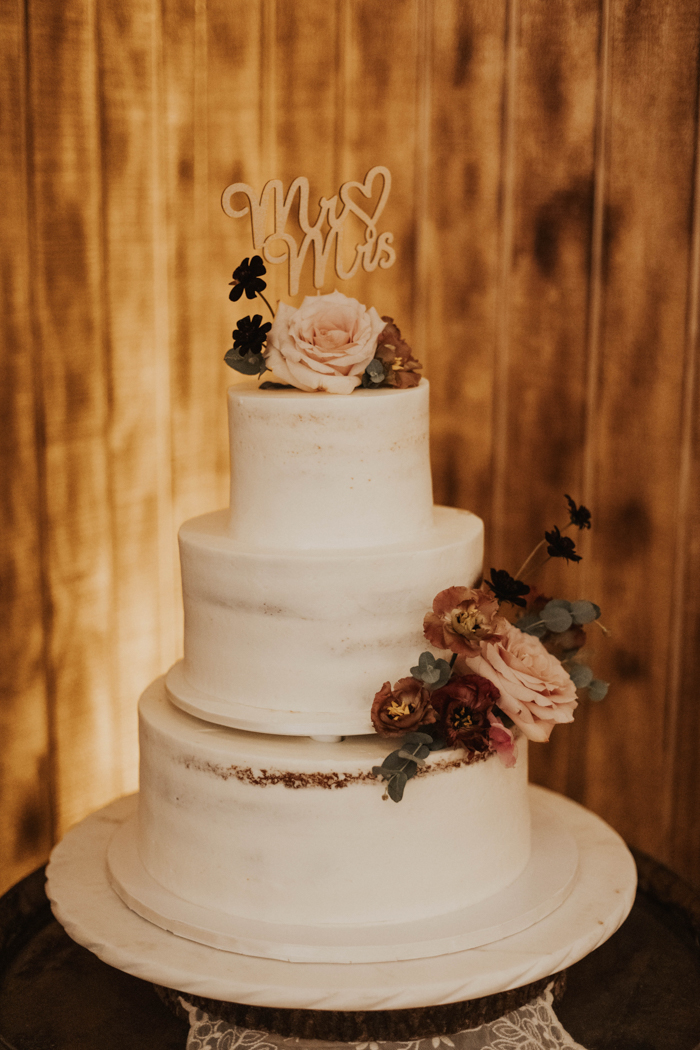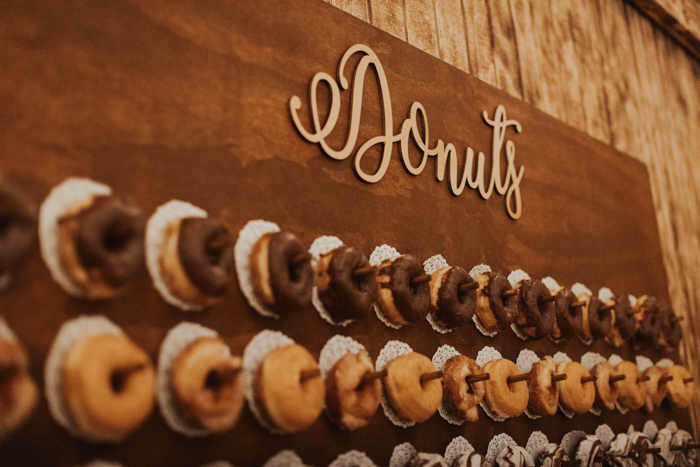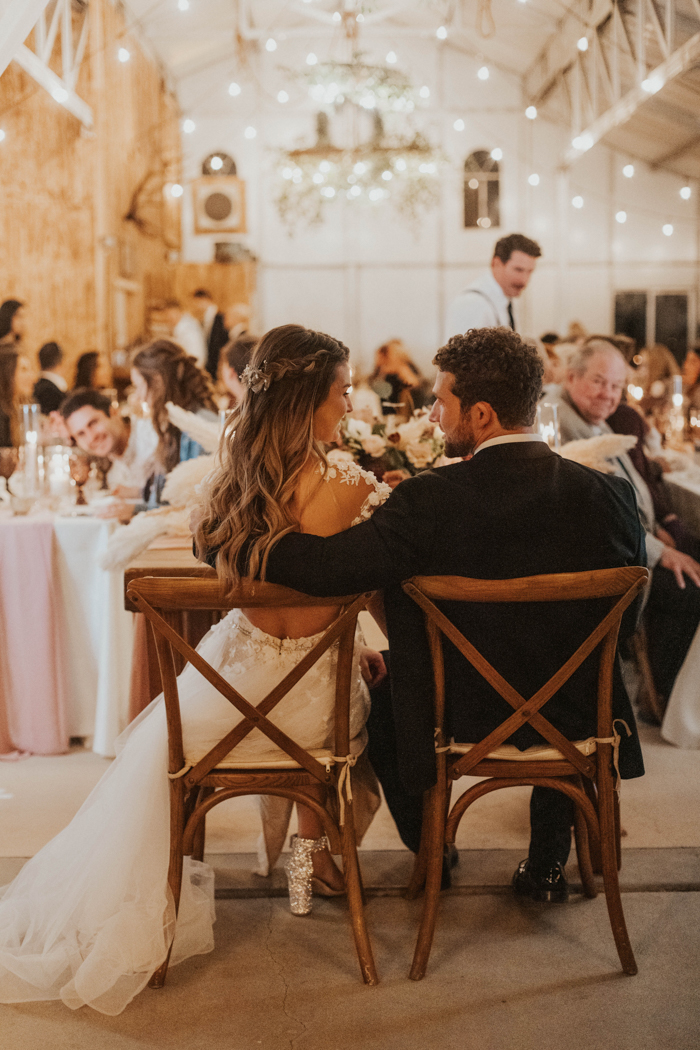 Wedding Advice For Nearlyweds
Research vendors carefully! Don't feel pressured to choose someone you're not excited to work with just because they are all telling you that you're running out of time. If they aren't exactly what you are looking for, don't commit.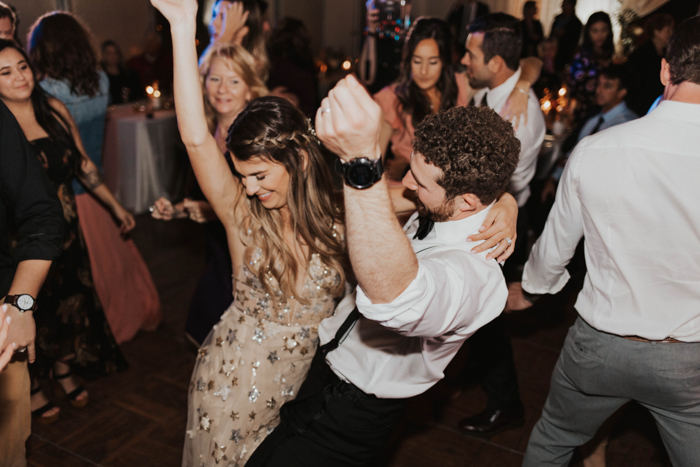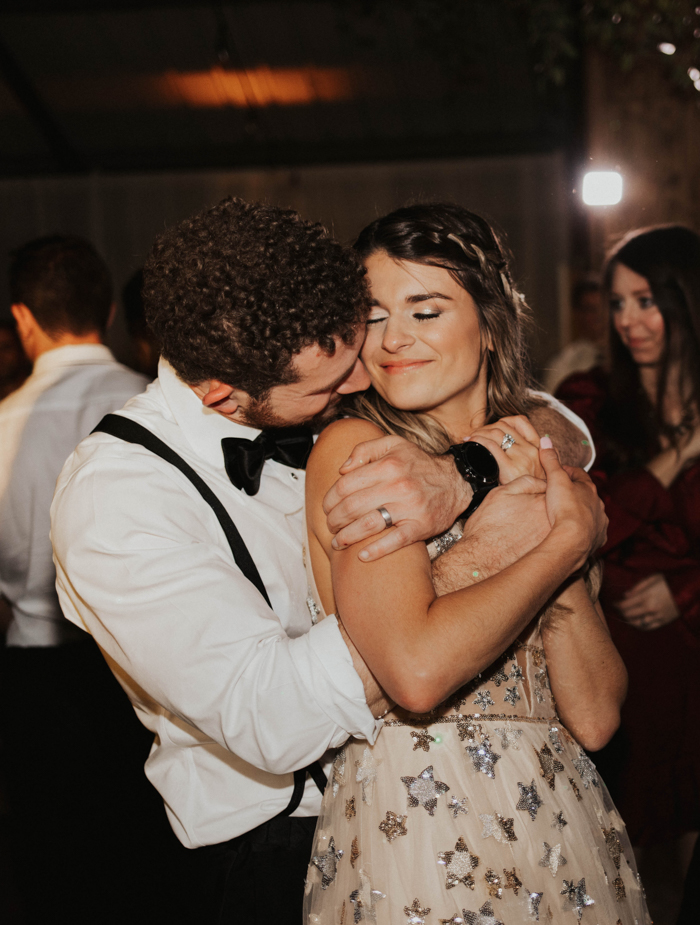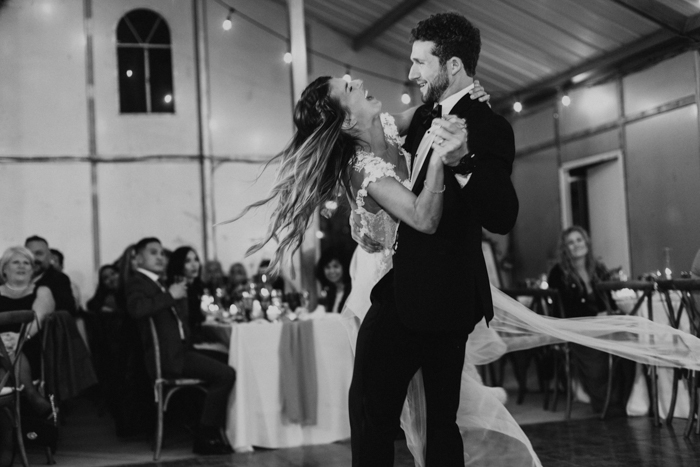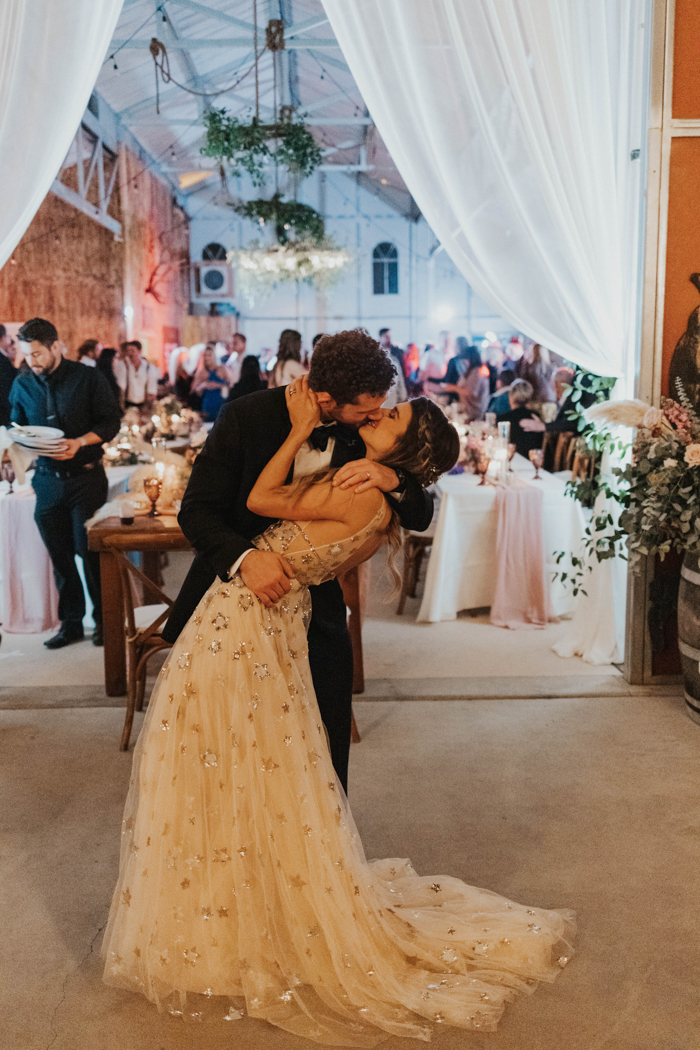 Congratulations to Aubrey and Dimitri on their beautiful ranch wedding! Big thank you to Tayler Ashley Photography for capturing this ceremony and for sharing it with us. Need more backyard wedding inspiration? Check out this rustic fall backyard wedding and this cozy backyard boho wedding.