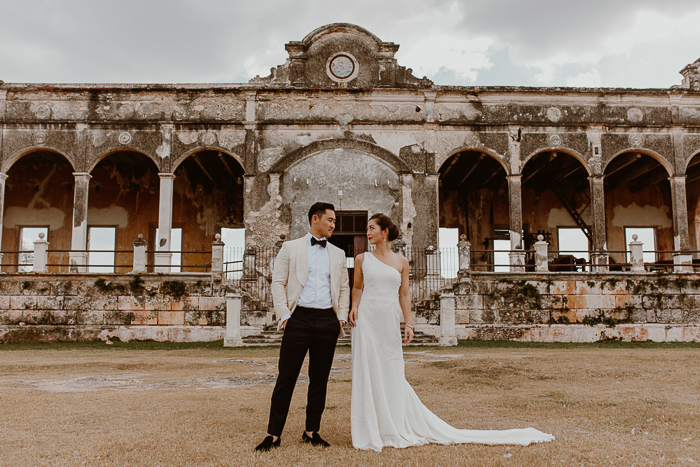 With a shared love of travel, Jessica and Jonathan knew they would say "I do" in one of their favorite countries–Mexico. After settling on Hacienda Yaxcopoil–without ever seeing it in person–the couple's dreamy glamorous old-Hollywood day came to fruition thanks to planner Tailor Made Dreams. With simple rattan decor and orchids and Calla Lilies arranged by Pure Love Floral, the focus remained on the beauty of the venue's lush palm trees and old-world facade.
Along with the natural decor, we can't stop dreaming about Jessica's Pronovias gown, which she fell in love with because "the subtle beading reminded [her] of palm fronds," which matched the hacienda's greenery beautifully. Not to mention Jonathan looked Rico Suave in his cream linen Suit Supply tux, perfect for the warm Mexican sunshine.
So get those bags packed (and don't forget the sunscreen) because this wedding–beautifully captured by Ana Hinojosa–will transport you right into the heart of the jungle.
The Couple:
Jessica and Jonathan
The Wedding:
Hacienda Yaxcopoil, Merida, Yucatan, Mexico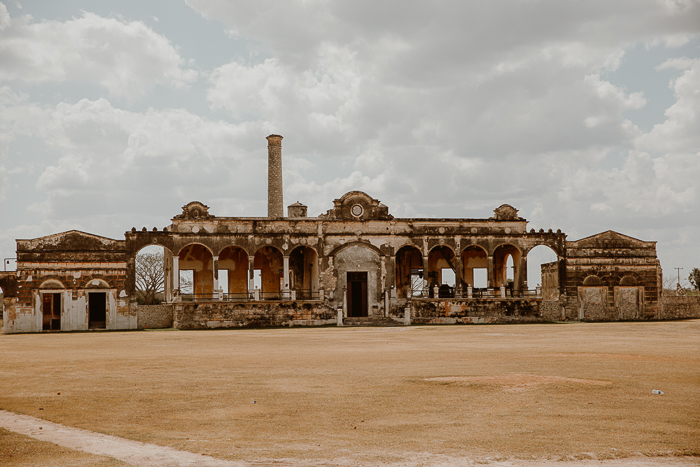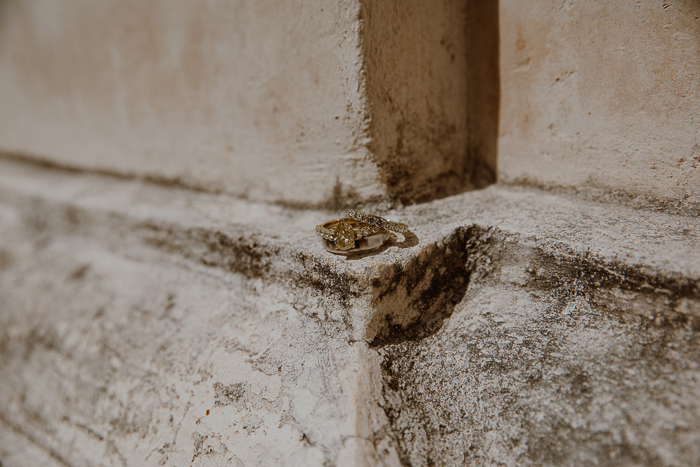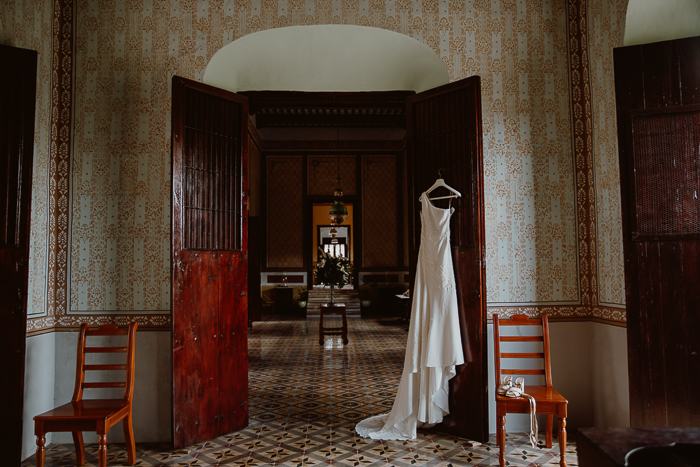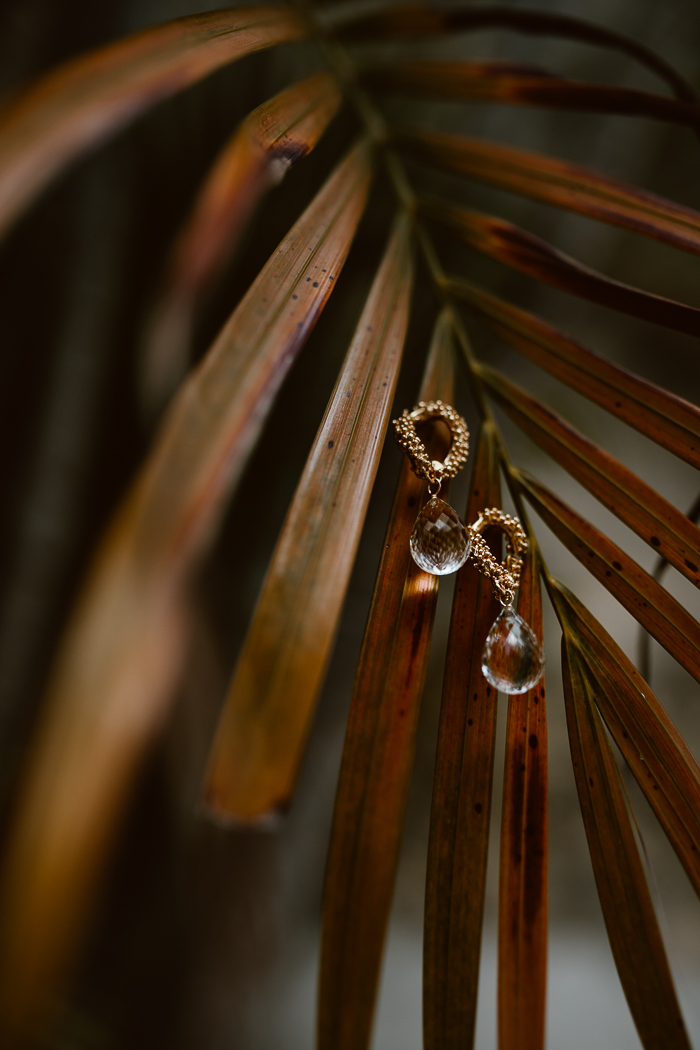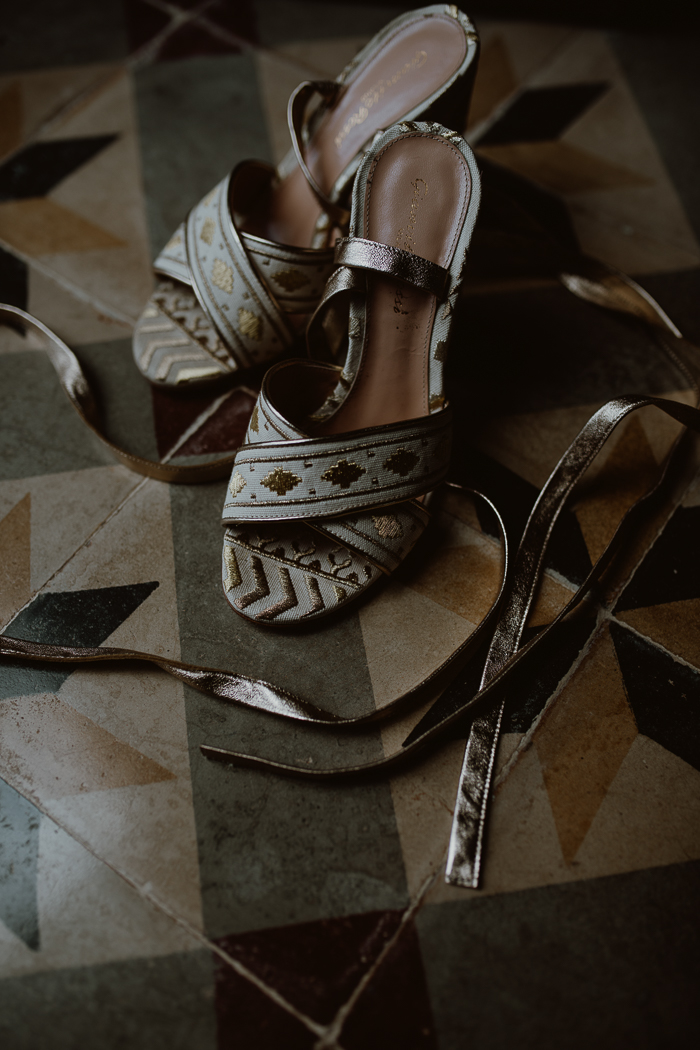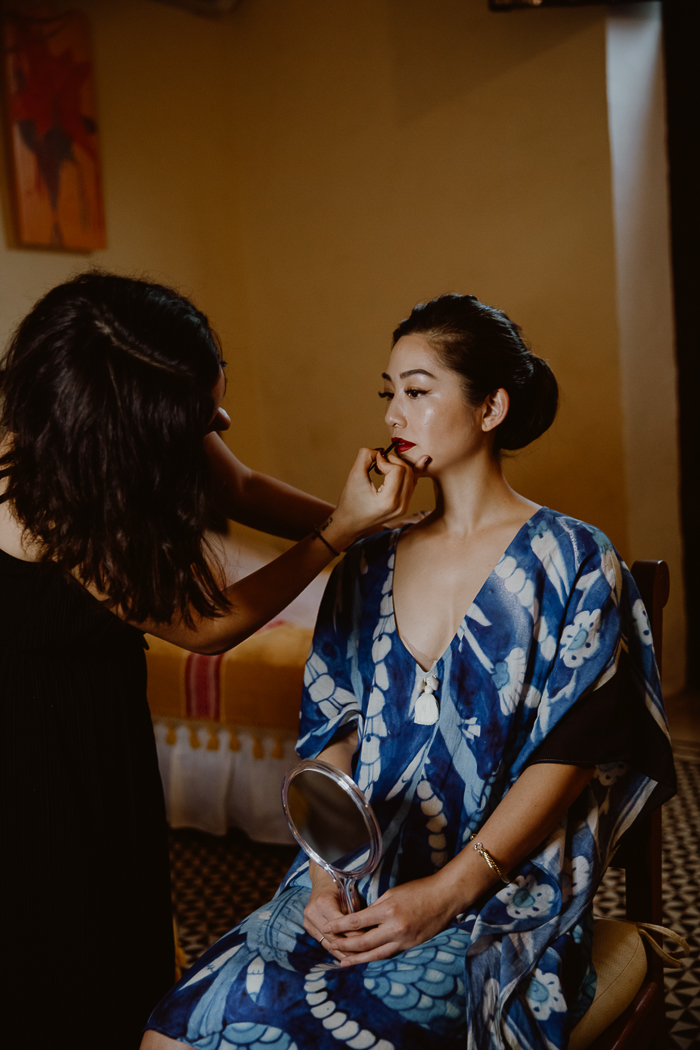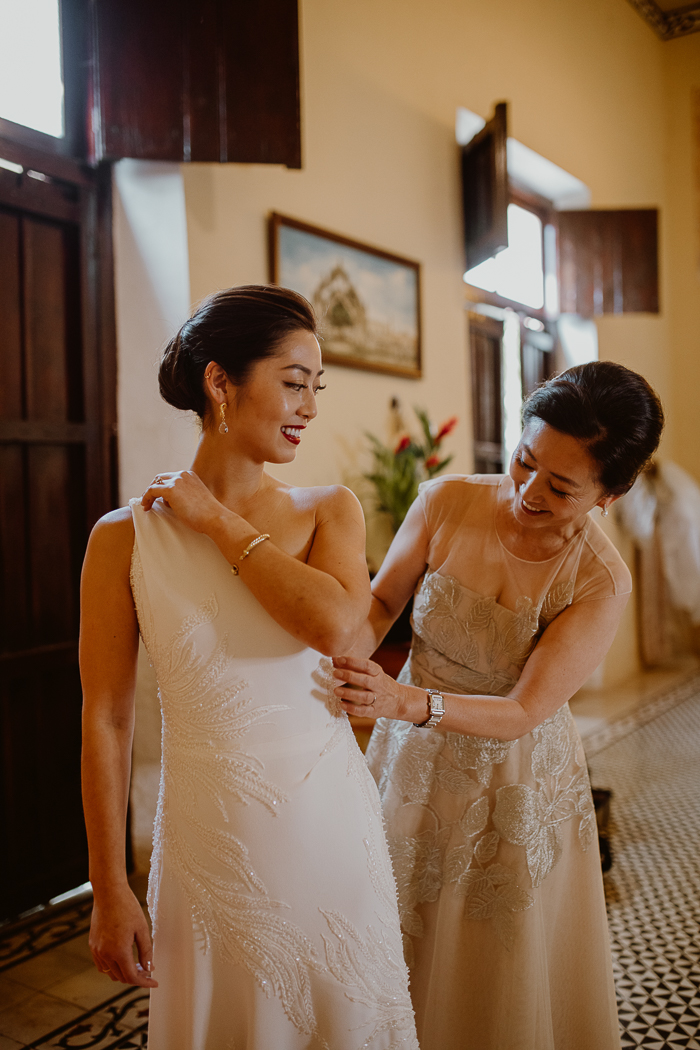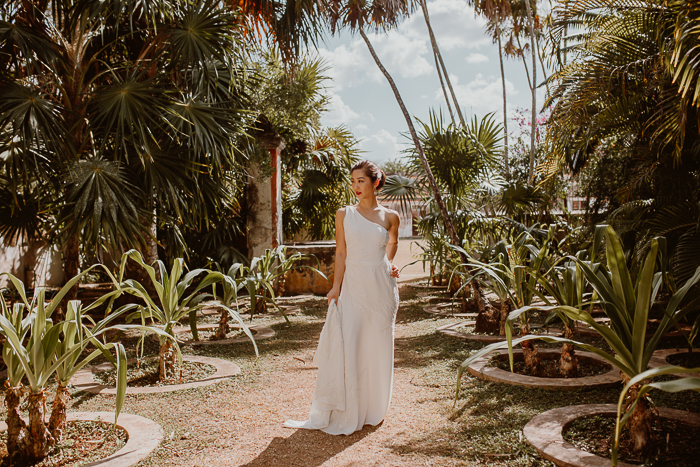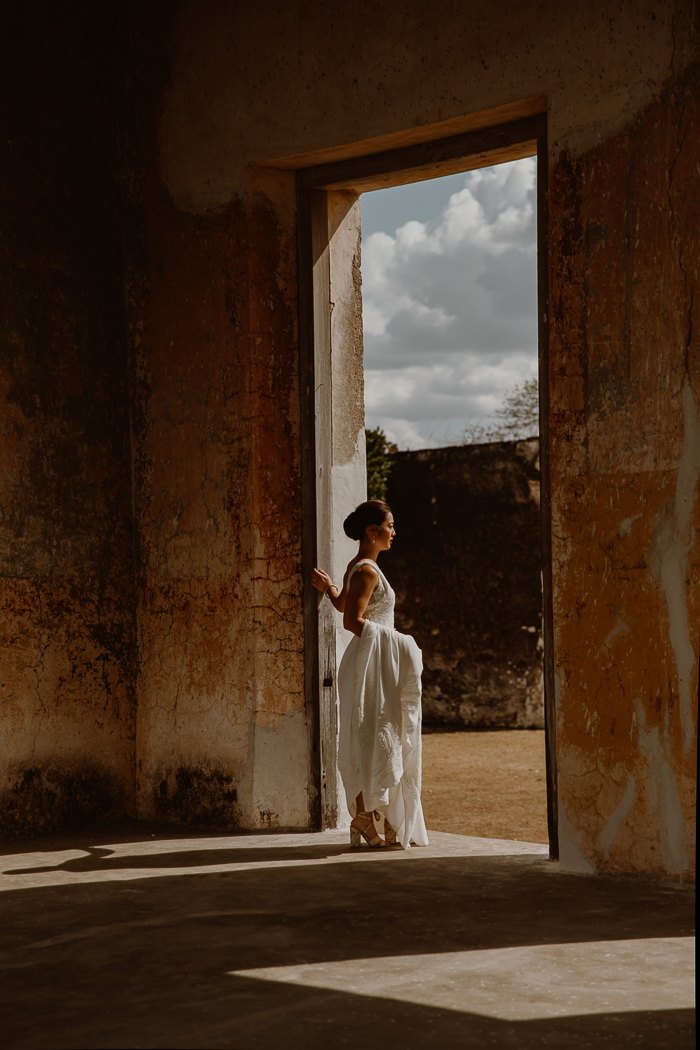 Wedding Advice From The Bride
Destination wedding or not, don't compromise on your vision before finding out if it's possible! I wasn't sure my vision would work out, but after exploring and talking to a few local wedding planners, I realized it might be. Of course, it requires taking a leap of faith, and you definitely need to do your research and find the right people to help, but we were 100% happy with our wedding and the entire experience around the wedding day.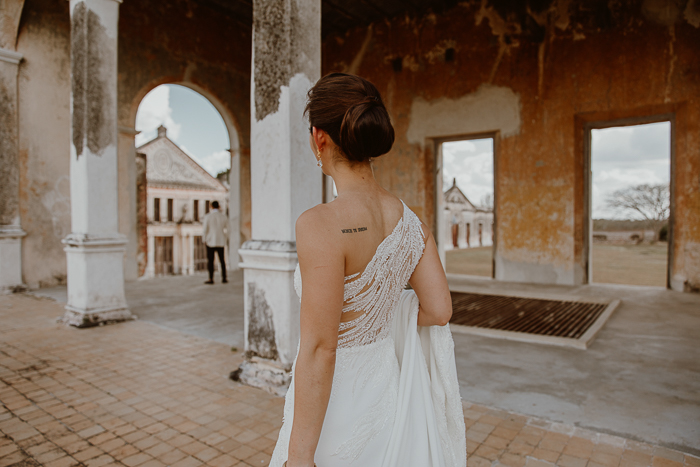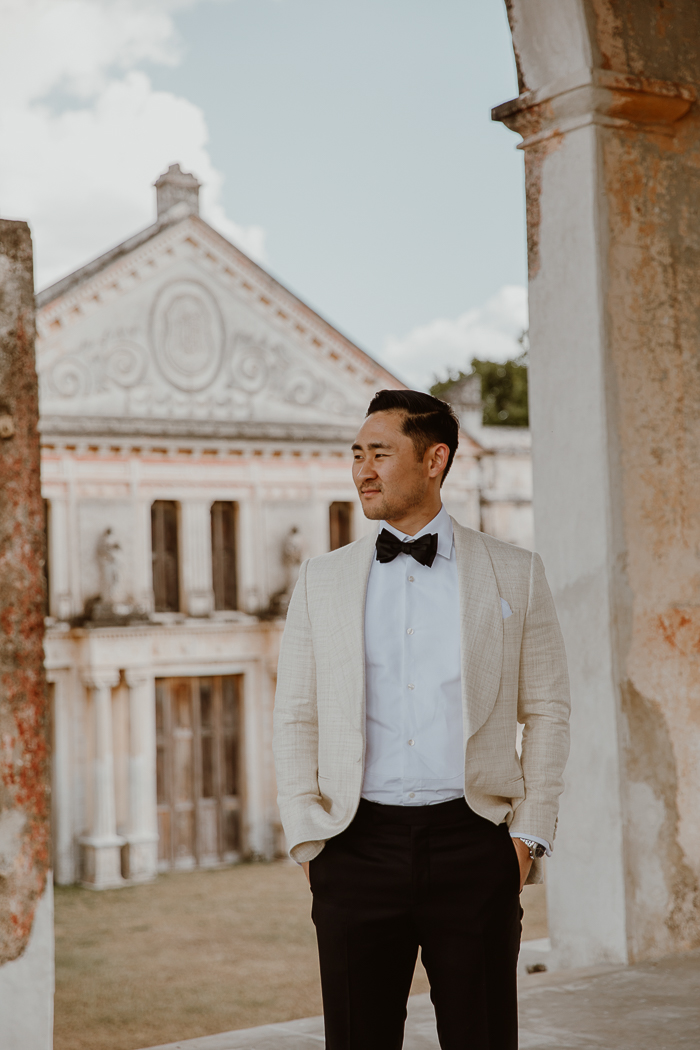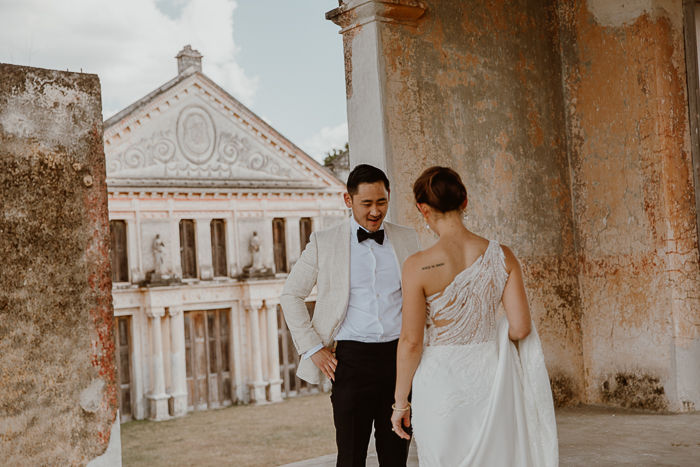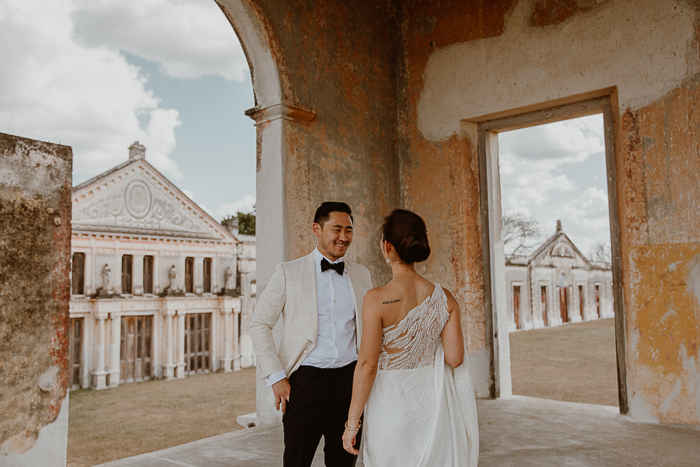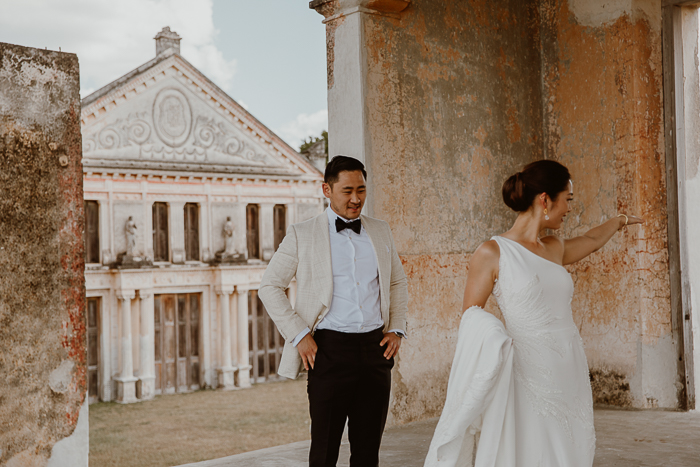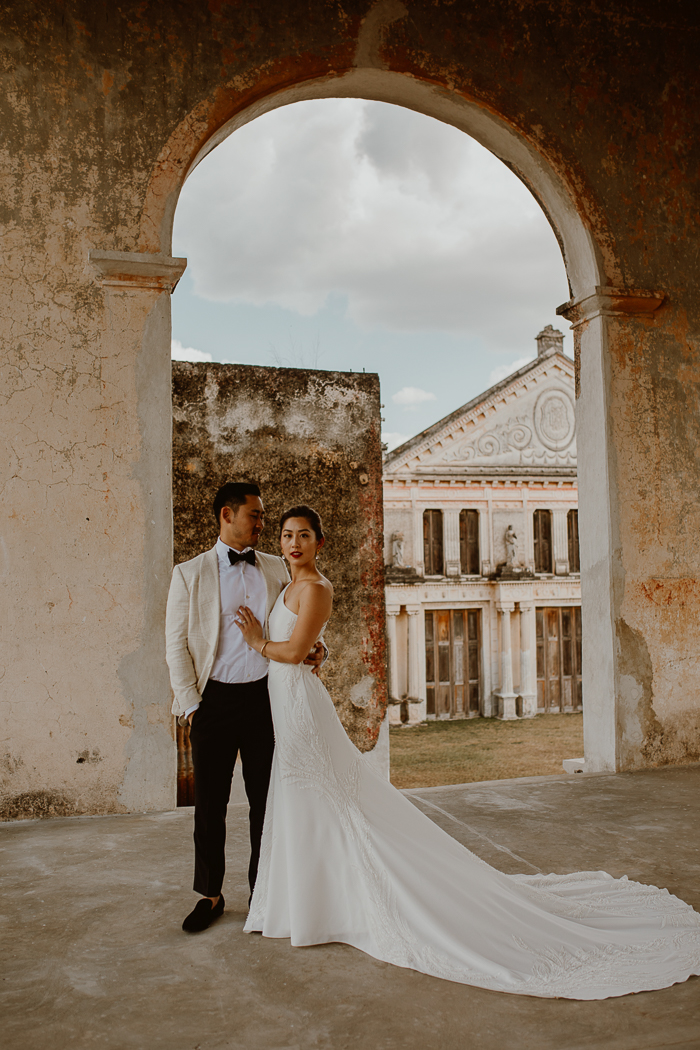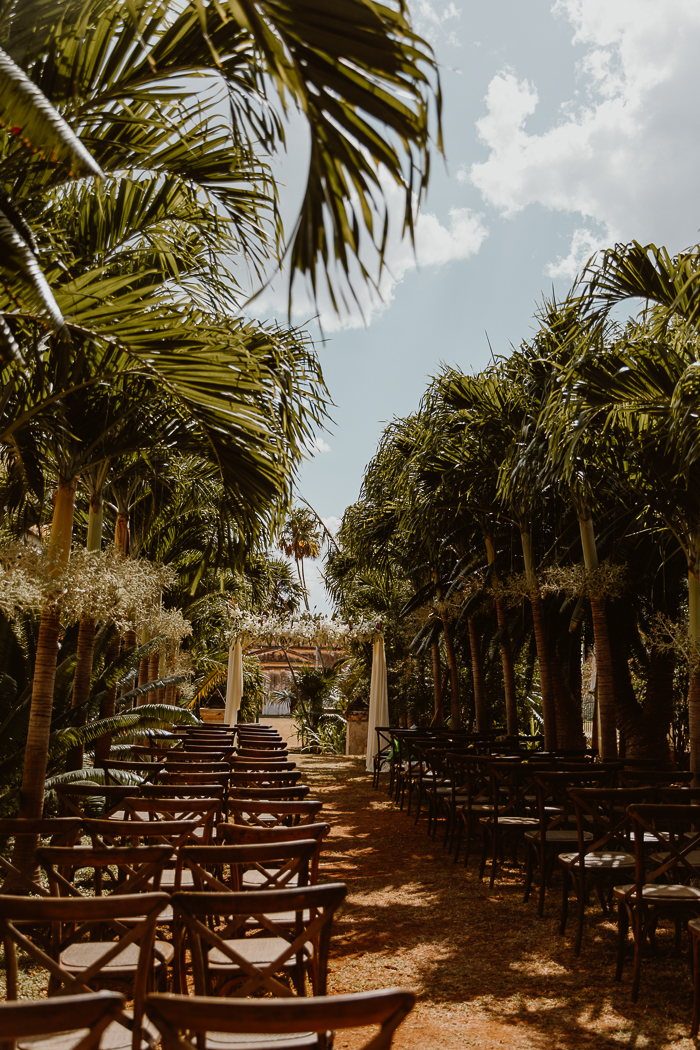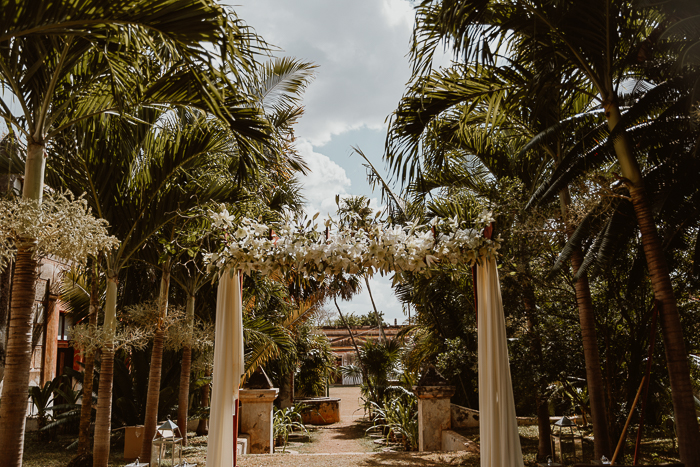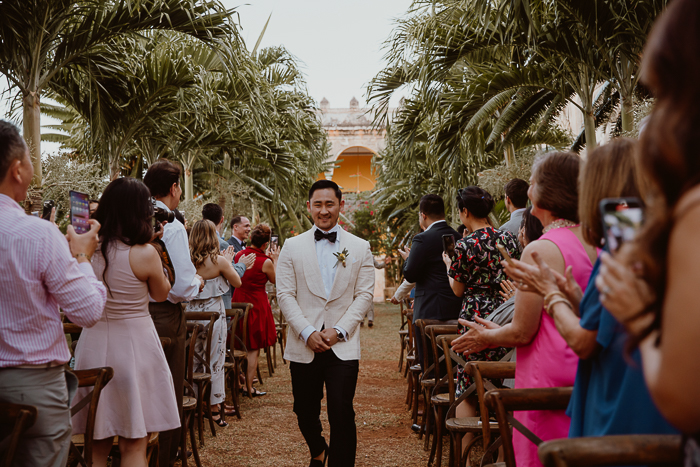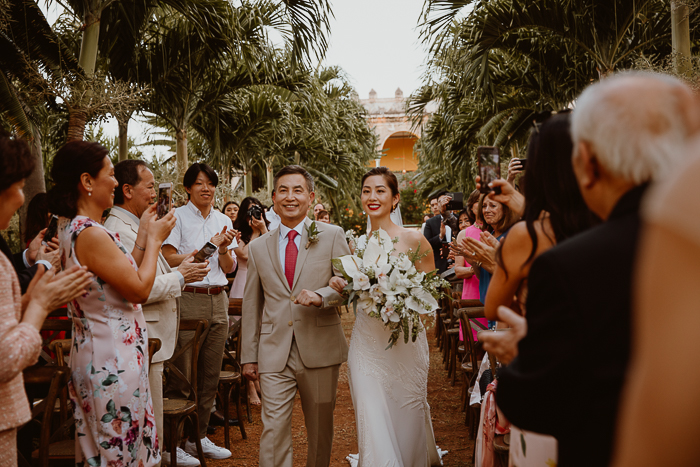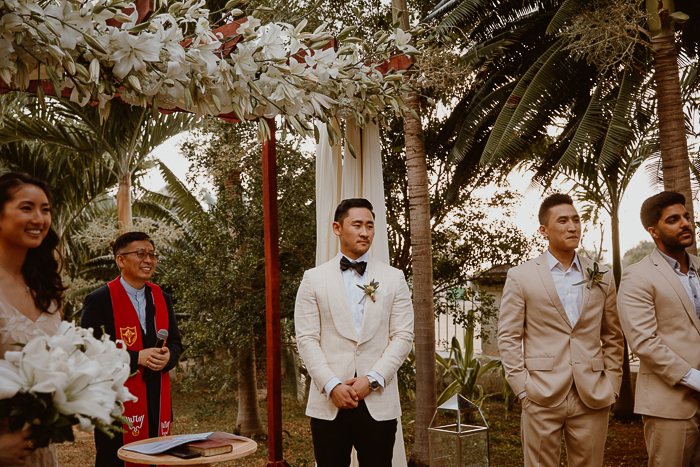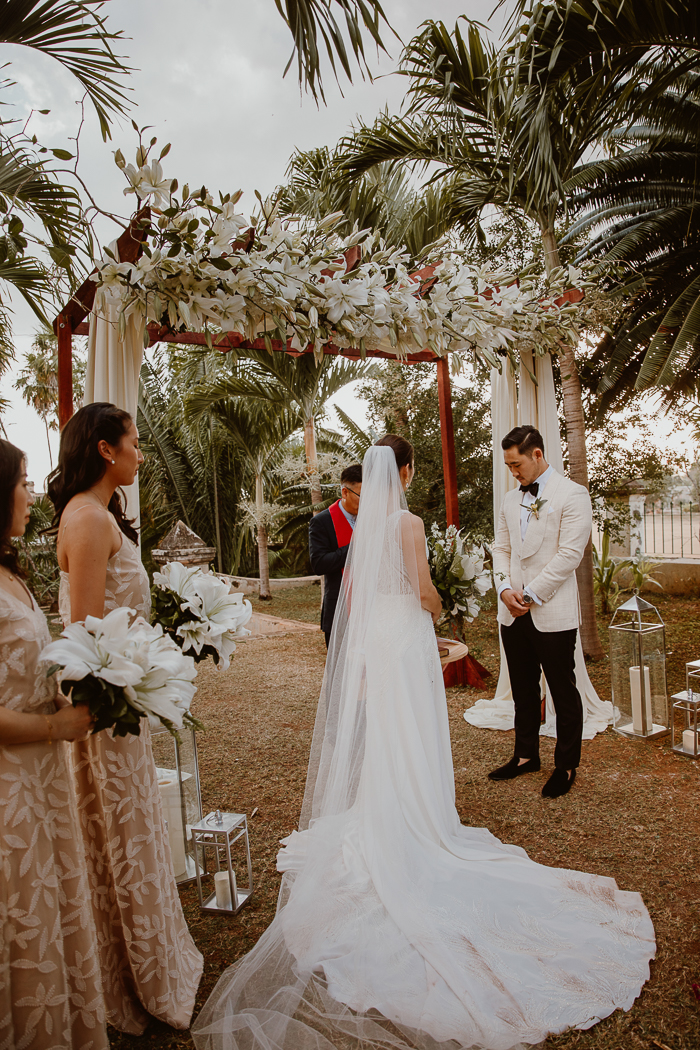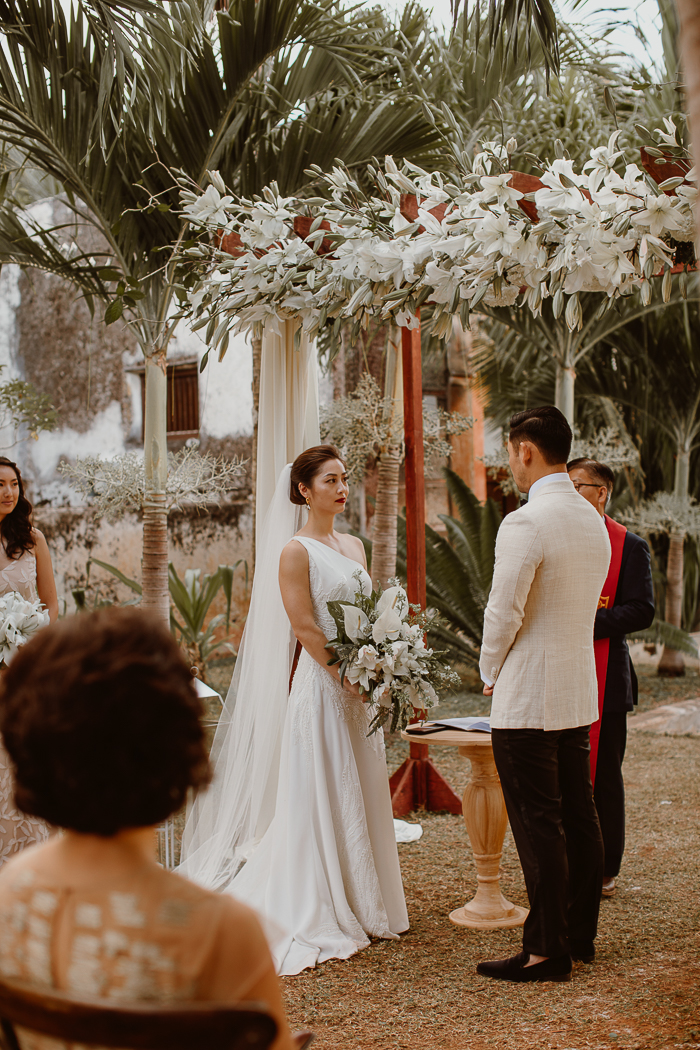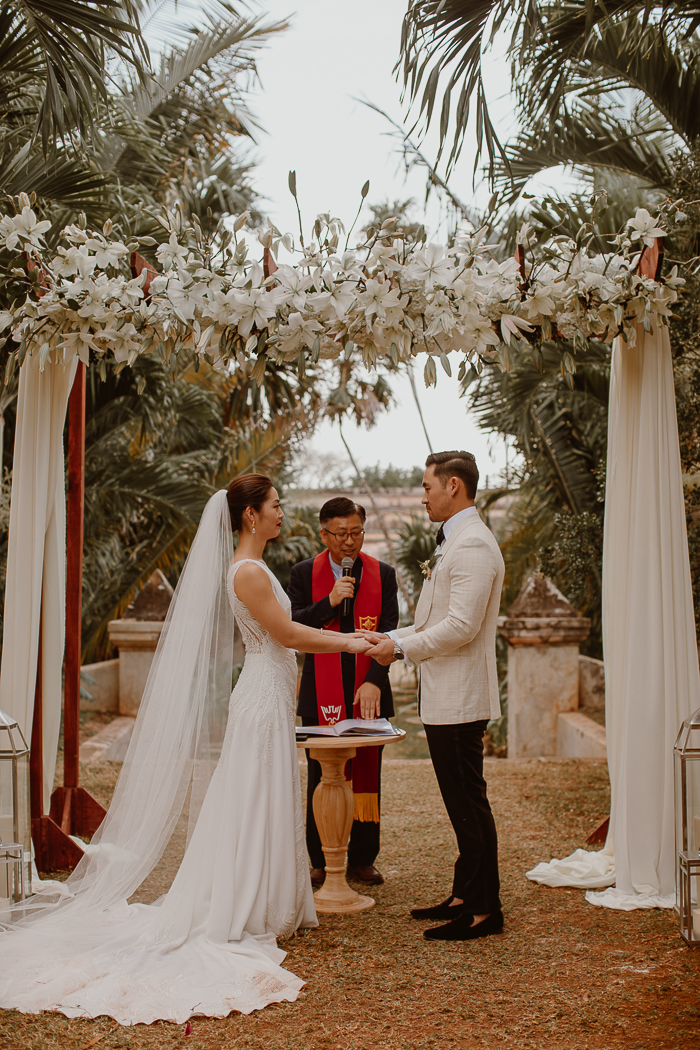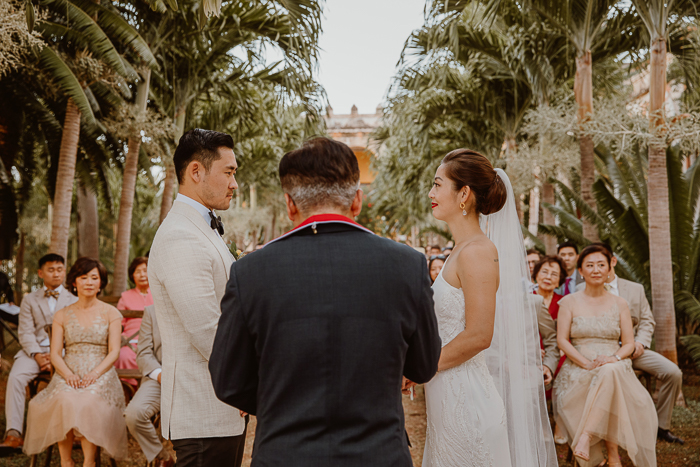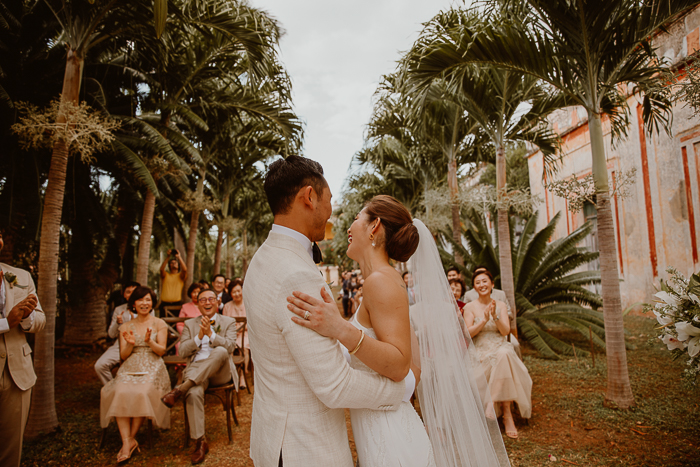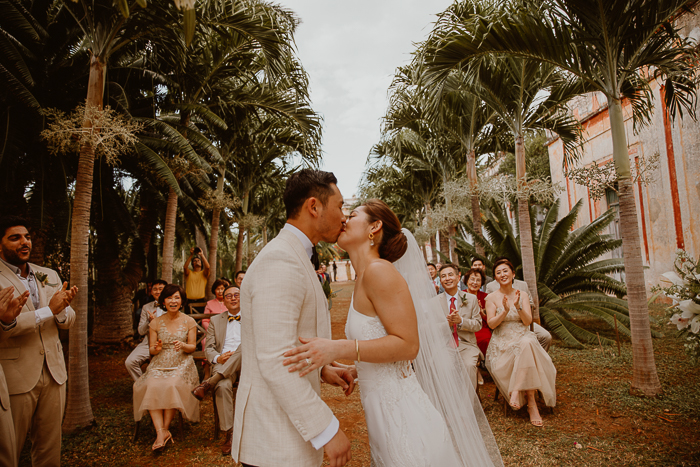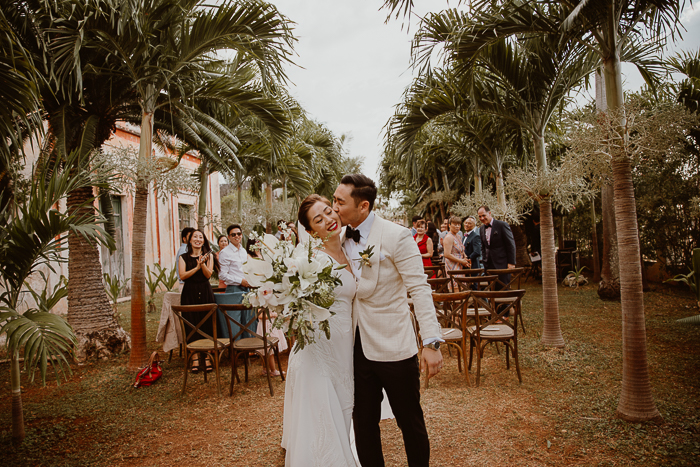 Why A Merida Destination Wedding
We settled on Merida because we were in awe of its layered history, opulent architecture, and lush landscape. Although we'd traveled to other cities in Mexico, we'd never been to Merida. We had the great fortune of engaging wonderful local wedding planners, Fernanda Sánchez and Yonatan Lara of Tailor Made Dreams. They made the entire process seamless and assuaged our fears about getting married in a foreign city we'd never even been to. Fernanda helped us virtually navigate the myriad of breathtaking haciendas in the region, even making the three hour trip from Playa del Carmen to send us videos of the haciendas. While there are several amazing haciendas in the greater Merida region, each with its own appeal, Hacienda Yaxcopoil was the one that best melded the glamour of old Merida and the natural vibrancy of the Yucatan.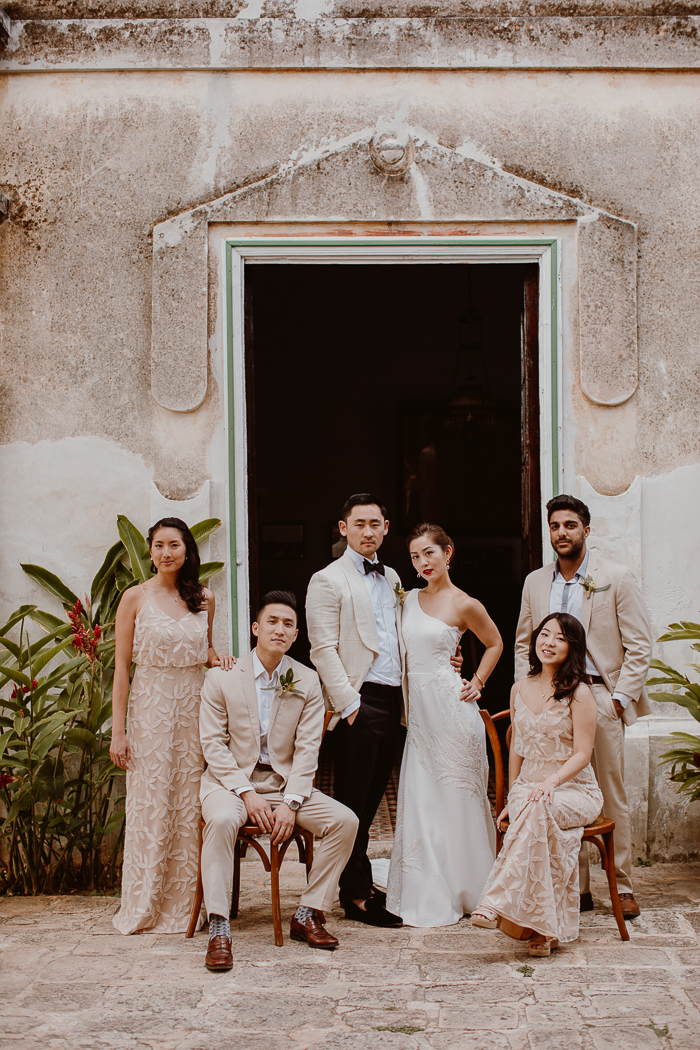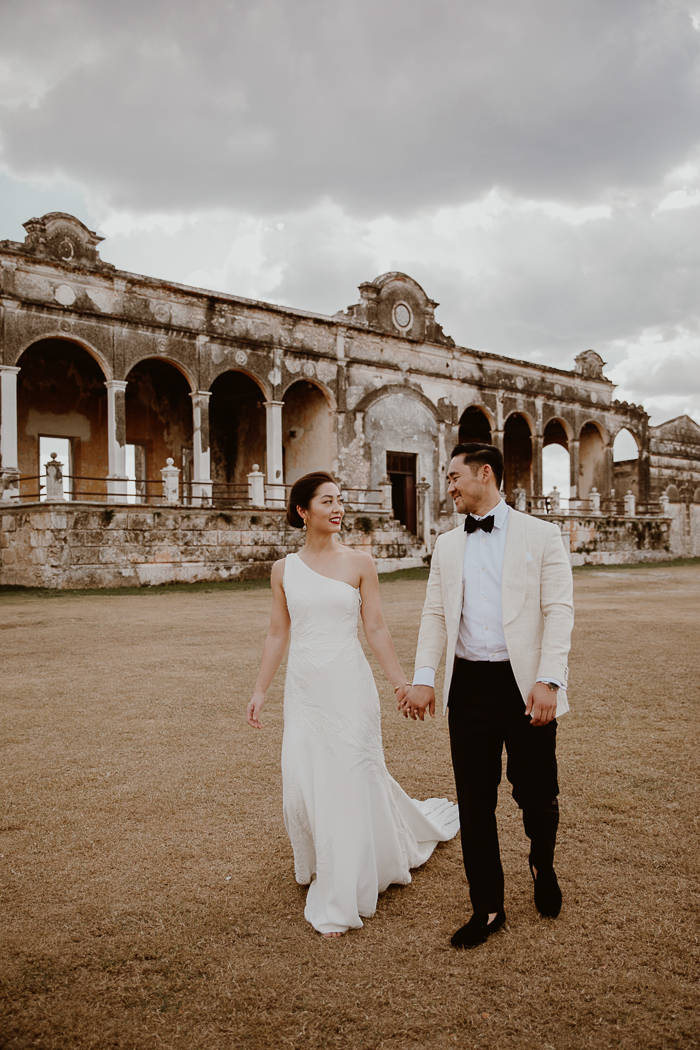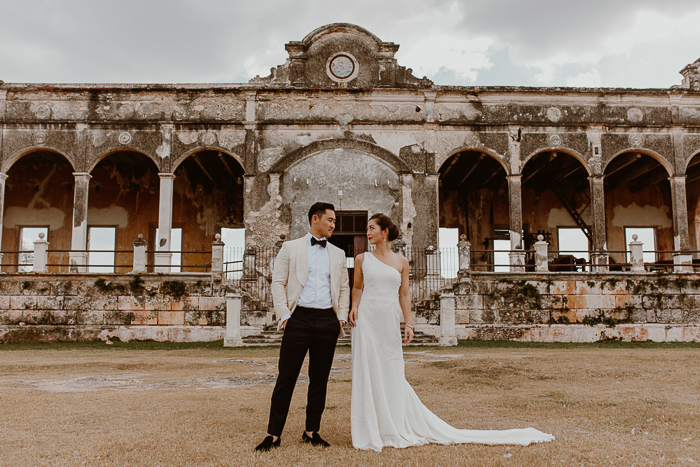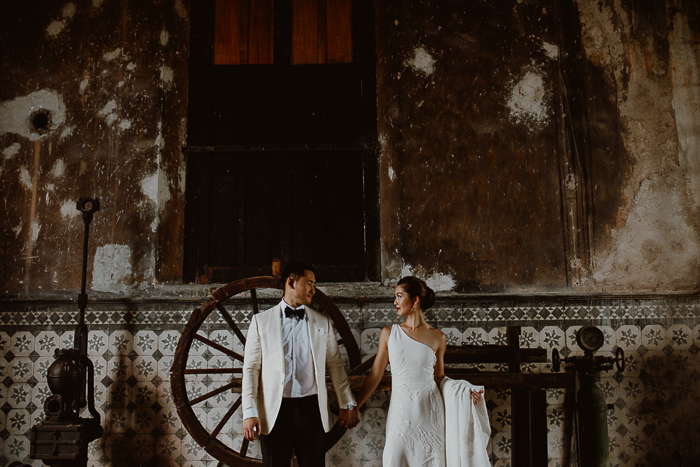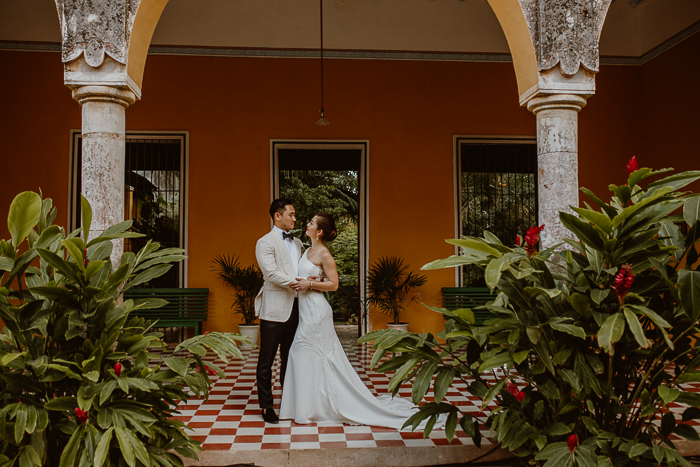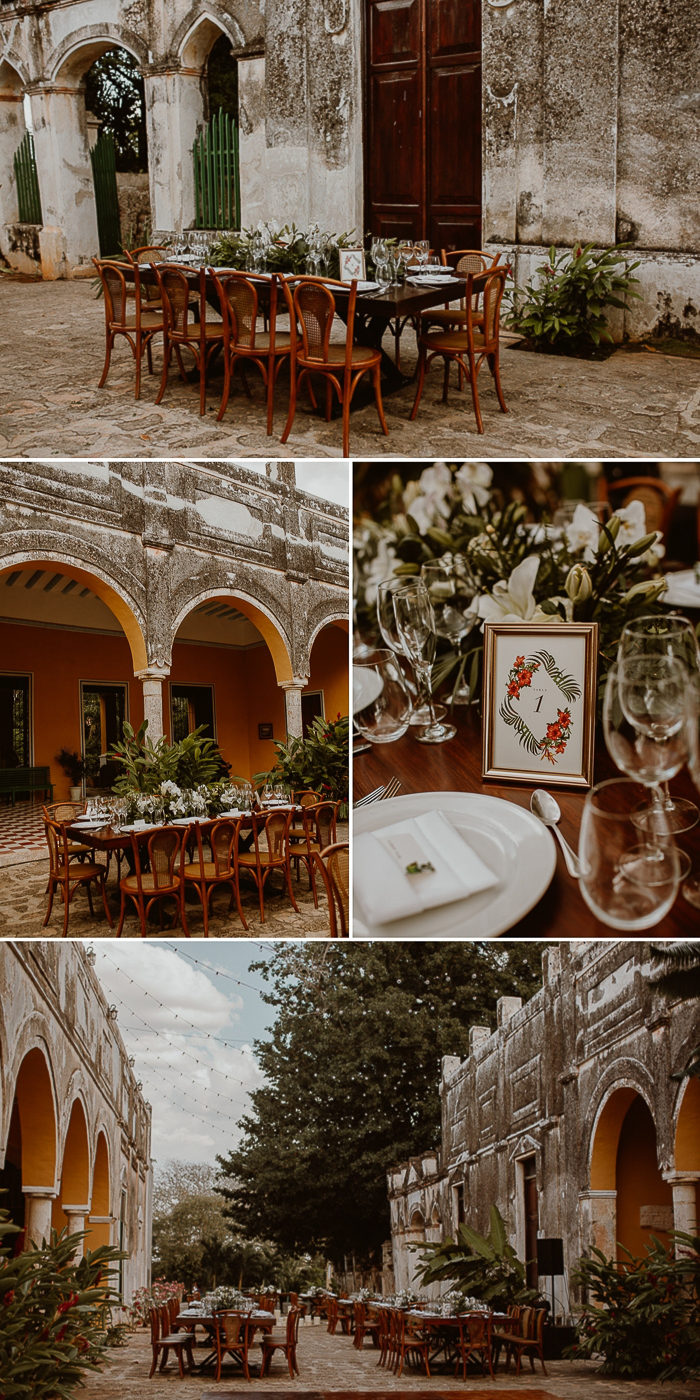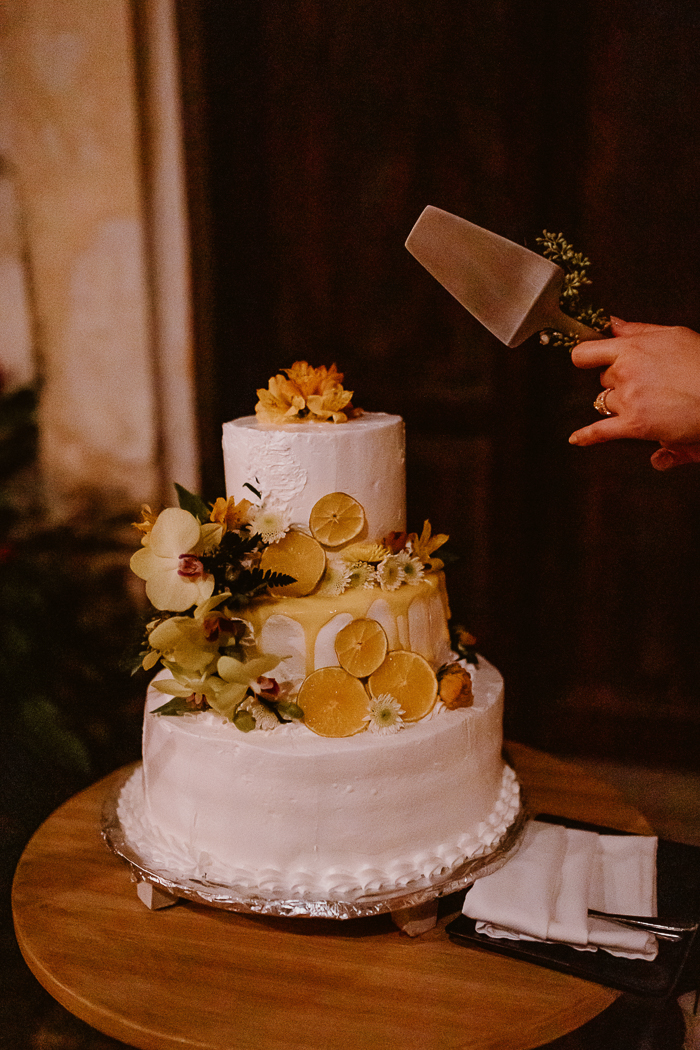 Embracing The Mexican Culture
We loved hearing from so many of our guests how much they loved Merida and what a great time they had. As we had hoped, many of our guests made a short vacation out of our wedding and stayed a few extra days to explore the city, nearby ruins, cenotes, and even nearby towns. It warmed our hearts to see so many of our guests see what we see in Mexico – the wonderful people, amazing food, and endless beauty.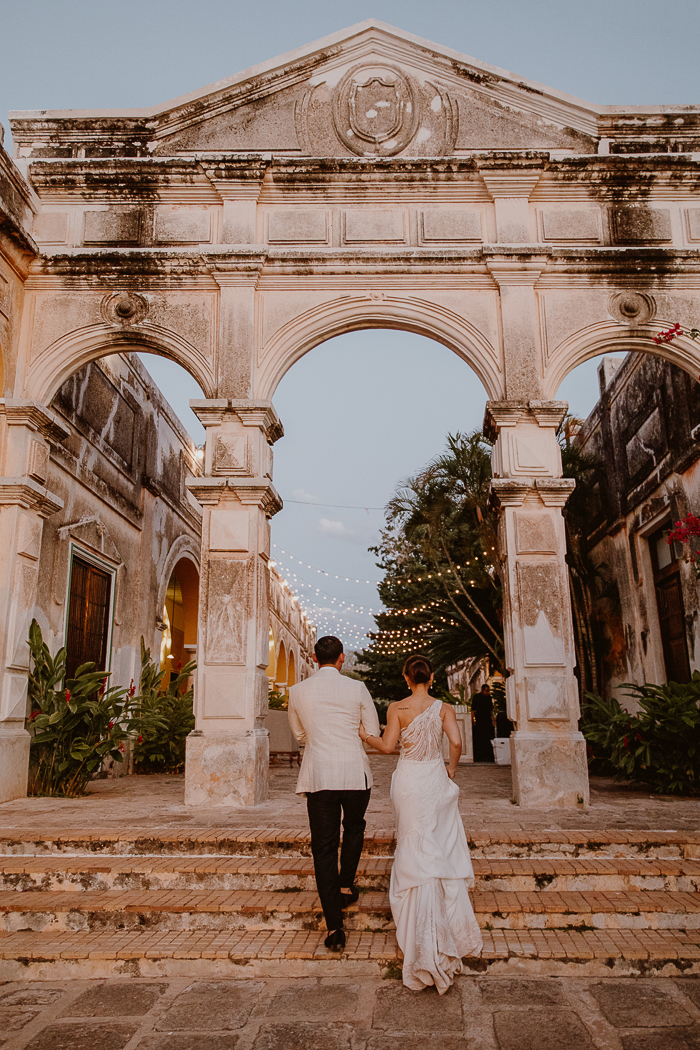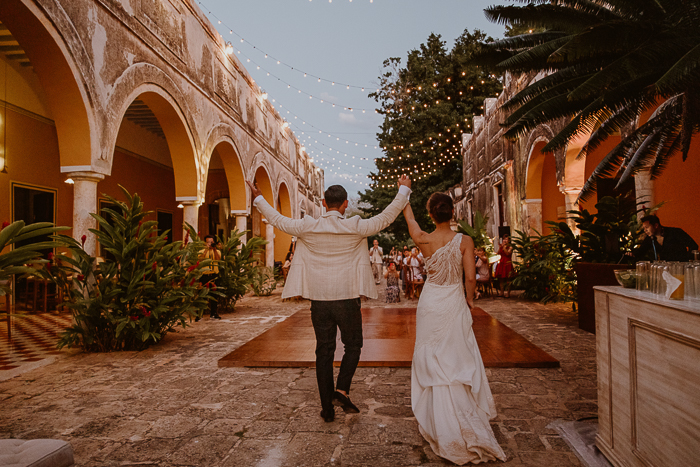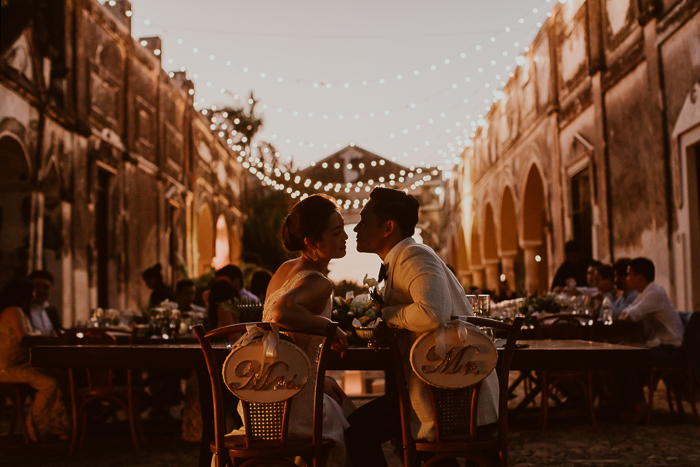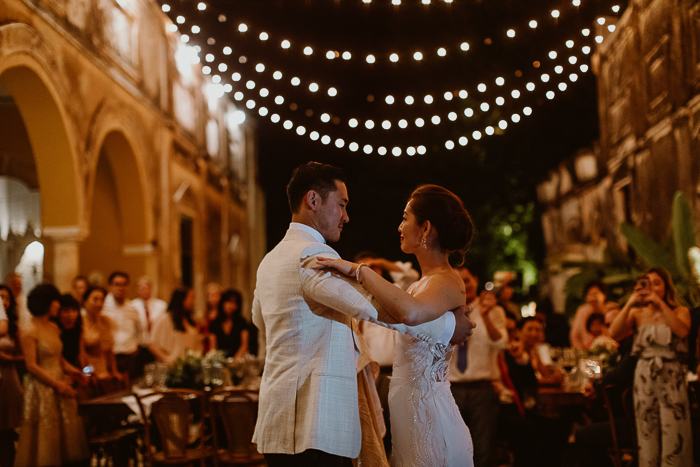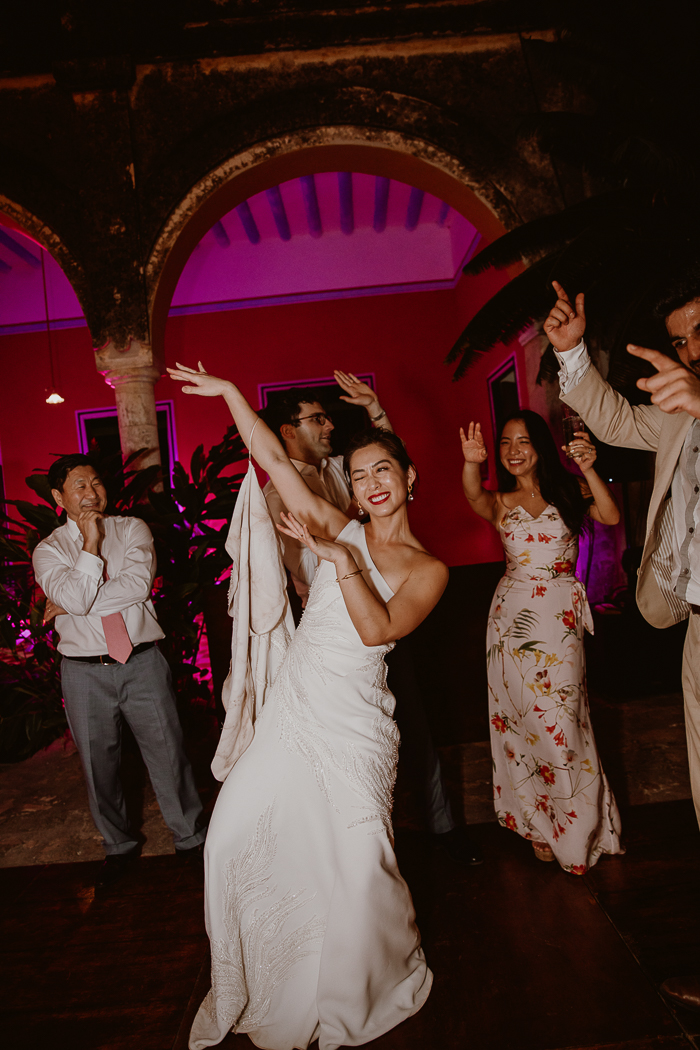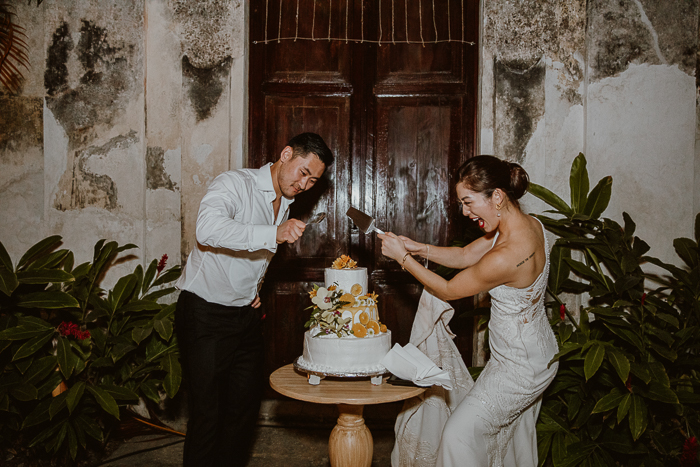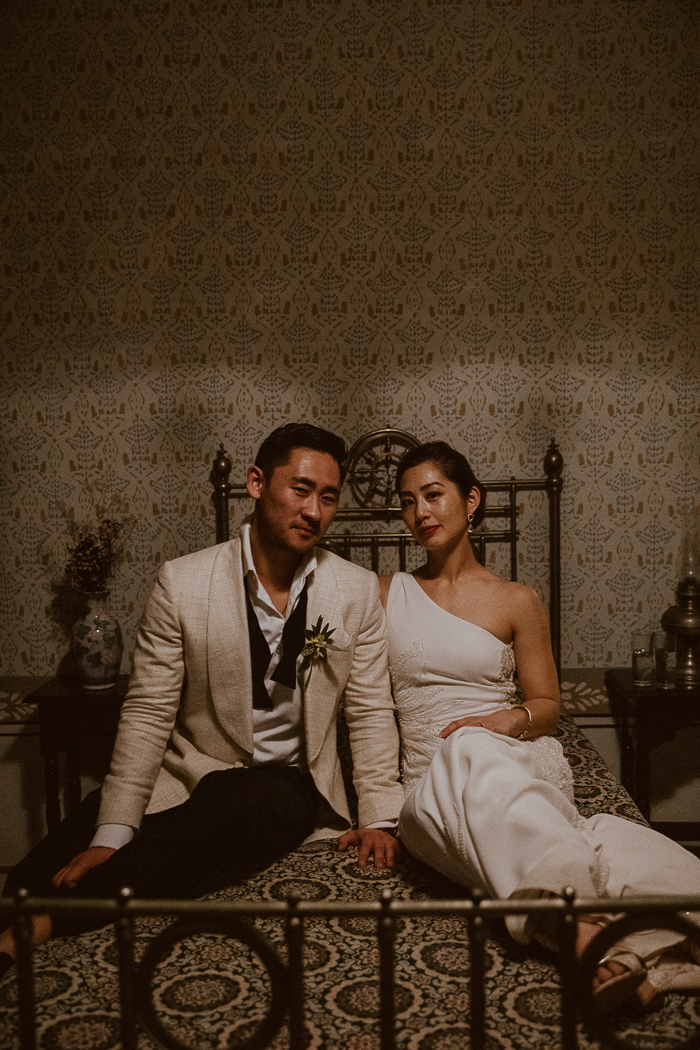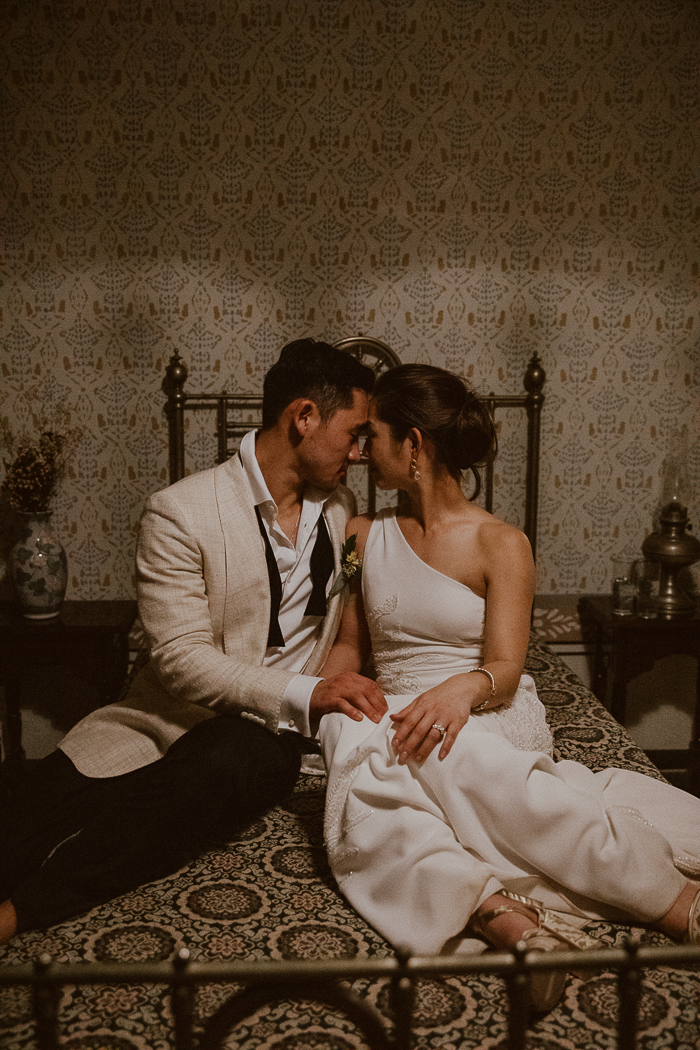 Congratulations again to Jessica and Jonathan on their elegant Merida destination wedding! Big thank you to Ana Hinojosa for capturing the beauty of the day. We know that planning destination weddings can be confusing, which is why we've gathered destination wedding etiquette tips you need to know!