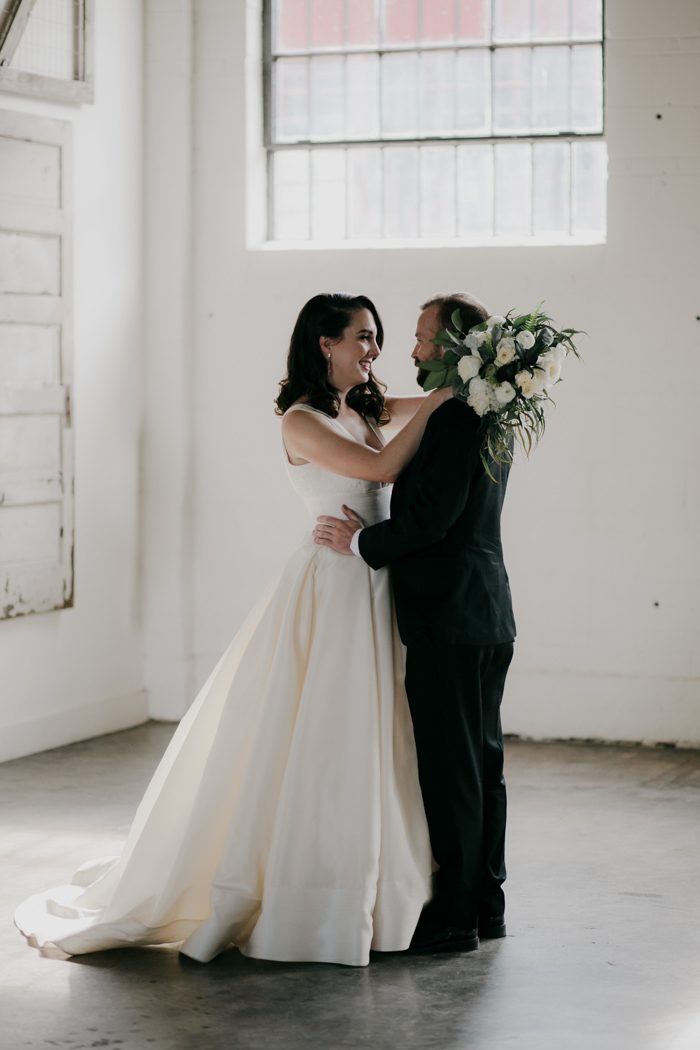 Rebekah and Chris' Propcellar wedding will have you reaching for the tissues, guaranteed. Rebekah had a few first looks moments with her parents and groom, each full of happy tears. If that wasn't sweet enough, the quiet and intimate moments during Rebekah and Chris' portraits were just as emotional. Rebekah and Chris' wedding fun didn't end at their wedding – it continued late into the night with a post wedding party at Paula and Raiford's Disco. Photography Anthology absolutely killed it with capturing the emotion from the intimate moments and the commanding joy that was so evident through out the day.
The Couple:
Rebekah and Chris
The Wedding:
Propcellar, Memphis, Tennessee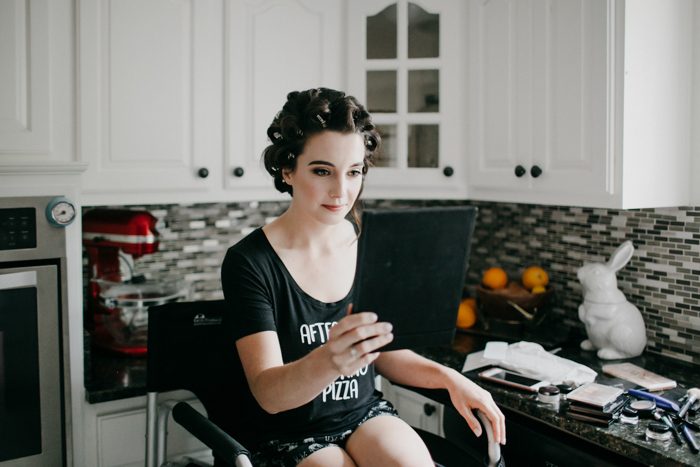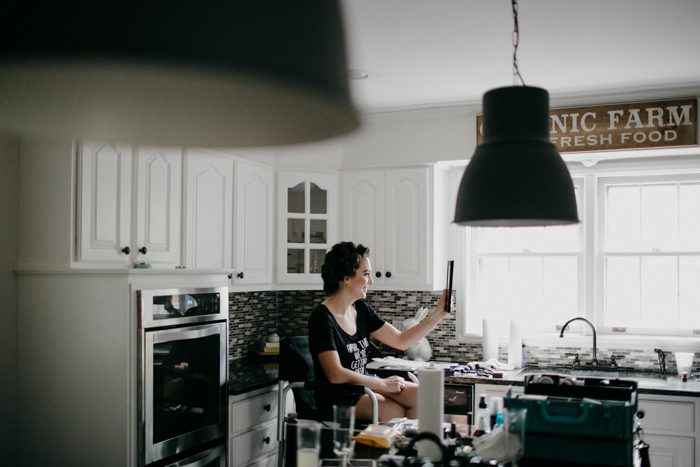 Don't sweat the small stuff – unless that's what you like to do. I absolutely love obsessing over every single little detail but some people don't. If it's not your thing, don't do it. It is my thing, so I spent the entire two days before the wedding decorating 15,000 square feet of event space with my mom and closest friend. No one will notice the tiny little things if you don't make them big things!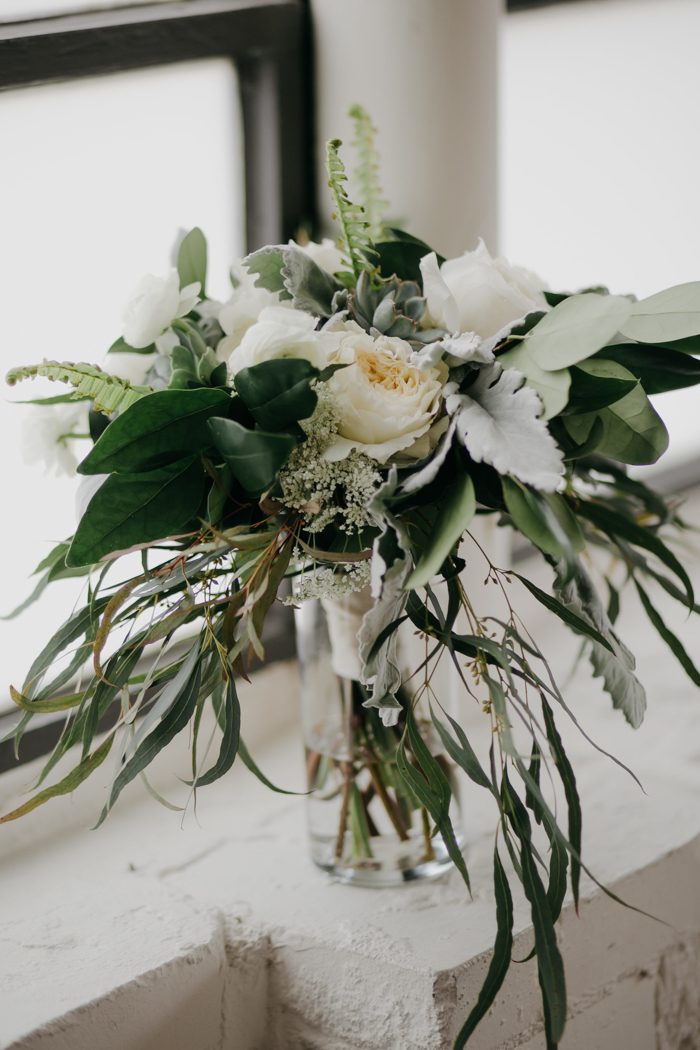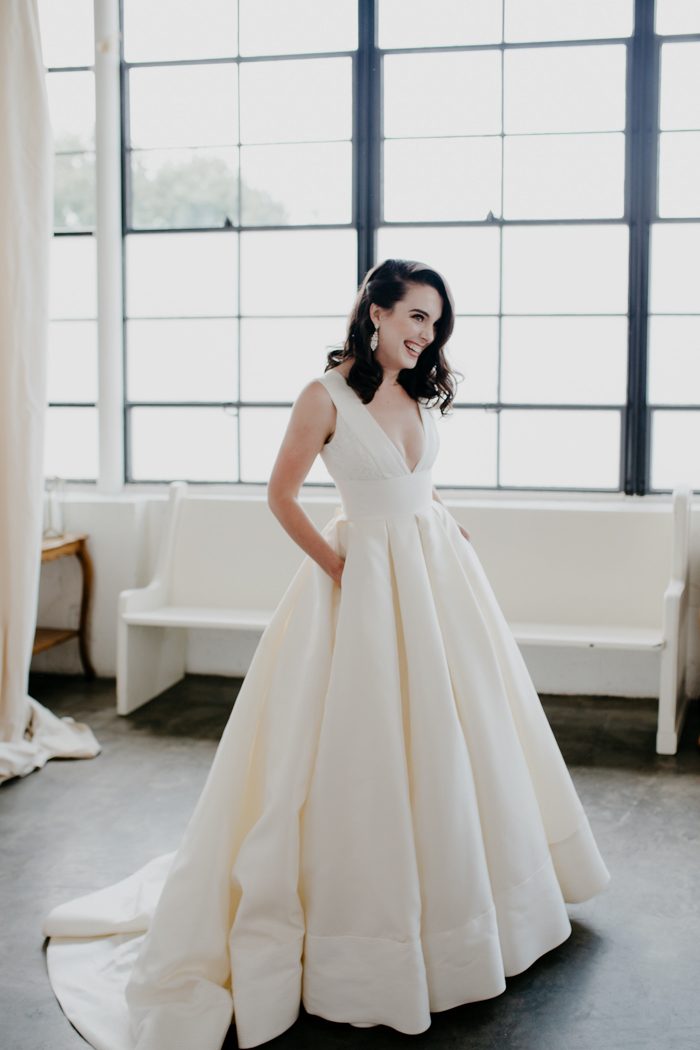 I probably tried on upwards of 100 dresses all across the South. I waffled back and forth on wanting a non-traditional wedding look to a super glam modern look. Eventually Molly Farrell (wedding dress extraordinaire) at Maggie Louise Bridal helped me pick "the one". It was so far from what I expected to wear, but it was also so perfectly me. A giant, spectacular ball gown with a deep v neckline – Anne Barge's Langham. Everyone else wore black, because it's the best color.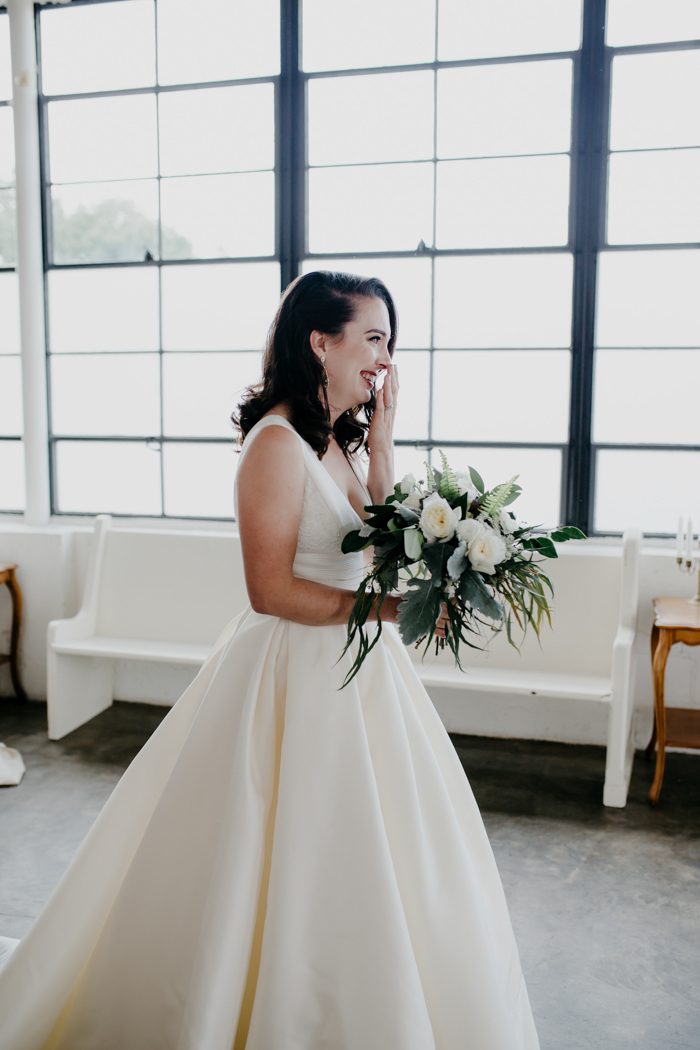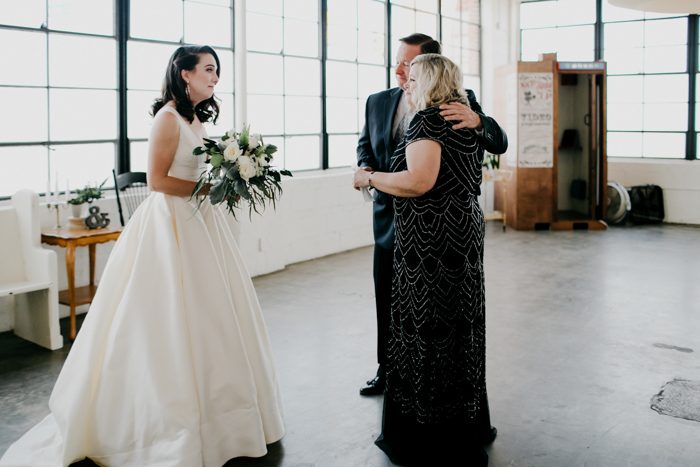 It's hard to pick the most memorable part. Obviously becoming husband and wife was amazing, but I think the most memorable experiences were just having all those "first" moments with the most important people: my mom, my dad, Chris, my stepmom (who made it at the very last second, to my surprise, because I thought she was with my grandma who was having surgery), and some of my most important friends. There were so many happy tears all day long.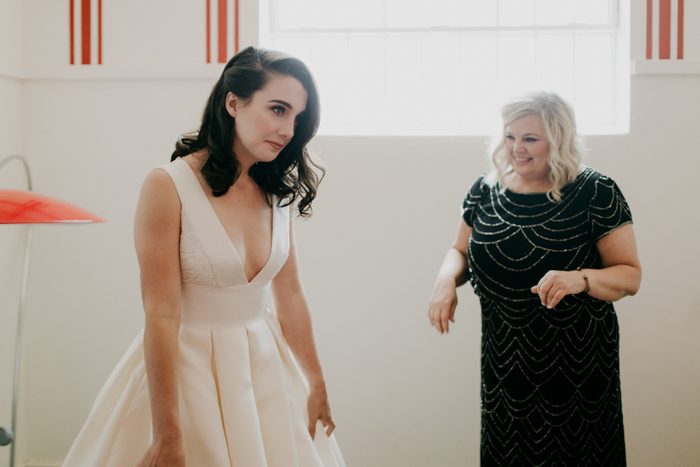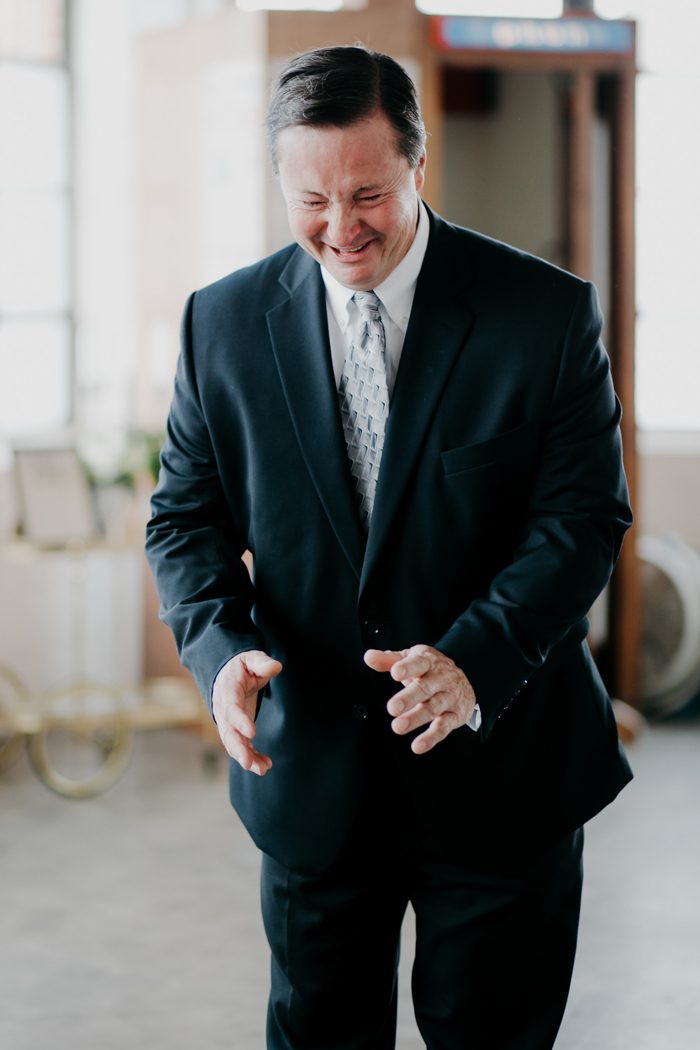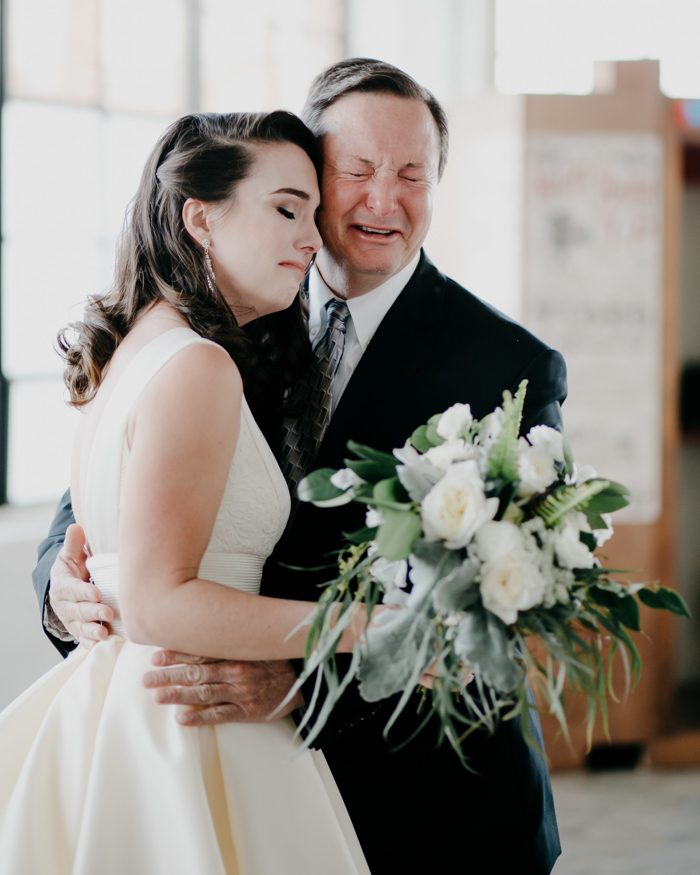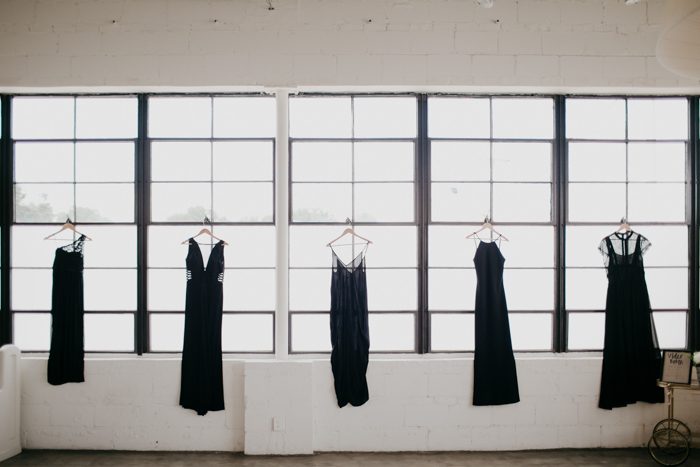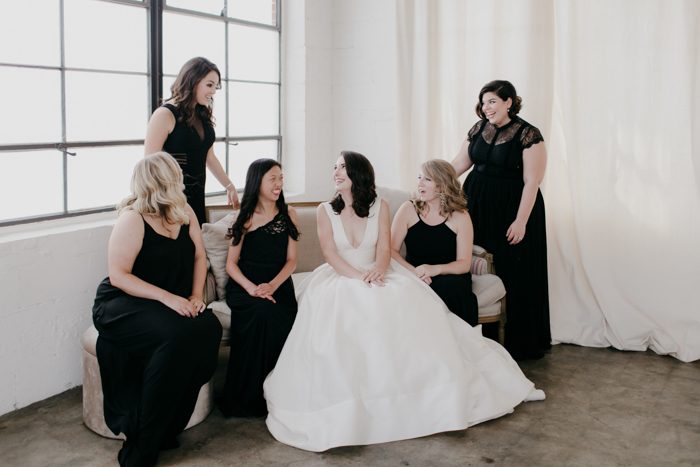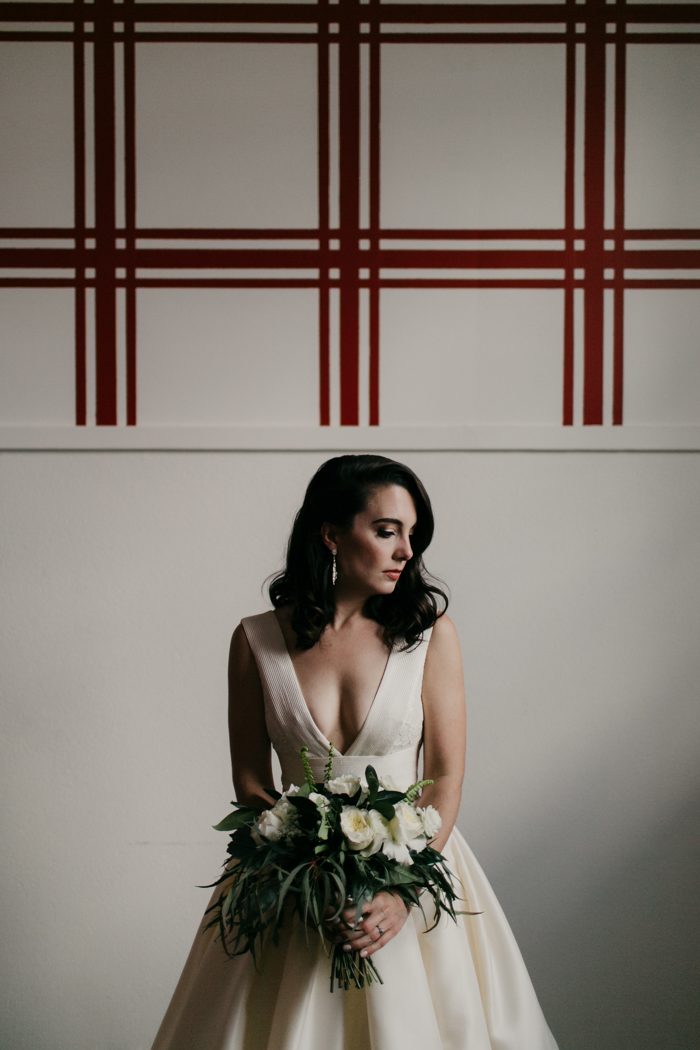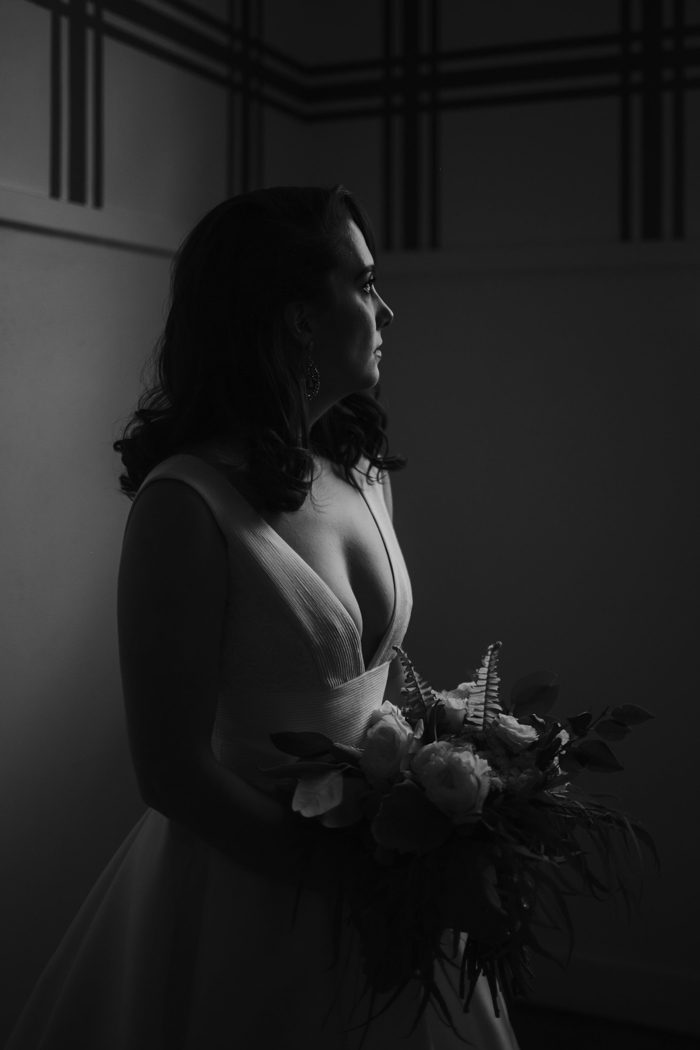 Ashley Posthuma of Photography Anthology made all my photo dreams come true. Like everything else, I wanted my photos to be unlike anyone else's I had seen. She exceeded my expectations and then some. She was perfect. She kept me calm – steamed my dress – did everything! Even came to the disco with us on the party bus for the after party to take more photos! Photos last forever – make the photographer count. And fly someone in from Charleston if you have to, because it's worth it!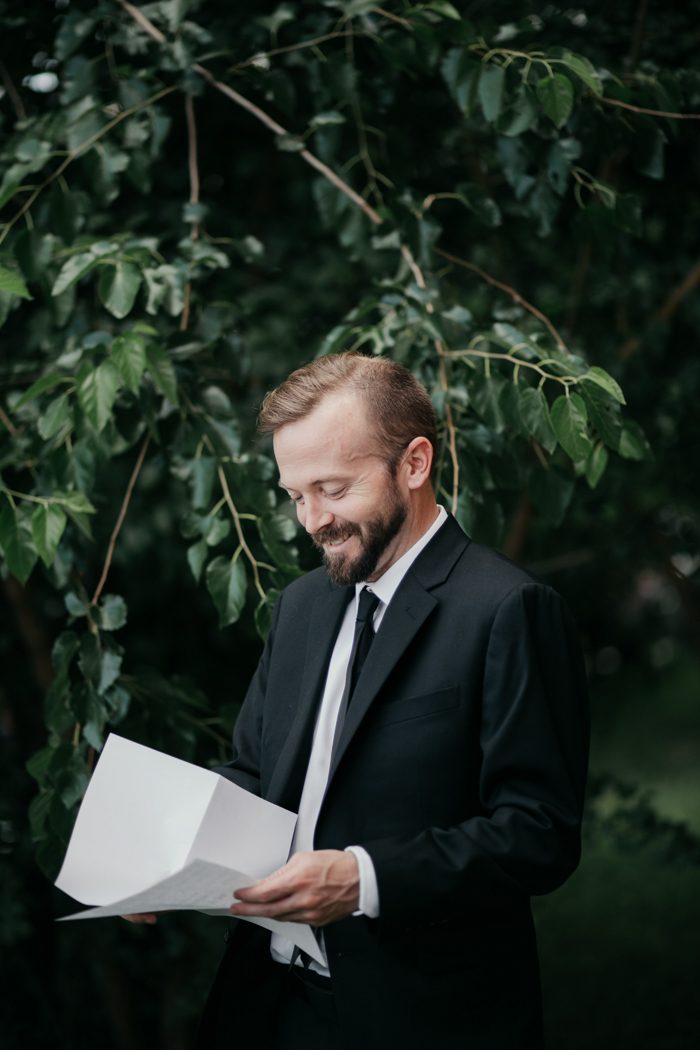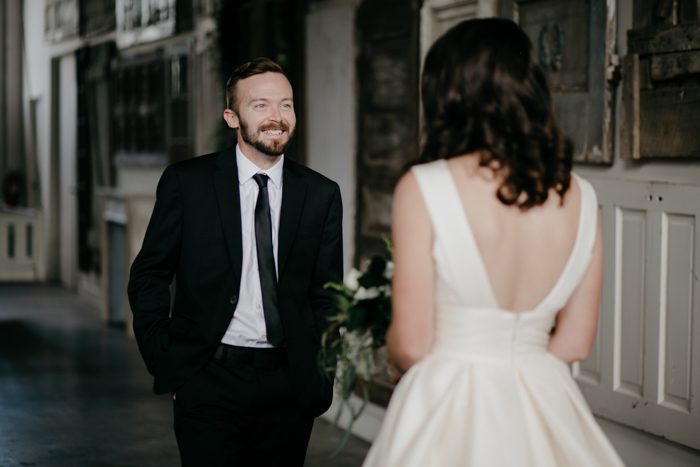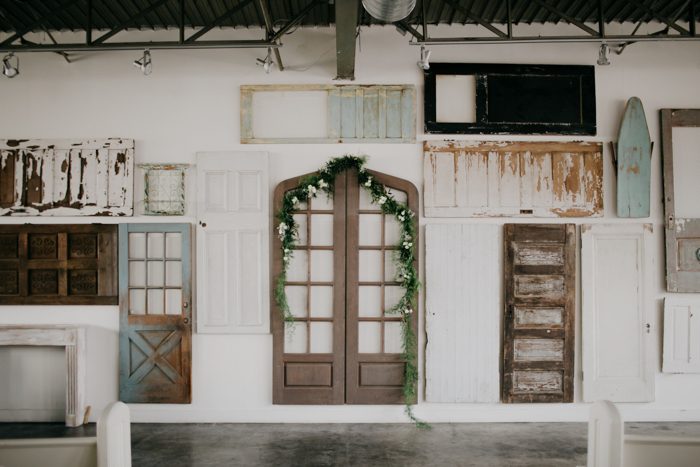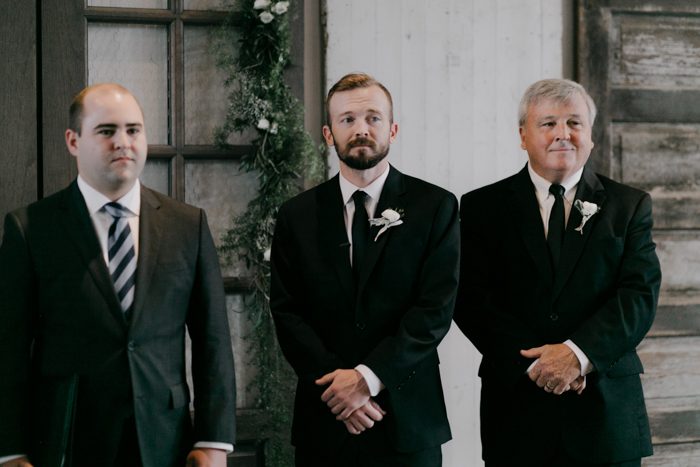 We had one of our really good friends marry us. He got ordained just for the wedding, and it turned out perfectly. It was funny, sweet, and most importantly – short. We wanted to get right to partying!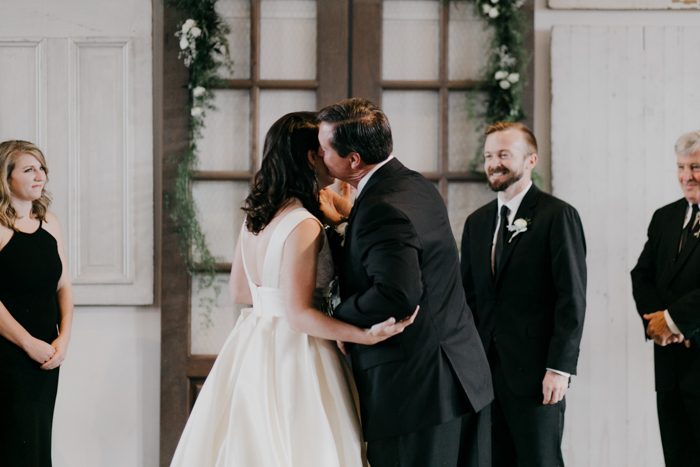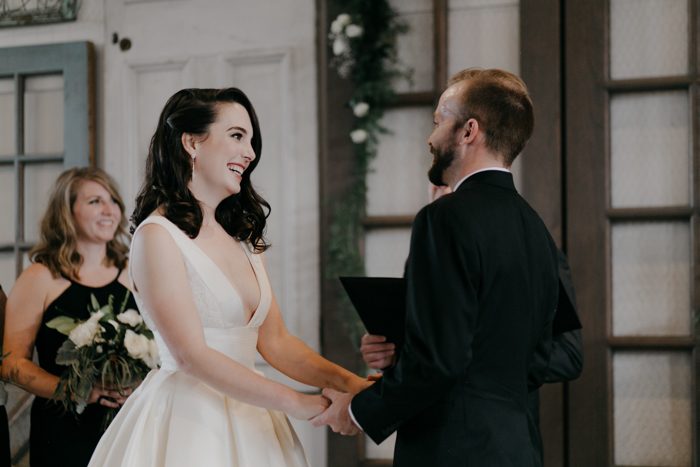 Processional: All of the Lights Interlude – Kanye West
Recessional: Wouldn't It Be Nice – The Beach Boys
First Dance: Cover Me Up – Jason Isbell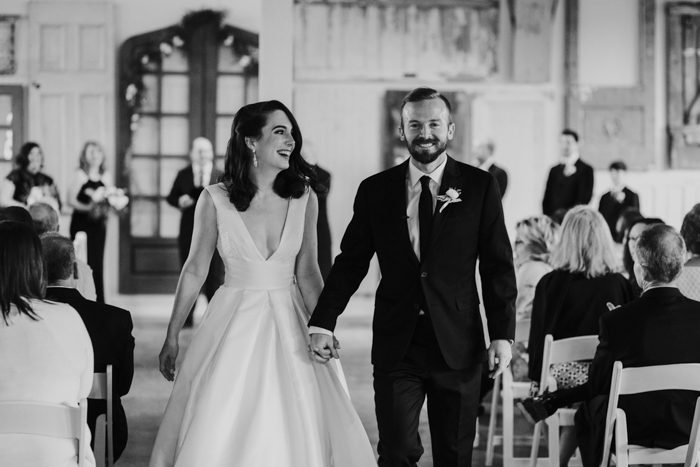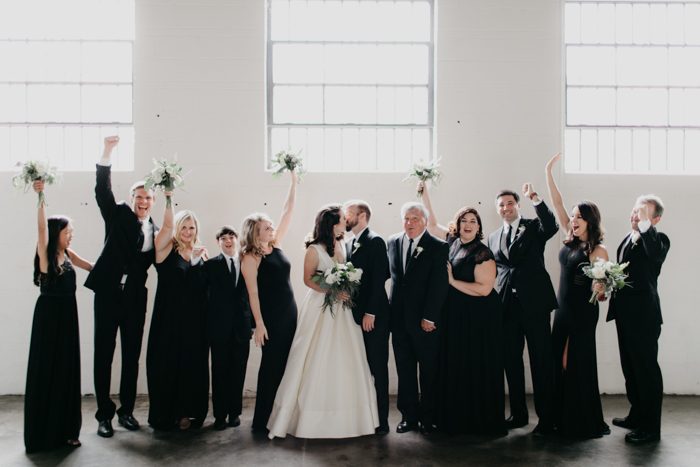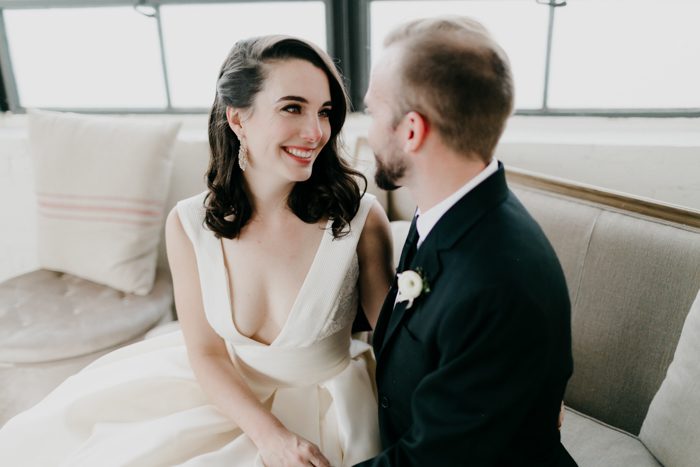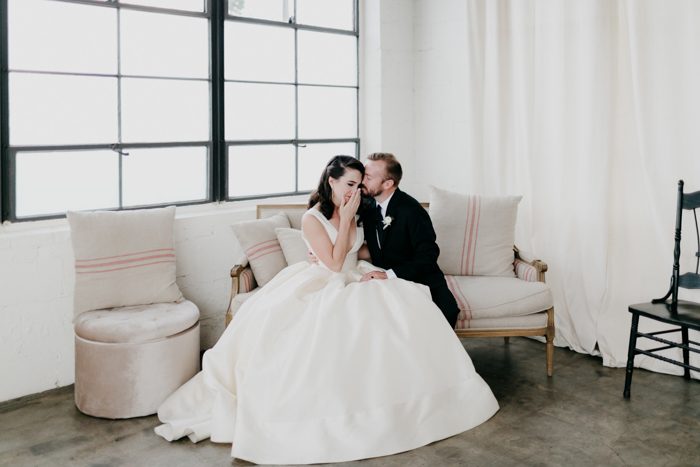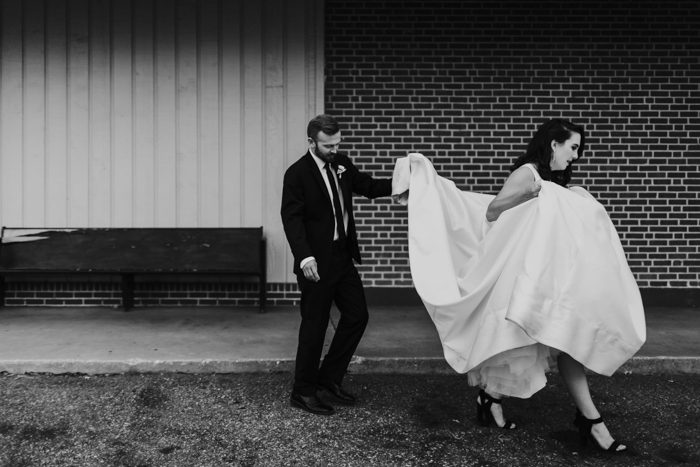 We chose the wedding venue, because it was a definite reflection of our style. I buy and sell antiques, so obviously I wanted a giant, beautiful warehouse with ANOTHER giant, beautiful warehouse in the back FULL of antiques you can use to decorate with! We also wanted to have everything at one location that was in the middle of Memphis. We were planning for everyone to have WAY TOO MUCH FUN and wanted no drinking and driving!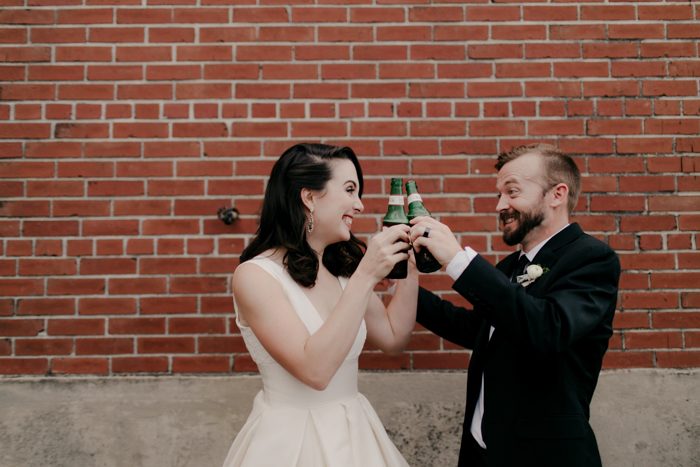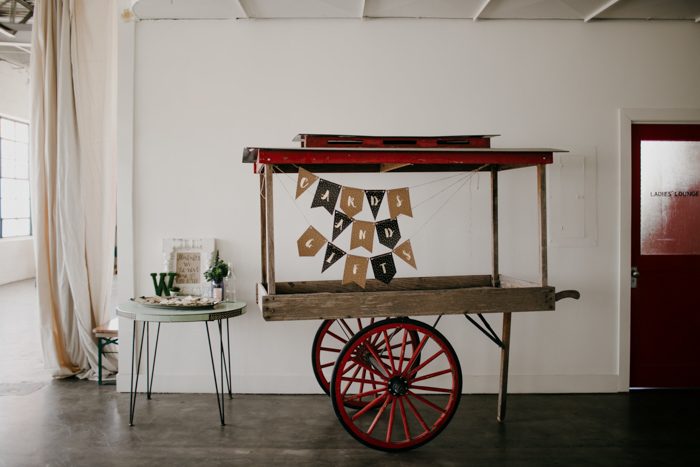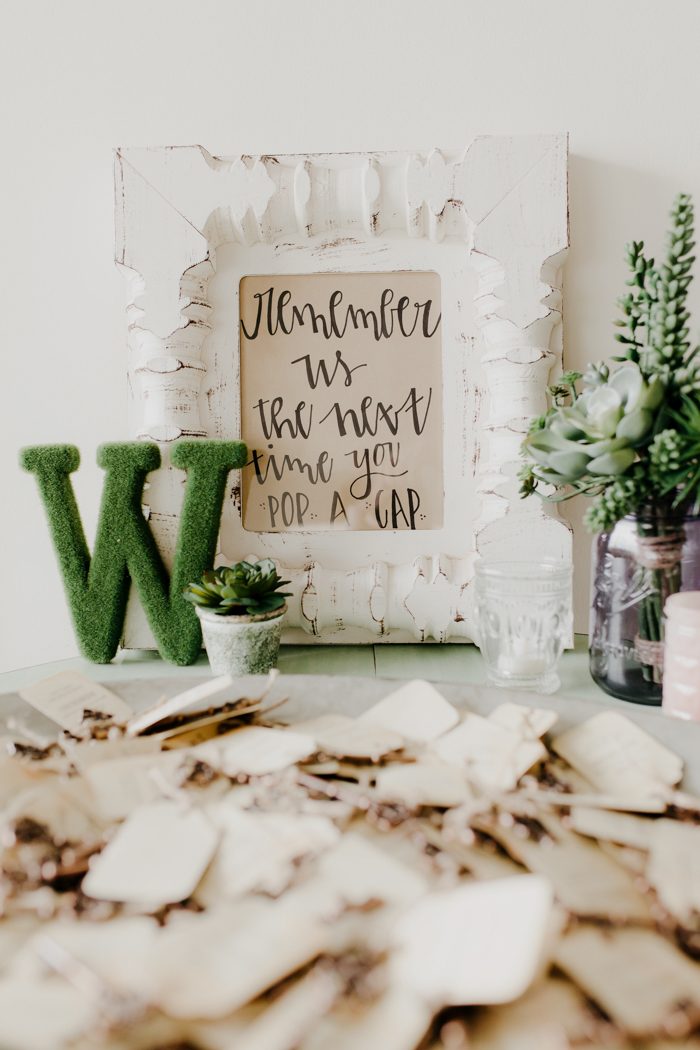 We gave out precious vintage looking skeleton key bottle openers. My mom made some really cute tags that said "Love is the Key – Rebekah and Chris6.3.17″, and our sign to take the favors said "Remember Us The Next Time You Pop a Cap", because #Memphis.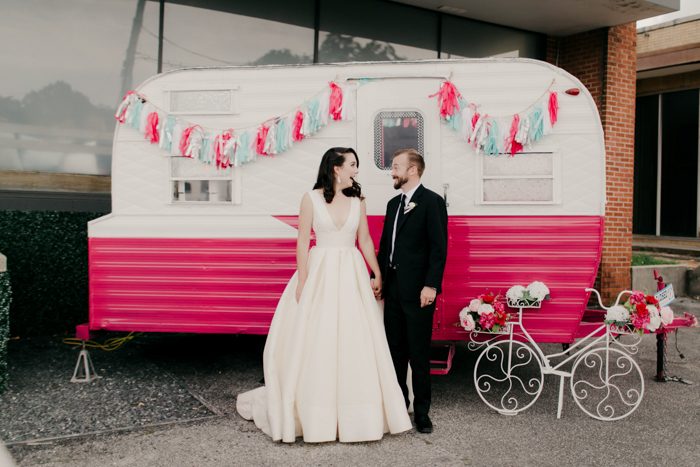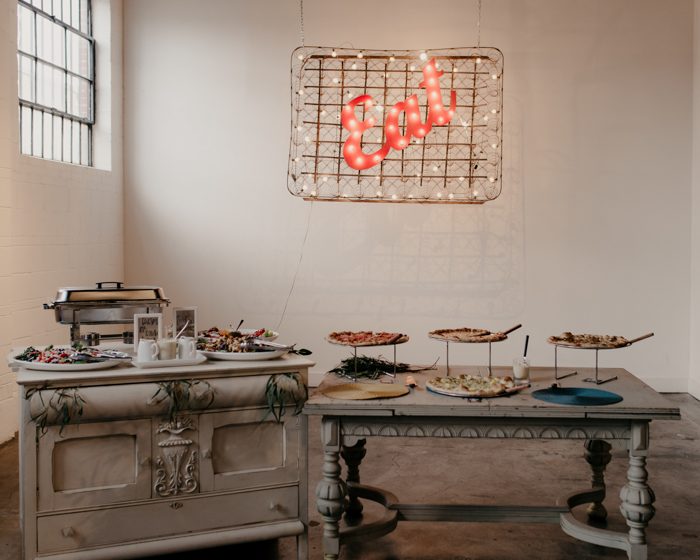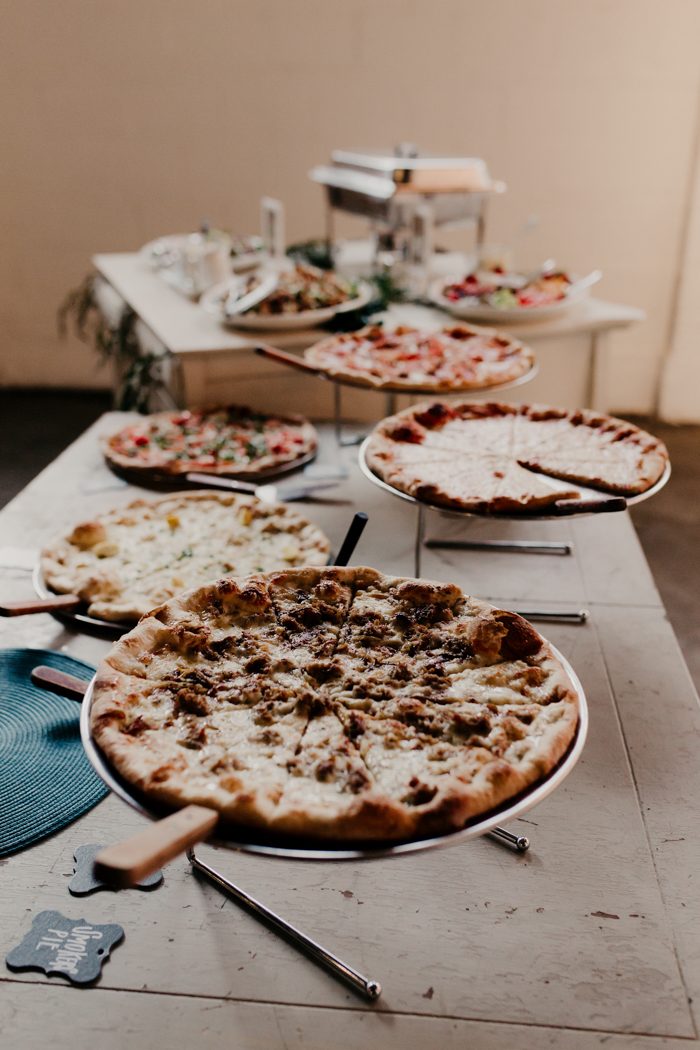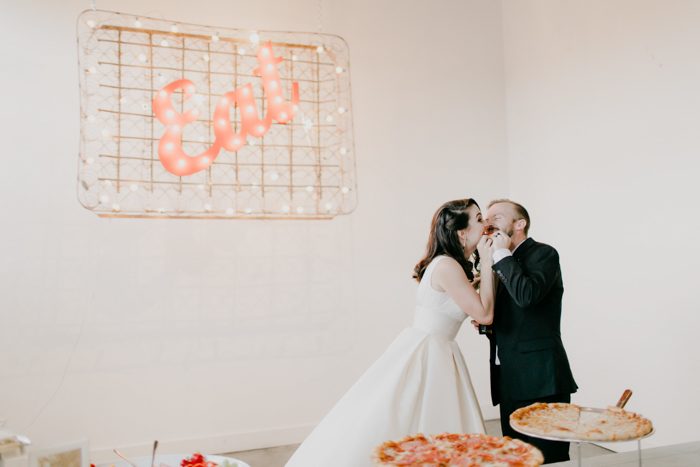 We had freaking pizza and ice cream! We had our favorite Memphis pizza spot cater all the food, and Ben and Jerry's catered dessert. Who says you have to have boring reception food and cake?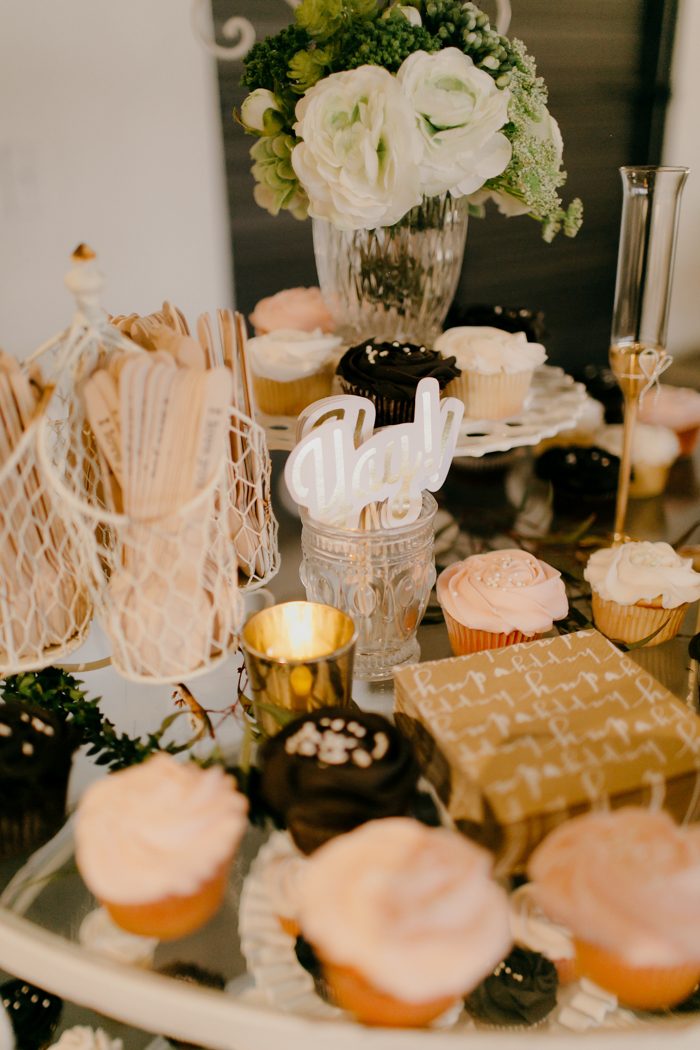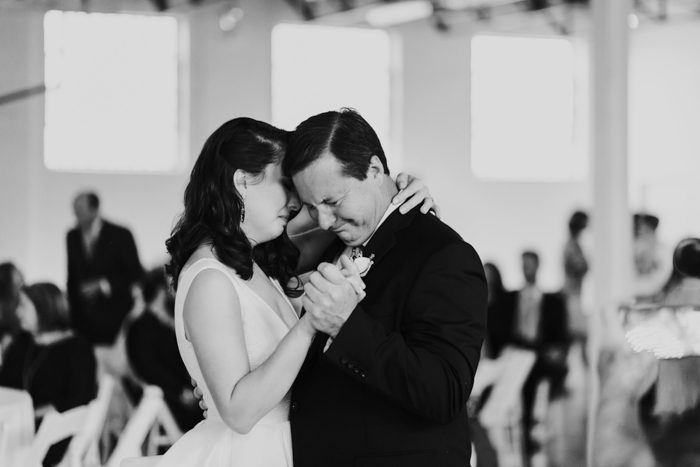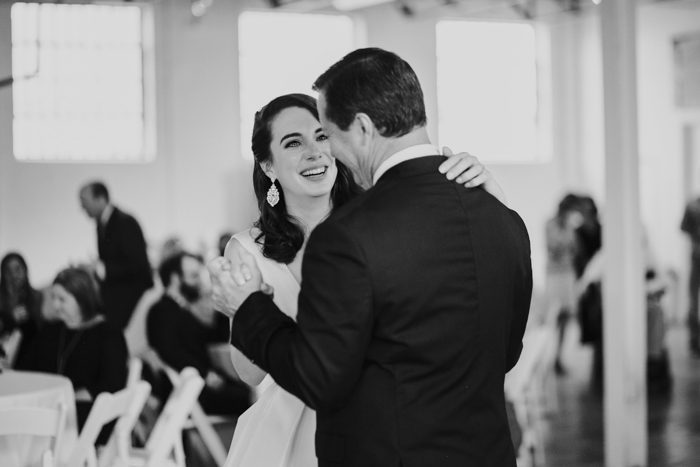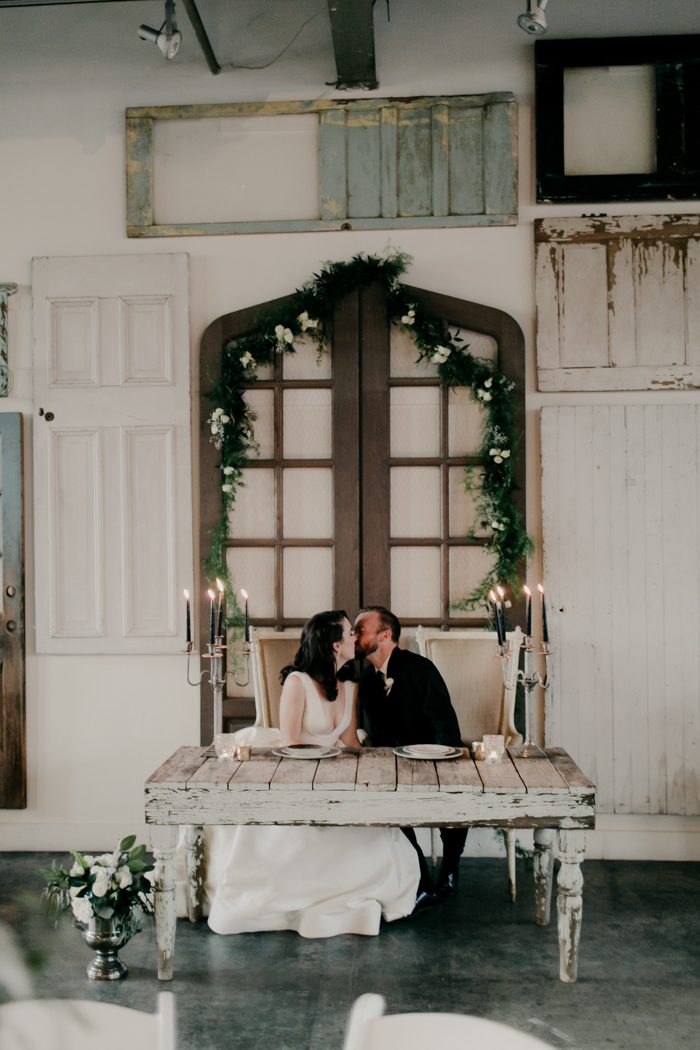 I love decorating and designing, so the vibe just naturally fit into my normal scheme: eclectic, vintage, random chicness!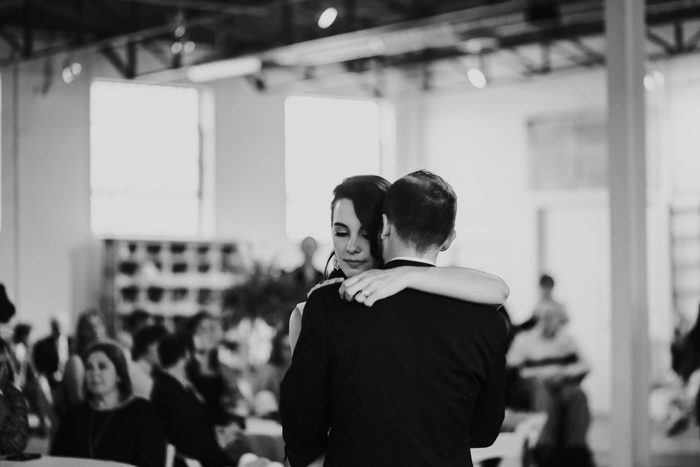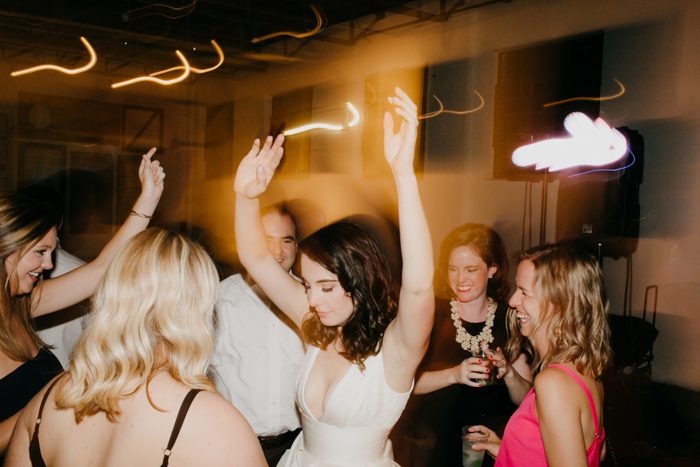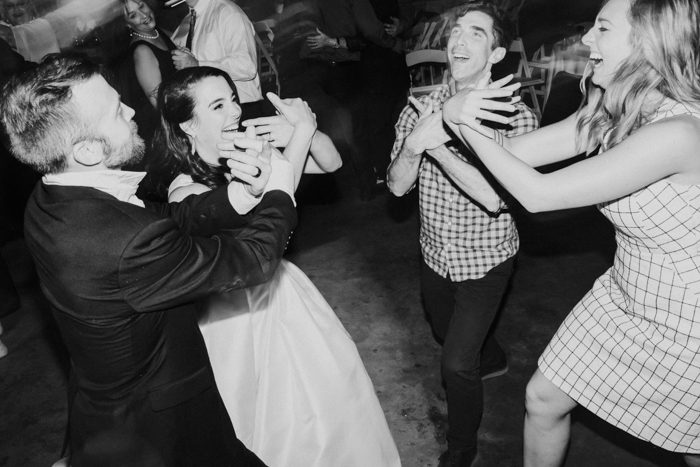 The most important thing for us during the wedding planning process was to keep things authentic. I wanted the wedding to be a representation of us andnot plan the wedding based on what other people would think. We wanted a kick-ass party that uniquely embodied us as a couple, and I think we accomplished that. From walking down the aisle to Kanye West to crushing pizza at the reception, we gave zero…you know…about the traditional "rules" of wedding planning!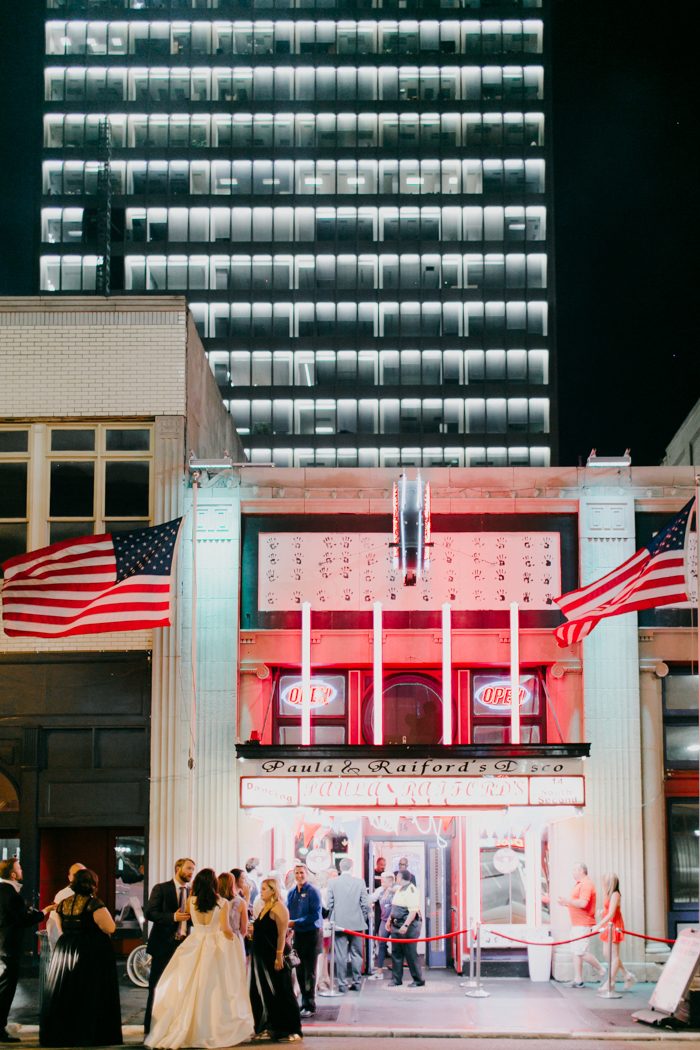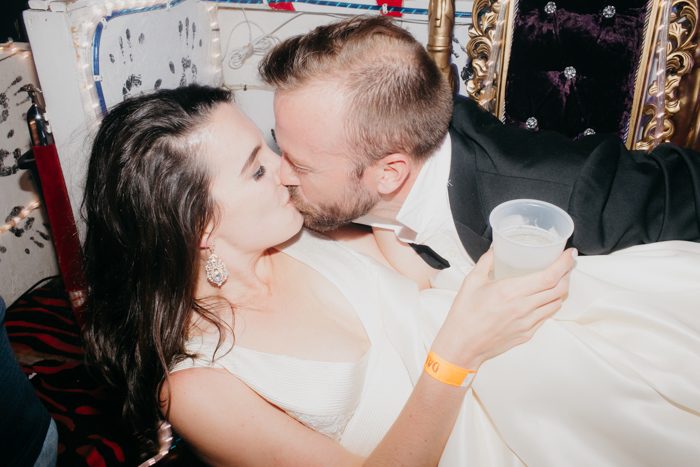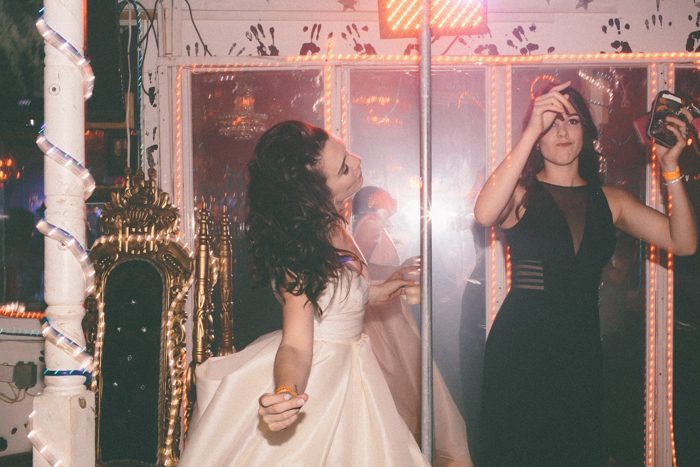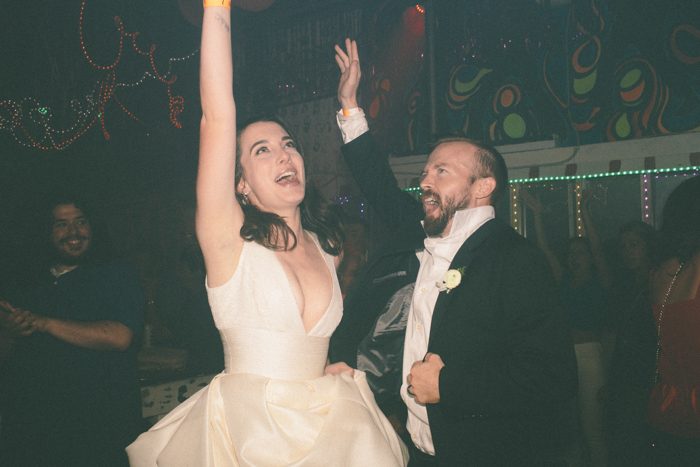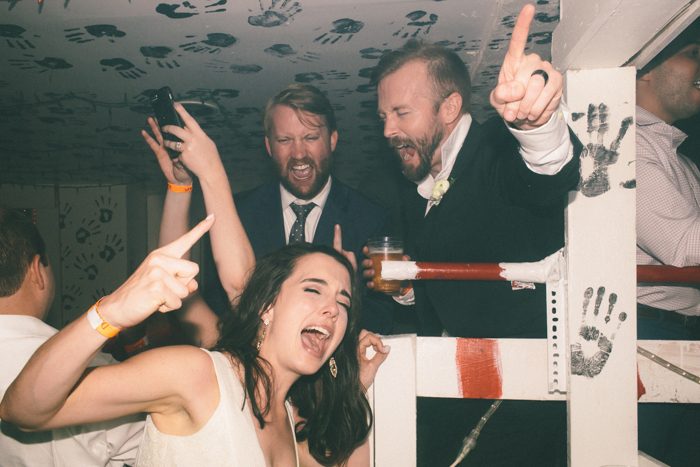 Congratulations to Rebekah and Chris on their wedding day, and a special thanks to Photography Anthology for sharing their wedding with Junebug! If you loved the vibe to this wedding, then you have to check out this luxe vintage Manhattan wedding in Fort Tryon Park.