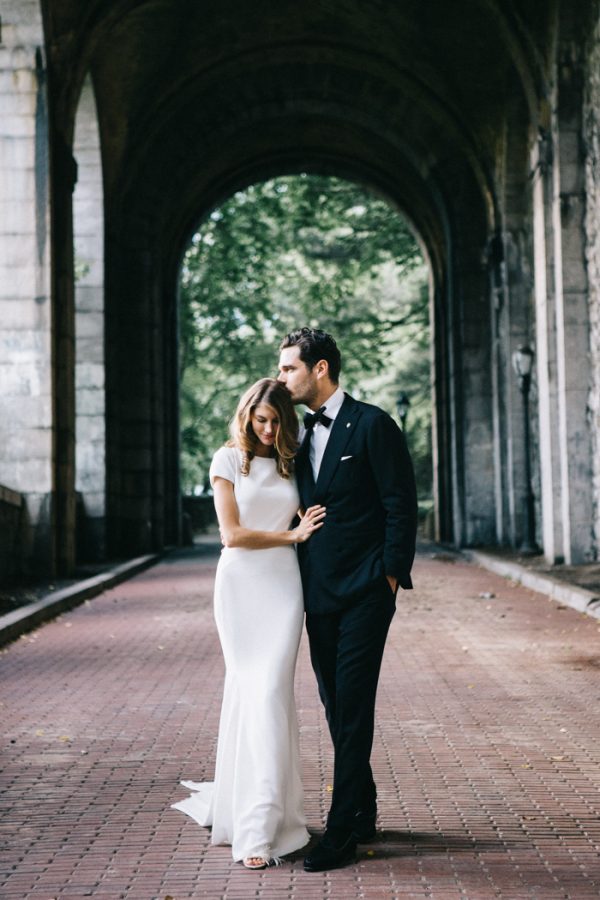 After having lunch at New Leaf Restaurant a few years prior to visiting Fort Tryon Park, it was fate that led Gina and Jislain to planning their wedding at this exact place. Falling in love with the European vibe, they kept their wedding classic and timeless with the use of greenery and ivory florals thanks to Floresta. Wanting to give it a vintage twist, their use of brass decor and carved wood tied it all together. These sweet details, as well as some pretty fun and unique family traditions (what's up, maple syrup shots), were captured by Fiore Films and Sarah Murray Photo.
The Couple:
Gina and Jislain
The Wedding:
Fort Tryon Park, Manhattan, New York
Fiore Films… just wow! Sharrone and Jack are so fun and I couldn't imagine the day without them. This duo is beyond talented. Jislain actually wasn't sure he even wanted a videographer until I found and showed him Fiore Films and THANK GOD we found them!! Romantic and edgy, I've never seen anything like their work. It feels like you're watching a movie and I wanted to see more. Sharrone is a mastermind of editing!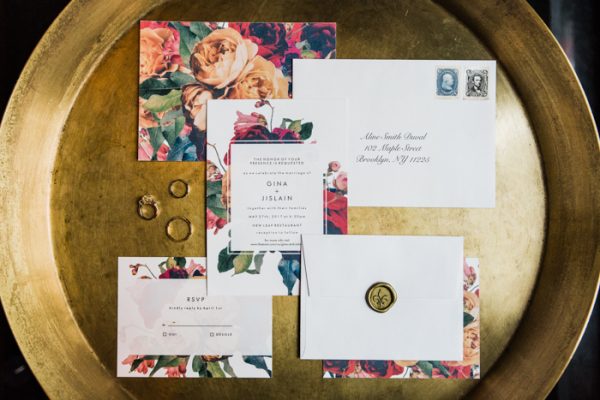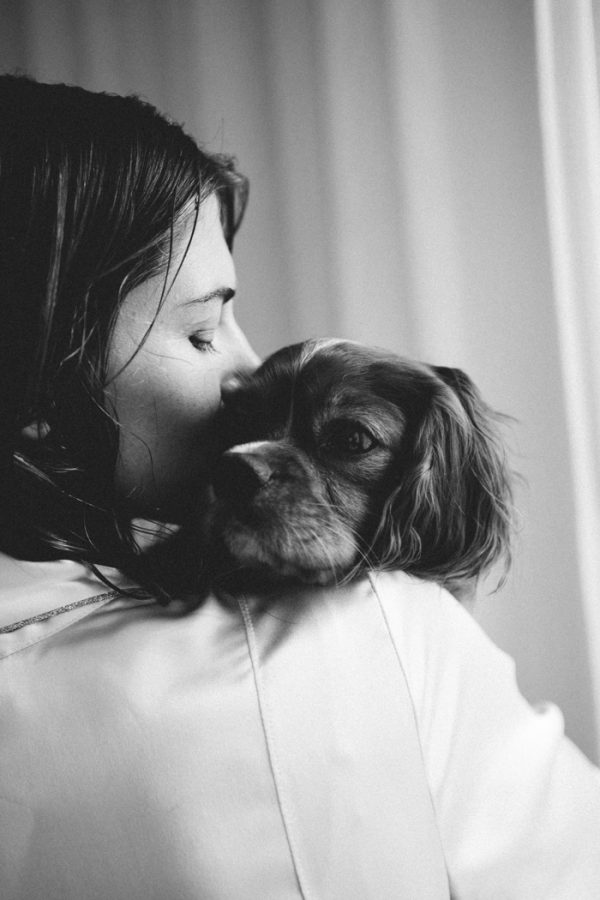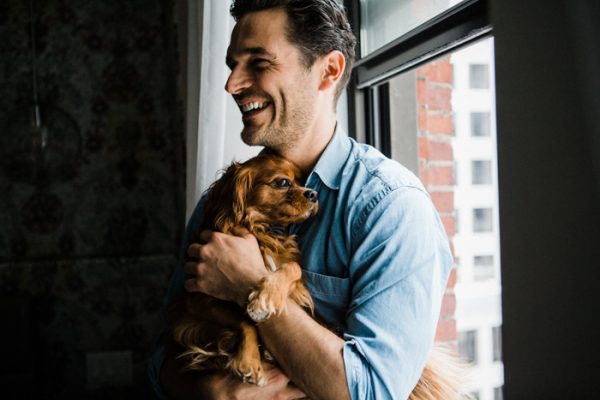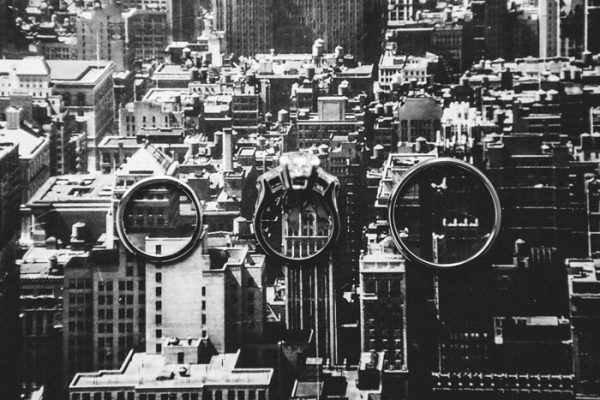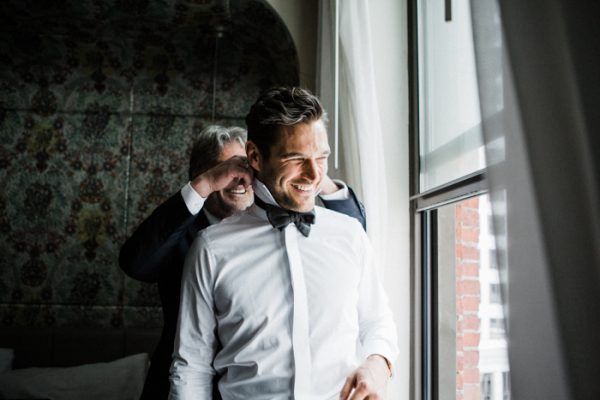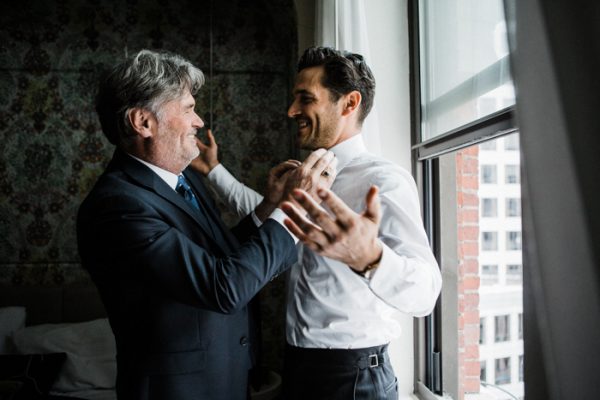 Most important was keeping it fun! It was a long awaited celebration for many of us… Jislain and I had been together for 9 years, and our friends and family couldn't have been more excited for the big day. Throughout the planning we kept reminding ourselves that this is the one day, when all the family and friends (from all over the world) will come together for the first time and possibly the only time. We wanted to put on a show for them, keep the energy up and end it with people wanting more. I would say, mission accomplished.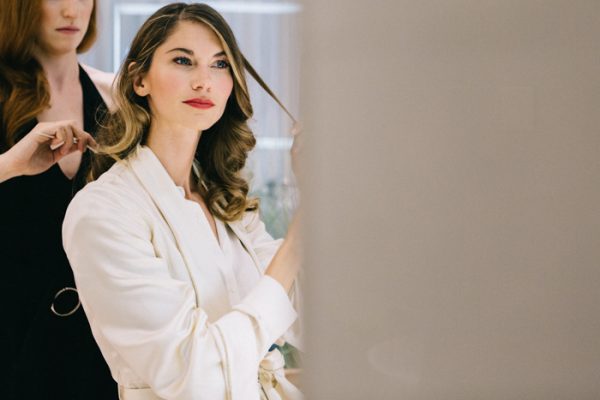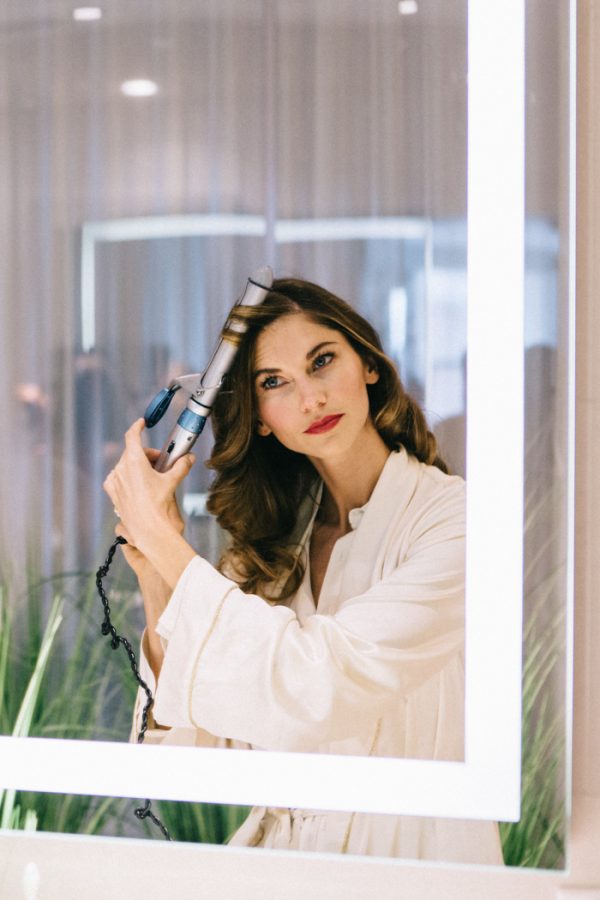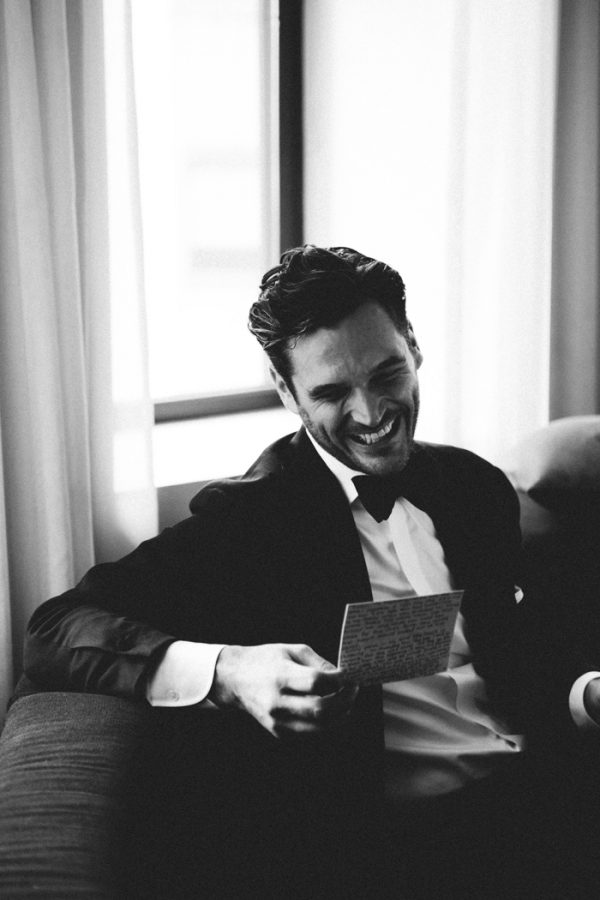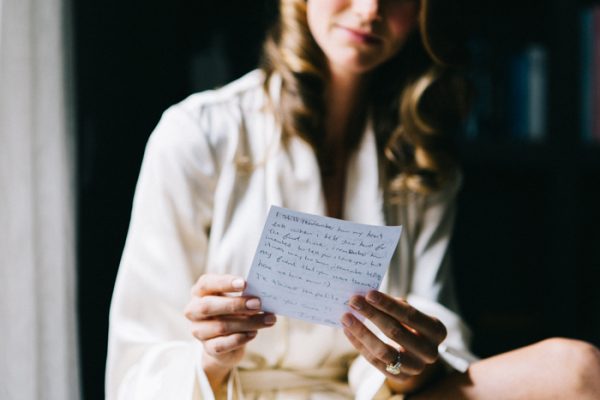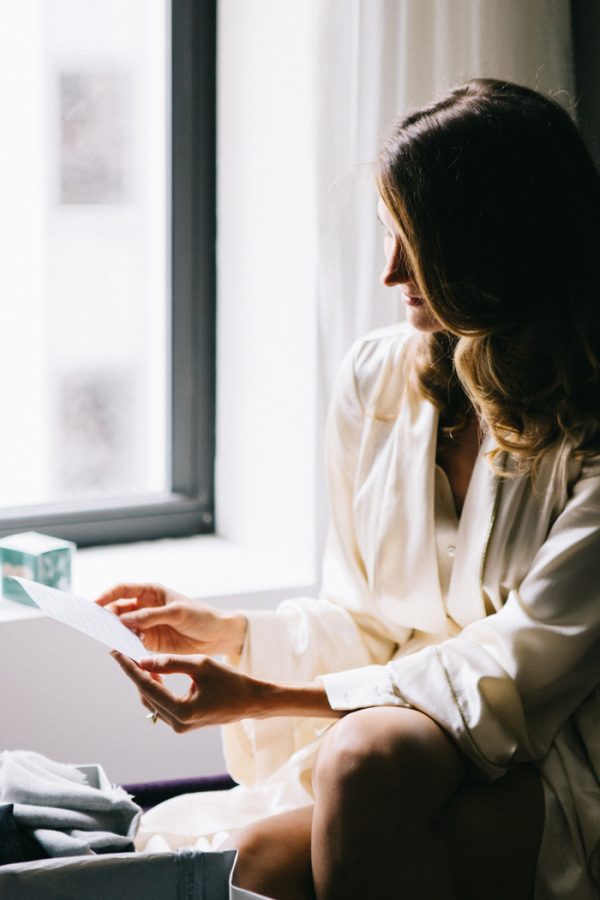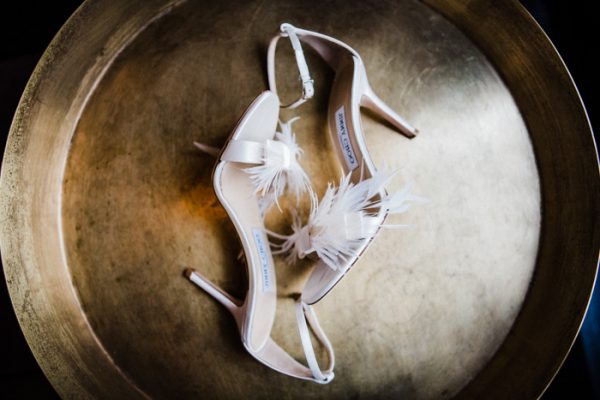 I wanted a classic dress – think modern day Grace Kelly. I took Jislain wedding dress shopping with me. I know its "tradition" for the groom not to see his bride in the wedding dress before the big day but for me, the only persons' opinion of my dress that mattered was mine and Jislain's. I wasn't going to tell him which one I ultimately picked, as he wanted to be surprised. But by doing this, I was able to see what types of dresses "wowed" him. He is very fashionable and has a big opinion on clothing.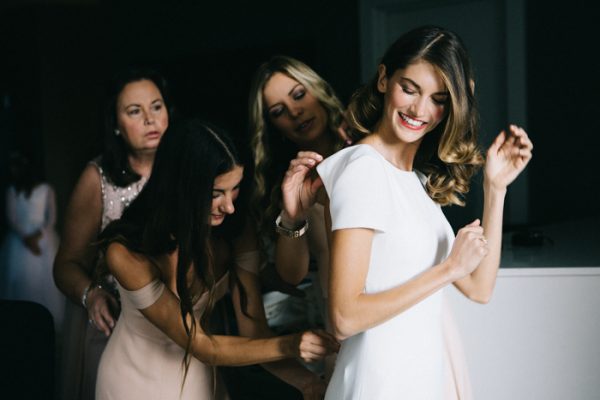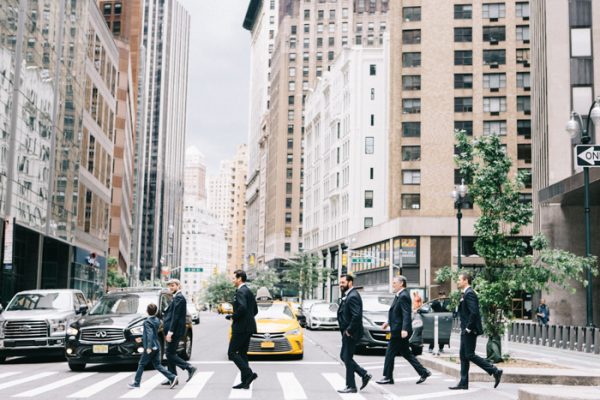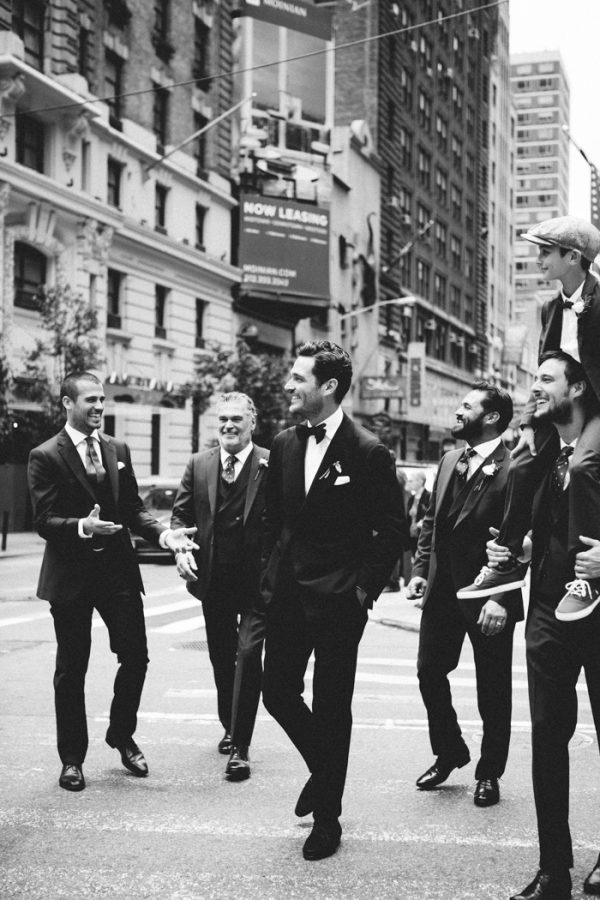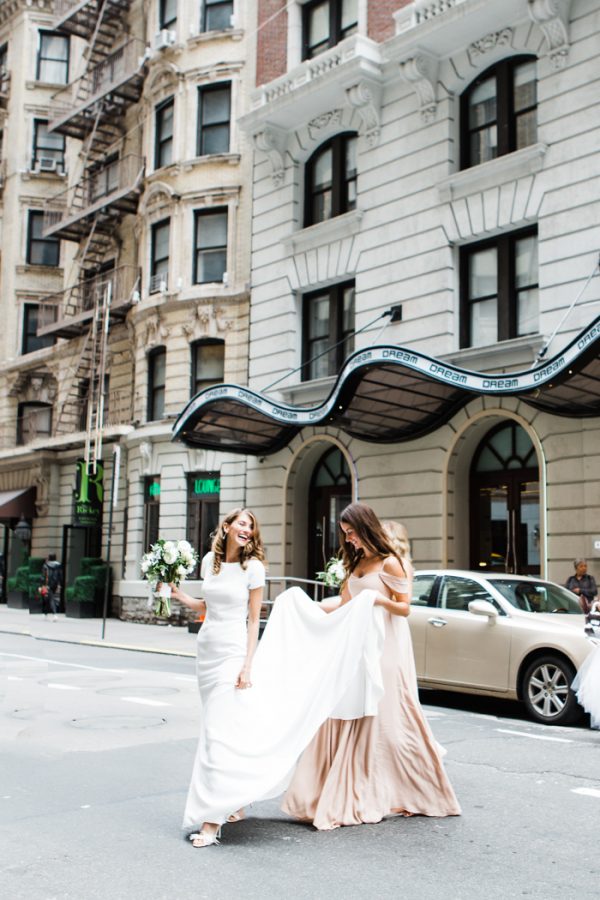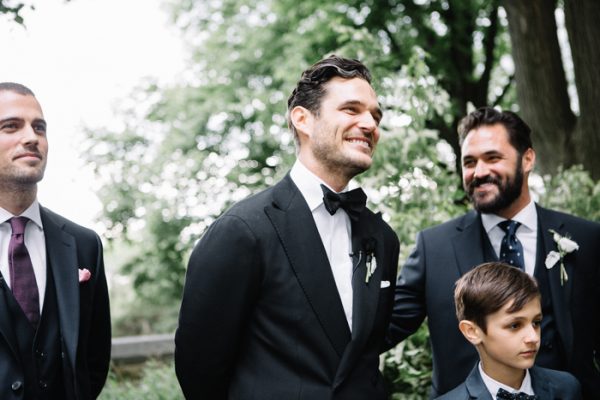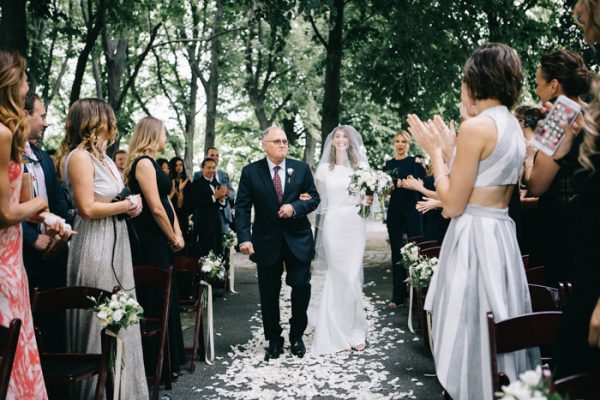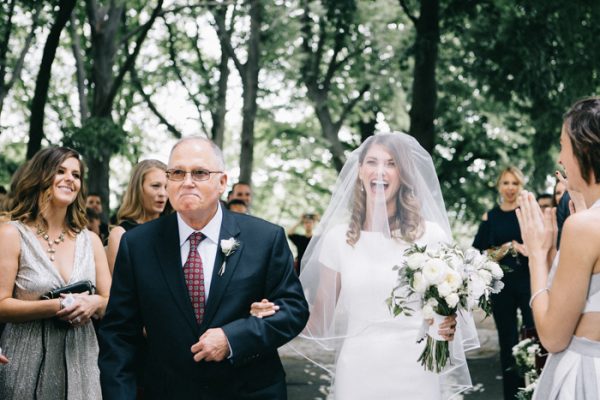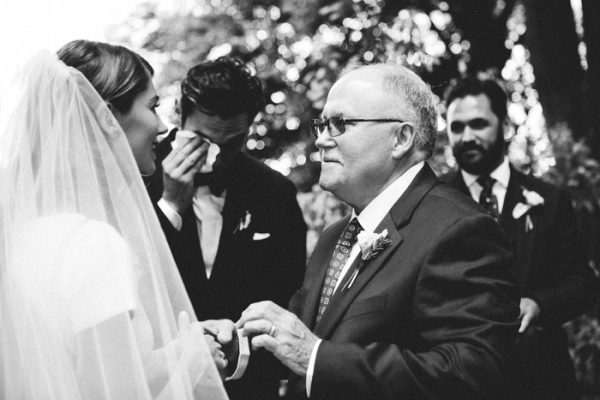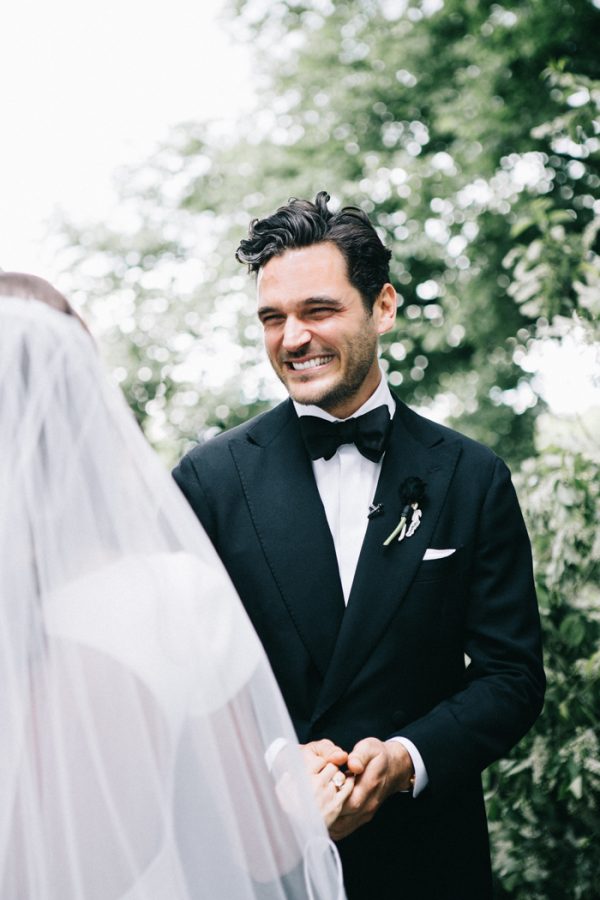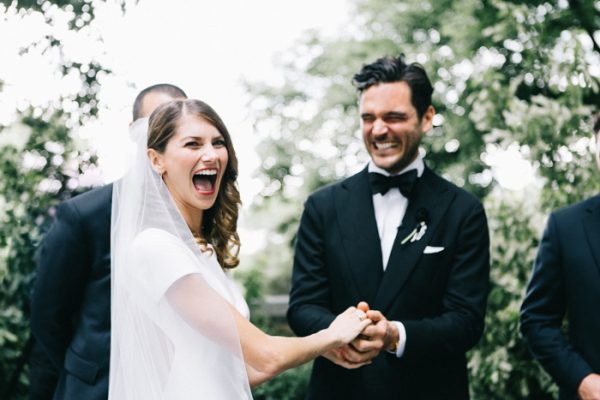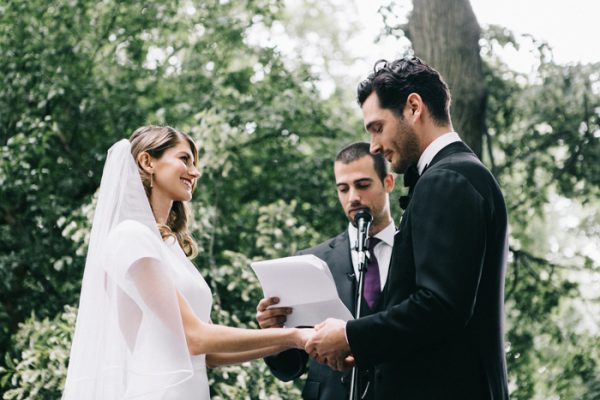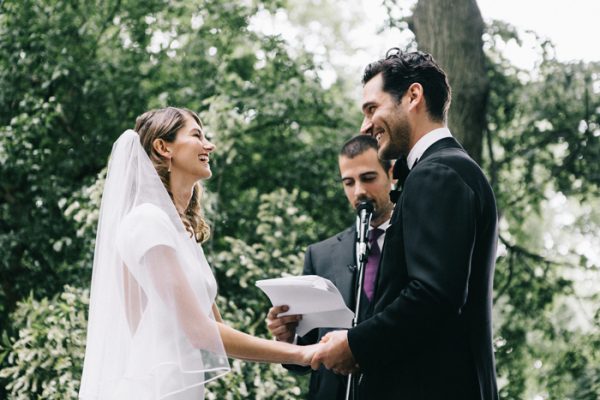 We did not want a traditional wedding ceremony. My husband is French-Canadian and I'm American, so there's a family language barrier. Our dear friend, Thomas Beaudoin, became an officiant to marry us and was able to deliver parts of the ceremony in English and French. It was perfect. We wrote our own vows, exchange of rings, and I do's. We made it funny and personal to us, and Thomas was amazing. He kept the crowd entertained the entire time. During the ceremony, we also performed a fun initiation into the Duval family, by taking a swig of home-made Duval maple syrup before pronouncing us husband and wife – in memory of Jislain's sweet grandmom, Aline Smith Duval aka Bibitte à Sucre (sugar bug).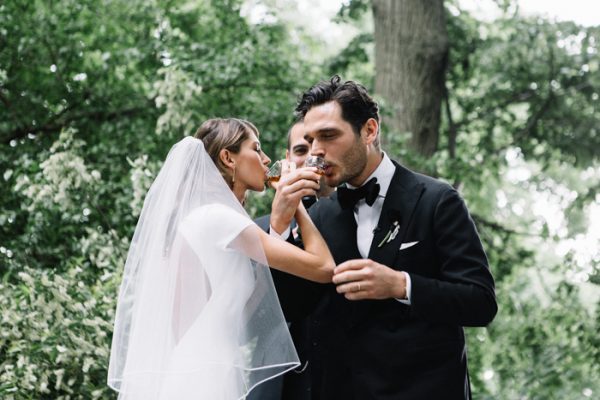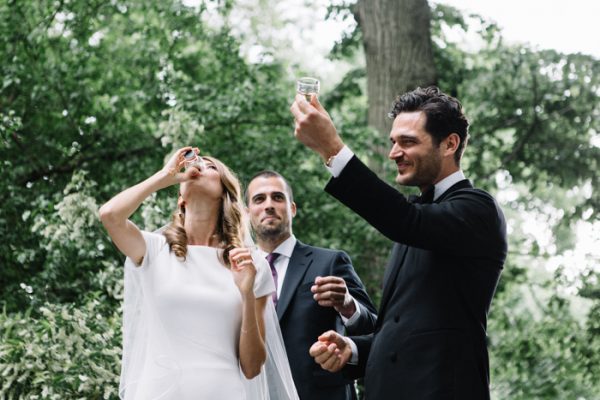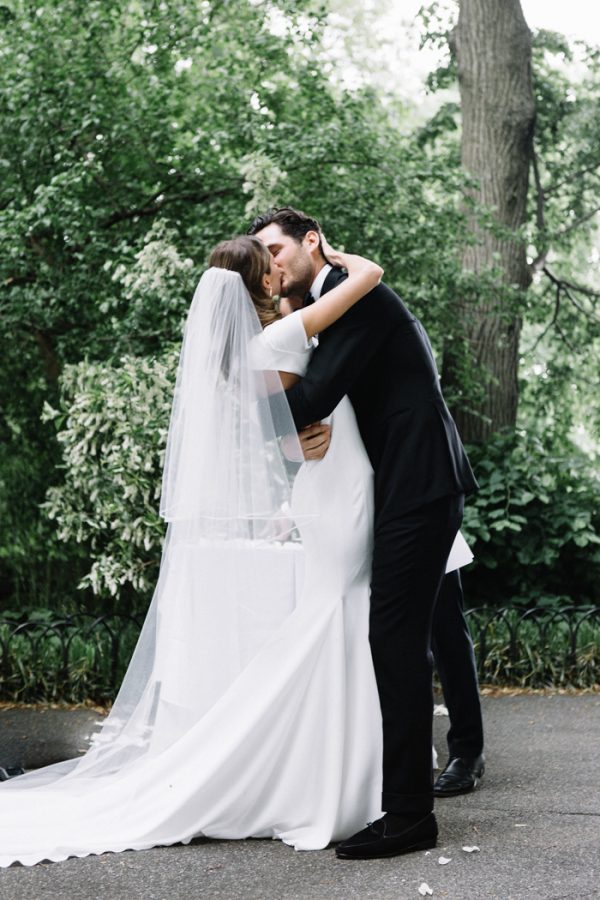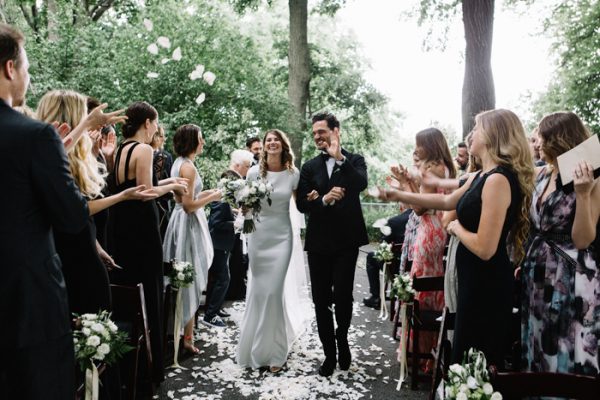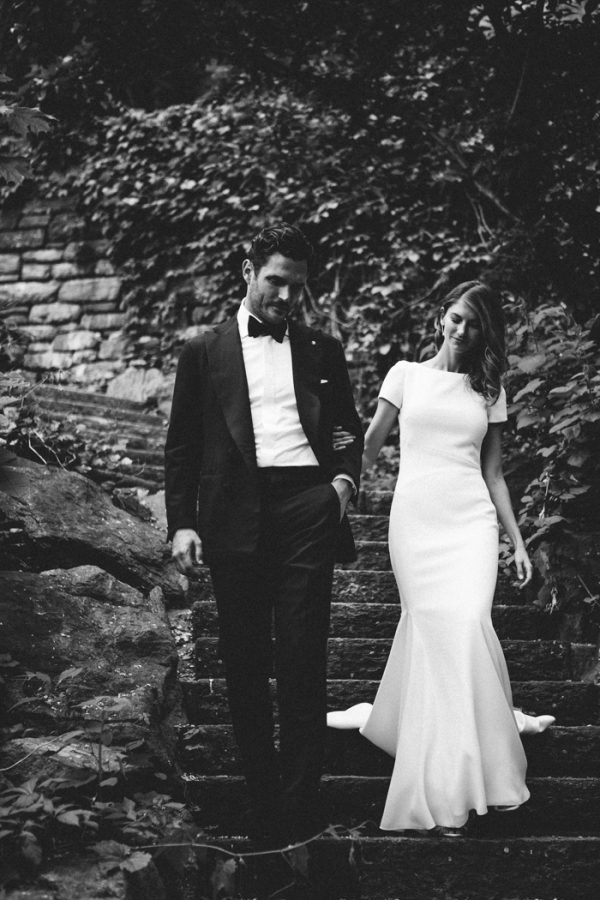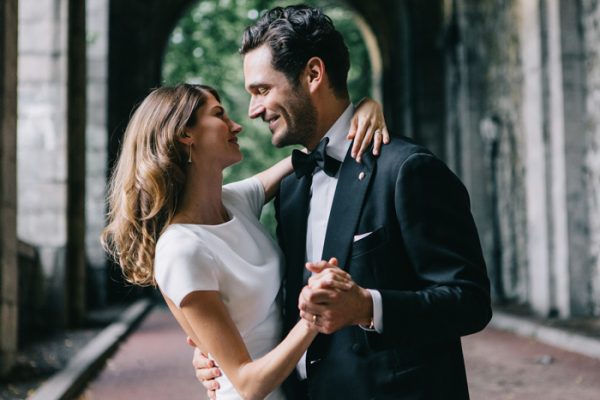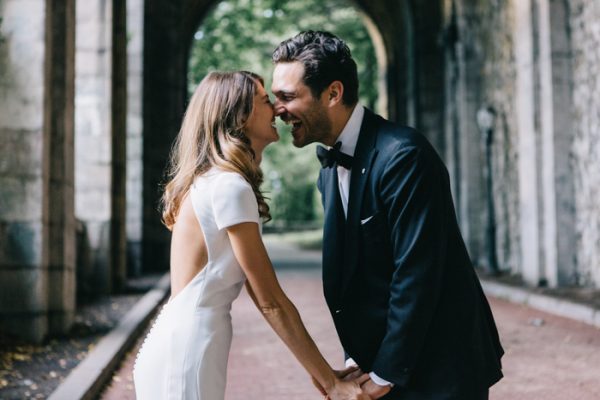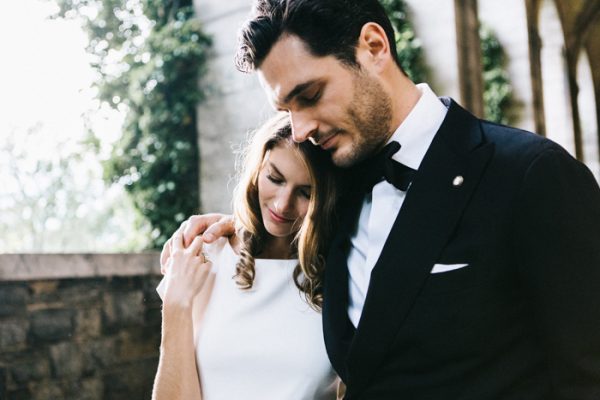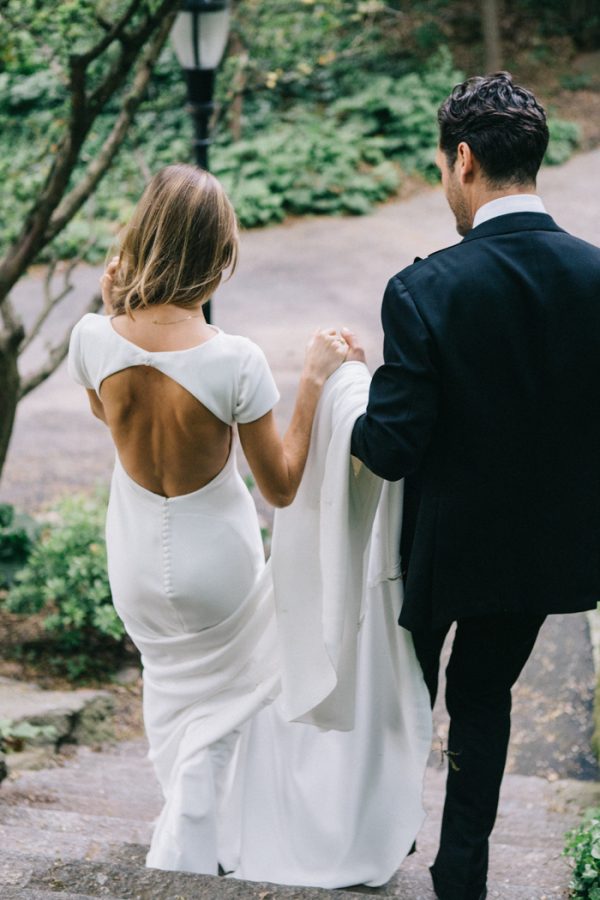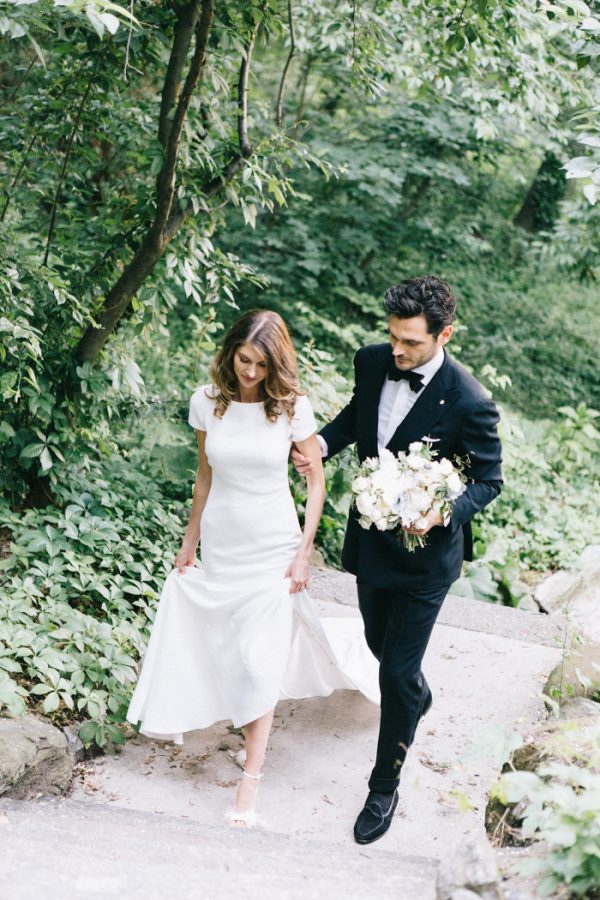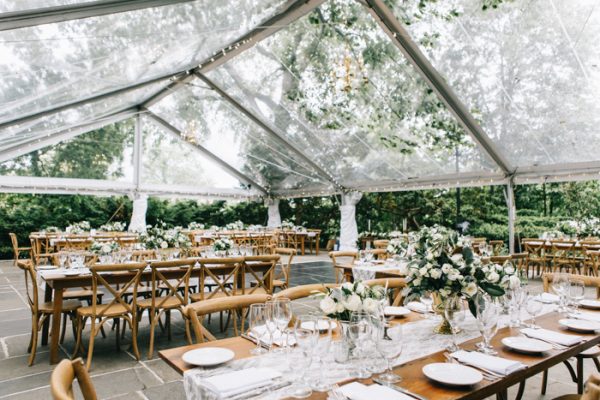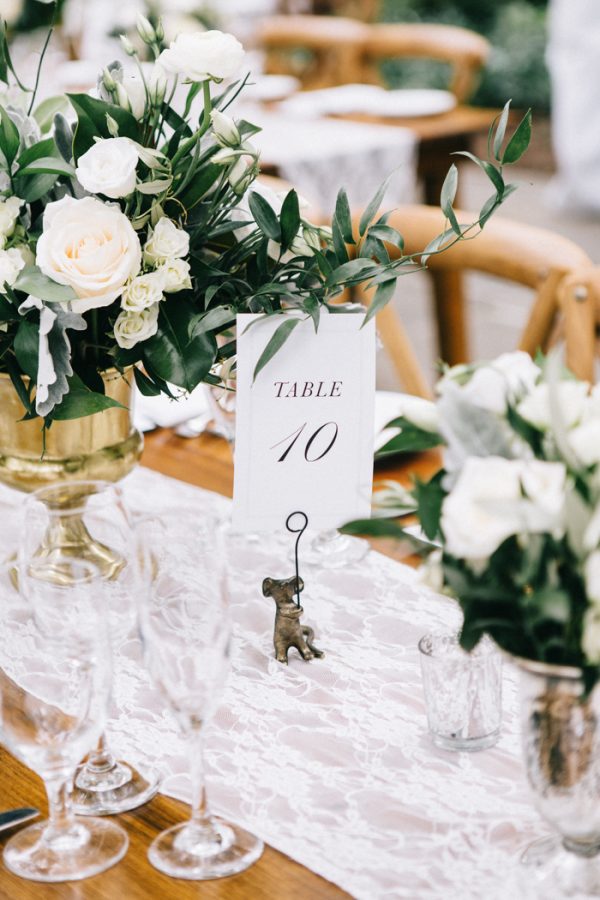 Our wedding theme was classic vintage. We wanted white flowers in brass urns, delicate lace runners and farm tables with cross back wooden chairs. Not rustic but rather a vintage feel to reflect the historic nature of the venue. I even found little brass mice to hold the table numbers. They were super cute and played along with the old time feel of the venue.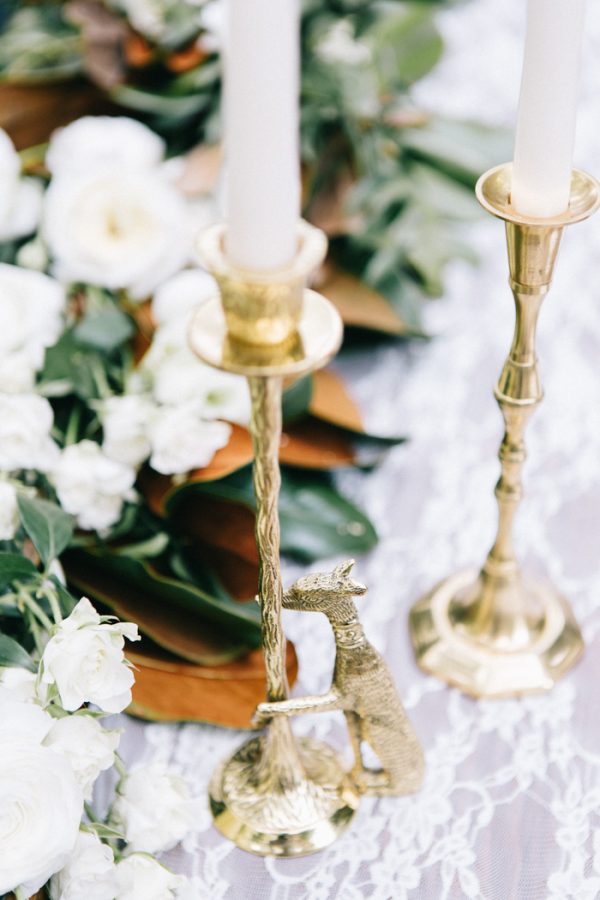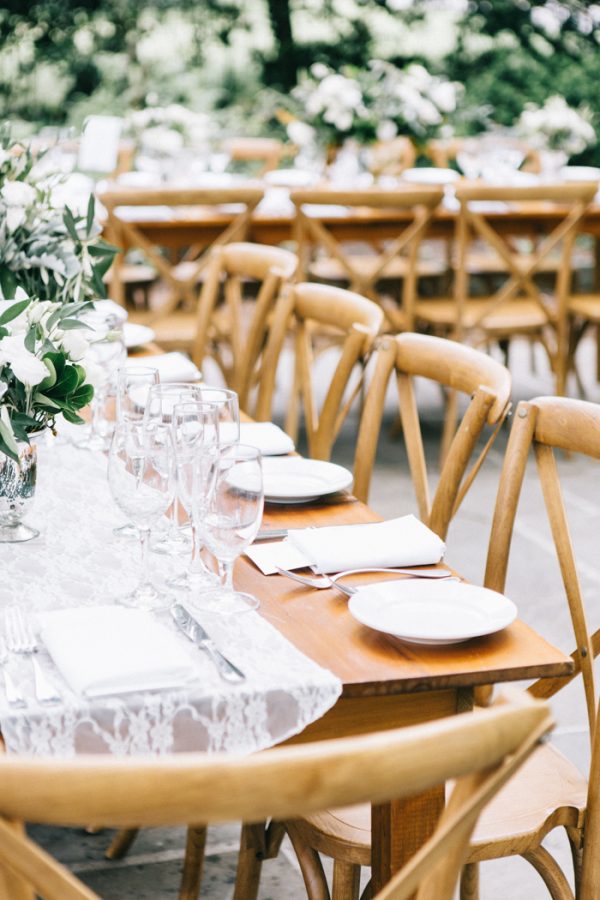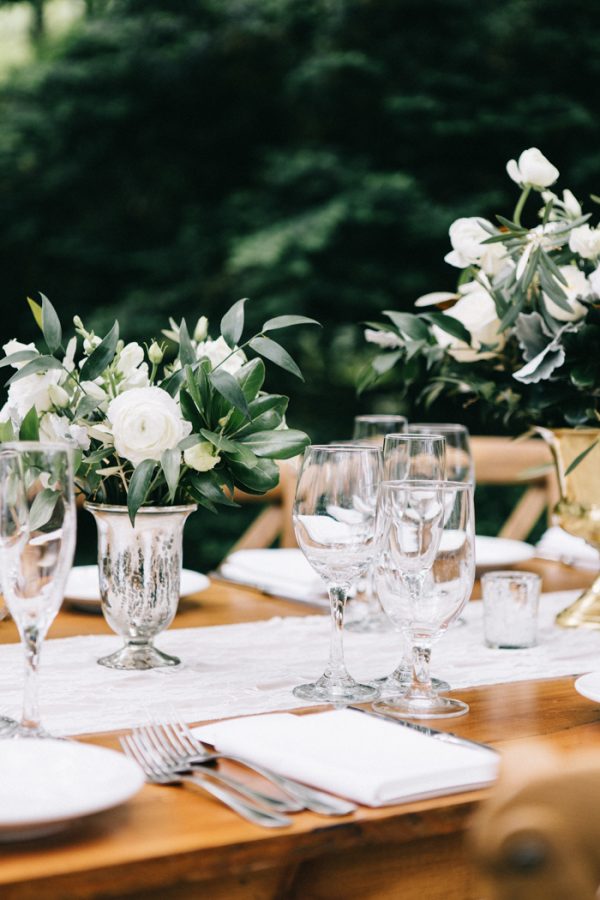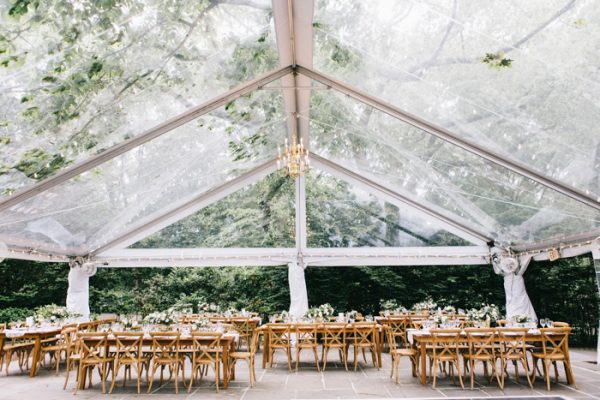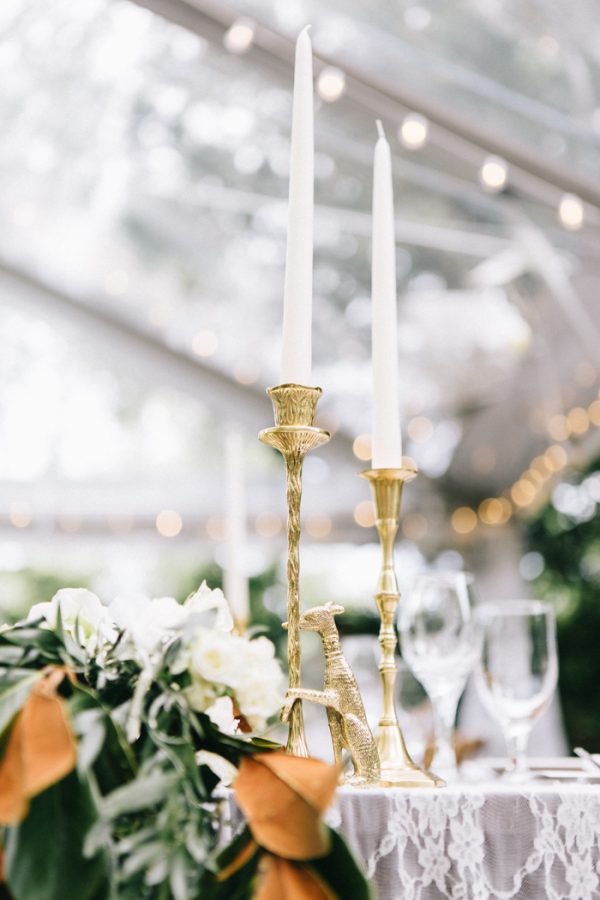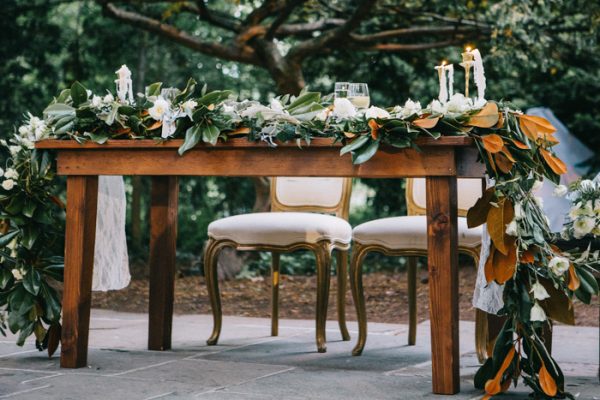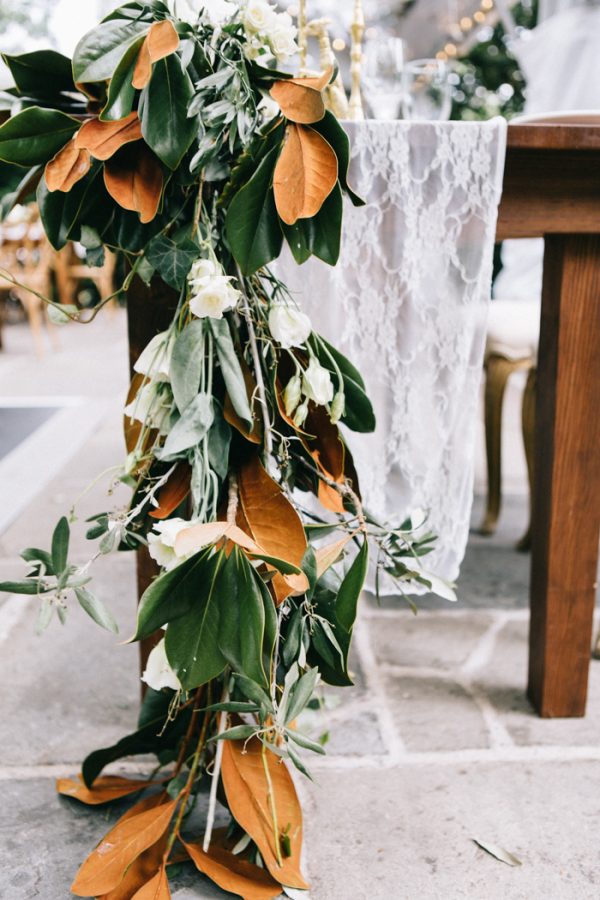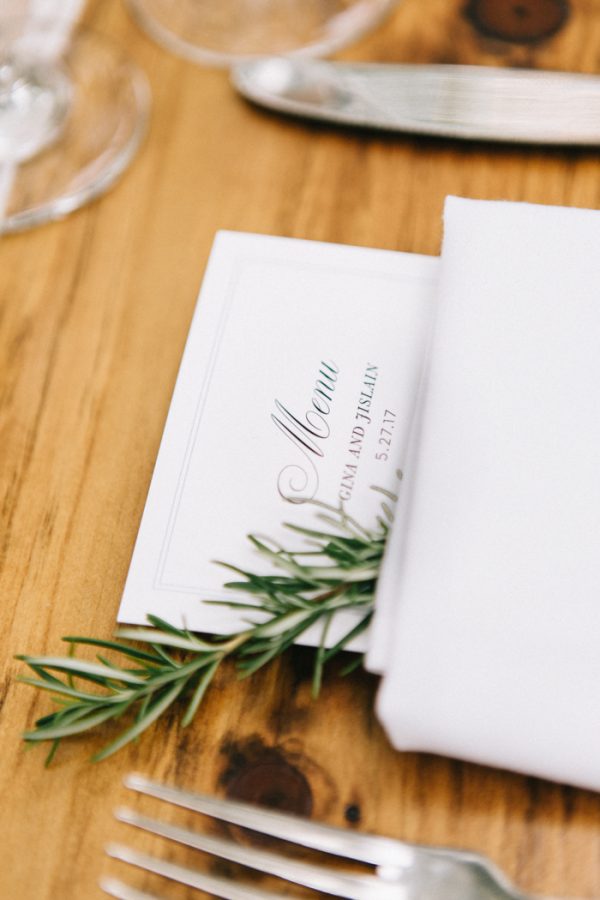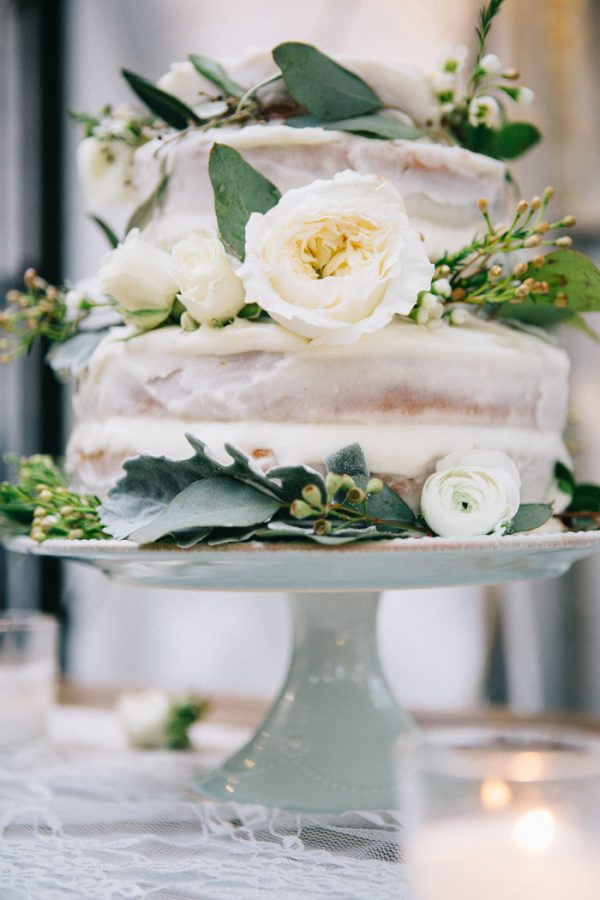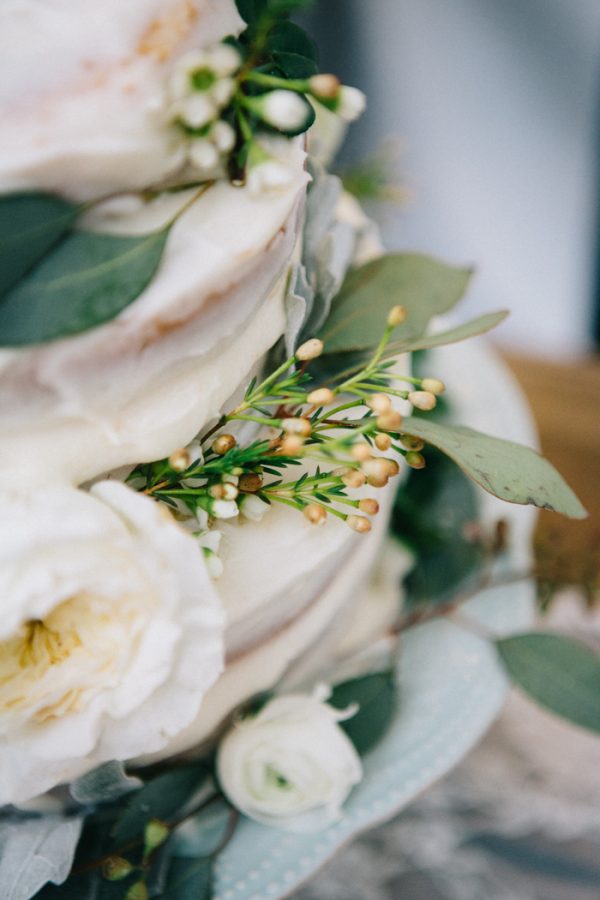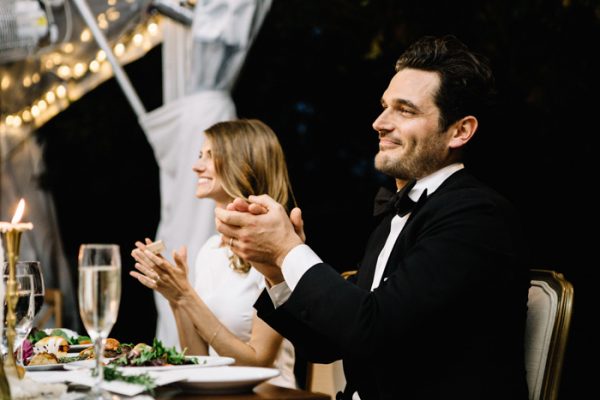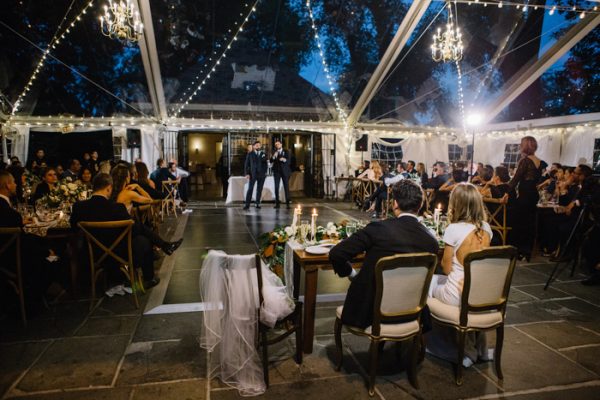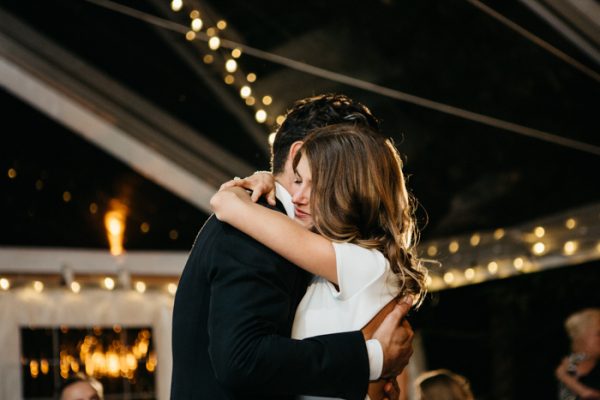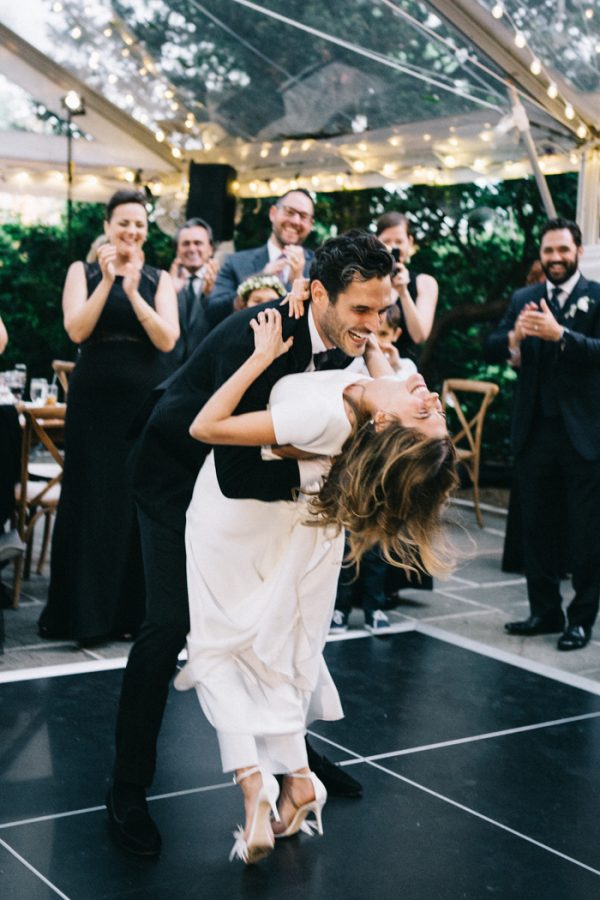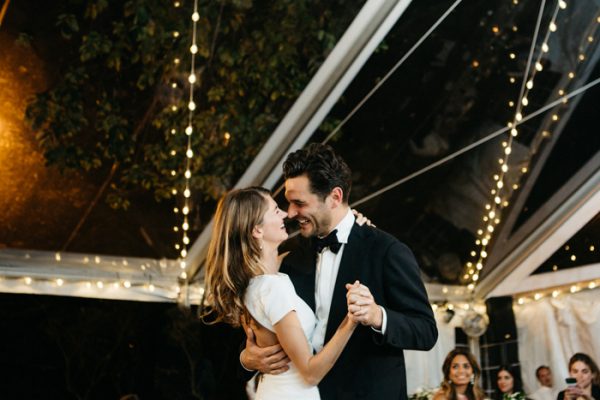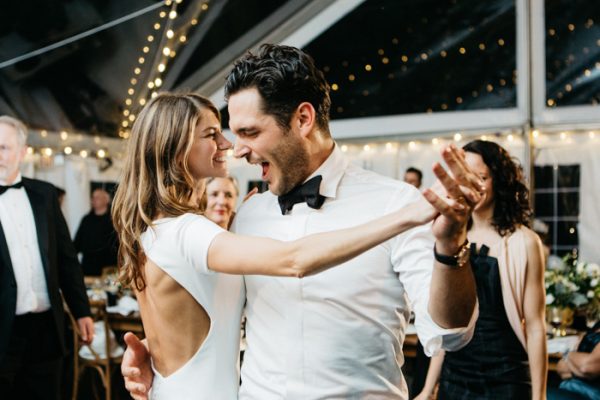 One of my favorite parts of the night was the last dance. Our DJ played the song, Cant Do Without You – Caribou. Everyone was on the dance floor. Jislain picked me up and everyone was jumping around and grabbing my hands as I was singing to them from the top of my lungs. It was the perfect song, to the perfect end, to the perfect night.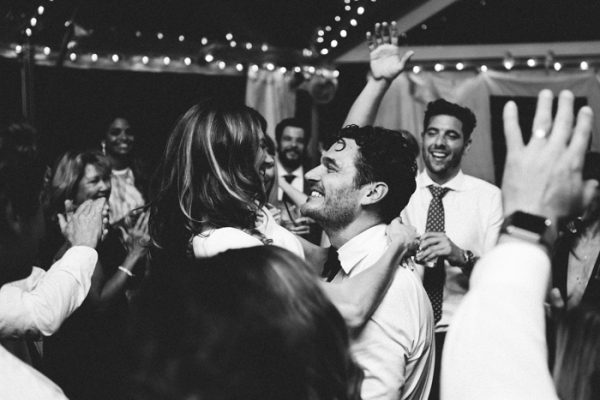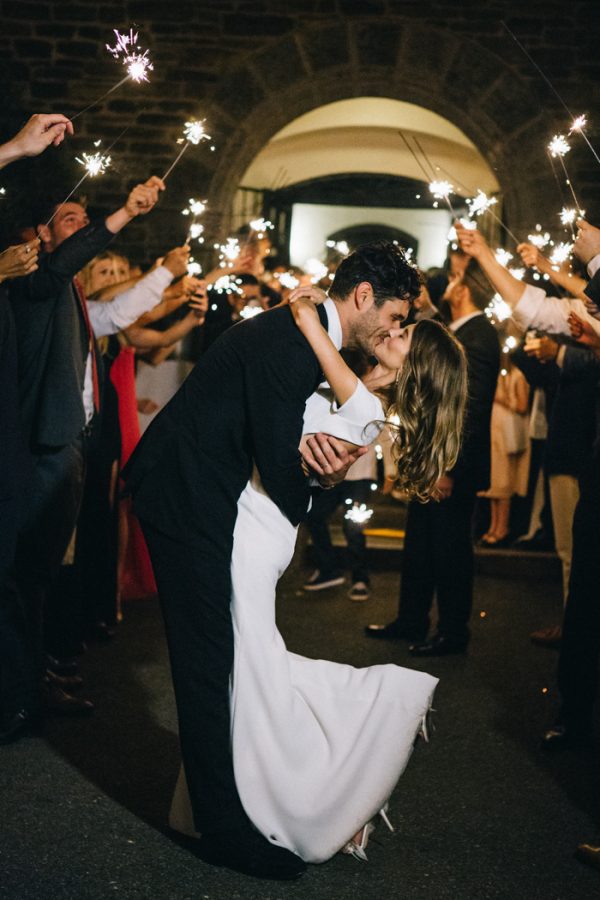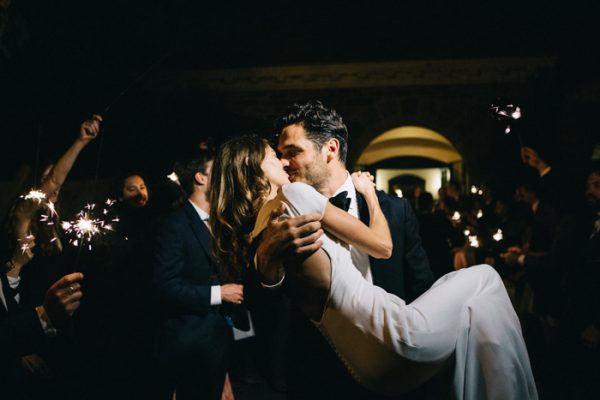 A big thanks to Fiore Films and Sarah Murray Photo for sharing this wedding with Junebug! Love this timeless look? Then check out this luxe natural indoor wedding inspiration at Barrow Mansion.