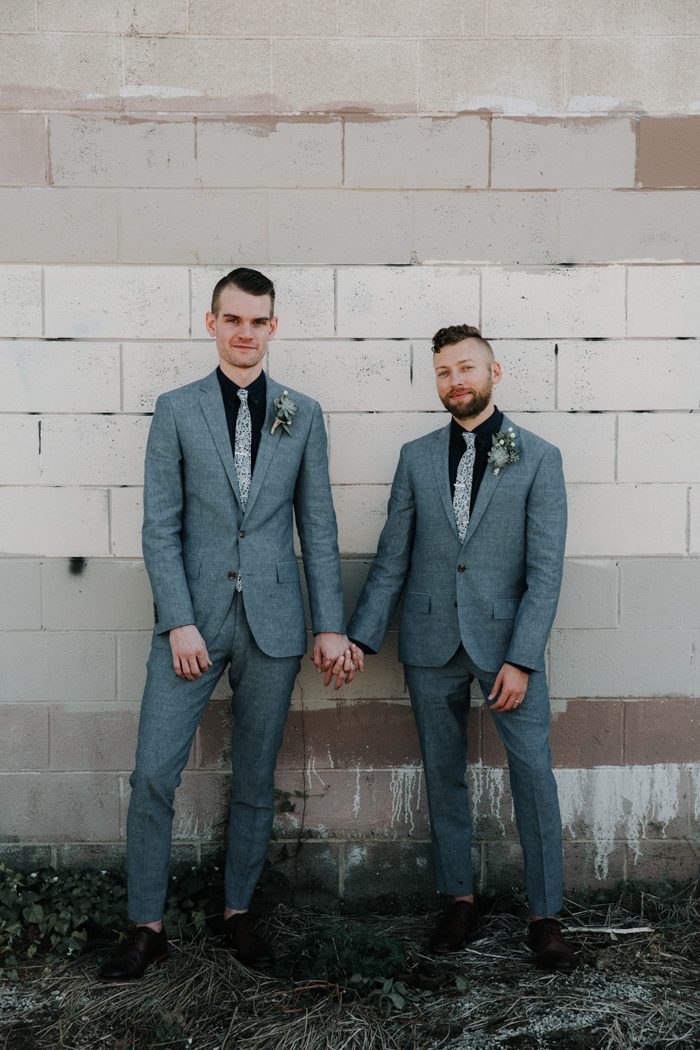 With plenty of vintage and eclectic decor, Josh and Ryan's Knoxville wedding is as charming as ever. Between coordinating to providing vintage rentals and sage greenery, Sisters' Vintage Rentals pulled out all the stops. We are loving the vintage twist put on The Standard's industrial space for Josh and Ryan's one-of-a-kind vibe. T&K Photography did an outstanding job photographing this special day with how they take a photojournalistic approach to shooting. It is so obvious that Josh and Ryan made this wedding uniquely their own and we couldn't agree more with their wedding hashtag #southernbeausdoitbetter.
The Couple:
Josh and Ryan
The Wedding:
The Standard, Knoxville, Tenneessee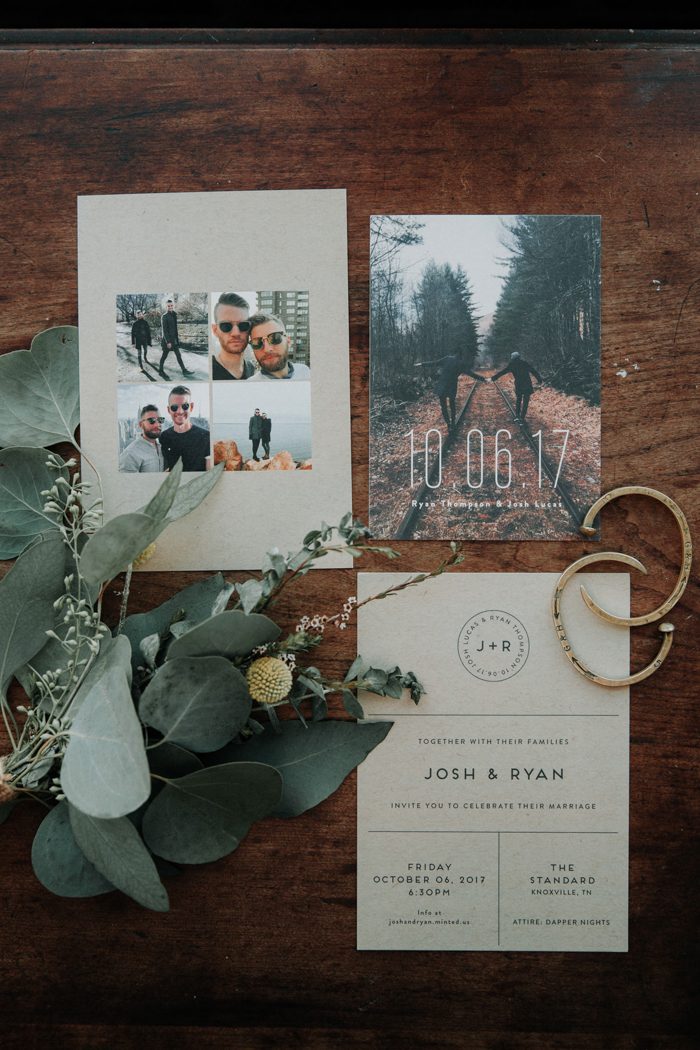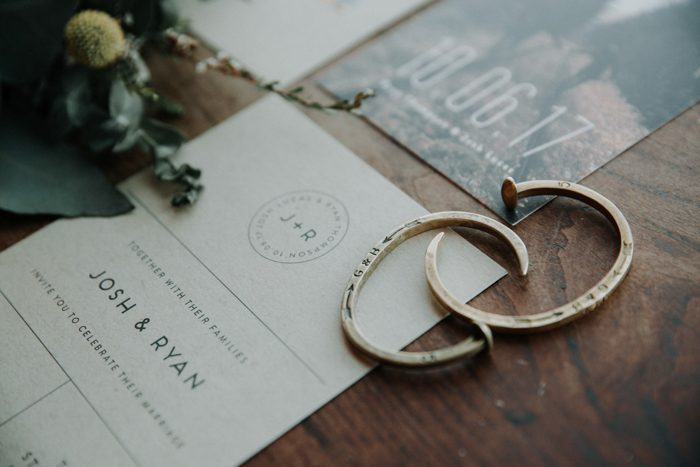 SHOP THIS POST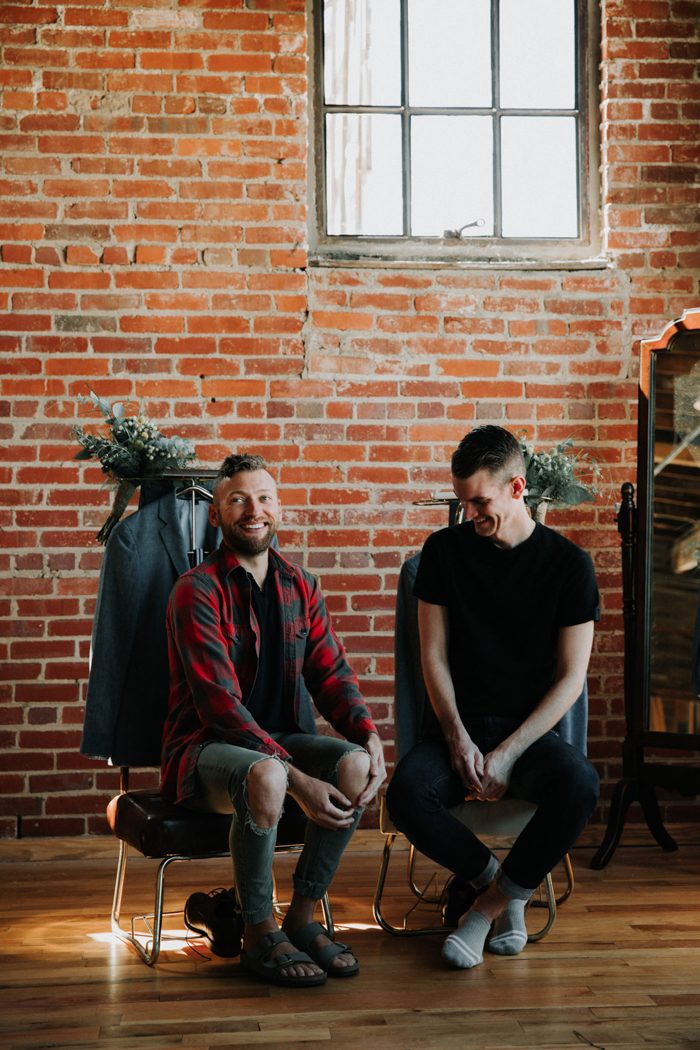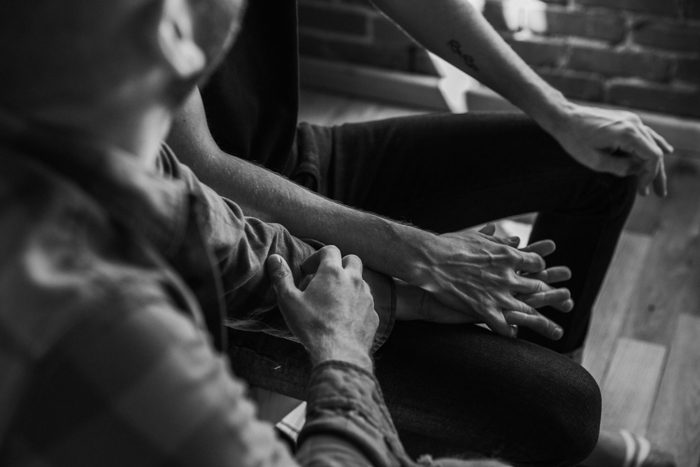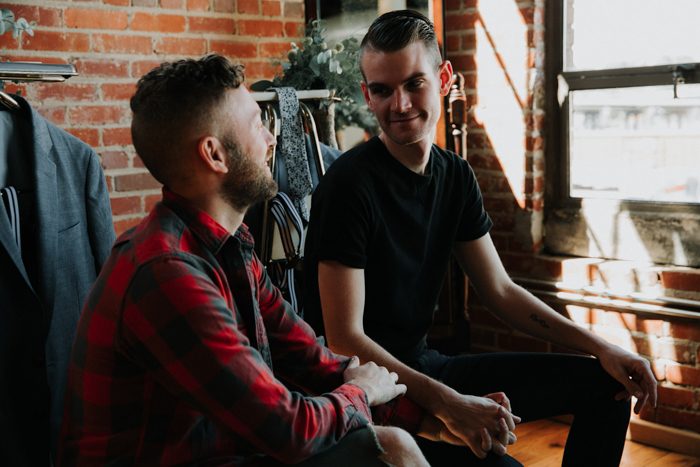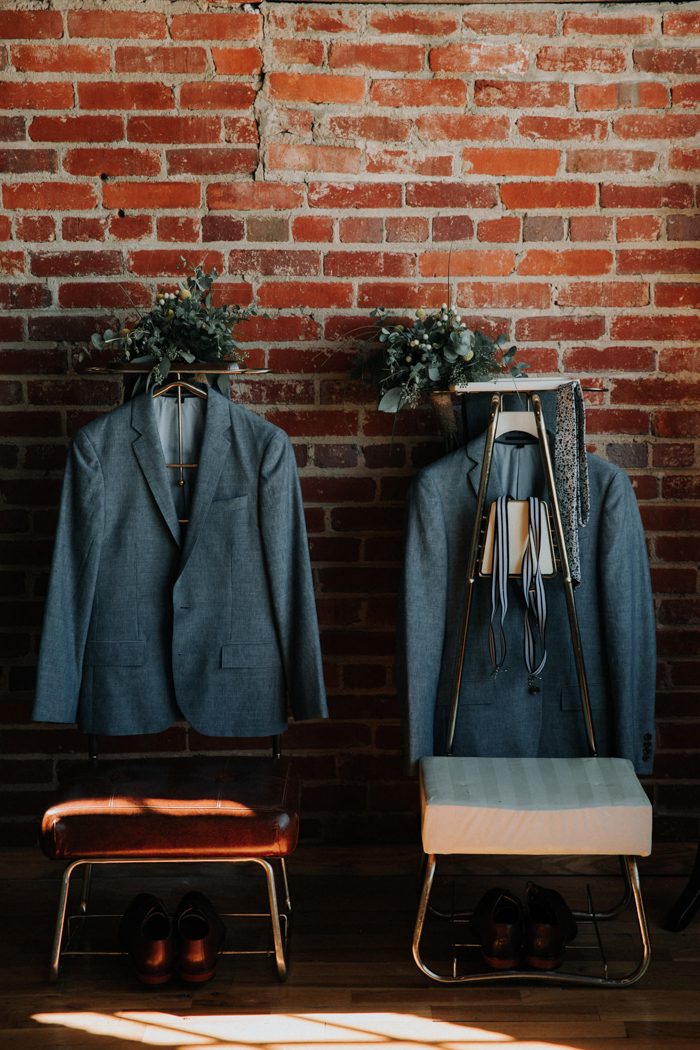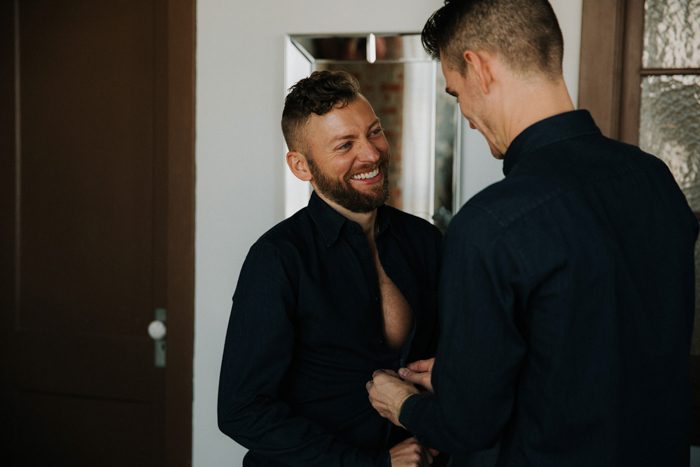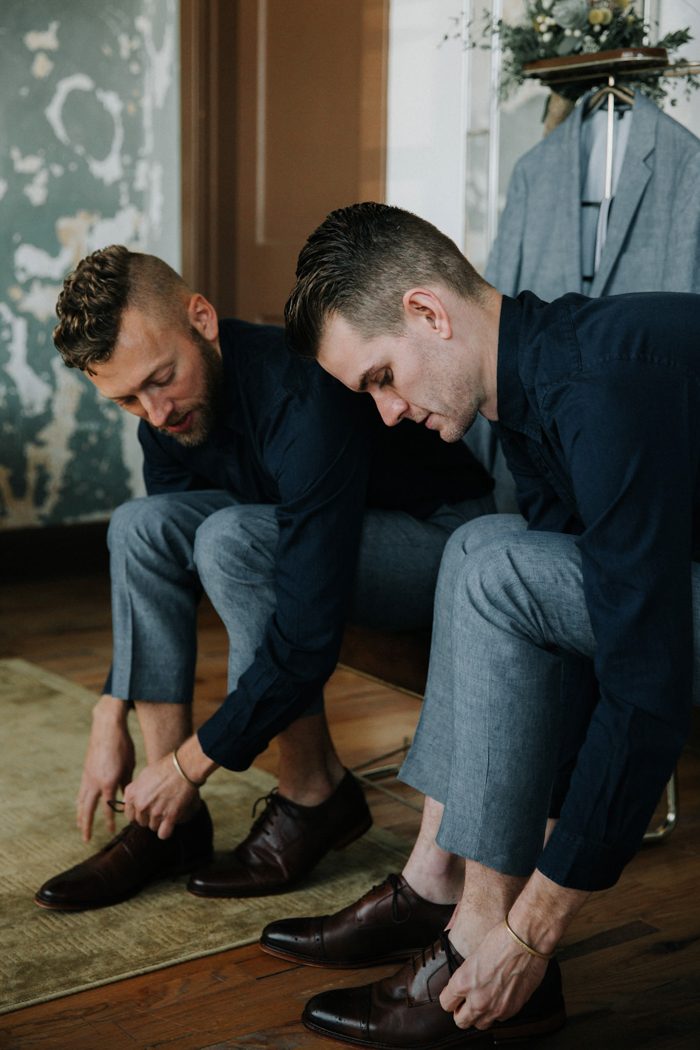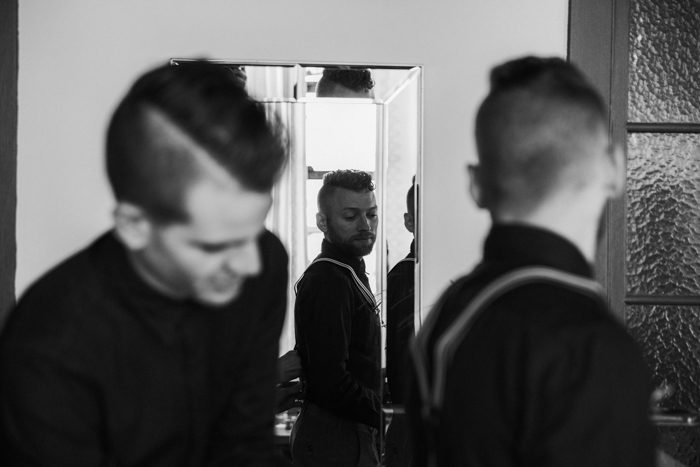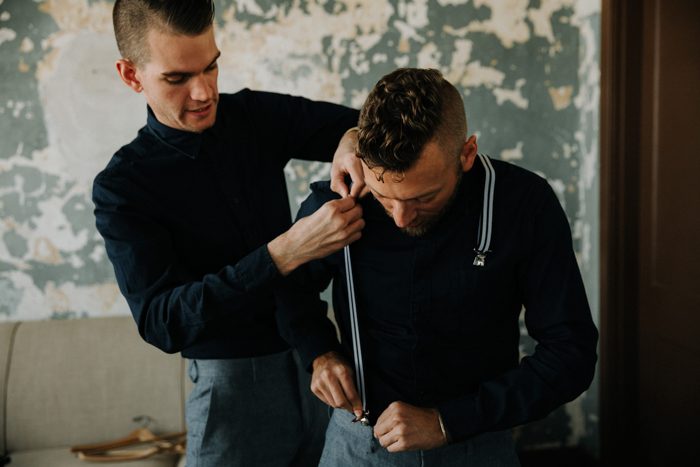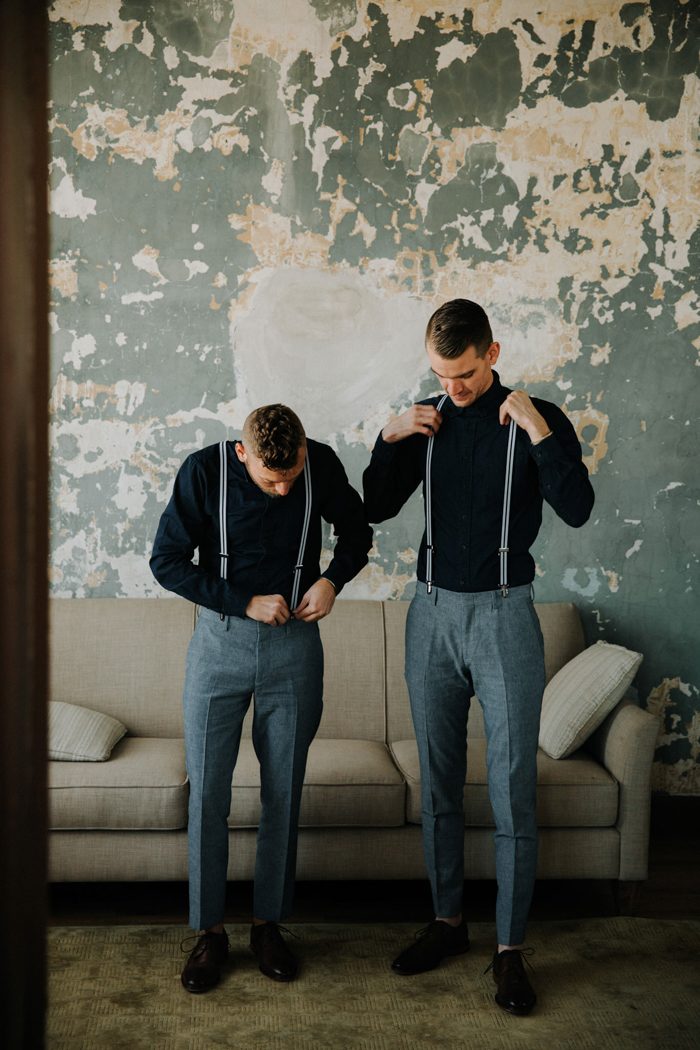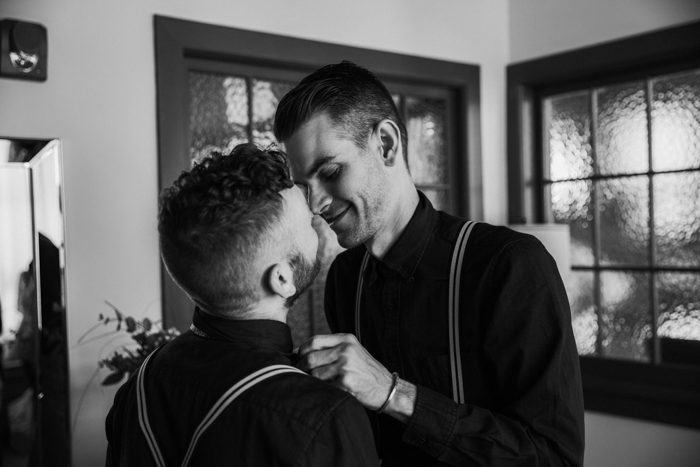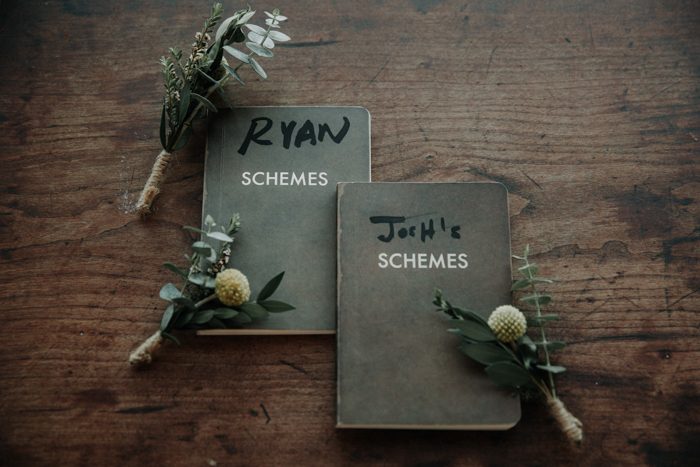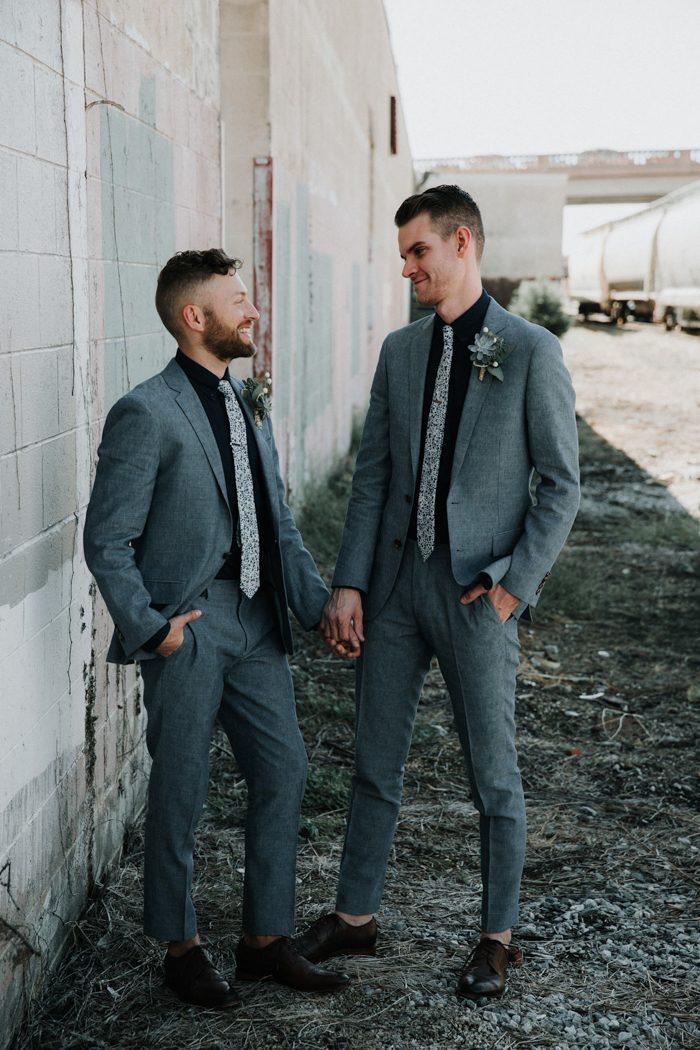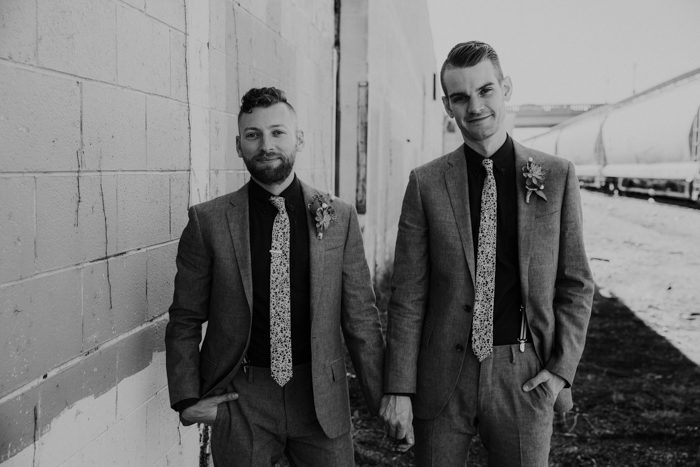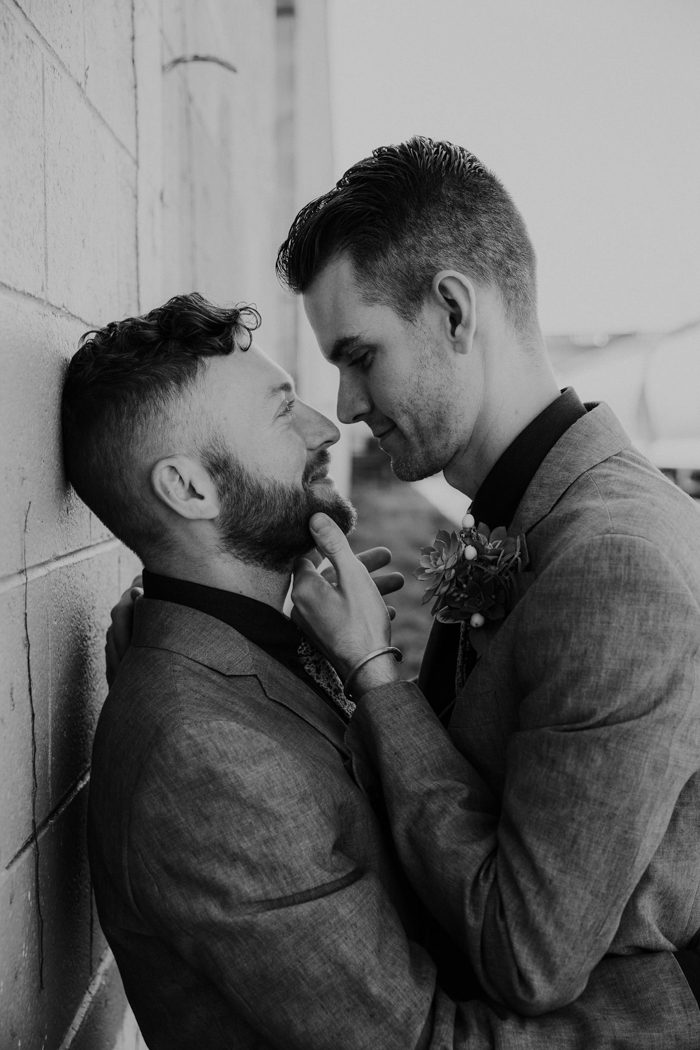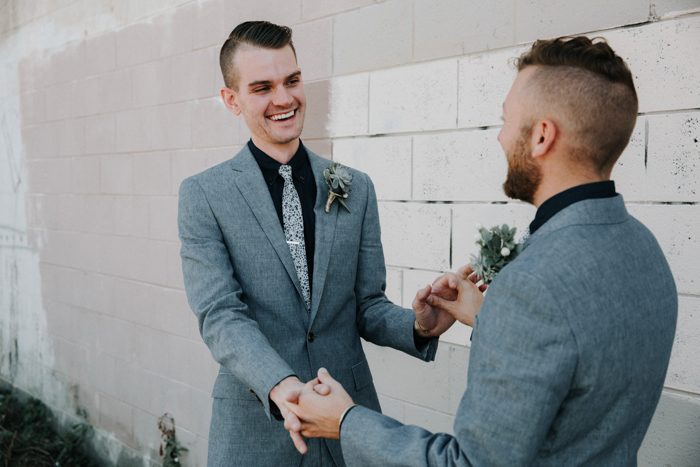 T&K were fantastic photographers! They really made us feel comfortable and at ease the whole day.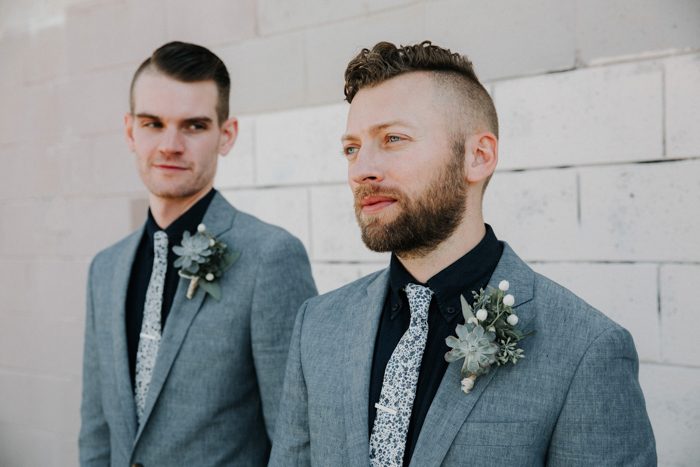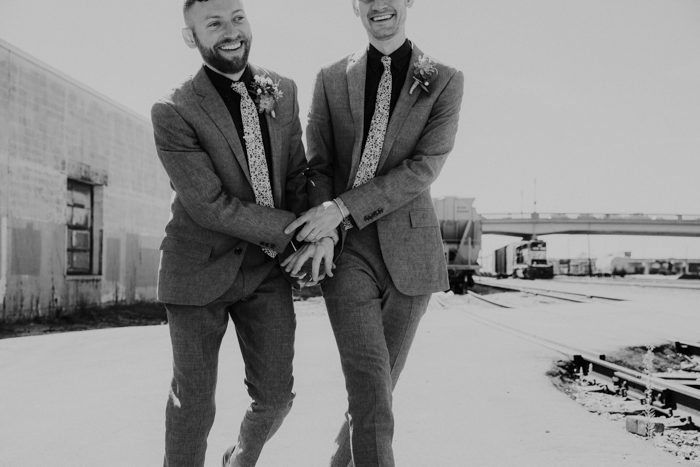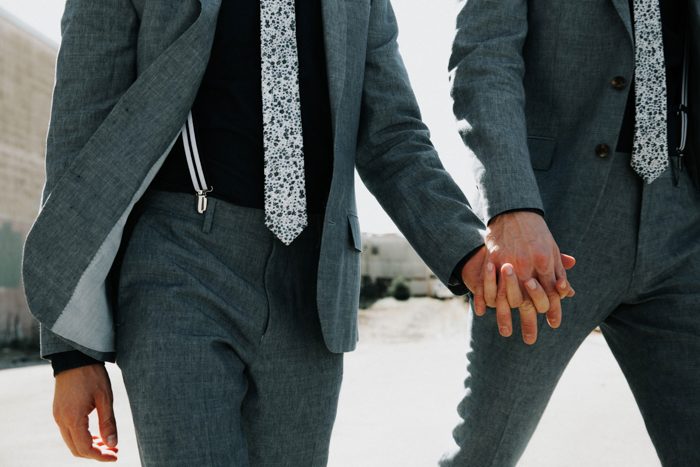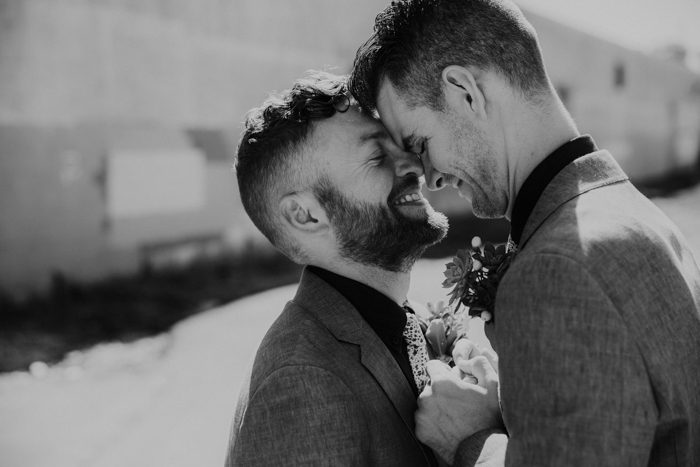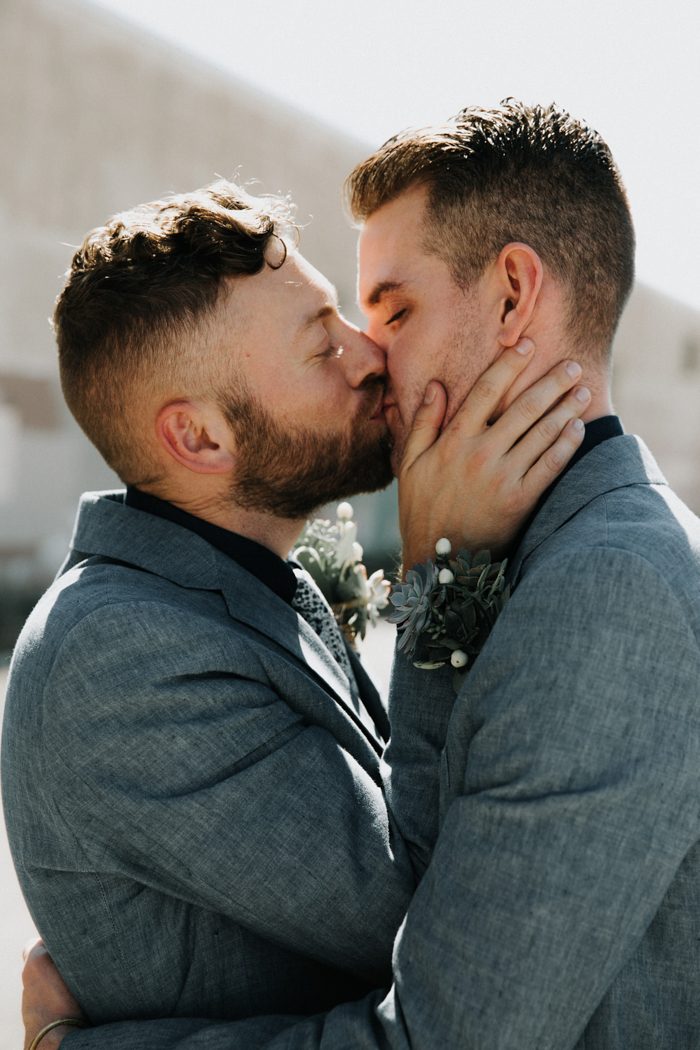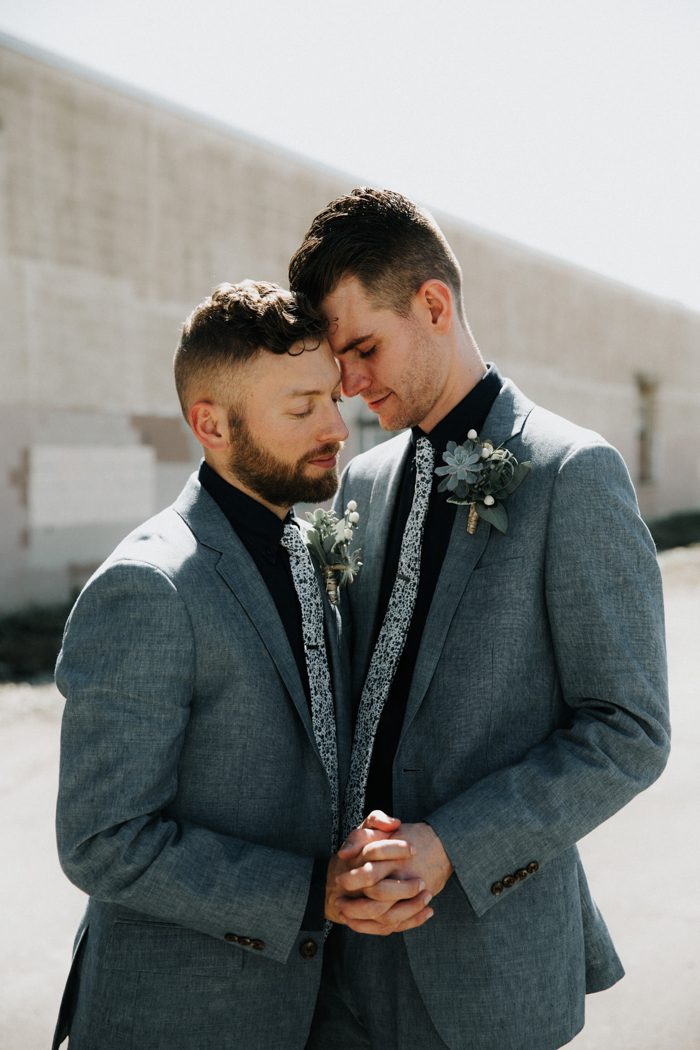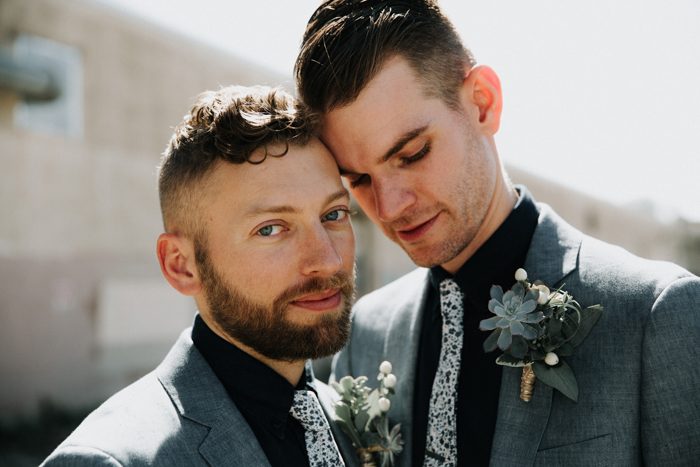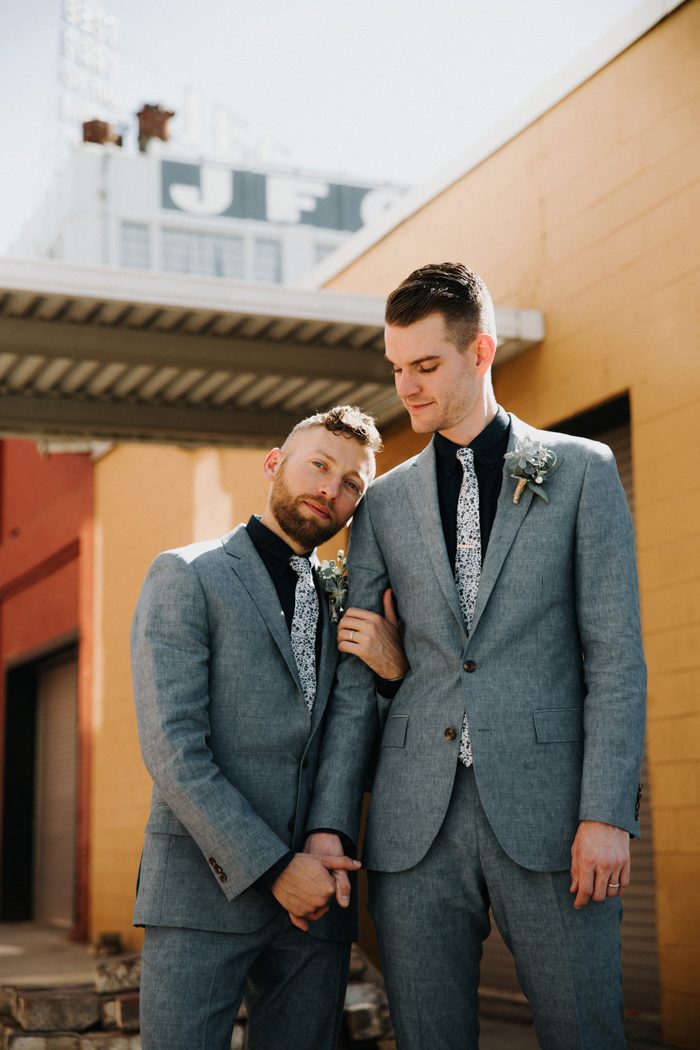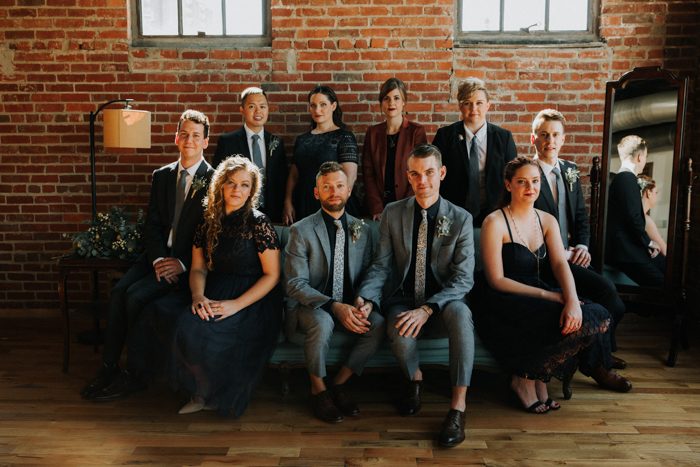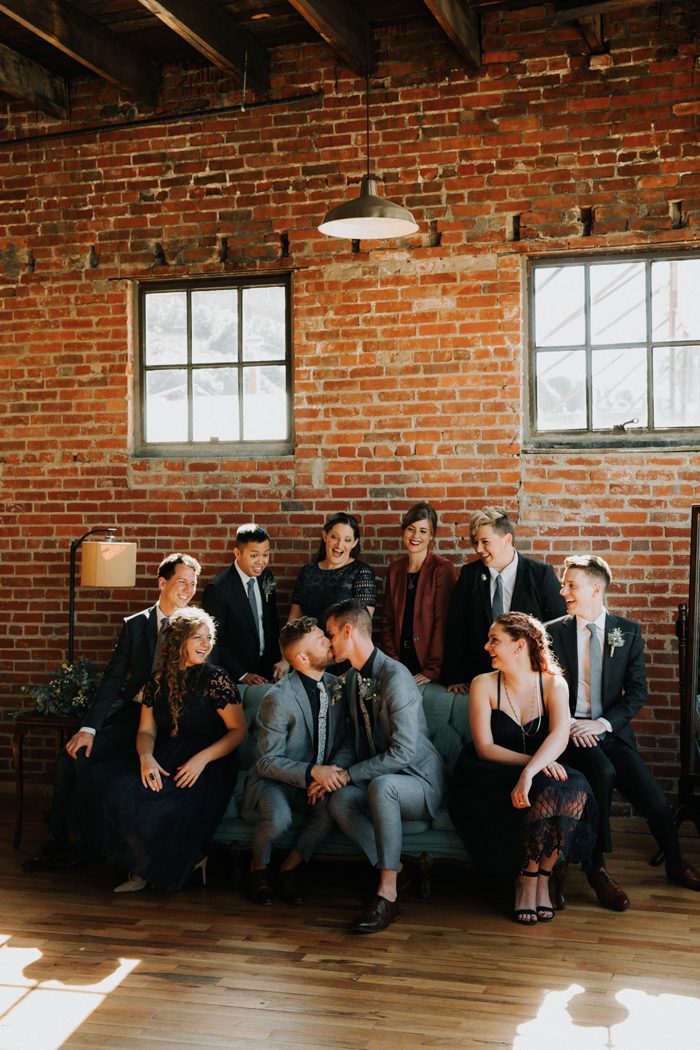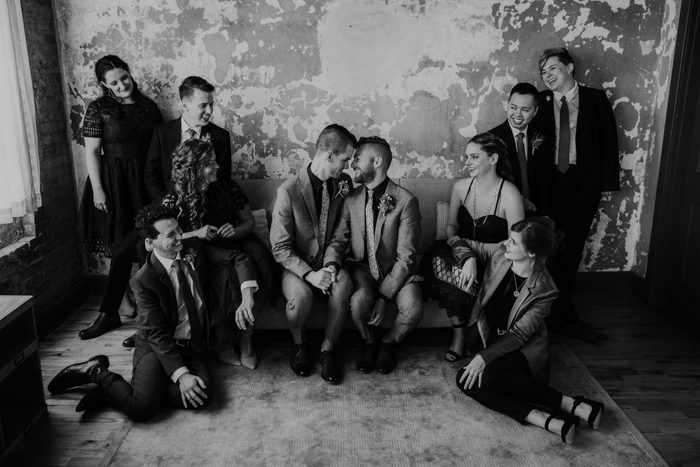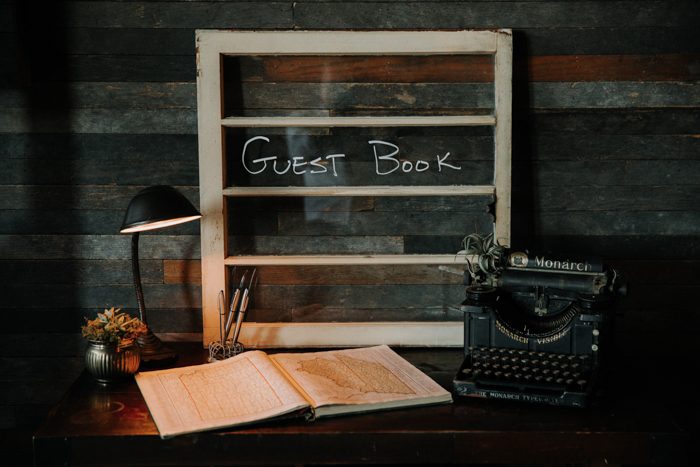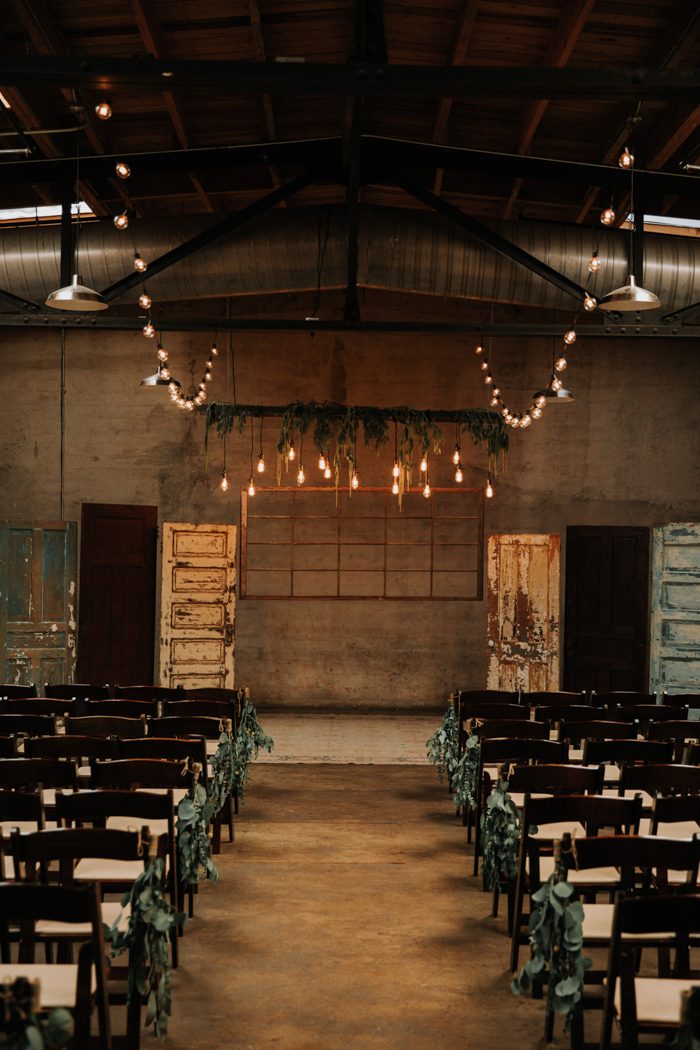 Our whole wedding was DIY! We did everything with the support of Sisters' Vintage Rentals. We even built 16 8' farmhouse tables for the reception, as we wanted a family feel. We stained telephone wire spools that housed all the food. The Wednesday before the wedding we loaded at 20' U-Haul truck along with a trailer and carloads full of supplies included 13 antique doors, window frames, a ladder with Edison light bulbs, two couches, 6 large chairs, pews, a fireplace, coffee tables, 28 center pieces, greenery, and a bar. We had a blank canvas with our venue and it was like we were moving into our home. Ryan even made the bouquets and boutonnieres for our nephews and nieces in the wedding!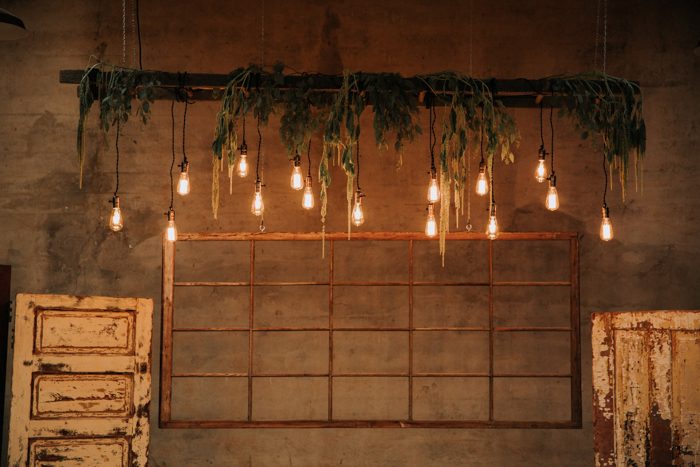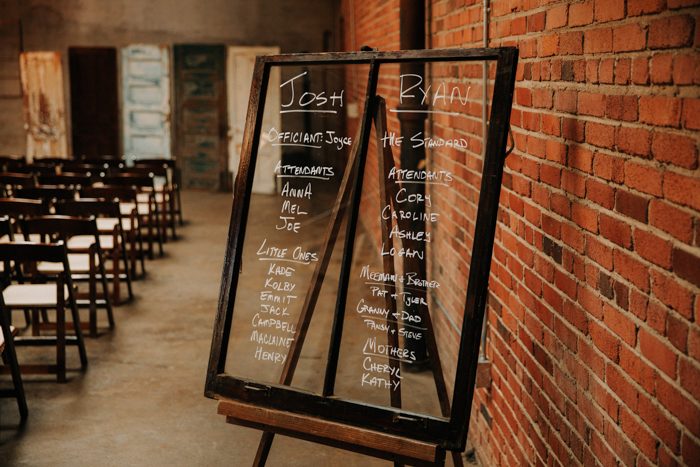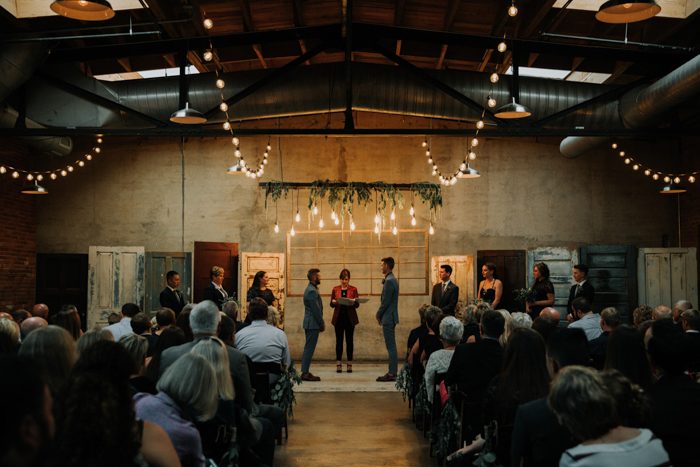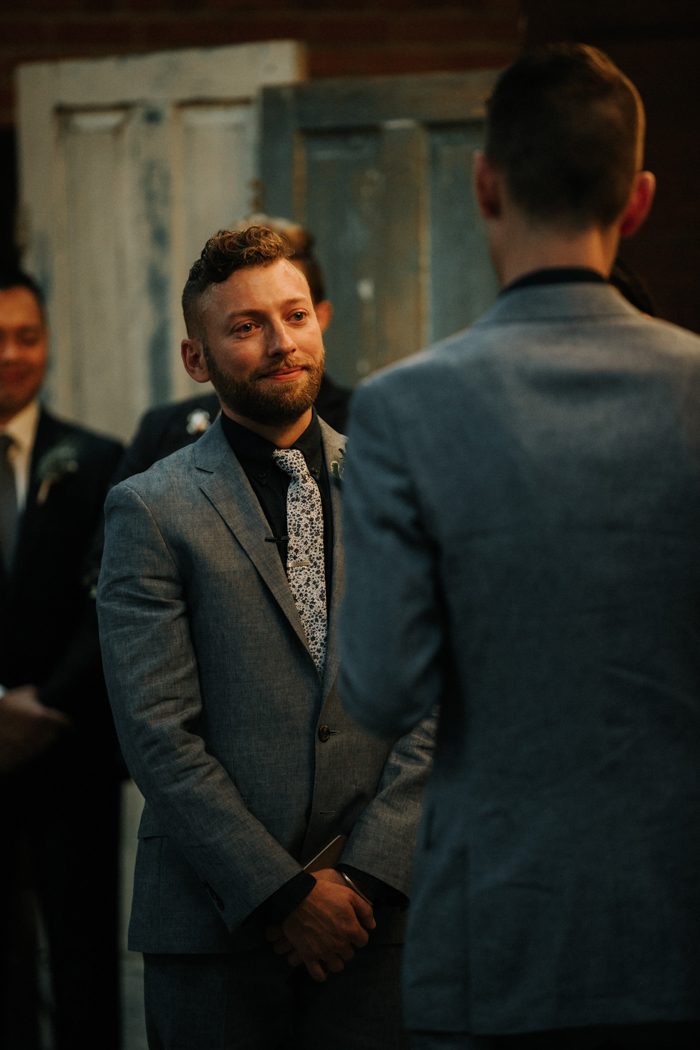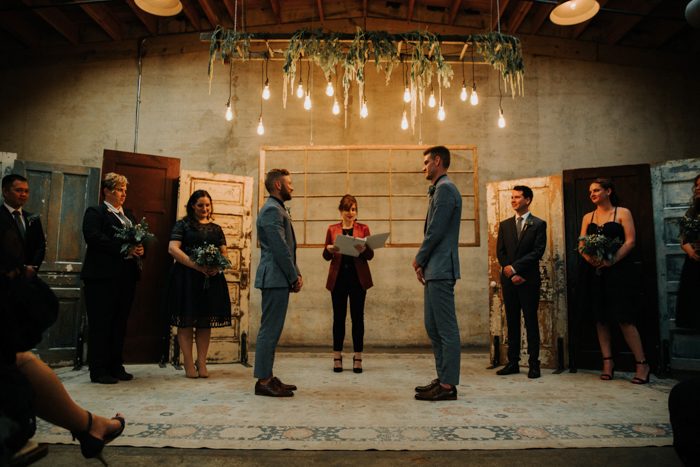 For us, the most memorable part of the day was being able to exchange our vows and weave our lives together as a legally married couple in the city of Knoxville, where Josh grew up. Growing up as closeted gay kids in Tennessee and Kentucky, we did not think this day would be possible. We had often wondered what the future held and are thrilled to live in a time of progress for the LGBTQ community. There is still work to be done, but we wanted our wedding day to be one of celebration, laughter, dancing, drinking, food, and most importantly, love.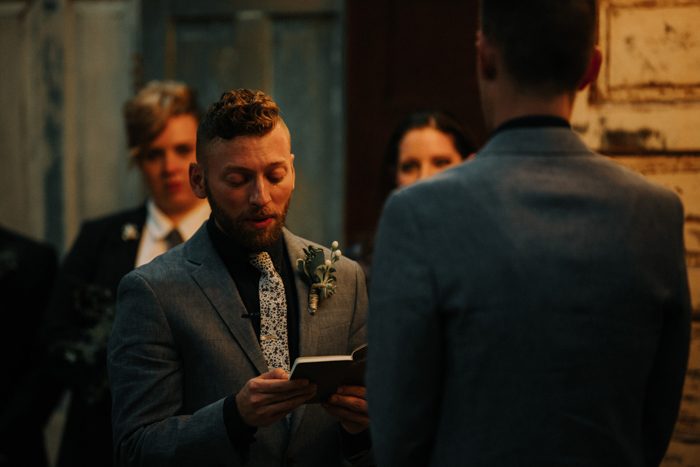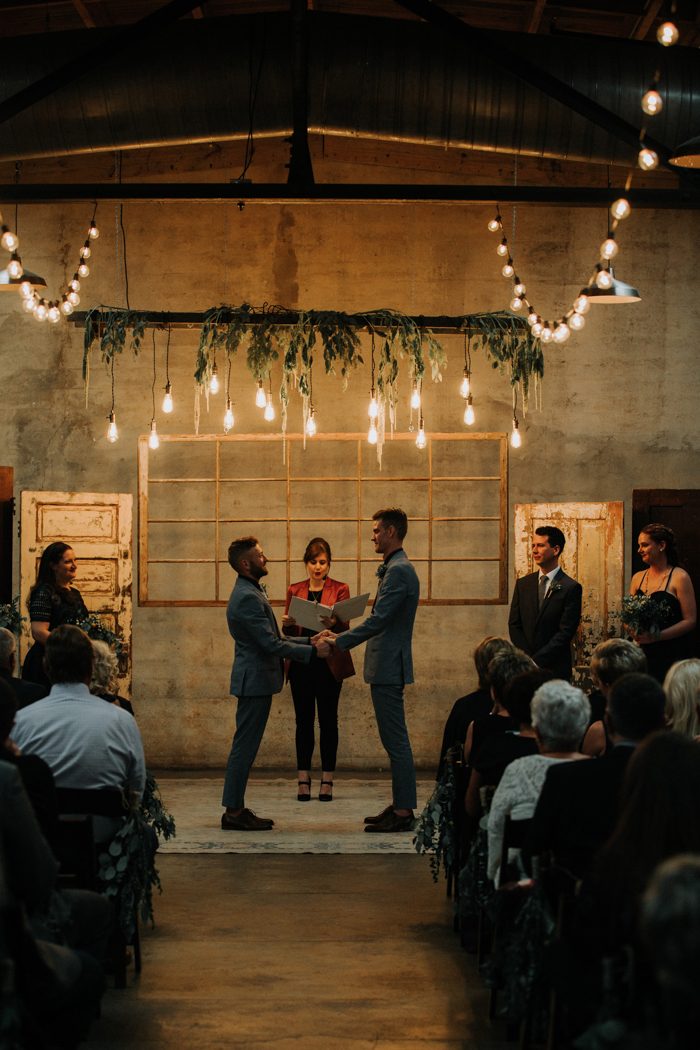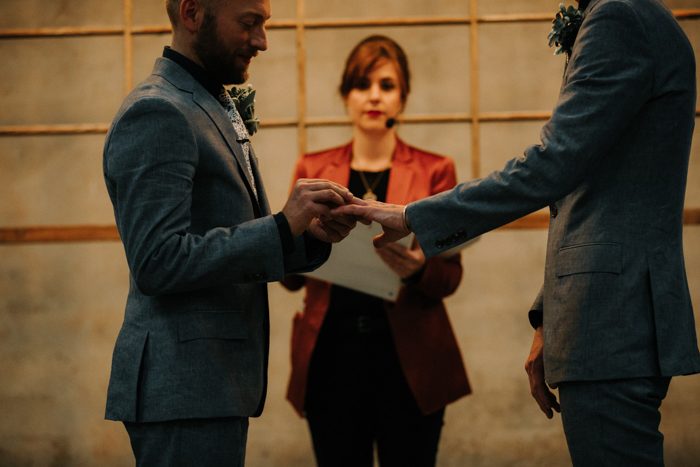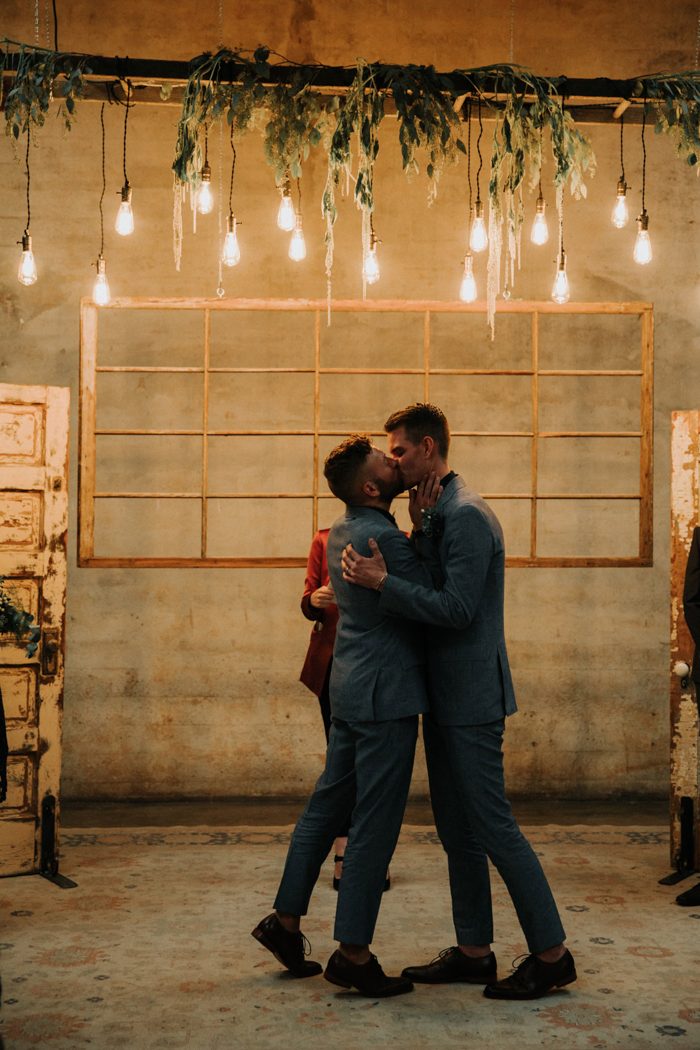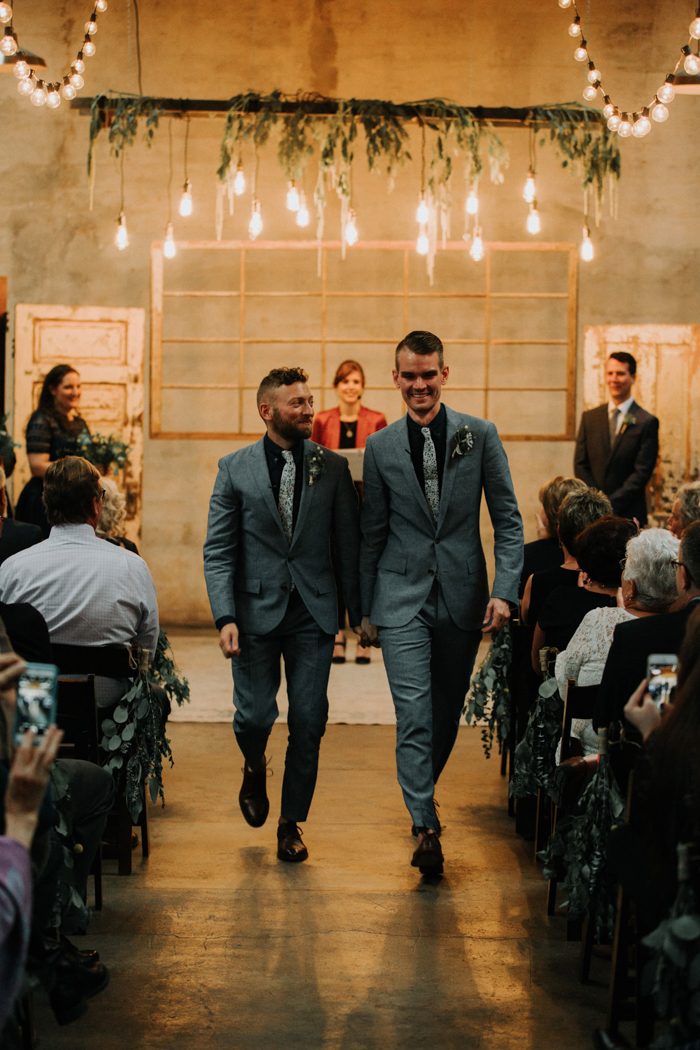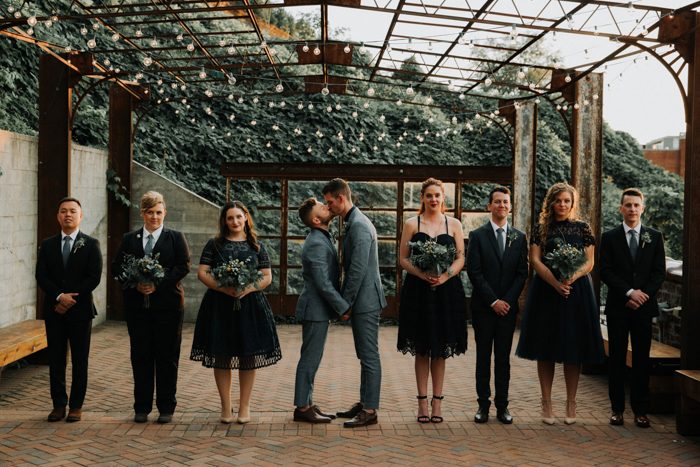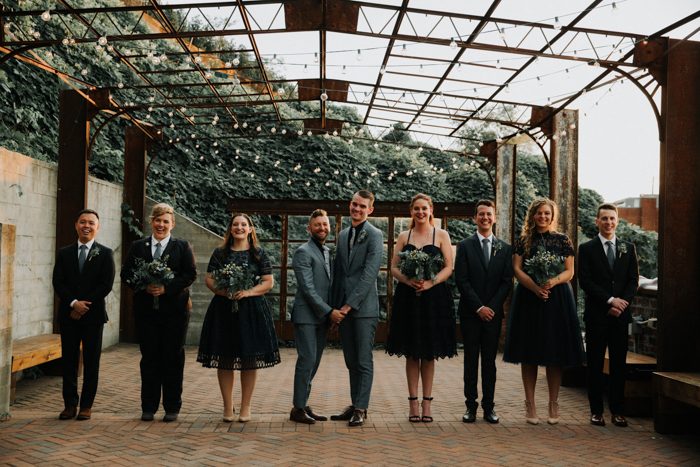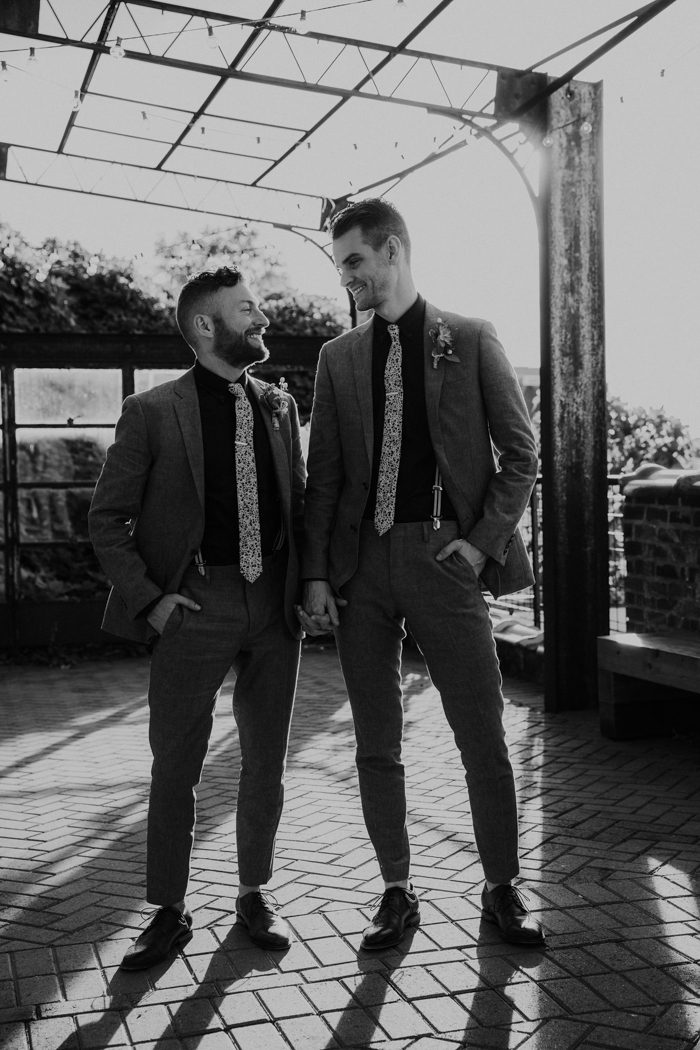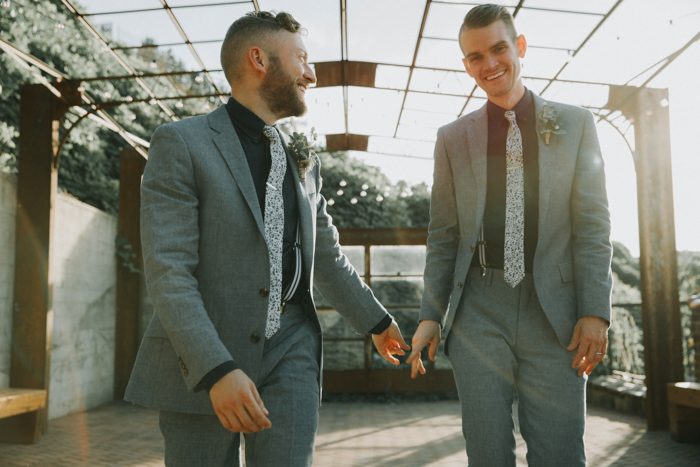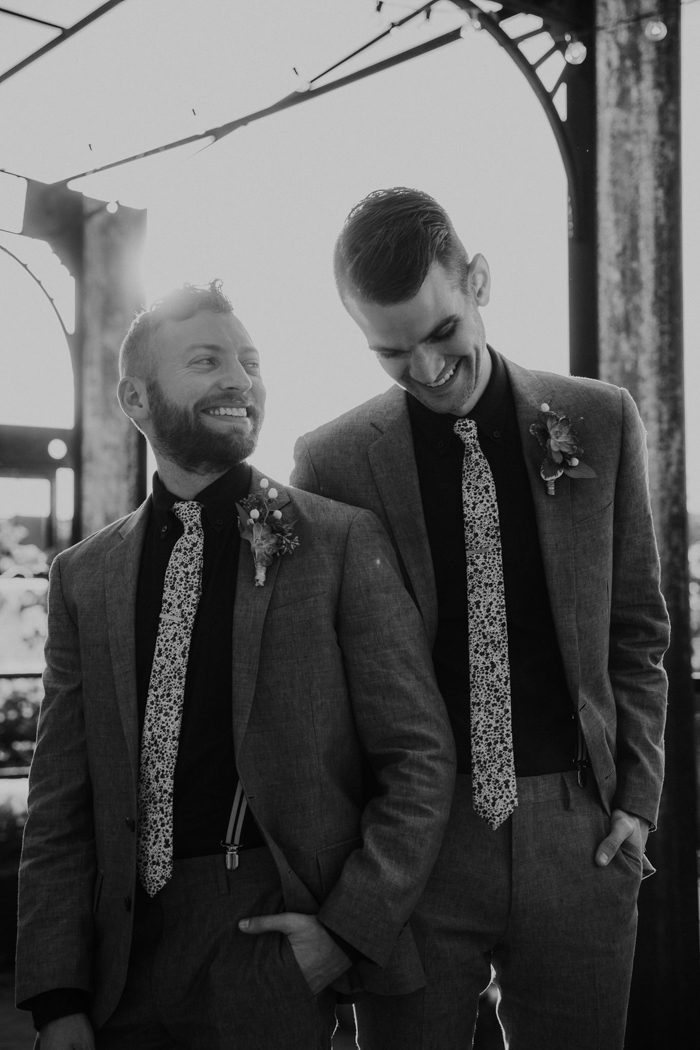 It's your day! You should be able to set the stage for what you imagine your perfect day to be. There will be bumps along the way, but you just have to roll with them and laugh through them. Remember it is not just a wedding, but you are creating a marriage and lifetime together. Try to relax and enjoy every moment! You will be surrounded by those who love and support you, enjoy it.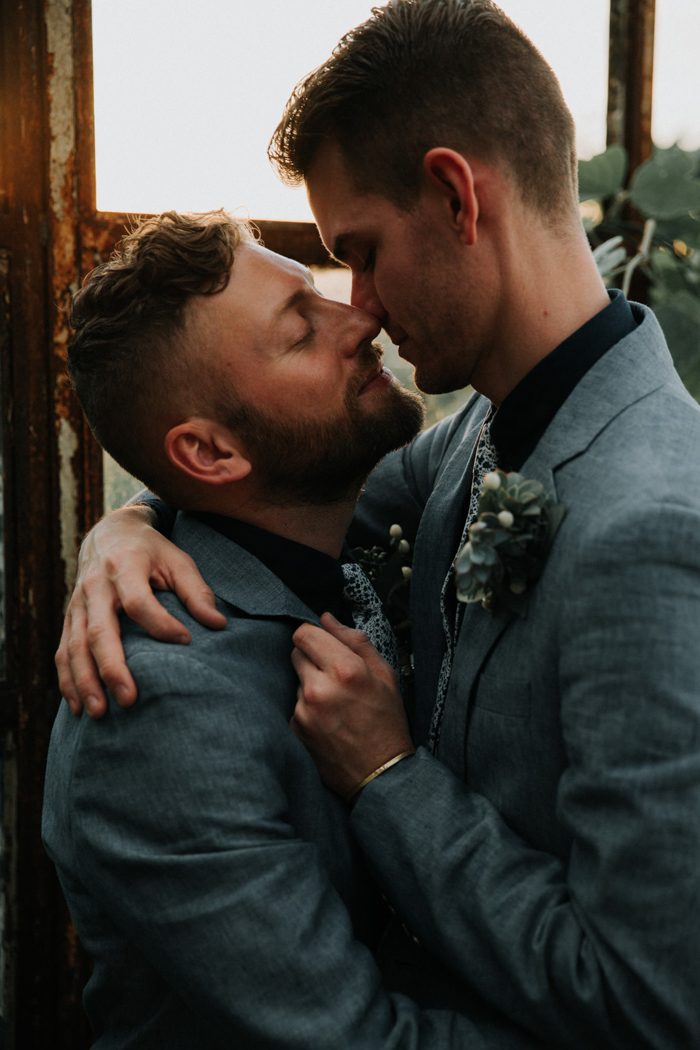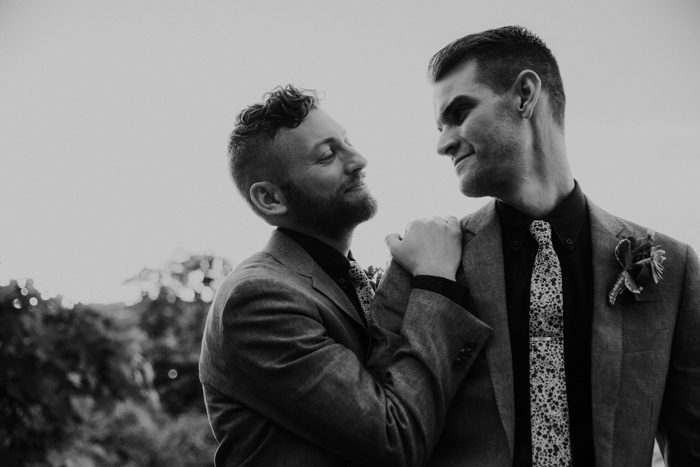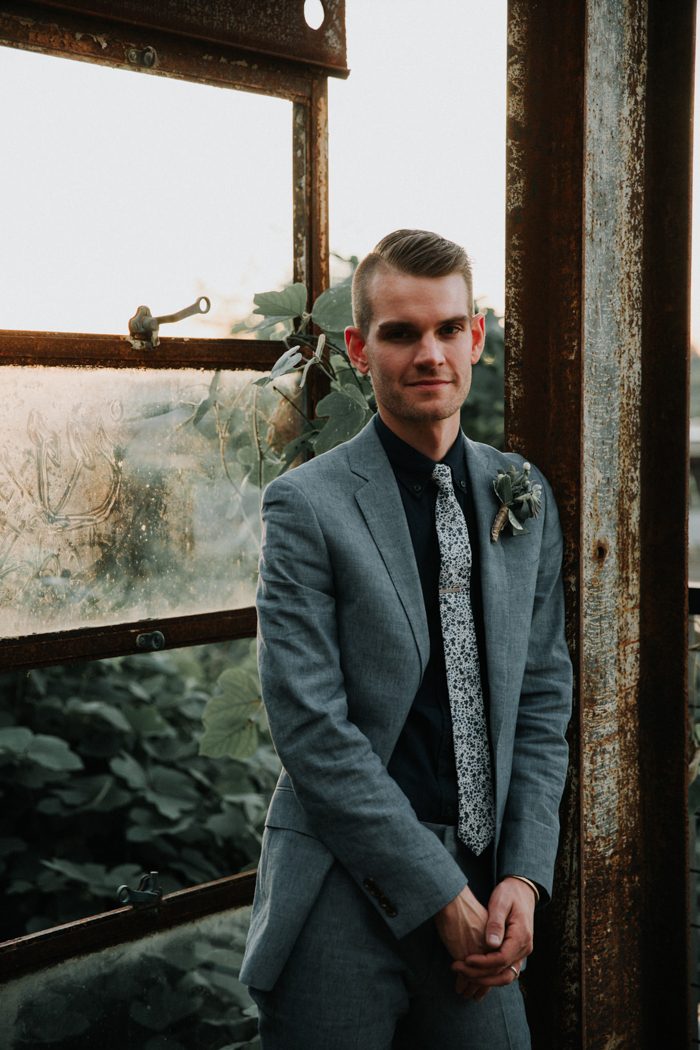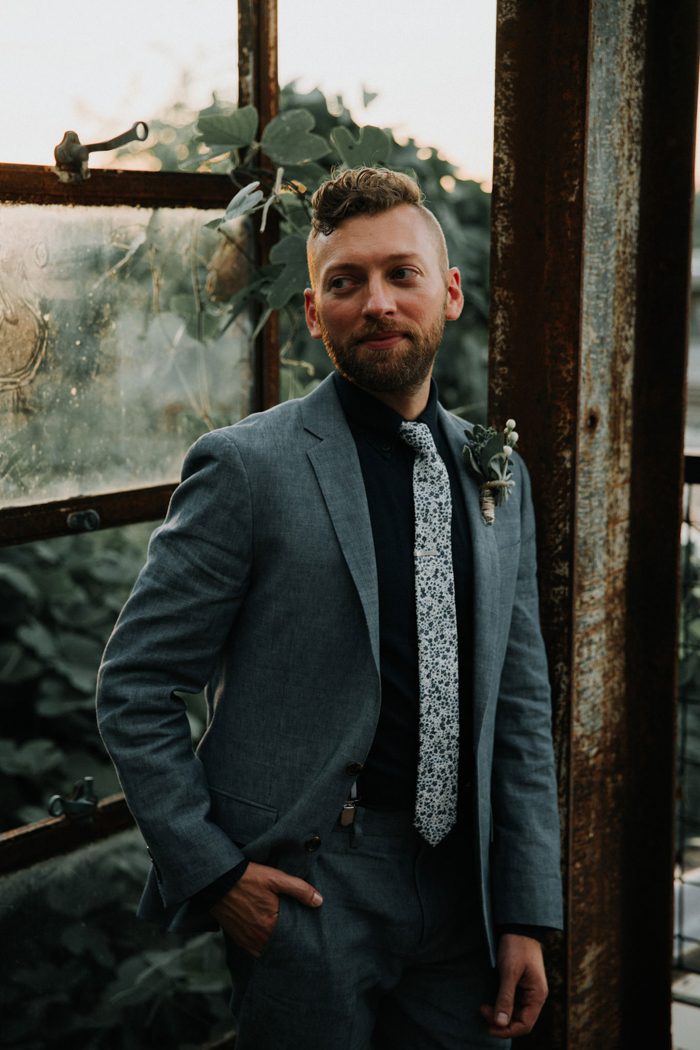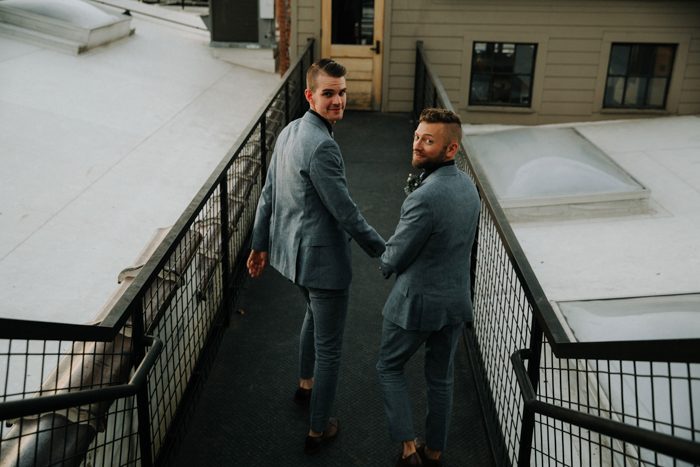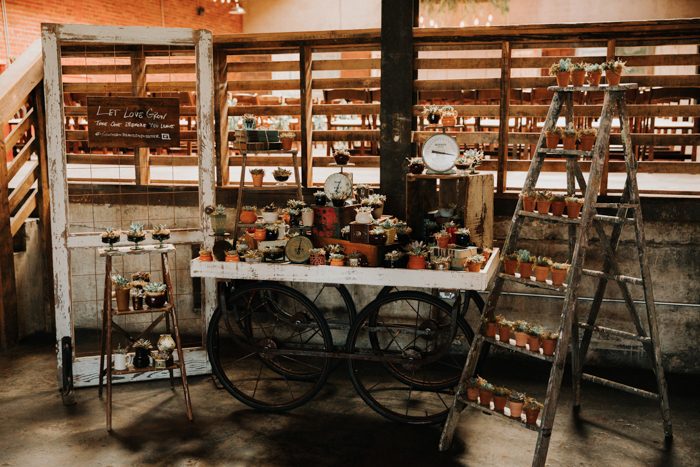 Our wedding favors were succulents that our guests could take with them so they could remember to let love grow. We collected little containers from all over Kentucky and Tennessee for over a year so that each succulent was planted in its own unique container. We displayed them on a cart with crates, ladders, books, and an antique door to create a focal point to draw our guests into the ceremony space. We chose succulents because they fit our style and overall look of our greenery, as we did not want to use any flowers. Succulents are also something you can find in our NYC apartment, which helped add to our theme of creating a welcoming and homey feel for our wedding.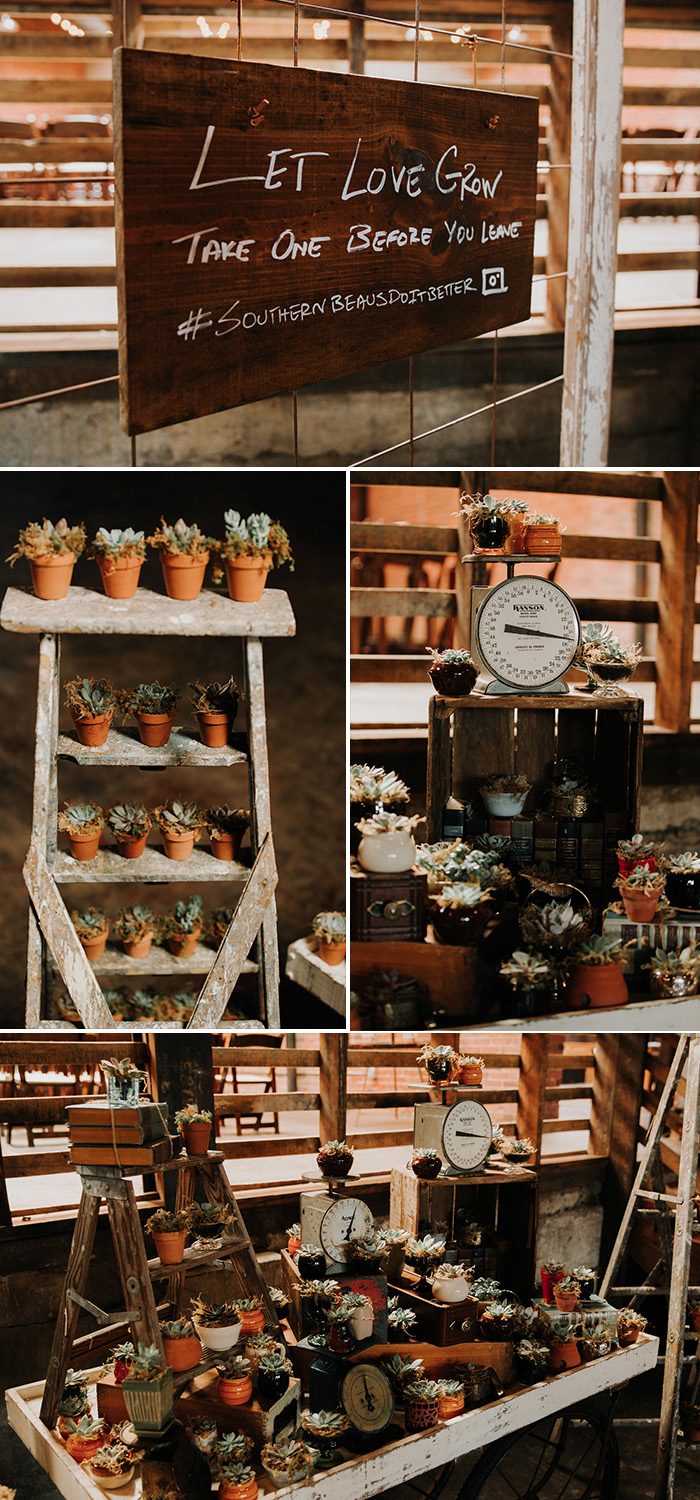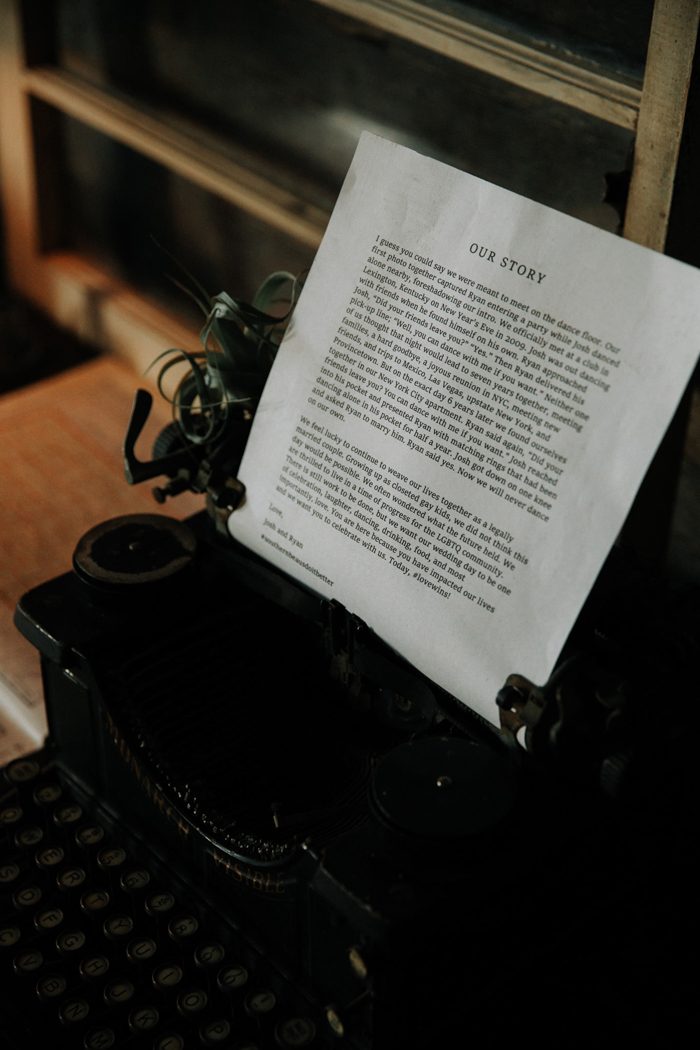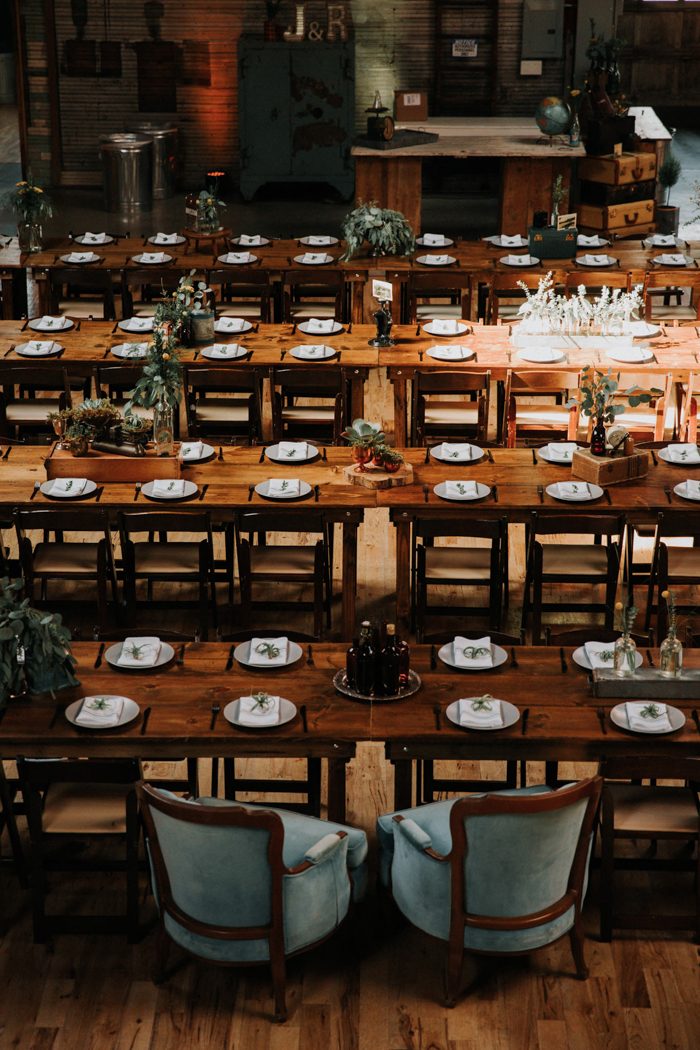 We wanted our friends and family to feel like they were coming to our New York City apartment to hang out with us. We tried to create an intimate feeling that was uniquely our style. Luckily, Josh's mom and Aunts started Sisters' Vintage Rentals a few years ago so we were able to create everything from the centerpieces to the tables to the backdrop and arrangements. At the end of the day we wanted our family and friends that attended to be entering into a space of love and warmth. We only wanted folks there that were going to support us fully and that included all the companies and vendors we worked with as well.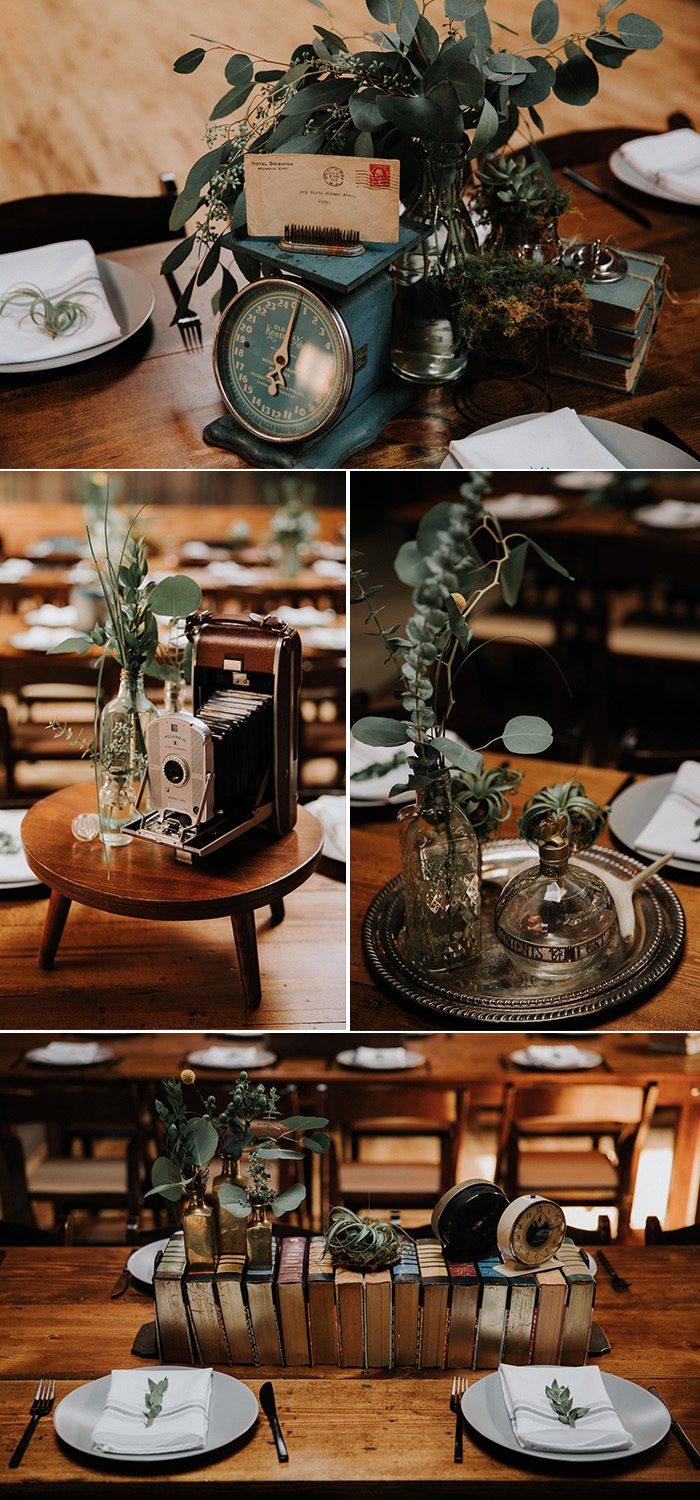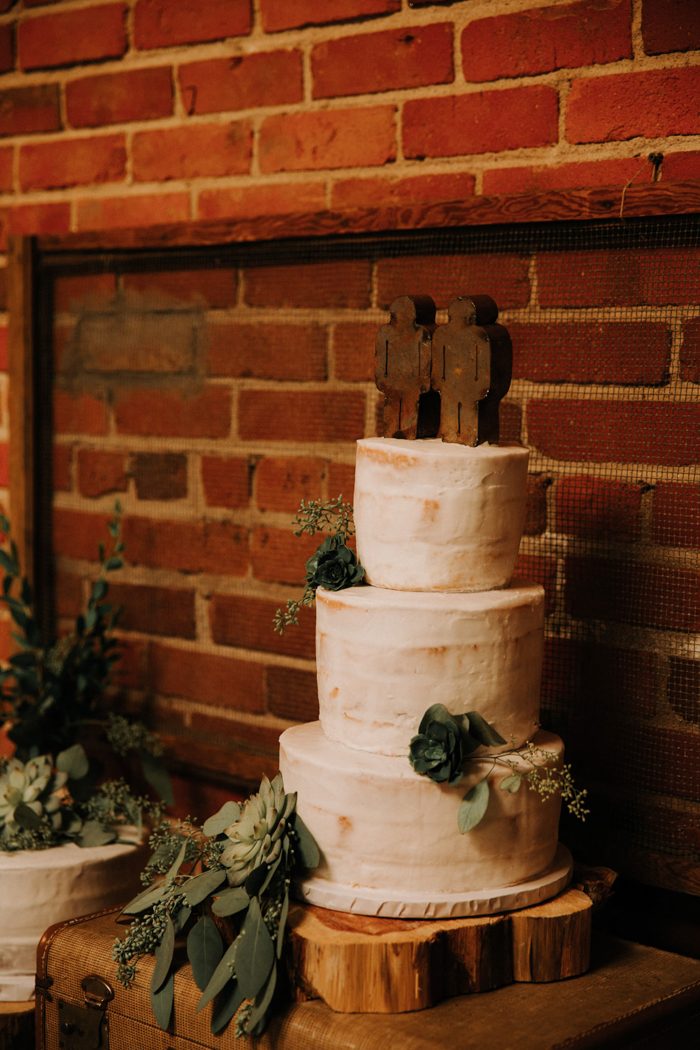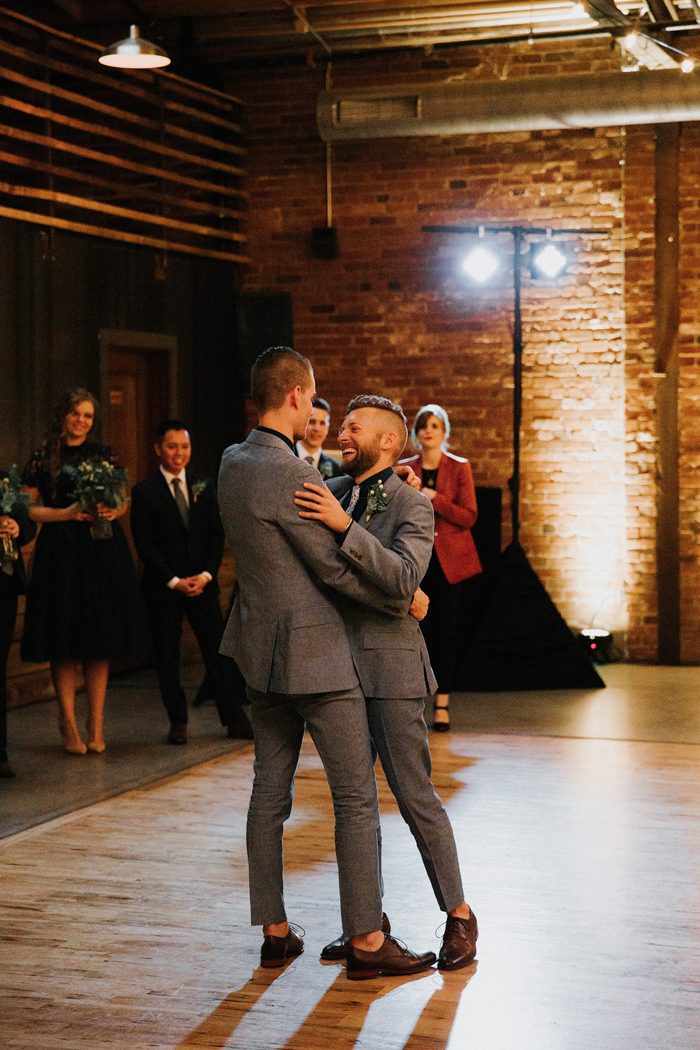 We invited folks to our wedding because they impacted our lives and we wanted them to celebrate with us. As we were looking out into the crowd during our first dance, it was so emotional because we had family and friends from New York City, Tennessee, Kentucky, Texas, California, Washington, Ohio, and North Carolina all in one space there to celebrate us. It was a bit overwhelming, but we sure felt the love.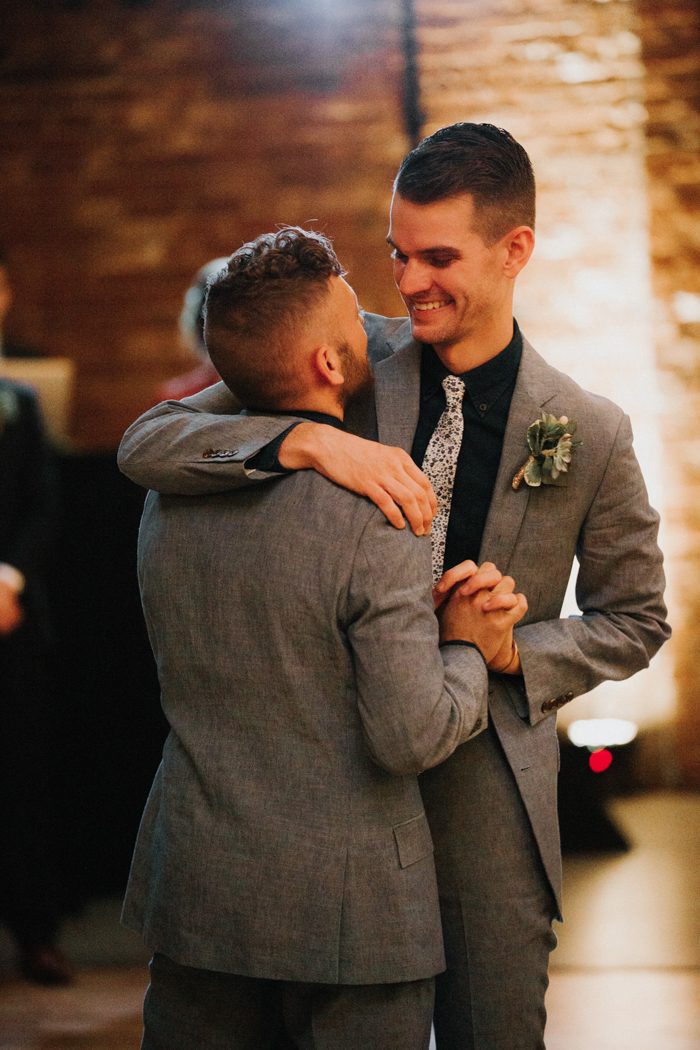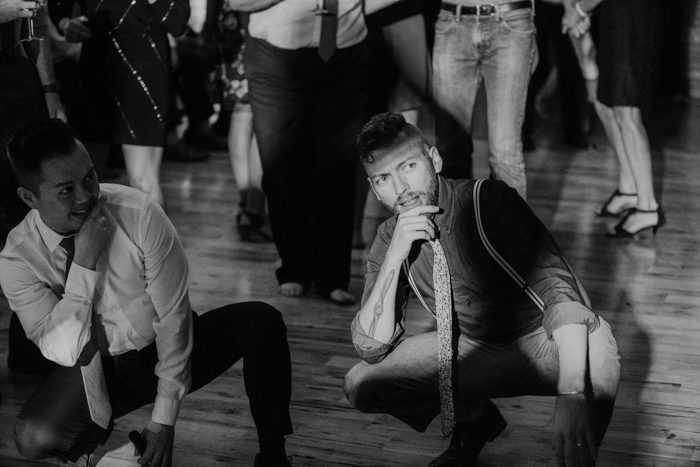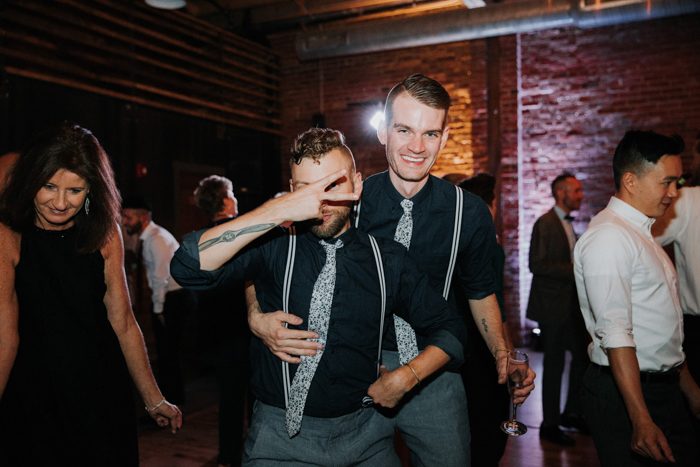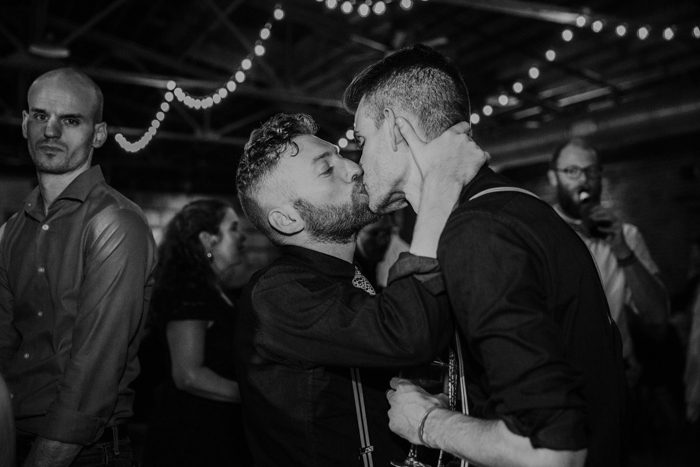 The biggest thank you to T&K Photography for sharing this DIY wedding with Junebug! If you couldn't get enough of all of the eclectic charm then you're in luck because this Downtown Knoxville wedding at Jackson Avenue Terminal has tons of vintage flair.