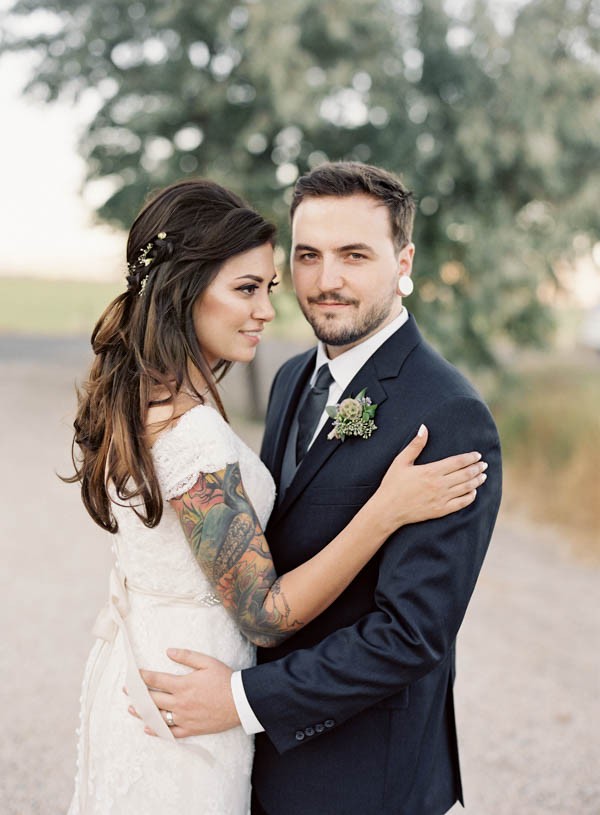 Having both grown up in Reno, Nevada, and spending countless days in the mountains by Lake Tahoe, Vanessa and Aaron knew that a wedding in the woods would be perfect for their Nevada wedding. They also wanted to utilize their friends and families' talent on their big day. Lucky for them, their family friend let them transform his home, which has views of the Washoe Valley, into their dream wedding venue. Sticking with an earthy vibe, the couple incorporated as much moss, pine cones, and wooden decor as possible. Vanessa and Aaron were also fortunate to have photographer friends, Anna and Andrew of Deer Lovers, who captured all the sweet moments from their wedding.
The Couple:
Vanessa and Aaron
The Wedding:
Private Residence, Genoa, Nevada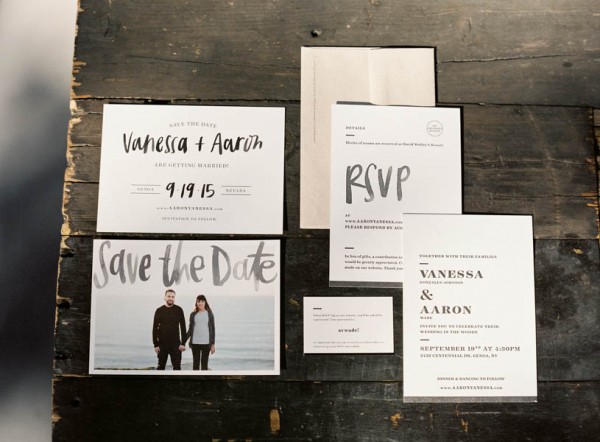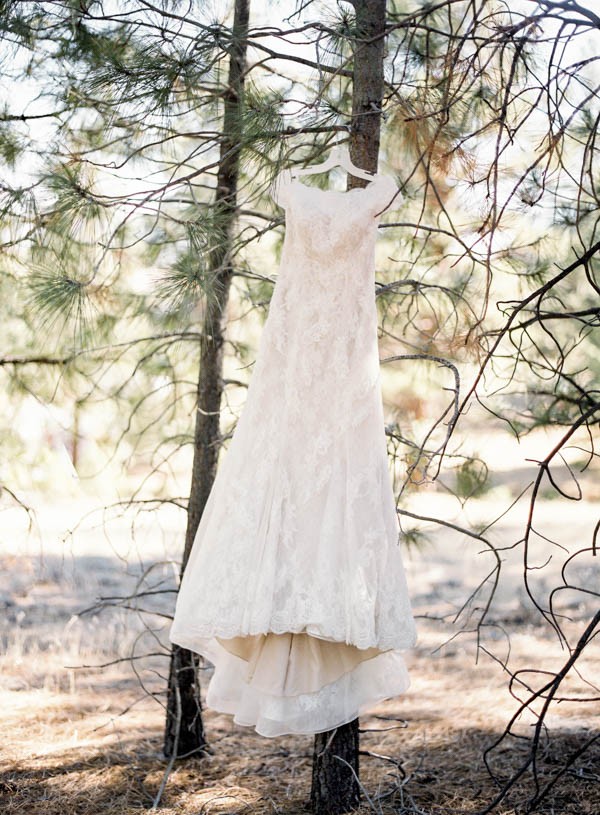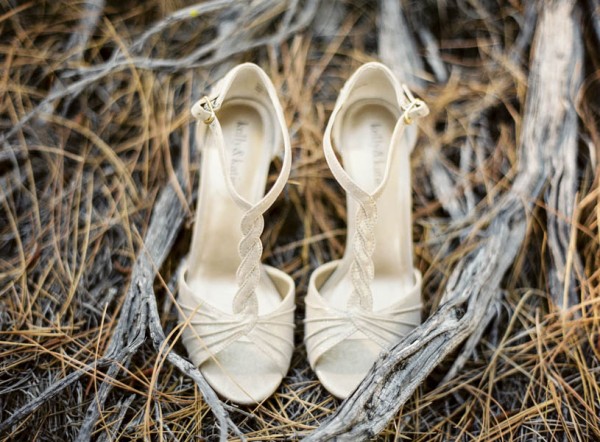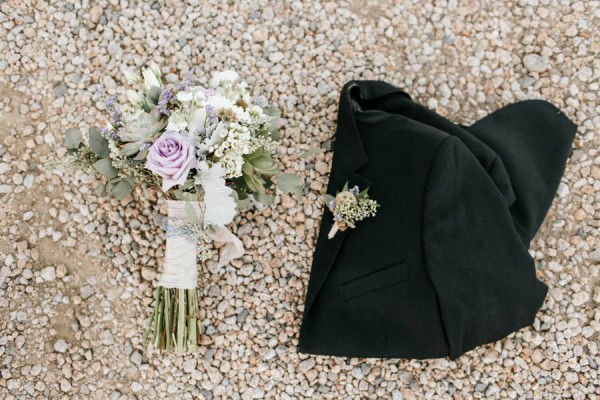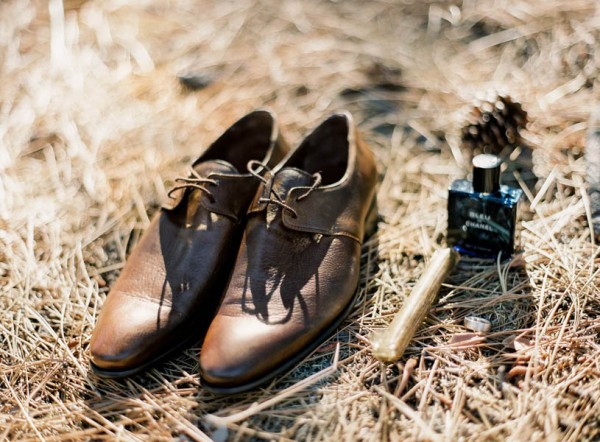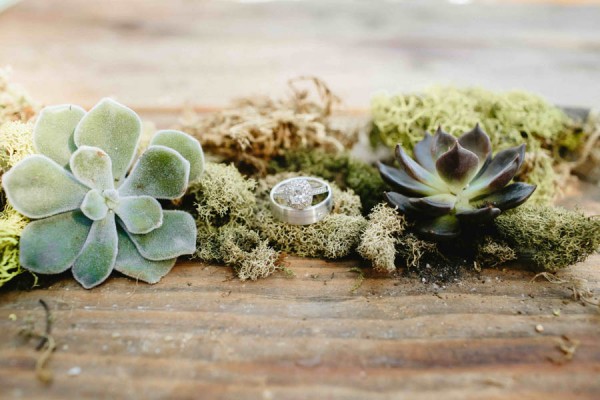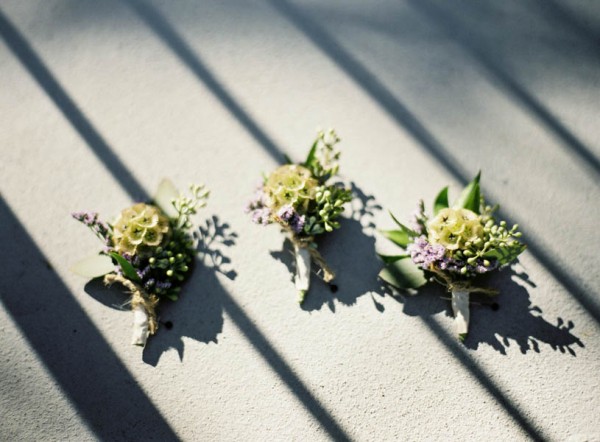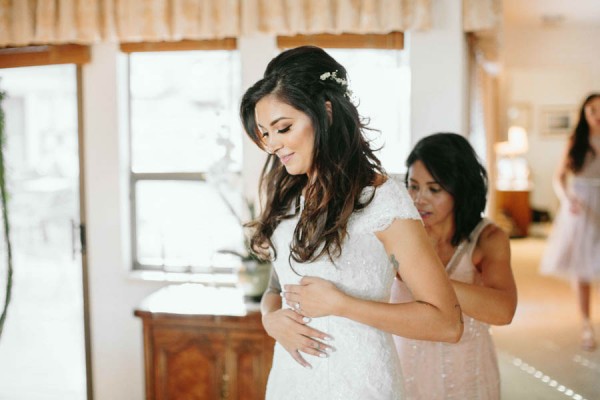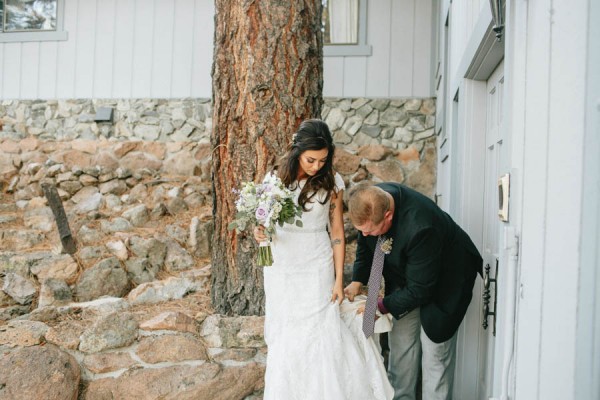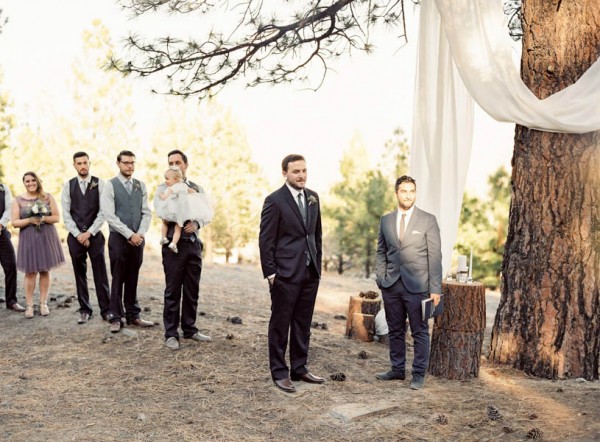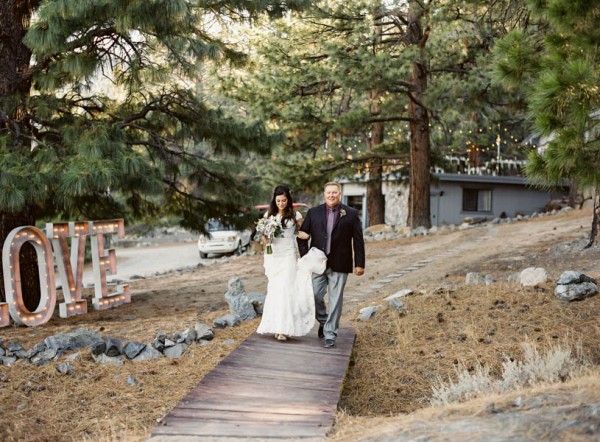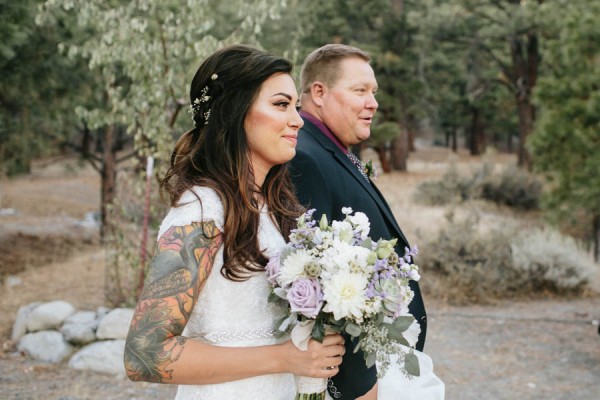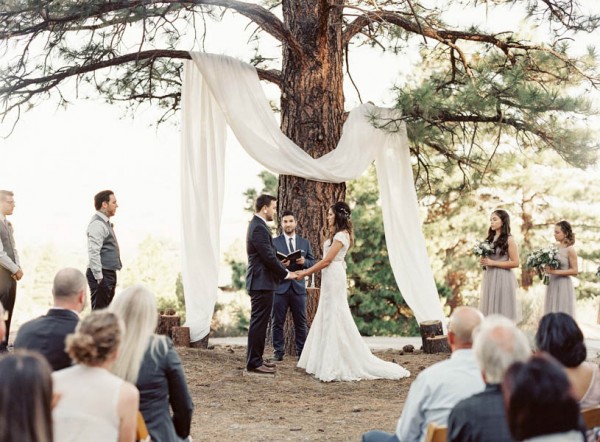 My favorite moment was definitely the ceremony. Last minute we decided to have a candle ceremony so we could include our moms and it was such a sweet touch. Both moms lit a candle and then Aaron and I took those candles and lit one big candle as a symbol of our families joining together.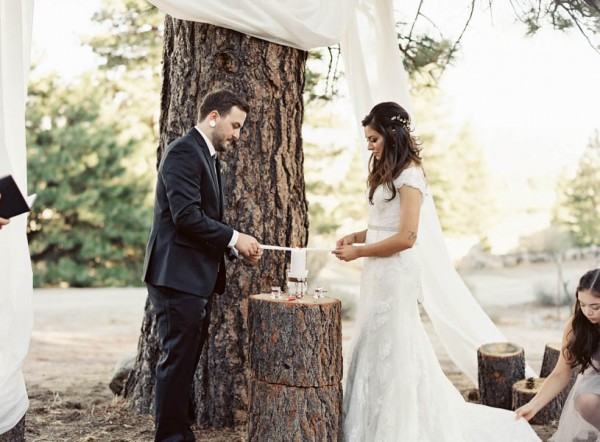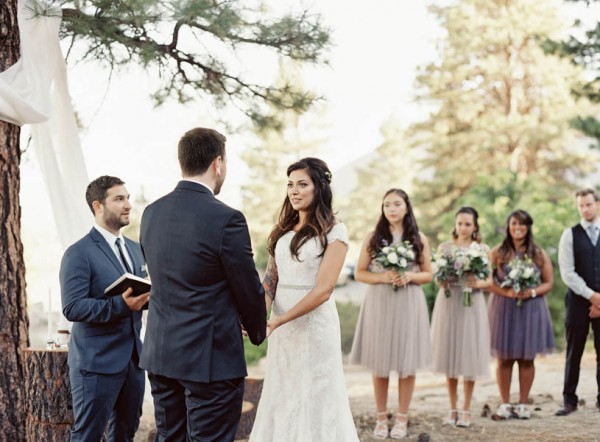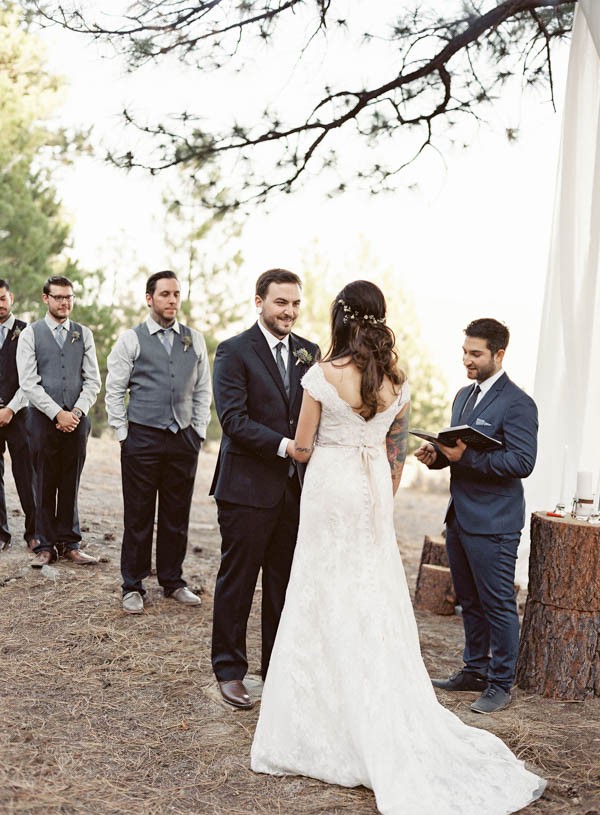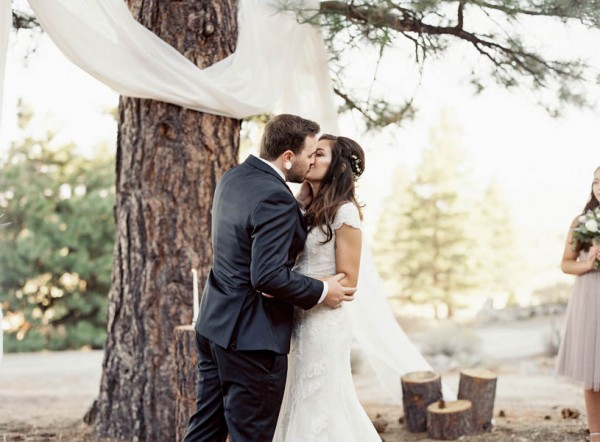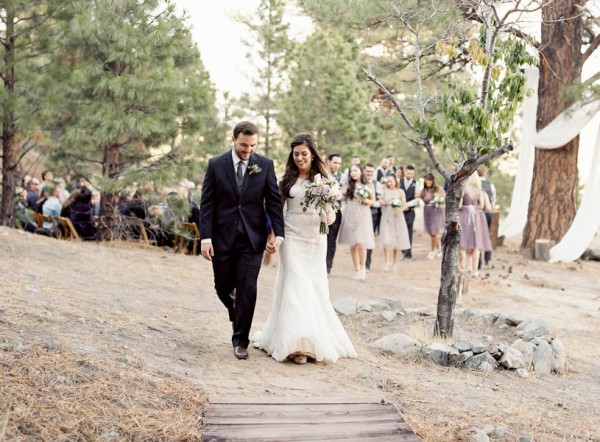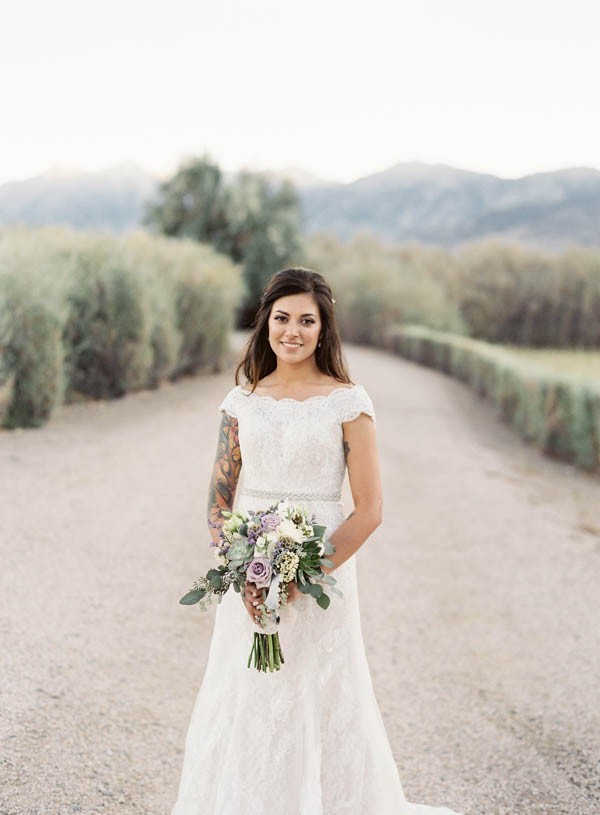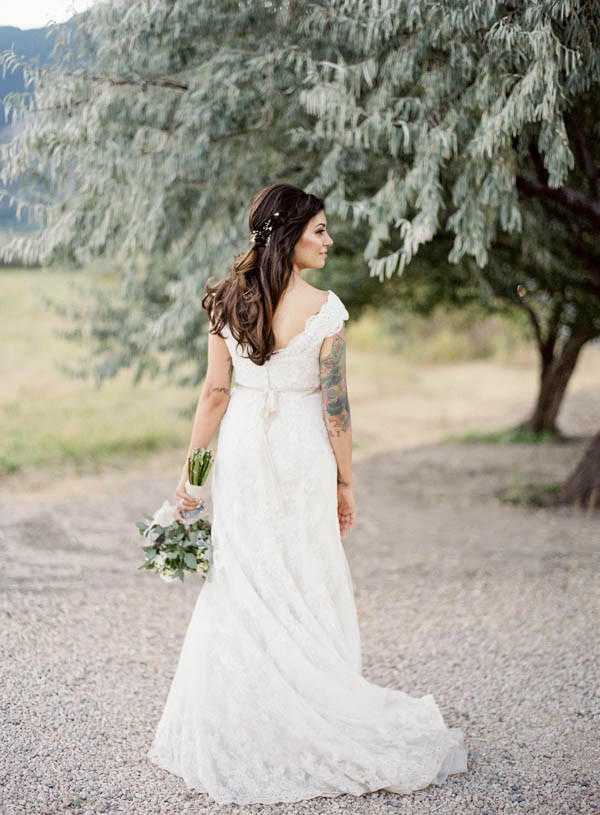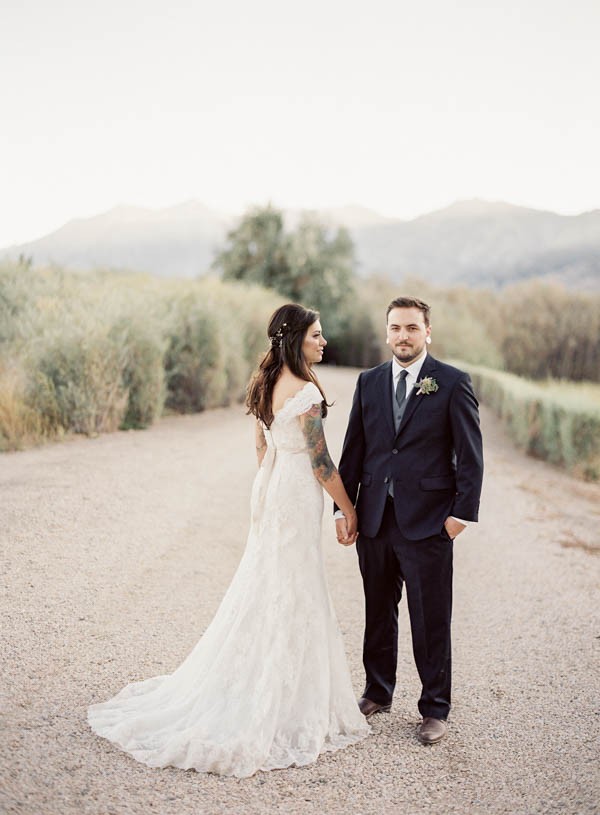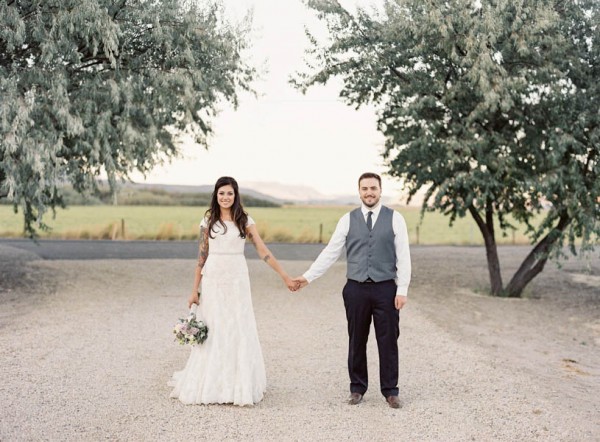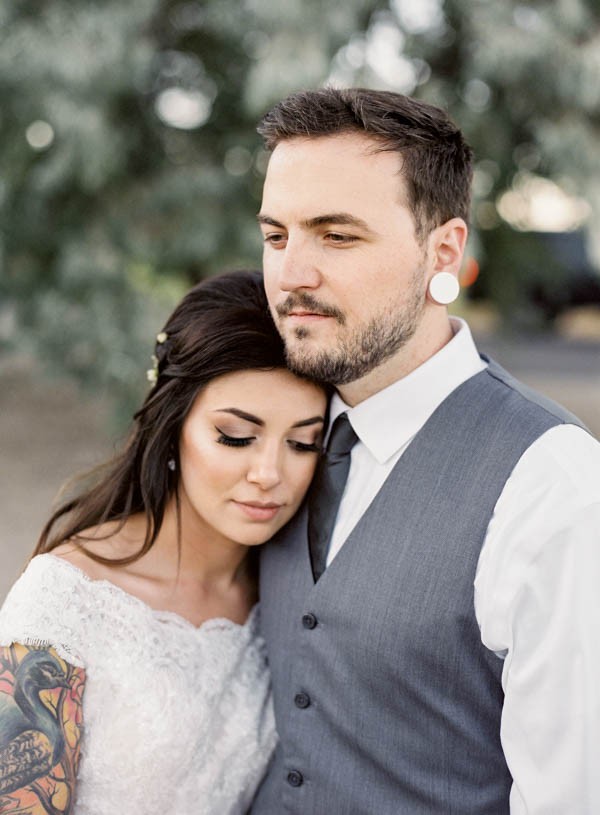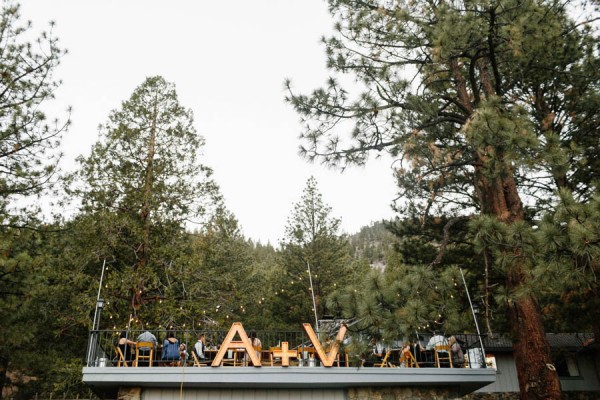 We knew a wedding in the woods surrounded by nature and the giant pines was completely "us." We got incredibly lucky when a family friend said we could use his house for our wedding. It was perfectly nestled deep in the woods on the edge of a mountain outside of Tahoe and had a huge balcony where we could host all of our guests with a view of Washoe Valley. It was perfect!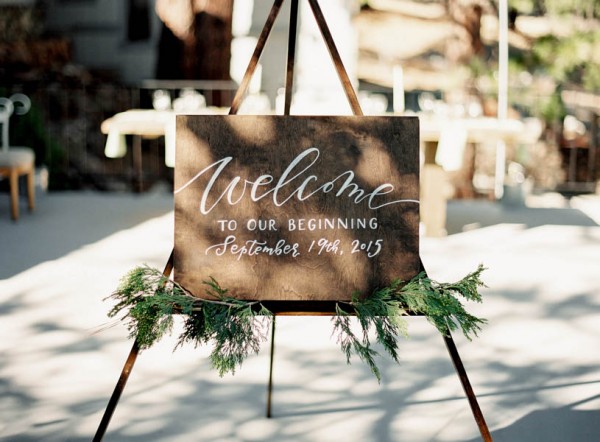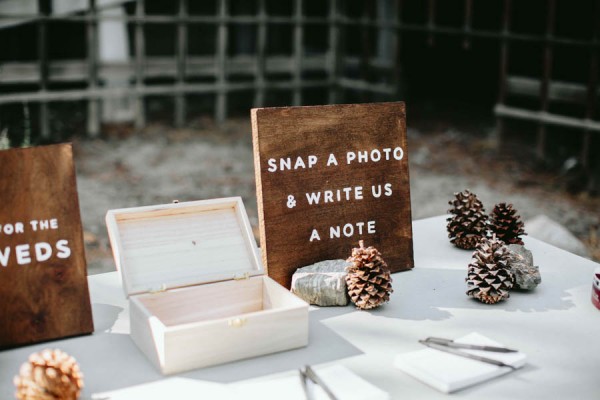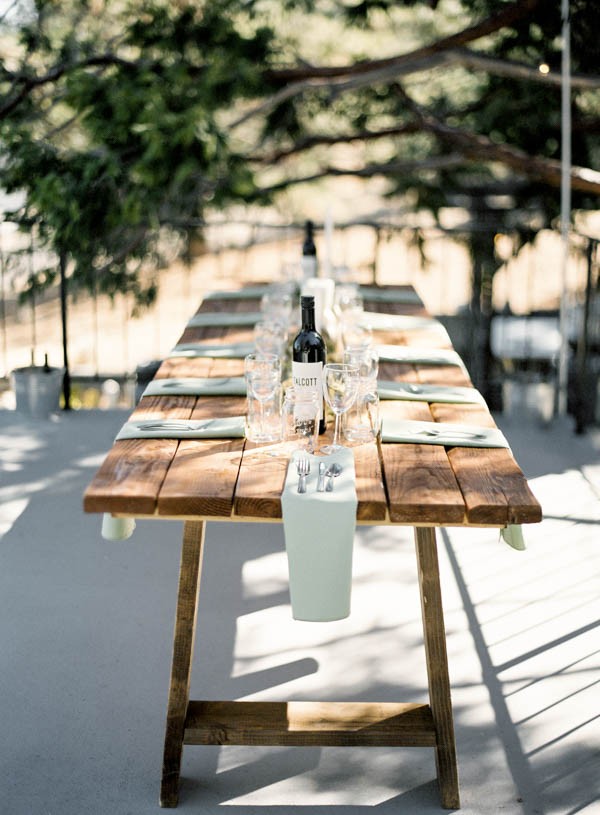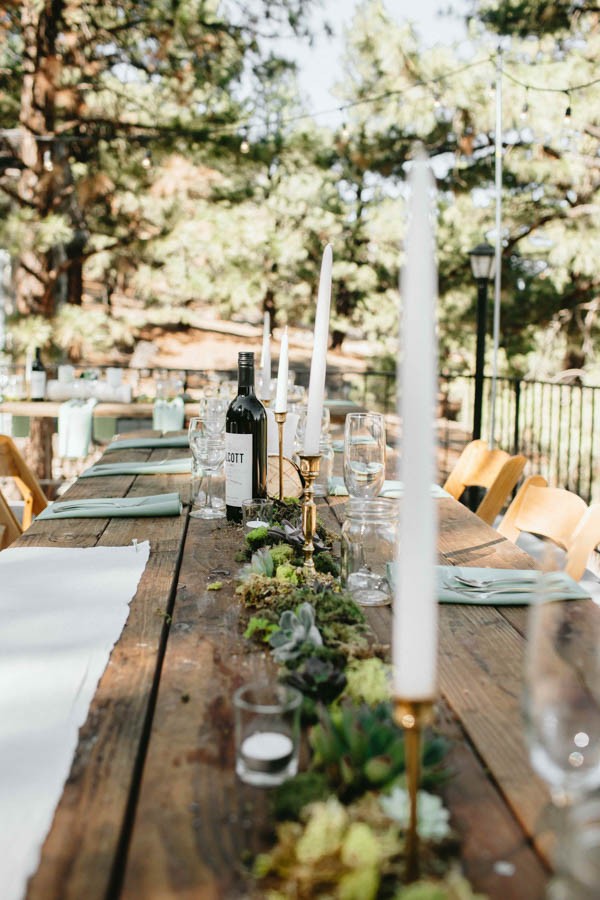 Since we knew having a wedding in the woods was what we were after we worked on incorporating a lot of pine cones, moss and hand drawn signage on stained wood pieces. As a centerpiece on each of the tables we had birch wood and copper candle holders with succulents and to add some fun we put Polaroid cameras on each table so we could get photos from our guests perspective.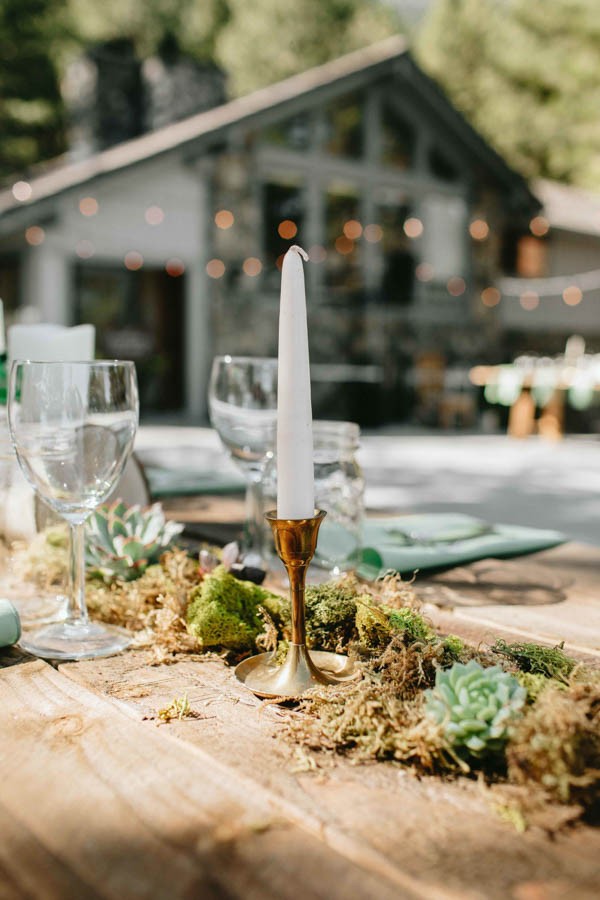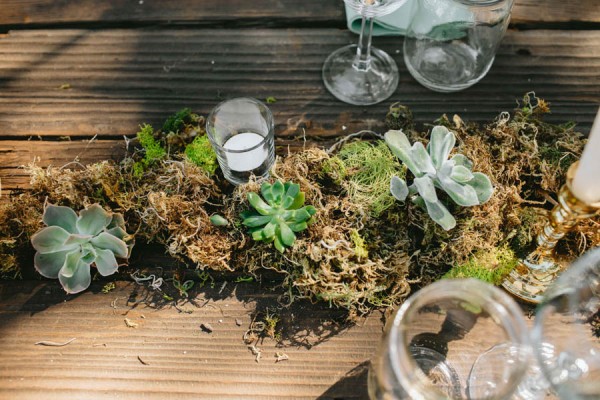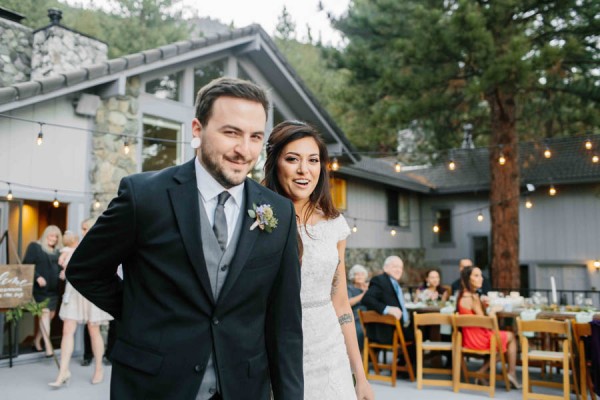 The most important part in planning our wedding was utilizing a lot our of friends and family and letting them do their thing for our big day. Almost all of the vendors we used were our friends which made it all the more intimate and amazing!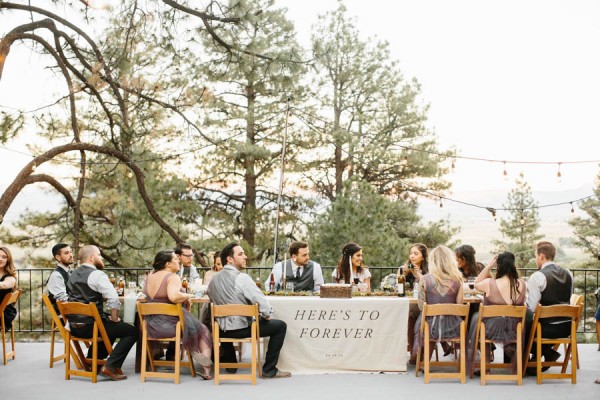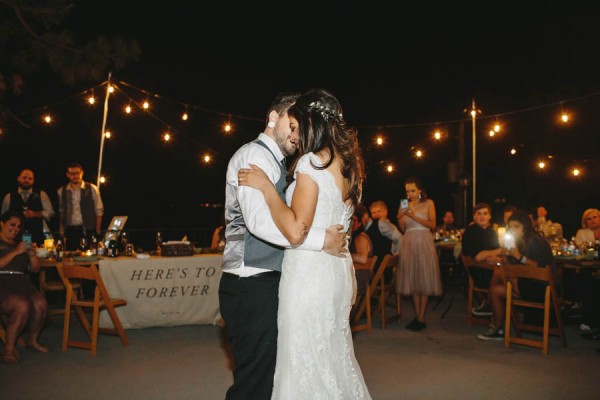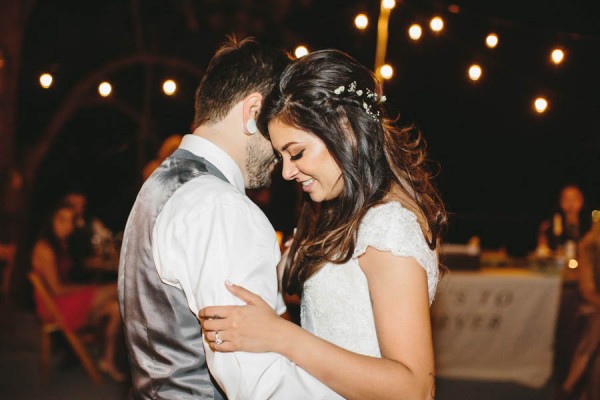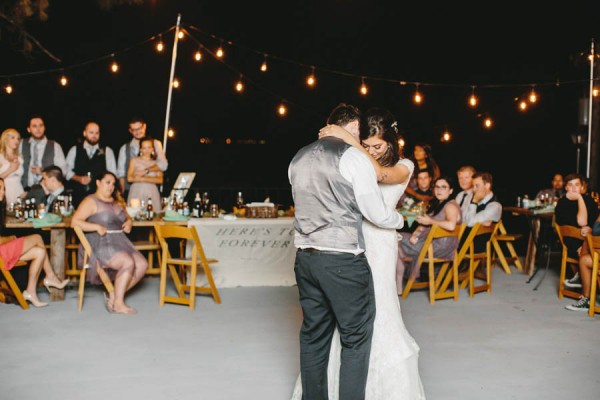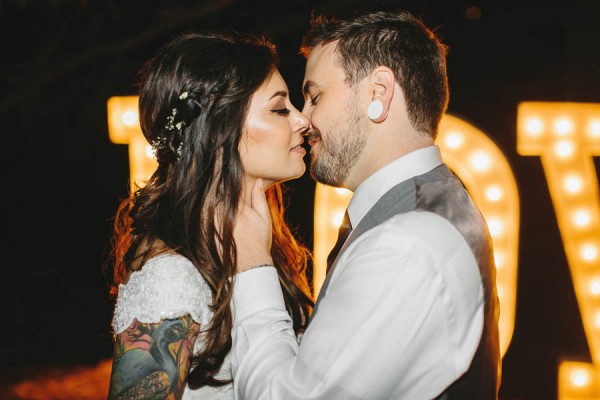 A special thank you to photographers Anna and Andrew of Deer Lovers for sharing Vanessa and Aaron's Nevada wedding with Junebug. Love their earthy wedding? Take a look at Harley and Frances's earthy west coast wedding at Stanley Park.